What is the future for Low Cost Private Schools in India? (LCPS)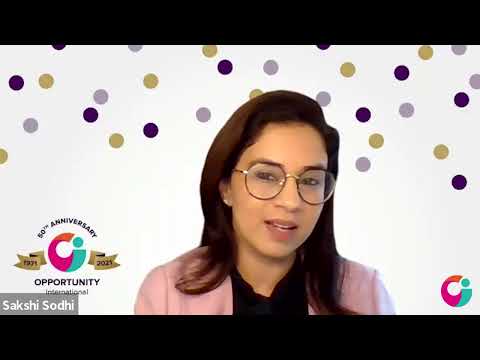 Show Video
Thank you, Sakshi. Like you've mentioned, we work with more than 100,00 schools and during covid-19 related school closures technology companies have contributed greatly. But, we also felt that schools were suffering due to the digital divide between urban and rural schools. We even noticed a digital divide in schools that operate in metro cities I found that many places lacks towers and even developed areas within metro cities seemed to be lacking in digitisation and internet connectivity. As a school owner myself, I live and run a small school in a semi-rural area, and even there apart from BSNL, there isn't any other connectivity available And when you travel deeper into the rural areas, the digital divide widens and despite the boom in Ed-Tech providers, learners in these areas have still suffered This has greatly contributed towards loss of learning that students in rural areas have experienced With limited access to technology, they could not remain as connected with learning.
This has been the basic problem that learners in both rural and urban areas have faced during school closures. For example, even though our offices are based in urban Delhi, we faced connectivity problems. Eventhough, our offices are based in more developed parts of Delhi, we faced connectivity issues. Even areas like Greenpark faced these issues. And even if schools are located in areas where there is strong connectivity, since teachers were working from home, learners still faced issues.
And even if schools are located in areas where there is strong connectivity, since teachers were working from home, learners still faced issues. This digital divide is not just among urban and rural areas, its across different localities within cities. And ultimately education has greatly suffered due to this widening of the digital divide. Do you have any statistics or interesting insights or trends Seeing the insights published by various national and international agencies, we at NISA felt that we should also conduct deeper research into this and publish data that highlights what the real problems are. Since, we work first hand with schools, we have always been aware of these underlying issues but we felt strongly that the ed-tech companies, fin companies and government agencies should also understand the issues.
So, we conducted a research and discovered that : 83.9% of schools tried to used interactive platforms like google meet, zoom, Microsoft to conduct learning 4% of schools faced low connectivity that lead to issues with delivering learning Some schools relied on TV and satellite learning using Doordarshan and youtube to deliver learning Nearly 12% students remained un-connected throughout. These are some of the insights that emerged from our research Sakshi, now that you mentioned quality and quantitative loss. Just yesterday, I was being interviewed by the media and they mentioned that a number of Education Ministries are reporting an increase in enrolment numbers in Govt. Schools. I will tell you the same thing I told them. Now is not the time to debate who has the highest enrolment numbers Especially, when we are discussing in the context of universal sustainable development goals, quality education, digital education, now is the time to talk about whether students have faced learning losses or not.
In my opinion, this data requires a lot more research. It is very possible that the drop out rates are not entirely representative of the reality. It is very likely that the data being reported includes dual admissions.
This has been an issue in the past in India. Like CAG highlighted in its reports, that over 1.12 cr admissions in government schools in the state of Uttar Pradesh were fake. When School databases were linked to Adhaar in Haryana, it emerged that nearly 4.5 lakh student enrolments in government schools were fake So, it makes me very skeptical of the current data. Which is why I feel our main consideration right now should be the learning loss students have faced We need to measure what kind of learning loss students have faced. Even the new education policy outlines learning outcomes from pre -primary onwards. When are talking about digital India and technology, we should include measurement of learning loss I feel we shouldn't get entrenched in a debate over qualitative/quantitative data or who has the highest enrolment data when our main issue is ensuring students don't experience major learning loss.
One thing that emerged out of our research is that a 5th standard student is only reading at a 3rd standard level. and due to the prolonged closures of primary schools, the largest area where we're seeing learning losses is in the early childhood levels. So, the future is going to be very uncertain and challenging Moreover, adoption of technology has risen exponentially during this time and it looks like its not going to slow down in the future So we need to think deeply about ways in which we can overcome the learning loss that students are experiencing. Lastly, even the tech companies designing digital curriculum will create content according to grades, so its important now, more than ever, that we focus on analysing the level of learning loss and create content accordingly Another key thing that emerged during our research is that students are experiencing a language divide.
When students were still going to school, they were atleast interacting with the English language on some level. With schools closed, learners especially in rural areas, catalysed by the digital divided are now more distanced from the English medium. Learners in urban areas, whose household atmosphere is conducive to learning are faring comparatively well.
So, there is now another 'conducive learning environment-divide' brought on due to lack of being in a school atmosphere. Let's go to school And I think there's no two ways about it that Fine, we will adopt technology, but what will technology do for us? Today, when we fall ill, our mother may keep her hand on our forehead to check the temperature and sometimes its extremely helpful to know where the child is currently learning at and what we can do to ensure the child is learning at the right level It does diagnoses on the child's current learning level. So the child can be in grade 5, but be learning only at a grade 1 or 2 level. So, for example a child may not understand decimals very well, because he does not have a strong number sense So, the child who previously attended private school, had two computers at home, had both parents working from home to support rather than think about which of the two school systems (public or private) learners are attending and the teachers have told me that they thought they'd get electrocuted if they touched the electronic equipment saying that, if we use them, they'll get damaged and we can't be bothered to get them repaired I've gone to a school where a teacher asked me, am I needed anymore or is this computer going to take over my job. Like if it is doing the marking for me, what do you need me for? We'll do it first and show you. Then we'll do it together and then you can do it on your own. Great question, Sakshi. I've said this in many conferences that tech that could've taken upto 5 years for schools to adopt has now been adopted in just a year.
This is adoption driven by necessity and as we all know necessity is the mother of invention. so, when the need arose, we adopted technology at a fast pace and are now moving towards meeting the goal of digital India as announced by the Prime Minister of India. But, there is so much work left to do as well. Now, to your question on whether schools will continue to use technology after re-opening. I would draw comparison to our use of mineral water. Once, we started using mineral water, we never went back to tap water.
You will notice that today, even in a common man's wedding, they offer mineral water, either in a costly bottle or an affordable glass. So, like Shiv and Ritesh suggested, given the adoption of technology, innovations have to be made as affordable as possible because people have come to depend on it. Now, we need to think about how we can make these innovations accessible As I was listening to the other panellists, I started reflecting on the impact technology has had on us in such a short time For example, with increase in screen time, problems related to eye sight have started to increase.
Think of how this affects a child from a low income household that accesses content on a small screen so firstly, if people in tech, can work on making laptops or a tablets affordable similar to how Reliance Industries is selling phone handsets at low prices all this to say that, with everyone being able to afford it, adoption of technology will get more efficient and more people will benefit from its use. It is well established that technology is impacting our lives across the board and we are going to depend on it more and more in the future 98.6% of kids surveyed in our research reported that they prefer offline classes. A big reason behind this is the lack of resources that poorer kids face at home that allow them to connect with learning compared to kids in high income households.
So, not only do we need to work on making digital content accessible, we also need to work on making the instrument (device) accessible. Secondly, its important to work with the government. A pro of working with the Govt. or CSR funds is the access to lump sump capital. Kids in Low income households today are experiencing a financial gap where even though there is adoption of technology, there is insufficient access to it due to lack of affordability by parents. A possible solution to this lies in advocating for change in government policy. So, if we are able to help students across India progress, India will progress.
We need to make sure that parents's lack of affordability of technology is not handicapping their kids ability to learn Parents can't afford technology today because they are facing a number of financial issues and the Govt. is in the best position to help improve house hold economic conditions. If the Govt. announces that every public school going child will receive a tablet. that leaves nearly 50% of students attending LCPS behind and unable to access technology. So, we need to advocate for accessibility and advocate that the Govt. treat all learners left behind due to COVID equally.
In this regard, NISA is campaigning for a Direct Benefit Transfer scheme for parents who are financially impaired to help provide technology for their kids We need to introduce a system where we are including technology fees in addition to tuition fees. The world has progressed so much and we are still stuck talking about availing tuition fees from parents. We need to think of a system where schools charge a separate technology fees that is covered by the Govt. in addition to tuition fees that is covered by parents. All this to say that we need to introduce new legislation and work on our policies such that technology does not become a hurdle for kids trying to achieve quality education. Finally, our reliance on technology is going to continue even after Covid. While tech is not a substitute to offline learning, its an addition and one that is going to continue in the future. We need to make technology a partner in learning.
Classroom learning is important, it inculcates social emotional growth In students by encouraging punctuality, peer learning, group discussion and technology has become an undeniable partner achieving classroom learning. But, first we need to work together to remove the hurdles that are stopping technology from becoming accessible and a partner in achieving quality education Today schools have adopted technology and NISA has already started working with ed-tech companies to introduce digitization in schools. We welcome tech companies to join our work to help make solutions accessible and submit campaigns to the Govt to bring policy level changes. one is that there is lack of internet connectivity This set-up can be used on mobiles as well. So that even if a school does not have a laboratory set-up, they can easily form a lab by brining together 8-10 mobiles/tablets This was the holy grail for us that, each student should receive one device It was not that only one child was participating The training on technology started with identifying computer components So Sakshi, all of us panellists have already lived a portion of our lives.
If you look at classification hotels in India like 5 star, 4 star, 3 star, diner or street food. We have created a system based on affordability We have created a system based on affordability and this will continue across sectors and similarly, we have elite schools, international schools , high end schools. Budget schools and low budget schools. These will continue to exist and survive because they are serving the community at all levels. So as long as this diversity in India remains, LCPS will remain.
The day India adopts a school system similar to the UK or US, perhaps then LCPS may not exist. Which is likely to take a long time. so, I would say that LCPS are here to stay and they have a bright future. Like Shiv said, schools spend 10-15% of income in bad debts and technology can help in overcoming that. Schools have the right to collect fees from parents. So, if schools can collect tuition fees, they should also be able to collect technology fees. When there are so many school funds available such as School fund, Red Cross fund etc. why can't there be a technology fund? If these things are integrated in policies, then schools can provide access to technology more sustainably to all learners.
So there's no debate about the relevance of technology or LCPS. They are both here to stay. So we should work towards making technology an instrument to delivery quality education in LCPS by making it affordable and easy to access.
2022-01-09 16:52
Show Video
Other news