'Bloomberg Technology' Full Show (12/09/2022)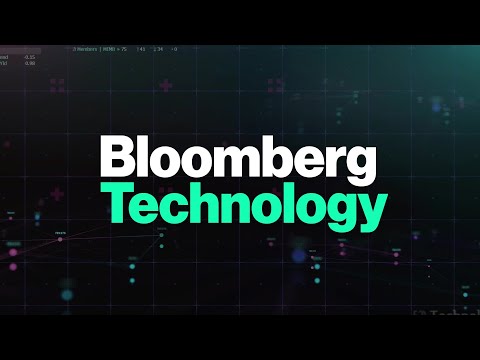 Show Video
CAROLINE: I AM CAROLINE HYDE, AT BLOOMBERG'S WORLD HEADQUARTERS IN NEW YORK. ED: I AM ED LUDLOW IN THE SAMPLE CISCO THIS IS "BLOOMBERG TECHNOLOGY." CAROLINE: IN THE NEXT HOUR SAM BANKMAN-FRIED SAYS HE IS WILLING TO TESTIFY ABOUT THE COLLAPSE OF HIS CRYPTO EMPIRE. WE WILL TELL YOU WHAT TO EXPECT FROM NEXT WEEK'S HEARING. ED: THEY STRIKE A DEAL TO LICENSE TECHNOLOGY TO A RIVAL, A BITTER PILL TO SWALLOW FROM A TECH GIANT THAT IS BLOCKED FROM SELLING THE U.S.. WE SPEAK TO TWO KEY EXECUTIVES.
CAROLINE: CHINA'S RISK TO DROPPING COVID ZERO, AND CHANGES TO TESLA'S SHANGHAI FACTORY AFTER SLOWING CONSUMER DEMAND. IT IS A MARKETS DAY FOR US WE SEE THE WIND TAKEN OTHER THE SALE -- SAILS OF EQUITIES, IT IS SO EXHAUSTING THAT THE CAMERA IS OVEREXCITED BY WHAT IS HAPPENING. COME CLOSER, BACK OFF, NASDAQ OFF .7%, THE BENCHMARKS ARE OFF
3.5% OR 4% ON THE WEEK. LARGE PART BECAUSE WHERE WE ARE WORRY WHERE THE FEDERAL RESERVE WILL GO. WE ARE WORRIED ABOUT HOW FAR THEY WILL HIKE WHEN WE SEE THE PPI, PRODUCER PRICE INDEX, PRICES ARE SHOWING RESILIENCE, INFLATION SHOWING RESILIENCE IN THE FACE OF WHAT HAPPENED.
RAPIDLY HIKES ON THE FED, 10-YEAR YIELD CLIMBING 10 BASIS POINTS. LET'S LOOK AT RECESSION RISKS WE ARE INTESA PACING THE WORRY -- ANTICIPATING THE WORRY ABOUT THE RECESSION. IF YOU FLIP OF THE BOARD WE HAVE THIS CHART THAT HAS EVIDENCE OF WHERE WE ARE GOING IN TERMS OF THE PICKUP, NOW A 60% CHANCE THE MARKET SEES WILL BE IN RECESSION. RETRACTION IN THE ECONOMY COME NEXT YEAR. ED: I WANT TO ZERO IN ON WHAT YOU SAID. A FUNNY AND OF THE WEEK WHERE
INVESTORS COME -- TAKE MONEY OFF THE TABLE WITH MAJOR TECH AND SOFTWARE NAMES. TO STANDOFFS -- STANDOUTS. BROADCOM, DEMAND FOR DATA CENTERS FOR ITS CHIPS, THAT STOCK BENEFITING. TESLA REBOUNDING AFTER 4 STRAIGHT DAYS OF DECLINES. IT LOOKS LIKE THEY WILL WIND DOWN ACTIVITY AT THE SHANGHAI PLANT TEMPORARILY TO MAKE UPGRADES TO LINE. INVESTORS GETTING MORE DETAIL
ABOUT WHAT IS GOING ON IN CHINA. S&P 500 WORST-PERFORMING TECH STOCK, ETSY ON THAT INDEX. THERE ARE ONGOING LINGERING WORRIES ABOUT WHAT COINBASE SAID EARLIER IN THE WEEK, THEY ARE DOWN FROM THE CRYPTO WINTER OR THE SELLOFF IN CRYPTO. MAJOR DIGITAL TOKENS OVER THE
LAST WEEK OR SO IT HAS BEEN CHOPPY TRADING. NO REASON OR RHYME THAT IS DRIVING INVESTOR PSYCHOLOGY IN THE SPACE. THAT WARNING FROM COINBASE, THE FULL YEAR PICTURE IS NOT SO GOOD. IT IS MURKY, IF ANYTHING HAS CONTINUED TO SEE DECLINES IN SOME OF THE MAJOR DIGITAL ASSETS. CAROLINE:
WE HAVE TO KEEP TALKING ABOUT THE CONTAGION EFFECT. TALKING ABOUT WHAT HAPPENS NEXT WEEK, WHAT CLARITY WE GET IF ANY. WE KNOW THE FORMER FTX CEO SAM BANKMAN-FRIED SAYS HE IS WILLING TO TESTIFY. HE TOLD US THROUGH TWITTER, ANNOUNCING IT THROUGH A SERIES OF TWEETS. SAYING HE WOULD ANSWER QUESTIONS ABOUT THE FALL OF HIS CRYPTO EMPIRE FROM THE U.S. HOUSE FINANCIAL SERVICES COMMITTEE.
LET'S BRING IN ALLISON FROM WASHINGTON WHO HAS BEEN ACROSS A STORY AND SONALI BASAK WILL BE HEADING OUT TO WASHINGTON FOR THE HEARING NEXT WEEK. ALLISON, WHAT DO YOU MAKE OF THE TRANSPARENCY WE ARE GETTING THROUGH HIM ON TWITTER, HOW WE SEE THE ACTUAL CENTER -- SENATORS SPEAK TO SAM BANKMAN-FRIED HIMSELF. >> EVERYONE IS USING TWITTER. MAXINE WATERS FROM THE HOUSE FINANCIAL SERVICES COMMITTEE IS INCREASINGLY USING THAT TO PUT PRESSURE ON SAM TO TESTIFY. WE ALSO HAVE SEEN SENATOR TOOMEY, CAME OUT OF HIS OWN TWEET TODAY. SAM COME IF YOU DO SHOW UP AT THE HOUSE COMMITTEE HEARING YOU BETTER SHOW UP AT OUR HEARING THE NEXT DAY.
EVERYONE IS USING SOCIAL MEDIA. CAROLINE: IT IS KIND OF PAINFUL. CZ SAID IT HIMSELF, I CANNOT WATCH MOVIES, I AM A DRIFTED -- I AM ADDICTED TO CRYPTO WINTER. AREN'T WE ALL. NOT ONLY ON WHAT YOU ARE FOLLOWING ON TWITTER, WHAT YOU ARE FOLLOWING ON THE GROUND? GUEST: IT IS AN INTERESTING QUESTION THERE ARE A LOT OF ACADEMICS BEING CALLED UPON IN THE HOUSE AND SENATE HEARINGS.
THERE IS ONE SET OF SMALL WITNESSES THAT IS POST ON THE WEBSITE AND WE DO NOT HAVE A THING FROM THE HOUSE AT ALL YET. SAM BANKMAN-FRIED SAID HE IS WILLING TO TESTIFY, WILL HE SHOW UP AND TESTIFY? THERE WAS NO SUBPOENA TO THIS POINT AS WELL. A LOT OF QUESTIONS IF YOU WILL BE THERE IN PERSON. HE DOES SAY WHAT HE IS TRYING TO DO IS ADDRESS NOT ONLY FTX AND RETURN VALUE TO SHAREHOLDERS, IT ALSO WHAT LED TO THE CRASH. WE WILL LOOK AT WHAT HE SAYS, VERSUS WHAT HE SAID BEFORE, AS WELL AS HIS OWN FAILINGS. HE SAYS HE DOES NOT HAVE ACCESS TO MOST OF HIS OWN DATA, PERSONAL OR PROFESSIONAL.
YOU HAVE TO WONDER WHY AND WHAT DATA HE WILL NOT BE ABLE TO ALLEGEDLY PROVIDE TO THE LAWMAKERS AS THEY QUESTION HIM. IF HE MAKES IT THERE TO THE HILL NEXT WEEK. THE HOUSE ON TUESDAY, THE SENATE ON WEDNESDAY. REMEMBER SENATORS ARE ALSO SEEKING TO GET BIN THERE IS WELL, THEY DID NOT REPLY TO THEM IN TIME FOR THE TESTIMONY. LOGISTICALLY LET'S SEE THEM IF THEY MAKE IT. ED:
SHE WENT TO THE POINT I WAS GOING TO MAKE. LOOKING AT THE TWEET, WHAT I AM NOT UNDERSTANDING, WHAT WOULD WE LEARN FROM SBF ON CAPITOL HILL THAT WE HAVE NOT ALREADY LEARNED IN THE MANY, MANY, MANY, MANY BIT APPEARANCES -- APPEARANCES AND MEDICATIONS HE IS MADE IN THE LAST SEVEN TO 10 DAYS? GUEST: THAT IS A GREAT QUESTION, HONESTLY I THINK WE WOULD HEAR A LOT OF THE SAME THINGS. HE WILL SAY THAT HE DID NOT INTENTIONALLY MEAN TO COMMIT ANY SORT OF FRAUD. HE WILL TALK ABOUT THAT MAYBE HE MADE MANAGERIAL MISTAKES. I AM SORT OF EXPECTING IT TO BE
A LOT OF THE SAME LIES. I AM MORE INTERESTED IN HEARING THE TESTIMONY OF JOHN, THE CURRENT CEO OF HELPING WITH THE STRUCTURING OF FTX. HE HAS ACCESS TO ALL THE DATA. HE IS SIFTING THROUGH THE RECORDS. I AM HOPING THAT MAYBE WE GET SOME EXTRA DETAILS FROM WHAT WE HAVE SEEN IN THE BANKRUPTCY FILING SO FAR. ED:
YOU HEADLINES CONTINUE TO COME THROUGH ABOUT THIS STORY. I SAW A THREAT OF TWEETS FROM THE EDITOR-AT-LARGE OF THE BLOCK. CAN YOU TELLS WHAT THE STORY IS THERE? >> YOU'RE REFERRING TO THE TWEET THREAD BY FINTECH FRANK.
FOUR DAYS AGO HE RELEASED A TWO HOUR PODCAST SPEAKING WITH SBF ABOUT WHAT HAPPENED. HE SAID HE DID NOT KNOW, AND MANY EMPLOYEES AT THE BLOCK DID NOT KNOW. THEY FELT PUT IN THE DARK. WHAT HAPPENED WAS THE EXECUTIVE, THE CEO OF THE BLOCK, INDEPENDENT NEW SITE RELATED TO CRYPTO THAT WAS BOUGHT OUT BY MANAGEMENT A YOU OR SO AGO. ABSOLUTELY GOT IT, LOOK AT THE TWEET. WHAT THEY FOUND IT, THE CEO HAD TAKEN PERSONAL LOANS THROUGH AN ENTITY THAT DID NOT DISCLOSE THAT SBF HAD GIVEN LOANS TO THE CEO THAT ENDED UP BEING PART OF WHAT HELP THAT EXEC THE LEAD TO THE BUYOUT.
THE CEO STEPPED DOWN. THE EMPLOYEES ARE REELING FROM THIS. THEY SAID THEY DID NOT KNOW IT ALL. THIS WAS FOUND OUT WITHIN THE PAST COUPLE OF DAYS. AS I SAID, JUST TWO DAYS AGO THEY HAD INTERVIEWED SBF HIMSELF. CAROLINE:
IT CAN SEEM LIKE INSIDE BASEBALL WHEN JOURNALISTS ARE TALKING ABOUT OTHER JOURNALISTS. YOUR HEART HAS TO GO OUT TO PEOPLE WHO FEEL COMPLETELY UNDONE, NOT ONLY BY THE SECTOR COLLAPSING, THE INDUSTRY THEY HAVE GROWN -- COME TO LOVE, COLLAPSING, BUT THE CEO CATCHING THEM AND BLINDSIDED THEM. THERE IS MORE TO COME FROM THAT. OVERALL THE TRANSEPT -- TRANSPARENCY WE GET FROM A REGULATORY PERSPECTIVE.
I ASK YOU KNOW, THE PEOPLE THEY HAVE IN FRONT OF THEM GIVING THEM EVIDENCE, I'VE SEEN TALK ON TWITTER, PEOPLE THAT FEEL LEGITIMATE IN THIS SPACE HAVE NOT BEEN ASKED. SOME THAT HAVE BEEN ASKED TO SPEAK ARE DEEMED LEGITIMATE. WHO IS GOING TO SPEAK? >> ON THE HOUSE SIDE BILLY PERSON MISTED -- LISTED AS A WITNESS IS JOHN J RAE, CURRENT CEO OF FTX. ON THE SENATE CEO -- SIDE IS A LAW PERFORCE OR -- PROFESSOR THAT SPECIALIZES IN LAW OR REGULATION AND NEW TECHNOLOGY.
THE OTHER SIDE IS BEN MCKENZIE COME IF YOU WATCH THE OC YOU WOULD RECOGNIZE HIM AS RYAN. HE HAS MORE RECENTLY COME OUT AS AN ANTI-CRYPTO SKEPTIC AND CRYPTO COMMENTATOR. A LOT OF PEOPLE WERE SURPRISED TO SEE HIS NAME ON THE LIST. ED: TEAM OC. I THINK WE SHOULD ALL GET SOME
REST THIS WEEKEND. >> CRYPTO EVER SLEEPS. ED: THANK GOODNESS I SLEEP FRIDAY NIGHT THROUGH SUNDAY NIGHT. THANK YOU BOTH. COMING UP, WHILE WAY -- THEY EXPAND ON THE PATENT MONETIZING GAME, WE WILL DISCUSS THAT WITH THE TOP EXEC OF NEXT.
THIS IS BLOOMBERG. CAROLINE: I WANT TO TALK ABOUT ANOTHER KEY STORY. PARTICULAR FROM A GEOPOLITICAL PERSPECTIVE. HUAWEI TECHNOLOGIES WILL LICENSE SOME OF ITS SMARTPHONE TECHNOLOGIES TO AN OLD RIVAL. HUAWEI IS ONE OF THE BIGGEST HOLDER OF 5G PATENTS AND HISTORICALLY HAS NOT BEEN AGGRESSIVE IN MONETIZING THOSE PATENTS. THE GIANT IS LOOKING FOR A NEED TO GET REVENUE IN AREA AFTER THEY WERE HIT HARD BY TRADE SANCTIONS THAT CUT IT OFF IN TERMS OF AXIS OF ADVANCED CHIPS. I AM --HUAWEI CHIEF SECURITY
OFFICER AND CHIEF LICENSING OFFICERS. THANK YOU FOR BEING HERE. LET'S START OFF FIRST AND FOREMOST. THINKING ABOUT NEW AREAS OF REVENUE.
STEPHEN, I ADDRESS THIS QUESTION TO YOU. HOW IMPORTANT IS THE MONETIZATION OF PATENTS? HOW DOES THIS DRIVE, IN TERMS OF PERCENTAGE, REVENUE GOING FORWARD? GUEST: THE REVENUE WE WILL REALIZE THROUGH PATENT LICENSING WILL NOT MAKE UP OR BE IN LOU OF PRODUCT SALES. IN ANY GIVEN YEAR WHERE TALK ABOUT NUMBERS OF HUNDREDS OF MILLIONS VERSUS PRODUCT SALES OR PRODUCTS OF SERVICES COMBINED BEING IN TENS OF BILLIONS OF U.S. DOLLARS. ONE WILL NOT BE A REPLACEMENT FOR THE OTHER. WE ARE SIMPLY TRYING TO MAKE SURE THAT, BASED UPON THE MONEY WE HAVE SPENT THROUGHOUT THE YEARS ON R&D AND PATENTING, THAT WE ARE GETTING A FAIR RETURN ON PATENTING EXPENDITURES ON PATENTING OUR TECHNOLOGIES. ALSO USING THE PATENTS TO MEET
-- REACH AGREEMENTS WITH COMPETITORS AND PEERS, THAT INNOVATION THAT GOES INTO GLOBAL STANDARDS SUCH AS 4G AND 5G TELEPHONY, AUDIO CODEC SET ALLOWS FOR STREAMING TO ALLOW VIEWERS TO WATCH TODAY SHOW, IS CAPRIS NOT ONLY BY HUAWEI, BUT ALSO --IS RECUPERATED NOT ONLY BY HUAWEI, BUT ALSO OTHER MEMBERS. ED: I WANT TO BRING IN ANDY. HOW MUCH OF A BITTER PILL IS THIS TO SWALLOW FOR HUAWEI? YOU ONCE HAD A SIGNIFICANT HANDSET BUSINESS THAT WAS A DRIVER OF REVENUE GROWTH, BUT ALSO ACCOUNTED FOR A BIG CHUNK OF REVENUE. NOW YOU ARE PIVOTING, ESSENTIALLY, AGAIN IS IT A PIT -- BITTER PILL TO SWALLOW? GUEST: WE DEAL WITH REALITY. THE REALITY IS WE HAVE CERTAIN CHALLENGES.
SURVIVAL IS FIRST AND FOREMOST. THE ABILITY TO WORK WITH CUSTOMERS TO INNOVATE, WE ARE BRINGING CONNECTIVITY TO THE WORLD. THAT IS HOW WE LOOK AT IT. WE HAVE TREMENDOUS OPPORTUNITIES OUT THERE. THE INTERNATIONAL REGIME THAT STEVE WAS TALKING ABOUT, THE IDEA THAT THERE ARE CERTAIN STANDARDS AND CERTAIN COMPANIES MAY OWN PATENTS TO THAT STANDARD. THE FAIRNESS THAT COMPETITORS CAN BUY LICENSES FROM OTHER COMPETITORS IS A HUGE THING ON THE INTERNATIONAL STAGE TWO INCREASE INNOVATION AND COMPETITIVENESS AROUND THE WORLD. CAROLINE: THOSE WORDS, IT IS ABOUT SURVIVAL, JUST HOW THREATENED HAS YOUR IS THIS MODEL BECOME THROUGH U.S. CHINA TENSIONS?
HOW NONENDING DO YOU THINK THE SHUTDOWN WILL BECOME OF THE ACCESS INTO THE UNITED STATES AND THE ABILITY TO SELL INTO IT? >> REVENUES 2020 22021 IT'S DROPPED $30 BILLION MOSTLY FROM THE INABILITY TO BUY CHIPS FOR 5G PHONES. WE ARE EMPHASIZING TREMENDOUS INVESTMENT THIS PAST YEAR IN R &D. $20 BILLION IN R&D, THOUSANDS OF PARTNERSHIPS TO BRING 5G DIGITAL TRANSFORMATION. SMART MINING AND SMART BOARDS, CREATING SAFER -- PORTS, GREETING SAFER ENVIRONMENTS AND REDUCING ENERGY CONSUMPTION. WE ARE DOING HARD-CORE SCIENTIFIC RESEARCH, SO THE SCIENTIFIC CHALLENGES OF 5G, 5.5 G, AND SIX G CAN BE
OVERCOME FOR THE BENEFIT OF THE WORLD. WE AT HUAWEI OUR PROUD AT HOW WE ARE MOVING FORWARD WITH PARTNERS AROUND THE WORLD. ED: YOU ARE THE U.S. CHIEF INTELLECTUAL PROPERTY COUNSEL.
THEY ARE STILL A CHINESE MAKER OF HANDSETS. CAN YOU TELL US HOW THE DEAL CAME ABOUT AND HOW DIFFICULT IT WAS TO GET THE DEAL DONE? GUEST: CERTAINLY, THE DEAL WAS DONE THROUGH BILATERAL NEGOTIATIONS, WITHOUT THE NEED FOR LITIGATION. THAT IS IMPORTANT, MANY TIMES THESE DEALS ARE ONLY BROUGHT ABOUT THROUGH LITIGATION, BECAUSE WE NEED THE INTERVENTION OF COURTS TO HELP DECIDE THINGS. SUCH AS WHAT IS THE PROPER RATE AND WHAT PRODUCTS SHOULD BE SUBJECT TO A LICENSE AGREEMENT. THIS WAS NOT NECESSARY.
REVIEW THIS IS A KEY STEP FORWARD. IT IS NOT THE FIRST CHINESE CROSS LICENSE BY ANY MEANS OR THERE'S -- THEIR'S. IT IS A MAJOR SIGN THAT THE CHINESE REGIME FOR PEN PROTECTION CONTINUES TO MEASURE -- MATURE. THESE ARE TWO COMPETITORS
BRINGING AN IMPORTANT AGREEMENT BETWEEN THEM. ED: I ASKED EARLIER OF HAVING TO LICENSE YOUR TECH RATHER THAN HAVING TO SELL HANDSETS IS A BITTER PILL TO SWALLOW. YOU SAID IT WAS A REALITY. WHERE WE ARE NOW, WHAT IS THE
REALITY OF HUAWEI SELLING HANDSETS IN TERMS OF SMARTPHONES, BUT OTHER HARDWARE INTO THE UNITED STATES DIRECTLY. HOW DOES THAT COME ABOUT? GUEST: OUR EMPHASIS FOR THE FORESEEABLE FUTURE ARE IN THOSE PARTS OF THE WORLD, THERE ARE MANY, THAT ARE OPEN TO WORKING WITH US. OPEN TO PARTNERING WITH US. THERE ARE TREMENDOUS OPPORTUNITIES AROUND THE WORLD. THAT IS WHERE WE ARE FOCUSING. THOSE OF US IN THE UNITED STATES LOOK AT THE THINGS WE ARE DOING AROUND THE WORLD TO BRING CONNECTIVITY TO THE UNDER CONNECTED. WE HOPE IN THE UNITED STATES THERE COULD BE A LITTLE MORE ACTION AND A LESS TALK ABOUT CONNECTING RURAL AMERICA IN A RESILIENT WAY.
FRANKLY HELPING CONNECT AND HAVE APPROPRIATE DEVICES FOR DISTRESSED COMMUNITY AND URBAN AREAS OF THE COUNTRY. SO AMERICANS CAN GET THE BENEFIT OF CONNECTIVITY. CAROLINE: OVERALL, IS THAT ARGUMENTS LANDING? WHO ARE YOU SPEAKING TO IN THE UNITED STATES? DO THEY STILL WANTED ANYWAY TO GRANT ACCESS DIRECTLY OR INDIRECTLY FOR YOUR TECHNOLOGY? I WAS AMAZED TO SEE HOW MANY PATENTS YOU PUT INTO THE UNITED STATES PER YEAR. YOUR NUMBER ONE. GUEST: AS I SAID OUR FOCUS IS NOT TO DO THE BUSINESS AND UNITED STATES. WE TALK ABOUT THE LESSONS WE WERE LEARNING FROM 5G TRANSFORMATION. WE THINK THE LESSONS WE ARE LEARNING, THE LESSONS UNITED STATES CAN LEARN FROM SUSPECT STORIES IN THE OTHER PARTS OF THE WORLD.
THERE ARE HEALTH CARE, MANUFACTURING, REDUCING ENERGY CONSUMPTION IN TELIK MEDICATIONS. THE UNITED STATES -- TELECOMMUNICATIONS. THE NICE TASTING STEP UP TO HELP UP -- HEALTHY COMPETITIVE THE U.S. AND ITS PEOPLE. CAROLINE:
I AM INTERESTED, IF YOU CAN TAKE US TO THE MONEY DIRECTION IN YOUR FOCUS AS CHIEF INTELLECTUAL PROPERTY COUNSEL. YOU MADE PUBLIC FOR THE FIRST TIME YOU'RE DOING LICENSING 5G TO SAMSUNG. HOW MUCH WHEN IT COMES TO SAMSUNG, APPLE, THE HUGE PLAYERS IN THE SPACE, HOW MUCH DO YOU CHARGE THEM IN TERMS OF PATENT USE? DO YOU THINK OF ROYALTIES IN A DIFFERENT WAY AND CHANGE THE MAT TO BE MORE AGGRESSIVE? GUEST: WE DO NOT VIEW OURSELVES AS AGGRESSIVE. WE ARE CERTAINLY ACTIVE IN THE LICENSING SPACE. THIRD PARTIES HAVE DONE INDEPENDENT STUDIES OF OUR LICENSING RATES FOR OUR PATENTS VERSUS OUR COMPETITORS. WE ARE MUCH MORE IN THE MIDDLE OF THE PACK.
WE ARE NOT LOOKING TO SET THE HIGHEST RATES IN ANY INDUSTRY OR TECHNOLOGY. THE IMPORTANCE OF U.S. PATENT, FOR INSTANCE THAT YOU MENTIONED PREVIOUSLY, IS STILL IMPORTANT REGARDLESS IT OF IF WE EVER SELL A PRODUCT AGAIN IN THE NINE STATES. OUR -- UNITED STATES. THEY ARE BEING USED BY U.S. TECHNOLOGIES -- COMPANIES. THEY HAVE, FREELY WITHOUT LITIGATION JOINED INTO LICENSING AGREEMENTS WITH HUAWEI THE PAY FOR THE RIGHTS TO USE THEM IN THE UNITES STATES. NO ONE IN THE UNITED STATES CAN USE THE NEW WI-FI SIX WITHOUT USING HUAWEI TECHNOLOGY. SAME WITH 4G AND 5G.
WE ARE LICENSE CAR MANUFACTURERS AND THEIR SUPPLIERS ARE ALL AROUND THE WORLD ON THEIR USE OF OUR 4 GUEST: --4G TECHNOLOGY AND CONTACTED CARS -- IN CONNECT CARS. WE WANT TO MAKE PEOPLE KNOW THAT THE GLOBAL USE OF STANDARDIZED TECHNOLOGIES THAT HUAWEI IS A LEADER IN PROVIDING TECHNOLOGIES VERSUS SALES. ED: ANDY AND STEPHEN, THEN Q BOTH -- THANK YOU BOTH. CONCERNS LINGER THIS OF THE BIGGEST CHINESE TECH FIRMS WILL BE DELISTED IN THE U.S., AS OF WEDNESDAY 81% OF JD STOCK
SHARES CIRCULATING IN HONG KONG SETTLEMENT SYSTEM. THAT IS AS A YOU CONVERT THEM. THAT DOUBLES FROM LAST YEAR, ACCORDING TO CHI COLLATION. ALIBABA, LISTED 11 PERCENTAGE
POINTS DURING THE SAME PERIOD. A STEADY SHIFTING TO ASIA SHOWING TRADERS ARE CONTINUING TO HEDGE RISKS ASSOCIATED WITH THE U.S. CHINA SPAT. COMING UP, EVERYONE IS DOING IT, ARE YOU? LENS, THE LATESTA AI TO MAKE YOUR SELFIES LOOK BETTER. ALL THAT NEXT. THIS IS BLOOMBERG. ED: THAT IS US. THAT IS CAROLINE RIGHT THERE. THAT IS SUPPOSEDLY ME. USING THE LENSA AI APP.
ALL IN ONE IMAGING EDITING APP OR YOURSELF THESE. -- SELFIES. CAROLINE: USE ARE GOOD, DOES THIS REMOTELY LOOKED LIKE ME? NOT IN THE SLIGHTEST I AM A BIT DEPRESSED. ED: I JUST MORPHED INTO AN ARTISTIC EYE ITALIAN -- ITALIAN GENTLEMEN. CAROLINE:
I MORPHED INTO SOMEONE I DO NOT RECOGNIZE, BUT WAS REALLY HOT. ED: A LOT OF MY PHOTOS WERE REJECTED. WE ARE BACK. CAROLINE: THERE IS ONE PHOTO WHERE I LOOK SO UNWELL AND MISERABLE AND COMPLETELY U NLIKE MYSELF I WAS A BIT DEPRESSED. IT FELT LIKE MY INSIDE AFTER HOLIDAY PARTIES.
SOME PEOPLE OUT THERE, THINK THIS SORT OF AI, TO GREELEY CHATGPT ARE GREAT STRIDES IN TECHNOLOGY. ED: IS THIS THE BEST THING SINCE SLICED BREAD? IS THIS A GAME CHANGER? REVOLUTIONARY? AS FAR AS I CAN TELL THE STRANGE PICTURES OF YOU AND I. CAROLINE: THEY HAVE TO SEE THE TWITTER POLE. LARRY SUMMERS SAYS THIS WILL CHANGE. >> IS NOT LIKE THERE IS AN INCREDIBLE AMOUNT OF MONEY WAITING TO BE DEPLOYED. I THINK THE PACE OF INVESTMENTS
IN THE VENTURE ECOSYSTEM MASSED BY CAPITAL FROM NONTRADITIONAL BALANCE SHEETS. WHAT YOU SEE IS A SHIFT IN -- YOU WILL SEE PEOPLE LOOK FOR A COMPLETE DIFFERENT DYNAMIC AND THE BALANCE SHEETS, CAPITAL STRUCTURES, AND THE MANAGEMENT TEAMS THEY INVEST IN. ED: THAT WAS A DIRECTOR OF RESEARCH, GIVING HIS TAKE ON THE CURRENT DYNAMICS AT PLAY IN THE WORLD OF VC. LET'S GET ANOTHER TAKE, THE GENERAL PARTNER, AT A FIRM FOCUSING ON INVESTMENT IN EMERGING TECHNOLOGIES. $4 BILLION OF ASSETS UNDER MANAGEMENT.
IT IS BEEN A WEEK FOR THE MARKETS, THE WORLD, ECONOMICS. CAROL AND I HAVE BEEN TALKING ABOUT DATA. THE BIG TAKEAWAY, IS WHETHER YOU DO ON A VOLUME BASIS, DEAL CAP BASIS, DOLLAR BASIS, 2022 IS NOTHING APPEAR TO 2021 IN YOUR WORLD. WHY? GUEST: IS GREAT TO BE HERE, THANK YOU FOR HAVE ME I WAS EXPECT TO MY LENSA AVATAR SHARPER THAN MYSELF. WE ARE IN FOR A LONG RIDE OF 2023. MANY WOULD SAY THE EXUBERANCE OF 2021 WOULD NEED A CORRECTION. IT WAS A JARRING SURPRISE FOR
SOME, BUT NOT FOR OTHERS IT WAS A LONG TIME COMING. WE ARE UNDERSTAND THE IMPACT OF VALUATIONS ACROSS STAGES AND CERTAINLY FOR US IT IS AN AREA WE THINK THERE IS AN EXCITING OPPORTUNITY CONTINUING TO BE BULLISH ON LONG-TERM OPPORTUNITIES. ED: I WILL LET CAROLYN HAVE FUN THEN I WILL ASK YOU A SLIGHTLY DULL QUESTION ON ECONOMICS.
GUEST: IS NEVER DULL. ED: I ASSUME IF YOU ARE A VENTURE CAPITALIST U.S. AS A BROAD RANGE OF DATA JUST AS A PUBLIC ANALYST WOULD OR AN INVESTOR IN THE FED. EVERY DAY FOR US IT IS INFLATION AND THE FED. WHAT DOES IT MEAN TO YOU AND THE CYCLE? GUEST: WE ARE VCS, BUT WE ARE LONG-TERM INVESTORS, NOT DAY TRADERS. WE SEE THE -- WHEN WE INVEST IN DEEP TECHNOLOGIES, COPIES WE BELIEVE OUR MARKET MAKERS WE HAVE TO LOOK AT THE LONG PERSPECTIVE. 2023 DO NOT LOOK PARTICULARLY.
PROMISING NONE OF US ARE NOSTRADAMUS, BUT WE LOOK AHEAD TO 10 YEARS FROM NOW, THOSE OPPORTUNITIES ARE VERY EXCITING TO BE INVESTING IN THE EARLY DAYS. CAROLINE: YOU JUST MADE GENERAL PARTNER, CONGRATULATIONS, YOU FOCUS ON THE HEALTH SPACE AND FEMALE BUSINESSES. IS THAT MORE RECESSION PROOF THAN OTHER BUSINESSES? HEALTH CARE, SAYS IT IS THE -- WHAT DO YOU SEE IN TERMS OF THE SMALLER NOW GROWING INDUSTRIES? GUEST: ABSENTLY I OFTEN SAY HEALTH AND DIGITAL HEALTH IS RECESSION PROOF. THAT IS NOT TO SAY IS IMMUNE TO THE MACRO CONDITIONS. LOOK AT THE PUBLIC MARKETS, NO MATTER HOW WELL THEY ARE FARING RESPECTIVELY IT IS VERY CLEAR THEY ARE NOT. THAT BEING SAID PEOPLE WILL
CONTINUE TO GET SICK. THEY WILL CONTINUE TO HAVE BABIES. WE WILL CONTINUE TO HAVE NEEDS FOR THERAPEUTICS AND INTERVENTION AND CARE. PERHAPS MORE SO IN THE FUTURE THAN WE DO TODAY. AS A RESULT WHAT WE SEE IS REALLY EXPANDED INTEREST. ALSO A BIT OF A SLIGHTLY BETTER OPPORTUNITY, THEN YOU ARE SEEING CERTAINLY NOT JUST THE PUBLIC SIDE.
PITCH BOOK PUBLISHED A REPORT SHOWING THE MEDIUM VALUATIONS FOR VENTURE BACK HEALTH CARE COMPANIES IS UP YEAR-OVER-YEAR. THAT IS AN INTERESTING TAKE VIS-À-VIS WHERE THE REST OF THE MARKET IS. SITTING. ONE OF OUR COMPANIES WAS ON YOUR SHOW FOR THEIR SERIES E. THAT WAS EXCITING. CAROLINE: SHOUT OUT TO MAVEN CLINIC, WE WERE PLEASED TO START THE NEW SHOW, ED AND I WITH THEM JOINTLY SHOW.
I WILL ASK A SENSITIVE QUESTION. YOU DO NOT WANT TO SHY AWAY FROM THIS. YOU HAVE BEEN EMBROILED IN FTX. THE COMPANY HAS WRITTEN CHECKS, WILL NOT ASK YOU ABOUT YOUR DUE DILIGENCE IN THE SPACE, WHAT ARE THE LESSONS, GIVEN THE DIFFICULT ENVIRONMENT WE ARE CURRENTLY AND, HOW ARE YOU AT COMPANIES TO BUILD CORPORATE GOVERNANCE TO ASSURE THAT THEY ARE GIVING YOU WHAT THEY NEED AND THE GROWTH IS THERE. GUEST: THIS IS NOT UNIQUE TO THAT SITUATION. THERE ARE OTHER CASES ACROSS HEALTH CARE AND THE RECENT MONTHS AND YEAR THAT HAS PUT A LENS ON THE IMPORTANCE OF DUE DILIGENCE. THERE IS NO DOUBT THAT IT
CONTINUES TO BE VERY IMPORTANT ACROSS THE BOARD. PERHAPS THE SLOWDOWN THAT WE ARE ANTICIPATING IN TERMS OF THE EXUBERANCE OF 2021 VIS-À-VIS WHAT WE EXPECT 2023 WILL GIVE ALL INVESTORS MORE TIME AND SPACE TO DO THAT. IT IS CERTAINLY A POSITIVE THING. ED: I WILL RING UP A CHART, THE DATA I WAS TALKING ABOUT EARLIER. -- BRING UP A CHART WITH THE DATA I TALKED ABOUT EARLIER, 21 VERSUS 22, IT IS A BIG DROP.
GIVE US THE LOOKS CAPITAL -- LU X CAPITAL BIG PICTURE OUTLOOK, THE GRANULARITY OF HOW YOU SEE THE WORLD. GUEST: REGARDLESS OF ONE INDIVIDUAL NEW SITUATION OR MARKET DYNAMIC IT IS PRETTY CLEAR THAT 2023 IS NOT AS BRIGHT AS 2021 FROM A PUBLIC MARKET EFFECTIVE. MEANT -- PERSPECTIVE. MANY COMPANIES WE HAVE SEEN HAVE EXTENDED THEIR RUNWAYS, WE ARE TELLING COMPANIES TO DO SO AND THEY ARE IN A POSITION TO WEATHER THE STORM. IN AND IDEAL -- AN IDEAL SITUATION THEY DO NOT NEED TO WEATHER NEXT YEAR AND CAN WAIT IT OUT UNTIL 24. THERE ARE A LOT OF COMPANIES IN FOR AN UNFORTUNATE SURPRISE IN 2023 GIVEN WHERE THE MARKETS ARE HEADING. ED:
YOU MENTIONED EXITS, THE NASDAQ 100 WHERE WE ARE DOWN 30% YEAR-TO-DATE. THE OPTIONS ON THE TABLE, SURPRISING DEALS JUMPING OUT EVERY NOW AND AGAIN, BIG DEALS IN TERMS OF ACQUISITIONS. WHERE YOU SEE IPO MARKET AND OTHER EXIT MECHANISMS AT THE SAME TIME FRAME? GUEST: THERE IS A LOT OF ACTIVITY WITH THE M&A SIDE, WITH HEALTH CARE, WE KNOW AND HEALTH CARE IN PARTICULAR WHEN THESE DEALS HAPPEN THERE TENDS TO BE MORE OF THEM WITH SIMILAR PAYERS AND PLAYERS. CVS OR AMAZON, NONTRADITIONAL PLAYERS THAT ARE TRYING TO GET INTO HEALTH CARE THROUGH M&A.
FOR COMPANIES VENTURE BACKED OR OTHERWISE THAT CAN DO THAT WELL THERE WILL BE CONTINUED APPETITE ACROSS THE BOARD. CAROLINE: COME BACK IN THE NEW YEAR, TELL US HOW THE 2023 IS UNFOLDING FOR YOU. WE LOVE HAVING YOU ONE, GENERAL PARTNER AT LUX CAPITAL.
LET'S TALK EXITS, SOME ARE HAPPENING IN THE GLOBAL STARTUP SPACE. LET'S GO GLOBAL, GETIR JUST BOUGHT GORILLAS TECHNOLOGY AND A $1.2 BILLION DEAL. IT MARKS A CONSOLIDATION, AND WHAT WE THOUGHT WAS A BOOMING INDUSTRY.
THEY WERE EVALUATING THE COMPANY AT $3 BILLION BEFORE, EXPLORING ITS OPTIONS AFTER INVESTORS BECAME MORE CAUTIOUS AFTER THAT INDUSTRIES PATH TO PROFITABILITY. WE WERE TALKING TO HOW QUICKLY ONE COULD ORDER VARIOUS GROWTH RATE -- GROCERIES, AND THEY COME IN 20 MINS OR SO. IT BECAME MORE EVIDENT THAT THE COMPANIES CANNOT AHEAD TO PROFITABILITY WITH SO MANY PLAYERS IN THE SPACE. ED: THE FOUNDER SAYS MARKETS GO UP AND GO DOWN, CONSUMERS LOVE OUR SERVICE, CONVENIENCE IS HERE TO SAY. IF THAT IS TRUE OR NOT WE DO NOT KNOW. THE PROOF IS IN THE PUDDING. IS HOLIDAY SEASON, I GO TO A
LOT OF DRINKS WITH VCS. IT IS A CASE-BY-CASE BASIS. THERE ARE FANTASTICK -- FANTASTIC STARTUPS BORN OUT OF THE -- CAROLINE: IT IS INTERESTING, WHERE ARE THE EXITS BEING MADE? ARE YOU DOING IT THROUGH ACQUISITION? OR DO YOU DO IT THROUGH THE PUBLIC MARKET? ED: OR, THE DREADED WORD, DREADED IS NOT FAIR SPAC. LET'S GET WORD FROM GETAROUND THAT JUST WENT PUBLIC. I HAVE WRITTEN ABOUT IT, WE HAVE WRITTEN BROADLY ABOUT -- OWNERS OF VEHICLES HAVE LISTED THEIR CARS TO BE RENTED OUT.
IT IS AIRBNB FOR CARS. WHY LIST VIA THIS MECHANISM? >> CAN YOU REPEAT THE QUESTION? ED: WHY GO PUBLIC? GUEST: GREAT QUESTION, WE WENT PUBLIC BECAUSE WE HAD GREAT PARTNERS. WE FOUND COMMITTED CAPITAL THAT ALLOWED US TO EXECUTE ON OUR BUSINESS PLAN. IT IS CONTINUING TO CREATE LONG-TERM VALUE, EATING OUT INTO THE PUBLIC MARKETS, HAVING ACCESS TO THAT PUBLIC MARKET DIRECTLY. WE FELT IT WAS THE RIGHT THING FOR US IN THIS PARTICULAR CIRCUMSTANCE IN THIS PARTICULAR CATEGORY. CAROLINE: WITH THE MONEY COMING IN, WHAT DOES THAT CREATE IN TERMS OF SPACE TO BUILD? WHERE CAN YOU DRIVE FORWARD, GET AROUND, PARTICULARLY IN A TIME WHERE MORE PEOPLE ARE INCENTIVIZED TO SHARE A CAR AND GET MONEY THAT WAY? GUEST: IT IS THAT TYPE OF TIME, A LOT OF CONSUMERS ARE LOOKING FOR OPTIONS TO MAKE EXTRA MONEY. POTENTIALLY DRIVE EXTRA INCOME
OR OFFSET COSTS. WE FELT THE OPPORTUNITY WAS RIGHT GIVEN WHAT WE SEE IN THE CATEGORY AND THE MARKET. THE TRENDS WITH OUR PARTNERS, EVEN MORE GENERALLY, WITH THE SHIFT TO MORE CONSUMERS MOVING TOWARDS MOBILITY. CONTINUING TO SHIFT THOSE PATTERNS OF MOBILITY. WE FELT THE TIME WAS RIGHT. ED: REALLY QUICK. YOU ARE -- YOUR GREAT RIVAL TO THE PUBLIC MARKETS.
THE RECESSION, INTERESTING, WHAT YOU MAKE OF THAT? GUEST: THERE IS NO DENYING THE MACRO IS A CHALLENGING MARKET ENVIRONMENT. WE ARE OPTIMIZING FOR THAT AS MUCH AS OPTIMIZING TO GIVING FUEL TO THE BUSINESS TO EXECUTE ON OUR PLANS. THE WAY WE THINK ABOUT THAT, WE WANT TO CONTINUE TO EXECUTE, CREATE LONG-TERM VALUE, AND OVER TIME WE THINK THE MARKET WILL RESPOND. THEY WILL VALUE COMPANIES ON FUNDAMENTALS. CAROLINE: THANK YOU FOR SPENDING TIME WITH US. CEO OF GET AROUND. WE WILL TALK MORE ABOUT THE ONGOING FOLLOW FROM THE COLLAPSE OF FTX. LAWMAKERS QUESTIONING OFFICIALS
OVERWRITE SILVER BANK CAPITAL. THIS IS BLOOMBERG. ♪ CAROLINE: IT WAS ONCE A PRETTY EXECUTE YOUR SMALLER BANK. THEN IT GOT INTO -- PRETTY OBSCURE SMALLER BANK. THEN IT GOT INTO CRYPTO. SILVER GATE GOT INTO -- THEY ARE FACING REGULATORS AND LAWMAKERS SCRUTINY. JOINING ME IS MAX.
TALK TO US ABOUT HOUSE OVER DATE GOT INTO -- SILVER GATE GOT INTO SERVICE THESE CLIENTS. GUEST: THINK YOU HAVE ME, I WANT TO BACK UP AND EXPLAIN THE VALUE PREPARATION -- PROPOSITION FOUR. FOR BANKS THAT ARE NOT DEALING WITH CRYPTO, HELPING TO EXCHANGE TOKENS ARE A THAT, THEY'RE JUST HOLDING DEPOSITS FOR CRYPTO CUSTOMERS AND HELPING THEM SEND IT BACK AND FORTH BETWEEN THEMSELVES, THE VALUE THERE IS YOU CAN BRING THE DEPOSITS ONTO YOUR BALANCE SHEETS AND YOU DO NOT HAVE TO PAY OUT INTEREST. YOU HAVE A VERY AFFORDABLE WAY TO FIND YOURSELF.
THAT IS SORT OF WHAT DREW A COMPANY LIKE SILVERGATE INTO THIS. OTHER BANKS HAVE DONE THIS AS WELL. CUSTOMERS BANK OR SIGNATURE BANK. OBVIOUSLY A FEW OF THEM HAD BANKING RELATIONSHIPS WITH FTX AND ALAMEDA THAT HAS FOLKS RAISING CONCERNS. SHORT-SELLERS ARE DOG PILING THE STOCK. LAWMAKERS ARE ASKING QUESTIONS AS A RESULT OF THESE RELATIONSHIPS. CAROLINE:
FROM YOUR EARLY REPORTING AND DIGGING RUN HOW EXPOSED HAS SILVERGATE BECOME? WET AREAS WITHIN THE FINANCIAL SERVICES THAT THEY OFFERED MADE IT MORE DIFFICULT TO EXTRICATE THEMSELVES? GUEST: THE BIGGEST LEVEL OF EXPOSURE WAS THE DEPOSITS THEY HELD ON THEIR BALANCE SHEET. SILVERGATE SAID THEY DID NOT LEND TO FTX. THEY MADE IT VERY CLEAR THAT THE ONLY RELATIONSHIP THEY HAD WITH FTX AND ALAMEDA RESEARCH, THE HEDGE FUND WAS A DEPOSIT RESERVE -- RELATIONSHIP. IF YOU DEPOSIT WITH SILVERGATE YOU CAN SEND MONEY TO OTHER CLIENTS ALSO HAVE DEPOSITS ON A PLATFORM. OUR REPORTING INDICATED THAT CUSTOMERS HAD BEEN DIRECTED TO BUY FTX TO SEND MONEY TO ALAMEDA RESEARCH.
THAT WAS, AND ONE CASE A SILVERGATE BANK ACCOUNT. THAT RAISES QUESTIONS WITH LAWMAKERS. OUR REPORTING HAS NOT GONE INTO HOW THAT TIES INTO CO-MINGLING OF FUNDS THAT WAS ALLEGED WHEN IT COMES TO FTX. IT DOES MEAN THAT SILVERGATE IS PART OF THESE TYPICAL QUESTIONS RAISED BY LAWMAKERS, REGULATORS, INVESTORS. HOW DID THEY SPOT THIS? ED: YOU RAISE A GOOD QUESTION -- POINT ABOUT THE SHORT INTEREST ON THE STOCK. IT IS PUBLICLY TRADED. IT HAS ITS OWN RISE AND FALL
STORY. I WAS LOOKING AT WHEN THE STOCK WAS ABOVE $200 SHOWER -- -- SHARE. NOW IT IS $21 A SHARE. WHAT IS THE EXPOSURE TO FTX? IS ADJUSTED CONTAGION? GUEST: IT WOULD BE HELPFUL TO ZOOM OUT. LAST YEAR WE WERE TALKING ABOUT
DIGITAL ASSETS AT AN ALL-TIME HIGH. THAT IS WHEN THE STOCK PEAKED. OVER THE LAST YEAR HAVE HAD MORE EVENTS THAN FTX. WE HAD GLOBE OF THE TERA LUNA ECOSYSTEM THAT LED TO THE COLLAPSE OF THREE ARROWS CAPITAL, THE COLLAPSE OF CELSIUS.
WITH THE EXPOSURE TO CRYPTO, SILVERGATE, OTHER COMPANIES WITH A NAME LIKE MICRO STRATEGY THAT JUST HOLD COINS ON THE BALANCE SHEET HAVE TAKEN A BEATING OVER THE LAST YEAR BECAUSE OF THE ANXIETY. THE BLOWUP OF FTX ACCELERATED AND WORSENED THE IMPACT, I WOULD SAY. ED: WHAT HAS SILVERGATE SAID ABOUT THIS? GUEST: THEY HAVE BEEN CLEAR SAYING THE CONTROLS THEY HAD IN PLACE WAS SUFFICIENT. THEY HAD NO LENDING OR OTHER RELATIONSHIP.
THEY WERE, IN ONE STATEMENT TO NBC THEY DESCRIBED THEMSELVES AS A VICTIM OF SBF AND HIS MISLEADING PRACTICES THE SAME WAY EVERYONE ELSE WAS. THEY HAVE BEEN FRANK IN DENYING CLAIMS OF WRONGDOING. IT SHOULD BE CLEAR THAT AUTHORITIES HAVE NOT ALLEGED WRONGDOING.
THEY HAVE NOT BEEN ACCUSED OF WRONGDOING BY AUTHORITIES. IT IS JUST QUESTIONS. ED: THANK YOU FOR YOUR REPORTING. COMING UP THE WORLD'S MOST POPULOUS NATION RAPIDLY PULLING BACK ON THE COVID ZERO POLICIES. WE WILL TELL YOU WHAT THIS MEANS FOR THE HEALTH OF PEOPLE IN CHINA, ALSO THE TECH COMPANIES DOING BUSINESS THERE. NEXT. ED: HONG KONG HAS SERVED AS A BLUEPRINT FOR CHINA'S OPENING UP OF COVID IS ALSO A HUGE CAUTIONARY TALE.
WITH THE OMICRON VARIANT SWEEPING THROUGH THIS MODERN CITY OF 7.5 MILLION EARLIER THIS YEAR, THE CITIES SOPHISTICATED HEALTH CARE SYSTEM IS OVERWHELMED. AT ONE POINT HONG KONG HAD THE WORLD'S HIGHEST DEATH RATE DUE TO COVID. THERE WAS NOT ENOUGH SPACE TO PUT ALL THE PATIENTS, OR BODIES. SOME OF THE SICK WERE PUT OUTSIDE ON GURNEYS.
BODY BASKS WITH THE DECEASED -- BAGS WITH THE DECEASED STACKED UP IN SOME WARDS ASKED OF THE LIVING. MORGUES WERE INUNDATED, THE 11,000 TOTAL COVID DEBTS HAPPEN BETWEEN FEBRUARY AND APRIL OF -- DEATHS BETWEEN FEBRUARY AND APRIL OF THIS YEAR. LIKE CHINA THEY HAVE A UNVACCINATED ELDERLY POPULATION ON A MUCH LARGER SCALE. CHINA DOES NOT HAVE THE SOPHISTICATED MRNA VACCINATIONS AVAILABLE. >> CHINA HAS PROTECTED THE PUBLIC FOR SO LONG THERE HAS BEEN NO HEARD IMMUNITY IN CHINA. THIS IS GOING TO START. THIS PROCESS IS NOT GOING TO BE SMOOTH.
IT WILL BE QUITE DIFFICULT. >> WITH THE SUDDEN DISMANTLING OF COVID RESTRICTION AS WELL AS MANDATORY PCR RATE -- TESTING TO ENTER PUBLIC SPACES THEY ARE BRACING FOR A SURGE IN DEATHS. 2 MILLION FATALITIES AND ONE ESTIMATE. CRITICISMS OF COVID ZERO IS
BEING PLACED BY THE CONCERN THAT THE RABBIT POLICY SHIFT REPLACE BY THE ALL OUT -- RAPID POLICY SHIFT, AND THAT CHINA IS TO UNPREPARED FOR A HEALTH CRISIS OF UNSEEN PROPORTIONS. CAROLINE: CLEARLY A VERY TOUGH STORY TO CONTINUE TO HAVE TO TALK ABOUT. WE FORGET THE HEALTH IMPACTS, OF COURSE, THE DEATH IMPACTS. WE HAVE TO TALK, AS WE DO A BLOOMBERG, TIME AND TIME AGAIN THE ECONOMIC IMPACTS. WE THINK STEPHEN -- THANK STEPHEN FOR THAT PIECE. YOU HAVE BEEN DOING THOUGHTFUL
LEADERSHIP ABOUT COMPANIES LIKE TESLA THAT -- THE DEMAND IS ERODED, AND THE SUPPLY. ED: WE MAY HAVE STOPPED TRACKING THE VIRUS IN EUROPE AND IN THE U.S. DAY-TO-DAY, LOOK AT CHINA WHERE COVID IMPACTS THE ABILITY TO CARRY OUT BUSINESS. NOW THERE IS THE IMPACT ON DEMAND. WITH EOS AND -- EASING OF REOPENING AND RESTRICTIONS, ACCORDING TO BLOOMBERG SOURCES THEY WILL BE SHUTTING DOWN THE ASSEMBLY LINES IN SHANGHAI AND LATER DURING CHINESE NEW YEAR TO DO THE SAME. THEY SAY IT IS ABOUT UPGRADES, IT IS A DIFFICULT SITUATION TO UNDERSTAND. CAROLINE:
HOW HARD WOULD IT TO BE TO PEEL APART THE USUAL WAY OF THINGS DURING THE BEGINNING OF JANUARY IN CHINA AND HOW IT IMPACTS COVID? ED: AT THE BEGINNING PARTS OF THE YEAR, IT IS NORMAL FOR TESLA TO DO MAINTENANCE. THEY USUALLY DO NOT COMMUNICATE THEIR PLANS. SHARE PRICE WAS A LITTLE BIT NERVOUS DESPITE A PLOT -- CAROLINE: I FEEL LIKE WE WILL SPEAK ABOUT CHINA AND TESLA NEXT WEEK. THAT IS IT FOR THIS EDITION OF
"BLOOMBERG TECHNOLOGY." ED: THAT DOESN'T. -- DOES IT. DO NOT FORGET TO CHECK OUT THE PODCAST. THAT IS IT FOR US. THIS IS BLOOMBERG. ♪
2022-12-10 17:54
Show Video
Other news