Perth, Cocos and Christmas Islands, Part 1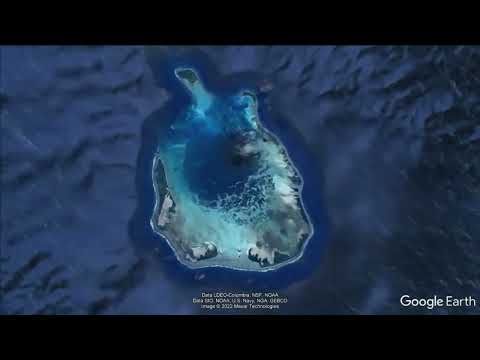 Show Video
"Australia's Western Frontier" Sounds remote, edgy, adventurous All of it is true ... But, mostly, it is quite unique, accessible, warm, welcoming and safe This film is about our trip from Melbourne to Australian Indian Ocean Territories They include two tiny specks in the Indian Ocean Cocos (Keeling) Island and Christmas Island Both are part of Australia, but have a special status of an External Territory But … First things first To get to Indian Ocean Territories one must first get to capital of Western Australia - Perth Only from Perth there is a twice a week flight by Virgin Australia to Indian Ocean Territories Friday loop is run clockwise (Perth - Exmouth- Cocos Island - Christmas Island - Perth) Exmouth stop is for refuelling only Tuesday flight is in reverse order, skipping the Exmouth So, our trip started in Perth... Perth "welcomed" us with constant rain. It was not cold, but after a very early flight and due to gloomy weather, we decided to limit our sightseeing to the most central CBD In Perth it is called Elizabeth Quay The iconic and world-renown attraction of Elizabeth Quay is the Bell Tower It is a copper and glass modern structure which houses historic bells from the famous church in London There is also an interesting and diverse museum of everything related to tower design and construction, bells and mechanical clocks Also explained are bell acoustics and mechanics The tower also has a signature single ANZAC bell, installed in 2018, which rings at noon every day and at 1PM on ANZAC day The tour around the Tower touches on ANZAC history and its connections to WA The most interesting part of the tour is that visitors are allowed to ring the bells themselves! Apparently, it is quite unique around the world As in every Australian capital city, Perth CBD is quite beautiful with plenty of well maintained parks, historical buildings, and city sculptures and installations Next morning we took the hotel shuttle to Perth International airport Bye Perth! Little did we know that we will get to see you again soon Next brief stop is Exmouth and then onto Cocos! Cocos island technically is a group of 27 small islands along the perimeter of one single volcanic atoll On Tahiti they would've been called "motus" Only two of the islands are populated Tourists almost exclusively live on the West Island, Here there is Cocos Airport, Visitor Centre, secondary school and various associated services Residents on the West Island are predominantly white westerners, which fits with the island name According to the census there is about 200 of them West Island is long and narrow The centre of town is effectively the arrival/departure hall of the Airport From here you can travel along the sealed main road for about 7km north and 5km of unsealed road south The runway along the middle is not fenced off Visitors are strictly warned against attempts to cross it from the ocean side to the lagoon side West Island even has a public bus which runs on schedule from the town to the new ferry terminal on the north of the island From there you can get to the second populated island - Home Island - using a modern catamaran ferry Home Island is very different This is a place where about 600 of descendants of the original Coco Malay population live They are Muslim and are more culturally reserved, with, for example, no alcohol consumption and stricter clothing standards Home Island is also where the dynasty of Clunies - Rosses built their estate home They are the unofficial Cocos monarchy, which ruled the islands on behalf of the British empire for about 150 years The third island, which is visited by the ferry twice a week is the Direction Island There are no permanent residents here, but island has a historical and military significance More importantly for us, tourists, it has the best beach on Cocos, Cossies, and the best snorkelling spot - The Rip This is precisely why we went there the very next morning after arrival to Cocos Direction Island is definitely the "crown jewel" of Cocos Its obvious attractions include picture-perfect crescent beach fringed with palm trees, great underwater scenery, safe protected anchorage Less known is that the island has a very interesting history Due to its location the island was selected as a strategic communication hub, the juncture point of the several undersea cables connecting the key points of the British empire In 1901 a telegraphic station was established here, which transformed the island completely Living quarters and supply infrastructure were established Many dozens of staff and supporting workers were located here Various facilities and activities were introduced to support "mental health" of the islanders They included library, sailing and fishing, competitions in soccer, tennis, cricket, billiards social visits to the Home island However, this idyllic life was interrupted by the First World War Here the first naval battle of the war took place German light cruiser Emden was prowling in the Indian Ocean with great success In 3 months Emden had destroyed two Entente warships and sank or captured 16 British steamers and one Russian merchant ship In early November 1914 Emden arrived at Cocos Island with an aim to destroy the cable station and disrupt allied communications The German landing party met little resistance and was able to completely destroy the station in a matter of hours However, the station was able to send a distress signal just before German's arrival By pure coincidence a large Australian navy convoy of troops heading to Gallipoli was passing nearby and was able to respond Cruiser Sydney diverted from its course and arrived at Cocos within 3 hrs It engaged Emden in the artillery battle Sydney's guns were superior and Emden suffered heavy damage Legendary Emden's captain Karl von Muller decided to beach the ship near the North Keeling island, effectively surrendering This was the first Australian naval victory 134 German sailors were killed and 69 injured Sydney lost 4 men Ship captains Emden (von Muller, left) and Sydney (Glossop, right) Wars were more gentlemanly in those days Laws of war were strictly respected Von Muller was called the last gentleman of war In his captures and battles he was always trying to avoid the unnecessary loss of life Germans in the island landing party spared the local staff and simply took photos with them Injured German sailors from Emden received medical help from the Australians They were carefully transferred to land hospitals and then to Prisoner-Of-War camps Later many were repatriated Direction island also played an important role during Second World war It was used by RAAF Catalina Flying Boats which landed on shore while on long range mine laying and covert missions There are landing rails still visible on the beach Today a very interesting Heritage trail is set up on the island detailing its war and peace time history We walked all around it for over 2 hours and took many pictures It would take a lot longer if you read every display board Not many people walk the trail Mostly they come here for the natural attractions of the island above and below water The island has a great infrastructure for a day trip There are several great shelters (cabanas) build on the beach They even have water tanks, first aid kits and emergency communication Camping is allowed by application Getting to the island from the West Island is easy and cheap Ferry ride takes 30 min and costs $2.50 one way In good weather it is like a boat excursion You are very likely to see the Border Force ships in the lagoon and on the horizon The Rip The problem is that here it will be very hard to get into water in flippers These.. what are they called...? little fish were swimming in a school Did you seen? Silver ones... There was at least 200 of them
I saw clams, did not see the little fish, saw many clams Saw huge one about this size like a Napoleon Yes, there were two of them there Yes, sure But it was hiding all the time... Yep in the wall, which I've tried to dive, but failed with this one, with GoPro An arm was missing And, in addition, this bitch, yea... pushed me up But there is such a current there, I couldn't fight it And you mustn't fight it, never swim against it! If a current carries you, you have to give in I know... Get to where... No, I wanted to pedal this way You shouldn't have... Further there you could do it...
And the clouds are flying across and palms - do you see they have tops missing? This one... Sure, yes... It happens... And our palm tree...
With bananas... Oh... With coconuts... How many of them are there?.. One, two, three... About thirty, no less, on this palm tree! Under which we are lying We are to one side of it, not under it...
Clouds... Directly above us... Travelling by a modern ferry across the lagoon definitely has its advantages It is fast and comfortable But to see the lagoon up close and really appreciate it, feel the totally isolated remote islands and beaches you need to be much closer That's why we couldn't miss the opportunity to take the highly rated motorised canoe tour Some doubts were lingering For example, that 4 hr tour cannot justify the cost of$150 per person even with the included lunch and drinks Or occasional 2-3 star reviews by some travellers venting that it was less of a tour and more of a picnic lunch with liberal drinking thanks to the duty free alcohol Yes, there are elements of that, but ultimately we are glad we did it No, we did not get a deep dive into geological, biological, historical or cultural aspects of the islands, its people or its economy But we can find about it ourselves much more than the hosts were ever able to share! What we did get, though, was a friendly chat with the locals, opportunity to ask questions about practicalities of their life, but, most importantly, unforgettable memories of the deeper connection to Cocos natural beauty Isn't it ultimately one of the main reasons we went there? As the lagoon is quite shallow in many places, the timing of the tour is linked to the tides In our case the tour had to start very early, in fact, before the sunrise But that only added to the experience Watching the sunrise on the water, observing variation of lagoon colours as the day progressed was really the highlight As it always happens for some reason, there were initial troubles with an outboard motor So what did I do now? Start again But they were quickly resolved, Is started a couple of times ...have not taken on the handle it's right at the back there...OK pull the choke out once more and as soon as you started it, turn it off Yeah, hang on, is the breather open too? On top. on top... Say something Hello... Are you familiar with your equipment now? Sure. The breather was closed at the top
It couldn't take the air in was dying Well... As the saying goes - study the manuals! and we could really enjoy motoring over the calm, warm and shallow waters The tour included several stops The first one was for breakfast on the beach, which was not too bad by island standards This followed by some local entertainment Have a look what your crab looks like cause you'd wanna claim the winner and few chats with fellow travellers Put your crabs in the middle circle and hop out Where is yours? Oh, they are all the same... that's mine one... I'll claim the winner... It's gonna be close... Anyone's race at this stage of the game...
Hey, hey, hey, hey You said anything... - Outside! Most of them are well-to-do retirees, who travelled to almost all of the "off the beaten track" destinations in Australia and many more expensive and luxurious places overseas Cocos is hardly the first destination on people's radar! Gena, you just stepped on a turtle Ah? Stepped on a turtle nearly! Me? Yes! Then we made a few more stops on smaller south eastern islands in the lagoon We had customary coconut husking demonstration and surprisingly learned a new bit about coconuts the so called "coconut apple" Coconut apple is the white spongy material that coconut water turns into immediately before the new shoot and roots sprout out Timing here is essential, and it is actually quite delicious Ah! [Gasp, indistinct] We will taste the flesh in a minute... Can someone tell me the difference? [Indistinct...] Let's find out... [Indistinct] See, it sprouts out of those two eyes and a mouth, that's where it sprouts from...
It is where the water has solidified and it's called "coconut apple" We are gonna go..., yeah... We are gonna go to the table and gonna try some of this and some of that... Anyone wants to go for another refreshment - feel free! Those who wanna have a husk on a coconut spike, make sure you signed that waiver today... Then we partook in a conservation activity of counting quite unremarkable blue tail skinks These lizards were nearly extinct on Christmas island and are now bred artificially there They never existed on Cocos before but were released here recently as a trial in a predator-free environment The tour finished with a long drift snorkel along the edge of a small coral wall off one of the little southern islands While snorkelling was not as good as on Direction island, as always, there were definitely few things worthy of attention All in all, it was a short but very full and quite memorable trip Weather and conditions were great, colours were remarkable and sunrise was a bonus For me it brought back great memories and spirit of adventure from our yachting days Well, maybe one day... Home island, as the name suggests, is the historical and cultural heart of Cocos Our visit of Home Island today would not be meaningful unless its unique and quite colourful history is appreciated And the history of Cocos is inextricably linked with the story of the Clunies-Ross family - its rulers for more than 150 years The story begins in early 1800s in Batavia (part of modern Jakarta), A Scottish seaman John Clunies-Ross is working there in many roles, predominantly as a ship captain He is a man of many talents with great work ethics and diverse life experience The region at the time experienced a "gold rush" of a different kind Everyone was looking to strike riches somewhere on an island in the Indian Ocean John was no slouch too and in his passages in and out of Batavia was also on the lookout Once he had to stop briefly at Port Refuge near Direction Island, and quite liked it But when he discovered fresh water easily accessible on one of the Northern islands, he made a decision to settle there for good It took him a year to prepare for the relocation of his family and a few companions from Britain to Cocos When they arrived there as a group of about 20 in 1827, they discovered that former Terra Nullius is already populated Another and very wealthy and connected British expat Alexander Hare relocated there with hundreds of slaves and a harem of 40 women The relationship between two groups quickly soured Clunies-Ross was eager to open Cocos to the world develop business and trade His aim was to establish a large copra plantation and import Malay workers Hare, on the contrary, was trying to avoid any contacts from the outside world At the time slavery was recently abolished in the South East Asia By British law keeping slaves has become illegal While Cocos was not formally under Britain, Hare's position has become quite precarious and he decided to flee back to Dutch rule in Batavia However, he was unable to take his slaves and women with him So, Hare simply left them behind and they voluntarily joined with Clunies-Ross This was the start of the unique Cocos community of ethnically Cocos-Malay people which lived under Clunies-Rosses as their royal family Clunies-Ross put them to work in his copra, agricultural and boat building business, provided them with food, shelter and other life necessities No-one was kept on the island by force, but in reality they had nowhere to go and knew very little about the outside world In 1886 a grandson of John, George Clunies-Ross was granted title to Cocos in perpetuity by Queen Victoria However, it was only property title, not full sovereignty! Clunies-Rosses built themselves a mansion on a promontory on Home Island overlooking the main Cocos lagoon Their Oceania House had eight bedrooms, grand ballroom and central spiral staircase They used bricks from Glasgow and three tonnes of teak to line the walls They introduced Cocos rupee currency, paid wages to their workers This allowed people to buy goods in the locally run store Many ocean travellers visited Cocos on their voyages during the times of Clunies-Rosses In 1836 Charles Darwin on his Beagle stopped there Observing Cocos atoll led him to the development of the coral atoll creation theory, which is recognised to this day Visitors to Cocos saw it as a perfect community, even if with some paternalistic and a bit eccentric customs and traditions One summed it up as following: "no police, no crimes, no trade unions, no strikes George was king, doctor, parson, magistrate and merchant, all rolled into one" Most of the time Cocos was under governorship of British Colonial authorities, mainly from Singapore In 1955 with agreement from Britain Australia took control of Cocos from Singapore Until late 1970s colonial authorities did not really interfere with the island life as a de-facto kingdom However, things changed when on the wave of anti colonialism Australia signed several important international treaties The little kingdom of Cocos with its allegedly "enslaved" contradicted with Australia's international obligations Under pressure from the United Nations Australia decided to conduct a referendum within Cocos community on its future The outcome was essentially predetermined The preceding population "education" campaign and the generous offer made by Australia resulted in vote in favour of complete integration Shortly after the last ruler, John Cecil Clunies Ross was unceremoniously pushed out of Cocos completely and eventually even bankrupted Cocos entered a new era Generally, Australia kept its promise and the results are quite evident now Home island makes an impression of relatively wealthy well organised community albeit heavily subsidised by the Australian taxpayer There is a small museum here and cultural heritage trail The history of "oppressors" Clunies-Rosses is being downplayed The Oceania House has been sold several times Looks like its new owners did not care much about the Clunies-Ross legacy The gardens near the house are a total mess For example, and in a typical fashion, instead of fixing the collapsed wall, several warning notes have been put up It is hard to believe now that in 1954 the Clunies-Ross estate had a reception here for visiting Queen Elizabeth and Prince Philip as part of their voyage on the yacht Britannia The local cemetery, where many of Clunies-Ross family are buried also leaves a very sad feeling In short, Home island feels formal and sanitised, lacking any vibe and adventurous spirit Visiting it was interesting, but rather in a sad way, prompting discussion about its past, modern day and its future West island is the real "home island", home base for us, tourists It has all the tourist facilities First and foremost, it is the airport Then, visitor centre, police station, telecommunication facilities, few restaurants, bakery and a grocery store Variety of products in the store is limited, but is OK for such a remote place The prices are not displayed, though Maybe because they are just a tiny bit scary? Local restaurants work on alternate days, presumably to avoid competition We did not need them - we had home cooked dinners every day, prepared using carefully planned pre-purchased ingredients We even had fresh salads, which survived almost the entire week in excellent condition All the tourist services are available here You can hire a car, a bike or a scooter, a kayak or a stand up paddle board In general, transportation was not a problem for us There is a convenient and cheap public bus service with the route north of the airport The road of 4-5 km to the south of the island we could easily cover on foot Even got a lift from a local resident on the way back West island is absolutely flat The sea erosion is obviously a problem All the ocean side shores around town are reinforced by concrete and sandbag walls The road to the south is sometimes even taken over in parts by the sea during the storm surge But it was completely dry during our stay Beaches in town are not great In fact, on the island there are only two officially recognised beaches for swimming It is Trannies in the north and Scout Park and all the nearby area in the south We visited both To get to Trannies without a car, you can take the public bus and ask driver to let you off at the turnoff to the jetty Trannies beach has excellent facilities There are shelters, BBQ, some art installations and playground facilities However, seas were a bit rough and water was turbid We still had a swim, a walk around, but mostly enjoyed launching our drone for the first time In town it was not possible The drone software wouldn't allow it due to proximity to the airport Trannies beach is very close to the north most point of the island We visited it, as well, to check out the old jetty, fuel storage area and the only petrol station on Cocos Filling up your car is completely automated Payment is card only and petrol was around $3 a litre The south side of the island is a lot calmer with excellent sand beaches and a shallow lagoon This is probably why it is the preferred location for kite surfers In fact, here you can appreciate why Cocos island is considered the kite surfing haven Snorkelling was not very good and the current was quite strong However, having the whole beach to ourselves was perfect We even made our own beach hut under the palm tree and spent couple of hours in the waist deep warm water, watching the reef sharks gracefully lurking in the shallows True tropical island experience The only spoiler was that we were still within the drone no fly zone, but you can't have everything, can you? This was our last day on Cocos, which certainly left lasting memories It was time to pack up Tomorrow we were flying on to Christmas island
2022-10-06 17:27
Show Video
Other news