Waiting For the Merge | Bloomberg Crypto Show 09/06/2022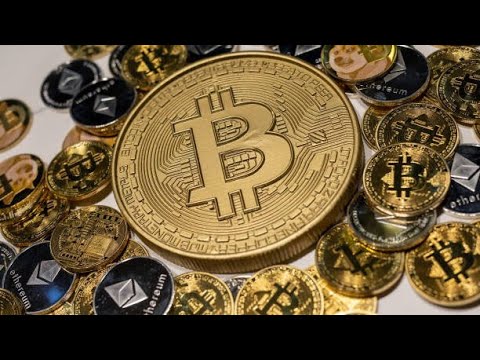 Show Video
MATT: WE ARE LIVE FROM OUR WORLD US headquarters. I'M MATT MILLER. KAILEY: I'M KAILEY LEINZ. WELCOME TO BLOOMBERG CRYPTO, THE PEOPLE, TRANSACTIONS, AND TECHNOLOGY SHAPING THE WORLD OF DECENTRALIZED FINANCE. MATT: BITCOIN IS STUCK AT 20,000 BUT EITHER OUTPERFORMS AS THE THEORY OF UPGRADE DRAWS CLOSER. WE HAVE THE IMPACT WITH DAN
MOOREHEAD. KAILEY: AND FROM THE U.K. TO THE U.S., THE FUTURE OF THE REGULATION REMAINS UNCERTAIN. WE WILL SURVEY THE LANDSCAPE WITH THE CHAMBER OF DIGITAL COMMERCE. MATT: THE WORLD'S BIGGEST CRYPTO EXCHANGE MAKES A BIG MOVE TO CEMENT HIS STATUS AS A TOP MARKETPLACE FOR DIGITAL ASSET. WE HAVE DETAILS ON A STABLECOIN SWAP. KAILEY: FIRST, LET'S GET A SNAPSHOT OF
THE MARKET. THE BEST WAY TO DO THAT IS CRYP I'M MARK CRUMPTON. THIS IS BLOOMBERG. -- C R Y P <GO>. BITCOIN IS UNCHANGED AT 19,007 HUNDRED $50 OR SO. BELOW THE NICE ROUND $20,000 FIGURE, WHICH IS WHERE IT SEEMS IT HAS BEEN FOR QUITE SOME TIME NOW AREA YOU SEE OUTPERFORMANCE FROM THE OUT POINTS, ONE OF THEM UP THE BETTER PART OF 5% AND EITHER OUTPERFORMING UP 4% FOR TRADING AROUND SEEN HUNDRED -- 1606 HE DOLLARS. -- 660.
THIS IS GIVING A LIFT TO EITHER AND IN A THEORY IN CLASS AS WELL, THE THROWBACK OFFSHOOT CRYPTOCURRENCY, UP 11% AS WE WAIT THE MARGIN. WE WILL HAVE MORE IN A MINUTE. MATT: IT IS INTERESTING A THEORY HIM CLASSIC AND RAPE GOING HAVE DONE BETTER THAN EITHER AHEAD OF THE MERGE, KIND OF SHOWING YOU WHAT THE MARKET THING ABOUT PROOF OF STAY. WE ARE LOOKING IN TERMS OF BITCOIN AS BIG, ROUND NUMBERS. EVERY STOP ON THE WAY DOWN. IT IS INTERESTING WE HAVE AROUND THESE LEVELS. WE ARE STUCK AT $20,000 WERE THE LAST COUPLE MONTHS BUT REALLY IN THE LAST WEEK, THIS IS THE TIGHTEST TRADING RANGE WE HAVE SEEN IN TWO YEARS, STILL MARKET PARTICIPANTS ANTICIPATE THE BROADER RISK OFF SENTIMENT AS MARKETS CONTINUE TO WEIGH ON THE ASSET. >> INVESTORS IN THE CRYPTO SPACE ARE LAUGHING OFF THE MACRO NARRATIVE -- >> WE SEE MARKETS CRASH AGAIN AND WE WILL SEE CRYPTO PRESS ALONG WITH THAT -- >> A CORRELATION WITH THE NASDAQ -- >> IT IS WORSE THAN THAT -- >> IT HAS DEMONSTRATED UTILITY AS INFLATION HEDGE WHAT OUR ASSESSMENT HAS GONE DOWN. BITCOIN AND THE THEORY HIM DOWN
EVEN FURTHER BUT WHEN NASDAQ IS THE AREA OUT OF RECOVERY, THEY WILL RECOVER STRONGLY. >> INVESTORS HAVE GOTTEN COMFORTABLE AROUND THIS LEVEL. >> IT WILL BE VULNERABLE TO FED HAWKISH IN US.
>> SUCH RISK ON ASSET AND THIS IS NOT A RISK ON ENVIRONMENT. >> IT FLUSHED OUT A LOT OF THINGS THAT NEEDED TO BE FLESHED OUT. MATT: JOINING US NOW IS DAN MOOREHEAD, OF COURSE THE CEO AT ENTERRA CAPITOL CRIB -- CAPITAL HEDGE FUND. WHAT YOU THINK ABOUT THE WEIGHT WE HAVE SEEN ON BITCOIN IN THE CRYPTO SPACE AT LARGE? IS IT REALLY JUST ABOUT THE FED AND WHAT IS GOING ON ON A METRO -- MACRO PICTURE? >> I THINK THAT IS TEMPORARY BEING OUT OF CONSENSUS BUT I THINK OCTANE CAN EASILY BE ON THIS RISK ON RISK OFF MENTALITY AREA IN A YEARS TIME, EVEN IF THE MARKETS ARE STRUGGLING ON THIS REAL ESTATE EQUITIES, I THINK CRYPTO MARCHES TO AN ALL-TIME HIGH. MATT: WE'VE SEEN BIG LEVERAGE IN
TERMS OF THE OPEN INTEREST IN THE PERPETUAL SWAP CONTRACTS COMPARED TO THE AMOUNT OF BITCOIN OUT THERE. LOOKS LIKE THE MARKET IS PREPARING FOR A LIFT. WHAT YOU SEE IN TERMS OF THE PRICE? >> I AGREE. WE HAVE BEEN DOING THIS 10
YEARS AND WE HAVE BEEN THROUGH THREE BIG BEAR MARKET CYCLES. ON AVERAGE, THEY LAST A FEW DAYS SO I ACTUALLY THINK WE HAD THE LOWS IN JUNE THAT WE WILL SEE AND WE ARE ON THE NEXT BULL MARKET THAT MIGHT BE ROCKY AND MIGHT TAKE A WHILE TO GET GOING, BUT I THINK WE ARE ONTO THE NEXT LEG OF THE RALLY. KAILEY: WHERE WILL THAT BRING US TO? WHAT IS YOUR TARGET FOR YEAR-END AND FIVE YEARS OUT? DAN: BITCOIN IS A PROXY FOR INDUSTRY AND AVERAGE 2.5 PER YEAR FOR 11 YEARS. THAT IS ALWAYS THE STANDARD
FORECAST, THAT IT WILL PROBABLY KEEP GOING AT THE SINGH GROWTH RATE FOR A WHILE. BUT IT IS IMPORTANT TO REMEMBER BITCOIN IS NO LONGER EVERYTHING. IT IS NO LONGER 100% OF THE MARKET WHERE BITCOIN AND THE THEORY MORE EVERYTHING. YOU HAVE SEEN BITCOIN RALLY A BIT BUT THE REALIST WORRY IS PROJECTS OTHER THAN BITCOIN. KAILEY:
LET'S TALK ABOUT ETHEREUM BECAUSE AS MATT I MENTIONED, WE ARE GETTING CLOSER AND CLOSER TO THE MERGE AND IT SEEMS LIKE THERE'S A LOT OF HYPE AND OPTIMISM. WHAT IS YOUR READ ON THE ACTUAL IMPACT IT WILL HAVE? DAN: AS SOON AS THEY ACTUALLY [INDISCERNIBLE] AND A THEORY HIM WOULD OUTPERFORM AND HAS HAPPENED. THROUGH NEXT WEEK AND IT GOES THROUGH AND IT WORKS, IT'LL KEY SLOWER. WE HAVE BEEN MORE EXCITED AROUND THE THEORY HIM IN THE LAST MONTH OR TWO. WE HAVE SEEN BITCOIN SHARES DRIFTED DOWN TO 30% AND THE THEORY HIM IS NOW A BIT MORE THAN HALF THE TOTAL MARKET CAP OF BITCOIN. MATT:
THE BELLATRIX KICKED IN TODAY, THE PARIS UPGRADE IS COMING NEXT WEEK, IT IS LIKE A BORN NOVEL. [LAUGHTER] WHAT DO YOU THINK ABOUT THE MOVE WE ARE SEEING IN THEORY HIM CLASSIC AND RAPE ON? THEORY IN POWELL SEEMS SET TO BE A BIG GAINER. OUR MARKETS GOING TO YEARN FOR THE NOSTALGIA OF PROOF OF WORK AFTER THE MERGE? DAN: I'M A LITTLE HAZY ON THAT. PROOF OF STAKE IS WHERE WE USE INSECURITY. I THINK PEOPLE WILL GET COMFORTABLE WITH STATE. OBVIOUS A BITCOIN IS STORING A LOT OF WEALTH AND TRANSFERRING ACROSS BORDERS. BUT I DO NOT KNOW IF IT WILL BE
ANOTHER PROOF OF STATE COIN IN THE FUTURE. MATT: I WOULD LOVE TO GET YOUR TAKE ON STABLECOINS IN LIGHT OF BOLD MOVE BY FINANCE. THEY WILL AUTOMATICALLY SWITCH I THINK USDC PACK DOLLAR AND TRUE USC INTO THEIR OWN B USD STABLECOIN. ARE WE SETTING A NUMBER, BIG COMPETITION AMONG THE EXCHANGES IN TERMS OF STABLECOIN PRODUCTS? DAN: DEFINITELY. EVEN WITH GOVERNMENTS, CENTRAL
BANKS NEED TO BE IN THIS. WITH ANTIQUATED SYSTEMS THAT TAKE THREE HOURS, SUPERIOR -- COINS ARE SUPERIOR WAY TO GET FINANCE AROUND THE WORLD. PRIVATE ENTERPRISE IS LIKELY TO CIRCLE AND COINBASE IS A GOOD ONE IN THE FEDERAL GOVERNMENT AND FOREIGN GOVERNMENTS WILL GET INTO THIS. KAILEY: WITH FOREIGN GOVERNMENTS, CAN THEY COEXIST ALONGSIDE THE LIKES OF USDC OR DOES ONE SUPPLANT THE NEED FOR THE OTHER? DAN: I THINK THEY WILL COEXIST. CHINA ALREADY HAS A FUNCTIONAL CENTRAL BANK CURRENCY. THE U.S. IS PROBABLY EIGHT YEARS BEHIND SO IT DOES NOT EXIST YET SO IT'LL BE VERY THEORETICAL TO SEE HOW WE CODE THIS.
THERE IS DEFTLY A POSSIBILITY THAT THEY HAD A SUCH A LONG HEADSTART THAT BY THE TIME THE CENTRAL BANK LAUNCHED, EVERYONE IS COMFORTABLE WITH SDC OR WHATEVER IT IS. KAILEY: WHAT ROLE DO STABLECOINS PLAY IN THEIR FOLIO? WHAT ARE YOU INVESTING IN RIGHT NOW? DAN: [INDISCERNIBLE] BUT STABLECOINS ARE SO STABLE THEY SPECULATE. WE DO NOT TRADE THEM. WE USE THEM FOR MOVING MONEY
OUT OF THE WORLD. IT IS WAY FASTER FOR DOING SWIFT AND TRADITIONAL FINANCE AND A WAY TO DO IT. WE USE STABLE AS A WAY OF MOVING MONEY AROUND. MATT:
ARE YOU HOPING FOR MORE REGULATION IN THIS AREA? IT SEEMS TO ME THERE'S NOT RIGHT ENOUGH TRANSPARENCY. WHEN I SEE THE TETHER HAVING $70 BILLION OF STABLECOIN ISSUED, I WANT TO KNOW EXACT THE WHAT ASSETS ARE BACKING THAT UP. DAN: IT'S A GREAT QUESTION AND I'M AN OVER OF REGULATION. WE WANT TO MAKE SURE THAT NO REGULATION ESSENTIALLY FORCES DOING BUSINESS ACTIVITIES OFFSHORE. WHETHER YOU LIKE LIKE TRYING -- BLOCKCHAIN OR NOT, IT WILL HAPPEN. REGULATORS SHOULD HAVE ANY INTEREST IN FOSTERING THE COMMUNITY WITHIN THEIR OWN COUNTRY LIKE THE UNITED STATES AREA IT WOULD BE WONDERFUL TO SEE BLOCKCHAIN IN THE U.S..
CENTRAL REGULATION IS GREAT. IF YOU DON'T LIKE THEIR LEVELS OF TRANSPARENCY, BY SOME OTHER STABLECOIN. MATT: IN TERMS OF THE BLOCKCHAIN, I'VE BEEN WAITING SO LONG FOR US TO SEE REAL GOVERNMENT INVOLVEMENT.
FOR EXAMPLE, I WOULD LIKE MY DRIVERS LICENSE TO BE ON A BLOCKCHAIN FOR THE DEED TO MY HOUSES AS NEW YORK MAYOR ERIC ADAMS SUGGESTED. RE: STARTING TO SEE THAT ANYWHERE OUTSIDE OF EL SALVADOR? DAN: IN CHINA AND ELVIS SALVADOR -- IN CHINA AND OUT SALVADOR -- EL SALVADOR IN PLACES LIKE THAT. YOU WOULD HAVE TO PAY INSURANCE EVERY TIME YOU'VE REFINANCE YOUR HOUSE. THAT IS AN UNAMBIGUOUS GOOD FOR PARTIER SOCIETY BUT IT TAKES GOVERNMENTS TO SLOW ACTORS IN THE SPACE. THERE MIGHT BE A DECADE AWAY BUT THEY NEED ABILITY RIGHTS AND ALL KINDS OF AMAZING THINGS FOR THE GOVERNMENT TO ENGAGE BLOCKCHAIN BUT [INDISCERNIBLE] MATT: WILL THEY USE EITHER? DAN: PROBABLY. KAILEY: FINALLY, MATT AND I WERE SPEAKING WITH GLENN GOODMAN EARLIER AND WE HEARD FROM HIM AT THE TOP OF THE SHOW BUT HE WAS TALKING ABOUT THE CORN KID ON TIKTOK.
BASICALLY THIS KID LOVES CORN AND HE'S POTENTIALLY SAYING THIS GETS EVERYONE THINKING ABOUT HOW WE DON'T THINK ABOUT HOW VALUABLE CORN IS AN PRICES WILL KEEP GOING HIGHER. THERE WILL BE SCARCITY. THIS IDEA OF PERPETUALLY HIGHER INFLATION FOR THINGS I FOOD AND ENERGY IN THE ULTIMATELY THINKS WHEN PEOPLE LOOK AT THEIR SAVINGS AND INFLATION, THEY WILL BE DRIVEN FOR THINGS LIKE GOLD AND BITCOIN. HOW MUCH DOES THE INFLATION HEDGE ARGUMENT STILL FACTOR INTO ACCOUNT FOR YOU? >> IT IS HUGE. I REALLY CAN SEE A WORLD WHERE FUNDS ARE GOING TO 5% [INDISCERNIBLE] AND THAT'LL PROBABLY IMPACT STOCKS AND REAL ESTATE, THEY WOULD HAVE TO KEEP TIGHTENING UNTIL REAL ESTATE GETS FULL. IN THAT ENVIRONMENT, ANYTHING
THAT IS INTEREST-RATE SENSITIVE OR RELATED CAN'T DO WELL BUT GOLD, CORN, BITCOIN, ETHEREUM, THOSE THINGS DON'T HAVE TO BE CONNECTED TO INTEREST RATES. I'M EXPECTING A DECOUPLING THIS YEAR. MATT: THANK YOU FOR JOINING US. WE APPRECIATE YOUR TIME. DAN MOOREHEAD OF AND TARA CAPIT -- PANTERA CAPITAL. KAILEY: WE TALK ABOUT BOTH SIDES OF ATLANTIC WITH THE FOUNDER AND PRESIDENT OF THE CHAMBER OF DIGITAL COMMERCE, PERIANNE BORING. MATT:
WE TALK MORE ABOUT FINANCE, CONVERTING USDC INTO ITS OWN STABLECOIN. MORE ON THAT AHEAD. KAILEY: ACCESS ALL THE LATEST DATA AND NEWS ON CRYPTO, CHECK OUT CRYP <GO> ON THE TERMINAL. THIS IS BLOOMBERG. >> LIZ TRUSS, AS YOU SAY, SHE HAS BUSINESS IN THIS THING AND BACK IN 2018, WHEN SHE MADE THAT REMARK, THAT WAS BRAVE BECAUSE AT THE TIME, SENIOR POLITICIANS AND BANKERS WERE GENERALLY SAYING CRYPTO WAS A LOAD OF RUBBISH, THAT IT WAS A CRIMINALS PARADISE, AND EVERYBODY SHOULD STAY AWAY FROM IT.
SHE WAS BRAVE IN BEING CROW -- PRO CRYPTO AND THAT MAKES ME THINK WE HAVE A PRIME MINISTER WHO WILL CONTINUE TO BE PRO. MATT: GLENN GOODMAN THERE ACCESSING OPTIMISM FOR THE U.K. CRYPTO STRATEGY UNDER THE NEW PRIME MINISTER, LIZ TRUSS. HE WAS REFERENCING A 2018 TWEET IN WHICH TRUSTS SAID DIGITAL ASSETS SHOULD BE WELCOMED IN A WAY THAT DOES NOT CONSTRAIN THEIR POTENTIAL. VERY LIBERTARIAN. KAILEY:
JOINING US IS PERIANNE BORING, FOUNDER AND CEO OF THE CHAMBER OF DIGITAL COMMERCE REPRESENTING THE DIGITAL ASSET AND BLOCKCHAIN INDUSTRY. AS WE LOOK ACROSS THE ATLANTIC TOWARD THE U.K., HOP OPTIMISTIC ARE YOU ABOUT THIS TRUST AND WHAT SHE MAY ULTIMATELY BRING FOR THE CRIB? THAT'S CRYPTO SPACE? -- CRYPTO SPACE? PERIANNE: SHE HAS NOT SHARED HER PERSPECTIVE ON CRYPTO. SO THERE IS UNCERTAINTY. WE DO HAVE ONE TWEET FROM 2018 WHICH SHE THREW UP ON THE SCREEN WHERE SHE SAID WE SHOULD WELCOME CRYPTOCURRENCIES IN A WAY THAT DOES NOT CONSTRAIN POTENTIAL. THAT IS DEFINITELY A POSITIVE STATEMENT.
IT IS TOO EARLY TO KNOW WHAT DIRECTION SHE WILL TAKE. THERE ARE REGULATORY THINGS THAT ARE OUTSTANDING. A LOT OF WHAT WE ARE DOING IS AROUND EDUCATING OUR PUBLIC POLICY MAKERS. SO MANY OF THE CHALLENGES WE HAVE REALLY STEM FROM THE LACK OF UNDERSTANDING OF HOW THE TECHNOLOGY WORKS AND HOW IN MANY CASES IT DOES NOT STAY INTO THE TRADITIONAL REGULATORY BOXES THAT WERE BUILT FOR THE TRADITIONAL FINANCIAL SYSTEM LIKE BANKS AND FINANCIAL SERVICES COMPANIES. WE THINK THIS IS AN IMPORTANT
TIME IN THE U.K. FOR THE INDUSTRY TO EDUCATE THE PRIME MINISTER'S OFFICE ABOUT THE TECHNOLOGY AND WE ENCOURAGE THEM TO DO LIKE WE ARE DOING IN WASHINGTON, D.C.. KAILEY: AS WE HAVE BEEN SPEAKING, WE HAVE SEEN A ROLLING OVER IN SOME DIGITAL ASSETS AREA BITCOIN IS DOWN 2.5%.
THE THEORY HIM, WHICH HAS BEEN OUTPERFORMING -- ETHER RATHER, ONLY UP ABOUT 1%, SURGING BY 5% EARLIER. AS WE GET CLOSER TO THE MERGE, WHICH WILL BRING THE THEORY OF NETWORK FROM PROOF OF WORK TO PROOF OF STAKE, MAYBE SOLVES SOME OF THE ENVIRONMENTAL EQUATION THAT REGULATORS SOMETIMES PAY ATTENTION TO. WE KNOW THERE IS A LOT ELSE GOING ON THAT REGULATORS HAVE TAKEN NOTICE OF, INCLUDING CERTAIN STABLECOINS. WHEN WE THINK ABOUT THE REGULATION ONGOING AND THOSE CONVERSATIONS, AND I KNOW YOU ARE INVOLVED IN SOME OF THEM, WHAT IS THE SHAPE LOOKING LIKE FROM THE CONVERSATIONS YOU HAVE HAD? PERIANNE: FIRST I WOULD CHALLENGE THE PREMISE THAT PROOF OF WORK AS AN ENVIRONMENTAL ISSUE.
I DO NOT AGREE WITH THAT STATEMENT. WE BELIEVE THE DECLINE HAS THE POTENTIAL TO TRANSITION SOCIETY FROM RELIANCE ON GREENHOUSE GASES TO MORE RELIABLE ENERGY SOURCES AND WE SEE THAT TRANSITION TAKING PLACE THROUGHOUT THE UNITED STATES ALREADY. THE REASON WHY ETHEREUM IS MERGING AWAY FROM PROOF OF WORK TO PROOF OF STAKE HAS A LOT MORE TO DO WITH HOW SMART CONTRACTS PLATFORMS OPERATE. GIVEN A NUMBER OF THE POLICY
DISCUSSIONS IN WASHINGTON, D.C. AND CAPITOL HILL ENERGY IS ONE PIECE OF THAT BUT YOU MENTIONED STABLECOIN. TO GIVE YOU ANY UPDATE ON WHAT IS HAPPENING, THE HEALTH FINANCIAL SERVICES COMMITTEE IS CURRENTLY WORKING ON LEGISLATION TO BRING STABLECOINS UNDER FEDERAL REGULATORY OVERSIGHT WHERE EITHER ONLY BANKS COULD ISSUE STABLECOIN OR NONBANKS BUT UNDER THE FEDERAL RESERVE AUTHORITY. THAT LEGISLATION HAS NOT BEEN MADE AVAILABLE. WE HAVE BEEN IN CONVERSATIONS WITH THE COMMITTEE ON THIS BILL. THERE ARE PARTS THAT ARE
INCREDIBLY PROMISING BECAUSE HAVING A REGULATORY PATH FORWARD COULD SPUR ADOPTION INTO THE INDUSTRY. THIS REALLY NEEDS TO BE DONE IN A WAY THAT IS NOT GOING TO HINDER INNOVATION AND A ONE-SIZE-FITS-ALL APPROACH REALLY IS NOT AN APPROPRIATE PATH FOR SUCH A DYNAMIC SPACE. SO THAT IS A HUGE PRIORITY FOR THE COMMITTEE AND WE MAY SEE A MARKUP FOR THAT. MATT: I WONDER HOW IMPORTANT IT IS TO THE DIGITAL CHAMBER OF COMMERCE TO HAVE A STANDARD HERE. THE MOVE WE HAVE SEEN BY FINANCE NOW TO AUTOMATICALLY SWAP USDC PACK DOLLAR AND TRUE USDC, THE LEADING STABLECOINS, FOR ITS OWN STABLECOIN MAKES ME THINK EVENTUALLY WE WILL HAVE -- EACH EXCHANGE WILL HAVE ITS OWN STABLECOIN, EACH PLATFORM WILL REQUIRE ITS OWN STABLE FORM -- THEY WILL -- STABLECOIN, AND IT IS TOO MUCH. DON'T YOU NEED FOR INDUSTRIES
ESTATE TO HAVE ONE STANDARD ACROSS THE BOARD? PERIANNE: THAT WOULD BE A MONOPOLY. GENERALLY, WE DO NOT BELIEVE IN ONE-SIZE-FITS-ALL APPROACH IS APPROPRIATE FOR ANY INNOVATION ECONOMY. AS A FREE-MARKET THINKER, I THINK IT IS IMPORTANT TO HAVE OPTIONS. THERE WILL BE ENVIRONMENTS WHERE CERTAIN TYPES OF STABLECOINS WILL BE MORE APPROPRIATE THAN OTHERS. YOU MENTIONED ALL OF THE EXCHANGES POTENTIALLY HAVING THEIR OWN STABLECOINS, MANY OF THEM ALREADY DO. A LOT OF THE BANKS ARE ALSO INNOVATING IN THE SPACE. I THINK IT IS POSSIBLE BANKS
WILL HAVE THEIR OWN STABLECOIN BUT CALL THEM SOMETHING DIFFERENT, A TOKEN EYES VERSION OF DIGITAL CASH OR SOMETHING ALONG THE LIKES AND MAYBE THEY'LL TRADE WITH EACH OTHER AND THEY MAY BE INTERCHANGEABLE WITH OTHER ASSETS LIKE BITCOIN AND ETHER, BUT I THINK IT IS IMPORTANT WE HAVE DIVERSITY SO THESE ASSETS CAN SUPPORT DIFFERENT APPLICATIONS AND NEW CASES, ESPECIALLY IN SUCH AN EARLY ECOSYSTEM. MATT: THERE ARE ALREADY 1000 DIFFERENT CONVERTERS FOR ONE CHARGER, THE U.S. DOLLAR, RIGHT? WHY DON'T WE JUST HAVE THE CENTRAL BANK ISSUE A STABLECOIN SO WE CAN -- AND WHEN THEY DO, BECAUSE THEY WELL, GET RID OF ALL OF THESE OTHERS? PERIANNE: THAT DECISION HAS NOT BEEN MADE YET. MANY MEMBERS OF CONGRESS HAVE SAID IT IS AN CONGRESSES AUTHORITY TO GIVE THE FED THE JURISDICTION TO ISSUE A CENTRAL BANK DIGITAL CURRENCY WHICH THEY DO NOT HAVE AT THIS TIME.
THERE ARE LEGAL PATHWAYS THAT HAVE TO BE ADDRESSED FOR WE CAN EVEN DISCUSS A CBD FEE BEING ISSUED FROM THE GOVERNMENT. BUT AGAIN HAVING A ONE-SIZE-FITS-ALL APPROACH I THINK IS NOT HELPFUL IN INNOVATION SPACE. THERE ARE A LOT OF NEXT AGAINST HAVING A U.S. CBDC. LOOKING AT WHAT IS HAPPENING IN CHINA WITH THE DIGITAL YUAN, THIS IS A SURVEILLANCE SYSTEM, LIKE SOMETHING WE HAVE SEEN BEFORE. I THINK WE NEED TO PROCEED WITH CAUTION AND MAKE SURE OUR AMERICAN PRINCIPLES ARE BASED -- BAKED INTO A SYSTEM THAT PROTECTS OUR PRIVACY AND PROTECT OUR SECURITY AND WHAT THE PRIVATE SECTOR HAS BUILT IN THE STABLE -- IN THE STABLECOIN SPACES LIGHT YEARS AHEAD OF WHAT ANY GOVERNMENT HAS PUT TODAY. KAILEY:
THANK YOU FOR JOINING US, PERIANNE BORING. BE SURE TO CHECK OUT OUR BLOOMBERG CRYPTO PODCAST WHICH DIVES DEEPER THAN THE DAILY MARKET BUZZ TO EXPLORE HOW THE ASSET CLASS IS CHANGING THE WAY WE LIVE. LOOK FOR THE EVERY WEEK FOR THE BLOOMBERG PROFESSIONAL APP, IHEART RADIO, OR WHEREVER YOU GET YOUR PODCAST. THIS IS BLOOMBERG. ♪ MATT: THIS IS BLOOMBERG CRYPTO. I MATT MILLER WITH KAILEY LEINZ.
KAILEY: NOW TO CRYPTO STORIES THAT CAUGHT OUR ATTENTION. EL SALVADOR'S PRESIDENT ANNOUNCED BITCOIN WOULD REVOLUTIONIZE THE COUNTRY BECOMING THE FIRST NATION TO ADOPT THE CRYPTOCURRENCY IS LEGAL TENDER. AT THE SAME TIME, IT DIGITAL TOKEN NOTCHED NEW HIGHS. THE GOVERNMENT IS SITTING ON LOSSES AFTER PURCHASING THE TOKEN IN THE RUN-UP UP TO ITS ANNOUNCEMENT AND CONTINUING TO STOCKPILES. MATT: FTX CCO SAYS HIS EFFORTS TO BAILOUT COMPANIES DURING THE TRIP TO MARKET DOWNTURN HAS HAD MIXED RESULTS.
THE 30-YEAR-OLD BILLIONAIRE ENGINEER DEALS WITH ABOUT TRILLION OF BACKSTOP STRUGGLING COMPANIES EVER CRYPTOCURRENCY PRICES DECLINED SHARPLY IN THE SPRING ON SUMMER. YOU HIGHLIGHTED JUNE'S 485 MILLION DOLLAR LOAN TO CRYPTO LENDER VOYAGER AS ONE WHICH DID NOT MEET HIS EXPECTATION. KAILEY: FINALLY, A STORY WE MENTIONED A FEW TIMES, FINANCE WILL START CONVERTING ANY EXISTING USER BALANCES AND NEW TO VIOLENCE ASH -- THE COMPANY SAYS PACKS DOLLAR ENTRY UST WILL BE CONVERTED. THE TRANSITION IS SCHEDULED TO BEGIN SEPTEMBER 29. I GUESS ALL OF IT IN THEORY IS DOLLAR FOR DOLLAR YET IT IS KIND OF A BIG MOVE FROM BUYUNANCE TO DO THAT. MATT:
IT IS ONE OF THE MOST FASCINATING STORIES. IT'S LIKE HAVING 1000 ADAPTERS FOR THE SAME PLUG BUT EACH COMPANY WANTS TO HAVE ITS OWN ADAPTER AND I THINK IT IS GOING TO END OF VERY INTERESTING. KAILEY: SOMETHING WE WILL CONTINUE TO FOLLOW SO JOIN US NEXT WEEK
2022-09-08 10:31
Show Video
Other news