FTX Hearing, App Store Changes | Bloomberg Technology 12/13/2022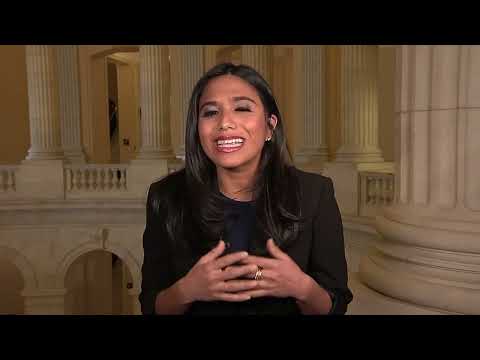 Show Video
>> I AM CAROLINE HYDE AT BLOOMBERG'S HEADQUARTERS IN NEW YORK. >> I AM ED LUDLOW IN SAN FRANCISCO. WELCOME TO THIS IS BLOOMBERG TECHNOLOGY. AND FTX THE CEO JOHN RALPH WHAT HE HAD TO SAY ABOUT THIS. WE GIVE YOU A TESTIMONY OF WHAT IS TO COME AHEAD. ED:
THE FALLOUT IS CREATING OTHER ISSUES IN EXCHANGES. ESPECIALLY BINANCE. IT'S TIME NOW FOR SOME OF OUR TOP CALLS. A LOOK AT BIG MOVERS ON THE
BACK OF ANALYST RECOMMENDATIONS. AND CAROLINE: YOU HAVE TO BE FOCUSED ON THE CPI PRINT COMING IN COOLER THAN EXPECTED. WE ARE UP MORE THAN 3% ON THE NASDAQ.
PEOPLE COULD PUT FORWARD WHAT THE FED WILL DO WITH THIS DATA. THE S&P 500 IS UP .7%. WE SEE THE YIELD PULLED BACK DOWN 16 BASIS POINTS AS WE SEE A LOWER TERMINAL RATE WITH INTEREST RATES IN THE U.S. HITTING OFF OF 5%. LET'S LOOK AT WHAT HAPPENS IN TERMS OF THE U.S. DOLLAR. THAT IS TRENDING LOWER. AND IT COIN HAVING A PUSH HIGHER.
THERE IS A LOT OF MOVEMENT BETWEEN TECH STOCKS GOING HIGHER AND BITCOIN. THE CORRELATION IS CLEAR TO SEE THEY ARE UP ALMOST 4% ON BITCOIN FOR BIDET. ED: THAT BEING A DRIVER OF THE TECHNOLOGY STOCKS. AND THE MARKET ITSELF. MODERNA UP 20%. AMID STAGE -- A MID-STAGE CLINICAL STUDY SHOWED THAT THERE WAS AN EFFECTIVE FIGHT AGAINST THE CANCER MELANOMA. AN APPLE UP .7%.
A BLOOMBERG SCOOP THAT IT IS CONSIDERING DOWNLOADS ON THE IPHONE AND IPAD OUTSIDE OF THE APP STORE. ONE STOCK THAT REACTED WAS SPOTIFY ONE OF THE NAMES INVOLVED IN THIS ARGUMENT AROUND COMMISSION FEES ON THE APP STORE. THE WORST PERFORMING STOCK ON THE S&P 500 IS TESLA DOWN 4%. WE WENT FROM A 4.3 PERCENT GAIN
IN THE OPEN TO A 4% DECLINE. WE SEE A LOT OF CONCERNS ABOUT ELON MUSK FOR A MULTITUDE OF REASONS. AND CRYPTO STOCKS AS WELL WE SEE A NUMBER OF CRYPTO STOCKS FALL. DOWN 12% AT SILVER GATE. BROADLY THERE IS CONCERN AS WE
HEAR MORE AND MORE ABOUT WHAT HAPPENED WITH FTX AND SAM BANKMAN-FRIED. CONTAGION IS FRONT AND CENTER. LET'S GET BACK TO THE HUGE STORY OF FTX COLLAPSE SENDING SHOCKWAVES ACROSS THE MARKET. THE HOUSE FINANCIAL SERVICES COMMITTEE WAS OUT TO GET ANSWERS FROM SENIOR EXECUTIVES A TASK THAT HAS BEEN MADE MORE COMPLICATED BY THE FACT HE WAS ARRESTED.
SAM BANKMAN-FRIED HIMSELF ON MONDAY IN THE BAHAMAS. CHRIS IS HERE WITH US. WALK US THROUGH WHAT HAPPENED FROM A LEGAL PERSPECTIVE WITH SAM BANKMAN-FRIED. >> AS WE CAN SEE THAT THINGS ARE BREAKING RIGHT NOW THAT HE WAS GOING TO BE HELD IN THE BAHAMAS IN JAIL UNTIL FEBRUARY 8. THAT PUSHES SOME THINGS DOWN THE ROAD FOR THE IMMEDIATE FUTURE.
HE WILL APPARENTLY PLAY THAT TRADITION WHICH WILL TAKE A WILD. AND IT -- A WHILE. AND IT COULD TAKE MONTHS OR YEARS. IF NOT, IT IS A REAL QUESTION AS TO HOW THAT WILL PROCEED BEFORE HE EVEN GETS HERE TO FACE THE CHARGES THAT THEY ARE FACING HIM WITH WHICH ARE PRETTY SUBSTANTIAL. ED: YOU ARE COVERING FINANCIAL CRIME IN THE COURTROOM AND PREPARING TO BE IN THE COURTROOM IS NEVER STRAIGHTFORWARD. THE BURDEN WILL HAVE TO FALL TO
THE PROSECUTION WHAT IS IT THEY WILL HAVE TO DEMONSTRATE AND PROVE WHEN IT COMES TO THE ACTIONS THEM BANK WHEN TOOK OR DID NOT TAKE? >> THEY WILL HAVE TO SHOW THAT HE HE IS CHARGED WITH WIRE FRAUD AND SECURITY FRAUD AND COMMODITIES FRAUD. THEY WILL HAVE TO SHOW THAT HE USED -- THAT HE LIED TO INVESTORS OR CUSTOMERS BY MISREPRESENTING THE STATE OF THE COMPANIES FINANCES. AND MANY MATERIAL FACTS ABOUT THE COMPANIES FINANCES. WHEN WE SAY MATERIAL WE MEAN THINGS THAT WOULD MATTER TO A REASONABLE INVESTOR WHEN THEY INVEST. THAT WOULD MATTER TO THEM AND THEIR DECISION TO INVEST OR GIVE THEM MONEY. THAT WOULD BE THE BURDEN THAT THEY WOULD HAVE TO SHOW ON EACH OF THOSE TO THE JURY. ED:
THANK YOU CHRIS. MEANWHILE FTX NEW CHIEF EXECUTIVE THE MANHANDLING THE RESTRUCTURING JOHN RAY DID TAKE A STAND ON CAPITOL HILL WHERE HE CALLED THE FORMER FTX TEAM, " GROSSLY INEXPERIENCED AND UNSOPHISTICATED. " LET'S TAKE A LISTEN. >> NOT SOPHISTICATED AT ALL. SOPHISTICATED IN A WAY THAT THEY WERE ABLE TO HIDE FROM PEOPLE.
FRANKLY, RIGHT IN FRONT OF THEIR EYES. BUT THIS IS NOT SOPHISTICATED WHATSOEVER. THIS IS PLAIN OLD INVESTMENT -- EMBEZZLING.
AND SONALI BASAK IS ON THE GROUND IN WASHINGTON WHAT DID WE LEARN? >> THIS IS LIKE A BANKRUPTCY HE DOES NOT TRUST A LOT OF A PAPER TRAIL HE SEES. ON THE LAWMAKERS SIDE YOU HAVE CONGRESSMAN PRINT CHILL WHO SAYS THE LOSSES COULD GO AGAINST BERNIE MADE OFF. ONE OF THE BIGGEST FRAUD ISSUES IN THE HISTORY OF THE U.S..
AND THEY ARE LOOKING INTO THAT RULES AND REGULATION OF WHAT IS HAPPENING IN THE U.S. AND DIGITAL ASSETS. AT THE END OF THE DAY YOU HAD HIM SAYING THIS COULD HAVE HAPPENED ANYWHERE. YOU HAVE CHARGES CIVIL AND CRIMINAL OF FRAUD AND ALSO THE SEC SAYING THE COMBING BILLING OF FUNDS WERE HAPPENING AS HE WAS MISLEADING -- WERE CULMINATING AS HE WAS MISLEADING INVESTORS. CAROLINE: IS THERE AN EXPLANATION FOR THOSE WHO HAVE BEEN EMOTIONALLY AND FINANCIALLY INVOLVED IN THIS AS TO WHERE THE BUCK WILL FLOW FOR U.S. OR INTERNATIONAL USERS? >> JOHN RAY DID SAY IT IS IMPOSSIBLE TO RECOUP EVERYTHING BUT YOU ALSO HAD HIM SAY IN THE U.S. IT MAY BE EASIER THAN OTHER PLACES GIVEN HOW FIRM WE ARE STRUCTURED.
BUT WHEN YOU LOOK AT THE SEC CAN WAIT, -- COMPLAINT, THEY LOOK AT HOW THE FUNDS WERE USED AND WHERE THEY WERE USED REAL ESTATE AND POLITICAL CONTRIBUTIONS. WE HAD FTX CAPITAL EXECUTIVES SAYING THAT THE POLITICAL CONTRIBUTIONS ARE ASSETS. AND THEY WILL HAVE TO TRACK ALL THE ASSETS DOWN AT THE END OF THE DAY. WILL THEY GET THE FULL DOLLAR FOR THEM AT THE END? WILL THEY BE ABLE TO FIND ALL THE ASSET? CAROLINE: I WANT TO GO TO YOUR EXPERTISE IN THE CONTAGION EFFECT. YOU BEEN LOOKING AT THEM OF THE OTHER CRYPTO RELATED NAMES AND THERE'S BEEN A LOT OF REPORTING AND FOCUS ON BINANCE ON TWITTER AND OTHER AREAS OF THE MEDIA. DO YOU THINK THAT IS SOMETHING WASHINGTON IS PAYING ATTENTION TO? >> I THINK THEY ARE TIED UP WITH FTX AT THE MOMENT.
IF I ASK ANYTHING ABOUT BINANCE OR STABLECOIN INDUSTRIES, THE FOCUS HERE IS ON FTX RIGHT NOW BECAUSE PEOPLE HAVE LOST SO MUCH MONEY AND THERE IS A LOT OF ANGER. TO THE POINT YOU'RE MAKING, BINANCE IS A LARGELY INTERNATIONAL EXCHANGE. THE ISSUER -- YOU WERE TALKING ABOUT -- ISSUE YOU WERE TALKING ABOUT EARLIER IN THE SHOW THIS IS A SMALL PERCENTAGE OF THE ASSETS BUT IT GOES TO SHOW THE CUSTOMER YEARS AROUND HOLDING MONEY ESPECIALLY AS THE INDUSTRY GETS MORE CONCENTRATED. PLUS THE ISSUE WITH STABLECOIN WITHDRAWS KEEPING AN EYE ON THAT IS THE INDUSTRY INVEST IS IN THOSE PRESSURES. ED:
WHEN YOU HAVE A CONGRESSIONAL COMMITTEE HEARING YOU HAVE A TESTIMONY FROM THE WITNESSES BUT YOU ALSO GET A BROAD RANGE OF OPINION FROM THE COMMITTEE MEMBERS THAT POSE QUESTIONS. DID WE GET A SENSE OF WHAT THE COMMITTEE NUMBERS WANT TO HAPPEN NEXT OR WHAT HAPPENS NEXT BASED ON WHAT IS DISCUSSED IN THAT ROOM? >> NO SHOCKER HERE BUT WHEN THERE IS FRUSTRATION IN THE COMMITTEE OFTEN IT IS BACKWARD LOOKING. THERE WERE QUESTIONS OF HOW DID THIS HAPPEN BUT THERE WAS ALSO FRUSTRATION THAT HE WAS ARRESTED YESTERDAY BEFORE HE WAS ABLE TO TESTIFY HERE TODAY UNDER OF TO GIVE AMERICANS -- UNDER OATH TO GIVE AMERICANS MORE CLARITY. IF YOU WANT THE CLARITY GO TO THE INDICTMENT OF THE CFTC COMPLAINT.
THERE WAS A LOT OF FRUSTRATION HERE TO NOT HEAR HIM UNDER OATH. AND HE SAID HE DID NOT HAVE ALL THE DETAILS BECAUSE HE DID NOT HAVE ALL THE DATA. CAROLINE: THAT IS A FANTASTIC DAY OF REPORTING IN WASHINGTON. THANK YOU FOR JOINING US. AND LET'S TALK ABOUT THE UPDATE OF SAM BANKMAN-FRIED BEING DENIED ALE BY THE JUDGE IN BAHAMAS IN ORDER TO RETURN TO JAIL. THE JUDGE HAS ALSO SAID THAT EXTRADITION HEARING FOR BANKMAN-FRIED WILL BE SET FOR FEBRUARY 8.
AND HE SAID HE WILL FIGHT TO SEND HIM BACK TO FACE CHARGES. AND AS WE HEAD TOWARD 2023 WHAT IS THE FUTURE OF THE INDUSTRY LOOK LIKE. WE WILL GET YOU IN LIGHT WITH THE CEO OF PALO ALTO NETWORKS. NIKESH ARORA. THAT IS UP NEXT. THIS IS BLOOMBERG. ♪ CAROLINE: WE HAVE TO TALK CYBER RIGHT NOW BECAUSE IT'S BEEN INCREASINGLY IN FOCUS FOR COMPANIES. THIS YEAR WE WILL TALK ABOUT PALO ALTO NETWORK JOINING US FROM THE GLOBAL SECURITY CONFERENCE TO DISCUSS SIEBEL SECURITY -- CYBERSECURITY.
AND THE GLOBAL NATURE OF CYBERCRIME WHAT ABOUT CYBER SPENDING? WE WANT TO UNDERSTAND WHEN YOU THINK ABOUT INNOVATION IN THIS SPACE, ARE THESE PEOPLE WILLING TO SPEND AS MUCH AS THEY USE TO? >> THANK YOU FOR HAVING ME HERE. AS WE KICK OFF OUR IGNITE IN LAS VEGAS. THERE'S A LOT OF CONVERSATION AROUND THE MACROENVIRONMENT AND WHAT IS GOING ON. THE TRADITIONAL BUDGET SAYS WE SEE SOME DEGREE OF CAUTION FROM THE CUSTOMERS OUT THERE BUT I DO NOT THINK THE DEMAND IS GOING AWAY. THERE'S A LOT OF HISTORICAL DEBT THAT NEEDS TO BE PAID. THE INFRASTRUCTURE OVER THE PAST 30 YEARS NEEDS TO BE RACE BECAUSE PEOPLE RELY ON TECHNOLOGY AREAS AND A LOT OF CUSTOMERS UPGRADE CAPABILITIES TO GET MORE UP TO SPEED WITH THE NEED FOR THE MARKET.
AND THEY ARE ATTACKING IT WITH FULL GUSTO. CAROLINE: WHAT OF THE SPACE AND COMPETITION PEOPLE AND CUSTOMERS WHO DO THEY TURN TO IN THIS MOMENT? IS IT MARKETSHARE THAT HAS BEEN GROWING FOR YOU AND HOW HAVE YOU BEEN WINNING THAT IS OH? -- IF SO? >> WE LEAD IN 13 CATEGORIES OF CYBERSECURITY AND IT IS A FEATURE THAT HAS NOT BEEN DONE BEFORE BY ANY CYBERSECURITY COMPANY. THE SILVER LINING IN THIS MACROECONOMIC ENVIRONMENT IS CUSTOMERS LOOKING TO INCREASE THEIR SHOULD PURITY -- SECURITY OUTCOME. THAT MAKES US A PERFECT PARTNER FOR THEM BECAUSE WE HAVE SPENT TIME TRYING TO PUT OUR PLATFORM TOGETHER. IT IS HELPING US BECAUSE PEOPLE ARE COMING TO US IN THIS CONSOLIDATION DRIVEN MARKET. ED: IT'S BEEN A BUSY WEEK FOR
CAROLINE AND I AND IT IS JUST TWO DAYS IN. WE CALLED MONDAY MERGER MONDAY. YOUR AT THE CONFERENCE 2500 OF YOUR PEERS AND INDUSTRY COLLEAGUE HISTORICALLY ARE LOOKING AT YOUR M&A TRACK RECORD. >> WE HAVE BOUGHT 17 COMPANY SINCE I BEEN HERE FOR FOUR FIVE YEARS. WE CERTAINLY HAVE AN APPETITE
FOR THAT -- M&A AS WELL. BUT WE WORKED ON EXPANDING OUR PERP FOR LEO. WE'VE DONE -- PORTFOLIO. WE MAKE SURE WE RUN OUR BUSINESS. AND NOTING THE STATISTICS WE HAVE 14,000 EMPLOYEES 80% OF THEM ARE NEW OVER THE PAST FOUR YEARS. WE NEED TO MAKE SURE THIS TRANSITION THROUGH M&A AND OTHER AVENUES HAS BEEN BALANCED WITH INCREASING OUR OWN CAPABILITIES.
WE HAVE A SECURITY TECHNICAL DEBT WE'VE HAD TO PAY TO BUILD THIS INTO A LARGE PLATFORM FOR THE FUTURE. ED: I DID NOT HEAR AND KNOW IN THE M&A QUESTION. I DID NOT HEAR YES EITHER. CAROLINE MADE A GOOD POINT EARLIER WHEN WE WERE TALKING BEFORE THE SHOW. WHEN IT COMES TO CYBER TO -- CYBERSECURITY.
CYBERCRIME IS NOT AUTOMATED. WHAT ARE THE DRIVERS BEHIND CORPORATE TO THINK -- WHO THINK I NEED TO INVEST IN THIS AREA? WHAT ARE THE KEY THINGS THAT HAPPEN THIS YEAR THAT PUSH THEM TO INVEST IN THIS? >> IN THE LAST YEAR WE HAD 2500 RANSOMWARE VICTIMS. 2500 COMPANIES HAVE TO DEAL WITH AN ENVIRONMENT WHERE TECHNOLOGY DID NOT HELP THEM. THEY WERE BREACHED AND THEIR
SYSTEM HAD TO BE SHUT DOWN. THEY HAD TO EITHER NEGOTIATE THEMSELVES OUT OF A SITUATION OR PAY RANSOM TO GET THEMSELVES BACK IN BUSINESS. WHEN YOU SIT DOWN WITH YOUR I.T. TEAM AND SECURITY TEAM YOU WILL SAY THIS SHOULD NEVER HAPPEN AGAIN. SO THE MARKET SAID THE 2500 NEW CUSTOMERS WERE NOT RECEIVING THE ATTENTION OF CYBERSECURITY.
THE WHOLE WORKING FROM HOME AFTER THE PANDEMIC HAS PUT A TREMENDOUS FOCUS ON MAKING SURE THAT TECHNOLOGY INFRASTRUCTURES WORK 100% OF THE TIME. THAT REQUIRES IT TO BE SAFE. AND CYBERSECURITY BECOMES THE BIGGEST RISK IF SOMETHING HAPPENS TO THE INFRASTRUCTURE.
CAROLINE: 96% RECORDED OF CYBERSECURITY INTEREST IN 2022. YOU TALK ABOUT CYBER SKILLS SHORTAGE. MOST RESPONDERS ARE SAYING THEY ARE HAVING TO TURN TO AUTOMATED WAYS OF TACKLING CYBERSECURITY BECAUSE OF TALENT SHORTAGE.
HOW DO YOU TACKLE THAT IN THIS MARKET? >> I DO NOT THINK WE HAVE A SHORTAGE. I THINK WE HAVE A PERPETRATION OF TOO MANY VENDORS AND TOO MUCH INTEGRATION DONE BY OUR CUSTOMERS WHO IN SOME CASES DO NOT HAVE ALL THE SKILLS NEEDED BECAUSE THEY ARE RUNNING 2000, 5000, OR 10,000 EMPLOYEES AND THEY ARE NOT PROTECTING THEIR INFRASTRUCTURE. THAT JOB SHOULD BE OUR JOB. THAT IS WHAT WE HAVE BEEN WORKING ON THE PAST FOUR FIVE YEARS.
WE SAID -- FOUR POINT FIVE YEARS. WE SAY THIS IS A DATA PROBLEM. I PLAYED WITH CHAT GPT OVER THE WEEKEND AND IT GIVES YOU AN IDEA OF WHAT IS COMING UP IN TECHNOLOGY. I THINK THIS IS A DATA PROBLEM AND AND AI PROBLEM.
WE NEED NOT CYBERSECURITY INDIVIDUALS BUT THIS IS AN AUTOMATION PROBLEM. THIS CAN BE SOLVED, BUT OUR CUSTOMERS HAVE TO'S DEPTH UP AND EMBRACE AUTOMATION IN AI BECAUSE IF NOT WE WILL HAVE MORE TECH PROBLEMS THAN WE DID LAST YEAR. ED: PALO ALTO NETWORKS CEO IT IS GOOD TO CATCH UP WITH YOU. COMING UP, APPLE'S SOLUTION TO ITS APP STORE PROBLEM.
THIS IS BLOOMBERG. ♪ >> LIST TALK ABOUT TWITTERS TRUST ACCOUNTS. IT WAS CREATED IN 2018 TO HELP TACKLE HARASSMENT PROBLEMS ON THE PLATFORM. A LETTER WAS SENT TO THE TEAM SAYING AS TWITTER MOVES INTO A NEW PHASE, WE REEVALUATE HOW THERE ARE EXTERNAL INSIGHTS INTO OUR PRODUCT AND HOW IT WORKS.
MANY HAVE CONCERNS ABOUT THE COMPANY'S ABILITY TO POLICE THE PLATFORM. ED: AN APPLE IS MAKING CHANGES OF ITS OWN TO ALLOW ALTERNATIVE APP STORES ON IPADS AS PART OF THE SWEEPING OVERHAUL WITH NEW REQUIREMENTS COMING IN 2024. MARK JOINS US NOW. WHAT HAVE YOU LEARNED IN YOUR REPORTING AND THE CHANGES THAT APPLE IS WORKING ON INTERNALLY? >> APPLE HAS A MAJOR PROBLEM IN ITS -- PRODUCT IN THE WORKS TO REVAMP THE UNDERPINNINGS OF IOS OPERATING SYSTEMS TO MEET BRODD REQUIREMENTS COMING INTO PLACE IN 2024 FROM THE EUROPEAN UNION. AS PART OF THESE REQUIREMENTS, THEY WILL MAKE THE IPHONE MORE LIKE ANDROID A LITTLE BIT. SOME PEOPLE WILL NOT LIKE TO
HEAR THAT COMPARISON, BUT THAT IS THE REALITY. YOU WILL SEE SIDELOADING WHICH IS INSTALLING APPS FROM THIRD-PARTY APP STORES AND WEBSITES AND OTHER SOURCES ON THE INTERNET. YOU WILL SEE THEM SLIGHTLY OPEN UP THE NFC PROCESS ON THE PHONE. WHICH IS THE CHIP THAT ALLOWS YOU TO DO MOBILE PAY WITH APPLE PAY. THE PAYMENTS FOR THE FIRST TIME MAY BE ABLE TO COME FROM THIRD-PARTY APPS. HE'LL ALSO SEE A CHANGE TO THE
BROWSING ENGINE. THERE ARE THIRD-PARTY BROWSING AVAILABLE WHETHER IT IS FIREFOX OR CHROME. BUT PEOPLE DO NOT KNOW THAT THOSE APPLICATIONS STILL USE THE UNDERLYING ENGINE OF APPLE SAFARI WEB BROWSER. THERE IS WORK BEING DONE TO OPEN THAT UP.
THEY HAVE COMPLAINED FOR MONTHS OF NOT BEING ABLE TO HAVE THE SAME IPHONE BASED PAIRING INFLATION SO APPLE WILL TRY TO BRIDGE THE GAP AS WELL. CAROLINE: YOU BRING UP A COMPETITOR THAT APPLE BUILT SOMETHING SIMILAR TO. WITH 30 SECONDS LEFT WILL THIS ULTIMATELY SATISFY IT IS LIKE ANDROID BUT GOOGLE THINKS IT IS TOO POWERFUL? >> AS LONG AS APPLE HITS THE REQUIREMENTS THAT THE EUROPEAN UNION HAS OUTLINED FOR 2024, I AM NOT SURE WHAT ELSE PEOPLE OR THE GOVERNMENT CAN COMPLAIN ABOUT. THE DOWNSIDE FOR APPLE IF THEY DO NOT COMPLY 10% OR 20% OF ANNUAL GLOBAL REVENUE FUNDS FOR APPLE THAT IS $80 BILLION. CAROLINE: THANK YOU SO MUCH. IT IS GREAT TO HAVE YOUR SCOOP ON THE MARKET. AND WE HAVE A SCOOP COMING IN
FROM ED LUDLOW ON SPACEX WITH THE MOST VALUABLE COMPANY IN THE U.S.. WE WILL SHOW YOU THE NUMBERS COMING UP. THIS IS BLOOMBERG. ♪ >> WELCOME BACK TO BLOOMBERG TECHNOLOGY I AM CAROLINE HYDE IN NEW YORK WITH ED LUDLOW IN SAN FRANCISCO. TELL US ABOUT THE SPACEX
FUNDRAISER. ED: LOU BLAIR -- WE HAVE LEARNED THAT ELON MUSK WANTS TO SHARE SPACE X SHARES THAT WOULD RAISE THE COMPANY VALUATION TO $140 BILLION THIS MAKES SPACE X THE MOST VALUED CREDIT COMPANY IN THE U.S.. IT HAS OF $127 -- $127 BILLION DOMINATION. IT HAS COMMERCIAL SPACE LAUNCH AND STARLING WHICH IS SATELLITE-BASED INTERNET. AND MUSK SAID THAT THIS COULD
BE SPUN OFF IN A LISTING. I AM INTERESTED IN YOUR TAKE ON THIS STORY. WE DO NOT KNOW FOR CERTAIN IF THEY WILL DO THIS AS WELL. BUT FOR EVERY SELLER THERE IS A BUYER, BUT WHAT GETS ME IS THAT THIS IS CLEARLY AN APPETITE FOR INVESTORS TO GET INVOLVED IN SPACE X. CAROLINE: AND WHEN IT IS LED BY ELON MUSK I KNOW HE HAS POWERFUL CIOS BUT I'M INTERESTED OF WHY ON THE ONE SIDE YOU WERE TALKING ABOUT TESLA SHARES UNDER RUSHER WORRIED ABOUT THE DISTRACTION BUT IN THE PRIVATE BUSINESS PEOPLE ARE NOT WORRIED. ED: IT'S HARD TO UNDERSTAND.
ELON MUSK IS STILL INVOLVED BUT THERE IS ANOTHER CEO THAT RUNS SPACE X. HE SAYS IS NOT A KEY FOCUS FOR HIM. THE PRIVATE ENTITY SPACE X SEEMS MORE IMMUNE TO THE KEY AT RISK ELEMENT THEN TESLA SHARES. CAROLINE: FOR NOW. STILL GOING TO THE MOON IN TERMS OF OVERALL LUA SHIN IN THE BUSINESS.
LET'S TALK ABOUT VALUATIONS IN THE BUSINESS IS PRIVATE AND WHETHER THAT EXIT STRATEGIES ARE STILL THERE. WE WANT TO TALK ABOUT FUNDRAISING AND DEAL SENTIMENT. WE HAVE A LOCAL FOR THAT. KAMRAN ANSARI AT GREYCROFT PARTNERS AND FORMER M&A AT PINTEREST. TALK WITH US YOU ARE VERY FOCUSED ON FINTECH AND CONSUMER FOCUSED BUSINESSES. TALK WITH US ABOUT WHAT THE LANDSCAPE FEELS LIKE RIGHT NOW FOR THESE COMPANIES.
>> IT IS A SLOW MARKET FOR IPO'S, M&A AND ALL OF THE ABOVE. IN THE LAST FEW YEARS IN THE FUNDRAISING FRONT WE SEE MORE ACTIVITY AND COMPANIES CLOSING DEALS BEFORE THE END OF THE YEAR. AND WE SAW A LARGE DEAL ANNOUNCED YESTERDAY IN THE TECH SPACE WHERE CUBA SOFTWARE WILL BE BOUGHT OFF THE PUBLIC MARKET FOR ABOUT $12 BILLION. THAT IS ON THE HEELS OF OTHER SOFTWARE COMPANIES BUYING EQUITY ABOUT A MONTH OR TWO AGO. WE MAY SEE MORE DEALS WHERE
PRIVATE EQUITY BUYERS SEEK VALUATIONS OF PUBLIC MARKET IN GREAT COMPANIES THAT HAVE EARNINGS AND CASH FLOW. AND THE PRICE THAT HAS BEEN DEPRESSED IN THE LAST YEAR. CAROLINE: ARE THERE ANY THEMES. IF THEY ARE A PROFITABLE BUSINESS, WHAT DO MOST OF THE COMPANIES IN THE PORTFOLIO ARE MORE CHANGES NEEDED WITH THEM BEFORE THEY CAN GO OUT AND FUN RACE? >> EARLY STAGE COMPANIES DO NOT HAVE THAT. THEY ARE GROWING OR PERCENT OR 500% A YEAR BUT THEY ARE BURNING CASH.
THE SOFTWARE COMPANIES THAT ARE STILL PUBLIC BUT THE VALUATIONS THAT CAME DOWN SIGNIFICANTLY DOC HE SAW DROPBOX, THESE ARE TERRIFIC COMPANIES. AND THE PEOPLE IN VISTA AND BRAVO AS WELL PROBABLY ARE GRABBING PENCILS AND LOOKING AT THE VALUATION WONDERING WHEN IT IS THE BEST TIME TO MAKE AN OFFER FOR THE EVALUATION. THEY DO HAVE CLIENT MARGINS CASH FLOW AS WELL. ED: MONDAY WAS MERGER MONDAY. IT WAS MADNESS. AS THE HEADLINES KEPT COMING, $70 BILLION WORTH OF DEALS THROUGH MONDAY MORNING THROUGH MONDAY EVENING. WHAT WAS YOUR REACTION TO THE TIMING AND VOLUME AND VELOCITY AT WHICH THOSE M&A DEALS WERE ANNOUNCED? >> WE HAD A LOT OF STRATEGIC'S AND PRIVATE EQUITY FIRMS WITH CASH STOCKPILES AND TRANSACTIONS AND IN OF THE YEAR PRICES THE TIME WHERE PEOPLE WANT TO GET THINGS ON THE BOOKS AND GET DEALS ANNOUNCED. BEFORE THE HOLIDAYS.
YOU SEE THAT WHERE PEOPLE ARE TRYING TO GET THINGS DONE BEFORE WE HIT THE CHRISTMAS AND NEW YEAR'S HOLIDAY. ED: WHAT HAPPENS NEXT? THERE ARE A NUMBER OF PRIVATE COMPANIES ACROSS SUBSECTORS THAT ARE NAMES THAT ARE ASSOCIATED WITH GOING PUBLIC IN THE NEAR, LONG-TERM, I AM ESSENTIALLY ASKING YOU IF YOUR OUTLOOK -- WHERE YOU SEE THIS MARKET GOING IN 2023. >> IN 2021 WE HAD 992 IPO'S THAT RAGED -- RAISE $146 BILLION IN PROCEEDS AND THIS YEAR WE HAD ABOUT HALF OF THAT SO IT IS DOWN SIGNIFICANTLY. AND I THINK THOSE THAT ARE IPO READY PULLBACK AND ARE WAITING.
THERE IS SPACE X AND STRIPED LEADING THE WAY. MANY PEOPLE EXPECT IT WILL GO PUBLIC IN THE NEXT SIX OR 18 MONTHS. THOSE ARE THE TWO BIG COMPANIES THAT WE WERE WAITING IN THE TECH SPACE TO GO PUBLIC.
THERE ARE COMPANIES BEHIND THAT THAT ARE SMALLER BUT THOSE ARE THE BELLWETHERS FOR WHEN THE MARKET IS KIND OF BACKED OPEN. CAROLINE: I'M INTERESTED IN YOUR PERSPECTIVE OF REGULATION. YOUR ARE EXPOSED TO CREDIT COMPANIES AND THE FOCUS ON FINTECH IN THE CRYPTO SPACE AND MORE GENERALLY DO YOU THINK IT WILL BE A HEADWIND OR TAILWIND? >> ONE OF THE NICE THINGS ABOUT FINTECH HISTORICALLY EVEN WITH CRYPTO BEING LARGELY UNREGULATED IS THAT MOST FINTECH BUSINESSES I AM INVOLVED WITH YOU HAVE TO HAVE MONEY TRANSFER LICENSES.
ALL OF THESE BUSINESSES IN THE FINTECH SPACE WHETHER IT IS PAYMENTS, INSURANCE OR OTHER THEY ARE REGULATED. YOU HAVE TO GO STATE-BY-STATE AND THEY ARE COMPLICATED. IF YOU WANT TO DO THAT IT IS HARD FOR SOMEONE TO REPLICATE OUR COMPANY AND IT TAKES SEVERAL YEARS TO GET SORTED. YOU CAN SPEND TWO OR THREE YEARS GETTING TO YOUR FIRST PAYMENT. IT OFFERS A LEVEL OF SOPHISTICATION IN THE BUSINESS
AND OVERSIGHT. THE FINTECH SPACE ALREADY HAS A LOT OF REGULATION BUILT IN. CAROLINE: WITH YOUR EXPERTISE OF M&A AS WELL YOU ARE THE PERFECT GUEST FOR THE WHOLE SHOW BECAUSE YOU ARE AN EARLY INVESTOR FOR PALO ALTO NETWORKS. WE JUST HAVE THE CEO OF THAT
BUSINESS. AND YOU ARE A BIG M&A GUY. I'M INTERESTED IN YOUR PERSPECTIVE OF M&A REGULATION BECAUSE YOU LOOK AT THE DEAL WITH MICROSOFT AND PEOPLE DO NOT LIKE THESE SORTS OF DEALS. HOW MUCH DO YOU THINK THESE BIG COMPANIES WILL BE ABLE TO MAKE THESE PURCHASES? >> WITH GOOGLE AND FACEBOOK AND THE BIG TECH GIANTS APPLE WHICH IS FAMOUSLY NOT VERY INQUISITIVE THEY HAVE BEEN VERY CLIENT ON -- QUIET ON THE M&A FRONT. THEY DO NOT WANT TO GET
SCRUTINIZED. UCB ADOBE SEGMENT DEAL WHICH IS A LARGER DEAL. DOES -- THAT IS BEING SCRUTINIZED NOW.
THE LARGE TECH BUYERS ARE HESITANT TO MAKE SPLASHY DEALS BECAUSE THEY ARE HAVING A FEAR THAT IT IS SUBJECT TO REGULATION. ONE EXCEPTION IS AMAZON, BUT THE KEY POINT IS THOSE ARE NOT BUYING THINGS IN THE COURT REAL HOUSE BECAUSE THEY THINK OTHER BUSINESSES WILL HAVE LESS OF A CHANCE FROM AN S.E.C. PERSPECTIVE. ED: I WANT TO GO TO YOUR CAREER AND EXPERIENCE IN DEALMAKING FORMER HEAD OF M&A AND PINTEREST AND NOW GRAYSCALE -- WITH THE DEALS YOU'VE GOTTEN DONE IN THE PAST, IF YOU ARE SITTING AROUND THE TABLE RIGHT NOW WITH BANKERS AND CEOS THAT WANT TO GET A DEAL DONE. WHAT DO YOU IMAGINE THE FRUSTRATIONS ARE OR THE ANXIETY IF YOU PROCEED WITH A DEAL, THEN IT MAY NOT HAPPEN ANYWAY? >> ON THESE THREATS THE DEALS HAVE A LOT MORE SAFEGUARDS BUILT IN AS PEOPLE ASK FOR BREAKER FEES IF THE DEAL DOES NOT GO THROUGH. ONE DEAL THAT WAS ANNOUNCED DID
NOT HAVE A NO SHOP AND IT ALLOWED COMPANIES -- THESE ARE UNUSUAL PROVISIONS YOU DO NOT SEE TYPICALLY. BUT IN THIS MARKET WHERE THERE IS UNCERTAINTY AND THEY WANT TO BACK OUT OF THINGS LIKE TWITTER. THAT IS THE REALITY OF THE CURRENT MARKET. IN THE BOARD ROOM PINTEREST AND OTHERS ARE MAKING SURE SAFEGUARDS ARE PUT IN TO PREVENT DEALS FROM FALLING APART OR HAVE BACKUP OPTIONS AND INSURANCE POLICIES. ED:
I THINK I SAID YOU WERE TO GRAYSCALE WHICH IS NOT TRUE. YOU ARE AT RAY CROFT AND HEAD -- GRAY CROFT AND YOU ARE FORMER HEAD AT PINTEREST AND M&A. THANK YOU FOR JOINING US. WE SPEAK WITH BLOCKCHAIN ASSOCIATION EXECUTIVE DIRECTOR KRISTEN SMITH. BEFORE WE GO TO BREAK LET'S TALK ABOUT HOW BITCOIN TRADE HAS CHANGED SINCE SAM BANKMAN-FRIED ARREST. SHY OF 18,000. THIS IS BLOOMBERG. >> THE FTX GROUP COLLAPSE.
>> IN THE HANDS OF A SMALL GROUP GROSSLY INEXPERIENCED AND SOPHISTICATED. >> THIS IS THE ANTITHESIS OF ANYTHING THAT IS PERMITTED OR REGULATED. >> ANY OF THE SYSTEMS OR CONTROLS THAT ARE NECESSARY FOR A COMPANY AND CHOSE TO FURTHER PEOPLE'S MONEY OR ASSETS.
>> JUSTICE SEEMS TO BE IN PROCESS WHICH IS WELCOMED BY THOSE IN THE CRYPTO INDUSTRY. >> THERE IS A CHANCE THERE WILL BE MORE PEOPLE UNDER THE MICROSCOPE. >> THIS IS NOT SYSTEM -- FIXED -- SOPHISTICATED WHATEVER IT IS JUST PLAIN OLD EMBEZZLEMENT. CAROLINE:
THE FTX SCANDAL CALLED ONE OF THE BIGGEST FINANCIAL FALL IN AMERICAN HISTORY. FROM THE FTX DOWNFALL WILL REGULATORS GET MORE REGULATION TO MAKE IT MORE CLEAR AND RELIABLE SERVICE DOES NOT HAPPEN AGAIN. WE SPEAK WITH KRISTIN SMITH THE EXECUTIVE DIRECTOR DIRECTOR OF BLOCKCHAIN ASSOCIATION.
YOU ARE LOBBYING ON BEHALF OF YOUR MEMBERS BUT NOT FTX. >> NOT FTX THINK GOODNESS. WE HAVE -- THANK GOODNESS. WE HAVE DIFFERENT STRATEGIES FROM THIS. IF THERE IS A SILVER LINING WE DO NOT HAVE TO COMPETE WITH THEM FOR STRATEGY ANYMORE. CAROLINE: TALK ABOUT STRATEGY OUT OF THE ASHES THE ROSES THAT WILL GROW IS IT AN EASIER AND MORE CLEAR TRANSPARENT PLAYING FIELD. IS THAT LIKELY? WE ASKED OUR AUDIENCE IF THEY WERE CONFIDENT THAT CRYPTO REGULATION WOULD MEET THE MARKET AND 46% SAY DO NOT HOLD YOUR BREATH.
PEOPLE ARE ON THE FENCE. >> THERE WAS A HEALTHY DISCUSSION GOING ON IN WASHINGTON PRIOR TO THE COLLAPSE OF FTX ABOUT MOVING FORWARD WITH CRYPTO REGULATION. THERE ARE TWO KEY AREAS IN -- OF WHAT PARAMETERS SHOULD LOOK LIKE WITH DOLLAR BACK AND A HEALTHY CONVERSATION WITH WHAT CRYPTO EXCHANGE REGULATION SHOULD LOOK LIKE. THOSE ARE VERY CLEAR GAPS.
THE CHALLENGE WE HAVE WITH THE FTX SITUATION AS THE CONVERSATION HAS MOVED FROM A SMALL GROUP OF POLICYMAKERS WHO HAVE TAKEN THE TIME TO UNDERSTAND THIS BASED TO A BROADER AUDIENCE WITHIN CONGRESS WHO WANTS TO GET INVOLVED AND DO SOMETHING. I THINK THIS WILL SLOW THE LEGISLATIVE PROCESS DOWN, BUT I DO NOT THINK IT WILL IN THE LEGISLATIVE --END THE LEGISLATIVE PROCESS. CRYPTO NETWORKS ARE PROVIDING VALUABLE SERVICES THAT WILL BE A FUTURE OF A NEW INTERNET AND FINANCIAL INFRASTRUCTURE. THIS IS INNOVATION WE CANNOT UNDO AND WE WANT TO BE COMPETITIVE WITH HERE IN THE U.S.. ADDING THE REGULATION RIGHT IS
KEY TO DOING THAT. ED: IT IS GOOD TO SEE YOU. THE MISSION STATEMENT OF THE BLOCKCHAIN ASSOCIATION IS TO ADVANCE THE FUTURE OF CRYPTO IN THE U.S.. AS WHAT HAS HAPPENED WITH FTX AND WHAT WE LEARNED ABOUT SAM BANKMAN-FRIED IMPACTED OR JEOPARDIZED THAT MISSION? >> I THINK IT IS A SETBACK. TODAY, WE HEARD ABOUT THE SHORTCOMINGS AT FTX INTERNATIONAL AND ITS RELATED COMPANIES.
WE HAVE SEEN THE CHARGES AND INDICTMENTS THAT CAME DOWN TODAY. THIS IS SERIOUS. BUT THIS IS INCREDIBLY ABNORMAL BEHAVIOR COMPARED TO HOW MOST PEOPLE IN THE CRYPTO COMMUNITY OPERATE. MOST OF THE PEOPLE ARE HERE BECAUSE THEY WANT TO EMPOWER PEOPLE. BECAUSE THEY VALUE
TRANSPARENCY. THIS IS A TECHNOLOGY THAT CAN EMPOWER GOOD FOR THE WORLD. I THINK IT WILL BE INCUMBENT ON US IN THE INDUSTRY TO PICK UP THE PIECES THAT SAM HAS LEFT WITH THE MESS HE HAS MADE AREA I THINK IT WILL TAKE TIME BUT I AM OPTIMISTIC THAT WE WILL BE ABLE TO MOVE BEYOND THIS AND RETURN TO HAVING POSITIVE DISCUSSIONS AROUND POLICY.
THE BUILDERS IN THIS SPACE ARE CONTINUING TO CREATE AN THEY ARE BRINGING FORWARD IDEAS. ULTIMATELY IT WILL BECOME OBVIOUS TO PEOPLE THAT CRYPTO IS A FORCE FOR GOOD AND IT IS HERE TO STAY. ED: AS YOU MENTION SAM BANKMAN-FRIED CHARGED WITH EIGHT CRIMINAL COUNT AND THAT INCLUDES CONSPIRACY AND WIRE FRAUD. WHAT IS INTERESTING TO BE IS THE CURRENT FTX CEO SHARED THE SHORTCOMINGS OF THE HUMANS BEHIND FTX. THE LACK OF FINANCIAL CONTROL AND EXPERIENCE. MY QUESTION TO YOU IS WHAT DID WE LEARN ABOUT THE STRUCTURAL ISSUES IN THIS INDUSTRY? WHAT ARE THE CONCRETE THINGS THAT NEED TO BE FIXED WITH THE CRYPTO INDUSTRY AND THE UNDERLYING TECHNOLOGIES THAT SUPPORT IT? >> WHY TAKE AWAY FROM LISTENING TO THE HEARING TODAY IS THAT THIS IS NOT A STRUCTURAL PROBLEM IN THE BROADER CRYPTO INDUSTRY. THIS WAS A STRUCTURAL PROBLEM
WITH FTX. THEY DID NOT HAVE INTERNAL CONTROLS AND THEY WERE NOT FOLLOWING THE LOCAL LAWS. THEY DID NOT HAVE RECORD KEEPING. THIS COMPANY WAS A MESS. IN SOME WAYS IT WAS BARELY A
COMPANY. IF YOU LOOK AT THE WAY COMPANIES IN THE U.S. THAT ARE REGULATED BY STATE MONEY LICENSES THAT ARE REGISTERED WITH FINANCIAL CRAVINGS -- CRIMES INVESTMENT SERVICES THESE COMPANIES ARE DOING THE RIGHT THINGS AND THEY HAVE TAKEN THE STEPS AS REQUIRED UNDER LAW IN ORDER TO PROTECT CONSUMERS. WE HAVE ALSO SEEN COMPANIES TAKE FURTHER STEPS TO DO THINGS LIKE PROOF OF RESERVES WHERE THEY CAN SHOW ALL CUSTOMER ASSETS ARE BEING HELD AND SEGREGATED AND ACCOUNTED FOR. I THINK THIS IS SOMETHING THAT POLICYMAKERS WILL BE GRAPPLING WITH AS WE HEAD INTO 2023. I THINK THEY WILL HAVE ADDITIONAL HEARINGS WITH THE START OF THE NEW CONGRESS IN JANUARY. WILL A LOT OF LEGISLATIVE PROPOSALS IN THE HOUSE AND SENATE THAT ATTEMPT TO TACKLE DIFFERENT PIECES OF THIS.
THERE IS A LOT OF WORK TO DO AND DISCUSSION GOING ON. THIS IS AN IMPORTANT SPACE ONE THAT WE NEED TO MAKE SURE LAWMAKERS GET RIGHT. CAROLINE: YOU FOCUS ON THE U.S. BUT AS IS EVIDENT WITH FTX THIS IS A GLOBAL TECHNOLOGY AND NEEDS GLOBAL FOCUS. DO YOU WORRY ABOUT THE ENTITIES THAT ARE NOT REGULATED BY THE U.S.?
>> THAT'S AN IMPORTANT CONVERSATION TO HAVE BECAUSE OF U.S. POLICYMAKERS CANNOT TELL THE BAHAMAS REGULATORS WHAT TO DO. THE IMPORTANT THING IS HERE IS THAT ANY RELATED U.S. ENTITIES OR SISTER COMPANIES OR FOREIGN COMPANIES MUST BE REGULATED PROPERLY HERE IN THE U.S..
FTX WAS REGULATED BUT THERE WAS COMBING THE LINK BETWEEN THE ORGANIZATIONS AND THAT IS NOT SUPPOSED TO HAPPEN UNDER U.S. LAWS. WE NEED TO HAVE THE U.S. STEP UP AND SHOW LEADERSHIP IN HOW WE SHOULD DO REGULATION AND WORK WITH OUR COUNTERPARTS AROUND THE WORLD TO ENSURE THEY DO THE SAME. ED: BLOCKCHAIN ASSOCIATION EXECUTIVE DIRECTOR KRISTIN SMITH. THANK YOU. COMING UP WHY THE LEADERBOARD
OF BLOOMBERG INDEX SHIFTED. THIS IS BLOOMBERG. ♪ CAROLINE: GOING VIRAL TODAY IS THE NEW LINEUP OF THE WORLD'S BILLIONAIRES INDEX. ELON MUSK WAS DETHRONED AS THE WORLD'S RICHEST PERSON. THE FOUNDER OF INMAN H HAS TOOK IT INSTEAD. HE IS WORTH ONLY 167 MILLION. HIS DROP IS THE WORLD RICHEST
CAME AS TESLA'S MARKET FELL LOW 500 BILLION SINCE THE FIRST TIME -- IN THE FIRST TIME SINCE MID-2020. THIS IS A CONCERN WITH ELON MUSK'S RUNNING TWITTER AND HIS FOCUS ON HIS BUSINESSES. AND THAT INCREASING VALUATION AND SPACEX. ED: THIS IS THE FIRST TIME HE HAS DROPPED FROM THE NUMBER ONE SPOT. HE'S BEEN NUMBER TWO SINCE SEPTEMBER OF LAST YEAR.
WE USE THIS AS A PROXY BUT IT IS INTERESTING THE VALUATION AND SPACEX GOES UP BECAUSE THEIR FATE ARE CLEARLY TIED. CAROLINE: IT IS INTERESTING WE HAVE BASICALLY A FOCUS ON LUXURY AND A FOCUS ON TECHNOLOGY. THEY ARE THE NAMES THAT DOMINATE AND TU TERMS OF WEALTH. AND THEY ARE LED BY WHITE MALES IN THE INDEX AND WE HOPE THAT WILL CHANGE IN THE FOCUS OF INCLUSION. BUT HOW FAR THE WORLD HAS FALLEN FAR FROM WHERE IT USED TO BE. ED:
STOCKS GO UP AND GO DOWN. AND THEY GO BACK UP AGAIN I WOULD NOT BE SURPRISED TO SEE ELON MUSK CLIMB MORE. CAROLINE: EXACTLY. HE IS NUMBER TWO FOR NOW.
THAT IS IT FOR BLOOMBERG TECHNOLOGY. DO NOT FORGET TO CHECK OUT OUR
2022-12-15 23:22
Show Video
Other news