Bloomberg Technology 11/03/2023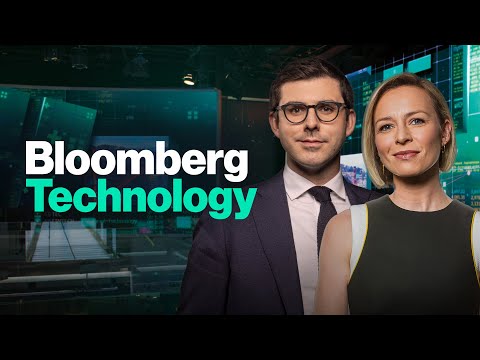 Show Video
>> FROM THE HEART OF WHERE INNOVATION, MONEY AND POWER COLLIDE IN SILICON VALLEY AND BEYOND, THIS IS BLOOMBERG TECHNOLOGY WITH CAROLINE HYDE AND ED LUDLOW. ♪ CAROLINE: I'M CAROLINE HYDE. ED: THIS IS BLOOMBERG TECHNOLOGY. CAROLINE: THE FTX FOUNDER SAM BANKMAN-FRIED IS FOUND GUILTY IN HIS FRONT TRIAL, NOW FACING DECADES IN PRISON WE WILL BAKED AT DEZ BREAK DOWN THE DECISION AND WHAT IT MEANS FOR THE BROADER CRYPTO INDUSTRY. ED: PLUS APPLE SHARES TAKING A HIT OFF THE WORLD'S MOST VALUABLE COMPANY WARNING OF A SLUG'S QUARTER AND SOME WEAKNESS IN CHINA. FULL COVERAGE IS AHEAD. CAROLINE: AN EXCLUSIVE INTERVIEW WITH THE CEO OF SIEMENS. LET'S CHECK OUT THESE MARKETS,
IT'S A MACRO PICTURE, ONE OF A FALLING JOBS MARKET WHICH MEANS WE MAY BE IN A GOLDILOCKS SCENARIO. MAYBE THE FEDERAL RESERVE CAN REST ON THEIR LAURELS FOR A LITTLE BIT. HAVING AN ABSOLUTE PHENOMENAL WEEK ON THE ENTIRE YEAR AND SO IS THE S&P 500. THE LAST THREE DAYS, WE HAVE
SEEN THE 30 YEAR YIELD PLUNGED THE MOST SINCE THE PANDEMIC. NOTABLE MOVES IN THE BOND MARKET AND THE STOCK MARKET. THE MARKET IS ANTICIPATING A LESS HAWKISH FED.
WE SAW A LITTLE BIT OF A POP OVER THE LAST DAY IN TRADING BUT IN GENERAL, WE ARE RANGE BOUND ONCE AGAIN, BELOW THE $35,000 LEVEL. WE SEEM TO HAVE SEEN A PEAK IN THE BUYING AND MAYBE WE NEED TO DISSECT WHAT THE RAMIFICATIONS OF SAYING -- OF SAM BANKMAN-FRIED'S GUILTY RULING MEANS. ED: THE OTHER BIG STORY IS APPLE. THIS WAS THE ONE WE WERE WAITING FOR AND LARGELY WE GOT WHAT WE EXPECTED. THE FOURTH STRAIGHT QUARTER OF SALES DECLINED FOR APPLE. YOU HAVE TO GO BACK TO DECADES TO THE LAST TIME APPLE HAD A SLUMP LIKE THAT. WE WILL GO DEEP ON CHINA IN PARTICULAR.
THEY HAD A CLEAR EXPLANATION FOR WHAT APPLE THINKS IS HAPPENING IN CHINA BUT THEY BASICALLY MISSED ESTIMATES SAYING THE IPHONE WAS STRONG WITH RECORD REVENUE BUT WEAKNESS IN IPAD AND IMAX. IT'S STRANGE BECAUSE THERE IS SO MUCH HERE. THURSDAY NIGHT WAS WILD IN THE WORLD OF TECHNOLOGY. APPLE WAS THE BIG STORY IN THE MOMENT AND THEN IT QUICKLY BECAME ECLIPSED BUT WE WILL BRING OF THE ANALYSIS THIS HOUR. CAROLINE:
LET'S GET BACK TO DO THIS CRAZED FTX FOUNDER SAM BANKMAN-FRIED WHO HAS BEEN FROWNED DEZ FOUND GUILTY OF SEVEN COUNTS OF FRAUD. IT PITTED HIM AGAINST HIS CLOSEST FRIENDS. SOMEONE WAS IN THE COURTROOM IS WITH US NOW.
WHAT WAS IT LIKE TO BE GETTING THAT SORT OF RESPONSE THAT QUICKLY? >> IT WAS A COMPLETE SURPRISE. NOBODY EXPECTED THE RESULT WOULD COME OUT SO QUICKLY THE DELIBERATIONS STARTED SHORTLY AFTER 3 P.M. AND SOME PEOPLE LEFT THE COURTHOUSE AND WENT HOME BECAUSE USUALLY FOUR CASES OF THIS SCALE, THE JURY WILL TAKE SOME TIME OR EVEN DAYS TO DELIVER THE VERDICT. BUT IT TURNS OUT WE GOT THE VERDICT SHORTLY BEFORE 8 P.M. THE JURY REALLY TOOK A QUICK TURNAROUND ON THIS. WE FOUND OUT THAT SAM WAS
CONVICTED ON ALL COUNTS. CAROLINE: VERY FEW PEOPLE WERE ABLE TO BE THERE TO WITNESS THAT MOMENT. CAN YOU TELL US WHAT THE REACTION WAS OF SAM BANKMAN-FRIED HIMSELF AND HIS OWN LAWYERS? >> EARLIER IN THE NIGHT, THERE WAS SOME LIGHTHEARTED MOMENTS.
THE FIRST WHEN THE JURY CAME OUT AND THE JUDGE SAID THERE WERE ONLY THREE WORDS WRITTEN ON IT WHICH WAS WE WANT CARDS. THAT'S WHAT THE JURY WAS ASKING FOR. THEY WANTED TO GET TRANSPORTATION PROVIDED FOR THEM WHEN THEY WENT HOME AFTER FINISHING THE NIGHT AND THE JUDGE ANNOUNCED IT, THE JURY BURST INTO LAUGHTER. NO ONE EXPECTED THAT. IT WAS PROBABLY THE BIGGEST LAUGH THROUGHOUT THIS TRIAL. THE MOOD REALLY DARKENED LATER
IN THE NIGHT WHEN WE FIND OUT THERE IS GOING TO BE A VERDICT, THE ENTIRE COURT ROOM WAS QUIET AND YOU COULD FEEL THE SENSE OF SUSPENSE AND THE NERVOUSNESS AMONG PEOPLE AND EVENTUALLY, THE JUDGE WAS READING OUT THE VERDICT AND SAM LISTENED TO THE VERDICT AND WAS CLASPING HIS HANDS IN FRONT OF HIM AND STANDING VERY UPTIGHT AND DIDN'T HAVE MUCH FACIAL EXPRESSION. AS HE LISTENS TO THE VERDICT GUILTY FOR EVERY COUNT, HE HAD THIS SERIOUS LOOK ON HIS FACE. MEANWHILE, HIS PARENTS, YOU COULD TILL THEY WERE DEVASTATED.
JOE BANK THAN DOUBLED DOWN AND LOOKED DOWN AND AFTER THE VERDICT WAS ANNOUNCED, THE PARENTS AT THE END OF THIS PROCEEDING, THEY TRIED TO APPROACH SAM BANKMAN-FRIED FROM THE BACK BUT THEY COULDN'T GET TO HIM. THERE IS A BARRICADE THAT KIND OF SEPARATES THE COURTHOUSE BETWEEN THE GALLERY AND WHERE THE LAWYERS ARE. SAM WAS IMMEDIATELY ESCORTED OUT BY U.S. MARSHALS AND ON HIS WAY OUT, HE TOOK A BRIEF GLANCE BACK AT HIS PARENTS AND THERE WAS A SLIGHT NOD AND ACKNOWLEDGMENT AT HIS PARENTS AND THEN HE WAS GONE. ED:
INCREDIBLE REPORTING ON THE EVENTS THAT TOOK PLACE IN THAT NEW YORK COURTROOM ON THURSDAY EVENING. LATER IN THE SHOW, WE WILL GET MORE REACTION FROM THE CRYPTO INDUSTRY FOR WHAT THIS SYMBOLIZES MORE BROADLY THAN THE EVENTS OF THURSDAY. THE OTHER TOP STORY WE HAVE TO GET BACK TO IS APPLE'S EARNINGS. I AM DELIGHTED TO SAY JUDY IS WITH US IN SAN FRANCISCO. WE KIND OF GOT WHAT WE THOUGHT WAS COMING WITH THE FOURTH STRAIGHT QUARTER OF OVERALL SALES DECLINE BUT YOU DIG DOWN BYPRODUCT AND NUMBER AND IT'S MUCH MORE COMPLICATED. WE START WITH CHINA, WHAT WAS YOUR TAKE AWAY THERE? >> I LISTENED TO MOST OF THE COMMENTS FROM TIM COOK AND I UNDERSTAND THE ELEMENTS OF THE SMARTPHONE BUT WHAT WAS INTERESTING ABOUT HIS ANNOUNCEMENTS AND CHINA IS APPLE HAD GROWTH IN SOME OF THE LARGEST ECONOMIES IN THE WORLD.
YOU HEARD HIM TALK ABOUT CHINA WITH RECORD GROWTH IN SMART PHONES AND YOU HEARD HIM TALK ABOUT INDIA AND INDONESIA AND THREE OF THE LARGEST ECONOMIES BUT POPULATION COUNTRIES, MARKETS AND THE WORLD AND I THOUGHT THAT WAS ENCOURAGING. THEY ARE LOOKING FOR GROWTH BEYOND THEIR CUSTOMER BASE AND OUTSIDE OF THE AMERICAS WHICH HAS TYPICALLY BEEN THEIR STRENGTH. ED: SALES FELL 2% IN CHINA YEAR-OVER-YEAR BUT APPLE SAID THEY ARE ON A CONSTANT CURRENCY BASIS. THEY SAID IPHONE HAD A RECORD QUARTER IN CHINA AND THE DRAGON SALES WAS PRINCIPALLY IN MAC AND IPAD BUT THERE WAS NO REFRESH ON THE PRODUCT.
WHAT IS THE CONCLUSION WE DRAW? DO WE TAKE IT AT FACE VALUE THAT IPHONE IS DOING FINE? >> I WOULD HAVE TO TAKE IT AT FACE VALUE BUT I THINK THERE IS A COUPLE OF THINGS AT PLAY AND ONE OF THEM IS THE UPGRADE CYCLES ARE SLOWER. IF WE GET BACK TO WHEN WE FIRST HAD SMARTPHONES, WE WERE UPGRADING THEM EVERY 18-24 MONTHS IN THE UPGRADE CYCLE IS NOW CLOSER TO TWO YEARS. WHEN WE THINK ABOUT THE MARKETS, THIS IS NOT THEIR BIGGEST QUARTER. WE ARE COMING INTO HOLIDAY SEASON WHICH IS BY FAR THE BIGGEST QUARTER FOR APPLE AND EVERY RETAILER AND WOULD LOOK AT OUR DATA, WE HAVE 24% OF U.S. ONLINE CONSUMERS SAYING THEY WILL SPEND MORE, THE SAME AS LAST YEAR. WE'VE GOT ALMOST 25% OF CONSUMERS THINK THEY WILL SPEND THAT ON CONSUMER ELECTRONICS. THERE IS SOME OPTIMISM AT LEAST
FOR THE HOLIDAY SEASON. CAROLINE: AND YET THE GUIDANCE WAS NOT ONE OF OPTIMISM. DO YOU THINK THIS IS APPLE BEING TYPICALLY CAUTIOUS? >> THERE IS PROBABLY APPLE BEING TYPICALLY CAUTIOUS AND I THINK APPLE IN SOME WAYS HOLD THEIR CARDS CLOSE TO THEIR CHEST. APPLE IS PLAYING THE LONG GAME AND WENT TIM COOK TALKED ABOUT THE ECOSYSTEM, THEY HAD A NEW CHIPSET COME OUT MAYBE JUST THIS WEEK. THEIR PRODUCTS GET BETTER WITH EACH GENERATION OF CHIPS THAT COME OUT. YOU LOOK AT MORE THAN ONE BILLION ACTIVE SUBSCRIBERS AND 2 BILLION ACTIVE DEVICES COME FOLKS ARE SPENDING A LOT OF MONEY WITH APPLE AND THOSE ARE JUST THE SERVICES WE PAY FOR.
IT'S EVERYTHING WE DO 100 OR 200 TIMES A DAY AND I BELIEVE THEY ARE PLAYING THE LONG GAME HERE. THEY ARE CHASING ACQUISITION BUT ALSO SWITCHING THE COSTS WHICH ARE HIGH FOR ANYONE BUYING INTO THE APPLE ECOSYSTEM. THAT IS A PLACE OF STRENGTH FOR APPLE. CAROLINE: ULTIMATELY, THIS BECOMES A GLOBAL NARRATIVE AND ONE OF WHICH WE ARE MORE WORRIED ABOUT CHINA AND THE IMPLICATIONS LONGER-TERM. DO YOU THINK COMPETITION FROM
THE ANDROID SPHERE IS GETTING MORE FEROCIOUS, MORE CLEAR AND THE NATIONALISM PLAYS INTO THIS? >> I DON'T FOLLOW THE CHINESE MARKET IS CLOSELY BUT I THINK THAT'S AN ELEMENT LIKE CHINA OR INDIA. WHEN WE THINK ABOUT APPLE AND SMARTPHONES, THEY ARE CHASING THE TOP END OF THE MARKET. IT'S A PROFITABLE DEVICE FOR THEM.
NOT EVERY COMPANY SELLING SMARTPHONES, SOME COMPANIES MAKE MONEY IN OTHER WAYS. IT COULD BE THE TELECOM PROVIDERS AND IT COULD BE ADVERTISING AND THERE ARE DIFFERENT BUSINESS MODELS IN CHINA AND INDIA THAT ARE LESS PREVALENT IN THE UNITED STATES THAT MAKE THE SALE OF THE SMARTPHONE LESS IMPORTANT THAN SOME OF THOSE MARKETS IN TERMS OF TOTAL REVENUE. CAROLINE: GREAT TO GET YOUR EXPERTISE, THANK YOU. V WE WILL STICK IN THE APPLEERSE. FOXCONN IS BEST KNOWN FOR
BUILDING IPHONES BUT NOT AS BIG ON ELECTRIC VEHICLES. WE SPOKE RECENTLY WITH THE CEO ABOUT HIS BELIEF IN ELECTRIC FUTURE. >> AFTER FOUR YEARS, WE ARE BECOMING MORE AND MORE EXCITED BECAUSE THE MORE WE LEARN ABOUT THIS NEW INDUSTRY, THE MORE WE BELIEVE THIS IS THE RIGHT INDUSTRY FOR FOXCONN TO GO INTO. IT IS OUR EXPERIENCE AND SCALE, IT CREATES A BIG ENOUGH ENTRY BARRIER FOR OUR COMPETITORS IN THE INDUSTRY TO GO INTO. >> HOW BIG IS THE OPPORTUNITY FOR FOXCONN IN TERMS OF THE MARKET SIZE AND ALSO FOR THE COMPANY'S CAPABILITIES? >> FOR THE MARKET SIZE, WE DID A STUDY WHEN WE STARTED THREE OR FOUR YEARS AGO. AT THAT TIME, THE MARKET HAD -- WAS ESTIMATED AT $600 BILLION.
THIS IS BIG ENOUGH THAT IF WE CAN GET 10% OF IT, IT WILL BE $60 BILLION. FOXCONN IS RUNNING ABOUT 270ISH, THAT KIND OF REVENUE. WITH $60 BILLION, THAT'S ABOUT 2.20 5%. AROUND THAT FIGURE. >> YOU ARE BUILDING FROM THE GROUND UP IN THAILAND AND YOU BOUGHT A FACTORY FOR THIS PROJECT IN OHIO. WHAT DID YOU THINK WHEN YOU VISITED THE FACILITY IN OHIO? >> IT'S A HUGE FACILITY. THERE IS A LOT OF HISTORY AND A
LOT OF CAPABILITIES. WE THINK WE CAN DO A LOT BY CONVERTING THAT FACTORY TO AN EV FACTORY. THE SURROUNDING ENVIRONMENT, THEY USED TO DO I WOULD SAY 500,000 CARS PER YEAR AT THAT CAPACITY. DEFINITELY, YOU HAVE TO HAVE ENOUGH SUPPLY CHAIN IN THE AREA IN ORDER TO SUPPORT THAT KIND OF PRODUCTION. WITH THE SUPPLY CHAIN ALMOST THERE, WITH THE LOCATION, WITH THE SPACE THAT IS BIG ENOUGH, WE THINK IT WILL BE VERY GOOD FOR THE EV PRODUCTION THERE. ED: THE FOXCONN CHAIRMAN AND CEO AND A PRETTY INCREDIBLE EXCLUSIVE COMING OUT OF ASIA.
COMING UP ON BLOOMBERG TECHNOLOGY, THE ZEMAN CEO WILL TALK ABOUT THEIR INVESTMENT INTO HUNDREDS OF MILLIONS OF DOLLARS ACROSS DATA CENTER, EV AND SHIPS. THIS IS BLOOMBERG TECHNOLOGY. ED: SIEMENS ANNOUNCING MORE THAN 500 MILLION U.S. DOLLARS IN U.S. MATTERING INVESTMENT IN U.S. TO SUPPORT RAPIDLY GROWING INDUSTRIES LIKE DATA CENTERS, SEMICONDUCTORS AND FACTORY MANUFACTURING THAT INCLUDES $150 MILLION IN THE DALLAS-FORT WORTH AREA. THE GLOBAL CEO JOINS US NOW
FROM DALLAS. BIG NEWS AND THANK YOU FOR YOUR TIME ON BLOOMBERG TECHNOLOGY. HOW MUCH OF THIS IS BEING PUSHED BY THE IRA AND THE INCENTIVES THAT WERE ESTABLISHED -- THAT ESTABLISHED A SUPPLY CHAIN IN THIS COUNTRY. >> OF COURSE IT'S ATTRACTIVE BUT IT'S ALSO OUR MARKET, OR CUSTOMERS WHO ARE ASKING FOR TECHNOLOGY.
EARLIER IN THE YEAR, WE HAD OVER $200 MILLION INVESTMENT IN NORTH CAROLINA. THIS IS A BRAND-NEW MANUFACTURING PLANT AND THIS IS DEFINITELY DRIVEN BY THE CUSTOMERS. TODAY, WE ANNOUNCED 150,000 -- 150 MILLION DOLLAR INVESTMENT IN DALLAS THAT'S ABOUT ELECTRIFIED PRODUCTS.
WE ARE BASICALLY SUPPORTING THE DATA CENTER INDUSTRY WITH ELECTRIC PRODUCTS IN THIS THE REASON FOR INVESTING. AN ATTRACTIVE MARKET ENVIRONMENT ISN'T IT GOOD AND ON. ED: DO YOU HAVE A CLEAR LINE OF SIGHT TO THE FUNDING THAT IS AVAILABLE FROM THE IRA? ONE THING I'VE HEARD FROM CEOS IS THAT ON PAPER, IT'S FANTASTIC BUT GETTING A HOLD OF THE FUNDS IN GETTING GOING ON THE PROJECT ACTUALLY HAS LATENCY TO IT. >> NUMBER ONE IS THE FUNDS BUT FOR ME, THE MOST IMPORTANT POINT IS THE PEOPLE.
IF YOU TALK ABOUT THE MANUFACTURING SIDE, WE TALK ABOUT THE MANUFACTURING SIDE SO YOU REALLY HAVE TO GET THE RIGHT PEOPLE ON THE SHOP FLOOR AND GET THEM TRAINED. GETTING THOSE PEOPLE IS ONE OF THE BIGGEST ADVANTAGES. YOU ARE DOUBLING DOWN ON OUR INVESTMENT WHERE WE ALREADY HAVE GRAND PRAIRIE WHICH DID A GREAT JOB DOUBLING OUR BUSINESS WITHIN THREE YEARS IN A STRONG TESTAMENT COMES TOGETHER. THAT IS A NICE FIT FOR INVESTING IN THE UNITED STATES, PARTICULARLY IN TEXAS. ED: YOU JOIN US FROM THE DALLAS FORT WORTH AREA, WHAT WAS IT ABOUT THAT LOCATION THAT MADE IT AN ATTRACTIVE PLACE FOR YOU TO SET UP YOUR SUPPLY CHAIN THERE? >> AS I SAID BEFORE, IT'S AN ATTRACTIVE ENVIRONMENT BECAUSE OF THE GOVERNMENT AND WHAT THEY PROVIDE.
NUMBER TWO, IT'S 48 MILES AWAY FROM GRAND PRAIRIE WHERE HE OR HAVE FULL-FLEDGED MANUFACTURING FOOTPRINT. WE HAVE THE SUPPLY BASE THERE AND THE PEOPLE SO WAS EASY TO DOUBLE DOWN OUR INVESTMENT ON AN ALREADY GREAT TEAM PERFORMANCE. THEN WE FOUND A NICE PLACE HERE ON AN EXISTING SITE WHICH WAS USED FOR A WAREHOUSE AND WE WILL CONVERT IT FOR MANUFACTURING.
IT ALL COMES TOGETHER AND THIS IS A VERY BUSINESS FRIENDLY ENVIRONMENT IN TEXAS. CAROLINE: YOU TALK ABOUT YOUR FOCUS ON AN END-USER, THE CLIENT AND THE DEMAND COMING FROM THE UNITED STATES. TO EUROPE AT THE MOMENT. HOW MUCH ARE YOU SEEING CLIENTS DIAL BACK THEIR DEMAND BECAUSE OF THE MACROENVIRONMENT? >> STARTING WITH ENERGY INTENSIVE INDUSTRIES, THEY ARE LOOKING INTO THE UNITED STATES. YOU A VERY LOW ENERGY PRICES
AND THAT'S A BIG ADVANTAGE. YOU HAVE THE INFLATION REDUCTION ACT WHICH ENCOURAGES INVESTMENT IN THE UNITED STATES AND THAT'S WHERE ALL CUSTOMERS [INAUDIBLE] ANY KIND OF ENERGY INTENSIVE INDUSTRY IS MOVING TO THE UNITED STATES. IT'S A BIG MARKET AS WELL. IN MANY CASES, WE ARE FOLLOWING OUR CUSTOMERS TO THIS MARKET. ALL THE ENERGY INTENSIVE CREATIVE IS COMING TO THE UNITED STATES. IT'S A CLEAR TREND WE KNOW
EUROPE IS PUTTING -- SUPPORTING SUBSIDIES FOR COMPANIES. THIS WILL ALSO GET SOME INVESTMENT BUT THE COMPETITIVE EDGE ON LOW ENERGY PRICES IS IT CLEAR ADVANTAGE FOR THE UNITED STATES. ED: I WOULD LOVE TO DISCUSS THAT COMPETITIVE EDGE. GERMANY AND ITS ECONOMY IS BEING DEBATED BY THE TECHNOLOGY INDUSTRY BUT AT THE SAME TIME, THE EU RESPONSE TO THE INFLATION REDUCTION ACT SAY IT'S A PLACE TO DO BUSINESS. TALK ABOUT THE EQUATION FOR YOU OF GERMANY VERSUS THE UNITED STATES.
>> I THINK YOU HAVE TO DIFFERENTIATE WHAT KIND OF SECTORS YOU LOOK INTO. ENERGY INTENSIVE INDUSTRIES ARE HARD TO DEFEND. WE ALSO HAVE A VERY STRONG ECOSYSTEM IN GERMANY IN PARTICULAR. NOT ONLY THE BIG COMPANIES BUT THE MEDIUM-SIZE ENTERPRISES AND MACHINE MANUFACTURING BUT ALSO THE MEDICAL INDUSTRY, CAR INDUSTRY BUT ALSO IT TO SOME EXTENT MEDICAL.
IF YOU LOOK FORWARD AND HOW YOU CAN DEPLOY NEW TECHNOLOGIES, IT GIVES YOU AN IDEA OF WHICH KIND OF INDUSTRIES YOU ARE ABLE TO DEFEND OR EXPECT. IT'S ALL ABOUT TECHNOLOGY. IT'S AN INDUSTRIALS COUNTRY AND THESE ARE THE STRENGTHS WE HAVE TO PLAY. THERE IS A REASON WHY I SUPPORT SUBSIDIES WHICH WE ARE GIVING IN THE SEMICONDUCTOR INDUSTRY IN GERMANY BECAUSE WE HAVE THE RIGHT ENVIRONMENT. WE HAVE A GOOD ENVIRONMENT TO GO FORWARD IN THIS INDUSTRY. WE HAVE TO LOOK IN A DIFFERENTIATED WAY. I BELIEVE THERE IS A GREAT FUTURE AND HAD TO BUILD OUR STRENGTHS AND ECOSYSTEMS AND TECHNOLOGY. ED:
THANK YOU FOR YOUR TIME ON BLOOMBERG TECHNOLOGY. CAROLINE: MEANWHILE, LET'S TALK ABOUT SOME OF THE COMPANIES OUTPERFORMING ON THE DAY. YELP IS ONE OF THEM AND WE WILL SPEAK WITH THE CFO NEXT ON COMPANY EARNINGS.
THEY ARE MANAGING POST DOUBLE-DIGIT GROWTH IN EARNINGS. CAROLINE: XAI WILL INTRODUCE HIS FIRST AI MODEL THIS WEEKEND. ELON MUSK STARTED THE VENTURE OVER THE SUMMER. THIS COMES A DAY AFTER HE REITERATED THAT AI POSES AN EXISTENTIAL THREAT TO HUMANITY IN THE U.K. AT THE AI SAFETY SUMMIT. A NEW BIPARTISAN BILL IS IN CHARGE OF DEPLOYING AI SAFETY STANDARDS AND IS PROPOSED BY TWO U.S. SENATORS TO PROVIDE FEDERAL AGENCIES WITH SAFEGUARDS FOR AI WHICH THEY WOULD BE REQUIRED TO ADAPT.
THE BILL IS EXPECTED TO BE INTRODUCED IN THE HOUSE. ED: YELP SHARES ARE POPPING. JOINING US NOW IS THE CFO OF YELP. ANALYSTS ARE BASICALLY SAYING YOU ARE A JUGGERNAUT, 10TH STREET QUARTER OF DOUBLE-DIGIT REVENUE GROWTH AND WHAT KEEPS THAT GOING? >> IT'S GOOD TO BE HERE. IT'S A 10TH STREET QUARTER OF DOUBLE-DIGIT GROWTH FOR US. THAT'S BEEN AGAINST A BACKDROP OF WHAT HAS CERTAINLY BEEN A CHALLENGING ENVIRONMENT FOR DIGITAL ADVERTISING. IT STARTS WITH CONSUMERS, TENS
OF MILLIONS OF CONSUMERS COME TO YELP EVERY MONTH FOR OUR TRUSTED REVIEWS. WE ARE A HOUSEHOLD BRAND. THEY MIGHT BE MAKING CRITICAL DECISIONS IF YOU ARE SPENDING A LOT ON REMODELING YOUR KITCHEN, YOU WANT TO CHOOSE SOMEONE WHO WILL DO A GREAT JOB FOR YOU. AROUND SERVICES IN PARTICULAR, WE HAVE 14% GROWTH IN THE THIRD QUARTER FOR SERVICES 20% IN-HOME SERVICES, WE ARE THINK WE ARE TAKING MARKET SHARE WELL DRIVING ADJUSTED EBITA AT 28% AND WE THINK OUR PRODUCT LED STRATEGY IS WORKING VERY WELL FOR US. WE THINK IT'S THE BEST QUARTER IN THE COMPANY'S HISTORY AND WE SHOULD HAVE THE BEST YEAR IN THE COMPANY'S HISTORY. ED: WE LOVE THE NUMBERS. WITH YELP, I WANT TO KNOW WHAT THE STORY IS. IN THIS ECONOMY, WITH THE PRIORITIES THAT CONSUMERS HAVE, WHAT IS THE PSYCHOLOGY OR DRIVER THAT MAKES THEM GO ON YELP? WHAT IS THE CONSUMER DOING THAT HELPS YOUR BUSINESS GROW? >> AGAINST A BACKDROP OF HIGH INFLATION WHERE THINGS ARE MORE EXPENSIVE, THAT MEANS PEOPLE CANNOT GO OUT AS OFTEN OR DO AS MANY HOME PROJECT SO THEY WANT TO MAKE SURE THEY ARE MAKING A GOOD DECISION. WHAT WE FOUND IS THAT CONSUMERS
ARE DOING EVEN MORE RESEARCH THAN EVER BEFORE MAKING PURCHASE DECISIONS. THE FOLKS COMING TO YELP ART READY TO PURCHASE, THEY ARE AFFLUENT, THE MAJORITY OF FOLKS HAVE GONE TO COLLEGE AND HAVE THE ADVANCED DEGREES. THEY WANT TO DO THAT RESEARCH FOR THEY MAKE THAT PURCHASE DECISION. CAROLINE: I'M INTERESTED IN THIS BEING RECORD NUMBERS. PERHAPS THE BEST QUARTER IN HISTORY YET YOUR MARKET CAPITALIZATION IS HALF OF WHERE IT WAS BACK IN 2014. HOW CAN YOU CONVINCE AN INVESTOR BASE YOU ARE WORTH MORE THAN THE VALUE OF WHAT YOU ARE BRINGING? >> WE REALLY HAVE TRANSFORMED THE COMPANY OVER THE PAST FIVE YEARS.
WE MOVED FROM WHAT IS A SALES GROWTH MODERATE TO A PRODUCT LED GROWTH MODEL. THAT PRODUCT LED GROWTH MODEL IS PAYING OFF. WE OBVIOUSLY SAW STRONG ADJUSTED EBIT TOP MARGINS IN THE THIRD QUARTER BUT OVER THE LONG-TERM, WE THINK THE PRODUCT LED MODEL ENABLES US TO DELIVER PROFITABLE GROWTH FOR THE LONG TERM. WE ARE GOING THROUGH OUR
PLANNING PROCESS FOR 2014 -- 2024 AND WE ARE EXCITED ABOUT WHAT WE CANNICK -- ACHIEVE NEXT YOUR DESTINY'S YEAR. CAROLINE: HOW ABOUT GLOBALLY? WHERE CAN YOU PULL THE LEVERS IN TERMS OF GROWTH? SIEMENS IS HAVING A HARDER MACRO PICTURE THAN IN THE U.S.. HOW DO YOU SEE YOUR ABILITY TO RIDE THE U.S. OUTPERFORMANCE?
>> THE U.S. ECONOMY HAS HELD IN THEIR. WE HAVE BEEN VERY RELEVANT TO CONSUMERS THAT THEY MADE THOSE DECISIONS AROUND INFLATION. FUNDAMENTALLY, WHAT WE WANT TO DO IS TO LEVERAGE TECHNOLOGY TO CONTINUE TO DELIVER VALUE TO CONSUMERS AND TO ADVERTISERS. WE HAVE TO GIVE THEM VALUE AND THEY HAVE TO FIND US RELEVANT. WE GENERATE THAT CONTENT
THROUGH THE USER REVIEWS AND WE THINK IT'S IMPORTANT FOR THOSE TO BE TRUSTED. WE WANT TO BE THAT TRUSTED BRAND FOR FOLKS. BUT WE ALSO WANT TO BE THE BEST POSSIBLE FIT -- PLACE FOR CONSUMERS TO GO TO MAKE PURCHASE DECISIONS PARTICULARLY AROUND SERVICES. WE ARE CONTINUING TO INVEST THEIR AND DIFFERENTIATE THE EXPERIENCE. WE GREW HOME SERVICES 20% IN THE THIRD QUARTER AND WE THINK WE ARE TAKING MARKET SHARE WE THINK THAT SETS US UP WELL FOR THE FUTURE. CAROLINE: GREAT TO HAVE SOME TIME WITH YOU.
THAT'S A GREAT MACRO PICTURE. ED: IT'S FRIDAY WHICH MEANS FOR THE FINAL TIME THIS WEEK, WE WILL CHECK IN ON THE EUROPEAN MARKETS. THE STOXX 600 EUROPE IS THE GAUGE WE HAVE BEEN CHECKING ON. IT'S AT ITS BEST WEEK SINCE MARCH, REBOUNDING AND A BIG PART OF THAT IS THE CENTRAL BANK STORY BUT ALSO EUROPEAN EARNINGS. COUNTERING THAT ON THE OTHER CITED THE GEOPOLITICAL RISK STORY AND THE ISRAEL-HAMAS WAR HAS BEEN IMPACTING BRENT CRUDE WHICH IS THE GLOBAL BENCHMARK FOR OIL SEPARATE FROM WTI WHICH IS DOWN 4% FOR THE WEEK. YIELDS ARE COMING DOWN A LITTLE BIT.
THE GERMAN BUND IS DOWN AND YOU'RE-DOLLAR IS UP 1.6%. WE'VE BEEN SHOWING YOU THE EUROPEAN MARKETS BUT THAT'S IT. CAROLINE: AS FUN AS THEY DICTATED -- NASDAQ 101.3%, BASICALLY BEST WEEK FOR THE BIG
BENCHMARKS SINCE LAST YEAR, SO CLEARLY A DESIRE. TWO YEAR YIELDS CURRENTLY DIPPING DOWN ACROSS THE BOARD. WE HAVE SEEN BONDS RALLYING, YIELDS FOLLOWING. ALSO LOOKING AT BITCOIN. WE ARE SEEING BITCOIN TO THE DOWNSIDE.
A READ IN THE WORLD OF COURT DECISIONS, SAM BANKMAN-FRIED AND FTX, THE GUILTY VERDICT. ED: THAT'S ONE OF THE BIGGEST STORIES OF THE YEAR AND WE WILL GET BACK TO IT. SAM BANKMAN-FRIED CONVICTED OF A MASSIVE FRAUD THAT LED TO THE COLLAPSE OF THE FTX EXCHANGE FOLLOWS A MONTH-LONG TRIAL WHERE WE HEARD FROM SAM BANKMAN-FRIED HIMSELF, SOME OF HIS CLOSEST FRIENDS AND CONFIDANTES. WE WANT TO LOOK AT HOW THE TRIAL PLAYED OUT WITH CHRISTINE ADAMS, PARTNER AT A LAW FIRM WITH OVER 25 YEARS OF EXPERIENCE AS A FEDERAL PROSECUTOR SPECIALIZING IN SEC INVESTIGATION AND WHITE-COLLAR CRIME. OUR REPORTER PAINTED THE PICTURE. SHE WAS IN THE COURTROOM THE MOMENT THE VERDICT WAS READ OUT. WAS THE VERDICT AND THE SEVEN
GUILTY COUNTS THAT CAME A SURPRISE TO YOU? CHRISTINE: HONESTLY, NO. I WAS A BIT SURPRISED THAT THE VERDICT CAME SO RAPIDLY, BUT I THINK EVERYONE WHO WAS WATCHING THIS TRIAL WITH SOME BACKGROUND AND EXPERTISE SAW THIS SHIP SINKING RAPIDLY. IT WAS CLEAR THAT SAM BANKMAN-FRIED'S WAS GOING TO BE WHAT IT ENDED UP BEING, A HAIL MARY PASS THAT WAS NOT SUCCESSFUL. THERE REALLY WAS NOT A QUESTION WHEN THE GOVERNMENT KEPT THINGS SO SIMPLE AND SIMPLY SHOWED THAT SANDING AND FREED -- THAT SAM BANKMAN-FRIED SAID ONE THING AND DID ENTIRELY ANOTHER IN HIS IMAGE WAS BASICALLY A RUSE AS PART OF THIS WHOLE CRYPTOCURRENCY FRAUD. ED: THE LEAD HEADLINE ON BLOOMBERG
THIS MORNING IS HE FACES DECADES IN PRISON AFTER SWIFT GUILTY VERDICT. THE FACING DECADES IN PRISON PART, HELP OUR AUDIENCE UNDERSTAND HOW THE SENTENCING PROCESS WILL WORK FROM THIS POINT. CHRISTINE: SO THERE IS A SET OF GUIDELINES FACTORS OUT THERE, THE U.S. SENTENCING GUIDELINES, BUT THOSE ARE DISCRETIONARY. THE COURT IS REQUIRED TO CONSIDER THOSE VARIOUS FACTORS AND MAKE A DETERMINATION AT HIS OWN DISCRETION HOW THOSE WILL APPLIED TO MR. BANKMAN-FRIED'S SENTENCE. WHAT'S DRIVING THE SENTENCE AS POSSIBLY LIFE IS THE LOSS INVOLVED. OBVIOUSLY THERE'S MILLIONS IF
NOT BILLIONS OF DOLLARS LOST HERE, SO THAT'S ONE MAIN CONSIDERATION. ANOTHER CONSIDERATION WILL BE HIS LEADERSHIP IN THE ORGANIZATION. SO WHAT WILL HAPPEN IS MR. BANKMAN-FRIED WILL BE SUBJECTED TO AN INTERVIEW WITH THE PROBATION OFFICE AND THEY WILL PREPARE WHAT'S CALLED A PRESENTENCE REPORT AND MAKE A RECOMMENDATION BASED ON HIS PERSONAL BACKGROUND AND THE FACTORS AROUND THESE CRIMES THAT THE DEFENSE AND GOVERNMENT CAN THEN RESPOND TO AND THE COURT WILL TAKE THAT INTO CONSIDERATION IN SENTENCING MR. BANKMAN-FRIED. CAROLINE: HIS OWN LEGAL TEAM SHOWED THEIR
DISAPPOINTMENT REGARDING THE VERDICT. WILL THEY APPEAL AND WHAT SORT OF GROUNDS MIGHT THEY USE? FOR EXAMPLE, HAVE SEEN THAT THERE WAS CONCERN AROUND LACK OF ABILITY TO ACCESS CERTAIN MEDICINES, FOR EXAMPLE. CHRISTINE: YES. I AM CERTAIN THAT THEY WILL APPEAL AND THAT WILL LIKELY BE ONE OF THE GROUNDS. ANOTHER COULD POSSIBLY THE FACT -- POSSIBLY BE THE FACT THAT THE COURT LIMITED HIS DEFENSE THAT HE RELIED ON THE ADVICE OF LAWYERS AS EVIDENCE IN HIS CASE. I UNDERSTAND THAT THE DEFENSE
WAS OBJECTED TO THE SAID FIRST BY THE GOVERNMENT DURING THE DEFENSE'S CROSS-EXAMINATION OF THE COOPERATING WITNESSES AND THOSE OBJECTIONS WERE SUSTAINED BY THE GOVERNMENT. THAT MIGHT BE ANOTHER GROUNDS FOR APPEAL. CAROLINE: AND WHAT ABOUT THOSE THAT GAVE EVIDENCE, THOSE THAT PLEADED GUILTY THEMSELVES? HOW DO WE ANTICIPATE THAT THEY TOO WILL FACE PUNISHMENT POTENTIALLY, PRISON TIME? CHRISTINE: THEY WILL. THIS WILL BE IN THE CORE'S
DISCRETION. THEY WILL BE SENTENCED AFTER MR. BANKMAN-FRIED IS AND THEY WILL TAKE INTO CONSIDERATION THEIR COOPERATION IN THE CASE. THEY WILL ALSO CONSIDER THE FACT THAT THEY WERE ALL LEADERS IN THIS ORGANIZATION AS WELL.
WHEN WAS HEAD OF ENGINEERING, ONE WAS THE COFOUNDER, WHEN WAS THE CEO OF FTX. THE COURT WILL ALSO CONSIDER THE VALUE OF THEIR TESTIMONY. IT'S VERY DIFFICULT OFTENTIMES TO PROVE SOMEONE'S INTENT. THERE WAS OBVIOUSLY A LOT OF CORROBORATING EVIDENCE IN CONTEMPORARY BUSINESS -- IN CONTEMPORANEOUS MESSAGES AND DOCUMENTS BUT HAVING PEOPLE IN THE ROOM IS VALUABLE. THE COURT WILL TAKE INTO CONSIDERATION ALSO THAT THEY COOPERATED ESSENTIALLY AFTER-THE-FACT. NO ONE TOOK A RISK AND WORE A
WIRE WHILE THIS WAS HAPPENING. THESE ARE THINGS THE COURT WILL TAKE INTO CONSIDERATION WHEN SENTENCING THE COOPERATING WITNESSES. ED: CHRISTINE ADAMS, GREAT TO GET YOUR EXPERTISE. DECADES IN THAT EXPERTISE AS A PROSECUTOR. MEANWHILE, LET'S CONTINUE THE
CONVERSATION AND THE RAMIFICATIONS FOR THE INDUSTRY. NED IS WITH US. NICK, IS THIS GOOD NEWS? IS THIS A SIGH OF RELIEF FOR THE INDUSTRY THAT THIS HAS BEEN DONE AND DUSTED OR DOES IT HAVE A SPILLOVER EFFECT THAT THE CRIME COULD HAVE BEEN COMMITTED IN THIS INDUSTRY GROUP? NICK: IT'S A MOMENT OF RELIEF AND I SAW A LOT OF CELEBRATION AND JUBILATION ON CRYPTO TWITTER LAST NIGHT. PRACTICALLY EVERYONE IN THE INDUSTRY WAS HARMED BY SBF, BY FTX. NO ONE WAS UNSCATHED. AND THE COLLAPSE OF FTA ESCAPE REGULATORS COVER TO GO AFTER THE INDUSTRY HARSHLY, WHICH WE HAVE SEEN IN THE LAST YEAR, SO I THINK VIRTUALLY EVERYBODY IS PLEASED AT THE GUILTY VERDICT HERE AND GRATEFUL THAT THIS IS OVER AND WE CAN PUT THIS EPISODE BEHIND US. ED: GOOD MORNING FROM SAN FRANCISCO, GOOD AFTERNOON WHERE YOU ARE.
WE ARE CAREFUL TO DRAW THE CAUSAL LINK OVER THE TRADING OF CRYPTO MARKETS THIS WEEK AND THE TRIAL. THAT IS WHAT WE ARE WRITING ABOUT ON BLOOMBERG. RED HOT CRYPTO REBOUND CALLS AS BANKMAN-FRIED IS FOUND GUILTY. DID YOU SEE THAT, THE TENSION OF THE TRIAL, PLAY OUT IN THE MARKETS THAT YOU ARE FOCUSED ON? NIC: I DON'T NECESSARILY SEE A STRONG CONNECTION BETWEEN THE OUTCOME OF THE TRIAL AND PRICE ACTION. I MEAN, ULTIMATELY, VIRTUALLY EVERYONE THOUGHT THIS WOULD BE THE OUTCOME. I THINK IT'S CLEAR OVER THE PRIOR FEW MONTHS THAT SAM DID NOT HAVE MUCH OF A DEFENSE AND, FRANKLY, IT WAS OBVIOUS IF YOU FOLLOWED ANY OF THE BOOKS WRITTEN ABOUT FTX THAT HE DID NOT HAVE MUCH OF A CASE HERE. I MEAN, HIS DEFENSE THAT HE
MOUNTED IN THE INITIAL WEEKS AFTER THE INSOLVENCY, AFTER THE BANKRUPTCY, WAS PRETTY WEAK. THEY SIPHONED THE FUNDS AND THE MARGIN TRADING EXCUSE DID NOT REALLY MAKE SENSE. SO FROM WHAT I CAN TELL, IT SEEMS LIKE EVERYONE EXPECTED THIS OUTCOME. SOME PEOPLE THOUGHT THERE MIGHT
HAVE BEEN A HUNG JURY OR SMALL LIKELIHOOD HE WEASELED HIS WAY OUT OF IT, BUT ULTIMATELY IT WAS FORECASTABLE. CAROLINE: YOU MENTIONED HOW NO ONE WAS LEFT UNSCATHED IN THE INDUSTRY AND I BRING UP A POST COMING FROM ALFRED LYNN OF SEQUOIA AND HE HAD SAID AFTER THE RESULT THAT TODAY'S SWIFT AND UNANIMOUS VERDICT CONFIRMS WHAT WE ALREADY KNEW, THAT SBF MISLED AND DECEIVED MANY, FROM CUSTOMERS TO PARTNERS AND INVESTORS, INCLUDING MYSELF. THEY DID THEIR OWN 18 MONTH WORKING RELATIONSHIP, EVALUATED THAT, AND CONCLUDED THEY HAD BEEN THERE LITERALLY MISLED AND -- THEY HAD BEEN DELIBERATELY MISLED AND LIED TO. WHAT ARE THE LEARNINGS FROM THIS? HOW PEOPLE INVESTIGATE THE FOUNDERS AND WHAT'S BEING BUILT IN THE ECOSYSTEM? HAVE THINGS CHANGED? NIC: YEAH.
I DON'T KNOW PRECISELY WHAT SEQUOIA'S DILIGENCE PROCESS IS BUT IT'S THE JOB OF VENTURE CAPITALISTS TO ASCERTAIN WHETHER YOU ARE BEING LIED TO. WE PASSED ON FTX. WE FELT THE JUICE WAS NOT WORTH THE SQUEEZE THERE. IT WAS AN UNREGISTERED OFFSHORE EXCHANGE.
MANY OF US WERE SKEPTICAL OF SBF THROUGHOUT HIS HISTORY IN THE CRYPTO SPACE. I AM NOT SAYING WE KNEW THERE WAS A FRAUD GOING ON, BUT THE SIGNS WERE CERTAINLY THERE. I THINK THE LESSON TO TAKE FROM IT IS YOU CANNOT BE TAKEN IN BY THESE WONDER CAN -- THESE WUNDERKINDS THAT BECOME THE MAIN CHARACTER IN CRYPTO AND DON'T BE TAKEN IN BY OUTRAGEOUS GROWTH AND THINGS LIKE BOARDS AND GOVERNANCE REALLY MATTER, ALIGNMENT MATTERS. THIS WAS A WAY AS A VENTURE CAPITALIST TO DECIDE THE OPPORTUNITY WAS NOT WORTH IT. ED: NIC CARTER GIVING HIS PERSPECTIVE ON HIS INTERACTIONS WITH FTX AND THE OUTCOME OF HIS -- OF THIS TRIAL.
THANK YOU FOR YOUR TIME. THAT'S NOT THE ONLY CRYPTO SITUATION UNDER WASHINGTON'S SCRUTINY. THE FTC RELEASED YESTERDAY A REDACTED VERSION OF ITS ANTITRUST COMPLAINT AGAINST AMAZON, ALLEGING THE BIG TECH GIANT DOUBLED THE NUMBER OF JUNK ADS TO BOOST PROFITS AND DELETED INTERNAL COMMUNICATIONS TO THWART A FEDERAL ANTITRUST PROBE. FTC CHAIR LENA CON SPOKE TO
EMILY CHANG AT A TECH EVENT IN SAN FRANCISCO. HAVE A LISTEN. >> WHAT IS INTERESTING IS HOW, BE IT IN THIS CASE OR OTHER CASES RELATING TO PLATFORMS, WE SEE A MONOPOLY PLAYBOOK, SO IN THE EARLY YEARS, THE FIRMS ARE CHASING GROWTH AND SHARE, SO THEY WILL COMPETE TO MAKE THEIR PRODUCTS GOOD FOR PEOPLE, BUT WE HAVE SEEN HOW IN DIGITAL MARKETS ONCE THE MARKET TIPS AND THESE FIRMS START ENJOYING MONOPOLY POWER AND ARE ABLE TO START PROTECTING THAT POWER, WE SEE THAT THEY START BECOMING TOO BIG TO CARE IN A BASIC WAY WHERE THEY CAN MAKE THEIR PRODUCT WORK -- WORSE, MORE EXPENSIVE. CORY DOCTOROW HAS WRITTEN ABOUT THIS EFFECTIVELY, THE KIND OF LIFECYCLE WE SEE, WHERE AT THE KIND OF IN STAGE OF THE MONOPOLY CYCLE THESE FIRMS ARE JUST IN EXTRACTION MODE, WHERE THEY ARE REALLY NOT HAVING TO COMPETE OR MAKE THEIR PRODUCTS BETTER, AND SOMETIMES IT CAN BE HARD TO IMAGINE WHAT THE COUNTERFACTUAL WOULD BE, LIKE, WHAT WOULD HAVE HAPPENED IF WE HAD MORE COMPETITION, BUT WHAT'S SO INTERESTING THAT WE WERE ABLE TO FIND THROUGH OUR INVESTIGATION WAS THAT, YOU KNOW, THEY WERE NOT BEING SUBTLE ABOUT IT.
THESE WERE TACTICS THAT VERY OVERTLY HAD THE EFFECT OF OVERCHARGING PEOPLE BY UPWARDS OF $1 BILLION, ACTIVELY DEGRADING THEIR SERVICES IN WAYS THEY RECOGNIZED WAS MAKING THE PRODUCT WORSE, AND AT VARIOUS POINTS THERE WERE PEOPLE AT AMAZON SAYING, HEY, WE THINK THESE PRACTICES ARE ACTUALLY BAD FOR PEOPLE. LET'S NOT DO IT. AND AT EACH JUNCTURE, THEY WERE OVERTURNED BY THE EXECUTIVE, SO IT'S ALL LAID OUT IN OUR LAWSUIT AND WE THINK WE HAVE A STRONG CASE. >> SO IN YOUR VIEW, AMAZON IS A MONOPOLY.
>> THAT IS WHAT OUR LAWSUIT ALLEGES. CAROLINE: THE FTC CHAIR. MEANWHILE, THE CEO OF TIKTOK WILL VISIT BRUSSELS NEXT WEEK TO DISCUSS DATA PROTECTION AND DISINFORMATION WITH REPRESENTATIVES FROM THE EUROPEAN COMMISSION. THE MEETING WILL BE THE FIRST
SINCE THE EU AND A NUMBER OF COUNTRIES BANNED GOVERNMENT OFFICIALS FROM USING TIKTOK ON THEIR WORK PHONES. ED: COMING UP, IT'S THE RACE FOR MEMORY IN THE LLM SPACE. WE WILL BREAK THINGS MEMORY ED: IT'S BEEN A BIG WEEK FOR THE TECHNOLOGY POWERING AI. AMD EARNINGS SHOW SIGNIFICANT DEMAND FOR ITS AI ACCELERATOR, WHICH IS SET TO TAKE ON INVIDIOUS -- ON NVIDIA'S H100. WE HAVE SEEN IN RAISING MONEY OR IN SOME CASES FAILING. THE TECHNICAL CHALLENGE FOR ALL OF THOSE, MEMORY.
THERE'S AN INTENSE DEMAND A NEED FOR HIGH-CAPACITY MEMORY CHIPS, PRESENTING A TECHNICAL CHALLENGE KNOWN AS THE MEMORY WALL. TO DISCUSS, PROFESSOR ARIJIT RAYCHOWDHURY AT THE SCHOOL OF ELECTRICAL AND COMPUTER ENGINEERING AT GEORGIA TECH AND AN EXPERT IN MEMORY TRIPS. WHAT IS THE MEMORY WALL? ARIJIT: IF YOU LOOK AT THE PERFORMANCE FOR A PROCESSOR AND THAT OF MEMORY, PROCESSOR PERFORMANCE IS INCREASING EVERY YEAR AT A FASTER RATE THAN THE PERFORMANCE OF MEMORY, SO THAT CREATES A SORT OF WALL THAT WE CALLED THE MEMORY WALL, THE GAP BETWEEN PROCESSOR AND MEMORY PERFORMANCE. ONE IS THE CAPACITY YOU
MENTIONED. AS WELL AS THE RATE, THE BAND WITH THAT WHICH YOU CAN READ AND WRITE FROM THE MEMORY -- THE BANDWIDTH WITH WHICH YOU CAN READ AND WRITE FROM THE MEMORY. WHAT'S HAPPENING WITH THESE LARGE LINKAGE MODELS IS THE MODEL MEMORY YOU NEED IN ORDER TO STORE ALL THE MODEL'S ACTIVATIONS AND INTERMEDIATE DATA IS BECOMING A BOTTLENECK IN COMPUTING. SO THAT'S THE MEMORY WALL, THE DIFFERENCE IN LOGIC PERFORMANCE AND MEMORY CAPACITY AND BANDWIDTH YOU NEED TO FEED THE LOGIC. ED: THIS IS YOUR AREA OF EXPERTISE.
PMD THIS WEEK TALKED UP THEIR CHIP AS HAVING SUPERIOR, HIGH-BANDWIDTH MEMORY, BUT THE GH200, THE GRACE HOPPER, IS COMING FROM NVIDIA. WHAT IS YOUR ASSESSMENT OF THOSE GPU'S? ARIJIT: I THINK THEY WILL BE COMPARABLE. IF YOU LOOK AT THE H100 COMPARED TO THE AMD OFFERING WE HAVE, OF COURSE THAT HAS MORE CAPACITY AND BANDWIDTH, BUT IF YOU LOOK AT WHAT HAPPENED A FEW MONTHS BACK, THE GRACE HOPPER, THE SUPER CHIP THAT WILL COME OUT, THAT'S GOING TO HAVE THE SAME KIND OF MEMORY CAPACITY AND HIGHER BANDWIDTH SO IT'S A RACE BETWEEN MULTIPLE COMPANIES. I THINK WE ARE IN SOME EXCITING TIMES. ED: PROFESSOR COMEY HAVE ARGUED IN YOUR RESEARCH THAT WHAT WE NEED IS DENSER -- PROFESSOR, YOU HAVE ARGUED IN YOUR RESEARCH THAT WHAT WE NEED IS DENSER, HIGHER CAPACITY MEMORY. WHAT IS THE SOLUTION? HOW DO WE FIND THAT? ARIJIT: THE SOLUTION CAN BE MULTIPLE LAYERS OF THE STACK. LOOKING AT OTHER KINDS OF
MATERIAL PROPERTIES THAT CAN BE USED AS MEMORY. THE NEXT IS CIRCUITS. YOU CAN READ, WRITE AND ACCESS THEM WITH THE LEAST AMOUNT OF ENERGY AND HIGHEST PERFORMANCE.
THEN ARCHITECTURE. HOW DO YOU PUT THE WHOLE THING TOGETHER? MORE ADVANCED SOLUTIONS. THE IDEA WOULD BE TO KEEP BRINGING THE MEMORY AND -- THE MEMORY CLOSER TO THE CHIP. IT'S AN EXAMPLE WHERE YOU WOULD USE SOMETHING LIKE THE INTEGRATION TECHNIQUE TO BRING THE CHIP OR CPU CLOSER. PEOPLE ARE LOOKING AT RESEARCHING SOLUTIONS WHERE YOU STACK THE MEMORY ON TOP OF THE LOGIC OR BRING LOGIC INTO THE MEMORY SO YOU CAN DO WHAT IS CALLED PROCESSING IN MEMORY. THERE ARE MULTIPLE RESEARCH AVENUES THAT ARE BEING EXPLORED IN ACADEMIA AND THE INDUSTRY AND ONE OR MULTIPLE OF THOSE WILL BECOME THE SOLUTION OF THE FUTURE. I THINK THE MANTRA IS HAVE MORE
MEMORY, DENSER, MORE ENERGY-EFFICIENT, POWER CAPACITY AND YOU NEEDED TO BE AS CLOSE TO THE LOGIC AS POSSIBLE -- YOU NEED THE MEMORY TO BE AS CLOSE TO THE LOGIC AS POSSIBLE. ED: WE ARE SHOWING IMAGES OF CHIPS. YOU TAKE AN ACADEMIC PERSPECTIVE BUT THERE'S WORK IN THE PRIVATE SECTOR AROUND THE WORLD ON THIS. WHAT EXCITES YOU THE MOST? WHO IS DOING THE CUTTING EDGE OF MEMORY? ARIJIT: DIFFERENT COMPANIES ARE DOING DIFFERENT THINGS AND INNOVATIONS ARE HAPPENING AT ALL LAYERS OF THE STACK. MACRON HAS SOME INTERESTING SOLUTIONS. THEY HAVE ONE OF THE LARGE
CONFERENCES IN THE DEVICE TECHNOLOGY WORLD, CALLED THE INTERNATIONAL ELECTRONIC DEVICE MEETING. IT HAPPENS IN SEATTLE EVERY DECEMBER. SO THERE ARE SOME ANNOUNCEMENTS THEY WILL MAKE ON SOME EXCITING TECHNOLOGIES THAT ARE KIND OF BASED ON 3D INTEGRATION.
SOLUTIONS FOR FLASH AND DRAM. AT MULTIPLE LAYERS OF ABSTRACTION, FROM THE TECHNOLOGY, CIRCUITS AND ARCHITECTURE, WE SEE A LOT OF THINGS HAPPENING IN THE MEMORY END. IT IS NOT JUST THE MEMORY IN ISOLATION BUT THE INTEGRATION, THE COUPLING WITH LOGIC THAT IS MAKING THE ENTIRE SPACE FOR MORE -- THE ENTIRE SPACE MORE VIBRANT. ED: PROFESSOR ARIJIT RAYCHOWDHURY OF GEORGIA TECH, THANK YOU. CAROLINE: FASCINATING. LOVE THAT GEEK OUT. APPLE SHARES TAKING AHEAD AFTER
HIS EARNINGS YESTERDAY. MORE COVERAGE AHEAD. THIS IS BLOOMBERG TECHNOLOGY. CAROLINE: SHARES OF APPLE STILL LOWER BY ABOUT .8%. LET'S GET TO BLOOMBERG INTELLIGENCE TO ARTICULATE THAT THIS IS A CHINA PROBLEM, IT FEELS, FIRST AND FOREMOST. >> YOU SEE THAT. IPAD SALES NOT GOOD. THE CHINA NUMBER WAS THE SURPRISE ON THE NEGATIVE SIDE. THAT REMAINS THE CONCERN AND IT
WILL BE THE MOST IMPORTANT FACTOR WHEN WE GOING TO THE NEXT EARNINGS SEASONS -- SEASON BECAUSE THAT WILL DICTATE HOW APPLE'S 2024 SHAPES UP. CAROLINE: ALWAYS LOOKING FORWARD TO THE NEXT SET OF EARNINGS EVEN WHILE WE SEEM TO BE RECOVERING. THANK YOU. THE PUSH FORWARD THERE ON APPLE. THAT DOES IT FOR THIS EDITION OF BLOOMBERG TECHNOLOGY, ED. ED: IT'S BEEN AN INCREDIBLE WEEK.
WE HAVE COVERED EUROPEAN MARKETS, EARNINGS, THE TRIAL OF SAM BANKMAN-FRIED, AND YOU CAN RECAP EVERY EPISODE ON OUR PODCAST. WE HAVE EVERY EPISODE ON THE PLATFORMS BUT ALSO SPOTIFY, IHEART. IN NEW YORK CITY AND OVER HERE IN SAN FRANCISCO, HAPPY FRIDAY. THIS IS BLOOMBERG TECHNOLOGY.
2023-11-06 21:51
Show Video
Other news