Bloomberg Technology 09/15/2023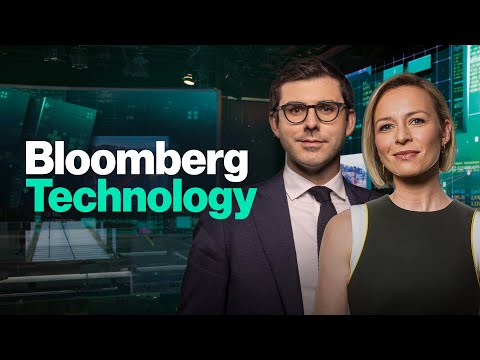 Show Video
>> FROM THE HEART OF WHERE INNOVATION COLLIDE IN SILICON VALLEY AND BEYOND, THIS IS BLOOMBERG "TECHNOLOGY" WITH CAROLINE HYDE ED LUDLOW. CAROLINE: I'M CAROLINE HYDE. ED LUDLOW IS OFF. COMING UP, MARKETS DROPPED, WE TALK ALL THINGS IPO.
ARM COMPLETES THE BIGGEST OF THE YEAR. INSTACART SET TO GO PUBLIC NEXT WEEK. WE TALKED TO THE FORMER CEO OF SOPHIA AS HIS COMPANY JOINS OTHERS.
HOW WILL THE UAW STRIKES IMPACT AUTOMAKERS AND ELECTRIC VEHICLE MARKET? WE DISCUSS THAT ANYMORE PLUS, CHECK ON THE MARKETS BECAUSE IT IS A DOWN DAY. MORE VOLATILITY COMES AS THE OPTIONS EXPIRE. NASDAQ OFF BY 1.3% PER YEAR FEELING THE PAIN. SO TOO IS THE NVIDIA. TMC ASK MAJOR SUPPLIERS TO
POTENTIALLY DELAY SHIPMENT OF EQUIPMENT. WITH THE SEAT WITH HER OR NOT BLOOMBERG CAN CONFORM THOSE REPORTS BUT THE CHIP SECTOR DOWN BY 2.4 PERCENT. BITCOIN ON THE DOWNSIDE. INDIVIDUAL MOVERS I WANT TO GET
TO YOU BECAUSE WE HAVE SEEN THE LIKES OF ADOBE UNDERWHELMING DOWN BY 3.8%. THE NUMBERS COME IN LINE BUT NOT GOOD ENOUGH AND THOUGH THEY DID SEE CONTINUED STRENGTH IN THE MEDIA BUSINESS. APPLE ON THE DOWNSIDE IS WE SAW STRONG DEMAND FOR THE IPO 15, -- IPHONE 15. THE COMEBACK IS HERE. THIS WEEK WAS THE BIGGEST DEBUT OF THE YEAR.
SPEAKING WITH THE CEO RENE HUSK WHO WAS CONFIDENT IN THE OUTCOME FOR HIS BUSINESS. >> WITH A UNIQUE BUSINESS MODEL BIGGEST IS THE ABILITY TO HAVE A GOOD VISION IN THE FUTURE WHEN PEOPLE USE OUR PRODUCTS. RELATIVE TO OUR OUTLOOK, WE HAVE A HIGH CONFIDENCE THE GROWTH RATE WE HAVE TALKED ABOUT WILL BE SUSTAINED. CAROLINE: HOW DO YOU THAT IDIOSYNCRATIC WAS THAT EVENT?KATIE ROOF IS HERE TO DISCUSS IT ALL.
I'M INTERESTED TO HOW YOUR SOURCES ARE SAYING ARM IS FOR THE LIKES OF IS THE CARD AND OTHER COMPANIES THAT WANT TO HIT THE MARKET RUNNING. CLIENTS THE IPO WINDOW IS OPEN. TECH IPOS CAME TO A HALT LATE 2021 AND ARM IS THE FIRST BIG ONE AND IT WENT WELL PER YEAR IT WENT UP 25% WHICH IS WHERE THEY OFTEN AIM FOR IT TO GO. WE SAW INSTACART RAISE THEIR PRICE RANGE PARTLY BECAUSE OF THIS. IT SHOWS PUBLIC INVESTOR ENTHUSIASM.
ARM AND IS DIFFERENT COMPANIES, BUT BANKERS ARE GOING TO ARGUE A SIGN OF TECH ENTHUSIASM BROADLY. INSTACART RANGE FROM 26 TO 28 TO 30. STILL LOWER THAN WHERE THEY WERE BOTH BETTER THAN WHERE THEY WERE HOPING A FEW DAYS AGO. CAROLINE: WHEN WE HEAR THE REPORTS OF JUST HOW HANDS-ON MASS THAT WAS IN THE PROCESS AND MAYBE HE DECIDED TENDER SHOOT THE OVERALL PRICE RANGE SHE COULD'VE GOT FOR THE SHARES, LEAVE MONEY ON THE TABLE TO GET THAT FROM ARE WE LIKELY TO SEE THAT REPLICATED THE OTHERS WHO WANT TO COME TO THE MARKET? HOW DIFFICULT A BALANCING ACT IS IT? KATIE: WHAT HAPPENED WAS UNUSUAL WHERE THEY THOUGHT THEY COULD PRICE THE COMPANY AT 52 A SHARE BUT ARM WENT WITH 51 PARTLY BECAUSE HE WANTED TO ENSURE BIG POP ON THE FIRST DAY BUT THAT MEANS A LITTLE LESS MONEY WAS RAISED FOR THE COMPANY.
I WOULD SAY USUALLY COMPANIES ARE GOING TO TAKE THE BAKER RECOMMENDATION. THEY DO THESE PIPES IS DEVISE NEW INVESTORS ARE TAKING A RISK ON DAY ONE. OTHERWISE WHY WOULD YOU INVEST ON DAY ONE? IF YOU LEAVE -- TOO MUCH OF A POP THAT IS MORE OF THE COMPANY COULD'VE RAISE. THEY TRY TO TIME IT BUT IT US ALL -- IS A GUEST. THEY TALK TO PUBLIC INVESTORS TRYING TO FIGURE OUT WHAT THEY'RE GOING TO BUY, HOW MUCH THEY'RE GOING TO BUY AND SOME MATH AND ALSO A LOT OF GUESSING. CAROLINE:
THE CFO OF INSTACART KNOWS THESE BANKING WORLDS WELL. KATIE: EXACTLY. THE CFO OF INSTACART USE RUN GOLDMAN-S TEAM, THEIR INVESTMENT BANKING GROUP PROTECT SO HE WAS THE ONE PRICING ON THESE TECH IPOS IN THE PAST OF THERE'S ANYONE THAT KNOWS HOW TO OPTIMIZE INSTACART SUCCESS, IT WOULD BE HIM. CAROLINE: ALL EYES ON HIM.
WE WAIT WITH BAITED BREATH. THIS BEGAN MORE BROADLY THE MARKET AND SENTIMENT AROUND TECHNOLOGY NAMES AS OF THE FOR THE IPO WINDOW TO BE BACKED AND RUNNING WITH LAURA COOPER. FORMER STARTED JUST OVER HERE AT BLOOMBERG AS WELL -- DAMAGES -- VERY SMALL LOOSE, OVERALL WHAT SORT OF FOCUS ARE YOU PUTTING FOR YOUR CLIENTS ON THESE NEW COMPANIES TO COME TO THE MARKET? LAURA: WHAT HAS BEEN MOST INTERESTING IS WE HAVE SEEN A MUTED IPO BACKDROP THIS YEAR. IT HAS BEEN A LITTLE STRONGER THAN LAST YEAR BUT WELL BELOW LEVELS WE SAW IN 2021. I THINK THIS REFLECTS A COUPLE OF FACTORS. WE ARE IN THIS ENVIRONMENT OF
HEIGHTENED MACRO UNCERTAINTY. INVESTORS HAVE UNCERTAINTY ABOUT WHERE RATES ARE GOING. WILL BE A PROFIT BACKDROP TO ENTER INTO THIS MARKET? I THINK THERE IS THIS GREATER SCRUTINY AROUND VALUATIONS. INVESTORS ARE NOT NECESSARILY CHASING THE NEXT BIG GROWTH STOCK. IT IS ABOUT LOOKING AT THOSE
MARGINS, LOOKING AT PROFITABILITY, AND DEMAND DYNAMICS TO GAUGE IS THIS SOMETHING WE WANT TO INVEST IN. CAROLINE: I 70 ALSO GEOPOLITICAL -- UNCERTAINTY AND ALSO GEOPOLITICAL AND WE THINK ABOUT THE AI HYPE. HOW MUCH IS ARTIFICIAL INTELLIGENCE LEANING INTO THE VALUATION CONUNDRUM? LAURA: I THINK CERTAINLY THE AI HYPE HAS BEEN A KEY DRIVER AROUND THE OUTPERFORMANCE WE HAVE SEEN IN THE U.S. TECH STOCKS YEAR TO DATE. WE HAVE SEEN THAT COME OFF A BIT IN RECENT WEEKS. UNDERLYING THIS AI YOU FOR YOUR THERE'S STILL A STRONG FUNDAMENTALS AND IT IS WHY WE SEE ARTIFICIAL INTELLIGENCE AS A KEY SECULAR METAPHORS OVER THE COMING YEARS.
THINK ABOUT THE PROFITABILITY BACKDROP OF THIS WAS THROUGH IN EARNINGS. THOSE COMPANIES CAN GENERATE THE TYPE OF EARNINGS THAT INVESTORS ARE DEMANDING. IF YOU LOOK AT THE EARNINGS ESTIMATES THE NEXT 12 MONTHS SO GOT ABOUT 15 PERCENT MARK, WELL ABOVE OTHER SECTORS AND PROBABLY THE ONLY SECTOR THAT CAN MEET THE EARNINGS EXPECTATIONS. AS THOSE EARNINGS POTENTIALLY JUSTIFIED IN THE COMING QUARTERS, WE THINK THERE IS FURTHER SCOPE FOR THIS TECH RALLY TO RUN, EVEN AS WE START TO SEE GREATER BOUTS OF VOLATILITY AROUND SOME OF THE NEGATIVE HEADLINES COMING THROUGH.
IT DOES NOT DETER WHAT WE SEE IS A VERBAL LONG-TERM DEMAND. CAROLINE: I'M LOOKING AT TECHNOLOGY ON THE STOXX 600, THE WORST PERFORMING SECTOR THE LAST THREE MONTHS. HOW GLOBAL IS THIS VIEW TECHNOLOGY IS A SECTOR TO BE IN? LAURA: IT DEPENDS ON WHERE WE ARE GOING TO SEE THOSE BENEFICIARIES SOME OF THE LONGER-TERM STRANDS AROUND. RESHORING AND SEE -- SEMICONDUCTOR SPACE MAY BE TILTED MORE TO U.S. BUT IT DOES REFLECT THE MARKET
CONCENTRATION SO THAT IS LEADING US MORE TO U.S. EQUITY TILT OVER EUROPE. IF WE THINK ABOUT BROADER IN THE TECH SPACE, IT IS NOT KNOWN TO BE THE DRIVER OF THOSE EUROPEAN BENCHMARKS. OVERALL, WE LOOK AT POSITIONING IN TECH STOCKS, PROBABLY TILTED TOWARDS U.S., THAT IS PROBABLY WHERE IT'S GOING TO BE THE GREATEST DEMAND RESILIENCY.
SEMICONDUCTORS IS A VERY STRONG CONVICTION CALL FOR US ON THE BACK OF THESE MEDIUM-TERM AI DYNAMICS. WE ADVOCATE FOR TAKING A GLOBAL EXPOSURE BECAUSE WE DO THINK THERE IS POCKETS OF OPPORTUNITY AND NOT TAKING TOO MUCH OF A CONCENTRATED RISK BECAUSE SOME OF THOSE GEOPOLITICAL FRAGMENTATIONS COULD ARISE AND WE DID NOT WANT TO HAVE PARTICULAR EXPOSURE IN THAT BROADER SEMICONDUCTOR SPACE. CAROLINE: GOOD ON THE DAY IF YOU'RE LOOKING AT THE STOCKS.
I'M INTERESTED IN DIGGING INTO WHAT MAKES NAI COMPANY NAI COMPANY FOR YOU -- AN AI COMPANY NAI COMPANY FOR YOU. LAURA: THE FIRST WOULD BE AROUND HOW DOES AI BOOST THE COMPANY'S EARNINGS? HARVEY GOING TO SEE THIS CHANGE PRICING MODELS, REVENUE GROWTH GOING FORWARD, PARTICULARLY IF WE THINK ABOUT SOFTWARE PROVIDERS. HOW WILL THEY DEPLOYED THIS TO THE BROADER LANDSCAPE YAK THOSE COMPANIES THAT HAVE BEEN ABLE TO SECURE AI PATENTS HAVE SEEN AN INCREASE IN THEIR ECONOMIC VALUES. THEY ARE SHOWCASING THE IMPACT OF AI AT THE COMPANY LEVEL. WE CAN THINK ABOUT HOW IS AI GOING TO IMPACT OPERATIONAL EFFICIENCIES. ARE WE GOING TO SEE MORE STREAMLINED BUSINESSES, MARK COST CUTS? OR ARE WE GOING TO SEE AI GENERATED BOOM DRIVE THIS EFFICIENCY, PRODUCTIVITY GAINS THAT IN TURN WILL HAVE BENEFITS FOR SOME OF THE COMPANIES? THIRD I THINK IS THE KEY QUESTION BEEN ASKED.
IS AROUND HOW IS AI GOING TO DISRUPT THIS ON A SECTOR BASIS? WHICH OF THESE SECTORS IS GOING TO BE THE GREATEST BENEFICIARIES? SOME ARE OBVIOUS. SOFTWARE PROVIDERS, SEMICONDUCTORS. IF WE THINK OF THE NEXT STEP AROUND CYBERSECURITY, SOME OF THOSE PREPARE -- DATA PROVIDERS. ALSO HEALTH CARE, LEGAL FILLED. IT IS ABOUT CAPTURING THOSE AREAS WHERE WE THINK IT IS NOT IN THE PRICE BUT THEY'RE PROBABLY GOING TO BE NET BENEFICIARIES AS THIS AI TREND UNFOLDS. CAROLINE: TOTALLY ALL-ENCOMPASSING THIS AI CONVERSATION.
LAURA COOPER, HAPPY WEEKEND. COMING UP, WERE TALKING ABOUT THE HYPE AROUND CRYPTO. TALK ABOUT THE APPLICATION RIGHT NOW AND MORE BROADLY WHERE WE ARE SEEING FINTECH FIRMS FINDING SOME CONCERNS AROUND WANTING TO BECOME BANKS. DISCUSS THE FIGURE COFOUNDER CAROLINE: WE WAIT WITH BAITED BREATH FOR POTENTIAL STATEMENT TO FROM THE WHITE HOUSE. PRESIDENT BIDEN SPEAKING ABOUT THE STRIKE ACTION INC.
UNDERWAY -- UNDERWAY. UAW VOTED TO STRIKE AT MIDNIGHT AFTER NEGOTIATIONS FORCE STELLANTIS, GENERAL MOTORS, FORD ALL FILTERING. -- ALL FELL THROUGH. >> WE ARE READY FOR THIS AS WE DEALT WITH COVID AND SEMICONDUCTOR STORAGE AND OTHER SUPPLY CHAIN CHALLENGES THAT HAVE CONTINUED TO PERSIST FROM COVID. OUR TEAM KNOWS NOT HOW TO MANAGE THE SITUATIONS -- KNOWS HOW TO MANAGE THESE SITUATIONS. CAROLINE: PRESIDENT BIDEN IS ADDRESSING THE NATION. PRES. BIDEN:
THE PAST DECADE AUTO COMPANIES HAVE SEEN RECORD PROFITS, INCLUDING THE LAST FEW YEARS BECAUSE OF EXTRAORDINARY SKILL AND SACRIFICE UAW WORKERS. THOSE RECORD PROFITS HAVE NOT BEEN SHARED FAIRLY IN MY VIEW WITH THOSE WORKERS. JUST AS THE TREASURY DEPARTMENT IS RELEASED A REPORT ON THINK OUT THE MOST COMPREHENSIVE REPORT EVER DEALING WITH HOW UNIONS ARE GOOD FOR BOTH UNION WORKERS AND NONUNION WORKERS. UNIONS RAISE WORKERS WAGES THEY SAID, INCOMES, INCREASE HOME OWNERSHIP, INCREASE RETIREMENT SAVINGS, ACCESS TO CRITICAL BENEFITS LIKE SICK LEAVE AND CHILD CARE, AND REDUCE INEQUALITY, ALL OF WHICH STRENGTHEN OUR ECONOMY FOR ALL WORKERS. THAT IS BECAUSE UNIONS ARE VERY
STANDARDS -- RATES STANDARDS ACROSS WORKPLACES AND ENTIRE INDUSTRIES. THAT IS WHY STRONG MUSINGS ARE CRITICAL TO THE GROWING ECONOMY AND GOING FROM THE MIDDLE OUT, BOTTOM UP, NOT THE TOP DOWN. THAT IS TRUE AS WE TRANSITION TO A CLEAN ENERGY FUTURE. I BELIEVE THAT TRANSITION SHOULD BE FAIR AND IT WENT WHEN -- AND A WIN WIN BUT ALSO BELIEVE A CONTRACT AGREEMENT MUST LEAD TO A VIBRANT MADE IN AMERICA FEATURE NEVER MOST GOOD, STRONG MIDDLE-CLASS JOBS THAT WORKERS CAN RAISE FAMILIES ON. UAW REMAINS AT THE HEART OF OUR ECONOMY AND VICTORY COMPANIES CONTINUE TO LEAD IN INNOVATION, AND LEADERSHIP.
LAST NIGHT AFTER NEGOTIATIONS BROKE DOWN UAW ANNOUNCED A TARGET TO STRIKE AT FEW BIG THREE OTHER PLANTS. NO ONE WANTS A STRIKE. BUT I RESPECT WORKERS RIGHT TO USE THEIR OPTIONS. I UNDERSTAND THE WORKERS FRUSTRATION OVER GENERATIONS ALSO WORKERS SACRIFICE SO MUCH TO KEEP THE INDUSTRY ALIVE AND STRONG, ESPECIALLY THE ECONOMIC CRISIS AND THE PANDEMIC. WORKERS DESERVE A FAIR SHARE OF BENEFITS TO CREATE FREE ENTERPRISE. I APPRECIATE THE PARTIES HAVE BEEN WORKING ROUND-THE-CLOCK AND I FIRST CALLED OF THE FIRST DAY OF NEGOTIATIONS AND SAID PLEASE STAY AT THE TABLE AS LONG AS YOU CAN TO TRY TO WORK THIS OUT. THEY'VE BEEN AROUND THE CLOCK
AND COMPANIES HAVE MADE SIGNIFICANT OFFERS. I BELIEVE THEY SHOULD GO FURTHER TO SHORT RECORD PROFITS MEAN RECORD CONTRACTS FOR THE UAW. RECORD PROFITS SHOULD BE SHARED BY RECORD CONTRACTS FOR THE UAW. JUST AS WE ARE BUILDING A COMPANY IN THE FUTURE WE NEED LABOR AGREEMENTS FOR THE FUTURE. IT IS MY HOPE THE PARTIES CAN RETURN TO NEGOTIATION TABLE TO FORGE A WIN WIN AGREEMENT, TO CONTINUE OUR ACTIVE ENGAGEMENT I AM DISPATCHING TWO MEMBERS OF MY TEAM TO DETROIT, ACTING LABOR SECRETARY AND WHITE HOUSE SENIOR ADVISOR, BOTH OF THEM INVOLVED. TO OFFER THEIR FULL SUPPORT FOR THE PARTIES AND REACHING A CONTRACT. THE BOTTOM LINE IS ALSO WORKERS
HELPED CREATE AMERICA'S MIDDLE-CLASS. THEY DESERVE A CONTRACT THAT SUSTAINS THEM AND THE MIDDLE CLASS. THANK YOU VERY MUCH. THAT IS ONGOING TO SAY. >> PRESIDENT JOE BIDEN SPEAKING ON THE UAW WORKERS STRIKE. REITERATING THAT WORKERS HAVE FOR SUPPORT, NOBODY WANTS A STRIKE, HE SAYS, BUT THEY ARE DISPATCHING OFFICIALS TO OFFER SUPPORT AND HE WANT PARTIES TO RETURN TO THE NEGOTIATING TABLE AND REACH AN AGREEMENT THAT HE SAYS WILL BE A WIN WIN. LET'S GO OUT TO WASHINGTON, I THINK WE HAVE KAILEY LEINZ STANDING BY TO WRAP UP WHAT IS A DIFFICULT BALANCING ACT FOR THE PRESIDENT. HE WANTS TO BE PRO-WORKER, PROUNION, BUT ALSO WANTS TO BE PRO EB TRANSITION. KAILEY:
THAT IS RIGHT. YOU SEE THAT PROUNION SENTIMENT COMING THROUGH IN THE REMARKS HE JUST MADE A MONTH AND MANY OTHER THINGS. HIM SAYING WE SHOULD GO FURTHER BECAUSE RECORD CORPORATE PROFIT SHOULD BE SHARED WITH THE RECORD CONTRACTS THINK AUTOWORKERS HAVE BUILT THE MIDDLE CLASS AND DESERVE A CONTRACT TO HELP SUSTAIN THEM AND THE MIDDLE CLASS. TRYING TO BE ON THE SIDE OF THE UNION EVEN AS HE SAYS NOBODY WANTS A STRIKE BECAUSE THAT STRIKE ALSO PUTS THE OTHER OBJECTIVE COME ADMINISTRATION HAS THE DESIRE FOR A CLEAN ENERGY ECONOMY, TRANSITION TO EV'S POTENTIALLY AT RISK DEPENDING ON HOW LONG THE STRIKE GOES. IT IS A GOAL OF HAVING HALF OF ALL VEHICLE SALES, NEW VEHICLE SALES BY 2030 THE ELECTRICS OF THESE TWO GOALS ARE IN CONFLICT FOR THIS ADMINISTRATION.
IT IS A DIFFICULT LINE TO WALK BUT WHAT THEY WANT AT THE END OF THE DAY IS THE CONFLICT RESOLVED WHICH IS WHY HE IS DISPATCHING OFFICIALS TO DETROIT. CAROLINE: PERFECT WRAP UP. LET'S GET YOU MORE CONTEXT FROM THE AUTO PERSPECTIVE. WHAT IS SO INTERESTING IS IMMEDIATELY THINK OF TESLA IN THIS AND IT DOES NOT WORK WITH YOU NICE WORKERS. HOW MUCH OF THIS GOING TO BE AFFECTING THE COMPETITION AGAINST TESLA OF FORD, STELLANTIS, GM ARE AFFECTED BY SUCH STRIKES? >> I THINK IT DOES MAKE IT HARDER FOR DETROIT 3 TO COMPETE WITH TESLA AT LEAST AT THIS MOMENT BECAUSE THEY ARE CHALLENGING ON THIS RECORD PROFITS AND CAR PRICES WE HAVE BEEN PAYING THEM THEY HAVE PUT THAT MONEY INTO BATTERY PLANTS, AND TO DESIGNING NEW ELECTRIC VEHICLES. BUT THEY HAVE A LONG WAY TO GO TO CATCH UP WITH TESLA.
TESLA HAS A TENANT YOUR HEAD TO START AND IT MUST NOT FORGET EVEN THOUGH WE DO NOT SEE CHINESE AUTOMAKERS HERE IN U.S., THEY ARE KNOCKING ON THE DOOR AROUND THE WORLD, SO THEY ARE UNDER A LOT OF PRESSURE. HIS ATTENTION. -- IT IS ATTENTION. THE AUTOMAKERS WILL ASK THAT'S
THE LAST 10 YEARS, AFTER 2008 THAT WAS IT. THE GOT THE MONKEY OFF THEIR BACK. THE WORKERS REALLY SACRIFICE A LOT. I THINK THE AUTOMAKERS KINDA THOUGHT THAT WAS THE END OF THE STORY, WE ARE MOVING ON. WHAT SHAWN FAIN UAW IS DOING IS SAID NOT SO FAST. IT IS NOW OR NEVER IS WHAT IS HAPPENING.
CAROLINE: A NEW TACTIC AT WORK, NEW LEADER TWO. THANK YOU VERY MUCH. REGARDS DO A HARD PIVOT. RETURN TO THE CONVERSATION BACK TO TECHNOLOGY BUT LARGELY MAY BE ABOUT REGULATION ABOUT AN ADMINISTRATION AND DECIDE TO BE ADOPTING BLOCKCHAIN COMPANIES. THE LATEST FINTECH COMPANY TO ADDRESS APPLICATIONS FOR A BANK CHARTER, A MOVE MADE AFTER YEARS OF WAITING FOR ANSWERS FROM U.S. FINANCIAL REGULATORS. JOINING US IS MIKE CAGNEY
DORMANT CEO WHICH IS BROUGHT CHANGE TO BUILD FINANCIAL PRODUCTS SUCH AS ORIGINATION. I'M PLEASED TO WELCOME SONALI BASAK. GREAT ARTICLE YOU HAVE HELPED PEN JUST TALKING ABOUT THE DECISION-MAKING PROCESS OF NOT BECOMING A BANK. AND IT IS LARGE PART BECAUSE OF REGULATORS. >> THE FIGURE BLOCKCHAIN HOLDING COMPANY WE HAVE TWO BLOCKCHAIN SUBJECT BUSINESSES. WE HAVE OVER 200 STATE LICENSES.
YOU CAN SEE THE APPEAL OF HAVING NATIONAL CHARTER, NOTHING TO DO WITH THE OVERHEAD OF 200 STATE LICENSES AND ABILITY TO HAVE LIABILITY TO FUND ASSETS YOU GENERATE. OUR LENDING BUSINESS IS MORE OF A MEANS TO AN END TO BOTH THAT MARKETPLACE OUT. WE FELT WITHOUT CLEAR IDENTIFICATION OF WHAT WE COULD AND COULD NOT DO AS A BANK, IT DID NOT MAKE SENSE FOR US TO MOVE FORWARD. THERE ARE OTHER REASONS BUT THAT WAS THE KEY ONE. SONALI:
I'M CURIOUS WHAT YOU THINK OF THE -- YET THE REGIONAL BANKING SYSTEM THAT MAY NOT BE THE ULTIMATE FORM OF CAPITAL FOR PEOPLE LIKE YOU MOVING FORWARD. WHAT ROLE DO UP START START TO PLAY? MIKE: YOU'RE IN A MACRO TREND RIGHT NOW WHERE BANKS ARE CONTRACTING CREDIT AND THAT WOULD BE EXACERBATED. YOU'RE IN A SITUATION EXPECT IT WHERE BANKS ARE PULLING BACK AND ALSO SITUATION WHERE THE ASSET LIABILITY RATIO WERE BANKS TRADITIONALLY THE LAST SEVERAL YEARS ESPECIALLY THROUGH COBRA AT THAT MASSIVE AMOUNTS OF EXCESS LIABILITY AND HAD TO DEPLOY THAT INTO ASSETS. THAT IS FLIPPED. THE BANKS ARE HAVING TO SELL THE ASSETS. SYSTEMICALLY THE NEXT FIVE YEARS YOU'RE GOING TO HAVE A SITUATION WHERE NON-BANK LENDERS ARE GOING TO BE ABLE TO LEAN IN AND PARTICIPATE, ACCESS HOLE SO CAPITAL MARKETS IN A WAY THE BANKS ARE GOING TO NOT BE ABLE TO DO. THEY WILL FILLED THE GAP. SONALI:
THE IDEA OF BEING A HUMONGOUS WEEK IN IPO MARKET AFTER A MASSIVE DROUGHT, WE HAVE REPORTED YOUR LENDING BUSINESS, YOU'RE CONSIDERING AN IPO FOR. HOW HAS THIS WEEK CHANGED OR TACTLESS ABOUT HOW YOU'RE THINKING ABOUT SPEAKING TO INVESTORS? MIKE: RATHER THAN TALKING TO THE IPO I WOULD SAY THE LENDING BUSINESS IS SELF AS A MATURE BUSINESS ALTHOUGH IT IS STILL DOUBLING. IT IS REALLY FOUND AN INTERESTING OPPORTUNITY IN LENDING TECHNOLOGY.
IT IS ULTIMATELY A MARKETPLACE BUSINESS. WHEN YOU THINK ABOUT WHAT THAT PARTICLE LOOKS LIKE, IS NOT SO MUCH LOOKS LIKE AN UPSTART OR MULTIPRODUCT SOLUTION, IT'S MORE LIKE ICE AND THAT IS THE OBJECTIVE WERE TRYING TO GO TO TO STAND UP PRIVATE CAPITAL MARKETS, TAKE ADVANTAGE OF THE CONTRACTION THAT IS HAPPENING IN THE BANKING SYSTEM. WE THINK THERE'S A GREAT OPPORTUNITY TO DO THAT. CAROLINE: WHEN YOU THINK ABOUT BEING THAT MARKETPLACE, WHEN YOU THINK ABOUT TWINING -- WITH CRYPTO, BLOCKCHAIN TECHNOLOGY, HOW MUCH HAVE YOU HAD OF YOUR PRODUCT IN THE WAY YOU WISH YOU WANT TO SERVICE IT? MIKE: WE'VE BEEN OVER $15 BILLION OF TRANSACTIONS WITH BLOCKCHAIN, BANKS, INSTITUTIONS AND RIGHT NOW AT RISK OF THE MIDDLE OF A TRANSACTION WITH TWO LARGE PRIVATE EQUITY FIRMS. IT WILL BE ON DTC, IT WILL BE TRADING ON THE BLOCKCHAIN. THIS IS THE BEGINNING OF A SYSTEMIC TREND. THAT THING BY THE MIDDLE OF
NEXT YEAR WILL HAVE TENS OF BILLIONS OF DOLLARS OF NATIVE ASSETS ON A CHAIN IN A TRUE MARKETPLACE BEEN DEVELOPED. CAROLINE: SERIAL ENTREPRENEUR. ALL THEY VIEW TOWARDS MAY BE A PUBLIC LISTING THE NEXT YEAR OR SO.
GREAT TO HAVE YOU ON THE SHOW. COME THINK OF, WE TAKE THE PULSE OF THE WORLDS OF CLAIMANT INVESTMENTS RIGHT NOW. WHERE JOINED BY TOM STEYER , FUNDS TO HELP WITH GROWTH EQUITIES, START UPS, TRYING TO FIND REAL WORLD APPLICATIONS HERE AND NOW IN CLIMATE TECH. THIS IS A DISCUSSION ACROSS ASSET INVESTMENT IN CLIMATE. FROM NEW YORK, NOT FROM SAN FRANCISCO TODAY, THIS IS BLOOMBERG "TECHNOLOGY." ♪ CAROLINE: WELCOME BACK. LET'S CHECK IN ON WHAT IS A
VOLATILE END TO THE WEEK. WE SAW S&P RAISE GAINS. NASDAQ OFF BY 1.3%. THIS TRIPLE WITCHING. VOLATILITY, PERHAPS MORE VOLUME THAN YOU WOULD EXPECT ON A FRIDAY WAY. THE CHECK NARRATIVE AFTER SUCCESSFUL IPO OF AREN'T YOU WORRIED ABOUT PERHAPS REPORTS THAT MAY BE THERE IN SOME KEY SUPPLIERS TO DIAL BACK AND TERMS OF OFFERING THEIR PRODUCTS. WE ARE SEEING THE SEMICONDUCTOR INDEX DOWN BY SOME 2.4%. BITCOIN IS UP.
WE DID SEE CHINESE DATA COMING IN BETTER THAN ANTICIPATED AT THE START OF TRADE. THIS MOVE ON AND SEE WHAT IS HAPPENING ON THE INDIVIDUAL MOVERS. IT WAS A SUCCESSFUL IPO IN THE POP BEGUN DATE YESTERDAY AND CONTINUING TODAY. WE WERE UP BEFORE TRADING MORE THAN 10% AND NOW WE ARE OF 2.2% FOREARM. LOOKING AT APPLE. IT WAS RISING AT THE RESULT STRONG MOMENTUM AFTER THE SALES AND THE PREORDER AND NOW WE ARE ALL HAVE PERCENT IN LINE WITH THE REST OF THE MARKET. THE CONSERVATIVE NATURE OF ADOBE GOT IS NOT LIVING UP TO EXPECTATIONS. LET'S PIVOT TO HER PRIVATE
MONEY IS FLOWING AND IS IT TACKLING CLIMATE. CLIMATE TECH INVESTMENTS MIGHT BE DIPPING BUT GALVANIZE CLIMATE SOLUTIONS MANAGED TO CLOSE IS FUND OVER $1 BILLION. TIMES THEY ARE AND HOW YOU'RE GOING TO DEPLOY THIS CAPITAL -- TOM STEYER AND HOW YOU'RE GOING TO DEPLOY THIS CAPITAL. TOM: THE NEED TO SOLVE THE CLIMATE CRISIS IS A MASSIVE TAILWIND. THE COMPANIES CAN TAKE ADVANTAGE OF AN ABSOLUTE NECESSITY TO SOLVE A MULTITUDE OF PROBLEMS IN TERMS OF THE WAY GENERATE ENERGY AND BUILD PROFITABLE COMPANIES AS A RESULT.
SOLVING A HUGE CRISIS IS WHAT CAPITALISM IS BUILT FOR TO SERVE THE NEEDS OF SOCIETY AND THAT IS WHAT WE ARE TRYING TO DO. CAROLINE: WHEN WE HAVE SEEN VALUATIONS HIT, WE HAVE SEEN THE WAY FROM RISK-TAKING AND VENTURE HAVING A TOUGH TIME OF IT. TOM: I THINK THERE ARE A LOT OF PEOPLE IN THE WORLD OF PROFESSIONAL VESTING WHO ARE JUST GETTING EDUCATED ABOUT THE NEED TO INVEST IN CLIMATE RESPONSE. IN INVESTING, WHEN IT IS HARD TO GET MONEY AND WITH VALUATIONS ARE COMING DOWN, THAT IS A GREAT TIME TO HAVE MONEY. YOU SHOULD NOT FEEL BAD FOR US. WE THINK OF THAT AS A HUGE GENERATIONAL OPPORTUNITY AND VERY SPECIFIC THIS IS A GOOD TIME TO HAVE MONEY AND TO BE LOOKING AT INVESTMENTS AND TO BE LOOKING FIVE TO TEN YEARS OUT. CAROLINE: YOU SET UP WITH KATIE HOLD. YOU BROUGHT ON REAL EXPERIENCE HERE WHEN IT COMES TO THIS PARTICULAR FUND. HOW ARE YOU THINKING OF
INTERTWINING IT WITH GALVANIZE MORE BROADLY? YOU HAVE ACROSS ASSET PERSPECTIVE. NOT ONLY IN VENTURE CAPITAL GROWTH EQUITY BUT REAL ESTATE AND PUBLIC EQUITIES. TOM: ABSOLUTELY. GALVANIZE THE COMPANY IS VERY SPECIFICALLY TRYING TO TAKE A MULTI-STRATEGY APPROACH AND INVESTING BEHIND THE NEED TO SOLVE CLIMATE IN A VERY -- VARIETY OF INVESTMENT AREAS. THIS FUND. INNOVATION AND EXPANSION WERE LUCKY ENOUGH TO GET THREE PARTNERS TO LEAD AT. -- LEAD IT. LONG PROFESSIONAL EXPERTISE, GROUP TRACK RECORDS, BUT ALSO GREAT EXPERIENCE AND GREAT KNOWLEDGE ABOUT THE CLIMATE SPACE. THAT IS VERY UNUSUAL. AS SOMEBODY WHO STARTED A
NUMBER OF INVESTMENT ACTIVITIES AND BUSINESSES, REALLY DID NOT HAVE ANYTHING UNLESS YOU HAVE GREAT PARTNERS TO LEAD IT. ANY TIME WE TALK ABOUT A SPECIFIC INVESTMENT EFFORT, YOU HAVE TO START WITH GREAT PEOPLE, WITH EXPERIENCE, AND KNOWLEDGE OF THE PLACE. CAROLINE: YOU SPEAK TO YOUR BACKGROUND HAVING LED THE #OWNER IN SAN FRANCISCO BUT THEN HE PIVOTED MORE MISSION DRIVEN AND MORE POLITICAL IN THE WAY YOU HAVE NAVIGATED THESE WATERS. WHEN YOU THINK ABOUT GALVANIZING YOUTH VOTER AT THIS MOMENT, LOOK AT STRIKES WITHIN THE UAW, A PRESIDENT WHO HAS TO NAVIGATE A DESIRE FOR AN AUTO INDUSTRY THAT NEEDS TO PIVOT INTO A MORE RESPONSIBLE CLIMATE FOCUS AGENDA, BUT AT THE SAME TIME NEED TO SHARE PROFITS WITH ITS WORKERS, HIGH IN THE ADMINISTRATION NAVIGATE THE NEED FOR CLIMATE SOLUTIONS? TOM: THE BIDEN ADMINISTRATION HAS DONE A FANTASTIC JOB. OF TRYING TO ADDRESS OUR CLIMATE CRISIS IN A SENSIBLE AND ECONOMIC SENSITIVE WAY. I THINK ONE THING TO REMEMBER
AND THE REASON ALL OF US KT COMPANY THREE PEOPLE RUNNING BE FUN TO COME AND EVERYONE ELSE AT GALVANIZE, WE BELIEVE ARE GOING TO WIN IN THE MARKETPLACE. WE BELIEVE THIS IS A GENERATIONAL INVESTMENT OPPORTUNITY. THE WAY THAT CAPITALISM IS GOING TO SOLVE THIS CRISIS IS BY PRODUCING CHEAPER BETTER, FASTER, AND CLEANER SOLUTIONS.
WHEN WE THINK ABOUT WHAT THE BIDEN ADMINISTRATION IS DOING HAND IN HAND WITH THE PRIVATE SECTOR, IT IS TO COME UP WITH NEW TECHNOLOGIES, NEW SOLUTIONS THAT ARE BETTER FOR CONSUMERS SO THAT IT IS NOT A QUESTION OF ASKING PEOPLE SACRIFICE, IT IS A QUESTION OF ASKING PEOPLE TO MAKE SENSIBLE, SMART DECISIONS ON THEIR OWN BUT HAVE. THAT IS HOW IT'S SUPPOSED TO WORK AND IT IS WHAT WE ARE DRIVING FOR. CAROLINE: YOU INVESTED IN 11 COMPANIES. YOU'RE NOT MANAGING THIS EXACT FIND. WE TALKED ABOUT THE THREE PEOPLE.
TALK ABOUT THE COMPANIES YOU ARE CHOOSING TO BACK AND WHY WHEN I'M LOOKING AT THE ROCK-TENN COMPANY, REGROW. WERE THEY DOING DIFFERENTLY? TOM: LOOKING AT EVERYONE OF THESE COMPANIES, THEY ARE COMING UP WITH A NEED TO SOLVE AN EXISTING PROBLEM WITH THE NEW TECHNOLOGY WITH PROGRESSIVE NEW IDEAS IN WAYS THAT PEOPLE ARE GOING TO SPEND MONEY AND THEY'RE GOING TO DRIVE REVENUE IN A WAY THAT PRODUCES A LARGE COMPANY THAT IS GOING TO GROW REALLY FAST. THAT'S WHAT WE'RE LOOKING FOR. EARLY-STAGE COMPANIES THAT CAN GROW AND SCALE. IF YOU'RE GOING TO ADDRESS A GLOBAL PROBLEM, WHICH IS THE CLIMATE CRISIS, BY DEFINITION, YOU HAVE TO HAVE A SIGNIFICANT IMPORTANT COMPANY IS GOING TO BE VALUABLE. WHEN WE LOOK AT INNUENDOS 11 COMPANIES, WE LOOK AT A HUGE IS EXISTING PROBLEM THAT IS GOING TO CREATE A COMPANIES AND THE QUESTION IS, CAN YOU FIGURE OUT WHICH ONES ARE THE GREAT COMPANIES, YOU HAVE THEM -- BE THE BEST PARTNER FOR THEM AND CAN YOU HELP THEM SCALE AND GROW A WHAT YOU CREATE REAL RETURNS FOR YOUR INVESTORS AND MEASURABLE IMPACT. THAT'S WHAT WE'RE TRYING TO DO IN THE FUND.
THAT'S WHAT THE THREE PROFESSIONALS HAVE A HISTORY OF DOING AND KNOWLEDGE OF THIS AREA IN TERMS OF HOW YOU'RE GOING TO SOLVE THESE DIFFERENT PROBLEMS. CAROLINE: WHAT ABOUT COMPANIES THAT ARE SIZABLE OR ANY OF THE PUBLIC SECTOR? MAYBE YOU COULD INVEST IN AS YOU GO FOR PUBLIC EQUITIES? RESPONDING TO CALIFORNIA WHERE YOU SIT, BABY THE EU TAKING DESIRE FOR MORE REGULATION, MORE TRANSPARENCY BUT BROADER U.S. BEEN SLOWER THAN THE REST OF THE YOU -- EU? TOM: I THINK THIS IS ALWAYS BEEN SOLVING THIS PROBLEM HAS ALWAYS BEEN A QUESTION OF PUBLIC PRIVATE PARTNERSHIP. IF YOU LOOK AT THE INFLATION REDUCTION ACT, PASSED LAST YEAR, WHICH I THINK IS HAVING A HUGE IMPACT, THAT IS A QUESTION OF SAYING WE'RE GOING TO GIVE YOU A CARET TO GET THIS DONE FASTER. WE'RE GOING TO HELP YOU GET IT
DONE. LOOK AT WITH THE EU IS DOING, THEY'RE MORE GOING TOWARDS POLICIES AND RULES. INSIST YOU GET IT DONE. EACH CASE WE ARE TRYING TO ACCELERATE THE MOVE TO MAKE IT POSSIBLE FOR PEOPLE TO INVEST MORE SUCCESSFULLY, MOVE FASTER AND BIGGER BECAUSE THE CRISIS IS IN HAND. WHEN YOU LOOK AT TRANSPARENCY, WHEN WE START TO GET REAL INFORMATION, THE OLD SAYING IS IF YOU CANNOT MEASURE IT, YOU CANNOT MANAGE IT. WE ARE IN DEMAND FOR TRANSPARENCY ABOUT WHO IS CREATING THE REAL EMISSIONS. WAS WE HAVE THAT, THE MANAGERS CAN SOLVE IT AND COMPANIES CAN LOOK AND SAY WE ABSOLUTELY HAVE TO GET THAT DOWN.
HOW CAN WE DO AND THAT'S WHY THEY'RE GOING TO LOOK TO THE COMPANIES WE ARE CREATING. CAROLINE: IT'S GREAT TO HAVE SOME TIME WITH YOU. COMING UP, WE GO GLOBAL, LET'S TALK ABOUT INVESTMENTS IN LATIN AMERICA. CEO RUBENS ZANELATTO AND BICYCLE MANAGER IS THE PROGRAM. CAROLINE: WE ARE GOING TO BE TALKING ABOUT MOTTU, MOTORCYCLING COMPANY.
JUST ANNOUNCED $50 MILLION CO-LED BY QED INVESTORS AND BICYCLE VENTURE . I'M PLEASED TO SAY JOINING US NOW IS MWASHUMA NYATTA AND RUBENS ZANELATTO COMING ON THE WAY FROM BRAZIL AND WE THANK YOU VERY MUCH. YOU COMING IN FROM MIAMI BRAZIL TO TALK ABOUT THE GLOBAL VC OPPORTUNITY. PAINT THE PICTURE ABOUT EXACTLY WHAT MOTTU IS DOING. RUBENS: THE PROBLEM WE ARE TRYING TO SOLVE, THERE IS HIGH EMPLOYMENT IN BRAZIL AND PEOPLE DO NOT HAVE ACCESS TO CREDIT SO WE ARE PROVIDING THEM A TOOL TO WORK BY RENTING OUT TO PEOPLE, WITHOUT ANY REQUIREMENTS OF CREDIT. WE STARTED ABOUT THREE YEARS AGO. JUST 50 BIKES IN THE FIRST YEAR
WE DEPLOYED 1000 MOTORCYCLES. WE ARE DEPLOYING 1000 EVERY 10 DAYS NOW. CAROLINE: YOU'RE LOOKING ACROSS BRAZIL, MEXICO. IS IT ALSO THE OPPORTUNITY IN TERMS OF IT BEING MORE ABOUT DELIVERY AND ENGAGEMENT ON THE POPULATION? MWASHUMA: THE METRICS GOT US EXCITED.
THE NUMBERS ALWAYS SPEAK FOR THEMSELVES AND MOTTU HAS A CREDIBLE NUMBERS. THEN I JUST WROTE -- THEY'RE NOT JUST GREG PROFIT, THE NET INCOME PROFITABLE WHICH IS WHERE FOR START UP. THEY'RE VERY CAPITAL EFFICIENT SO THAT CAUGHT OUR ATTENTION AND TO THE OPPORTUNITIES IS HUGE. SO DOMINATED IN THE MOTORCYCLE INDUSTRY IN ONE COMPANY THAT HAS 70% OF THE MARKET AND RIPE FOR SOMEONE TO OFFER SOMETHING DIFFERENT.
YOU JUST EXPORT THE PUBLIC TO MEXICO AND DO THE SAME THING. CAROLINE: IS THE IDEA ABOUT GEOGRAPHICAL REACH, MORE ABOUT BUILDING UP THE TALENT? RUBENS: WE ARE FOCUSING ON BRAZIL AND MEXICO. OUR GROWTH COME FROM THE INVESTORS. HE WILL BE ABLE TO BUILD A PROFITABLE COMPANY WITH GOOD ECONOMICS IS A SAFE INVESTMENT FOR THE INVESTORS IN CAPITAL MARKETS AND THE MONEY IS TO BRING GLOBAL TALENTS FOR THE COMPANY. WE GOT HUGE COMPANIES IN BRAZIL THERE WERE ABLE TO BRING THE TOP TALENTS AND WE WANT TO DO THE SAME. CAROLINE: JUST THINK YOU AND FOR EQUITY FINANCE INC.
BUT YOU HAVE TAKEN DEBT FINANCING IN THE PAST. RUBENS: WE ARE ALL ABOUT -- WE RAISE IT UP MORE THAN $70 MILLION SO FAR. HUNDRED PERCENT OF OUR CAPEX IS DONE WITH THE CAPITAL MARKETS. CAROLINE: THIS MOMENT WHEN YOU ARE LOOKING AT WRITING THESE CHECKS, SEEING THIS GROWTH, HOW COMPETITIVE IS IT? THERE'S PLENTY OF OTHER BIG NAMES VC'S AND I'M INTERESTED WHAT VALUATIONS YOU ARE CURRENTLY LOOKING AT AND TALKING AMONGST OTHER PARTNERS. SHU: THE GROWTH EQUITY MARKET A BIT OF A -- THE PATIENT'S TOES ARE TWITCHING'S. OPPORTUNITY STARTED TO COME UP BUT IT IS ONLY THE ONES WITH EXCEPTIONAL NUMBERS AND GETTING PEOPLE'S ATTENTION AND THOSE ARE GETTING PEOPLE'S ATTENTIONS.
WE CALLED THIS WITH QES. -- QED. A COMPANY LIKE MOTTU WHENEVER STRUGGLE TO ATTRACT CAPITAL. NOBODY IS OVERREACHING WHEN IT COMES TO THE NUMBERS THEY WANT AND I THINK THAT IS HEALTHY FOR EVERYBODY. THE STUDY FOR THE COMPANY. THE TIME THE DEALS ARE TAKEN TO GET DONE IS SLOWER AND IT IS GOOD FOR EVERYBODY. COMPANIES GET A CHANCE FOR INVESTORS TO BEGIN, GET FEEDBACK, AND INVESTORS GET MORE COMFORTABLE. WE ARE ENTERING A HEALTHY MOMENT IN THE MARKET OF ONLY THE BEST COMPANIES ABLE TO TYPE CAPITAL. CAROLINE:
LOOK AT THE LANDSCAPE OF LATIN AMERICA, THE COUNTRIES YOU KNOW AND HOW TO INVEST IN. HOW DOES THAT REGULATORY LANDSCAPE LOOK FOR A COMPANY SUCH AS MOTTU? HOW DO YOU LOOK AT OTHER PLAYERS IN THE SPACE? SHU: THE NICE THING ABOUT TECH IN LATIN AMERICA AND BRAZIL IS IT IS INCLUSIVE. THE GOVERNMENT IS SUPPORTIVE. IT IS NOT MATTER IF IT IS LEFT OR RIGHT. THIS PUBLIC BRINGING MORE PEOPLE INTO THE ECONOMY. THE U.S. WE TEND TO THINK OF TECHNOLOGY,
A.I. THE LATEST WITH THE MEN, A THREAT TO LIVELIHOODS -- BOOGEYMAN, IT GOT TO LIVELIHOODS. TECH UNLOCKS LIKELIHOOD. THE DIFFERENCE. IT IS INCLUSIVE, NOT DISRUPTIVE.
THAT TAILWIND HOPES ALL KINDS OF COMPANIES THAT ARE BRING OPPORTUNITY TO PEOPLE. CAROLINE: WE HAVE DONE, YOU'RE ABLE TO PROVIDE THE MOTORCYCLES, DESPITE MAKING MONEY TO DO DELIVERIES TO PEOPLE WHO HAVE BAD CREDIT, NO CREDIT, BUT YOU MUST BE USING TECHNOLOGY TO UNDERSTAND WHAT THE RISKS ARE? HAVE YOU MANAGED TO BUILD A CREDIT COMPANY AND SURE OUT OF BASICALLY MOTORCYCLE COMPANY? RUBENS: WE NEED TO BE THE BEST OPTION FOR PEOPLE EVERY DAY. WE USE TECHNOLOGY IN EVERYTHING AND TO DO NO TOUCH EXPERIENCE AND OUR TEAM ALSO HAS FRUGALITY MENTALITY TO DO MORE OF LESS. THIS IS HOW WE WERE ABLE TO BUILD A GOOD ECONOMIC NET INCOME COMPANY. I BELIEVE VERY FEW COMPANIES RELATE NET PROFIT COMPANY.
WE ARE ALL ABOUT SERVING PEOPLE AND IF WE NEEDED TO HELP THEM, WE NEED TO DO PRODUCT THAT IS CHEAP AND BETTER THAN THEY HAVE THEIR OWN MOTORCYCLES. CAROLINE: MANY WOULD THINK BRAZIL, POLITICAL STABILITY AT TIMES, ECONOMIC INSTABILITIES, HOW DO YOU PUSH AWAY FROM THAT NARRATIVE? HOW DO YOU ENSURE SUCCESSFUL BUSINESSES CAN BE VOTE IN EMERGING MARKETS? RUBENS: WE ARE A SOCIAL BUSINESS. WE ARE PUSHING TO HELP PEOPLE TO MAKE A BETTER PLACE. OPPORTUNITY TO WORK. THERE IS A THAT IT IS NOT MATTER THE GOVERNMENT IN PLACE. RATHER TO BE PART OF THE GOOD -- WE ARE THERE TO BE PART OF THE GOOD. CAROLINE: YOU SHINE A LIGHT ON LATIN
AMERICA. THE IDEA PEOPLE ARE NOT SEEN THE OPPORTUNITY BUT ARE PEOPLE SEEING THEM MORE WHEN YOU ARE HAVING QED ALONGSIDE YOU AND REPEAT INVESTORS IN THE SPACE? THAT STARTING TO GROW? SHU: NOT REALLY. QED IS UNIQUE. THERE BEEN IN LATIN AMERICA AND ON THE GROUND FOR AWHILE. WHICH IS UNUSUAL. THEY SEE WHAT WE SEE WHICH IS MARKETS THAT ARE IGNORED BY GLOBAL CAPITAL MARKETS. THEY ARE SIDE NOTES COMPARED TO THE U.S.
AND CHINA, MAYBE EUROPE , BUT OPPORTUNITY IS BIGGER THAN CAPITAL AVAILABLE. OUR VIEW IS THIS LOCATION IN THE MARKET. HE WOULD NOT HAVE THE APPETITE OR THE PATIENT'S TO LOOK PASS TO THE HEADLINES YOU JUST CALLED OUT, CRITICAL INSTABILITY, CRIME, INFLATION, AND SEE THE OPPORTUNITIES BENEATH, BUT IF YOU LOOK THERE ARE GREAT OPPORTUNITIES. THAT IS STUNNING EXAMPLE, $40
BILLION MARKET CAP, MANY OTHER COMPANIES COMING THAT WILL GO PUBLIC THE NEXT COUPLE OF YEARS THAT WE KEEP PROVING LATIN AMERICA CAN CREATE A LOT OF EQUITY VALUE AND WE LIKE THE SITUATION WHERE PEOPLE ARE NOT PAYING AS MUCH ATTENTION BECAUSE IT IS BETTER FOR US. CAROLINE: IT IS GREAT TO HAVE SOME TIME WITH YOU. CLIENT OUT FOR THIS AND WE APPRECIATE VERY MUCH -- FLYING OUT FOR THIS AND WE APPRECIATE IT VERY MUCH. COMING UP, INITIAL TALKS FOR THE SALE OF DISNEY'S ABC THINK OF. WE HAVE ALL THE DETAILS NEXT. CAROLINE: HERE IS WHAT HAS BEEN GOING VIRAL. IS HE HOLDING TALKS ABOUT SELLING IS ABC NETWORK AND TV
STATIONS TO LOCAL BROADCASTER NEXSTAR WITHIN MEDIA MOGUL BYRON ALLEN WHO OWES -- OWNS A STRENGTH OF TELEVISION STATIONS. IT IS ALL ACCORDING TO SOURCES FAMILIAR WITH THE MATTER. DISNEY IS STAYING IN A STATEMENT THE COMPANY HAS MADE NO DECISION WITH RESPECT TO THE -- OF ABC OR ANY OTHER PROPERTY. THIS BRING IN -- LET'S BRING IN CHRIS.
THE NOISE HAS ALWAYS BEEN FOR A LITTLE WHILE THAT MAY BE THIS WOULD BE AN ASSET FOR DISNEY TO DISPOSE OF. CHRIS: THIS STARTED IN JULY WHEN BOB IGER SAID MAYBE THESE TRADITIONAL CHANNELS WERE NO LONGER -- OF THE BUSINESS AND THAT SET OFF A FRENZY OF PEOPLE LOOKING AT THE ASSETS MIGHT BE INTERESTED AND I THINK THE FACT THAT THEY HAVE NOT BEEN ANY PROGRESS SINCE THEN IT GOT PEOPLE THINKING MAYBE WE COULD START A FIRE IF YOU READ THE PUBLIC COMMENTS THAT NEXSTAR EXECUTORS HAVE GIVEN THEY SAY WE ARE INTERESTED BUT WHAT IS THE REAL TERMS HERE BECAUSE THERE ARE A LOT OF COMPLICATIONS WITH BUYING NETWORK LIKE ABC. HOW DO YOU HANDLE THESE SPORES THE ESPN SOMETIMES PUT ON ABC OR THE SHOWS THAT VISIBLY DISNEY WITH STILL ON THE AIR ONLY NETWORKS? THERE'S A LOT OF QUESTIONS BUT I THINK WE ARE STARTING TO SEE PEOPLE RAISE THEIR HAND AND SAY I MIGHT BE INTERESTED.
IT BUT PRESSURE -- PUT PRESSURE ON BOB IGER TO DO SOMETHING. CAROLINE: WHAT ABOUT WHEN HE IS TRYING TO NAVIGATE THE STRIKES? HOW IS THAT CONVERSATION PROGRESSING? CHRIS: IT IS PART OF THIS SITUATION IN MEDIA TODAY WHERE EVERYONE KNOWS IT IS SHIFTING TOWARDS STREAMING, BUT THE STREAMING BUSINESS IS NOT PROFITABLE. THERE ARE ISSUES WITH LABOR. THERE IS ISSUES WITH HOW YOU PRODUCE THE CONTENT. THE TRADITIONAL TV NETWORKS LOSING VIEWERS. THAT IS A LONG-TERM DRIED ON THE BUSINESS. DO YOU KEEP THEM BECAUSE THEY'RE MAKING MONEY NOW YOU CAN RUN SHOWS ACROSS DIFFERENT PLATFORMS? DO YOU SELL AND CASH OUT AND THAT IS WITH THIS NEAT AND OTHER MANAGEMENT A WRESTLING IN THE MEDIA BUSINESS. CAROLINE:
LUCY HOW THE -- WE WILL SEE HOW THE CONVERSATION PROGRESSED NEXT WEEK. THAT DOES IT FOR THIS EDITION
2023-09-16 23:11
Show Video
Other news