Bloomberg Technology 09/08/2023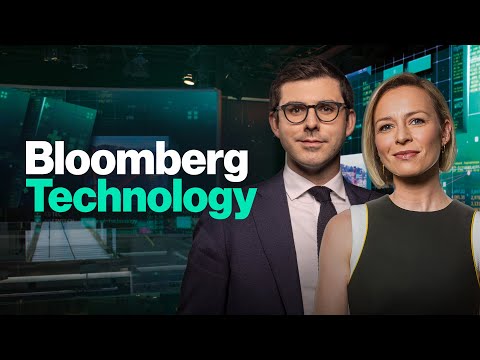 Show Video
>> FROM THE HEART OF WHERE INNOVATION, MONEY, AND POWER COLLIDE IN SILICON VALLEY AND BEYOND, BLOOMBERG TECHNOLOGY WITH CAROLINE HYDE AND ED LUDLOW. CAROLINE: I AM CAROLINE HYDE AT BLOOMBERG WORLD HEADQUARTERS IN NEW YORK. ED: I AM ED LUDLOW IN SAN FRANCISCO. CAROLINE: THE U.S. OPENS AN INVESTIGATION INTO THE CHINESE CHIPS MADE IN HUAWEI. ED: PLUS WITH THE U.S.-CHINA BAN MEANS FOR APPLE.
WE DISCUSSED WITH TWO GUESTS. CAROLINE: WE WILL CHECK THE PULSE OF THE MARKET. INSTACART PREPARED TO GO PUBLIC IN A COUPLE WEEKS. STRIKE IN ON THESE MARKETS. WE ARE GETTING A REPRIEVE TODAY. THE NASDAQ IS UP 0.4%, EVEN DESPITE SOME PUSHING UP ON THE
YIELDS. WE ARE SEEING CALLED ME ACROSS THE YIELDS MORE BROADLY. THE TWO-YEAR YIELD IS HOLDING AROUND 4.96, DOWN FROM THE 5% HIGH, BUT ALL SPEAKS ABOUT MACRO CONCERNS ABOUT HOW LONG THE FED HAS TO KEEP RATES HIGH, AND WHAT IS HAPPENING ABROAD, PARTICULARLY IN CHINA. SEEMS CHINA IS WILLING TO LET ITS OWN YUAN GO LOWER BECAUSE IT HELPS THEIR EXPORTS. AT THE MOMENT, A TUG-OF-WAR OF WHAT IS HAPPENING IN CHINA. THE DOLLAR BENCHMARK IS JUST
MANAGING TO CALM AFTER ITS RISE YESTERDAY. LET'S HAVE A LOOK AT CRYPTO. THE RISE IN THE U.S. DOLLAR HAS PUT CRYPTO UNDER PRESSURE. WE REMAIN IN THIS NEW NORMAL. 25,138. GOING TO SOME MICRO-AND INDIVIDUAL COMPANIES WE ARE WORKING. -- WATCHING. ED: WE ARE REBOUNDING FRIDAY, UP 1%. ACROSS WEDNESDAY AND THURSDAY
SESSION, APPLE SAVED $200 BILLION OFF ITS MARKET CAP BECAUSE CHINA'S GOVERNMENT EXPANDED THE NUMBER OF GOVERNMENT AGENCIES AND STATE BACKED ENTERPRISES. IT SAID TELL YOUR STAFF TO USE AN IPHONE -- TO LEAVE THEIR IPHONE AT HOME. AND SWITCHED TO A DOMESTIC ONE INSTEAD. WE ARE LOOKING ALSO AT SHARES OF CHINA'S SEMI MANUFACTURING INTERNATIONAL CORP., SMIC. DOWN OVER THE LAST COUPLE SESSIONS. IT REBOUNDED FRIDAY.
WE WILL GET TO OUR REPORTER ABOUT THE U.S. GOVERNMENT INVESTIGATING THE SHIP THEY MANUFACTURED -- THE CHIP THEY MANUFACTURED IN THAT LATEST HUAWEI PHONE. LET'S HEAD OUT TO WASHINGTON, D.C. WITH OUR REPORTER DAN FLATLEY. WHAT WE KNOW IS THE U.S. HAS OPENED AN INVESTIGATION INTO THE SEVEN NANOMETER PROCESSOR FOUND INSIDE THE HUAWEI PHONE. WHICH AGENCY IS LOOKING AT THIS AND WHAT DO WE KNOW? DAN: THAT IS RIGHT. THE COMMERCE DEPARTMENT WILL
LEAVE THIS PROVOST. WE GOT NEWS OVERNIGHT THAT WE WERE EXPECTING THE LAST SEVERAL DAYS. THE U.S. IS OPENING ITS OFFICIAL PROBE INTO WHAT IS INSIDE THIS PHONE.
IT WILL PROBABLY BE THE COMMERCE DEPARTMENT'S OFFICE OF EXPORT ENFORCEMENT WHICH WILL LOOK AT THIS IN COOPERATION WITH OTHER AGENCIES, MAY BE THE FBI AND OTHER FOLKS, TO DETERMINE THE PROVIDENCE OF THIS CHIP, AND HOW IT WAS MADE, IF THEY CAN DETERMINE THAT. CAROLINE: OF COURSE, IT IS THE COMMERCE DEPARTMENT THAT HAS BEEN SMARTING BY THE TIMING OF THIS. GINA RAIMONDO WAS IN HUAWEI WHEN THEY UNVEILED THIS PRODUCT -- IN CHINA WHEN WHILE WAY UNVEILED THIS PRODUCT. DAN:
IF YOU LOOK AT WHAT THE BIDEN ADMINISTRATION HAS DONE ON SHIPS AND SEMICONDUCTORS -- AND THESE REALLY ON -- HAS DONE ON SHIPS AND SEMICONDUCTORS AND WHAT THEY HAVE TRIED TO CLAMPDOWN ON. THIS IS PART OF A CONCERTED EFFORT AND HAS MILITARY DIMENSION TO IT. IT HAS ECONOMIC DIMENSION. IT ENCOMPASSES BOTH. IT IS REALLY FOCUSED ON ONE PHONE OR A COUPLE PHONES. APPLE HAS GOTTEN DRAWN INTO
THIS. STAR WARS FANS HAVE HEARD OF CLONE WARS, THAT THIS IS THE PHONE WARS IF I CAN BE SOMEWHAT FLIP. THIS IS KIND IF THE APEX OR FOCUS OF A LOTS OF WHERE THE U.S. AND CHINA ARE LOOKING BECAUSE THESE CHIPS HAVE IMPORTANT IMPLICATIONS BEYOND IMPORTANT APPLICATIONS. CAROLINE:
I THINK IT STAR WARS ANALOGY IS TOTALLY APPROPRIATE FOR THIS SHOW. MEANWHILE, LET'S TALK ABOUT THE VALUATION IMPLICATIONS, NOT JUST FOR APPLE, BUT ACROSS THE BOARD. LET'S WELCOME THE WE FAMILY CEO. IS THIS YET ANOTHER HEADWINDS? THIS GEOPOLITICAL RISK LEASE? CERTAINLY FOR CHINA EXPOSED TECH NAMES. >> I THINK IT IS A TREMENDOUS RISK. WHAT IS GOING ON IN CHINA IS POLITICS WILL TRUMP ECONOMICS.
I AM SURPRISED IT TOOK THIS LONG TO BAN THE IPHONES AFTER WHAT WE HAVE DONE TO ALWAYS -- TWO TO HUAWEI. THEY TIMED IT WITH GINA RAIMONDO'S VISIT AND APPLE'S NEW PHONE. CAROLINE: TIMING IS PRETTY IMPECCABLE. CERTAINLY FROM A MEDIA PERSPECTIVE. BUT FOR A BUYING PERSPECTIVE AND HOW THIS UNFOLDS, ARE YOU EXPECTING SUPPLY CHAINS TO BE IMPACTED? AS WE THINK ABOUT IT TESLA THAT HAS A LOT A FOCUS ON THE CHINESE CONSUMER. MEI:
THERE ARE TWO THINGS. FROM THE CHINESE SIGN, THEY HAVE SO MANY CHINESE CITIZENS WORKING ON THESE THINGS FOR SO MANY COMPANIES. THEY HAVE TO BE CAREFUL HOW THESE MEASURES ARE PUT INTO PLACE. ON THE OTHER HAND, IT IS IMPORTANT TO WELCOME KNIVES -- IMPORTANT TO RECOGNIZE THAT CHINA'S POLITICAL AGENDA IS SO STRONG AND SO IMPORTANT TO THE GOVERNMENT THAT IT WILL TRUMP EVERY TIME.
EVEN THE FACT THEY MAY HURT THEIR OWN PEOPLE AS THEY BAN SOME USES OF WESTERN PRODUCTS. ONE OF THE MOST DANGEROUS THINGS IS THE EMPTY AMERICAN FEELING THAT COULD HOP UP BECAUSE OF THIS NATIONALISTIC -- COULD POP UP BECAUSE OF THIS NATIONALISTIC BUSINESS. PEOPLE NOT IN GOVERNMENT OR STATE OWNED ENTERPRISES WILL STOP BUYING AMERICAN PRODUCTS.
ED: GOOD TO SEE YOU HERE. AS A TECHNOLOGY AND IN THE BALANCE OF RISK, AND THIS IS THE YEAR OF THE FED AND WHEN WILL END PUSHING UP RATES, NOW WE HAVE CHINA. WHICH ONE ARE YOU MOST WORRIED ABOUT? MEI: I THINK CHINA IS A HUGE RISK BUT THE MOMENTUM OF AI WILL BE MUCH GREATER AND HAVE MUCH MORE IMPACT FOR INVESTORS. I THINK SOME OF THE ESTIMATES ARE THAT AI IS ACTUALLY GOING TO ADD 1.5 TRILLION DOLLARS WORTH OF
PRODUCTIVITY OVER THE NEXT 10 YEARS. ONE OF THE NEXT THINGS THAT IS GOING ON, AND WHAT IS GREAT ABOUT U.S. BUSINESSES, AS THEY REINVENT THEMSELVES AND FIGURE OUT HOW TO DEAL WITH THESE RISKS . THERE IS ALREADY A TREMENDOUS AMOUNT OF DE-RISKING GOING ON IN TERMS OF CHINA. I WOULD GIVE MORE WEIGHT TO AI THEN I WENT TO CHINA. ED: THE GUYS AT JP MORGAN HAVE A
NOTE AND SAY CHINA IS A HEADLINE RISK. THEY ALSO POINT OUT A NAME TRADING AT 24 TIMES FORWARD EARNINGS. I WANT TO ASK HOW YOU VIEW THE FED AS IT RELATES TO THE TECHNOLOGY SECTOR RIGHT NOW. MEI: IT GOT A LITTLE AHEAD OF ITSELF. WE SOLD DOWN SOME OF OUR TECH STOCKS AND GROWTH STOCKS, AND INVESTED INTO VALUE STOCKS. I THINK THE DIFFERENCE IN THE MULTIPLES ARE SIGNIFICANT.
OVER TIME, THEY TEN-DAY -- THEY TEND TO EVEN OUT. FOR OUR INVESTORS, WE SUGGESTED TAKING DOWN SOME PRODUCTS THEY HAVE IN TECH STOCKS AND PUT THEM INTO VALUE STOCKS. CAROLINE: EVEN AS YOU TALK ABOUT THE PRODUCTIVITY LIFT AI WILL GIVE, IS THERE ANY AREA THAT IS STILL YET TO SEE THE RAMPANT RISE IN IMPLICATION OF AI? MEI: WHAT IS CLEAR IS COMPANIES THAT ARE DEALING WITH THE INFRASTRUCTURE OF AI WILL KEEP GOING.
THE QUESTION IS, HOW FAST IS THE MARKET VALUING THEM AHEAD OF THEIR ACTUAL EARNINGS? THERE IS NO QUESTION ABOUT WHAT WE DON'T KNOW. WHAT IS MUCH MORE DIFFICULT IS, HOW WILL AI IMPACTS THE REGULAR BUSINESSES WE ALL DO? WHAT WILL THAT MEAN IN TERMS OF OUR EARNINGS AND PRODUCTIVITY? THAT IS THE HARDER PICTURE. CAROLINE: IT IS VERY EASY TO JUST TALK STOCK SPLIT YOU ARE DIVERSIFIED IN WORD POINT AND ASSET CLASS. WHEN YOU ARE LOOKING AT GROWTH VERSUS VALUE, ARE YOU THINKING ALSO ACROSS THE BOND MARKET, AND OTHER TYPES OF WAYS TO GAIN EXPOSURE, NOT JUST THE EQUITY MARKET? MEI: WE THINK ABOUT INVESTORS AND OVERALL RETURNS, AND OVER A LONG PERIOD OF TIME. WHAT IS INTERESTING IS NOW, THE FIXED INCOME MARKETS AND CORPORATE'S ARE VERY LIQUID AND HIGH QUALITY.
IF YOU LOOK AT THE LONG-TERM CAPITAL MARKET EXPECTATIONS FOR THE U.S. EQUITY MARKET, IT IS AROUND 7% TO 8%. IF YOU THINK ABOUT THE VOLATILITY, HIGH-QUALITY FIXED INCOME IS ACTUALLY A GRAND OPPORTUNITY FOR MOST INVESTORS.
ED: EVERY TIME YOU WERE ON THE SHOW, WE TALK ABOUT THE BIG NAMES LIKE APPLE AND NVIDIA. YOU SURPRISED ME WITH THEIR TOP PICKS WHICH ARE DIFFERENT TO WHAT PEOPLE ARE TALKING ABOUT. WHICH CORNERS OF THE MARKET SPECIFICALLY CASH OR I RIGHT NOW? MEI: I THINK ALL THE COMPANIES THAT ARE WORKING ON THE INFRASTRUCTURE THAT WILL BE REQUIRED FOR AI. THAT IS THE MOST OBVIOUS. THE OTHERS ARE A LOT LESS OBVIOUS. ED: NEXT TUESDAY, I WILL BE DOWN IN CUPERTINO FOR APPLE FOR THEIR NEXT EVENT. DO YOU SIT AND WATCH THE WHOLE THING AND THINK, THIS IS A BIG TECH EVENT OR IS NOT? MEI: I DO NOT PERSONALLY WATCH IT BUT I WATCH ALL THE STUFF THAT YOU REPORT ON IT. CAROLINE: AWW. ED:
TUNE IN NEXT TUESDAY. MEI LAGOMASINO FROM WE FAMILY OFFICES. COMING UP, HIGHLY ANTICIPATED IPO COMING NEXT WEEK. ARM.
DETAILS ON THAT AND THE CURRENT TECH LANDSCAPE. THAT IS NEXT. THIS IS BLOOMBERG TECHNOLOGY. CAROLINE: SICK OF TALK ABOUT IPO'S YET? NO. WE HAVE A NEW NAME.
TURO, THE CAR SHARING BUSINESS REASSURED PLANS IT START -- PLANS THAT IT WANTS TO GO PUBLIC. TALK TO US ABOUT TURO AND WHY THEY MAY BE ANALYZING THE MARKET? >> IT IS A CAR SHARING SERVICE THAT COMPETES WITH GET AROUND WHICH WENT PUBLIC LAST YEAR. THEY ARE DOWN OVER 90%. TURO IS STILL OPTIMISTIC. THEY ARE HOPING TO DO A
ROADSHOW AS SOON AS POSSIBLE IN ORDER TO DEBUT THIS FALL. THEY ARE ONE THAT HAS BEEN TRYING TO GO PUBLIC FOR A WILD. THEY DID A RARE MOVE OF REVEALING THEIR FINANCES EARLY LAST YEAR AND THEN NOT GOING PUBLIC RIGHT AT YOUR BECAUSE THEY REALIZE THE WINDOW HAD CLOSED.
THEY SEE THE WINDOW IS OPEN AND THEY ARE HOPING IT WILL WORK. ED: IF YOU LOOK AT MEASURED DATA, TURO IS THE MUCH BIGGER PLAYER IN THE U.S. GET AROUND AS MUCH SMALLER. BUT YOU MENTIONED SPACK LISTING. BLOOMBERG'S KATIE ROOF. THANK YOU.
LET'S BRING IN BRIAND MUCH -- BR IANNE LUNCH -- LYNCH TURO IS THE LATEST NAME ON THE FLY WILL YET TO COME. I WANT TO START WITHARM -- WITH ARM. >> I THINK THE MARKET IS GOING TO BE LOOKING VERY CLOSELY AT ARM REGARDLESS OF THE FACT IT IS NOT A GREAT APPLE APPLES COMPARISON TO SOME OF THESE OTHER COMPANIES.
IT WAS PUBLIC AND TAKEN PRIVATE BY SOFTBANK IN 2016 AND IS NOW REENTERING THE MARKET. YOU CANNOT APPLY THAT SAME BACKGROUND TO SOME OTHER COMPANIES BUT REGARDLESS, IT WILL BE A GOOD MEASURE OF INVESTOR INTEREST IN TECH AND AI RELATED COMPANIES. AS MEL WAS SAYING, SOME COMPANIES THAT BUILD INFRASTRUCTURE ON AI REALLY BUILDS CASES ESPECIALLY WHEN SALES ARE DOWN AND THE CHIP MARKET HAS BEEN STAGNANT. CAROLINE: JUST GO IN THERE WITH THE BEAR CASE A MINUTE BECAUSE IT ALSO HAS SIGNIFICANT EXPOSURE TO CHINA. IS THAT GOING TO BE SOMETHING WE ARE HEARING FROM MORE AND MORE IF THE IPO LANDSCAPE IS INTERNATIONAL IN ITS FLAVOR? BRIANNE: I THINK IT IS SOMETHING WE WILL BE HEARING. YOU CAN SEE THAT CHINA IS A BIG PART OF ARM'S BUSINESS THEN IT WAS IN THE PAST. THEIR INCOME IS HALF OF WHAT IT WAS THE
PRIOR YEAR. THAT IS NOT THE ROSIE'S PICTURE. AND INVESTORS THAT ARE INVESTING IN ARM AND BELIEVE THERE IS UPSIDE ARE REALLY HINGING ON THEIR ABILITY TO OWN THE AI CHIP MARKET THE WAY THEY HAVE IN SMARTPHONE CHIP MARKET. ED: BASED ON WHAT HAS HAPPENED SO FAR IN 2023, THE FEW LISTINGS WE HAVE HAD.
A QUICK SERVE RESTAURANT AND A DOLLAR STORE. DO YOU GET THE SENSE EVERYONE WANTS TO BE AN IPO? THE MARKET IS LIGHT, COME ON, GIVE US THE BIG TECH IPO. BRIANNE: I DO. THERE IS CERTAIN -- THERE IS CERTAINLY INSTITUTIONAL INTEREST. THE RETAIL INVESTORS HAVE TYPICALLY HAD NO ACCESS TO INVEST IN COMPANIES THAT HAVE BEEN PRIVATE FOR 10 TO 15 YEARS. THESE ARE BRANDS AND BUSINESSES
THEY KNOW WELL. UNTIL THERE IS AN IPO, THAT ACCESS IS AVAILABLE. IN THE BROADER MARKETS, THERE IS A LOT OF DEMAND FOR I GOES BECAUSE THESE TECH MARKETS ARE WHERE A LOT OF THE DEMAND FOR GROWTH IS HAPPENING. IT IS NOT UNTIL THE COMPANIES GO PUBLIC THAT MORE INVESTORS CAN PARTICIPATE IN THAT GROWTH AND THERE IS A LOT OF DEMAND FOR THAT ESPECIALLY IN HIGH RATE MARKET. CAROLINE: THAT IS WHAT CAUGHT OUR EYE - AND THEREIN LIES A DESIRE FOR RETAIL COMPANIES TO BRING THAT ACCESS TO RETAIL INVESTORS.
IS THAT GOING TO BRING THE SOURCE FOR PURCHASING THAT WE UNDERSTAND, RATHER B TO C LIKE INSTACART? BRIANNE: I THINK INSTACART IS ONE OF THOSE BLOCKBUSTER NAMES THAT CHECKS ALL THE BOXES IN TERMS OF GROWTH, PROFITABILITY, AND A BRAND AND BUSINESS MODEL THAT INVESTORS ACROSS THE SPECTRUM UNDERSTAND. AS A CONSUMER BRAND, A LOT OF POTENTIAL INVESTORS USE INSTACART AND DO THEIR GROCERY SHOPPING THERE. THERE IS BRAND LOYALTY VALUE THERE THAT WILL BOLSTER INVESTOR INTEREST. CAROLINE: INTERESTING AS THEY ARE TRYING TO TALK UP B TO B TO BOLSTER THEIR GROSS STORY. THANK YOU.
BRIANNE LYNCH OF EQUITYZEN. COMING UP, HOW ERIC SCHMIDT IS USING HIS FORTUNE TO POWER NONE OTHER THAN AI INFLUENCE. THIS IS BLOOMBERG TECHNOLOGY. ♪ ED: TIME FOR TALKING TECH. SPACE X HAS BEEN ORDERED TO MAKE FIXES AFTER ITS STARSHIP ROCKET BLEW UP.
THE FAA BLAMED MULTIPLE ROOT CAUSES OF THE TEST LAUNCH AND SAID THE COMPANY NEEDS TO REDESIGN HIS HARDWARE TO PREVENT LEAKS AND FIRES. PLUS CHINA HAS UNVEILED AN ARTIFICIAL INTELLIGENCE TOOL TO IS FOR WEALTH MANAGEMENT AND INSURANCE. IT WILL USE ITS FINANCIAL LLM -- FOR FINANCIAL PROFESSIONALS. SOME LAWMAKERS ARE ACTING TO CURB THE POWER OF A IROBOT BOSSES IN THE WORKPLACE. THIS COMES AS COMPANIES RELY ON AI TOOLS TO MEASURE EMPLOYEES'S PRODUCTIVITY AND IN SOME INSTANCES FIRE THEM. CAROLINE: FROM THE LENS OF WHO IS POWERING IT, GOOGLE'S CEO IS ONE OF THEM. WE KNOW HE IS NOT SHY ABOUT HIS
WEALTH AND HAS BEEN NOT SHY ABOUT HIS OUTWARD IT HE IS USING HIS $27 BILLION FORTUNE TO HELP BUILD A POWERFUL AI INFLUENCE MACHINE. WE WILL BRING IN EDGERTON WHO JOINS US FOR A DEEP DIVE. SHOULD WE BE SURPRISED OF ERIC SCHMIDT'S POLITICAL INFLUENCE? VIEW WAS ON THE 2008 OBAMA CAMPAIGN.
HE HAS BEEN SOMEONE THAT IS ALWAYS INVESTED IN TECHNOLOGY BUT NOT AFRAID TO LOBBY. QUITE SEE HAS A BIG PRESENCE ACROSS THE --. CLEARLY A VERY INFLUENTIAL PERSON. BUT THIS IS WHERE LAWMAKERS ARE TRYING TO NOT JUST REGULATE AI BUT UNDERSTAND READY TO ELEGY -- WHAT THE TECHNOLOGY IS. SO WHOEVER IS TRYING TO TEACH THEM THAT, AS WE WILL SEE NEXT WEEK WHEN ERIC IS TRYING TO JOIN OTHER TECH CEOS AND CIVIL SOCIETY PEOPLE IN THE ROOM TO EXPLAIN WHAT AI IS AND HOW TO REGULATE IT. THIS IS A MOMENT WHERE THE
INFLUENCE MACHINE ERIC SCHMIDT BUILT OVER THE YEARS CAN REALLY HAVE AN INFLUENCE ON THIS HUGELY IMPORTANT TECHNOLOGY. CAROLINE: PICK APART THAT MACHINE. YOU ARE THINK TANKS AND STUDY PROJECTS AND A REVOLVING DOOR. WHAT IS THAT THAT HE CURRENTLY LEADS AND WHAT INFLUENCE DOES HE HAVE? ANNA: JUST A FEW EXAMPLES, NOT A COMPREHENSIVE LIST. HE HAS TESTIFIED BEFORE CONGRESS , BEEN ON THESE COMMISSIONS, BUT ALSO HAS SMIT FUTURES -- HAS SCHMIDT FUTURES TO SUPPORT ENTREPRENEURS. MANY GO ON TO WORK IN GOVERNMENT. HE ALSO HAS A FOUNDATION THAT
DOES ITS OWN PHILANTHROPIC WORK BUT HE IS ABLE TO FURTHER HIS WORLDVIEW DURING THAT. AND HE FOUNDED A THINK TANK TO PRIVATIZE HIS NATIONAL SECURITY COMMISSION TO FURTHER HIS VIEW OF WHAT AI IS AND SHOULD BE. ED: FINAL QUESTION. AS A CASE STUDY, WHAT ARE YOU HEARING IN THE HALLS OF? I THINK CHUCK SCHUMER SPOKE TO US FOR THIS STORY. ANNA: HE DID. WE HEAR PEOPLE VERY MUCH APPRECIATE ERIC SCHMIDT'S INFLUENCE AND HIS CONTRIBUTIONS, BUT THERE ARE OTHERS WORRIED ABOUT HIS FINANCIAL INTERESTS. I WANT TO RECOGNIZE OUR COLLEAGUE SCHMIDT WHO WORKED WITH ME ON THAT STORY OVER THE SUMMER AS HE WAS BATTLING CANCER. HE PASSED AWAY YESTERDAY. I APPRECIATE HIS FRIENDSHIP AND HE WILL BE GREATLY MISSED. ED:
ANNA EDGERTON. THANK YOU FOR YOURS AND BLAKE SCHMIDT'S REPORTING. THIS IS BLOOMBERG TECHNOLOGY. ♪ CAROLINE: WELCOME BACK TO BLOOMBERG TECHNOLOGY. I AM CAROLINE HYDE IN NEED. ED: I AM ED LUDLOW IN SAN FRANCISCO. WHAT A WEEK IT HAS BEEN.
THE NASDAQ 100 IS DOWN 1% ON THE, ACTUALLY SNAPPING TWO STRAIGHT WEEKS OF GAINS. APPLE HAD ITS WORST WEEK SINCE AUGUST. IN A POINTS PERSPECTIVE, A BIG PART OF THE LOSS ON THE NASDAQ 100 THIS WEEK IS FROM APPLE.
WHAT IS PLAYING OUT THIS FRIDAY KIND OF REFLECTS THE BROAD SPECTRUM OF NEWS OUT THERE. IT IS TIED TO SMARTPHONES IN CHINA BUT THERE IS NUANCE. APPLE IS REBOUNDING THIS FRIDAY, HAVING SHED ALMOST $2 BILLION FROM ITS MARKET CAP IN WEDNESDAYS AND THURSDAYS SESSION. BURIED IN THE CHAOS WAS THE IDEA THAT IF ALWAYS -- IF HUAWEI DID WELL, IT WOULD BE A INTERESTING EXPENSE.
THERE ARE OTHER NAMES WITH CHINESE EXPOSURE THAT HAVE HAD DOWNWARD PRESSURE. NVIDIA SAID 22% OF THE SALE STILL COME FROM CHINA AND THEY ARE WORRIED LONG TERM. DAYS AFTER DEBUTING THE NEW MATE 60 PRO SMARTPHONE, AND ANNOUNCING AN EVEN MORE POWERFUL SMARTPHONE, THE MATE 60 PRO PLUS, U.S. GOVERNMENT HAS BEGUN INVESTIGATING THE CHIPS USED INSIDE.
BUT WHAT DOES THAT TELL US ABOUT CHINA STANDING ON ITS OWN TWO FEET? JOINING US AS TOM GILES. TOM: THIS IS THE BILLION DOLLAR QUESTION. BECAUSE WHAT THE U.S. HAS BEEN FOUR YEARS NOW IS REALLY TRYING -- BEEN DOING FOR YEARS NOW IS TRYING TO CRIPPLE CHINA IN ITS ABILITY TO CREATE ITS OWN CHIPMAKING CAPABILITIES. CHIPS ARE THE ENGINE AND WHAT MAKE THESE ELECTRONICS RUN. A LOT OF THE BIO COMPONENTS COME FROM THE U.S. U.S.
HAS GONE TO GREAT LAKES THE LAST SEVERAL YEARS TO BARR ANY OF THESE HIGH-TECH CAPABILITIES FROM THE U.S. FROM LANDING IN THESE DEVICES IN CHINA. THEY HAVE GONE TO GREAT LENGTHS TO DO THAT. AS THEY LOOK INSIDE THESE DEVICES, THE U.S.
WANTS TO FIGURE OUT, IS CHINA USING U.S. CAPABILITIES THROUGH ITS OWN SUPPLY CHAIN? THAT IS THE BIG QUESTION THEY ARE TRYING TO GET ANSWERED. CAROLINE: SO THE SMALL YARD, HIGH FENCE THEORY OF BLOCKADING DOES NOT SEEM TO HAVE WORKED IN THIS CIRCUMSTANCE. WE HAVE TO GET INTO THE NITTY-GRITTY, PERHAPS. BUT IF WE ARE SEEING A CAPABILITY OF CHINA TO MAKE THESE SORT OF IN-HOUSE MADE IN CHINA CHIPS, WHAT NEXT? HOW MUCH DOES THIS AFFECT THE OVERALL THAT HAS BEEN HAPPENING TO YOU POLITICALLY SPEAKING? TOM: CHINA IS VERY MUCH -- WHEN IT COMES TO CHIPMAKING, CHINA IS IN CATCH-UP MODE. THE THEORY HAD BEEN FOR MANY
YEARS THAT IT WOULD TAKE THEM A LONG TIME. BUILDING THESE TAKES YEARS AND BILLIONS OF DOLLARS. OTHER PARTS OF THE WORLD ARE SO FAR AHEAD THAT THEORETICALLY, IT WILL STILL TAKE CHINA YEARS. WHAT THIS SUGGESTS IS THIS ONE PARTICULAR CHINESE CHIPMAKER WHOSE EQUIPMENT THEY FOUND INSIDE THE HUAWEI DEVICE IS DOING BETTER THAN PEOPLE THOUGHT. GETTING THE CHIP DOWN TO SEVEN NANOMETERS -- WITHOUT GETTING INTO ANY TECHNICALITIES, THE SMALLER GENERALLY, THE BETTER. THAT IS PRETTY TINY. IT SHOWS THEY HAVE CAPABILITIES.
CAROLINE: THROUGHOUT THE PERIOD, FOR MONTHS NOW, WE HAVE SEEN VARIOUS THINK TANKS HIGHLIGHT THAT WHILE CHINA'S FURTHER AHEAD THAN MANY MIGHT EXPECT. TOM GILES WE THANK YOU FOR THE NUANCE BUT LET'S THINK OF THE APPLICATIONS -- THE IMPLICATIONS FOR APPLE. ALL OF THIS COMES WITH SUCH TIMING. NOT ONLY WAS IT UNVEILED BY HUAWEI WHILE GINA RAIMONDO, THE COMMERCE SECRETARY, WAS IN CHINA BUT AFTER APPLES BIG UNVEILED -- BUT ALSO BEFORE APPLE'S BIG UNVEIL. >> EMERGING MARKETS LIKE INDIA AND CHINA ARE IMPORTANT TO APPLE AS WE LOOK FORWARD BUT NEXT WEEK WILL STILL BE AN EXCITING TIME. CAROLINE: WE WILL DIG INTO THE NEW PHONES APPLE IS UNVEILING IN A MOMENT. I KNOW THE PRECISE SPECIFICS
AROUND CHINA AND INDIA ARE NOT ALWAYS SURE OR TAKE, BUT TO THE -- NOT ALWAYS YOUR FORTE, BUT TO THE EXTENT OF CONSUMERS IN CHINA. WE SAW THIS IN 2014 AND APPLE WEATHERED IT. IS IT THAT MUCH OF A WORRY? JULIE: IT IS HARD TO SAY WITH THE FUTURE WILL BRING SO IT IS ALWAYS GOING TO A WORRY. BUT IT IS HARD TO UNTANGLE THOSE IN CHINA. APPLE IS A LARGE EMPLOYER IN CHINA, WITH A BIG THIS THIS, AND THERE IS A LOT APPLE DOES TO HELP THE CHINESE ECONOMY AS WELL. IT WILL BE SOMETHING TO WATCH TO SEE HOW MUCH IMPACT IT HAS. ED:
IT IS HARD TO TILE THE STORIES TOGETHER BUT NEXT WEEK WE GET IPHONE 15, 15 PLUS, A PRO AND A PROMAX. WHAT DOES FORRESTER KNOW ABOUT THE CHINESE CONSUMER? IF WE GET TECH UPGRADE, IS THAT SOMETHING THE MARKETS IN CHINA TRADITIONALLY WAS BONDS TO -- TRADITIONALLY RESPONDS TO? JULIE: THE SHORT ANSWER IS YES. WHEN APPLE UNVEILS ITS PHONES NEXT WEEK, WE EXPECT IT TO BE THE BEST ON THE MARKET.
THE CAMERA, THE SIZE, AND THE QUALITY OF THE SCREEN. A LOT OF WHAT WE IS CONSUMED MEDIA, WATCH TV, LISTEN TO MUSIC, LOOK AT THE NEWS, POST PICTURES ON SOCIAL MEDIA AND SHARE WITH OUR FRIENDS. THOSE ARE WHAT WE EXPECT THEM TO FOCUS ON AND WE EXPECT APPLE TO LEAPFROG THE OTHER COMPETITION IN THE MARKET. THE OTHER SIDE OF THE STORY IS APPLE HAS AN ENTIRE ECOSYSTEM OF SERVICES AND HEALTH AND MEDIA BUILT ON THEIR DEVICES.
THERE IS A PORTION OF THE VALUE YOU GET DERIVED FROM OWNING A SMARTPHONE THAT THERE IS SO MUCH MORE TO THE VALUE OF THE IPHONE FROM A CONSUMER THEN JUST THE IPHONE ITSELF. THERE IS NO ONE IN THE ANDROID ECOSYSTEM THAT HAS BEEN ABLE TO RIVAL THAT TODAY -- THAT TO-DATE. ED: FOR ME, I AM SUPER INTERESTED IN THE LATEST PROCESSOR, A17 3 NANOMETER.
IT SOUNDS LIKE YOU ARE FOCUSED ON DESIGN. WE KNOW ABOUT THESE DESIGNS AND REFINED AND EXPANDED VESSELS -- BEZZLES. WHAT IS DO YOU THINK IS MOST IMPORTANT -- DO YOU THINK IS MOST IMPORTANT? JULIE: THAT IS ONE THING APPLE HAS ALWAYS DONE WELL. WHEN SOMEONE TOUCHES THAT DEVICE AND HAS IT IN THEIR HAND FOR THE FIRST TIME, IT HAS AN UNBELIEVABLE WOW FACTOR. THE OTHER ADVANTAGE APPLE HAS IS A VERTICALLY INTEGRATED STACK IN THEIR DEVICES THAT EVERYTHING IS FAST, CONTEXTUALLY RELEVANT, THINGS RUN SMOOTHLY, AND THERE IS SO MUCH THEY DO. IT IS HARD TO ARTICULATE. WHETHER IT IS JUST THE HARDWARE
OR EVEN HOW THEIR APPLICATIONS ARE WORKING, PEOPLE HAVE A WOW FACTOR. CAROLINE: APART FROM SCENERY. -- SIRI. THERE HAS BEEN THE VOID APPLE HAS NOT STEPPED INTO. ARTIFICIAL INTELLIGENCE. ARE WE GOING TO GET A DRIP FEED OF WHAT HAS BEEN GOING ON? THEY HAVE BEEN UP THERE STAFF AND SPENDING MILLIONS PER DAY. JULIE: ARTIFICIAL INTELLIGENCE HAS SIMPLE STUFF THAT FILLS IN THE BLANK ENTRIES SPELLCHECK AND MEMORIES WITH OUR PHOTOS. THOSE THINGS ARE FUN.
I WOULD LIKE TO HAVE SIRI, HUSBAND AND HAVE THAT WORK, THEY DON'T KNOW HIS NAME. BUT WHEN IT COMES TO GENERATIVE AI, I THINK WE WILL WAIT ON THAT. THERE ARE PROBABLY TOO MANY RISKS TO PUTTING THAT DIRECTLY OUT TO CONSUMERS YET. WHETHER IT IS THE MISTAKES IT MAKES OR HALLUCINATIONS AND BIASES IN IT. ED: ALL RIGHT. FORRESTER RESEARCH PRINCIPAL ANALYST, JULIE ASK. NEXT WEEK, GOING TO CUPERTINO. COMING UP, ALL THE DETAILS OF
THE WHY, NADER -- OF THE Y ED: IT HAS BEEN A BIG WEEK FOR A NEW CROP OF STARTUPS AND FOUNDERS IN SAN FRANCISCO. IN THE LAST 24 HOURS, 200 30 PISTON INVESTORS IN A DEMO DAY -- 230 PICTHED INVESTORS IN A DEMO DAY. Y COMBINATOR CEO GARY TAN IS IN THE STUDIO. THOSE DAYS ARE IMPORTANT.
YOU PUT THE 230 OR SO FOUNDERS IN FRONT OF INVESTORS, HAVING HAD WEEKS OF TRAINING AND INVESTOR SHIP, SO THEY CAN MAKE MONEY. HOW DID IT GO? GARY: IT WENT WELL. THERE WERE THOUSANDS OF PEOPLE LOGGED IN. IT WAS ONLINE BUT THE BATCH ITSELF WAS IN PERCENT. IT WAS ELECTRIC. ED: THERE IS SOMETHING I WANT TO
CLARIFY. WHEN YOU ARE ON THE SHOW LAST YEAR IN JUNE, 35% OF THOSE YOU SELECTED WERE AI PURELY AND 50% WERE AI-ADJACENT. IF I DO THE MATH, MORE HAVE BECOME AI RELATED. WHAT DOES THIS REFLECT?
GARY: A BRAND-NEW PARADIGM OF COMPUTING WHERE COMPUTERS CAN ACTUALLY REASON NOW. THAT MEANS LITERALLY A BRAND-NEW WAVES, A BRAND-NEW REVOLUTION. THESE ARE COMPANIES NOW THAT REALIZED DURING THE BATCH, THEY CAN CLOSE CONTRACTS FOR TENS OR HUNDREDS OR THOUSANDS OF DOLLARS BECAUSE THE DEMOS ARE THAT GOOD. IF YOU CAN DO THAT, THAT IS THE GREATEST ROCKET BOOSTER YOU COULD HAVE FOR TWO ARE THREE PEOPLE WHO ARE GREAT SOFTWARE ENGINEERS AND CAN BUILD FANTASTIC AI SOFTWARE. CAROLINE: WHAT ABOUT THE ROCKET BOOSTER THAT IS SAN FRANCISCO? YOU BRING INTERNATIONAL FOUNDERS, AND INTERNATIONAL ADVISORS. I AM LOOKING AT A U.K. FIELD COMING IN AS ONE OF YOUR
PARTNERS. IT FEELS LIKE SAN FRANCISCO IS BACK ON THE MAP BECAUSE OF ARTIFICIAL INTELLIGENCE. IS THAT REAL? WHY COME TO SS TO BUILD THE -- TO BUILD THE Y COMBINATOR? GARRY: WE BELIEVE THERE ARE TRUE CONGLOMERATE OF FACTS -- CONGLOMERATE EFFECTS OF HAVING PEOPLE RIGHT NEXT TO YOU.
THE THING ABOUT YC IS 30% OF THE COMPANIES WE FUND GO ON TO BE WORTH BILLION OR MORE. WE ARE A 12 WEEK PROGRAM THAT LOOSE PEOPLE UP. BEFORE THE LIFE OF THE COMPANY, THERE ARE 4000 OTHER COMPANIES WE FUNDED OVER THE LAST 15 YEARS AND THEY HELP EACH OTHER. ABOUT ONE THIRD ALL AND UP IN
SAN FRANCISCO OR THE SANFORD ESCOBEDO AREA. -- THE SAN FRANCISCO BAY AREA. IF YOU LOOK AT THE CAPITAL EFFECTS, THEY ARE FOCUSED ON THE BAY AREA AND THAT WILL CONTINUE TO BE TRUE. EVEN IF THEY ARE NOT IN THE BAY AREA, EVERY SINGLE CEO YOU CAN THINK OF A MAKE A RUN THROUGH SAN FRANCISCO TO MAKE MONEY. CAROLINE:
THE ONE THING SAN FRANCISCO ARGUABLY LACKS IS DIVERSITY. I KNOW THAT IS CLOSE TO YOUR HEART. 16 PERCENT ASIAN DEMOGRAPHICS IN 2023 AND ONLY 2% BLACK. 3% HISPANIC OR LATINO AND ONLY 10% ARE WOMEN.
HOW ARE YOU TRYING TO INCREASE THIS ULTIMATELY? GARRY: YC WILL CONTINUE TO DO MORE OUTREACH AND EFFORTS FOR DIVERSITY. IT IS REALLY IMPORTANT AT THE END OF THE DAY TO HAVE REPRESENTATION AT ALL LEVELS. WE KNOW THERE IS A LOT OF WORK TO CONTINUE TO DO THERE AND THAT IS WHY WE RELEASED THOSE NUMBERS.
I THINK WE PLAY AN IMPORTANT PART IN THAT. ED: THERE ARE MANY MULTIPLE -- MANY NAMES THAT STARTED WITH YC AND WENT ON TO BE HIGH VALUATION PROPERTIES. OF THE ONES YOU FUNDED, REALISTICALLY HOW MANY WILL SURVIVE? WHAT IS THE ATTRITION RATE? GARRY: I SPENT TIME LOOKING AT THE NUMBERS AND IT TURNS OUT AROUND 55% OF COMPANIES THAT WENT THROUGH THE PROGRAM IN 2016 WENT ON TO RAISE A SERIES A. FOR THAT NUMBER IN STARTUPS AND VENTURE CAPITAL, THAT NUMBER IS REMARKABLE. AND AROUND A QUARTER OF THOSE RAISED AT YEAR FIVE OR LATER. THIS RUNS COUNTER TO THE NARRATIVE OUT THERE FOR STARTUPS WHERE A LAW OF INVESTORS ARE BASICALLY FOCUSED ON TRYING TO FIND THIS SHOT OUT OF A CANNON.
THEY CALL IT THE BLUE FLAME AND THIS RUNS COUNTER TO WHAT I REALLY BELIEVE WHICH IS FINDING REALLY GREAT BUILDERS AND GIVING THEM THE TOOLS TO SUCCEED. IT IS A 10-YEAR OVERNIGHT SUCCESS. ED: THERE ARE MANY WAYS VENTURE CAPITALISTS CAN EXIT A MERGER OR ACQUISITION. THE IPO MARKET SEEMS TO BE HEATING UP. YOU HAVE MANY INVESTMENTS WHERE YOU WERE THE FIRST INVESTOR BY VIRTUE OF THE ACCELERATOR. GIVING YOUR VIEW OF THE IPO MARKET THAT SEEMS AROUND THE CORNER? GARRY: I REALLY UNDERESTIMATED THE PAST THREE OR FOUR YEARS TO WHAT DEGREE OUR MARKETS ARE AFFECTED BY INTEREST RATES.
THAT MAKES ME GLAD I AM AT THE BEGINNING OF IT. I THINK THE PUBLIC MARKETS BEING CONNECTED TO EARLY-STAGE MARKETS BY A ROPE. THIS MIGHT BE UP AND THIS MIGHT BE DOWN, BUT ON THE FLIPSIDE, NEW INNOVATION IS COMPLETELY DISCONNECTED TO THE DECISIONS THE FED IS MAKING WHICH IS A GOOD THING FOR US. CAROLINE: THERE IS PLENTY THAT EFFECTS
THE PUBLIC MARKETS. WE ARE THINKING OF CHINA AND THE KOSHER THERE. THERE IS ONE NAME ASSOCIATED WITH THE U.S. WHICH IS INSTACART.
I KNOW SOME OF YOU WROTE EARLY -- I KNOW YOU CHECKED IN TO EARLY AND WAS AN ADVISOR TO. EVEN THOUGH THEY MAY HAVE TO SWALLOW A BITTER PILL OF VALUATIONS NOT BEING WHERE THEY WERE IN 2021 BUT ULTIMATELY BEING ABLE TO STAND ON THEIR OWN TWO, BECOME PUBLIC, AND HAVE A GOOD GROWTH STORY. GARRY: THAT WAS ONE OF THE STORIES PROBABLY. I AM HEARING IT PRETTY REGULARLY AT Y COMBINATOR. THERE WAS A WRONG IDEA THAT PERMEATED VENTURE FUND IN STARTUPS WHERE YOU WANTED TO SHOW METRICS TO RAISE THE NEXT ROUND. A LOT OF PEOPLE FORGOT PROFITABILITY, GROSS MARGIN, AND ULTIMATELY NET CASH FLOW REALLY MATTER. IT IS INCREDIBLY HEALTHY THAT
INSTACART HAS THAT STORY. SO MANY MORE THAT ARE GOING TO IPO HAVE THAT STORY. IT IS A RETURN TO BASICS. NOT JUST AT Y COMBINATOR BUT FOR ALL OF TECH. CAROLINE: WE THANK YOU FOR SPENDING TIME WITH US AFTER A BUSY TIME AT Y COMBINATOR. GARRY TAN. THIS IS BLOOMBERG TECHNOLOGY.
♪ CAROLINE: YOU ARE PROBABLY WAITING WITH BATED BREATH FOR APPLE'S REVEAL. THE IPHONE 15 IS COMING NEXT WEEK YOU DO NOT NEED TO WAIT BECAUSE WE HAVE ALL THE INFORMATION. LOOKING AHEAD TO THE WANDERLUST EVENT. HOW WONDERFUL WILL IT BE, MARK? ART: IF YOU ARE IN THE MARKET FOR A NEW IPHONE, APPLE WATCH OR AIRPODS, IT WILL BE WONDERFUL. THEY WILL ROLL OUT FOUR NEW IPHONE BOTTLES.
THIS WILL BE A SIGNIFICANT LAUNCH WITH THE VERY FIRST SO-CALLED IPHONE REDESIGN IN THREE GENERATIONS. THE IPHONE 15 PRO AND PROMAX WILL BE REDEFINED -- WILL BE REDESIGNED WITH NEW CHARGING CABLES AND EVERYTHING. IF YOU BOUGHT AN APPLE WATCH FROM THE YEAR BEFORE OR LAST YEAR, THERE IS NO REASON TO UPGRADE. BUT THEY WILL BRING A NEW CHARGING STANDARD THEY ARE MOVING ON WITH THE IPHONE BECAUSE OF THE EUROPEAN UNION TO THE AIRPODS. ED: THERE IS A LOT OF DETAIL IN YOUR PREVIEW.
I WANT TO GO TO THE TECH SIDE FIRST. THE A 17 PROCESSOR IN THE PROGRAM MODELS. HOW DOES THIS IMPROVE THEM? MARK: THEY ARE CONTINUING THE STRATEGY THEY STARTED A YEAR AGO WHERE THEY ARE DIFFERENTIATING WHICH CHIPS ARE IN WHICH IPHONE. IF YOU WANT THE FASTEST TECHNOLOGY, YOU HAVE TO GET THE NEWEST IPHONE. THE IPHONE 15 AND 15 PLUS WILL GET LAST YEAR'S PRO CHIP. SO ONLY THE PROS ARE GETTING THIS NEW CHIP.
THIS IS THEIR SECOND GENERATION ULTRA WIDE BAND CHIP. IT IS A SURPRISE BECAUSE THEY HAVE NOT PUT IT IN SINCE THE 11 PRO. IT WILL BE ABLE TO HELP FIND YOU MORE QUICKLY ABOUT ALSO LOCATE PEOPLE ON THE FIND MY IPHONE APP. IT WILL FIRST -- WILL FIRST ROLLOUT IN THE NEW IPHONE MODELS AND THE NEW IPHONE -- THE NEW APPLE WATCHES. CAROLINE: MARK GURMAN. AHEAD OF THE ALL-IMPORTANT
SEPTEMBER 12 EVENT. THE ONE ED LUDLOW WILL BE AT. THIS IS THE END OF THIS WEEK OF BLOOMBERG TECHNOLOGY BUT SO MUCH WE ARE LOOKING FORWARD TO NEXT WEEK. YOU ARE GOING TO LOOK AT THE WATCHES IN THE SOFTWARE AND HARDWARE. ED: WE DID NOT EVEN GET TO THE APPLE WATCH OR AIRPODS BUT AFTER THIS WEEK, IPHONE IS EVERYTHING. CAROLINE: SO RIGHT.
PARTICULARLY WHAT THEY SAY AROUND THIS. WE KNOW THESE ARE PRERECORDED BUT WHAT ABOUT CHINA AND THE POSER? THIS HAS BEEN AN EXTRAORDINARY TIME WITH THE HUAWEI. ED: RECAP THE WEEKEND SHOW ON THE
2023-09-15 15:46
Show Video
Other news