Bloomberg Technology 08/08/2023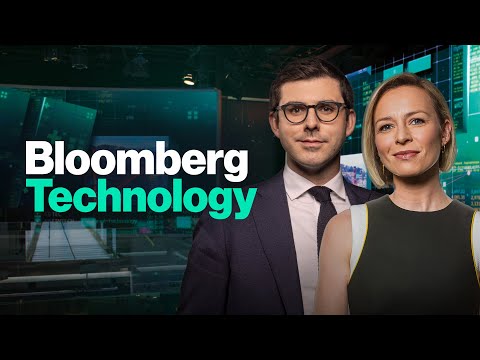 Show Video
AS SILICON VALLEY AND BEYOND, THIS IS BLOOMBERG TECHNOLOGY WITH CAROLINE HYDE AND ED LOGO -- ED LUDLOW. ♪ ED: CAROLINE HYDE IS OFF TODAY, THIS IS BLOOMBERG TECHNOLOGY. STABILITY AI BREAKOUT SUCCESS FACES THREATS. CONSECUTIVE EXECUTIVE DEPARTURES. WE WILL BRING YOU THE REPORTING. FULL COVERAGE OF REPORTED
EARNINGS FROM PELLETIER AND WE WILL HAVE AN EXCLUSIVE CONVERSATION WITH SPOTIFY SE INTEGRATE AI TECHNOLOGY INTO ITS PRODUCT. LET'S GET STRAIGHT TO OUR TOP STORIES. STABILITY AI IS CONFRONTING EXECUTIVE DEPARTURES, STRUGGLING TO RAISE FUNDS AND AN ACCUSATION IT HAS NOT PAID ITS BILL IN TIME.
AFTER BREAKOUT SUCCESS THE START OF FACES MOUNTING RISKS TO ITS EDGE IN THE BOOMING FIELD OF GENERATIVE AI. THE REPORTERS WHO BROKE THAT STORY, THEY JOIN ME NOW. WHAT WERE THE MAIN TAKEAWAYS THAT WE LEARNED IN THE COURSE OF OUR REPORTING? RACHEL: WE SPENT SEVERAL MONTHS LOOKING INTO THE STORY AND SPEAKING TO PEOPLE INCLUDING THE PERSON BEHIND AND ACCOMPANY THAT CAME OUT OF NOWHERE. HAS THE CEO THAT TENDS TO MAKE LOOSE GUIDED COMMENTS ABOUT THINGS THAT HAVE NOT HAPPENED YET AND THE COMPANY SEEMS DISORGANIZED THOUGHT -- DISORGANIZED I WOULD SAY. ED: WHAT PUT STABILITY ON THE MAP, THE STABLE DIFFUSION MODEL, WHAT IS THAT A BASIC TERMS? RACHEL: IT'S AN IMAGE GENERATION AI MODEL. YOU TYPE IN A FEW WORDS AND IT WILL GIVE YOU BACK AN IMAGE OR NUMBER OF IMAGES. IT WAS INITIALLY DEVELOPED BY A
GROUP OF GERMAN RESEARCHERS FROM A START UP RUNWAY. THEY TURNED IT FUND RESEARCH TO IMPROVE THE PRODUCT. ED: A LOT OF YOUR REPORTING FEATURED FOCUS ON THE CEO. >> HE HAS A HISTORY IN LONDON, HE WORKED AT HEDGE AND AS A CONSULTANT PRIOR TO STABILITY, IT WAS AROUND EMERGING MARKETS AND FINANCE. HE HAD COMPANIES IN CRYPTO AND BLOCKCHAIN AND US RACHEL SAID, HE SAID THEY CAME OUT OF NOWHERE.
NOT A WELL-KNOWN ENTITY PERSON HERE IN LONDON OR THE VALLEY. RAISE A LOT OF MONEY FROM PRETTY HIGH ESTABLISHED INVESTORS. WHAT HE HAS POSITIONED HIS COMPANY AROUND OPEN SOURCE TECHNOLOGY. SOME INVESTORS GOT THEM -- WERE EXCITED ABOUT THE PROSPECT. THAT HAS BEEN THREATENED BY COMPANIES LIKE META AND NEWCOMERS INTRODUCING OPEN-SOURCE PRODUCTS WHERE WE SEE IS STABILITY IS INTERNAL TURMOIL. THEY ARE FACING INCREASING
COMPETITION. ED: LET'S GET TO THE INTERNAL TURMOIL. ONE OF THE THINGS TO REPORT IS THAT THEY TRIED TO RAISE FUNDS OUT OF SPECIFIC VALUATION AT 4 BILLION U.S. DOLLARS. THEY WERE NOT ABLE TO. AND SOME OF THE DEPARTURES THEY HAD AT THE HIGH LEVELS OF THE COMPANY? RACHEL: IT RAISED OVER 100 MILLION LATE LAST YEAR AT THE HEIGHT OF THE SUCCESS OF STABLE DIFFUSION AND THEY HAVE NOT ANNOUNCED A FUNDING ROUTE. IT WAS ANNOUNCED THAT $1
BILLION IN OUR REPORTING A BLOOMBERG INDICATED IT WAS TRYING TO RAISE OF 4 BILLION AS FAR AS WE ARE AWARE, THAT HAS NOT YET HAPPENED. ED: WE SHOWED SOME OF THE RESPONSES WE GOT FROM STABILITY. WHEN STATING THEY HAVE NOT HAD PROBLEMS RAISING FUNDS AND THAT THEY WERE NOT TRYING TO RAISE FUNDS. THE OTHER THERE DEPARTURES WERE PEOPLE LIKE GO RATHER THAN PEOPLE RESIGNING. WHAT ARE SOME OTHER THINGS THAT YOU HAVE LEARNED REPORTING THE STORY? MARK: WHAT MAKES HIM AN INTERESTING COMPANY DESPITE STABLE DIFFUSION IS THERE TRYING TO BUILD FOUNDATIONAL MODELS, GROUND-LEVEL INFRASTRUCTURE FOR GENERATIVE AI WHICH IS WHAT PEOPLE BELIEVE IS THE FUTURE OF THE INTERNET. IT COMES AS AN EXPENSIVE ENTERPRISE.
WE HAVE SEEN START UPS RAISING A LOT OF MONEY BECAUSE THIS REQUIRES A LOT OF RESEARCH, COMPUTE, HIRING TOP SHELF, EXPENSIVE ENGINEERS. THE STOCK IN OUR REPORTING SHOWS THE REVENUE, HE SENT OUT A TWEET SAYING IT WAS 10 MILLION RUN RATE OF REVENUE FOR THE YEAR. IT IS BELOW THAT NOW IN PART BECAUSE OF THEIR INVESTMENTS IN RESEARCH AND DEVELOPMENT. IT'S AN EXPENSIVE BUSINESS AND THEIR COMPETITORS HAVE FELT THE NEED TO BE ON THIS COST AT RAMP-UP OF FUNDRAISING AND THE FACT THAT THEY HAVE NOT IS AN OUTLIER AMONG THEIR PEERS. ED: REALLY IMPORTANT REPORTING ON THE COMPANY WE TALKED ABOUT OFTEN HERE ON BLOOMBERG TECHNOLOGY AND NOW WE FIND OUT THE REALITY BEHIND THAT NAME.
I WANT TO GET A QUICK CHECK IN ON THE MARKETS. BROADLY, THIS IS WHAT WE'RE LOOKING AT. NASDAQ IS DOWN 1.5%. THE INDEX LEVEL HAS BEEN TREADING WATER WITHOUT SIZE DECLINES IN SHIP NAMES, DOWN 2.6%.
THE YIELD IS TO COME DOWN WITH THE SELLOFF IN TREASURIES. THE 10-YEAR GILTS IS DOWN TO 4%. BITCOIN WAS JUST TRADED IN RANGE FOR THE LAST TWO WEEKS AROUND 29,500. PUSHING A LITTLE HIGHER IN THE EARLY PART OF THIS TUESDAY SESSION. THE SINGLE NAME WE ARE WATCHING
IS PALANTIR. DOWN 7%. OUR BIGGEST DECLINE SINCE NOVEMBER. THE MARKET IS NOT HAPPY WITH THE GUIDANCE THAT THEY GAVE. 2.2 BILLION FOR REVENUE AND YEAR 23.
IT'S ABOUT NOT WALKING THE WALK WHILE THE COMPANY IS TALKING THE TALK. I WANT TO BRING IN MANDEEP SINGH . THIS IS FIGHTING TALK FROM THIS COMPANY ABOUT THE MOMENTUM THEY HAVE DRIVEN BY THEIR ARTIFICIAL INTELLIGENCE OFFERING. DO YOU SEE ANY OF THAT MOMENTUM SHOW UP IN FINANCIAL GUIDANCE THAT THEY GAVE? MANDEEP: NO AND IS TOO EARLY FOR ANY COMPANY TO GUIDE IN TERMS OF THE REVENUE WHEN IT COMES TO GENERATIVE AI.
WE HAVE A FEW USE CASES AROUND HEALTH CARE WOULD SEEM INTERESTING. IT IS TOO EARLY TO SAY IT WILL DRIVE FOR REVENUE GROWTH AS YOU SEE IN THE CASE OF NVIDIA. THAT'S THE MODEL THAT PALANTIR MODEL WHEN YOU ARE TRAINING 18, 20 FIELDS. THE GROWTH THEY ARE QUOTING IS NOT ENOUGH TO SUSTAIN THAT STOCK MOMENTUM AND THAT IS WHY YOU ARE SEEING THAT REACTION TODAY. ED: THIS IS WHAT THE CEO HAS TOLD BLOOMBERG IN AN INTERVIEW.
WE HAVE A GOOD CHANCE OF BECOMING THE MOST IMPORTANT SOFTWARE COMPANY IN THE WORLD. WHAT IS THE RESPONSE TO THAT? MANDEEP: TOO EARLY. WHEN YOU LOOK AT THE PARTNERSHIPS THAT HAVE BEEN ANNOUNCED SO FAR, SNOWFLAKE HAS PARTNERED WITH NVIDIA, THEY ARE TRYING TO LEVERAGE NVIDIA'S EXPERTISE WHEN IT COMES TO GP USE AND ACCELERATORS AND OVERLAP THAT WITH THE DATALINK PRODUCT AT COMMERCIAL ENTERPRISES AND THAT IS WHERE PALANTIR WILL FIND IT CHALLENGING TO GROW. ON THE COMMERCIAL SIDE, THEY DON'T HAVE ENOUGH PARTNERSHIPS TO DRIVE THAT MOMENTUM AND ALSO THE SOFTWARE SALES IF YOU THINK ABOUT IT, HAPPENED AT THE TOP LEVEL WHERE YOU NEED SALESFORCE, CONSTANTLY ADD CUSTOMERS BECAUSE PALANTIR'S NET RETENTION RATE DECLINED AROUND 100 30%. THEY HAVE SOME TURN ISSUES AND COMMERCIAL SIGNS DECELERATED DURING THE QUARTER.
THE COMMERCIAL SIDE IS A CHALLENGE AND NEED PARTNERSHIPS, SERVICE PROVIDERS TO DRIVE THE MOMENTUM. ED: YOU WROTE ABOUT POLLEN TO YOUR SMALL CALENDAR -- CONSUMER BASE. THEY HAVE DESCRIBED IT, FOR AN ARTIFICIAL INTELLIGENT PLATFORM, 100 ORGANIZATIONS AS CUSTOMERS BUT THEY ARE TALKING TO 300. WHAT DO YOU MAKE OF THEIR
ABILITY TO CONVERT BUT ON THE OTHERS TO THE TABLE, THE WILLINGNESS TO BIG, COMMERCIAL ORGANIZATION TO INVEST IN AI DRIVEN ANALYSIS? MANDEEP: THERE IS EXCITEMENT AROUND GENERATIVE AI. THE WAY THEY TYPICALLY GO ABOUT IT, THEY COMPILE IT IN PHASES IN YOU WILL NOT WAIT FOR THEM TO ALLOCATE A HUGE BUDGET FOR 2028. IT'S A COMPETITIVE SPACE. YOU ARE COMPETING WITH HYPER SCALARS, THE LIKE OF SNOWFLAKE, DATA BREAKS THAT HAVE AN ARMY OF SALESPEOPLE WHICH PALANTIR WILL FIND IT HARD TO COMPETE WITH AND WHAT IT DOES TO THEIR BOTTOM LINE, THEY HAVE NO WAY BUT TO HURT SALES PEOPLE. I KNOW THEY FOCUS ON PROFITABILITY AND ARE DOING A BUYBACK BUT TO MY MIND THEIR EXPENSES HAVE TO GROW WHEN IT COMES TO SALES OR MARKETING. ED: OUR BIG THANKS TO MANDEEP
SINGH, PALANTIR SHARES ARE DOWN BUT OFF SESSION LOWS AND REACTIONS TO EARNINGS. COMING UP, AMAZON PREPARES TO SIT DOWN WITH THE FTC AS A LOOK TO AVOID AN ANTITRUST SUIT BY THE U.S. GOVERNMENT. DAVID DOG -- DATA DOG IS DOWN 18.8%. ON TRACK FOR ITS BIGGEST DROP EVER. A LOT OF EMPHASIS ON HOW WEAK ITS GUIDANCE WAS ENDED INTERESTING SOFTWARE NAME IS DOWN 18.9%.
SOME SEEING THE RESULT IS ENCOURAGING IN THE OUTLOOK. ONE ANALYST ACCUSING THEM OF A LARGE DOSE OF CONSERVATISM. WE WILL TRACK IT, THIS IS BLOOMBERG. ED: WE HAVE SOME FRESH NEWS PAST HOUR.
IN VIDEO HAS ANNOUNCED AN UPDATED PROCESS THAT GETS A JOB TO THE CHIP'S AND SPEED. IT SEEKS TO SUBMIT ITS DOMINANCE AND BURGEONING MARKET. THE SUPER CHIP WHICH IS CALLED THE GH 200 WILL GO INTO PRODUCTION IN 2024. IT IS A LINEUP OF HARDWARE AND SOFTWARE NVIDIA HAS INTRODUCED FOCUSED ON AI SOFTWARE. AMAZON WILL MEET WITH FTC TO AVOID AN ANTITRUST LAWSUIT. JOINING US NOW, THE CHAMBER OF PROGRESS FOUNDER AND CEO.
WHAT DO YOU MAKE OF THIS? WE ARE CLOSER TOWARDS A SHOWDOWN BETWEEN AMAZON AND THE FTC ARE CLOSE TO AVOIDING ONE. WHAT IS YOUR ASSESSMENT? ADAM: I DON'T THINK WE ARE CLOSE TO AVOIDING ONE AND THAT'S PARTLY BECAUSE LEAH KOHN HAS MADE HER NAME IS AN AMAZON CRITIC. HER ORIGINAL WAS HER LOG REVIEW PAPER THAT ARTICULATED THAT WHILE MSN HAS PROCONSUMER JUSTIFICATIONS FOR ITS BEHAVIOR SHE BELIEVED IT WAS DOING HARM TO RIVAL RETAILERS AND ONLINE SELLERS IN SIX YEARS AGO CALLED FOR AN EXPANSION OF ANTITRUST LAW TO DEAL WITH THIS PROBLEMATIC BEHAVIOR. FOR HER, THIS IS A LONG TIME COMING. A WAY TO THINK OF THIS MEETING IS CALLED THE LAST RITES MEETING. IT'S A FORMALITY. IT IS NOT LIKELY TO DETER THE FTC FROM BRINGING THE LAWSUIT.
I SUSPECT IT WILL BRING A LAWSUIT AND CANDIDLY, BASED ON THAT PACE IT WON'T SEE THE INSIDE OF A COURTROOM FOR TWO YEARS WHICH MAY BE LONG AFTER SHE HAS LEFT THE FTC. ED: THE CHAMBER PROGRESS IS ATTACKED INDUSTRY TRADE GROUP. ANTITRUST IS AN AREA YOU SHARE POLICY PERSPECTIVE ON. WHEN I WAS AT SUN VALLEY A FEW WEEKS AGO THE MICROSOFT ACTIVISION DEAL WAS FIRM AND FOCUS AND A LOT OF PEOPLE WERE ASKING THE QUESTION, WHY DOES THE FTC KEEP PICKING FIGHTS? TOO MANY IN THE MARKET THEY FEEL THAT THEY CAN'T WIN. ADAM: I THINK THERE ARE THINGS THE FTC COULD DO THAT ARE MORE PRACTICAL WINS BUT IS CLEAR WHEN ECONOMISTS COME INTO THE AGENCIES AS CRITICS OF AN FTC CHAIR, SHE FEELS DEEP INTO CONCILIATORY AND SHE WANTS TO BRING LAWSUITS.
I CALL IT A YOLO STRATEGY. I THINK THIS PARTICULAR SUIT, ALL OF THE BEHAVIOR IN QUESTION AMAZON HAS COMPELLING PROCONSUMER JUSTIFICATIONS FOR BUT SHE IS SEEING A BROADER GOAL WHICH IS TO EXPAND THE RANGE OF ANTITRUST LAW TO ENCOUNTER HARM TO SUPPLIERS, OR SELLERS, WORKERS. SHE IS INTENT ON BREAKING CASES THAT SERVE THAT MISSION.
I DON'T THINK A LOSING RECORD HURTS HER. I THINK SHE THINKS WELL WE SHOULD TRY IT AND IF WE LOSE MAYBE IT WILL PROMPT CONGRESS TO CHANGE LAWS. THUS PRETTY EXPLICITLY STATED AS A STRATEGY OF HERS. ED: TO THE BEST OF YOUR KNOWLEDGE WHEN THEY ALL GO INTO A ROOM AT THE FTC AND AMAZON'S IS DOWN, WHAT HAPPENS? WHAT DO THEY HAVE TO CONVINCE THE OTHER SIDE OF? ADAM: IF YOU LOOK AT THE ISSUES THAT THE FTC HAS BEEN INVESTIGATING, THESE ARE THE KINDS OF ISSUES IN PRIOR ADMINISTRATIONS AND OTHER COUNTRIES MIGHT YIELD TO SET UP MY -- YIELD TO SETTLEMENT RATHER THAN COURT. THE EU SETTLED ON THE ISSUES WITH PRIME AND FULFILLMENT PROGRAMS LAST YEAR. THE U.K. IS EXPLORING A SIMILAR
SETTLEMENT. IF THE FTC WANTED TO TAKE A CONSTRUCTIVE APPROACH WITH AMAZON THEY COULD AND I THINK THERE IS ROOM FOR COMPROMISE. I DON'T THINK THAT IS WHAT IS GOING TO HAPPEN BECAUSE SHE HAS PUBLICLY DISSED SETTLEMENTS AS BEING OVER CONCILIATORY, TRIMMING SALES.
I WOULD NOT EXPECT NEXT WEEK'S MEETING WOULD BE AN EXCHANGE OR REAL OPPORTUNITY TO HAD OFF A LAWSUIT. IT'S MORE OF A FORMALITY AND I WOULD EXPECT THE FTC TO FILE THEIR LAWSUIT PRETTY SOON AFTER THOSE MEETINGS. ED: SINCE WE LAST SPOKE THE BIG DEVELOPMENT IN THE WORLD OF ANTITRUST IS THE WARREN GRAHAM BILL. THE BROAD PROPOSAL FOR A NEW AGENCY TO REGULATE THE TECHNOLOGY INDUSTRY. WHAT WAS THE GROUP RESPONSE TO
THAT? ADAM: WE TOOK A LOOK AT THAT. ONE OF THE THING I SEE ABOUT TECH POLICY DEBATES AS YOU SEE POLICYMAKERS DOING THINGS LIKE THAT WHERE WE NEED A NEW AGENCY. WE NEED A NEW REGULATOR. WHAT THAT DOES, IT'S A BIT OF A
CHEAT BECAUSE OF PUTS ASIDE THE HARDER QUESTION OF WHAT BEHAVIORS POLICYMAKERS WANT TO BAN. THIS AMAZON CASE IS A GOOD EXAMPLE. MANY PEOPLE LOOK AT BIG TECH COMPANIES THAT THINK THEY HAVE A LOT OF POWER.
WE NEED TO REGULATE BIG COMPANIES. THAT IS PROBABLY POPULAR. THEN YOU LOOK AT THE DETAILS. THIS CASE WILL BE ABOUT AMAZON PRIME AND WHETHER THAT BUNDLE IS PROCOMPETITIVE. I THINK THERE IS A GAP BETWEEN
MORE REGULATION. BUT THEN WHAT IS THE PROBLEM WE WANT TO SOLVE? IF YOU LOOK AT AMAZON, THEY ARE NOT CLAMORING FOR CHANGE AROUND. ED: A REMINDER THAT WHAT WE'VE REPORTED IS LENA CON WILL MEET WITH AMASON NEXT WEEK TO FIND COMMON GROUND. COMING UP HERE ON BLOOMBERG TECHNOLOGY, NBA GAMES COULD BE COMING TO YOUR STREAMING APPS SOONER THAN YOU THINK. WHY THEY ARE FOR SALE. THIS IS BLOOMBERG. ED: TIME FOR TALKING TECH. SUPERCONDUCTOR STOCK AND SOUTH
KOREA PLUNGED TUESDAY AFTER A U.S. BASED RESEARCH CENTER REBUTTED CLAIMS OF A BREAKTHROUGH IN TECHNOLOGY OF A COMPRESSED MATTER THEORY CENTER IN MARYLAND CHALLENGED CLAIMS BY OVER CENTER THAT SAID IT HAD A NEW MATERIAL. MEDIA AND TECH GIANTS ARE OPEN TO ACQUIRING VOCAL SPORTS RIOTS BUT ONLY IF THEY CAN OBTAIN A CRITICAL MASS OF TEAMS.
IT SEEMS LIKE A LOT OF NAMES THROWING THEIR HAT IN THE RING AND A LOT OF IT CONTINGENT ON ACHIEVING A BIG PACKAGE. WHAT WE KNOW? >> THAT IS SOMETHING WE SEEN IN SPORTS MEDIA. THE BIGGEST CHANGE THAT THESE BIG TECH COMPANIES, AMAZON, APPLE, YOUTUBE AGGRESSIVELY GETTING INTO THE SPACE. WE SAW AMAZON GETTING NFL RIGHTS.
YOUTUBE HAS SUNDAY TICKET AND APPLE HAS MLS AND BASEBALL. THIS IS AN OPPORTUNITY WHERE'S LOCAL SPORTS RIGHTS AND MANY CASES, THESE TEAMS ARE BROADCASTED BY DIAMOND SPORTS GROUP THAT FILED FOR BANKRUPTCY AND ONE THINK BANKRUPTCY ALLOWS IS FOR THEM TO REJECT CONTRACTS AND NOT PAY THE TEAMS WHEN THAT HAPPENS THE RICE GO BACK TO THE LEASE AND COME UP FOR GRABS IN THESE BIG TECH COMPANIES AS WELL AS DISNEY WITH JONES ESPN WANT TO SWEEP IN A BY THE RIGHTS. ED: EXPLAIN THE DISTINCTION OF THE LOCAL AND NATIONWIDE LEVEL? THE NBA IS AVAILABLE ON MANY DIFFERENT CABLE C STREAMING PLATFORMS. WHAT DO LOCAL RIGHTS GIVE YOU? GERRY: THERE ARE NATIONAL RIGHTS IN U.S. OWNED BY ESPN AND WARNER BROS. DISCOVERY AND IN EACH TEAM'S LOCAL MARKET AND A BROADCASTER OF GAMES FOR PEOPLE WHO LIVE IN THAT CITY.
IF YOU'RE A BOSTON CELTICS FAN, IF YOU'RE IN THE BOSTON AREA YOU WOULD GET THAT BROADCASTER THERE. THESE ARE DIFFERENT TEAMS IN DIFFERENT CITIES AND IN A LOT OF CASES THEY ARE BROADCAST BY A CABLE CHANNEL OWNER. DIAMOND, BUT THERE OWNER TOOK ON A LOT OF DEBT AND THESE RIGHTS ARE POTENTIALLY UP FOR GRABS. ED: GERRY SMITH WITH THE BLOOMBERG REPORTING. THANK YOU VERY MUCH. COMING UP, TESLA'S NEW CFO, WHO IS HE? ED: WELCOME BACK TO BLOOMBERG TECHNOLOGY, ED LUDLOW IN SAN FRANCISCO. WE HAVE REVERSED DIRECTION ON
THE NASDAQ 100, DOWN 1.4%. WE ARE DOWN THE LAST FIVE OF SIX SECTION -- SESSIONS. AS WE WILL TELL YOU ABOUT LATER IN THE PROGRAM, SOME WEAKNESS IN SOFTWARE, AND THE EARNINGS STORY AND THE OUTLOOK FOR THE REST OF THE YEAR IS WEIGHING ON THE NASDAQ 100 WHICH IS TECH HEAVY WITH HIGH MULTIPLE SOFTWARE NAMES THAT ARE TRADING LOWER. THE OTHER NAME WE ARE WATCHING
IS TESLA. MOVEMENT TO THE DOWNSIDE IN THE PAST COUPLE OF SESSIONS. ZACH CON STANDING DOWN TRYING TO FIND OUT THE REASON WHY. THE REPLACEMENT, THE CURRENT CHIEF ACCOUNTING OFFICER WHO WILL KEEP HIS CURRENT POST IN ADDITION TO HIS NEW GIG. HERE IS WHAT KATHY THOUGHT ABOUT THIS. >> IT IS A TOUGH JOB.
13 YEARS WAS A REALLY GOOD RUN ZACH AND I CAN SAY ENOUGH GOOD ENOUGH ABOUT HIM AND WHAT HE DID FOR TESLA. HE TRAINED TO SUCCESSOR WELL. ED: WE WILL BRING IN DONNA HALL WITH EVERYTHING ELON MUSK AND.
ARE YOU SURPRISED THAT ZACH LEFT TESLA? AND THEN YOU AND I THOUGHT WE DON'T KNOW MUCH ABOUT THIS GUY DO WE? >> THE ANNOUNCEMENT WAS WEIRD. WE LEARNED ABOUT THE FILING ON MONDAY BUT IT WAS MADE ON FRIDAY AND THE REGULATORY FRIDAY SAYS THAT HE WILL KEEP HIS CURRENT JOB AND ADD CFO AS A SECOND DUTY SO HE NOW HAS TWO JOBS. ED: TWO JOBS OF A LOT OF QUESTIONS, WHAT ARE THOSE QUESTIONS? DANA: HE'S NOT WELL KNOWN. HE CAME UP THROUGH PRICE WATERHOUSE COOPERS IS THERE OUTSIDE HOUSE. HE JOINED TESLA AFTER SOLARCITY. HE IS NOT WELL KNOWN TO THE
BASE. ED: I RECOGNIZE THE NAME FROM ONE EARNINGS CALL. HE CAME FROM SOLAR CITY AS CORPORATE CONTROLLER AND HE HAS A KEY JOB BECAUSE ELON MUSK IS THE CEO BUT HE IS BUSY AND IN THE PAST FOUR YEARS ZACH HAS BEEN A SHINING LIGHT.
EXPLAIN TO OUR AUDIENCE, THE ROLE HE HAS PLAYED AT TESLA. DANA: THERE IS THIS TREND IN CORPORATE AMERICA WHERE THE CFO HAS BUSINESS AND OPERATIONAL OPPORTUNITIES AND HE WAS INVOLVED IN ALL AREAS OF THE BUSINESS. HE WAS KEEN ON GROWING TESLA'S REVENUE THROUGH OTHER THINGS LIKE INSURANCE, SOFTWARE AND HE SPOKE QUITE A LOT ON THE EARNINGS CALLS. HE WAS THE YEN TO ELON MUSK YANG. ZACH WAS VERY MEASURED AND SPOKE AT GREAT LENGTH. THOSE ARE BIG SHOES TO FILL. BY ALL ACCOUNTS, WAS
INTERESTING THAT ZACH IS BARELY 40. THAT IS A PRETTY YOUNG AGE TO RETIRE. HE HAS A LOT OF MONEY AND HE CAN DO WHATEVER HE WANTS. ED: YOU ARE EXCELLENT AT DIGGING DEEP INTO REGULATORY FILINGS AND THE DOCUMENTS WE HAVE AVAILABLE AND YOU AND EARTH SOME INFORMATION ABOUT THE CFO. DANA: THEY ARE TRYING TO GET AN OFFICE STARTED IN INDIA. ED:
EVERYTHING WE KNOW ABOUT TESLA'S NEW CFO AND WILL LEARN MORE IN THE WEEKS TO COME. YVONNE MUST NEURAL LINK HAS RAISED 280 MILLION TO START UP THE FUNDING ROUND ON THE X SOCIAL NETWORK. MORE FOR MY CONVERSATION WITH ARK INVESTMENT THUS SAYS THE FCC MAY APPROVE MULTIPLE SPOT COIN ETF'S. >> IF THE FEC WITH THE BITCOIN ETF WILL APPROVE MORE THAN ONE AT ONCE.
AGAIN, BECAUSE MOST OF THESE ESSENTIALLY WILL BE THE SAME AND IT WILL COME DOWN TO MARKETING, COMMUNICATING THE MESSAGE. WE'VE BEEN PUTTING OUT BITCOIN MONTHLIES FOR THE LAST YEAR. WE ARE STARTING A BITCOIN BRAINSTORMING SESSION, THE FIRST ONE LAST THURSDAY. WE ARE TRYING TO GET THE WORD OUT THERE THAT OUR RESEARCH IS DEEP AND WE HAVE BEEN DOING IT SINCE 2015 WHEN WE GAINED OUR FIRST EXPOSURE TO GPT SEE THE FIRST PUBLIC ASSET MANAGERS AGAIN EXPOSURE IN 2015. >> THE GRAYSCALE BITCOIN TRUST.
IF YOU LOOK AT OUR INTERNET GENERATION ETF. IF WE ARE IN A SITUATION WHERE THE SEC GIVES HIS BLESSING WOULD YOU SELL OUT OF GPTC AND BY A PHYSICALLY BACKED FUND? >> I CAN TALK ABOUT WHAT WE WOULD OR WOULD NOT DO. OUR COMPLIANCE TEAM IS GIVING US MARCHING ORDERS NOT TO TALK VERY MUCH ABOUT THIS FILING AND ITS AFTERMATH AT ALL. JUST THE FACT THAT WE FILED WITH OUR PARTNERS IS AS FAR AS I CAN GO. >> FAIR ENOUGH. I WAS EXPECTING SOMETHING ALONG
THOSE LINES. I'M CURIOUS TO GET YOUR TAKE ON THE REGULATORY TEMPERATURE. IN ADDITION TO THIS SPOT THERE IS A RACE FOR AN EITHER FUTURES ETF. A TON OF FILINGS TO THAT
EFFECT. DO YOU SENSE THAT THE MOOD MUSIC AROUND THE SEC AND THEIR APPETITE TO ALLOW THESE PRODUCTS TO LAUNCH IS CHANGED IN THE PAST SEVERAL MONTHS? CATHIE: THE TWO OTHER BRANCHES OF GOVERNMENT, THE JUDICIAL AND LEGISLATIVE BRANCH ARE GIVING THE SEC PAUSE BECAUSE THEY ARE LOSING CASES IN COURT. ED: THAT WAS CATHIE WOOD OF ARC INVEST. AS TUESDAY'S GO THIS IS A BUSY ONE. APPLE BEGAN TESTING IS NEXT LAPTOP WITH THIS MOST POWERFUL MAC BOOK PRO EVER. IT REPRESENTS THE LATEST
ADVANCES OF ITS IN-HOUSE CHIP EFFORTS A COULD ENTICE CONSUMERS BACK TO A MAC LINEUP. COMING UP, INVESTING IN FINTECH AND WHAT IT MEANS FOR EUROPEANS. WE ARE LOOKING AT SHARES OF SNOWFLAKE. WE SPOKE ABOUT DATA DOG. IT'S DOWN BY THE MOST ON RECORD, 18.8%.
IT IS DRAGGING OTHER SOFTWARE NAMES. SNOWFLAKE IS DOWN NEARLY 7%. THIS IS BLOOMBERG TECHNOLOGY. ♪ ED: TIME FOR PC SPOTLIGHT. WE PUBLIC AT THE UK'S STARTUP SCENE WITH THE FOCUS ON FINTECH WHAT'S HAPPENING IN AI.
BALDERSON HIS RAISE 4.5 BILLION TO EMPLOY ACROSS STARTUPS. WELCOME TO BLOOMBERG TECHNOLOGY. EUROPE IS INTERESTING. GEOGRAPHIC AND ECONOMIC VARIABLES. WHERE ARE YOU SPENDING MOST OF YOUR FOCUS IN EUROPE? BANA: THANK YOU SO MUCH FOR HAVING ME. IT'S A GREAT CONFERENCE -- PRIVILEGE TO BE HERE. WE TRY TO SPEND OUR TIME ACROSS
THE PERENNIAL SITE ERRORS IF I CAN CALL THEM THAT. FINTECH, ENTERPRISE CONTENT AND THE ABILITY TO BE VERY TARGETED TO SECTORS THAT ARE PREVAILING IN EUROPE IN EUROPE AT ANY MOMENT. I SPEND A LOT OF MY TIME IN FINTECH GIVEN THE ROUTES THAT I'VE HAD OVER THE COURSE OF MY CAREER VERSUS A PARTNER AT GOLDMAN SACHS.
THE FIRM SPENDS A LOT OF TIME TO TIME ON SOMETHING CALLED DEEP TECH. MORGAN STANLEY WROTE A PIECE THAT EUROPE WAS EXTINGUISHED ITSELF AND THAT'S AN AREA OF CONTINUED INTEREST. ED: IF WE RUN WITH FINTECH AS AN EXAMPLE. WHICH CITIES HAVE THE HIGHEST CONCENTRATION OF TALENT IN THE FINTECH SPACE ACROSS EUROPE AND THE U.K.? RANA: IT'S WHERE YOU WOULD EXPECT IT. LONDON CONTINUES TO BE A LEADING LIGHT AND INNOVATION. ESPECIALLY THOSE ON CAPITAL MARKETS AND INSTITUTION.
THE WALLET SHARE OF COMPANIES THAT START INSTITUTIONAL SERVICES ARE DWARFING THE WALLET SHARE OF THE SME AND CONSUMER FINANCIAL SERVICES TOGETHER. THAT'S AN IMPORTANT PIECE BASED OUT OF LONDON. WE HAVE SEEN OVER THE COURSE OF THE PAST YEARS RISE IN FINTECH TALENT QUITE A LOT OF FINANCIAL SERVICES TALENTED HAS RELOCATED TO PARIS OVER THE PAST 5-6 YEARS AND WHEN THEY'RE THINKING OF THE COMPANIES TO START THEY ARE DOING IT RIGHT WHERE THEY ARE. ED: WHICH OF THE AREAS YOU DON'T LIKE, THAT YOU ARE AVOIDING? RANA: AS A FIRM WE DON'T MAKE ANY INVESTMENTS IN LIFE SCIENCES OR BIOMEDICAL SCIENCES AND THE REASON FOR THAT IS WE THINK THEY ARE SPECIALIST FIELDS THAT REQUIRE PHD'S AND NONE OF US HAVE PHD'S. A HEALTHY DOSE OF HUMILITY KEEPS ED: US AWAY FROM THOSE AREAS. ONE OF THE BIG NAMES COMING OUT OF LONDON IS REVOLUT. YOU WERE AN EARLY INVESTOR.
WHAT'S YOUR ASSESSMENT OF REVOLUT RIGHT NOW? RANA: WE WERE PROUD TO BE IN EARLY INVESTOR. WE HAVE BEEN WITH NIKOLAI AND THE TEAM SINCE THE BEGINNING. OUR ASSESSMENT IS THAT WE ARE PROUD TO BE SHAREHOLDERS AND NO LONGER BEING ON THE BOARD OF THE FIRM WE LOOK FORWARD TO THE NUMBERS. ED: MANY PEOPLE HAVE COVERED THE LEADERSHIP. DO YOU THINK CHANGES ARE NEEDED TO SCALE UP? RANA: AFTER THE 202021 FINANCIALS THE COMPANY HAS CONTINUED TO GROW AT AN AMAZING PACE SINCE THE LAST ROUND THAT THEY DID. IF THE RESULTS OF THE PROOF OF THE PUDDING OUR FAITH IS INDEED WELL-PLACED. ED:
THE OTHER BIG THEME IS U.K. NAI. OUR GOVERNMENT MINISTERS REALLY TALKING IT UP. IS IT A PLACE TO DO DEVELOPMENT AND AI. HAVE YOU SPOKE TO THE PRIME MINISTER'S OFFICE? RANA: I HAVE NOT HAD THAT INTERACTION WITH THE FIRM HAS IN THE U.K. GOVERNMENT IS STATING WHAT'S EXCEPTIONALLY CLEAR TO THOSE WHO HAVE BEEN IN ACADEMIA IN THE U.K. FOR A LONG TIME. CAMBRIDGE AND OXFORD ARE CENTERS OF EXCELLENCE.
DEEP LINE, AUTONOMOUS DRIVING CARS, WAVE OUT OF OXFORD INNOVATION ENDEAVORS HAS HAD A NUMBER OF COMPANIES COME OUT OF THEIR LABS THAT FOCUS ON DEEP TECH NAI. THE ACADEMIC SCENE HAS BEEN RICH AND COMMERCIALIZING THAT RESEARCH WAS THE NATURAL NEXT STEP. IT DOESN'T SURPRISE US THIS IS TURNED INTO A NATIONAL INITIATIVE. ED: THERE'S A COMPANY THAT CAUGHT MY EYE, VERMOUTH THE ELECTRIC BIKE COMPANY. WHAT WENT WRONG THERE? RANA: I THINK WE START WITH THE OBVIOUS POINT WHICH VENTURE IS NOT A ZERO RISK BUSINESS AND CERTAINLY, WE DON'T CONFUSE OURSELVES INTO THINKING THAT IT IS.
THEN MOVE HAD A MISSION WE BELIEVED IN MICROBE ABILITY IS IMPORTANT TOWARDS CLIMATE CHANGE. UNFORTUNATELY, THEY GOT CAUGHT AND CHALLENGES ASSOCIATED WITH COVID. THE BICYCLES WERE NOT MADE IN EUROPE. SUPPLY CHAINS WERE LONG THEY HAD THE MISFORTUNE OF HAVING BICYCLES ON THE SHIP THAT WAS STUCK IN THE SUEZ CANAL AND DESPITE ALL EFFORTS FROM EVERYONE TO COME TO A DIFFERENT OUTCOME NOT LEAST OF WHICH BECAUSE OF HIS PEOPLE'S LIVELIHOODS. THE FINAL DECISION THAT THE
SUPPLY CHAIN ISSUES WERE TOO CHALLENGING TO CONTINUE ON. RANA: THEY DECLARED VANMOUTH BAKER. BUT AS YOU SAID, VENTURE IS NOT A ZERO RISK OF BUSINESS.
IT'S GOOD TO GET YOUR TAKE ON EUROPEAN FINTECH. AI DJ IS GOING GLOBAL. SPOTIFY CONTINUED PUSH INTO ARTIFICIAL INTELLIGENCE IS UP NEXT. THIS IS BLOOMBERG. ED: SPOTIFY'S AI POWERED DJ IS GOING GLOBAL SIX MONTHS AFTER DEBUTING IN NORTH AMERICA. COUNTRIES LIKE SWEDEN, AUSTRALIA AND SINGAPORE WILL BE ABLE TO GET A CURATED DJ.
THE THING ABOUT THE AI DJ IT IS MULTIFACETED. THE TECHNOLOGY IS TAKING YOUR LISTENING HISTORY DATING FROM YOUR PROFILE TO ANOTHER LEVEL. EXPLAIN HOW? >> WE ARE EXCITED ABOUT THIS PRODUCT BECAUSE WHAT WE ARE DOING WITH THE DJ IS TRANSFORMING THE WAY PEOPLE LISTEN TO MUSIC. WE'VE CREATED A PERSONALIZED AI
GUIDE FOR EVERY SINGLE LISTENER THAT KNOWS YOU AND YOUR MUSIC TAPE -- TASTE BETTER THAN BEFORE. IT HAS COMMENTARY EXPLAINING WHY YOU'RE LISTENING TO THIS PARTICULAR TRACKER ARTIST AND WHY YOU SHOULD CARE. YOU ARE MORE OPEN TO DISCOVERY AND BY DOING SO WITH THIS STUNNING REALISTIC VOICE AND IN AI DJ JUST FOR YOU IT WILL LEARN FROM YOU BETTER THAN EVER BEFORE SO IT TAKES THIS METAPHOR WE HAVE ALWAYS HAD WAS SPOTIFY OF CREATING YOUR OWN PERSONALIZED DJ WHAT WOULD THEY DO FOR DISCOVERY AND THEY WOULD CREATE IT WEEKLY, CURATE YOUR HOMEPAGE. THIS METAPHOR IS NOW A REALITY. THUS FAR ARE TO BUILD THIS
PRODUCT AND IT EARNS BETTER THAN ANYTHING WE'VE DONE BEFORE. ED: USERS WILL BE USED TO SEEING LYRICS OR VIDEO WHEN YOU HAVE A FAVORITE TRACK. THE TECHNOLOGY LEVEL, THIS IS A PARTNERSHIP WITH OPENAI THAT PROVIDES MORE INFORMATION ABOUT THE ARTIST OR SONG. EXPLAIN HOW IT WORKS? >> IN THE COMMENTARY ITSELF, THE CHOPPER ARTIST, WHY YOU SHOULD CARE ABOUT THE SONG AND WHY IT'S IMPORTANT? AND THE OTHER ONE IS THE INCREDIBLY REALISTIC VOICE THAT BRINGS A LOT OF FASHION AND CHARISMA AND A LOT OF WARMTH TO THE RECOMMENDATIONS OF THE DJ. WE TAKE THOSE TWO ASPECTS OF
GENERATIVE AI AND PUT THEM IN THE HANDS OF MUSIC EXPERTS. OUR MUSIC EDITORS, THE MOST KNOWLEDGEABLE AND PASSIONATE PEOPLE ABOUT MUSIC IN THE WORLD. WE TAKE THIS TECHNOLOGY INCLUDING IN-HOUSE AND SOME OF THE WORK WE HAVE DONE WITH EXTERNAL PARTNERS AND TAKING THAT TECHNOLOGY IN THE HANDS OF OUR MUSIC EXPERTS IT BRINGS SOMETHING NEW TO BOTH THE LISTENERS AND THE CREATORS. FOR THE STARS, AND EXPERIENCE
THEIR HORIZONS AND CREATORS ARE INTRODUCED TO NEW AUDIENCES. ED: WHEN YOU ANNOUNCE THAT YOU WERE ACQUIRING SEMANTIC MANY PEOPLE WERE WONDERING HOW DOES THIS BELONG HERE? THAT'S THE FINAL PART OF THE AI DJ. A VOICE COMPONENT. WHY DID YOU DO THAT? >> WE DID THAT BECAUSE WHEN YOU THINK ABOUT OUR MISSION IT IS TO CONNECT TO LISTENERS AND ARTIST AND WHAT WE DO WITH AUDIO.
YOU ARE LISTENING TO THIS NEW SONG, THE BEST POSSIBLE WAY TO INTRODUCE YOU TO A NEW SONG IS TO GIVE YOU THE AUDIO COMMENTARY, THE REASON WHY YOU'RE LISTENING TO IT, WHY YOU SHOULD CARE AND IT GIVES YOU A CHANCE TO TRIED OUT. WE HAVE FOUNDED THE DATA SINCE WE'VE BEEN ROLLING OUT THE DATA, USERS WILL HEAR BACK COMMENTARY FROM SEMANTIC TECHNOLOGY AND WHEN YOU HEAR THE COMMENTARY ARE MUCH MORE LIKELY TO TRY SOMETHING NEW. WHEN YOU ARE LIKELY TO TRY SOMETHING NEW IN YOUR LIFE GETS BETTER AS A USER, THE ARTIST BENEFITS FROM GROWING THEIR AUDIENCE IT IS HAPPENING IN A WAY THIS NEVER HAPPENED BEFORE IN GREAT PART BECAUSE OF THAT TECHNOLOGY YOU MENTION. ED: THIS IS STILL IN BETA PHASE IN MANY COUNTRIES. THE EARLY ROLLOUT IS GLOBAL BUT MANY COUNTRIES DON'T HAVE IT.
COME BACK WITH THE FULL ROLLOUT. THAT DOESN'T FOR THIS EDITION FOR BLOOMBERG TECHNOLOGY. ONLY TWO DAYS INTO THE WEEK OF MY GOODNESS, BUT A WEEK IT IS BEEN. CHECK OUT THE PODCAST WHERE WE RECAP EVERYTHING FROM THE PROGRAM ON APPLE, SPOTIFY, I HEART.
2023-08-09 19:56
Show Video
Other news