Bloomberg Technology 07/28/2023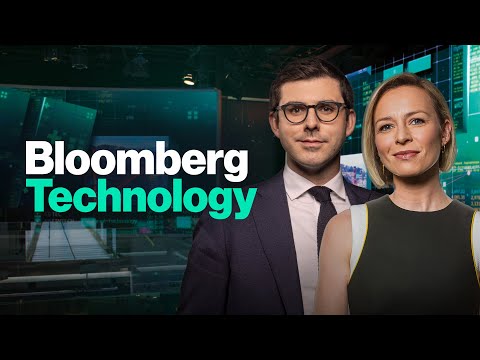 Show Video
ANNOUNCER: FROM THE HEART OF OUR INNOVATION, MONEY, AND POWER GLIDE IN SILICON VALLEY AND BEYOND, THIS IS "BLOOMBERG TECHNOLOGY" WITH CAROLINE HYDE AND ED LUDLOW. ED: I AM ED LUDLOW IN SAN FRANCISCO. CAROLINE HYDE IS OFF TODAY AND THIS IS "BLOOMBERG TECHNOLOGY." COMING UP, INTEL SURGING AS ITS LONG-AWAITED COMEBACK IS UNDERWAY. WE BRAKED ON THE COMPANY EARNINGS WITH THE CEO, PAT GELSINGER. PLUS AN EXCLUSIVE INTERVIEW WITH THE CEO OF BUY NOW PAY LATER COMPANY A FIRM, HIS OUTLOOK ON FINTECH, AND THE PAYMENT SPACE. WE WILL PUSH AHEAD TO WHAT WILL
BE ANOTHER CRAZY WEEK IN TECH EARNINGS WITH AMAZON, APPLE, AND QUALCOMM REPORTING. -- REPORTING A WEEK. EARNINGS HAS BEEN A KEY THEME THIS WEEK FOR THE TECHNOLOGY SECTOR. LET'S GET TO ABIGAIL DOOLITTLE WITH THE NUMBERS. ABIGAIL: IT HAS BEEN A BIG WE FOR
EARNINGS THIS WEEKEND WELL TO YOUR POINT BE ONE NEXT WEEK. INVESTORS ARE LIKING IT, THE FEAR AROUND THIS EARNINGS QUARTER AND RIPPLES THE IDEA THAT PERHAPS THE BAR WAS GOING TO BE TOO HIGH BUT IT IS SIMPLY NOT HAPPENING YET, AT LEAST FOR SOME OF THE TECH MOVERS. OVERALL ON THE DAY, A NICE RALLY AT THIS POINT, MAJOR INDEXES ALL UP WHERE THAN 1%. THE TECH HEAVY NASDAQ -- INDEXES OF MORE THAN 2% AND WE HAVE THAT YOU NEW YORK FRANK INDEX UP EVEN MORE, ABOUT 2.3 PERCENT. REALLY GREAT TO PERFORMANCE THERE. IF WE TAKE A LOOK ON THE WEEK,
THE STAND OUT SECTOR FOR THE S&P 500, NOT SURPRISINGLY THE COMMUNICATION SERVICES SECTOR, THAT HAS YOUR META-AND ALPHABET AND WHAT DID THEY DO? THEY PUT UP GREAT QUARTERS AND OUTLOOKS DRIVEN BY THIS RECOVERY IN OUT SALES OR FIRMER AD SALES. IF WE LOOK AT OUT FOR THAT ON THE WEEK, WE WILL SEE SOLID GAINS, THE SAME DEAL -- AT THIS POINT WE HAVE MICROSOFT DOWN ON THE WEEK. THAT WAS ONE OF THE EXCEPTIONS TO THE QUARTERS WE HAVE THIS WEEK AND THAT HAD TO DO WITH THE FACT REVENUE GROWTH STAYED IN THE HIGH SINGLE DIGIT AREA AND CLOUD MISSED A LITTLE BIT. THAT SETS UP APPLE FOR NEXT WEEK BECAUSE APPLES QUARTER REVENUE IS EXPECTED TO DECLINE.
IS THAT A LOBAR OR IS GOING TO PRESENT SOME ISSUE GOING FORWARD? WE DON'T KNOW BUT ALL STOCKS, NASDAQ 100 UP ON THE AIR, A 40%, PRICED TO PERFECTION, TOO FAR TOO FAST. THE SUGAR RUSH WE SAW YESTERDAY FADED A LITTLE BIT AND IT IS BACK TODAY. AT SOME POINT, THIS PROBABLY WILL GIVE WAY BUT WE SEE NO SIGNS OF THAT TODAY. IT IS ALL EYES ON NEXT WEEK AND THE BIG EARNINGS REPORTS. ED:
ABIGAIL DOOLITTLE OUT OF NEW YORK, HAPPY FRIDAY TO YOU. WE WILL STICK WITH TECH OUT WEST. EARNINGS I'S WE CONCLUDE APPLE, AMAZON, AND QUALCOMM. IT HAS BEEN AN INTERESTING
DYNAMIC WHERE THE MARKET IS HYPED ABOUT AI BUT IF YOU LOOK AT THE TRADING, I THINK WE ARE FOCUSED ON SOME OF THE CORE BUSINESSES OF THE NAMES. WILL THAT BE THE STORY NEXT WEEK? LET'S ASK JONATHAN CURTIS, DIRECTOR OF PORTFOLIO MANAGEMENT FOR FRANKLIN EQUITY OVERSEEING $9.5 BILLION IN ASSETS UNDER MANAGEMENT. WHAT DO YOU MAKE OF THAT? INVESTORS LOVE AI BUT, THIS WEEK, SEEMS THEY TRADED ON THE FUNDAMENTALS, THE CORE BUSINESS. JONATHAN: CERTAINLY THERE'S A LOT OF EXCITEMENT AND APPROPRIATELY SO AROUND AI. WE ARE IN THIS STAGE OF THIS
OPPORTUNITY THAT WOULD LIKE TO CALL THE EXPERIMENTATION PHASE. COMPANIES ARE LEARNING ABOUT HOW TO USE GENERATIVE AI, THEY HAVE BEEN REORIENTING THEIR PRODUCT ROADMAPS TO TAKE ADVANTAGE OF AI , STARTING TO FIGURE OUT WHAT THEIR CUSTOMERS ARE GOING TO BE WILLING TO PAY FOR SOME OF THE CAPABILITIES, BUT WE ARE NOT REALLY IN THE SCALING STAGE. WE THINK THAT WILL COME HERE IN THE NEXT TWO TO THREE OR MAYBE FOUR QUARTERS. THE MOST IMPORTANT THING TO BE WATCHING IS WHAT PLATFORMS LIKE MICROSOFT OR ADOBE OR OTHER COMPANIES THAT HAVE MANY HUNDREDS OF MILLIONS OF USERS CAN DO WHEN THEY START WITH THESE AI CAPABLE -- PUTTING THESE AI CAPABILITIES IN THEIR PRODUCTS WITH HUNDREDS OF OPERATORS AND MEDIA CREATORS OPERATING EVERY DAY. WE ARE EXCITED ON WHAT THAT
MEANS AND HOW THAT WILL PUT PRESSURE -- PRESSURE ON SEMICONDUCTOR LAYERING AND KEEP THE GROWTH GOING FOR THESE COMPANIES. ED: WE DO THIS EVERY QUARTER, TRACK THE NUMBER OF TIMES AI IS A PHRASE -- A PHRASE OR WORD IS MENTIONED ON AN EARNINGS CALL. DO YOU GO THROUGH THE TRANSCRIPT AND SAY AI NUMBER TWO, AI NUMBER TWO -- AI NUMBER ONE, AI NUMBER TWO? JONATHAN: WE DO DO THAT. THIS PAST EARNING CYCLE, NOT THE CURRENT ONE BECAUSE WE ARE NOT COMPLETELY THROUGH IT, WE DID GO THROUGH AND COUNT HOW MANY REFERENCES THERE WERE TO ARTIFICIAL INTELLIGENCE.
THEN WE COMPARED IT TO REFERENCES TO THINGS LIKE MOBILE AROUND THE LAUNCH OF THE IPHONE. WE WANTED TO GET A SENSE FOR HOW QUICKLY THIS WAS DISPERSING THROUGH THE ECONOMY RELATIVE TO OTHER BIG CYCLES WE HAVE SEEN IN THE PAST. ED: BUT WHY? THEY ARE JUST WORDS. WHAT DO THEY TELL YOU ABOUT? JONATHAN: THEY ARE NOT JUST WORDS, THEY ARE INTENTIONALITY. IT IS IMPORTANT ABOUT THAT INTENTIONALITY IS IT TELLS YOU HOW MUCH THE OTHER SECTORS OUTSIDE OF THE ECONOMY -- OUTSIDE OF TECH ARE GEARING UP AND GETTING CURIOUS ABOUT THIS OPPORTUNITY AND ULTIMATELY WHAT THE BIG SPENDING IS GOING TO COME. WHAT IS FASCINATING ABOUT THE ANALYSIS 90 DAYS AGO WAS WE SO MUCH MORE DISPERSION FOR ARTIFICIAL INTELLIGENCE THEN WE DID FOR MOBILE AT THE START OF THE IPHONE CYCLE. THAT GIVES US A LITTLE
CONFIDENCE THAT THIS COULD BE EVEN BIGGER THAN OTHER BIG CYCLES WE HAVE SEEN IN THE PAST LIKE GOOGLE. ED: I WANT TO TALK ABOUT THE SEMICONDUCTOR NAMES. WE WILL BE SPEAKING TO PAT GELSINGER IN ABOUT FIVE MINUTES TIME, THE CEO OF INTEL. YOU DO NOT HOLD INTEL BUT I BELIEVE YOU HOLD NVIDIA AND AMD. EXPLAIN THAT THESIS TO ME AND WHY THEY ARE THE WINNERS IN AI. JONATHAN:
CERTAINLY INTEL HAS BEEN AN AMAZING COMPANY AND THERE ARE THOSE WITHIN FRANKLIN THAT OWN INTEL. THEY ARE IN THE MIDST OF A CHALLENGING TRANSFORMATION AND THEY ARE A LITTLE TOO PC CENTRIC FOR OUR GROWTH NEEDS AND RNA HEAVY INVESTMENT STAGE. WE ARE WATCHING UNTIL CLOSELY. LIKE NVIDIA BECAUSE THEY ARE HIGHLY ALIGNED WITH THE AI OPPORTUNITY. WE LIKE AMD BECAUSE THEY ARE A
SHARE GAINER IN THE SERVER SPACE AT THE EXPENSE OF INTEL. WE ALSO LIKE TSMC WHICH IS ONE OF INTEL'S EMERGING COMPETITORS IN THE FABRICATION OF CHIPS IN AMD AND TSMC AND NVIDIA AND TSMC ARE SETTING THE NEXT STAGE OF GROWTH IN THE SEMICONDUCTOR SPACE. INTEL IS PLAYING CATCH-UP AND IS MORE PC CENTRIC FOR OUR INTERESTS. ED: PC CENTRIC, THE OTHER AREA WE WANT TO TALK ABOUT IS CLOUD. WE STARTED THIS CONVERSATION BY POINTING OUT A LOT OF TRADING THIS WEEK WAS ENCORE LEGACY BUSINESSES.
ABIGAIL MENTIONED MICROSOFT AWARE INVESTORS LOOKED AT THE PERFORMANCE OF THE CLOUD BUSINESS FROM A TOPLINE GROWTH PERSPECTIVE AND WHAT DO YOU SEE THERE? JONATHAN: ENCOURAGINGLY, WE ARE SEEING SOME DECELERATE -- DECELERATION WE HAVE BEEN SEEING IN CLOUD IN THIS POST-COVID ERA STARTING TO CALM DOWN AND THE DECELERATION AT MICROSOFT SLOWED A BIT. AND ENCOURAGINGLY WE ARE STARTING TO SEE THE REAL POSITIVE IMPACTS FROM THE AI EXPERIMENTATION PHASE WE ARE IN RIGHT NOW IMPACTING THE CLOUD OPERATORS LIKE MICROSOFT, LIKE GOOGLE, SO WE THINK WE ARE GETTING THROUGH THE OPTIMIZATION PHASE POST-COVID. WE ARE GETTING INTO EASIER COMPS AND NOW WE ARE STARTING TO SEE AI BECOME A MATERIAL CONTRIBUTOR TO THESE PLATFORMS. WE THINK IN OUR BROADER DIGITAL TRANSFORMATION, AI IS STILL MISUNDERSTOOD BY INVESTORS.
THEY DO NOT UNDERSTAND HOW PROFOUND THE IMPACTS THIS WILL BE AND THE CLOUD OPPORTUNITY WILL BE A BIG PARTICIPANT ALONG WITH AI BUT ALSO DIGITAL TRANSFORMATION. WE ARE STARTING TO SEE THAT STABILIZATION. WE ARE QUITE ENCOURAGED BY BOTH PUT WE ARE SEEING IN AI AND CLOUD. ED: JONATHAN CURTIS, FRANKLIN EQUITY GROUP, DIRECTOR OF PORTFOLIO STRATEGY, SUCH WIDE-RANGING CONVERSATION AND, AS WE DISCUSSED, THE NEXT BIG CONVERSATION WILL BE ABOUT THE CHIP SECTOR. NEXT, STAY TUNED BECAUSE WE WILL SIT DOWN WITH THE CEO OF INTEL, PAT GELSINGER. THE MARKET REALLY LIKED WHAT IT HAD TO HEAR ABOUT THE CORE -- COURSE IT HAD GONE AND OUTLOOK FOR THE CURRENT QUARTER. BUT THERE ARE LONG-TERM
QUESTIONS HERE ABOUT INTEL RETURNING TO A POSITION OF LEADERSHIP WHEN IT COMES TO THE CUTTING EDGE OF CHIP MANUFACTURING, CHIPMAKING TECHNOLOGY AND ALSO, WHAT IS THE FUTURE OF THIS COMPANY IN THE FIELD OF AI? PAT GELSINGER COMING UP NEXT HERE. THIS IS BLOOMBERG. ♪ ED: WELCOME TOWER GLOBAL -- GLOBAL TV AND RADIO AUDIENCES. INTEL SHARES ARE JUMPING WITH INVESTORS BUYING INTO SIGNS CHIPMAKER'S LONG WAY IS UNDERWAY. INTEL IS FORECASTING SALES IN THE CURRENT QUARTER OF $13.9 BILLION, AHEAD OF EXPECTATIONS.
THE COMPANY ALSO NOTCHED A SURPRISE PROFIT, 13TH AS PER SHARE IN THE QUARTER IS GONE AS A SLUMP IN DEMAND FOR PERSONAL COMMUTERS -- COMPUTERS APPEARS TO BE COMING TO AN END. SERVER DEMAND IS NOT RECOVERING AS QUICKLY AND THE COMPANY IS A LITTLE FAR FROM ITS HEYDAY WHEN MARGINS ARE 60%, SALES WERE NEARER TO $20 BILLION. JOINING US IS INTEL'S CEO, PAT GELSINGER. THIS IS THE SECOND CONSECUTIVE QUARTER WHERE INVESTORS HAVE CHEERED THE EARNINGS RESULTS. SHARES ARE UP. I THINK BEFORE 2023, 10 OUT OF THE 11 EARNINGS PRINCE YOU HAD SHARES FELL.
IS THIS JOB DONE FOR YOU IN THE TURNAROUND OF INTEL? PAT: WE HAVE A LONG WAY TO GO YET, BUT HAVING TWO GOOD -- GOOD QUARTERS IN A ROW, IT IS SUPER POSITIVE AND I THINK INDICATED -- INDICATIVE OF THE TURNING POINT OF THE COMPANY. WE STILL HAVE A LOT OF WORK TO DO. OUR CLIENT BUSINESS IS ON A HEALTHY FOOTING. WE HAVE RETURNED MARKET SHARE TO WHERE TRADITIONALLY IT WAS. A STRONG ROADMAP. THE MARKET IS RECOVERING, INVENTORY LEVELS ARE GOOD. DATA CENTER, STILL HAVE WORK TO DO BUT TWO QUARTERS IN A ROW WHERE WE DID A BIT BETTER THAN WE EXPECTED.
BUT WE STOPPED CHALLENGES IN AI AND MANY OF OUR REALLY GOOD PRODUCTS ARE ONLY COMING TO MARKET OVER THE NEXT YEAR. NETWORKING, STILL A LOT OF INVENTORY TO WORK THERE AND FOUNDRY BUSINESSES, STILL JUST A CEILING, STARTING TO SHOW GREEN SHOOTS. FAR FROM FINISHED BUT IT IS NICE BOUNCING OFF OF THE BOTTOM AND FEELING THE MOMENTUM AND MARKET RESPONSE. ED: WHY DO YOU HAVE THE CONFIDENCE TO CALL THE END OF THE PC SLUMP? AND ALSO AT THE SAME TIME STATE THE SERVER RECOVERY IS DELAYED TO THE END OF THE YEAR? PAT: ON THE PC SIDE, INVENTORY LEVELS ARE NOW HEALTHY. EVERYTHING WE HAVE SEEN, A LOT OF THE ISSUES WE WORKED THROUGH Q4, Q1, AND Q2 ARE OVER INVENTORY LEVELS BY THE OEMS AND CHANNEL. NOW EVERYTHING IS HEALTHY, OUR ROADMAP IS VERY GOOD, WE GAINED SHARE MULTIPLE TIMES IN A ROW.
I THINK WE WERE -- ARE FIVE OUT OF SIX QUARTERS WHERE WE HAVE GAINED MARKET SHARE. IN THE PC BUSINESS, HEALTHY, OUR POSITION IS GOOD. AND WE ARE LOOKING FORWARD TO THE AI PC. WITH OUR LAUNCH OF OUR NEXT
GENERATION PRODUCT LATER THIS YEAR, WE BELIEVE THAT USHERS IN THE AI, PC GENERATION. I WOULD COMPARE THAT TO LIKE CITRINE NO WHEN WI-FI TWO DECADES AGO, A MAJOR NEW USE CASE FOR WHY THE PC IS THE BEST PLATFORM. WE ARE QUITE EXCITED. ON THE DATA CENTER SIDE, WE SAW THAT INVENTORY LEVELS PERSIST. CHINA WAS WEAKER THAN EXPECTED. THERE RECOVERY IS GOING SLOWER, AND CYCLICALLY, WE SEE A SHIFT TOWARD AI, THESE BIG TRAINING MACHINES, EVERY CLOUD VENDOR IS SHIFTING THEIR DOLLARS TO A FOCUS ON THAT. THOSE THREE THINGS ARE LEADING TO A BIT LONGER RECOVERY CYCLE ON THE DATA CENTER.
WE PERFORMED A BIT BETTER THAN WE THOUGHT TO THE DATA CENTER IN Q1 AND Q2 SO WE ARE FEELING LIKE OUR MOMENTUM AND EXECUTION IS REBUILDING, DESPITE SOME HEADWINDS THAT PERSIST IN THAT AREA. ED: FOR OUR GLOBAL TV AND RADIO AUDIENCE, WE ARE SPEAKING TO PAT GELSINGER, THE INTEL CEO. YOU ARE FORECASTING GROSS MARGIN OF 43% IN THE CURRENT PERIOD. IT'S A LONG WAY FROM THE 60% GROSS MARGIN LEVEL. WALL STREET USED TO LOOK AT INTEL AND SAY 60%. THEY WOULD CHEER YOU AS A LEADER IN THE SPICE -- A SPACE. CAN YOU EXPLAIN TO OUR AUDIENCE
THE TIMELINE AND PATH TO GETTING BACK TO PROFIT AT THAT LEVEL? PAT: YEAH. WE ARE WORKING OUR WAY BACK TO MARGINS. A NICE BEAT IN Q2 OF MARGINS THAT WE FORECAST, Q3 A BIT BETTER AND Q4 A BIT BETTER. ART OF IT IS THE CYCLICALITY OF THE SEMICONDUCTOR INDUSTRY IS BRUTAL ON MARGINS.
WHEN WE HAD AN OVERSUPPLY SITUATION, INVENTORY, THAT DEPRESSES MARGINS BECAUSE THE FACTORIES COST THE SAME WHETHER THEY ARE FULL OR WHETHER THEY ARE EMPTY. YOU END UP WITH THESE CHARGES THAT BURDEN THE PRICE POINTS AND DEPRESSED MARGINS WE ALSO REALIZED OUR OWN PRODUCT EXECUTION RE--- WEAKENED OUR PRODUCT POSITION. THAT IS ANOTHER FACTOR. THE LAST FACTOR IS THE PLAN
THAT MY CFO, DAVE, AND I PLAYED OUT IS NOT AN EXPENSIVE PLAN. WHERE MAKING AGGRESSIVE INVESTMENTS TO BUILD THE CAPACITY TO GET BACK TO LEADERSHIP AND THUS WE ARE MOVING THROUGH NODES RAPIDLY, FIVE IN FOUR YEARS. A LOT OF UNDERAPPRECIATED CAPACITY WE ARE WORKING THROUGH QUITE AGGRESSIVELY. ALSO BUILDING UP A BIT MORE CAPACITY FOR OUR FOUNDRY INITIATIVES.
ALL OF THOSE FACTORS DEPRESSED MARGINS TO HISTORICALLY LOW LEVELS IN THE FIRST PART OF THE YEAR AND WE ARE SEEING OUR SELF WORKING TO BUILD BACK TO MARGIN LEVELS. WE ARE STILL CONFIDENT THAT AS WE BUILD OUR FOUNDRY BUSINESS, GET BACK TO LEADERSHIP AND PROCESS AND PRODUCTS AT THOSE KIND OF MARGINS ARE EXACTLY WHAT DAVE AND I ASPIRE TO TO THE FUTURE AND WE FEEL LIKE Q2 WAS A GOOD MARKER. YES, WE ARE BUILDING MOMENTUM TO GET BACK THERE. ED: THANK YOU FOR JOINING US HERE ON BLOOMBERG TELEVISION AND RADIO WORLDWIDE. WE ARE JOINED BY PAT GELSINGER,
INTEL CEO. YOU DESCRIBED THE FOUNDRY BUSINESS AS A CEILING, BUT EVERY TIME YOU AND I HAVE SPOKEN THAT YOU HINTED THERE'S A BIG CUSTOMER WAITING IN THE WINGS TO GIVE LIFE TO THAT BUSINESS. WHAT CAN YOU TELL US ABOUT THAT? PAT: WE ARE HAVING GOOD MOMENTUM. AS I SAID ON THE EARNINGS CALL YESTERDAY, WE HAVE TWO BE CUSTOMERS IN PARTICULAR THAT WE MAKE GOOD PROGRESS OVER THE LAST QUARTER FOR OUR FOUNDRY AND BUSINESS. WE DID HAVE ONE CONFIRMATORY,
NOT AS BIG A CUSTOMER ABOUT THE ERICKSON ANNOUNCEMENT, THEIR COMMITMENT TO 18 A IN OUR NEXT-GENERATION WORK WITH THEM WE ANNOUNCE TO THIS QUARTER. I WILL SAY OVERALL WE ARE SEEING GOOD MOMENTUM AND A STRONG PIPELINE OF CUSTOMERS THAT WE HOPE TO MAKE MEANINGFUL ANNOUNCEMENTS LATER THIS YEAR ON THAT. WE ALSO POINTED OUT ON THE EARNINGS CALL THAT WE ARE SEEING A LOT OF INTEREST IN OUR PACKAGING TECHNOLOGY. SO IT IS NOT JUST WAFER MANUFACTURING, IT IS PACKAGE ASSEMBLY AND TESTS. INTEL HAS LONG-TERM BEEN A LEADER IN PACKAGING TECHNOLOGIES. AND BECAUSE OF KEY AREAS LIKE
HIGH-PERFORMANCE COMPUTING AND AI, THERE IS TREMENDOUS INTEREST IN THESE ADVANCED PACKAGING TECHNOLOGIES. WE ARE FINDING A LOT OF CUSTOMER INTEREST IN THAT INCREMENT A AREA OF THE FOUNDRY BUSINESS AS WELL. OVERALL, THE NUMBERS WERE GOOD FOR US IN Q2, FOR FOUNDRY, GREAT PIPELINE OF ACTIVITIES, GREAT PROGRESS ON A COUPLE MAJOR OPPORTUNITIES. I AM FEELING GOOD LIKE WE ARE STARTING TO REALLY SEE THE MOMENTUM BUILD IN THIS NEW BUSINESS AREA FOR UNTIL -- FOR INTEL, OUR INTEL FOUNDRY SERVICES. ED: IF WE THINK ABOUT WHAT A POTENTIAL CUSTOMER MIGHT BE, AT THE SCALE OF APPLE, GOOGLE, OR NVIDIA, WHAT IS IT THAT THEY WANT FROM YOU? WHAT IS IT THAT YOU THINK YOU CAN PROVIDE FOR THEM? JONATHAN: -- PAT: IN AN IPO, WE HAD TO GO THROUGH FOUR STAGES, ARE MY TRANSITIONS GOOD, CAN THEY BUILD GOOD PRODUCTS FOR INTEL? SECOND, DO I HAVE THE DESIGN TOOLS, THE CADENCES AND SYNOPSIS AND IP LIBRARIES? HAVE WE GOTTEN THOSE SO THAT THEY CAN DESIGN ON US? THE THIRD, DO WE HAVE GOOD TERMS AND CONDITIONS? ARE THEY BETTER OFF COMING TO ME VERSUS TSMC OR SAMSUNG AS AN ALTERNATIVE? FINALLY, ARE WE CUSTOMER-ORIENTED. -- ORIENTED? MY FACTORY BECOMES THEIR FACTORY.
WE HAVE TO WORK YOUR ALTHOUGH STAGES BEFORE THEY ARE READY TO COMMIT MAJOR BUSINESSES TO US. THAT IS WHY IT TAKES A WHILE. THEY HAVE TO DO DESIGNS, TESTS, PILOTS, AND WORKING FINANCIALS. THIS IS NOT A MATURE BUSINESS AREA FOR US BUT WE ARE MAKING GREAT PROGRESS IN PARTICULAR -- THE TWO MOST SIGNIFICANT OPPORTUNITIES, IT WAS A GOOD QUARTER AND I'M FEELING VERY OPTIMISTIC THAT WE WILL BRING THEM ACROSS THE LINE AND START TO ACCOMPLISH WHAT WE HAVE LAID OUT WITH OUR RE-SHORING AND BUILDING THE WESTERN FOUNDRY AND WE HAD GREAT SUCCESS WITH THE EU AND U.S. CHIPS ACT THIS LAST QUARTER WHICH ARE AFFIRMING THE STRONG SUPPORT OF THE WESTERN GOVERNMENTS ON THIS STRATEGY. IT IS THE RIGHT STRATEGY AT THE RIGHT TIME AND WE ARE MAKING GOOD PROGRESS. ED: AND BEING PART OF YOUR SMART CAPITAL APPROACH.
WE HAVE TO TALK ABOUT AI. YOU SEE A WORLD IN WHICH THE PC PLAYS A ROLE IN LOCALIZED OF RUNNING OF LL ATOMS. WHAT ARE THE APPLICATIONS WHERE PC WITH AI SPECIFIC CHIPS IS RELEVANT? PAT: TO SOME DEGREE, THEY ARE NUMEROUS. LET'S GIVE ONE EXAMPLE. IN THE FUTURE, MY WORD PROCESSOR, I WILL HIT A BUTTON AND SAY GIVE ME A LEGAL BRIEF THAT DESCRIBES THIS AND IT WILL GET LOCALLY GENERATED.
MY VIDEOCONFERENCING, MY TEAMS OR ZOOMS, I WILL SAY GIVE ME REAL TIME TRANSLATION ACROSS MULTIPLE LANGUAGES FOR THIS MEETING AND I WILL HAVE THAT IN REAL TIME ON MY PC. MY GAMES, ALL OF THAT WILL BECOME SYNTHETICALLY GENERATED WORLDS LOCALLY ON MY PC IN REAL TIME. WE SEE IT ACROSS CREATOR, PRODUCTIVITY. AS I SAID, THIS IS LIKE A WI-FI MOMENT FOR THE PC OF THE FUTURE AND THAT BEGINS WITH OUR MEDIA-LIKE LAUNCH IN THE SECOND HALF OF THIS YEAR. ED: QUICKLY, $1 MILLION PIPELINE FOR AI PRODUCTS THROUGH 2024, GIVE ME A SENSE OF THE PACE OF WHICH THAT PIPELINE IS GROWING NOW. PAT: YEAH, WE HAD A SUPER EXCITING QUARTER.
WE SIX X -- 6XED THE PIPELINE. I DEPLOYED A LOT MORE SALES AND SOFTWARE RESOURCES TO JUMP ON THOSE OPPORTUNITIES WORLDWIDE. WE HAVE OUR GAUDI TO CHIP IN VOLUME AND WE HAVE SEEN THE FIRST WAFERS ON THE GAUDI THREE WHICH WILL BE 2024 PRODUCT AND THEN THE 25 AND 2026 PRODUCTS UNDERWAY.
WE ARE SEEING -- 2025 AND 2026 PRODUCT UNDERWAY. THE WORLD IS LOOKING FOR A MORE COST-EFFECTIVE ALTERNATIVE AND INTEL IS A TRUSTED SUPPLIER. WE THINK THIS IS A GREAT AREA FOR US TO PUT A LOT OF ENERGY INTO AND WE ARE SEEING THE RESPONSE FROM THE MARKETPLACE. ED: INTEL'S CEO, PAT GELSINGER, WE APPRECIATE YOUR TIME HERE ON BLOOMBERG TV AND RADIO. THANK YOU. PAT: ALWAYS A PLEASURE. ED: COMING UP, A CHIP EQUIPMENT MAKER IS SHOWING SIGNS OF RELIEF FOR THE MARKET.
WHAT ONE COMPANIES A STRONG EARNINGS COULD MEAN FOR THE FUTURE OF THE INDUSTRY. A FAST START TO THIS FRIDAY. THIS IS BLOOMBERG. ♪ ED: TIME FOR TALKING TECH. KLA REPORTED STRONG EARNINGS FOR THE CURRENT PERIOD, SIGNALING THE CHIP INDUSTRY MAY BE NEARING A RECOVERY. CHAIRS INCREASED AROUND 4.5% IN THIS SESSION BUT IT IS UNCLEAR HOW THE UPSWING WILL LAST. IT IS A SIGN THE CHIPMAKERS ARE READY TO SPEND ON NEW EQUIPMENT.
PLUS A BURNING SHIFT NEAR THE NEVER LENS -- NETHERLANDS HAS 500 CARS ON BOARD. THE CAUSE OF THE BLAZE IS UNKNOWN BUT THE COAST GUARD DENIED REPORTS THE FIRE BROKE OUT IN THE SECTION OF THE CARRIER WHERE THE ELECTRIC CARS WERE STOLEN. CHINA LOST ITS -- ASKED ITS TECH COMPANIES TO PROVIDE CASE STUDIES OF ITS MOST SUCCESSFUL STARTUP INVESTMENTS. THE AUTHORITIES ARE READY TO GRANT THEM BROADER LEEWAY AFTER CRACKDOWN THAT BROUGHT THEM TO A VIRTUAL HALT TWO YEARS AGO. THREADS, THE TWITTER LIKE APP
MIGHT BRING THE INTERNET CULTURE BACK TO META-. WE LOOK AT THE POTENTIAL IMPACTS. THIS IS BLOOMBERG TECHNOLOGY. ♪ ED: WELCOME BACK TO BLUMER TECHNOLOGY. ED LUDLOW IN SAN FRANCISCO. A QUICK CHECK ON THE MARKET,
NASDAQ 100 UP TO PERCENT INTO THE WEEK. IT IS AN INTERESTING PICTURE BECAUSE A LOT OF TECH SHARES ARE TRADING ON STRONG ECONOMIC DATA. WE HAVE A SURPRISINGLY STRONG GDP PRINT 24 HOURS AGO, SOME MEASURE OF INFLATION SHOWING EASING AND WE ARE ALL HYPED UP ABOUT AI. YOU LOOK AT THE EARNINGS WEEKLY HAD AND THERE IS A BIG FOCUS ON A LOT OF TECH NAMES TRADING ON FUNDAMENTALS, THE CORE LEGACY BUSINESSES THAT HAVE DONE WELL.
WE ARE GETTING INTO THAT IN A MOMENT. IN TERMS OF SINGLE NAMES, TIED TO THE EARNINGS STORIES, MR. DIRECTOR, SHOWING INTEL UP 6%. WE HAD THE CEO ON, IT WAS INTERESTING, VERY CONFIDENT IN THE RECOVERY ON THE PC MARKET.
HER WORK TO DO IN DATA CENTER AND SERVER, LOTS OF OPTIMISM ABOUT WHAT AI WILL BRING INTEL. THAT STOCK HIGHER UP 4%, THE LOSSES FROM EV'S WILL WIDEN TO $4.5 BILLION THIS YEAR FROM A PREVIOUSLY FORECASTED $3 BILLION AND WILL NOT ACHIEVE PRODUCTION OF 600,000 EV UNITS UNTIL NEXT YEAR. A YEAR LATER THAN PREVIOUSLY PLANNED. META-, SO MUCH FROM THEM, UP 4%. IT IS THE FORECAST OF THE CURRENT PERIOD, 34.5 BILLION U.S. DOLLARS STRENGTH IN ADS,
CONFIDENCE IN AI AND THEN THE SUCCESSFUL LAUNCH OF THREADS. LET'S KEEP GOING. THIS WEEK, WE MENTIONED THE IDEA OF EVERYTHING APPS, NOT ONLY FOR X, THE COMPANY FORMALLY KNOWN AS TWITTER, BUT THAT CONVERSATION GOING TO TIKTOK AS WELL. 24 HOURS AGO, WE SPOKE TO THE
META-CFO ABOUT THE CONCEPT OF APPS AND IF META-WOULD CONSIDER ITSELF INTO THAT DIRECTION. >> WE ARE INVESTED IN THE OPPORTUNITIES AHEAD OF US ACROSS OUR FAMILY OF APPS ARE NOW, INCLUDING THREADS, THE NEW A STANDALONE APP IN OUR PORTFOLIO. THEN THERE IS A LOT TO DO TO MAKE THE EXPERIENCES ACROSS OUR FAMILY OF APPS RICHER AND MORE ENGAGING WITH INVESTMENT WE MADE ALREADY IN AI AND RECOMMENDING CONTENT YOU DON'T ALREADY FOLLOW AND WE KNOW THAT HAS BROUGHT TO PEOPLE, THIS GROWING ENGAGEMENT ACROSS APPS AND WE WILL BE RELEASING FEATURES OVER THE COURSE OF THE NEXT YEARS BUT WE ARE EXCITED WHAT WE THINK THIS WILL BRING TO BEAR FOR THE CONSUMER EXPERIENCE AND ALSO EVENTUALLY FOR BUSINESSES TO CONNECT WITH CONSUMERS ACROSS THE FAMILY OF APPS TOO. ED: THE EVERYTHING APP, LET'S BREAK IT DOWN WITH THE CEO AND FOUNDER OF MICMAC, A GLOBAL ANALYTICS PLATFORM. RACHEL, GIVE ME YOUR DEFINITION, YOUR DEFINITION OF AN EVERYTHING APP. RACHEL:
AN EVERYTHING APP IS A PLACE WHERE I'M GOING TO SPEND THE MAJORITY OF MY TIME TO CONNECT WITH MY FRIENDS AND FAMILY, BE INSPIRED, POTENTIALLY TO WORK, START A BUSINESS, AND TRANSACT. ED: SO THE NEWS PEG THIS WEEK IS X THE EVERYTHING APP? IT HAPPENED, THE TWITTER LOGO IS GONE, WE HAVE AN AX. BUT TIKTOK AND MATT ARE STILL PART OF THE CONVERSATION. DO YOU REALISTICALLY SEE A WORLD IN WHICH WE SEE ALL THREE MOVE TOWARD AN EVERYTHING APP? RACHEL: I THINK FOR EVERYTHING APPS TO WORK, WE HAVE TO LET GO OF THE NOTIONS. TO BEAT EVERYTHING, YOU NEED TO INTEGRATE WITH THE INFRASTRUCTURE OF SOCIETY. IF YOU WANT TO DRIVE COMMERCE, YOU NEED TO INTEGRATE WITH THE BIGGEST PLAYERS IN COMMERCE, AMAZON, TARGET, WALMART, PAYMENTS I PAYPAL.
IF YOU WANT TO INTEGRATE INTO WORK, YOU HAVE TO INTEGRATE INTO SALESFORCE, SLACK, ORACLE, AND SAP. THE APPROACH THE WORLD GARDEN APPS UP TAKEN IS WE WANT TO DO EVERYTHING OURSELVES. THAT TYPICALLY DOES NOT WORK OUT. FOR EVERYTHING APPS TO COME TO LIFE, THERE NEEDS TO BE A PARTNER ECOSYSTEM THAT ALLOWS THEM TO FLOURISH IN EVERYDAY LIFE. ED: I WANT TO GO BACK TO THE META PART OF THIS. ALEX, YOU WRITTEN A STORY, META HAS A RARE OPPORTUNITY TO SEIZE MOMENTUM WITH THREADS AND I KNOW YOU ARE WATCHING THE INTERVIEW WITH SUSAN LI CLOSELY AND PLAYING DOWN THE NEAR TERM MONETIZATION OF THREADS. IS THAT THE APP THAT REPRESENTS
AN OPPORTUNITY FOR META-TO BROADEN ITSELF OUT OF BED? >> THE REASON I MADE THAT ARGUMENT IS IT IS NOT JUST TWITTER OR THE OUT FORMALLY KNOWN AS TWITTER, IT IS NOT JUST X THAT IS THE BIGGEST COMPETITION OF META-EVEN AFTER -- AS SUSAN LI SAYS THIS IS NOT THEIR CURRENT FOCUS, IT IS TIKTOK. META USED TO BE KIND OF THE KINGMAKER OF INTERNET CULTURE. INSTAGRAM USED TO REALLY RULE THE ZEITGEIST, AND THINGS THAT HAPPENED ON HAPPENED THERE FIRST. NOW, TIKTOK HAS DEPOSITION. THAT IS THE ARGUMENT I LAID OUT IN THE PIECE, META HAS A RARE OPPORTUNITY, NOT TO KILL TWITTER BUT TO BRING THE CENTER OF INTERNET CULTURE BACK TO META BECAUSE TIKTOK, WHILE IT IS A PLACE RIGHT NOW, IT IS A VIDEO PLATFORM.
MAKING VIDEOS IS A LOT HARDER THAN POSTING TEXT ONLINE. THERE COULD BE THIS MOMENT OF OPPORTUNITY. YOU AND CAROLINE SPOKE TO SUSAN LI YESTERDAY, I WAS STRUCK WHEN YOU ASKED HER ABOUT HOW YOU BRING THAT ZEITGEIST BACK.
SHE WENT STRAIGHT TO TALKING ABOUT PRODUCT UPDATES AND CHANGES TO FEATURES, WHICH IS A LITTLE DIFFERENT THAN I KNOW TIKTOK THINKS OF ITSELF. THEY TALK ABOUT CULTURE AND BRINGING CREATORS AND MUSIC AND FASHION. IT IS LITTLE DIFFERENT FLAVOR BUT I THINK IT IS AN IMPORTANT DISTINCTION HAS THEY CONTINUE TO FIGURE OUT WHAT THREADS -- HOW THREADS FITS INTO THE META-UNIVERSE. ED: I LIKE THE DYNAMIC, WHICH IS WHAT PEOPLE SAY WHEN SOMETHING IS TRENDING ON TIKTOK, YOUR PARENT MIGHT SEE IT ON REELS OR INSTAGRAM SIX YEARS LATER. -- SIX WEEKS LATER. ALEX TRIED OUTLINE META'S POSITION WHICH IS THEY WANT TO SEE IS THE CULTURAL MOMENT. DO YOU SEE THAT HAPPENING OR DO YOU THINK TIKTOK LEADS IN THAT RESPECT? RACHEL: FIRST, TO DEBUNK THE MYTH, THERE ARE PLENTY OF GEN X AND BOOMERS ON TIKTOK. NEARLY 50% OF USERS ARE NOT
MILLENNIALS AND NOT GEN Z. SO CULTURE IS HAPPENING THERE BUT CULTURE IS NOW MULTIGENERATIONAL. IN TERMS OF TIKTOK, IT IS TAKING OVER SEARCH WHICH I THINK IS A KEY INDICATOR THAT CULTURE IS MOVING THERE. WHEN IT COMES TO META, THERE IS A HUGE DIFFERENCE. META IS AN IDENTITY SERVICE AND BECAUSE IT IS, IT HAS AN ENORMOUS AMOUNT OF DATA TO BUILD A REALLY ROBUST ADVERTISING BUSINESS ON TOP OF AND MOVE PEOPLE DOWN THE PATH TO PURCHASE. TIKTOK HAS STAYED MORE UPPER FUNNEL, FOCUSED ON CONSUMER ENGAGEMENT, THEY DO A GREAT JOB OF THAT.
NOW THEY ARE TRYING TO FIGURE OUT, CAN WE STEAL MARKET SHARE FROM META BY MONETIZING THE DATA ON THE PLATFORM? HOW THEY USE THE DATA AND HOW THEY HAVE BEEN BUILDING ADVERTISING BUSINESSES AND COMMERCE BUSINESSES ON TOP OF EACH OTHER HAVE DIFFERED BECAUSE OF THE NATURE OF THE APPS. META BEING A CENTER FOR CULTURE THEY HAVE YET TO DEMONSTRATE THEY HAVE THE ABILITY TO DO THAT AGAIN. ABGAIL: THANKS TO RACHEL -- ED: THANKS TO RACHEL AND OUR OWN ALEX BARINKA . WE WILL HAVE BOTH OF YOU BACK. COMING UP, BUY NOW PAY LATER SERVICE A FIRM EXPANDING HIS PARTNERSHIPS WITH TRAVEL AND LUXURY RETAIL BRANDS. WE HAVE THE EXCLUSIVE
CONVERSATION COMING UP NEXT. THAT'S WITH THE FIRM'S CEO. ED: AFFIRM, THE POPULAR BY NOW AND PAY LATER SERVICE, IS GETTING TRACTION IN RECENT YEARS AS INFLATIONARY PRESSURES WAIT ON CONSUMER PURCHASING POWER. WITH MORE THAN 60 MILLION ACTIVE CUSTOMERS AND 245,000 MERCHANTS, THE COMPANY AS A MARKER FOR TRACKING CONSUMER TRENDS ACROSS VARIOUS SECTORS. NOW IT IS EXPANDING ITS REGION -- REACH IN THE TRAVEL SPACE BY PARTNERING WITH AN AIRLINE CAFE, PACIFIC. VERY HAPPY TO WELCOME THE CEO MAX LEVCHIN, AND MY GOOD FRIEND, SONALI BASAK. >> WHEN YOU LOOK AT THIS DEAL YOU JUST CUT, MORE AIRLINES AND MORE TRAVEL IS DRAWING BUY NOW PAY LATER OPTIONS, VERY EXPENSIVE TO TRAVEL RIGHT NOW.
HOW MUCH HEAT IS THERE IN THE CONSUMER WALLET TO BE TRAVELING WITH THESE KINDS OF PRICES GIVEN STRAINS ON THE WALL RIGHT NOW? MAX: I THINK WE ARE STILL RECOVERING FROM COVID AND THE NEED TO GET OUT OF THE HOUSE TO SEE THE WORLD IS INTENSE AND PRICES ARE ABSOLUTELY HIGH. WE ARE SEEING VERY EXPENSIVE TRAVEL, YET WE ARE ALMOST AT THE PEAK OF 2019 BEFORE THE PANDEMIC. SO PART OF A REASON, PART OF THE REASON WE SEE SUCCESS AND PICK UP IN THE TRAVEL INDUSTRY IS THE AIRLINES CANNOT DO ENOUGH TO BRING THESE PEOPLE TRAVEL BUT IT IS EXPENSIVE. BEING ABLE TO AFFORD IT WITHOUT
FIRM WITHOUT LATE FEES AND GIMMICKS AND TRICKS IS A REALLY POWERFUL SALES PITCH. SONALI: HERE'S A QUESTION I HAVE ABOUT AIRLINES. IF YOU THINK ABOUT IT, THE CREDIT COMPANIES REPORTED EARNINGS, THEY ARE EXTENDING LOANS LIKE CRAZY, THE CONSUMER LOOKS A LITTLE STRETCHED WHEN YOU LOOK AT HOW MUCH DEBT THEY HAVE TAKEN.
THERE IS A QUESTION ABOUT WHEN THEY WILL HIT A CLIFF AT THE END OF THIS YEAR. HOW MUCH CAN THEY REALLY BUY NOW PAY LATER MORE TO FUND THINGS THAT THEY WANT TO DO, GO OUT AND BUY LUXURY GOODS AND TAKE AN AIRPLANE TO EUROPE? SONALI: FUNDAMENTALLY, CONSUMERS WILL BORROW TO MEET THEIR GOALS AND MY JOB IS TO PROVIDE A VIABLE, TRANSPARENT AND ULTIMATELY BETTER ALTERNATIVE ANCHOR CARDS. IF YOU SEE THE GROWTH OF BY NOW AND PAY LATER, YOU CAN SEE WE ARE MAKING A DENT IN TAKING MORE AND MORE OF THE CONSUMER SPEND. WE ARE NOT ADDING TO IT IN TERMS OF AN COMMENSAL DEBT THAT IS UNSUSTAINABLE AS A FARM.
OTHER PLAYERS MAY DO OTHER THINGS BUT OUR FUNDAMENTAL DESIGN CRITERIA IS IF WE DO NOT BELIEVE YOU CAN PASS BACK, WE WILL NOT LEND YOU MONEY. THAT IS WHAT IS ENSHRINED IN OUR DESIGN NOTION OF THE LATE FEES, NO TRICKS. WE WILL NOT BENEFIT IF YOU PASS BACK AND -- IF YOU CAN. ED:
I UNDERSTAND THE TECHNOLOGICAL AND CASH FLOW ADVANTAGE OF BY NOW AND PAY LATER. MY QUESTION IS WHAT IS THE LIMIT IN USE CASES. ANY AIRLINE TICKET CAN COST YOU A FEW HUNDRED DOLLARS OR A FEW THOUSAND DOLLARS. I WONDER WHAT THE POINT IS WHERE A FIRM -- A FIRM -- AFFIRM SAYS WE CAN'T DO THIS WITH ANOTHER LUXURY ITEM OR CATEGORY. SONALI: ONE OF THE ADVENT -- MAX: ONE OF THE ADVANTAGES WITH BUY NOW PAY LATER TO THE CONSUMER, WE EVALUATE EVERY TRANSACTIONS HAPPILY. EVERY TIME WHEN YOU CHOOSE TO
USE AFFIRM, THERE'S A CHANCE WE WILL TELL YOU WE THINK YOU ARE OVEREXTENDING YOURSELF AND IT IS NOT FINANCIALLY HEALTHY TO MAKE THIS TRANSACTION, DON'T TRANSACT, FIND SOMETHING CHEAPER. YOU WILL OR SOMEONE WILL HEAR THAT EVERY MINUTE OF THE DAY TODAY AND ON AND ON WE UNDERRATE EVERY TRANSACTION. THAT IS WHY OUR CREDIT RESULTS HAVE BEEN A STRONG AS THEY HAVE BEEN. AS PART OF THE -- THAT IS PART OF THE DESIGN AND WHY THE BUY NOW PAY LATER IS BETTER THAN CREDIT CARDS. ED: 24 HOURS AGO WE HAD THE PLAID CEO ON THE SHOW AND HE TALKED ABOUT USING AI IN ASSESSING CREDITWORTHINESS AND LENDING.
I WONDER IF YOU CAN EXPAND TO OUR AUDIENCE WHAT AFFIRM IS DOING ON ITS DECISIONS ON BUY NOW AND PAY LATER. MAX: I THINK IT IS IMPORTANT, AI IS NOW THE SOME RELA TERM THAT MEANS EVERYTHING TO EVERYBODY. THERE'S A COUPLE DIFFERENT FLAVORS OF MACHINE INTELLIGENCE. THERE IS MACHINE LEARNING WHICH
HAS BEEN AROUND FOR SOME TIME AND IT IS STATISTICAL LEARNING, ALL SORTS OF DIFFERENT TERMS BUT IT MEANS USING STATISTICAL ANALYSIS AND TECH -- MATH MEDICAL TECHNIQUES TO ASSESS THE ABILITY TO REPEAT BY LOOKING AT PAST TRENDS IN DATA. WE HAVE BEEN USING THEM SINCE INCEPTION AND THAT IS WHERE A LOT OF OUR UNDERWRITING ADVANTAGE COMES FROM. THE OTHER, MORE CURRENTLY EXCITING, EXCITABLE PART OF MACHINE INTELLIGENCE IS GENERATIVE AI, THINGS LIKE OPENAI AND CHATBOTS. WE DO NOT USE THAT TO ASSESS YOUR CREDIT BECAUSE WE DO NOT THINK TECHNOLOGY IS MATURE ENOUGH AND WAS NOT BILLED FOR THAT. WE USE IT FOR EXCITING THINGS LIKE DEVELOPER PRODUCTIVITY, MAKING MORE DATA AVAILABLE INTERNALLY, FASTER OR CHAT INTERFACES. THERE IS LOTS TO GAIN FROM
VARIOUS FLAVORS OF MACHINE INTELLIGENCE. EACH TOOL IS FOR A DIFFERENT JOB AND WE HAVE BEEN USING IT SINCE THE DAY WE STARTED THE COMPANY. SONALI: YOU THINK ABOUT TECHNOLOGY, ABOUT WHAT THE PAYPAL MAFIA HAS DONE WHEN IT COMES TO PAYMENTS ONLINE AND YOU HAVE ELON MUSK TRYING TO EXPAND ON THIS EVERYTHING APP.
WHAT ROLE IS SOCIAL MEDIA GOING TO BE PLAYING IN PAYMENTS ULTIMATELY AND HOW LONG WILL IT TAKE TO GET THERE? SONALI: I THING SOCIAL MEDIA HAS ALREADY EMERGED AS THE NEXT SHOPPING FORMAT. WE ARE SWIPING UP ON INSTAGRAM AND TIKTOK AND ON AND ON AND WE SEE A BEAUTIFUL THING BY A BEAUTIFUL PERSON, SOMETIMES WE WANT TO BUY IT. AGAIN, NOT TO TO TO MY HORN TOO MUCH BUT A FIRM BRINGS -- AFFIRM BRINGS CERTAINTY AND LACKS OF FEES IN A SITUATION THAT A SPED UP. WHEN YOU HAVE TO BUY SOMETHING ON YOUR SOCIAL MEDIA ENVIRONMENT, YOU ARE NOT THINKING HARD ABOUT WHAT FINANCIAL TOOL YOU WILL USE WHAT YOU WANT THE PEACE OF MIND SO PICKING AFFIRM WILL KEEP YOU PROTECTED.
WE SEE A HUGE PERCENTAGE OF INTERACTION WITH COMPUTERS AND PHONES IN PARTICULAR SHIFTING TO THESE BITE-SIZE SOCIAL MEDIA MODALITIES AND THAT IS INTEGRAL. SONALI: TALK TO US ABOUT COMPETITION, THIS IDEA OF APPLE PAY LATER. YOU ARE PARTNERED WITH LARGE TECH COMPANIES LIKE AMAZON BUT APPLE IS MOVING TO THE BUY NOW PAY LATER SPACE. MUCH OF AN IMPACT COULD THAT HAVE ON YOU IN THE FUTURE? MAX: FOR THE MOMENT, WE ARE ALL TAKING SHARE FROM CRITIC ARDEN AND HAPS MORE FUNDAMENTALLY CASH.
THE ONLINE E-COMMERCE IN THE U.S. IS NEAR ONE TRILLION IF I REMEMBER CORRECTLY AN OFF-LINE IS NEAR FOUR TIMES THAT SIZE. THE PENETRATION INTO THAT ENTIRE THING IS SUB 1% OF YOU TAKE THE TOTALITY AND SUB 5% IF YOU LOOK AT E-COMMERCE. FOR THE MOMENT, MOST BUY NOW PAY LATER PLAYERS ARE NOT BUMPING INTO EACH OTHER IN THE HALLWAYS, TRYING TO CONVINCE THE LAST CONSUMER. THERE IS LOTS OF GREEN DEAL BEFORE COMPETITION MATTERS MORE THAN JUST CONVERTING FOLKS TO CREDIT CARDS ONTO AFFIRM AND WE ARE MAKING GOOD PROGRESS. ED: REALLY QUICK, I WANT YOU TO REFLECT ON YOUR PAYPAL DAYS AND THE IDEA OF TURNING X INTO A PLACE OF TRANSACTION E-COMMERCE.
DO YOU SEE IT AS A REALITY? MAX: DON'T EVER PUT ANYTHING PAST ELON. I THINK HE HAS PROVEN TIME AND TIME AGAIN THAT HE CAN ACHIEVE CRAZY THINGS. I DO THINK THAT THE EVERYTHING APP WORKED WELL AT A PLACE AND TIME IN A DIFFERENT COUNTRY. I DO NOT THINK THE U.S. CONSUMER IS LOOKING FOR A VERSION OF A TENCENT PRODUCT.
ED: THANKS TO AFFIRM CEO, MAX LEVCHIN, AND SONALI BASAK. PG&E SAYS IT IS MORE PREPARED THAN EVER FOR THE THREAT OF WILDFIRES. THE COMPANY SPENT FIVE YEARS MODERNIZING ITS INFRASTRUCTURE IN AMERICA'S MOST POPULAR STATE. IT IS NOW TURNING TO AI TO PREDICT, CONTROL WILDFIRE IMPACT. TAKE A LISTEN TO MY EXCLUSIVE INTERVIEW WITH THE PG&E CEO.
>> I THINK YOU WOULD BE QUITE IMPRESSED IF YOU COULD SEE THE WILDFIRE SCIENCE THAT UNDERPINS THE ACTIVATION OF THE TECHNOLOGY, THE HARDWARE IS ACTIVATED BY THE SOFTWARE. WE HAVE THE DATA SYSTEM. WE DIVIDED UP OUR ENTIRE SERVICE AREA, TWO THIRDS OF CALIFORNIA A TWO KILOMETER POLYGONS -- INTO TWO KILOMETER POLYGONS AND WE HAVE READINGS BECAUSE OF WEATHER STATIONS, OUR CAMERAS USING ARTIFICIAL INTELLIGENCE, TO KNOW THE DIFFERENCE BETWEEN FOG AND SMOKE THAT ARE IDENTIFYING THE FUEL MOISTURE LEVELS, HUMIDITY, WIND SPEED, TEMPERATURES, GRASS LEVELS, OPEN MAINTENANCE TAGS IN THE TWO KILOMETER BLOCK, ANY TREE IN STRIKE DISTANCE AND ALIGNED IN THAT BLOCK AND WE HAVE TECHNOLOGY WE CAN ACTIVATE WHEN THE CONDITIONS ARE SUCH A CATASTROPHIC WILDFIRE AS POSSIBLE. ED: SO WE'RE TALKING ABOUT SPREAD MODELING, TRYING TO PREDICT THE PATH THE FIRE WILL TAKE IF IT WAS HER PATH.
>> EXACTLY. WE USED THE SPREAD MODELING WITH THIS ARTIFICIAL INTELLIGENCE ENGINE TO THEN ACTIVATE OUR HARDWARE ON ANY GIVEN DAY OF THE YEAR. WE HAVE AN OPERATION CENTER MONITORING CONDITIONS 24 HOURS A DAY, SEVEN DAYS A WEEK, 365 DAYS PER YEAR AND THEY MONITOR THOSE REAL-TIME INDICATORS AND USE THAT AI MODEL TO PROTECT RISK, AND THEN WE ACTIVATE OUR HARDENING SYSTEM. WE PUT IN LAYERS OF PROTECTION INCLUDING OUR 10,000 MILE UNDERGROUND PLAN WHICH IS OLD-SCHOOL CONSTRUCTION BUT IT WORKS. IT IS RISK MITIGATING COMBINED WITH OUR TECHNOLOGY PLATFORM TO BE PREPARED EVERY DAY TO PREVENT THE NEXT CATASTROPHIC WILDFIRE. ED: DO YOU HAVE TO MAKE FURTHER INVESTMENT? YOU TALKED ABOUT IT BEING OLD-SCHOOL AND PUTTING CABLING UNDERS CROWN BUT THAT IS HOW HAS WORKED IN THE PAST, BREVE -- ABOVEGROUND CABLES CONTRIBUTING TO THE CAUSE OF A FIRE. WHERE ELSE YOU HAVE TO INVEST
AND CONTINUE TO GROW YOUR TECH PLAY? >> THE TECH PLAY IN UNDER GROUNDING IS QUITE EXCITING. WE USE THOSE MODELS AND ALL OF THE AI TO DETERMINE WHAT IS THE NEXT MESS MILE TO BARRY. WE GET LOTS OF CALLING PEOPLE WANT TO BURY THE LINES. A LOT OF PEOPLE WOULD LIKE THAT. ED: YOU HAVE TO BE STRATEGIC ABOUT IT. >> YES, BUT WE HAVE TO USE THE RISK MODELING TO DETERMINE THE BEST MILES AND WE ARE DEPLOYING NEW TECHNOLOGY TO MAKE IT WAY LESS OLD-SCHOOL. WE DEMOED AT AN INVESTOR EVENT IN SAN RAMON MAYBE A MONTH OR SO AGO UTILIZING A NEW STEEL FARM WITH A POLYMER INSERT CONDUIT WHERE WE RUN THE CONDUCTOR AND CAN BARRY THE LINES MUCH LESS DEEPLY.
AT SURFACE. IT TAKES A DIAMOND CUTTER TO CUT THROUGH THIS. THERE IS INFRASTRUCTURE TECHNOLOGY THAT WE ARE DEPLOYING AND OF COURSE DEPLOYING ALL TOOLS TO MAKE SURE EVERY MINUTE WE SPEND A DOING WORK WE ARE DOING IT IN A STRONGER WAY. ED: THAT WAS PG&E CEO PATTY POPPY. WILDFIRE RISK FROM EQUIPMENT, 94% LESS LIKELY NOW THAN 2017 BECAUSE OF THE TECH INVESTMENT. CHECK OUT THE FULL INTERVIEW ON BLOOMBERG.COM AND TERMINAL.
COMING UP, A TSA REVIEW FINDS USING CLEAR TO FAST-TRACK UTILITY AT THE AIRPORT -- FAST-TRACK SECURITY AT THE AIRPORT MAY LEAVE PEOPLE MORE VULNERABLE THAN SECURE. THIS IS BLOOMBERG. ♪ ED: TIME NOW FOR WHAT IS GOING VIRAL. DO YOU REMEMBER A SCARE LAST YEAR WHEN A MAN IN POSSESSION OF AMMUNITION SLIPPED THROUGH A CLEAR SCREENING LINE AT REAGAN NATIONAL AIRPORT? THAT INCIDENT WAS A CATALYST TO A GOVERNMENT PROBE THAT UNCOVERED FLAWS IN CLEAR'S PRACTICES, CATCHING BLURRY OR OBSCURED IMAGES OF TRAVELERS, AND THEY RESPONDED SAYING "IT IS DEEPLY DISAPPOINTED TO US IMAGES WERE SHARED WITH THE FEDERAL GOVERNMENT AS PART OF ITS REVIEW. WE SHARE TSA'S UNWAVERING COMMITMENT TO AVIATION SECURITY AND HAVE PROVEN OURSELVES CAPABLE AND TRUSTED AS A PARTNER FOR MORE THAN 13 YEARS." ONE EVERYONE IS TALKING ABOUT ON SOCIAL MEDIA.
THAT DOES IT FOR THIS EDITION OF BLOOMBERG TECHNOLOGY. HAPPY FRIDAY. HAVE A GOOD WEEKEND BUT DON'T FORGET YOU CAN RECAP EVERYTHING FROM TODAY'S EPISODE ON THE PODCAST WHERE YOU GET YOUR PODCASTS, APPLE, SPOTIFY, I HEART, AND ON THE BLOOMBERG PLATFORMS. BIG EARNINGS SEASON NEXT WEEK. THIS IS BLOOMBERG TECHNOLOGY.
2023-07-29 14:31
Show Video
Other news