Bloomberg Technology 07/24/2023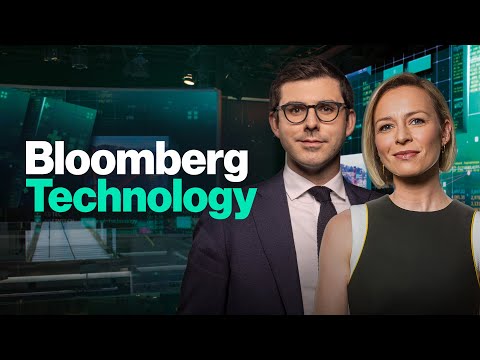 Show Video
CAROLINE: THIS IS A COMING UP, PUT BECOMES X, WILLEM MARX NEXT SOME CHANGES TO THE SOCIAL NETWORK, WHAT IS THE VISION FOR THE COMPANY -- ELON MUSK MAKE SOME CHANGES TO THE SOCIAL NETWORK AND WHAT IS THE NEXT VISION FOR THE COMPANY. APPLE TO KEEP IPHONE SHIPMENTS STUDY. ALTCOIN SOARES, WE DIG INTO THE DETAILS OF THE TOKEN OUT OF THE PROJECT FROM THE OPENAI CEO. THE BROADER MARKETS, DOWNBEAT ECONOMIC DATA. ABIGAIL: IN GERMANY, PRETTY SHOCKING, IT MAY BE A GLOBAL ECONOMIC SLOWDOWN COULD BE AHEAD. S&P DECLINES FOR A SECOND DAY, WHAT MAKES THIS INTERESTING IS THE FACT YOU HAVE THE VOLATILITY INDEX ALSO HIGHER, WHEN STOCKS GO HIGHER THAT GOES LOWER, MAY BE AS BIG TECH EARNINGS KICK OFF IN EARNEST WE COULD HAVE SOME FIREWORKS AHEAD.
ONE STOCK THAT IS DOING QUITE WELL TO DATE, APPLE ON THIS REPORT THAT THE -- TODAY, APPLE ON THIS REPORT, HOLDING THEIR IPHONE SHIPMENT PLAN TO 85 MILLION UNITS, THE STOCK BEING HIGHER SUGGESTS INVESTORS MAY BE RELIEVED IT IS FLAT, IT IS NOT A DECLINE. THE YEAR HAS BEEN ALL ABOUT THE BIG TECH RALLY, THE FIRST HALF WAS THE BEST HAVE ON RECORD, NASDAQ 141% ON THE YEAR, IT IS ONLY JULY, THIS EARNING SEASON WILL BE A REAL NAILBITER, WE OF COURSE HAVE MICROSOFT AND ALPHABET ON WEDNESDAY, WE HAVE MET HER, A LOT OF STOCKS MOVING TO THE UPSIDE AND THE DOWNSIDE, BUT IT IS INTERESTING TO NOTE AT THIS POINT OFF OF ITS LOWS BUT DOWN .8%, WEDNESDAY, EVERYBODY LOOKING FOR EFFICIENCY AND THEIR NEW TWITTER COMPETITION PLUS THE STOCK LAST WEEK UP 150% ON THE YEAR, WILL THE NUMBERS JUSTIFY IT? IT IS A MID-SINGLE DIGIT GROWTH NUMBER THEY ARE LOOKING FOR, IT WILL BE AN INTERESTING REPORT FOR SURE. CAROLINE: YOU ARE CALLING TO ELON MUSK, LET US GO BACK TO APPLE, THE BIGGEST ATTRIBUTED TO THE S&P TODAY, LET US TALK ABOUT WHY, MATT IS HERE WITH THE LATEST REPORTS ACCORDING TO PEOPLE FAMILIAR, THEY ARE STICKING TO 85 MILLION AS THE TARGET FOR A SALES FOR THE IPHONE 15 WHICH IS PRETTY RESILIENT IF YOU THINK ABOUT THE ECONOMY. >> 80 5 MILLION UNITS FLAT FOR THESE NEXT-GENERATION IPHONES -- 85 MILLION UNITS FLAT FOR THESE NEXT-GENERATION IPHONES, SHIPMENTS APPLE IS TARGETING -- THE SHIPMENTS APPLE IS TARGETING WILL BE FLAT FOR THREE YEARS IN A ROW. THAT IS GOOD IF YOU LOOK AT THE ANDROID, MARKET, LOOK AT THE LARGER CONSUMER ELECTRONICS MARKET, FLAT IS A GOOD THING.
LET US GIVE SOME COMPARISON, THE LAST TWO IPHONE MODELS, THOSE WERE BASIC UPGRADES, NOT A LOT NEW THERE, BUT THE IPHONE 15 PRO MODEL AND THE LOWER END MODEL IS GOING TO BE QUITE SIGNIFICANT UPGRADES. EVERY DESIGN, SWITCHING FROM A STEEL TO TITANIUM, THEY ARE CHANGING THE CHI ARGER TO THE INDUSTRY STANDARD, YOU WILL SEE THE DYNAMIC ISLAND THAT FEATURES ON TV ON THE LOWER END, IPHONE 15 MODELS, IT BECAME UPGRADES ON BOTH. EVEN A BIGGER UPGRADE FOR ZOOMING IN ON PHOTOS AND VIDEOS ON THE HIGHEST PROMAX, YOU MAY SEE A BIT OF A PRICE INCREASE INTERNATIONALLY ACROSS THE FOUR MODELS. BAKE UPGRADES THIS YEAR, IN MY OPINION, IT IS A BIT MORE NUANCED, IT IS FLAT IN A MAJOR IPHONE CYCLE BUT ALL THINGS CONSIDERED IT IS POSITIVE. CAROLINE:
APPLE DOES NOT WANT US TALKING ABOUT THESE NUMBERS, THEY WANT US TO THINK ABOUT SUBSCRIPTIONS AND OVERALL DIRECTION OF TRAVEL RATHER THAN THE INTRICACIES OF HOW MANY IPHONES THAT THEY SELL. ON THE TOP END, WHAT IS MORE IMPORTANT, ARE THEY STILL A LUXURY ITEM THAT CAN CHARGE US MORE? >> I THINK IT IS INTERESTING, APPLE MADE A CHANGE FIVE YEARS AGO WHERE THEY STOP REPORTING UNIT SALES FOR THEIR INDIVIDUAL PRODUCTS LIKE THE IPHONE, AND MOVED TO REVENUE ONLY. AT THE TIME THEY DID THAT BECAUSE UNIT SALES WERE SLOWING, IN TERMS OF UNITS THOSE WERE GOING DOWN IN TERMS OF HOW MANY THEY WERE SELLING, REVENUE WAS GOING UP BECAUSE OF THE PRICE INCREASES. THEY WANT US TO FOCUS ON THE REVENUE BECAUSE THAT IS WHAT IS INCREASING. I WOULD SAY PHONE PRICES OVERALL ACROSS THE ENTIRE MARKET HAS BEEN GOING UP, YOU WILL SEE ANDROID PHONES, GOOGLE PHONES GETTING IN THE PRICING TIER, APPLE AT THIS POINT DOES NOT EVEN SELL THE MOST EXPENSIVE PHONE ON THE MARKET, THAT WOULD BE A SAMSUNG, GOOGLE, AND THE CHINESE PLAYERS.
APPLE WILL GET THERE, IF THEY ARE DOING TO INCREASE STORAGE, NEXT YEAR, ACTUALLY -- GOING TO INCREASE STORAGE, NEXT YEAR, ACTUALLY, THEY WILL INCREASE THE SCREEN SIZES THAT COULD INCREASE PRICING PRESSURE. THERE A LUXURY THAT THEY ARE ABLE -- THERE ARE A LUXURY ITEM, BUT NOT AT THE HIGH END. CAROLINE: 3.037 IS WHERE WE STAND, APPLE IS NOT GOING TO GIVE US EARNINGS UNTIL NEXT WEEK, WE HAVE A LOT TO BE DIGESTING. ALL OF THAT, MICROSOFT, MEGA NAMES COMING THROUGH. THEY LIVE UP TO THOSE VALUATIONS? WE GO TO THE HEAD OF INVESTMENT STRATEGY OVER AS SOPHIA, A BIG WEEK AND IT GOES AS IF ALL EYES ARE ON SOME OF THE AI FOCUSED NAMES, MICROSOFT, AND THE ALPHABETS.
>> THAT WEEK AND ALL OF THESE EARNINGS COME IN FEELING LIKE THIS IS WHEN THE RUBBER HITS THE ROAD, THESE COMPANIES HAVE SEEN SO MUCH OPTIMISM AND MULTIPLE EXPANSIONS OF FOUR IN 2023, THE COMMENTARY OUT OF EARNINGS IS GOING TO BE HUGELY IMPORTANT BECAUSE IF YOU LOOK AHEAD TO THE END OF 2023 AND INTO 2024, EARNINGS EXPECTATIONS ARE PRETTY HIGH ACROSS THE BOARD FOR THE INDEX. COMPANIES ARE GOING HAVE TO BE ABLE TO JUSTIFY THE MULTIPLES THAT THE STOCKS ARE TRADING AT WITH THEIR OWN EXPECTATIONS OF WHAT THE NEXT 12 MONTHS LOOK LIKE. IT WILL BE A REALLY STICKY SITUATION IF THEY CANNOT JUSTIFY THAT, SOME OF THE AI ENTHUSIASM, MY CONCERN HAS BEEN THAT WHEN YOU HAVE A NEW THEME AND A NEW INNOVATION THAT IS SUPPOSED TO TAKE THE WORLD BY STORM OR EVEN CHANGE THE MARKETPLACE A LITTLE BIT, THINGS USUALLY TAKE TWO OR THREE YEARS TO REALLY MATERIALIZE AND THEY GO HER A PRICE DISCOVERY PHASE ALONG THE WAY.
I'M NOT SURE THAT WE WILL GET JUSTIFICATION AND GRATIFICATION OF THIS AI THING IN THE NEXT 6 TO 12 MONTHS. CAROLINE: MICROSOFT GOT A PUSH HIGHER IN TERMS OF ITS RECORD MARKET CAP FOR ITSELF, THEY ARE PRICING FOR THE ADD-ONS WE ARE GETTING WITH THE CHAT FEATURES AND A LOOK READY TOPPY. PEOPLE WERE IMPRESSED BY THE AMOUNT THEY THOUGHT THEY COULD CHARGE, HAVE YOU BEEN IMPRESSED BY THE MARKET CAPITALIZATION MORE BROADLY? HAVE WE MOVED TOO FAR, TOO FAST? CAN WE HOLD ONTO THE LEVEL OF OUTPERFORMANCE WE SAW IN THE FIRST HALF OF THE YEAR? >> WHEN YOU HAVE AN INDEX OUT LIKE THE NASDAQ THAT IS AN OUTLIER AS FAR AS PERFORMANCE GO AND I WOULD SAY IT IS DUE FOR A LITTLE BIT OF STEAM COMING OUT BECAUSE OF HOW QUICKLY THINGS HAVE RUN UP. EXPECTATIONS HAVE NOT CHANGED FROM A FUNDAMENTAL PERSPECTIVE, WHEN YOU SEE THAT BIG'S LOCATION NOT ONLY AMONG DIFFERENT SIZED COMPANIES, LARGE CAPS THAT OUTPACED SMALL CAPS UNTIL RECENTLY, WHEN YOU HAVE CERTAIN SECTORS THAT HANDILY OUTPACED OTHER SECTORS, THERE IS A LITTLE BIT OF REVERSION OR CLOSING THE GAP. THOSE BIG DIVERGENCIES DO NOT LAST FOREVER.
THAT DOES NOT MEAN THAT EVERYTHING HAS TO COME CRASHING DOWN, THERE IS AN ARGUMENT THAT THE BULLS WILL TELL YOU THAT THE REST OF THE MARKET CAN CATCH UP. RATHER THAN THOSE BIG NAMES COMING DOWN. GIVEN THE ENVIRONMENT, ON THE PRECIPICE OF WHAT IS EXPECTED TO BE ANOTHER FED HIKE, IT IS NOT QUITE MAKE SENSE ESPECIALLY FOR LONG-DURATION EQUITIES TO BE TRADING AT SUCH LOFTY VALUATIONS. WHEN WE HAVE NOT FINISHED THE TIGHTENING CYCLE YET. THE MARKET HITS THE SKIDS A LITTLE BIT WHEN THE TIGHTENING CYCLE STOPS. CAROLINE: TODAY IS THE DAY WE ARE MEANT TO SEE THE NASDAQ 100 REBALANCING, IT HAS OCCURRED VOLATILITY IN THE RUN-UP TO MAKE CHANGES FOR YOU? YOU THINK THE NASDAQ IS A BENCHMARK THAT CAN BE USED FOR DIVERSIFICATION? -- DO YOU THINK THAT THE NASDAQ IS A BENCHMARK THAT CAN BE IS FOR DIVERSIFICATION? >> I DO NOT THINK IT IS THE EPITOME OF DIVERSIFICATION BECAUSE OF HOW TOP-HEAVY IT BECOMES AT CERTAIN TIMES, THAT IS A WEIGHTED INDEX. THE DAY OF REBALANCING IS NOT
HAVING TOO MUCH OF UP TO EFFECT, MUCH OF THAT CAR BAKED IN WHEN THE ANNOUNCEMENT WAS MADE. YOU CAN EXTRAPOLATE WHAT IS GOING TO HAPPEN, OVER TIME, AS THINGS CHANGE AND PRICES MOVE, THAT IS ALWAYS GOING TO BE THE CASE WITH THE MARKET CAP WEIGHTED INDEX WHICH IS WHY SOMETIMES IT BECOMES MORE OF A RISK NOT TO OWN SOME OF THOSE NAMES BECAUSE YOU ARE UNDER TO WHAT IS DRIVING BOND MARKETS AND DRIVING INVESTOR SENTIMENT. CAROLINE: FUTURE FUNDS HAVE BEEN UNDER PRESSURE ACCORDING TO GOLDMAN SACHS. WHAT ABOUT PROTECTION? IF YOU ARE WORRIED WE HAVE GONE TOO FAR, TOO FAST, IS IT INVITATION TO -- IS IT ADVANTAGEOUS TO PROTECT THE DOWNSIDE? >> I WAS SKEPTICAL OF THE RALLY ALL THE WAY UP AND I HAVE FELT VERY WRONG ALL THE WAY UP. THAT BEING SAID, IT IS ALWAYS
GOOD TO HAVE REDUCTION IN THE PORTFOLIO. I WOULD SAY IT IS BETTER TO HAVE IT IN THE PORTFOLIO WHEN YOU HAVE VALUATIONS ABOVE THE FIVE, 10, AT A 15 YEAR AVERAGES AND WHEN YOU HAVE A VIX THAT SEEMS PRETTY ASLEEP AT THE WHEEL, THAT IS WHEN IT IS PRIMED TO SPIKE. ALTHOUGH IT FEELS LIKE A BALL AND CHAIN IT CAN FEEL LIKE CEMENT BOOTS TO PUT PROTECTION IN THE PORTFOLIO IN THE MIDST OF A RALLY. THAT IS THE TIME WHEN PROTECTION IS GOING TO PAY OFF MORE BECAUSE MAYBE IT IS NOT UNDER SUCH STRONG DEMAND, YOU CAN GET IT AT A CHEAPER PRICE AND IT IS THERE IF AND WHEN YOU NEED IT. CAROLINE: LIZ YOUNG AS SOPHIA, GET SOME REST OF A MONUMENTAL WEEK, WE THANK YOU SO MUCH. LET US TALK ABOUT WHAT HAPPENED OVERNIGHT OVER ACTUATOR THAT IS NOW X.
ELON MUSK'S VISION OF THE EVERYTHING APP IS GETTING CLOSER, THE LOGO HAS CHANGED TO AN STYLIZED -- A STYLIZED X. ELON MUSK INVITED HIS FOLLOWERS TO SUGGEST AN ACTUAL LOGO, CROWD SOURCING IT, HE SHOWS ONE AND MADE IT THE NEW BRAND IDENTITY FOR THE MEANTIME. NOW, THE SOCIAL PLATFORM'S HOMEPAGE LOGO AND LOADING ANIMATIONS, WE WILL DISCUSS MORE OF WHAT THE CEO HAD TO SAY ABOUT IT ALL LATER IN THE HOUR.
WE WILL DISCUSS AI WHICH X IS SUPPOSED TO BE DEVELOPING A LITTLE BIT MORE, WHAT ABOUT DEVELOPMENT IN THE U.S.? SEVERAL GIANTS ARE DEDICATED TO SAFETY STANDARDS, INCLUDING ANTHROPIC, WE HAVE THE CO-FOUNDER. CAROLINE: REMEMBER WE SAW THAT SEVEN LEADING AI COMPANIES IN THE UNITED STATES AGREED TO VOLUNTARILY SAFEGUARD THE DATA DEVELOPMENT. ALL FORMALLY MAKING THEIR COMMITMENT TO NEW STANDARDS FOR SAFETY AND SECURITY AND AS WELL AS TRUST. IN A MEETING AT THE
WHITE HOUSE ON FRIDAY AFTERNOON. THE BIDEN ADMINISTRATION HAS BEEN BOWING TO MANAGE THE RISK OF NEW TOOLS, EVEN AS THEY -- VOWING TO MANAGE THE RISK OF NEW TOOLS. WE HAVE DANIELA AMODEI. THESE SAFEGUARDS, VOLUNTARY AS THEY ARE, ARE THEY A STEP IN THE RIGHT DIRECTION FOR YOU? DANIELA: THANK YOU FOR HAVING ME HERE ON THE PROGRAM TODAY, YES, WE WERE VERY GRATEFUL TO BE INVITED TO THE CONVERSATION AT THE WHITE HOUSE ON FRIDAY. OUR CEO AND MY BROTHER WAS THERE AND WE HAD THE OPPORTUNITY TO SPEAK WITH THE PRESIDENT AND OTHER LEADERS, I THINK THIS IS AN INCREDIBLE FIRST STEP TOWARDS REALLY MAKING SURE THAT WE ARE WORKING TOGETHER AT THE INDUSTRY LEVEL, WITH GOVERNMENT, CIVIL SOCIETY, IN THINKING ABOUT HOW TO DEVELOP THE SYSTEMS IN WAYS THAT ARE SAFE, SECURE, THAT ARE TRUSTWORTHY. WE ARE HAPPY TO BE PART OF THE
CONVERSATION ON FRIDAY. CAROLINE: MANY HAVE TRIED TO UNDERSTAND HOW AUTHENTIC SOME LEADERS IN AI ARE ABOUT BEING OVERSEEN, HOW DEEPLY DO YOU THINK THAT RUNS WHEN ACTUALLY EVERYONE IS ALSO TRYING TO RACE TO ENSURE THAT THEY ARE THE FIRST TO INNOVATE? DANIELA: I THINK THESE TWO THINGS, THEY DO NOT HAVE TO BE IN TENSION. ONE OF THE THINGS I THINK ANTHROPIC HAS REALLY SORT OF BUILT OUR IDEAS AROUND IS THIS CONCEPT THAT YOU CAN DEVELOP THESE VERY TRANSFORMATIVE SYSTEMS IN WAYS THAT ARE ROBUSTLY SAFE. WITH THE LAUNCH OF CLOCK TWO, A COUPLE OF WEEKS AGO, ONE OF THE THINGS WE EMPHASIZED AND FOCUSED ON WAS THIS COMMITMENT TO WRECKING THE MODELS AS SAFE AS POSSIBLE.
WORKING TO IMPROVE ON THINGS LIKE HELPFULNESS, HONESTY, AND HARMLESSNESS. I THINK THIS INDUSTRY DISCUSSION AS A WHOLE AROUND HOW TO MOVE FORWARD WITH THIS INNOVATIVE TECHNOLOGY BUT ALSO ENSURE THAT IT IS DONE IN A WAY THAT IS SAFE AND SECURE IS SO IMPORTANT. CAROLINE: CLAUDE IS SUPPOSED TO B LESS SUSCEPTIBLE TO CORRUPTION THAN OTHER CHATBOTS. DANIELA: NO MODEL ON THE MARKET IS 100% IMMUNE TO JOB RESOURCE PERFECTLY SAFE, BUT OUR GOAL HAS BEEN TO TRY TO PROVIDE A MODEL THAT IS A SICKNESS POSSIBLE TODAY. WE -- A MODEL THAT IS SAFE AS POSSIBLE TODAY.
THIS AI IS TRAINING THE MODEL WITH GUIDELINES AROUND HOW TO BE SAFE AND HELPFUL TO USERS. TRYING TO MAXIMIZE THE HONESTY AND HARMLESSNESS OF THE MODEL, MAKING SURE THAT IT DOES NOT OUTPUT NEGATIVE BIASED CONTENT OR MAKING IT HARDER TO ASSIST THE HUMAN IN DOING HARM. CAROLINE: YOU ARE TAKING YOUR TIME IN RELEASING PRODUCT UPDATES. HAS THAT BEEN RAISING TENSION WITH YOUR BACKERS OR HOW THEY UNDERSTOOD THAT TIME IS NECESSARY IF YOU ARE GOING TO BE FOCUSED ON SAFETY? DANIELA: I THINK OF THIS AS A BALANCING ACT. WE HAVE HAD CLAUDE INTERNALLY AND WE HAVE BEEN USING IT AND TESTING IT FOR SOME TIME.
WE ALSO REALLY WANTED TO MAKE SURE THAT THE MODEL WE ARE PUTTING ONTO THE MARKET, THAT CLAUDE. AI WAS S8 AS POSSIBLE SO THAT WHEN NOT ONLY BUSINESSES BUT INDIVIDUALS ARE SIGNING UP TO PLAY AROUND WITH IT THAT IT IS HOPEFULLY AS SAFE AS POSSIBLE AND CERTAINLY SAFER THAN QUAD ONE -- CLAUDE 1. CAROLINE: SUMMARIZING VAST QUANTITIES OF INFORMATION, GIVE US THE PRODUCTIVITY GAINS WE ARE LOOKING FOR. WHEN YOU ARE THINKING ABOUT DEVELOPING NOT ONLY THE MODELS INTERNALLY BUT DOING THEM SAFELY AND WITHIN FUTURE REGULATION, HOW DO YOU LOOK AT WHAT EUROPE IS UP TO IN TERMS OF TRYING TO SET THE RULES OF THE ROAD. DANIELA: THIS IS AGAIN AN IMPORTANT CONVERSATION WE HAVE BEEN HAVING. BOTH WITH U.S. POLICYMAKERS AND FUTURE REGULATORS AND ABROAD AS WELL.
TOO MUCH OF WHAT WE HAVE SEEN IN THE PAST 6-12 MONTHS IS THE ARTIFICIAL INTELLIGENCE HAS BECOME -- IS BECOMING A WORLDWIDE PHENOMENON, IT IS NOT SOMETHING THAT IS IN THE PROVINCE OF A PACIFIC COUNTRY -- SPECIFIC COUNTRY. ALSO IN THE EU, INCREDIBLY IMPORTANT FROM A DATA PRIVACY AND SECURITY AND SAFETY PERSPECTIVE AND A CONVERSATION WE HAVE BEEN ACTIVELY A PART OF AS WELL. CAROLINE: PART OF ANTHROPIC, YOU ARE ALSO AT STRIPE AS A RISK MANAGER, HOW DO YOU COMPARE IN WHICH REGULATION IS TOP OF MIND FOR THE FOCUS ON AI, VIS-A-VIS FINTECH, CRYPTO? DANIELA: I THINK THAT THIS CONCEPT THAT I COME BACK TO AROUND THIS KIND OF PUBLIC PRIVATE PARTNERSHIP OR COMMUNICATION NORMS, I THINK THEY ARE INCREDIBLY IMPORTANT AND I THINK THAT THOSE ARE SOME OF THE LESSONS LEARNED FROM PREVIOUS INDUSTRIES.
HAVING COMMUNICATION EARLY AND OFTEN, I THINK AT ANTHROPIC REVIEW PART OF OUR ROLE AS HELPING TO GIVE POLICYMAKERS AND CIVIL SOCIETY AND ACADEMICS ACCESS TO OUR INFORMATION. WE HAVE PUBLISHED MORE THAN 15 SAFETY PAPERS, ANYONE CAN READ THEM ON OUR WEBSITE, WE DEVELOP POLICY BRIEFINGS BECAUSE WE USE THIS -- VIEW THIS AS PART OF OUR ROLE, TO INFORM PEOPLE ABOUT DENTAL SAFETY TOPICS AND QUESTIONS. CAROLINE: GREAT TO HAVE SOME TIME WITH YOU.
THEY WERE IN THE MEETING WITH THE WHITE HOUSE ON FRIDAY. OPPENHEIM ARE TO START THE WEEKEND? IT IS SENT SHOCKWAVES THROUGH THE BOX OFFICE AND WE HAVE ALL OF THE NUMBERS FOR YOU NEXT. THIS IS BLOOMBERG TECHNOLOGY. CAROLINE: LET US TALK ABOUT MOVIES, BARBIE:, AND OPPENHEIMER BROUGHT UP MOVIE FANS MAKING BOX OFFICE REVENUE MORE THAN DOUBLED IN A YEAR AGO. ABOUT THE BUSINESS UPLIFT FROM OPPENHEIMER , WOW, WARNER BROS. MUST BE PLEASED AND SOME OF THE SENTIMENT CHAINS.
ULTIMATELY, IS THIS AS AMAZING AS IT SEEMS TO BE? >> IT IS UNPRECEDENTED. THIS KIND OF FOOT TRAFFIC IS SOMETHING THAT YOU WOULD RESERVE FOR A STAR WARS KIND OF PHENOMENON. THEY DO HAVE TWO MOVIES LIKE THIS WHICH ARE POLAR OPPOSITES, SUCH A CLEVER PIECE OF COUNTER PROGRAMMING THE BOTH OF THESE STUDIOS PUT TOGETHER ON THE SAME DATE AND THE FACT THEY WERE ABLE TO TAP INTO THIS SOCIAL CULTURAL, IT BECAME THIS POP CULTURE MOMENT AND THEY BOTH TAPPED INTO IT SO AGGRESSIVELY AND SO BEAUTIFULLY, IT ENDED UP BOOSTING THE BOX OFFICE FOR BOTH MOVIES AND IT IS CAROLINE: AND IT HAS CREATED A POSITIVE OPPORTUNE MOMENT I THINK. CONSIDERING THE ENTIRE CONVERSATION AROUND THE INDUSTRY WAS ABOUT ACTING STRIKES, HOW MUCH OF THAT IS GOING TO BE A CONCERN GOING FORWARD TO REAP THE REWARDS OF THE >> HAS CONTRIBUTED TO NOW? THERE WAS A LOT MORE CONTENT, LAST YEAR THERE WAS NOT ENOUGH CONTENT, PEOPLE ARE COMING TO COMBO DEED TO SUPPLY -- ARE WILLING TO COME, BUT THE SUPPLY WAS NOT THERE. WE SAW A LOT OF THESE EVEN
HIGH-PROFILE TITLES, LOOKING AT INDIANA JONES ARE ELEMENTAL, THE FLASH, ALL OF THESE UNDERPERFORMED, THAT BROUGHT US BACK TO THIS QUESTION ABOUT CAN WE EVER GO BACK TO PRE-PANDEMIC LEVELS AND AFTER THAT THE ADDED COMPLEXITY FROM THE STRIKES AND HAS SHUT DOWN PRODUCTION, I DO NOT THINK WE WILL SEE ANY MAJOR DELAYS AS FAR AS 2023 IS CONCERNED. YOU GET INTO 2024 AND 2025 AND THINGS LOOK A LITTLE BIT HAZY. THE TITLES WE WERE EXPECTED TO COME OUT COULD BE PUSHED BACK. -- EXPECTING TO COME OUT COULD BE PUSHED BACK. CAROLINE: WE LOVE ALL OF YOUR ANALYSIS, THAT IS A BLOOMBERG INTELLIGENCE MEMBER. WE TALK ABOUT THE DEBATE AROUND THE VIABILITY OF BLOCKCHAIN'S UTILITY.
CAROLINE: WELCOME BACK TO BLOOMBERG TECHNOLOGY, LET US CHECK IN ON THESE MARKETS BECAUSE OF THE REBALANCING HAS OCCURRED AND THE NASDAQ 100 TAKING AWAY THE OVERALL DOMINANCE OF THE PLAYERS THAT HAVE ROAD THE WAVE OF AI EUPHORIA THIS YEAR. WE SEE IT GAINING A .1%, REBALANCING, TRADING AHEAD OF THAT TO WHETHER WE THE EXAMPLE IN THE LIKES OF META OR NVIDIA OR THE STOCKS OTHAT ARE PERFORMED, WE SAW SOME PRETTY UGLY DATA COMING OUT OF EUROPE IN PARTICULAR, SHOWING THAT THE CENTRAL BANKS HAVE TO LOOK AT THE TENSION BETWEEN GROWTH AND INTEREST RATE HIKES, INFLATION IS ON THE EYES OF THE ECB, THEY GOT TO BE ABLE TO SUPPORT THE ECONOMY TWO. -- E.U..
A LACK OF CLARITY AS TO WHETHER OR NOT WE GET THE BITCOIN ETF'S COMING TO THE MARKET AND THE REGULATION, MOVING ON TO THE INDIVIDUAL NAMES LEAVE THE MARKET BECAUSE APPLE IS HELPING SUPPORT THE NASDAQ 100 AND THE BENCHMARKS. THE MOST VIABLE STOCK, TO BE SELLING 85 MILLION AS WE UNDERSTAND HOW MANY PHONES THEY WANT TO BE MADE FOR THE UPCOMING IPHONE 15. BOTH THINKING THAT LOOKS PRETTY STRONG GIVEN THE OVERALL ECONOMIC ENVIRONMENT. NVIDIA ON THE UPSIDE, THERE IS OPPORTUNITY TO BUY, SIGNIFICANT OUTPERFORMANCE OF THE CHIP STOCK AT ALL EYES ON AI, WE HAVE TIME TO WAIT FOR EARNINGS IN AUGUST, GETTING SCIENTISTS THE WORST PERFORMER ON -- GIDEON SCIENTISTS THE WORST PERFORMER, THEY ARE NOT GOING TO BE ABLE TO COMBATING A COCKTAIL OF THE DRUGS THEY WERE DOING, THE TESTING, THE PHASE THREE IS HAVING TO BE WOUND DOWN.
LET US GO TO THE CRYPTO NEWS, BUT GOING UNDER PRESSURE, THREE YEARS AND MULTIPLE DIGITAL ASSETS MARKETS, HUNDREDS OF MILLIONS OF DOLLARS, THE CRYPTO PROJECT, WORLD COIN HAS SUFFICIENTLY LAUNCHED. IT IS MANAGING TO BE THE PERFECT TYPE OF AI AND CRYPTO AND INDEED SAM ALTMAN TOO? >> SPEARHEADED BY SAM ALTMAN WHO HAS BECOME SYNONYMOUS WITH AI AND POINT OUT HOW LONG THIS TOOK, -- AND I POINT OUT HOW LONG THIS TOOK, BUT COIN HAS GONE FROM AROUND $32,000 UP TO $67,000, BACK DOWN TO 30 THOUSAND DOLLARS, THERE HAS BEEN A LOT OF CHANGE LEADING UP TO THIS DEBUT BUT WHAT A DEBUT IT HAS BEEN, THE INITIAL PRICE FOR THIS TOKEN WAS .70, CURRENTLY ACCORDING TO PRICING ON CORN MARKET CARP -- ON POINT MARKET CAP, IT IS 37 UP ON THIS DAY, OR 43 MILLION POINTS OF BEEN ALLOCATED IN THIS LAUNCH AND THIS IS VERY MUCH ABOUT THE FERVOR AROUND AI, IT IS A BRIDGE BETWEEN AI AND CRYPTO, IT HAS A SMALL DEVICE CALLED AN ORG WHICH SCANS THE EYEBALL OF AN INDIVIDUAL AND CREATES A DIGITAL IDENTITY, GIVING THAT PERSON WHAT THIS COMPANY IS CALLING PROOF OF PERSONHOOD, THEY BUILD THIS AS ESSENTIAL IN A WORLD WHERE IT IS HARD TO TELL WHAT IS GENERATED IN TERMS OF CONTENT BUT HUMAN AND WHAT IS NOT, WHAT IS GENERATED BY AI. YOU ARE SEEING THE EXCITEMENT SHOWING UP IN THE PRICE ACTION TODAY AND IT IS WORTH NOTING THAT THIS CAN NOT BE TRADED IN THE U.S. BECAUSE OF THE REGULATORY ENVIRONMENT, SAM SPOKE ABOUT THE UNCERTAINTY AROUND REGULATIONS HERE IN THE U.S. AND TOLD US HE HOPES THE U.S. WILL BE ABLE TO GET TO A
RATIONAL PLACE IN TERMS OF CRYPTO REGULATIONS. LIMITED HERE TO HOW YOU CAN INTERACT WITH WORLD COIN, CONSIDER IT ELSEWHERE, IT SEEMS TO BE GETTING QUITE THE RECEPTION. CAROLINE: WE THANK YOU, THE COHOST OF BLOOMBERG'S CRYPTO SHOW, SHE KNOWS A FAIR THING ABOUT THE OVERALL SPECULATION OF THE MARKET OR THE REALITY. LET US STICK WITH THAT OUT OF
THE OVERALL USE CASES, IDENTITY AND EIGHT KEY ONE FOR WEALTH COIN, -- WO A KEY ONE WITH WORLD COIN. THE VALUE PROPOSITION, THEY ARE MISTREATING THE POSITIVITY OF BLOCKCHAIN APPLICATIONS, IT WAS LAUNCHED A MONTH AGO, LET US BRING IN THE POLYGON CHIEF POLICY OFFICER, IT IS GREAT TO HAVE SOME TIME WITH YOU, REBECCA, INTERESTING WE ARE TALKING ABOUT IDENTITY AS A KEY AREA THAT BLOCKCHAIN TECHNOLOGY CAN BE A REAL USE CASE, TELL US A LITTLE BIT ABOUT THE VALUE OPPORTUNITIES WE ARE SEEING BLOCKCHAIN OPPORTUNITIES BEING APPLIED AND USED. REBECCA: THIS ALLOWS YOU TO SEE ALL OF THE POSITIVE USE CASES FOR BLOCKCHAIN, IS THERE A FUNDAMENTAL VALUE TO BLOCKCHAIN? WE HAVE SEEN IT ASKED BY REPORTERS, POLICYMAKERS AROUND THE WORLD AND THIS INTERACTIVE WEBSITE IS MEANT TO ANSWER THE QUESTION, YES, IT SHOWCASES THINGS FROM IDENTITY WITH WORLD COIN, THAT IS ON THE VALUE PROPOSITION, THINGS WE HAVE SEEN FROM STARBUCKS AND OTHER MAJOR COMPANIES THAT HAVE LAUNCHED BLOCKCHAIN BASED APPLICATIONS AS WELL. CAROLINE: WE ARE LOOKING AT THIS COMPANY
IS NOW, STARBUCKS YOU MENTIONED, COCA-COLA, NIKE, UNICEF. IS IT ALL ABOUT FINANCIAL APPLICATIONS? IS IT ABOUT LOYALTY? WHAT WILL COMPANIES EMBRACE IN OLD THREE WHEN HE HAS NOT BEEN IN FROM A REGULATORY PERSPECTIVE -- IN WORLD THREE WHEN IT HAS NOT BEEN EMBRACED FROM A REGULATORY PERSPECTIVE? IT RANGES FROM CONSUMER LOYALTY TO IDENTITY TO GAMING, TO SOCIAL IMPACTS, THERE ARE OVER 400 30 APPLICATIONS THAT FALL WITHIN THOSE 42 DIFFERENT USE CASES. I THINK WHAT WE WILL SEE AS WE CONTINUE ON THIS BLOCKCHAIN JOURNEY IS SOMETHING THAT EXPANDS WELL BEYOND THE FINANCE USE CASE INTO THINGS LIKE THE DEMOCRATIZATION OF THE WAYS WE USE THE INTERNET SUCH AS SOCIAL MEDIA, CONSUMER LOYALTY, AND EVEN SOMETHING LIKE THE CALIFORNIA DMV GOVERNMENT IS LOOKING AT WAYS TO USE BLOCKCHAIN BASED APPLICATIONS AS WELL. CAROLINE: LET US TALK ABOUT THE GOVERNMENT A LITTLE BIT, THE REASON THAT POLYGON IS THERE IN THE USE CASE IN MANY WAYS IS ABOUT BUILDING THE INFRASTRUCTURE OF WEB THREE AND MAKING IT EASIER, FASTER, HOW MUCH ARE YOU SEEING YOUR OWN USE CASE BEING ELEVATED AT THE MOMENT? ARE WE STAGNATING? REBECCA: AS INFRASTRUCTURE AND THE SCALE INFRASTRUCTURE IN PARTICULAR IS GETTING A LOT OF ATTENTION, IN TERMS OF MAKING BLOCKCHAIN MUCH MORE AVAILABLE AND WIDESPREAD AND FASTER, CHEAPER, EASIER TO YOU, OURS IS NOT A USE CASE IN PARTICULAR, IT IS THE INFRASTRUCTURE THAT ALLOWS ALL OF THESE VARIOUS USE CASES TO BE BUILT ON TOP AND IN A PERMISSIONLESS WEIGHT BY GOVERNMENTS OR PEOPLE THROUGH CONSUMER LOYALTY PROGRAMS AS WELL. CAROLINE:
THE SEC HAS DECIDED IT IS SECURITY. HOW HAVE YOU TAKE ON THE LEGAL ROLE OF POLICY, HOW ARE THE CONVERSATIONS GOING? REBECCA: ALLEGATIONS AGAINST BINANCE AND COINBASE TO THIRD PARTIES WHICH WE HAVE NO AFFILIATION, THOSE ARE PROGRESSING FORWARD. MORE THAN THAT I DO ECHO WHAT MR. ALTMAN SAID WHICH IS I HOPE ESPECIALLY GIVEN WHAT WE HAVE SEEN AS A TWO DIFFERENT TYPES OF DIVISION COMING OUT OF FEDERAL COURTS ABOUT THE WAYS OF THE CRYPTO CAN BE USED I HOPE WE DO HAVE SOME REGULATION THAT REALLY BRINGS CLARITY AND ALLOWS BUSINESSES IN THE U.S.
TO CONTINUE DOING BUSINESS AND GET BACK TO THE BUSINESS OF DOING BUSINESS AS WELL. CAROLINE: DO YOU THINK THERE IS TALK OF TALENT MOVING OVERSEAS? REBECCA: POLYGON LABS IS AN INTERNATIONAL COMPANY BUT I THINK THAT PEOPLE VIEW THE U.S. AS A PARTICULARLY IMPORTANT PLACE AND A PLACE WHERE TECHNOLOGY IS THRIVING AND MANY IN THE INDUSTRY ARE COMMITTED TO THINK LEGISLATION MOVE FOR THAT PUTS REALLY SAFEGUARD BILLS AROUND THE INDUSTRY IN THE WAY THAT USERS INTERACT WITH THE TECHNOLOGY AND THE TOKENS AS WELL. OTHER COUNTRIES HAVE ALREADY DONE THAT, THE EU HAS HAD LEGISLATION IN PLACE FOR A FEW MONTHS UNDER THE OUR ROLES BEING BUILT OUT BY THE EUROPEAN BANKING AUTHORITY UNDER THE SECURITIES AUTHORITY TO FILL IMPLEMENT -- TO IMPLEMENT IT. THERE IS A CONSULTATION ABOUT BUILDING A REGULATORY REGIME AND COUNTRIES AROUND THE WORLD AFFECT REGULATIONS IN PLACE FOR THE CENTRALIZED EXCHANGES FOR MANY YEARS. I DO HOPE AND THINK PEOPLE ARE
HOPEFUL THAT THE U.S. CATCHES UP AND TAKES THE SAME TYPE OF APPROACH. CAROLINE: I AM SURE THIS IS WHY THE VALUE PROP HAS BEEN PUT FORWARD TO TRY TO DISCUSS THIS IS NOT JUST ALWAYS SPECULATION, THIS IS ACTUALLY REAL, TANGIBLE USE CASES OF THE UNDERLYING TECHNOLOGY. HOW MUCH OF THAT IS A FIGHT DO YOU HAVE TO HAVE OR IS IT BETTER THAT WE START TO SEE THE OTHER KEY PLAYERS IN THIS WORLD PUSH FOR BUT COIN SPOT ETF'S THAT WILL ACTUALLY CHANGE HEARTS AND MINDS -- FOUR POINT SPOT ETFS THAT WILL ACTUALLY CHANGE HEARTS AND MINDS? REBECCA: THEY WILL SEE HOW BLOCKCHAIN IS POWERING THAT IN A POSITIVE WAY BUT I THINK THIS IS A GROUP EFFORT THAT I DO HOPE THAT OTHERS IN THE FINANCIAL WORLD WHO ARE COMING AROUND TO THE COMPELLING USE CASE THAT BITCOIN AND OTHER TYPES OF CRYPTO ASSETS MAY HAVE, AN IMPORTANT VOICE AND FOR PEOPLE WHO HAVE BEEN WORKING IN THE INDUSTRY BEHIND THE SCENES AS BUILDERS AND LAWYERS AND OTHERS WHO BELIEVE IN THIS TECHNOLOGY, THERE IS AN IMPORTANT VOICE AS WELL.
I HOPE THIS IS A GROUP EFFORT OVER TIME FOR THE VALUE PROPOSITION OF BLOCKCHAIN TO COME TO THE FORE. CAROLINE: DO I FOR BEING THE VOICE ON THE SHOW TODAY, WE THANK HER. IT HAS BEEN A WILL AND THROUGH SLUMP IN M&A, SPEARHEADED BY A COLLAPSE OF CREDIT SUISSE OR THE CONCERNS AND AGITATIONS WITHIN THE BANKING CENTER, WHAT DOES IT MEAN FOR YOUR TECHNOLOGY COMPANIES, EVENTUALLY, GOING PUBLIC. MORE ON THAT NEXT. THIS IS BLOOMBERG TECHNOLOGY.
♪ CAROLINE: TIME FOR TALKING TECH, ALIBABA HAS DECIDED NOT TO SELL ANY OF ITS STAKE IN ANT IN THE EMINENT SHARE BUYBACK,. IT SAYS IT WANTS TO MAINTAIN A SLICE OF AN IMPORTANT PARTNER. AND WANTED TO BUY BACK ITS STOCK WHILE OTHERS ARE SELLING OUT. SO BANKIA SETTING UP AN A I HOUSING JOINT VENTURE, BOTH ARE ESTABLISHING THE DEAL, HAZLITT DELIVERED MORE ELECTRIC VEHICLES -- TESLA DELIVERED MORE ELECTRIC VEHICLES IN GERMANY. LET US TALK ABOUT RISK IN THIS SECTOR, GEO-POLITICAL TENSIONS AND THE THREAT OF A GLOBAL RECESSION OR SOME OF THE FACTORS THAT HAVE LED TO A SLUMP IN ACQUISITIONS. WALL STREET TITANS HAVE
RESHUFFLED THEIR M&A THIS YEAR. SOME FIRMS HAVE GONE ON A HIRING SPREE WHILE OTHERS ARE HOPING THE M&A BOOM CYCLE IS AROUND THE CORNER. IT IS TODAY'S THEY TAKE AND CRYSTAL IS ONE OF THE REPORTERS BEHIND IT -- IT IS TODAY BIG'S TAKE AND CRYSTAL IS ONE OF OUR REPORTERS BEHIND IT.
PHYSICALLY PEOPLE ARE MOVING DECKS AT THE MOMENT. >> A LOT OF WHAT YOU ARE SEEING LIKE MICROSOFT ACTIVISION INDICATES A HIGHER HURDLE WHEN IT COMES TO DEALMAKING. WHAT THAT MEANS IS THAT IT TAKES HUNGER FOR DEALS TO CLOSE AND THE BONUS -- LONGER FOR DEALS TO CLOSE AND THE BONUS DOES NOT REALLY HIT. PEOPLE ARE TRYING TO PICK UP GUARANTEED PACKAGES TO SEE IF THEY CAN GET A NEW GUARANTEE TO SEE IF THAT CAN SUBSIDIZE THEIR INCOME. THAT IS THE MAIN REASON IS THAT CREDIT SUISSE MERGER THAT LEFT SO MANY BANKERS TRYING TO FIND JOBS ALL AT THE SAME TIME.
COUPLED UP WITH NOT SO GOOD M&A PERFORMANCE SINCE LAST YEAR LIKE NOT VERY GOOD BONUS PERFORMANCES, EVERYONE IS WANTING TO GET A NEW JOB IN A NEW ENVIRONMENT. CAROLINE: YOU TALKED ABOUT THE REGULATORY CONCERNS AND MANY HAVE FELT IT IS A BIG TECH REGULATORY CONCERN, IS IT M&A MORE BROADLY AND WHAT DOES THAT MEAN FOR THE VENTURE INVESTORS WHO ARE LOOKING FOR SOME SORT OF EXIT? >> IPO HAS BEEN NONEXISTENT FOR ALMOST A YEAR UNTIL PRETTY MUCH THIS MONTH. YOU ARE NOT SEEING ANY BIG BOOM OF IPO COMING EITHER, WHAT YOU ARE DESCRIBING IN -- BIG BOOM OF IPO COMING EITHER, WHAT YOU ARE DESCRIBING. ALGORITHMS ARE RUNNING INTO PROBLEMS, HEALTH CARE, THERAPEUTICS OR IN COURT. YOU ARE SEEING ISSUES
EVERYWHERE. FOR VENTURE CAPITAL FIRMS AND MAY NOT BE NEW EITHER BECAUSE YOU SEE PRIVATE EQUITY FIRMS BEING LOOKED AT FOR ANTITRUST ISSUES, ALL AND ALL -- ALL IN ALL, IT IS ESPECIALLY IN TECH. CAROLINE: IF YOU ARE THINKING THEY WILL BE A PICKUP -- A VIEW OUR THINKING THAT THERE WILL BE A PICKUP? A FEW ARE THINGING THERE WILL BE A PICKUP? >> YOU SEE NEWCOMERS MAKING BIG HIRES IN THE U.S. AND WITH BIG PRICES AS WELL, A LOT OF THE CREDIT SUISSE PEOPLE MOVED OVER TO CREDIT SUISSE 2.0, YOU SEE THAT AND YOU WONDER WHAT HAPPENED HERE BECAUSE IT HAD NOT HAPPENED BEFORE WITH HBC COMING OVER WITH NO MORE COMING OVER. THIS IS AN INTERESTING TIME AND GOOD HISTORY REPEAT ITSELF -- COULD HISTORY REPEAT ITSELF? THE SCOPE OF PEOPLE MOVING AROUND. CAROLINE:
THIS IS A GLOBAL STORY IN NATURE, WE ARE HEARING ABOUT ALIBABA, IS THAT THE NAME WE NEED TO SEE STARTING TO KICKSTART THE SPINOFFS AND THE ACTIVITY? HOW MUCH OF THIS A U.S. EUROPEAN BANK STORY OR IS THIS A GLOBAL AGENT BANK STORY? >> THE PLAYERS IN ASIA ARE SLIGHTLY DIFFERENT, IN HONG KONG YOU SEE CHINESE BANKS BEING ACTIVE LAYERS IN M&A. A LOT OF THE IPO MAY HAVE A MORGAN STANLEY OR GOLDMAN AT THE TOP, THEY WOULD HAVE 10 CHINESE BANKS SUPPORTING THE LISTINGS. IT IS A SLIGHTLY DIFFERENT
PLAYER COMPOSITION OUT THERE. THIS PARTICULAR STORY I WOULD SAY DESCRIBES MORE SO WHAT HAPPENS IN THE U.S. YOU SEE THE SIMILAR MOVING AROUND, MUSICAL CHAIR IN NATURE AND IN PLACES LIKE ASSET MANAGEMENT WHERE FOREIGN PLAYERS ARE MORE DOMINANT. IF YOU ARE TALKING ABOUT
RELATIONSHIP-BASED BUSINESSES IN ASIA, IT IS A PLAYERS HAVING THE ADVANTAGE. CAROLINE: THANK YOU. SHE HAS BEEN EVERYWHERE COVERING EVERYTHING. COMING UP, TWITTER'S BLUEBIRD LOGO HAS BECOME AN X. DETAILS OF THE LATEST CHANGE, THAT IS NEXT. THIS IS BLOOMBERG TECHNOLOGY.
CAROLINE: WE DISCUSSED IT EARLIER, X GOING VIRAL, -->> YOU SEE SOME OF THE BRANDING THERE, IT ALMOST FEELS LIKE TWITTER IS MOVING AWAY FROM EVEN HAVING THE BLUE BIRD LOGO. IT IS A BIT DIFFERENT, IT IS A QUESTION, IT IS SOMETHING WE ARE ASKING IS SOMETHING WE ARE ASKING AS WE ARE HAVING CONVERSATIONS, HOW MUCH WAS THE TWITTER BRAND WORTH AND HOW MUCH YOU LOSE IN MOVING AWAY FROM THAT. YOU CAN ARGUE THAT YOU CONVOY FROM THE CHALLENGES IN TERMS OF THE CONTENT AND THE PERCEPTION AMONG ADVERTISERS. IT COULD BE HELPFUL IN THAT REGARD, I DO NOT KNOW HOW MUCH IS THE BRAND WORTH? IT IS SOMETHING WE HAVE KNOWN FOR SO MANY YEARS, EVEN TO TWEET HAS BECOME A VERB, WHAT HAPPENS TO THAT IF IT IS NOW X? THOSE ARE THE QUESTIONS THAT LAY IN FRONT OF IT. CAROLINE: WHAT IS IT IF YOU RETWEET? YOU ARE RE XING? ARE WE SEEING IT COMING TO FRUITION ON THE MOBILE APP? I HAVE NOT SEEN AS MUCH CHANGE THERE AS MUCH AS THE WEB. >> THE TOP LEFT ON DESKTOP YOU CAN SEE THE X IF YOU GO TO ELON MUSK'S PROFILE IT WILL SAY THAT HE WORKS FOR X AND THEY HAVE THE EMPLOYEES AND EVERYTHING LIKE THAT, THERE HAVE BEEN MOVEMENTS, IT IS NOT FULL-FLEDGED, IT HAS BEEN PRETTY FAST. CAROLINE: HE HAS A FEW OTHER LETTERS,
SPACEX, HE DOES LIKE IT, YOU CANNOT TAKE IT AWAY FROM HIM. THAT DOES IT FOR US ON BLOOMBERG TECHNOLOGY. GO ONLINE AT APPLE, SPOTIFY, AND MY HEART.
2023-07-25 15:31
Show Video
Other news