Bloomberg Surveillance 06/28/2022 Oil, NATO, Fed, Markets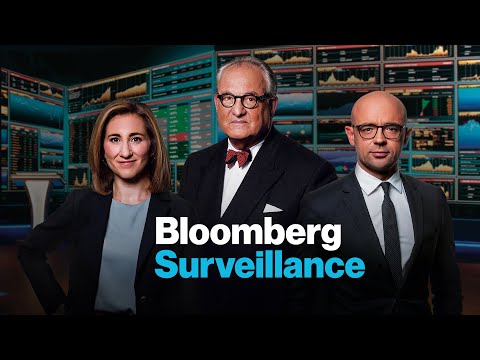 Show Video
>> I DO NOT THINK WE ARE TURNING THE CORNER UNTIL THE MARKET KNOWS WE HAVE AVOIDED A RECESSION. >> WE MIGHT STILL SEE UPSIDES TO PRICES AND INFLATION. >> STILL TIGHTER FINANCIAL CONDITIONS. >> THIS IS BLOOMBERG SURVEILLANCE WITH TOM KEENE, JONATHAN FERRO, AND LISA ABRAMOWICZ. JONATHAN:
GOOD MORNING. THIS IS BLOOMBERG SURVEILLANCE ON TV AND RADIO ALONGSIDE TOM KEENE AND LISA ABRAMOWICZ. EQUITY FUTURES UP .5%, TRYING TO HOLD ONTO THESE GAINS. TOM: THE VIX HAS WORKED DOWN ANOTHER NOTCH.
THE UNSPOKEN STORY THIS MORNING IS NOW OIL LIFTS. IT IS UP 6.5% ACCORDING TO COMMERCE BANK AND IT HAS A FURTHER LIFT IN THE LAST HOUR WITH BRENT CRUDE $117 A BARREL, NOT WHERE WE WERE A WEEK AGO. JONATHAN: CHINA AT THE EPICENTER OF NATO TALKS IN MADRID TODAY AND THE NEXT COUPLE DAYS AND AT THE EPICENTER OF PRICE ACTION, TOO.
TOM: I WANTED TO TALK ABOUT INCLUDING TURKEY, SWEDEN, AND FINLAND. THE CHINA STORY TO ME IS IN THE HEADLINES. THEY ARE TRYING TO REOPEN. JONATHAN: I WILL GET EXCITED WHEN THEY GET RID OF THE QUARANTINE. LISA: GOING FROM 14 DAYS TO 10 DAYS.
THIS IS NOT A REMOVAL OF THE ZERO COVID POLICY. THIS IS A TEMPORARY REPRIEVE TO ACTUALLY HELP SUPPORT GLOBAL GROWTH. HOW LONG IT WILL LAST, HOW MUCH UNCERTAINTY THIS WILL CAST REMAINS TO BE SEEN. JONATHAN: NO CLUE WHAT CHINA IS GOING TO DO FOR SOME OF THESE EARNINGS FOR THE REST OF THE YEAR. LISA: AND HOW MUCH OF A HIT THEY TOOK.
WHAT OUR COMPANY IS GOING TO DO WITH THE STRATEGIC ISSUES WITH HOW NATO IS RAISING CONCERNS ABOUT CHINA PAIRED WITH THE LOCKDOWNS THAT ARE INTERMITTENT IN CHINA? HOW DOES A U.S. COMPANY DEAL WITH THAT? TOM: WE HAVE TO BE MIXED ON THIS. HSBC WENT ON LUXURY. THEY SAID LECTURE IS BOOMING
WORLDWIDE, SO MAYBE IT IS A MIXED PICTURE. JONATHAN: DID YOU HEAR FROM MORGAN STANLEY YESTERDAY? SHE WAS SCATHING ABOUT EARNINGS ESTIMATES. PEOPLE ARE ASKING THE DOWNGRADES FOR EARNINGS THIS YEAR. >> WHILE YOU WERE ON SABBATICAL, WE DID A LOT ON HOW THE WORLD CHANGED WHEN THE GOVERNMENT SAID YOU ARE IN THE TIMEOUT CHAIR IF YOU GET FREE INFORMATION OR INFORMATION AHEAD. THERE IS A DELAY, SO YOU ARE
RIGHT ABOUT THAT. WE DID SPEAK TO HER WHILE YOU WERE GONE. IT WAS VERY INFORMATIVE. JONATHAN: GOOD TO NOW. SHARE THIS WITH ME AHEAD OF TIME AND THEN WE CAN BUILD ON THAT WHEN I NEXT SPEAK. FUTURES POSITIVE .5%. TOM: I WAS GOING TO TELL YOU LATER
TODAY. JONATHAN: TOM SAID TO ME THIS MORNING, I THOUGHT YOU WERE NOT COMING BACK. HE SAID, I NEED A PAY CUT. TWO HITS A WEEK. TOM:
I SEE THE THREE OF US ON A GRAND CANAL IN VENICE DOING WORK. JONATHAN: YOU DO A 30 MINUTE DAILY SHOW, TOM. LET'S WORK IT OUT. LISA: I FEEL LIKE I HAVE JUST BEEN PART OF SOMETHING AND I AM NOT CLEAR ON THE IMPLICATIONS. WE DO HAVE AN AUCTION BRIEF AND IT IS GOOD.
9:00 A.M., WE GET THE HOME PRICE INDEX. WE HAVE KNOWN THAT HOME PRICES HAVE BEEN CLIMBING AT A RECORD PACE. EXPECT DECELERATION, BUT WILL IT BE ENOUGH TO PUNCTURE INFLATIONARY INPUT, ESPECIALLY AS IT TRANSLATE INTO RENT, CONSIDERING THE HOUSING MARKET LAGS BEHIND THE RENTAL MARKET BY A BIG MARGIN? JUNE CONSUMER CONFIDENCE DATA COMES OUT. THIS IS ONE -- BEEN ONE OF THE BIGGEST DEBATES AMONG ECONOMISTS. YOU HAVE CONSUMER SENTIMENT FALLING OFF A CLIFF AND CONSUMER CONFIDENCE HANGING IN THERE. WHAT IS THE DIFFERENCE? SOME PEOPLE POINT TO ONE OF THEM AND THE OTHER ONE POINTS TO THE OTHER ONE.
THE ISSUE IS CONSUMER SENTIMENT FROM THE UNIVERSITY OF MICHIGAN TAKES INTO ACCOUNT OIL PRICES. WE EXPECT A BIG DEBATE ABOUT HOW IMPORTANT THAT IS IN TERMS OF LONGER-TERM INFLATION EXPECTATIONS. I JUST WANT TO SAY YESTERDAY? -- YESTERDAY'S 5-YEAR NOTE WAS EXCITING, ONE OF THE WORST PERFORMANCES GOING BACK TO 2010. THE REASON WHY THE SEVEN YEARS
PARTICULARLY INTERESTING IS IT IS ALWAYS FALLING OFF AND IT IS NOT AS LIQUID AS 10 YEAR NOTES. I POINT TO THIS CHART OF THE IDEA THE YOU GET A DEEPLY INVERTED CURVE FOR QUITE A WHILE WHERE SEVEN YEAR YIELDS ARE HIGHER THAN 10 YEAR YIELDS. IT IS A LIQUIDITY ISSUE AT A TIME THAT LIQUIDITY IS OF MUST -- IS OF UTMOST CONCERN.
JONATHAN: ARE YOU STILL WITH US? WITH US NOW, A STRATEGIST AT INVESCO. LET'S START WITH CITIBANK. THEY CUT THEIR OUTLOOK. THEY STILL SEE UPSIDE AND HERE IS THE LINE FROM THE TEAM OVER THERE, BETTER THAN FEARED EARNINGS COMBINED WITH BEARISH INVESTOR POSITIONING TO SUPPORT A POSITIVE SECOND-HALF RISK REWARD SET UP. DO YOU AGREE WITH ANY OF THAT? >> I THINK IT IS GOING TO BE A CHALLENGE. VOLATILITY IS LIKELY TO PERSIST AS LONG AS THERE IS UNCERTAINTY.
WE HAVE SEEN EVALUATIONS COME DOWN, WHICH IS A POSITIVE. THE QUESTION IS NOW ON EARNINGS. THE MARKET IS EXPECTING AROUND 220 PEAK EARNINGS, THE ECONOMY SLOWS DOWN. I DO NOT THINK THE MARKET GETS DOWN. I DO NOT THINK WE HAVE THE SUBSTANTIAL AMOUNT OF DOWNSIDE HERE, BUT CERTAINLY WILL BE CHALLENGING TO SUSTAIN. YOU NEED TO SEE INFLATIONARY
PRESSURES START TO COME DOWN FOR THE MARKETS TO GET A BETTER BID HERE. TOM: HOW CAN FED LANGUAGE CHANGE YOUR WORLD? HOW DO THEY ADDRESS OUR EXPECTATIONS OF WHAT TO DO WITH OUR MONEY? BRIAN: WE ARE STILL IN THIS DON'T FIGHT THE FED TYPE OF ENVIRONMENT. THE TWO YEAR RATE HAS PRICED IN SIGNIFICANT TIGHTENING. THE QUESTION IS HOW MUCH FURTHER WOULD WE HAVE TO GO BEYOND THAT. GOODS INFLATION LOOKS LIKE IT WILL START TO COME DOWN. SOME INDUSTRIAL COMMODITIES HAVE COME DOWN SIGNIFICANT LAY AND WE WILL NEED TO SEE ALLEVIATION OF PRESSURE. IF INFLATION STARTS TO ROLL
OVER , THE MARKET IS GOING TO CARE MORE ABOUT THE DIRECTION OF THAT. THE FEDERAL RESERVE STARTS TO GET MORE COMFORT THAT INFLATIONARY PRESSURES ARE COMING DOWN. IT WILL BE A POSITIVE FOR MARKETS. LISA: WHAT DO YOU THINK OF THE THEORY
THAT INVENTORIES WILL BE OVERSTOCKED AND WE WILL GET TO A WHIPSTOCK KIND OF ENVIRONMENT WHERE THERE WILL BE A DISINFLATIONARY PUSH THAT WILL CAUSE THE FEDS TO REVERSE COURSE IN THE NEXT 12 MONTHS? DO YOU BUY INTO THAT THEORY THAT PEOPLE ARE LOOKING TO? BRIAN: THERE IS A CHANCE OF THAT. IF YOU SPEAK TO PEOPLE IN LOGISTICS OR STORAGE OR TRUCKING , THEY SAY THIS IS GOING TO BE AN OVERSUPPLY ECONOMY. THAT WAS OUR VIEW BEFORE RUSSIA WENT INTO UKRAINE. WE THOUGHT INFLATIONARY PRESSURES WERE GOING TO MODERATE THIS YEAR BECAUSE IN -- DEMAND WAS STARTING TO SLOW AND BUSINESSES WERE WORKING TO REBUILD INVENTORY.
THERE IS A CHANCE, PARTICULARLY ON THE GOODS ASIDE -- GOODS SIDE, THAT YOU WILL SEE AN OVERSUPPLY ECONOMY. THE QUESTION IS, DO INFLATIONARY PRESSURES COME DOWN FAST ENOUGH TO GIVE THE FED COMFORT? I DO NOT THINK WE ARE IN A WORLD WHERE INFLATIONARY PRESSURES ARE GOING TO BE ELEVATED. YOU KNOW THEY ARE GOING TO COME DOWN AS THE ECONOMY SLOWS. THE QUESTION NOW IS MORE OF TIMING AND WHEN THE FEDERAL RESERVE FEELS COMFORTABLE THAT WE HAVE ACCOMPLISH THIS.
JONATHAN: AND HOW MUCH DAMAGE IS DONE IN BETWEEN. GIVEN THE GUIDANCE YOU HAVE HEARD FROM THE FEDERAL RESERVE SO FAR, IS IT TOO LATE? BRIAN: THE POLICY MISTAKE HAS ALREADY BEEN MADE. CAN THEY BACK OFF? IT IS GOING TO BE A CHALLENGE. THE RISKS TO THE CYCLE ARE ELEVATED. THERE IS A PATH TO A SOFT LANDING, PERHAPS NARROWER THAN MANY OF US WOULD WANT IT TO BE, BUT WHAT IS IMPORTANT FOR INVESTORS TO KNOW, IF YOU LOOK AT THE LAST NINE RECESSIONS, THE AVERAGE RETURN IS -30%. THAT IS COLD COMFORT TO SAY WE HAVE ONLY DONE A LITTLE MORE THAN THREE FOURTHS OF IT, BUT A LOT HAS HAPPENED. FOR INVESTORS TO GET OVERLY BEARISH YEAR, THE TIMING IS LIKELY TO BE OFF. JONATHAN:
GOOD TO CATCH UP AS ALWAYS. THIS CAME FROM JP MORGAN YESTERDAY. IN LINE WITH THEIR MID TIER OUTLOOK, WE SAW LAST WEEK THE WORDS AS FOLLOWS. IT IS NOT THAT WE THINK THE WORLD ECONOMY IS IN GREAT SHAPE BUT THAT THE AVERAGE INSPECTOR -- INVESTOR EXPECTS AN ECONOMIC DISASTER. IF THAT DOES NOT MATERIALIZE, RISKY ASSET CLASSES COULD RECOVER FROM THE FIRST HALF. MY NUMBER ONE QUESTION THIS MORNING, WHO IS THE AVERAGE INVESTOR? HOW DO YOU GAUGE THAT THE AVERAGE INVESTOR EXPECTS AN ECONOMIC DISASTER? IS THAT WHAT WE SEE PRICED ANYWHERE? TOM: I THINK THERE IS A FAIR AMOUNT OF GLOOM IN THERE.
YOU AND I HAD OUR TIES OFF YESTERDAY. THAT WAS GLOOMY. THE FED IS TALKING ABOUT CONSISTENCY OF CASH FLOW AND EVEN GIVEN CHALLENGES TO THE ECONOMY, AS JUST OUTLINED, COMPANIES KEEP DOING WHAT THEY DO, WHICH IS PROFIT. JONATHAN: I AM WITH YOU. TOM: BUT THEY PROFIT AND BUY BACK SHARES AND RAISED IN BUT IN -- DIVIDEND. JONATHAN:
IT IS NOT FOR ME TO QUESTION THE YEAR END FORECAST BUT I AM HERE TO QUESTION THE PROCESS. LISA: ANOTHER WAY TO ASK IS OUR RISK ASSETS EVEN PRICING IN RECESSION? WE DO NOT HAVE ANY CLUE. THE LACK OF VISIBILITY IS GOING TO MEAN COMPANIES WITH CASH FLOW HAVE DIFFICULTY KNOWING WHERE TO PUT IT. THESE ARE CONCERNS UNDERPINNING WHAT CATASTROPHIC SCENARIOS PEOPLE ARE PRICING IN. JONATHAN: QUOTING LEONARDO DA VINCI THIS MORNING, EVERY OBSTACLE YIELDS A RESULT.
TOM: HE WAS GREAT AT GLASTONBURY. JONATHAN: IT WAS FANTASTIC TO SEE. FUTURES UP 4/10 FROM NEW YORK. THIS IS BLOOMBERG. ♪ >> KEEPING YOU UP-TO-DATE WITH NEWS FROM AROUND THE WORLD, I'M RITIKA GUPTA. CHINA HAS MADE THE BIGGEST SHIFT YET IN ITS COVID ZERO POLICY.
QUARANTINE TIMES FOR INBOUND TRAVELERS HAVE BEEN REDUCED FROM 14 DAYS TO SEVEN AFTER BEIJING AND SHANGHAI SAID THEY HAD NO NEW LOCAL INFECTIONS FOR THE FIRST TIME IN FEBRUARY. EUROPEAN CENTRAL BANK PRESIDENT CHRISTINE LAGARDE IS PROMISING TO BE NIMBLE. SHE HAS PLANS FOR A QUARTER-POINT INCREASE IN INTEREST RATES BUT SAID POLICYMAKERS ARE READY TO STEP UP ACTION IF NEEDED.
AND RUNAWAY FOOD INFLATION MAY BE TAMED AT LEAST TEMPORARILY. THE FED PUSHED UP THE PRICE -- IT PUSHED UP THE PRICE FROM EVERYTHING FROM RED TO CHICKEN WINGS. OPTIMISM THAT KEY PRODUCERS. 46 PEOPLE WERE FOUND DEAD IN A
SEMI TRAILER, APPARENTLY VICTIMS OF HEATSTROKE. ANOTHER 16 WERE TAKEN TO HOSPITAL. AUTHORITIES SUSPECT THEY WERE MIGRANTS. SMUGGLERS SOMETIMES USE COMMERCIAL TRUCKS TO BRING OVER MIGRANTS. IN THE U.K., THE PRIME MINISTER'S BILL TO OVERRIDE THE BREXIT DEAL SURVIVED A CHALLENGE IN PARLIAMENT, BUT MEMBERS OF HIS OWN PARTY. IT NOW GOES TO THE NEXT
LEGISLATIVE STEP. IT WOULD ALLOW TO UNILATERALLY AMEND. THAT COULD LEAD TO A TRADE WAR WITH THE EUROPEAN UNION. GLOBAL NEWS 24 HOURS A DAY, ON AIR AND ON BLOOMBERG QUICKTAKE, POWERED BY MORE THAN 2700 JOURNALISTS AND ANALYSTS IN MORE THAN 120 COUNTRIES. THIS IS BLOOMBERG.
>> INFLATION IS UNDESIRABLY HIGH AND IS PROJECTED TO STAY THAT WAY FOR SOME TIME TO COME. IN JULY, WE INTEND TO RAISE OUR RATES FOR THE FIRST TIME IN 11 YEARS. JONATHAN: THE FIRST THING I READ THIS MORNING. THAT WAS PRESIDENT LAGARDE, CALLING CHALLENGES FOR MONETARY POLICY IN A RAPIDLY CHANGING WORLD. THIS IS BLOOMBERG SURVEILLANCE WITH TOM KEENE, LISA ABRAMOWICZ, AND JONATHAN FERRO. MUTED PRICE ACTION ON EURO-DOLLAR. THE BOND MARKET YIELD IS A
LITTLE HIGHER. TOM: I AM GOING TO FOCUS ON BRENT CRUDE, SIX DOLLARS AWAY FROM WEST TEXAS INTERMEDIATE, UP 2%, DIFFERENT THAN A FEW DAYS AGO. JONATHAN: IS THAT THE CHINA FACTOR? TOM: I THINK IT IS A GLOBAL DEMAND ISSUE. CERTAINLY EMPHASIZING PACIFIC RIM AND EMERGING-MARKET DEMAND IS PART OF THAT. MARIA TADEO IS IN MADRID. SHE WILL JOIN US IN A BIT. ANNMARIE HORDERN IN GERMANY ON THE AUSTRIAN BORDER JOINS US THIS MORNING.
I WANT TO GO TO SEE PEOPLES -- STEVE PEOPLES, WRITING OF THE STUNNING ONE MILLION REGISTERED VOTERS MOVING FROM DEMOCRAT TO GOP, MANY OF THEM IN THE SUBURBS AS WELL. DOES THE DEMOCRATIC PARTY APPARATUS REALLY CARE ABOUT THE G7 MEETINGS? ARE THEY RIVETED ON THE MIDTERM ELECTIONS BACK IN AMERICA? >> ALL POLITICS IS LOCAL. IF YOU HAVE THE PRESIDENT HERE, HE IS GOING TO MAKE SURE HE HAS A DOMESTIC VOICE OR ANGLE AND HE GOES BACK. THIS IS PART OF BEING THE PRESIDENT OF THE UNITED STATES. YOU HAVE TO TAKE PART IN GLOBAL DIPLOMACY.
EVEN HERE AT THE G7, WHILE THE WAR IN UKRAINE HAS LOOMED LARGE, FOR ALL OF THESE MAJORS, INCLUDING THE PRESIDENT, IS THAT ANGST BACK HOME AND WHAT YOU ARE ALLUDING TO. INFLATION IS WHAT DOMINATES THE MINDS OF AMERICANS. IT IS THE REASON WHY THEY ARE TALKING ABOUT SOME OF THESE ISSUES, LIKE PRICE CAP'S, SO THEY CAN KEEP MORE FOSSIL FUELS ON THE MARKET AND EACH INFLATION OR CONCERNS. TOM: AMERICA WANTS A PRICE CAP ON SIX DOLLAR A GALLON GASOLINE AS WELL. PLEASE EXPLAIN HOW A PRICE CAP WORKS. THE MICROECONOMICS OF IT BEFUDDLES ME.
I AM NOT AWARE OF HOW THAT MECHANISM WOULD WORK. ANNMARIE: IT HAS NEVER BEEN DONE BEFORE. IF IT HAD, IT PROBABLY WOULD HAVE BEEN USED TO KEEP IRANIAN CRUDE ON THE MARKET.
THIS IS COMPLETELY NEW. IT HAS THE PUSH FROM JANET YELLEN, WHO YESTERDAY WAS WORKING THE PHONES IN WASHINGTON, D.C. TO GET OTHERS ON BOARD FOR THIS. WHAT IT WOULD DO WOULD BE COMPLICATED. RUSSIA WOULD NEED TO AGREE TO BE WILLING TO SELL AT A LOWER PRICE THAT IS CLOSER TO PRODUCTION FIGURES. THAT IS WHAT THEY WANT TO DO.
HOW MUCH IT COSTS TO MAKE RUSSIAN CRUDE IS HOW MUCH THEY SELL IT FOR, SO PRESIDENT PUTIN IS NOT -- BENEFITING FROM THESE HIGH PRICES, WHICH HE HAD. 20 -- $20 BILLION LAST MONTH, THAT IS HOW MUCH THE KREMLIN BROUGHT IN FROM FOSSIL FUEL. JONATHAN: CAN YOU EXPLAIN WHAT EMMANUEL MACRON WAS UP TO WHEN IT WAS OBVIOUS THE CAMERAS WERE ON HIM AND THE PRESIDENT AND HE WAS BREAKING DOWN A PHONE CALL HE HAD HAD ABOUT HOW MUCH SPARE CAPACITY WAS AVAILABLE IN THE CRUDE MARKET? WHAT WAS HE DOING? ANNMARIE: HE WANTED TO GET THE PRESIDENT'S ATTENTION.
THIS HAS BEEN A BIT OF PHONE TAG. HE IS RELAYING A CONVERSATION HE HAD WITH THE RULER OF THE UAE AND WHAT HE SAID WAS THAT THE UAE IS AT MAXIM CAPACITY IN TERMS OF HOW MUCH PRODUCTION THEY HAVE OF OIL AND HE RELAYED WITH THE CROWN PRINCE OF SAUDI ARABIA SAID TO HIM, THAT THEY CAN ONLY ADD ABOUT 150,000 BARRELS A DAY, MAYBE MORE. YOU CAN SEE WHY THERE IS PHONE TAG HERE. AFTER THIS HAD BECOME PUBLIC, YOU HAD THE UAE ENERGY MINISTER COME OUT AND SAY, I WANT TO CLARIFY RECENT MEDIA REPORTS. WE ARE AT MAXIM CAPACITY WHEN IT COMES TO OUR DEAL WITH OPEC. MANY BELIEVE THERE IS STILL SPARE CAPACITY LEFT AND MORE THAN 150,000 BARRELS AT THE KINGDOM, BUT MACRON KNOWS PRESIDENT BIDEN IS MAKING HIS INAUGURAL TRIP TO SAUDI ARABIA.
PART OF THAT WILL BE ASKING FOR OIL. JONATHAN: THANK YOU. HEADING TO MADRID LATER THIS EVENING TO CATCH UP WITH FOREIGN LEADERS IN MADRID FOR THE NATO SUMMIT. CAN YOU MAKE SENSE OF WHAT IS GOING ON HERE? THE FRENCH LEADER EXPLAINING TO THE AMERICAN PRESIDENT ON CAMERA WHERE HE THINKS ARE HEADING JUST BEFORE THE PRESIDENT HEADS OVER POTENTIALLY TO TAP THE SHOULDER OF THE SAUDI'S AND ASK THEM TO DO MORE? LISA: NO IDEA. MAYBE TRYING TO FEEL RELEVANT AHEAD OF THIS.
MACRON HAS TRIED TO TAKE A LEADERSHIP ROLE AT A TIME WHEN IT IS MORE UP FOR GRABS EUROPEAN AND GLOBALLY. HOW MUCH IS HE TRYING TO JOCKEY? TO ME, THAT IS INTERESTING. WITH THE NATO THING, HOW INTERESTED ARE YOU AND WHAT THEY SAY ABOUT CHINA? DID YOU HEAR ABOUT CHINA BEING A SYSTEMIC CHALLENGE? WHAT DOES THAT MEAN? JONATHAN: THE FORMER PRESIDENT HAS A LOT TO SAY ABOUT TO SAY TOMORROW.
THE SCRIPT THEY ARE ABOUT TO READ ON CHINA COME ON SPENDING. -- ON CHINA, ON SPENDING. LISA: BUT PERHAPS A TOUCH MORE POLITE. JONATHAN: THE FORMER PRESIDENT COULD NOT FORM A CONSENSUS ON THOSE ISSUES AND NOW A CONSENSUS HAS BEEN FORMED. ARE WE DONE? I THINK WE ARE DONE. MY DEFAULT IS TO GET TO THE MARKET, SO LET'S GET TO THE MARKET. THE NASDAQ 100 UP 52. TOM: CHINA IS IN THE MIX. ON RADIO, YOU DO NOT GET THE FULL GLIMMER. CAN WE SPEAK CLEARLY THAT JON
LOOKS TANNED AND RESTED? JONATHAN: HE IS SO BITTER. LISA: WE WILL SEND YOU AWAY FOR A WEEKEND. JONATHAN: JUST A GOLDEN GLOW. EFFORTLESS. TOM: JUST COMPLETE LEE TAKEN UP WITH DOMESTIC POLITICS. -- COMPLETELY TAKEN UP WITH DOMESTIC POLITICS. JONATHAN:
OIL UP 1.9%. JONATHAN: LIVE FROM NEW YORK CITY, THIS IS BLOOMBERG SURVEILLANCE ON TV AND RADIO. ON THE NASDAQ 100, UP .4%. GROWING TALK IS A CONSENSUS ON OVERWHELMING BEARISHNESS. MORGAN STANLEY SAYS THE DOWNGRADES HAVE NOT EVEN GOTTEN STARTED.
THE LIKES OF CITI SAY EARNINGS WILL BE BETTER THAN FEARED. IT SOUNDS GLOOMY, BUT WHEN YOU LISTEN TO THE SOUTH SIDE, IT IS MIXED GRAMMAR AT THIS POINT. I HAVE NOT SEEN THE DOWNGRADE IN A MASSIVE WAY. WE ARE WAITING FOR A BIT OF A MEA CULPA AT J.P. MORGAN THAT WE HAVE NOT SEEN. LISA: SOME OF US HAVE GIVEN UP ON AMIA COPPA, -- A MEA CULPA, AND I DO NOT EXPECT ONE IN THE NEAR TERM. EXPECTATIONS ARE AT THE HIGHEST EVER AT A TIME WHEN YOU HAVE ECONOMISTS DOWNGRADING EXPECTATIONS RAPIDLY. JONATHAN: INTERESTING GIVEN THE HEADLINES.
SEEMINGLY WAITING FOR COMPANIES TO TELL THEM WHAT TO DO WITH THEIR EARNINGS OUTLOOK. IN THE BOND MARKET, LISA WINS WITH THE SUPPLY THAT YOU GET FROM THE TREASURY SIDE OF THINGS. YOU WILL HEAR FROM CHAIRMAN POWELL TOMORROW.
YOU HAVE HEARD FROM PRESIDENT LAGARDE ALREADY. LET'S TAKE A LOOK AT GIRL-DOLLAR BRIEFLY. 8.1 ON EUROZONE CPI. WHY DOES ALL THIS MATTER?
THIS WORD FOR A LOT OF PEOPLE IMPLIES 25 BASIS POINT HIKES, PREDICTABLE STARTS. THE OPTIONALITY IS INTERESTING BECAUSE WHEN YOU START TO SEE INFLATION BREAKOUT AND HAWKS GET MORE LEVERAGE, IT PROMISED THE ECB TO MOVE AND START TO DELIVER SOMETHING BIGGER. TOM: DEPENDENCY IS PARSING BETWEEN HEADLINE INFLATION AND THE GLOOM OF 89 PERCENT. AND WHAT WE ARE GOING TO SEE AND CORE INFLATION. I THINK THIS REALITY IS FOCUSED ON TOPLINE INFLATION AND THE BLOOMBERG WORLD'S FOCUSED ON CORE INFLATION. JONATHAN:
LOOKING FOR 4% CORE IN THE EUROZONE. TOM: THERE IS 4% AND THAT IS NOT 6% BUT THE TREND IS A MYSTERY AND WE WILL GET MORE ON THAT. WE WILL TALK TO BLACKROCK ABOUT THAT IN A BIT. RIGHT NOW, ON THE DYNAMICS OF OUR INFLATION, THE HEAD OF RESEARCH JOINS US. IT IS NOT ONLY OIL. IT IS ABOUT EVERYTHING.
LET ME START WITH AN OBSERVATION. CAN YOU TAKE AMERICAN FOOD PRICES AND EXTRAPOLATES THEM OVER TO THE REST OF THE WORLD? IF FOOD PRICES IN AMERICA HAVE BROKEN AND ROLLED OVER, CAN YOU SAY THAT ABOUT ASIA, EUROPE, OR TUNISIA? >> TO AN EXTENT YOU CAN BECAUSE THE USA IS ONE OF THE WORLD'S LARGEST EXPORTERS OF GRAIN AND YOU HAVE FUTURES PRICES SET, SO VERY MUCH DEPENDENT ON THE U.S. I WOULD ARGUE THE U.S. IS HUGELY INFLUENTIAL ON WORLD GRAIN SUPPLY AND DEMAND PRICES. TOM: CAN YOU TALK TO THE MONETARY THUGS AND TELL THEM IF YOU SEE FOOD INFLATION ROLLOVER WILL ALLOW CORE INFLATION TO COME IN NATION TO NATION? KONA: YES, I THINK TO A CERTAIN EXTENT THE MONETARY AUTHORITIES HAVE ACCEPTED THAT. THEY HAVE ACKNOWLEDGED THAT
CORE INFLATION, THAT WHOLE THING IS NO LONGER TRANSITORY. IT IS STICKY AND THEY ARE WORRIED. THIS LAST TWO WEEKS WHERE WE STARTED TO SEE COMMODITY INFLATION COME OFF A LITTLE BIT FOR VARIOUS REASONS, RECESSIONARY FEARS AND THE FACT THAT WE ARE COMING CLOSER TO HARVEST, THAT IS ALLOWING SOME CROP PRICES TO COME OFF AND THE MARKET IS SENSING THAT MAYBE CORE INFLATION IS REACHING PEAK. THAT IS ALLOWING THE MARKETS TO RECOVER A BIT. WHEN I SAY MARKETS, I MEAN STOCK MARKETS, BEGINNING TO PICK UP. WE ARE GETTING CLOSER TO PEAK INFLATION. LISA:
YOU TRY TO THROW COLD WATER ON THIS IDEA BY TALKING ABOUT THE PHYSICAL MARKET FOR OIL IN PARTICULAR VERSUS THE FUTURES MARKET. THERE IS A DISCONNECT. THE FISCAL MARKET IS PRICING IN A TIGHTNESS YOU ARE NOT SEEING IN FUTURES. WHICH MARKET IS RIGHT? KONA: FUTURES IS ALWAYS ANTICIPATORY. THEY CAN SEE WHAT IS COMING NEXT AND THEY ARE WORRIED ABOUT THE RECESSION AHEAD AND HOW THAT COULD DESTROY DEMAND FOR FUEL, BUT WE ARE NOT GETTING IT RIGHT NOW. WE ARE STILL IN THE PENT UP
DEMAND PHASE WHERE DEMAND FOR FUEL IS STILL STRONG. YOU ARE NOT SEEING MUCH OF A DROP IN DRIVING. I THINK DEMAND IS STILL STRONG AND SUPPLY AS WE KNOW IS JUST ABOUT ABLE TO MEET THE TARGET. WE ARE NOWHERE NEAR RESOLVING THE TIGHTNESS RIGHT NOW. THAT IS LATER, WHEN WE DO GET DEMAND DESTRUCTION. THAT IS WITH THE FUTURES MARKET IS AFFECTING. LISA: THIS IS THE ISSUE.
HOW MUCH PAIN NEEDS TO BE METED OUT NOW TO GET TO WHERE FUTURES ARE DOWN THE LINE IN TERMS OF WHERE THE PRICE AT THE PUMP HAS TO GO TO? KONA: I THINK SO. I THINK YOU ARE RIGHT. EVEN AT $120 PER BARREL, WE DID NOT NECESSARILY SEE THE DEMAND REQUIRED. YOU NEED CONTINUED PRICE PAIN AND TO SEE MORE SUPPLY. LISA: CAN YOU JUST PUT A NUMBER ON THAT? WHERE DO YOU START TO SEE DEMAND DESTRUCTION? KONA: WE GOT THAT BEFORE IT STARTED COMING OFF AGAIN, SO THAT IS THE TARGET YOU ARE LOOKING AT, REALLY WHERE WE START SEEING DEMAND DESTRUCTION KICK IN. TOM: TALK TO ME ABOUT THE DISTANCE FROM TUNISIA TO EGYPT RIGHT NOW.
IT IS A SIDESHOW TO MANY OF OUR VIEWERS AND LISTENERS, BUT IT SEEMS TO BE A REALITY TO THE ARAB SPRING. HOW CRITICAL NOW ARE FOOD PRICES ALONG THE SOUTHERN MEDITERRANEAN? KONA: ABSOLUTELY CRITICAL. THEY ARE HUGELY DEPENDENT ON IMPORTS AND ALWAYS HAVE SUPPLIES COMING FROM UKRAINE AND RUSSIA, THE WORLD'S LARGEST EXPORTERS OF GRAIN. THE UKRAINIANS ARE OUT OF THE PICTURE. RUSSIA IS TRYING TO MEET SOME
OF THOSE NEEDS AND THE PORTS ARE UNSTABLE. AND THEY ARE HAVING TO FACE A HIGHER IMPORT BILL. THEY DO NOT WANT TO FACE ANOTHER ARAB SPRING.
THAT IS THE STUFF THAT CAUSES FOOD RIOTS. THERE IS UNREST AT THE HOUSEHOLD LEVEL, SO THEY HAVE TO BE CAREFUL. EUROPEAN HARVESTS AND AUSTRALIAN HARVESTS SHOULD BE GOOD. YOU MARK -- YOU MIGHT START SEEING RELIEF, BUT WE ARE NOT THERE YET. TOM:
WHAT CAN INSTITUTIONS AND PARTICULARLY MEN IN BAVARIA NOT WEARING TIES DO ABOUT IT? WHAT DO DEVELOPED WORLD INSTITUTIONS DO ABOUT WHEAT PRICES IN THE SOUTHERN MEDITERRANEAN? KONA: AT A MOMENT -- THE MOMENT, A LOT OF GOVERNMENTS ARE PROVIDING FOOD SUBSIDIES. ULTIMATELY WHAT THEY WANT TO DO IS REBUILD RESERVES. YOU ARE SEEING IMPORT HOLDING. THAT IS TYPICAL IN FOOD IMPORTS DEPENDING MARKETS. THE REACTION IS YOU END UP SEEING LESS TRADABLE EXPORT AVAILABLE. THAT BECOMES A PROBLEM.
I THINK WE ARE LOOKING AT HARVESTS THAT SHOULD PROVIDE SHORT-TERM RELIEF. FERTILIZERS ARE ALSO VERY EXPENSIVE. WE NEED THAT FOOD SUPPLY RESPONSE TO BE MORE SUSTAINABLE.
FOR THAT, WE NEED FERTILIZER. THAT IS AN ISSUE NOW. JONATHAN: THIS IS A SOBERING STUFF AND WE APPRECIATE CATCHING UP WITH YOU, KONA HAQUE. THE TIES OF THE G7, I GOT SCOLDED FOR THAT YESTERDAY. I WAS TOLD IT IS HOT. CLIMATE CHANGE IS A SERIOUS
ISSUE. WE SHOULD NOT JOKE ABOUT THE FACT THAT LEADERS HAD TO TAKE THE TIES OFF. TOM: YOU WERE BEING COMPLETELY RESPONSIBLE. IT IS A WHOLE SARTORIAL THING. WHAT IS INTERESTING IS PRESIDENT TRUMP -- IF PRESIDENT TRUMP HAD BEEN THERE, DO YOU THINK HE WOULD HAVE GONE TIELESS? JONATHAN: I DO NOT THINK HE WOULD HAVE TAKEN THE TIE OFF.
THIS IS AN IMPORTANT CONVERSATION. DO NOT INTERRUPT. LISA: OK, CARRY ON. JONATHAN: YOU SAID SOMETHING THAT I DO NOT THINK MANY PEOPLE HEARD. DID YOU CALL THEM MONETARY STOCKS? TOM: PHILIP HILDEBRAND WAS ON IN LONDON HERE TWO HOURS AGO TALKING ABOUT BLEND CHARD FROM 2005 AND DIVINE COINCIDENCE. I WILL TALK MORE ABOUT THAT. THERE IS SO MUCH HOT AIR RIGHT NOW. ON THE BACK END OF THE EQUATION, THE EPSILON IS OFF
THE CHART. I HAVE HEARD MORE HOT AIR IN THE LAST 90 DAYS ON MONETARY THEORY, GAMESMANSHIP, WHATEVER. I AM WORN OUT BY IT. JONATHAN:
THE INDIVIDUAL HIKE IN INTEREST RATES NOW AND QE AT THE END OF THE YEAR -- TOM: ALL THE PUNDITRY AND GAMING. THE ONLY ONE I WILL GIVE A VICTORY LAP TWO IS BOWLER, WHO WAS SAYING INFLATION IS UP AND AND OPTIMISTIC TACK ON A GOOD AMERICAN ECONOMY. JONATHAN: IT WAS THE FED AGAIN. TOM: I AM GOING TO CUT HIM SOME SLACK. WE UNDERESTIMATE THE FISCAL IMPULSE. THEY HAD A NATURAL DISASTER. THEY HAD A RIDICULOUS FISCAL
IMPULSE -- IMPULSE. JONATHAN: HOW MUCH QE DID THEY DO IN THE FIRST THREE MONTHS OF THE YEAR? TOM: THAT WAS AN OVERLAY BY THE NEW ADMINISTRATION. SECRETARY YELLEN IS GOING TO INDONESIA. ALL OF US SHOULD GO TO JAKARTA AND DO THE SHOW FROM JAKARTA.
JONATHAN: I THINK WE SHOULD GO DOWN TO THE FED AND SEE IF THEY WANT TO TALK TO US. FROM NEW YORK, THIS IS BLOOMBERG. TOM: ARE THEY REALLY GOING TO CHANGE THE ECB MEETING? JONATHAN: LET'S TALK ABOUT TIES. ♪ RITIKA: KEEPING YOU
UP-TO-DATE WITH NEWS FROM AROUND THE WORLD, I'M RITIKA GUPTA. A RUSSIAN MISSILE ATTACK ON A SHOPPING MALL IN UKRAINE HAS KILLED AT LEAST 18. AUTHORITIES SAY DOZENS MORE WERE WOUNDED AND MORE THAN 30 ARE MISSING. THE GROUP OF SEVEN LEADERS
CALLED THE ATTACK A WAR CRIME. IN CALIFORNIA, THE STATE SENATE PASSED LEGISLATION THAT WOULD ALLOW THE PUBLIC TO SUE FIREARMS MANUFACTURERS FOR HARM CAUSED BY GUNS DESPITE FEDERAL LAW WHICH IMMUNIZES GUN MAKERS FROM CIVIL RESPONSE ABILITY. AND LABELING CHINA A SYSTEMIC CHALLENGE WHEN IT OUTLINED NEW POLICY GUIDELINES. THE U.S.
WILL HIGHLIGHT BEIJING'S DEEPENING PARTNERSHIP WITH RUSSIA. NATO WILL NOT GO AS FAR AS TO CALL CHINA AND ADVERSARY. ONE OF CHINA'S BIGGEST PRIVATE EQUITY INVESTORS SAID THE NATION'S TECH FIRMS ARE TURNING A CORNER AFTER THAT RECENT ROUTE.
>> THERE IS VALUE, SOME PROVEN NOT JUST LEADERS IN CHINA BUT GLOBALLY. THEY HAVE BEEN HAMMERED WITH THE PANIC. RITIKA: AND POSITIVE OUTLOOK FOR TECH FIRMS EVEN AS OTHERS HAVE ABANDONED TECH. >> WILL TRANSFORM THE NATO RESPONSE FORCE AND INCREASE THE NUMBER OF FORCES TO WELL OVER 300,000.
TOGETHER, THIS CONSTITUTES THE BIGGEST OVERHAUL OF COLLECTIVE EVENTS -- OFFENSE AND DEFENSE SINCE THE COLD WAR. JONATHAN: THAT IS THE NATO SECRETARY-GENERAL. NATO LEADERS CONVENING IN THE SPANISH CAPITAL OF THE NEXT COUPLE DAYS. GOOD MORNING. I'M JONATHAN FERRO.
EQUITY FUTURES UP .5%. ALSO, CHINESE AND QUARANTINE RULES FOR INBOUND TRAVELERS. THAT MAY HELP THINGS A LITTLE IN THE COMMODITY MARKET. THIS STORY FROM THE SOUTH CHINA MORNING POST. PRESIDENCY WILL HAD -- PRESIDENT XI WILL HEAD TO HONG KONG FOR THE CELEBRATIONS ON JULY 1 AND WILL NOT BEE STING OVERNIGHT IN HONG KONG. THIS WILL BE THE FIRST TRIP OUT OF THE MAINLAND DURING THE PANDEMIC. TOM:
IT IS JUNE ONTO JULY AND HE HAS AN IMPORTANT MEETING IN NOVEMBER WHERE HE HAS TO REAFFIRM HIS LEADERSHIP OF ALL OF CHINA, INCLUDING HONG KONG. REALLY EVERY STEP IS STUDIED AND ANALYZED. JONATHAN: FIRST VISIT TO THE CITY IN FIVE YEARS. TOM: A 26 HANDLE ON THE VIX IS REALLY A SHORT AN AREA.
NOW AN IMPORTANT CONVERSATION. -- BARELY TOUCHES ON HIS PUBLIC SERVICE TO THE UNITED STATES. THE EFFORT TO RISK IT ALL IS OUT, EACH CHAPTER IMPORTANT ON ADMIRALS THAT HAD COURAGE. THANK YOU FOR JOINING US THIS MORNING. THE TURKEY-SWEDEN RELATIONSHIP IS EXTRAORDINARY. IT GOES BACK TO 17:30 -- 1730. IT WAS SWEDEN AND TURKEY
AGAINST RUSSIA. ONCE AGAIN, THEY ARE TRYING TO RECALIBRATE THAT RELATION. WHAT WILL BE THE PRICE TO GET MR. ERDOGAN TO ALLOW SWEDEN AND FINLAND TO BE PART OF NATO? >> FIRST AND FOREMOST, THIS IS A WIN FOR NATO, A HUGE ONE, TO BRING THOSE TWO HIGH-TECH MILITARIES QUIT VERY CAPABLE.
THEY DEPLOYED TROOPS UNDER MY COMMAND TO AFGHANISTAN. I KNOW THESE MILITARIES WELL. THEY WILL BE VERY CAPABLE. IN TERMS OF THE PRICE, WE ARE SEEING PRESIDENT ERDOGAN NEGOTIATING. HE WANTS TO SQUEEZE TWO PRINCIPAL CONCESSIONS OUT. HE WANTS MORE ATTENTION PAID TO THE KURDISH ISSUES. HE FEELS THERE IS SOME LEVEL OF
KURDISH ACTIVITY IN SWEDEN. HE WANTS A CAP PLACED ON THAT AND AT A LARGER SCALE HE WANTS MORE HIGH-TECH MILITARY CAPABILITY IN THE HANDS OF THE TURKS, EXPORT CONTROLS LIFTED ON SOME SYSTEMS. GETS VERY TECHNICAL QUICKLY, BUT BOTTOM LINE THESE CAN BE NEGOTIATED. I THINK WE WILL SEE SWEDEN AND FINLAND IN THE ALLIANCE BY THE FALL. TOM: MAYBE IT IS TWO OR THREE MILES AT THE MAXIMUM.
WHEN YOU SEE IT, IT IS SHOCKINGLY NARROW. HOW DOES THIS SUBMARINE GO UP THAT CANAL? >> VERY CAREFULLY. AND ON THE SURFACE WOULD BE THE TWO ANSWERS. AT THE END OF THE DAY, TURKEY'S CONTROL OVER THAT NARROW STRAIGHT -- STRAIT IS AN IMPORTANT PART OF THE FUNCTIONALITY OF NATO. WE WERE JUST TALKING ABOUT GETTING GRAIN OUT OF ODESSA, CRITICAL TO GLOBAL FOOD SECURITY. WE ARE GOING TO HAVE TO OPEN THAT WITH NEGOTIATIONS WITH RUSSIA, WHICH IS BLOCKADING IT, OR PUT SOME LEVEL OF ESCORT SYSTEM IN PLACE, LIKE WE DID WITH OIL TANKERS IN THE 1980'S. IT WILL BE MORE OF A
CONVERSATION IN THE WEEKS AND MONTHS TO COME. LISA: THIS IS ALL ABOUT NATO'S POSITION VERSUS RUSSIA, ONCE THOUGHT IS NOT NECESSARILY AN ADVERSARY BUT THAT IS CHANGING. MY COLLEAGUES THINK OF ME AS A BROKEN RECORD WHEN IT COMES TO THIS NATO MEETING BECAUSE I AM FOCUSED ON WHAT THEY TALK ABOUT CHINA, THIS IDEA OF POTENTIALLY LABELING CHINA AS A SYSTEMIC CHALLENGE. HOW BIG OF A SHIFT IS THIS?
>> HUGE SHIFT IN THE SENSE THAT THE PREVIOUS STRATEGIC CONCEPT CAME OUT IN 2010, WHEN I WAS SUPREME ALLIED COMMANDER AND CHINA DID NOT APPEAR. RUSSIA AT THAT POINT WAS A POTENTIAL NATION THAT NATO COULD WORK WITH. THAT HAS ALL CHANGED AND RUSSIA WILL BE THE TOP HEADLINE THREAT. CHINA IS BEING CATEGORIZED AS A SYSTEMIC CHALLENGE, BUT SIGNIFICANTLY GOING TO BE FOUR OBSERVER NATIONS FROM THE PACIFIC AT THAT MADRID SUMMIT.
THAT WOULD BE JAPAN, SOUTH KOREA, AUSTRALIA AND NEW ZEALAND. THAT IS VERY SIGNIFICANT, TO SEE THEM COMING TO MADRID. IT SPEAKS TO NATO CONCERNS ABOUT CHINA.
LISA: WHEN YOU TALK ABOUT RUSSIA BEING THE NUMBER ONE THREAT, THEY ARE PERCEIVED AS THE AGGRESSOR, SO IT IS LESS RISKY CONSIDERING THE CONFLICT IS IN FULL FORCE. HOW MUCH ARE WE LOOKING AT AN AGGRESSIVE POSITION VERSUS CHINA, POKING THE BEAR IN A WAY THAT IS GOING TO PROMPT RESPONSE VERSUS JUST GETTING TOGETHER ALLIES? HOW BIG IS THE DISTINCTION? >> THE DISTINCTION IS ENORMOUS AT THIS POINT AND I HAVE CATEGORIZED IT AS WITH RUSSIA IN MANY WAYS IT IS TACTICAL, VERY FOCUSED ON THE UKRAINE SITUATION. WE ARE GOING TO GET TO AN OUTCOME THERE AND I THINK NATO IS STANDING TOGETHER STRONGLY. THAT IS WHY THE UPDRAFT YOU JUST HEARD FROM THE SECRETARY-GENERAL TO 300,000. THAT IS ABOUT RUSSIA. WE ARE NOT GOING TO HAVE LAND FORCES ENGAGED WITH CHINA AT ANY POINT.
WITH CHINA, IT IS A STRATEGIC SET OF CHALLENGES, INCLUDING IN THE SOUTH CHINA SEA. AT THE END OF THE DAY, VELOCITY WITH CHINA IS GOING TO BE CONFRONT CHINA WHERE YOU MUST. BUT COOPERATE WHERE YOU CAN. SO IT IS A DIFFERENT FEEL BETWEEN THE TWO NATIONS OF RUSSIA AND CHINA. JONATHAN: ALWAYS WONDERFUL TO HEAR FROM YOU. I DO NOT THINK YOU ARE A BROKEN RECORD AT ALL.
I THINK THIS IS IMPORTANT. CHANCELLOR SCHULZ IS SPEAKING NOW. AND THIS IDEA THAT NATO WILL LABEL CHINA AS A SYSTEMIC CHALLENGE, ONCE AGAIN EXPOSING WEAKNESS OF GERMAN FOREIGN AND ECONOMIC POLICY OVER THE LAST SEVERAL DECADES. THIS IS EUROPE'S BIGGEST TRADING PARTNER. IF THEY ARE ABOUT TO CALL CHINA A CHALLENGE, IT IS A CRITICAL ECONOMIC VULNERABILITY FOR GERMANY THAT HAS YET TO BE ADDRESSED IN A MATERIAL WAY.
LISA: HE JUST SAID HE EXPECTS CHINA NOT TO UNDERMINE RUSSIA SANCTIONS. WHAT DOES THAT MEAN WHEN CHINA IS IMPORTING A RECORD AMOUNT OF OIL ON A DOLLAR BASIS FROM RUSSIA? WHEN YOU LOOK AT HOW MUCH THERE IS SOME SORT OF ECONOMIC PARTNERSHIP BETWEEN THOSE NATIONS, AT WHAT POINT DOES IT TRIGGER AN AGGRESSIVE APPROACH, ESPECIALLY GIVEN THE ECONOMIC DEPENDENCY? JONATHAN: THE TWO BIGGEST GEOPOLITICAL CHALLENGES OF THIS WORLD RIGHT NOW FOR THE WEST, CHINA AND RUSSIA. TOM: IN THE LAST 15 MINUTES, THE MARKET IS REALLY BE GETTING TO MOVE, THE DOLLAR STRONGER FOR THE FIRST TIME IN THREE DAYS.
JONATHAN: EQUITIES POSITIVE BY ABOUT .5%. >> I DO NOT THINK WE ARE TURNING A CORNER UNTIL THE MARKET KNOWS WE'VE DEFINITIVELY AVOIDED A RECESSION. >> I THINK WE MIGHT STILL SEE SOME UPSIDE SURPRISES. >> WE ARE TRYING TO DIGEST WITH THE FEDERAL RESERVE IS TELLING US. >> THIS IS "BLOOMBERG SURVEILLANCE" WITH TOM KEENE, JONATHAN FERRO AND LISA ABRAMOWICZ. JONATHAN: LIVE FROM NEW YORK CITY, GOOD MORNING.
ALONGSIDE TOM KEENE AND LISA ABRAMOWICZ, I'M JONATHAN FERRO. AS G7 LEADERS CONFRONT SIMILAR PROBLEMS. TOM: JUST IN THE LAST 20 MINUTES WE STARTED TO SEE THE MARKETS, ALL SORTS OF LITTLE TWEAKS AND NUDGES ACROSS THE TERMINAL INDICATING A RETURN TO WHAT WE SAW TWO OR THREE WEEKS AGO.
THEY WILL RETURN HOME TO THE SAME CHALLENGES. JONATHAN: CENTRAL BANKERS ARE CONFRONTING THEM. WE ARE FROM PRESIDENT LAGARDE WE WILL HEAR FROM CHAIRMAN POWELL. THE SPEECH WAS INTERESTING, LAYING OUT WHAT THEY HAVE TO DO AND OPENING UP FOR A BIGGER MOVE DOWN THE ROAD. YOU'LL HEAR A LOT MORE OF THAT IN THE FUTURE. SET TO GO 25 BASIS POINTS IN JULY. THE DOOR IS OPEN TO MOVE AWAY
FROM THAT AND MAYBE GO FURTHER DOWN THE ROAD. LISA: FRONTLOADING IS A WORD WE WILL HEAR AGAIN AND AGAIN FROM THE SAN FRANCISCO FED PRESIDENT TALKING ABOUT HOW THE 75 BASIS POINT RATE HIKE IS ON THE TABLE. THEY GOT IT SO WRONG AND THIS IS SPOOKING EVERYONE THAT THEY MISUNDERSTOOD HOW STICKY INFLATION WOULD BE. DON'T WANT TO LET IT GET ENTRENCHED. JONATHAN: LOOKING FOR 8.6%.
A LITTLE BIT EARLIER THIS MORNING, DO YOU WANT TO GIVE US MORE COLOR ON THAT. TOM: I DON'T MEAN THE LEADERS WERE SENT -- I MEAN THE PUNDITRY. ABSOLUTELY FIRST RATE HERE IN THE COMING MOMENT. THAT'S THE KIND OF PEOPLE WANT TO LISTEN TO.
NOT THE PARLOR GAMES ABOUT WHAT THE FED WILL DO THREE MEETINGS OUT. WHAT IS NEEDED HERE IS NOT A MEA CULPA, IT'S A BRAMA CUPLA, WHERE YOU ARE WORRIED ABOUT WHAT YOU SAID AND YOU HAVE TO REAFFIRM YOUR WORRY AND GLOOM. LISA: I'M GLOOMY AND NEUROTIC. JONATHAN: THERE'S NO ME A CALL PUFFER LISA. BONDED -- NOT A MERE CULPAB -- MEA CUPLA FOR LISA.
TOM: LISTEN THE LAST 10 YEARS, UP 16% PER YEAR IN EUROPE ONLY 9.7% IF YOU TAKE UP 10 BEST DAYS IN THE LAST 10. JONATHAN: IF ANYONE'S WONDERING WHY WE'RE IN SEPARATE STUDIOS MAYBE YOU CAN WORK THAT OUT. I THINK YOU NEED A VACATION. [LAUGHTER] NASDAQ 100 UP. GOOD MORNING TO YOU. YIELDS WITH A LIFT AS WELL PUT
UP ANOTHER FIVE BASIS POINTS. 3.2 490. AS WE START TO EASE THE QUARANTINE RESTRICTIONS IN CHINA. LISA ABOUT TWO YEARS BEHIND THE REST OF THE WORLD. LISA: WHETHER THIS IS SOME SORT OF RELIEF FROM THE ZERO COVID POLICY REMAINS TO BE SEEN.
SAYING OIL REALLY THE MAIN DRIVER OF INFLATION. IT'S NOT ENTIRELY THE MAIN DRIVER. THE S&P, PRICE INDEX. WE HAVE SEEN IT RISING AT A RECORD PACE. UNBELIEVABLE TO SEE A 20%
INCREASE IN THE PRICE OF A HOME. HOW MUCH WE SEE THAT COOLING-OFF AND HOW MUCH THAT HAS CONSUMER CONFIDENCE. HOW MUCH DOES THIS DIVERGE.
THE SURVEY WHICH IS SHOWN A RECORD TO DETERIORATION IN HOW PEOPLE ARE FEELING. WE HAVEN'T SEEN THE SAME KIND OF NEGATIVITY IN THE CONSUMER CONFIDENCE NUMBERS PARTLY BECAUSE DOESN'T REFLECT AS MUCH ON OIL AND GAS COSTS PEOPLE ARE EXPERIENCING. HOW MUCH IS THAT CONTINUE VERSUS PERHAPS MORE. THE U.S. IS PLANNING TO SELL SEVEN-YEAR NOTES.
THE 5-YEAR NOTE AUCTION DID NOT GO WELL. HOW MUCH DO PRO -- DO INVESTORS BOYCOTT THIS. THESE HAVE BEEN TRADING WITH YIELDS ARE HIGHER THAN 10 YEAR NOTES FOR TENT -- FOR MONTHS NOW BECAUSE OF THE LACK OF LIQUIDITY IN THE LONGER TERM HORIZON. WHICH INVESTORS COME TO THE TABLE AT A TIME SUCH AS THIS. JONATHAN: YOU'VE DONE A TREMENDOUS JOB OF EXPLAINING THIS. THE HIGHEST YIELD ON THE CURVE IS THE 20 YEAR.
WHAT'S GOING ON WITH THAT MATURITY? LISA: A RELATIVELY NEW REINTRODUCTION OF THE 10 YEAR AND YOU DON'T HAVE AS BIG OF A MARKET OF PEOPLE TRADING WITHIN IT. IT HIGHLIGHTS THE LACK OF LIQUIDITY WE KEEP HEARING FROM INVESTORS THAT UNDERPINS THE UNCERTAINTIES PARTICULARLY WITH THE DIRECTION OF YIELDS. JONATHAN: LET'S GET TO THE HEAD BLACKROCK INVESTMENT INSTITUTE. THEY'VE HAD THEIR OUTLOOK FORUM RECENTLY. YOUR CONCLUSION AS YOU SIT AROUND THE TABLE FOR BLACKROCK.
>> GOOD TO BE WITH YOU. THAT WAS TWO DAYS OF PRETTY INTENSE DISCUSSION. WE'VE BEEN BUILDING UP TO THAT. BUT WE'RE IN A NEW REGIME IN THE WAY WE THINK ABOUT IT NOW IS IN TIME WE WILL APPRECIATE THAT. YOU GO BACK TO THE MID TO THE
MID-2000 THERE WAS A DEBATE OF THIS REMARKABLE FEAT WE'VE MANAGED TO DEFINE INFLATION AND OUTPUT. WE WERE DEBATING WHY. POLICYMAKERS WERE TAKING CREDIT FOR THIS. THE ALTERNATIVE PROPOSAL WE ARE PROPOSING WE'VE BEEN LUCKY.
I THINK WITH 20 MORE YEARS OF EXPERIENCE. I THINK YOU'RE IN A WORLD NOW IT'S DIFFERENT. ONE THAT'S GOING TO BE DRIVEN BY SUPPLY A LOT MORE AND THAT CREATES A MUCH SHARPER TRADE-OFF AND WE WILL SEE A PICKUP IN MACRO. THIS IS REALLY PERSISTENT AND THAT IS A MUCH MORE COMPLEX WORLD. SO I THINK THAT'S THE MAIN KEY TAKEAWAY AND THEN FROM THERE.
>> IN PARTICULAR WHETHER YOU ALSO SEE PEAK YIELDS GIVEN THE SUPPLY CONSTRAINTS THAT COULD DRIVE PRICES HIGHER ON A MORE -- LEVEL. JEAN: WE THINK WE ARE SET UP FOR MARKETS TO RECEIVE INCOMING INFORMATION VERY HAWKISH PLAY. THAT'S CAN IT BE THE BIAS. ONCE WE GET DATA THAT COMES IN AND GET SOME RELIEF I THINK WE WILL LOOK THROUGH THIS. I THINK THIS WILL BE WITH US FOR THE NEXT FEW MONTHS. I THINK THERE WILL BE A CENTRAL BANK -- I THINK WE WILL SEE THE FRONT END OF THE CURVE CONTINUING AS WE SEE THE PRESSURE GO UP AND RECESSION RISK BUILD UP. UNTIL WE SEE A BIGGER -- FROM THE CENTRAL BANKS. LISA:
WITH THAT BACKDROP IT SOUNDS LIKE YOU'RE IN THE CAMP OF PROFIT MARGIN COMPRESSION. IT'S NOT EXACTLY GOLDILOCKS SCENARIO. WHERE IS THE HAVEN IF BONDS AND STOCKS ARE POTENTIALLY UNDER PRESSURE IN THIS NEW VOLATILITY.
JEAN: WE DO NOT SEE A GOLDILOCKS SITUATION ON THE TABLE. WE HOPE TO SEE STABILITY EVENTUALLY COME TO PRUITT -- FRUITION. SO WE NEED TO BE MORE CAREFUL TACTICALLY. WE ARE POSITIONED CAUTIOUSLY. WE DON'T SEE THE RALLY IS SOMETHING YOU WANT TO PARTICIPATE IN THIS JUNCTURE AND BONDS WILL BE CONTINUE UNDER PRESSURE.
MORE CAUTIOUS, MORE LONGER TERM HORIZON WE WILL SEE -- IF THERE'S A RECESSION IT WON'T BE A MASSIVE RECESSION. WE WILL BE LOOKING THROUGH THIS FROM A LONGER-TERM PERSPECTIVE. LOOKING BEYOND THE ONE YEAR AND BEYOND.
UNTIL WE GET THERE IT WILL BE FEELING MORE PAINFUL IN THE PORTFOLIOS. JONATHAN: NEXT MONTH OR NEXT WEEK AT THE MOMENT. THANK YOU AS ALWAYS. TK, AT THE MOMENT IT IS DIFFICULT TO JUST GET OUT BEYOND THE SUMMER. TOM: IT'S REALLY IMPORTANT. A FERVENT ABOUT OF LITERATURE IN 2004 AND ALSO SOME IMPORTANT WORK WHICH PUTS -- WHICH SAID THERE IS A SACRIFICE TO INFLATION STABILITY, AND THE KEY QUESTION HERE FOR PEOPLE WHO IS ACTUALLY FIRST RATE. EASILY COULD RUN THE BANK OF CANADA SOMEDAY. THE ABSOLUTE CRITICAL DISTINCTION IS WHEN WE GET DONE WITH BRINGING INFLATION DOWN TO THE EASY LEVEL. SAY 5% OR 4%, THEN WATCH.
THESE GUYS ARE OUT FRONT THINKING ABOUT WHAT HAPPENS WHEN WE GET TO THIS ARBITRARILY 5% INFLATION. THAT WILL BE A HUGE DEAL AT JACKSON HOLE. JONATHAN: THEY DON'T WANT TO TALK ABOUT IT, TOLERATING ANYTHING ABOVE TWO. TOM: CENTRAL BANKERS DO NOT. AND TO BE FAIR IN THE GAME, A CAN COME OUT AND SAY LOOK POLITICIANS CALM DOWN WILL GO FROM A PERCENT AND 9% DOWN TO 5% AND THEN TAKE A VICTORY LAP DID JONATHAN: WHAT WILL THEY TOLERATE? TOM: I'M GETTING GO THERE TALKING ABOUT 3% AND 2%. JAMES BULLARD. JONATHAN: JACKSON HOLE WAS GOING TO BE AN INTERESTING ONE. WE WILL BE THERE.
FUTURES UP A HALF OF 1%. ARE YOU THE NEW STYLIST? LISA: HE ALREADY BOUGHT ME L.L. BEAN. JONATHAN: WHAT IS THAT? LISA: TOM, WHAT IS GOING ON. JONATHAN: FUTURES ARE UP.
GOOD MORNING TO YOU. THIS IS BLOOMBERG. >> KEEPING YOU UP TODAY WITH NEWS FROM AROUND THE WORLD. CHINA HAS MADE ITS BIGGEST SHIFT YET IN ITS COVID ZERO POLICY. THIS AFTER BEIJING AND SHANGHAI SAID THEY HAVE NO NEW LOCALLY TRANSMITTED COVID INFECTIONS FOR THE FIRST TIME SINCE FEBRUARY. RUNAWAY FOOD INFLATION MAY BE DOWN SOON AT LEAST TEMPORARILY. COMMODITIES FALLING AFTER A SURGE THAT PUSHED UP THE PRICE FOR EVERYTHING.
THE AGRICULTURE SPOT INDEXES ON TRACK FOR ITS BIGGEST MONTHLY DROP SINCE 2011. FEARS OF GIVING WAY TO OPTIMISM THAT THERE WILL BE HUGE HARVEST. 46 PEOPLE WERE FOUND DEAD IN A SEMITRAILER. A PERLEY THE VICTIMS OF HEATSTROKE. ANOTHER 16 WERE TAKEN TO HOSPITAL. AUTHORITIES SUSPECT THEY WERE MIGRANTS. TEXAS IS SEEN A SURGE IN
IMMIGRATION OVER ITS BORDER WITH MEXICO IN RECENT YEARS. LAST YEAR, COMPANIES TO FIND THE PANDEMIC TO GO PUBLIC AT A RECORD PACE. MARKET VOLATILITY AND FEARS OF A DOWNTURN HAVE BROUGHT AN ABRUPT END TO THE PARTY. THICK -- COMPANIES RAISED A COMBINED 4.1 MILLION LESS THAN
6% OF THE RECORD SELL RATE IN THE FIRST HALF OF 2021. GLOBAL NEWS 24 HOURS A DAY ON AIR AND ON BLOOMBERG QUICKTAKE, POWERED BY MORE THAN 2700 JOURNALISTS AND ANALYSTS IN MORE THAN 120 COUNTRIES. >> WE EXPECT TO RAISE THE KEY INTEREST RATES IN SEPTEMBER AND IN THE MEDIUM-TERM INFLATION OUTLOOK PERSISTS AND DETERIORATES, LARGER INCREMENT WILL BE APPROPRIATE AT THE SEPTEMBER MEETING. IF THE INFLATION OUTLOOK DOES NOT IMPROVE WE WILL HAVE SUFFICIENT INFORMATION TO MOVE FASTER. JONATHAN: THAT WAS THE ECB PRESIDENT, REALLY IMPORTANT POINT IN THAT SPEECH EARLIER THIS MORNING.
YOU WILL HEAR FROM HER AGAIN TOMORROW WITH GOVERNOR BAILEY AND CHAIRMAN POWELL. FRANCINE LACQUA WILL GUIDE US THROUGH THE COVERAGE. LIKE THE ECB'S VERSION OF JACKSON HOLE. OVER THE LAST FEW YEARS, THE
RAMPED THAT UP. >> BUT NOT PAPER DRIVEN. IT'S A LOT MORE ABOUT THE DEBATE OF THE MOMENT WHERE JACKSON HOLE, THERE'S A DIFFERENCE THERE. JONATHAN: I THINK OUR AUDIENCE WILL WANT TO HEAR SOME OF THESE HEADLINES PRAY ALLIES SEND WEAPONS TO UKRAINE SO THEY CAN DEFEND, NOT ATTACK. IT DOES NOT FAVOR LISTING RUSSIA AS A STATE SPONSOR OF TERROR.
ON CRUDE HE SAID THE SITUATION WITH OIL PRICES IS UNSUSTAINABLE. HE IS SPEAKING RIGHT NOW. JONATHAN: THIS IS -- TOM: IT IS A CONFUSING SET OF MESSAGES. ANNMARIE HORDERN IS IN GERMANY. JOINING US NOW, MARIA TADDEO IN MADRID.
I'VE GOT TO RIP UP THE SCRIPT. I'LL BE AS DIRECT AS I CAN. MACRON, ALLIES SEND WEAPONS SO UKRAINE CAN DEFEND, NOT ATTACK. WE HAVE SEEN IN THE LAST 12 HOURS A HORRIFIC MISSILE ATTACK BETWEEN KYIV AND CRIMEA OF A SHOPPING MALL.
WHEN DO WE LOSE THIS SOPHOMORIC IDEA THAT WE ARE DEFENDING IN UKRAINE? >> THAT IS THE ENTIRE ISSUE FOR THE UKRAINIANS. THEY AWAY SAY THE SANCTIONS BETWEEN THE ATTACK ON THE COUNTER -- DISTINCTION BETWEEN THE ATTACK AND COUNTEROFFENSIVE -- OFFENSIVE. AT THIS POINT UKRAINE IS DEFENDING ITS TERRITORY THE BEST WEIGHT CAN BUT IT NEEDS MORE PRAYED FOR ALLIES THEY STILL CONTINUED TO FEAR THAT RUSSIA COULD SIGNAL OR INTERPRET THIS AS ESCALATION. BUT I WOULD ALSO SAY TO ADD UP ON THE WORKS OF MANUAL MACRON HE DID SAY WHAT HAPPENED AT THAT SHOPPING CENTER IS "THE RUSSIA IS NOW USING TERROR. HE DID SAY THIS IS TERROR AND ONCE AGAIN IT'S A WAR CRIME. HE USED THAT PHRASE.
SO THERE ISN'T AMBIGUITY WHEN IT COMES TO THAT. IT'S JUST THE ISSUE OF DOES IT GET TO THE POINT WHERE YOU ARM UKRAINE SO MUCH THAT RUSSIA WILL SAY YOU ARE NOW CO-BELLIGERENCE SO ANYTHING IN NATO IS FAIR GAME. TOM: HOW CLOSE ARE WE TO THAT? I AM ABSOLUTELY BAFFLED BY ITS A WAR, IT'S NOT A WAR. ALL THE REST OF IT. THINK AMERICANS HEADS ARE SPINNING ON THIS. HOW CLOSE ARE WE TO ACTUALLY
SAYING IT'S A WAR? >> THERE IS NO QUESTION THAT IT IS A WAR BETWEEN RUSSIA AND UKRAINE. THE QUESTION IS IS EVALINE ELSE GOING TO JUMP IN. WE'VE SEEN REPEATEDLY THE UNITED STATES SAYS THEY WON'T FIGHT BOOTS ON THE GROUND FOR THAT'S THE SIGNAL VLADIMIR PUTIN WANTED TO GET FROM THE AMERICANS. THEY WILL SUPPLY THE WEAPONS BUT THEY'RE NOT IN A FIGHT FOR UKRAINIANS. FOR THE EUROPEANS IT'S THE SAME. EMMANUEL MACRON SAID IS A LITTLE BIT OF IRONY IS EVERY EUROPEAN COUNTRY HAS AGREED THEY DO NOT WANT TO BE CO-BELLIGERENT IN THIS.
WHEN YOU SEE SOME EASTERN EUROPEANS, COUNTRIES OF POLAND AND THE BALTICS WILL TELL YOU IT ONLY TAKES A SECOND FOR THIS TO ESCALATE BUT COUNTRIES ARE GERMANY AND FRANCE ARE VERY SCARED OF IT. THEY WANT TO HELP UKRAINE BUT NOT FIGHT THE WAR THEMSELVES. >> ONE THING THEY ARE EXPLORING IS A CAP ON THE PRICE OF RUSSIAN CRUDE. THIS IS INTERESTING BECAUSE TOMORROW AND THE NEXT COUPLE OF DAYS WE WILL HEAR FROM NATO LEADERS WHO WERE SET TO CRITICIZE CHINA AND AT THE SAME TIME IT'S VERY DIFFICULT TO SEE HOW A TAP ON RUSSIAN CRUDE PRICES WOULD WORK WITHOUT PARTICIPATION OF CHINA.
WALK ME THROUGH IT. HOW IS THIS GOING TO WORK? >> AGAIN THIS IS JUST AN IDEA AND THEY ARE CONTINUING DISCUSSIONS OF IDEAS. THERE'S NO SET PRICE OF THE CAP WOULD BE PAID NO TIMELINE OF WHEN THEY WOULD IMPLEMENT IT AND HOW THE MECHANISM IN ACTUALITY WOULD WORK. YOU BRING UP A REALLY GOOD POINT. CHINA AND INDIA, WHICH IS BRINGING IN A LOT OF RUSSIAN CRUDE FOR A VERY CHEAP DISCOUNT WOULD HAVE TO SIGN ON TO THIS. THE SECOND PART IS RUSSIA WOULD HAVE TO SIGN ON TO IT. THEY WOULD HAVE TO SAY THEY
WOULD BE WILLING TO TAKE THAT CUT, WHICH THE WEST WANTS TO BE CLOSER TO HOW MUCH IT COSTS THEM TO PRODUCE IT. A LOT OF MOVING PARTS IN HERE. IT MEANS THE WEST WOULD HAVE TO GET CHINA ON BOARD FOR THIS. JAKE SULLIVAN SET ON MONDAY TO REPORTERS THAT THE NEXT FEW WEEKS POTENTIALLY WILL HAVE THIS PHONE CALL CONVERSATION BETWEEN PRESIDENT BIDEN AND XI JINPING. IF I CAN SAY ONE OTHER POINT ABOUT NATO, CAN YOU BELIEVE WHERE WE ARE NOW IN 2010 WHEN THEY CAME OUT WITH THIS DOCUMENT THAT GUIDES THEM FOR THE NEXT DECADE. CHINA WASN'T EVEN MENTIONED AND RUSSIA WAS CALLED A PARTNER.
IT'S A COMPLETE 180 AT NATO IN MADRID. >> BUILDING ON THIS IDEA OF HOW DO YOU ENFORCE THESE MEASURES WITH RUSSIA AND CHINA. OLAF SCHOLZ SAYING HE EXPECTS CHINA NOT TO UNDERMINE RUSSIAN SANCTIONS PRAYED HOW DIFFICULT IS IT TO EVEN DETERMINE WHAT THAT MEANS GIVEN SOME OF THE VAGARIES HERE AND THE LACK OF COHESION ON EVEN SUPPLYING RUSSIAN OIL. >> IT'S TO BE VERY DIFFICULT BECAUSE AGAIN, CHINA HAS THIS UNITY FOREVER WITH RUSSIA. THEY HAVE A NEW STRATEGIC STATEMENT. WE HAVE CHINESE OFFICIALS WHO REALLY HAVE NOT CONDEMNED THE WAR AT ALL.
THEY ARE LEANING MORE INTO THAT SUPPORT OF PRESIDENT PUTIN. WE SHOULD ALSO NOTE THE CAP FOR CHINA AND INDIA WOULD BE VERY CAL -- WOULD BE VERY HELPFUL. THAT WOULD BE CHEAP OIL FROM RUSSIA. AT THE SAME TIME IF IT IS GOING TO UNDERMINE PRESIDENT PUTIN, THAT CAN AFFECT OTHER PARTS OF BEIJING AND NEW DELHI'S RELATIONSHIP WITH RUSSIA, IT WILL BE HARD TO GET ON BOARD THEY NEED TO GET INSURANCE COMPANIES AND SHIPPING COMPANIES ON BOARD WITH THIS.
THIS TYPE OF MECHANISM WHEN YOU LOOK AT RUSSIAN NATURAL GAS GOING INTO EUROPE, BUT HOW IN ACTUALITY IS THE MECHANISM LIKE THIS GET TRANSLATED TO THE MARKET. IT'S INCREDIBLY DIFFICULT. THE FRENCH PRESIDENT DOESN'T WANT TO STOP AT RUSSIAN CRUDE. HE'S CALLING FOR CAPS ON OIL WORLDWIDE. TRY TO GET THE GOLF ON BOARD WITH THAT. JONATHAN: IS THERE TOO MUCH RISK AFTER
THIS? >> I'M GOING TO STAY THROUGH ONE MORE HIT FOR YOU BUT I'M GOING TO BE JOINING MARIA. WE HAVE SOME PLANS. JONATHAN: JUST WONDERING WHAT WAS GOING ON HERE WITH MARIA AND AMH IN MADRID TOGETHER. TROUBLE. I THINK THERE'S GOING TO BE TROUBLE.
>> WE HAVE A WHOLE FRIDAY NIGHT PLANNED. JONATHAN: JUST TRYING TO TEASE SOME OF THAT OUT ON THE CHOPARD LISA: YOU ARE TRYING TO WIND UP TOM. JONATHAN: A PARTICULAR NIGHTCLUB ON FRIDAY IN MADRID THAT'S HOSTING MARIA AND ANNE-MARIE. I'M JUST TRYING TO GET THEM TO
REVEAL SLOWLY THROUGH THE NEXT COUPLE OF DAYS. THIS IS BLOOMBERG. ♪ JONATHAN: GOOD MORNING TO YOU ALL ON TV AND RADIO. UP 6/10 OF 1% ON THE S&P. ON THE NASDAQ UP BY 7/10 OF 1%. A CUT FROM CITIGROUP IN THE LAST 12 HOURS. THEY THINK THE SECOND HALF COULD BE A RALLY IN STORE FOR THE THING THE RISK REWARD IS BETTER. THEY THINK EARNINGS WILL BE
BETTER. ANOTHER LOAN. MAYBE IN SOME PARTS OF THE MARKET TO RECOVER ALL THE LOSSES IN THE SECOND HALF FROM THE FIRST HALF BECAUSE EXPECTATIONS ARE SO BAD. MORGAN STANLEY SAYS WHERE ARE THOSE WEAK EXPECTATIONS BECAUSE OF THE COMPANY LEVEL THE ANALYSTS HAVEN'T STARTED DOWNGRADING THE EARNINGS YET IN A MATERIAL WAY. THINGS ARE PRETTY DIVIDED ON WALL STREET. COUNTER OF THIS VIEW THAT EVERYTHING IS GLOOMY BECAUSE IT IS A BIT OF VERY CONSTRUCTIVE ON THIS EQUITY MARKETS INTO THE SECOND HALF. >> I THINK OUR TEAM FOR BOOKING OPTIMISTS HERE.
THERE'S MORE OPTIMISTS THAN PARTICULAR THE WEEKEND GLOOM. AS YOU GET A THURSDAY AND FRIDAY OUT ON THE INTERNET THERE'S A LOT OF WORLD COMING TO AN END AND A WHOLE BUNCH OF PEOPLE PUSHING AGAINST THAT. I'M GOING TO GO BACK TO MY CORE THEME WHICH IS CORPORATIONS WILL ADAPT AS WE SAW FROM FEDERAL EXPRESS SIX OR SEVEN DAYS AGO. JONATHAN: IF THERE IS A FEAR OUT THERE THERE IS A FEAR THAT THAT'S THE NEXT SHOE TO DROP. WE WILL BE ON TOP OF THAT I
THINK JULY 14 IS WHEN THINGS KICK OFF. LET'S LOOK AT THE BOND MARKET QUICKLY. WE BACKED AWAY, AND NOW WE ARE BACKING UP AGAIN ON THE TENURE BY FOUR BASIS POINTS. THIS GETS MORE INTERESTING TOMORROW PRAYED WE HEAR FROM CHAIRMAN POWELL ON FRIDAY. FOR THE ECB WE'VE ALREADY HEARD FROM PRESIDENT LAGARDE. YOU WILL HEAR FROM HER AGAIN TOMORROW. EURO-DOLLAR WILL BE ABOUT
INFLATION AT THE END OF THIS WEEK. INFLATION COMING UP ON FRIDAY AND IT COULD COME IN IN AND AROUND 8.5%. UNICREDIT GOING FOR 8.6%. RIGHT NOW EURO-DOLLAR, OFF THE WEAKEST POINT OF THE YEAR BUT STILL PINNED DOWN AT THESE LEVELS TRYING TO WORK OUT WHAT'S IN STORE FOR EUROZONE FOR THE REST OF THIS YEAR. >> WATCHING DOLLAR-YEN AS WELL. WE ARE NOWHERE NEAR THAT BUT NEVERTHELESS. WEAKER YEN WOULD BE A SURPRISE
FOR THE WEEK. WE ARE NOT THERE YET. LISA: I WANT TO SEE HOW MUCH DEMAND THERE IS ESPECIALLY OVERSEAS. PEAK INFLATION IDEAS ARE GETTING CHALLENGED BY THE NUMBER WE COULD GET ON FRIDAY AND BEYOND. JONATHAN: ARE YOU EXCITED FOR THAT?
LISA: YOU THINK IT IS VALID, RIGHT. JONATHAN: I THINK WE SPEND EVERY SINGLE SHOW TRYING TO THINK -- TRY TO CONVINCE HIM IT IS IMPORTANT. >> HERE IS SOMETHING THAT'S IMPORTANT PRAYED ALL EYES ON CHINA RIGHT NOW. MAJOR MOVERS IN THE MARKET ON THE UPSIDE SCENE TO HAVE THE FIRST MAJOR LISTING -- LIFTING OF THOSE COVID RESTRICTIONS. MOST OF THE BIG GAINERS IN THE PREMARKET IN THE U.S. ARE TRAVEL STOCKS THAT WOULD
BENEFIT THE MOST FROM THOSE. COMPANIES THAT HAVE A BIG PRESENCE IN MACAU ALL RALLYING HERE ON THE DAY UP ABOUT 7% HERE IN PREMARKET. U.S. AIRLINES LIKE UNITED AND AMERICAN ALSO HIGHER. TRIP.COM UP, THIS IS A TRAVEL
COMPANY BASED IN CHINA AND ITS PRIMARY CUSTOMERS ARE OUTBOUND CHINA TRAVELERS. THEY ARE SEEING A BOOST FROM THIS PRAYED WE WILL KEEP AN EYE ON TRAVEL STOCKS AS WELL. NIKE CAME OUT WITH EARNINGS. THOSE SHARES ARE DOWN IN THE PREMARKET. THEY SAY THEIR CHINA BUSINESS IS NOT DOING WELL AT ALL. THEY SAID BASICALLY ABOUT 60%
OF THE CHINA BUSINESS HAS BEEN AFFECTED BY THE COVID SHUTDOWN AND HE COULD TAKE AS MUCH AS THREE WEEKS TO GET EVERYTHING BACK UP AND RUNNING. THAT'S WHEN ALL THE RESTRICTIONS ARE RELIEVED. THERE'S BEEN A GROWING SWELL OF NATIONAL -- A SHIFT AWAY FROM NIKE AND CHINESE MADE BRANDS. WE WANT TO STAY ON THE CHINA THEME. SECOND BIGGEST VOLUME.
WE ARE LEARNING JOFFREY CAPITAL TAKE A MAJOR STAKE IN THIS COMPANY FROM ITS CHINESE OWNER. A SHIFT IN THE MAJORITY OWNERSHIP I SHOULD SAY FOR THE SHARES HIGHER IN THE PREMARKET. THE BIGGEST VOLUME MOVER OUT HERE IN THE U.S. IS ROBINHOOD. ROBINHOOD SHARES DOWN IN THE PREMARKET.
THEY RALLIED ON THE BACK OF THAT BLOOMBERG SCOOP. THE CRYPTO EXCHANGE WAS LOOKING INTO THE IDEA OF BUYING ROBINHOOD. LATER COMING OUT WITH A STATEMENT SAYING THERE IS NO ACTIVE, DAY DISCUSSIONS TO ADDRESS THE SUBSTANCE OF THE BLOOMBERG ARTICLE. AS WHETHER HE WAS ACTUALLY INTERESTED IN IT AT ALL. THE SHARES HAVE BEEN MOVING AROUND AS PEOPLE TRY TO FIGURE OUT WHAT HE'S GOING TO DO.
WE OF THE RESULTS OF THOSE BANK STRESS TESTS FROM LAST WEEK. LAST NIGHT WE GOT THE ANNOUNCEMENT BY THE DIVIDEND BUYBACK AND SHAREHOLDER RETURNS. BOOSTING THEIR DIVIDENDS AND BUYBACKS WILL JP MORGAN AND CITIGROUP STAND IN THEIR PATH. MORGAN STANLEY UP 3%. TOM: AN INCREDIBLY IMPORTANT
CONVERSATION. CO-CHIEF INVESTMENT OFFICER AT FIXED INCOME PRAYED SOMEONE WITH DECADES OF PERSPECTIVE FROM MORGAN STANLEY ON THE UPS AND DOWNS OF THE GOLDEN AGE OF FIXED INCOME. THANK YOU FOR JOINING US. A BLENDED IDEA. WE ARE DOWN ON PRICE AND BONDS. YOU WRITE OF THE GOLDEN AGE AND SAYING IT'S OVER. CAN WE GET A HAIL MARY FOR THE BOND MARKET LIKE WE DID OUT TO THE EISENHOWER DISINFLATION FOR AND FIVE YEARS LATER WHERE IT'S BEEN PRICE UP, YIELD DOWN. >> WE HAVE A LITTLE WAYS TO GO.
THERE'S ALL THIS TALK AROUND PEAK INFLATION AND I THINK THOSE TERMS ARE BEING CONFLATED IN HERE. YOU CAN HAVE THIS PEAK INFLATION AND THEN NOT GO PEAK HAWKISH IN US. THERE'S ALL THIS SENSITIVITY IN THE MARKET WHERE INFLATION IS GOING TO SHOW SIGNS OF COMING DOWN AND THAT MEANS THE BULL MARKET BEGINS FOR BONDS WHICH MEANS THE FED DOESN'T HAVE TO TIGHTEN THIS MUCH.
WHAT IT'S MISSING THERE IS THE PERSISTENT NATURE OF INFLATION THAT MIGHT CAUSE THE FED TO ACTUALLY HIKE EVEN MORE. LISA: YOU THINK PEOPLE ARE UNDERESTIMATING HOW STICKY THE INFLATION IS AND HOW COMMITTED THE FED REALLY IS GETTING THE INFLATION RATE DOWN TO 2% IN SHORT ORDER. GREGORY: I'M NOT SURE WHERE INFLATION WILL LAND. I THINK THAT'S THE CHALLENGE PRAYED THAT'S THE DIFFICULTY. BUT I'M PRETTY SURE THE FED IS EXTREMELY FOCUSED ON INFLATION.
THAT'S WHAT INVESTORS HAVE MISSED WHICH THIS IS A VOELKER-ESQUE TYPE OF FED WHERE THEY ARE CLEARLY FOCUSED ON GETTING INFLATION DOWN AND THEY ARE NOT GOING TO THROW AWAY 40 YEARS OF CREDIBILITY WHICH WE KNOW MATTERS A LOT OVER THE MEDIUM TO LONG TERM. THEY ARE NOT GOING TO THROW THAT AWAY JUST BECAUSE THE MARKETS ARE TELLING THEM. >> TO TAKE THAT A STEP FURTHER DOES THAT MEAN THE FED WON'T TOLERATE EASING FINANCIAL CONDITIONS ANYTIME SOON AND WHAT DOES THAT MEAN FOR HOW YOU PUT MONEY TO WORK? >> I THINK THE FINANCIAL CONDITIONS PICTURE HAS BEEN MUCH STRONGER THAN I THINK THE FED ANTICIPATED. I THINK FINANCIAL CONDITIONS HAVE TO WORSEN. I THINK THAT THE NATURAL PATH HERE. YES YOU HAD REALLY BIG MOVES THUS FAR. I UNDERSTAND THAT WHERE THERE'S
MORE VALUE IN THE MARKET TODAY THAN THERE WAS SIX MONTHS AGO, ABSOLUTELY. BUT FOR EXAMPLE WE HAD THIS INTERNAL POLL WE CONDUCTED WITH ALMOST 300 OF OUR INVESTMENT SPECIALS AND 76% OF THOSE FOLKS BELIEVE WE WILL HAVE A HARD LANDING AND IN EUROPE AT THE MOST 90% BELIEVE THERE'S A HARD LANDING. SO THE POINT BEING THERE STILL A LOT OF RISK OUT THERE ON THIS HARD LANDING. JONATHAN: FINANCIAL CONDITIONS HAVE TO WORSEN. CAN YOU GIVE ME AN IDEA WHAT THAT WOULD LOOK LIKE AND WHERE TO LOOK FOR IT? GREG: I DO BELIEVE RISK ASSETS HAVE BEEN KEEPING UP MORE. AND OF THE NOW ON EARNINGS, THAT SHOULD BE THE FOCUS BUT WE ARE COMING OFF THIS TYPE OF ENVIRONMENT. ALL THIS OPERATING LEVERAGE
EMBEDDED IN CAPITAL STRUCTURES. SO IF YOU ACTUALLY SEE A SLOWDOWN IN REVENUES, THAT'S CAN I HAVE THE OPPOSITE BENEFIT THAT WE SAW COMING OUT OF THE PANDEMIC. I WORRY ABOUT RISK ASSETS, BOTH EQUITIES AND CREDIT HERE. I THINK THERE'S MORE ROOM TO GO. A HIGH PROBABILITY I THINK AT LEAST OF A HARD LANDING. I AM NOT CONVINCED WE ARE
PRICED FOR THAT. JONATHAN: HOW MUCH CASH ARE YOU CARRYING? WHAT DOES YOUR PICTURE LOOK LIKE INTO THE END OF THIS YEAR? GREG: WE HAVE INCREASED OUR CASH LEVELS ON THE MARGIN, IT'S MORE AROUND THE LIQUIDITY IN THE MARKET WHICH IS SOMETHING THAT SHOULD BE FOCUSED ON AS WELL. YOU ARE SEEING LIQUIDITY AND FIXED INCOME WHICH IS MUCH MORE VOLATILE PICTURE. SO WE ARE GETTING MORE
DEFENSIVE. WE HAVE BEEN GETTING MORE DEFENSIVE. WE HAVE TAKEN OUR LONG-DURATION DOWN WHERE IT CONTINUES TO MOVE OUR HIGH-YIELD EXPOSURE DOWN. WE'VE BEEN UNDERWEIGHT ON EMERGING MARKETS AND WE ARE HIDING OUT IN SHORT DURATION PRODUCTS.
I THINK THE ULTIMATE TRADE HERE SEQUENCING OF THE TRADE IS LONG-DURATION BEFORE YOUR LONG RISK ASSETS. AND SO THE VOLATILITY MAKES IT DIFFICULT TO MAKE YOUR POINTS. BUT TO ME, THE DURATION TRADE IS GOING TO BE THE BEST HERE. >> FASCINATING STUFF AS ALWAYS. THANK YOU FOR BEING WITH US. LISA IF THERE'S A HEADLINE THERE IT'S A PRETTY OBVIOUS ONE.
THE TEAM THINKS FINANCIAL CONDITIONS HAVE TO WORSEN. LISA: AND THEY ARE TRYING TO GET LIQUIDITY TO GET AHEAD OF THAT AND WHEN THEY GO BACK INTO RISK IT WILL START WITH DURATION. NOT WITH THE IDEA COMPANIES ARE GETTING INTO A BETTER SITUATION. >> COMING UP THE CHIEF U.S. ECONOMIST. AN IMPORTANT WEEK
FOR U.S. DATA AND HEAR FROM CHAIRMAN POWELL ONCE AGAIN. THIS IS BLOOMBERG. >> A RUSSIAN MISSILE ATTACK ON A SHOPPING MALL HAS KILLED AT LEAST 18. AUTHORITY SEE DOZENS MORE WERE WOUNDED AND MORE THAN 30 ARE STILL MISSING. THEY CALLED THE ATTACK IN WAR CRIME. IN CALIFORNIA, THE STATE SENATE HAS PASSED LEGISLATION THAT WOULD ALLOW THE PUBLIC TO SUE FIREARM MANUFACTURERS FOR HARM CAUSED BY GUN. -- GUNS PRAYED IT'S DESIGNED TO
PERMIT LAWSUITS DESPITE FEDERAL LAW WHICH IMMUNIZES GUN MAKERS FROM CIVIL LIABILITY. IT'S PART OF A PACKAGE TARGETING GUN VIOLENCE THE CALIFORNIA GOVERNOR HAS PROMISED TO FIGHT. NATO IS SET TO LABEL CHINA A SYSTEMIC CHALLENGE WHEN IT OUTLINES ITS POLICY GUIDELINES. WE'VE LEARNED THE U.S. LED ALLIANCE WILL HIGHLIGHT BEIJING'S DEEPENING PARTNERSHIP WITH RUSSIA. STILL NATO WON'T GO SO FAR AS
TO CALL CHINA AND ADVERSARY. ELAINE MAXWELL FINDS OUT IF SHE WILL SPEND THE REST OF HER LIFE IN PRISON. THE FEDERAL JUDGE WILL SENTENCE MAXWELL ON CHARGES SHE ENGAGED IN A SCHEME TO LURE AND GROOM YOUNG GIRLS FOR SEXUAL ABUSE BY FORMER BOYFRIEND JEFFREY EPSTEIN.
CREDIT SUISSE IS SEEKING TO EMERGE FROM TWO YEARS OF SCANDAL . THE SWISS BANK IS PROMISING TO BOOST ITS BUSINESS WITH RICH CLIENTS AND CUT COSTS BY SIMPLE FIND TECHNOLOGY. THEY PLAN TO GROW ITS WEALTH MANAGEMENT BY FOCUSING A PRIORITY MARKETS. GLOBAL NEWS 24 HOURS A DAY ON AIR AND ON BLOOMBERG QUICKTAKE, POWERED BY MORE THAN 2700 JOURNALISTS AND ANALYSTS IN MORE THAN 120 COUNTRIES. I'M RITIKA GUPTA, THIS IS BLOOMBERG. ♪
>> I DO BELIEVE WE REACHED PEAK INFLATION. INFLATION WILL START TO COME DOWN AS CONDITIONS TIGHTENING AND CENTRAL BANKS NORMALIZE RATES BUT WE WON'T GET TO 2% WITHOUT A SIGNIFICANT DAMAGE. JONATHAN: PHILIP HILDEBRAND ON PEAK INFLATION. YEAR-OVER-YEAR A THOUGHT WE HAD DONE THAT A FEW MONTHS AGO AND WE GOT LAST MONTH. LOOK OUT FOR THAT. FUTURES ON THE S&P UP SIX TENS PERCENT.
YIELDS ON THE 10-YEAR YEAR UP FOR BASIS POINTS. MY INBOX FULL OF EMAILS ABOUT -- BECAUSE OF LISA'S MENTION OF IT EARLIER THIS MORNING BRITT CAMPING AND HIKING GEAR AT L.L. BEAN. LISA: WHAT DID YOU EXPECT? >> IT SOUNDED LIKE COFFEE. LISA: I THINK IT'S IMPORTANT PRAYED WE SHOULD ALL BE OUTFITTED IN CAMPING GEAR. JONATHAN: CAMPING GEAR AT JACKSON HOLE. TOM:
PAUSING THE SHOW TO INFORM THE LAD OF L.L. BEAN. THE STORES OPEN 24 HOURS A DAY, 306 TO FIVE DAYS A YEAR. LONG AGO AND FAR AWAY YOU HAD THREE SETS OF SOME FORM OF L.L. BEAN BOOTS IN YOUR COLLEGE CLOSET. AND JOHN, I JUST THINK IT SCREAMS JOHN.
HE'S GOT TO WHERE THE 16 INCH L.L. BEAN CLASSIC BOOTS. JONATHAN: THERE EXPENSIVE -- THEY ARE EXPENSIVE. I WAS LOOKING AT THIS. THE AMAZING THING ABOUT U.S. BROADCASTING, YOU COULDN'T DO THIS WITHOUT SAYING THEIR OTHER GOOD STORES TO FIND CAMPING AND SHELTER. JONATHAN: THERE'S ONLY -- TOM:THERE'S ONLY ONE L.L. BEAN. JONATHAN:
THERE WE GO, WE ARE DONE. TOM: THIS IS ON >> >> A SNEAKER COMPANY. I SHOULD JUST SAY WE DON'T WEAR BOOTS IN TEXAS BUT WE DO IN VIRGINIA WHERE WE GOT A RUDE AWAKENING OF HOW COLD IT CAN GET IN THE NORTHEAST. L.L. BEAN COMING IN HANDY. ALSO COMING IN HANDY AS NIKE. WE KNOW THE STOCKS ACROSS THE BORDERS TAKING QUITE A BEATING BUT NIKE IS INTERESTING AND IT'S TAKEN AN EXTRA BEATING. A LOT OF THIS HAS TO DO WITH THE CHINA QUESTION. CHINA EXPOSURE FRONT AND CENTER
IN THEIR EARNINGS THEY REPORTED TODAY SAYING SALES FROM CHINA DROPPED IN THE LAST QUARTER. THEY ARE WORRIED ABOUT THE MACRO RISK GOING FORWARD. IT'S WEIGHING ON
2022-07-08 16:30
Show Video
Other news