Bloomberg Markets: The Close 09/27/2023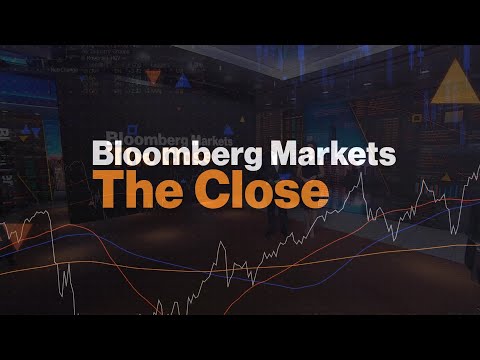 Show Video
ROMAINE: A DOWNSIDE SCENARIO FOR ALMOST EVERY ASSET CLASS. KATIE: KICKING YOU OFF TO THE CLOSING BELL IN THE U.S., IT'S NOT TOO PRETTY OF A PICTURE. ABOUT TWO HOURS TO GO, THE S&P 500 OFF BY .6%. SAME IF YOU LOOK AT BIG TECH. BUILDING ON YESTERDAY'S LOSSES. ONCE AGAIN, YOU HAVE A SELLOFF IN THE TREASURY MARKET. THE 10 YEAR YIELD HIGHER .08%. THAT IS THE HIGHEST LEVEL GOING
BACK TO 2007. OIL, CRUDE OIL ABOVE AND FOUR DOLLARS EARLIER TODAY. ROMAINE: IF YOU REMEMBER IT WAS THE START OF LAST WEEK WHERE WE HIT $91 PER BARREL ON WTI. THAT MARCH TOWARD $100 PER
BARREL WAS PUT ON PAUSE FOR A FEW DAYS. NOW RESUMING ON THIS WEDNESDAY AFTERNOON. WE TALK ABOUT THE IDEA THAT MARCH HIGHER IN THE BIGGEST ONE-DAY SEARCH WE HAVE SEEN IN FUTURES PRICES GOING BACK TO MID JUNE. THAT IS TAKEN OUT BOTH THE
YEAR-TO-DATE HIGH AND ALSO THE 52-WEEK HIGH AS WELL. WE TALK ABOUT WHY AND WHAT'S NEXT. A BIG INVESTOR POSITIONING WHETHER YOU'RE LOOKING AT THE CFTC DATA FROM THE U.S. SIDE OR OVERSEAS WHEN IT COMES TO BRENT CRUDE, THE TREND RIGHT NOW APPEARS TO BE GOING HIGHER AND A LOT OF THAT HAS TO DO WITH THE PREMIUM WE ARE SEEING BETWEEN THE FRONT MONTH CONTRACT AND THE END MONTH CONTRACT AND THE NARROWING IN THAT SPACE SEEMS TO BE TALKING ABOUT THE POTENTIAL FOR AN INCREASE IN THE TIGHTNESS IN SUPPLY. THAT IS A BIG PART OF THE REASON WHY WE CONTINUE TO SEE THE MARCH HIGHER. HUGE TURNAROUND FOR OIL WHICH
AT THE END OF JUNE WAS SITTING ON A 12% PRICE DECLINE HAS RALLIED SINCE. SIMILAR UNFOLDING FOR THE DOLLARS THAT WAS IN THE RED THE FIRST SIX MONTHS THAT HAS SINCE CRAWLED HIGHER 5% FROM JULY. THE DOLLAR SPOT INDEX CURRENTLY ON A RUN. ONE STRATEGIST SAYING HE SEES THE POTENTIAL FOR A REVERSAL IF THE U.S.
GOVERNMENT SHUTDOWN LASTS FOR MORE THAN A WEEK OR TWO. A SCENARIO THAT HE SAYS WOULD DERAIL THE DOOM LOOP OF RISING YIELDS, ARISING DOLLAR AND OK ECONOMIC DATA. AS FOR NOW, THE YIELDS WERE NOT COOPERATING. THE TERM PREMIUM HAS WIDENED TO THE FASTEST PACE SINCE 2009 AT THE END OF THE FINANCIAL CRISIS. WE ARE BACK IN POSITIVE
TERRITORY IT LOOK AT THIS. KATIE: THIS IS THAT AFTER COMPENSATION THAT INVESTORS GET OVER HOLDING THE EXPECTED SHORT-TERM PATH OF RATES. THIS IS THE FIRST TIME WE ARE TURNING POSITIVE, BUT THE PAST SEVEN YEARS THE TERM PREMIUM HAS BEEN DEEPLY NEGATIVE. WE WILL SEE IF THIS IS SUSTAINABLE.
AGAIN THE FIRST TIME SINCE 2021, PRETTY DRAMATIC THAN YOU LOOK AT NOMINAL INTEREST RATES EVEN MORE DRAMATIC. THE SELLOFF ACROSS THE CURVE BRINGING US TO CYCLE HIGHS ESPECIALLY WHEN IT COMES TO THE LONG END OF THE TREASURY CURVE. 10-YEAR GILTS AND 30 YEAR YIELD. WE ARE AT THE HIGHEST LEVELS GOING BACK TO 2008. THE QUESTION BECOMES, WHERE IS THE CEILING? WHAT IS DRIVING THIS? ROMAINE: LET'S POSE THAT QUESTION TO OUR FIRST GUESTS. GREAT TO HAVE YOU.
I THINK THAT'S WHAT EVERYONE WANTS TO KNOW, WHERE DO WE START TO SEE THAT TOP? GUEST: OUR CALL THAT WELLS FARGO IS WE ARE LOOKING AT IT RIGHT NOW. WHAT WE ARE DEALING WITH IS AT FIRST A SIMPLE SUPPLY AND DEMAND IMBALANCE. WE HAD THE REFUNDING ANNOUNCEMENT IN THE SUMMER SURPRISED ON THE UPSIDE. YOU COUPLE THAT WITH A MORE HAWKISH FED INTIMATE LAST WEEK. -- HAWKISH FED SENTIMENT LAST
WEEK. YOU HAVE THE FED DRAINING LIQUIDITY OUT OF THE MARKET, BALANCE SHEET LIQUIDITY ACROSS THE STREET FROM A REGULATORY STANDPOINT ADDING LOWER. THEN THE DEMAND FOR U.S. TREASURIES IS HEDGING LOWER. YOU ARE REALLY TALKING ABOUT TECHNICALS THAT ARE PUSHING THINGS HIGHER. THE CONCERN IS DO WE HIT A
POINT WHERE YOU SEE THE CONVEXITY SELLING FROM THE MORTGAGE PORTFOLIOS AND I DON'T THINK WE ARE THERE YET, BUT WE ARE FLEETING -- LEARNING WITH. ROMAINE: YOU CAN LOOK AT WHAT WE HAVE SEEN WITH TREASURY YIELDS AND THERE ARE NEGATIVES THERE THAT PEOPLE WILL LOOK AT. WHEN THAT FEEDS INTO THE CREDIT SPACE WITH INVESTMENT-GRADE CREDIT, I THINK THAT WOULD PRESENT SOME GREAT OF OPPORTUNITY. GUEST: WHEN YOU LOOK AT THE INVESTMENT-GRADE BOND MARKET, YIELDS ARE AT HIGHEST. BUT THE PERCENT OF YIELDS REPRESENTED BY SPREADS, THE SPREAD OVER WHICH OUR BONDS TRADE RELATIVE TO THE BENCHMARK IS THE LOWEST SINCE 2007. 80% OF THE YIELD IN OUR MARKET
IS TREASURY YIELD. IT'S ALMOST LIKE INVESTMENT-GRADE AND CREDIT IS TRADING LIKE A RATES PRODUCT. WE LOOK AT 6% YIELDS IN INVESTMENT-GRADE WHICH IS WHERE WE ARE NOW, THAT HISTORICALLY HAS BEEN A STRONG ENTRY POINT FOR INVESTORS. WE HAVE A LOT OF DEMAND FOR OUR PRODUCT RIGHT NOW. FOR BORROWERS, IT'S A MORE DIFFICULT LANDSCAPE TO NAVIGATE BECAUSE YOU'RE LOOKING AT MORE OF YOUR MOST EXPENSIVE DEBT IN THE CYCLE AND CAN YOU WEATHERED THE STORM LONG ENOUGH? HOW LONG WILL WE BE IN THIS ENVIRONMENT AND WHAT CAN YOU DO TACTICALLY TO ACCESS THE MARKET IN A WAY THAT FEELS AS PAINLESS AS POSSIBLE? KATIE: IF YOU ARE A BORROWER LOOKING TO ISSUE DEBT, ARE YOU ON THE SIDELINES TRYING TO TIME THIS MARKET? GUEST: IT DEPENDS ON WHO THE BORROWER IS. WHAT'S INTERESTING ABOUT THE SUPPLY WE HAVE SEEN THIS LAST
MONTH, IT IS SHIFTED IN FAVOR OF OUR SPREAD BASED BORROWERS. A LOT OF BANKS APPLY. SPREADS ARE AT YEAR-TO-DATE TYPE. SO THIS LOOKS LIKE AN OPPORTUNE WINDOW TO COME. IF YOU ARE MORE FIXED-RATE
FOCUS, YOU HAVE TO SHIFT YOUR THINKING TOWARD MORE DEFENSIVE STRATEGIES. SOME OPTIONS ARE TO USE SOME OF YOUR BALANCE SHEET LIQUIDITY AND PAYOFF YOUR NEAR-TERM MATURITIES WITH CASH. YOU ARE SEEING A LITTLE BIT OF THAT. YOU ARE ALSO SEEING SHIFT SHORTER ON THE CURVE. A LOT OF BORROWERS HAVE DECIDED THAT EVEN THOUGH THE CURVE IS INVERTED, AT LEAST I'M LOCKING IN THESE COUPONS FOR SHORTER TIME AND GIVING MYSELF THE OPPORTUNITY AND PERHAPS A COUPLE OF YEARS TO TAKE THEM OUT AT WHAT WOULD HOPEFULLY BE LOWER RATES IN THE FUTURE. KATIE: AS YOU ARE SEEING SOME OF THAT SHIFT AND OUR WORST BEING MORE SELECTIVE, HAS THAT TRANSLATED INTO A TECHNICAL TAILWIND AND THAT THERE'S LESS SUPPLY IN THE MARKET BUT A LOT OF DEMAND? GUEST: ABSOLUTELY AND MOST PRONOUNCED IN THE LONG END OF THE CURVE. WE TALK ABOUT THE SHORTER DURATION OF ISSUANCE, TO PUT THAT INTO CONTEXT, LONG-DURATION SUPPLY IS DOWN 15% FROM LAST YEAR.
IT'S DOWN 40% FROM 2021. WHEN YOU THINK ABOUT WHO IS BUYING CREDIT AT THESE ELEVATED YIELDS, IT'S A LOT OF LIABILITY DRIVEN INVESTORS. THESE ARE THE FOLKS THAT NEED DURATION. THAT SUPPLY DEMAND IMBALANCE IS SO PRONOUNCED IN THE LONG END, IT MAKES A STRONG ARGUMENT FOR FLATTER SPREAD CURVES GOING FORWARD. ROMAINE: WHEN YOU LOOK AT THE NEW ISSUANCE GOING INTO THIS MONTH THAT PEOPLE HAVE BEEN EXPECTING, DO YOU THINK THAT RESUMES ONCE WE GET MORE CLARITY OUT OF THE FED OR IS THIS IT THAT WE SEE THE BIG BULK OF ISSUANCE COME NOW FOR THE REST OF THE YEAR? GUEST: THERE WILL BE SPURTS. SOME OF THIS IS SEASONAL.
NOW WE WILL HEAD INTO A SEASONALLY QUIET TIME IN OCTOBER AND THE WINDOW WILL OPEN BACK UP EARLY NOVEMBER. RATES MOVE LOWER FROM HERE, I THINK YOU WILL SEE A LITTLE BIT OF PULL FORWARD FROM THE NEXT YEAR CALENDAR BUT IF THEY DON'T, YOU WILL BE LEFT WITH MORE BANKS APPLY AND M&A VOLUME. BY VIRTUE OF M&A, YOU DON'T HAVE THE FLEXIBILITY TO PICK YOUR WINDOWS. I THINK WE WILL HAVE SUPPLY IN THE FOURTH QUARTER, I THINK IT WILL RUN BELOW THE AVERAGE. ROMAINE: ALWAYS GREAT TO TALK TO YOU.
KICKING US OFF TO THE CLOSE. BREAKING NEWS ON THE UNITED AUTO WORKERS STRIKE. WE ARE LEARNING THE HEAD OF THE UNION PLANS TO ANNOUNCE AN EXPANSION OF THE STRIKE AS SOON AS FRIDAY. HE HAS SCHEDULED ANOTHER LIVESTREAM ON THE WEB AT 10 A.M. EASTERN TIME. IT SAYS THEY WILL EXPAND THE STRIKES ON FRIDAY BARRING ANY MAJOR PROGRESS AT THE TABLE. WE WILL CONTINUE TO FOLLOW THAT
HERE AND YOU UPDATES AS WE GET THEM. IN THE MEANTIME, WE WILL HAVE A SIT DOWN WITH A GUEST AND HER TAKE ON ECONOMIC CONDITIONS. KATIE: ALSO A REPRESENTATIVE FROM DEVELOPER PARTNERS INTERNATIONAL. ROMAINE: AFTER THE BELL, MICRON REPORTING.
INVESTORS ARE LOOKING FOR A REBOUND IN THE SALES OF CHIPS. ALL THAT AND MORE COMING UP IN JUST A BIT. THIS IS BLOOMBERG. ♪ ROMAINE: THE LATEST READ ON THE U.S. ECONOMY COMING IN STRONG. ORDERS PLACED FOR BUSINESS EQUIPMENT REBOUNDED IN AUGUST SUGGESTING THAT BUSINESS INVESTMENT IS HOLDING UP AGAINST HIGHER BORROWING COSTS.
THOSE BORROWING COSTS COULD CONTINUE HIGHER IS TREASURY RATES CONTINUE TO MOVE IN THE SAME DIRECTION. OUR GUEST JOINING US NOW. GOOD TO SEE YOU ONCE AGAIN. I WANT TO START OFF WITH RATES. WE ARE SEEING FRESH HIGHS AND SOME OF THE KEY PARTS OF THE YIELD CURVE. WHEN YOU LOOK AT THE TRAJECTORY
OF RATES GOING HIGHER, WHAT IS THAT TELLING YOU? WHAT ARE PEOPLE TRYING TO PRICE INTO THE MARKET? GUEST: THERE COULD BE LONGER TERM AT PLAY SUCH AS THE FISCAL TRAJECTORY OF THE U.S. ECONOMY. IN GENERAL POTENTIALLY HIGHER RATES FOR LONGER. THE CENTRAL BANKS HAVE BEEN TALKING ABOUT. BUT IT COULD ALSO BE THE SUPPLY AND DEMAND STORY. SINCE THE REFUNDING
ANNOUNCEMENT THIS SUMMER, RATES HAVE BEEN MOVING HIGHER AND OTHER CENTRAL BANKS LIKE THE BOJ HAVE ALSO CHANGED POLICY. THIS LEAVES US WITH FEWER BUYERS IN THE MARKET. ROMAINE: YOU AND YOUR TEAM PUT OUT YOUR OUTLOOK FOR Q4.
A COUPLE OF THINGS JUMPED OUT AT ME, THE TALK ABOUT RECESSION AND ALMOST THE INEVITABILITY OF IT IN THE SHORT-TERM. GUEST: WE DO ASSIGN A HIGHER PROBABILITY TO THE RISK OF THE FAT TAIL. MARKETS HAVE GOTTEN OPTIMISTIC ABOUT THE SOFT LANDING IN THE U.S. BUT WHAT COULD POTENTIALLY
HAPPEN IS WITH THE ECONOMIC STRENGTH WE ARE SEEING, INFLATION COULD PROVE STICKY AND SERVICES. AS WE HAVE DISCUSSED HERE. IF THAT HAPPENS, THE FED MAY FEEL THE NEED TO SLAM ON THE BRAKES. KATIE: WHAT IS THE RECESSIONARY PLAYBOOK? THE U.S. HITS A RECESSION, YOU BUY BONDS BUT IF YOU LOOK AT THE BOND MARKET, IT DOESN'T SEEM LIKE THAT'S A SAFE PLACE TO HIDE OUT. IF WE GET THE ECONOMIC DOWNTURN, WHERE IS THE SAFETY QUESTION MARK? GUEST: WE THINK HIGHER QUALITY INCOME SHOULD FARE BETTER.
COMPANIES THAT HAVE ISSUED LOWER RATED DEBT ARE MORE VULNERABLE IN THAT ENVIRONMENT. WE SEE A HIGHER PROBABILITY OF A SOFT LANDING IN THE U.S. THEN EUROPE. WHERE ENERGY PRICES ARE STILL HIGHER. THAT'S BEING FELT MORE ACUTELY. KATIE: TALK TO US SPECIFICALLY ABOUT THE U.K. BECAUSE YOU SAY THE U.K. REALLY STANDS OUT IN A BAD WAY.
GUEST: IT'S AN UNFORTUNATE SITUATION BECAUSE THEY ARE FACING THE DIFFICULTY OF -- THAT IS SIMILAR TO CONTINENTAL EUROPE AND THAT THE HIGH ENERGY PRICES ARE HURTING THEM. IN ADDITION, THEY HAVE THE ISSUE THAT IS MORE PRONOUNCED IN THE U.S., THAT STAGFLATION RISKS ARE HIGHER IN EUROPE. ROMAINE: WILL THESE BE INDIVIDUAL STORIES BASED ON REGION? GUEST: THEY MAY BE TO SOME EXTENT. I THINK WE WILL SEE A DIVERGENCE IN 2022 MORE -- 2024. ROMAINE: WHAT SAVES US QUESTION MARK EVEN IF YOU HAVE A WORST-CASE SCENARIO FOR RECESSION COMING -- TAYLOR HAS BEEN LOOKING AT TAYLOR SWIFT.
IS THERE ANYTHING OUT THERE THAT YOU SEE AS A POTENTIAL NET POSITIVE THAT HELPS US GET TO THAT SOFT LANDING AND AVOID RECESSION? GUEST: BALANCE SHEETS ARE STILL QUITE STRONG IN THE U.S.. THE CONSUMER HAS BEEN VERY RESILIENT AND WE ARE HOPING FOR THE CONSUMER TO REMAIN RESILIENT EVEN THOUGH WE SEE POCKETS OF WEAKNESS POPPING UP. OVERALL AS LONG AS THE LABOR MARKET IS STRONG, THE CONSUMER SHOULD REMAIN RELATIVELY STRONG. KATIE: SO FAR, THAT HAS DEFTLY BEEN THE TREND. ROMAINE:
I BOUGHT SOMETHING TODAY. KATIE: TAYLOR SWIFT TICKETS? ROMAINE: I CAN'T AFFORD THAT. DO YOU KNOW HOW MUCH THOSE COST? KATIE: COMING UP ON THE CLOSE, WE WILL SPEAK WITH THE COFOUNDING PARTNER AND CEO AT DEVELOPMENT PARTNERS INTERNATIONAL. WHY SHE SAYS AFRICA REPRESENTS A UNIQUE OPPORTUNITY FOR INVESTORS. THIS IS BLOOMBERG. ♪ IT'S ROMAINE: WE STARTED OFF TALKING ABOUT THE U.S.
MARKETS AND WE HAVE PIVOTED WHAT'S GOING ON IN THE EURO AND U.K. REGIONS. NOW LET'S TURN TO EMERGING MARKETS SPECIFICALLY AFRICA AND THE CHALLENGES THERE THAT FOR SOME ARE LEADING TO DE-RISKING AND TO SOME LEADING TO THE SEARCH FOR OPPORTUNITY. OUR GUEST'S WITH A PRIVATE EQUITY FIRM THAT FOCUSES ON INVESTMENTS IN AFRICA. YOU HAVE YOUR FINGER ON THE PULSE OF WHAT'S GOING ON.
WE SPOKE WITH SOMEONE A FEW WEEKS AGO TALKING ABOUT THE IDEA OF WHERE THE OPPORTUNITIES ARE IN A HIGH RATE ENVIRONMENT AND IN AN ENVIRONMENT WHERE PEOPLE ARE TRYING TO DE-RISK HERE. IS ANYTHING YOU ARE SAYING THAT KEEPS YOU ENCOURAGED IN THE FACE OF WHATEVER SHORT-TERM CYCLE WE ARE IN? GUEST: ABSOLUTELY. SOME OF THE SECULAR TREND IN AFRICA ARE VERY COMPELLING. BY 2050, 1 OUT OF EVERY FOUR HUMANS BANK -- HUMANS IN THE WORLD ARE AFRICAN. 10 OF THE LARGEST CITIES IN THE WORLD WILL BE IN AFRICA. 10 OF THE 20 LARGEST CITIES.
WHEN YOU LOOK AT THOSE TRENDS OF URBANIZATION, POPULATION GROWTH, A YOUNG POPULATION AVERAGE AGE ONLY 19.5, THAT MEANS THERE IS A GROWING CONSUMER CLASS IN AFRICA AND A GROWING MASS-MARKET. THAT CREATES OPPORTUNITIES FOR COMPANIES THAT DEVELOP AND SELL THOSE PRODUCTS. IN AFRICA WE ARE SEEING THE MISMATCH OF SUPPLY VERSUS DEMAND. EVEN IN A DOWN MARKET HIGH MARKET INFLATION, DEVALUATIONS, THAT OPPORTUNITY STILL EXISTS AND WE KNOW THAT THROUGH THE GROWTH OF OUR COMPANIES IN AFRICA EVEN TODAY. ROMAINE: I HAD A CONVERSATION A FEW WEEKS AGO CAME UP IN THE CONTEXT OF THE PRESSURE PUT ON INDIA RIGHT NOW.
IT SEEMS TO BE THE SHINY OBJECT IN EMERGING MARKETS. THEN WE TALKED ABOUT THE AMOUNT OF INVESTMENT THAT AFRICAN MARKETS ARE LOOKING AT IT COMES TO INFRASTRUCTURE AND TECHNOLOGY. A LOT OF THAT MONEY INSTEAD OF FLOWING INTO THOSE NATIONS SEEMS TO BE CHASING AFTER INDIA. IS THERE A COMMON GROUND FOR SHARING OF RESOURCES THAT YOU THINK INVESTORS MIGHT SEE? GUEST: I THINK ONE OF THE ANSWERS TO THAT IS LACK OF COMPETITION. IF INVESTORS ARE GOING TO A CERTAIN REGION OF THE WORLD AND ANOTHER REGION OF THE WORLD HAS FIVE OUT OF THE TOP FASTEST GROWING COUNTRIES AND AT THE SAME TIME, A SMALL AMOUNT COMPARED TO OTHER REGIONS OF THE WORLD OF PRIVATE CAPITAL, THAT CREATES OPPORTUNITIES. THAT'S THE REASON WE ARE IN AFRICA. ABSOLUTELY. I SHOULD ALSO MENTION ONE OF
THE OPPORTUNITIES IS TECHNOLOGY DIGITIZATION. WHILE THAT HAS GROWN EVERYWHERE DURING COVID, AND AFRICA BECAUSE OF THE LACK OF LEGACY ASSETS, IT HAS MADE A HUGE IMPACT AGAIN ON THE DELIVERY OF GOODS AND SERVICES TO THE MASS-MARKET RATHER THAN JUST THE MIDDLE CLASS AND ALL SORTS OF GOODS AND SERVICES. AGAIN, ANOTHER GREAT OPPORTUNITY AROUND WHICH ONE CAN COALESCE IN INVESTING IN COMPANIES THAT PROVIDE THOSE OPPORTUNITIES. KATIE: WHEN YOU THINK ABOUT THOSE THEMES AND MICRO ECONOMIC CONTACT -- CONTEXT OF HIGH INFLATION AND HIGH AND RISING INTEREST RATES AROUND THE GLOBE PARTICULARLY IN DEVELOPED COMPANY'S, HOW HIGH OF A HURDLE IS THAT FOR SOME OF THESE POTENTIAL INVESTMENTS THAT COULD BE HEADING TO AFRICA? GUEST: IN AFRICA ALSO, PARTS OF AFRICA AND LET'S REMEMBER IT'S 54 COUNTRIES, THERE IS INFLATION IN PARTS AND THERE ARE VERY WELL-BALANCED ECONOMIES IN PARTS AND THEREIN LIES THE OPPORTUNITY.
PARTS OF AFRICA, YOU HAVE INFLATION TOPPING 30%. IN OTHER PARTS NAMELY WEST AFRICA YOU HAVE A VERY CALM CURRENCY PEG MOSTLY TO THE EURO. IT IS BEEN DEVALUING CALMLY OVER THE LAST SEVERAL YEARS. YOU HAVE 6% GROWTH THAT'S THE REGION THAT HAS A LOT OF OPPORTUNITIES.
AGAIN, DEVELOPING REGION WERE WE HAVE COMPANIES LIKE A MULTICOUNTRY CREDIT COMPANY THEN ANOTHER ONE THAT DELIVERS GOODS AND SERVICES IN THE AGRIBUSINESS AND CHEMICALS AREA, USUALLY ASKED GROWING. -- USUALLY FAST-GROWING. ROMAINE: THERE HAVE BEEN CONCERNS ABOUT GEOPOLITICAL CONCERNS. THERE HAS BEEN SPECULATION THAT THIS MIGHT BE PART OF A BROADER CYCLICAL TREND WHERE SOME OF THE OLD REGIMES ARE FACING THE CONSEQUENCES OF ECONOMIC DECISIONS COULD CREATE FURTHER INSTABILITY. GUEST: YES AND THIS IS SOMETHING WE ARE LOOKING AT. THE INTERESTING THING I HAVE LEARNED FROM OUR COMPANIES AND COLLEAGUES IN THE LAST YOU WEEKS IS THIS.
THERE HAVE BEEN THREE COUPS IN WEST AFRICA BUT THE LARGEST ECONOMIES IN THE REGION WHERE MOST OF OUR INVESTMENTS COME FROM OUR STABLE. HOWEVER, EVEN IN COMPANIES LIKE NIGER, THERE HAS BEEN A COUP BUT THE GOVERNMENT HAS LEFT THE PRIVATE SECTOR OPERATE AS IT DID BEFORE. OUR COMPANIES THERE ARE DOING FINE. ONE HAS TO SEPARATE IN AFRICA THE POLITICAL FROM ECONOMIC. ROMAINE: WE APPRECIATE YOU TAKING TIME FOR US. SHE IS THE COFOUNDING PARTNER AND CEO AT DEVELOPMENT PARTNERS INTERNATIONAL.
WE SHOULD POINT OUT THAT EMERGING MARKETS, EVERYONE SAYING IT'S SUPPOSED TO BE IN A NEW RENAISSANCE AND THAT TRADE FADED BECAUSE OF THE YIELD STORY. WE ARE TALKING ABOUT DOZENS AND DOZENS. KATIE: 54 COUNTRIES ALONG IN AFRICA. ROMAINE: YIELDS CONTINUE TO TICK HIGHER AND THE DOLLAR ON THE HIGHEST WIN STREAK ALL YEAR LONG.
LET'S GO TO ABIGAIL DOOLITTLE. >> THE STRONG DOLLAR IS HAVING AN EFFECT ON THE COMMODITY SPACE. THE BLOOMBERG COMMODITY INDEX IS HIGHER BUT THE DOLLAR STRENGTH. WE HAVE REAL STRENGTH FOR CRUDE OIL. ONE OF THE BIG COMPONENTS. THAT HAS TO DO WITH THE FACT THAT STOCK FELL LAST WEEK.
GAS IS ALSO GOING ALONG FOR THE RIDE. THE SPREAD BETWEEN WTI AND BRENT CRUDE IS NARROWING. TO THE DOWNSIDE, METALS HAVING EVERYTHING TO DO WITH STRONG DOLLAR. SILVER HAS INDUSTRIAL USES, BUT REALLY IT WILL GO OPPOSITE OF THE DIRECTION OF THE DOLLAR.
ON THE MONTH, WE ARE LOOKING AT THE WORST MONTH FOR THE S&P 500 GOING BACK TO DECEMBER OF LAST YEAR OR SEPTEMBER OF LAST YEAR DEPENDING. YOU CAN SEE THE COMMODITY INDEX IS DEFINITELY FLAT. ROMAINE: INTERESTING TO SEE THOSE MOVES THAT COULD BE UPENDED IF WE HEAD TOWARD A SHUT DOWN.
ONE SECTOR THAT COULD GET HIT THE HARDEST, FEDERAL CONTRACTORS. AMONG SOME OF THE COMPANIES FACING THE BIGGEST RISK. JOINING US IS OUR GUEST ON CAPITOL HILL. WE JUST HEARD FROM MITCH MCCONNELL TALKING ABOUT THE PROSPECTS FOR A DEAL. HE SAYS THE HOUSE AND SENATE ARE STILL FOLLOW-UP -- FAR APART. WHO GETS AFFECTED?
I'M TALKING ABOUT THE COMPANIES AND CONTRACTORS. IF WE GET TO THE SEPTEMBER 30 AND IT IS NO DEAL. >> WE LOOK AT THE GENERAL ECONOMIC IMPACT OF SHUT DOWN. WE ESTIMATE 20 BASIS POINT DROP TO GDP FOR EACH WEEK THE GOVERNMENT SHUT DOWN WHICH IS CONCENTRATED AMONG FEDERAL EMPLOYEES AND ACTIVE-DUTY MILITARY WHO WILL NOT GET PAID.
THEN CONTRACTORS. IT COULD BE $1.9 BILLION PER DAY LOST TO CONTRACTORS. THE LONGER THE SHUTDOWN GOES ON, THE MORE THAT THOSE EFFECTS RIPPLE TO THE ECONOMY. KATIE: WIDESPREAD IMPACT. THE LENGTH MATTERS BUT SO DOES THE ECONOMIC DROP. THINK ABOUT WHERE WE ARE NOW VERSUS LAST YEAR, WE ARE DEALING WITH A HIGHER INTEREST RATES.
LOOK AT THAT MEAN FOR THE TYPE OF REVENUE THAT COULD BE LOST? A LOT OF CONTRACTORS WILL HAVE A REAL CASH CRUNCH. IF YOU ARE LOOKING AT MULTIPLE WEEKS, ABOUT REVENUE NOT COMING IN, THEY ARE ALREADY FACING A CASH FLOW ISSUE BECAUSE OF INFLATION MIND THE WORKFORCE ISSUES. WHEN YOU GO INTO THE CAPITAL MARKETS, IT'S HARD TO RAISE THAT MONEY AND SOME OF THESE COMPANIES COULD GO BELLY UP.
ROMAINE: ANOTHER ISSUE IS THE HIGH INTEREST RATES. DURING THE LAST SHUTDOWNS, BUSINESSES HAD TO GO TO THE PRIVATE MARKET WHERE THEY WERE GETTING HIGHER RATES BUT THAT WAS AT A TIME WHEN RATES WERE NEAR ZERO. GUEST: DURING THE LAST GOVERNMENT SHUT DOWN, 35 DAYS AND 2019, THAT WAS A PARTIAL SHUTDOWN. THE DOD AND DEPARTMENT OF LABOR WERE OPEN BUT HOMELAND SECURITY WAS CLOSED. ANOTHER PART OF THIS IS THE ECONOMIC DATA THAT WON'T BE AVAILABLE.
THAT WILL MAKE IT HARD FOR THE FEDERAL RESERVE IN THE NOVEMBER MEETING TO MAKE A RATE DECISION. RIGHT NOW SHUTDOWN IS ALMOST A CERTAINTY. KATIE: I'M SURE YOU WILL HAVE A VERY BUSY WEEKEND. IT'S A LAST POINT THAT I'M REALLY INTERESTED IN, THE FEDERAL RESERVE FOR THE MONTH OF OCTOBER TO BE FLYING BLIND.
ROMAINE: YOU WOULD HOPE TO HAVE ACCESS TO OTHER DATA POINTS THEY CAN WATCH. IT WILL BECOME A BIG ISSUE IF IT IS PROLONGED BECAUSE IT DISRUPTS EVERYTHING LIKE DOMINOES. KATIE: THE LENGTH OF TIME THAT WE ARE TALKING ABOUT IF WE GET SOMETHING SIMILAR TO THE 2018 EXPERIENCE, 35 DAYS, THEN WE WOULD BE HAVING A MUCH DIFFERENT CONVERSATION. ROMAINE:
THERE WERE COMMENTS BY NEEL KASHKARI WHERE HE TALKED ABOUT THE IDEA THAT THE FED'S CALCULUS CHANGE SHOULD THERE BE A SHUTDOWN OF MORE THAN A WEEK OR TWO. KATIE: STILL AHEAD, WE HAVE TO TALK ABOUT MICRON. IT IS OUT WITH ORTH QUARTER RESULTS LATER TODAY. WE WILL GET MORE PERSPECTIVE ABOUT THE MARKETS APPETITE FOR MEMORY CHIP PRODUCTS. THIS IS BLOOMBERG. ♪ ROMAINE: THE BIG MOVERS ON THE BACK OF ANALYST RECOMMENDATIONS. ZIONS BANCORP DOWNGRADE. THE UPCOMING EARNINGS SEASON COULD BE A SELL THE NEWS EVENT.
SHARES DOWN ABOUT 1%. NEXT UP INTERNATIONAL PAPER UPGRADED TO HOLD FROM UNDERPERFORM. THE CYCLICAL BOTTOM FOR THE PACKAGING INDUSTRY MAY BE NEAR.
THOSE SHARES HIGHER BY 1% ON THE DAY. FINALLY, WW INTERNATIONAL GETTING LIFTED TO HOLD. AS PRESCRIPTION WEIGHT LOSS DRUGS DOMINATE THE SPACE. WHILE PROGRESS MAY BE SLOW, AND ANALYST BELIEVES WW COULD PLAY A KEY ROLE IN THAT LANDSCAPE AND LEVERAGE THE PARTNERSHIPS IT HAS. 9% GAIN FOR THE DAY ON BW. -- WW. MICRON IS SAID TO REPORT TONIGHT AND THERE ARE A LOT OF EXPECTATIONS ABOUT WHERE WE ARE IN THE MEMORY CHIP EVERY CYCLE.
-- RECOVERY CYCLE. OUR GUEST IS A TECHNOLOGY ANALYST. SO MUCH OF THE FORTUNES OF THIS COMPANY AND THE EXPECTATIONS OF INVESTORS WILL BE PREDICATED ON WHERE THEY THINK WE ARE RIGHT NOW IN THE MEMORY CHIP CYCLE.
WHERE ARE WE? GUEST: SEMICONDUCTORS ARE CLEARLY A CYCLICAL INDUSTRY. WHEN IT COMES TO MEMORY CHIPS, THEY FIT THE BILL. IF YOU LOOK AT THE YEAR AGO, REVENUE IS DOWN 55%. MICRON WAS PRINTING TWO DOLLARS PER QUARTER POSITIVE EPS, NOW THEY HAVE LOST TWO DOLLARS PER QUARTER. I THINK THE GOOD NEWS IS THAT CONDITIONS SHOULD BE PASSED THE WORST. GROSS MARGINS ARE STILL
NEGATIVE. BUT AT THIS STAGE, WHETHER MICRON IS LOSING, I THINK IT IS SPLITTING HAIRS. THE BIGGER THING IS WHERE PRICING IS GOING. THAT'S THE SWING AND THE CYCLE AND THAT'S WHERE WE HAVE INCREASED OPTIMISM. ROMAINE:
ON AVERAGE, INVESTORS ARE EXPECTING ABOUT $1.18 ADJUSTED LOSS PER SHARE ON REVENUE OF $3.93 BILLION THE QUARTER. EVERYONE WANTS TO KNOW WHAT MICRON'S STAKE IS IN THE AI BOOM. THE HASN'T BEEN A LOT OF TALK ABOUT MICRON IN THAT SPACE. DO THEY HAVE SPACE THERE? GUEST: THIS HAS CLEARLY BEEN A RUB AGAINST STOCK AND THE COMPANY. THEY HAVE A DIFFERENT KIND OF
TECHNOLOGY. THE TYPE OF MEMORY WE ARE TALKING ABOUT IS HIGH-BANDWIDTH MEMORY. DUE TO SPECIFIC TO THE GPU A ICED -- USED FOR AI COMPUTE. THE KOREANS HAVE LEADTIME AGAINST MICRON. WE HEARD THAT THEY HAVE STARTED TO PLACE ORDERS WITH SOME SUPPLIERS. EVEN THOUGH THAT'S NOT GUARANTEE THAT THEY HAVE ONE BUSINESS, IT'S A POSITIVE INDICATION OF THEM GAINING TRACTION AND HAVING THE CONVICTION TO START INCREASING OUTPUT POTENTIALLY NEXT YEAR.
I THINK THAT'S GOOD NEWS. WE WILL SEE IF THEY HAVE MORE TO SAY ABOUT THAT TONIGHT. KATIE: ASSUMING THEY ARE ABLE TO INCREASE CAPACITY, WHAT KIND OF OFFSET WOULD THAT BE FOR WHAT'S GOING ON IN THE BROADER MEMORY SPACE IF WE ARE TRULY REBOUNDING? GUEST: WHAT WE ADVOCATED EARLIER THIS WEEK WAS WE SEE IN NEAR-TERM OPPORTUNITY TO BE OVERWEIGHT BECAUSE OF THE POTENTIAL OPTIONALITY TO START TO RAISE PRICING.
THE REASON WHY IT'S A LUKEWARM CALL AND WE HAVE A LONGER-TERM HOLD RATING IS IT'S LARGELY A ONE-SIDED AFFAIR WEANING IT'S MORE SUPPLY THAN DEMAND DRIVEN AT THIS TIME. THE GOODNESS IS OVER THE PAST 12 BUCKS, WE HAVE SEEN SUPPLY DECELERATE. MEANWHILE THE BIGGEST DEMAND DISRUPTION SEEMS TO BE IN THE PRIOR 12 MONTHS.
IT'S HARDER TO VISUALIZE BUT I THINK IS HAS CROSSED OVER WHERE THEY HAVE CUT BACK TOO MUCH. WE WILL SEE IF THAT BECOMES LEVERAGE IN 2000 -- IN Q4. KATIE: SHARES ARE UP 35% YEAR TO DATE. YOUR LONG-TERM HOLD BUT A TACTICAL SHORT CALL. HOW MUCH COULD THEY RALLY IN
THE WEEKS AND MONTHS? GUEST: WE HAVE SAID A 10%-50% RALLY. THAT WOULD BE UNDERWRITTEN BY PRICE INCREASES TO THE CONTRACT RATE IN WHICH THEY CHARGED ENTERPRISE CUSTOMERS. IT HAS BEEN MOVE IN THE SPOT RATE THAT COULD BE SPECULATION BUT NOT AS GOOD OF A CONFIRMING SIGNAL. IF SAMSUNG AND OTHER SUPPLIERS ARE ABLE TO RAISE PRICING, THAT WOULD BE A TAILWIND ON THE BACK OF THE STOCK. ROMAINE: GREAT TO CATCH UP WITH YOU. A PREVIEW OF WHAT'S AHEAD, MICRON SET TO REPORT EARNINGS AFTER THE BELL.
MEANWHILE, WE WILL HAVE A CONVERSATION WITH A GLOBAL HEAD OF M&A TO DIVE INTO HELP BANKERS PREPARING FOR THE END OF RECESSION FEARS AND THE INCREASING POPULARITY OF AI. THIS IS BLOOMBERG. ♪ ROMAINE: WELCOME BACK. IT'S TIME FOR OUR WALL STREET WEEK DAILY SEGMENT WITH DAVID WESTIN.
WE KNOW THIS HASN'T BEEN THE GREATEST YEAR FOR M&A VOLUMES. DAVID: AFTER RECORD YEARS, WE HAVE HAD FOLLOW TIMES AND THE QUESTION IS IF AND WHEN IT WILL COME BACK? OUR GUEST IS A GLOBAL HEAD OF MNA. IS THERE A PIPELINE BUILDING? GUEST: IT'S COMING BACK. IN 2020 WE BROKE EVERY RECORD
IMAGINABLE. THEN IT CAME DOWN PARTICULARLY ON THE VALUE SIDE BUT I SEE THE GREEN SHOOTS AGAIN. WE ARE PREPARING WITH THE C-SUITE LOOKING AT TRANSACTIONS AGAIN. I WOULD CALL WHAT I HAVE MEASURED OPTIMISM FOR THE NEXT
12 MONTHS. DAVID: IF THERE IS A PIPELINE BUILDING UP, WHAT IS REQUIRED TO RELEASE IT? GUEST: THINK ABOUT OUR REALITY. WE HAVE DRAMATICALLY CHANGING LANDSCAPES AND HOW WE MOVE PEOPLE, THINGS, HOW WE CATAPULT TECHNOLOGY FORWARD, ENERGY TRANSITION. ALL OF THESE REQUIRE M&A. WE HAVE THESE AMAZING PROPELLERS THAT ARE HAPPENING. WE ALSO HAVE A LOT OF HEADWINDS. REGULATORY HEADWINDS, FINANCING HEADWINDS.
VERY ACTIVE ENGAGED ANTITRUST OFFICIALS AND REGULATORS. MORE EXPENSIVE DEBT IN THE MARKET. THEN NATIONAL SECURITY CONCERNS. I WAS AT LAGUARDIA THE OTHER DAY AND WE WERE STUCK ON THE RUNWAY WAITING TO TAKE OFF. I THINK ABOUT ALL THOSE PLANES ON THE RUNWAY AS M&A DEALS. I THINK ABOUT THE C-SUITE IN
THE COCKPIT SAYING WHEN CAN WE TAKE OFF AND HOW HIGH DO WE FLY, WHERE DID WE FLY. THERE HEADWINDS, BUT WE HAVE TO GO. THAT'S BECAUSE OF THE TECHNOLOGY PER PERILS -- TELLERS THAT ARE OCCURRING. ROMAINE: OBVIOUSLY AI HAS BEEN THE SHINY NEW OBJECT. THERE'S BEEN A LOT OF DISCUSSION ON THE PERIPHERY OF THE IS AN ENTIRE ECOSYSTEM RIGHT FOR M&A ACTIVITY. ARE YOU ALREADY SEEING THAT? GUEST: AMAZON AND GOOGLE ARE LOOKING AND THEY ARE INVESTING IN THE SPACE AND IT'S A REALITY NOW. SIX MONTH AGO, YOU HAD TO TALK
ABOUT AI. NOW THEY HAVE TO IMPLEMENTED. I EXPECT A LOT OF TRANSACTIONAL ACTIVITY THERE. BY DEFINITION BECAUSE YOU CAN'T DO IT CRITICALLY. -- YOU CAN'T DO IT AGAIN EQUATE. I ALSO SEE A LOT IN THE MOBILITY SPACE. YOU SEE OXYMORONS PUSHING US MORE TOWARD M&A.
15 DISTRICTS IN THE U.S. THAT HAVE RECEIVED THE MOST INVESTMENT FOR EV UNDER THE IRA ARE ALL REPUBLICAN DISTRICTS. THEY ARE IN THIS OUTCOME OF THE SOUTHEAST, RURAL AREAS. THEY LOVE THE INFLUX OF CAPITAL AND INVESTMENT AND JOB OPPORTUNITIES. WE HAVE THESE PROPELLERS MOVING US FORWARD AND WE HAVE TO FIND A WAY TO NAVIGATE THROUGH THE FTC COME AT THE DOJ, THE NATIONAL SECURITY DEPARTMENT.
ROMAINE: THE ENVIRONMENT FOR M&A DEALS FROM A REGULATORY STANDPOINT IS VERY DIFFERENT. I'M CURIOUS AS TO HOW YOU SQUARE THAT CIRCLE BECAUSE WE ARE JUST TALKING ABOUT AT THE BEHEMOTHS AND LOCKING A DEAL. THEY ARE LOOKING AT SMALLER DEALS SAYING THAT THIS BE A MONOPOLY IN THE FUTURE AND WE SHOULD NIP IT NOW. GUEST:
IT IS PROSPECTIVE. THE WAY THE REGULATORS IN D.C., PROCESS, AND LONDON -- BRUSSELS, AND LONDON. THE PROSPECTIVE POLICYMAKING IN THE WAY THERE VIEWING AND SCRUTINIZING ORDERS. -- SCRUTINIZING MERGERS.
THE REGULATIONS LOOK SO DIFFERENT THAN WHAT WE HAD BEFORE. WHAT WE HAD BEFORE WAS ABOUT MARKET POWER PRICING CONTROL. NOW IT'S ABOUT ARE YOU TRANSACTING IN A WAY THAT MAKES THINGS LESS COMPETITIVE. THE ROLES TALK ABOUT WHAT LESS COMPETITIVE MEANS. NOT AS GOOD FOR THE LABOR FORCE. PREVENTING NEW TECHNOLOGIES FROM COMING INTO PLAY OR PREVENTING SERIAL TRANS ACTORS.
YOU DO M&A ON A RECURRING BASIS AND YOU ARE SUBJECT TO MORE SCRUTINY. DAVID: PRIVATE EQUITY. WE HAD THE CHAIR OF THE SEC ON YESTERDAY AND SHE WAS IS CONCERNED ABOUT THE DETERRENT EFFECT. SHE HAVING THAT IN YOUR EXPERIENCE? GUEST: I EXPECT LESS AND LESS. LESS AND LESS DETERRENCE. MORE ACTIVITY GOING FORWARD. WHAT I HEAR FROM THE C-SUITE NOW IS NOT WHETHER WE CAN DO A TRANSACTION BUT HOW WE CAN DO IT. INCREASINGLY, THESE DEALS ARE GETTING LINED UP FOR 2024. THAT'S WHY I HAVE MEASURED
OPTIMISM. WITH THE C-SUITE SAYING WE NEED TO GET OVER THE MOUNTAIN, WE WANT TO BRING THAT CAPABILITY WE WANT A JOINT VENTURE IN THAT GEOGRAPHY, TELL US HOW WE CAN DO IT. 6-12 MONTHS AGO, IT WAS CAN WAIT DO IT? -- CAN WE DO IT? NOW THEY ARE MORE INCLINED TO SAY TELL US HOW TO DO IT BECAUSE WE BELIEVE WE CAN. THE TRACK RECORD WITH CASES SETTLING, CASES BEING LOST BY THE U.S. GOVERNMENT ARE SUCH THAT THERE'S MORE OF A SENSE OF CONFIDENCE AND LET'S GO. DAVID:
CAN WE AFFORD TO DO THE DEAL? YIELDS ARE HIGHER NOW. HOW BIG OF AN IMPEDIMENT IS THAT? GUEST: IT IS REAL, IT HAS GOTTEN MORE EXPENSIVE. YOU HAD WONDERFUL GUEST COMING ON TALKING ABOUT THE POSSIBILITY OF A 7% ENVIRONMENT. WE THINK IT WILL BE MORE LIKE
5.5% BUT WE WILL SEE. AT THE SAME TIME EFFECTS VALUATIONS. THE VALUATIONS HAVE TO GET RESET TO ACCOMMODATE THE MORE EXPENSIVE NATURE OF ACQUISITION FINANCING. ON THE VALUATIONS GET RESET, THE SELLERS WHO ARE QUITE PROUD, THE ASSETS GET LESS INCLINED TO PART WAYS WITH HER ASSETS. ROMAINE:
THIS GOES BACK TO THE PIPELINE AND YOUR ANALOGY OF THE PLANES ON THE RUNWAY. WE HAVEN'T SEEN AS MUCH FINANCING AND EVEN OF STOCK NOT QUITE AS MUCH AS IN THE PAST. GUEST: WHAT I THINKS INTERESTING IS ABLE LEARN FROM 2008. THEY FROZE THEN. THEY HAVE CONTINUED TO WORK ON THEIR BALANCE SHEETS AND BECAUSE THOSE BALANCE SHEETS AT THIS MOMENT ARE SO MUCH STRONGER, THE STRATEGIC'S AND THE DRY POWDER WHICH SPONSORS ARE READY TO GO. THEY HAVE BEEN WAITING TO SEE THAT THE SKIES ARE FRIENDLY. THIS SKIES ARE FROM THE, THEY
DON'T WANT TO TAKE OFF. YOU HAVE PLANES THAT THE GUARDIAN, BUT THERE HAVE BEEN A LOT OF PLANES THAT ARE FUELED, STAFF, AND READY. I THINK WE WILL SEE MORE OF A LIFTING AND NAVIGATING OBSTACLES. ROMAINE: I LOVE YOUR AIRPLANE ANALOGY BUT I WISH YOU HAD PICKED DIFFERENT AIRPORT. DAVID: THANK YOU TO OUR GUEST. TOMORROW, WE DISCUSSED THE IMPACT OF AN ISRAELI SAUDI DEAL, WHAT IT COULD MEAN FOR THE MIDDLE EAST AND GLOBAL GROWTH OVERALL.
THEN ON FRIDAY, TALKING ABOUT WHETHER THE U.S. HAS HAD ITS BEST SHOT AT STIMULATING THE ECONOMY. ROMAINE: WE WILL TALK ABOUT THAT IN JUST A BIT. A FOCUS ON THE POTENTIAL OF GOVERNMENT SHUTDOWN, A NEW PRODUCT FROM META, AND LOOK AT CRUDE OIL.
THIS IS THE CLOSE ON BLOOMBERG. ROMAINE: THIS IS THE COUNTDOWN TO THE CLOSE. KATIE: WE ARE AT CYCLE HIGHS. ROMAINE: THE VOLATILITY IS VEXING A LOT OF PEOPLE. IT TRADED CLOSE TO 20, IT HAS NOW AT 18.5 THE TREND IS CLEAR. THE OTHER LINE ON YOUR SCREEN IS OPTION ADJUSTED SPREAD.
THAT IS MOVING HIGHER AS WELL. KATIE: WE ARE SEEING SOME RIPPLES IN THOSE MARKETS BUT HIGH-YIELD AND THE VIX, IT HAS BEEN VERY CALM AGAINST WHEN YOU LAY IT AGAINST WHAT WE ARE SEEING WITH THE TREASURY MARKET AND THE VOLATILITY INDEXES THERE. LET'S LOOK AT SINGLE STOCKS. IT WAS AWARDED THE U.S. ARMY CONTRACT VALUED UP TO TEEN MILLION DOLLARS.
GOVERNMENT CONTRACT ORDERS MAKE UP 6.2% OF PALANTIR REVENUE. ROMAINE: IT'S A BIG DEAL AND I HATE TO BRING IT UP, BUT WE ARE TALKING ABOUT GOVERNMENT SHUTDOWN. THESE ARE LONG-TERM CONTRACTS SO EVEN IF THERE IS A BREAK IN PAYMENTS IN THE SHORT-TERM, THEY GET IT BACK AT SOME POINT IN THEORY. KATIE: SHAREHOLDERS ARE DETERMINED NOT TO THINK ABOUT THAT. LIBERTY MEDIA HAS PROPOSED SPLITTING OFF THE BUSINESS THAT HOUSES SIRIUS XM.
SHARES UP 4.3%. LIBERTY OWNS 83% OF SIRIUS XM AND TRACKING STOCK. BLOOMBERG INTELLIGENT SYSTEMS IDEA BEHIND THIS COMPETITION -- COMBINATION IS TO NARROW THE COMPETITION. ROMAINE: LIBERTY MEDIA IS STILL A PUBLIC COMPANY.
I SAW YOU HAD COTY ON THERE AS WELL. KATIE: RIGHT NOW, IT IS LOWER BECAUSE IT IS LAUNCHING AN OFFERING OF 33 MILLION SHARES. THAT'S PART OF ITS DECISION TO LIST IN PARIS. TALK ABOUT STOCK OFFERING, I WOULD BE INTERESTED TO SEE HOW IT IS RECEIVED. ROMAINE:
THOSE SHARES DOWN FOR A FOURTH STRAIGHT DAY. WE ARE LESS THAN ONE HOUR AWAY FROM THE CLOSING BELL. OUR CLASS ASH CROSS-PLATFORM COVERAGE STARTS RIGHT NOW. >> COUNTDOWN TO THE CLOSE STARTS RIGHT NOW.
ROMAINE: THIS IS THE COUNTDOWN TO THE CLOSE. WE ARE JOINED BY HER COLLEAGUES CAROL MASSAR AND TIM STENOVEC. ANOTHER WHILE DAY IN THE MARKET. LOOK AT YOUR BLOOMBERG TERMINAL AND TELL ME.
CAROL: ARE YOU DOING THAT BECAUSE YOU KNOW I HAVE COMPUTER PROBLEMS? [LAUGHTER] TIM: SHE DOESN'T NEED A COMPUTER TO DO THIS. CAROL: WE ARE ROUNDING OFF OF OUR WORST NOVELS WHEN IT COMES TO OUR EQUITY TRADE. HAVING SAID THAT, WHAT'S GOING ON AT META? I THOUGHT THE METAVERSE WAS IT BUT THEY ARE DOING WAS FOCUSING ON CHATBOTS SUDDENLY BECAUSE I FEEL LIKE THEY ARE GETTING BIT I THE AI BUG. EVERYONE IS GETTING BIT BY IT INCLUDING THE HOLLYWOOD WRITERS CONTRACT. THERE IS A PROVISION IN THEIR. TIM: HOLLYWOOD WRITERS ARE WINNING ON A PROVISION THAT NO ROBOTS WILL GET SCREEN CREDITS.
THIS WAS ONE OF THE MAIN STICKING POINTS OVER THE LAST FIVE MONTHS. WE ARE STARTING TO GET DETAILS OF WHAT THE WRITERS ARE GETTING AT WITH THE STUDIOS ARE GETTING. ROMAINE: DO THEY STILL THAT TO WRITE THE SCRIPTS? TIM: THEY GET TO GET TRAINED ON SCRIPTS. SO THEY CAN TRAIN I I USING OLD SCRIPTS WHICH IS A CONTENTIOUS ISSUE. THERE ARE RULES LAID OUT. CAROL: GOVERNING THE USE OF AI.
ROMAINE: HOW TO THE ROBOTS FEEL ABOUT THEM? KATIE: THEY ARE FORMING THEIR OWN UNION. CAROL: THEY ARE COMING FOR YOU BECAUSE THEY FEEL UPSET. KATIE: LET'S TALK ABOUT GHOST JOBS. WE ARE ROUGHLY A MONTH AWAY FROM HALLOWEEN. WE PICKED THIS ONE TOGETHER. TIM: IT SOUNDS SPOOKY. KATIE: GOVERNMENT DATA INDICATES THERE'S ABOUT 9 MILLION JOBS AVAILABLE IN THE U.S. RIGHT NOW. INCREASINGLY -- YOU HAVE JOB SEEKERS BEING FRUSTRATED BECAUSE THEY ARE BEING GHOSTED BY THESE EMPLOYERS. THERE'S A GROWING FEELING THAT
A LOT OF THESE COMPANIES WITH OPENINGS DON'T INTEND TO FILL ALL THOSE JOBS THEN HAVE SOME SKEPTICISM OVER JOLTS DATA THAT WE ANALYZE ALL THE TIME WHEN WE TALK ABOUT THE TIGHT LABOR MARKET AND SO MUCH DEMAND FOR WORKERS. THIS IS REAL, THIS GHOST JOB TREND. IT WOULD PLACE A QUESTION AT THE END OF THAT. ROMAINE: WHAT'S THE INCENTIVE FOR THEM TO DO THAT? TIM: I WAS ASKING THE SAME QUESTION SO I CALLED MOLLY SMITH WHO WROTE THIS STORY ALONG WITH MATT BOYLE. ROMAINE: THAT'S PROACTIVE. MIKE: HE DOES HIS HOMEWORK. TIM:
SHE SAYS A LOT OF HR DEPARTMENTS WERE THINNED OUT OVER THE LAST FEW MONTHS WHEN PEOPLE HAVE GOTTEN LAID OFF. THE BALANCE OF POWER IS CHANGING WHEN IT COMES TO EMPLOYEES AND EMPLOYERS. EMPLOYEES WERE IN THE DRIVER SEAT FOR SO LONG IN THE POST-PANDEMIC ECONOMY. THAT IS NOT HAPPENING ANYMORE. ROMAINE: THAT HAS BEEN THE BIG QUESTION. WE TALKED ABOUT THIS WITH
STRIKES, THIS IDEA THAT WHETHER THE LEVERAGE THAT LABOR UNIONS AND WORKERS OVERALL HAVE HAD OVER THE LAST COUPLE OF YEARS, WHETHER THAT IS FINALLY WINNING. KATIE: THAT IS WHY IT IS INTERESTING TO SEE THE STRIKES OVER THE PAST FEW MONTHS BECAUSE THE LABOR MARKET HAS BEEN VERY STRONG FOR YEARS NOW AND MAYBE EMPLOYERS ARE GETTING A LITTLE MORE LEVERAGE BACK BUT YOU STILL HAVE THE UNEMPLOYMENT RATE UNDER 4%. THAT IS STILL VERY HIGH. CAROL: BUT WE DO CARE BECAUSE IF THIS IS WHAT'S GOING ON, MAYBE THOSE OPENINGS ARE NOT REALLY ACCURATE, MAY BE THE LABOR FORCE IS NOT AS TIGHT AS WE THOUGHT. WE WILL COME BACK.
ROMAINE: I GUESS THAT IS A GHOST. CAROL: FOR BLOOMBERG BUSINESSWEEK? ROMAINE: I CAN'T TELL YOU. CAROL: WE WILL BE BACK IN LESS THAN AN HOUR'S TIME FOR CROSS-PLATFORM. WE WILL CONTINUE COUNTING DOWN TO THE CLOSE.
JOIN US FOR BEYOND THE BELL AT 4:00 P.M. WALL STREET TIME. ROMAINE: WE CONTINUE OUR COVERAGE ON THE CLOSE, COUNTING YOU DOWN TO THOSE BELLS, MORE THAN 50 MINUTES AWAY. STRATEGISTS CUTTING THE GROUP FROM THE EQUIVALENT OF A BUY AND SAID THEY ARE LOOKING AT THE COMMUNICATION SERVICES SECTOR AS THE GROWTH SECTOR TO OVERWEIGHT INSTEAD. LET'S GET PERSPECTIVE FROM HEATHER, CEO AND PRESIDENT AT DIAMOND HILL. SHE JOINS US IN THE STUDIO. GREAT TO SEE YOU. HEATHER: THANKS FOR HAVING ME. ROMAINE: LET'S TALK ABOUT THE TECH SECTOR BECAUSE THAT WAS KIND OF THE SAVING GRACE FOR THIS MARKET THE FIRST FEW MONTHS OF THIS YEAR. IS THERE ANY JUICE LEFT IN THAT
TRADE? HEATHER: IT IS HARD TO SAY. IF YOU LOOK AT SOME OF THE VALUATIONS OF THESE COMPANIES, THEY ARE VERY CHALLENGING AT THESE LEVELS SO I WOULD NOT BE SURPRISED TO SEE SOME WEAKNESS. WE TAKE SUCH A LONG-TERM PERSPECTIVE, OVER THE NEXT COUPLE YEARS AS OPPOSED TO NEXT WEEK OR SOMETHING. ROMAINE: LET'S TALK ABOUT WHERE WE ARE NOW AND WHERE WE MIGHT BE IN A COUPLE YEARS. WE ARE IN THE MIDDLE OF WHAT WILL SHAPE UP TO BE A PRETTY BAD MONTH GLOBALLY OVERALL. I FEEL LIKE A LOT OF INVESTORS ARE STARTING TO QUESTION WHERE WE ARE IN THIS ECONOMIC CYCLE, THE BUSINESS CYCLE OR MARKET CYCLE.
ARE WE AT SOME INFLECTION POINT OR IS THIS THE START OF MAY BE A DOWNTURN THAT THEY WILL HAVE TO CONTEND WITH? HEATHER: I FEEL LIKE OVER THE COURSE OF THE LAST MONTH OR TWO, WE'VE HAD A LOT OF RECKONING WITH THE FACT RATES ARE NOT GOING BACK TO HISTORIC LOWS WE'VE EXPERIENCED LAST COUPLE YEARS. FROM THAT, I THINK YOU CAN CONCLUDE THAT ARE STILL A LOT OF QUESTIONS ABOUT WHETHER THE ECONOMY AS YOU MENTIONED GOES INTO A WEAKER PERIOD OR NOT. FORTUNATELY, A LOT OF STOCKS ARE PRICING IN SOME LEVEL OF A DOWNTURN.
SINCE THAT IS ALREADY PRICED IN, THERE ARE SOME REAL OPPORTUNITIES FROM EVALUATION PERSPECTIVE. KATIE: WHEN YOU THINK ABOUT SOME OF THE STOCKS THAT HAVE ALREADY PRICED IN THAT REALITY, WHERE ARE YOU SEEING SOME OF THOSE OPPORTUNITIES OPEN UP? HEATHER: I WOULD MENTION REGAL. A THEN YOU FACTOR OF THINGS LIKE, LIKE MOTORS THAT GO INTO -- A MANUFACTURER OF THINGS LIKE MOTORS THAT GO INTO FACILITIES. WHAT YOU ARE SEEING FROM A COMPANY LIKE THAT IS THERE IS SOME ECONOMIC DOWNTURN EXPECTED WHEN YOU LOOK AT THE VALUATION. THEY ARE NOT A HIGHLY LEVERAGED
COMPANY AND THEY WILL REALLY BENEFIT FROM ON SHORING. TRENDS THAT I THINK WILL PROVIDE TAILWINDS. AS LONG AS YOU CAN TAKE A COUPLE YEAR VIEW AND LOOK BEYOND WHATEVER DOWNTURN WE MAY EXPERIENCE OVER THE NEXT COUPLE QUARTERS, I THINK THERE'S A REAL OPPORTUNITY THERE. KATIE: ON THE FLIPSIDE, LET'S ASK THE OPPOSITE QUESTION. WHAT KIND OF AREAS WOULD YOU AVOID RIGHT NOW WHEN YOU THINK ABOUT MAYBE, OK, SOME OF THESE NAMES HAVE PRICED IN A RECESSION, WHERE DO YOU THINK THERE IS STILL THAT DISCONNECT BETWEEN WHAT'S GOING ON IN THE ECONOMY AND FUNDAMENTALS, AND WHERE VALUATIONS ARE? HEATHER: WE WOULD ALWAYS SUGGEST AVOIDING AREAS OF THE MARKET WHERE THE VALUATIONS ARE VERY CHALLENGING AND DEMANDING. TO REMAIN -- ROMAINES'S POINT, THAT HAPPENS IN THE TECH SECTOR WHERE YOU HAVE SEEN THE MARKET APPRECIATION THAT HAS HAPPENED.
THERE IS STILL A LOT OF STRENGTH YEAR TO DATE. SO MUCH OF THAT HAS COME FROM TECHNOLOGY. I THINK THOSE VALUATIONS ARE SUPER DEMANDING AND WOULD BE VERY CHALLENGING TO MAKE A CASE FOR AT THIS POINT. ROMAINE: I WANT TO GO BACK TO SOME OF YOUR PICKS. THEY SHOWED US A FULL SCREEN OF THE STOCK PICKS. REGAL REXNARD. AND A COMPANY I AM NOT FAMILIAR WITH, DINO POLSKA.
CAN YOU EXPLAIN WHAT THEY ARE AND WHY THERE ARE NO U.S. COMPANIES? HEATHER: REGAL REXNORD IS A U.S. COMPANY. FERGUSON, WHILE IT IS TECHNICALLY HAS A HEADQUARTERS OUTSIDE THE U.S., IT DOES LIST IN THE STOCK EXCHANGE. SO, FERGUSON IN PARTICULAR IS SUPER INTERESTING BECAUSE IT IS A DISTRIBUTION BUSINESS. THEY TAKE VERY FRAGMENTED SUPPLIERS AND BUYERS WITHIN THE PLUMBING INDUSTRY AND MATCH THEM UP TOGETHER. IN ALL OF THE CATEGORIES THEY OPERATE, ABOUT 75% OF THE REVENUE COMES FROM CATEGORIES WHERE THEY ARE NUMBER ONE OR TWO IN THE MARKET, BUT THAT STILL GIVES THEM LESS THAN 10% MARKET SHARE.
THERE'S SO MUCH ROOM FOR THEM TO CONTINUE TO PROVIDE VALUE. BECAUSE THEY ARE BIGGER THAN SOME OF THE OTHER COMPETITORS, THEY HAVE THE OPPORTUNITY AND HAVE BEEN INVESTING HEAVILY IN TECHNOLOGY WHICH GIVES THEM AN EDGE AS WELL. ROMAINE: WHAT ABOUT DINO POLSKA? THAT IS BASICALLY A SUPERMARKET CHAIN? HEATHER: EXACTLY. ROMAINE: IS THAT A GOOD INVESTMENT? HEATHER: IT IS BASED IN POLAND. IT IS A VERY WELL-RUN BUSINESS WHERE THE FAMILY WHO FOUNDED IT IS VERY INVOLVED IN THE COMPANY TO THIS DAY.
GENERALLY, A VERY GOOD SIGN, ESPECIALLY IN THE MARKET IN POLAND. THAT IS A VERY FRAGMENTED MARKET. IF YOU LOOK ACROSS POLAND, MORE THAN 65% OF THE POPULATION LIVES IN PRETTY SMALL TOWNS. WHAT IT DOES, IT IS ESPECIALLY SMALL FORMAT STORES. KATIE: CAN WE BACK UP A LITTLE BIT BECAUSE MAYBE RAOMIN WAS -- ROMAINE WAS NOT FAMILIAR WITH ONE OF THOSE NAMES. I DID NOT KNOW ANY OF THOSE NAMES.
WHAT DOES YOUR PROCESS LOOK LIKE? WHAT SCREENS ARE YOU USING, FILTERS TO CATCH A POLISH GROCERY STORE? HEATHER: WE HAVE A COUPLE DIFFERENT STRATEGIES THAT LOOKS PARTICULARLY AT INTERNATIONAL MARKETS. THAT IS HOW WE CAME ACROSS THE POLISH GROCERY STORE. THERE ARE SOME ELEMENTS THAT WE REALLY CONSIDER ACROSS ALL OF OUR STRATEGIES.
NUMBER ONE IS VALUATION. IF YOU LOOK AT VALUATION ON A PE BASIS, YOU WILL MISS A LOT. WHAT WE REALLY TRY TO DO IS LOOK FOR COMPANIES THAT ARE TRADING AT A DISCOUNT INTRINSIC VALUE. WE ARE ESTIMATING THE CASH FLOWS OF BUSINESSES THAT LOOK INTERESTING AND TRYING TO FIGURE OUT WHICH ONES ARE TRADING AT A DISCOUNT. KATIE:
THIS WAS EYE-OPENING. ROMAINE: SHE IS SMART, THAT IS WHY SHE KNOWS. YOU KNOW SHE'S A NORTHWESTERN GRAD. KATIE: I WOULD BELIEVE IT. HEATHER: AND MY REUNION IS COMING UP. ROMAINE: NOT TO BRAG. KATIE: STARTING TO FEEL A LITTLE EXCLUDED.
IT IS GREAT TO SEE YOU. HEATHER BRILLIANT, CEO AND PRESIDENT OF DIAMOND HILL. COMING UP, HOW I U.S. GOVERNMENT SHUTDOWN COULD AFFECT THE FED'S NEXT RATE DECISION. WE WILL DISCUSS THAT NEXT WITH JEROME SCHNEIDER, HEAD OF SHORT-TERM PORTFOLIO MANAGEMENT AT PIMCO. ROMAINE: META IS UNVEILING ITS NEW VR HEADSET. WE WILL TALK ABOUT THE BATTLE
LINES SHAPING UP IN THE VIRTUAL REALITY WARS. KATIE: KATIE. IS IN A FIGHT WITH THE FOUNDER OF 1-800-FLOWERS OVER A $15 MILLION HOME. THIS IS BLOOMBERG. ♪ ROMAINE: WELCOME BACK TO THE CLOSE. IT IS TIME FOR OUR MUNI MOMENT. 12 U.S. STATES COULD BE AT RISK AT CUTTING OR SCALING BACK ESSENTIAL PROGRAMS WHEN THE STIMULUS PACKAGE EXPIRES IN 2026. JOINING US TO DISCUSS THE
OUTLOOK IS BEN BARBER, SENIOR VICE PRESIDENT AT FRANKLIN TEMPLETON FIXED INCOME WHICH HAS MORE THAN $135 BILLION IN ASSETS UNDER MANAGEMENT. I KNOW WE ARE LOOKING A LITTLE FURTHER OUT BUT DO YOU SEE ANY POTENTIAL FOR DISRUPTION OUT THERE? BEN: IT IS A GREAT QUESTION AND THANKS FOR HAVING ME ON. I THINK THE CREDIT FUNDAMENTAL STORY IN MUNIS IS ONE OF THE MOST COMPELLING STORIES WE'VE GOT. AS PROBABLY A LOT OF PEOPLE KNOW, IN 2022, CREDIT
FUNDAMENTALS WERE VERY POSITIVE ACROSS MOST OF YOUR TRADITIONAL MUNICIPAL SECTORS. THERE ARE STATE GENERAL OBLIGATIONS, CITY AND COUNTY GENERAL OBLIGATION SECTORS, BUT ALSO HOSPITALS, TRANSPORTATION, UTILITIES, ETC. THERE ARE LITERALLY OVER DOZENS OF SECTORS INVOLVED IN THE MUNICIPAL MARKET, ALL OF WHICH OPERATE IN DIFFERENT FORMATS AND DIFFERENT PORTIONS OF THE CREDIT CYCLE. SO, WHEN YOU DO HAVE GOVERNMENT SLOWDOWN, IT IS INTERESTING TO NOTE IN THE MUNI MARKET, IT IS NOT REALLY IMPACT ALL OF THE SECTORS AT THE SAME TIME. ROMAINE: I AM CURIOUS ABOUT THE STATE OF INVESTOR APPETITE RIGHT NOW IN THE MUNI SPACE. WE SAW A LOT OF OUTFLOWS EARLY
THIS YEAR OUT OF SOME OF THE KEY FUNDS. I DON'T KNOW IF THAT HAD TO DO WITH CONCERNS ABOUT ECONOMIC CONDITIONS OR MAYBE IT WAS COMPETITION FROM RETURNS YOU CAN GET ANOTHER INVESTMENTS, BUT WHERE DO WE STAND RIGHT NOW? BEN: ONE OF THE MOST COMPELLING STORIES IN THE MUNI MARKET RIGHT NOW IS THE HIGH ABSOLUTE YIELDS. YOU HAVE TO GO BACK TO THE TAPER TANTRUM, FALL OF 2013, TO PICK UP YIELDS THAT WE CAN PICK UP IN TODAY'S MARKET. 30 YEAR AAA MUNIS RIGHT NOW ARE YIELDING A LITTLE MORE THAN 4.3%. AS YOU KNOW, THE MUNICIPAL MARKETS A VERY HIGH QUALITY
ASSET CLASSES. IF YOU GO DOWN THE CREDIT SPECTRUM INTO THE TRIPLE BE PORTION OF THE MUNICIPAL MARKET, THE YIELDS ARE NORTH OF 5% FOR THE TRIPLE-B INDEX WHICH ON A TAXABLE EQUIVALENT BASIS IS NORTH OF 8%. IT IS A VERY COMPELLING OPPORTUNITY RIGHT NOW FROM AN ABSOLUTE YIELD PERSPECTIVE FOR MUNIS. YOU ARE ABSOLUTELY RIGHT THAT OPEN AND FUND FLOWS WERE VERY NEGATIVE IN 2022. I HAVE STABILIZED SOMEWHAT IN
2023, BUT WE THINK THERE'S A LOT OF CASH SITTING ON THE SIDELINES WAITING FOR THESE OPPORTUNITIES. KATIE: THAT IS WHAT I WANTED TO TALK ABOUT. WHAT ARE MUNIS COMPETING WITH? MONEY MARKET MUTUAL FUNDS? ARE PEOPLE HAPPY TO SIT IN CASH WHERE THEY CAN GET COMPARABLE, IF NOT HIGHER YIELDS? BEN: ABSOLUTELY, THEY ARE VERY HAPPY SITTING IN CASH. THAT IS THE NUMBER ONE PIECE OF COMPETITION FOR THE MUNICIPAL MARKET, INVESTORS SITTING IN MONEY MARKETS OR CASH EQUIVALENT INVESTMENTS.
WE HAVE SEEN A LOT OF INTEREST OVER THE LAST COUPLE OF WEEKS AND MONTHS AS THESE YIELDS HAVE CONTINUED TO RISE FOR PEOPLE PUSHING OUT FROM CASH INTO THE FIXED INCOME MARKETS TO GET A LITTLE BIT MORE NORMAL ASSET ALLOCATION. WE THINK ONE OF THE BIG POSITIVE CATALYSTS FOR FLOWS REALLY TO COME BACK INTO THE MUNICIPAL MARKET WILL BE THE YIELD CURVE INVERSION FLATTENING, AND ULTIMATELY GETTING TO A MUCH MORE NORMAL UPWARD FLOW. WE HAVE SEEN SOME STEEPENING OVER THE LAST COUPLE OF WEEKS.
KATIE: THAT IS WHAT I WAS WONDERING. WHAT WILL BE THE CATALYST? IS IT YIELDS ON CASH AND SOME OF THESE SHORT DATED COMING DOWN OR IS IT LONG AND YIELDS GETTING TO A POINT WHERE PEOPLE CANNOT RESIST? BEN: I THINK IT IS A REAL -- IT IS A VERY GOOD QUESTION. I THINK THE FOMO THAT INVESTORS HAVE SITTING IN CASH IF THEY MISS THIS OPPORTUNITY TO INVEST OUT THE YIELD CURVE AND LOCK IN SOME OF THESE REALLY ATTRACTIVE RATES WILL BE VERY REAL. THE MUNI MARKET IS UNIQUELY INEFFICIENT BECAUSE IT IS A RETAIL DRIVEN ASSET CLASS. IT IS NOT REALLY INSTITUTIONALLY DRIVEN. BEING A RETAIL DRIVEN ASSET
CLASS, IT TENDS TO BE MORE INEFFICIENT. WHEN THE MOVES HAPPENED, THEY TEND TO HAPPEN VERY QUICKLY. SO, WITH ANY SORT OF FLATTENING TO THE YIELD CURVE OR UPWARD SLOPING NATURE TO THE YIELD CURVE, I THINK THAT WILL BE A VERY POSITIVE CATALYST FOR MONEY FLOWING BACK INTO OPEN-END FUNDS IN PARTICULAR. ROMAINE: GREAT INSIGHTS.
BEN BARBER, DIRECTOR OF MUNICIPAL BONDS AT FRANKLIN TEMPLETON. WE ARE SEEING THE BROADER MARKET THIS AFTERNOON -- WE STARTED THE SHOW ABOUT ONE HOUR AGO, IT WAS DEEP IN THE RED. NOW, EVERYTHING PUSHING BACK INTO THE GREEN, LED BY THE RUSSELL 2000. KATIE: I HAVE THE SAME QUESTION ABOUT STOCKS THAT I HAVE ABOUT THE BOND MARKETS. WHAT IS DRIVING IT? I DON'T KNOW. FOR STOCKS, DID ANYTHING
FUNDAMENTALLY CHANGE THE LAST 1.5 HOURS? PROBABLY NOT. ROMAINE: THERE ARE SO MANY KNEE-JERK REACTIONS FOR HOW DO YOU PUT TOGETHER A NARRATIVE WHEN YOU HAVE THE DOLLAR ON A TEAR? YOU ARE SEEING ONE OF THE MAIN INDICES, THE CHINESE PROPERTY DEVELOPERS DOWN AGAIN. DO YOU NOT CARE? KATIE: I ALSO CARE ABOUT OIL. ROMAINE: DO YOU? YOU HAVE TO FILL UP THAT BIG GAS GUZZLER. STICK WITH US. WE WILL BE BACK IN A MOMENT. THIS IS BLOOMBERG.
KATIE: POPSTAR KATY PERRY IS HEADING TO COURT WITH THE FOUNDER OF 1-800-FLOWERS, ALL OVER A $15 MILLION HOUSE IN MONTECITO. PERRY AND WESTCOTT ARE FEUDING OVER THE OWNERSHIP OF THE ESTATE. HE SAID HE NEVER WANTED TO SELL HIS HOME AND WAS NOT OF SOUND MIND AND PERRY IS NOT WALKING AWAY FROM THE PURCHASE.
SHE'S EXPECTED TO TAKE THE STAND AS SOON AS FRIDAY. WE ARE TALKING ABOUT AN EIGHT- BEDROOM, 11 BATHROOM ESTATE OVER NINE ACRES. ROMAINE: IT LOOKS NICE. I'M A LITTLE CONFUSED ABOUT THE DISPUTE. HE BOUGHT THIS PLACE BACK IN 2020 AND THEN PUT IT BACK IN THE MARKET A COUPLE MONTHS LATER. FINDS THIS DEAL WITH KATY PERRY OR PEOPLE WHO RUN HER FINANCES.
NOW, HE HAS REGRETS? KATIE: HE SAYS HE WAS ON PAINKILLERS AT THE TIME AND WAS NOT OF A SOUND MIND. ROMAINE: WHO ISN'T? IT IS A CONTRACT, RIGHT? KATIE: I KNOW. ROMAINE: APPARENTLY, THEY ARE GOING TO COURT. EITHER HE HAD THE COGNITIVE ABILITY TO SIGN THIS OR HE DIDN'T. KATIE: I KNOW WE ARE FOCUSED ON THE SHUTDOWN. ROMAINE: IS THIS THE MORE IMPORTANT STORY? KATIE: IT STARTS ON FRIDAY SO WE WILL SEE WHAT THE NEWS CYCLE IS. IT DOES SEEM PRETTY CLEAR-CUT
BUT WHO AM I? ROMAINE: DOES KATY PERRY NOT HAVE A HOME? KATIE: SHE AND ORLANDO BLOOM. ROMAINE: WHO IS ORLANDO BLOOM? KATIE: HE WAS IN PIRATES OF THE CARIBBEAN. LEGOLAS. ROMAINE: NOTHING JOHNNY DEPP GUY. KATIE: NO, THE OTHER GUY. ROMAINE: JOHNNY DEPP WAS ON TRIAL FOR SOMETHING, TOO? ♪ ROMAINE: THIS IS THE COUNTDOWN TO THE CLOSE. ABOUT 30 MINUTES LEFT TO GO IN THE TRADING DAY. ANOTHER INTERESTING DAY FOR
EQUITY MARKETS, CONTINUING TO BE BETTERED AROUND. KATIE: GOING BACK AND FORTH. THE S&P 500 IS IN THE GREEN. YOU TAKE A LOOK AT THE SECTOR LEVELS, PRETTY MUCH AN EVEN SPLIT AS YOU CAN SEE ENERGY UP TOP AIDE MAKES SENSE WHEN YOU HAVE CRUDE OIL OFF TO THE RACES. INDUSTRIALS GETTING IN ON THE ACTION AS TO THE COMMUNICATION SERVICES FOR GO DOWN THE LIST, LOOK AT WAS NOT DOING WELL TODAY.
CONSUMER STAPLES, UTILITIES AT THE BOTTOM. OFF BY 1.7%. INTERESTING TO SEE CONSUMER STAPLES AND UTILITIES TAKING IT ON THE CHIN TODAY. USUALLY THOSE ARE YOUR DEFENSIVE SECTORS. ROMAINE: WE TALK ABOUT SOME OF THOSE
DEFENSIVE SECTORS. FOR RIGHT NOW, IT WILL BE THE ENERGY SPACE. OCCIDENTAL PETROLEUM UP 4%. YOU LOOK AT OTHER NAMES IN THE ENERGY SPACE ON THE BACK OF SOME GUIDANCE THAT CAUSED CONCERN AMONG INVESTORS.
SHARES DOWN ABOUT 8%, ONE OF THE BIGGEST DECLINERS. MATTEL GETTING A BOOST. INTERESTING NOTE, THERE IS THE POTENTIAL FOR A REBOUND IN SOME OF THESE CONSUMER NAMES, BUT JERKILY THOSE LIKE MATTEL AND HASBRO -- PARTICULARLY THOSE LIKE MATTEL AND HASBRO. IF YOU ARE LOOKING FOR THAT CANARY IN THE COAL MINE, YOU MIGHT FIND IT IN THE CONSUMER DISCRETIONARY SPACE. THAT WAS THE BIG OUTPERFORM EARLIER THIS YEAR BUT THAT HAS FLIPPED BIG TIME.
THE CONSUMER DISCRETIONARY SECTOR AND THE S&P NOW SETTING UP FOR WHAT WILL BE A 7% DROP IN THE MONTH OF SEPTEMBER. WORSE DROP ALL YEAR LONG. A LOT OF PEOPLE ARE SAYING WHEN YOU LOOK AT THE CONCERNS ABOUT A GOVERNMENT SHUTDOWN, THE RESUMPTION OF STUDENT LOAN PAYMENTS AND HOW MUCH CASH IS REALLY IN THE POCKETS OF SOME OF THESE HOUSEHOLDS, THE MAIN PILLAR OF THIS ECONOMY COMING FROM CONSUMER SPENDING AND A LOT OF IT FROM THE DISCRETIONARY SIDE. IF INVESTORS DON'T THINK THAT WILL HOLD UP, IT MAKES YOU WONDER WHAT WILL HAPPEN WITH THE REST OF THE MARKET. KATIE: LET'S GO FROM THAT SECTOR BACK TO THE BOND MARKET AND WHAT TO EXPECT FROM THE FED, INCLUDING HOW A GOVERNMENT SHUTDOWN COULD AFFECT MONETARY POLICY. JOINING US NOW IS JEROME
SCHNEIDER, MANAGING DIRECTOR AND HEAD OF SHORT-TERM PORTFOLIO MANAGEMENT AND FUNDING AT PIMCO. I WANT TO START ON THE LONG END OF THE CURVE BECAUSE THE MOVES WE ARE SEEING HAVE BEEN PRETTY STAGGERING. WE ARE AT CYCLE HIGHS ACROSS THE CURVE, PARTICULARLY AT THE LONG END. WHEN YOU LOOK AT THAT AND THE PACE OF THE MOVES WE ARE MAKING, HAVE WE MOVED BEYOND FUNDAMENTALS? IS THERE SOMETHING ONGOING ON DRIVING THESE MOVES? JEROME: GOOD TO BE WITH YOU TODAY. WE BELIEVE THERE IS OBVIOUSLY A SIGNIFICANT MOVE TO BE HAD, DRIVEN BY SOME VOLATILITY, SOME RECALIBRATION AND INFLATIONARY EXPECTATIONS FOR LONGER WHICH HAS BEEN PROPELLED BY RECENT DISCUSSIONS. INVESTORS ARE CONTINUING TO
PREPARE FOR A HIGHER FOR LONGER SCENARIO, AT LEAST FOR THE IMMEDIATE FUTURE. WITH THAT MEANS IS TWO THINGS. NUMBER ONE, TERM PREMIUMS, MEANING THE SHAPE OF THE CURVE AND THE PREMIUM YOU SHOULD DEMAND BY BEING IN LONGER MATURITIES, CONTINUES TO RECALIBRATE HIGHER. THAT IS NOTED BY THE RE-INFLATION OF THE SPREAD BY MOVING MORE THAN 30 BASIS POINTS IN RECENT WEEKS. THE SECOND THING IS LIQUIDITY PREMIUMS. THE NOTION OF HAVING AMOUNT OF CASH OR WHAT LIQUIDITY IS WORTH IN THE MARKETPLACE HAS CONTINUED TO MOVE HIGHER. AS A RESULT, WHAT INVESTORS ARE REALLY TELLING YOU IS THAT THEY BELIEVE THE FED WILL BE ON HOLD FOR REASONABLE PERIOD.
THEY NEED TO BE ACHIEVING HIGHER YIELDS IN THIS REGARD. FUNDAMENTALLY, THE FIXED INCOME UNIVERSE IS MUCH MORE ATTRACTIVE THAN IT WAS EVEN A FEW WEEKS AGO. THAT BALANCE IS SORT OF A HEALTHY RECALIBRATION AND RATIONALIZING WITH THE FEDERAL RESERVE CONTINUING TO BE VIGILANT, FOCUS ON THE POSSIBILITY OF A SOFT LANDING.
BUT AT THE SAME TIME, TRYING TO AVOID THE TAIL RISKS OF LONGER-TERM INFLATION OUT LOOKS. KATIE: TO THE POINT FIXED INCOME IS MORE ATTRACTIVE THAN IT HAS BEEN. YIELDS AT 15 YEAR HIGHS WILL DO THAT. YOU THINK ABOUT THE VOLATILITY THAT IS COMING FROM FIXED INCOME. I THINK IT IS SAFE TO SAY THE TREASURY MARKET HAS BEEN A LOT MORE VOLATILE THAN THE STOCK MARKET.
THE FACT IT WAS SUPPOSED TO BE THE BALLAST OF YOUR PORTFOLIO, THE VOLATILITY DAMPENING PART. WHAT DOES IT MEAN THAT IS WHERE A LOT OF THE VOLATILITY IS COMING FROM? JEROME: THAT MIGHT BE TRUE, A MICROCOSM OF OUR TWO HOUR, DAY TO DAY MOVES WE HAVE WITNESSED. WHAT WE HAVE TO LOOK AT IS A PORTFOLIO COMPOSITION AS A WHOLE. THE EQUITY SEEMS TO BE MUCH MORE PROFOUND THAN THE FIXED INCOME VOLATILITY. WE LOOK AT THE FIXED INCOME
BALANCE OF THE PORTFOLIO AS BEING A DIVERSIFY OR. SPECIFICALLY, HELPING TO REDUCE PORTFOLIO VOLATILITY. WE LOOK AT THE DIFFERENCE IN HOW WE ACHIEVE RETURNS. IN THIS WORLD, THOSE RETURNS ARE ACHIEVED BY EARNING INCOME.
DISTRIBUTIONS AND COUPONS THAT RIGHT NOW ARE IN EXCESS OF 5%. AS A RESULT, PORTFOLIOS HAVE A LOT OF CUSHION WITHIN THAT FIXED INCOME UNIVERSE THAT HELPS REDUCE THE VOLATILITY PROFILE AND NOT INCREASE IT. WHILE YOU MAY NOT HAVE THE PRECISE ENTRY POINT OF KNOWING WHERE THE 10-YEAR NOTE IS TODAY, TOMORROW, THE NEXT FEW WEEKS, THE RECALIBRATION OF WHERE WE ARE IN 4.5% PRESENTS AN INTERESTING OPPORTUNITY FOR INVESTORS TO INCREASE THOSE DISTRIBUTIONS AND REDUCE THE VOLATILITY IN THE PORTFOLIO, ESPECIALLY GIVEN THE UNCERTAINTIES WE SEE IN THE ECONOMIC OUTLOOK THAT COULD BE A TAIL RISK TO INVESTORS PORTFOLIOS. ROMAINE: LET'S TALK ABOUT THAT UNCERTAINTY.
ONE PART OF THAT IS THAT THE FED IS NOT DONE OR NOT GOING TO CUT RATES ANYTIME SOON. HOW DOES THAT CHANGE, IF AT ALL, THE GENERAL CALCULUS? JEROME: PART OF THE CALCULUS IS WHAT WE SEE GOING IN THE MARKETPLACE WITH THE RATES MOVING TO THE HIGHER END OF OUR SPECTRUM OF WHAT WE BELIEVE AT PIMCO. WHAT WE BELIEVE IS A CRITICAL JUNCTURE FOR INVESTORS THAT HAVE BEEN TYPICALLY UNDERWEIGHT FIXED INCOME FOR MANY YEARS TO BEGIN TO RETHINK THE VALUE OF FIXED INCOME IN THEIR PORTFOLIOS.
THE INITIAL IMPACT IS TO THINK ABOUT HOW TO MOVE TO CASH, PUT THAT TO WORK AND MOVE SLIGHTLY BEYOND THAT. WE THINK THERE'S AN OPPORTUNITY NO MATTER WHICH WAY THE FEDERAL RESERVE MOVES BY BEING IN THE FRONT END OF THE YIELD CURVE POTENTIALLY. THERE ARE THREE DIFFERENT OUTCOMES. THE FIRST ONE IS THE FED REMAINS ON HOLD FOR THE FORESEEABLE FUTURE. IN THAT CASE, YOU WILL EARN AN ABOVE MARKET PREMIUM COMPARED TO MONEY MARKET FUNDS, OFTEN AT TIMES ABOF 100 BASIS POINTS OR MORE. AT A RATE HIKE, YOU ARE BEING MORE DEFENSIVE BY IMMUNIZING A PORTFOLIO FROM THE MARKET TO MARKET RISK AND EARNING HIGHER YIELDS BY BEING IN THIS.
THE THIRD ELEMENT IS SHOULD THERE BE AN UNFORESEEN SHOCK, THE FEDERAL RESERVE HAS TO CUT RATES, YOU WILL HAVE THE ABILITY TO REINVEST CASH MUCH MORE -- MUCH LONGER DURATION THAN BEING IN A MONEY MARKET FUND WHICH WILL RECALIBRATE YIELDS IMMEDIATELY. WE VIEW THIS AS A THOUGHTFUL PROCESS WHERE INVESTORS WEB A LOT OF CASH ON THE SIDELINES BEGIN TO DIP THEIR TOE IN THE FIXED INCOME AND CONTINUE TO MOVE OUT OF THE YIELD CURVE AS THEY GET MORE COMFORTABLE WITH THE YIELD OUTLOOK RIGHT NOW. KATIE: IT IS GREAT TO CATCH UP WITH YOU. REALLY APPRECIATE YOUR TIME. THANKS TO JEROME SCHNEIDER OF PIMCO. COMING UP, BIG NEWS FROM META WHICH IS LOOKING TO CAPITALIZE FROM CONSUMER AI. SNAP IS SHUTTERING ITS AUGMENTED REALITY UNIT JUST SIX MONTH AFTER ITS LAUNCH.
WE ARE TALKING TECH FOR ARE STOCKS OF THE HOUR UP NEXT. THIS IS BLOOMBERG. ROMAINE: TIME NOW FOR OUR STOCK OF THE HOUR. A BROADER LOOK AT THE TECH SECTOR REGARDING THE FUTURE OF THE SOCIAL MEDIA SPACE. ARTIFICIAL INTELLIGENCE AND AUGMENTED REALITY COULD BE THE STARS OF THE SHOW BUT TWO DISTINCT COMPANIES, META AND SNAP, MOVING IN DIFFERENT DIRECTIONS IN TERMS OF THE STOCK PRICE AND THEIR STRATEGY GOING FORWARD. ALEX IS JOINING US NOW TO TALK
MORE ABOUT WHAT WE'VE LEARNED. LET'S START OFF WITH THE BIG EVENT META JUST HELD. MARK ZUCKERBERG TAKING THE STAGE AND THAT REALLY TIGHT T-SHIRT, TRYING TO EXPLAIN WHY THESE NEW FEATURES HE'S ROLLING OUT WILL SOMEHOW BE THE AI DREAMS. WHAT DID WE LEARN? ALEX: I AM STILL AT META WHERE HE DID ROLL THAT OUT IN PERSON. THERE ARE TWO REALLY BIG
BUCKETS THAT MARK ZUCKERBERG WAS TALK ABOUT AT THE ANNUAL CONNECT CONFERENCE. THE FIRST WAS VIRTUAL REALITY AND MIXED REALITY. THEY RELEASED THEIR NEW QUEST HEADSET, THE $500 HEADSET THAT THEY ARE PUSHING FOR MASS APPEAL. TRYING TO GET EVERYONE WITH THIS HEADSET TO BE SPENDING MORE TIME NOT ONLY IN VIRTUAL REALITY, BUT A LOT OF TALK TODAY AND A BIT OF A CHANGE OF TONE ABOUT MIXED REALITY. ZUCKERBERG SAID YOU CAN PUT THIS HEADSET ON, LOOK AROUND YOUR ROOM, PLAY GAMES WITH YOUR FRIENDS IN BOTH VIRTUAL AND BRINGING THESE IMAGES INTO YOUR REAL LIFE.
THE RELEASE THE PAIR OF RAY-BAN SUNGLASSES WITH CAMERAS ON IT THAT FITS INTO THEIR HARDWARE OFFERINGS. THE OTHER BIG TALK OF THE DAY, WHICH IS QUITE A DIFFERENCE FROM WHAT WE HEARD, IS ARTIFICIAL INTELLIGENCE. THE COMPANY CAME OUT TODAY AND ROLLED OUT BASICALLY ITS FIRST BIG SLEW OF CONSUMER FACING GENERATIVE A.I. EVERYTHING FROM THE ABILITY TO CREATE CUSTOM EMOJIS, STICKERS TO CHATBOTS. A META AI CHATBOT THAT YOU CAN ASK QUESTIONS AND IT WILL SEARCH THINGS FOR YOU.
ALSO, A NUMBER OF CELEBRITY FACE CHATBOTS THAT ARE REALLY SPECIFIC. ROMAINE: REAL CELEBRITIES? ALEX: REAL CELEBRITIES. TOM BRADY, THIS IS APPARENTLY HIS SECOND ACT. YOU CAN ASK A CHARACTER ABOUT SPORTS INFORMATION AND TOM BRADY'S FACES THEY'RE ANSWERING YOU WITH THE HELP OF GENERATIVE AI. A WIDE RANGE OF THINGS FOR META, REALLY KIND OF SHOWING BOTH DEVELOPERS AND CONSUMERS HERE AT THE EVENT TODAY, AND INVESTORS WHERE THEIR BIG DIRECTION WILL BE FOR THE NEXT COUPLE YEARS. KATIE: LET'S BRING THIS TO SNAP BECAUSE YOU MENTIONED THAT ZUCKERBERG, HIS FOCUS WAS ON AUGMENTED REALITY AND LOOKING AT YOUR BYLINE, I SEE THE NEWS THAT SNAP IS SHUTTERING ITS AR UNIT. IT SEEMS LIKE META IS GOING
INTO AN AREA WHERE SNAP MAY BE HAS NOT BEEN AS SUCCESSFUL. ALEX: SNAP HISTORICALLY HAS BEEN REALLY STRONG ON AR AND BUILDING ON THAT SUCCESS, THEY LAUNCHED THIS UNIT CALLED THE AUGMENTED REALITY ENTERPRISE SERVICES BUSINESS. THEY WERE TRYING TO TAKE THE AR THROUGH THE LENSES, THE PUPPY DOG FACE, AND BUILD THAT INTO RETAILERS WEBSITES. IN THE MEMO THAT I READ AND WE WROTE ABOUT THIS MORNING FROM THE CEO, HE SAID THAT WEBSITES WERE TOO MUCH OF AN INVESTMENT. SO THEY ARE CUTTING THIS BUSINESS, THEY ARE LOSING ABOUT 170 PEOPLE WHO WORK FOR THIS BUSINESS UNIT. WE ARE RETRENCHING ON THE CONSUMER FACING STUFF. THIS IS REALLY SETTING UP AN
INTERESTING STANDOFF WITH SNAP WHO HAD BEEN TALKING ABOUT AUGMENTED REALITY MORE THAN VIRTUAL REALITY MUCH MORE THAN META. META WHO USED TO BE ALL IN ON VIRTUAL REALITY, AND NOW THEY ARE KIND OF RUNNING INTO EACH OTHER HERE. ONE ON META'S HEADSETS AND THE OTHER ON SNAP SNAPCHAT'S. ROMAINE: META IN THEORY CAN SPEND A LOT UNTIL INVESTORS TRY TO CLAMP DOWN ON ZUCKERBERG. SNAP, ITS R&D SPENDING WAS OUT OF CONTROL. ALEX: IT WAS. ANALYSTS EXPECT THIS FOR SNAP TO
2023-09-30 21:29
Show Video
Other news