Bloomberg Crypto Full Show (08/02/2022)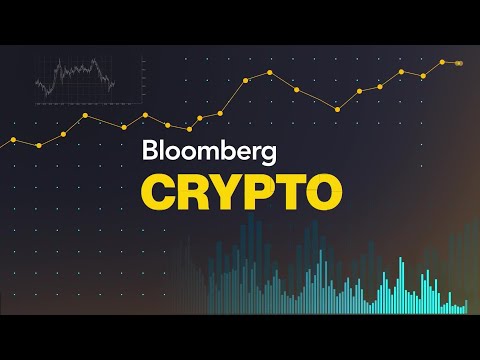 Show Video
MATT: WE ARE LIVE FROM BLOOMBERG'S HEADQUARTERS, TO MANHATTAN. I MATT MILLER. KAILEY: I'M KAILEY LEINZ. LOOKING TO "BLOOMBERG CRYPTO." MATT: CAUTION WASHES OVER GLOBAL MARKETS, WITH MORE FUEL FOR THE CRYPTO FIRE. WE WILL SPEAK TO A PROFESSOR FROM HARVARD KENNEDY SCHOOL. KAILEY: HOW TO SPOT THE LANDMINES IN CRYPTO AND HOW TO PLAY THE UPCOMING MERGE. MATT:
FROM TOM BRADY TO REESE WITHERSPOON, CELEBRITY ATTEMPTS TO CASH IN ON CRYPTO HAVE NOT GONE WELL FOR FANS. WE'VE GOT THE SCORECARD. KAILEY: ALL OF THAT IS AHEAD. LET'S GET A SNAPSHOT OF THE MARKETS. WE HAVE A FEW SELECTED RIGHT HERE. WE HAVE SEEN CRYPTO GAINING STEAM WITH BROADER RISK SENTIMENT. BITCOIN IS UP 1%. YOU'RE JUST ON THE CUSP OF 23.35. ETHER UP 2.5%.
SOME OF THE ALTCOINS ARE OUTPERFORMING. TAKE A LOOK AT CRONOS, UP 12% ON THE DATE, GRANTED ONLY UP TO 15 CENTS. MATT: IT IS WORTH LOOKING INTO THE USE CASES FOR THE MAIN CRYPTOCURRENCY AND HOW THEY ARE HOLDING UP IF THERE ARE ANY AT ALL. SONALI BASAK IS HERE TO WALK US
THROUGH IT. SONALI: LET'S LOOK AT PAYMENTS FIRST FROM A MEANS OF TRANSACTION. THE CRYPTOCURRENCY CELLS MORE THAN $13 TRILLION LAST YEAR, MORE THAN THE VALUE BY THE WORLD'S TOP PRIVATE PAYMENT PROCESSING WORKFORCE BLAMES STOCK HIGHER AFTER 2020, THEY HAVE MODERATED. SOME DAYS AND STILL GIVE YOU VOLUMES THAT ARE RIPROARING ABOVE $50 BILLION OR EVEN $60 BILLION A DAY. MOVING AVERAGE OVER THE LAST 90 DAYS WILL SHOW YOU THAT THEY HAVE COME BACK DOWN TO $26 MILLION. THE AVERAGE DAILY VALUE WAS CLOSER TO $30 BILLION BY THE END OF APRIL. WE ALSO HAVE TO TALK ABOUT
BITCOIN AS A STORE OF VALUE. MORE RECENTLY IT HAS HELD UP AGAINST TRADITIONAL HAVENS LIKE GOLD. THAT IS NOT ALWAYS TRUE, AND YOU CAN SEE FROM THE DOWNTRENDS IN 2018 AND 2019. IF YOU BRING UP THE TIME HORIZON, BITCOIN IS WINNING AGAINST GOLD. IF YOU LOOK AGAINST TRADITIONAL RISK ASSETS, BITCOIN IS TRACKING MORE CLOSELY, AND IS BITCOIN A SAFE HAVEN OR RISK ASSET AT THE END OF THE DAY? LET'S LOOK AT BITCOIN AS AN INFLATION HEDGE. CRYPTO IS 18,000%, WHILE
INFLATION ROSE 26%. WE KNOW THAT THE NARRATIVE HAS NOT HELD UP. WE NOW KNOW THAT RISING INTEREST RATES WHICH HAVE NOT BEEN TRUE THE LAST DECADE, COMPLICATED INFLATION AND BITCOIN DID -- COMPLICATES THE PICTURE OF HOW INFLATION AND BITCOIN ARE CORRELATED. KAILEY: SONALI BASAK, THANK YOU SO MUCH. RUNNING THROUGH SOME OF THE FREQUENTLY CITED USE CASES AROUND BITCOIN, THERE ARE SOME WHO ARE QUITE BEARISH FOR WE CAUGHT UP WITH A CRYPTO CRITIC. HE HAD PRETTY HARSH WORDS. >> THE NO-INTERMEDIARY SYSTEM DOES NOT SKILLFUL TO THREE TO 7 -- DOES NOT SCALE. THEY DO NOT WORK FOR PAYMENTS IF THE PAYMENTS WOULD BE PROCESSED BY THE NORMAL SYSTEM.
ETHEREUM HAS BEEN PROMISING PROOF OF STAKE SINCE BASICALLY THEY STARTED. WAKE ME UP WHEN THE TRANSITION HAPPENS. IT CREATES ANOTHER PROBLEM OF HE WHO HAS THE GOLD MAKES THE RULES. FROM A TECHNOLOGICAL STANDPOINT, THERE IS NO INNOVATION.
ECONOMICALLY IT IS A SELF-THE SYMBOL PONZI SCHEME. KAILEY: LET'S HEAR FROM ANOTHER NOTABLE CRYPTO SKEPTIC, A LECTURER AT THE HARVARD KENNEDY SCHOOL. YOU HAVE SAID THAT THE WHOLE CRYPTO SPACE IS, ALWAYS HAS BEEN, AND ALWAYS WILL BE AN ABSOLUTE DUMPSTER FIRE. WHY? >> BECAUSE THERE REALLY ISN'T ANY THERE THERE.
I WOULD SECOND EVERYTHING NICK WEAVER JUST SAID. IT DOES NOT DO WHAT OPPONENTS SAY IT DOES. IT IS NOT SECURE, IT IS NOT DISTRIBUTED, IT IS NOT RELIABLE, IT DOESN'T SCALE. IT DOES NOT DO ANYTHING. YES, IT IS A BUBBLE, AND PEOPLE ARE MAKING AND LOSING MONEY AND THAT CAN HAPPEN JUST BECAUSE IT IS STUPID. AS WITH TECHNICAL INNOVATION, THERE IS NOT ANYTHING THERE. MATT: ARE YOU SPEAKING SPECIFICALLY ABOUT BITCOIN IT SEEMS THAT THERE ARE LOTS OF USE CASES FOR CRYPTOCURRENCIES OTHER THAN BITCOIN, OR EVEN BITCOIN IN TERMS OF USING THEM TO PROVE OWNERSHIP OF CERTAIN THINGS.
YOU CAN USE THEM AS THE MAYOR OF NEW YORK HAS SAID, FOR PROPERTIES, BIRTH CERTIFICATES. I CAN HAVE MY DRIVERS LICENSE ON THE BLOCKCHAIN. I DON'T NEED TO SELL BITCOIN OR ETHER, BUT THE BLOCKCHAIN TECHNOLOGY SEEMS USEFUL.
>> THAT IS NOT A USE CASE. THE MAYOR OF NEW YORK KNOWS THAT PEOPLE HAVE BEEN BUYING AND SELLING REAL ESTATE FOR CENTURIES. WE'VE HAD DRIVER'S LICENSES SINCE CARS. ALL THOSE USE CASES DON'T NEED BLOCKCHAIN. IN FACT, BLOCKCHAIN MAKES THEM WORSE. IT MAKES THEM NOT SCALE, AND
MAKES THEM LESS SECURE. THOSE ARE NOT PROBLEMS WE HAD. WE KNOW HOW TO DO REAL ESTATE. WE KNOW HOW TO DO DRIVER'S LICENSES THIS IS TRUE FOR PRETTY MUCH EVERY USE CASE I HAVE FOUND. YOU LOOK AT IT, AND IT IS NOT SOMETHING THAT NEEDS A BLOCKCHAIN.
IT DOES NOT ACTUALLY IMPROVE THINGS. WHEN I FIND A COMPANY THAT USES BLOCKCHAIN, IF YOU REMOVE THE BLOCKCHAIN IT WORKS BETTER PUT THE SUCCESSFUL BLOCKCHAIN APPLICATIONS OFTEN QUIETLY REMOVE IT THEMSELVES AND DON'T TELL ANYBODY. THAT IS PRIVATE BLOCKCHAIN'S, WHICH ARE NOT BLOCKCHAINS. THEY USE THE WORD FOR MARKETING PURPOSES BUT DON'T USE THE TECHNOLOGY IN THE SAME WAY BECAUSE IT DOESN'T WORK FOR ANYTHING. MATT:
IN TERMS OF CRYPTO, WHAT DO YOU THINK SHOULD BE DONE? HAVE YOU URGED REGULATORS TO STEP IN? YOU HAVE SPOKEN TO CONGRESS ABOUT IT. BRUCE: I THINK IT NEEDS TO BE REGULATED. I TEACH A CLASS AT HARVARD KENNEDY SCHOOL, THE SCHOOL OF GOVERNMENT, ON BLOCKCHAIN POLICY, AND WE TALKED ABOUT HOW YOU REGULAR THIS THING, BECAUSE IT DOES EXIST. YOU CANNOT BAN IT. BUT RIGHT NOW PEOPLE ARE LOSING
THEIR MONEY AND PEOPLE ARE REALLY GETTING HURT, BECAUSE THERE IS SO MUCH FRAUD. THERE ARE SO MANY ILLEGAL SCHEMES. WE HAVE A WILDCAT BANK, UNREGISTERED SECURITIES. HE NEEDS A SERIOUS REGULATION, AND THAT IS GOING TO BE THE FUTURE. I THINK IT EVENTUALLY IT WILL CRASH BECAUSE ALL BUBBLES CRASH. IT MIGHT TAKE A LONG TIME. IN THE MEANTIME PEOPLE WILL BE MAKING IN LOSING MONEY AND GOVERNMENTS NEED TO PAY ATTENTION TO THIS. KAILEY:
ESSENTIALLY WHAT YOU ARE SAYING IS IT IS NOT A SPACE THAT CAN BE IGNORED AND IT SHOULD BE REGULATED AS SUCH, BUT REGULATION IS NOT GOING TO BE ABLE TO FIX IT? BRUCE: IT CAN'T BE FIXED. FUNDAMENTALLY WHEN MOST PEOPLE BUY AND SELL BITCOIN, THEY ARE NOT REALLY DOING IT. WHEN NICK WEAVER SAID FIVE TO SEVEN TRANSACTIONS PER SECOND WORLDWIDE IS THE LIMIT FOR BITCOIN, MOST OF THE TRANSACTIONS DON'T ACTUALLY BUY AND SELL BITCOIN. YOU SEE THIS ONE EXCHANGES GO UNDER, PEOPLE CANNOT SELL.
AS LONG AS THAT HAPPENS, YOU ARE GOING TO NEED THE SAME KIND OF REGULATIONS YOU HAVE FOR THE CONVENTIONAL INDUSTRY. YOU CAN'T KEEP IT SEPARATE. KAILEY: IF WE COULD JUST TALK ABOUT NFT'S, BECAUSE WHILE WE ARE TALKING DIFFERENT USE CASES CAN I HAVE BEEN HAVING CONVERSATIONS WITH PEOPLE LOOKING TO ALLOW TEACHERS TO TURN LESSON PLANS INTO NFT'S SO THAT THEY CAN SELL THEM AND GET ASSET INCOME, OR WITH TICKETING. WE KNOW WHAT THE RESALE MARKET IS LIKE, BUT IF THE TICKET BECOMES AN NFT, THE ARTIST CAN CAPTURE THE MARKUP OF TICKETS. CAN YOU SEE A USE THERE? BRUCE: AGAIN, THESE ARE PROBLEMS ALREADY SOLVED. HARVARD CELLS USE CASES, HAS DONE IT FOR DECADES -- KAILEY: ISN'T THAT WHEN INNOVATION IS, CONSULATE TRYING TO -- BRUCE: WE CAN MAKE IT WORSE. LAST TIME I WENT TO A CONCERT I
HAD AN APP ON MY PHONE THAT WAS LINKED TO ME AND I COULD NOT RESELL MY TICKETS, SO THIS IS ALREADY DONE. WE DON'T NEED TO DO IT WORSE. BLOCKCHAIN ADDS INSECURITY. IT ADDS ALL SORTS OF INEFFICIENCIES. IT MAKES THINGS WORSE. UNLESS YOU HAVE AN IMPROVEMENT, YOU ARE NOT GOING TO DO IT. INNOVATION IS NOT MAKING THINGS WORSE. THESE ARE PROBLEMS THAT ARE
ALREADY SOLVED AND THEY DON'T NEED BLOCKCHAIN. NFT'S, IT IS NOT EVEN CLEAR WHAT PEOPLE ARE BUYING. YOU ARE NOT BUYING THE THING, YOU ARE NOT BUYING ANY RIGHTS TO IT. YOU HAVE SOMETHING ON THE BLOCKCHAIN THAT SAYS YOU OWN A
URL WHICH CAN NO LONGER POINT TO THE THING. YOU SAW THAT WHEN OPEN C HAD PROBLEMS, NFT'S DISAPPEARED. THERE IS THIS MYTH THAT IT IS A NEW WAY OF OWNERSHIP AND A LOT OF IT IS JUST A PONZI SCHEME. MATT: BRUCE, WHAT IS -- THERE HAS NOT BEEN A SOLUTION FOR MOVING MONEY QUICKLY ACROSS INTERNATIONAL BORDERS, AS I WILL KNOW HAVING MOVED TO 4 DIFFERENT COUNTRIES IN THE PAST DECADE AND CONSTANTLY HAVING DIFFICULTY WITH WIRING MONEY AND USING THE SYSTEMS THAT ARE ALREADY THERE, NOT TO MENTION THE SETTLEMENT SYSTEMS WE HAVE IN THE MARKET TODAY.
YOU ARE ONE OF THE FOREMOST EXPERTS ON SECURITY. YOU HAVE WRITTEN A BAKER'S DOZEN BOOKS ON THIS KIND OF STUFF. WHAT IS THE SOLUTION IF IT IS NOT THE BLOCKCHAIN? WHAT CAN WE DO TO TRANSFER VALUE AROUND THE INTERNET IN A SEAMLESS AND SAFE WAY? BRUCE: I USE PAYPAL, VENMO. IN OTHER COUNTRIES, CHINA HAS ITS OWN SYSTEM. ALL THESE WORK WITHOUT FEES.
THE FEES ARE NOT BUILT INTO THE TECH. THE FEES OF THE CREDIT-CARD INDUSTRY. THE FEES ARE THE COMPANIES. TECH IS NOT GOING TO SOLVE THAT. THAT WILL BE SOLVED THROUGH INNOVATION IN THE COMPANY SPACE AND WE ARE ALREADY SEEING THAT. BLOCKCHAIN MAKES IT HARDER,
MAKES IT WORSE, MAKES IT MORE FULL OF FRAUD. IF YOU ARE A MILLISECOND TOO LATE, SOMEONE CAN STEAL YOUR MONEY. YOU CAN LOSE YOUR LIFE SAVINGS. THAT IS NOT A FEATURE. THAT IS NOT SOMETHING WE LIKE. ALL OF THESE INNOVATIVE PAYMENT SYSTEMS, THAT IS HOW YOU MOVE MONEY AROUND THE WORLD THESE DAYS. I'M GOING TO USE PAYPAL AND VENMO, NOT BITCOIN. MATT:
ALL RIGHT, BRUCE, THANKS FOR JOINING US. BRUCE SCHNEIER OF THE HARVARD KENNEDY SCHOOL TALKING TO US ABOUT HIS CRITIQUES OF THE BLOCKCHAIN. KAILEY: COMING UP, WE WILL TALK THE BULLISH CASE FOR CRYPTO WE WILL SPEAK TO THE CEO OF EITHER CAPITAL, ONE OF THE LARGEST INSTITUTIONAL HOLDERS OF ETHER. MATT: AND THE DISASTROUS RECORD OF CRYPTO ENDORSEMENTS. CELEBRITIES ARE STAYING QUITE ABOUT THE ADS WE SAW DURING THE SUPER BOWL. KAILEY:
>> CRYPTO IS QUITE SMALL. WE HAVE SEEN SOME PROBLEMS IN RECENT WEEKS, AND I DON'T THINK THOSE THAT FLOWED INTO THE MORE TRADITIONAL FINANCIAL SYSTEM. BUT I THINK THEY HAVE BEEN REMINDED THAT IF YOU DO THINGS IN THE CRYPTO WORLD, LIKE OVERLEVERAGED OR OVEREXPOSE YOURSELF TO THE TICKLER COUNTERPARTY, -- TO A PARTICULAR COUNTERPARTY, YOU CAN GET IN TROUBLE AND THOSE PROBLEMS CAN BE SEVERE. KAILEY: THAT WAS HESTER PERICE SPEAKING ABOUT THE OUTLOOK FOR CRYPTO INNOVATION. MATT: AN ENTREPRENEUR AND INVESTOR
FOCUSED ON THE BLOCKCHAIN AND CRYPTOCURRENCIES JOINS US NOW. MAYBE FIRST CAN I GET A RESPONSE FROM YOU FOR BRUCE SCHNEIER, WHO WAS JUST ON WITH US AND SAID HE DOES NOT SEE ANYTHING THAT THE BLOCKCHAIN MAKES BETTER, IT ONLY MAKES THINGS WORSE IN CASES WHERE THE PROBLEMS ARE ALREADY SOLVED. >> THANKS FOR HAVING ME HERE TODAY.
WHEN I THINK ABOUT BLOCKCHAIN AND ALL THE DEVELOPMENTS HAPPENING, HE'S RIGHT IN THAT WE DON'T KNOW NECESSARILY WHICH OF THE MOST IMPORTANT USE CASES ARE GOING TO BE, BUT I DON'T THINK THAT MEANS WE SHOULD JUST STOP ALL THE INNOVATION AND THROW OUR HANDS IN THE AIR AND GIVE UP. I THINK WHAT IS EXCITING IS HE WAS MENTIONING A LOT OF THESE SILO SYSTEMS -- VENMO, PAYPAL -- AND THOSE ARE GREAT SYSTEMS IN THEIR OWN JURISDICTIONS, BUT HOW DO YOU CONNECT EVERYONE TOGETHER? ONE OF THE REASONS I'M SO EXCITED ABOUT ETHEREUM SPECIFICALLY IS IT IS GOING TO THIS GLOBAL SETTLEMENT LAYER FOR ALL SORTS OF ACTIVITY AND SOME OF IT WILL BE CRYPTO NATIVE AND BIZARRO WORLD ASSETS LIKE NFT'S AND THE METAVERSE AND SOME OF IT WILL BETOKENIZED -- BE TOKENIZED DOLLARS. I DON'T THINK WE SHOULD GRIND TO A HALT AND SAY THERE IS NOTHING HERE. IT IS STILL EARLY DAYS AND THERE IS A LOT OF EXCITING THINGS ON THE HORIZON AND REASONS TO BE BULLISH. KAILEY: SPEAKING OF THINGS THAT ARE EVOLVING, WITH THE THEORY AND SPECIFICALLY, WHICH IS A REAL HOUSE -- ETHEREUM SPECIFICALLY, WHICH IS YOUR WHEELHOUSE, WE HAVE BEEN WAITING FOR THE MERGE SOME TIME NOW. WE THINK IT IS COMING IN
SEPTEMBER. HOW CONFIDENT ARE YOU IT IS COMING BY THAT? BRIAN: VERY UNPOPULAR OPINION, I DON'T PAY MUCH ATTENTION TO THE DATE. WHAT I'M CONCERNED ABOUT IS THAT THE MERGE IS SUCCESSFUL AND THAT THE UPDATE DOESN'T HAVE A TECHNICAL GLITCH. THAT IS WHAT IS IMPORTANT HERE. YOU HAVE A 200 BILLION DOLLARS ASSET AT THE PROTOCOL LEVEL ALONE, AND OTHER ASSETS AND ACTIVITIES THAT EXIST ON TOP OF THAT PROTOCOL. THIS HAS TO BE EXECUTED CORRECTLY, AND IT SHOULD NOT BE WHEN THE INVESTORS WANTED TO HAPPEN, IT SHOULD BE WHEN THE DEVELOPERS ARE COMFORTABLE IT CAN TAKE PLACE. IF IT HAPPENS IN SEPTEMBER,
FANTASTIC. IF IT TO CONNECT A MONTH OR TWO, SO BE IT -- IF IT TAKES THE NEXT MONTH OR TWO, SO BE IT. THAT IS THE KEY THAT I AM CONSTANTLY TRYING TO REMIND INVESTORS, ZOOM OUT AND TAKE A LONG-TERM VIEW OF THE ASSET CLASS, AND THE MERGE WILL HAPPEN WHEN IT IS READY. KAILEY: OBVIOUSLY THE SCALING IS GOING TO COME IN THREE BECAUSE IT IS MOVING TO A PROOF OF STATE SYSTEM RATHER THAN A PROOF OF WORK SYSTEM. WHILE WE ARE TALKING ABOUT
STAKING WHAT KIND OF YIELD GENERATION ACTIVITIES DO YOU SEE THROUGH THAT? BRIAN: STAKING IS AN EXCITING OPPORTUNITY. WHEN PROOF OF WORK IS REPLACED BY SOMETHING THAT IS 99-PLUS-PERCENT MORE ENERGY-EFFICIENT, PROFESSIONAL INVESTMENT FIRMS AND FINANCIAL INSTITUTIONS, I THINK THERE IS GOING TO BE A LOT OF DEMAND TO TAKE A LONG VIEW OF THE ASSETS AND THEN GENERATE YIELDS. WHAT THE YIELD IS GOING TO BE IS TOO EARLY TO KNOW. IT COULD BE 2% ON THE LOW END, 10% ON THE HIGH-END. THIS WILL BE BASED ON HOW MANY OTHER PARTICIPANTS IN THE NETWORK ARE STAKING THEIR ASSETS AND HOW MANY TRANSACTION FEES ARE BEING PAID PER BLOCK. IF YOU HAVE A PERIOD WITH
INTERESTING NETWORK ACTIVITY, IT IS POSSIBLE YOU WILL SEE A SPIKE IN YIELDS BECAUSE THERE ARE MORE TRANSACTION FEES GOING TO THE VALIDATOR'S. WE HAVE BEEN STAKING FOR A WHILE. YOU WILL SEE A LOT OF PENSION FUNDS AND FAMILY OFFICES, ONCE THE MERGE IS SUCCESSFUL, DECIDING THIS IS THE ASSET SPECIFICALLY TO FOCUS ON IN THE ECOSYSTEM, NOT ALL THE FLUFF OR THE NOISE OR THE HYPE SPECIFIC VERTICALS. MATT: AREN'T YOU CONCERNED ABOUT SECURITY? WE HAVE A LOT OF PEOPLE COME ON THE PROGRAM SAYING THAT PROOF OF STAKE IS A P.O.S., ESPECIALLY WHEN YOU SEE BILLIONAIRES MAKING WHIMSICAL OFFERS TO TAKE OVER TWITTER OR INVADING UKRAINE.
AREN'T YOU WORRIED THAT HE WHO HAS THE GOLD MAKES THE RULES IN THIS CASE? BRIAN: NOT AT ALL. WE HAVE SEEN OTHER PROOF OF STAKE NETWORKS BE SUCCESSFULLY LAUNCHED. ESSENTIALLY BITCOIN AND ETHER ARE THE ONLY PROOF OF WORK NETWORKS STILL ALIVE, AND WE HAVE NOT SEEN ANY ISSUE ON THE OTHER PROOF OF STAKE NETWORKS IN TERMS OF PEOPLE WHO SAY THERE WILL BE CONCENTRATION WITH LARGE HOLDERS, THAT IS STILL TRUE WITH BITCOIN, AND THERE IS CONCENTRATION IN THE BITCOIN COMMUNITY AMONGST MINING GROUPS.
THERE IS NOT 10,000 DIFFERENT PEOPLE MINING BITCOIN IN THE WORLD. IT IS CONCENTRATED. THERE'S NOT ENOUGH INFLUENCE TO CHANGE PROTOCOL RULES OR ATTACK THE NETWORK. PROOF OF STAKE WILL BE JUST FINE. ALL OF THESE NEED TO BE WORKED OUT BEFORE THE MERGE TAKES PLACE. MATT: GREAT HAVING YOU WANT.
BRIAN MOSOFF, CEO OF INVESTMENT COMPANY ETHER CAPITAL, PUSHING BACK ON SOME OF THE CRITICS. CHECK OUT OUR "BLOOMBERG CRYPTO" PODCAST, WHICH DIVES DEEPER INTO THE DAILY MARKET BUZZ TO EXPLORE HOW THE ASSET CLASS IS CHANGING THE WAY WE LIVE. LOOK FOR THAT EVERY WEEK THROUGH THE BLOOMBERG KAILEY: THIS IS "BLOOMBERG CRYPTO." I'M KAILEY LEINZ, WITH MATT MILLER. LET'S GET TO SOME CRYPTO STORIES THAT CAUGHT OUR EYE. NORTH KOREANS ARE FILLING ONLINE RESUMES REPORTING TO MANDY AND.
IT REINFORCES A SIMILAR WARNING FROM THE U.S. GOVERNMENT THAT THE SCAMMERS ARE TRYING TO RAISE MONEY FOR THE GOVERNMENT'S WEAPONS DEVELOPMENT PROGRAM COULD MATT: HEDGE FUND BILLIONAIRE STEVE COHEN IS EXITING HIS INVESTMENT IN THE CRYPTO STARTUP. THE QUANTITATIVE CRYPTO TRADING FIRM WAS FORMED LAST YEAR AND IS ALREADY LOST 2 MANAGING DIRECTORS. IT IS ONE OF SEVERAL CRYPTO VENTURES HE HAS BACKED THAT ARE DIFFICULT TO PRONOUNCE. KAILEY: AND FROM MATT DAMON'S INFAMOUS AD TO REESE WITHERSPOON'S NFT PARTNERSHIP, CELEBRITY CRYPTO ENDORSEMENTS HAVE HAD A DISASTROUS RECORD.
"BLOOMBERG CRYPTO" REPORTER EMMANUEL JOHN MILTON WROTE THAT STORY AND HE JOINS US NOW WE LOVE TALKING ABOUT CELEBRITIES AND ATHLETES LIKE TOM BRADY AND WHEN THEY MAKE NOT SO GREAT DECISIONS. WHAT MADE YOU DIG INTO THE STORY? >> INITIALLY WHEN I STARTED, I STARTED THE CRYPTO BEAT SEVEN OR EIGHT WEEKS AGO, AND I WAS LIKE, IS THIS A STORY, IS THIS A STORY, WHEN EVERYTHING CELEBRITY-RELATED CAME OUT, AND MY EDITORS WERE LIKE, NO NO NO, AND THEN OK, GET INTO IT. IF YOU DID GO IN WHEN THE CELEBRITIES WERE TALKING ABOUT IT, YOU PROBABLY LOST A LOT OF MONEY. IT WAS A COOL STORY WITH MATT DAMON AND BIG CELEBRITIES -- MATT: IS THIS THE FIRST THING MATT DAMON HAS DONE WRONG? IMMANUAL: MAYBE. NOT "THE MARTIAN" MOVIE. MATT: I'M SURE YOU REACHED OUT TO
MATT AND TOM AND LARRY DAVID. WHAT DID THEY SAY? IMMANUAL: THE ONE PERSON YOU RESPONDED WAS NICK CARTER, BACKSTREET BOY. MATT: NOT NICK CARTER OF CRYPTO FAME. THE ACTUAL FACTORY 0--- BACKSTREET BOY. KAILEY: CRYPTO AND BITCOIN IS DOWN 35%, SO THIS IS A TANGIBLE DROP. WHAT IS THE BIG TAKEAWAY HERE? IMMANUAL: THE MOST IMPORTANT THING WHEN LOOKING AT INVESTMENTS IS DO YOUR OWN RESEARCH, AND DON'T JUST BECAUSE LEVY OR PRETTY FACE OR THEY WANT A SUPER BOWL OR A SOCCER START.
IF YOU WANT TO GET INTERESTED IN CRYPTO, DO YOUR OWN RESEARCH BEFORE LOOKING TO SOMEONE ELSE. MATT: DON'T YOU FEEL LIKE IT HAS TAKEN AN ENTIRE GENERATION? YOU ARE A YOUNG MAN. DON'T ALL OF YOUR FRIENDS INVEST IN CRYPTO? IMMANUAL: A LOT OF MY FRIENDS DON'T, BUT THERE IS A GENERATIONAL GAP, AND IS INTERESTING TO LOOK AT. THEY ARE MORE INFLUENCED BY ONLINE PEOPLE, BUT THE MOST IMPORTANT THING IS TO DO YOUR ON RESEARCH WILL KAILEY: A LOT OF THESE PEOPLE COST A LOT OF MONEY.
IF YOU WANT THEM TO TALK ABOUT YOU IN A POSITIVE WAY, THESE AREN'T CHEAP DATES. THEY DID NOT DO IT FOR FREE. AND THE RIGHTS FOR STADIUM NAMING, CRYPTO.COM, FOR EXAMPLE, IT SHOWS HOW MANY PEOPLE ARE WILLING TO SHELL OUT A LOT OF DOPE. IMMANUAL: THEY SPENT $100 MILLION FOR THE AD CAMPAIGN. PART OF IT IS BECAUSE YOU WANT MORE NORMAL PEOPLE THAN PEOPLE WHO ARE JUST CRYPTO NATIVES. THAT IS WHY THE AD CAMPAIGNS GO TO THAT. MATT:
FOR THE BOOMERS -- THEY WERE AIMING AT THE BOOMERS. IMMANUAL: ESSENTIALLY, YES. KAILEY: WE WILL THAT HANGING IN THE AIR. GREAT STORY. CHECK IT OUT ON BLOOMBERG OR
ONLINE IF YOU HAVEN'T ALREADY. THE CEO FOR THE CRYPTO COUNSEL OF INNOVATION WILL BE JOINING
2022-08-05 17:35
Show Video
Other news