Bloomberg Crypto Full Show (06/27/2023)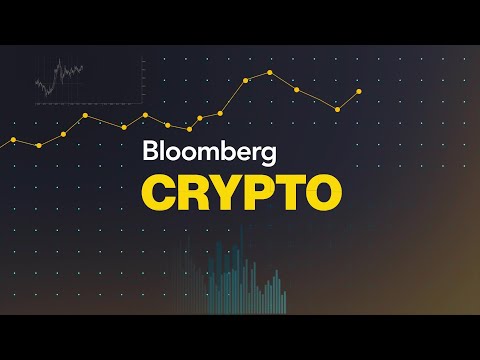 Show Video
= HI MATT MILLER WITH SONALI BASAK. KAILEY LEINZ ON ASSIGNMENT. CINELLI: -- SONALI: -- MATT: WE ARE BACK ABOVE $30,000 AND WE WILL TALK IT WITH THAT IN THIS PROGRAM. SONALI:
FIDELITY IS RATING A SPOT ETF OF ITS OWN. NET: OPERATORS CURVE OPERATIONS IN TEXAS. THE HEATWAVE DRIVES ELECTRICITY PRICES SKY HIGH AND THREATENS TO CRIPPLE THE GRID. SONALI: ALEX NOREN WILL TELL US WHAT HE'S WATCHING --ALEX THORN WILL TELL WHAT HE'S WATCHING. BITCOIN IS UP ON THE DAY.
IT HAD BEEN MUTED THE LAST COUPLE OF DAYS BUT NOW WE HAVE WORKED SEVEN AROUND THE ETF FILINGS. FUTURES ETF THAT IS LAUNCHED TODAY. ETHER OF MORE THAN 3% ON THE DAY.
BOTH OF THESE CRYPTO ASSETS ARE UP MEANINGFULLY. I WANT TO TALK ABOUT BITCOIN MINORS. THERE IS SOME QUESTION ABOUT THE REWARDS THESE MINORS GET LONGER-TERM. WITH THE BOOSTED BITCOIN YOU ARE SEEING THEM UP ON THE DAY. 11% RISE IN THE HOT EIGHT. YOU ARE SEEING THE CAPITAL MARKETS OVER WITH HUT EIGHT TALKING ABOUT A CREDIT LINE THAT GOT OVER FROM COINBASE.
CERTAINLY ACTIVITY COMING OUT THIS SUMMER FOR CRYPTO. MATT: INTERESTING MOVES IN THE MARKETS, SONALI. I WANT TO POINT OUT A BIG BOOST FOR BITCOIN HAS BEEN ANOTHER ETF FILING. MANY OVER THE PAST COUPLE OF WEEKS SENDING IT CLOSE TO THE ONE-YOUR HIGH.
THIS IS BITCOIN PROSHARES, TO COIN STRATEGY ETF. PITO IS -- BITO IS THE TICKER. INFLOWS INTO THIS ETF, WHICH HAVE BEEN PRETTY CLOSE TO DORMANT FOR A WHILE HAVE PICKED UP TO THE HIGHEST LEVEL WE HAVE SEEN SINCE JUNE OF LAST YEAR. ANOTHER ETF FILING BASICALLY DRIVING THE PRICE HIGHER, ALSO THE THOUGHT IS MAYBE YOU HAVE RUSSIAN OLIGARCHS MOVING MORE ANY OUT -- MORE MONEY OUT. THE TEXAS HEAT WAVE CAUSING A SLOWDOWN, WHICH COULD DRIVE THE PRICE UP.
THAT IS SOMETHING WE WILL TALK ABOUT WITH ALEX THORN A MOMENT. SONALI: A LOT OF QUESTIONS. ANOTHER POTENTIAL FILING COMING INTO THE PICTURE SENDING BITCOIN CLOSE TO THE ONE-YEAR HIGH. THE SPOT BIG POINT ETF THAT THEY MAY FILE FOR, WE HAVE AFTER THAT A BLACKROCK FILING. WE ARE JOINED BY DONNA HI RICK
FOR MORE. I WAS WRITING THIS STORY ABOUT LACK ROCK WITH YOU. WHAT DOES THAT MEAN FOR FIDELITY TO BE ENTERING THE SCENE? WE HAVE NOT SEEN WENT FROM EVERY MAJOR ETF COMPANY BUT THIS CERTAINLY SEEMS LIKE THE DIRECTION OF TRAVEL IS MORE INSTITUTIONAL. >> IT HAS DEFTLY BEEN A WAVE OF FILINGS FOLLOWING BLACKROCK'S. WE HAVE BEEN CALLING IT SHOCK APPLICATION.
IT'S IMPORTANT FOR THE INDUSTRY GIVEN THE STATURE BLACKROCK HOLDS ON WALL STREET AND ELSWICK -- ELSEWHERE WHERE ENDLESS WERE POTENTIALLY SAYING BLACKROCK MIGHT KNOW SOMETHING THAT OTHERS MIGHT NOT KNOW OR BE AWARE OF. THEY MIGHT BE MORE CERTAIN THEY COULD GET APPROVAL FROM REGULATORS, WHICH WE HAVE NOT SEEN IN THE PAST. SONALI: WE ARE NOT SEEING APPROVAL YET BUT WE ARE SEEING OTHER ASSETS TIED TO FUTURES STARTING TO COME TO MARKET. ONE TRADING TODAY YOU HAVE WRITTEN ABOUT.
IT'S BEEN A BIT VOLATILE. WHAT IS THE RECEPTION FOR FUTURES ETF'S WHEN PEOPLE ARE EXCITED ABOUT THE POTENTIAL FOR SPOT? VILDANA: WE HAVE A 2X BIG POINT FUTURES ETF THAT STARTED TRADING JUST TODAY, BUT I THINK WAS ANOTHER SHOCK DEVELOPMENT FOR A LOT OF CRYPTO FANS. REGULATORS HAVE BEEN SOME HESITANT IN THE FAST TO GREENLIGHT ANY SUCH THING. A SPOT BITCOIN PRODUCT IS NOT YET EXIST. BY NO MEANS CERTAIN REGULATORS WILL ACTUALLY GREENLIGHT ONE FOR APPROVAL AND IF IT'S COMING FROM BLACKROCK OR WHOEVER ELSE. THE FIDELITY FILING HAS NOT HIT YET.
IF ONE DOES COME AROUND WE HAVE THE REPORT FROM THE BLOCK. IT IS EXCITING FOR THE SPACE AND FOR CRYPTO FANS AND CRYPTO INVESTORS TO BE SEEING THESE BIG WALL STREET FIRMS AND OTHER ETF ISSUERS SHOWING INTEREST, STEPPING IN, PUTTING OUT APPLICATIONS, HENCE THE RALLY AND PRICES. MATT: WHAT DOES IT MATTER TO U.S. INVESTORS THAT THEY DO HAVE A
SPOT ETF HERE? THERE IS ONE IN CANADA. VILDANA: IT HAS BEEN THERE FOR YEARS. MATT: THE U.S. INVESTORS HAVE RESTRICTIONS THAT DON'T ALLOW THEM TO MAKE THOSE PURCHASES? DOES THE FCC CARE THE -- SEC CARE THAT THE CANADIANS ALLOWED IT? VILDANA: A LOT OF THAT WAS THOUGHT AS TESTING GROUNDS TO SEE JUST HOW WELL THINGS WOULD ACTUALLY WORK. WE KNOW REGULATORS IN THE U.S.
HAVE CITED MARKET MANIPULATIONS, SCAMS, THAT TYPE OF THINGS. EVEN WITH THE PROSHARES FUTURES FUND WHICH LAUNCHED IN 2021 -- IT'S BEEN ALMOST TWO YEARS IT'S BEEN AROUND -- THEY WERE WORRIES ABOUT COSTS AND HOW WELL IT WOULD TRACK THE PRICE OF BITCOIN, ETC. IT HAS BEEN TRACKING THE PRICE REALLY WELL. A LOT OF THAT MAY BE POTENTIALLY SEEN AS TESTING GROUNDS. MATT: THANK YOU SO MUCH FOR JOINING. VILDANA HAJRIC REPORTING ON ETF'S AND CRYPTO.
JOINING US TO TALK ABOUT THAT IS ALEX THORN, GALAXY DIGITAL HAD A FIRMWARE RESEARCH. GREAT TO HAVE YOU IN THE STUDIO AND THINK YOU FOR JOINING. WHAT IS YOUR TAKE ON THIS WAVE OF ETF FILINGS, ESPECIALLY AFTER IT SEEMED LIKE THE SEC WAS NOT GOING TO LET IT HAPPEN? WHY WOULD SOMEONE LIKE BLACKROCK FILE? ALEX: THANK YOU FOR HAVING ME BACK. THERE'S BEEN INTERESTING DEVELOPMENTS. JUST THE REPORT FROM THE SENIOR LITIGATION ANALYST SUGGESTING THERE WAS A 70% CHANCE GRAYSCALE COULD WIN AGAINST THE SEC OVER THERE CONVERSION, WHICH WOULD COME SOON. THAT COULD PERHAPS TREAT A REASON FOR THE SEC TO SEEK AN EXIT VALVE AND SUPPORT A MORE TRADITIONALLY -- TRADITIONAL ISSUER IN THEIR APPLICATION. THE BLACKROCK FILING HAD A N
AGREEMENT FOR SPOT MARKET. OTHER FILED APPLICATIONS HAD SURVEILLANCE SHARING BUT USUALLY FOR THE FUTURES MARKETS. THAT HAS BEEN SOMETHING THE SEC HAS BEEN SAYING IN THEIR REJECTIONS, THEY WANT A REGULATED MARKET OF SUFFICIENT SIZE. PERHAPS BLACKROCK IS SEEING
SOME TEA LEAVES. THERE HAS BEEN CHATTER BEING A COMMISSION ON THE SEC HAS CHANGED THEIR OPINION OVER TIME. IF YOU LOOK AT STATEMENTS FROM COMMISSIONER CRENSHAW, THEY HAVE HAD SOME VERY POSITIVE AND MODERATE STATEMENTS IN OCTOBER OF 2022. THEY GAVE A GREAT SPEECH THAT
WAS FORWARD-LOOKING. MAYBE THIS BEEN A CHANGE OF COMMISSION. IT'S NOT CLEAR. BLACKROCK'S LARGEST ASSET MANAGER ON EARTH. THE QUESTION IS WHY NOW. MATT: I WONDER. LAST TIME YOU ARE ON THE SHOW
WE WERE AT $30,000. WE DIPPED DOWN SIGNIFICANTLY AND THEN HAVE COME BACK. YOU TOLD US THE SEC AND THE CFTC WERE GOING TO CRACK ON THIS MARKET. THEY HAVE. IS THAT GOING TO STAY THAT WAY OR DO YOU THINK THEY WANTED TO SHAKE OUT THE BAD ACTORS AND THEY CREATE A FRAMEWORK TO ALLOW THIS INDUSTRY TO GROW? ALEX: I CAN ONLY GO BY WHAT THE COMMISSION SAID. THEY HAVE BEEN SEEKING MARKET STRUCTURE THAT AGGREGATES THINGS LIKE CUSTODY AND EXCHANGE AND SETTLEMENT. CURRENT CRYPTO EXCHANGE IS DON'T HAVE THAT DESEGREGATION.
IF YOU LOOK AT EDX THAT LAUNCHED EXCHANGE BACKED BY CITADEL, FIDELITY, SCHWAB AND OTHERS, THEY HAVE THAT DESEGREGATION. PERHAPS THAT IS A FACTOR IN BLACKROCK'S MIND. WE DON'T KNOW WHERE THEY ARE GOING TO TRADE THEIR SPOT. I THINK THE SEC HAS BITTEN OFF QUITE A LOT HERE. RATHER THAN DOING FORMAL
RULEMAKING, THEY HAVE NOT ISSUE FORMAL GUIDANCE IN FOUR YEARS, THEY ARE ROLLING THE DICE IN MANY CONSEQUENTIAL COURT CASES. SONALI: I WANT TO TALK ABOUT THE ACTIVITY HAPPENING IN THE FACE OF ALL THE REGULATION AND ENFORCEMENT THAT IS HAPPENING. EDX LAUNCHING. TWO DIFFERENT MAJOR FINANCIAL
FIRMS SAYING THEY MIGHT FILE FOR A SPOT ETF. BLACKROCK WORKING WITH COINBASE. COINBASE EXTENDING ALONE TO CUT -- TWO HOT 8 YESTERDAY. WHAT ACTIVITY IS GETTING
THROUGH THE MOST? WHAT DOES THIS MEAN FOR POTENTIAL ADOPTION, EVEN WITH THE UNCERTAINTY THAT IS FRANKLY EXISTING SINCE THE BEGINNING OF CRYPTO? ALEX: BITCOIN IS CLEARLY SAY FROM THE SEC'S WANDERING EYE. THEY HAVE SAID IT'S YUMMY CRYPTOCURRENCY THAT GARY GARRETSON HAS -- IT IS THE ONLY THE CURRENCY GARY GENSLER HAS SAID IS NOT A SECURITY. IT IS NOT RELATED TO MOST OF THE COMPLAINT THE SEC HAD. I THINK IT QUITE HAS A LOT OF
TAILWINDS AT THE MOMENT, PARTLY BECAUSE IT IS NOT NAMED IN ANY OF THESE SUITS AS POSSIBLY A SECURITY. IT IS NOT UNDER ATTACK. YOU DON'T SEE BITCOIN ONLY COMPANIES BEING SUED BY THE SEC. THAT IS CLEARLY SUPPORTIVE FOR BITCOIN. YOU HAVE THE MACRO ENVIRONMENT EVOLVING BUT THERE'S AN INTEREST IN IT GLOBAL SOVEREIGN BTX. THIS THING IS SEEING HUGE
INFLOWS. SONALI: IT WAS ABOUT $30,000. YOU ARE THERE TO THE POINT YOU WERE MAKING WEEKS AGO AND NOT A LOT OF UPSIDE YET WE ARE SEEING. THIS PROBABLY UNCERTAINTY IN THE MARKET. HOW MUCH DOES EDX AND TRADING VENUES ADD TO THE MARKET IN TERMS OF INSTITUTIONAL ADOPTION, LIQUIDITY, ESPECIALLY FOR A FIRM WITH A SIGNIFICANT TRADING ARM? ALEX: IF EDX CAN BRING IN NEW TYPES OF INVESTORS FOR WHATEVER REASON CANNOT PLAN THE CURRENT MARKET STRUCTURE, WHICH IS UNDERSTANDABLE BECAUSE CRYPTO MARKET STRUCTURE IS PRETTY UNIQUE.
I THINK THAT COULD BE PRETTY INTERESTING FOR BITCOIN. I THINK IN GENERAL YOU'RE SEEING SOME CHUNKY FLOWS AGAIN. I WAS JOKING BEFORE IT'S A BIT OF A HYSTERICAL MARKET SOMETIMES BECAUSE OF HOW VOLATILE IT CAN BE. WE HAVE SEEN A LOT OF INTEREST IN LONG DATED OPTIONS, A LOT OF SPOT INTEREST FROM TRADITIONAL HEDGE FUNDS AND ETHER. PEOPLE ARE INTERESTED. I DON'T KNOW IF IT IS JUST
BLACKROCK. IT FEELS LIKE BLACKROCK'S FILING BROKE A DAM, BUT THERE WAS CLEARLY PENT UP DEMAND. MATT: GREAT TO GET YOUR TAKE AND GALAXY'S TAKE. ALEX THORN OF GALAXY DIGITAL. COMING UP, CHICAGO FED ECONOMIC
IS EITHER --ADVISOR JONATHAN ROSE JOINS US ABOUT THE RUN AND CRYPTO IN 2022. HOW MUCH WAS LOST AND HOW QUICKLY? TO ACCESS ALL THE LATEST DATA WE HAVE ON THE BLOOMBERG, JUST TYPE CRYP GO ON THE TERMINAL. THIS IS BLOOMBERG. >> WE ARE SEEING A TURNING POINT.
>> I THINK IT IS GAME OVER FOR CRYPTO AND COINBASE. >> I HAVE CONFIDENCE THE CRYPTO EXCHANGE'S WILL COME AROUND TO REALIZING BITCOIN REALLY IS THE DOMINANT ASSET IN THIS SPACE. >> IT WILL BECOME INCREASINGLY COMMODITIZED TO LURE IN RETAIL AND IT WILL BE IMPOSSIBLE. RETAIL GOT BURNT ON CRYPTO. >> THE NEXT STEP IS FOR BITCOIN TO 10X FROM HERE AND THEN 10X AGAIN. >> YOU WILL BE A LONG, EXPENSIVE PATH. MATT: THOSE ARE SOME RECENT GAS, THING ON CRYPTO SENTIMENT.
JONATHAN ROSE, CHICAGO FED ECONOMIC ADVISOR CAN HELP SHED SOME LIGHT ON WHAT SHAPED THE SENTIMENT LAST YEAR. JONATHAN, APPRECIATE YOU JOINING US ON THE PROGRAM. YOU AND THE CHICAGO FED CONDUCTED A STUDY TO SEE HOW FAST THE CRYPTO RUN HAPPENED IN 2022, AND MORE IMPORTANTLY, HOW LARGE IT ACTUALLY WAS. WE ALL COVERED CELSIUS AND VOYAGER, THOSE COLLAPSES, AND FTX TO CROWN IT OFF. WE HAVE NEVER REALLY GOTTEN OUR HANDS AROUND A NUMBER. HAVE YOU BEEN ABLE TO QUANTIFY WHAT HAPPENED? JONATHAN: THAT'S RIGHT. THANK YOU FOR HAVING ME.
IN ADDITION TO THE FIRMS YOU NAMED WE LOOKED AT BLOCKFI AND GENESIS. WE USED BANKRUPTCY DOCUMENTS TO CHARACTERIZE THE OUTFLOWS THEY HAD JUST BEFORE THEIR FAILURES IN 2022. WHAT WE SAW WAS A CLASSIC FINANCIAL CRISIS. WE SAW BILLIONS OF DOLLARS FLOWING OUT IN THE MOST EXTREME INCIDENT WITH FTX WITHIN A FEW DAYS. AT THE OTHERS IT WAS OVER THE COURSE OF A WEEK OR TWO. THE INVESTORS LEFT AT CENTS ON THE DOLLAR.
THOSE THAT DIDN'T, THEY ARE CREDITORS TO THE BANKRUPT ESTATE. THIS IS AN IMPORTANT POLICY ISSUE WITHOUT WE NEEDED TO LOOK AT BECAUSE OF THE SERIOUS LAPSES IN PROTECTION WE SAW WITH INSTANCES OF THESE FIRMS OFFERING 10% TO 50% RETURNS ON CERTAIN INVESTMENTS IN RISKY INVESTMENTS FROM THE TARA LUNA PROJECT, SUFFERING LOSSES AND CAUSING INVESTORS TO FLEE. MATT: WHAT WAS THE NUMBER YOU FOUND? YOU LOOKED AT CELSIUS, VOYAGER, BLOCKFI, FTX.
HOW MUCH DAMAGE DID THEY DO? JONATHAN: I WOULD SAY THE MOST SEVERE RUN WAS VOYAGER DIGITAL WHO LOST 36% OF THEIR ASSETS OVER THE COURSE OF A COUPLE OF WEEKS. THAT WAS SEVERAL HUNDRED MILLION DOLLARS. OVERALL IT WAS IN THE BILLIONS. IT DEPENDS ON HOW YOU VALUE IT.
THESE FIRMS, BY THE TIME THEY WENT BANKRUPT, THE CRYPTO ASSETS THEY WERE HOLDING WERE WORTH LESS. ALMOST DOUBLE IN 10 OR 20 BILLION IF WE VALUED IT AT THE PEAK OF THEIR HOLDINGS. SONALI: YOU SEE AN INDUSTRY THAT IS IN SEARCH FOR NEW PLAYERS WHEN IT COMES TO TRADING AND EXCHANGES AND LENDING. WHEN YOU LOOK AT THE RESEARCH YOU HAVE DONE ACROSS THE FIRMS THAT I GONE BANKRUPT, WHAT ARE THE THINGS YOU WORRY ABOUT THE MOST IN TERMS OF BEHAVIORS THAT MIGHT REPEAT ITSELF? JONATHAN: I THINK THIS IS AN INDUSTRY WHERE WE HAVE SEEN TRYING TO AVOID REGULATION.
IN THE CASE OF THESE FIVE FIRMS WE STUDIED LAST YEAR THE MOST IMPORTANT REGULATION AT ISSUE WAS SECURITIES FLAWS. THEY WERE OFFERING INVEST IN PRODUCTS THAT WERE PROMISING HIGH RETURNS AND THEY WERE NOT REGISTERING THEM AS SECURITIES. THIS IS THE EXACT SORT OF LAPSE IN INVESTOR PROTECTION THE LAWS ARE CONCERNED ABOUT. I ALSO SAY MORE GENERALLY I
DON'T NEED TO TELL YOU THERE HAVE BEEN ACTS OF FRAUD, IN ADDITION TO THE WELL-KNOWN CASES INVOLVING FTX. THERE IS ALSO CELSIUS AND THE FRAUD ACCUSATIONS THE STATE OF NEW YORK HAS BROUGHT AGAINST ITS LEADERS. THAT IS THE SORT OF THING THAT CAN LEAD TO RUN BEHAVIOR.
PEOPLE HAVE STUDIED RUNS OVER FINANCIAL INSTITUTIONS AND FIND WHEN INVESTORS HAVE TRUST IN THEIR FINANCIAL INSTITUTIONS THEY ARE MORE LIKELY TO STICK AROUND DURING A CRISIS. WHEN YOU HAVE AN ECOSYSTEM LIKE THE KRISTA -- THE CRYPTO ECOSYSTEM WHERE THEY HAVE BEEN A NUMBER OF FRAUDS AND UNEXPENDED -- UNINFECTED LOSSES, INVESTORS MIGHT BE SKITTISH AND PRONE TO RUNNING ON INSTITUTIONS IN A CRISIS. MATT: LOOKING AT YOUR STUDY I SEE THAT CELSIUS MARKETED THE PLATFORM WITH CATCHPHRASES LIKE BANKS ARE NOT YOUR FRIENDS, AND UBANBANK YOURSELF. THIS IS REALLY A PITCH THAT THESE FIRMS WERE MAKING. SONALI: WHAT IS INTERESTING -- I'M CURIOUS TO HEAR ONE MORE THING FROM JONATHAN WHICH IS THAT THERE ARE A LOT OF REGULATORS WHO BELIEVE CRYPTO IS KIND OF A FRINGE INDUSTRY. WE HAVE A CHICAGO FED HISTORIAN TELLING US THIS IS A CLASSICAL FINANCIAL CRISIS IN SOME WAYS. DO YOU THINK REGULATORS ARE
REALIZING THE RIPPLE EFFECTS HERE, JONATHAN? JONATHAN: I THINK THEY ARE SUPER FOCUSED ON POTENTIAL AND TRYING TO ASSESS THEM. THE CRYPTO ACID ECOSYSTEM IS NOT TOO INTERCONNECTED WITH THE TRADITIONAL FINANCIAL SYSTEM. WE DID SEE SOME ATHENA LAST YEAR, ESPECIALLY WITH SILVER GATE SIGNATURE, TWO OF THE MOST IMPORTANT THINGS IN TERMS OF SERVING CRYPTO ASSET CUSTOMERS. THE COLLAPSE OF FTX LAST YEAR CONTRIBUTED TO THEIR DEFAULT. ONE FACTOR IN THE MAKING OF THE PROBLEMS WE SAW AT THEIR HEIGHT IN MARCH. THAT IS THE SORT OF UNEXPECTED
SPILLOVER IN TRADITIONAL FINANCIAL SECTORS FINANCIAL REGULATORS ARE FOCUSED ON. MATT: I WONDER WHEN LOOKING AT A LOT OF THESE FIRMS THEY HAD DIFFERENTIATED UNITS, FOR EXAMPLE FTX AT A U.S. UNIT THAT WAS NOT INVOLVED IN THE COLLAPSE AND FAILURE OF THE LARGER INTERNATIONAL UNIT WAS BASED OFFSHORE. A NUMBER OF BUSINESSES ARE BREAKING THEMSELVES DOWN REGIONALLY. THE CONCERN IS THAT U.S. INVESTORS GET CAUGHT UP IN IT BY USING VPN'S OR INVESTING IN INTERNATIONAL ASSETS.
WE DON'T KNOW. WERE YOU ABLE TO DECIPHER IN ANY WAY HOW MUCH THESE BANKRUPTCIES IMPACTED U.S.-BASED INVESTORS AS OPPOSED TO INTERNATIONAL? JONATHAN: FOR THE MOST PART BANKRUPTCY COURTS CAP USERNAMES CONFIDENTIAL, EXCEPT FOR CELSIUS WERE YOU CAN SEE THE NAMES OF EVERYONE OF THE USERS. YOU CAN SEE A NUMBER OF INTERNATIONAL USERS WITH NAMES AND OTHER ALPHABETS. THAT'S A TOUGH QUESTION. I THINK ONE THAT THE REGULATORS ARE SORTING THROUGH, FOR U.S. CUSTOMERS ARE ACCESSING
OVERSEAS PLATFORMS. THEY HAD A LOT OF U.S. CUSTOMERS, THESE PLATFORMS. SONALI: JONATHAN ROSE, ENKE FOR YOUR RESEARCH AND TIME. -- THANK YOU FOR YOUR RESEARCH AND TIME. FOR WHINY SHARES HAVE SURGED. TEXAS POWER BANDS ARE HITTING AN ALL-TIME HIGH. THAT CONVERSATION IS UP NEXT.
THIS IS BLOOMBERG. MATT: THIS IS BLOOMBERG CRYPTO. I AM MATT MILLER WITH SONALI BASAK. KAILEY LEINZ ON ASSIGNMENT.
TEXAS CONTINUES TO ROAST IN SEARING HEAT WITH TEMPERATURES AROUND DALLAS FORECASTED TO REACH TRIPLE DIGITS TODAY. IT IS FITTING POWER INFRASTRUCTURE UNDER IMMENSE PRESSURE. THAT IS HITTING BITCOIN MINORS IN THE STATE. OUR RESIDENT -- WELL, SHE WAS A RESIDENT TEXAN, RITIKA GUPTA WHO IS JOINING US IN THE STUDIO. IT IS NOT JUST BECAUSE YOU ARE
FROM THE BIG D. YOU SPOTTED THIS STORY AND HOW IT LINKS TO CRYPTO. >> EVERY TIME I SEE TEXAS MIGHT EARS PERK UP. WHEN YOU LOOK AT THE POWER GRID YOU THINK THIS IS JUST A SIMPLE FUNCTION OF THE HEAT. I WILL TURN THE AIR
CONDITIONING ON. THE POWER GRID ONLY TEXAS USES, ALSO IS THE GRID THAT A LOT OF BITCOIN MINORS USE. IT HAS BEEN A FUNCTION OF THIS MOVE TOWARDS DOING MINING OFF CHEAPER ENERGY SOURCES. YOU SEE THIS AROUND THE WORLD AND IN PARTS OF SIBERIA OR CHINA WHERE ENERGY SOURCES ARE INCREDIBLY CHEAP. SAME THING APPLIES TO PLACES
LIKE AUSTIN, TEXAS. WHEN EVERYONE IS GOING TO GO USE AIR-CONDITIONING AND MINING AT THE SAME TIME, THE POWER GRID GETS STRETCHED. THIS IS SOMETHING WE SAW LAST YEAR AS WELL WHERE SUMMER HEAT WAVE CAME, THE POWER GRID GOT STRETCHED AND BITCOIN MINING FELL. MATT: IN THE WINTER WHEN NO ONE IS USING AC IN TEXAS, THESE MINORS HELP KEEP THE ENERGY PRODUCERS PROFITABLE, RIGHT? THEY ARE A GREAT CUSTOMER. WHEN THE HEAT GETS INTO TRIPLE
DIGITS AND THE GRID IS UNDER THREAT THE MINERS JUST STOP MINING BITCOIN AND THE HASH RATE DROPS. RITIKA: THIS IS A PART OF THE POLITICS AS WELL. WHEN YOU SEE THE TEXAS REGULATOR AND POLITICIANS SAYING WE HAVE TO CONSERVE ENERGY, YOU SEE THAT ON THE CONSUMER FRONT AND THE BUSINESS FRONT AS WELL, EVEN SOME PEOPLE THINK YOU SHOULD NOT BE WORKING FROM HOME BECAUSE IT WOULD HELP BRING DOWN THE ENERGY COSTS. BITCOIN IS GOING TO BE A PART OF THAT STORY. I THINK WHAT IS DIFFERENT THIS TIME AROUND RELATIVE THE 2022 IS THOSE MORNINGS, ENCOURAGEMENT OF PULLING THE USAGE DOWN WHICH ENDED UP PULLING MINING DOWN BY ABOUT 18%, AND 2023 YOU HAVE NOT HAD THOSE MORNINGS YET.
THAT BEING SAID, IT IS ONLY THE END OF JUNE. THAT IS PERHAPS THE BIG DIFFERENCE. MATT: THANK YOU VERY MUCH FOR POINTING OUT THIS STORY AND JOINING US. KRITI GUPTA WHO ANCHORS THE 5:00 A.M. SHOW IN NEW YORK. NEXT WEEK WILL BE ON AT 1:00
P.M. ON NEW YORK TIME ON THURSDAY, JULY 7. WE WILL SEE YOU THEN. THIS IS BLOOMBERG.
2023-07-06 01:23
Show Video
Other news