'Bloomberg The Open' Full Show (09/07//2022)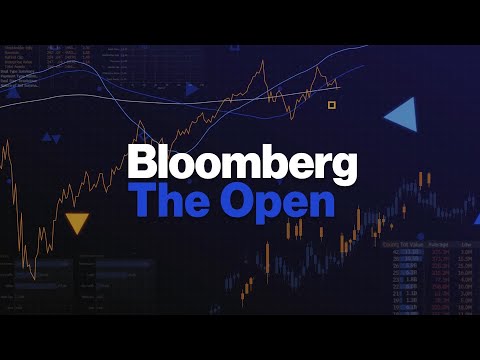 Show Video
>> FROM THE NASDAQ COMPENSATE IT HAS BEEN BRUTAL. FROM NEW YORK CITY THIS IS LOOKING TO GET INTO A DROP ON THE S&P. THE COUNTDOWN TO THE OPEN STARTS RIGHT NOW. >> EVERYTHING YOU NEED TO GET SET FOR THE START OF U.S. TRADING. THIS IS BLOOMBERG "THE OPEN" WITH JONATHAN FERRO.
JONATHAN: LIVE FROM NEW YORK WE BEGAN WITH A BANK ISSUE. >> STRONG DOLLAR. >> UNRELENTING U.S. DOLLAR STRENGTH. >> IT REFLECTS THE STRENGTH OF THE U.S. ECONOMY. >> THE U.S. ECONOMY IS FARING BETTER THAN THE REST OF THE WORLD.
>> CURRENCY IS A BIG ELEMENT HERE. >> THE DOLLAR IS STRONG. >> AT FIRST POINT IN THE -- AT SOME POINT IN THE FIRST QUARTER THE U.S. DOLLAR WILL PEAK. AND WHEN THAT OPINIONS -- HAPPENS IN THE U.S. DOLLAR WEAKENS. >> IT IS CREATING RIPPLE EFFECTS ACROSS AS -- ACROSS ASSETS.
>> EUROPE IS IN TROUBLE. >> THE RECESSION AND EUROPEAN ENERGY CRISIS THAT IS BREWING. >> AND THE U.K. INDIANS KNOW WHEN -- IT IS NO
WIN. THE DOLLAR WILL BE KING FOR A FEW MONTHS. JONATHAN: IT IS THE KING RIGHT NOW. JOINING US RIGHT NOW ARE TWO PEOPLE. IS IT TOO EARLY TO SAY THAT THIS IS A DOLLAR STRENGTH STORY? >> GOOD MORNING, IT IS GOOD TO BE HERE. IT MIGHT BE THAT WE STILL SEE SOME MORE WEAKNESS, ESPECIALLY OUT OF EUROPE GIVEN THE ENERGY CRISIS THAT IS ONGOING AROUND THE DOLLAR STORY. IT IS NOT ABOUT WHAT THE DIFFERENT CENTRAL BANKS ARE DOING IT IS ABOUT THE SAFE HAVEN.
ON A YEAR LIKE THIS ONE WE HAVE UNDERPERFORMANCE IN EITHER EQUITIES OR THE BONDS, -- THE DOLLAR HAS NOT BEEN THE CATCH. AT THE END OF THE YEAR I DO NOT KNOW IF THE END IS NEAR. SO FOR THOSE INVESTORS WHO HAVE BEEN WAITING TO PERHAPS GO INTO LOCAL CURRENCY, I THINK WE ARE ABOUT TO GET THERE, BUT WE ARE NOT GOING TO KNOW AS -- UNTIL WE GET MORE DATA AND WE GET MORE UNFORTUNATE NEWS OF ENERGY. JONATHAN: IF THE TIMING IS QUESTIONABLE LET US TALK ABOUT THE REASON, WHY DO YOU THINK THE END IS NEAR? GARGI: NUMBER ONE, WE HAVE SEEN THE WHOLE REASON OR ONE OF THE BIG REASONS FOR THE MOVE WAS THE IDEA THAT THE U.S.
WOULD BE THE BEST AMONG SOME OF THE OTHER ECONOMIES THAT ARE SLOWING DOWN. PERHAPS PART OF THAT HAS BEGUN. PART OF THAT IS JUST THE PRICING. WITH JUST THINKING BACK TO JANUARY OF THIS YEAR, THIS IS EXACTLY WHAT PEOPLE EXPECTED WOULD HAPPEN IF THE U.S. WAS DOING BETTER THAN PERHAPS EUROPE , THE U.K., ETC.. PART OF THAT IS PRICING AND THE OTHER REASON IS THAT BY THE END OF THIS YEAR WE WILL SEE THE FED HAVING DONE MOST OF THE HIKING THEY ARE SUPPOSED TO DO. WE ALREADY FULLY PRICED FOR THEM TO GO ABOUT 75 FOR THIS MEETING.
I THINK THAT IS THE END OF THAT HIKE. THE DOW SAID THEY WOULD DO HIGHER THAN THAT AND THAT IS ANOTHER REASON WHY WE COULD SEE A STABILIZATION. JONATHAN: THE DOLLAR IS CLOSE TO 1.11. IT HAS BEEN MAKING HEADLINES WITH SOME BIG CALLS ON THE EURO AND ON STERLING. "THE PROBLEM STARTED IN ENERGY AND IT WILL END THERE. EVERYONE -- EVERYTHING ELSE IS NOISE. EXPECT STERLING AT 1.06." YOU ARE THE PERFECT CAST TO
TALK ABOUT -- GUEST TO TALK ABOUT THIS. DO YOU THINK ABOUT THE EUROPE ENERGY STORY IS HERE, IS THAT IT FOR THE EURO STORY AND STERLING WEAKNESS? >> I DO NOT KNOW ABOUT STERLING BECAUSE I THINK WHAT WE ARE SEEING IS THE DOWNSIDE OF BREXIT AND A U.K. DECISION TO GO IT ALONE. THIS IS NOT A CRISIS WHERE YOU WANT TO BE ALONE. CLEARLY THE E.U. WELL ATTACKED AS FROM A REGIONAL AND -- FROM A REGIONAL BASIS. NO STRONG FEELINGS ON STERLING,
THEY ARE ON THEIR OWN, GOOD LUCK. WE HAD RUSSIA SHOT NORD STREAM 1 -- SHUT THE NORD STREAM 1 PIPELINE AND GAS PRICES FELL. WE ARE DONE WITH THE EUROPEAN GAS PRICES. AND I DO THINK THAT MEANS THAT THE EURO WILL STRENGTHEN FROM HERE. YOU ARE GOING TO SEE THE ECB RATE PROBABLY 75 BASIS POINTS AND THEY WILL RAISE RATES MORE IN 2023 THEN THE FED IS WHICH WILL PROVIDE STRENGTH FOR THE EURO.
SO THE EURO IF YOU HAVE A SIX TO 12 MONTH YOU IS AN ATTRACTIVE JONATHAN: OPTION. JONATHAN:LET US UNPACK SOME OF THIS. DO THINK WE ARE DONE ON THE ENERGY SIDE. SOME PEOPLE MIGHT SAY WE DO NOT HAVE A BACK OUT LIKE WE SAID WE WILL. IN OTHER PEOPLE ARE SAYING WE WANT INDUSTRY TO SHUT DOWN IN GERMANY THROUGH THE WINTER FOR THIS TO GET WORSE. WHY DO YOU THINK THAT MIGHT NOT BE THE CASE? JAY: BECAUSE THE MARKETS ARE FORWARD-LOOKING AND WE HAVE DISCOUNTED THAT. THE NUMBER ONE FEAR WAS THAT
RUSSIA WOULD SHUT OFF THE GAS. THANKFULLY, IN A WAY, THEY HAVE DONE IT, SO WE HAVE FACED THE FEAR AND IT IS NOT ALL THAT HORRIBLE. GAS PRICES ARE GOING DOWN, NOT UP. IF THERE WAS SUCH A CERTAIN CACHET SHORTAGE OF GAS AND THE FORWARD CONTRACTS HAVE NOT GONE UP AS A RESULT OF THE RUSSIAN SHUTTING IT DOWN EITHER. IF THERE WAS A BIG FEAR OF GAS SHORTAGES COMING OVER TIME, IT WOULD BE MANIFESTED AND I DO NOT THINK THAT WILL BE THE CASE. INSTEAD WHAT WE ARE SEEING IS THAT EUROPE IS COMING TOGETHER AGAIN AND WE WILL SEE THE ENERGY MINISTERS MEET ON THE KNIFE -- ON THE NINTH AND COME UP WITH AN E.U. WHY PLAN.
I CONTINUE TO BE IMPRESSED HOW EUROPE IS DEALING WITH THE SITUATION VIRTUALLY AGAINST ALL OTHER OPINION. TO ME THIS IS A SIGNAL THAT EUROPE WILL GET ITS ENERGY SYSTEM IN PLACE AND BE OUT OF THE RUSSIAN CLUTCHES AND IT IS GOING TO BE A CLEAN ENERGY LEADER THAT IS GOING TO HAVE A GREAT OPPORTUNITY TO SURVIVE -- TO SURPRISE PEOPLE TO THE UPSIDE. I WILL CONTINUE TO BE STRATEGICALLY ON A ONE, THREE, FIVE YEAR BASIS EUROPE IS ATTRACTIVE. 28 STRAIGHT WEEKS OF EQUITY FUND OUTFLOWS. FORWARD VERSUS 17 FOR THE U.S.. MORE EARNINGS UPGRADES IN EUROPE AND DOWNGRADES CURRENTLY GOING FORWARD FOR THE REST OF THIS YEAR. THERE IS A LOT THAT IS RELATIVELY POSITIVE.
IF YOU LIKE MARKETS THAT OTHER PEOPLE HATE, CHEAP MARKETS OR THINGS ON A TURN, WE ARE ABOUT TO SEE THE PEAK OF THE -- PEAK OF THE DOLLAR AND THE FED RAISING RATES 75 BASIS POINTS NEXT WEEK WHICH WILL BE IT FOR THE FRONTLOADING AND THAT WILL SET UP ALL SORTS OF ASSET ALLOCATION CHANGES. JONATHAN: I AM SURE YOU ARE ITCHING TO GET IN. MY QUESTION IS IS IT TOO EARLY TO LOOK AHEAD TO SPRING BEFORE WE HAVE EVEN HAD WINTER IN EUROPE? GARGI: SO THE ONE THING I WOULD MAKE, AND OBVIOUSLY THERE ARE SOME GOOD POINTS MADE AROUND THAT WE HAVE ALREADY SEEN THE SHUTDOWN OF NORD STREAM 1. BUT WHAT WE HAVE NOT SEEN IS THE SEVERITY OF WINTER. WE ALL HOPE THAT IT WILL TURN OUT TO BE A PRETTY NORMAL WINTER AND THE FOR ENERGY WILL NOT BE 15 TO 20% ABOVE NORMAL. BUT WE JUST DO NOT KNOW AND WE
WILL NOT FOR SOME TIME. THAT IS WHY I STILL THINK THAT THERE WILL BE A POINT AT WHICH TO THE OTHER GUEST'S CLIENT AND PERHAPS WE DO WANT TO GET BACK INTO THE EURO, I DO NOT THINK THAT YET. WE GOT THE GDP CREDIT AND OBVIOUSLY WE KNOW THAT IS BACKWARD LOOKING. WE ARE LOOKING AT BERRY COLLEGE -- SOLID CONSUMPTION. THAT IS OBVIOUSLY NOT GOING TO BE THE CASE AS WE LOOK AT DATA OUT PORT -- OUTPUT FOR THIS QUARTER IN THE NEXT. I HOPE THAT IT DOES NOT TURN OUT TO BE THIS WAY, BUT UNFORTUNATELY IT IS TOO EARLY, ESPECIALLY ON THE WEATHER FRONT WHICH WILL BE A BIG DRIVER ON THE DEMAND FOR ENERGY. JONATHAN:
FUTURES DOWN .10%. EURO-DOLLAR 98.89 DOWN .1%. STERLING ONE .14 21. TAYLOR: NOT ONLY LOOKING AT CROSS CURRENCY IS BUT WHAT THE REAL BASE. WE ARE FIRMLY OUT OF THE NEGATIVE TERRITORY AND LOOKING AT BIG REAL YIELDS RISING 84 BASIS POINTS OR SO. ALONG THAT DOLLAR STRENGTH, WE HAVE BEEN TALKING ABOUT ALL MORNING. THE INTERESTING CORRELATION CONTINUES GIVEN WHAT HAPPENS IN THE EQUITY MARKET. THE NASDAQ LOOKING AT SEVEN
STRAIGHT DAYS OF DECLINE WHILE GLOBAL EQUITIES ARE DOWN FOR ABOUT NINE STRAIGHT DAYS, THE LONGEST STREAK GOING BACK IN 11 YEARS. YOU ARE STARTING TO SEE GLOBAL EQUITIES REACHING OUT AS WE THINK ABOUT THE DOLLAR STRENGTH. FINALLY FURTHER ACROSS ASSET CORRELATIONS IT MIGHT NOT BE A SURPRISE THAT WE WILL HAVE MORE TRADITIONAL CORRELATION WITH DOLLAR STRENGTH. YOU HAVE COMMODITIES AND SO WHEN WE THINK ABOUT THAT IT IS OVER THE LAST TWO WEEKS. JONATHAN: I WANT TO COME TO YOU OVER SOME COMMENTS OF THE RICHMOND FED. HE SAID THE DESTINATION IS IMPORTANT -- POSITIVE TERRITORY IN MY CONTENT -- MY INTENT WOULD BE TO KEEP THEM THERE UNTIL HE PUT INFLATION TO BED.
YOU SEE OPPORTUNITY AND I WONDER HOW UNCOMFORTABLE THE REAL GREAT STORY AND HOW DETERMINED THAT IS TO KEEP THEM THERE, HOW UNCOMFORTABLE DOES THAT MAKE YOU? GARGI: WE HAD A VERY STRONG MESSAGE IN JACKSON HOLE. THEY ARE TELLING US THAT THEY REALLY WANT TO PUSH BACK ON ANY RATE COTS IN 2020 -- RATE CUTS IN 2023. IT IS NOT JUST POWELL, BUT EVERY SPEAKER WHO HAD UNITED TO TELL US THAT RATES WILL BE HIGHER FOR LONGER. WHAT THAT MEANS FOR MEET THE HIGHER FOR A LONGER STORY IS THAT IT IS A GOOD TIME TO CARRY. IF YOU ARE HIGHER AND THE MARKETS HAVE ALREADY PRICED THAT AND WE ARE PRICING IN CLOSE TO 3.8% ON THE FUND RATE. PERHAPS GOING A LITTLE BIT
HIGHER THAN THAT, I DO NOT SO. EVEN IF WE PRICE IN .4%. IF WE STAY THERE THAT IS SELLING YOU TO CARRY. ONE OF THE HIGHEST CONVICTION TRADES I HAVE GOING INTO THE END OF THE YEAR IS THE FRONT END OF QUALITY CREDIT, LOOKING AT IGMB WHICH GIVES YOU INVESTMENT-GRADE CREDIT, IT IS ONLY CLOSE TO 5%? THAT IS THE YIELD OF DREAMS. JONATHAN: THE YIELD OF DREAMS. JAY: I HAVE WANT TO TOP THAT, WHAT ABOUT A HIGH-YIELD YIELDING 9% AND DOLLARS MONTHLY. THAT IS ONE OF OUR FAVORITES. WE LIKE THE PIPELINES AMLP WHICH GIVES YOU EXPOSURE TO THE ENERGY SIDE, BUT I WANT TO PICK UP ON THE POINT ABOUT OPPORTUNITIES IN FIXED INCOME AND PARTICULARLY IN EMERGING MARKETS. WE ARE GETTING MORE BULLISH ON
EMERGING MARKETS IN THIS ENVIRONMENT. WE HAVE TALKED ABOUT THE VIEW OF HIGH NOMINAL GROWTH SUPPORTED BY A GLOBAL AND TO DEAL WITH THE THREE C'S, COVID, CLIMATE, AND CONFLICT AND WE THINK EMERGING MARKETS WILL BE A WINNER. I TOOK A LOOK BEFORE GETTING ON THE AIR, AND EM HAS BEEN IN OUTPERFORMER WITH THE HOUSE AND -- WITH THE S&P DOWN 5% AND EQUITY DOWN SIX OR 7%. EM PROBABLY DOWN FOUR. RESILIENCE FLAT AND SOUTHEAST ASIA DOWN TO PERCENT AND THE BEST-PERFORMING FIXED INCOME INSTRUMENTS THE LAST MONTH IS THE ASIAN HIGH-YIELD THAT I MENTIONED. 30% OF CHINA PROPERTY IF YOU
READ THE HEADLINES HE WOULD NOT TOUCH CHINA PROPERTY WITH A 10 FOOT POLE. LAST MONTH WAS THE BEST MONTH FOR CHINA HIGH-YIELD IN A DECADE. THAT'S PERFORMANCE IN A DECADE. THERE IS A TREMENDOUS GAP BETWEEN WHAT YOU READ AND WHAT THE MARKETS ARE DOING IN MANY INSTANCES. AND WE ALWAYS LIKE TO LET THE MARKET TELL US INSTEAD OF THE -- INSTEAD OF US TRYING TO TELL THE MARKET. JONATHAN: WE WILL TALK ABOUT MR. MARKET A
BIT MORE. SO CONSTRUCTIVE ON THE MAJOR ISSUES THAT EVERYONE IS BEARISH ABOUT. TOPPING 85 FOR THE FIRST TIME SINCE JANUARY ON WTI. FUTURES DOWN .2%. YIELDS ARE A LITTLE BIT LOWER. TAYLOR: STOCKS ARE MOVING IN THE OPPOSITE DIRECTION AND PERHAPS WE WILL TURN THE MARKETS AROUND MAYBE, I AM TALKING ABOUT APPLE.
THIS IS ON THEIR BIG PRODUCT UNVEILED DAY, I'LL .2%. IT WILL BE INTERESTING TO SEE HOW IT TRADES, TYPICALLY IT CLIMBS ON THE DAY THAT THEY KNEW IPHONE IS REVEALED. PINTEREST UP 4.1% TO OUTPERFORM ON IMPROVING FUNDAMENTALS AND POSITIVE CATALYSTS DESPITE AN UNCERTAIN ECONOMY. UNITED AIRLINES UNCHANGED, AND THEY LOOKED AT THEIR SALES AND MARGIN OUTLOOK AND DEMAND IS STRONGER.
SEPARATELY THEY ARE THREATENING JFK IF REGULATORS FAIL TO ALLOW THEM TO EXPAND THEIR SECOND JEWEL. AND FINALLY PELOTON DOWN 1.7 PERCENT ON ANOTHER FILING AROUND THE COMPANY UPDATING THE WARNINGS ON THE UNFORTUNATE CHILD THAT AND THE CONSUMER AGENCIES SAYING THEY GAVE INSUFFICIENT WARNINGS THAT THERE COULD BE SOME FINANCIAL RESPONSIBILITY. JONATHAN: THANK YOU, AND A STORY WE WILL LOOK AT AGAIN. COMING UP E.U.
CONSIDERING RADICAL MEASURES TO CAN -- TO STOP THE SOARING ENERGY CRISIS. >> WE ARE CONFRONTED WITH ASTRONOMICAL ELECTRICITY PRICES AND WE HAVE SEEN IN NORMA'S MARKET VOLATILITY -- ENORMOUS MARKET VOLATILITY. WE WILL PUT FORWARD A SET OF FIVE DIFFERENT IMMEDIATE MEASURES. JONATHAN:
THAT CONVERSATION UP NEXT. >> WE ARE FACING AN EXTRAORDINARY SITUATION, NOT ONLY BECAUSE RUSSIA IS AN UNRELIABLE SUPPLIER AS WE HAVE WITNESSED OVER THE LAST DAYS OR WEEKS OR MONTHS, BECAUSE RUSSIA IS ACTIVELY TABULATING THE GAS MARKET. WE WILL PROPOSE A PRICE CUT ON RUSSIAN GAS NEAR THE OBJECTIVE IF WE MUST CUT RUSSIAN RIVER YOU -- REVENUES WHICH IS USING TO FINANCE HIS ROLE ON HIS UKRAINE. JONATHAN: THEY INCLUDE A CAPS ON NON-GAS POWER AND ONRUSHING GAP AS PRESIDENT TO 10 -- PUTIN THREATENS TO WITHHOLD GAS.
TEAM COVERAGE STARTS RIGHT NOW. CAN YOU WALK ME THROUGH THE SEPARATE PLANS FOR THE U.K. AND THE EUROPEANS? >> THIS IS A FIVE-POINT PLAN DISCUSSED AT THE MEETING OF ENERGY MINISTERS ON FRIDAY INCLUDING SEVERAL MANAGERS, NOTABLY A PRICE CAP ON POWER, SO NUCLEAR AND HYDROPOWER AT 200 MEGAWATTS AN HOUR, THAT IS STILL QUITE A HIGH -- A HIGH PRICE FOR HISTORICAL DANDRIDGE BUT SOME LOWER THAN WE HAVE SEEN. ALSO, STRONGER MANDATES ON DEMAND RESTAURANT -- REDUCTION
IN A POSSIBLE LEVY ON FOSSIL FUEL COMPANIES. TWO OTHER ASPECTS THAT ARE INTERESTING, LIQUIDITY SUPPORT FOR THE MARKET WHICH IS IMPORTANT BECAUSE IF IT IS STRONG IT MIGHT STOP SOME OF THE VERY VOLATILE MOVES THAT WE HAVE SEEN IN GAS AND POWER IN EUROPE IF THEY HAVE THE CONFIDENCE THAT GOVERNMENTS ARE STANDING BEHIND PLAYERS IN THE MARKET AND IT MIGHT HELP MOVE OUT SOME OF THE VOLATILITY AND THERE IS A CAP ON RUSSIAN GAS AND THAT LOOKS LIKE THE HEADLINE PART OF THE PACKAGE BUT IT MIGHT BE ONE OF THE LESS SIGNIFICANT PARTS BECAUSE AS SOMEONE ELSE POINTED OUT EARLIER, ONLY 9% OF THE GAS IS COMING FROM RUSSIA AFTER NORD STREAM WAS SHUT DOWN. JONATHAN: ONE THING THAT YOU HAVE WRITTEN ABOUT IS DEMAND TO STOP OR START -- DESTRUCTION AND RATIONING, BUT WHERE IS THAT IN ALL OF THIS? >> THE EUROPEAN UNION IS PUTTING A PLAN THAT WOULD HAVE 10 TO 15% REDUCTION IN ELECTRICITY DEMAND ACROSS THE CONTINENT AND IT IS UNCLEAR HOW THAT WILL HAPPEN, CERTAINLY WITH THE MEASURES THAT THEY ARE ANNOUNCING THE MARKET WILL NO LONGER BE RATIONING THE DEMAND AND GOVERNMENT WILL HAVE TO DO IT. MANDATES WILL HAVE TO BE IMPOSED I SUPPOSE THAT THE GOVERNMENT, THE BIG CONSUMER OF ELECTRICITY IN EUROPE, THAT IS -- AND THE GOVERNMENT WILL HAVE TO TELL INDUSTRIES WHAT THEY CAN PRODUCE, WHICH WILL BE QUITE AN INTERESTING EXPERIMENTS TO WATCH FROM THE OUTSIDE THAT IS WHERE WE ARE HEADING.
THIS PLAN OF THE EUROPEAN UNION DOES NOT WORK UNLESS YOU BRING THAT DOWN. JONATHAN: THANK YOU. LOOKING AT CROWD DROP AWAY -- CRUDE DROP IS A BREAK OF 85 NOW AT 83.85 DOWN .35 PERCENT. YOU ARE VERY CONSTRUCTIVE ON THE EUROPEAN STORY AND SLIGHTLY MORE CONCERNED ABOUT TRANSFERRING RISK IN AREAS LIKE THE U.K.. YOU WERE KEEN TO SEPARATE THE
U.K. FROM YOUR. CAN YOU TELL ME WHY THE PAIN MIGHT BE MORE ACUTE IN THE UNITED KINGDOM AS COMPARED TO THE REST OF THE EUROPEAN CONTINENT? JAY: THEY DO NOT HAVE THE ABILITY TO COME TOGETHER AND ACT COLLECTIVELY. HERE IS THE DEAL. WITH COVID AND NOW WITH THE PRICES, THE E.U. IT HAS AND CENTER ACTING, -- COLLECTIVELY AND A EURO IS AN EXPRESSION. SEEING THE ACTION OF TWO BIG DEALS EUROPE WILL BE CONFIRMED TRANSFORMED IN EUROPE -- AND THE EURO IS THE EXPRESSION AND YOU CAN BUY IT FOR $.99 AT THE
DOLLAR. THE U.K. WILL STRUGGLE TO DEAL WITH ALL OF THESE ISSUES, AS IN A PLACE WITH FEW FRIENDS AND IT WILL BE MORE THEY CHALLENGE AND MORE DIFFICULT TO SEE AT WORK. WHEN YOU THAT -- WHEN YOU RATION DEMAND LIKE EUROPE IS ALREADY DOING, DEMAND IS FALLING RAPIDLY AND YOU WILL GET A SIGNIFICANT PRICE SHOCK AND WHAT MOST OF WHAT YOU ARE PROPOSING WILL NOT BE YEARS. JONATHAN: A FEW FINAL WORDS, CAN ECP ECB AND THE BANK OF ENGLAND CONVINCE EACH OTHER OF THIS? GORGI: IT WILL BE DIFFICULT TO REALIZE WHAT HAS BEN CRUMP -- WHAT HAS BEEN PRICED IN. SO WHEN WE ARE LOOKING AT THE RATE OF OVER 2% WE DO NOT SEE HOW THEY GET THERE. OBVIOUSLY THEY ARE GOING TO 75 TOMORROW AND WILL GET TO 1.25
QUICKLY, BUT THEY WILL HAVE TO DO THAT AT THE SAME TIME THEY ARE SEEING THE DATA WEAKENING AND PEOPLE SUFFERING ON THE STREETS. IT WILL BE VERY HARD FOR THEM TO GET MUCH ABOUT THAT. SO NOT LIKELY TO REALIZE A CURRENCY AND PRICE IN THE MARKET ESPECIALLY FOR EUROPE.
JONATHAN: THANK YOU. SO CONSTRUCTIVE. COMING UP WE ARE EXPECTING STOCKS TO MOVE HIGHER INTO THE YEAR END. MORE OF THAT COMING UP. JONATHAN: FOUR MINUTES AWAY FROM THE OPENING BELL, HERE ARE THE MORNING CALLS. FIRST UPGRADING PINTEREST TO SEE SIGNIFICANT OUT TO WARM -- SIGNIFICANT UPSIDE.
AND ELECTRONIC ARTS BEING NEUTRAL WITH LIMITED CAPITAL ON THE HORIZON. NETFLIX UPGRADED TO NEUTRAL HIGHLIGHTING THE COUNTRY'S THE COMPANY STRENGTHENING SALES PROJECTIONS. COMING UP CHRIS EXPECTING STOCKS TO MOVE HIGHER AS INVESTORS SHIFT BACK. THAT CONVERSATION UP NEXT. JONATHAN: 24 SECONDS AWAY FROM THE OPENING BELL. GOOD MORNING HERE IS STATE OF PLAY. FUTURES DOWN .1%. ON THE NASDAQ 100 UP BY .2%.
ON THE RUSSELL DOWN BY ABOUT 2% AND GOING NOWHERE. UP TO SEVEN DAYS OF LOSSES FOR THE NASDAQ. LET US GET TO THE BOND MARKET, KIND OF LIKE YESTERDAY UPSIDE DOWN. YIELDS ARE LOWER BY FIVE BASIS POINTS. 2.2968. EURO-DOLLAR UNCHANGED AT ABOUT $.99. 14.32, LOOKING 14.14 DOWN .8% ON THE POUND AGAINST THE U.S.
DOLLAR. CRUDE IS BREAKING DOWN, FOUR DOLLARS. THAT IS ACROSS ASSET PRICE ACTION. ABIGAIL: LET US START OUT WITH A BIG TECH MOVER, APPLE ON THEIR BIG PRODUCT REVEALED DAY. THE IPHONE 14 WILL BE COMING
OUT AND THE STOCK IS UP .2%. UNITED AIRLINES POPPING HIGHER ABOUT .7 IN A FILING THAT THEY RAISED GUIDANCE FOR SALES AND MARGIN OUTLOOKS AND DEMAND IS STRONG. EARLIER YOU WERE TALKING ABOUT HOW CRUDE OIL WAS BELOW 85 FOR THE FIRST TIME SINCE JANUARY. BRENT CRUDE BELOW 90 AND THE ENERGY COMPLEX IS WEAKER, I DO NOT KNOW IF WE CAN PULL UP TESLA BUT WE HAVE A HEADLINE FROM TESLA THAT ELON MUSK'S REQUEST TO PUSH THE TWITTER TRIAL BACK HAS BEEN DENIED AND THERE WILL BE MORE ON THAT STORY IS THE DAY PROGRESSES.
JONATHAN: WE CAN TALK ABOUT HIM RIGHT NOW AND TALK WITH ED. YOUR REACTION TO THE APPLE HEADLINE -- YOUR REACTION TO THE HEADLINE THAT HE REQUESTED A DELAY TO THE 20 TRIAL? ED: THE JUDGE HAD SAID TO BOTH PARTIES ORIGINALLY GO AWAY AND DECIDE AMONGST YOURSELVES WHICH DAY YOU WANT TO START THE TRIAL. TWITTER WANTED TO START EARLIER IN OCTOBER AND MUST PUSHED TO JANUARY AND FEBRUARY AND THE DATE THEY WERE TARGETING WAS A 17. WHAT THE TEAM SAID IS THAT THEY WANTED TO DELAY UNTIL DECEMBER BECAUSE I FELT THAT TWITTER WAS NOT FORTHCOMING WITH SPECIFIC INFORMATION ANY ACCUSATION IS THAT TWITTER WAS DELIBERATELY SITTING ON CERTAIN INFORMATION AND THEREFORE THAT THE TEAM FELT THEY COULD NOT POSSIBLY READY FOR AN OCTOBER TRIAL. IN THE END IT IS THE NEWS, IT HAS BEEN SET AND DENIED, HIS REQUEST TO DELAY UNTIL DECEMBER SO WE ARE MOVING TOWARDS OCTOBER. JONATHAN: TALK TO ME ABOUT THE RELEVANCE
OF THIS. HE HAS ALLOWED TO USE THE WHISTLEBLOWER COMPLAINT IN THE TRIAL. HOW IMPORTANT IS THAT? ED: THE WHISTLEBLOWER COMPLAINT AS THE TEAM HOPES TO USE IT IS THAT THIS EMPLOYEE HAD KNOWLEDGE OR CONCERNS ABOUT SPAM OR BOTS ON THE PLATFORM. WHAT THE TWITTER TEAM SAID THAT AT THE TIME OF HIS EMPLOYMENT THIS EMPLOYEE NEVER MENTIONS THESE ISSUES TO MANAGEMENT WHILE HE WAS AN EMPLOYEE. THEY SAID IT WAS STRANGE THAT HE HAD COME OUT AFTER THE FACT IN THE RUN-UP TO THE HEARINGS. THIS IS THE CRUX OF MUSK'S CONCERNS ABOUT HIS HESITANCY TO GO IN WITH HIS OFFER TO BUY TWITTER THAT THE LEVEL OF BOTS IS NOT THAT HE BELIEVED AT THE TIME, BUT TWITTER HAS MAINTAINED THAT THE LEVEL IS AROUND 5% OF ALL USERS AND THEY HAVE USED THAT IN BOILERPLATE LANGUAGE FOR A LONG TIME.
IT WILL BE AN INTERESTING POINT OF DISCUSSION. JONATHAN: WE HAVE TO TALK ABOUT APPLE AND A NEW IPHONE, SLIGHTLY EARLIER. WHAT ARE YOU LOOKING FOR? ED: IT IS OFTEN THE WORST KEPT SECRET IN TECHNOLOGY, INVESTORS KNOW WHAT THE LINEUP IS. THE IPHONE 14 NEXT-GENERATION
AND YOU LOOK OVER THE LAST DECADE ON SEVEN OCCASIONS WHERE APPLE HAS RELEASED A NEW TECHNOLOGY THE SHARES HAVE GONE DOWN. WHAT IS REALLY IMPORTANT IS THE EMPHASIS ON HIGHER PRICE POINT PRO MODELS. IF YOU LOOK AT THE CHART ON THE BLOOMBERG TERMINAL SCREEN, SALES GROW IN THE DECEMBER QUARTER WHICH IS A KEY CHRISTMAS PERIOD, SET TO GROW YEAR ON YEAR, BUT THAT HIGHER PRICE POINT BOOSTS THE ASP AVERAGE SELLING PRICE AND MEANS THAT EPS GROWTH WILL OUTPACE TOPLINE GROWTH. REALLY INTERESTING, YOU KNOW I AM A COMPLETE NERD FOR THIS. YOU WANT THE EMPHASIS ON A HIGHER CAPABILITY CAMERA ANSWER NOW THAT THIS IS A TEAM FOR APPLE.
LOOK AT THE LOGO AT THE FAR OUT EVENT. THE -- THE APPLE LOGO -- LOGO IS STARS SO WE COULD SEE NEW SATELLITE CAPABILITIES. YOU REMEMBER WHEN YOU WHEN I USED TO TALK ABOUT THE 5G SUPER CYCLE SO NOW WE WILL TALK ABOUT SITE SATELLITES. JONATHAN: THIS MEANS THAT IF I AM STUCK IN THE MIDDLE OF NOWHERE I CAN STILL GET SIGNAL? WE TALK ABOUT THE IPHONE SLOWING DOWN A NEW IPHONE COMES OUT, THIS IS RELEVANT TO THAT? ED: THERE IS A RISK WITH THAT IS HIGHER PRICE POINT STRATEGY. IF IT CAN BOOST EPS GROWTH BUT IT TIME -- IT COMES AT A TIME WHERE THE GLOBAL ECONOMY IS SUFFERING.
APPLE HAS SHOWN SOME RESILIENCE BECAUSE IT HAS RELIED ON MIDDLE AND HIGHER INCOME MARKETS TO BOOST SALES, BUT INFLATION SUCH AS IT IS AND CONSUMER HESITANCY AROUND THE WORLD THERE IS NO GUARANTEE THAT THE CONSUMERS WILL STAY AS THEY HAVE DONE IN THE FIRST HALF OF THIS YEAR. JONATHAN: THANK YOU. WE APPRECIATE IT. YOU KNOW WHAT I AM TALKING ABOUT, WHERE IS THE POLL ON TWITTER? WHERE ARE WE? TAYLOR: 75% OF PEOPLE SALES THAT MY PHONE SLOWS DOWN THE NEW PHONE COMES OUT. WE WANT TO TALK ABOUT ED DAVIS
WHO WROTE "THE EXTREMES BETWEEN IN -- RETAIL INSTITUTIONAL INVESTORS IT LEAVES THE MARKET VULNERABLE TO BLOWBACK BUT THE FACT THAT INSTITUTIONS ARE NOT GOING ANYWHERE." KAYLEE: THERE IS A -- KAILEY: RETAIL SEEMS TO BE MORE BULLISH THAN INSTITUTIONAL. THE CONTACT IS 78 POINT 5000 AND THAT IS THE BRIGHTEST GOING BACK TO THE APRIL AND JUNE PERIOD OF 2020 WHICH WAS RIGHT BEHIND THE COVID MARKET AND THE S&P HAS RALLIED SHARPLY ONE LARGE SPECULATORS HAVE BEEN SHORT, BUT ON THE FLIPSIDE BEAD IN WHICH RETAIL OPTIMISM HAS TICKED UP USUALLY MEANS THAT STOCK MARKET RETURNS ARE FLAT WHEN YOU GET THIS OPTIMISTIC THIS QUICKLY. AS FOR THE STREET ITSELF, AS THE S&P 500 DROPPED 18% TARGETS HAVE COME DOWN FROM 49.50 TO 43.76 AS OF AUGUST. THE PAIN HAS NOT BEEN CONCENTRATED IN THE S&P 500 AND IT IS IN MORE LARGE-CAP TECHNOLOGY WHICH IS WHY THE NASDAQ IS DOWN 8.5% OVER THE LAST MONTH AND THE
GROWTH INDEX DOWN 7.5%. WHAT DO THEY CONTAIN? A LOT OF TECH STOCKS WHICH ARE THE FAVORITES OF HEDGE FUNDS. JONATHAN: WE HAVE ONE FOR NOW, UP BY SIX OR SEVEN -- .6 OR .7%. ONE TOPIC YOU KNOW WHAT IT IS, INVESTORS STILL SEARCHING FOR A BOTTOM. >> THESE ARE THE MOST MULTIPLE MONTHS OF THE YEAR, SEPTEMBER AND OCTOBER TENDS TO BE VOLATILE. >> SEPTEMBER AND OCTOBER IS WHEN YOU HAVE MARKETS GOING DOWN SHARPLY.
>> SEPTEMBER TENDS TO BE THE WORST MONTH. >> I WILL NOT BE SURPRISED IF EQUITY MARKETS GO FURTHER. >> THE U.S. ECONOMY WILL CONTINUE TO SLOW.
>> IF WE ARE GOING INTO A RECESSION THAN LIKELY THE LOANS ARE NOT IN. >> WE ARE LOOKING AT 3500 AND IT IS ROCK-BOTTOM. >> IT WILL BE HARDER TO IDENTIFY A VIABLE BOTTOM. >> THAT IS BETWEEN SEPTEMBER AND DECEMBER. JONATHAN: THEY WROTE WAKE ME UP WHEN SEPTEMBER ENDS. HE SAYS THE RETAIL GLOBAL.COM AT THE END OF 2023.
THIS IS WHERE WE HAVE TO START WITH YOU, AND IT IS ALWAYS GREAT TO CATCH UP. THAT IS YOUR VIEW AND IT SEPARATES YOU FROM THE REST. THE WEAKNESS THAT THEY ARE LOOKING FOR FOR THE END OF THIS YEAR YOU DO NOT THINK COMES UNTIL THE FRONT HALF OF 2023. WHAT IS THE DIFFERENCE BETWEEN YOU AND THEM? HOW DO YOU GET THERE? CHRIS: WE GET THERE A COUPLE OF WAYS, LET US ROLL BLACK -- ROLE BACK THE CLOCK. WE TALKED ABOUT THE HIGH END A BIG RISK BEING INTEREST RATES MOVING HIGHER.
INTEREST RATES MOVED HIGHER, BUT WHAT IS NOTABLE IS THAT IT LOOKS LIKE EUROPEAN RATES PULLED EUROPEAN -- U.S. RATES HIGHER. WHY DID THEY GO HIGHER, IT WAS A BAD DECISION AROUND ENERGY POLICY. STOCKS ARE DOWN BECAUSE OF BAD DECISIONS OVER YOUR -- OVER IN EUROPE. DOES THAT MAKE SENSE TO YOU BECAUSE IT DOES NOT TO ME. TO GET STOCKS TO RESET YOU HAVE TO SEE THE PRE-ANNOUNCEMENTS OVER THE NEXT COUPLE OF DAYS AND WEEKS. IF YOU DO NOT SEE THEM I DO NOT
SEE US GOING LOW. AND I HAVE A FEW MORE THOUGHTS BUT LET ME STOP THERE AND SEE WHICH DIRECTION YOU WANT TO GO IN. JONATHAN: LET ME PICK UP WHAT YOU HAVE BEEN TALKING ABOUT IS CORPORATE OUTREACH.
TO SAY THAT THAT HAS NOT DIMINISHED. WHAT IS THE SIGNAL DOWN IN THE CORRELATION BETWEEN WHAT HAPPENS THERE AND WHAT HAPPENS WITH THE MARKET? CHRIS: THAT IS PERFECT. IN THE SUMMERTIME THE HEAD OF OUR TEAM SAID ONE OF THE THINGS THAT WE ARE NOT SEEING IS WE ARE NOT SEEING A CORPORATE RETRENCH. THEY STILL WANT TO GO OUT TO CONFERENCES AND WHAT CHANGE WITH THE HEAD OF CORPORATE ASSETS IS THAT WHEN THE ECONOMY SLOWS DOWN THAT IS NOT SOMETHING THAT YOU SEE.
THEY WANT TO GO BACK HOME AND THEY REALLY DO NOT WANT TO TALK TO THE STREET. IN THE CONFERENCE SEASON IS PACKED. WE DO THAT AS A STRONG SIGNAL. WE ALSO THINK THAT THE FED IS LIKELY TO DECELERATE WHICH IS A GOOD POSITIVE. THAT IS -- THERE IS A LOT OUT THERE AND AS WE HIGHLIGHT SENTIMENT IS VERY POOR. WE ARE WAITING FOR THE NEXT
SHOE TO DROP AND WE THINK THAT EVERYTHING WILL FALL APART RIGHT HERE AND RIGHT NOW. WE THINK THE FIRST HALF OF NEXT YEAR WILL BE DIFFICULT BUT I HAD A LITTLE TOO MUCH RISK AND A LITTLE TOO MUCH DO MAINLAND. KAILEY: LET US -- JONATHAN: LET US TALK ABOUT WHAT WORKED. IN SOME OF YOUR RESEARCH YOU TALKED ABOUT THIS LONG SOFTWARE TRADE, HIGHLY CYCLICAL AND HOW THAT IS WORKED WELL. DO YOU THINK ABOUT LEANING IN THE OTHER DIRECTION? CHRIS: THAT HAS WORKED VERY WELL AND THAT IS A CAN SENSITIVE -- CONSENSUS TRADE.
WE HAVE BEEN UNDERWEIGHT SOFTWARE FOR SOME TIME BUT IT LOOKS LIKE IT IS A TRUE CONSENSUS AND IT LOOKS LIKE A LOT OF THE BAD NEWS AROUND CYCLICALS ESPECIALLY SEMICONDUCTOR'S IS PRICED IN AND I CAN SEE THAT GOING THE OTHER WAY. THAT IS SOMETIME BETWEEN NOW AND YEAR END. WHAT WE ARE TALKING TO CLIENTS AND SAYING WE ARE -- THAT IS WORKING AND IT IS GREAT AND WE ARE LOOKING TO TAKE PROFITS ON A TRADE. JONATHAN: THE BRANDS AND TO BTI DOWN HARD TODAY. BRENT CRUDE BREAKING 90.
WE ARE REALLY LOVING -- ROLLING LOW. ENERGY WINNERS HAVE NOT REALLY BEEN WINNERS THIS YEAR. ANY IDEA WITH WHAT YOU WANT TO DO WITH THAT RIGHT NOW? CHRIS: ENERGY IS A PLACE THAT WE LIKE LONGER TERM, NOT A PLACE THAT WE LIKE RIGHT HERE AND RIGHT NOW. IF THE MARKET OR THE STOCKS TO PULL BACK, THE STOCKS HAVE BEEN A LITTLE BIT VOLATILE. IF THEY PULL BACK IN A
SIGNIFICANT WAY WE FIND A LOT OF QUALITY AND VALUE AND WE THINK THAT ENERGY POLICIES ARE GOING TO KEEP SUPPLIES CONSTRAINED UNTIL LONGER-TERM FIXES GOD. RIGHT HERE AND RIGHT NOW THAT IS NOT A PLACE THAT WE REALLY WANTS TO DELVE INTO. WE DO LIKE THAT GROWTH AT A REASONABLE PRICE, TECH STOCK AND THAT IS WHERE WE WANT TO PLACE OUR BETS. JONATHAN: NASDAQ, SEVEN DAYS THEY LOST IT CLOSE TO EIGHT TO NINE PERCENTAGE POINTS OUT OF THAT TIMEFRAME. FOR THE PASSIVE INVESTORS LOOKING AT THE INDEX, THE NASDAQ 100, WHAT WOULD YOU DO WITH IT AND WHAT WOULD YOUR ADVICE TO THEM BE? CHRIS: THAT IS A GOOD QUESTION BECAUSE WE DO NOT LOOK AT THE NASDAQ EXPLICITLY.
WE GENERALLY LOOKED AT DIFFERENT SECTORS AND STOCKS, BUT WE WOULD SAY IS IF YOU CAN FIND STOCKS AND THERE ARE PLENTY OF LARGE CASH AND GROWTH STOCKS PLANT -- TRADING AT REASONABLE PRICES, THAT IS A PRO FOLIO THAT WE WANT LONGER-TERM AND THAT IS WHERE WE WANT TO PLACE OUR BETS. AS FAR AS THE MARKET OVERALL WE THINK YOU ARE SETTING UP FOR AND OVERSELL INCLUDING THE NASDAQ SOBERLY LOOK FOR THE GROWTH STOCKS BECAUSE THE ECONOMY IS SLOWING DOWN AND INFLATION IS COMING OFF OF THE BOIL. AND THERE IS A MASSIVE RATING IN THE FIRST HALF OF THE YEAR WHICH HAS UNCOVERED A LOT OF VALUE IN THE GROWTH SPACE. JONATHAN: CHRIS, WE APPRECIATE IT. AS ALWAYS MARKING SOME OF THE ISSUES. 13 MINUTES INTO THE SECOND -- INTO THE SESSION AND EQUITIES POSITIVE. WE WILL CATCH UP WITH MIKE TO
GO THROUGH WHAT IS COMING UP THE BEAR HAD INCLUDING A TON OF FAT SPEAK. THIS IS BLOOMBERG. ♪ THIS IS BLOOMBERG. >> THIS IS NOT SHOWCASING THE GLOBAL ECONOMY.
FROM CHINA'S PERSPECTIVE IT IS NOT DRIVING BECAUSE THERE IS NO CONSUMPTION ENGINES AND ALSO YOU HAVE A SLOWDOWN IN THE REST OF THE WORLD SO YOU CANNOT GROW JUST BASED ON YOUR EXPORTS. GLOBAL GROWTH IS LIKELY TO REMAIN SLOW. JONATHAN: CHINA'S EXPORT GROWTH IS SLOWING AS DOLLAR STRENGTH IS WEIGHING ON THE YUAN. THAT IS INCHING CLOSER TO A SEVEN HANDLE AND JOINING US IS MIKE MCKEE AND TAYLOR RIGGS. THAT IS NOT LOOKING GREAT. MIKE: PEOPLE ARE BEGINNING TO SUSPECT THAT THINGS ARE WORSE IN CHINA THAN THE CHINESE IS LOOKING ON THAT THEY DO NOT WANT TO SAY ANYTHING UNTIL A PARTY CONGRESS IS OVER. THE TRADE FIGURES ARE DISMAL,
EXPORTS UP 7.1%, LESS THAN HALF THAN WHAT THE JULY FIGURE WAS. IN POINTS -- IMPORTS UP 3.8% SO BOTH OF THEM SLOWING. SOME OF THESE ARE BASIC FACTS BUT THEY GET A BOOST FROM A STRONGER DOLLAR. IT IS WORSE THAN THAT APPEARS IN THAT CHART. THIS IS HAVING AN EFFECT
THROUGHOUT ASIA. IF YOU LOOK AT WHAT HAS BEEN HAPPENING WITH IMPORTS TO CHINA FROM COUNTRIES LIKE SOUTH KOREA, WHICH SENDS AND MATERIAL TO BE ASSEMBLED AND AUSTRALIA, WHICH SENDS AND RAW MATERIALS. THOSE COUNTRIES ARE SELLING A LOT LAST OF THE CHINESE. THE UNITED STATES AND THE E.U.
SEEING AT BACKS. SHIPMENTS TO TRADING PARTNERS IN THE U.S. WERE DOWN 3.8 PERCENT, THE FIRST TIME IN 26 MONTHS THAT WE HAVE SEEN A DECLINE. EUROPE DOWN A LITTLE BIT AND GIVEN THAT THE EUROPEAN ECONOMY IS NOT SELLING TO CHINA, THAT IS NOT GOOD NEWS FOR THEM. JUST ANOTHER IN THE LATEST OF ANOTHER -- IN A LONG LINE OF SIGNALS THAT SAY CHINA ON THE BACK OF COVID AND DECLINING COVID DEMAND IS HAVING REAL PROBLEMS. JONATHAN: 6.71 ON THE SESSION. WE HAVE GOTTEN THIS FAR AWAY.
TAYLOR: WHEN YOU CHECK OUT THE KEY SEVEN DOLLARS PER LEVEL, YOU ARE GETTING SOME MOVEMENT TO MY POINT IN THE YUAN. WE ARE TRYING TO GET SOME STRENGTH BUT NOT MOVING THE NEEDLE. THIS IS IF YOU CHANGE UP THE BOARD HAS BEEN 11 STRAIGHT DAYS OF STRONGER THAN EXPECTED SINKING, THINK OF THIS AS A PBOC TRYING TO SUPPORT THE CURRENCY AND SENDING SOME OF THESE KEY LEVELS BUT IT IS NOT DOING MUCH TO MOVE THE NEEDLE. THIS HAS BEEN SOMETHING THAT WE ARE WATCHING WHEN IT -- WHEN WE THINK ABOUT EMERGING MARKETS. THAT LEADS ME TO MY NEXT POINT.
THIS IS NOT STRONGER DOLLAR YOU WANT WEAKNESS, THIS IS A LOT ABOUT THE YEN. THERE IS A STRATEGIST OVER AT NATWEST MARKET SAYING THAT THERE HAS BEEN REGIONAL MOMENTUM AND OTHER POSITIONING FACTORS IN PLAY ONCE IT BROKE THE LEVEL OF 1.40. WE ARE GETTING TECHNICALS GOING INTO PLAY. JONATHAN: 10% AND THAT IS QUITE A MAN.
LOOKING FORWARD TO YOUR SHOW A LITTLE BIT LATER. ABOUT 20 MINUTES INTO THE SESSION. THE NASDAQ BOUNCING BACK .8% WITH SECTOR PRICE ACTION. ABIGAIL: WE DO HAVE GAINS FOR THE S&P 500, THE SECOND UPDATE IN EIGHT STATES SO A REPRIEVE. MOST SECTORS AT THIS POINT ARE HIGHER AND THE BEST STOCK IS APPLE AND TACK IS ONE OF THE TOP SECTORS. YESTERDAY'S TOP SECTOR UTILITIES UP 1.7% AND TODAY IT
IS MORE JUSTIFIED FROM A YIELD STANDPOINT. THIS IS A DEFENSIVE SECTOR SO WE ARE LEADING THIS CHARGE WITH DEFENSE AND RIGHT BELOW IT CONSUMER DISCRETIONARY BEING LED BY TESLA AND THEN SERVICES BEING LED BY TWITTER, BOTH OF THOSE ARE HIGHER. WERE SECTOR IS ENERGY DOWN 2.5% WITH CRUDE OIL AND WTI BREAKING $85 PER BARREL AT ITS LOWEST LEVEL SINCE JANUARY AND BRENT CRUDE BACK TO THE LOW 90'S AND SOME OF THE BIG LAGGARDS ARE SOME OF THE ENERGY MOVERS INCLUDING EXXON MOBIL, ALONG WITH DEVON AND HALLIBURTON, A ROUGH DAY FOR ENERGY AND IT WILL BE INTERESTING TO SEE IF THE TOP SECTOR ON THE YEAR THIS YEAR AND LAST YEAR CAN STAY IN THE PLACE IF CRUDE OIL CONTINUES TO SLIDE. JONATHAN: THANK YOU. TRADING DIARY IS UP NEXT. ♪ >> CERTAINLY ENERGY SECURITY HAS ELEVATED AND WE ARE GOING THROUGH A TRANSITION TO DO IT MORE SUSTAINABLY.
THEY ARE STRUGGLING ON HOW TO WRITE POLICY TO ENCOURAGE INVESTMENT AND HOW THEY WANT TO GO THROUGH THE TRANSMISSION. SOME OF WHAT THEY ARE GOING THROUGH WILL HAVE CONSEQUENCES AND REDUCING SUPPLY LONG-TERM. >> WHATEVER WE DO, ONE THING IS FOR SURE WE HAVE TO FACE ELECTRICITY, AND WE HAVE TO SAVE IT IN A SMART WAY. IF YOU LOOK AT THE COST OF ELECTRICITY THEY ARE IN PEAK DEMAND. AND THIS IS WHAT IS EXPENSIVE
BECAUSE PEAK DEMAND THE EXPENSIVE GAS COMES INTO THE MARKET. >> WHAT WE NEED TO DO IS INCREASE ENERGY SUPPLIES LONG-TERM AND THAT IS WHY WE WILL OPEN UP MORE SUPPLY IN THE NORTH SEA, WHICH THE HONORABLE GENTLEMEN AS OPPOSED AND THAT IS WHY WE WILL BILL FOR NUCLEAR POWER STATIONS WHICH THE LABOUR PARTY DID NOT DO WHEN THEY WERE IN OFFICE AND THAT IS WHY WE WILL GET ON WITH DELIVERING THE SUPPLY AS WELL AS HELPING PEOPLE THROUGH THE WINTER. JONATHAN: IT IS WHAT -- IS THE NUMBER ONE ISSUE. THE GOOD NEWS IS THAT CROWD -- CRUDE IS ROLLING OVER AND WTI IS BOUNCING BACK. ON THE NASDAQ IT IS AT .6%. ON THE RUSSELL, 25 MINUTES AND AND .1%. HERE'S A TRADING DIARY, A RATE DECISION FROM THE BANK OF CANADA AND ALSO THE FED BASELINE AND FEDSPEAK.
AN ECB RATE -- ECB RATE DECISION COMING UP ON THURSDAY PLUS AT THE SAME TIME AND AT THE SAME TIME WE HAVE A NEWS CONFERENCE WITH THE ECB WE WILL HAVE -- YOU WILL HEAR FROM CHAIRMAN POWELL DELIVERING REMARKS FROM WASHINGTON, D.C. AND MORE FEDSPEAK. FROM NEW YORK CITY AND FOR OUR AUDIENCE, THIS WAS THE COUNTDOWN TO THE OPEN, THANK YOU FOR CHOOSING BLOOMBERG, THIS IS BLOOMBERG.
♪
2022-09-10 17:05
Show Video
Other news