'Bloomberg The Open' Full Show (07/25/2022)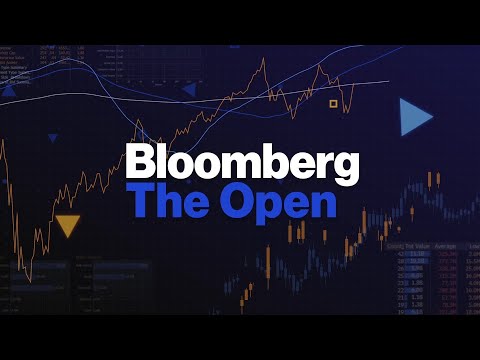 Show Video
JONATHAN: GOOD MORNING. FUTURES DOING OK. COUNTDOWN TO THE OPEN STARTS NOW. ANNOUNCER: THIS IS BLOOMBERG, THE OPEN. JONATHAN: LIVE FROM NEW YORK. MONSTER WEEK FOR MARKETS. >> BIG TECH.
>> EARNINGS. >> EARNINGS. >> THE FED MEETING. >> DATA. >> SECOND-QUARTER GDP. >> MOST IMPORTANT WEEK.
>> THE OUTLOOKS. >> THE EARNINGS. >> PERSISTENCE INFLATION. >> SAME HEADWINDS.
>> DIFFICULT ALL SUMMER. JONATHAN: DIFFICULT ENOUGH RIGHT NOW. LET'S BEGIN. IF WE GET 75 FROM THE FED, IS THAT THE FINAL HIKE OF THE CYCLE? >> NO. THE FED IS DETERMINED TO DO MORE TO PROVE THEY HAVE INFLATION UNDER CONTROL. THE MARKET ANTICIPATES MORE. JONATHAN: MICHAEL, 75 AGAIN? MICHAEL: CERTAINLY THAT SEEMS BAKED INTO THE CAKE.
IT WILL DEPEND ON INFLATION. UP UNTIL NOW DATA HAS BEEN DISAPPOINTING. IF WE DON'T GET THE DOWNSHIFT TO .5, WE GET 75 IN SEPTEMBER. IT IS POSSIBLE WE GET 50 IF WE GET RELIEF ON INFLATION.
JONATHAN: THE ROAD TO SEPTEMBER. MEETING SEPTEMBER 21. AUGUST 5, PAYROLLS PRINTS. DOES INFLATION FORCE THEM TO DO MORE? ANN: A COMBINATION. THE NUMBERS START TO TREND DOWN. HOPEFULLY WE SAW THE PEAK.
NEVER GOING TO BED ON THAT. WE PROBABLY HAVE, GIVEN WHAT WE SEE WITH ENERGY PRICES. MARKET LOOKS TO BE ANTICIPATING THAT. IF WE SEE THAT, WE SEE JOBLESS CLAIMS INCREASE, WHICH TENDS TO LEAD WHAT WE SEE IN THE UNEMPLOYMENT RATE. DATA IS SHOWING SLOWING. THAT IS WHY YOU SEE THIS 8% RALLY SINCE JUNE. THE MARKET IS COUNTERINTUITIVE.
LOOKS LIKE WE ARE GETTING WHAT THE MARKET NEEDED FROM THE FED. THE SLOWDOWN IS HAPPENING WITH THE RATE INCREASE. JONATHAN: THREE WEEKS JOBLESS CLAIMS CLIMBING. REALLY REALLY WEAK STUFF ON THE SERVICES SIDE. PEOPLE PULLING BACK ON JOB OPENINGS.
HOW MUCH OF THAT IS DESIRABLE FROM A FED PERSPECTIVE? MICHAEL: THE SLOWDOWN IN HIRING HAS TO HAPPEN. DOWNSHIFT LAST YEAR TO THIS YEAR. FROM WHAT I UNDERSTAND, EQUILIBRIUM STABLE UNEMPLOYMENT IS DOWN 100,000 PER MONTH. THAT HAS TO KEEP DOWNSHIFTING TO GET RELIEF ON WAGE FRONT. MEDIUM-TERM, ANYWHERE NEAR THE 2% TARGET, I THINK THE DOWNSHIFT HAS TO HAPPEN. WHAT YOU DON'T WANT IS JOBLESS
CLAIMS NEVER GO TO 300,000. JONATHAN: FUTURES UP, 25 MINUTES AWAY FROM THE OPENING. HIGHER ON THE NASDAQ. MICHAEL MCKEE WILL BE IN THE
NEWS CONFERENCE. MICHAEL: TAKE A LOOK AT THE CALENDAR. EVERYONE FOCUSED ON THE MEETING WEDNESDAY. I ARGUE THURSDAY AND FRIDAY ARE MORE IMPORTANT FOR MARKETS.
THE FED IS GOING TO BE 75. WALL STREET JOURNAL DIDN'T COME OUT WITH A DIFFERENT PREDICTION. WHAT ABOUT AFTER? JAY POWELL WILL BE CIRCUMSPECT ABOUT GOING FORWARD BECAUSE WE DON'T HAVE AN ANSWER TO THE QUESTION OF ARE WE IN A RECESSION? IS INFLATION SLOWING? SOMEWHERE IN THE MIDDLE. AT THIS POINT WE WATCH THAT DATA TO SEE IF THAT MAKES A DIFFERENCE TO THE FED. IF JAY POWELL SAYS WE ARE NOT SURE. WE ARE OPEN. THE MARKET HAS TO DECIDE. A LOT OF PEOPLE LEANING TOWARD THE RECESSION QUESTION.
THERE IS NO DEFINITION ON TECHNICAL RECESSION. LOOK AT THE LEFT-HAND SIDE OF THE CHART, THE MEASURES THE NBER USES. YOU DON'T SEE A RECESSION IN THAT YET. WE HAVE NOT SEEN A FALL OFF. WE HAVE TO LOOK AT DATA. MARKETS ARE THINKING WE SEE A
50 BASIS POINT MOVE FOR THE LAST MEETING, END OF SEPTEMBER. THAT COULD CHANGE EASILY. LET'S CHECK FRIDAY ESPECIALLY WITH THE WAGE PRICE SPIRAL, SPENDING AND WAGE IS STILL GOING UP. THE NUMBERS SHOW US INFLATION OR NOT. A LOT GOING ON IN MARKETS THEY
HAVE TO PAY ATTENTION TO. WE KNOW WHAT THE FED WILL DO. JONATHAN: ARE YOU SUGGESTING WE MIGHT BE SPENDING THURSDAY MORNING DISAGREEING OVER WHAT IS A RECESSION? MICHAEL: I SUSPECT THAT WILL BE THE CASE ON WALL STREET. THERE ARE PEOPLE CONVINCED WE ARE IN RECESSION. WE MAY GET DECLINES. THERE OTHERS WHO THINK NOT YET BECAUSE OF THE DATA I SHOWED.
INTERESTING DEBATE GOING FORWARD. WE GET TO DO IT THROUGH AUGUST. JONATHAN: CAN'T WAIT. THANK YOU. LOOKING FORWARD TO THE JACKSON HOLE COVERAGE. THURSDAY, WE ARE NOT EXPECTING A NEGATIVE PRINT.
MEDIA FORECAST IS NOT LOOKING FOR THAT. BANK OF AMERICA, TD, LOOKING FOR A SECOND STRAIGHT QUARTER NEGATIVE GROWTH. MICHAEL, TELL ME HOW THE MARKET MIGHT RESPOND. MICHAEL: THE MARKET IS EXPECTING WEAK DATA. WOULDN'T BE SURPRISED IF WE GOT
NEGATIVE PRINT. DIFFICULT AS YOU GET CLOSE TO ZERO, A LOT OF VOLATILE NUMBERS LIKE INVENTORY, TRADE DATA, BECOME THE KEY FACTOR, WHETHER YOU ARE MINUS OR PLUS. I FOCUS ON DOMESTIC DEMAND. HOW IS IT MOVING? INCOMES RISING? FALLING? THAT WILL SUPPORT THE ECONOMY MEDIUM-TERM. JONATHAN: WE HAVE SEEN THE RECESSION TRADE. GIVEN WHAT HAS HAPPENED WITH A ROTATION AWAY FROM INFLATION TRADE, ACROSS ASSETS, DO YOU THINK WE START TO PRICE THAT MORE? ANN: WE STARTED TO PRICE NORMALIZATION OF GROWTH, PROBABLY SHALLOW RECESSION LEADING UP TO NORMALIZATION.
NOT IN ANY WAY A DEEP RECESSION OR GLOBAL RECESSION. WE NEED TO GET TO NORMALIZED GROWTH. THAT MAKES THIS CONFUSING. EVEN LONG-TERM DATA, WE HAD
OUTSIZED GROWTH FOR A LONG TIME DUE TO COVID. NO ONE KNOWS WHAT NORMALIZED LOOKS LIKE ANYMORE. IF YOU GET A SHALLOW RECESSION, THAT LEADS US BACK TO NORMALIZED GROWTH, THAT COULD BE HEALTHY. THAT IS WHAT THE MARKET IS TRYING TO SETTLE. WE ARE STUCK IN A TRADING REIGN. JONATHAN: DEPENDS WHERE YOU LOOK. COMMODITY MARKET DRAWDOWN, YOU
COULD MAKE A CASE. TO CREDIT, TYPICALLY, IN RECESSIONS, 100 POINT TIGHTENING IN A SINGLE MONTH -- WHAT ARE YOUR THOUGHTS? MICHAEL: QUITE IMPRESSIVE. YIELD HAS PETE. FED POLICY, TERMINAL RATES HAVE PEAKED, IF NOT COME DOWN. EXPECTATIONS THE BREAKEVEN INFLATION RATES ARE COMING DOWN. BACK ON TARGET BY THE END OF '23. GOOD NEWS HAS SUPPORTED THE
IDEA WE WON'T HAVE TO HAVE A BIG RECESSION. THE SLOWDOWN WE ARE SEEING WILL BE ENOUGH TO GENERATE STABILITY THE FIRST HALF OF NEXT YEAR WHICH IS BULLISH. JONATHAN: I CAUGHT UP WITH MARILYN WATTS ON FRIDAY. I ASKED WHETHER WE HAD SEEN THE HIGH ON THE 10 YEAR YIELD THIS YEAR FOR THE CYCLE. YES. THEN I ASKED WHETHER WE HAD SEEN CREDIT SPREADS ON HIGH-YIELD, ALL THREE OF THEM SAID NO.
WHERE YOU STAND ON THOSE? MICHAEL: THERE IS A HIGH PROBABILITY TO HAVE SEEN THE HIGH THIS YEAR, THAT PEAKED IN JUNE WHEN THE FED SURPRISED EVERYONE. 360 SOMETHING LIKE THAT. THAT WOULD LEAD TO A BIGGER RECESSION, CAP LONG-TERM BOND YIELDS FOR NOW UNTIL WE KNOW THE TRAJECTORY MEDIUM-TERM, WHICH WE WON'T KNOW UNTIL THE END OF THE YEAR OR EARLY NEXT YEAR. ON CREDIT SPREADS, WE GOT TO A HIGH-YIELD BOND YIELD OVER 8% ON INDEXES, PRE-RECESSIONARY LIKE. NOT CATASTROPHIC. NOT GLOBAL FINANCIAL CRISIS LEVELS. BUT A NORMAL RECESSION, 8% SEEMS HIGH. I AM HOPEFUL WE MAY HAVE SEEN
THE HIGH IN CREDIT SPREADS THE CYCLE. JONATHAN: INTERESTING. STICKING WITH US, MICHAEL AND ANN. KAYLEE: WE GOT NEWS OVERNIGHT IF YOU LIVE IN CHINA YOU COULD GET A DISCOUNTED IPHONE COMING UP THIS WEEKEND. THEY ARE TRYING TO SPUR DEMAND AS THEY DEAL WITH COVID ZERO POLICY. THE CLOSED LOOP SYSTEM GOING INTO PLACE FOR FOXCONN.
YOU ALSO HAVE THE CONTRACT ON CHIPS. YIELDS MOVING SUBSTANTIALLY HIGHER TODAY, UP EIGHT BASIS POINTS ON THE 10 YEAR. THAT IS GIVING A LIFT TO BANK OF AMERICA. FINALLY, WE HAD REPORTS OVERNIGHT CHINA IS LOOKING AT A FUND TO SUPPORT DEVELOPERS IN CRISIS, AS A RESULT BOOSTING STEEL DEMAND MIGHT BE STRONGER. JONATHAN: THANK YOU. PUSHBACK AGAINST THE SECRETARY YELLEN NARRATIVE. SOMEONE JUST WROTE TO ME, THE FACT SHE IS TRYING TO MANAGE THE NARRATIVE IS A GOOD INDICATOR THE Q2 NUMBER WILL BE NEGATIVE. THAT IS ONE PERSON'S VIEW.
WE WILL HAVE MORE. "WITH EQUITY MARKETS SHRUGGING OFF BAD NEWS, IT MAY BE TRYING TO GET AHEAD OF THE EVENTUAL PAUSE BY THE FED." THIS IS THE PUNCHLINE FOR MIKE WILSON.
"THE PROBLEM IS THE PAUSE IS LIKELY TO COME TOO LATE." PETER CHEER HAS SOME THOUGHTS. WE WILL CATCH UP WITH HIM AT 9:30 A.M. EASTERN. BIG WEEK FOR BIG TECH. >> TECHNOLOGY IS A GREAT WAY TO PLAY THAT SLOWING GROWTH. THINGS AREN'T GOING TO BE ROSES AND SUNSHINE. YOU WANT TO LOOK HARD. JONATHAN: RESULTS IN THE SPOTLIGHT, NEXT.
>> DIFFICULT SPOT FOR APPLE. OUR CONCERNS OUR SERVICES AND CHINA EXPOSURE. NEVER-ENDING COVID ZERO IS DIFFICULT FOR CONSUMER DEMAND IN CHINA AND STABILITY OF PRODUCTION. JONATHAN: YOU DON'T USUALLY HEAR ABOUT IT. ANNOUNCING A DISCOUNT FOR
TOP-TIER IPHONES FOR CUSTOMERS IN CHINA. MAJOR COMPANIES OPERATE UNDER A RESTRICTED SYSTEM DUE TO THE LATEST COVID OUTBREAK. >> FOXCONN IS ONE OF 100 COMPANIES FORCED INTO A CLOSED LOOP SYSTEM FOR A WEEK, INCLUDING HUAWEI AND ZTE. IT SPEAKS TO HOW COVID ZERO IMPACTS APPLE. YOU HAVE THE MAJORITY OF THE WORLD'S IPHONES BEING MADE BY FOXCONN. THE SHUTTERING OF THE ECONOMY
LEADING TO A BROADER SLOWDOWN. APPLE TRYING TO MAKE A MOVE TO COUNTER THAT, ANNOUNCING A RARE PROMOTION IN CHINA. $89 COMING OFF THE PRICE OF THE IPHONE 13 PRO. INTERESTING MOVE FOR A COMPANY RELUCTANT TO OFFER DISCOUNTED PRICING. IT IS AN IMPORTANT MARKET FOR APPLE. 20% REVENUE.
WHEN YOU TAKE CHINA TOGETHER WITH OTHER INTERNATIONAL MARKETS, THAT IS THE BULK OF ITS REVENUE. U.S. REVENUE IS 42% OF ITS SHARE. THE COMPANY IS EXPOSED TO SERIOUS FOREIGN-EXCHANGE HEADWINDS. I EXPECT WE WILL HEAR ABOUT THAT WHEN THE COMPANY REPORTS THURSDAY, PROBABLY FROM THE OTHER BIG TECH COMPANIES REPORTING AS WELL. JONATHAN: YOU MIGHT NOT BE ABLE TO COMMENT ON THE STOCK SPECIFICALLY BUT WHEN YOU HEARD THAT, WHAT DID YOU THINK? >> THERE ARE A COUPLE THINGS. APPLE, WE KNOW THE LAUNCH OF THEIR NEW PHONE TYPICALLY HAPPENS IN THE FALL.
AFTER THE LAUNCH, THEY TYPICALLY GIVE DISCOUNTS. MAYBE IT IS NOT THAT CRAZY FOR THEM TO OFFER DISCOUNTS AHEAD OF THAT, GIVEN THE THINGS KAYLEE MENTIONED. THE LOCK IN, THE DEMAND, ETC. BECAUSE OF THE UNIQUE FACTORS. ALSO THE DOLLAR. THE REAL CHALLENGE WE CONTINUE TO WATCH ACROSS THE BOARD FOR ALL COMPANIES IS WHAT THEY ARE SAYING ABOUT DEMAND. IT HAS BEEN A SUPPLY ISSUE WE HAVE ALL BEEN FOCUSED ON. NOW IT IS DEMAND.
EARNINGS HAVE BEEN GREAT. TOP LINE UP 10%. EARNINGS UP 5%. THAT IS NOT WHAT INVESTORS ARE FOCUSED ON. THEY ARE FOCUSED ON WHAT MANAGEMENT TEAMS ARE SAYING ABOUT FUTURE DEMAND. JONATHAN: DO YOU EXPECT A GOOD READ ON THAT FROM THE REPORTS THIS WEEK? ANN: IT COULD BE MIXED. THE DOLLAR WILL PLAY A ROLE IN TERMS OF PROFITABILITY. JONATHAN: THE FX SIDE. SO IMPORTANT TO THE EQUITY
MARKETS. BASE CASE FOR YOU ON THE FOREIGN-EXCHANGE SIDE? MICHAEL: WE HAVE REACHED -- IT WILL BE DIFFICULT FOR THE DOLLAR TO CONTINUE TO RISE. IT IS ABOUT EUROPE. RIGHT NOW WE HAVE A SYNCHRONIZED PROBLEM AROUND THE WORLD. CHINA IS NOT GETTING THAT POST-COVID RELAXATION OF RESTRICTIONS. THEY ARE CONTINUING TO PURSUE ZERO COVID. THERE IS NO ENGINE OF GROWTH FOR THE WORLD.
YOU LOOK AT JAPAN, A COUPLE MONTHS AGO, THEY HAVE TO GIVE UP THEIR ZERO POLICY. YEN GETS CRUSHED. LOOKING FORWARD, MAY BE THE BANK OF JAPAN DOESN'T LOOK SO OUT OF STEP, ACTUALLY KEEPING RATES STEADY AND NOT TIGHTEN POLICY MAY SERVE THEM WELL IN THE MONTHS AHEAD. JONATHAN: OPERATION OSTRICH MIGHT BE A GOOD IDEA AT THE BOJ? MICHAEL: IF YOU KEEP SOMETHING IN PLACE LONG ENOUGH THE CLOCK GOES AROUND TWICE AND BECOMES THE RIGHT STRATEGY AGAIN. IT DOESN'T LOOK AS BAD FROM A MARKET PERSPECTIVE WHEN PEOPLE WERE TALKING ABOUT THE FED TIGHTENING SO MUCH WE GET A RECESSION IN THE U.S. AND WE MAY NOT GET AS MUCH OF A SLOWDOWN IN JAPAN. JONATHAN: I WANT TO BRING UP CHINA.
BIG SITUATION INVOLVING WITH THIS LOAN BOYCOTT SPREADING. OTHER PEOPLE RAISING THE QUESTION WE HAVE A BALANCED RECESSION ON OUR HANDS. WE ARE NOT USED TO CHINA SPITTING OUT 3% GDP GROWTH. HOW WOULD YOU DESCRIBE IT? MICHAEL: TRUE. PROPERTY MARKET, VERY IMPORTANT
CONTRIBUTOR TO GROWTH IN CHINA HAS LANGUISHED AS POLICY INITIATIVES DON'T SEEM TO BE COMING TO THE FOUR AS QUICKLY AS HOPED FOR. WE KNEW THERE WERE PROBLEMS. IT DOESN'T SEEM TO HAVE BEEN DEALT WITH GETTING PAST THE BOTTOM OF IT, GETTING PROGRESS GOING FORWARD. THAT WILL BE A CONTINUED DRAG, IF NOT INDEFINITELY. GROWTH IS LIKELY TO BE WELL BELOW TREND IN CHINA, CONSIDERING THAT AND THE OTHER FACTORS.
THINK ABOUT CHINESE CURRENCY. IT HAS BEEN TIED TO THE DOLLAR STEADILY FOR THE LAST COUPLE MONTHS. IT IS RISING ON A TRADE-WEIGHTED BASIS. WILL IT BE ABLE TO HOLD ITS OWN
IF THIS CONTINUES? JONATHAN: FOR THE GLOBAL EQUITY MARKET, GEOGRAPHICALLY, DO YOU THINK THE U.S. IS THE LEAST UGLY STORY? ANN: IT HAS BEEN. I AGREE WITH MICHAEL. IF THE DOLLAR HAS PEAKED, THERE IS A GOOD CHANCE IT HAS OR IT IS CLOSE, THEN WHAT HAS BEEN A HEADWIND FOR OTHER COUNTRIES WILL SOON BECOME A TAILWIND. THAT COULD LEAD TO MUCH MORE ATTRACTIVE OPPORTUNITIES IN EMERGING MARKETS AND OTHER PLACES. JONATHAN: BOTH OF YOU, THANKS. COMING UP, THE MORNING CALLS.
LATER, PETER CHEER JOINS US MAKING THE CASE FOR TREASURIES. WHY HE THINKS A RECESSION COULD BE SOONER AND DEEPER. GOOD MORNING. THIS IS BLOOMBERG. ♪ JONATHAN: FIVE MINUTES FROM THE OPENING BELL. UP A QUARTER OF A PERCENT ON THE S&P. LAST WEEK, THURSDAY, TWO YEAR YIELDS CAME IN 25 BASIS POINTS.
DATA WAS IN GREAT. UGLY PMI ON FRIDAY. JOBLESS CLAIMS IN THE WRONG DIRECTION FOR THE THIRD STRAIGHT WEEK. UP NINE BASIS POINTS ON THE 10 YEAR. STARTING TO BOUNCE BACK A LITTLE. MORGAN STANLEY DOWNGRADING SNAP, EXPECTING AD REVENUES TO REMAIN SOFT. ON FACEBOOK, LATER THIS WEEK.
UNITED AIRLINES DOWNGRADED TO NEUTRAL. CHALLENGING MACRO ENVIRONMENT AND CONTINUING HEADWINDS. OPPENHEIMER TURNING THE AMAZON DIAL.
UP NEXT, GEARING UP FOR A HUGE WEEK IN BIG TECH. PETER TCHIR WARNING OF A DEEP RECESSION. THAT AND MORE, FUTURES ABOUT POSITIVE. THIS IS BLOOMBERG. JONATHAN: 24 SECONDS FROM THE OPENING. FUTURES POSITIVE, .2 ON THE S&P. NASDAQ UNCHANGED. FROM NEW YORK, YOUR OPENING BELL.
10 YEAR YIELDS LOOK LIKE THIS. HIGHER NINE BASIS POINTS. LAST WEEK, TWO YEAR YIELDS MUCH LOWER ACROSS THURSDAY. DOWNSIDE SURPRISE ON THE DATA FRONT.
YIELDS HEADING NORTH THIS MORNING. WE TALKED ABOUT GROWING TENSION BETWEEN WEAKER ECONOMIC DATA AND CONFIDENCE. WE COULD SEE ANOTHER 50 BASIS POINT HIKE IN SEPTEMBER. CRUDE BOUNCING BACK, $96. 40 SECONDS INTO THIS.
ENERGY UP 1.1%. UTILITIES UNDERPERFORMED, DOWN .2%. SINGLE NAME MOVERS NOW. >> YOU LEFT OFF WITH ENERGY. THAT IS WHERE I WILL START. MUTED REACTION. UNDER THE SURFACE, ENERGY FRONT AND CENTER. EXXON MOBIL HIGHER 1% OR SO. YOU SEE BASIC MATERIALS HIGHER AS WELL. DOWN THE LIST, IT IS NOT AS GREEN. TWITTER DOWN OVER 1%.
TWITTER HAD A DISAPPOINTING EARNINGS REPORT FRIDAY. THEY BLAMED ELON MUSK. ELON MUSK FIRED BACK. HAVEN'T HEARD THAT ONE IN A FEW DECADES. NVIDIA FALLING WITH OTHER CHIP MAKERS. JONATHAN: I HAD NEVER HEARD OF THAT NAME.
RUBBER, GLUE. KATIE: YOU HAVE NEVER BEEN ON AN AMERICAN PLAYGROUND? VERY COMMON. JONATHAN: THANK YOU, APPRECIATE IT. MAYBE NOT THE SCHOOLYARD INSULTS. I HAD NEVER HEARD OF THAT. OK. KAYLEE: HUGE WEEK.
MICROSOFT, CASUAL $7.5 TRILLION IN MARKET CAP. THIS IS A LOT OF WEIGHT THAT COULD HAVE THE POWER TO MOVE THE BROADER MARKET. MICROSOFT, PAYING ATTENTION TO THE AZURE CLOUD BUSINESS.
THE FOCUS WILL BE ONLINE ADVERTISING FOR GOOGLE. COMPANIES ARE PULLING BACK IN A BIG WAY. THE U.S. DIGITAL AD MARKET INCREASED 11% Q2. THAT IS A DECELERATION FROM 50% GROWTH ONE YEAR AGO. META IS EXPECTED TO POST ITS FIRST OF NEGATIVE SALES GROWTH IN A DECADE.
MEANWHILE, AMAZON IS GETTING A LARGER SHARE OF REVENUE FROM ADVERTISING. UP 6%. DRAMATIC COOL DOWN. THROUGHOUT THE PANDEMIC, THEY SPENT MONEY INVESTING IN NEW WAREHOUSES AND THE LABOR FORCE.
IT IS LOOKING NOW LIKE THEY HAVE OVERDONE THAT AND PROFITS WILL TAKE A HIT. THEY ARE TRYING TO PULL BACK ON THEIR WORKFORCE. ONE OF A STRING OF COMPANIES LOOKING AT SLOWER HIRING OR FIRING. JONATHAN: DID YOU NOT HAVE THAT LINE ABOUT STICKS AND STONES MADE? KAILEY: THAT IS A MORE COMMON ONE. JONATHAN:
IT DID NOT MAKE IT OUR WAY. [LAUGHTER] GOOD TO KNOW. MORE SERIOUS THINGS NOW. DRY POWDER IN PORTFOLIOS. >> THE RIGHT THING TO DO IS POSITION YOURSELF FOR PATIENTS IN YOUR PORTFOLIOS AND TAKE ADVANTAGE OF THE HIGHER RELATIVITY OF RATES FRONT END OF GLOBAL INTEREST RATES. JONATHAN: PETER SOUNDED THE ALARM. "CLEARLY IN THE CAMP RECESSION RISK IS CLOSER THAN WE THINK AND IT WILL BE DEEPER AND MORE PAINFUL THAN THE MARKET IS CURRENTLY PRICING IN." PETE JOINS US NOW. I READ THIS OVER THE WEEKEND. THOROUGHLY DEPRESSING.
TELL ME WHY. PETER: A LOT OF WHAT YOU WERE DISCUSSING FALLS INTO THIS. A LOT OF WEALTH CREATED AT DISRUPTIVE COMPANIES. A LOT OF THESE WERE A HUGE ENGINE FOR GROWTH. ADVERTISING, BUYING TIPS, DOING THINGS GROWTH AT ALL COST. NOW YOU COULD SEE A SLOWDOWN FROM SPENDING, AND THAT HAS NOT BEEN FACTORED IN. THAT WEALTH EFFECT WE HAD THAT
IS DISSIPATING RAPIDLY, THAT WILL MAKE IT HIT SOONER. JONATHAN: WHAT ARE YOU SEEING IN THE DATA THAT SUPPORTS THAT VIEW? PETER: WE SAW PMI'S. HOUSING WAS ONE OF THE LEADING INDICATORS. MORTGAGE RATES. NOTHING BUT BAD DATA. YOU ARE STARTING TO SEE ANECDOTALLY, HIRING FREEZES, PEOPLE LAYING PEOPLE OFF, ETC. IT IS STARTING TO SHOW UP.
WITHIN A MONTH, ALL OF A SUDDEN LIKE OOH WOW, THIS IS WORSE THAN WE THOUGHT. JONATHAN: PERHAPS THE INTENDED CONSEQUENCE OF FED POLICY? PETER: THINGS HAVE CHANGED. WE ARE WAY TOO DEPENDENT ON INTEREST RATES. ONE DAY HIKE HAS A BIGGER
IMPACT. QE. QT WILL TAKE THAT OFF. THEY ARE MISSING THIS RECENT EFFECT WHETHER CRYPTO, DISRUPTIVE STOCKS, ALL GREAT COMPANIES BUT THERE HAS BEEN LOSS AND THAT WILL GET THE BALL ROLLING AND MAKE EVERYONE CAUTIOUS. IT IS THAT ACCELERANT THAT IS THE PROBLEM. THE FED IS NOT TAKING INTO ACCOUNT IN A GOOD WAY, RELYING ON TRADITIONAL MODELS. JONATHAN: WE ARE OFTEN THINKING ABOUT WHERE IS THE LEVERAGE? IN THE LAST WILL MONTHS, AGAIN AND AGAIN AND AGAIN PEOPLE COME ON THE SHOW AND SAY THERE IS NOT A PROBLEM WITH LEVERAGE. CONSUMER BALANCE IS STRONG, CORPORATE BALANCE IS STRONG.
WHERE IS THE LEVERAGE? PETER: THESE GROWTH COMPANIES. GROWTH WITH NO CONCERN ABOUT EARNINGS. THAT WAS A DEGREE OF LEVERAGE. I'M NOT SO SURE ABOUT THE
CONSUMERS. YOU SEE LENGTH SHOW UP. MANY STILL HAVE MORATORIUMS ON STUDENT LOANS, ETC. THOSE THINGS START COMING OFF, WE GET A SHOCK EFFECT. WE SAW ONE ON THE SPENDING SIDE WHERE PEOPLE FRONTLOADED. THAT WILL IMPACT CREDIT. THESE ARE ALL COMING TOGETHER,
UNFORTUNATELY THIS SUMMER AHEAD OF THE ELECTIONS. JONATHAN: YOU COULD MAKE THE CASE THE BOND MARKET IS PICKING UP ON IT. DO YOU THINK THIS MARKET SHOULD FOCUS ON YIELDS DOWN SUPPORTIVE OF RISK ASSETS OR THE WHY OF YIELDS COMING DOWN? PETER: THAT IS A BIG SHIFT. THE THINGS THAT HAVE CHANGED
WERE LAST YEAR, LOWER YIELDS WERE A RESULT OF POLICY. THERE WAS AN ECONOMIC REASON. NOW YIELDS ARE GOING DOWN. YOU HAVE TO TAKE CASH FLOWS DOWN. THOSE SHOULD BALANCE. I AM WORRIED ABOUT DISRUPTIVE TECHNOLOGY. YOU HAVE THIS ABILITY TO RISE THROUGH ANYTHING. IF YOU RAN OUT OF MONEY, YOU COULD GET MORE.
THAT HAVE BEEN CUT OFF FOR A LOT OF COMPANIES. VALUATIONS HAVE COME DOWN. A BIG DIVERSIONS BETWEEN WHERE COMPANIES THINK THEY SHOULD BE VALUED AND WHERE PRIVATE EQUITY WANTS THEM. THAT IS A FORM OF LEVERAGE. JONATHAN: TELL ME WHERE YOU ARE BEARISH NOW? THIS EQUITY MARKET RALLIED OFF JUNE. CREDIT SPREADS TIGHTENED AGGRESSIVELY. WHERE ARE YOU MOST BEARISH? PETER: IN THE DISRUPTIVE, BIG TECH. GREAT BOUNCE. A LOT OF HEDGES GOT TAKEN OFF. I UNDERSTAND WHY WE WANT THESE
TO GET BACK WHERE THEY WERE. GROWTH STORIES. I THINK THAT IS WHERE THE ACCESS GETS PUMPED IN AND THAT WILL KEEP GETTING DEFLATED. EVERY TIME WE GET NEW LOWER LOWS. I'M PRETTY GOOD ON CREDIT. I LIKE CIELO'S IN PARTICULAR. I THINK RATES ARE FINE. THE HIGHS ARE COMING IN. I THINK WE CAN TAKE A LITTLE BIT OF A LOOK AT COMMODITY STOCKS. THEY HAVE BEEN BEATEN UP. IT WILL BE THE DISRUPTIVES. JONATHAN:
HOW DO YOU THINK POLICYMAKERS WILL RESPOND TO THE SITUATION YOU THINK WILL MATERIALIZE? PETER: I WOULD LIKE TO SEE THEM BECOME DATA DEPENDENT. THEY ARE CONCERNED ABOUT RECESSION. THEY ARE WORRIED. WHAT I SEE, TREASURY SECRETARY YELLEN CAME OUT SAYING SHE DOES NOT SEE A RECESSION. THE WHITE HOUSE IS TRYING TO
REDEFINE WHAT RECESSION IS. THERE IS STILL POLITICAL PRESSURE LEANING ON INFLATION. THEY HAVE GONE TOO FAR ON THAT. I COULD GET BULLISH IF THE FED MAKES IT SOUND LIKE THEY ARE GOING TO BALANCE THIS RISK. IF THEY COME IN ALL ON INFLATION IGNORING THE RISK -- JONATHAN: SOUNDS TO ME LIKE YOU THINK THE FORCES HAVE BEEN UNLEASHED. THERE IS NOT MUCH THE FED CAN PIVOT TO? PETER: I THINK THEY STILL HAVE A SHOT THIS WEEK.
I DON'T THINK WE ARE BOUNCING BACK ANYTIME SOON. THEY HAVE TO START ACTING NOW. GO THROUGH THIS, YOU HAVE ANOTHER 1.5 MONTHS. JONATHAN: HOW DO THEY PAUSE? WITH INFLATION STILL CLOSE TO 9, 80, 7, 6? KEEP GOING? PETER: YOU ARE SEEING COMMODITY PRESSURE EASE. YOU ARE SEEING CONSUMER SPENDING DROP.
WE HAVE TO BE FORWARD-LOOKING. HIKES THEY HAVE ALREADY DONE ARE ONLY STARTING TO WORK. ORIGINALLY WE THOUGHT IT WAS 3-6 MONTHS. THAT HAS BEEN ACCELERATED.
THEY SHOULD GIVE PAUSE BECAUSE THEY HAVE BEEN TOO AGGRESSIVE. THEY WERE SO FAR BEHIND THE CURVE, MAYBE THEY MISSED IT. WATCH THE DATA. JONATHAN: SO MANY PEOPLE ARE TRYING TO DISCERN. ONE THING, WHEN WE LOOK AT LOSS DECADES, YOU CAN FIND THEM ON THE NASDAQ. WE USED TO TALK ABOUT THEM IN
JAPAN. IS THERE RISK, EVEN IF THE FED PAUSES, WE COULD FACE THE SAME SITUATION IN U.S. MARKETS? IT IS NEVER US. WE ALWAYS THINK ABOUT THE FED
PAUSING. HERE WE GO, ANOTHER BULL MARKET. COULD WE ENTER A NEW MARKET REGIME, YOU DON'T GO BACK TO WHAT WE USED TO HAVE? PETER: YES, I AGREE. THIS WORLD OF GLOBALIZATION IS ENDING. I THINK WE NEED TO SEE REAL GROWTH AND UPSIDE IN THE MARKET, REASSURING. WE HAVE BEEN TALKING ABOUT THE CONCEPT OF WORKING WITH COUNTRIES. WE NEED TO REBUILD SUPPLY CHAINS, BECOME ENERGY INDEPENDENT ON SUSTAINABLE AND TRADITIONAL ENERGY.
THAT IS WHAT IT TAKES FOR ME TO GET COMFORTABLE WE CAN AVOID THIS. IF WE KEEP GETTING LOST IN POLITICS, NOT MAKING GOOD POLICY, NOT REDEVELOPING SUPPLY CHAINS, WE WILL WOBBLE AROUND FOR A TIME. JONATHAN: YOU ARE STICKING WITH US TO WORK THROUGH THE DATA THIS WEEK. COMING UP, PRESIDENT BIDEN TAKING SOMEWHAT OF A VICTORY LAP. >> GAS PRICES ARE COMING DOWN. GAS PRICES HAVE FALLEN EVERYDAY THIS SUMMER FOR 38 DAYS IN A ROW. JONATHAN: THAT IS UP NEXT.
♪ >> GAS PRICES ARE COMING DOWN. PRICES HAVE FALLEN EVERYDAY THIS SUMMER FOR 38 DAYS IN A ROW. JONATHAN: PRESIDENT BIDEN ON GASOLINE PRICES, AS HE QUARANTINES WITH COVID. 32% HIGHER STILL THAN IT WAS AT THE BEGINNING OF THE YEAR. HEY.
>> THE PRESIDENT IS WANTING TO MAKE SURE THE PUBLIC KNOWS PRICES ARE FALLING. HE DOES THAT WITH HIS LATEST TWEET AND HE KEEPS UPDATING IT. GAS BUDDY SAYS PRICES ARE MORE CLOSER TO $3.99. THIS IS GOOD FOR THE PRESIDENT. THIS CONTINUES TO COME UP IN POLLING. YOU SEE THIS EVERY DAY, IF YOU ARE AN AMERICAN DRIVING IN A CAR. THE ISSUE IS THE RISKS
ATTACHED. CAN PRICES CONTINUE TO FALL OR STAY RELATIVELY AVERAGE THAT THE PRESIDENT DEEMS IS ACCEPTABLE AHEAD OF THE MIDTERMS? JONATHAN: THANK YOU. AHEAD OF THE GDP PRINT, WE ALREADY HEARD FROM SECRETARY ELLEN. ON WHETHER THEY WOULD CALL IT A RECESSION, COULD YOU FRAME WHAT WILL HAPPEN THURSDAY? MICHAEL: PEOPLE WILL LOOK AT THE NUMBER. THOSE WHO THINK WE ARE IN RECESSION COULD MAKE AN ARGUMENT. WE ARE LIKELY TO GET A CONTRACTION OR A GAIN THAT IS SO SMALL WE REALLY DON'T KNOW THE DIFFERENCE.
EVERYONE WILL LOOK TO FRIDAY. DOES THE FED KEEP RAISING RATES BECAUSE PRICES KEEP GOING UP AND THEN PUSH US INTO RECESSION? ONE OF THE THOUGHTS IS WE ARE NOT GOING TO SEE DECLINE IN GAS PRICES MAKE IT INTO THE PTE NUMBERS THIS MONTH BECAUSE IT ALL TOOK PLACE IN JULY AND IT WILL TAKE PLACE INTO AUGUST. LOOK AT THE GAS CHART. MATHEMATICALLY, INFLATION WILL
GO DOWN. GAS PRICES WILL GO DOWN. IT HAS A PSYCHOLOGICAL EFFECT, NOT JUST THE POLITICAL ASPECT. ALSO, PEOPLE MAY FEEL THEY CAN SPEND MORE MONEY ON OTHER THINGS NOW IF GAS PRICES GO DOWN, WHICH WOULD CONTRIBUTE GDP. WE ARE NOT GOING TO SEE GAS PRICES REFLECTED.
THE PHILADELPHIA FED HAS THE NEW YORK FED'S LATEST INDICATORS, SHOWING INFLATION PRICE IS PAID BY COMPANIES WENT DOWN OVER THE LAST MONTH AND THE MICHIGAN NUMBER HAS GONE DOWN. PEOPLE THINK INFLATION IS STARTING TO FALL BACK, MAYBE BECAUSE OF GAS PRICES. THERE ARE INDICATIONS MAYBE THE FED IS DOING ENOUGH ON INFLATION THAT IT WILL COME DOWN, THAT THEY MAY BE DON'T NEED TO RUN US INTO RECESSION. THE QUESTION IS WHERE IS THE POINT? JONATHAN: LOOKING AHEAD TO THE DATA THIS WEEK. GDP ON THURSDAY. ESTIMATES ARE POSITIVE OFF THE BACK OF A NEGATIVE. THE CONSENSUS IS WE GET A POSITIVE VIEW.
THAT IS THE MEDIAN ESTIMATE. BANK OF AMERICA, TD ALL LOOKING FOR A SECOND STRAIGHT QUARTER OF NEGATIVE GROWTH. PETE, IF WE GOT THAT NEGATIVE PRINT, I'M NOT OVERLY CONCERNED? PETER: FIRST QUARTER, IT WAS INVENTORY RELATED. I NOT WORRIED ABOUT THAT. FOR ME, IT WILL BE EARNINGS. I TYPICALLY DON'T PAY AS MUCH ATTENTION TO EARNINGS. ARE THEY STILL SEEING THAT? I THINK THAT IS BIG.
THIS FIXATION ON GASOLINE PRICES HAS BECOME ALMOST INSANE. WE HAVE TO THINK BIGGER PICTURE. AVERAGE CONSUMER IS MORE AWARE OF EVERYTHING GOING ON. HOUSING PRICES, IF WE SEE WEAKNESS, THAT IS ANOTHER REASON. 60% AMERICAN HOUSEHOLDS OWN THEIR HOME. I AM WORRIED THEY DEFLATED THAT. POLITICIANS ARE FIXATED ON ONE
METRIC, IS A RECIPE FOR DISASTER AND LEADS US TO THE WRONG CONCLUSIONS. JONATHAN: FROM WHAT I HEARD THIS MORNING ABOUT DRIVING AND THE DEMAND SEASON PEAKING, IT IS BECAUSE PRICES ARE SO HIGH PEOPLE ARE SETBACK. THAT IS ALREADY HAVING AN IMPACT, PERHAPS I PRICES HAVE BEEN COMING DOWN. I WOULD LOVE YOUR VIEW ON TECH.
IS IT CLOUD SPENDING? AD SPENDING? PETER: WHAT WERE THESE DISRUPTIVE COMPANIES DOING? THEY NEED A SEMICONDUCTOR. THEY NEEDED ALL THESE THINGS. THEY WERE ABLE TO SPEND AGGRESSIVELY. THEY DIDN'T HAVE TO WORRY ABOUT THE NEXT ROUND OF CASH FLOW. IS THAT NOW FALLING? BIGGER COMPANIES ARE SELLING INTO THOSE DISRUPTIVE COMPANIES. JONATHAN: PETER, GREAT. EVEN THOUGH IT WAS BEARISH, AS ALWAYS, GREAT WORK.
BIG MORNING FOR PEOPLE AT MORGAN STANLEY. >> YOU HAVE A BIG MOVE AT MORGAN STANLEY, THE COHEAD OF EQUITIES TRADING DEPARTING, DAVID RUSSELL, WHO HAS BEEN AT THE BANK THREE DECADES. ALAN THOMAS STILL AT THE BANK. MORGAN STANLEY IS THE BIGGEST EQUITIES TRADING SHOP ON WALL STREET. GOLDMAN SACHS, J.P. MORGAN HAVE WON SHARE. SOME ARE COMING ABOVE IN THE BUSINESS. THERE IS PRESSURE ON THE TEAM. THERE HAVE BEEN A LOT OF CHANGES INTERNALLY.
THIS HAS BEEN A MORGAN STANLEY LIFER ESSENTIALLY. THEY SAID FOR ALL OF THAT TIME, EYES NOW ARE ON THE OTHERS, LEADING THIS BUSINESS, ELEVATED IN 2018 TO RUN IT. AND ARE JUST FACING A COMPETITIVE TIME AHEAD. JONATHAN: LOOKING FORWARD TO YOUR COVERAGE. OUR CHIEF WALL STREET CORRESPONDENT. COMING UP, WHAT A WEEK AHEAD.
JONATHAN: JUST ABOUT POSITIVE ON THE S&P. MIXED SESSION ON THE NASDAQ. BIG WEEK AHEAD FOR THE BIG WEEK AHEAD FOR THE NASDAQ. YOU'LL HEAR FROM THE PRESIDENT TWICE TODAY. BIG EARNINGS KICKING OFF WITH MICROSOFT AND A NEWS CONFERENCE WEDNESDAY. U.S. GDP AND JOBLESS CLAIMS ON THURSDAY FOLLOWED BY EARNINGS FROM APPLE AND AMAZON AND WE ROUND OUT THE WEEK WITH PCE, ECI , CONSUMER SENTIMENT.
FROM NEW YORK, THANK YOU FOR CHOOSING BLOOMBERG TV.
2022-08-02 20:57
Show Video
Other news