'Bloomberg The Open' Full Show (07/03/23)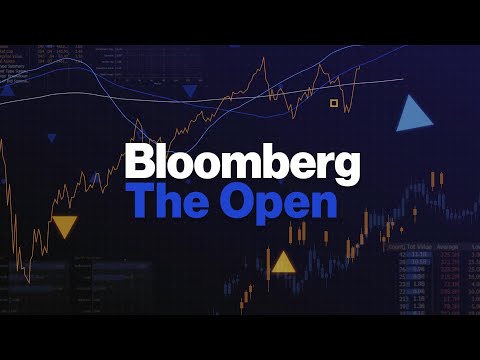 Show Video
>> HAPPY JULY 4, I'M CAROLINE HYDE IN FOR JONATHAN FERRO. THE COUNTDOWN TO THE OPEN STARTS NOW. >> EVERYTHING YOU NEED TO GET SET FOR THE START OF U.S. TRADING. THIS IS BLOOMBERG THE OPEN, WITH JONATHAN FERRO.
IT'S CAROLINE: COMING UP, Q3 UNDERWAY WITH FRIDAY JOBS SUPPORT IN FOCUS, RUSSIA AND SAUDI ARABIA EXPENDING -- EXTENDING JOB CUTS. AND THE HOPES OF EASING CHINA TENSIONS. WE BEGIN WITH A BIG ISSUE, KICK OFF OF THE SECOND HALF. >> SECOND HALF OF THE YEAR. >> SECOND HALF OF THE YEAR. ASK THE LABOR MARKET, CONSUMER SPENDING, THAT IS WHAT YOU NEED TO PAY THE MOST ATTENTION TO.
LACKS DATA. >> THE ECONOMY IS ROBUST. >> ANGST CONTINUE TO BE MUCH BETTER THAN EXPECTED. >> IT'S HARD TO BE POSITIVE LOOKING FORWARD. >> THERE WILL BE A WEAKENING IN THE SECOND HALF. >> WE ARE SLOWING.
>> MARKET COMPRESSION. >> CREEPING BACK TOWARDS OVERBOUGHT TERRITORY. >> THERE IS ROOM FOR A PULLBACK. >> WE ARE CAUTIOUS. >> I DO THINK THAT THE GROWTH SCARE IS STARTING. CAROLINE: TODAY WE SEE A MUTE MARKET WITH STILL THE NASDAQ 100 DRIVING HIGHER AFTER A PHENOMENAL FIRST HALF. CHRISTINA, I WANT TO START WITH YOU THERE.
WELCOME TO THE SHOW THIS MORNING. I'M INTERESTED IN WHAT'S HAPPENING IN TERMS OF WHETHER OR NOT THE SECOND HALF CAN SUSTAIN THE FUEL WE SAW FOR BIG TECH IN THE FIRST HALF. >> CAROLINE I THINK WHAT WE WILL SEE IS A PERIOD WHERE MARKETS SIT IN A TRADING RANGE. WE WILL SEE A SMALL PULLBACK IN THE NEXT SEVEN MONTHS. A LOT OF EXCITEMENT IN THE FIRST HALF OF THE YEAR AND THERE NEEDS TO BE TIME FOR THAT TO BE DIGESTED. HAVING SAID THAT BY THE END OF THE YEAR I THINK WE WILL SEE THE S&P 500 HAS FINISHED HIGHER.
CAROLINE: TO DWELL ON THAT, FINISHED HIGHER FROM WHERE IT IS NOW? FROM ALL OUT ON THE THRIVING FIRST HALF OF THE YEAR? KRISTINA: FROM HERE IT IS NOW BUT MODESTLY. WHAT WE ARE EXPERIENCING RIGHT NOW IS UNCERTAINTY. WE HAVE SO MUCH HAWKISH FED SPEAK THAT I THINK IS LARGELY BLUSTER. WHAT THE FED NEEDS TO DO, THOUGH, IS KEEP A LID ON FINANCIAL CONDITIONS EASING.
IT'S IMPORTANT THAT WE HEAR THAT VERY AGGRESSIVE FED SPEAK. IT SHOULD CAUSE A KIND OF PULLBACK IN THE MARKETS. THAT'S WHAT WE NEED TO SEE RIGHT NOW.
I THINK THAT BY THE END OF THE YEAR IT WILL BE CLEAR THAT THERE WILL BE AN ECONOMIC RECOVERY IN THE OFFING IN 2024 WITH SOME MOVEMENT UPWARDS IN STOCKS. CAROLINE: HOW GLOBAL IS THAT? LOOKING AT THE STOXX 50 ON TRACK AT THIS LEVEL, 4400, THE HIGHEST SINCE DECEMBER OF 2007. >> WITH THE VIEW THAT KRISTINA PUT FORWARD, IT WOULD BE 2024 WITH MORE CAUTION ON THE PATH THAT WE NEED TO GET US THERE AND THE KEY POINT HERE IS THAT FOR CENTRAL BANKS TO STOP HIKING WE THINK THEY NEED TO SEE MORE EVIDENCE IN THE PERSISTENCE OF THE INFLATION TREND TURNING.
TURNING SOUTH FROM THE STRONG LEVELS WE HAVE BEEN GETTING RECENTLY. IN ORDER FOR THAT TO HAPPEN WE THINK THE MARKET NEEDS TO PRICE IN MORE OF AN EARNINGS RECESSION BECAUSE WITHOUT WAGE GROWTH DECELERATING, WHICH WILL ONLY HAPPEN IF THE UNEMPLOYMENT RATE RISES AND COMPANIES LAY OFF WORKERS BECAUSE THEY ARE LESS CONFIDENT ABOUT THE FORWARD-LOOKING OUTLOOK, WE ARE NOT CONVINCED INFLATION WILL FALL TO A LEVEL ACCEPTABLE FOR CENTRAL BANKS TO STOP, AS CHRISTINA SAID, THE RECENT HAWKISH RHETORIC. KATIE: -- CAROLINE: LET'S GO CROSS ASSET INTO CORPORATE DEBT. I HEARD THE ALARM BELLS IN THE FT. IT WAS THE CIO OF PIMCO, A FRIEND OF THIS SHOW JON FERRO, SAID THEY WERE PREPARING FOR A HARD LANDING -- LANDING.
DO YOU THINK THAT THIS IS A BUYING OPPORTUNITY IN BONDS AS WELL AS STOCKS? OR NO? SAM: I THINK THE CYCLICAL CASE FOR OWNING IN THE U.S. IS COMPELLING BUT IF WE CONTINUE TO SEE THIS ECONOMIC RESILIENCE IT'S TELLING THE MARKET THAT NEUTRAL RATES ARE HIGHER THAN WIDELY PERCEIVED. IT COULD BE DUE FOR AN UPWARDS ADJUSTMENT IN LONG-TERM IN TERMS OF WHAT WE'VE SEEN RECENTLY FOR THE CURVE GOT FLATTER, FLATTENING WITH MORE TIGHTENING PRESSED INTO THE FRONT BUT NOT PERMEATING INTO LONGER MATURITIES.
AFTER GOING FORWARD WHAT WE MIGHT ACTUALLY SEE IS THE MARKET PRICING ECONOMIC RESILIENCE MORE THAN IN LONGER MATURITIES WITH A DYNAMIC IMPLYING THAT IT ISN'T JUST A FED WITH WORK TO DO. IT'S A DYNAMIC IMPLYING THAT SOME OF THE INFLATION RISK OF THE LAST DECADE HAD BEEN PRICE TO BE I SYMMETRICALLY LOWER IS NO HIGHER, A DIFFERENT DYNAMIC. CAROLINE: SYMPATHY ALSO FOR THE EQUITY MARKETS, CHRISTINA, THERE'S AN ALARM WHEN IT COMES TO THE BREATH OF THIS MARKET. JP MORGAN SOUNDED THAT ALARM ON THE CONSENSUS VIEW THAT THE WORST OF THE PRESSURE IS BEHIND US AND IS PROVEN WRONG IS THE IMPACT OF MONETARY TIGHTENING HISTORICALLY WORKS WITH A LAG UNLESS THERE IS CONTINUED BROADENING IN THE LEADERSHIP WHERE THE OVERALL INDEX COULD STRUGGLE TO ADVANCE IN THE SECOND HALF AND YOU HAD SAID HOW YOU ANTICIPATED THE SECOND HALF WOULD SEE SOME SORT OF GROWTH IN THE S&P 500. WHERE'S THE BREATH GOING TO COME FROM -- BREADTH GOING TO COME FROM? OTHER THAN A FEW NAMES AND NASDAQ? KRISTINA: I THINK THAT IT COMES FROM THE RECOGNIZED END OF TIGHTENING AND THE EXPECTATION THAT AN ECONOMIC RECOVERY WILL COME.
WE WILL SEE CYCLICALS PERFORMING BETTER. WE WILL SEE SMALLER CAPS PERFORMING BETTER AS MARKETS ANTICIPATE THAT RECOVERY. THAT TENDS TO BE THE SEGMENT OF THE MARKET CYCLE WHERE WE SEE MORE BREADTH. THIS IS RATHER NORMAL TO SEE THIS KIND OF A NARROW BREADTH IN THIS KIND OF THE BASH PART OF THE MARKET CYCLE AS WE ANTICIPATE A SLOWDOWN.
CAROLINE: LET'S TALK ABOUT THE ANTICIPATION OF A SLOWDOWN. THE NASDAQ CLOSING OUT ITS BEST FIRST HALF RECORD. THAT'S NOT BACK, THAT'S NOT FORWARD. KATIE GREIFELD IS DOING DOUBLETIME TODAY. KATIE:
LOOKING BACK BRIEFLY AT THE START OF 2020 THREE, STRATEGISTS WERE ANTICIPATING A FLAT S&P 500 BUT THAT IS NOT WHAT WE HAVE GOTTEN SO FAR THIS YEAR. IT HAS RALLIED ABOUT 16% YEAR TO DATE IN THE FIRST HALF. THEN YOU TAKE THE CROSS ASSET LOOK, COMING DOWN SHARPLY, 11%. COPPER IS OFF AS WELL. NOT AS MUCH AS YOU WOULD THINK
WHEN YOU THINK ABOUT WHAT WE HAVE SEEN SINCE THE END OF JANUARY BUT THE YEAR AFTER -- OFF HALF OF 1%. NOT EXACTLY THOUGH QUIT OR THE DOLLAR EXPECTATION THAT WE HAD COMING INTO 2023 BUT NOW THAT WE HAVE HAD THE STRONG FIRST HALF AND THE EQUITY MARKET THE RUSSIAN IS WORSE WHERE WE GO FROM HERE. THERE HAVE BEEN A LOT OF CALLS TO THE DOWNSIDE THAT WE WILL BASICALLY SOME OF THE STRENGTH GIVEN BACK IF YOU LOOK AT THE HISTORICAL DATA, LOOKING AT DOUBLE-DIGIT GAINS IN THE FIRST HALF, TYPICALLY IT LEADS TO STRENGTHEN THE SECOND HALF. THE MOST RECENT EXAMPLE WE HAVE IS FROM 2021. THE DOUBLE-DIGIT RALLY OF THE
FIRST HALF OF THAT YEAR WAS MET WITH AN 11% RALLY IN THE SECOND HALF. WHETHER IT HAPPENS AGAIN, WHETHER HISTORY REPEATS ITSELF, WE WILL SEE. BUT TALKING ABOUT THE BOND MARKET THIS CHART IS AMAZING. THE 10-YEAR TREASURY YIELD ENTERED THE YEAR AT 387 AND IT'S ABOUT 383, 384 RIGHT NOW. SO ALMOST FLAT FOR THIS YEAR, CAROLINE WITH A 75 BASIS POINT RANGE. CAROLINE: KATIE, ALWAYS GOING CRASS --
CROSS ASSET FOR US, BUT GOING BACK TO WHAT DEUTSCHE BANK WAS SAYING, THE CONSUMER IN PARTICULAR IS EXPECTED TO PLAY A KEY ROLE HERE WITH THIS UNEXPECTED PICTURE HAVING A RESTRICTED SUPPLY DRIVING INFLATION. HE SAYS THE SECOND HALF WILL BE ALL ABOUT WHETHER THE MARKET IS RIGHT TO EXPECT INFLATION TO COME DOWN AS IMBALANCES BECOME RESOLVED WHILE THE CONSUMER STAYS BORING. SAM, HOW MUCH IS THE CONSUMER GOING TO BE BORING, IN YOUR MINDS EYE? SAM: I THINK THE CONSUMER IS THE KEY HERE AND THE KEY POINT I WOULD MAKE IS THAT IF THE MARKET, EQUITY AND CREDIT IN PARTICULAR, IS RIGHT ON THE OUTLOOK FOR OATH PRICED IN, STRENGTHENING THE U.S. CONSUMER PRICED IN, OUR VIEW IS THAT THE INFLATION RATES WILL NOT FALL DOWN TO A LEVEL ACCEPTABLE FOR CENTRAL BANKS TO STOP HIKING. I WOULD ARGUE YOU HAVE THIS DISCREPANCY BETWEEN NOMINAL RATES ON THE INFLATION MARKET AND THE EQUITY MARKET IF THE EQUITY MARKET IS RIGHT ON GROWTH IT IMPLIES INFLATION WILL STAY AND CENTRAL BANKS WILL HAVE EVEN MORE WORK TO DO. CAROLINE:
CHRISTINA -- KRISTINA, IS THE MARKET RIGHT OR MORE AHEAD OF ITSELF? KRISTINA: IT HAS CERTAINLY GOTTEN AHEAD OF ITSELF BUT IT IS MOVING IN THE RIGHT DIRECTION IN TERMS OF EXPECTATIONS AND I THINK WE WILL NOT SEE A HARD LANDING, WE WILL SEE A BUMPY LANDING. MEANING IT'S NOT GOING TO BE EASY. THERE WILL BE ECONOMIC DAMAGE AND CERTAINLY WE WILL SEE SOME PRESSURE ON THE CONSUMER. BUT I THINK THE KEY METRIC THAT WE HAVEN'T LOOKED AT OR TALKED ABOUT TODAY IS CONSUMER INFLATION EXPECTATIONS.
WE GOT TWO IMPORTANT READINGS LAST WEEK. MICHIGAN AND THEN ALSO A EURO AREA EXPECTATION. WHAT IT TELLS US IS INFLATION EXPECTATIONS FOR THE ONE YEAR AND FOR THE LONGER-TERM HAVE COME DOWN VERY SIGNIFICANTLY. THAT IS SO IMPORTANT. THAT TELLS US THAT CONSUMERS ARE GOING TO SIT ON THEIR HANDS AND WAIT FOR BETTER PRICES TO BUY THINGS. 1980, INFLATION EXPECTATIONS WERE AT 10% FOR THE ONE YEAR AHEAD, BUT THAT CREATED A SELF-FULFILLING PROPHECY WHERE CONSUMERS CONTINUED TO BUY BECAUSE THEY EXPECTED PRICES TO GO UP SO MUCH AND WE ARE IN A DIFFICULT POSITION TODAY WITH EXPECTATIONS AROUND 3% OVER THE LONGER-TERM.
THAT MEANS THAT CONSUMERS ARE GOING TO SIT ON THEIR HANDS AND ARE UNDER ASHER. IT'S AN ENVIRONMENT WHERE INFLATION IS GOING TO COME DOWN. YES THE CORE HAS BEEN STUBBORN BUT THAT TENDS TO FOLLOW HEADLINE AND THAT HAS COME DOWN A LOT. CAROLINE: TO THAT END, SAN, CONSUMERS ON THEIR HANDS, THEY HAVEN'T BEEN SAVING. THE CO-CIO RED JENSEN WAS ON -- GREG JENSEN WAS ON SAYING THAT IN HIS VIEW YOU WILL GET GROWTH DISAPPOINTING A BIT WITH INFLATION DISAPPOINTING ON THE HIGH SIDE AND THEY SAY IT WILL PROBABLY BE BAD FOR BONDS, EQUITIES, AND WEAKER GROWTH. IF THAT TRANSLATES INTO A RISING SAVING RATE IT COULD GO INTO A RECESSION.
DOES ANY PART OF THE MP HAVE SYMPATHY WITH RECESSION? SAM: I WOULD ECHO THE POINT THAT KRISTINA: ♪ WAS MAKING -- KRISTINAA WAS MAKING AROUND INFLATION EXPECTATIONS PARALLEL TO THE 70'S AND 80'S. WE ARE ON THE SAME PAGE AS THAT VIEW. IN TERMS OF THE OUTLOOK FOR THE U.S. CONSUMER IN THE CONTEXT OF
SAVINGS, WE HAVE SEEN SAVINGS THAT WORK SUPERHIGH BECAUSE OF COVID THAT HAVE NOW BEEN RUN DOWN MATERIALLY. LOOKING AT EXCESS SAVINGS IN THE U.S. IT WAS A LEVEL OF 2.4 TRILLION THAT HAS NOW BEEN RUN DOWN ON OUR ESTIMATE CLOSER TO $700 BILLION.
THERE IS STILL A BUFFER MEANING THAT THE LAG IMPACT ON MONETARY COULD CONTINUE TO BE SLOWER THAN SOME EXPECT. BUT THAT BUFFER HAS CERTAINLY ALLEVIATED TO A LARGE DEGREE. ANOTHER KEY ELEMENT OF THE MARKET OUTLOOK ABOVE AND BEYOND THE MARKET FUNDAMENTALS IN TERMS OF WHAT'S DRIVING PRICES IS THE SHIFT THAT WE WILL GET IN LIQUIDITY DYNAMICS IN THE SECOND HALF OF THE YEAR. CAROLINE:
SAM LYNTON-BROWN SAYING WITH US, KRISTINA HOOPER AS WELL. ABIGAIL DOOLITTLE HAS MORE AS WE APPROACH THE OPENING BELL. ABIGAIL: FUTURES ARE FLAT BUT ONE SPACE IS POPPING HIGHER, THE ELECTRIC VEHICLE SPACE. TESLA, LEADING THE WAY. NOW, RIVIAN. THEY DELIVERED 456,000 CARS WORLDWIDE ON PRICING CUTS WITH JP MORGAN SAYING THE STABILIZATION MAY SUGGEST WE ALSO HAVE DEMAND STABILIZING AS WELL. RIVIAN, UP EIGHT POINT OR
PERCENT, PUTTING UP EGG NUMBERS RELATIVE TO THE COMPANY. THEY DELIVERED 14,000 VEHICLES. THE EXPECTATION WAS CLOSER TO 12,500. THEY ARE ON PACE FOR 50,000 ANNUAL PRODUCTION GUIDANCE AND A NOTE, I ACTUALLY SAW WITHIN A SPAN OF FIVE MINUTES ON SATURDAY TWO DIFFERENT RIVIAN VEHICLES. CAROLINE: RIVIAN, SPOTTED IN THE WILD. THANK YOU, ABIGAIL DOOLITTLE.
CHINA, A PICKUP DESPITE WEAKER THAN EXPECTED RECOVERY. >> THE REALITY IS PEOPLE HAVE GIVEN UP ON THE CHINESE RECOVERY IN THE MAJOR PROBLEM IS IT IS MOVING OFF OLD ECONOMIC GROWTH MODEL BUT HASN'T MOVED COMFORTABLY INTO WHAT IS NEXT. CAROLINE: SECRETARY YELLEN PREPARES TO VISIT AGING. THAT CONVERSATION, UP NEXT. THIS IS BLOOMBERG. >> THE MAJOR PROBLEM HERE IS THAT CHINA IS MOVING OFF THE OLD ECONOMIC OATH MODEL AND HAS NOT MOVED COMFORTABLY INTO WHAT WAS NEXT. SLOWER GROWTH OVERALL WITH A LONG-TERM STRUCTURAL SLOWDOWN IN THE CHINESE ECONOMY, THEY HADN'T TRULY PREPARED THE WORLD OR THEIR PEOPLE FOR THAT.
CAROLINE: CHINESE MANUFACTURING ACTIVITY SLOWING, ADDING TO THE OVERALL RECOVERY CALLING. JANET YELLEN IS HEADING TO BEIJING THIS WEEK IN AN EFFORT TO KEEP UP ON THAT U.S. CHINA RELATIONSHIP. WE HAVE MORE NOW ON THIS ANTICIPATED MEETING. INTERESTING THAT THERE WAS A CHANGING OF THE GUARD AROUND WHO SHE IS MEETING WITH. >> THE MEETING HAS BEEN A LONG TIME COMING, CAROLINE.
BASICALLY IT'S ABOUT MANAGING EXPECTATIONS WITH IMPROVED COMMUNICATIONS AROUND THE U.S. AND CHINA WITH AREAS WHERE THERE COULD BE COOPERATION THAT ARE EXPECTED TO BE MODEST BUT THERE ARE NO INDICATIONS OF BREAKTHROUGHS ON ISSUES. HER PURVIEW IS THE ECONOMY. SHE CAN'T WORK ON TRADE OR OTHER AREAS AND WILL PROBABLY BE MEETING MOSTLY WITH ECONOMIC OFFICIALS. UNLIKE THE SECRETARY OF STATE
FROM A FEW WEEKS AGO IT'S LESS LIKELY SHE WILL BE GOING UP TO MEET WITH THE TOP OF THE GOVERNMENT, PRESIDENT G JINPING. THINGS ARE BEING MANAGED, SEVERAL MEETINGS ON THE OFFICIALS IN AND AROUND HER MET -- RANK. CAROLINE: ENDA CURRAN, THANK YOU FOR THAT. MEANWHILE, SAM AND KRISTINA ARE BACK WITH US. SAM, BRING US YOUR GLOBAL PERSPECTIVE HERE, HOW MUCH OF IT IS A WEIGHT ON GLOBAL GROWTH AND HOW MUCH ARE YOU CONCERNED ABOUT THE KICK BACK PICKUP AFTER COVID THAT MANY ANTICIPATED? SAM: AT THIS LEVEL A LOT OF PESSIMISM ON THE GROWTH BACKDROP IN CHINA IS QUITE WELL REFLECTED IN THE PRICE PROBABLY OF WHAT WE ARE ACTUALLY LIKELY TO SEE, THE NEXT BIG REPRICING AT THE MARKET. SLIGHTLY LESS PESSIMISTIC GROWTH EXPECTATIONS.
THE CATALYST FOR CHANGE I THINK WILL COME FROM POLICIES AND PACKAGES ANNOUNCED TOWARDS THE END OF THIS MONTH AND THE BEGINNING OF AUGUST, REPRICING MARKET EXPECTATIONS ON THE POSITIVE SIDE FROM CHINA OVER WHAT WE WOULD ARGUE IS PESSIMISTIC? CAROLINE: WHAT ABOUT THE LIMITS FROM A GEOPOLITICAL PERSPECTIVE? OVERNIGHT NEWS THAT CHINA WANTS TO LIMIT METALS USED IN CHIPS. THIS IS THE TIT-FOR-TAT TRADE FOR TECH WAR. IT'S BEEN GOING ON. HOW MUCH OF THAT IS A LIMITATION ON GLOBAL GROWTH? KRISTINA: IT CAN BE MODESTLY PROBLEM ATTIC AS WELL AS MILDLY CONTRIBUTORY TO INFLATIONARY PRESSURES. I COULDN'T AGREE MORE WITH SAM, THINGS ARE, THE VIEW ON CHINA IS VERY PESSIMISTIC AND PRICED IN. I DON'T THINK IT DESERVES TO BE THAT PESSIMISTIC. OVER THE WEEKEND A MONETARY POLICY REPORT CAME OUT SUGGESTING THERE IS A NEED FOR MORE MONETARY EASING. I THINK WE WILL SEE THAT.
I THINK WE WILL SEE SOME FISCAL STIMULUS COMING FROM CHINA AND WE HAVE TO MECH -- RECOGNIZE THE MANUFACTURING PMI READINGS REFLECT GLOBAL DEMAND AND CENTRAL BANKS ARE SLOWING GLOBAL DEMAND BY DESIGN. THAT SHOULDN'T BE A REFLECTION ON, ON, ON REAL PROBLEMS WITHIN CHINA. I THINK IT IS MUCH MORE ACCURATE TO LOOK AT SERVICES PMI THAT REMAIN QUITE ROBUST. AGAIN, CHINA HAS AN ECONOMY NOT DISSIMILAR TO OTHER ECONOMIES THAT REOPENED WHERE WE SAW THINGS VERY LOPSIDED IN THE MANUFACTURING BEING WEAK AND SERVICES WERE STRONG. CAROLINE: I LIKE THAT YOU ARE BRINGING IN MANUFACTURING.
WE ARE ABOUT TO GET THAT HERE IN THE U.S. WITH THE S&P READING AND JUST WHEN HE FIVE-MINUTE. SAM, EUROPEAN MANUFACTURING HAS BEEN SLOWING. WE HAVE SEEN IT SUB 50 WITH CHINESE MANUFACTURING COMING IN WEAKER THAN ANTICIPATED OVERNIGHT.
HOW MUCH IS THAT CHINA SLOWED DOWN EUROPEAN STORY AS WELL? SAM: THERE IS CERTAINLY A GOOD CASE TO BE MADE THAT THE LINKAGES BETWEEN THE ECONOMIES HAVE CONTRIBUTED IN A CIRCULAR WAY TO THE CURRENT DOWNSIDE MRS. WE HAVE HAD OUT OF OATH THE EUROZONE AND CHINA. I THINK THAT THE SLOWDOWN WE ARE SEEING IN MANUFACTURING, AS WE HEARD LAST WEEK FROM PRESIDENT LAGARDE, HAS YET TO FEED 32 ASUS IT -- SUFFICIENT EXTENT FROM SERVICES TO ALLEVIATE THE INFLATIONARY PRESSURE IN A WAY THAT HAS A BIG IMPACT ON THE OUTLOOK FOR ECB POLICY AND DESPITE THE WEAKNESS WE HAVE HAD IN EUROPEAN POLICY MANUFACTURING , THERE WILL BE A HIKING OF RATES WITH CENTRAL CASES MOVING FROM HERE TO 4%. CAROLINE: OK AT THAT LEVEL WE HAVE BEEN
TALKING A LOT ABOUT 4% LEVEL HERE FOR U.S. TREASURIES, THAT BECOMING THE BUYING OPPORTUNITY. WHEN WE THINK ABOUT RATES STILL POTENTIALLY BEING HIKED AS SOON AS JULY WITH A PAUSE, IS THAT FOR U.S. CENTRAL BANK POLICY AS IT STANDS? KRISTINA: I THINK THERE'S A GOOD CHANCE WE DON'T SEE ANYMORE RATE HIKES FROM HERE. WE COULD SEE ONE MORE BUT THAT IS NOT MY BASE CASE RIGHT NOW. JUST A GIVEN AGAIN, LOOKING AT
THE MOSAIC OF DATA, INCLUDING INFLATION EXPECTATIONS. BUT IF WE SEE ONE OR TWO HIKES, IT REPRESENTS AN ATTRACTIVE BUYING OPPORTUNITY FOR, FOR FIXED INCOME. ESPECIALLY INVESTMENT GRADE CREDIT. LONGER DURATION AT LEAST A PORTION OF THE PORTFOLIO BEING LONGER DURATION. HISTORICALLY THIS HAS BEEN A
GOOD TIME TO BUY. CAROLINE: IT'S BEEN WONDERFUL. HAVING A GOOD TIME WITH YOU BOTH THIS MORNING. THANK YOU FOR THE PERSPECTIVES ACROSS ASSET THIS MORNING.
SAM LYNTON-BROWN, KRISTINA HOOPER, THANK YOU BOTH SO MUCH. COMING UP, MORNING CALLS. AND THEN MICHAEL PURVES JOINS US AROUND THE OPENING BELL. FROM NEW YORK, THIS IS BLOOMBERG. ♪
CAROLINE: THIS IS "COUNTDOWN TO THE OPEN." AFTER A RUN-UP THAT NO ONE HAD EXPECTED, S&P 500 IS UP .1%. NASDAQ ONE FEUD -- NASDAQ FUTURES ARE UP AGAIN AFTER A RECORD START TO THE FIRST HALF OF THE YEAR. TIME FOR ANALYST RECOMMENDATIONS. GOLDMAN SACHS ADDING TO THE CONVICTION LIST, ADDING THAT THEY ARE UNIQUELY POSITIONED FOR STRONG CLEAN ENERGY GROWTH. THEN WE RESEARCH ON THE P PERFORMANCE OF A CLEAR ACQUISITION ON BETTER MARGINS AND FINALLY, ARE WE RAISING TESLA PRICE TARGETS QUESTION MARK 293 TARGETS -- DOLLARS, EXPECTED AFTER MARKET SHARE CONTINUES WITH RECORD Q2 DELIVERIES. TESLA PROVIDING EARLY BOOSTS
FOR BIG TECH, NASDAQ 100 FUTURES LOGGING THEIR BEST FIRST HALF ON RECORD. THAT CONVERSATION IS UP NEXT WITH MICHAEL PURVES. CAROLINE: I'M CAROLINE HYDE, IN FOR JONATHAN FERRO. HE'S MISSING THE FUN. PEOPLE DRESSED UP AHEAD OF JULY 4, ONE DAY AHEAD OF THAT MUTED VOLUME AND S&P 500 FUTURES OFF BY .1%. THE NASDAQ 100 TODAY MANAGING TO PUSH ON HIGHER AFTER A PHENOMENAL RECORD FIRST HALF OF THE YEAR.
LET'S GO TO ASSETS A LITTLE BIT AS WELL. EUROPE, STRENGTHEN EUROPEAN STOCKS TODAY. AT LEAST ON THE EURO STOCKS 50 CLOSING AT THE HIGHEST SINCE DECEMBER OF 2007 WITH WEAKNESS ACROSS THE DAX. THE DOLLAR, ONE SPOT 09 AS THE DOLLAR IS WEAKER, RELATIVELY FLAT ON THE DAY. 10 YEAR YIELDS ON THE DOWNSIDE,
WITH NEW YORK ACCRUED ONLY UP .1%. ONE STOCK TO WATCH OF COURSE AT THE OPEN IS TESLA, HELPING THE NASDAQ 100 SHARES, JUMPING AFTER RECORD Q2 DELIVERIES. BEN CALLOW WRITING THAT IT'S A BIG EAT AND PEOPLE ARE STILL BRACING FOR PRICE CUTS THESE NUMBERS MADE THAT LESS OF A RISK . JOINING US NOW MY FRIEND, MY COHOST, ED LUDLOW IS ON THE CASE. A BIG BEAT.
NOT ONLY IT SEEMS FOR TESLA, IT SEEMS. ED: NUMBERS FLYING AROUND FROM ALL KINDS OF EV MAKERS. TESLA, DELIVERING UNITS IN THE ORDER THAT WERE GONE.
A BIG BEAT RELATIVE TO THE BLOOMBERG ANALYST AVERAGE ESTIMATE OF 448,350, UP 83% YEAR ON YEAR, THAT DELIVERY BEAT IS INTERESTING SHOWING IT CONTINUES TO GROW AT A PHENOMENAL RATE. WHAT IS INTERESTING, IS IT STILL A CASE OF TESLA PRODUCING MORE VEHICLES THAN IT IS DELIVERING? BEN CALLOW AMONG THE ANALYSTS NOTING THAT THE GAP IS ACTUALLY SHRINKING. LESS CONCERN IN THE MARKET NOW ABOUT FURTHER PRICE CUTS. BUT WE ALSO GOT NUMBERS FROM BYD, DOUBLING THEIR DELIVERIES OF FACTORY ELECTRIC VEHICLES. YOU NOTED IN THE LINKEDIN POST EARLIER THAT IF YOU THROW IN PLUG-IN HYBRIDS, BYD DELIVERING 700,000 VEHICLES IN THE QUARTER GONE.
THE BIGGEST BRAND NAME GOING WHEN IT CAME TO CHINA. IN THAT MARKET ITS MINIMAL PLAYERS AND MODELS WITH TESLA FACING MUCH STIFFER COMPETITION THOUGH IT IS A CLEAR MARKETING INCUMBENT. QUICK MENTION THERE ON RIVIAN, PRODUCING PRODUCTION NUMBERS AND DELIVERING 12,640. A REAL RAMP UP FROM THEIR OWN PRODUCTION NUMBERS IN THE FIRST QUARTER. THEY HAVE SHIFTED A KEY IN-HOUSE COMPONENT, A MOTOR IN WHICH THEY HAVE BEEN USING AND OFF THE SHELF PRODUCT THAT HAD HELPED THEM TO ADDRESS THE SUPPLY CHAIN BOTTLENECK THEY HAD. THAT STOCK UP.
CAROLINE: HOW CLOSE ARE YOU TO YOUR 6000 TWEET LIMIT AS A BLUE SUBSCRIBER? ED: THAT'S INTERESTING, IT DIDN'T LAST LONG DID IT, WE ARE UP TO 10,000 NOW AND IT'S ANOTHER EXAMPLE OF ELON MUSK MAKING POLICY DECISIONS ON THE PLATFORM. HOW LONG DOES IT TAKE TO VIEW 10,000 TWEETS? YOU AND I BOTH SPEND A LOT OF TIME ON THAT PLATFORM BUT OVER THE COURSE OF THE DAY, THEY KEPT EDGING AT HIGHER. A LOT OF CRITICISM AND CHAT ON THE PLATFORM ABOUT THAT AS WELL.
CAROLINE: IF ANYONE CAN GET TO 10,000, IT'S YOU, ED LUDLOW. APPLE CUTTING TARGETS ACCORDING TO FINANCIAL TIMES, FORCED TO MAKE DRASTIC CUTS FOR THEIR MIXED REALITY PRO HEADSET, HAILED AS THEIR MOST SIGNIFICANT PRODUCT LAUNCH SINCE THE IPHONE. ABIGAIL DOOLITTLE IS ALL OVER THIS ONE AND IT'S A BIG CUT. ABIGAIL: IT DOES FEEL LIKE THAT BUT ON THE OTHER HAND IT'S CLEARLY NOT THEIR MAIN DRIVER FROM A REVENUE STANDPOINT. STOCK, DOWN MILDLY BUT BREAKING
A FOUR DAY WINNING STREAK. IT'S ONE THAT TOOK THE STOCK ABOVE THAT $3 TRILLION MARKET CAP LEVEL THAT EVERYONE WAS WATCHING. IT'S STILL ABOVE THAT LEVEL RELATIVE TO THE CUTS THEY ARE PREPARING TO MAKE, FEWER THAN THE 400,000 UNITS ON THEIR $3500 HEADSET 2024 WITH THIS REPORT COMING OUT OF FT AND SUPPLIERS SAYING THEY ARE ONLY ORDERING ENOUGH PART FOR 130,000 TO 150,000 UNITS. IF THAT IS THE CASE IT'S A SIGNIFICANT CUT IS NOT THERE WE'RE REVENUE DRIVER AND AT SOME POINT IN THE FUTURE THAT WOULD BE A FAR WAY OUT. MY QUESTION IS HOW MANY ARE
ACTUALLY WILLING TO SPEND THAT MUCH ON THIS PRODUCT. TIME WILL TELL ON THAT ONE I GUESS BUT AS YOU KNOW IT COMES DOWN TO THE IPHONE, THE STOCK DOWN 3/10 OF 1%. CAROLINE: SUPPLY CHAIN, INTERESTING. GOLDMAN, J.P. MORGAN, ANNOUNCING HIGHER DIVIDENDS AFTER EVERY LENDER PASSED SUBJECT TO THE STRESS TEST. JAMIE DIMON SAYING THAT THEY REMAIN PREPARED FOR A BROAD RANGE OF OUTCOMES INCLUDING POTENTIALLY HIGHER FUTURE CAPITAL REQUIREMENTS.
JOINING US NOW, KATIE GREIFELD. IT SEEMS THAT ACROSS-THE-BOARD, RESILIENCY IS THE WORD OF CHOICE. KATIE: BANKS LIFTING A BIT THIS MORNING, THOUGH THIS IS TYPICALLY HOW IT GOES. THEY PASS STRESS TEST AND DIVIDENDS. WE GOT THAT THIS YEAR AS WELL. THE BIGGEST BANKS WERE OUT WITH NEW QUARTERLY DIVIDENDS ON FRIDAY. GOLDMAN SACHS, NEW NUMBER IS TWO DOLLARS 75 CENTS, INCREASE OF $.25, THEIR BIGGEST MOVE
AMONG THE BIG FIVE WITH JP MORGAN NOW, A ORDERLY DIVIDEND AT $1.05, UP FROM ONE DOLLAR. EVEN CITIGROUP WENT THROUGH WITH A BUMP OF TWO CENTS, EVEN THOUGH THAT BANK IN PARTICULAR FACES HIGHER CAPITAL REQUIREMENTS BECAUSE OF THEIR TEST RESULTS. LOOKING AHEAD, THOUGH, NOW THAT WE HAVE DIVIDEND INCREASES WE MIGHT NOT GET IT PAIRED WITH HIGHER SHARE BUYBACKS. AS YOU MENTIONED THE BIG BANKS ARE UNDER A LOT OF REGULATORY SCRUTINY RIGHT NOW, WHICH COULD LIMIT THE COMMITMENTS THAT WE GET LATER ON. CAROLINE: SILICON VALLEY BANK FEELS SO LONG AGO NOW. WHAT AN IMPACT IT HAD ON THE ENTIRE SECTOR.
FROM THE BIG BANKS TO THE BIG STORY, MICHAEL PURVES WRITING THAT >> ARE SPILLING INTO THE NASDAQ 100 WITH CONTINUATION OF RISK ON SENTIMENT. BUT IT ONLY SEEMS OBVIOUS THROUGH ROTATION OF DEVALUING CYCLICALS. I'M PLEASED TO SAY THAT LIKE ALL JOINS US NOW. THE NASDAQ 100 RUN-UP, OVER, YOU THINK? MICHAEL: YOU NEVER KNOW, IT HAS BEEN SO STRONG, SO COMPELLING, WITH A FAIR AMOUNT OF FOAM MODE DRIVING IT. BOTTLE ROCKETS CAN SHOOT PRETTY FAR BEFORE THEY ROLLOVER BUT I THINK THAT IF YOU JUST LOOK AT SOME OF THE MOMENTUM INDICATORS ON THE NASDAQ YOU SEE THEM IN A PLACE WHERE YOU HAD AN EARLIER THIS YEAR AND ONE THING, STEPPING BACK, IT'S THE THIRD LARGEST POSITION IN THE NASDAQ, FOURTH LARGEST IN THE S&P 500. THE TECHNICALS ON THAT STOCK IN PARTICULAR ARE REALLY CUSPY RIGHT NOW. IT MAY BE A STRETCH TO SAY THAT
NVIDIA ROLLS OVER THE REST OF ITS PEERS. APPLE, MICROSOFT, SO FORTH. BUT IT IS SOMETHING I'M WATCHING VERY CLOSELY RIGHT NOW. CAROLINE: AND HOW WERE YOU PLAYING THAT? MICHAEL: WE WERE NOT THERE YET, IT'S AN AGGRESSIVE CALL TO GO WITH BUY PUTS ON A STOCK THAT IS ABSOLUTELY PERFECT WITH A LOT OF FOAM A GOING INTO IT BUT I WILL SAY THAT I'M GETTING CLOSER EVERY DAY TO ACTUALLY GOING OUT AND PULLING THE TRIGGER ON THE IDEA THERE. I THINK IT IS IN SOME WAYS MORE OBVIOUS THAN THE NASDAQ PLAY, WHICH IS A BASKET OF STOCKS.
THERE ARE SOME REASONABLY GOOD STORIES HERE. BUT STEPPING BACK I THINK YOU ARE LOOKING AT A NASDAQ THAT HAS HAD AN AND OR MISS PE EXPANSION. IT'S ABOUT AS HIGH AS WE GOT DURING THE HEYDAYS OF LATE 2021. S&P EXPENSES HAPPENED DURING A TIME WHEN INTEREST RATES ACROSS THE FERVOR WERE EDGING HIGHER. DEALING WITH A NASDAQ EQUITY RISK THAT COULD BE NEGATIVE RIGHT NOW. I THINK AT SOME POINT, YOU KNOW, YOU ARE GOING TO START SEEING THAT STUFF ROLLOVER AND I THINK WE ARE GETTING CLOSE TO THAT. CAROLINE: IS THAT POINT EARNINGS?
WE WERE HEARING FROM JP MORGAN SAYING EARNINGS RISKS AFTER AN AMAZING FIRST HALF HAD A STRETCH THEIR WRITING WHERE WE WERE BULLISH ON EARNINGS OVER THE PAST TWO YEARS BUT A SECOND ORDER COULD BE RESILIENT WITHOUT UPGRADES FOR THE REST OF THE YEAR BUT WHAT ABOUT DOWNGRADES AND THE UNSETTLING NOTION THAT EARNINGS ARE GOING TO FADE? MICHAEL: AT THE INDEX LEVEL, S&P 500 FOR A MOMENT, THERE'S A STRONG CASE THAT EARNINGS WILL BE OK BUT NOT GREAT. HOW MUCH DO YOU WANT TO PAY FOR MID SINGLE DIGITS EARNINGS BOTH IN 2024 WITH NOMINAL GDP HELPING TO INFLATE EARNINGS LAST YEAR, THEY HAD BEEN UP 10%, THAT WAS A BIG SURPRISE FOR MOST PEOPLE BUT IT WAS A LOT OF INFLATION AND AS IT CAME OUT AND IS COMING OUT, THE BROADER INDEX START TO SEE I THINK A RETURN TO MID SINGLE DIGITS EARNINGS GROWTH GETTING THROUGH 2024 AND DO YOU WANT TO PAY 19 TO 20 TIMES THE S&P 500 ON EARNINGS? THAT'S A REAL BIG QUESTION. AS IT RELATES TO THINGS LIKE NVIDIA, THERE IS A BIG QUESTION AS WE GET INTO THE SECOND ORDER, WHICH STARTS A COUPLE OF WEEKS FROM NOW, THE EARNINGS, I THINK LIKE EARNINGS ESTIMATES FOR NVIDIA DOUBLED IN THE LAST QUARTER, BUT CAN THEY KEEP THAT EXCITEMENT GOING HIGHER OR DO THEY KIND OF STEAL THE THUNDER FOR THIS ORDER OR THE NEXT ORDER THERE? I SUSPECT THAT IS THE CASE AND IT COULD BE ANOTHER CASE WHERE PEOPLE WILL BE LIKE LOOK, I HAVE HAD MY FILL OF NVIDIA, PAYING 25 TIMES STOCK ON WHAT'S MASSIVE, IT'S A SCALED DELAY AND I THINK VALUATION MATTERS. CAROLINE: IN 30 SECONDS, AN AREA TO ROTATE INTO AT THE MOMENT? MICHAEL: INDUSTRIALS HAVE BEEN GOOD AND THEY WILL STAY GOOD WITH LOCALIZATION ON EARNINGS DOING PRETTY WELL.
IF YOU LOOK BROADLY AT THE S&P EQUAL WEIGHTED INDEX, EFFECTIVELY A VALUE PROXY, YOU ARE LOOKING AT A CASE WHERE THE PE IS PRETTY REASONABLE. IT'S LOWER THAN IT WAS LAST AUGUST THERE. I THINK THAT THAT INDEX LEVEL, THE S&P I THINK IS A SAFE PLACE TO PUT YOUR MONEY THERE.
WITHIN MORE SPECIFIC SECTORS, INDUSTRIALS, BANKS TO. CAROLINE: MICHAEL PURVES, STICKING WITH US, WE COULD GO MORE FUNDAMENTALS IN A MOMENT. AND COMING UP, MORE OIL SUPPLIES.
>> CUTS STARTED IN NOVEMBER. WE STILL DIDN'T HAVE INFORMATION ON HOW THE DEMAND WAS GOING TO PAN OUT. YOU COULD SAY THAT OPEC HAS BEEN FAIRLY PROACTIVE AND VERY, YOU KNOW, HAD A QUICK REACTION IN 2023 WHEN THE GLOBAL DEMAND NUMBERS DIDN'T PAN OUT. ED: MORE ON THAT -- CAROLINE: MORE ON THAT, NEXT. THIS IS BLOOMBERG. THAT CONVERSATION AT 1:30 P.M. EASTERN, 6:30 P.M. LONDON. THIS IS BLOOMBERG.
>> YOU CAN ACTUALLY SAY THAT OPEC PLUS HAS BEEN FAIRLY PROACTIVE AND HAD A QUICK REACTION IN 2023 WHEN THE, THE, WHEN THE GLOBAL DEMAND NUMBERS PAN OUT IN THE SHORT TERM. THERE IS VERY LITTLE THAT EVEN OPEC PLUS CAN DO TO A DEMAND DESTRUCTION IN THE MARKET. THE RESULT COULD COME DOWN TO THE 60'S AND OIL PRICES. CAROLINE: LET'S TALK ABOUT IT A LITTLE BIT MORE, SAUDI ARABIA AND RUSSIA ANNOUNCING FRESH CUTS OF OIL SUPPLIES ON TOP OF EXISTING CURBS, PUSHING OIL PRICES EARLIER HIGHER BUT NOW SORT OF STUDYING. LET'S TALK ABOUT IT NOW. IT WAS ANTICIPATED BY THE MARKET, RIGHT? >> SOME OF IT WAS ANTICIPATED. THE SAUDI EXTENSION THAT MOST PEOPLE THOUGHT WOULD HAPPEN, THEY SET A MONTH AGO THAT THEY WOULD CUT THEIR PRODUCTION BY AN EXTRA MILLION BARRELS PER DAY IN JULY AND THEY DECIDED TO EXTEND INTO AUGUST BUT MOST PEOPLE HAD PRICED THAT IN. THE RUSSIAN ANNOUNCEMENT TODAY
THAT THEY WOULD EXTEND THE EXPORTS TO HALF A MILLION BARRELS PER DAY WAS MORE UNEXPECTED BY THE MARKET. THE PROBLEM THAT WE HAVE THERE IS THAT RUSSIAN COMPLIANCE EXISTED WITH EXISTING OBLIGATIONS AND HADN'T BEEN ALL THAT IT COULD BE EXCEPT FOR IN THE EYES OF THOSE WHO COUNT TANKERS AND LOOK AT THEM. WHEN IT COMES TO THE RUSSIAN COMMITMENT, PEOPLE WILL WANT TO SEE IT GO INTO EFFECT BEFORE THEY DRAW ANY CONCLUSIONS. CAROLINE: THANK YOU FOR BRINGING US UP TO SPEED ON THE WORLD OF OPEC AND OPEC-PLUS. OIL FITTING INTO MANUFACTURING,
U.S. PMI DATA JUST CROSSING AS WE LOOK AHEAD TO U.S. PAYROLLS ON FRIDAY. BREAKING IT ALL DOWN, MICHAEL MCKEE AND. LOOKING AT THE S&P GLOBAL MANUFACTURING DATA, WHAT DO WE SEE? MIKE: CONTRACTION BUT WHAT IS INTERESTING IS THE NUMBERS COME OUT THE SAME AS LAST MONTH, 46.3, WHICH IS WHAT THE ANALYSTS EXPECTED. IT SHOWS THAT THERE IS STILL SOME CONTRACTION.
AT THE TOP OF THE HOUR WE GET THE ISM ANY FACTORING REPORT, MUCH MORE IMPORTANT TO THE FED AND U.S. ECONOMISTS AND ON THAT WE ARE EXPECTING A SLIGHT GAIN WITH A CONTRACTION IN THE FORECAST AFTER 40 69. GOING TO BE THOUGH A BUSY WEEK. WHAT WE HAVE TODAY IS THE ISM NUMBERS CAN TOMORROW YOU CAN WATCH FIREWORKS BUT WEDNESDAY WE HAVE FED MEETINGS. LOOK AT THURSDAY. JOBLESS CLAIMS, JOLTS, ADP SERVICES.
FRIDAY, ONE MAJOR REPORT TO FOLLOW. CAROLINE: REMIND US. HOW MAJOR WAS IT LAST TIME, LAST MONTH? PHENOMENAL STRENGTH AND AN ALMIGHTY MOVE ON THE BOND MARKET. MIKE: 14 MONTHS IN A ROW IT'S BEEN HIGHER THAN ANTICIPATED. WE WILL SEE IF THE STRING GETS BROKEN BUT EVEN IF WE MATCH RIGHT NOW BUT THAT WILL CHANGE BETWEEN NOW AND NEXT FRIDAY, THAT WOULD BE STILL A VERY STRONG NUMBER AND THE FORECAST FOR UNEMPLOYMENT IS THAT IT GOES BACK DOWN AGAIN. SO, LABOR MARKETS ARE STILL VERY STRONG UNLESS WE GET A SURPRISE. ED:
MICHAEL MCDONOUGH CAROLINE: MICHAEL MCKEE -- CAROLINE: MICHAEL MCKEE, THANKS FOR MAKING IT DOWN. MICHAEL PURVES, BREAKING IT DOWN FOR US ON THE OVERALL PICTURE, IS THE FED GOING TO HIKE AFTER JULY? MICHAEL: IN TERMS OF ECONOMIC STRENGTH WE WILL SEE MORE OF THE SAME FOR SOME TIME. A LOT OF STRUCTURAL FACTORS SORT OF, SORT OF UNDERSCORING THIS, AND WHAT I THINK IS HAPPENING IS A STRAW BUNKER SHIFT TO A HIGHER NOMINAL GDP FROM BEFORE COVID BUT NOT A RECESSION PER SE.
SOME GROWTH TO GO ALONG WITH THAT THERE. THAT SHOULD KEEP INTEREST RATES HIGHER AND I THINK, YOU KNOW, I SUSPECT THAT IF THE EMPLOYMENT NUMBERS ON FRIDAY MORNING COME IN AS ADVERTISED, RIGHT NOW WE ARE STRONGER AND I THINK THAT IS GOING TO BROADLY BE, BUT FOR ME WHAT'S MORE INTERESTING AND MORE RELEVANT THOUGH HIS WHETHER THE CUTS AS PRICED INTO THE MARKET EXTENSIVELY RIGHT NOW AFTER THE SILICON VALLEY BANK COLLAPSE, IF THOSE KEEP GETTING ERODED AND IF YOU START TO SEE REALLY A FLATTER PICTURE FOR FED POLICY OVER THE NEXT 24 MONTHS AND I THINK THAT'S WHERE THIS IS GOING RIGHT NOW, ULTIMATELY MEANING THAT 10 YEAR YIELDS HAVE TO COME OFF THE EDGE HIGHER THERE DUE TO A NON-RECESSIONARY BUT SORT OF A PERSISTENT STRENGTH WITHOUT QUITE COLLAPSING INFLATION PICTURES. THE FED IS NOT DONE YET. CAROLINE:
BUT IF WE GET 4% ON THE 10 YEAR, DOES THAT BRING IN MORE BUYERS? DOES IT LEVEL OUT? IS THERE A TOP THAT WE END UP HAVING BECAUSE DEMAND RUSHES BACK IN? MICHAEL: LOOK, 4% IS A NICE BIG ROUND NUMBER. YOU HAVE SEEN IT AT THAT LEVEL HISTORICALLY. COULD WE GET THROUGH THAT TO 4.25 IF THE FED DEEMS IT NECESSARY TO KEEP PUSHING NOT JUST UP INTO JULY BUT MAYBE INTO SEPTEMBER AND PERHAPS EVEN LATER ? I THINK AGAIN THE QUESTION COMES DOWN TO WHETHER THE FED AS IT ADVERTISES, IT'S TERMINAL WORKING THE X ACCESS AS OPPOSED TO TWEAKING RATES UP AND DOWN? IF THAT IS THE CASE, IF THE MARKET IS GOING TO READ IT AS POLICY RATES STAYING HIGHER LONGER, YOU MAY GET THROUGH 4%. I WOULD BE SURPRISED IF WE GOT HIGHER THIS CYCLE BUT IT IS INCREASINGLY WHERE THIS, WHERE THIS IS GOING RIGHT NOW. ED:
COMING BACK -- CAROLINE: COMING BACK TO THAT CALL FOR THE SECTOR ON THE FLAT INDUSTRY WITH THOSE MOVERS OUT THERE, ABIGAIL DOOLITTLE, WHAT SECTORS ARE ON THE MOVE AND HOW MUCH IS THE OIL MARKET FEEDING INTO THE CUP? ABIGAIL: THE S&P 500 IS BASICALLY JUST FLAT THAT WE HAVE SOME SECTORS ON THE MOVE WITH CONSUMER DISCRETIONARY AT ITS BEST. NO SURPRISE IF IT HAS ANYTHING TO DO WITH THE LIKES OF TESLA MOVING AT HIGHER. IT'S INTERESTING, CAROLINE, JUST A SMALL GAIN, BUT ON THE DOWNSIDE HEALTH CARE INDUSTRIALS. DOWN BY 1.1%. AND THEN LET'S GO BACK TO TESLA AND SOME OF THESE OTHER AUTOMAKERS. WE NOW HAVE THE S&P 500 AUTO INDEX UP. TAKE A LOOK AT THAT.
UP 16.2% OVER THE LAST FIVE DAYS . NOT SURPRISINGLY ITS BEST WINNING STREAK SINCE EARLY JANUARY. CAROLINE: AND VERY BRIEFLY, ANY OTHER SECTORS YOU WANT TO CALL OUT FOR US? MICHAEL: THERE ARE SELECTED MATERIALS HERE. MATERIALS HAVE BEEN VERY SOGGY. THEY BEEN FOR CHINA, WAITING TO LAUNCH. CERTAINLY DIFFERENT FROM WHAT I EXPECTED EARLIER THIS YEAR BUT I THINK THERE IS ULTIMATELY A DIFFERENT SUPPLY STORY GOING ACROSS THE MATERIALS NAMES AND WHEN YOU THINK ABOUT THE RE-MATERIALIZATION OF WHAT'S HAPPENING AND THIS EXPLOSION IN FACTORY BUILDS TO THE SOUTHEAST AND SOUTHWEST, OTHER PARTS OF THE COUNTRY, IT MEANS THAT A LOT OF PEOPLE ARE TAKING THAT INPUT, WHETHER IT IS STEEL OR CEMENT AND SO FORTH, THOSE NAMES CAN BE BOUGHT PRETTY CHEAPLY. AND THEN AWAY FROM THAT, AGAIN,
LIKE BANK OF AMERICA TRADING AT 8.5 TIMES, BUT THE S&P 500 IS THAT 19 FIVE TIMES EARNINGS AND IT IS CERTAINLY SKEWED BY NVIDIA AND OTHER BIG TECH NAMES. STILL I THINK THAT BUYING A COMPANY THAT DOESN'T HAVE AN AMAZING EARNINGS STORY BUT HAS A DECENT EARNINGS STORY INTO A HIGH RATE ENVIRONMENT, THAT'S GOING TO BE PRETTY GOOD. AND A DECENT PLAY HERE.
CAROLINE: MICHAEL PURVES, HAPPY FOURTH OF JULY. GO CELEBRATE. THANK YOU. MARKET MOVING EVENTS, THAT'S NEXT. THIS IS BLOOMBERG. ♪ CAROLINE: TIME NOW FOR THE TRADING DIARY. WHAT DO YOU NEED TO WATCH THIS WEEK? STOCK MARKETS ARE CLOSING EARLY AT 1 P.M. EASTERN TODAY, BOND MARKETS AT 2 P.M.. U.S.
MARKETS ALSO CLOSED FOR THE FOURTH OF JULY HOLIDAY TOMORROW. SECRETARY YELLEN IS HEADED TO BEIJING ON THURSDAY. FRIDAY, YOU KNOW IT, WE WILL ROUND OUT THE WEEK WITH THE ALL-IMPORTANT PAYROLLS REPORT. A PHENOMENAL WEEK TO GET YOUR
TEETH INTO AROUND FUNDAMENTALS GO HAVE A REALLY ENJOYABLE
2023-07-10 08:34
Show Video
Other news