'Bloomberg Technology' Full Show (12/02/2022)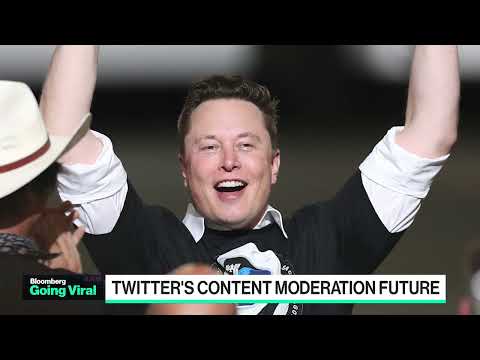 Show Video
>> I AM ED LUDLOW IN SAN FRANCISCO THIS IS "BLOOMBERG TECHNOLOGY." COMING UP THE U.S. LABOR MARKET IS LOOKING RESILIENT AFTER A STRONG JOBS REPORT. THINGS ARE NOT AS ROSY THE TECH MARKET WITH A WAVE OF LAYOFFS. WE BRAKES DOWN WHAT THIS MEANS FOR THE FED AND SILICON VALLEY A LARGE. ELON MUSK IS RELEASING WHAT REALLY HAPPENED WITH THE HUNTER BIDEN STORY SUPPRESSION BY TWITTER. WE HAVE THE LATEST. UBER'S CEO SAYS THE COMPANY IS READY FOR ANY ECONOMIC ENVIRONMENT WITH NO PLANS TO CUT THE WORKFORCE AS COMPETITORS ANNOUNCED LAYOFFS, AND NEW NAMES REVEAL JOB CUTS.
FIRST WE WILL TAKE A LOOK AT HOW MARKETS ENDED FRIDAY. MAJOR TECHNOLOGY INTERNET COMPANIES MOST A LOWER AFTER WHAT WAS A PRETTY HOT JOBS REPORT. NASDAQ 100 PARING MOST OF ITS LOSSES TO CLOSE DOWN .4%. UNDER FOUR HORNS -- UNDERPERFORMANCE AND SHIP NAMES, THE NASDAQ GOLDEN DRAGON INDEX CLOSING UP 5.4%.
THE HIGHEST LEVELS OF SYMPTOM -- SINCE SEPTEMBER, THE STORY THAT WE MIGHT BE SEEING SOME EASING IN CHINA THAT MIGHT BE SUPPORTIVE OF THE ECONOMY. YIELDS RATE BIG STORY ON THE HOT JOBS PRINT, BUT IT REVERSED BY THE TIME WE WERE FINISHED ON FRIDAY AFTERNOON. IN TERMS OF INDIVIDUAL NAMES OF SOME OF THE MEGACAP'S HARDEST HIT BY THE JOBS REPORT. LEADING DECLINES ON THE NASDAQ 100.
THE BROADER STORY, THEY PAIRED THOSE DECLINES. THE WORST PERFORMER, THE NASDAQ 100 ZSCALER DOWN 10%, THE FORECAST IS TEPID, HOW OFTEN IS THAT THE STORY? THE STORY OF THE DAY, JOBS, JOBS, AND MORE JOBS. LET'S GET INTO ALL OF THIS AND RECAP THE DATA. A BRUTAL WEEK FOR LAYOFFS ACROSS THE TECHNOLOGY INDUSTRY.
HERE IS KATIE. WHAT WAS YOUR READ ON THE PRINT WE GOT FRIDAY MORNING? >> 8:30 A.M. EASTERN IS A LONG TIME AGO. LET'S GO THROUGH THE NUMBERS. 206 2000 JOBS ADDED LAST MONTH -- 260 THOUSAND JOBS AS A. LAST MONTH CHATTERING EXPECTATIONS. UNEMPLOYMENT STAYED EXTREMELY
LOW. THE BIG THING THAT STUCK OUT TO ME AS AVERAGE HOURLY EARNINGS. MONTH OVER MONTH IT ROSE BY .6%, DOUBLE THE ESTIMATES. THAT IS WHAT SPOOKED MARKETS EARLY WHEN IT BECOME -- WHEN IT COMES TO WAGES.
IT IS NOT GREAT NEWS FOR THE FEDERAL RESERVE TRYING ITS DARNDEST TO CALL PRICE PICTURES -- PRESSURES WITH UPPER CAN THE ECONOMY IN THE PROCESS. YOU SAW A LOT OF MOVEMENT EARLY COME A BIG DROP IN THE S&P 500 AND THE NASDAQ 100. STOCKS DID CLAWBACK A LOT OF THOSE LOSSES, THE NASDAQ 100 FINISHING DOWN .4%. I DO NOT NEED TO TELL YOU, HIGHER RATES TYPICALLY ARE NOT GOOD FOR THE KIND OF GROWTH TECH NAMES THAT POPULATE THAT INDEX. ED: I AM GLAD YOU SAY THAT, I SIT HERE IN THIS CHAIR, PEOPLE SAY ADD, IT IS A TECHNOLOGY SHOW WHY YOU FOCUSED ON THE FED? THE OUTLOOKS ARE UNCLEAR AT THE BEST OF TIMES, WHAT WE HAVE LEARNED -- WHAT HAVE WE LEARNED ABOUT WHAT WE WILL SEE GOING FORWARD? GUEST: IT IS ALL ABOUT THE FED, AND ALL ABOUT WHAT THEY WILL DO IT THIS MONTH'S MEETING. WE HEARD FROM JEROME POWELL ON
WEDNESDAY THAT THEY COULD MODERATE THE PACE OF RATE HIKES THIS MONTH. IT SEEMS LIKE THAT IS WHAT MARKETS ARE STICKING WITH. YOU DID NOT SEE THAT'S CHANGE ON A 50 BASIS POINT MOVE FOR THIS MONTH VERSUS 75 BASIS POINTS. YOU DID SEE WAGERS ON HOW HIGH THE TERMINAL RATE, THE END DESTINATION FOR THE FEDERAL RESERVE. THAT DID NOT JUMP A LITTLE BIT, BUT THAT IS ALSO IN LINE WITH WHAT WE HEARD ON WEDNESDAY.
IT COULD BE HIGHER THAN THE PREVIOUS SEPTEMBER FORECAST. ED: HAPPY FRIDAY, GET OUT OF THERE, ENJOY YOUR WEEKEND. WE WILL CONTINUE THE CONVERSATION, BRING IN THE CHIEF ECONOMIST FOR THE DECISION -- GETTING HIS READ ON IT. WHAT IS YOUR INTERPRETATION? >> I THINK THE HEADLINE
NUMBERS, THAT THINGS DID NOT MOVE FROM THE TECH SECTOR INTO THE BROADER ECONOMY. THEY REMAINED RELATIVELY CONTAINED. THE 12 MONTH TREND IS PRETTY CLEAR AT THIS POINT. WE ARE SEEING A SLOWING RATE OF
JOBS GROWTH. NOT QUITE AS LOW AS THE FED WOULD LIKE. I THINK, GOING FORWARD, THERE IS ROOM FOR NEAR-TERM OPTIMISM. PARTICULARLY THE TECH LAYOFFS HAVE YET TO TRICKLE OVER AND AFFECT THE BROADER ECONOMY. ED: IT IS HARD TO MAKE SENSE OF A LOT OF THIS. THE DATA IS IN CONGRESS WITH THE DIFFERENT DATA POINTS WE ARE GETTING EVERY SINGLE DAY.
HOW IS IT THAT WE ARE SEEING VERY RAPID ANNOUNCEMENTS OF LAYOFFS, I THINK OF THE CHALLENGE OF GRAY DATA, THOSE ANNOUNCEMENTS OF LAYOFFS IN THE TECH INDUSTRY. YET COME IF YOU TAKE A STEP BACK AND LOOK AT THE BROADER PICTURE OF THE U.S. ECONOMY, YOU SEE A RESILIENT MARKET. WHERE IS THE DISCONNECT? GUEST: I DO NOT SEE A DISCONNECT. WE TRACK THE SHARE OF TECH WORKERS THAT LOST PAY OR INCOME OF THE WEEK AND THAT IS PRETTY CONSISTENTLY TAKING DOWN OVER THE COURSE OF NOVEMBER. MANY OF THE HIGH FREQUENCY UNEMPLOYMENT DATA WE DO NOT SEE DRAMATIC INCREASES IN THE TECH CENTER -- SECTOR.
THE DIFFERENCE IS, THE FOLKS THAT ARE BEING LAID OFF ARE ESSENTIALLY FINDING JOBS VERY QUICKLY. EITHER IN TECH, OR SOME OTHER SECTOR THAT REQUIRES THOSE TYPES OF SKILLS. THEY ARE REALLY IN DEMAND. WE HAVE BEEN IN BALANCE IN THE ECONOMY BETWEEN SUPPLY AND MEANT. THAT -- AND DEMAND. THAT LIMITED SUPPLY WILL ALLOW COMPANIES THAT ARE UNDERPERFORMING, THE WORKERS WILL BE REABSORBED VERY QUICKLY. ED: THERE IS AN INTERESTING POINT OF PERSONAL-FINANCE. AND LOVE PEOPLE TO WATCH A SHOW WORKING THE TECHNOLOGY -- A LOT OF PEOPLE WHO WATCH THE SHOW WORK IN THE TECHNOLOGY CENTER, THEY HAD BONUSES THAT HELP OFFSET ECONOMIC HARDSHIP. EVEN IF THEY ARE BEING LAID
OFF, THEY HAVE A BUFFER, PERSONAL-FINANCE CASH IN THE BANK THAT THEY HAVE BUILT FROM THE PANDEMIC YOUR? -- ERA? GUEST: THAT IS WHERE OUR RESEARCH SHOWS, HIGHER INCOME HIGHER EMPLOYED INDIVIDUALS THAT HAVE BEEN EMPLOYED OVER THE PANDEMIC HAVE ENOUGH MONEY STASHED AWAY FOR POLICE TO THREE MONTHS TO NOT WORK WITH A -- AFTER LOSING THEIR JOBS. THAT IS THE SECURITY I HAVE, HOW MIGHT THESE TECH LAYOFFS AFFECT THE BROADER MACROECONOMY. WE ARE NOT SEEING IT IN TERMS OF BROADER LAYOFFS. I DO NOT THINK WE WILL SEE IT IN TERMS OF A DETERIORATION OF SPENDING OR CONSUMER CREDIT CONDITIONS. ED:
I WANT TO GO BACK TO THAT CHALLENGING GRAY DATA, 82,000 JOB CUTS ANNOUNCED IN THE TECH CENTER YEAR TO DATE, 52,000 IN THE MONTH OF NOVEMBER ALONE. DO YOU EXPECT THE TREND TO CONTINUE TO THE END OF THIS YEAR INTO NEXT YEAR OR IS THE WORST OVER? GUEST: IT IS HARD TO SAY, WHAT WILL BE THE CASE GOING FORWARD IS YOU HEAR ABOUT MORE LAYOFFS IN GENERAL BECAUSE WE ARE ENTERING A PERIOD, ECONOMIC ENVIRONMENT WHERE BUSINESSES OPERATING CONDITIONS WILL BE CHALLENGED. YOU WILL START TO SEE CERTAIN COMPANIES WIN AND OTHERS LOSE. WHEN YOU HAVE A RISING TIDE DRIVEN BY LOW INTEREST RATES, HIGH CORPORATE PROFITS, IS EASILY ESSENTIALLY, FOR COMPANIES TO HIDE UNDERPERFORMANCE.
CURRENTLY, IT IS GOING TO BE EXPOSED AND THAT'S WHY YOU SEE TURN IN THE LABOR MARKET. ED: ONCE TO WATCH, REFLECTED ON THE SCREEN THE DATA A LOT OF THE CUTS ARE COMING FROM THE WEST COAST. THAT IS CORRELATING WITH THE INDUSTRIES HERE. JOHN, CHIEF ECONOMIST AT MORNING CONSULT, THANK YOU FOR JOINING US. STICK WITH US, BLOOMBERG TALKED TO SAN FRANCISCO'S NEW DA ABOUT HER VISION FOR THE CITY AND FUTURE OF TECH IN THE BAY AREA.
SHE WAS APPOINTED AFTER PRE-ASSESSOR WAS RECALLED. FOR CONTEXT, IS THE FIRST TIME A SERVING D.A. HAS BEEN RECALLED IN SAN FRANCISCO HISTORY. THIS IS WHAT SHE WILL BE DOING TO FIGHT FOR THE CITY AND IMPACT THE ECONOMY. >> ALL CRIME IS ILLEGAL AGAIN IN SAN FRANCISCO. THERE WILL BE SOME LEVEL OF CONSEQUENCE ARE PEOPLE THAT COMMIT THOSE CRIMES SO WE CAN PROTECT THAT ECONOMIC ENGINE.
THESE RETAILERS, THESE BUSINESSES PROVIDE JOBS OUR RESIDENTS NEED TO SUPPORT OUR FAMILIES. WE CANNOT SIT BY AND ALLOW BUSINESSES TO FEEL THE NEED TO MOVE TO OTHER STATES BECAUSE CRIME IS TOO MUCH OF A PROBLEM. NOT ONLY FOR THEIR BUSINESS BOTTOM LINE, BUT ALSO FOR THE WORKERS WHO NEED TO COME SAFELY TO WORK.
I AM COMMITTED TO MICKEY SURE WE PROTECT THOSE JOBS AND THESE BUSINESSES -- MAKING SURE WE PROTECT THOSE JOBS AND BUSINESSES THAT IS WHAT WE NEED TO KEEP THE BEAUTIFUL CITY THAT WE ARE. ED: WE WILL DISCUSS THE LATEST NEWS OUT OF TWITTER IN THE FUTURE OF CONTENT MODERATION ON THE PLATFORM. THAT IS NEXT. THIS IS BLOOMBERG. ♪
ED: HERE IS WHAT HAS BEEN GOING VIRAL TODAY. ON ELON MUSK TWITTER THERE ARE REDLINED FOR PERMISSIBLE -- READ LINES FOR PERMISSIBLE CONTENT. YE CROSSED ONE OF THEM WITH A LATE THURSDAY NIGHT POST THAT PROMPTED THE PLATFORM TO SUSPEND HIS ACCOUNT. ALL OF THIS COMES AS WE WAIT PATIENTLY NEWS FROM ELON MUSK REGARDING HUNTER BIDEN. A LOT TO DIGEST, LET'S BRING IN SARAH WHO LEADS THE COVERAGE OF BIG TECH AT BLOOMBERG. THIS IS PRETTY CONFUSING LIST OVER THE NEWS OF THE DAY SO FAR.
AN ACTION BY ELON MUSK, THAT YE, FORMERLY KNOWN AS KANYE WEST, WENT TOO FAR. >> HE POSTED A SWASTIKA. ELON MUSK, WHO PREVIOUSLY SEEMED TO EMBRACE HIM, EVEN THOUGH HE IS A CONTROVERSIAL FIGURE. THEY HAVE HAD A HISTORY OF SEMI FRIENDSHIP. HE SAID, LISTEN, YOU HAVE GONE TOO FAR, THIS IS NOT LOVE. HE SUSPENDED YE. I THINK THAT, WAS SHOCKING FOR EVERYONE WHO HAS BEEN A FAN OF YE. WE HAVE HEARD THESE REPORTS OF
HIS ANTISEMITIC COMMENTS IN THE PAST. I ALSO THINK SOME OF ELON MUSK'S SUPPORTERS THOUGHT, YOU ARE BUILDING THIS VERSION OF TWITTER WHERE ANYTHING GOES. A FREE SPEECH ABSOLUTEIST ENVIRONMENT. WE ARE A LITTLE SURPRISED THAT HE DID END UP TAKING ACTION WITH YE'S POST AS OPPOSED TO SAYING ANYTHING GOES ON THIS NEW VERSION OF TWITTER. ED: BUZZFEED REPORTED AND SHOWED AN IMAGE OF YE'S ACCOUNT SAYING THE SUSPENSION IS ONLY FOR 12 HOURS, WE DID NOT FIND THAT. THE OTHER THING WE ARE WAITING
FOR IS THE LAUNCH OF THIS NEW VERIFICATION SYSTEM. TWITTER BLUE, COLOR CODES WERE DIFFERENT ENTITIES AND INDIVIDUALS. WE DO NOT THINK IT HAS HAPPENED QUITE YET, BUT IT COULD HAPPEN. GUEST: VERIFICATION IS COMPLICATED. IT IS ONLY SOMETHING THAT HAS
BEEN AVAILABLE TO A SELECT YOU PUBLIC OFFICIALS, CELEBRITIES, JOURNALIST, SPORTS FIGURES ON THE INTERNET WHO ARE AT RISK OF IMPERSONATION. WHAT MUSK IS TRYING TO DO WITH TWITTER BLUE, IS LET ANYONE PAY FOR IT. IN THE PROCESS, MAYBE THOSE PEOPLE END UP IMPERSONATING THESE BRANDS. THE FIRST TIME THEY LAUNCHED IT WAS A TOTAL MESS. WE SAW NATURE BRANDS FROM ELI LILLY TO NINTENDO BE IMPERSONATED AND LOSE VALUE.
ADVERTISERS => -- PULL SPEND. I AM NOT SURPRISED IT IS DELAYED. IT IS A TOUGH THING TO GET RIGHT. A HARD PROBLEM, TO JUST COME AT AND SAY ANYONE COULD HAVE A BLUE CHECK IF THEY JUST PAY EIGHT DOLLARS. ED: STAY WITH US FOR JUST A MINUTE,
I WILL BRING CLAIRE, FORMALLY TWITTER'S HEAD OF CORPORATE -- CURRENTLY IN LATIN AMERICA COMEY ALSO WROTE A BOOK ABOUT TWITTER, TWITTER FORGOT. -- FOUR GOOD. LET'S START THE ISSUE OF THE DECISION TO JUST -- SUSPEND YE'S ACCOUNT.
ELON MUSK DOES APPEAR TO HAVE A RED LINE. YOU KNOW THE PLATFORM, WHAT IS YOUR READ ON CONTENT MODERATION AND POLICY DECISION SO FAR TO THIS POINT? I THINK IT IS IMPORTANT TO REFRAIN THE -- REFRAME THE LANGUAGE WE SEE. WE TALK ABOUT CONTENT MODERATION, THAT IS WHAT WE SAW, THAT SITS WITH TRUST AND SAFETY. SAFETY IS IMPORTANT, THE CONNECTION BETWEEN FREE SPEECH
AND SAFETY IS WHAT ELON MUSK DOES NOT SEEM TO UNDERSTAND. WATCHING ELON BUILD IN PUBLIC IS MS BECAUSE BECA HE DID N UNDERSTAND WHAT HE IS DO. HE IS GOING BACK TO WHAT WE THOUGHT SOCIAL MEDIA WAS 15 YEARS AGO USING A LOT OF THOSE LANGUAGES AND GUIDELINES. WE KNOW THAT THOSE THINGS DO NOT WORK. IN THE EARLY DAYS OF TWITTER, OF SOCIAL MEDIA IN GENERAL WE SIMPLY DID NOT UNDERSTAND WE WERE CREATING INFORMATION SILOS. WE WERE A VIRTUAL BREEDING GROUND FOR MISINFORMATION. WE DID NOT UNDERSTAND THAT
CERTAIN PEOPLE ARE MORE PERSECUTED THAN OTHERS. GUEST: IT IS A PROBLEM THAT SEEMS EASIER TO SOLVE FROM THE OUTSIDE. WHY DON'T WE JUST LET EVERYONE SAY WHAT THEY WANT TO SAY? THEN IT CREATES A TERRIBLE USER EXPERIENCE. AS YOU SEE MUSK REDISCOVER ALL THE THINGS YOU HAD DISCOVERED AT TWITTER, WHAT HAS BEEN SURPRISING TO YOU SO FAR? I WILL TELL YOU I WAS SURPRISED BY HIM CATEGORIZING HARASSMENT AS SPAM. I THOUGHT THAT WAS AN INTERESTING NEW WAY OF HIM THINKING ABOUT HARASSMENT, MAYBE IT IS A POSITIVE.
WHAT YOU THINK IS BECOMING REAL TO HIM NOW IN A WAY THAT WAS NOT BEFORE? >> SOME OF THESE THINGS ARE COMING REAL TO HIM. HE IS STARTING TO UNDERSTAND HARASSMENT IS A PROBLEM IN A WAY I AM NOT UNDERSTANDING IT, I AM A RICHEST MAN IN THE WORLD AND I AM A WHITE BRO WHO DOES NOT HAVE CONCERNS ABOUT TRUST AND SAFETY IN MY LIFE. SOME OF THE THINGS HE IS STARTING TO SLOWLY SEE THE LIGHT OR GAIN EMPATHY ON.
ULTIMATELY IT IS WAY TO SNOW AND IT -- SLOW AND IS NOT HAPPENING. IS CONCERNING FOR USERS THAT USE THE PLATFORM AND ADVERTISERS THAT WANT TO USE IT. ED: I THINK I AM RIGHT IN SAYING, MANY YEARS AGO, THEN KNOWN AS KANYE WEST, NOW KNOWN AS YE. WALKED INTO THE BUILDING AND SENT HIS FIRST TWEET WHILE THERE, CAN YOU GIVE US THE DETAILS ABOUT WHAT HAPPENED? >> THE SUMMER OF 2010 IN CALIFORNIA, KANYE CAME IN ONE DAY, LIT UP A BLUNT, AND SEND A TWEET.
WHEN YOU LOOK BACK AT IT IT IS HIM SPELLING SILICON VALLEY WRONG AND THEN HIM FOLLOWING UP WITH A JOKE ABOUT WOMEN'S BREAST IMPLANTS. ED: WE WILL MOVE ON FROM THE SUBJECT OF YE, GENERALLY SPEAKING. YOU HAVE FOCUSED YOUR WRITING, AND YOUR TIME ON TWITTER AS A PLATFORM, AS A MECHANISM FOR SOCIAL GOOD. MUSK TALKS ABOUT TWITTER BEING THE GLOBAL TOWN SQUARE. HE HAS SHARE DATA IN RECENT DAYS ABOUT THE GROWTH OF THE PLATFORM. ALSO THE DECLINE OF WHAT
APPEARS TO BE HATE SPEECH. ARE THERE ANY AREAS WHERE YOU AGREE WITH MUSK ON? THINGS HE HAS DONE OR THINGS HE HAS SAID ABOUT THE POTENTIAL OF THE PLATFORM? >> IF THERE IS ONE THING IT WILL NOT BEGRUDGE ELON MUSK, IT IS THAT HE REALLY SHOULD BE REDOING THE VERIFICATION PLATFORM. IT IS GOOD TO SEE HIM TRY. ALTHOUGH HE IS TELLING A LOT BY DOING THINGS WE DID 10 OR 15 YEARS AGO. VERIFICATION SINCE IT STARTED
IN 2009 WHEN A BASEBALL MANAGER WAS IMPERSONATED ON TWITTER AND THEN SUED TWITTER AS A RESULT, HAS ALWAYS BEEN A COMPLICATED DUMPSTER FIRE. THERE WAS NOT ENOUGH STAFF TO HANDLE IT. I WAS ONE OF THE PEOPLE TASKED WITH WORKING OUT GUIDELINES. IT HAS NEVER REALLY WORKED. IN PRINCIPLE THE IDEA THAT PEOPLE COULD BE PAYING TO BE VERIFIED IS SOMETHING I THINK COULD BE A GOOD IDEA. IT IS NOT SOMETHING I WOULD PAY FOR OR YOU WOULD PAY FOR, BUT THERE IS -- BUT IT IS SOMETHING ANY PEOPLE OUT THERE WOULD PAY FOR. IDEALLY WOULD REDUCE THE DEMAND.
ANYONE THAT HAS WORKED AT TWITTER, 10 YEARS LATER THEY'RE STILL GETTING 10 -- DMS AND THEIR TWITTER FEED TO BE VERIFIED. THERE IS A HUGE DEMAND FOR THEY CANNOT ULTIMATELY CAPTURE SOME OF BY CHARGING FOR. UNFORTUNATELY WHEN HE LAUNCHED TWITTER BLUE LAST MONTH OR THE EIGHT DOLLARS, HE RAN INTO HIS OWN PROBLEM OF CONTENT MODERATION. SPAMBOTS GOING CRAZY WITH THE SERVICE. GUEST: WHAT YOU THINK OF HIS OWN CONTENT? THE WAY HE HAS BEEN POSTING ON TWITTER, IN THIS SHOW MAN LIKE MANNER. EVERY FEW HOURS THERE IS ANOTHER BOMBSHELL. EVEN TODAY THERE IS A TEASING
OF A BIG DROP OF A STORY THAT IS ABOUT TO COME. THIS IS THE WAY HE IS RUNNING IT. PERHAPS LEADING TO THESE HIGHER USER NUMBERS OR SIGN-UPS WE ARE SEEING. IS THAT A SUSTAINABLE WAY TO
RUN TWITTER? IS THAT SOMETHING, EVEN IF IT LEADS TO USER GROWTH, IT WOULD BE SOMETHING RECOMMEND DOING LONG-TERM? >> IT IS ABSOLUTELY NOT SUSTAINABLE FROM THE SIDE OF USER GROWTH AND ALSO FROM THE SIDE OF ADVERTISERS. MORE THAN HALF OF HIS ADVERTISING BUDGET HAS DROPPED SINCE ADVERTISERS PULL OUT. IT IS IMPORTANT TO UNDERSTAND WHAT HE IS DOING TODAY ON TWITTER WITH THIS PROPOSED LIVE CHAT THINK HE IS SUPPOSED BE GOING WITH -- LIVE WITH RIGHT NOW. IT IS AN EXAMPLE OF THE WAY DEEPER -- BEHAVES. I COMPARED IT TO MY TWIN CHILDREN WHO DO NOT HAVE PREFRONTAL CORTEX IS, HE IS DOING IT THE SAME WAY. HE IS TRYING TO GET BACK AT THE TWITTER SECURITY, SAFETY, AND TRUST HEAD THAT WAS JUST KICKED OUT.
THIS IS A REVENGE THING HE IS DOING. ROTH WENT ON A PODCAST AND DISCUSSED WHAT WAS HAPPENING DURING THE HUNTER BIDEN LAPTOP TWEET CENSORING BACK IN THE FALL OF 2020. NOW HE IS COMING OUT BECAUSE ROTH HAS QUIT AND HE WILL GO AGAINST HIM. IT IS HORRIBLE. ED: THAT WAS THE TAKE FROM CLAIRE, FORMALLY TWITTER'S HEAD OF CORPORATE SOCIAL INNOVATION AND ENTROPY. YOU DID ADD -- AND PHILANTHROPY, YOU DID LEAVE TWITTER EIGHT YEARS AGO.
IT IS A WAIT AND SEE WHEN IT COMES TO TWITTER, ALSO BLOOMBERG'S SARAH FRIER WHO LEADS BIG TECH COVERAGE, THANK YOU BOTH. ED: TIME FOR TALKING TECH, AND LOOK AT WHAT IS GOING ON IN THE WORLD OF VENTURE CAPITAL AND STARTUPS. THE ASIAN CRYPTO EXCHANGE ZIPMEX WILL BE ACQUIRED BY A VC CAPITAL FUND, 30 MILLION IN CASH, AND THE RESTING CRYPTO TOKENS. THIS IS THE FIRST -- THEY JUST DISMISSED SOME STAFF, AFTER A STEEP DROP IN THE FUND'S TECH HEAVY PORTFOLIO. THEY SET -- SHUT DOWN THE SAN FRANCISCO OFFICE A FEW MONTHS AGO. ANDURIL HAS RAISED 1.5 BILLION DOLLARS IN A NEW ROUND AS REPORTED BY THE FINANCIAL TIMES, THE FIRM IS VALUED $7 BILLION UP FROM 4.2 BILLION DOLLARS, THE FOUNDER, PALMER
LUCKY IS LOOKING TO BUILD A HUGE TECH FUND USING ALIEN TRENDS. UBER'S CEO IS NOT CONSIDERING LAYOFFS. BEFORE WE HAD TO BREAK LET'S LOOK AT SHARES OF SALESFORCE, NOT QUITE RECOVERING FROM THE NEWS THAT THE CO-CEO IS LEAVING. AFTER THE SOFTWARE COMPANY, THE ANALYSTS SAY IS REFLECTING A WEAK ECONOMIC ENVIRONMENT. THIS IS BLOOMBERG. ♪
>> I THINK THIS IS ONE OF THE MOST UNCERTAIN ENVIRONMENTS I HAVE BEEN A PART OF. IT IS VERY DIFFICULT TO TELL WHERE THINGS WILL WIND UP. I THINK EUROPE IS CERTAINLY GOING TO BE WEAKER, AND IS LIKELY HEADED INTO A RECESSION.
WE ARE PREPARING FOR THAT. IN THE U.S. IT IS UNCLEAR, RECESSION MIGHT HAPPEN, IT MIGHT BE A SOFT LANDING, ETC. FROM OUR STANDPOINT WE WENT BE PREPARED FOR ANY EVENTUALITY. WHEN YOU LOOK AT OUR MARKETPLACE, WE ARE ANDY -- WE ARE A MARKETPLACE BUSINESS.
WE DO NOT HAVE SIGNIFICANT FIXED COSTS. IN A WEAKER LABOR ENVIRONMENT OUR POSITION WILL GET BETTER. WE CAN BE A PLACE MORE CHART -- DRIVERS CAN COME TO EARN MONEY ON. THIS LAST QUARTER, EARNERS EARNED MORE THAN $10 BILLION ON OUR PLATFORM, UP 25%. WE THINK THE MARKETPLACE GETS MORE ATTRACTIVE TO DRIVERS.
AS IT GETS MORE ATTRACTIVE DRIVERS, PRICES COME DOWN AND THAT ATTRACTS DRIVERS IS -- RIDERS AS WELL. WE THINK OUR BUSINESS CAN DO GOOD IN STRONG ECONOMIES AND CAN PERFORM AN WEAKER ECONOMIES. AS A TECHNOLOGY COMPANY WE HAVE BEEN RELATIVELY FORWARD THINKING AND MAKING SURE WE PREPARE OURSELVES FOR AN UNCERTAIN WORLD.
CONSERVATIVE IN THE INVESTMENTS WE ARE MAKING. IF THE INVESTMENT IS NOT PAYING OFF COME WE PULL BACK, PULL THE MONEY. ED: I AM ED LUDLOW IN SAN FRANCISCO, THAT WAS THE UBER CEO LAST MONTH WHEN ASKED ABOUT THE IMPACTS OF A POTENTIAL RECESSION. NOW BOTH DOORDASH AND LYFT HAS SLASHED A STAFF TO REDUCE COST, UBER SAYS IT IS NOT MAKING CUTBACKS. HE SAID THIS WEEK THAT THE COMPANY IS IN A GOOD PLACE IN THE SHIFT IN CONSUMER SPENDING FROM RETAIL TO SERVICES IS HELPING.
BLOOMBERG'S JACKIE IS COVERING ALL THE RIDE-HAILING AND DELIVERY COMPANIES FOR US. SHE IS OUT IN D.C., RUN US THROUGH WHAT HE HAD TO SAY IN THE LAST COUPLE OF DAYS. IT IS NOT WHAT WE'RE HEARING FROM THE REST OF THE SECTOR. GUEST: ABSOLUTELY, UBER SEEMS TO BE A RARE SAFE ZONE IN SILICON VALLEY. PEOPLE ARE ORDERING MARKED UP BURRITOS AND TAKING RIDES TO WORK. IT SHOWS US THAT THEIR CUSTOMER
DEMAND IS KEEPING THEM AFLOAT. THEY HAVE GONE THROUGH A LOT OF THE DIFFICULT DECISIONS TO COST CUT THAT A LOT OF COMPANIES ARE HAVING TO DO NOW, MORE UNDER THE GUN OF A SPECTER OF ECONOMIC RECESSION LOOMING. UBER ACTUALLY DID THAT EARLIER ON IN THE PANDEMIC. IF YOUR MEMO THEY HAD A TOUGH
TIME, CUT AROUND'S -- IF YOU REMEMBER, THEY HAD A TOUGH TIME AND CUT AROUND 6000 JOBS IN FOUR MONTHS. THEY DID A LOT OF COST CUTTING MEASURES, GETTING AHEAD OF IT AND UP RELYING ON THE STRONG CUSTOMER DEMAND TO GET THEM THROUGH. ED: I WANT TO BRING UP ON SCREEN, SOME OF THE THINGS HE WAS SAYING IN NEW YORK. I FIND IT INTERESTING, IT IS BULLISH TALK, FIGHTING TALK COME AT THE SAME TIME, JACKIE, UBER IS SAYING THEY ARE BEING FINANCIALLY DISCIPLINED. THERE IS AN ELEMENT OF
BELT-TIGHTENING AND CONSERVATIVE WHEN IT COMES TO HIRING. GUEST: TOTALLY, WHEN IT COMES TO TELEGRAPHING WHAT THE POTENTIAL FOR LAYOFFS MIGHT BE, HE IS STILL TAKING SOMEWHAT OF A PRAGMATIC APPROACH. JUST IN THE CLIP THAT YOU PLAYED JUST BEFORE THIS, HE HAS SAID EARLIER THIS YEAR HE IS GOING TO SLOW HIRING. SOMETHING THAT DOORDASH WAS NOT CONSIDERING BACK WHEN COMPANIES REALLY STARTED THINKING ABOUT PUTTING A PAUSE ON HIRING.
AND ELIMINATING PARTS OF THEIR WORKFORCE. HE WAS AS THOUGH BIT MORE CAUTIOUS EARLIER THIS YEAR. WHEN YOU TAKE A LOOK AT DOORDASH, THEY ARE CEO IS VERY FORTHCOMING WHEN IT COMES TO TAKING ACCOUNTABILITY FOR GROWING TOO QUICKLY AND SOUTHEAST ASIA.
THEY PLAN TO LAY OFF 10% OF THE STAFF. THE CEO SAID WE GREW TOO QUICKLY. I THINK UBER'S MOVED HERE, SHOWS THEY HAVE BEEN SLOWING DOWN ON THE HIRING FRONT. THERE ARE OTHER WAYS TO CUT COSTS.
THEY WENT AWAY FROM AUTONOMOUS VEHICLE RESEARCH AND HAVE DOUBLED DOWN ON FOOD DELIVERY THAT IS PROFITABLE FOR THEM. ED: THERE IS NUANCE, THE HEADLINES THIS WEEK IS LAYOFFS AND JOB CUTS. EUROPE IS MOVING TO COME MORE JOB, HP THIS WEEK TO 6000 JOBS CUT IN THE NEXT THREE YEARS OR SO. ABOUT DOORDASH, EVEN COMING OUT THE PANDEMIC THIS IS A PANDEMIC DARLING THAT CONTINUES TO GROW. THE RISK, IT SEEMS TO ME, DOORDASH SEES ITS OPERATING EXPENSES OUTPACING ITS GROWTH ON THE REVENUE FRONT. ON THE GROSS CONFRONTS. IS THAT THE EQUATION HERE THINKING ABOUT? -- HE IS THINKING ABOUT? GUEST: EXACTLY, THE ENVIRONMENT HAS SHIFTED, IS LESS ABOUT GROWTH AND MORE ABOUT THE BOTTOM LINE.
THAT IS WHY YOU SEE EXECUTIVES TAKE THAT TONE AND EARNING CALLS. THEY ARE FOCUSED ON FREE CASH FLOW AND NET INCOME. E-COMMERCE COMPANIES ARE POINTING INVESTORS TO THESE FIGURES AS TRICK -- STRIP OUT A LOT OF THE STOCK-BASED COMPENSATION.
WHEN LYFT CUT ITS WORKFORCE IN MENTION IT WOULD SHIFT ITS STRATEGY WHEN IT CAME TO HIRING. LOOKING MORE TO CANADA AND EASTERN EUROPE. THEY DO NOT HAVE STOCK-BASED COMPENSATION IN THEIR PACKAGES THE WAY THEY HAVE IN THE U.S.. DIFFERENT STRATEGIES THERE. IT REALLY DOES SHOW THAT THE FOCUS IS MUCH MORE ON PROFITABILITY.
DOORDASH IS A GREAT EXAMPLE OF THAT. THE CUSTOMER DEMAND IS ALSO SUPERSTRONG. I THINK THEY ARE PREPARING FOR A MUCH ROCKIER PERIOD HAD. -- AHEAD. ED: LAYOFFS NEVER A PLEASANT SUBJECT TO COVER IN THIS INDUSTRY, HERE IN SAN FRANCISCO OR OUT ON THE EAST COAST, JACKIE, THEN YOU FOR YOUR REPORTING. THE NOVEMBER JOBS REPORT A
DIFFERENT PICTURE. THIS HAS BEEN THE STORY OF THE WEEK, WE'LL BE DISCUSSING IN THE SHOW, THE MARKET EXPECTING THE FED TO PUSH RATES HIGHER. THE POSSIBILITY OF A RECESSION IS A MUCH WHEELER RISK. JOINING US -- REALER RISK. JOINING US IS CAROL, CHIEF PEOPLE OFFICER AT THE SOFTWARE PLATFORM FOR STAFF -- FOUR FAST-GROWING BUSINESSES IN THE U.S. AND U.K.. YOU. HAVE BEEN CRUNCHING NUMBERS. THERE IS A HUMAN SIDE TO THE
STORY AND A WORKFORCE SIDE TO THE STORY. LET'S START WITH A WORKFORCE SIDE. WHAT IS YOUR INTERPRETATION OF WHAT WE ARE SEEING ACROSS THE TECHNOLOGY SCEPTER -- SECTOR FROM A JOB CUTS PERSPECTIVE. GUEST: WHAT YOU HAVE BEEN TALKING ABOUT, THE HEADLINES ARE INTERESTING, EYE-CATCHING, THE DEVIL IS IN THE DETAILS. WHEN YOU GO DOWN A FEW LAYERS
IN TERMS OF WHAT IS HAPPENING WITH THE LAYOFFS. FUNDAMENTALLY WHAT WE KNOW, I AM TALKING TO THE OTHER CHROS ECHO -- EXECUTING THESE LAYOFFS AT DOORDASH AND META. THE MAKEUP OF THE FOLKS IN TEAMS AFFECTED TEND TO BE FRONT-LINE SUPPORT. RECRUITERS, HR FOLKS, FOLKS THAT WERE HERE DURING THE PANDEMIC TO HELP SHORE UP A LEVEL OF MORALITY -- MORAL AND A MOMENTUM TOWARDS GROWTH. NEXT YEAR WE HAVE A LOT OF PEOPLE ON THE VC SIDE, LEADERSHIP, THE CEO SAYING GOING INTO THE FUTURE WE NEED TO BE CONSERVATIVE. I WANT TO BE SENDING A MESSAGE AROUND EFFICIENCY.
THE PRIORITY WILL BE PROFITABILITY NEXT TWO YEARS, THIS IS THE START OF THE ACTION AROUND THOSE SENTIMENTS. ED: FOR THE AUDIENCE WATCHING THE SHOW COME WE HAVE TO REMIND OURSELVES THAT 2020 THROUGH PRESENT DAY WAS HARD. IT WAS ATTRITIONAL FOR A LOT OF PEOPLE, THERE WAS AN IMPACT ON PEOPLE'S MENTAL HEALTH BEING HOME. YOU ARE CHIEF PEOPLE OFFICER, BUT YOUR COMPLETE HAS A GOOD LENS OF THE LANDSCAPE. IS A PART OF THIS, PEOPLE LOOKING FOR SOMETHING NEW? I KNOW, THESE ARE TAKEN THAT DECISION AT HANDS. THERE IS AN ELEMENT, WITHIN THE
TECH SECTOR, THERE ARE OPPORTUNITIES. PEOPLE ARE HIRING AND THEY ARE LOOKING FOR SOMETHING NEW. GUEST: DEFINITELY, WHAT SOME FOLKS ARE MISSING, WE DID A SURVEY A FEW MONTHS AGO.
WE FOUND THAT 25% OF EMPLOYEES WERE NOT CONVINCED THERE -- THEIR COMPANY WOULD GROW THE NEXT 12 MONTHS. HALF OF THE EMPLOYEES DID NOT KNOW IF THEY WOULD GROW IN THEIR COMMUTE -- CAREERS. THOSE OF THE QUESTIONS THEY ARE LEADING WITH WHEN THEY MAKE DECISIONS. LEADERS SEE EMPLOYEES WHO MAY HAVE QUIET QUIT IN THE LAST YEAR. I WANT TO LOOK BACK INTO MY ORGANIZATION AND UNDERSTAND WERE PEOPLES HEADS ARE, DRIVE FORD A OF LOW PRODUCTIVITY AND -- FORWARD WITH A LEVEL OF PRODUCTIVITY IN THE NEXT 12 MONTHS. ED:
IT IS ESSENTIALLY SOFTWARE FOR PEOPLE MANAGEMENT, 5000 BIG FIRMS USE THE PLATFORM. YOU HAVE A GOOD LENS OF WHAT IS HAPPENING IN THE WORKPLACE. WHAT IS NOT HAPPENING IN THE WORKPLACE AT SAN FRANCISCO IS PEOPLE ATTENDING -- RETURNING TO OFFICE. ATTENDANCE IS QUITE POOR, DO YOU HAVE AN INSIGHT ON IT? GUEST: WHAT WE KNOW FROM OUR RESEARCH, 34% OF TECH WORKERS SAID THEY WOULD NOT STAY AT THEIR JOB IF THEY COULD NOT BE IN A HYBRID OR REMOTE FIRST WORK ENVIRONMENT. WE SEE THAT PLAY OUT. IN TECHNOLOGY COMPANIES THE CHR O OWN THE REAL ESTATE COMPONENT.
TALKING TO MY COLLEAGUES WE HAVE ALREADY PLANNED OR NOT RENEWING LEASES, REDUCING REAL ESTATE FOOTPRINT. THE DEBATE IS OVER, THE PLANE IS IN PLACE, THE STRATEGY IS MOVING FORWARD. I STILL SEE HEADLINES WERE FOLKS ARE BATTLING IT OUT. WE KNOW THAT IN ORDER TO GET THE TALENT WE NEED TO RUN OUR BUSINESS AS WE HAD TO PROVIDE THAT FLEX ABILITY. ED:
CHIEF PEOPLE OFFICER, THANK YOU. LET'S HEAD OVER TO STANFORD WHERE BLOOMBERG SPOKE THURSDAY WITH THE CEO OF GENERAL MOTORS. IF THE COMPANY THINKS THEY WILL BE ABLE TO SELL ONE MILLION EV'S IN 2025, THIS IS WHAT SHE SAID.
>> WE MADE THAT STATEMENT AND SET THAT GOAL FOR OURSELVES TO HAVE THE CAPACITY TO SELL ONE MILLION UNITS IN NORTH AMERICA AND IN CHINA BY 2025. WE THINK WITH THE STRONG PRODUCT FOR FOLIO WE HAVE AT DIFFERENT PRICE POINTS. FROM THE CADILLAC TO THE HUMMER, THE CHEVY SILVERADO TO THE GMC, THE EQUINOX TO THE BLAZER, WE WILL HAVE PRODUCTS ACROSS THE MARKET THAT WILL ALLOW US TO ACHIEVE THAT METRIC. WE THINK WE HAVE THE RIGHT PLAN. THIS WAS ALL IN PLACE BEFORE THE INCENTIVE PACKAGE CAME AS A PART OF IRA. WE THINK IT WILL HELP. IS DOING WHAT WE THINK IT WAS INTENDED TO DO.
DRIVE EV ADOPTION. WE HAVE INVESTED A LOT IN THE UNITED STATES CREATING JOBS AND IT WILL CREATE STRONGER ECONOMY. I THINK IT WILL ACCOMPLISH THE OBJECTIVES. IT HAPPENS TO BE VERY ALIGNED WITH THE PLAN WE WERE ALREADY EXECUTING.
>> IS NOT A BAD THING TO HAVE, RIGHT? >> IF YOU THINK OF IT FROM AN ELECTRIC VEHICLE PERSPECTIVE THE BATTERY. IS THE MOST EXPENSIVE PIECE EVERYONE IS WORKING TO IMPROVE BATTERY TECHNOLOGY. GENERAL MOTORS IS A LEADER FROM THE COST PROFESSED -- PERSPECTIVE. WE HAVE ANOTHER PLANT COMING ON NEXT YEAR AND THE YEAR AFTER, I THINK IT WILL BE IMPORTANT.
TO REALLY GET ALL COMPANIES AND CONSUMERS TO MOVE FORWARD TO EVS I THINK THIS IS IMPORTANT. YES, WE THINK IT WILL BE HELPFUL AND ALLOW US TO CONTINUE TO INVEST IN THE UNITED STATES. ED: THAT WAS MARY, CEO OF GENERAL MOTORS.
COMING UP, FORMER CHAIR OF THE FBI SEE ON THE NEED FOR CRYPTO REGULATION AS -- FBI SEE ON THE NEED FOR CRYPTO REGULATION AS U.S. AUTHORITIES RAMP UP ON FTX. THIS IS BLOOMBERG. ♪ >> THE REALITY IS, SAM AND HIS COHORTS PERPETUATED A FRAUD. THEY USE CUSTOMER MONEY TO MAKE BETSY POORLY RISK MANAGED -- BETS THAT HE POORLY RISK MANAGEMENT AFTER HE MADE THEM. HE TOOK OUR MONEY, HE'S BE PROSECUTED, PEOPLE SHOULD GOOD -- NO TO JAIL, WE -- WE TOOK OUR EXCHANGE BOUNCES DOWN. WE LOOK AT THE AUDITING, LOOK AT PROOF OF RESERVES. WE MAKE OUR BEST BET. WHEN YOU PUT MONEY ON AN
EXCHANGE YOU DO NOT EXPECTED TO BE ALL AT RISK. EXCHANGE PUT A LOT OF YOUR COINS IN COLD STORAGE IN THE RAFT WAS -- REST WAS ONLY LEFT ON THE EXCHANGE. YOU ONLY THOUGHT YOU HAD A RISK OF HACKING. VERY FEW PEOPLE THOUGHT YOU HAD A RISK OF SOMEONE STEALING YOUR MONEY. THAT IS A NEW RISK PEOPLE HAVE TO LOOK AT A LOT CLOSER. ED: GALAXY DIGITAL'S MIKE.
WE SHOULD NOTE THAT NO FORMAL CHARGES HAVE BEEN FILED AGAINST SAM BANKMAN-FRIED. U.S. AUTHORITIES HAVE STEPPED UP INVESTIGATIONS INTO IS CLAPPED -- COLLAPSED CRYPTO EXCHANGE FTX. HE IS --THEY'RE ASKING SAM BANKMAN-FRIED AND CAROLINE, THE HAND OVER -- SHE SPOKE TO THE SENIOR FELLOW FOR FINANCIAL STABILITY ABOUT HOW WE REGULATE CRYPTO. >> THE CURRENT REGULATORY POWERS IS ADEQUATE FOR THE VAST MAJORITY OF THE MARKET. I WOULD AGREE THAT MOST OF THESE TOKENS ARE SECURITIES.
THERE IS A IT OF THE GAP -- OF A GAP OF THE CFTC. THEY HAVE REVELATORY POWER OVER DERIVATIVES. THERE IS A GAP THAT COULD BE FELT, IT IS A VERY SMALL PART OF THE MARKET. MOST OF THE TOKENS, ASSETS,
ESPECIALLY THE PROBLEMATIC ONES, FALL UNDER THE SEC JURISDICTION, AND THE SEXC NEEDS TO CRACKDOWN MORE -- SEC NEED TO CRACKDOWN MORE EFFICIENTLY. >> DO YOU THINK IT WAS EFFICIENT, GIVEN YOUR EXPERIENCE AS A BANKING REGULATOR? >> I THINK THE EXPOSURE TO THE REGULATED FDIC INSURED BANKS WAS LIMITED. EVERYONE NEEDS A BANK ACCOUNT TO DO YOUR REGULAR TRANSACTIONS. IT IS NOT APPEAR THAT THERE IS SIGNIFICANT EXPOSURE. THERE IS A LOT OF PRESS
COVERAGE ABOUT FTX, AND ALAMEDA TAKING SIGNIFICANT INVESTMENT INTEREST IN A SMALL BANK NAMED MOONS DOWN. THIS -- STONE. AS FAR AS I CAN TELL THEY DID NOT USE THE BANK FOR ANYTHING. THEY'RE USING THE BANK TO MAKE PAYMENTS, DO NOT THINK THIS AFFECTS THE BANKING SYSTEM AT ALL. THAT IS THE GOOD NEWS. IT IS NOT HAVING AN IMPACT ON MAINSTREAM BANKING OR THE INSURED BANKS WE RELY ON FOR CHECKING'S AND SAVINGS ACCOUNTS. >> THE BANK THAT DID WORK WITH FTX AND ALAMEDA, DO YOU THINK IT WAS A MISTAKE? >> THAT IS A REALLY TOUGH QUESTION.
THERE IS A BIG CONTROVERSY GENERALLY IF REGULATORS SHOULD TELL BANKS, YOU CANNOT 2 -- BUSINESS WITH CERTAIN ENTITIES, MARKETS. THAT IS HARD TO DO. IF A BUSINESS IS LEGAL, THE TELL A BANK NOT TO HAVE DEALINGS WITH THEM, I THINK HIS HEART. I AM UNAWARE, THAT THE ENEMY -- THAT ANY OF THE ENTITIES DOING BUSINESS WITH U.S. BANKS ARE ILLEGAL I THINK IS HARD. IT IS CONTROVERSIAL TO USE
INSURED BANKS TO SHUT ALL OF THIS DOWN. ED: FORMER FBI SEE CHAIR SHEILA -- FDIC CHAIR SHEILA. THE LAWYER WHO REPRESENTED BERNIE MADE OFF HAS THIS ADVICE FOR SAM BANKMAN-FRIED. ZIP IT. HE WAS ONE OF THEM MASTERMINDS OF THE GREATEST PONZI SCHEME'S OF ALL TIME, HE SAYS SBF IS DIGGING INTO A HOLE WITH THE MEDIA APOLOGY SURE -- TORQUE. HE SHOULD SHOULD LIST -- HE SHOULD LISTEN TO HIS LAWYERS AND STOP TALKING MEDIALLY. -- IMMEDIATELY. SBF HAS NOT RESPONDED FOR
COMMENT. COMING UP, THE POWER OF SWIFTONOMICS AND THE POWER OF REGULATION. THIS IS BLOOMBERG. ♪ >> WELCOME TO SWIFTONOMICS. THAT IS WHAT HAPPENS WHEN A POST-COVID DEMAND SHOCK CAUSES TICKET SALES TO GO UP TO $40,000. MANY FANS ARE DISAPPOINTED WHEN
THEY CANNOT GET HANDS ON TICKETS BACK IN NOVEMBER. DEMAND WAS SO HIGH BECAUSE TICKETMASTER SYSTEM TO FAIL AND RAISED ALL SORTS OF QUESTIONS BY THE PLATFORM'S MONOPOLY. THEY REPRESENT A PARTICULAR MOMENT IN THE GLOBAL ECONOMY. THEY ARE THE SUPERCHARGED CONSUMER WILLING TO SPEND A LOT OF MONEY ON EXPERIENCES THEY MISSED OUT ON DURING THE PANDEMIC. MANY IN THIS CATEGORY ARE JEN OR MILLENNIALS COMING OF THE PANDEMIC WITH HISTORICALLY HIGH LEVELS OF SAVINGS. THEY WAITED FOR YEARS TO SEE
THEIR FAVORITE POPSTAR AND ARE NOT MINDING SPLURGING 10 MONTHS WERE THE SAVING TO DO IT. IN EARLY 2000 ALAN CAME UP WITH THE CONCEPT CALLED ROCKONOMICS. EXPLAINING THE GLOBAL ECONOMY THROUGH THE LENS OF THE MUSIC INDUSTRY. HE SAYS TAYLOR SWIFT HAS PLAYED CLEVER STRATEGIES TO BOOST TICKET SALES.
>> SHE IS AN ECONOMIC GENIUS. >> THE QUESTION OF HOW MUCH LONGER CONSUMERS WILL SPEND THIS MUCH MONEY AND HIGHLY ALARMING INTEREST RATES IS NOT SOMETHING THEY CAN ANSWER. FOR NOW THEY WILL HAVE TO SHAKE IT OFF. ED: THANK YOU FOR THAT ONE.
SOME OTHER STORIES WE ARE FOLLOWING IN ENTERTAINMENT COME AMAZON'S TOP MEDIA EXECUTIVE IS STEPPING DOWN AS THE COMPANY BEGINS A RESTRUCTURING. JEFF IS RETIRING AT THE END OF 2022 AFTER 24 YEARS OF AMAZON ACCORDING TO A MEMO SENT TO STAFF. HE HELPED THE COMPANY PIVOT INTO STREAMING AND LEAD THE CHARGE ON THE MGM ACQUISITION AS WELL AS A BILLION-DOLLAR LORD OF THE RINGS SERIES. AMAZON HAS BEEN IN A COST-CUTTING MODE SINCE A SLOWDOWN. META-IS URGING -- THE POLICY PAPER RELEASED BY META SCESNEY OF THE WORLD'S EXISTING LAWS AND REGULATIONS WILL APPLY TO THE METAVERSE.
THEY COULD STYMIE INNOVATION IF THEY ACT TOO QUICKLY TO REGULATE ACCORDING TO THE POT -- PAPER. TO NOT FORGET TO CHECK OUT THE PODCAST COME YOU CAN FIND ON THE TERMINAL, APPLE, SPOTIFY, IHEART RADIO. THIS IS BLOOMBERG.
2022-12-03 22:20
Show Video
Other news