'Bloomberg Technology' Full Show (07/17/2023)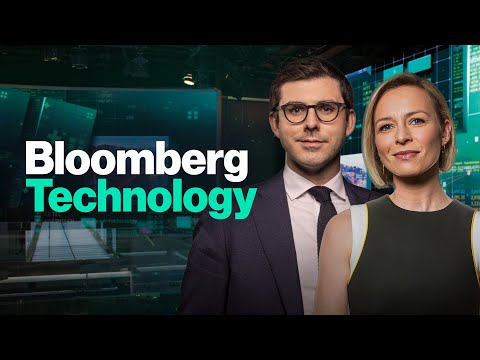 Show Video
>> FROM THE HEART OF WHERE INNOVATION, MONEY AND POWER COLLIDE IN SILICON VALLEY AND BEYOND, THIS IS BLOOMBERG TECHNOLOGY WITH CAROLINE HYDE AND ED LUDLOW. ♪ CAROLINE: I'M CAROLINE HYDE. ED: I AM ED LUDLOW IN SAN FRANCISCO AND THIS IS BLOOMBERG TECHNOLOGY.
CAROLINE: MICROSOFT CLEARS THE FINAL HURL HURDLE IN ITS TAKEOVER OF ACTIVISION. ED: PLUS, THE STICKING POINTS AND THE STRIKES THAT HAVE SHUT DOWN HOLLYWOOD AND HOW AI CAN TRANSFORM TINSELTOWN AS WE KNOW IT. CAROLINE: U.S. AVIATION RELATED AIDERS -- REGULATORS TO RETHINK HOW HELICOPTER PILOTS AND OTHERS ARE TRAINED USING VIRTUAL REALITY. ALL THAT AND MUCH MORE COMING UP AT FIRST WE WOULD CHECK IN ON THE GLOBAL MARKETS.
WE MANAGED TO SEE THE NASDAQ UP WITH TECH ON THE HIGH SIDE. WE ARE TRYING TO DIGEST WHAT INFLATION READINGS MEAN LAST WEEK AND WITH THE SLOWING CHINESE ECONOMY MEANS FOR GLOBAL GROWTH AND WHETHER THE U.S. CAN AVOID RECESSION AS JANET YELLEN TOLD HIS EARLIER WE ARE LOOKING AT THE GOLDEN DRAGON OFF BY 0.7%. STILL ABOVE 6% BUT RELATIVE TO THE GROWTH WE USED TO SEE, DIALING BACK. LET'S MOVE IT ON AND HAVE A LOOK AT WHAT'S HAPPENING WITH CRYPTO. THE DOLLAR RISING OFF THE LOWS WE SAW LAST WEEK WITH BITCOIN DOWN BY 0.4% GIVEN THE
VOLATILITY WE ARE USED TO IN THIS ASSET CLASS. IT'S ALL ABOUT THE MICRO DATA IN TERMS OF STORIES TODAY FROM A MICRO PERSPECTIVE ON COMPANIES. ED: GOOD MORNING, TECHNOLOGY. THE WORLD OF ELECTRIC VEHICLES IS DOWN ABOUT'S 4%. IT IS CUTTING PRICES ACROSS ITS
RANGE OF FORD F-150 LIGHTNING PICKUP TRUCKS. THE HEAVIEST CUT IS THE TRUCK THAT IT SELLS TO COMMERCIAL FLEET OPERATORS AND CONTRACTORS. IT'S TALKING ABOUT HIGHER CAPACITY FOR REDUCTION IN LOWER COST FOR MATERIALS BUT IT'S NOT HELPING THE STOCK AND TESLA IS UP 2.3%.
IT STARTED PRODUCTION ON ITS CYBER TRUCK OVER THE WEEKEND. JUST 2000 UNITS THIS YEAR BUT 1.8 MILLION ACROSS ALL OF ITS LINE AND GIVES YOU A SENSE OF SCALE. MICROSOFT/ACTIVISION, THE SITUATION IS RIGHT NOW AS WE SPEAK, THERE IS A HEARING AT THE COMPETITION ANTITRUST TRIBUNAL IN THE U.K.. THEY ARE DECIDING AND ASK FOR ALL THE PARTIES.
THEY WANT TO STATE LEGAL SO THEY CAN FIND A SOLUTION. THEY WANT TO FIND A WAY OF MOVING FORWARD IN THE DEAL DEADLINE IS JULY 18. IT'S NOW CRUNCH TIME, DOES THIS HAPPEN? ACTIVISION UP 3% BUT THE STOCK IS SUGGESTING THERE'S CONFIDENCE WE ARE MOVING FORWARD. CAROLINE: THAT TRIBUNAL IS ALL ABOUT. KICKING OFF THE DISCUSSION WITH THE AGENCY TODAY. IT'S DESPERATELY TRYING TO GET
THIS DEAL DONE. WE KNOW THE CLOCK IS TICKING ON JULY 18. LET'S GET YOU MORE ON THIS. THE U.K. IS THE FINAL HURDLE? >> YEAH, IT'S DOWN TO THE WIRE. TOMORROW, IF MICROSOFT DOESN'T CLOSE IT, THEY PAY $3 BILLION AND IF THEY CAN CLOSE IT AND RISK FURTHER WRATH FROM U.K. REGULATORS. THE MARKET SEEMS TO THINK THIS IS CLOSING.
I SAW A NOTE THAT THE WORD IMMINENTLY IS BEING THROWN AROUND A LOT. THERE IS STILL THREE OR 4% DEAL SPREAD. SOME PEOPLE THINK THERE IS STILL A RISK SO DOWN TO THE WIRE. ED: THE APPEALS TRIBUNAL IS LOOKING AT WHETHER TO ALLOW THE PARTIES TO GO AWAY AND FIND SOME COMPROMISE BETWEEN THE TWO OF THEM. THE U.K. CMA EXTENDED ITS REGULATORY PROGRESS JUST PROCESS TO AUGUST 29 AND THERE STILL A TRIAL SCHEDULED FOR JULY 28 SO SO MANY MOVING PIECES. WHAT IS THE REQUEST HERE? WHAT IS IT MICROSOFT AND ACTIVISION WANT TO HAPPEN IN BETWEEN THESE DATES? >> THEY WANTED TO CLOSE. THEY ARE ASKING WHAT THE U.K.
WANTS TO SEE. WE SAW MICROSOFT OVER THE WE SAW MICROSOFT OVER THE WEEK AND MAKE SOME CONCESSIONS. THEY WANT TO REMAIN ON THE PLATFORM FOR THE NEXT 20 YEARS. THEY TRIED TO MAKE THIS AGREEMENT PREVIOUSLY AND SONY IS THE ONE THAT PROJECTED IT. IT'S AN INDICATOR THEY SEE THE WRITING ON THE WALL.
SOME OF MY COLLEAGUES HAVE REPORTED THAT MICROSOFT HAS CONSIDERED SELLING OFF SOME OF ITS RIGHTS TO CLOUD GAMING IN THE U.K. WHICH WAS A CONCERN FOR REGULATORS. WE COULD SEE SOME CONCESSIONS LIKE THIS AND WHATEVER THAT LAST CLOSING DEAL IS, THEY NEEDED TO GET TO THE FINISH LINE. CAROLINE: HAVE WE SEEN MUCH LIKE THIS BEFORE? DO WE ULTIMATELY ALWAYS GET DOWN TO THE WIRE WHEN IT COMES TO THESE REGULATORY HEADACHES AND WHEN WE HAVE SUCH CLEAR-CUT DATES? >> I DON'T THINK SO BECAUSE WHAT'S DIFFERENT HERE IS THE REGULATORS ARE CHALLENGING THESE MERGERS.
WE HAD A REGULATORY IN THE U.S. THAT WOULD ALLOW MOST MERGERS TO GO THROUGH. IT'S ON CARESS TICKLY -- IT'S AN UNCHARACTERISTICALLY WILD RIDE FOR MERGERS. ED: WE ALWAYS ASSUME THIS GOES SMOOTHLY SO WHAT HAPPENS OF IT DOESN'T.
WE WILL SAVE THAT FOR TOMORROW, THANK YOU VERY MUCH. STICKING WITH TECH MEDIA AND TELECOMS, WE WILL TALK ABOUT EIGHT NIGHTS SWIFTLY CHANGING THE WEIGHT HOLLYWOOD OPERATES WITH TALKS IN THE ACTOR AND WRITER'S STRIKE. YOU ARE WATCHING SHARES OF PARAMOUNT. THIS IS WHERE MISSION IMPOSSIBLE DEAD RECKONING PART ONE HAS MISSED THE MARK AGAINST ESTIMATES OVER THE WEEKEND, DOWN 4%. THERE WAS CONFIDENCE OF THE OPENING WEEKEND THAT IT WOULD BE A SUCCESS.
THE DATA IS $56.2 MILLION THIS WEEKEND IS NOT WHAT WE WANTED TO SEE WITH SHARES DOWN FOUR PERCENT. THIS IS BLOOMBERG TECHNOLOGY.
ED: HOLLYWOOD ACTORS AND WRITERS CONTINUE TO STRIKE, DEMANDING PAY INCREASES AND RESIDUALS ON STREAMING AND ASSURANCES THAT THEIR WORK WITH MY PEOPLE REPLACED THE ARTIFICIAL INTELLIGENCE. LET'S GIVE -- BRINGING MORE. YOU BEEN OUT ON THE STREET AND TRACKING ON THE GROUND THESE STRIKES, ARE THEY CLOSE TO GETTING WITH THEY WANT? >> IT DOESN'T SEEM THAT WAY. THE ACTORS JUST WENT ON STRIKE MID TO LATE LAST WEEK. I DON'T EXPECT INTENSE NEGOTIATIONS THIS WEEK. I MAY HEAR DIFFERENT AS I TALK TO MORE SOURCES IN A WEEK BUT AT THIS POINT, I THINK MOST FOLKS ARE EXPECTING THIS WILL DRAG INTO THE NEXT MONTH AT THE ABSOLUTE EARLIEST. CAROLINE:
HOW IMPORTANT IS IT THEY GET THEM BACK TO WORK POST LABOR DAY? >> IN THE SHORT-TERM, NOT A TON. IT WILL IMPACT THE RELEASE OF SOME MOVIES BECAUSE THEY CAN'T DO PROMOS WITH STUFF COMING OUT IN JULY AND AUGUST. THEY WILL NOT BE ON THE TALK SHOWS AND DOING PODCASTS. MOST TV NETWORKS WILL BE FINE. AUGUST IN SUMMER IS KIND OF SLOW AND STREAMING SERVICES HAVE BANKED A LOT OF PROGRAMMING FOR THE NEXT SEVERAL MONTHS WOULD DON'T THINK YOU WILL SEE DRAMATIC IMPACT RIGHT AWAY. WHERE IT STARTS TO HURT IS IF
THIS DRAGS ON CERTAINLY INTO SEPTEMBER, THEY WILL HAVE A LOT OF COMPANIES THAT ARE LOOKING AT A PRETTY BARE SLATE NEXT YEAR IF THEY CANNOT FINISH WORK ON PROJECTS OR CANNOT START WORK AND YOU WILL HAVE PEOPLE MAYBE MOVE MOVIES BECAUSE THEY DON'T WANT TO RELEASE SOMETHING THEY CAN'T USE THE STARS TO PROMOTE. ED: HOLLYWOOD HAS FOUND THE PERFECT VILLAIN AND ARTIFICIAL INTELLIGENCE. THIS IS WRITTEN IN A NEWSLETTER -- EXPLAIN THE AI VILLAINY AT THE HEART OF THIS ACTORS STRIKE BECAUSE IT HAS ALREADY COME UP IN THE WRITER STRIKE. >> IT'S IMPORTANT TO NOTE THAT THINGS LIKE RESIDUALS BEING PAID FOR RERUNS AND MINIMUM SALARIES AND BEING REWARDED, THOSE ARE THE MEAT AND POTATOES ISSUES THAT ARE MOST IMPORTANT TO RESOLVE BUT AI HAS BECOME SOMETHING WHETHER IT'S WRITERS OR ACTORS AND EVERYONE IS A LITTLE SCARED BECAUSE THEY ALREADY FEEL AS IF STREAMING IS THE ONSET OF HURTING THEIR PAY AND GIVEN CORPORATIONS TOO MUCH POWER. THEY CAI IS AN EXISTENTIAL THREAT TO HOLLOW OUT THE MIDDLE AND LOWER CLASS WHICH IS NOT LIKE YOU WILL USE ARTIFICIAL INTELLIGENCE TO REPLACE MARGOT ROBBIE OR BRAD PITT OR THE SINGLE GREATEST SCREENWRITER IN THE WORLD BUT YOU COULD SEE ARTIFICIAL INTELLIGENCE REDUCE THE AMOUNT OF WORK THAT PEOPLE HAVE OR ELIMINATE MUCH SMALLER ROLES THAT COULD BE REPLICATED WITH A COMPUTER. FOR A WRITER, YOU CAN CAI COME UP WITH AN IDEA AND A WRITER CAN WRITE AN ADAPTED SCREENPLAY AND GETS PAID LESS.
THERE IS A LOT OF ANXIETY AND UNCERTAINTY BECAUSE NOBODY KNOWS WHERE THIS GOING. THEY FEEL THE STUDIOS HAVE NOT MET THEM HALFWAY. CAROLINE: WE THANK YOU, BRILLIANT COVERAGE. LET'S THINK ABOUT HOW WE COULD
SEE SOME SORT OF INEQUITABLE FEATURE OF HOW AI AND THE WORKERS TEAM TOGETHER. WE ARE DELIGHTED TO WELCOME A PARTNER AND YOU ARE STEEPED IN THE WORLD OF AI AND HOW MOVIEMAKING AND CREATION COME TOGETHER. YOU ARE BACKED BY SOME OF THE PREVIOUS CEOS OF THE STUDIOS AND YOU WORK WITH WARNER BROS. AND YOU BEEN THINKING ABOUT SPINOFFS, WHAT DO YOU THINK ARTIFICIAL INTELLIGENCE WILL DUE TO CONTENT CREATION? >> I THINK ARTIFICIAL INTELLIGENCE IS REFERRED TO AS AUGMENTED INTELLIGENCE. IT'S ACTUALLY A DEMOCRATIZING FORCE TO ALLOW FREE AGENTS OF ALL KIND TO BE ABLE TO PRODUCE WORK AT A LARGER QUANTITY AND A QUICKER PACE THAN THEY EVER DID BEFORE. IT'S REALLY EXCITING TO BRING CHARACTERS TO LIFE AND USING TECHNOLOGY SUCH AS DEEPFAKES LIKE ONE'S VOICE, BRINGING CHARACTERS TO LIFE THAT WOULD OTHERWISE HAVE BEEN RETIRED.
O THERE'S THE NEWBI WAN KENOBI SERIES ON DISNEY PLUS WHICH IS A WAY OF USING JAMES EARL JONES' VOICE BUT THERE WAS A LICENSE TO USE COME A DEEPFAKE USE OF HIS BIT VOICE TO BE RE-CAST AS DARTH VADER IN THAT PROGRAM WHICH I THOUGHT WAS TRULY A MAGICAL EXPERIENCE, TO RE-IMMERSE. CAROLINE: THAT MAGIC MUST COME AT A COST AND DO YOU THINK MOVIE STUDIOS WILL BE ABLE TO GET THEIR HEAD AROUND WHERE THAT COST EVENTUALLY GOES? CAN THEY SEE AROUND CORNERS? ARE THE WRITERS GOING TO BE RECOMPENSED IN THE RIGHT WAY? >> THAT IS A SEPARATE CONVERSATION FROM THE CORE TECHNOLOGY. COMPENSATION AND REVENUE SPLIT ARE ABSOLUTELY SOMETHING THE NIGHT DON'T THINK THE TECHNOLOGY ITSELF WILL BE A RALLYING CRY FOR MANY PEOPLE OUT THERE.
I THINK BACK AND SPLITS, USING ONE'S LIKENESS AND BEING ABLE TO LEVERAGE THAT LIKENESS AND EXCITING WAYS IN COLLABORATION WITH THE IP OWNER, THESE ARE THINGS THAT ABSOLUTELY NEED TO BE HANDLED. I THINK IN THE SAME WAY M THATP3'S CHANGED THE MUSIC BUSINESS AND CREATED NEW OPPORTUNITIES, THERE WAS A LOT OF FEAR THAT ACCOMPANIED THE ONSET OF THAT NEW TECHNOLOGY AT THE BEGINNING. AUGMENTED REALITY IN THE FUTURE WILL HELP IP'S BEING LEVERAGED ON THIS.
IT'S A CONVERSATION THAT NEEDS TO BE HAD. I DO WANT TO SAY I THINK THE TECHNOLOGY ITSELF IS A VERY POSITIVE THING. THAT'S WHERE WE STAND. ED: YOUR FUND IS BACKED BY CEOS, EXECUTIVES WHO SPEND A LOT OF TIME IN STUDIOS. WHO SIDE OR YUAN? -- WHOSE SIDE ARE YOU ON? >> I'M ON THE SIDE OF THE TECHNOLOGY. I THINK IT'S AN EXCITING THING AND IT WILL CHANGE LIVES IN A VERY POSITIVE WAY. THE BUSINESS MODEL AROUND IT IS
ABSOLUTELY SOMETHING I THINK THE STUDIO EXECUTIVES ABSOLUTELY MUST FIGURE OUT. FAIRNESS AND EQUAL COMPENSATION IS A VERY IMPORTANT ASPECT OF THE CONVERSATION. ED: ONE OF THE COMPANIES WE TRACK HIS RUNWAY, TEXT TO VIDEO ON THIS PROGRAM. IF THERE CONCEPT ON TECHNOLOGY
PROVES TO BE A VALUE ADD TO MAKING FILMS AND THE ACTORS WHO ARE STRIKING WILL BE CONCERNED, DO YOU SEE A SITUATION WHERE WE FIND A RESOLUTION WHERE THE ACTORS ARE HAPPY AND WE KEEP INVESTING IN TECHNOLOGY THAT CAN POTENTIALLY DISPLACE JOB? >> YEAH, I THINK RUNWAY IS PROBABLY ONE OF THE MOST EXCITING THINGS TO HAPPEN SINCE WE BEEN FOLLOWING ARTIFICIAL INTELLIGENCE OVER THE LAST FEW YEARS. IT'S TRULY AMAZING WHAT YOU BEEN ABLE TO SEE OUT THERE WITH SOME OF THE PIZZA HUT AND PEPSI AND BUDWEISER COMMERCIALS GENERATED ENTIRELY BY TEXT TO VIDEO. I THINK THAT WHEN YOU SEE IT WITH PEOPLE WITH SEVEN FINGERS AND IT'S SOMETHING THAT LOOKS LIKE HOW RUDIMENTARY AN EARLY IT IS WITH THIS TECHNOLOGY. I THINK IT'S RIGHT TO THINK IT WILL BE REPLACING PEOPLE BECAUSE YOU COULD ARGUE THAT THE REAL ENGINE BEING USED TO SHOOT THE MAN TO LORI AND COULD DISPLACE CERTAIN CREWMEMBERS WORKING IN VISUAL EFFECTS.
IT'S SIMPLY PUTTING UP BETTER CONTENT THAT AUDIENCES WANT. WHEN IT COMES DOWN TO RUNWAY IN PARTICULAR, I THINK OF IT MORE AS AN EDITING AND STORYBOARDING COMPONENT OF THE GREENLINING PROCESS. I DON'T THINK IT IS IN A PLACE TO FULLY GENERATE A FILM ANYTIME SOON THAT WOULD REPLACE EVEN THE MOST BASIC KIND OF ROLES IN THE ENTERTAINMENT INDUSTRY. IT'S JUST A STORYBOARDING COMPONENT TO GET IN TO THE FINAL PROJECT, STEPPING LIKE HOW YOU WOULD USE ADOBE KIND OF TOOLS TO PUT FORWARD FOR PRODUCER TO GET A GREEN LIGHT IN THE FIRST PLACE. CAROLINE: YOU SAY YOU'RE ON THE SIDE OF TECHNOLOGY. WHERE YOU SEE THE EXCITEMENT. WHERE IS THE SILVER LINING TO
SOME OF THE FEARS YOU ARE LOOKING AT. YOU'RE LOOKING AT BACKING SOME OF THOSE REVOLUTIONARY TYPES OF TECH. WHAT COMPANIES INTEREST YOU? >> I THINK USING DEEPFAKE TECHNOLOGY IS INCREDIBLY EXCITING FOR A MULTITUDE OF APPLICATIONS, ENTERTAINMENT BEING ONE OF THEM. BRINGING VOICES, CLONING VOICES AND BRINGING CHARACTERS TO LIFE IS AN APPLICATION. THERE IS ANOTHER COMPANY THAT'S OUT THERE DOING IT WITH DUBBING WHEN IT COMES TO INTERNATIONAL LANGUAGE MODELS CALLED ANESTHESIA BASED OUT OF LONDON. IT ALLOWED DAVID BECKHAM TO
FILM A COMMERCIAL ONE TIME IN ENGLISH AND HIS FACE AND VOICE WITH HIS AUTHORIZATION WILL BE DUBBED INTO LOCAL LANGUAGES. I THINK THAT'S A VERY INTERESTING APPLICATION FOR ADVERTISING. ANOTHER REALLY INTERESTING APPLICATION THAT SPEAKS TO ME IS IN THE GAMING INDUSTRY WHERE YOU CAN HAVE GENERATIVE AI AND CHATGPT BE USED TO GENERATE ED: TIME FOR TALKING TECH. CHINA'S TOP CHIPMAKER HAS RESIGNED A YEAR AFTER FORMALLY ASSUMING HIS ROLE.
THE LATEST HIGH PROFILE DEPARTURE FROM A COMPANY THAT'S BEEN ROCKED BY U.S. CHIPS SANCTIONED. TWO MAJOR CHINESE CHIP EQUIPMENT MAKERS ARE PREDICTING A DOUBLING IN PROFITS AFTER THE U.S. CLAMPED DOWN EXPORTS OF AMERICAN TECHNOLOGY. THEY ARE BENEFITING FROM THIS SELF-SUFFICIENCY PUSH WITH BEIJING THAT WEEK TO REPLACE FOREIGN TECH WITH LOCAL AUCTIONS. -- OPTIONS.
ALSO THERE WILL BE NEW CURBS ON THEIR SALES TO CHINA AND SENIOR EXECUTIVES ARE TRAVELING TO WASHINGTON NEXT WEEK TO LOBBY AGAINST RESTRICTING SALES ON SEMICONDUCTORS IN CERTAIN CHIPS. CAROLINE: LET'S TURN TO THEIR APPLICATION IN EV'S. LET'S TALK ABOUT TESLA BECAUSE KENNETH PROTECTED LEAD IN THAT MARKET OR IS ELON MUSK LOSING HIS HEAD START? TESLA NUMBERS WILL, WEDNESDAY IN BLOOMBERG WENT TO RETAIL INVESTORS WITH THE QUESTION.
WE HAVE THE HIGHLIGHTS AND BASICALLY WE ARE ASKING OUR AUDIENCE ON THE TERMINAL, DO YOU HAVE FAITH THAT ELON MUSK AND TESLA CAN KEEP WINNING AGAINST THE COMPETITION? WHAT REALLY IS THE INVESTOR TELLING IS NOW ABOUT THEIR WORRIES FOR TESLA? >> THANKS FOR HAVING ME. THAT WAS ESSENTIALLY THEIR BIGGEST QUESTION THAT WE ASKED IN THE SURVEY. WHAT YOU THINK ARE THE BIGGEST RISKS FOR TESLA IN THE NEXT TWO YEARS? THE RESOUNDING ANSWER WAS THE COMPETITION THAT'S COMING IN FROM STARTUPS WHERE THERE IS GM'S AND FORWARDS, THAT'S WHAT INVESTORS ARE WATCHING OUT FOR. THEY THINK THAT IS THE BIGGEST RISK, ABOUT 50% OF THE 630 RESPONDERS WHICH IS A MIX OF PROFESSIONAL AND REGIONAL INVESTORS SAY ARRIVALS OF THE BIGGEST RISK FOR THE COMPANY AND THE SECOND THING IS ELON MUSK HIMSELF.
HIS BEHAVIOR AND THE UNPREDICTABILITY HE BRINGS WITH HIS LEADERSHIP WHICH IS ALSO SOMETHING TESLA CANNOT BE SUCCESSFUL WITHOUT IS SOMETHING INVESTORS FLAGGED AS ONE OF THE BIGGER RISKS FOR THE COMPANY. ED: A LOT OF COMPLAINTS, THE STOCK IS UP 133% SO FAR THIS YEAR. 2/3 OF RESPONDENTS WANT ELON MUSK TO DO WHAT? SPEND MORE TIME ON TESLA? >> YES, IT'S HAD A REALLY GREAT RUN BUT IT'S QUITE FAR AWAY FROM THE 1.3 TRILLION MARKET TOUCHED LAST YEAR. TESLA'S MARKET CAP IS HOVERING AROUND 899 BILLION.
PEOPLE WHO ARE BELIEVERS IN TESLA THINK THIS CAN RUN MUCH FARTHER. IT'S NOT JUST AN EV PLAY ANYMORE, IT'S AN AI PLAY. THE SKY IS THE LIMIT WITH TESLA INVESTORS AND WE SAW 67% OF THE SURVEY RESPONDERS SAID ELON MUSK NEEDS TO FOCUS MORE ON TESLA. THERE WE HAVE IT. CAROLINE: WELCOME BACK TO BLOOMBERG TECHNOLOGY. ED: LET'S GET A QUICK CHECK ON THE
MARKETS. THE NASDAQ 100 UP ABOUT HALF A PERCENTAGE POINT WE ARE COMING OFF OF OUR BEST WEEK ON THE NASDAQ 100 SINCE MID JUNE. IT'S ALL ABOUT THE REBALANCING. IT'S INTERESTING TO SEE GOLDMAN OUT WITH A NOTE SAYING THE REBALANCING WILL NOT DO MUCH TO SOLVE THE CHALLENGE OF THE HIGH CONCENTRATION OF TECH STOCKS ON THE NASDAQ 100, THAT THIS DIMINISHING OF WEIGHTINGS WILL BE QUITE SMALL IN THE BIGGEST NAMES. HOW OFTEN WE SAY THE NASDAQ 100? TWO NAMES ARE RAISING PRICE TARGETS TO 350 DOLLARS PER SHARE, BANK OF AMERICA AND J.P.
MORGAN GIVING THAT PRICE TARGET BUT BANK OF AMERICA TALKS ABOUT EARLIER IN THE MONTH OF JUNE AND THE MOMENTUM AROUND THE REALITIES BEING SOMETHING TO WATCH FOR THAT NAME. SPEAKING OF VIRTUAL REALITY, A SMALL SWISS TECHNOLOGY STARTUP HAS BEEN CHOSEN TO RETHINK HOW HELICOPTER PILOTS ARE TRAINED IN THE U.S. WITH VR HEADSETS. THE FAA WILL EVALUATE THE TECHNOLOGY AND FLIGHT SIMULATORS FOR THE FIRST TIME, TAKING DELIVERY OF SYSTEM FROM ZURICH-BASED LOFT DYNAMICS. THE CEO JOINS US NOW FROM ZÜRICH. WHAT'S THE SCALE OF THIS
AGREEMENT? HOW MANY UNITS DID YOU AGREE WITH WITH THE FAA? >> THANK YOU FOR HAVING ME. RIGHT NOW, THE FAA IS SCENTING 20 UNITS SO WE ARE BUILDING THEM SINCE 2016. THE CASE IS THAT WE ARE IMPROVING THE VISUAL PROJECTION BY USING A VR HEADSET. THE TRADITIONAL FLIGHT SIMULATORS ARE USING OLD TECHNOLOGY AND THEY ARE MISSING PERCEPTION AND WE PROVIDED THE WHOLE THING WHICH HAS IMPROVED AND BASED ON THAT, WE ALSO ARE MAKE IT THINK POSSIBLE FOR PILOTS TO FLY CLOSE TO THE GROUND.
IT IS ALSO ENABLING THE VISUAL 360 DEGREES AROUND A FULL PANORAMIC VIEW BECAUSE WE ARE USING A VR HEADSET INSTEAD OF THE GIGANTIC DOME PROJECTIONS, THE WHOLE THING IS SMALLER AND WE CAN MOVE IT MUCH MORE DYNAMICALLY, IMPROVING THE FIDELITY LEVEL TO BE FULL-BLOWN IN THE CART PIT. ED: HOW MUCH DOES A SINGLE SYSTEM COST, THE HEADSET IN THE HOT COCKPIT RIG? >> IT'S BASICALLY REPLACING THE TRADITIONAL SIMULATORS WHICH ARE AROUND 20 TIMES CHEAPER THAN WHAT WAS THERE BEFORE. IT ALLOWS US TO PROVIDE MUCH MORE SPACE FOR TRAINING TO ADDRESS THE PILOT SHORTAGE KIND OF LIKE A NICE POSSIBILITY BECAUSE IT'S A MUCH SMALLER FOOTPRINT. ED:
WHAT'S INTERESTING ABOUT THIS TECHNOLOGY IS IT'S ALREADY CERTIFIED IN EUROPE BY THE EUROPEAN REGULATOR. IN THE U.S., THIS IS NOT FOR CERTIFICATION. CAROLINE: HOW MANY HAVE YOU SOLD IN EUROPE ALREADY? HAVE YOU SEEN A MARKET SHIFT OF ROLLOUT? >> YEAH, WE QUALIFIED LAST YEAR 13 UNITS IN EUROPE. WE HAVE TO QUALIFY EACH SINGLE DEVICE IN EUROPE. IT'S REALLY TAKING OFF.
PILOTS ARE TRAINING BUT ALSO CHECKING ON THOSE UNITS. IT'S GOING UP MORE AND MORE, REALLY TAKING OFF. WE ARE REALLY HAPPY THAT THE F8 -- THAT THE FAA IS LOOKING INTO THE NEW TECHNOLOGY. THEY WILL PAVE THE WAY TO QUALIFY CAROLINE: CAROLINE: IN THE U.S.. A FEW PUNS GOING ON CAROLINE: THERE. CAROLINE:I'M INTERESTED IN WHAT AND HOW THEY ARE TAKING OFF.
IS IT ONLY ABOUT HELICOPTERS? WHAT ABOUT NEW AREAS OF TECHNOLOGY AND THE FACT THAT WE WILL HAVE A VERTICAL TAKEOFF AT SOME POINT? >> THE REASON WE WENT FOR THE HELICOPTER IS THERE WAS A NEED IN THE MARKET. THERE ARE A LOT OF SAFETY ISSUES AND MANY THINGS YOU CANNOT DO AND THERE'S NO WAY TO TRAIN IN A SPECIFIC MANNER SO THIS IS ONE REASON. THE SECOND REASON IS A HAVE -- IS A HELICOPTER IS FAR MORE DIFFICULT TO SIMULATE. WE'RE ALSO GOING INTO THE FIXED WING MARKET AS WELL TO MAKE SURE THE TOOLS ARE GOOD AND IN EUROPE IT'S ALREADY QUALIFIED.
ED: WHAT IS THE TECHNOLOGICAL ADVANTAGE OR SUPERIORITY OF YOUR HEADSET RELATIVE TO WHAT META IS DOING WITH QUEST OR APPLE WITH VISION PRO? >> THAT'S A GOOD QUESTION. AT THE END, WE ARE NOT BUILDING OUR OWN HEADSET. THE KEY THING IS WHAT'S OUT ON THE MARKET. THE CHALLENGE IS TO QUALIFY. HAVING A HEADSET ON, YOU DON'T SEE YOUR HANDS AND HOW DO YOU OPERATE THE COCKPIT SO WE HAD TO DO SPECIAL TECHNOLOGY THERE. HOW CAN WE PROVE TO THE AUTHORITIES THAT EVERYTHING IS WITHOUT ANY TRAUMATIC DISTORTION SO THERE IS A LOT OF WORK AND THINKING TO BE DONE. AT THE END, THE PILOT CAN MAKE
USE OF THE FULL TOOLS ED: JUST LIKE THE AIRCRAFT. WHO IS BUILDING THE HEADSET FOR YOU? >> WE ARE HEADSET AGNOSTIC RIGHT NOW. WE USING -- WE ARE USING ONE BRAND THAT HAS THE RESOLUTION. WE ALSO HAVE OUR OWN MODIFIED CHIP WHERE WE CAN MEET THE REGULATION SPECIFICATIONS. FROM THAT POINT OF VIEW, IT'S A VISUAL THING, A VISUAL DEVICE THAT WE ARE USING BUT WE HAVE THE ADVANTAGE OF HAVING THE THREE DIMENSION AND COMBINING WITH A LOT OF TECHNOLOGY THAT A PERSON SEES HIM WORSE -- HIM OR HERSELF AS A PILOT DOING THE OPERATION AND CAN OPERATE THEM. CAROLINE: I WANT TO UNDERSTAND THE SUPPLY AND DEMAND.
HOW MUCH ARE YOUR HEADSETS REALLY NEEDED AT THIS MOMENT? HOW MUCH JACK WE KNOW THERE'S A STRIKE SITUATION WITH PILOTS, CAN YOU RECORD -- RECTIFY THAT? >> LET ME TALK TO THE NARROW MARKET WHERE WE ARE NOW. EVERY HELICOPTER PILOT HAS TO DO ALL SIX MONTHS OF TECH WHICH IS NORMALLY BEEN JUMP -- DONE ON REAL AIRCRAFT WHICH IS VERY DANGEROUS. 20% OF THE ACCENTS ARE HAPPENING DURING TRAINING AND CHECKING. THAT WILL MOVE COMPLETELY ONTO THE SIMULATOR. IT'S PER PILOT WHICH IS ALREADY HAVING THE LICENSE. IT'S A 2-4 HOURS PER YEAR AND DOING ADDITIONAL SAFETY TRAINING SO IT'S ABOUT EIGHT HOURS PER PILOT.
THAT'S ONE VERY SMALL AREA. IN BASIC TRAINING LIKE FOR THE AIRLINER, THERE ARE UP TO 100,000 CHECKS THAT CAN BE DONE THROUGH THE SIMULATOR. CAROLINE: SIMULATION AND THIS TECHNOLOGY COST MONEY, RIGHT? ED: YES IN THE NEXT QUESTION IS, DO YOU NEED TO RAISE MORE MONEY SOON TO FUND THIS? >> RIGHT NOW, WE ARE IN A GOOD POSITION. WE ALREADY HAVE CUSTOMERS AND WE SHOULD BE GETTING FURTHER CUSTOMERS.
THE DEPENDING ON HOW FAST IT'S TAKING OFF IN THE U.S., WE NEED TO SCALE AS FAST AS WE CAN. LAY WE LOOK FORWARD TO HOW WE GET THROUGH THAT JOURNEY.
CAROLINE: THANKS SO MUCH FOR JOINING US. MEANWHILE, A STORY WILL CONTINUE TO WATCH, THE COFOUNDER AND FORMER COO OF ALTICE HAS BEEN DETAINED IN PORTUGAL IN RELATION TO CORRUPTION. THREE PEOPLE WERE DETAINED DURING A SERIES OF RAIDS AND OFFICES ACROSS THE COUNTRY RELATED TO A THREE YEAR INVESTIGATION. CAROLINE: A VENTURE CAPITAL FIRM INVESTING IN STARTUPS, LAST YEAR, THE VC HOSTED A NEW FUN, $52 MILLION WITH COMPANIES LIKE PAYPAL AND OTHERS.
WE TALK ABOUT HOW THIS MONEY IS BEING ALLOCATED IN THIS CURRENT ENVIRONMENT. HOW ARE YOU LOOKING TO KEEP FINDING THE RIGHT COMPANIES TO BACK DESPITE THE ECONOMIC HEADWINDS? >> THESE COMPANIES HAVE BUILT IN MANY DIFFERENT ENVIRONMENTS. A LOT OF THESE FOUNDERS HAVE NOT BEEN ABLE TO GET CAPITAL VENTURE FUNDING AND HAD TO GET REVENUE FROM THEIR CUSTOMERS EARLY ON. THEY HAVEN'T BEEN IN THE TRADITIONAL COMPANIES IN SILICON VALLEY AND DON'T COME FROM FAMILY WEALTH OR IVY LEAGUE SCHOOL SO A LOT OF THEM HAD TO GET REVENUE FROM THEIR CUSTOMERS AND GET REVENUE FROM OTHER SOURCES.
FOR US, I BELIEVE IT IS THEIR TIME TO SHINE AND THIS IS A GREAT OPPORTUNITY TO HIGHLIGHT THE STARTUPS. THEY WILL SUCCEED IN ALL MARKETS BUT PARTICULAR THIS MARKET. CAROLINE: GIVEN THAT YOU HAVE BEEN OUT THERE LOOKING AT THESE SMALLER COMPANIES SINCE 2019, IS IT BUSIER IN THAT SPACE NO GIVEN THAT SOME OF THE BIGGER FUNDS HAVE TO WRITE ENORMOUS CHECKS IN THIS SPACE? >> IT'S ALWAYS BUSY AND THIS MARKET IS BEEN PARTICULAR BUSY BECAUSE THERE HAD BEEN A SLOWDOWN IN THE GROWTH MARKET WITH INVESTORS AND IPOS. A LOT OF EARLY STAGE COMPANIES ARE RAISING MORE CAPITAL. WE HAVE SEEN A LOT MORE BRIDGE ROUNDS AND OTHER COMPANIES COME TO US SO IT'S DEFINITELY BUSIER. I WILL SAY IT'S A CORRECTION THAT NEEDED TO HAPPEN IN THE LAST TWO YEARS WERE AN ANOMALY.
I'VE BEEN DOING THIS FOR EIGHT YEARS SO IT'S NICE TO GET BACK TO REAL FUNDAMENTALS AND REAL REVENUE. ED: WHAT ARE THE MAIN FACTORS WHEN YOU ARE SITTING IN FRONT OF A FOUNDER THINKING ABOUT INVESTING IN THE PRE-SEED STAGE? >> MANY TIME, FREE REVENUE AND PRE-NAMES OR EARLY ON, A LOT OF IT IS THE PEOPLE SIDE LOOK FOR FOUNDERS THAT UNDERSTAND THEIR MARKETS AND A UNIQUE WAY. WE ARE NOT EXCLUSIVE ABOUT WHERE WE INVEST IN THESE FOUNDERS THAT FIND THIS UNIQUE OPPORTUNITY THAT MANY SEE IS IT NICH ARE GROWING. THE CONSUMER DEMOGRAPHIC IS CHANGING AND IT'S WHERE TRADITIONAL CUSTOMERS LIKE FINTECH COMPANIES DON'T TYPICALLY KNOW OR UNDERSTAND HOW THESE CERTAIN COMMUNITIES WORK SO THESE FOUNDERS UNDERSTAND IT BETTER THAN ANYTHING ELSE. WE ARE LOOKING FOR THIS UNIQUE
FACTOR AND FOUNDERS THAT UNDERSTAND CERTAIN MARKETS WHERE OTHERS HAVEN'T LIVED OR CHOOSE TO UNDERSTAND. VERY EARLY ON, WE LOOK TO SEE WHAT THEY HAVE DONE WITH VERY LITTLE BECAUSE WE ARE THE FIRST INSTITUTIONAL CHECK IN SO WE LOOK FOR THE PATH TO FAIL OR THE PATH TO REVENUE AND THE PLAN TO GET THERE. THAT IS NOW SOMETHING THAT MANY PEOPLE ARE LOOKING AT. THE LAST TWO YEARS, IT WAS NOT SOMETHING THAT A LOT OF PEOPLE LOOKED AT.
IT WAS MORE MOMENTUM DRIVEN. ED: WHAT'S GOING ON IN CHICAGO WHERE YOU ARE IN THE PRE-SEED ENVIRONMENT? A LOT OF DEALS HAPPENING? >> YES, CHICAGO IS A GREAT MARKET FOR THE MIDWEST. THERE IS A LOT MORE NEW YORK FUNDS COMING TO MARKET. WHEN I STARTED THE FIRM, THERE IS LITTLE PRE-SEED MONEY. WE ARE GROWING AND THERE IS A LOT MORE FUNDS COMING TO MARKET. MY LARGEST INVESTOR WAS THE REASON WHY WE ARE HERE.
THEY ARE INVESTING IN A LOT OF VC FUNDS LIKE OURS THAT COME FROM NOT TRADITIONAL VC BACKGROUNDS TYPICALLY OR ARE LOOKING AT NEW MARKETS IN A DIFFERENT WAY. THEY ARE ABLE TO GET THE FIRST CHECK IN A DOUBLE DOWN ON INVESTORS LIKE US THAT CAN SEE A DIFFERENT SPACE AND DRIVE ALPHA. CAROLINE: YOU HAD SIX YEARS AT GOLDMAN AND YOU'VE BEEN TESTED IN THE VENTURE SPACE BEFORE. YOU'VE WRITTEN A LOT OF CHECKS. YOU ARE ALSO TRYING TO BUILD
THAT DIVERSIFICATION BY ALLOCATING TO LATINO FOUNDERS THAT MAYBE HAVE BEEN OVERLOOKED? ARE THEY GETTING MORE OVERLOOKED? >> IT'S A TOUGH MARKET FOR ALL BUT PARTICULARLY WOMEN AND MINORITIES. IT'S BEEN HARD AND IT'S NEVER BEEN EASY BUT IT'S PARTICULAR HARDER NOW. THE WAY WE THINK ABOUT IT IS WE ARE LOOKING AT MARKETS FOR RETURNS, FIRST AND FOREMOST. I AM LATINA AND WE REPRESENT 1%
OF ALL CAPITAL VENTURE PARTNERS IN THE UNITED STATES. I GREW UP IN A LOW INCOME ENVIRONMENT THAT I BELIEVE IS OUR SUPERPOWER. WE IDENTIFY THESE OPPORTUNITIES AND THIS IS 95% OF THE POPULATION. IT'S GREAT TO GET FOOD FESTER AS PART OF YOUR BUSINESS BUT THERE ARE SO MANY OPPORTUNITIES FOR STRAIGHT COMMUNITIES AND WOMEN TO CREATE WEALTH IN A DIFFERENT WAY. PEOPLE STINK -- STILL THINK WE ARE NICHE. THE NUMBERS WE HAD, ONE OF -- ONE OF IT EVERY FOUR KIDS TODAY'S LATINO WE ARE GETTING BETTER EDUCATION THAN THE PREVIOUS EDUCATION AND WE HAVE ONE OF THE HIGHEST GDP'S TO SPEND MONEY AND PEOPLE DON'T KNOW HOW TO TARGET US SO WE SEE THAT AS AN OPPORTUNITY IN THE MARKET TO REALLY DRIVE RETURNS BUT ALSO FOR US TO UNIQUELY UNDERSTAND THESE BUSINESSES. WE DON'T HAVE TO ASK IF OUR
SPOUSE USES THE PRODUCT OR DO RESEARCH ON THE MARKET, WE CAN GO IN THERE AND SOMETIMES WE GET COMMENTS THAT THIS IS AN ALL WOMEN'S TEAM WHICH IS FANTASTIC. WE ARE NOT EXCLUSIVE OR INTENTIONAL SO WE CAN BRING A LOT OF DIFFERENT PERSPECTIVES ♪ ED: THE VIDEOGAME JUGGERNAUT ROADBLOCKS -- ROBLOX IS SEARCHING FOR MORE DIVERSITY, TELLING US THEIR EFFORTS HAVE NOT GONE FOR ENOUGH TO ADDRESS THEIR CONCERN. SOME SAY THE MANAGERS DISCOURAGE THEM FROM CONTINUING TO BRING UP QUESTIONS ABOUT DIVERSITY WITH HIGHER UPS OR AT MEETINGS. THIS IS THE RESULT OF THE MONTH-LONG INVESTIGATION INTO THE TECH COMPANY.
SOURCES TELL US B THATUZUKI IS TAKING A HANDS-OFF APPROACH TO DIVERSITY, WHAT HAVE WE LEARNED? >> ACCORDING TO 16 CURRENT AND FORMER EMPLOYEES, WE'VE LEARNED THAT WHILE THE MAKEUP OF WOMEN AT THE COMPANY IS ALIGNED WITH OTHER GAMING COMPANIES AT ABOUT 27% FEMALE, WOMEN AT THE COMPANY SAY DIVERSITY IS NOT BEEN A PRIORITY FOR THE COMPANY CEO. MANY OF ALSO DESCRIBE EXPERIENCES OF MARSHALL'S ASIAN THAT THEY HAVE THEMSELVES FELT UNCOMFORTABLE WORKING AT ROBLOX. CAROLINE: THE COMPANY HAS SAID ROBLOX IS CONCERNED WITH BUILDING A DIVERSE WORKFORCE. THAT GOES AGAINST YOUR REPORTING. WHY DO YOU THINK THEY HAVEN'T BEEN DELIBERATE IN THIS MOMENT WHERE CULTURALLY, MANY ARE TRYING TO FOCUS ON WHETHER OR NOT YOU ARE PROACTIVE OR NOT IN SEEKING OUT DIVERSE TALENT TO WRITE TO THE TOP? >> THE GAMING INDUSTRY IN GENERAL HAS VERY POOR NUMBERS WHEN IT COMES TO GENDER PARITY. HALF OF GAMERS ARE WOMEN WHICH
IS NOT REFLECTED IN THE MAKEUP OF THESE COMPANIES INCLUDING PUBLICLY TRADED COMPANIES. IF YOU ARE NOT ACTIVELY WORKING TO BOOST THESE NUMBERS ESPECIALLY IF YOU ARE A COMPANY THAT'S EMPOWERED TO PAY A LOT OF MONEY FOR TOP TALENT, THAT SHOWS THAT THE ISSUE HAS NOT BEEN PRIORITIZED PARTICULARLY IF YOUR COMPANY HAS EXISTED FOR 20 YEARS. A LOT OF THESE GAMING COMPANIES TAKE AN APPROACH WHERE THE BEST PEOPLE WILL SURFACE TO THE TOP OF THE COMPANY.
SOURCES SPEAKING WITH ME SAY WHAT LOOKS LIKE THE BEST EMPLOYED ONE PERSON MIGHT NOT REFLECT OTHER PEOPLE'S DEFINITION OF THE BEST EMPLOYEE. ED: WHAT CHANGES WILL THEY MAKE? YOU REPORTED SOME STRUCTURAL THINGS ABOUT THE HR DEPARTMENT THAT WILL HAVE TO CHANGE IN THE SUMMER. >> ROBLOX HAS HIRED A GOOGLE ENGINEER TO LEAD THIS DEPARTMENT AND IT MADE CHANGES PRIOR TO THE ARTICLE COMING OUT AND HOPEFULLY, IT WILL CONTINUE MAKING CHANGES IN ORDER TO BOOST DIVERSITY. THAT HAS INCREASED THE
PERCENTAGE OF WOMEN AT THE COMPANY THE LAST COUPLE OF YEARS AND INCREASE THE PERCENTAGE OF NONWHITE EMPLOYEES BUT WE ARE NOT AWARE OF WHAT THE BREAKDOWN IS THERE. CAROLINE: AMAZING PIECE, THANK YOU. WE'VE GOT BREAKING HEADLINES, MICROSOFT CLEARS ANOTHER HURDLE AS THE U.K. COURT HOLDS THE U.K. VETO CASE. THE MOVE COMES AS THE CM -- THE CMA IS GIVING A SECOND CHANCE TO FIX CONCERNS AS THE U.K. JUDGE SAYS HE WILL GIVE HIS
REASONS FOR HOLDING THE CASE LATER. EVERYONE'S BEEN WAITING FOR BATED BREATH ON THIS. ED: THIS IS THE JUDGE GIVING A CONDITIONAL ADJOURNMENT AND IT MEANS THE CMA AND MICROSOFT ARE ON THE SAME PAGE WITH THIS. THEY CAN NOW GO AWAY AND WORK OUT SOME COMPROMISES. SOURCES TELL US THAT ONE OPTION MIGHT BE TO OFFER TO SELL OFF THE U.K. CLOUD GAMING RIGHTS AND ALLOW
THEM TO MOVE FORWARD. JULY 18 IS THE MERGER AGREEMENT DEADLINE WHICH IS TOMORROW. CAROLINE: DOES THIS ALLOW THEM TO GET THERE? ED: THERE ARE SO MANY PROCEDURAL THINGS HAPPENING IN THE FACT THAT THE CMA ALLOWED THEM TO GO TO TRIBUNALS AND WORK IT OUT IN THE FIRST PLACE WAS A SURPRISE SO WHO KNOWS? CAROLINE: ACTIVISION EXTENDING ITS OWN SHARE PRICE, WE ARE AT A SESSION HIGH. WE WILL KEEP A CLOSE EYE ON THIS.
2023-07-18 14:28
Show Video
Other news