'Bloomberg Technology' Full Show (04/14/2023)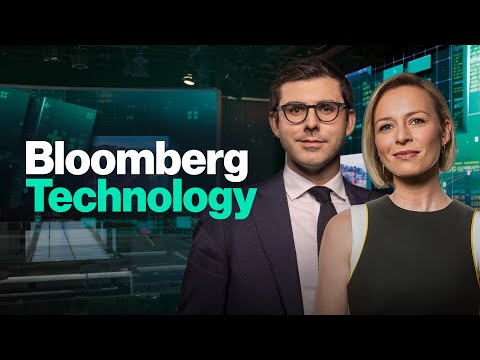 Show Video
>> I'M CAROLINE HYDE OUT BLOOMBERG WORLD HEADQUARTERS. >> I'M ED LUDLOW IN SAN FRANCISCO. THIS IS BLOOMBERG TECHNOLOGY. >> WE ARE URGING SOCIAL MEDIA USERS TO STOP CIRCULATING CLASSIFIED. MEANT AS IT WORKS TO CLEAN UP
THE BIGGEST INTELLIGENCE LEAK IN DECADES. WE WILL DISCUSS. >> TWITTER ALLOWING USERS TO CHARGE FOR SUBSCRIPTION FEES. THEY ARE LOOKING TO GRAB A SOCIAL GIANT MARKET SHARE.
>> WE WILL HEAR FROM THE CEO OF AMAZON WEB SERVICES AS THERE IS A RACE FOR ARTIFICIAL INTELLIGENCE DOMINANCE. SO MUCH MORE COMING UP. LET'S GET TO SOME BREAKING NEWS. OUT OF FRANCE, IT IS COMING. THE CONSTITUTIONAL COUNCIL HAS APPROVED OF THE BULK OF A PRETTY CONTROVERSIAL PENSION REFORM FROM EMMANUEL MACRON. PLUS THE LEADER OF FRANCE AT THE MOMENT, THE BULK OF THIS HAS BEEN APPROVED BY THE CONSTITUTIONAL COUNCIL. NO MARKET REACTION.
WE ARE LOOKING AT WHAT IS HAPPENING IN THE UNITED STATES, OFF BY .1%. IT WILL STRENGTHEN THE RETAIL DATA. WE ARE CONTINUING TO GROW WHICH MEANS THEY WILL HAVE TO TACKLE INFLATION, AND THAT MEANS NASDAQ IS CURRENTLY OFF BY .7%. NOT QUITE THERE.
THE INDEX IS IN THE GREEN. AS WE SEE, BLACKROCK, THE AD SET MANAGEMENT IS COMING OUT FROM WELLS FARGO. WHAT IS HAPPENING IN THE REVERBERATIONS OF TILLICH ON VALLEY WITH DEPOSITS GOING TO THE KEY U.S. BANKS. THE TWO-YEAR YIELDS ARE RISING ON THAT DATA. ON THE WORRY THAT INFLATION -- INFLATION PRESSURES ARE THERE.
RISK ASSETS ARE NOT MOVING AT PARALLEL. LOOK AT THE FIVE-DAY RALLY WE ARE SEEING. IN THE WORLD OF EVE. WE SAW AN UPGRADE WILL EFFICIENTLY, AND PEOPLE ARE FEELING POSITIVE AROUND THE WORLD OF CRYPTOCURRENCY, BUT DIGGING INTO THE BANK NEWS. >> I WANT TO LOOK AT TRANSPORT REALLY QUICKLY BECAUSE BOEING IS DOWN SIGNIFICANTLY. ALONG WITH THE 737 MAX, IT IS DELAYING THE LIVERIES ON THE STOCK. TESLA EARNINGS ARE LOWER TO END THE WEEK, BUT DOWN ALMOST 8%.
ONE OF THE MOST BULLISH NAMES ON THE STREET IS CUTTING ITS PRICE TARGET TO A STREET LOW. WEIGHING ON THE STOCK. CAST RAISING CONCERNS. YOU CAN SEE IT CONTINUE TO STRUGGLE FOR FIRST-QUARTER DELIVERIES BELOW EXPECTATIONS. I LIKE THIS STORY BECAUSE WE LOOK AT HOW THE BANKS ARE PERFORMING FOLLOWING EARNINGS. WE DIDN'T GET TO THE NUMBERS, BUT I KNOW THAT SO MANY OF YOU WATCHING IN THE COLLAPSE OF SILICON VALLEY HAD A CHOICE. I NEED TO DIVERSIFY MY BANK. WHERE DO I GO. JP MORGAN ON THE BOTTOM.
UP WENT 7%. WE WILL TELL THAT STORY BECAUSE THAT IS WHERE A LOT OF FOUNDERS AND VCS WENT WITH THEIR CASH. WAX A REAL SURPRISE. ON THE DOWNWARD TRAJECTORY, FOR THE LAST FEW QUARTERS A JP MORGAN, ARE THEY GOING TO STICK? LET'S GET TO THIS. WE ARE THERE IN EARLY, BREAKING THIS NEWS. TALK TO US ABOUT THE SILICON VALLEY BANK REPERCUSSIONS AND HOW STICKY SOME OF THESE DEPOSITS ARE LIKELY TO BE.
EXIT IS INTERESTING TO SEE JUST THE MOVEMENT. WE POSTED A SURPRISE INCREASE IN DEPOSITS AFTER QUARTERS OF DECREASES. THEY SAY THAT IT IS NOT NECESSARILY STICKY. THEY EXPECT DEPOSIT OUTFLOWS OR PRESSURE TO CONTINUE BECAUSE INTEREST RATES ARE VERY ATTRACTIVE, BUT WHEN YOU LOOK AT IT, THEY REALLY DID END UP A BIG BENEFICIARY OF THE REGIONAL BANKING SYSTEM IN THE LAST COUPLE OF MONTHS. WE ALSO REPORTED THAT THIS IS IMPORTANT BECAUSE PEOPLE AREN'T WORRIED ABOUT REGIONAL BANKS.
THE DEPOSIT NUMBER WAS A LITTLE ABOVE WHAT ANALYSTS EXPECTED. THINKING ABOUT THE BROADER PRESSURES, OTHER BANKS ARE FEELING PRESSURED. >> THAT'S RIGHT WANT TO GO. WHAT IS IT YOU SAID?
ONE 800 JAMIE. THAT IS WHAT HAPPENED AFTER THE COLLAPSE OF THE BANK. >> TO BE FAIR, I SO THAT FROM JONATHAN FERRO. BUT, IT IS CHARMING.
THEY DID GO TO JP MORGAN, AND NEXT WEEK, GOLDMAN SACHS AND MORGAN STANLEY ARE REPORTING, AND PRESUMABLY, THEY WILL ALSO BE BENEFICIARIES, PARTICULARLY MORGAN STANLEY. THAT LOOKS TO BANK A LOT OF THE SILICON VALLEY STARTUP FOUNDERS. REMEMBER, WE TALKED EARLIER IN THE WEEK AT GOLDMAN SACHS. THAT REALLY TARGETED THE LENDING OPPORTUNITY AS WELL.
JP MORGAN SAID NET INCOME IS GOING TO EXPAND MEANINGFULLY. THAT IS PICKING UP BUSINESS WE ARE SEEING FROM OTHER FIRMS. GETTING OUT OF THE MARKET, BUT ALSO, INTERESTINGLY, I FIND THIS TO BE A TECH PLAY. A LOT OF THIS INTEREST COMES FROM CREDIT CARDS. IF YOU THINK ABOUT THE PAYMENT BUSINESS IN THE CREDIT CARD BUSINESS, EVERYTHING ONLINE, THOSE ARE THE THINGS THAT ARE REALLY FACILITATING ANY OF THE LOVE YOU ARE SEEING IN THE BANKING SYSTEM.
THIS IS WHAT IS BIG BANKS AND FINTECH AND WRAPPING IT INTO A FOCUS FOR US. LET US ROUNDED OUT WITH WHAT IS HAPPENING WITH THE PUBLIC READ IT IS INTERESTINGLY UNDER PRESSURE. OUR PEOPLE WORRIED ABOUT WHAT IS COMING. >> UNTIL THAT QUESTION IS CLEARED UP, AND MEMBER, WE HAVE A BIG CALIFORNIA TIDE, THEY REALLY BANK A LOT OF THE WEALTHY IN CALIFORNIA, AND THERE ARE A LOT OF QUESTIONS ABOUT HOW FAR THEY'VE GONE, AND PLACES OTHER BANKS MIGHT NOT THE ABLE TO GO. WHAT IS LEFT BEHIND AS THEY ARE UNDER PRESSURE. UNTIL THEY REPORT AND THAT IS
OUT OF THE WAY, IT IS HARD TO SAY THAT THE SYSTEM ISN'T ALL CLEAR, BUT IT IS A PROBLEM -- A PROMISING SIGN WE ARE SEEING THIS START CLEANLY TODAY, BUT WE DO HAVE TWO WEEKS WHERE THERE WILL BE A A LOT OF QUESTIONS ABOUT THE CLIENT BASES WE ARE TALKING ABOUT, AND WHAT KIND OF ASHER THE BANKING SYSTEM MIGHT FEEL. >> USED TO BE ONE 800 GREAT BACKER. NOW IT'S ONE 800 JAMIE DIMON. IT IS SO INTERESTING TO SEE THE NET RESULT OF THE EFT'S -- SVB CLASS. THANK YOU SO MUCH. LESS GO OVER TO WASHINGTON DC. THE WHITE HOUSE IS URGING
SOCIAL MEDIA COMPANIES TO PREVENT THE CIRCULATION OF INFORMATION THAT COULD HURT NATIONAL SECURITY. THEY ARE WORKING TO CLEAN UP THAT INTELLIGENTLY. JOINING US NOW FOR MORE IS OUR SECURITY EDITOR. THE ARTICLE LEAGUE SET IS ALL. HOW DOES A 21-YEAR-OLD WITH A DRIVERS AND 18 MONTHS EXPERIENCE GET ACCESS TO THE DATA. WE HAVE AN ARREST. WHAT IS THE
LATEST DETAIL? >> HE HAS BEEN CHARGED NOW WITH THE UNLAWFUL RETENTION OF DISSEMINATION UNCLASSIFIED INFORMATION. THE BIG QUESTION HERE IS WHAT THE GOVERNMENT CAN DO, AND THAT WARNING FROM THE WHITE HOUSE, HEY, IF YOU SEE CLASSIFIED INFORMATION ONLINE, DON'T SHARE IT. IT GETS TO WHAT A STRUGGLE THERE IS.
THE ISSUE IS THERE WILL BE A PRIVATE CHAT ON DISCORDANCE TRYING TO SPREAD STUFF AROUND TO FRIENDS. THEN, ONE OF THOSE CHATS WILL TAKE IT AND AMPLIFY IT MORE BROADLY ON THE WIDER NET. SO FAR, THE ADMINISTRATION IS MAKING CLEAR THAT IT HAS NOT SHOWN HOW TO CLAMP DOWN ON SOMETHING LIKE THAT, AND IT WILL HAVE A HARD TIME DOING SO. >> THE RESPONSIBILITY THAT WAS CALLED ON FOR THE SOCIAL MEDIA PLATFORMS IS COMING FROM THE PRESS OFFICE OVER AT THE WHITE HOUSE. DO YOU THINK THAT IS IN ANY WAY REALITY? >> DISCORD DID COOPERATE WITH THE ADMINISTRATION ON THIS AS HAVE OTHER COMPANIES IN THE PAST. IN LARGE PART, THESE COMPANIES DO NOT WANT TO HAVE TOP-SECRET CLASSIFIED INFORMATION DISTRIBUTED ON THEIR PLATFORMS, BUT THEIR GUESTS HAVE A PRIVATE CHAT THAT WAS RELATIVELY SMALL.
BY ALL ACCOUNTS, HE WAS PUTTING INFORMATION ON THERE AS FAR AS LAST DECEMBER. THEN, HE SWITCHED OVER FROM TRANSCRIBING TO ACTUALLY POSTING DOCUMENTS, SO WHAT CAN THEY DO. HOW DO THEY HAVE TO WATCH THESE CHATS. THAT IS SOMETHING COMPANIES
HAVE TO GRAPPLE WITH -- GRAPPLE WITH. >> THE FBI IS RELEASING AN AFFIDAVIT FROM FRIDAY, AND I WANT TO POINT OUT THAT DISCORD, THE SOCIAL MEDIA COMPANY WAS NOT NAMED IN THE AFFIDAVIT. THEY DID PROVIDE THE FBI WITH A RECORD REQUEST BECAUSE THEY WERE ORDERED TO DO SO BY THE COURT. I WANT TO GO BACK TO THE INDIVIDUAL INVOLVED IF WE CAN. WHAT HAPPENS HERE? WHAT IS THE BREATH OF INFORMATION THAT WAS PUT OUT THERE BY HIM, AND WHAT ARE THE LEGAL PROCEDURES GOING FORWARD? >> IF YOU LOOK AT THE ARRAIGNMENT AND THE CHARGING DOCUMENTS, IT APPEARS TO BE FAIRLY CLEAR-CUT. IN TERMS OF WHAT HE IS ACCUSED OF DOING, AND THE EVIDENCE THEY HAVE AGAINST THEM, THAT ALL LOOKS FROM A LAYMAN'S PERSPECTIVE PRETTY DARN STRONG, BUT THE ISSUE THAT IS GOING TO HAPPEN NOW IS HOW MANY DOCUMENTS WERE THERE? THERE WERE DOZENS WE HEARD ABOUT, BUT THERE IS A WHOLE OTHER ELEMENT WHERE EARLY ON, THEY WERE TYPING OUT INFORMATION FROM PREVIOUS DOCUMENTS AND PUTTING THAT OUT TO HIS FRIENDS. THEN, THEY DECIDED IT WAS TOO MUCH OF A HASSLE SO THEY WILL PHOTOGRAPH DOCUMENTS BECAUSE THAT WAS EASIER TO DO, SO THE BIG QUESTION IS, WE DON'T KNOW THE FULL EXTENT OF WHAT WAS ACTUALLY LEAKED.
THE DOCUMENTS WE KNOW ABOUT SO FAR ARE EXTREMELY DAMAGING. I THINK, INVESTIGATORS ARE GOING TO BE HONING IN ON THE RUSSIAN OF OTHER THAT IS IT, OR IF THERE IS MUCH MORE DAMAGE THAT THEY DON'T KNOW ABOUT. NEXT THANK YOU. MEANWHILE, LET'S STICK TO WASHINGTON. A LITTLE REMINDER.
IF YOU'RE LUCKY ENOUGH TO HAVE A TERMINAL, BLOOMBERG SURVEILLANCE IS CURRENTLY ON STAGE INTERVIEWING A WHOLE RAFT OF CENTRAL BANKERS AND ECONOMISTS WHO YOU SEE THERE AT THE MOMENT. IMF AS WELL. BANK OF ENGLAND. SO, JUST STICK WITH US. >> COMING UP. HOST OF THE UPLOAD PODCAST WILL JOIN US TO DISCUSS TWITTER'S MOVE TO ALLOW USERS TO START CHARGING FOR CONTENT. WE WILL GET MORE ON THE SOCIAL MEDIA LANDSCAPE,. THIS IS NUMBER. -- THIS IS BLOOMBERG.
>> TWITTER IS NOW ALLOWING USERS TO CHARGE FOR ACCESS TO THEIR OWN CONTENT. ELON MUSK WE DID THIS ANNOUNCEMENT ON THE PLATFORM AND EVEN SAID HE WILL OFFER AMA'S FOR HIS SUBSCRIBER. JOINING US IS BLOOMBERG'S SARAH FRIER. YOU AND I DISCUSS THIS. JUST AS THAT WE CAME OUT, WE BOUGHT, THAT IS INTERESTING.
ESSENTIALLY, FOR A 12 MONTH. , THEY ARE OFFERING INTERESTING TERMS TO CONTENT CREATORS. >> THEY ARE SAYING YOU WILL GET ALL OF THE MONEY YOU WILL GET. THE ONLY CUT THAT WILL HAVE TO BE TAKEN WILL BE THE MONEY PAID TO THE APP STORE FOR THE FIRST 12 MONTHS. AFTER THAT, WHO KNOWS? IT WILL BE PART OF THE REVENUE PROPOSITION, BUT IN 12 MONTHS, YOU CAN BUILD A COMMUNITY AND YOU COULD HAVE A LOT OF TILTING OF THAT BUSINESS TO SEE WHAT HAPPENS. I JUST WONDER IF TWITTER IS A
PLACE WHERE PEOPLE CAN GET STABILITY BECAUSE THERE HAS BEEN SO MUCH TENSION, SO MUCH TUMBLED BETWEEN TWITTER AND ITS CREATORS. SINCE MUSKA TOOK OVER, THEY ARE LOSING BLUE CHECKMARKS, AND IT HAS BEEN MORE CONFUSING AND HOW TO FIGURE OUT THE ALGORITHM. THERE ARE A LOT OF FACTORS TO CONSIDER IN BUILDING UP THIS BUSINESS. SLOWLY BUT SURELY, THE SUBSECOND TWITTER SEEM TO BE TRYING TO MORPH INTO ONE ANOTHER. >> THAT IS WHAT THE CEO SAID. WE SAID WE SHOULD EXPECT THAT
ON YOUR PROGRAM. THIS IS THE THING. WHEN YOU ARE TRYING TO BUILD NEW REVENUE MODELS, YOU ARE BUILDING IN ALL DIRECTIONS, AND IT IS NOT WORKING FOR TWITTER RIGHT NOW. YOU HAVE TO COME UP WITH SOMETHING ELSE. THEY ARE GOING TO THROW A LOT
OF SPAGHETTI ON THE WALL IN THE NEXT FEW WEEKS OR MONTHS OR YEARS. WE SAW SUBSCRIPTIONS HERE, BUT YOU ALSO BUY IN TRADE STOCKS THROUGH TWITTER. ALL SORTS OF IDEAS ARE THROWN AT US, AND TWITTER BLEW THEIR FIRST IDEA IN THE NEW MONEYMAKING CATEGORY. IT HASN'T SEEMED TO BE DOING
WELL. ONLY 1% OF TWITTER USERS, LESS THAN 1%, BASED ON ESTIMATES, HAVE SIGNED UP FOR THAT. >> BREAKING IT DOWN. WE THANK YOU SO MUCH. LAUREN IS WITH US. VICE PRESIDENT OF DEVELOPMENT. A COMPANY YOU FOCUSED ON AMPLIFYING CREATORS. YOU ALSO HOST A PODCAST WITH PARTNERSHIPS ON THE ARTIST FORMERLY KNOWN AS FACEBOOK, AND I AM INTERESTED IF THIS WILL WORK. IF YOU TRY TO AMPLIFY, LEAVE
AMPLIFY TWITTER IN THIS WAY. >> I DON'T THINK THIS IS A PLATFORM THAT CREATORS CAN TRUST. YOU WERE TALKING ABOUT THAT. THERE WAS SO MUCH TUMBLED AT TWITTER. IN THE PAST FEW MONTHS. SINCE ELON HAS TAKEN OVER. IF YOU LOOK AT THE THREAD WHERE IT WONT TWEETED DID THIS, HALF OF THE COMMENTS ARE TALKING ABOUT PARTS OF THE WORLD THAT ARE BROKEN. IF I AM A CREATOR THINKING ABOUT WHERE TO LAUNCH A BUSINESS, WHICH THIS IS, I WOULD BE VERY SUSPECT ABOUT DOING THAT ON TWITTER. I FEEL YOU CANNOT TRUST THIS
PRODUCT. THEY LOST THEIR EMPLOYEES. YOU CAN TALK ABOUT SECURITY OR RELIABILITY OF A PRODUCT. I WOULD BE VERY -- AS A CREATOR, I WOULD BE RETICENT TO DO THIS. >> THIS IS A GOOD OPPORTUNITY TO TALK ABOUT HOW THE ECOSYSTEM WORKS. YOU NEED TO FOLLOW IT. A QUESTION I HAVE IS, DOES THIS MOVE BRING CONTENT CREATORS FROM OTHER PLATFORMS LIKE TIKTOK AND YOUTUBE. WHERE THEY ALREADY HAVE AN ESTABLISHED FOLLOWING AND MAY NOT HAVE ONE ON TWITTER.
>> I DON'T THINK THIS IS COMPELLING ENOUGH OF AN OFFER TO BRING PEOPLE TO THIS OFFER. WHAT I THINK THIS IS ABOUT ARE THE CONTENT CREATORS ON TWITTER WHO HAVE AMASSED HUGE FOLLOWINGS OF WHICH THERE ARE MANY. MANY HAVE BUILT BUSINESSES OFF OF THAT. IF I AM THERE, I AM STRUGGLING. I HAVE ALL OF THESE FOLLOWERS,
AND I CAN CAPITALIZE ON THAT, BUT I DON'T TRUST THIS PRODUCT. IS THIS BRINGING CREATORS TO TWITTER? NO. THERE ARE OTHER OPTIONS. OBVIOUSLY, PATRIOTIC COMES TO MIND OR META-. THERE ARE OTHER PLACES TO BUILD THAT SERVICE.
>> WITH YOUR JELLY CORPORATE HAT ON, THE CREATIVE HAT OR FACEBOOK, NOW META-. HOW DO YOU QUANTIFY ELON MUSK? HE HAS AN EFFECT. >> I DON'T KNOW WE HAVE ENOUGH TIME FOR THAT. HERE'S WHAT I WOULD SAY ABOUT THIS. YOU CAN'T DENY YOU HAVE AN
INNOVATOR THERE. I THINK ABOUT PAYMENTS. THE PAYPAL BACKGROUND. YOU HAVE THIS, AND DESPITE EVERYTHING THAT'S GONE ON, I THINK THERE IS AN ALLURE ABOUT HIM.
PEOPLE WORSHIP WHAT HE DOES IN TERMS OF WHAT HE'S BUILT. YOU CANNOT DENY HIM AS AN INNOVATOR. THERE WILL BE FOLKS WHO FOLLOW HIM WHEREVER HE GOES. I THINK THERE IS THAT, AND I THINK THAT IS SORT OF INVALUABLE IN A CERTAIN SENSE, WITH WHITE PEOPLE ARE HANGING ON. WE ARE TALKING ABOUT HIM RIGHT NOW. WE ARE HANGING ONTO EVERY WORD
BECAUSE WE KNOW THERE IS A GENIUS THERE. NO ONE HAS RUN H PLATFORM LIKE THIS, AND I WAS SHOCKED HOW MUCH FACEBOOK CAN BREAK WHEN I WAS THERE. WHAT YOU MEAN IT DOESN'T WORK SOMETIME? THESE ARE SO BUGGY AND THEY BREAK ALL THE TIME. THERE IS AN INFRASTRUCTURE TO SUPPORT THIS BASICALLY.
A BASIC FUNDAMENTAL THING THAT NEEDS TO BE DONE BEFORE HE BUILDS THIS. BUT IN SOME WAYS I WANT THIS TO WORK BECAUSE I THINK THAT HE IS SUCH A GENIUS THAT HE COULD BRING THIS AND HE IS JUST ASKING WHETHER OR NOT WE CAN BRING THIS. I THINK IN SOME WAYS, IT IS VALUABLE, AND UNDETERMINED. >> ONE THING THAT STOOD OUT TO ME IS FROM THE OTHER NIGHT. ELON MUSK TALKED ABOUT HOW THE AD SLOWDOWN WAS IMPACTING COMPETITORS. NOT JUST TWITTER. HE BELABORED THAT POINT, AND ON THE SHOW, ON SUB STACK, WE SAW PEOPLE MAKING MOVES.
NEXT TO THAT POINT, WE MADE AN IDEA THAT GOING INTO NOTES, THEY ARE MORE LIKE TWITTER. TWITTERS SOME WAYS PUTTING LINKS IN ON SUB STACK, AND WHERE ARE YOUR PEOPLE WANTING TO BUILD COMMUNITY? IS IT ABOUT SUB STACK? DO YOU NEED TO BE ACROSS ALL PLATFORMS? THAT IS FUNDAMENTALLY WHAT THEY ARE OFFERING. MOST CREATORS ARE EXPERTS IN ONE OR TWO PLATFORMS, AND THEY RECKON EYES THERE IS A HUGE AUDIENCE THAT IS NOT JUST SERVICING, SO WE ARE INTERESTED -- WE ARE VIDEO FOCUSED, SO WE ARE LOOKING AT CREATORS WHO ARE WORKING WITH THEM ON A VIDEO PLATFORM. I UNDERSTAND THAT TWITTER HAS ALL SORTS OF THINGS, INCLUDING VIDEO, BUT IT'S THINKING ABOUT PLATFORMS LIKE PINTEREST AND SPOTIFY. THOSE, WE ARE SEEING INTEREST
IN AS THEY SEEM MUCH MORE STABLE. THE OPPORTUNITY IS REALLY EXCITING, AND WE SAW A LOT OF INTEREST THERE. >> FRIENDLY I WOULD SAY. WE THANK YOU. , NICE PEOPLE. WE THANK YOU FOR BEING A NICE PERSON.
COMING UP, AMAZON IS EXPLORING AI AND TAKING ON A CHAT GPD, BUT SOME REGENERATIVE AI. WE LOOKED AT THIS WEB SERVICE TO SEE HOW THEY ARE BRINGING AI TO THE CLOUD. THIS IS BLOOMBERG. >> AMAZON IS MAKING GOOD ON ITS MISSION TO BRING GENERATIVE AI TO CLOUD CUSTOMERS. I SPOKE TO ADAM ABOUT AI INTEGRATION ON AWS AND WHETHER SUCH AN INFLUENCE. THROUGH THE LAUNCH. >> WE ARE CONFIDENT THAT ABOUT THE TITAN MODELS WHICH ARE AMAZON'S OWN BRANDED FOUNDATION MODELS, AND THEY WILL BE AVAILABLE AS PART OF THAT BEDROCK, ALONG WITH LEADING THIRD-PARTY STARTUPS.
THE AMAZON TITAN MODELS WILL BE EXCITING AND POWER BOTH AMAZON INTERNAL USE CASES AND BE AVAILABLE TO EXTERNAL CUSTOMERS TO BUILD GENERATIVE AI SOLUTIONS ON TOP OF THIS. >> YOU'VE PLAYED YOUR HAND AND THE FELID OF GENERATIVE AI ON THE SAME DAY THAT THE CEO OF THE BROADER COMPANY IS GIVING HIS OUTLOOK ON THE WORLD. YOU TALKED ABOUT AWS FACING SHORT-TERM HEADWINDS. HOW ARE YOU MANAGING THEM. WHAT IS THE VIEW OF THE WORLD MACRO SPEAKING, RIGHT NOW? I DON'T THINK IT IS ANY SECRET THAT THERE HAVE BEEN MACROECONOMIC HEADWINDS. COMPANIES WITH THE INDUSTRY
HAVE SEEN A SLOWDOWN OR HEADWINDS OF DIFFERENT VARIETIES. WE ARE VERY CONFIDENT IN THE LONG-TERM OUTLOOK. THERE IS A DEMAND FOR THE CLOUD THAT REMAIN STRONG. CUSTOMERS TELL US THAT WE REMAIN AS WE'VE ALWAYS BEEN. THE LEADING CLOUD WITH THE BROADER SET OF CAPABILITIES IN THE DEEPEST SET OF FEATURES WITH EACH OF OUR SERVICES. WITH LEADINGS SECURITY AND OPERATIONAL PERFORMANCE, WE FEEL CONFIDENT THAT WE ARE GOING TO REMAIN ON A LONG-TERM ROAD TO PROVIDE VALUE, AND WE ARE FOCUSED ON CONTINUING TO INNOVATE IN THE AREA THAT MATTERS MOST TO OUR CUSTOMERS, SUCH AS GENERATIVE AI AND CHOICE AND DEMOCRATIZATION TO THE AREA, JUST LIKE WE'VE ALWAYS DONE FOR COMPUTING AND I.T..
AND OF COURSE, ON HELPING OUR CUSTOMERS, THEY ARE TRYING TO BE COST-EFFICIENT, AND THEY TIGHTEN THEIR BELTS. WE DON'T LEAD AWAY FROM THAT, AND WE SAY THAT WE WANT TO LOWER THE COST BECAUSE WE KNOW YOU NEED THIS RIGHT NOW. >> SUCH A GREAT CONVERSATION. WE THANK YOU FOR THAT. WE ARE TALKING TECH. LET'S GO TO ASIA, XI JINPING. HE IS REAFFIRMING A CALL TO BE MORE SELF-RELIANT ACROSS THE INDUSTRY, INCLUDING SCIENCE AND TECHNOLOGY TO SOUTHEAST CHINA.
XI JINPING CALLED FOR FURTHER STEPS TO ENHANCE INDEPENDENT INNOVATIONS. ALSO, BLUE FOCUS IS ONE OF THE COUNTRY'S BEST NEW MEDIA AGENCIES. HE PLANS TO LACE THIRD-PARTY COPYRIGHT WITH GRAPHIC DESIGNERS. THE CHAT GPT STYLE OF SYSTEM IS HAPPENING. PEOPLE REPORT THAT THE COMPANY HAS REACHED OUT TO TECH FIRMS TO EXPLORE LICENSING TECHNOLOGY. >> THE JUSTICE DEPARTMENT IS SAYING THAT GENERATIVE AI AND INNOVATIONS MAY HAVE BEEN RELEASED YEARS AGO IN THE UNITED STATES IF IT WASN'T FOR GOOGLE'S PRESENCE.
THIS COMES AHEAD OF A SUIT AGAINST GOOGLE SET TO GO TO TRIAL >> GRABBING THE SPOTLIGHT FROM BITCOIN WITH AN UPGRADE. MORE ON THAT AND CRYPTO TRENDS. WE ARE TAKING THAT FROM EDGE TO KNOW. THIS IS BLOOMBERG. >> WELCOME BACK TO BLOOMBERG TECHNOLOGY I AM CAROLINE HYDE. WE ARE ALONGSIDE ED LUDLOW IN SAN FRANCISCO. LET'S CHECK IN ON THE MARKETS. WE ARE SEEING A DIAL BACK ON
TECH BUT WRAPPING UP IN TERMS OF THE BANKING SECTOR. THE NASDAQ IS OFF BY .8%. THIS IS ABOUT THE MATTER -- MACRO PICTURE. UNFORTUNATELY, IN THE PRICING, INFLATION IS NOT DIALING BACK AS QUICKLY AS WE WOULD HOPE. TRYING TO KEEP LOOKING IN SLOWING THIS DOWN.
THAT IS WHAT THE RETAIL DATA IS SHOWING. THAT WILL AFFECT TECHNOLOGY STOCKS. FINANCIALS ARE UP BECAUSE J.P. MORGAN CAME OUT WITH NUMBERS THAT LOOKED AT SILICON VALLEY BANK. THEY ARE DOING BETTER THAN HAD BEEN FEARED.
WE SAW A LIFT, AND A TWO-YEAR YIELD AND IT BORROWED COST ON THE RISE, BUT THIS IS A BASIS POINT MOVE. IT IS REALLY PRICING AND WITH THE FEDERAL RESERVE IS GOING TO DO AND HOW MUCH HAS TO TACKLE. INFLATION IS MOVING ON BECAUSE I THOUGHT THIS WAS AN INFLATIONARY HEDGE BUT IT IS NOT. EVEN AS WE LOOK AT TECH STOCKS COME OFF THE BOARD, WE DON'T SEE THAT HOLDING UP TO THE GAINS OF THE DAY. WE ARE STILL AT THE HIGHEST LEVEL SINCE MAY OF 2022. ALL OF THIS COMING AFTER AN UPGRADE EARLIER IN THE WEEKEND.
>> LET'S BRING IN DEACON KLEIN. THE CHIEF BUSINESS OFFICER OF EDGE AND NO. THE SOFTWARE COMPANY BEHIND THE GRAFT AND QUERY PROTOCOL. ORGANIZING DATA AND MAKING OPEN DATA A PUBLIC GOOD. YOU ARE AN INSTRUMENTAL NAME. IN BLOCKCHAIN INDUSTRY, REGARDING THE UNDERSTANDING OF WHY AND TECHNOLOGY. WE HAVE BEEN SHOWING ONE
DIGITAL ASSETS. WHAT I WOULD LIKE TO ASK YOU IS TO EXPLAIN TO US THE MOMENTUM RIGHT NOW THAT IS IN BITCOIN. IS THAT COMING FROM RENEWED ENTHUSIASM THAT THE BLOCKCHAIN TECHNOLOGY IS WORKING, IT IS PROGRESSING AND MOVING FORWARD? >> ABSENTLY. WITH WHAT WE SAW, THERE IS A MASSIVE MILESTONE THAT IS IN THE WORKS FOR SEVEN YEARS, AND IT IS REALLY KIND OF A PARADIGM SHIFT THAT WE ARE SEEING. WE ARE CHANGING THE WAY WE COORDINATE, AND WE COORDINATE BRAND-NEW ATTENTIONS ONLINE. THIS IS JUST A MASSIVE PROVED
TO THE INDUSTRY OF WHAT IS POSSIBLE. IT IS REALLY EXCITING TO SEE, BUT TO YOUR POINT, THERE ARE SO MANY DIFFERENT PROJECTS IN THE ECOSYSTEM, AND IT IS VERY MUCH PROVING ITSELF IN TERMS OF A NEW PARADIGM WHEN IT COMES TO MONETARY POLICY AND THE SYSTEM. AND THE GRAFT IS VERY MUCH IN THE DECENTRALIZED CATEGORY. >> BEFORE WE DIVE INTO THIS GRAPH. YOUR FIRST PROTOCOL, TALK TO US ABOUT WHO IS BEING DRAWN BACK INTO THIS IN PARTICULAR. IS IT RETAIL? IS IT INSTITUTIONAL AND STRESS? ARE PEOPLE ALREADY COMMITTED, BUT HELPING AMID LOW LIQUIDITY AT THE MOMENT? >> MANY OF US HAVE LOOKED AWAY FROM THE MARKET, AND WE ARE FOCUSED ON BUILDING, AND I THINK THIS MILESTONE ACCOMPLISHES THAT UPGRADE WITH US MOVING TO A THEORY ON WITH A GREAT EXAMPLE OF THAT. THE BUILDERS HAVE CAP BUILDING,
AND IT IS AT AN ALL-TIME HIGH. YOU ARE SEEING THE HEAD OF THE MARKET. THERE IS A 15% THAT IS NOT LIQUID. YOU CANNOT WITHDRAW THAT. NOW, WITH THIS UPDATE, THERE IS A LOT OF THOUGHT AROUND DUMPING COINS, AND IT WORKS TODAY THAT DEPOSITS ARE HIGHER THAN WITHDRAWALS.
WITH 18,000 500 BEING DEPOSITED. MORE THAN WITHDRAWALS. THAT IS AN EXCITING MOMENT, AND I IN, WHEN YOU SAW BTC DOWN AHEAD OF THIS UPGRADE, IT IS AN INDUSTRY PROVING PEOPLE WRONG. >> YOU SAID, YOU LOOK AWAY FROM PRICES, AND I'M AFRAID TO SAY YOU PROBABLY HAVE TO LOOK AWAY TO A CERTAIN DEGREE BECAUSE IT IS WELL OFF THE HIGHS OF MORE THAN TWO DOLLARS. MANY WOULD SAY IT'S AN EXTRA ORDINARY. OF TIME, BUT HOW MUCH DOES IT MATTER THAT THESE COINS PASS ON WITH THE RALLY WE HAVE SEEN IN THE COIN.
DOES IT MATTER ABOUT THE PRICE OF ONE STOKE AND WHEN YOU'RE TRYING TO BUILD AN ECOSYSTEM? >> I THINK GRT IS A WORK UTILITY TOKEN, SO THE CONCEPT IS THAT YOU BUY IT ONLY TO USE IN A NETWORK, AND THERE ARE DIFFERENT ROLES, AND AGAIN, IT COMES TO THE INCENTIVE AROUND COORDINATION AND COORDINATE ONLINE. THERE ARE MANY PARTICIPANTS. HUNDREDS OF THOUSANDS OF PEOPLE ACROSS THE ECOSYSTEM ARE PARTICIPATING IN THESE PROTOCOLS, AND THEY ARE COMPENSATED COMMENCE OR TO THE VALUE THEY PUT IN, AND THAT IS ONE OF THE POWERFUL PIECES BEYOND JUST LOOKING AT THE MARKET OR THE PRICES READ THESE WERE PROTOCOLS, WE TALK ABOUT THE THOUSANDS USING AND THE INTEGRATION SUCH AS EUNICE COLE. A LOT OF THIS, THESE PROTOCOLS,
THEY ARE ABOUT ACCESS. DEMOCRATIZATION. ASK YOU BASICALLY TAKE IT THROUGH THE GRAFT. I WANT YOU TO EXPLAIN TO US WHAT THAT IS, BUT YOU WANT PEOPLE TO PUBLISH OPEN API, CONTRIBUTE TO THE NETWORK AREA FOR IT TO BE OPEN ACCESS PLATFORM. >> THE GRAPH IS A MARKETPLACE FOR PUBLIC DATA.
YOU THINK ABOUT GOOGLE, AND IN THE GRAPH NETWORK, YOU HAVE OVER 400. THERE ARE 400 DIFFERENT COMPANIES ALL AROUND THE WORLD OPERATING INDEPENDENTLY. SERVING QUERY. YOU CAN THINK OF SEARCH, IN THE GRAPH NETWORK. FOR THESE APPLICATIONS, THERE ARE OVER 700 APPLICATIONS ON THE NOW NETWORK READ YOU PAY FOR THESE IN GRT, AND THAT IS A POINT OF GRT TO BE USED ACROSS THESE APPLICATIONS. IT IS EXCITING TO SEE HOW MANY PEOPLE ARE USING THESE APPLICATIONS AND AT AN ALL-TIME HIGH.
>> ONE OF THE REASONS PEOPLE ARE EXCITED ABOUT THIS IS THAT IT IS AT THE INTERSECTION OF AIA AND CRYPTO. ARE YOU IN AI STARTUP #AND ENTREPRENEUR IN THAT RESPECT? >> I WOULDN'T SAY THIS GRAPH IS IN AI PROJECT. IT IS ABOUT OPEN DATA, BUT WHAT IS EXCITING ABOUT AI AND THE INTERSECTION AND WEB THREE IS THAT YOU CAN IMAGINE HAVING A CHAT GPT ON TOP OF THIS GRAPH WITH VERIFIABLE DATA AND INFORMATION. THAT IS REALLY EXCITING BECAUSE GARBAGE IN, GARBAGE OUT WITH AI.
AND YOU HAVE GREAT ARGUMENTS AROUND THE GARBAGE, USING AI TECHNOLOGY. IF YOU CAN VERIFY THAT TECHNOLOGY, THAT'S WHEN IT BECOMES EXCITING, AND THAT IS WHEN THE TEAM OF CORE DEVELOPERS IS ACTUALLY WORKING ON THAT. WITHIN THE GRAPH, THE INDEX USES MACHINE LEARNING. AROUND PRICING QUERIES. >> ON THIS PROGRAM, WE ARE IN THE MARKETS AND WE ARE TRACKING BACK. BUT, WHAT WE'VE LEARNED IS THAT WATCH PARTIES ARE FOR A THEORY IN. PEOPLE ARE CLOSELY FOLLOWING TECHNOLOGY. THE DEVELOPMENT IN THE UNDERLYING TECHNOLOGY.
THAT CONVERSATION IS CREEPING BACK IN. THE SHOW IS ABOUT UNDERLYING TECHNOLOGY AND HOW MUCH THE REGULATORY ENVIRONMENT IMPEDES THE CONVERSATION ABOUT UNDERLYING TECHNOLOGY IN THE UNITED STATES. >> IS DEFINITELY INTERESTING TO SEE HOW THE UNITED STATES HAS BEEN APPROACHING THE REGULATORY MARKET. THERE IS A CHANCE THAT THEY ARE STIFLING INNOVATION AND PUSHING THAT OVERSEAS, BUT I THINK ONE OF THE POSITIVES WITH THEIR REGULATORY CRACKDOWN IS THAT IT'S PUSHING PEOPLE TOWARDS TRANSPARENT SYSTEMS AND FURTHER DECENTRALIZATION AND FURTHER CENSORSHIP RESISTANCE. THIS INDUSTRY HAS ALWAYS BEEN ABOUT GIVING POWER AND CONTROL BACK TO INDIVIDUALS AS OPPOSED TO UNLOCKING A CENTRALIZED COMPANY. THAT IS POWERFUL.
I THINK THE FASTER WE GET THERE THE BETTER. THE REGULATORY ENVIRONMENT IS PUSHING THE INDUSTRY IN THAT DIFFRACTION WHICH IS A POSITIVE. >> GREAT TO HAVE TIME WITH YOU. >> THANK YOU. >> CO-FOUNDER FOR EDGE. >> MEANWHILE, >> COMING UP. OBSERVABILITY PLATFORMS. SORRY
ABOUT THAT. $50 MILLION RAISED EVEN FOR THE VC LANDSCAPE ROILING A LITTLE BIT FOR THE SVB COLLAPSE IN A BROADER DOWNTURN, BUT MORE ON THAT WITH CHRISTINE YEN. I WANT TO TAKE A QUICK LOOK AT SEMICONDUCTORS. 7/10 OF 1%.
IT IS HEADING FOR A SECOND CONSECUTIVE WEEKLY DECLINE. MIXED STORIES HERE. MEMORY SPACE IS ADDRESSED, BUT WITH THE RUN-UP IN NVIDIA, WE ARE STARTING TO SEE EVALUATION QUESTIONS.
WE ARE PULLING BACK RATED ON THE PHILADELPHIA INDEX. THIS IS BLOOMBERG. >> TIME FOR THE VC ROUND. CRYPTO CHEER NETWORK IS VALUED
AT $500 BILLION IN 2021 SAYING THAT IT HAS MOVED A STEP POSTER TO THE U.S. IPO, AND CONFIDENTIALLY IT SUBMITTED A REGISTRATION TO THE SEC. THE IPO PRICE RANGE HAS NOT AND DETERMINED YET. THE STARTUP THAT BUILT SATELLITES HAS JUST RAISED $200 BILLION IN A FINANCING DEAL VALUING $1.6 BILLION. THAT IN A ROUND LED BY THE GROWTH THAT IS ACCORDING TO BURKE SOURCES.
MEANWHILE, THE COMPANY IS PLANNING FOR ITS FIRST-EVER LAUNCH THIS SATURDAY. I'VE GOT A FRIDAY TREE FOR YOU. A CHART. >> BRAND-NEW DATA. THIS IS THE WHITE LINE. THE REFINISH TO VC INDEX. IT IS A PROXY INDEX FOR COMPANIES INVESTING IN PRIVATE STARTUPS.
THE VALUATION OF PRIVATE STARTUPS. THIS IS RESEARCH FROM BLOOMBERG INTELLIGENCE OVERNIGHT. BASICALLY, WHEN YOU LOOK AT THE LOWS OF 2018 AND 2020 ON THE LAST ACT 100, WE SEE VC OUTPERFORMING, BUT SOMETHING HAS CHANGED HERE TODAY. THE NASDAQ 100 IS UP 17%. THE REVENGE OF INDEX IS TRAILING BEHIND. I THINK THAT IS REALLY INTERESTING THAT WE HAVE BROKEN AWAY FROM THAT TREND AND TIME WHERE WE HAVE TWO QUESTION FINANCIAL CONDITIONS FOR PRIVATE COMPANIES AND VALUATIONS COMING DOWN. THE ASPECT OF DOING A DOWN
ROUND, BUT THAT IS A NEW CHART. YOU CAN CHECK THAT OUT ON THE TERMINAL. ALSO ON UBER TECHNOLOGY. >> LET US CONTINUE WITH THAT JUXTAPOSITION BETWEEN PUBLIC AND PRIVATE. WE CAN DIG DEEPER INTO THE
VENTURE CAPITAL. YOU SAY IT IS LAGGING BEHIND TECH, BUT SOME PEOPLE, YOU RUN FEW -- THROUGH A FEW. THEY ARE GETTING THEIR FUNDING AND. ALONG WITH THE TURMOIL FOR THE SPOTLIGHT, LET'S BRING IN THE HONEYCOMB CEO. HE IS GOING TO TALK ABOUT A
SERIOUS DEFUNDING ROUND HE DID. HOW HARD IS THE ENVIRONMENT? YOU BROUGHT IN INVESTORS THAT YOU HADN'T PAST INSIGHT FOR EXAMPLE, WHAT WERE THEY WILLING TO BE WRITING CHECKS FOR COMPANIES IN THIS ENVIRONMENT? >> YES. THEY ARE ACTUALLY WILLING TO. I RECOGNIZE THE ENVIRONMENT RIGHT NOW.
NOT ONE I'D RECOMMEND FOLKS GO TO RUN OUT THERE TO RAISE A ROUND, BUT THE FACT OF THE MATTER IS, WE ARE A GROWING COMPANY IN A HUGE SPACE. LAST YEAR, IT WAS THE YEAR WHERE IT WAS CLEAR WE WERE HITTING THE MAINSTREAM, AND WE WERE THE LEADERS IN THE SPACE. SO, FOR US, THE ROUND IS HONESTLY AN OPPORTUNISTIC ROUND THAT CAME TOGETHER QUITE QUICKLY. AND, IT MAKES ME GRATEFUL FOR THE CONTINUED SUPPORT FROM OUR EXISTING INVESTORS. >> ANOTHER HEADLINE AS WELL. I LOVE THAT YOU TELL US THIS WAS OPPORTUNISTIC TO BUILD WHAT YOU SAY IS THE BEST OBSERVABILITY FOR SOFTWARE ENGINEERING AREA WHAT DO YOU DO? HOW ARE YOU HELPING THESE CUSTOMERS THAT WE ARE SHINING A LIGHT ON? >> IN THE SIMPLEST TERMS, WE HELP ENGINEERING TEAMS UNDERSTAND WHY SOFTWARE IS NOT BEHAVING THE WAY THEY EXPECT.
HE FLASHED SOME GREAT LOGOS UP THERE. VANGUARD FOR WHY THE PAGES ON THE INVESTORS WEBSITE IS NOT LOADING. SLACK USES US TO FIGURE OUT WHY THERE FIXES DON'T GET RELEASED. IN SOFTWARE, THERE IS A SLIGHT DIFFERENCE BETWEEN THE WAY THAT YOU CODE OR BEHAVE WHEN YOU HAVE IT IN YOUR HEAD, AND WHAT IT IS LIKE IN FRONT OF REAL USERS. WE HELP ALL OF THESE ENGINEERING TEAMS SHORTEN THAT DISTANCE AND MAKE SURE THAT WHAT THEY THINK THEY'RE PUTTING OUT THERE IS WHAT THEIR USERS ARE EXPERIENCING.
>> ON BLOOMBERG TECHNOLOGY, WE HAVE SO MANY FOUNDERS OUT THERE. COMPANIES ARE MUCH SMALLER THAN YOURS, THEY ARE ABLE TO RAISE MONEY. YOU JUST EXPLAINED THE PROBLEM YOU ARE WORKING ON, IN THE ADDRESSABLE MARKET. HOW DO YOU USE THOSE FUNDS? TELL US ABOUT THE SIZE OF THE BUSINESS AND HOW YOU WILL MANAGE LONGEVITY AND RUNWAY.
>> WE ARE ABOUT -- ON THE SIDE OF THIS BUSINESS, WE HAVE A GROWTH OF HEADCOUNT. MAYBE A HUNDRED 60 OR 70 FOLKS LOOKING FORWARD. WE ARE REALLY EXCITED TO USE THIS CAPITAL TO EXPAND AND INVEST IN OUR ECOSYSTEM.
WE REALLY JUST CONTINUE TO COMMIT TO STAYING ON THE BLEEDING EDGE OF WHAT IS POSSIBLE READ WITH THIS SPACE, WE ARE INVESTING IN NEW TECH FRONTIERS. REALLY, WE AS A COMPANY TEND TO BE FAIRLY PRAGMATIC. IT IS REALLY WHAT HELPED US READ -- WHETHER THE LAST COUPLE OF YEARS. NOT JUST CHASING HIGH VALUATIONS, BUT RUNNING THE RISK OF A DOWN ROUND. THIS IS AN UP ROUND.
I THINK, OUR FOCUS HAS BEEN ON BUILDING A GREAT PRODUCT, BUILDING A STRONG BUSINESS, BUILDING A COMPANY PEOPLE ARE PROUD TO BE A PART OF IT IT IS A LITTLE TOO GLIB TO SAY THE REST WILL FOLLOW. IF YOU KEEP YOUR FOCUS ON THOSE THINGS, THE MARKET IS JUST ANOTHER TOOL TO CONTINUE ACHIEVING GOALS. >> YOU FORMERLY WERE A SOFTWARE ENGINEER ON FACEBOOK.
NOW YOU ARE KNOWN AT METRICS, AND WHEN I WAS A START UP GRINDER, WE WERE DISCUSSING LAYOFFS, AND THE OPPORTUNITY THEY CAN OFFER. ARE YOU GOING OUT THERE TO HIRE SOME TALENT FROM YOUR FORMER EMPLOYER WHICH MAY NOW BE ON THE MARKET, GIVEN THE MONEY YOU RAISE? >> SOME. AS WITH EVERYONE, WE ARE DOING IT PRAGMATICALLY AND NOT FULLY WITH AN EYE TO MANAGE COST AND EFFICIENCY. BUT WE ARE HIRING. WE ARE CONTINUING TO DO EXCITING WORK ON THE BLEEDING EDGE OF OBSERVABILITY AND TECHNOLOGY. WE MAKE A REAL IMPACT IN THE
EYES OF OUR CUSTOMERS AND SOFTWARE ENGINEERING PRACTICES. EVERY DOOR OPENS AND CLOSES. WE ARE VERY EXCITED TO BUILD THE BEST TEAM WE CAN TO BUILD THE BEST PRODUCT AND SERVICE WE CAN. >> IT'S SO INTERESTING TO GET REAL TERM PERSPECTIVES FROM A FOUNDING CEO. THE OTHER THING WE WERE DISCUSSING IS THE IDEA THAT NOT EVERYONE IS IN SAN FRANCISCO OR THE BAY AREA. PEOPLE ARE THERE FROM ALL OVER THE WORLD.
>> AND SAN MARINO. HOW ARE YOU BUILDING A TEAM. ARE YOU BUILDING IT IN RENO OR GLOBALLY? HOW DO YOU SEE THE WORLD IN WHICH WE LIVE IN, AND WEIGHING IN AT THE BEST ENGINEERING TALENT? >> WE ARE LARGELY CONCENTRATED IN THE UNITED STATES AND CANADA. WE HAVE FOLKS IN THE U.K..
WE HAD ASPIRATIONS TO BE A DISTRIBUTED COMPANY BEFORE COVID. SHIFTING TO REMOTE WORK HITTING AN ACCELERATOR FOR PLANS WE HAD IN PLACE. I LOOKED RECENTLY AND I WAS SURPRISED TO FIND THAT TWO THIRDS OF OUR COMPANY ARE LOCATED OUT OF TECH HUBS. >> IT FOLKS FROM UTAH AND TENNESSEE AND IT IS WONDERFUL TO TAP INTO A TALENT POOL THAT DOESN'T HAVE TO BE CONCENTRATED IN A PACIFIC THE -- SPECIFIC GEO.
TIMES ARE HARDER, BUT REMOTE WORK IS WHAT WE ARE COMMITTING TO. >> YOU FOUNDED A BUSINESS BECAUSE YOU RECOGNIZE THE I.T. LANDSCAPE WAS CHANGING. I WANT TO END ON ASKING YOU, WHAT IS CHANGING AND TECHNOLOGY THAT IS A DRIVER FOR YOUR COMPANY. IS AI AND ALL OF THE DATA
CONVERSATIONS ABOUT THE INPUTS? >> I THINK IN TERMS OF DRIVING THE COMPANY, THE WAY WE BUILD SOFTWARE HAS CHANGED DRAMATICALLY IN THE LAST FIVE OR 10 YEARS. WITH COOPER 90'S, MICRO SERVICES, TECHNOLOGIES, YOU HAD AN EXPLOSION OF COMPLEXITY AND ARCHITECTURE ON HOW LOGIC FLOWS THROUGH A SYSTEM. WITH THE INCREASING COMPLEXITY COMES WITH A DIFFERENT SET OF EXPECTATIONS FOR ANY TOOLS LIKE OURS THAT ARE MEANT TO MAKE SENSE OF THAT FIRST SOFTWARE ENGINEERING TEAM. THAT TREND -- THEY CONTINUE TO GROW, CRAFTS, AND MAKE SOFTWARE ENGINEERING DIFFICULT. IT IS DEFINITELY AN INTERESTING AREA WE'VE GOT OUR ION.
I THINK THAT THERE ARE TECHNOLOGIES THAT HAVE CASES WHERE COULD BE MISAPPLIED, AND IT IS PERFECTLY APPLIED. IN OUR WORLD, IF YOU MAKE A WRONG AI IS A WRONG CHOICE, IT EITHER RISKS NOT WAKING ENGINEER UP WHEN THE SOFTWARE IS BURNING DOWN IN THE MIDDLE OF THE NIGHT, OR IT RISKS WAKING ENGINEERS UP IN THE MIDDLE OF THE NIGHT WHEN THEY DON'T NEED TO BE, AND BURNING THEM OUT. WE ARE TRYING TO BE VERY THOUGHTFUL ABOUT WHERE WE ASK SOFTWARE TO MAKE DECISIONS. INSTEAD, WE ARE MORE INTERESTED IN HOW WE HELP HUMANS BE BETTER VERSIONS OF THEMSELVES. ONE OF OUR FOLKS I HAVE BEEN BORROWING IS WE WANT TO BUILD MEGA SUITS. NOT ROBOTS. I LIKE THAT. AUGMENTED.
ENOUGH CONVERSATION. THANK YOU. THE CEO FROM HONEYCOMB. COMING UP, IT'S GOING VIRAL. COACHELLA'S BACK. IT'S NOT ALL ABOUT THE MUSIC. IT'S NOT ALL ABOUT BEING THERE IN PERSON EITHER. WE ARE TALKING ABOUT GOING VIRAL. AND, ALSO, LET'S LOOK AT WELS'S GOING VIRAL. WE JUST FINISHED A
CONVERSATION, AND HAVE YOU SEEN THIS PICTURE OF THE POPE? IT APPEARS TO BE TOM CRUISE. THAT THEY ARE FAKE RED DEEPFAKES ARE RISING WITH SIMILAR TECHNOLOGY THAT ALLOWS PRISONERS TO SWAMP. IT IS A SCRUTINY OF STATE PUBLICITY LAWS. CLASS ACTION LAWSUIT LAWS VIOLATE RIGHTS OF PUBLICITY. ULTIMATELY, THE ISSUE COMES
DOWN TO THE STATES, SO OUTCOMES A VARIANT. >> IT LOOKS LIKE THE MICHELIN MAN. >> I THINK IT LOOKS GREAT. LET'S TAKE A LOOK AT SHARES. A LONGTIME BOARD WITH A PRICE TARGET/BY THREE QUARTERS, GIVING UP ON THE TV MAKER AFTER A 92 WIPE AND SHARES. THIS IS ALEXANDER POPLAR. HE HAS REDUCED THE PRICE TARGET TO A WALL STREET LOW. FROM 63, CITING THE NEED TO
RAISE MORE THAN 4 BILLION, AND HIS VIEW, TO FUND ITS GROWTH. THAT IS A CHART YOU LOOK AT AND SAY OUCH. THIS IS BLOOMBERG. >> IT IS GOING VIRAL. COACHELLA FESTIVAL IS ON US. BAD BUNNY IS HEADLINING THE FESTIVAL.
HE WAS IN A CLUB IN CALIFORNIA, BUT IS MORE ABOUT THE NEWS IN REAL LIFE. >> YOU DON'T NEED TO GO. IF YOU ARE A FORTNITE PLAYER, YOU CAN EXPERIENCE IT VIRTUALLY. WHAT ABOUT YOUTUBE?
THEY ARE TELLING IT -- DUBBING IT COUCH ELLA. >> THAT DOES IT FOR BLOOMBERG TECHNOLOGY.
2023-04-15 22:57
Show Video
Other news