'Bloomberg Technology' Full Show (04/12/2023)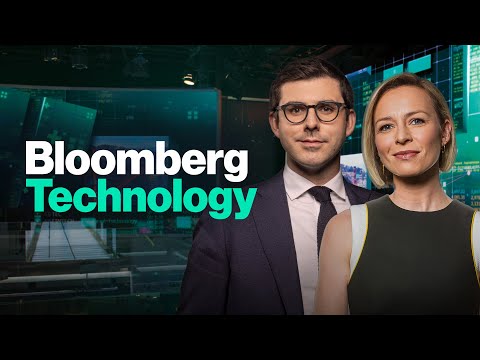 Show Video
>> FROM THE HEART OF WAR INNOVATION COLLIDES IN SILICON VALLEY, THIS IS "BLOOMBERG TECHNOLOGY" WITH CAROLINE HYDE AND ED LUDLOW. CAROLINE: I AM CAROLINE HYDE AT BLOOMBERG HEADQUARTERS IN NEW YORK. ED: I AM ED LUDLOW IN SAN FRANCISCO. THIS IS "BLOOMBERG TECHNOLOGY." CAROLINE: WHAT IT MEANS FOR TECH STOCKS. NISHI SOMAIYA IS WITH US, ALONG WITH MIKE VOLPI. ED: WE WILL GET A READ ON THE HEALTH OF THE BANKING SYSTEM. AARON KLEIN OF THE BROOKINGS
INSTITUTION JOINS WITH PROSPECTIVE. CAROLINE: ELON MUSK IS BACK IN THE SPOTLIGHT, THIS TIME WITH A TWO HOUR LONG TWITTER SPACES. WHY NPR HAS QUIT THE PLATFORM. THAT AND SO MUCH COMING UP THROUGHOUT THE HOUR. FIRST, LET'S CHECK ON WHAT IS HAPPENING IN PUBLIC MARKETS. THE CPI PRINT INFLATION DATA, SOME SOOTHING OF CONCERNS, MAY PULLING BACK A LITTLE BIT. AT THE MOMENT, WE ARE FLAT ON THE NASDAQ.
BOUNCING OFF THE LOW. S OF THE DAY. WE THINK THE FEDERAL RESERVE WILL HAVE TO HIKE MY 25 BASIS POINTS. TWO YEAR YIELD, FLAT ON THE DAY. 4%. I AM LOOKING AT GOLDMAN, THE NASDAQ GOLDEN DRAGON.
ALIBABA IS ON THE DOWNSIDE. JD IS OFF AS WELL. SOME KEY MOVEMENT FROM THE AMERICAN DEPOSITORY. LET'S LOOK AT WHAT IS HAPPENING IN THE WORLD OF CRYPTO. ALL EYES ON THE UPGRADE. WHAT IS HAPPENING WITH THE
SHANGHAI UPGRADE. WHAT IS HAPPENING, UP MORE THAN A PERCENTAGE POINT. WHAT COULD BE VOLATILITY AROUND 6:30. ED: THERE ARE SOME SINGLE TECH NAMES MOVING. NETFLIX IS FLAT. CITI SAYING FORGET THE NOISE. THIS IS A LONG-TERM BUY. MICROSOFT PRICE TARGET UPGRADED. DURABLE CLOUD GROWTH ON THE
HORIZON. CIRRUS LOGIC. . A NUMBER ARE CONCERNED ABOUT THE APPLE SUPPLIER AROUND A POTENTIAL REDESIGN AROUND APPLE 15. THAT STOCK DOWN 12%. SOME OF THE BIGGEST POINTS MOVERS ON THE NASDAQ 100, NAMES LIKE TESLA THAT ARE DOWN LOWER, 1.3% AS AN EXAMPLE. THAT STOCK JUMPED AFTER THE CPI PRINT. GOLDMAN CROSSING THE TERMINAL IS STICKING WITH THE 25 BASIS POINTS. THE PSYCHOLOGY CHANGED REALLY
QUICK WHEN THE DATA WAS ON ESTIMATES. CAROLINE: IT IS ON ESTIMATE. WE ARE STILL SEEING INFLATIONARY PRESSURE. IT IS DARLING BACK IN CERTAIN AREAS. THE PRICE OF RENT, HOUSING,
GROCERY PRICES. REALLY, ED, THIS IS ALL AROUND RISK ASSETS AND WHETHER YOU WANT TO BE HOLDING GROWTH STOCKS. ED: IT IS NOT JUST PUBLIC MARKETS. WHEN YOU HAVE THE NARRATIVE
AROUND HIGHER RATES, IT IMPACTS THE COST OF CAPITAL FOR STARTUPS. CAROLINE: NISHI SOMAIYA IS WITH US TO TALK ABOUT ALL OF THAT. JUST APPOINTED A SENIOR LEADERSHIP ROLE AT GOLDMAN SACHS. MOST RECENTLY THE COHEAD OF GROWTH EQUITY. ALSO WITH US IS CHENAL DOMESTIC -- ONE AN EXTRAORDINARY ENVIRONMENT WE LIVE IN. LET'S TALK ABOUT THE MACRO
PERSPECTIVE. YOU ARE SUCH A STAR AT RAISING FUNDS FOR PRIVATE STARTUPS. IS IT STILL VERY DIFFICULT TO RAISE FUNDS? NISHI: FOR PRIVATE COMPANIES, THERE HAS BEEN A HUGE DISLOCATION. STOCKS HAVE DROPPED BY 70%. THE CHALLENGE FOR THESE COMPANIES IS ACCEPTING AND THE PRIVATE MARKET SPACE THAT VALUATIONS NEED TO MOVE ALONG. THE NEED TO BE REFLECTED ON WHERE PUBLIC MARKETS ARE. HOWEVER, THERE IS A NOTABLE EXCEPTION WITH STRIPE.
IT IS VERY INTERESTING THAT STRIPE WAS ABLE TO RAISE $6.5 BILLION IN FUNDING. THERE IS PLENTY OF MONEY AVAILABLE FOR COMPANIES IN THE ASSET CLASS WITH A STRONG TALENTED MANAGEMENT TEAMS THAT CAN UTILIZE TRANSFORMATIVE TECHNOLOGY TO CONTINUE TO SCALE AS LONG AS THEY ARE REALISTIC ABOUT THE ENVIRONMENT. SONALI: THIS WAS A BUSINESS THAT HAD $2.5 BILLION OF REVENUE, GOLDMAN SACHS, A LENDING BUSINESS, WERE A LOT OF PEOPLE ARE FOUNDERS. I AM REALLY WONDERING WITH
SILICON VALLEY BANK AND THE STRUGGLES THEY FACED, WHAT KIND OF OPENING DOES THAT CREATE FOR GOLDMAN SACHS? HOW MUCH WILL THEY BE TAKING ON A LOT OF CLIENTS THAT MIGHT BE TURNED AWAY IN A MARKET LIKE THIS? NISHI: IT IS AN EXCITING TIME FOR THE PRIVATE BANK. WE HAVE AN UNPARALLELED ORIGINATION CHANNEL FOR THIS BUSINESS. IF WE THINK ABOUT THE FOUNDERS YOU ARE REFERRING TO FROM THE GROWTH EQUITY SPACE, CAPITAL MARKETS WERE ESSENTIALLY CLOSED TO THEM. IF THEY DO NOT WANT TO TAKE THESE DEPRESSED VALUATIONS IN THE PRIVATE MARKETS, LIFE HAPPENS FOR ENTREPRENEURS. THEY MIGHT HAVE A TAX BILL, THEY MIGHT BE GOING THROUGH A DIVORCE. TO CREATE THAT LIQUIDITY, THERE IS ONLY ONE SOLUTION, THE PRIVATE BANKING ROUTE AND GET LEVERAGE -- LEVERAGE. WE ARE UNIQUELY POSITIONED TO
BE ABLE TO PROVIDE THAT ONE-STOP SOLUTION FOR THOSE CLIENTS GIVEN WE KNOW HOW TO UNDERWRITE THE COMPANIES AND WE KNOW THE RISKS AND HAVE GREAT RELATIONSHIPS WITH THE FOUNDERS BOTH FROM MY OLD BUSINESS AND THE WORLD-CLASS BANKING FRANCHISE. SONALI: WHEN YOU THINK ABOUT GROWTH IN PARTICULAR, A LOT OF THESE FOUNDERS ARE HIGHLY LEVERED. THEY ARE LENDING AGAINST ASSETS STILL FLUCTUATING IN PRICE. ONE OF THE RISKS THAT YOU AT GOLDMAN ARE NOT WILLING TO TAKE? WHAT IS TOO RISKY? NISHI: IT IS VERY SITUATION SPECIFIC. WE ARE FOCUSED ON LEVERAGE EMBEDDED WITHIN THE COMPANIES THEMSELVES. IF YOU ARE LOOKING TO THE COMPANY TO TAKE COLLATERAL, WE ARE FOCUSED ON SHALLOW PREFERENCE TAX. -- PREFERENCE STACKS.
A LOT OF THAT IS DRIVEN BY STAGE OF COMPANY AND TO NAVIGATE THROUGH THE CYCLE. THERE ARE THINGS -- CUTTING COSTS, PROFITABILITY OVERTIME, IS THERE AN EXIT? THOSE ARE THE THINGS WE WILL BE LOOKING FOR. CAROLINE: INTERESTING THAT YOU SAY WHAT YOU ARE LOOKING FOR IN TERMS OF STRENGTH OF BUSINESS AND ABILITY TO NAVIGATE THESE TURBULENT TIMES.
WHAT ABOUT STRENGTH OF SECTOR? IT IS ALL ABOUT ARTIFICIAL INTELLIGENCE. ARE YOU THAT SPECIFIC? NISHI: HISTORICALLY, IN THE GROWTH EQUITY FRANCHISE, WE PLACE A HUGE EMPHASIS ON RECURRING REVENUE TYPES OF BUSINESSES WHICH ARE PRIMARILY ON THE SOFTWARE SPACE. I THINK THOSE ARE PREFERRED FROM A LENDING PERSPECTIVE BECAUSE YOU WANT THAT VISIBILITY OF REVENUES. WE WILL HAVE TO SERVICE OUR CLIENTS' NEEDS WHEREVER THEY COME. ED: HELLO FROM SAN FRANCISCO. I WONDER HOW YOU IN YOUR FORMER
ROLE AND YOUR NEW ROLE PAST THE DATA. IF YOU ARE UNDERWRITING A PRIVATE MARKET DEAL, HOW MUCH PRESSURE ARE YOU SPECIFICALLY UNDER TWO SEEK A LOWER VALUATION? WE SEE GOLDMAN STICKING WITH THE 25 BASIS POINTS FOR THE NEXT MEETING. IF THIS FED REGIME STAYS IN PLACE, HOW DO YOU BALANCE THE RETURN AGAINST THE RISK OF OPERATING IN PRIVATE MARKETS? NISHI: OBVIOUSLY, WHEN WE ARE LOOKING AT LENDING WE HAVE TO TAKE OUR OWN VIEW ON WHAT THE BUSINESS IS WORTH. PART OF THE REASONS MANY OF THESE ENTREPRENEURS MIGHT BE LOOKING AT THIS ALTERNATIVE SOURCE OF LIQUIDITY IF THEY DO NOT WANT TO TAKE THE VALUATION RISK IN THE PRIVATE MARKETS.
WE WILL BE FACTORING OUR OWN VIEWS AROUND WHAT A CAPITAL MARKET'S VALUATION MIGHT BE LOOKING AT. WE ONLY NEED A CERTAIN MINOR COVERAGE FOR A LLOOAN TO BE WHOLE. ED: I AM REALLY INTERESTED IN THE CLIENT BASE, AS WELL. I AM SURE YOU HAVE A BROAD UNDERSTANDING OF THAT.
WHERE DOES DEMAND MAN COME FROM? I HAVE BROKEN A LOT OF NEWS ON LATE GROWTH COMPANIES. YOU SEE NAMES LIKE T. ROWE PRICE, GOLDMAN, FIDELITY COMING IN ALONGSIDE TRADITIONAL VENTURE CAPITAL. WHERE DOES GOLDMAN SIT IN THAT LANDSCAPE AND WHERE OUR CLIENTS PUSHING FOR MORE ACCESS TO PRIVATE COMPANIES? NISHI: FROM A PRIVATE COMPANY PERSPECTIVE, OUR ENTIRE PLATFORM IS BUILT AROUND SOURCING THOSE COMPANIES, INVESTING THEM, HOPEFULLY SCALING THEM ALONG THE WAY AND CREATING LIQUIDITY WITH STRATEGIC TAKE OUT -- THIS IS A GREAT TIME AS A GROWTH EQUITY INVESTOR IF YOU HAVE SOME PATIENTS, WE THINK THIS WILL BE A GREAT OPPORTUNITY TO INVEST IN WORLD-CLASS COMPANIES GIVEN THE ENVIRONMENT IS SO RAPIDLY CHANGING. SONALI: I WANT TO TALK ABOUT VALUATIONS. YOU DID WORK ON STRIPE. $4 BILLION FUND RAISE AND A LOT OF MONEY CAME FROM GOLDMAN'S OWN PRIVATE CLIENTS. THERE WAS A DOWN ROUND. HAVE WE HIT ROCK BOTTOM ACROSS THE INDUSTRY? DO WE HAVE MORE TO GO WHEN YOU LOOK AT HOW MUCH FURTHER DOWN THE VALUATIONS ARE HEADING? NISHI: STRIPE IS A FASCINATING EXAMPLE. THEY REALLY BIT THE BULLET AND
DID THE RIGHT THING FOR THE CAPITALIST STRUCTURE. THEY WANTED TO CREATE ENOUGH INCENTIVES FOR RETENTION FOR THE EMPLOYEES TO CONTINUE THIS GROWTH JOURNEY EVEN AT REDUCED RISK. IN TERMS OF ACTUAL VALUATIONS, I THINK WHAT YOU ARE SEEING ARE MANY COMPANIES HOPING TO SURVIVE THIS PERIOD BY MANAGING COSTS AND EXPENSES AND PRESERVING AS MUCH CASH AS POSSIBLE AT THE EXPENSE OF GROWTH TO NOT HAVE TO TEST EVALUATION ENVIRONMENT. AS AN INVESTOR, YOU ARE HOPING WHAT STRIPE WILL DO IS UNLOCK MORE SO YOU CAN HELP RECAPITALIZE THE COMPANIES ON THE NEXT LEG OF THEIR JOURNEY. SONALI: DO YOU SEE THAT WE ARE IN A CREDIT CRUNCH? THE REALITY IS IT IS NOT JUST SILICON VALLEY BANK. THERE ARE INVESTORS UNDER PRESSURE. SOME FOLKS THAT WOULD HAVE GOT
INTO STRIPE ARE UNDER PRESSURE. DO YOU THINK THERE WILL BE A LOT MORE PAIN WHEN COMPANIES GO OUT AND LOOK FOR MORE CAPITAL? NISHI: THERE IS NO DOUBT WE ARE IN A MUCH MORE CHALLENGING ENVIRONMENT. YOU ARE SEEING CREDIT CONTRACTION. WE ARE AT THE VERY EARLY INDEX OF THE CREDIT CYCLE.
YOU ARE SEEING POCKETS OF PAIN MOST PREVALENTLY IN COMMERCIAL REAL ESTATE, OFFICE BUILDINGS IN PARTICULAR. WE PAY PARTICULAR FOCUS TO CLIENTS WITH LARGE DEBT EXPOSURE TO THAT ASSET CLASS. THIS WILL BE AN ENVIRONMENT WITH HUGE OPPORTUNITIES. YOU ARE SEEING IN PUBLIC FIXED INCOME MARKETS THAT YOU'RE ABLE TO EARN YIELDS WIDER THAN I HAVE SEEN IN 15 YEARS. ED: NISHI SOMAIYA OF GOLDMAN SACHS, THANK YOU. THANK YOU TO OUR OWN SONALI
BASAK FOR BRINGING US THAT CONVERSATION GOING FROM GROWTH EQUITY DEPLOYMENT TO GOLDMAN'S BANKING. COMING UP, ELON MUSK SAYS ONE OF THE BIG BOOSTS FROM HIS RETURN TO TWITTER IS ADVERTISERS ARE COMING BACK TO THE PLATFORM. WE WILL BRING YOU MORE ON WHAT WAS DISCUSSED ON A PRETTY EXTRAORDINARY SPACES LAST NIGHT. THAT IS NEXT. THIS IS BLOOMBERG. ♪
CAROLINE: LAST NIGHT, ELON MUSK TOOK TO TWITTER TO TALK ABOUT TWITTER, DURING A TWO HOUR LONG SPACES YOU WERE TRYING TO DO ALL THIS LATE AT NIGHT. ED: HE DODGED A LOT OF SIMPLE, DIRECT QUESTIONS ABOUT HOW HE FELT ABOUT LAYING PEOPLE OFF. HE REITERATED THAT IF HE HAD NOT DONE THAT THAT TWITTER WOULD BE IN A PRECARIOUS FINANCIAL SITUATION. HE SAID THE ADVERTISERS HAVE
STARTED TO COME BACK AND X IS THE FUTURE OF EVERYTHING. THERE WAS NOT A LOT WE LEARNED. CAROLINE: WHAT WAS INTERESTING WAS THE AFTERMATH AND THAT THE BBC WAS CONDUCTING THIS INTERVIEW. NPR, AN INDEPENDENT MEDIA THAT
IS NOT GOVERNMENT-FUNDED IS EVENTUALLY QUITTING TWITTER TODAY BECAUSE OF THE CONCERN OVER LABELING. ED: OVER THE TWO HOURS, NPR DID NOT COME UP, BBC DID. MUSK DISCUSSED THE IDEA THAT A MORE APPROPRIATE LABEL MIGHT BE PUBLICLY FUNDED MORE SO THAN ITS CURRENT LABEL.
I DO NOT KNOW IF YOU HAD ANY OTHER KEY TAKEAWAYS. CAROLINE: THE LENGTH OF IT AND THE MATTER OF WHICH IT ALL OCCURRED. WHAT IS INTERESTING IS THE COMPETITIVE THREATS.
THE KEY TAKEAWAY WAS PEOPLE ARE COMING BACK TO THE PLATFORM. ADVERTISERS LOSE A KEY TWEETER, NPR, BUT WHAT ABOUT THAT COMPETITIVE THREAT? ED: SOME STACKED IS INTERESTING -- SUBSTACK IS INTERESTING. IT ANNOUNCED A COMPETITOR. IT LOOKS SIMILAR. >> I THINK ALL OF ONLINE MEDIA WILL EITHER HAVE TO TURN INTO TIKTOK OR TURN INTO SUBSTACK IN THE NEXT LITTLE BIT. SUBSTACK NOTES ARE OUR PLAY TO BRING THE EASY SHARING OF SHORT FORM, ABILITY TO RECOMMEND ANYTHING TO THE SUBSCRIPTION NETWORK THAT IS SUBSTACK AND WE ARE EXCITED ABOUT IT. ED:
SUBSTACK FANCIES ITSELF AS A COMPETITOR. MUSK SAID USER USE IS UP. HE WAS BULLISH ABOUT THE PLATFORM COMING UP, WE WILL DIG MORE INTO THE IMPACT OF THE SILICON VALLEY BANK COLLAPSE. WE HAVE AARON KLEIN ON THE PROGRAM, COMING UP. THIS IS BLOOMBERG.
♪ ED: DEPOSITS AT JP MORGAN, WELLS FARGO AND BANK OF AMERICA ARE EXPECTED TO HAVE TUMBLED $521 BILLION FROM A YEAR EARLIER, THE BIGGEST DROP IN A DECADE. THE COMING FIRST-QUARTER DISCLOSURES FROM BIG U.S. BANKS COULD INTENSIFY CONCERNS ABOUT DEPOSIT MIX AND SHOULD LENDERS MISS EXPECTATIONS SET OFF MORE INQUIRIES ABOUT THE HEALTH AND FUTURE OF THE INDUSTRY IN THE WAKE OF SILICON VALLEY BANK'S COLLAPSE.
LET'S BRING IN AARON KLEIN, AN EXPERT ON FINANCIAL REGULATORY REFORM. IMMEDIATELY FOLLOWING THAT COLLAPSE, CAROLINE AND I WERE THERE, WE TALKED ABOUT THE WINNERS WHO TOOK DEPOSIT OUTFLOWS. NOW WE ARE TALKING ABOUT THE HEALTH OF THE SECTOR. WHERE THERE WINNERS IN THE BANKING SECTOR OR IS THE WHOLE INDUSTRY AT RISK? AARON: ONE OF THE BIG PROBLEMS IS A LOT OF THE MONEY LEFT THE BANKING SYSTEM TO MUTUAL FUNDS. WHY MONEY MARKET MUTUAL FUNDS? THEY ARE LESS GUARANTEED. PART OF THE PROBLEM IS THE FEDERAL RESERVE AND TREASURY DEPARTMENT HAVE BAILED OUT MUTUAL FUNDS TWICE -- ONCE DURING COVID AND ONCE DURING THE 2008 FINANCIAL CRISIS. IN SOME WAYS, THE BANKING
SECTOR WILL CONTRACT FURTHER AS A RESULT OF PRIOR GOVERNMENT BAILOUTS HAVING A LINGERING EFFECT. CAROLINE: LET'S JUST LOOK AT SOME OF YOUR WRITING. I HAVE GIVEN MY PRODUCTION TEAM NO HELP TO TELL THEM WE WILL BRING UP ONE OF THE KEY FOCUSES OF YOUR WRITINGS. THE DIRTY SECRET ABOUT BANKING COMPANY REGULATION. WE THINK ABOUT THE REPERCUSSIONS OF WHAT HAPPENED TO SVP AND WHO IS WINNING AND WHO IS LOSING. WHO DID NOT COME OFF WELL AS THE REGULATORS? HAS THERE BEEN ENOUGH FEEDBACK TO DECIDE THAT THE FED NEEDS TO RETHINK? AARON: AMERICA HAS A STRANGE BANKING SYSTEM AND REGULATORY SYSTEM THAT CORRESPONDS. -- THE TOP LEVEL PARENT THAT
HAVE BANKS AND OTHER COMPANIES. SOMETIMES THAT BANKERS REGULATED BY THE FED, OTHER TIMES IT IS NOT. THERE IS THE OCC, FDIC, WE HAVE TOO MANY. THE FED HAS A HOLDING COMPANY AND A BANK. ALL THE CONVERSATION HAS BEEN FOCUSED ON THE BANK.
I AM INTERESTED IN THIS VENTURE CAPITAL ARM, THIS OTHER ARM OF -- THE TECH COMPANIES THAT WERE AT SVB. WHY DID THE FED ALLOW SVB TO BE 90% UNINSURED DEPOSITS? WAS THERE A RELATIONSHIP WHEN THE VC IS INVESTED THROUGH SILICON VALLEY BANK OR A PARTNER THAT IT FORCED THE TECH COMPANIES TO STAY SO THEY WOULD NOT MOVE OUT? I DO NOT THINK WE FOCUS ENOUGH ON THE FED'S ROLE. I POINT OUT NOT JUST SVB BUT THESE OTHER SMALLER BANK HOLDING COMPANIES THAT SEEM NOT TO BE REGULATED AT ALL. MEANWHILE THEY ARE FOCUSED HEAVILY ON J.P. MORGAN CHASE -- CAROLINE: WHAT ABOUT A FIRST REPUBLIC OR SOME OF THE OTHER LENDERS THAT HAVE BEEN TAINTED, WHETHER RIGHTLY OR WRONGLY, BECAUSE IT FELT SILICON VALLEY BANK WAS IDIOSYNCRATIC. AARON: I THINK THERE HAVE BEEN
PROBLEMS AT A WIDE NUMBER OF LENDERS THROUGH THE HOLDING COMPANY AND THE FED HAS NOT DONE ANYTHING. I CANNOT EXPLAIN WHY A COMPANY LIKE DICKINSON FINANCIAL OUT OF KANSAS CITY THAT RUNS A SERIES OF BANKS THAT DO NOTHING OTHER THAN MILK PEOPLE FOR OVERDRAFT FEES HAS BEEN ALLOWED TO EXIST. THERE ARE ALL THESE LITTLE BANKS , ALL THEY DO IS OVERDRAFTS. THEY ARE CHECK CASHERS BUT THE
FEDERAL RESERVE KEEPS GIVING THEM MAKE CLEAN BILL OF HEALTH. I DO NOT KNOW WHAT IT WILL TAKE TO STOP THIS. SO FAR, CONGRESS HAS NOT HELD THE FED ACCOUNTABLE. ED: WE WILL GO TO THOSE BANKS FOR COMMENT THAT YOU SAY IN YOUR OPINION IN MILKING DEPOSITORS FOR OVERDRAFT FEES. WHAT IS THE NET RESULT OF THIS? AARON: I THINK THE NET RESULT IS TWO FOLD. NUMBER 1, THE GOVERNMENT HAS FOUND ITSELF IN AN UNTENABLE SITUATION. WHAT ARE THE UNINSURED
DEPOSITORS IN OTHER SITUATIONS? THERE IS MOUNTING PRESSURE TO RAISE THE CAP, WHICH I THINK WOULD BE A MISTAKE, A BIG TRANSFER OF WEALTH. THE OTHER QUESTION IS THE REAL ECONOMY. THE REAL ECONOMY WILL EXPERIENCE SOME LEVEL OF CREDIT CRUNCH BECAUSE AS MONEY MOVES OUT OF THE BANKING SYSTEM INTO THINGS LIKE MUTUAL FUNDS, IT DOES NOT GET RECYCLED THE SAME WAY. THINK OF CREDIT LIKE THE LIFEBLOOD OF THE ECONOMY IN THE HEART OF THE SYSTEM IS FLUTTERING. CAROLINE: THE HEART OF THE SYSTEM YOU HAVE BEEN TRYING TO PUT OUT LEADERSHIP PIECES ON INCLUDING WHY THE LIMIT SHOULD NOT BE EXTENDED. AARON KLEIN, GREAT TO HAVE HIM
IN THE HOUSE, SENIOR FELLOW AT BROOKINGS INSTITUTION. ED, WHAT IS COMING UP? ED: GLOBAL VENTURE FUNDING HITTING ITS LOWEST POINT IN TWO YEARS. WE WILL GET A TAKE FROM KATE LAURENCE ON HOW THE INDUSTRY IS FARING. I WANT TO TAKE A QUICK LOOK AT BITCOIN POST CPI.
THE SPIKE ABOVE $30,000 PER TOKEN. WE ARE ABOVE THE $30,000 USK MARK -- USD MARK. >> IT IS VERY IMPORTANT FOR THE REGULATOR TO HAVE A DEEP UNDERSTANDING OF THE INDUSTRY. I CAN SAY WITHOUT OFFENDING ANYBODY THAT TODAY MOST REGULATORS DO NOT HAVE INDUSTRY EXPERIENCE. IF YOU LOOK AT THE BANKING
SECTOR MANY REGULATORS HAVE WORKED IN BANKS. TODAY, MOST HAVE NOT WORKED IN THE CRYPTO COMPANY FOR. CAROLINE: CAROLINE HYDE IN NEW YORK.
THAT WAS A CEO SPEAKING IN HONG KONG. LET'S STICK WITH SOME HONG KONG RELATED STOCKS. I AM LOOKING AT THE GOLDEN DRAGON CHINA INDEX. CHINESE STOCKS -- WE HAVE PRESSURE ON KEY NAMES.
A KEY INVESTOR IS OFFLOADING SOME STOCK. ALIBABA IS DOWN 5%. EVEN THE NASDAQ 100 IS MANAGING TO TREAD WATER. IT WAS HIGHER AFTER THE INFLATION PRINT SHOWED HOPE OF CURTAILMENT IN THE INFLATIONARY PRESSURES. THE FED WILL STILL PROBABLY HAVE TO HIKE 25 BASIS POINTS IN THE NEXT MEETING. NASDAQ 100 ONLY UP LESS THAN .1%. CHIP SOX, AFTER WE SEE A -- CHIP STOCKS, UP .4%. WE ARE KEEPING A CLOSE EYE ON CRYPTO.
NOT JUST BITCOIN, WHICH IS ABOVE $30,000, BUT -- 6:30 P.M. NEW YORK, WE EXPECT THIS TO OCCUR. PEOPLE ARE ANTICIPATING SOME VOLATILITY. ED: I THINK EVERYONE IS ALWAYS ANTICIPATING VOLATILITY WHEN IT COMES TO CRYPTO. VENTURE CAPITALISTS HAVE BEEN PULLING BACK FROM INVESTING IN CRYPTO STARTUPS, AN INDUSTRY PLAGUED BY SCANDALS. PRIVATE FUNDING IN THE FIRST
QUARTER OF THE YEAR FELL TO $2.4 BILLION, AN 80% DECLINE FROM THE SAME PERIOD A YEAR AGO. JOINING US WITH HER INSIGHTS ON FUNDING FOR THE CRYPTO SPACE IS KATE LAURENCE, A CEO. KATE:
THANK YOU FOR HAVING ME. ED: YOU ARE WELCOME TO THE PROGRAM. THERE IS A DICHOTOMY. WHY? KATE: THE TRAJECTORY OF THE BITCOIN HAS BEEN PRIMARILY UP THIS YEAR.
BITCOIN IS UP 80%. THE VENTURE CAPITALISTS ARE PULLING BACK INVESTING. 80% DOWN. IT IS A REALLY GOOD QUESTION. I THINK EVERYBODY IS WAITING
FOR THE REGULATORS TO COME IN AND SET CLEAR RULES. THERE IS RISK ASSOCIATED WITH LACK OF CLARITY. A LOOK AT THE VENTURE CAPITAL DATA, WE ARE NOT SPECIFICALLY LOOKING AT FUNDS. WE ARE LOOKING AT THE
TRADITIONAL FUNDS INVESTING IN WEB3. FOR MY EXPERIENCE, WE ARE A WEB3 FUN, WE HAVE NOT BACK. WE ARE EXECUTING NINE DEALS, A RECORD-BREAKING NUMBER. THAT IS WHAT I AM SEEING CONSISTENT WITH OTHER FUNDS. ED: IF YOU ARE A VC BACKING CRYPTO AND BLOCKCHAIN-RELATED COMPANIES, DO YOU THEREFORE BY DEFAULT HAVE TO BE A BITCOIN MAXIMALIST? KATE: NO. BITCOIN IS AN IMPORTANT INNOVATION. IT IS THE FIRST CASE TO THE
BLOCK JOINED. -- BLOCKCHAIN. BITCOIN WILL NOT BE THE LAST. WHAT ETHEREUM IS DOING IS CREATING THE -- FOR THIS NEW INTERNET ECONOMY. ON TOP OF THAT, WE ARE SEEING AN EXPLOSION OF INNOVATION HAPPENING WHERE PEOPLE ARE BUILDING WITH APPLICATIONS. THAT IS WHERE VALUE IS HAPPENING. CAROLINE:
ARE YOU STILL WRITING CHECKS TO THIS EXPLOSION OF ENTREPRENEURS THAT WANT TO BUILD ON TOP OF THESE? KATE: ABSOLUTELY. WE ARE LONG-TERM MISSION-DRIVEN INVESTORS. WE STARTED THE FUND WITH A VISION THAT BLOCKCHAIN IS ONE OF THE MOST FUNDAMENTAL TECHNOLOGIES THAT WILL BRING TRILLIONS OF DOLLARS WORTH OF VALUE OVER THE NEXT FIVE TO 10 YEARS. WE HAVE BEEN THROUGH THE CYCLES BEFORE. THIS IS NOT THE FIRST CYCLE WE
ARE EXPERIENCING. WE ARE DOUBLING DOWN ON THE COMPANIES BECAUSE IT IS A BETTER TIME TO INVEST. CAROLINE: IT IS INTERESTING, SOME ARE ANTICIPATING MORE INTEREST AFTER THIS ENDING OF THE UPGRADE, SHOULD WE CALL IT. SHANGHAI UPGRADE TO SOME. ULTIMATELY, THE MOVING FROM
PROOF OF WORK TO PROOF OF STAKE FOR THE BLOCKCHAIN. HOW IMPORTANT THIS TODAY'S UPGRADE, THE FINISHING TOUCHES? HOW MUCH COULD IT ATTRACT MORE PEOPLE AND MORE PROTOCOLS FOR STOCK? KATE: IT IS VERY IMPORTANT. IT IS A VERY IMPORTANT DAY FOR THE INDUSTRY AND THE ENTIRE COMMUNITY IS WATCHING THE UPGRADE CLOSELY. ONLY 15% IN CIRCULATION IS CURRENTLY STATE.
IT IS $30 BILLION WORTH OF A THEORY HIM, WHICH SEEMS LIKE A BIG NUMBER. WITH THE MARKET CAP BEING $230 BILLION, IT IS A DROP IN THE BUCKET. NOT ONLY ARE YOU ABLE TO STAKE AND GENERATE YIELD, YOU CAN WITHDRAW THE ETHERIUM. INSTITUTIONS ARE WAITING FOR THIS MOMENT BECAUSE THEY ARE HOLDING A LARGE AMOUNT OF ETHEREUM IN CIRCULATION. CAROLINE: ED, IT IS INTERESTING THAT MANY ARE HOLDING THEIR BREATH, HOPING IT WILL START TO BRING IN MORE MONEY.
SHANGHAI, SCHIP A LA, THEY LOVE A GOOD BRANDING. ED: YOU GET A FEELING THAT EVERYONE WILL HAVE A WATCH PARTY. THEY WILL GET TOGETHER DIGITALLY OR IN THE LIVING ROOM AND COUNT ON THE CLOCK LIKE IT IS NEW YEAR'S EVE.
KATE, YOU CAN TELL US IF THAT IS YOUR PLAN. HOW CLOSELY DO YOU TRACK DEVELOPMENTS LIKE THIS? WE TALK ABOUT THE VOLATILITY IN THE MARKET BUT IT JUST SEEMS LIKE EVERYONE IS WAITING FOR TECH UPGRADES. KATE: TO ANSWER YOUR FIRST QUESTION, I DO NOT HAVE A PARTY PLANNED BUT I THINK I WILL WORK WITH MY FELLOW ETHEREUM HOLDERS. I AM WATCHING THE UPGRADES CLOSELY.
I HAVE BEEN AN ETHEREUM BACKER FOR YEARS. TAKING ADVANTAGE OF THE COST EFFICIENCIES AT THE TIME. WHAT WE CAN EXPECT IS THE FREQUENCY OF UPGRADES DECELERATING AFTER THIS MAIN SHANGHAI UPGRADE.
A LARGE CHAIN WERE EACH UPGRADE SENDS SHOCKWAVES TO THE REST OF THE DEVELOPMENT COMMUNITY, WHICH IS WHAT WE WOULD HAVE EXPECTED FROM ETHEREUM. ED: KATE LAURENCE, TAKING IT EASY FOR THE BIG WATCH PARTY TONIGHT. THANK YOU. LET'S TALK ABOUT ARTIFICIAL
INTELLIGENCE. A.I. SYSTEMS CENTER COULD USE MORE HELP FROM USERS TO REPORT BUGS OR GLITCHES IN PROGRAMS. THEY ARE OFFERING AS MUCH AS $20,000 TO PEOPLE TO FIND BUGS. WE ARE JOINED BY OUR REPORTER. I WANT TO GO INTO DETAILS ABOUT
WHAT THEY ARE DOING. WHAT I SEE IS PEOPLE ON TWITTER SING HOLD ON, YOU ARE SUPPOSED TO HAVE TOOLS THAT YOU ALL THIS ANYWAY. DO YOU JUST NOT? >> I THINK IT IS HARDER THAN THAT. WHERE WE ARE NOW IS NOT THERE. THEY ARE TRYING TO DO WHAT A
LOT OF TECH COMPANIES HAVE ALREADY DONE. WE CAN BE BETTER AT FINDING SECURITY ISSUES IF WE HAVE MORE EYES ON IT, LOOKING FOR WITNESSES. THEY JUST STARTED DOING PLUG-INS FOR OTHER SERVICES, LIKE OPENTABLE. EXPEDIA. PEOPLE CAN LOOK FOR SECURITY
VULNERABILITIES. ED: THIS IS A BUG BOUNTY. IS THERE ANYTHING FROM CHAT GPT THAT HAS JUMPED OUT ON DIFFICULTIES THAT USERS ARE HAVING? RACHEL: THERE ARE TWO DIFFERENT THINGS HAPPENING. THERE ARE ISSUES THAT PEOPLE MIGHT HAVE WITH THE MODELS. JAILBREAK MODELS THAT WE HAVE REPORTED ON. THEY WOULD NOT BE CONSIDERED THINGS PEOPLE WOULD BE GETTING A BOUNTY FOR. THERE ARE WAYS TO REPORT THAT BUT IT IS NOT PART OF THAT. ED:
WHEN THIS STORY HIT THE BLOOMBERG TERMINAL, IT MADE ME THINK, GOING BACK TO A DISCUSSION ABOUT TECHNOLOGY. CAROLINE: EVEN THOUGH IT HAS BUT IN OUR HANDS FOR SEVERAL MONTHS AND EVERYONE -- IT AMAZES ME HOW UNIQUE AND CREATIVE PEOPLE CAN BE WITH USING CHATGPT AND OTHER PRODUCTS. WHAT ABOUT THESE BOUNTY HUNTERS? THERE IS GREAT WRITING ON JAILBREAK. HOW ARE THESE TWO THINGS DOVETAILING TOGETHER? RACHEL: YOU MIGHT SEE PEOPLE INTERESTED IN JAILBREAK PROMPTS AND LOOKING FOR SECURITY VULNERABILITIES THAT THEY WOULD REPORT TO THE COMPANY. JUST IN THE LAST 24 HOURS, A
HANDFUL OF PEOPLE HAVE SUBMITTED BUGS TO OPEN AI AND GOTTEN PAID OUT UP TO OVER $6,000. THEY ASSIGNED THEM DIFFERENT PRIORITIES BASED ON A RUBRIC THAT HAS BEEN ESTABLISHED. CAROLINE: IS THIS IN SOME WAY EITHER MAKING THE COMMUNITY MORE INVOLVED -- AND AND ALSO SOME WAY TRYING TO FIGHT BACK AROUND CONCERNS OVER ETHICS OF AI, DEVELOPING AT SUCH A PACE AND PERHAPS BRINGING IN MORE INDIVIDUALS AND HUMIDITY TO AN ULTIMATELY COMPUTER-DRIVEN ENTHUSIASM WE ALL HAVE THE MOMENT? RACHEL: IN A SENSE, PERHAPS. AS I SAID, THIS IS A PROGRAM
THAT IS PRETTY COMMON. IT IS A PRETTY COMMON THING FOR TECH COMPANIES TO DO. IT CAN BE A VERY COST-EFFECTIVE WAY TO FIND SECURITY ISSUES. YOU ALSO COULD HAVE MORE EYES ON THESE THINGS THAT YOU MIGHT OTHERWISE HAVE IF YOU TRY TO DO IT ALL IN-HOUSE.
WITH A PRODUCT LIKE THIS BEING USED IN MORE AND MORE WAYS BY MORE AND MORE COMPANIES, THAT CAN BE VERY DIFFICULT. CAROLINE: RACHEL METZ, THAT IS A GREAT STORY. . WE THANK YOU SO MUCH. COMING UP, MORE ON THE SVB FALLOUT AND ITS IMPACT ON STARTUPS. THE AI INVESTMENT OPPORTUNITY, WHAT ARE OTHER AREAS YOU CAN PUT YOUR MONEY TO WORK? VOLPI WILL BE UP NEXT. THIS IS BLOOMBERG. ♪ ED: TIME FOR THE VC ROUND UP.
SOFTBANK IS SELLING VENTURES ASIA AFTER BILLIONS OF DOLLARS OF LOSSES. IT WILL BE SOLD TO AN ENTITY LED BY THE YOUNGER BROTHER OF THE SOFTBANK FOUNDER. SHARES OF JAPANESE ISPACE WENT UNTREATED. INVESTORS BET ON THE STARTUP AND THE SPACE DEVELOPMENT EFFORTS WERE COURTED AT TWICE THE MARKETING PRICE ON WEDNESDAY. CAROLINE: ANOTHER THING, ED, AN IPO, WHAT SORT OF AN ENVIRONMENT IS THIS AT THE MOMENT FOR STARTUPS THE WANT TO GO PUBLIC? MIKE VOLPI IS THE PERFECT PERSON TO BE ASKING.
HE HOLDS $3.2 BILLION ACROSS THE LATEST FUNDS. IPO'S ARE RARE. PEOPLE ARE TRYING TO RAISE FUNDS TO STAY IN BUSINESS. HOW MUCH ARE YOU SEEING A DESIRE OR ABILITY TO WRITE CHECKS AT THE MOMENT? MIKE: THANK YOU FOR HAVING ME AGAIN. I WOULD SAY THAT GENERALLY THE
CLIMATE IS FINE RIGHT NOW. 2022 WAS A REALLY SLOW YEAR IN VENTURE PARTLY BECAUSE PUBLIC MARKETS TOOK A BIG STEP BACK WITH HIGHER INTEREST RATES AND THE DESIRE FOR COMPANIES TO ACHIEVE PROFITABILITY. WE ARE STILL GENERALLY IN THE CLIMATE. I THINK THE VENTURE COMMUNITY HAS FOUND A FEW GREEN CHUTES. YOU TALKED ABOUT AI, AN AREA WE ARE SEEING A LOT OF GREEN CHUTES. YOU ARE SEEING SOME DOLLARS BEGIN TO MOVE. CAROLINE:
LET'S TALK ABOUT THE GREEN CHUTES IN AI. WHERE IN THE AREA OF AI DO YOU WANT TO INVEST AT THE MOMENT? MIKE: I WOULD SAY BROADLY THREE CATEGORIES. ONE ARE THESE SO CALLED FOUNDATION MODELS.
THIS IS WHAT RACHEL WAS TALKING ABOUT EARLIER. THESE GENERATIVE MODELS THAT ARE VERY LARGE, COMPLEX AND THEN GENERATE TEXT. THEY CAN HELP YOU SEARCH AND RETRIEVE. THEY CAN SUMMARIZE AND SO FORTH. THAT IS A KEY AREA OF INVESTMENT. A SECONDARY IS WHAT WE GENERALLY CALL PICKS AND SHOVELS FOR AI.
THESE ARE OPERATIONAL TOOLS, TRAINING TOOLS THAT MANAGE LARGE BANKS AND SEMI CONDUCTORS, LABELING OR DATA ENHANCEMENT TECHNOLOGIES. ALL OF THESE ARE USED TO CREATE FOUNDATION MODELS OR TO HELP THE THIRD CATEGORY, WHICH IS AI POWERED APPLICATIONS. THESE ARE APPLICATIONS LIKE NOTION. THAT USE PIECES OF AI TO MAKE THE APPLICATION BETTER. ALL THREE CATEGORIES ARE VERY INTERESTING AND ALL OUR DRAWING A REASONABLE AMOUNT OF VENTURE CAPITAL. CAROLINE: YOU HAVE ALREADY ALLOCATED TO THAT SPACE. WHAT IS INTERESTING IS AI SEEMS
TO BE AN OUTLIER AT THE MOMENT. ED: YOU GO BACK TO THE DATA. THE FIRST THREE MONTHS OF THIS YEAR, YOU HAVE TO GO BACK 13 QUARTERS TO GET TO THAT LOW LEVEL OF FUNDING FOR STARTUPS. MY QUESTION TO YOU IS, WHY DO YOU GO FOR AN INDUSTRY THAT IS AN OUTLIER? WHAT CATCHES YOUR EYE WHEN THE DEBT CROSSES YOUR DESK? MIKE: I THINK OUR EXPERIENCE IS THERE ARE A FEW MOMENTS IN THE HISTORY OF TECHNOLOGY WHERE YOU SEE SOMETHING AND IT IS TRULY TRANSFORMATIONAL AND HAS A LONG-TERM IMPACT. I REMEMBER EARLIER IN MY CAREER WHEN I FIRST A WEB BROWSER CONNECTED TO THE INTERNET, I HAD THAT FEELING. OR WHEN THE IPHONE CAME OUT. IT IS THAT SENSE OF THIS TECHNOLOGY HAS A VERY BROAD REACHING IMPACT AND WE BETTER GET IN EARLY. SOMETIMES WE MIGHT NOT KNOW
WHAT THE WINNERS ARE SO WE BETTER GET IN EARLY TO TAKE ADVANTAGE OF THE CONSEQUENTIAL SIGNIFICANT CHANGES AND IMPACTS AND TRANSFORMATIONS THAT TECHNOLOGY WILL HAVE AND THAT IS WHAT AI FEELS LIKE. ED: ONE PLAYER BRINGING IMPACT AND ENERGY TO THE PRIVATE MARKETS IS SAUDI ARABIA. THIS WEEK WE HAVE BEEN TALKING ABOUT PLEDGES OF INVESTMENTS IN THE VIDEOGAME SPACE, FOR EXAMPLE. WHAT IS THE ATTITUDE TOWARD SAUDI? THEY ALL COUNT IT AS AN LP. THEY SEEM READY TO DEPLOY BIG DOLLARS. MIKE: THEY HAVE BEEN AROUND IN THE
BUSINESS FOR A WHILE. AS INDEX, WE HAVE CHOSEN NOT TO TAKE MIDDLE EASTERN MONEY. AND THAT IS IMPORTANT TO US FOR AN ASSORTMENT OF REASONS.
SOMEONE WANT TO -- SOME WANT TO RAISE LARGE FUNDS. I THINK FUNDAMENTALLY, THOUGH, THE VENTURE BUSINESS IS CONSTITUTED BY WESTERN VENTURE CAPITAL FUNDS. THAT WILL BE THE CORE OF THE BUSINESS FOR A WHILE. CAROLINE:
ED BRINGS UP FOR A GLOBAL STORY THE FLOW OF MONEY. YOU ARE A GLOBAL VC INVESTOR. HOW MUCH ARE YOU LOOKING FOR OPPORTUNITIES IN EUROPE? HOW MUCH IS IT ENTICING IN PLACES LIKE EUROPE? MIKE: FOR INDEX VENTURES, 40% TO 45% OF THE DOLLARS WE INVEST GO TO EUROPE. IT IS A DIFFERENT KIND OF A MARKET. IT IS MORE DISTRIBUTED IN THE U.S. THERE IS MORE OF A
CONCENTRATION AROUND THE BAY AREA AND NEW YORK. IT REQUIRES A DIFFERENT STYLE OF INVESTING. WE SEE INTERESTING ENTREPRENEURSHIP. IN THE INDEX'S HISTORY, WE SEE FANTASTIC STORIES, LIKE FAR-FETCHED, THAT HAVE COME OUT OF EUROPE. ED:
WE GO BACK TO THE DATA, LOWEST LEVEL FOR 13 QUARTERS, CRYPTO INVESTMENTS DROPPING, ARE WE BOTTOMING OUT? BROADLY AND IN THE CRYPTO SPACE. MIKE: I WOULD SEPARATE THE CRYPTO FROM THE MAINSTREAM VC MARKET. THIS WHOLE AI PHENOMENON REPRESENTS A COMING OUT OF THE BOTTOM FOR VC INVESTING. I DO NOT KNOW IF WE WERE TURNED TO THE PEAKS OF 2020 AND 2021 BUT WE ARE BEGINNING TO SEE A PULLOUT FROM THE BOTTOM. CRYPTO IS A VERY HARD ONE TO PREDICT. AT THE END OF THE DAY, IT IS AN UP-AND-DOWN MARKET WITH DYNAMICS OF ITS OWN.
IT IS NOT REPRESENTATIVE OF THE VC BUSINESS. I SEE SOME OF THE INVESTING HAPPENING PARTICULARLY IN AI BUT ALL THE OTHER CATEGORIES WE TALKED ABOUT, A RETURN TO NORMALCY. ED: MIKE VOLPI GIVING US THE GLOBAL VIEW WHEN IT COMES TO VENTURE. COMING UP, TENCENT SHARES TUMBLING. WE WILL HAVE THE LATEST TECH NEWS ACROSS THE WORLD. I'M LOOKING AT SHARES OF PELOTON , DOWN ALMOST 11%.
WEB TRAFFIC DECELERATED ALMOST 30% IN THE FISCAL THIRD QUARTER. A WORRYING SIGN AS THEY CONTINUE TO STREAMLINE THE E-COMMERCE BUSINESS, DOWN 10.8%. THIS IS BLOOMBERG. ♪ CAROLINE: TIME NOW FOR TALKING TECH.
TENCENT SHARES IN HONG KONG TUMBLED BY THE MOST OVER TWO MONTHS. ITS LARGEST SHAREHOLDER MAY EXTEND THE SELLING OF ITS CHINESE TECH FUND STOCK. AN ADDITIONAL $96 MILLION OF SHARES DEPOSITED. TYPICALLY A PRECURSOR TO SELLING. JOB CUTS AT AMAZON'S TWITCH DIVISION ARE RAISING CONCERNS AMONG EMPLOYEES AND CONTENT MONITORS ABOUT THE POPULAR LIVESTREAMING SITE'S TO POLICE ILLEGAL BEHAVIOR.
THE LAYOFFS AT TWITCH HAVE A LIMITED 15% OF THE STAFF RESPONSIBLE FOR MONITORING SUCH BEHAVIOR. SERIOUS LOGIC FELL IN TRADING AS ANALYSTS HIGHLIGHTED RISK OF THE -- BOTTOM LINE. 88% OF THE REVENUE COMES FROM APPLE. ONE ANALYST SAYING MODELS WILL ABANDON A DESIGN INSTEAD USING THE CLASSIC VOLUME BUTTON DESIGN. ED: ANOTHER APPLE SUPPLY CHAIN STORY. THAT DOES IT FOR THIS EDITION OF "BLOOMBERG TECHNOLOGY."
SET YOUR ALARMS FOR THE BIG ETHEREUM UPGRADE, WHEREVER YOU ARE IN THE WORLD. CHECK OUT THE PODCAST WHEREVER YOU GET YOUR PODCASTS. APPLE, SPOTIFY, BLOOMBERG. THREE DAYS INTO THE WEEK, TECH FIRMLY IN FOCUS.
THIS IS BLOOMBERG.
2023-04-13 22:59
Show Video
Other news