'Bloomberg The Open' Full Show (06/23/2022)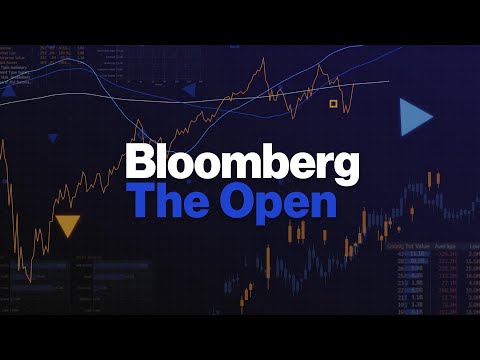 Show Video
JOE: FROM NEW YORK CITY FOR OUR >> FROM NEW YORK CITY FOR OUR AUDIENCE WORLDWIDE, I AM LISA ABRAMOWICZ. THE COUNTDOWN TO THE OPEN STARTS NOW. >> EVERYTHING YOU NEED TO GET SET FOR THE START OF U.S.
TRADING, THIS IS BLOOMBERG THE OPEN WITH JONATHAN FERRO. LISA: WE BEGIN WITH THE BIG ISSUE, FORECASTING THE FED'S NEXT MOVE. >> I DON'T THINK THERE WAS REALLY ANYTHING NEW IN CHAIR POWELL'S TESTIMONY.
>> IT WAS HAWKISH. >> EVEN THOUGH 1% MOVE WAS NOT OUT OF THE QUESTION. >> IT WILL BE DIFFICULT FOR THE FIT TO HIKE RATES AGGRESSIVELY.
>> [INDISCERNIBLE] >> MORE PAIN TO COME IN BROADER MARKETS. >> FINANCIAL CONDITIONS TIGHTENING. >> IF THE FED REMAINS AS AGGRESSIVE, I THINK [INDISCERNIBLE] >> YOU WILL HAVE FAST RATE HIKES. >> THE FEAR OF A RECESSION WILL REMAIN THERE. >> THEY ARQULE -- ACUTELY AWARE THAT THERE WILL BE SOMETHING TO THE ECONOMY. LISA: JOINING US TO DISCUSS IS JP MORGAN'S MONEY CAN -- MONICA DISSENTS OUT.
LET'S START WITH YOU. ARE YOU GETTING A CONCRETE SENSE OF A HARD VERSUS SOFT LANDING? >> WE STILL BELIEVE THERE'S A PATH FOR THIS TO BE A SOFT DISH LANDING. CLEARLY EXCESSIVE -- RECESSION RISKS HAVE INCREASED AND I THINK IT IS IMPORTANT TO ACKNOWLEDGE THE MARKET HAS ACKNOWLEDGED THAT. IT'S JUST WHERE WE GO FROM HERE. LISA: YOU STILL REMAIN OVERWEIGHT RISK AND IT SEEMS PEOPLE ARE GETTING MORE GLOOMY ON ONE HAND AND YET SEEING THE BEGINNING OF THE CYCLE ON THE OTHER. HOW DO YOU STACK UP YOUR VIEW BASED ON WHAT WE HAVE HEARD FROM THE FED CHAIR JAY POWELL, INCREASING USE OF THE R WORD? >> IT IS A FLUID SITUATION WHERE WE BELIEVE, AT THIS STAGE, THE PROBABILITY OF A SOFT LANDING IS MUCH HIGHER THAN A HARD LANDING AND IT IS REALLY ABOUT BALANCING RISK AND THE PORTFOLIO. WHAT IS THE RIGHT WAY TO BALANCE THE RISK? IF WE ARE HEADING INTO A SLOWDOWN, NOT A RECESSION, WE NEED A BETTER WAY TO MAINTAIN RISK EXPOSURE, TO BE UNDERWAY CREDIT FOR EXAMPLE WHILE MAINTAINING SOME OUTSIDE EQUITY MARKETS. CREDIT INVESTORS, IT IS
ACCREDITED INVESTORS SELLING THE OPTIONS, SELLING IT TO EQUITY INVESTORS. IN THE GLOBAL PORTFOLIO FOR A REFERENCE POINT, WITH AN OVERWEIGHT RISK SENSE AND UNDERWAY CREDIT -- UNDE RWEIGHT CREDIT COULD BE A WAY TO WAIT FOR THIS TRANSITION TO TAKE PLACE. LIKELY A MEANINGFUL SLOWDOWN IS GOING UP AND WE DO NOT THINK IT IS PRICED IN. LISA: THAT SEEMS TO BE A FEELING IN
FEAR WE HAVE AN MARKETS. WE CAUGHT UP WITH THE FORMER NEW YORK FED PRESIDENT ON THIS ISSUE OF RECESSION YESTERDAY. TAKE A LISTEN. >> YOU GET A DEEP DOWN TURN WIND WHEN THE FINANCIALS TO HIM BREAKS. I DO NOT EXPECT THAT TO HAPPEN
THIS TIME. I WOULD EXPECT AND MILD RECESSION LIKE 1990 ORG 2001, NOT THE PEAK -- OR 2001. NOT THE PEAK RECESSION LIKE 2004 THE GREAT FINANCIAL CRISIS. LISA: YOU SAY THE CASES THE INCREASING BASE CASE.
IS THERE ANYWHERE IT HAS BEEN OVERPRICED, THE IDEA OF RECESSION, OR DO WE HAVE A MARKET THAT IS AGREEING WITH YOU AND RIGHT NOW A MILD RECESSION IS CONSENSUS? MONICA: I THINK CLEARLY THE MARKET BELIEVES WE ARE IN OUR RECESSION OR WILL BE IN ONE CHARLIE. THAT IS CLEAR, 20%. -- DOWN 20%. YOU LOOK AT HOW TIGHT PROVISIONS HAVE BEEN AND YOU EXPECTED SEE MORE DISPERSION. I THINK THAT IS THE OPPORTUNITY THAT REMAINS WHERE DO I WANT TO GET ACCESS AND SEE VALUE GOING INTO YEAR END. OR ARE THERE LEVERAGES TO PULL THE EQUITY MARKET.
PEOPLE ARE SO DEFENSIVELY POSITIONED THAT CREATES THE OPPORTUNITY IN ENERGY AND DEPARTMENTS LIKE HEALTH CARE IN AN INTELLIGENT WAY. ACKNOWLEDGING WE ARE NOT AT THE BOTTOM BUT CLOSER TO THE BOTTOM MANY MILD RECESSION. LISA: IS THAT A MODERN RISK IN EQUITIES OR DO YOU SEE A RISKING CREDIT LIKE WHAT HE IS TALKING ABOUT? MONICA: I THINK HE IS SPOT ON. YOU DON'T NEED TO TAKE A TON OF RISK AND GO FAR OUT FOR RISKY THINGS. YOU'RE GETTING PAID IN CORPORATE INCOME SO WHY WOULD I NOT ALLOCATE A LITTLE BIT THERE? I DO BELIEVE GOING FORWARD IT WILL PROVIDE A BETTER BALANCE TO PORTFOLIOS THAN IT DID. LISA: CHAIR POWELL WEIGHING IN ON A POSSIBILITY OF AN ECONOMIC RECESSION. TAKE A LISTEN.
>> IT IS NOT OUR INTENDED OUTCOME AT ALL, BUT IT IS CERTAINLY A POSSIBILITY. RANKLY THE EVENTS OF THE LAST FEW MONTHS AROUND THE WORLD HAVE MADE IT MORE DIFFICULT FOR US TO ACHIEVE WHAT WE WANT, TO PERCENT INFLATION AND A STRONG LABOR MARKET. LISA: WE HAVE GOT MORE DATA AND WE ARE GETTING MORE. HERE'S MICHAEL MCKEE WITH MORE. MICHAEL: THE QUESTION IS ARE WE IN RECESSION NOW? ARE WE GOING TO RECESSION LATER? CAN THE FED THREAD THE NEEDLE? THE DATA SUGGESTS NOTHING ON THE HORIZON IS IMMINENT. YOU TAKE A LOOK AT EXISTING HOME SALES WHICH WE GOT LAST WEEK AND THEY ARE DOWN AND OF COURSE THAT IS WHAT YOU WOULD EXPECT WITH MORTGAGE RATES GOING UP. YOU CAN SEE THE REDLINE IS WHEN
THE FED FIRST RAISED INTEREST RATES. IT IS THE BLUE LINE WE ARE PAYING ATTENTION TO HEAR, JOBLESS CLAIMS GOING DOWN BY 3000 LAST WEEK. THEY ELEVATED A LITTLE BIT BUT THEY'RE STILL SAYING IN ROUGHLY THE STATE -- STAYING IN ROUGHLY THE SAME RANGE. IT DOES NOT LOOK LIKE THE LABOR MARKET IS WEAKENING AT. THAT IS THE THING TO KEEP IN MIND.
WE HAVE A NUMBER OF DATA POINTS OVER THE NEXT WEEK OR SO BUT WE WANT TO KEEP AN EYE ON -- THAT WE WANT TO KEEP AN EYE ON. THESE ARE THE ONES THAT WILL BE THE RECESSION ROAR SAT. WE WILL TAKE A LOOK AT JOBLESS CLAIMS EVERY WEEK. FRIDAY, MISSION IT -- MICHIGAN INFLATION EXPECTATION IS WHAT DROVE THE FED TO A 75 BASIS POINT MOVE AND WE GET AN UPDATE ON THAT TOMORROW. NEW HOME SALES PRICES, OUR
PRICES GOING TO COME NOT BECAUSE THEY ADD TO INFLATION? ON THE 27TH, WE ATE CAPITAL GOODS ORDERS, OUR BUSINESSES COMING BACK AT ALL? CONFERENCE PORT EXPECTATIONS, THIS IS TIED TO THE JOB MARKET, MUCH MORE THAN THE MICHIGAN NUMBERS. IF THE JOB MARKET IS WEAKENING, THAT IS WHAT WILL GIVE US A CLUE AND CONSUMER SPENDING NEXT WEEK. THE RETAIL SALES NUMBERS JUST GIVE US GOODS BASICALLY. THE SPENDING ON SERVICES WILL COME IN THIS REPORT AND THAT WILL BE A KEY NUMBER FOR THE FED TO WATCH AS WE WATCHED JAY POWELL TODAY, WE HAVE NOT HEARD A LOT NEW FROM HIM. HOW FAR AND HOW FAST RATES
RISE, MAYBE HE WILL GIVE US MORE THAT. HOW MUCH AND HOW QUICKLY DOES THE ECONOMY SLOW? THEY HOPE IT IS NOT SLOW TOO MUCH. AND HOW WILL THE FED KNOW IF IT HAS GONE TOO FAR? THAT MAY BE THE KEY QUESTION LEFT. LISA: THANK YOU SO MUCH. I 10:00 A.M., WE GET THE TESTIMONY FROM FED CHAIR JAY POWELL, DAY TO CAPITOL HILL. MARK -- MONICA --MONICA DICENSO AND ALESSIO DE LONGIS WITH US. I WANT TO LEAN INTO RISK, YOU
VIEW THAT LIKELY THROUGH THE EQUITY MARKETS BUT YOU ARE LEADING INTO CREDIT. WE ARE TALKING ABOUT THE R WORD AND NOT ABOUT THE INCREASE IN DEFAULTS. THE YOU THINK WE HAVE OVERPRICED DEFAULT CYCLE THAT IS BASICALLY KILLED BY THE LOCKING IN OF LONGER TERM MATURITIES AND A FED THAT WILL EVENTUALLY STEP IN TO THE RESCUE IF THERE IS TRUE DISRUPTION? ALESSIO: THE SITUATION IS CERTAINLY FLUID.
MY POINT WITH THE CREDIT, IF YOU LOOK AT HIGH-QUALITY CREDIT WHERE YOU CAN START TO HARVEST 5% YIELD, WHICH WE HAVE NOT SEEN IN A GENERATION, IT CERTAINLY ARGUES FOR THE BEGINNING TO REPOSITION FOR MORE SUPPORTIVE ENVIRONMENT FOR HARVESTING YIELD IN THOSE HIGH-QUALITY PARTS OF THE MARKET, PRIMARILY BECAUSE THE RESOURCE DURATION THERE. WHEN YOU LOOK AT THE RISKY PARTS OF CREDIT MARKETS, I THINK THERE IS MORE OF A CONCERN WHERE RECESSION RISK IS NOT PRIME. MONICA MENTIONED SOMETHING EARLIER, THERE ARE SEVERAL MEASURES WE CAN POINT TO SUGGESTING A REST -- A RECESSION IS ON THE RISE BUT LET ME PROVIDE AN EXAMPLE, EQUITY MARKETS ARE DOWN ABOUT 25% YEAR-TO-DATE. JUST IN LINE WITH THE UNDERPERFORMANCE OF 30 OR GOVERNMENT BONDS.
EQUITY MARKETS ARE A LONG-DURATION APP. WHAT DOES THAT TELL US? IT IS TELLING US EQUITIES HAVE REPRISED THE RISING -- EQUITIES HAVE DERATED THE VALUATIONS BECAUSE OF MONETARY POLICY BUT WE HAVE NOT NECESSARILY SEEN THE TYPICAL RECESSION RELOCATION BEING IT FREEZING IN CREDIT MARKETS, UNDERPERFORMANCE OF EM OR SMALL BASE CAPS OVER LARGE CAPS. WE ARE NOT SEEING THOSE TYPICAL RECESSION DYNAMICS. THAT IS WHERE WE BELIEVE IN AND OF ITSELF A RECESSION IS NOT THE DEFAULT CYCLE AND WE DO NOT THINK THE FED WILL COME IN AND RESCUE THE DAY AS WE HAVE SEEN IN THE PAST. LISA: JUST TO REBUILD ON THIS POINT, SOME PEOPLE WOULD ARGUE WE ARE NOT OUT OF THE LOW RATE REGIME, JUST TAKING A PAUSE.
HSBC STEPHEN MAJOR I'M SURE AGREES. HE WEIGHED IN ON THE PEAK OF THE U.S. RATE CYCLE. TAKE A LISTEN. >> THE FED IS WELL SERVED BY KEEPING SOME THERE.
IF THEY APPEAR THEY HAVE REACHED THE PEAK, FINANCIAL CONDITIONS WILL LISTEN AND THE POLICY WON'T WORK. -- LOOSEN AND THE POLICY WON'T WORK. THEY NEED A COUPLE MORE MONTHS OF THIS. I THINK BY AUGUST OR SEPTEMBER, IT IS TIME FOR THE SHIFT TO TAKE PLACE. THE MARKETS ARE SMELLING IT
ALREADY. LISA: MONICA, PERHAPS THE MARKETS ARE SMELLING I -- SMELLING IT IN THE RALLY IN U.S. GOVERNMENT BONDS PARTICULARLY ON THE SHORT END OF THE CURVE. HOW DO YOU BUY INTO DURATION? HOW MUCH DO YOU BUY INTO THIS IDEA THE FED WILL BASICALLY PROVE TO BE A HEAD FAKE IN TERMS OF HOW MUCH THEY WILL HIKE RATES? MONICA: I DO THINK IT'S FAIR TO ASSUME THEY WILL BE NIMBLE. THEY WANT TO DO THE RIGHT THING AND GUIDE US AS BEST THEY CAN. FOR US SERVING MARKETS, THE
CHALLENGE IS BACK TO THE EARLIER POINT, WHAT IS THE RISK REWARD HERE? IF WE ARE IN A RECESSION AND THEY CANNOT PREVENT IT, HOW MUCH MORE WEAKNESS IS THERE TO COME? IT FEELS WE PRICED IN A LARGE AMOUNT OF IT WHICH IS WHY I'M COMFORTABLE TAKING A LITTLE RISK ON THE EQUITY SIDE AND ADDING A LITTLE FIXED INCOME. ON THE COURSE I, IF YOU CAN MAKE 4% TO 5%, THAT FEELS LIKE A NO-BRAINER. LISA: DO THESE STORIES GO TOGETHER? IF THE BID INTO DURATION WAS UNDER PENDING -- UNDERPINNING THE BID INTO EQUITIES BECAUSE PEOPLE DO NOT BELIEVE THERE WILL BE RUNAWAY INFLATION AND A BOND MARKET CONTINUING TO EXPERIENCE PAIN? ALESSIO: IT IS SORT OF THE RIGHT COMPROMISE. WHEN YOU LOOK AT Q1 OF NEXT
YEAR, THE FED IS PRICING 3.5. OBVIOUSLY WE EXPERIENCED THAT KIND OF RAPID MOVE THUS FAR AND HAVE BEEN PROVEN WRONG. IT IS CERTAINLY POSSIBLE. IF YOU BELIEVE THE ECONOMY IS SLOWING AND BEGINNING TO LENGTHEN DURATION AND/OR ADD MORE TO A HIGHER QUALITY FIXED INCOME RELATIVE TO RISKY FIXED INCOME OR EQUITIES, IT'S POSSIBLE. THE WAY TO MAKE IT CONSISTENT IS TO BEGIN TO MOVE INTO DEFENSIVE EQUITY SECTORS AND DEFENSIVE EQUITY PARTNERS, QUALITY OVER VALUE, LARGE OVERSIZE. WHAT WE HAVE SEEN YEAR-TO-DATE HAS BEEN AN OUTPERFORMANCE OF CYCLICAL SECTORS, IRONICALLY, BECAUSE THEY HAVE BEEN LISTED BY THE RISE IN [INDISCERNIBLE] THE PRICING OF THE TYPICAL CYCLE AROUND THIS TIME CANNOT WORK OUT BECAUSE MARKETS HAVE BEEN PREDOMINANTLY DRIVEN BY A REPRICING OF YIELDS RATHER THAN A REPRICING OF CASH.
TO MONICA'S POINT, IF THE ECONOMY IS SOFT LANDING AND NOT GOING INTO RECESSION, YOU CAN BE OVERWEIGHT EQUITIES AND OVERWEIGHT DURATION. THAT IS WHERE THIS CAN WORK OUT ASSUMING WE ARE GOING INTO A RECESSION. LISA: REVENGE OF THE 60/40, MONICA DICENSO AND ALESSIO DE LONGIS, BOTH OF YOU STICKING WITH US. JOINING US OUT ABIGAIL DOOLITTLE. ABIGAIL: WE LOOK AT A FIRM ARE OPEN FOR STOCK. FUTURES UP THE HIGHS COME UP A
HALF PERCENT. THIS MEANS BIG TECH IS HIGHER. TAKING A LOOK OF THE NASDAQ 100 FUTURES, UP EVEN MORE. APPLE UP 1% HEADING TO A THIRD OUT OF FOURTH ACE AS YIELDS ARE IN. EVEN THOUGH THEY COULD BE A HAVEN BID, VALUATION PRESSURES ARE TAKEN OFF OF THE BIG TECH AND GROWTH NAMES.
AMAZON HEADING TO A FOURTH UPDATE IN A ROW. THE FOURTH TIME WE WILL SEE THAT IN A MONTH. IF IT HOLDS TO THE CLOSE, ALIBABA REALLY OUTPERFORMING, UP 4% ON THE HOPE THE ANT FINANCIAL GROUP WILL GO PUBLIC RELATIVELY SOON. PLUS TAILWINDS OVERALL WITH THE HONG KONG HSI DOING WELL. THEN OCCIDENTAL PETROLEUM, OIL
MAY BE DOWN A LITTLE BIT BUT OXIDANT A PETROLEUM UP 3% ON THE NEWS WARREN BUFFETT BERKSHIRE HATHAWAY HAS ADDED ANOTHER 9.6 MILLION SHARES. INVESTORS SEEM TO LIKE IT. LISA: COMING UP, PRESIDENT BIDEN ASKING CONGRESS TO HELP WITH GASOLINE PRICES. PRES. BIDEN: BY SUSPENDING THE $.18 GAS TAX FOR THE NEXT 90 DAYS, WE CAN BRING DOWN THE PRICE OF GAS AND GIVE FAMILIES JUST A LITTLE RELIEF. LISA: THAT CONVERSATION COMING UP NEXT.
WE SEE IN THE MARKETS THAT THEY RALLY -- THE RALLY IS BUILDING IN THE OPEN. THE S&P UP .6%. THIS IS BLOOMBERG. >> THERE IS REALLY NOT ANYTHING THAT WE CAN DO ABOUT OIL PRICES. THERE IS A LITTLE FOOD PRICES IS A BIT MORE MIXED BUT FOR OIL PRICES, THEY ARE SET AT THE GLOBAL LEVEL AND IT HAS TO DO WITH GLOBAL OIL PRICES AND REFINING SPREAD.
NEITHER OF THESE THINGS ARE THE -- NEITHER OF THESE THINGS ARE TOOLS WE HAVE AN EFFECT. LISA: PRESIDENT BIDEN CALLING FOR A SUSPENSION OF THE FEDERAL GAS TAX. PRES. BIDEN: BY SUSPENDING THE 18% -- $.18 FEDERAL GAS TAX IN THE NEXT 90 DAYS, WE CAN BRING DOWN THE PRICE OF GAS AND GIVE FAMILIES A LITTLE RELIEF. I CALL ON THE COMPANIES TO PASS THIS ON, EVERY PENNY OF THIS REDUCTION TO THE CONSUMER.
THERE IS NO TIME NOW FOR PROFITEERING. LISA: BLOOMBERG'S ANNMARIE HORDERN JOINS THIS FROM D.C.. WITH THE RECEPTION DIFFERENT FROM WHAT IT WAS BEFORE HE GAVE THAT SPEECH. >> NOT REALLY. WE DID HEAR FROM SPEAKER PELOSI
OUT WITH THIS STATEMENT AND SHE SAID WE WILL SEE WHERE CONSENSUS LIES ON THE GASOLINE TAX PAUSE. THAT SAYS TO ME THAT EVEN SPEAKER PELOSI IS QUITE CONCERNED AND HAS SOME QUESTIONS REGARDING WHAT A GAS TAX HOLIDAY WOULD ACHIEVE BECAUSE SHE IS GOING TO SEE WHERE CONSENSUS LIES. SHE WILL NOT SAY SHE WILL BRING INTO ABOUT, SHE WILL JUST HAVE A CONVERSATION ABOUT IT. TODAY, WE SHOULD HEAR MORE ABOUT POTENTIALLY ANY SORT OF DIALOGUE MOVING FORWARD BETWEEN THE INDUSTRY AND ADMINISTRATION WHEN THE ENERGY SECRETARY WILL SIT DOWN WITH EXECUTIVES PRESIDENT BIDEN SENT A LETTER TO. YOU HEARD IT HERE FROM THE STATE DEPARTMENT'S SENIOR DEFIES -- SENIOR ADVISOR, WHO HAS BEEN IN TALKS WITH THE INDUSTRY AND THERE IS NOTHING EIGHT -- NOTHING THEY NEED IN U.S. POLICY.
WHAT THEY DO NEED OUR BANKERS IN NEW YORK AND INVESTORS TO TELL THEM TO USE THIS MONEY THAT THEY ARE MAKING FROM THE RECORD PROFITS AND INVESTED TWO LISA: LISA: PRODUCTION AND REFINERIES. LISA:LISA: THAT WILL TAKE TIME, WHICH IS ONE OF THE KEY CONCERNS FOR SOME. LOOKING AT THE TIGHTNESS IN THE OIL MARKET, ANNMARIE HORDERN, THANK YOU SO WITH US. STILL WITH US IS MONICA DICENSO AND ALESSIO DE LONGIS. MONICA, FROM YOUR PERSPECTIVE, LOOKING AT THE OIL AND THE WILD RISE -- RIGHT OVER THE PAST 48 HOURS, DO YOU THINK PEOPLE ARE STARTING TO UNDERSTAND PERHAPS THERE WILL BE LESS DEMAND THAN PREVIOUSLY EXPECTED BECAUSE OF DEMAND DESTRUCTION IN THE FACE OF FIVE DOLLARS A GALLON? MONICA: IT SEEMS CLEAR THAT HIS WHAT HAS BEEN HAPPENING LESS QUICKFIX TO STRUCTURE THAT HAS CAUSED ENERGY TO RISE IN THE FIRST PLACE. THE BIGGEST RISK IS REAL DEMAND
RESTRICTION FOR DEEPER RECESSION. IN A MILD RECESSIONARY SCENARIO, I THINK WE'RE IN A WORLD WHERE ELEVATED -- ENERGY PRICES ARE ELEVATED AND YOU ARE HEARING THAT FROM THE PRESIDENT THAT THIS IS NOT AN EASY WAY TO SOLVE THAT NEAR-TERM. LISA: THE BARE CASES REPRESENTATIVE BY ED MORRIS EXPECTING CRUDE PRICES TO GO BACK INTO THE 80'S GIVEN THE STRONG HAD GROWTH -- HEADWINDS TO GROWTH. WE PROJECT A TREND DOWNWARD IN PRICES THROUGH 2023. IN ALL LIKELIHOOD, BEYOND. WHERE YOU STAND ON THIS
CONSIDERING IT IS A CONTRARIAN VIEW AND DOES NOT NECESSARILY TAKE INTO ACCOUNT THE TIGHTNESS PEOPLE ARE SAYING IN HIS VIEW IS WE ARE OVERESTIMATING DEMAND. DO YOU AGREE? ALESSIO: WHAT THEY ARE BASICALLY CALLING FOR IS A RETURN TO THE OLD RELATIONSHIPS WHERE GROWTH AND DEMAND HAVE SUPPLY CONSIDERATIONS IN THE SETTING OF COMMODITIES. I THINK IT IS CONSISTENT WITH WHAT THE FED IS TRYING TO ACHIEVE. I TEND TO AGREE WITH THE VIEW
AND THE RATIONALE FOR THE VIEW, THE TIMING MAY BE OFF BUT THE RATIONALE MAKES PERFECT SENSE. IF ON THE MARGIN THE NEW SLOW ON THE SUPPLY SIDE VERY MAJOR SHOCK, THAT FLOW IS RECEDING AND THE NEWS -- THE REAL NEWS FLOW IS ON THE DEMAND SIDE WHERE THE FED HAS TAKEN CONTROL OF THE RATE OF CHANGE. RISING INVENTORIES AND AN OIL CURVE THAT GOES BACK TO GUANTANAMO IS WHAT YOU WANT TO SEE AS PROOF THE MECHANISM IS TAKING PLACE. LISA: YOU STARTED TO FADE ENERGY STOCKS IN THE FACE OF POTENTIAL FOR THIS DEMAND DESTRUCTION.
ALESSIO: YES. THE MOVE -- THE POSITIONING WE HAVE BEEN CONSISTENT WITH THAT IS SOMETHING ALONG THE LINES WITH WHAT WE SAW EARLIER, THE ROTATION OUT OF CYCLICALS INTO THE FED SYSTEM, OUT OF ENERGY, OUT OF VALUE SECTORS INTO QUALITY ORIENTED SECTORS. SHOULD ALSO BE COMMUNICATION SERVICES AND TECHNOLOGY. IF YIELDS PEAK HERE AND NOW INNOVATION IS REWRITTEN RATING -- RE-RETRADING DOWN, THAT IS GOING INTO DEFENSIVE SECTORS. LISA:
MONICA, HAVE YOU REDUCED YOUR ALLOCATION TO ENERGY? DO YOU LIKE THAT -- I KNOW YOU ARE LIKING THE SPACE. IS IT BECAUSE OF A SOFT LANDING OR NONSENSE EARLY THE RECESSION THAT IS THE BEAR CASE? MONICA: GENERALLY SPEAKING, YOU WANT TO BE MORE CAUTIOUS ON CYCLICALS IN A RECESSIONARY TIME CLEARLY. THAT SAID, EVEN AT $80 OR $90 A BARREL, THERE ARE A LOT OF ENERGY NEEDS GOING INTO NEXT YEAR. THAT IS WHAT WHERE THREADING THE NEEDLE ON THE ENERGY CALLS, WE STILL SEE THE UPSIDE IN THE U.S. AND THAT IS FINE BUT IT DOES NOT MEAN YOU HAVE TO BE OVERWEIGHT CYCLICALS IN GENERAL. WE WANT TO BE MORE DEFENSIVE AND EFFICIENT BUT THERE ARE POCKETS, OILFIELD SERVICES, OTHER PARTS OF THE COMPANY THAT DOES NOT WORK. LISA:
ARE YOU BUYING INTO THE WEAKNESS WE HAVE SEEN IN OIL MAJORS OVER THE PAST COUPLE SESSIONS? MONICA: WE'VE SEEN PROFIT-TAKING IN RECENT WEEKS BUT IF THIS WERE TO CONTINUE 5% TO 10% LOWER, ABSOLUTELY. YOU NEED TO BE POSITIONING -- PEOPLE HAVE BEEN BEARISH BUT BEAR IN MIND ALLOCATIONS OVERALL IN THE ENERGY SECTOR ARE LOW VERSUS WHERE THEY NEED TO BE BECAUSE OF THE DESTRUCTION OF WEALTH THAT HAPPENED OVER THE LAST 10 YEARS. LISA: MY THANKS TO ALESSIO DE LONGIS FOR BEING WITH US TODAY. MONICA DICENSO, YOU ARE STICKING WITH US. COMING UP, THE MORNING CALLS
AND LATER RECESSION FEARS DOMINATING MARKETS. WE DISCUSS WITH A REPRESENTATIVE OF WELLS FARGO. THAT CONVERSATION I HAD. WE ARE TRYING TO RETRACE SOME OF THE LOSSES OF LAST WEEK. THE S&P BUILDING INTO THE OPEN UP .7%. LISA: THIS IS COUNT ONTO THE OPEN.
I AM LISA ABRAMOWICZ. TAKING A QUICK RALLY BUILDING AHEAD OF THE OPEN AS WE SEE NASDAQ FUTURES UP 1%, S&P UP 7 -- .7%. THE BIDDING INTO BONDS UNDERPINNING A BIT. WE CAN SEE 10 YEAR YIELDS ALMOST DOWN TO 3.07%.
HOW MUCH DO WE GET A CONTINUED BID AS PEOPLE SAY, PERHAPS THE FED WILL NOT BE ABLE TO GO AS QUICKLY AS THEY ARE TALKING IT UP. TIME FOR MORNING CALLS, RECOMMENDATIONS ON WALL STREET. JP MORGAN UPGRADING FUND GO TO OVERWEIGHT. THE TOY COMPANY IS SHOWING RESILIENCE DURING RECESSION. RAYMOND JAMES UPGRADING SOUTHWEST AIRLINES TO A STRONG BUY. OWING TO INTO AN ATTRACTIVE VALUATION FALLING DECLINES.
MORGAN STANLEY -- FOLLOWING DECLINES. MORGAN STANLEY ON EBAY, EXPECTING -- STOCKS LOOKING TO LISA: THIS IS THE COUNT ONTO THE OPEN. I'M LISA ABRAMOWICZ IN FOR JONATHAN FERRO. WE SEE THE RALLY AS WE SEE THE NASDAQ UP .9%, THE S&P AT 37.84. THE BID INTO BONDS GETTING MY
ATTENTION, EVEN IF YOU HAVE A FEDERAL RESERVE CHAIRMAN CAPITOL HILL TALKING ABOUT HOW RECESSION IS NOT OUT OF THE PICTURE. YIELDS LOWER, BONDS PRICES UP 3.0 7% ON THE 10 YEAR, CRUDE GETTING A LIFT AFTER HAVING EARLIER A BID DOWN ON RECESSION FEARS. DOLLAR STRENGTH COMING THROUGH 105 ON THE DOLLAR EURO. JOINING US NOW WITH A LOOK AT THE STOCKS AT THE OPENING BELL, HERE'S ABIGAIL DOOLITTLE. ABIGAIL: A BULLISH TONE ON THE OPEN AND ONE STOCK OUTPERFORMING, OCCIDENTAL PETROLEUM, NOT SO MUCH BECAUSE OF OIL BUT BERKSHIRE HATHAWAY, WARREN BUFFETT'S FIRM, ADDING TO ITS STAKE 9.6 MILLION SHARES. THEY ARE THE TOP HOLDER OF THE
COMPANY, OWNING 70% OF OCCIDENTAL PETROLEUM. KB HOME BUCKING THE BEARISH TREND WE HAVE BEEN HEARING ABOUT RECENTLY IN HOUSING, UP 5.2%. THIS AFTER THEY PUT UP A SOLID BEAT AT RAISED THE OUTLOOK SLIGHTLY. RESTAURANTS HAVE BEEN SLIGHTLY HIGHER, A MODEST BEAT USES SOME INFLATION FEARS BOTH IN TERMS OF HOW THE COMPANY HANDLED IT AND DINERS DINING OUT. FINALLY WE HAVE MAINLY A BULLISH TONE THIS MORNING BUT THE COMMODITY COMPLEX IS SLUMPING FOR A SECOND TIME. FREEPORT MAC DOWN 5% OVER THE
LAST FEW DAYS, RIGHT NOW DOWN MORE THAN 2% AS COPPER IS SLUMPING OVER THE LAST TWO DAYS. ANOTHER TELL ON THE GLOBAL ECONOMY AND PERHAPS FEARS AROUND A RECESSION. LISA: LET'S TURN OUT TO SAN FRANCISCO WHERE ED LUDLOW JOINED US FOR A BIG -- LOOK AT HOW BIG TECH IS TRADING. >> ROUGH ON THE NASDAQ 100, A PERCENTAGE POINT. NAMES LIKE APPLE PUSHING IN HIGHER, UP MORE THAN 3%, TAKING HIS CROWN BACK AS THE WORLD'S MOST VALUABLE COMPANY AS SAUDI ARAMCO BEING WEIGHED ON BY A MOVE IN OIL IN RECENT DAYS. TWO SECTORS MOVING IN OPPOSITE DIRECTIONS.
ROBINHOOD REBOUNDING UP 6.8% OF ITS NEWS YESTERDAY THAT FINANCE IS ARRIVAL WITH STAR OFFERINGS FEE FREE TRADES WHICH WEIGHED ON THE SUM OF ITS PLATFORM PEERS. YOU SEE ALIBABA UP 5%. THE STORY CHINA GROWING, PBOC GIVING A GROUP -- IF YOU LOOK AT THIS CHART ON THE BLOOMBERG TERMINAL, WE ASKED THE QUESTION EVERY SINGLE DAY, HAS TECH BOTTOMED OUT? I'M LOOKING AT THE NASDAQ 100, E-MINI FUTURES, SEPTEMBER UP IN THE LAST THREE TO FOUR DAYS. LOOKING AT THE NUMBER OF NAMES ON THE S&P 500, IS MADE THE TECHNOLOGY SECTOR INDEX TRADING ABOVE THEIR TWO DAY MOVING AVERAGE VERY SMALL. YOU HAVE THIS CONVERSATION WITH SCOTT MINER OF GUGGENHEIM, HE IS IN BITCOIN, A LEADING INDICATOR FOR RISK ASSET.
THE OTHER CONVERSATION WE ARE HAVING IS A GLOBAL ONE. ON THE CLOSING BILL YESTERDAY, WE WERE TALKING ABOUT THE FED EXPORTING INFLATION AND THE PSYCHOLOGY AROUND THE TECHNOLOGY SECTOR GLOBALLY, DIFFERENCES IN MARKETS. LOOKING AT THE HANG SENG OF CHINA, A GOOD MONTH. THE S&P 500 IN THE TECH SECTOR STILL HAVING A BAD MONTH IN THE MONTH OF JUNE AND THE STOXX 600 IN EUROPE DOWN EVEN FURTHER. THERE IS NO CONSISTENCY ACROSS TECH GLOBALLY AND YOU WONDER HOW BIG THE RATE STORY AND DEALS TERRY WILL BE FOR THE SECTOR -- AND YIELD STORY WILL BE FOR THE SECTOR. LISA: THANK YOU SO MUCH. HOW MUCH IS BIG STEC -- BIG
TECH AND ULTIMATELY A RATES STORY WITH YIELDS GOING DOWN OR UP. THE FEDERAL RESERVE RELEASING ITS BANK STRESS TEST EARLIER TODAY -- LATER TODAY. >> YOU HAVE AN INTERESTING SCENARIO THIS YEAR. YOU HAVE A COMMODITIES SHOCK ICED IN THIS YEAR AS WELL AS PUBLIC EQUITY AND RMB SHOCKS. YOU ARE ALREADY SEEING SOME OF THAT. ANOTHER THING THE FED WILL BE LOOKING FOR FOR THE BANKS IS COUNTERPARTY RISK.
WHAT WOULD HAPPEN IF THE LARGEST COUNTERPARTY HAD FAILED? SOME OF THE RISKS GOT DANGEROUSLY CLOSE TO AND IN A LOT OF DIFFERENT WAYS IN THE LAST YEAR, BUT WHEN IT COMES TO THE SCENARIOS THEMSELVES AND WHETHER THE BANK'S PASS, THE QUESTION COMING OUT AT THE END OF THE SCENARIO TESTING IS THE BUYBACK AND DIVIDEND PLAN. YOU HAVE THE CAPITAL RETURN PLANS, THE BANKS EXPECTED TO GIVE ABOUT $80 BILLION BACK TO SHAREHOLDERS, JP MORGAN BEING THE WHOLE -- THE LARGEST, COMING IN WITH THE MOST, 18.9 BILLION DOLLARS WORTH OF BUYBACKS AND DIVIDENDS ACCORDING TO ESTIMATES .
BANK OF AMERICA AND WELLS FARGO EACH WITH 15 BILLION DOLLARS. A LOT OF THE BANKS HAVE GUIDED THE MACRO ENVIRONMENT IS GETTING TOUGHER. THEY WILL BE TAKING A MODERATED APPROACH TO BUYBACKS. YOU HEARD THAT FROM CITIGROUP AND ALSO GOLDMAN SACHS FOR EXAMPLE FOR JOHN WALDRON JUST RECENTLY TELLING INVESTORS THAT THEY WERE MAKING SUCH A GOOD RETURN ON EQUITY IN THEIR BUSINESS THAT THEY WOULD PREFER TO USE CAPITOL IN THAT FEIS -- CAPITAL IN THAT FASHION. THE NUMBERS TO WHAT INVESTORS EXPECT WILL BE INTERESTING TO WATCH THIS TIME AROUND GIVEN A VOLATILITY STILL SOARING AND GIVEN THE BANKS WILL WANT TO PUT MONEY TO WORK IN THAT FASHION AND THIS TOUGH ENVIRONMENT AS WELL. LISA: THANK YOU SO MUCH. SAMEER SAMANA JOINS US NOW.
ALONGSIDE JP MORGAN'S MONICA DICENSO STILL WITH US. I WOULD LOVE TO GET YOUR VIEW STARTING ON THE BANKS BECAUSE THEY HAVE BEEN SO BEATEN UP. ORIGINALLY PEOPLE THOUGHT THEY WOULD BENEFIT AS RATES ROSE. THE CONCERN IS THEY WILL SUFFER IN THE FACE OF A SLOWDOWN IN LENDING IF THERE IS SOME SORT OF RECESSION. WHAT IS YOUR VIEW? SAMEER: IT IS ALL ABOUT THE CURVE. THE FED WILL TREAT 75 AS NEW 25
AND THE CURVE WILL SIDE QUICKLY. IT IS PROBABLY ONLY A MATTER OF TIME BEFORE INVERSE. THAT IS THE SECOND HALF OF 2022 STORY. WE RECENTLY DOWNGRADED FINANCIALS AND PLAYED THEM WITH
THE STEEPENING. WITH THE CURVE FLATTENING, WE WANT TO BE NEUTRAL ON FINANCIALS. THEY ARE STILL CHEAP, ESPECIALLY WITH BIGGER BANKS, AND WE HAVE ENERGY, HEALTH CARE, TECHNOLOGY. LISA:
MONICA, WHAT ABOUT YOU? MONICA: AS I MENTIONED EARLIER, YOU STILL NEED TO QUESTION CYCLICALS. YOU WANT TO BE MORE CAUTIOUS THERE INTO LOWER -- SLOWER ECONOMY. AND ENERGY, STILL POCKETS THERE. -- CAUTIOUS THERE. GOING INTO THE FIRST TIME IN
MANY CYCLE, THERE IS NOT AS MUCH CONCERN AS REGULATORY AND FOR -- REFORM. LISA: AT A BROADER LEVEL, WE ARE LOOKING AT A CHANGING MARKET OR SUDDENLY PEOPLE ARE TALKING ABOUT THE R WORD A LOT MORE. YOU ALSO HAVE A BASE CASE AS A SOFTER SESSION OR SHALLOW RECESSION. ARE WE ALREADY THERE?
SAMEER: THAT WAS THE CALL WE PUT OUT A FEW WEEKS AGO AND WE WERE AT A CONSENSUS. THE THE CONSENSUS IS QUICKLY MOVING TOWARD US AND AS WE SEE THE DATA, WE ARE CONSIDERING IT IS A LONGER OR DEEPER RECESSION. IT IS PROBABLY COMING, A SHALLOW RECESSION, THE QUESTION WOULD BE THE DURATION AND MAGNITUDE. THE RIGHT WAY FOR INVESTORS TO POSITION IS PULLING BACK ON RISK. EVEN HERE, WE ARE NOT THAT FAR OFF OF ALL-TIME HIGHS. I APPRECIATE A LITTLE BEAR MARKET BUT WE HAD THE -- HAD QUITE THE OVERSHOOT. WE'RE PULLING BACK ON
FINANCIALS, INDUSTRIALS, DISCRETIONARY. IT IS NOT TOO LATE TO TRY TO GET POSITIONED FOR WEALTH PRESERVATION FOR THE SECOND HALF. LISA: THE INTERESTING THING IS, AND THIS IS SOMETHING THE GOLDMAN SACHS AND OTHERS PUT OUT TALKING ABOUT HOW RECESSION IS MORE FRONTLOADED, INCREASINGLY CONCERNED THE FED WILL FEEL COMPELLED TO RESPOND TO HIGH CONSUMER INFLATION EXPECTATIONS OF ENERGY PRICES GO FURTHER EVEN IF ACTIVITY GOES SHARPLY. -- GROWS SHARPLY. COULD WE GET A QUICKER
TURNAROUND? THIS MAY BE PREMATURE BUT THE NEXT ADAGE OF THE CYCLE AND GETTING IN ON CONSUMER CYCLICALS OR THINGS MORE SENSITIVE TO A NEW ECONOMIC CYCLE. SAMEER: I THINK YOU'VE GOTTA BE CAREFUL WITH THAT. THE FED HAS GOT TO ACKNOWLEDGE THEIR ROLE IN CAUSING INFLATION IN THE FIRST PLACE WHICH IS THEY WENT GANGBUSTERS WITH RESPECT TO FINDING THE DOWNTURN BOTH WITH RATE CUTS AND BUYING ASSETS, FISCAL STIMULUS ON TOP OF THAT. IF HE AND -- THAT'S. EVEN IF THERE IS INFLATION, THEY WOULD BE REMINISCENT IF THEY HAVE RATE KIDS. IF THEY DO TRY TO DO TOO MUCH ON THE NEXT ECONOMIC RECESSION, INFLATION COULD COME BACK FASTER THAN EXPECTED. THAT IS WHAT WE SAW IN THE
1970'S AND 1980'S, YOU KEPT HAVING HIGHER LOWS AND HIGHER HIGHS UNTIL THE FED GOT REAL. LISA: CERTAINLY THE MARKET IS TREATING THE RECESSION RISK AS REAL, THE S&P DOWN ON YOU THIS YEAR. THE DROP WAS IN THE FIRST HALF OF 1970, THE FIRST TIME WE SAW THE FIRST HALF SUFFER THIS MUCH. BRINGING IN TAYLOR RIGGS FOR MORE. >> REALLY PUTTING THAT INTO PERSPECTIVE. DEUTSCHE BANK HAS SEEN A GREAT NOTE OUT OF THIS.
THIS IS ONE OF THE MORE PAINFUL STARTS TO THE YEAR. WE HAVE ONE MORE YEAR -- ONE MORE WEEK OR SO INTO THE FIRST HALF. SO FAR, A HUGE, MASSIVE REVERSAL AND THIS WILL BE ONE OF THE WHERE STARTS WE HAVE HAD, PARTICULARLY WHEN YOU ADJUST FOR INFLATION AND TYPICALLY AS WE KNOW STOCKS HAVE BEEN THE BELLWETHER TO KEEP UP WITH INFLATION. THIS TIME, THAT HAS NOT PLAYED OUT.
I THINK WHAT IS INTERESTING, WE ALWAYS TRY TO BE FORWARD-LOOKING ON THIS PROGRAM. AFTER MASSIVE DECLINES IN THE FIRST HALF, HISTORICALLY WHAT HAPPENS IN THE SECOND HALF, DO YOU GET A TOTAL WASHOUT AND A LITTLE REBOUND? INTERESTINGLY YOU CAN. AFTER SOME OF THE PREVIOUS YEARS WE HAVE LOOKED AT WHEN THE S&P HAS LOST AT LEAST 7% OR MORE IN THE FIRST TIME, AFTER THAT, THE 70'S AS YOU CAN SEE THERE, A LITTLE IN 1982 AND THEN 2010 AFTER A WASHOUT IN 2008 AND 2009. EQUITIES HAVE PERFORMED WELL IN THE SECOND HALF OF THE YEAR. I THINK WHAT IS MAY BE
DIFFERENT THIS TIME AROUND, THOUGH THIS SOUNDS SIMILAR TO MAYBE 2099, IS IT HAS BEEN THE BIG TECH STOCKS. THIS HAS NOT BEEN IN EQUITY WASHOUT, IT HAS BEEN ON HIGHER YIELDS AND WHAT THE DISCOUNT MEANS FOR PRESENT VALUE. WE CAN SHOW THIS, IF YOU WILL, AND FEEL FREE TO JUMP IN, THIS IS THE BIG OUTPERFORMER, GROWTH IS THE UNDERPERFORM RELATIVE TO VALUES AND THAT SHOWS THE YIELD STORY. LISA: THANK YOU SO MUCH.
THE RETURNS WE HAVE SEEN, HIGHLY NEGATIVE. MONICA DICENSO AND SAMEER SAMANA STILL WITH US. MONICA, HOW MUCH MARGIN COMPRESSIONS HAVE WE BEEN PRICING IN AND HOW MUCH OF A DOWNSIDE SURPRISE COULD WE BE VULNERABLE TO AS THE SECOND QUARTER EARNINGS TRICKLE OUT? SAMEER: I THINK IT IS WIDELY VIEWED CYCLICAL EARNINGS WILL BE GREAT. I THINK THAT IS REFLECTED TO A FAIR AMOUNT IN THE 20% DRAWDOWN. NOW THE QUESTION BECOMES HOW DO
YOU POSITION INTO THE BACK HALF OF THE YEAR. YOU SAW HOW STEPH ASKED LOOKS ON THE BACK. I CANNOT THINK THIS IS LIKE ANY 2008 RECESSION AND I DO NOT THINK THIS WILL BE LIKE A COVID LIKE SNAPBACK EITHER. WE THINK IT MAKES SENSE TO TAKE RISK IN AN APPROPRIATE WAY WHERE WE SEE POCKETS OF OUTPERFORMANCE , THINKING ABOUT ENERGY AREAS AND HEALTH CARE. EVEN CHINA MAY REOPEN INVESTOR
THAN ANTICIPATED. I THINK IT IS TOO SOON. YOU HAVE A FEW DATA POINTS, EARNINGS, FED DIGESTING MORE INFORMATION OVER THE SUMMER BEFORE WE SEE DATA GET EASIER. OUR KIDS WILL BOTTOM BEFORE CLARIFYING. LISA: I'M NOT TRY TO GET YOU IN TROUBLE BUT I'VE SEEN THESE STUDIES SHOWING ANALYSTS OF INDIVIDUAL STOCKS HAVE LAGGED BEHIND THE REVISIONS WE HAVE SEEN IN PRICE DRAMATICALLY THIS YEAR. IT HAS BEEN ONE OF THE BIGGEST DIFFERENTIALS WE HAVE SEEN GOING BACK 2000. DO YOU TAKE ANYTHING FROM THESE REPORTS AS GOSPEL OR DO YOU VIEW THEM AS MORE OF A BENCHMARK TO UNDERSTAND CONSENSUS? SAMEER: CONSENSUS IS WAY BEHIND AND EARNINGS ARE THE NEXT QUEUE TO DROP.
IF REVENUES ARE SLOWING MUCH FASTER THAN COSTS ARE, MARGINS ARE PROBABLY STILL MUCH TOO HIGH. WE THINK THAT IS NEXT TO DROP AND EARNINGS FOR PROBABLY BOTH 22 AND 23 HAVE TO COME DOWN. WHERE THE EARNINGS ESTIMATES GOLETA BACK TO THE WHERE -- LEAD BACK TO OTHER MARKETS BOTTOM. IN THE MID-THREE THOUSANDS,
CALL IT 3500 ON THE S&P, WE GET THERE. YOU'RE GETTING PAID TO TAKE THE RISK WITH A HIGH LEVEL OF UNCERTAINTY. AT THAT POINT MAYBE WE LOOK THROUGH WHETHER THE EARNINGS SHE HAS DROPPED. AT LEAST HERE THAT IS THE BIGGEST RISK MARKETS, EARNINGS -- AT LEAST THE BIGGEST DOWNDRAFTS, ESTIMATES ARE STILL TO COME IN THE FUTURE. LISA: OUR THANKS TO MONICA DISSENTS A AND --MONICA DICENSO AND SAMEER SAMANA IS STICKING WITH US.
>> IN THE U.S. CASE, I THINK IT IS QUITE LIKE YOU HAVE A RECESSION GIVEN THE EXTENT OF THE INFLATION OF STRENGTH OF THE LAMER MARKET -- LABOR MARKET, THE FED NEEDS TO GET EMPLOYMENT UP. LISA: AND THE LATEST TWO LEAVES INCOMING, JUST A FEW MINUTES AWAY FROM THE LATEST DATA. THIS IS BLOOMBERG. EQUITY STRATEGIST AT 10:00 AND NEW YORK TIME.
THIS IS BLOOMBERG. LISA: THIS IS "BLOOMBERG MARKETS: THE OPEN." WE HAVE DATA BREAKING ON THE TERMINAL, ANOTHER DOWNSIDE SURPRISE. AS MICHAEL MCKEE.
MICHAEL: THE S&P PMI'S, THE PURCHASING MANAGERS INDEXES, THESE ARE SMALLER COMPANIES IN THE ISM REPORT IN GENERAL BUT STILL REPRESENTATIVE. THEY HAVE ALL COME IN WEAKER THAN EXPECTED SIGNIFICANTLY, A DOWNTURN IN MANUFACTURING FROM 57 TO 52.4, THE SERVICES PMI FALLS TO 51 POINT SIX FROM 53.4 AND THE COMPOSITE PMI IS 51 POINT TWO AFTER 53.6. THIS PARALLELS WHAT WE GOT FROM EUROPE TODAY WHICH WAS PRETTY SIMILAR DECLINES.
NOBODY GOING INTO CONTRACTION TERRITORY BUT WE ARE SEEING NUMBERS LIKE GERMANY ON THEIR COMPOSITE FALLING TO 51.3 TO 53.7. THE FRENCH ARE DOWN, THE EUROZONE AS A WHOLE FALLS TO 51.9 FROM 54.8. IN THE U.K., THEY WHERE THE WINNER OF THE DAY. THERE IS IS UNCHANGED AT 53.1. THESE ARE ALL BARELY THE
NUMBERS THAT YOU NEED TO SEE THE SHOW EXPANSION AND IT DOES SUGGEST THE GLOBAL ECONOMY IS COOLING. I WOULD GO BEYOND MANUFACTURING AND LOOK AT SERVICE MEMBERS. THAT IS WHAT EVERYBODY WILL BE KEEPING AN EYE ON. LISA: THIS IS THE SECTOR THAT IS SUPPOSED TO BE REBOUNDING AS WE DID REOPEN. I WANTED TO POINT OUT TO YEAR
YIELDS TAKE ANOTHER LEG LOWER. FIRMLY BELOW 3%. 2.94%. WE ARE LOOKING AT THAT AS WE GETTING -- WE ARE GETTING DISAPPOINTMENTS AND YOU TRACK WHAT WE SEE OVERNIGHT IN EUROPE. 10 YEAR YIELD STICKY, A QUESTION OF HOW FAR THE FED TO GO. BACK WITH US IS SAMEER SAMANA OF WELLS FARGO, WHICH REALLY GOES TO THE QUESTION OF WHETHER WE ARE ALREADY SEEING SOME SORT OF DOWNTURN IN THE ECONOMY AND WHETHER THIS GIVES THE FED A REPRIEVE. WHAT IS YOUR VIEW, ESPECIALLY GIVEN THE BID INTO THE FRONT AND? >> GIVEN THE FED IS CUT OFF SIDES OF THIS TRANSITORY NARRATIVE ALREADY ONCE, IT WILL BE HARD TO PIVOT BACK TO THE ECONOMY. UNTIL INFLATION COMES DOWN, I THINK THEY ARE SOFT EVEN IF THERE IS A SLOWDOWN DOWN AND ON UP LIMIT. THAT REALLY IS THE RISK TO KIND
OF THE ECONOMY AND MARKETS WE HAVE BEEN THROWING OUT THERE WHICH IS IF YOU HAVE THE FED FOCUS ON INFLATION WHILE THINGS ARE SLOWING, WE HAVE HAD -- NOT HAVE THAT CUMBERED NATION -- THAT, NATION AND A LONG TIME. THAT IS WHAT WE ARE CALLING FOR, HE SHALL A RECESSION, AND THE RISK OF ANYTHING IS THE DOWNSIDE AND THEY WANT TO MOVE UP IN QUALITY AND MOVE UP IN MARKET CAP. WE HAVE A LITTLE ON THE SECTOR SIDE OR WOULD LIKE ENERGY, TECH, AND HEALTH CARE WHERE WE ARE IN THE LATTER STAGES OF THIS ECONOMIC UPSWING, BUT EVENTUALLY IF ANYTHING WE WOULD PROBABLY GET MORE DEFENSIVE AND LESS CYCLICAL AND IT IS NOT SURPRISING THE TOP THREE TO FOUR SECTORS OR UTILITY, HEALTH CARE, STAPLES, AND RATES. IT IS A TYPICAL DEFENSIVE RECESSION PLAYBOOK. LISA: MIKE WILSON SAYS "THE BEAR MARKET WILL NOT BE OVER UNTIL RECESSION ARRIVES OR THE RISK OF ONE IS EXTINGUISHED. HOW MUCH ARE WE LOOKING AT THE DOLLAR REMAINING THE HAVEN BID AND REMAINING THE ONGOING RISK OFF TRADE AS WE DO GET THIS ENVIRONMENT WITHOUT THE RISK OF RECESSION TAKEN OFF OF THE TABLE YET? SAMEER: THE DOLLAR IS GOING STRAIGHT ON THERE BECAUSE HISTORY SAYS IT IS ALMOST ALWAYS A SAFE HAVEN DURING DOWNTURNS AND WE HAVE RATE DIFFERENTIALS WORKING FOR US AND GROWTH DIFFERENTIALS WORKING FOR US. FOR THOSE DIFFERENT REASONS, IF
ANYTHING, THE DOLLAR HAS MORE BOOSTERS THIS TIME AROUND THAN PREVIOUS DOWNTURNS. AND TO KIND OF TO MIKE'S POINT, I GUESS WITH RESPECT TO RECESSION EXTINGUISHED, I WOULD SAY IT IS NOT OVER UNTIL INFLATION IS -- INFLATION IS EXTINGUISHED. I THINK THAT IS THE WAY TO THINK DIFFERENTLY ABOUT THIS TIME AROUND. LISA:
WHEN WE SEE THE DOLLAR ESPECIALLY LOSING A BET, WE SEE THE BID INTO BONDS, WHERE ARE YOU TAKING RISK INDURATION? I SAY THE RISK BECAUSE WE SAW THE RISK OF THE FIRST HALF OF THE YEAR WITH RETURNS TOTAL. WHERE YOU TAKING THE RISK IN THE SABER SPEARS OF THE FIXED-INCOME MARKET? SAMEER: WE RECENTLY TOOK THE OPPORTUNITY TO GO NEUTRAL ON LONG-TERM DURATION. WE HAVE BEEN MOST UNBEARABLE FOR THE LAST YEAR OR SO AS RATES TICK HIGHER SO I THINK THAT WAS A GOOD MOVE. THE SAME WAY THE BONDS HAVE A ROLE TO PLAY IN PORTFOLIOS AND THESE REAL -- THESE YIELDS, IT MAKES HAS TO BE NEUTRAL. WE LIKE HIGHER-QUALITY CREDIT. IT'S IS NOT THE TIME TO EXTEND ON THE CREDIT QUALITY CURVE SO WE RECENTLY DOWNGRADED HIGH YIELDS.
WE THINK THERE IS TIME TO OF THE QUALITY IN YOUR BOND PORTFOLIO. FROM A FIXED INCOME STANDPOINT OF MAINLY PLAYING DEFENSE, AS OPPOSED TO OFFENSE, YOU HAVE AVERAGE RATES RISING BUT WE OUTPACE THE RATING ON SHORT-TERM, WITH SHORT-TERM RATES RISING AS QUICKLY AS THEY ARE WITH 75 THE NEW 25, WE THINK SOME INCOME WE HAD BEEN STRETCHING INTO THE INTERMEDIATE PART OF THE CURVE WE CAN NOW GET ON THE SHORT-TERM SIDE. WE HAVE THE SHORT-TERM AND WE DOWNGRADED INTERMEDIATE BECAUSE THERE'S OPPORTUNITY ON THE DETAILS OF THE CAR. LISA: CAN YOU PUT INTO PERSPECTIVE HOW DEFENSIVE YOU ARE VERSUS THREE MONTH AGO CONSIDERING HOW PEOPLE ARE STARTING TO VIEW THE NEXT CYCLE AS UPCOMING AND INVEST AS SUCH? SAMEER: SURE. KIND OF A HIGH LEVEL. CALLING IT 110% TO 1% -- 105%, WE HAVE BIDDEN MEN 90'S.
IT IS QUITE THE TURN. I THINK THERE WERE EXPECTATIONS INFLATION WILL AT LEAST LEVEL OFF. WE ARE NOT IN THE CAMP INFLATION COMES BACK.
THEY ARE STILL ACCELERATING IN THE LAST READING AND THAT IS WHAT IS CHANGING THE LAST MONTHS. THE OTHER THING CHANGING IS GOING FROM 50, A REAL DEBATE, AND NOW THEY HAVE MOVED ONTO 75 AFTER TAKING IT OFF OF THE TABLE MONTHS AGO JUST SHOWING HOW MUCH OF A DOWNTURN IT IS. LISA: HOW IMPORTANT IS TOMORROW'S UNIVERSITY OF MICHIGAN SENTIMENT SURVEY? SAMEER: THE SENTIMENT IS A LAGGING INDICATOR, ESPECIALLY CONSUMER SENTIMENT. WE CAN ALREADY SEE CONSUMER STRESS, TAKING OUT LOADS OF DEBT, MIXED AT RETAILERS ALL ABOUT STABLES AND GROCERIES AS OPPOSED TO APPAREL AND RETAIL.
THE CONSUMER STRESS, I WOULD NOT FOCUS SO MUCH ON THAT NUMBER. I THINK THE BIGGER THING WILL BE WATCH OIL AND COMMODITIES AND IF THEY CAN KEEP COMING BACK DOWN, THAT WILL TAKE PRESSURE OFF OF THE FED INTO JULY. LISA: THANK YOU SO MUCH FOR BEING WITH US. COMING UP, THE MARKET MOVING EVENT YOU NEED TO BE WATCHING NEXT IN OUR TRADING DIARY AND IN THE MARKETS. YOU ARE SEEING THE RALLY A TOUCH AS WE HEAD INTO THE OPEN. S&P CLUNG ONTO GAINS AFTER THE DISAPPOINTING NUMBER FROM THE PMI'S FOLLOWING ONTO WHAT WE SAW OVER IN EUROPE. THIS IS BLOOMBERG.
LISA: THE PMI REPORT THAT WAS DISAPPOINTING STICKING ON THE MARKETS. THE NASDAQ TURNING NEGATIVE NOW. THE S&P UP 3%. LOOKING IN THE BOND SPACE, THINGS ARE GOING WILD ON THE TWO-YEAR, SUB 2.9% AT ONE POINT AS YIELDS CONTINUE TO DROP ON THE HEELS OF THAT 10 YEAR YIELD NOW 3.047%. IF YOU TAKE IT OUT A BUNCH OF DIGITS AS TOM KEENE WOULD LIKE TO DO. TIME FOR THE TRADING DIARY, WHAT YOU NEED TO WATCH THIS WEEK.
CHAIR POWELL AND CAPITOL HILL FOR DAY TWO OF TESTIMONY OF THE TOPICAL -- TOP OF THE HOUR. THE RESULTS OF A STRESS TEST THAT 4:30, THE DEPARTMENT OF ENERGY HOLDING A MEETING WITH OIL EXECUTIVES TODAY. JIM BULLARD AND MARY DALY FRIDAY AND FINALLY NEW-HOME SALES AT THE UNIVERSITY OF MICHIGAN CONSUMER SENTIMENT SURVEY TOOK CLOSE OUT THE WEEK. THIS WAS COUNTDOWN TO THE OPEN. THIS IS BLOOMBERG.
2022-06-24 12:21
Show Video
Other news