'Bloomberg The Open' Full Show (05/20/2022)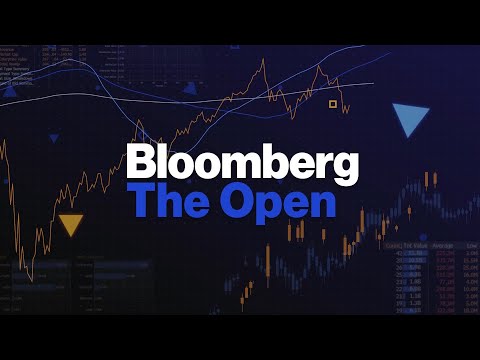 Show Video
>> GOOD MORNING. FOR OUR AUDIENCE WORLDWIDE, WE ARE HEADING FOR A SEVENTH STRAIGHT WEEK OF LOSSES, AND LOOKING TO TAKE A BITE OUT OF THOSE LOSSES AT THE OPEN. THE COUNTDOWN STARTS RIGHT NOW.
>> EVERYTHING YOU NEED TO GET START FOR THE START OF TRADING. THIS IS BLOOMBERG, THE OPEN. WITH JONATHAN FERRO. JONATHAN: WE BEGIN WITH THE BIG ISSUE. ANOTHER EXHAUSTING WEEK IN MARKETS. >> THE NUMBER ONE ISSUE HERE IS A RE-RATING THE MARKET. >> THIS HAS BEEN A VALUATION REWRITING.
>> IT IS TAKING IT ON THE CHAIN. >> EVERY SINGLE HEADLINE IS NEGATIVE. >> THE WAY THE MARKET IS REACTING IT'S AS IF THE RECESSION IS COMING. >> THE CONSUMER NARRATIVE IS FALLING APART. >> POTENTIAL WEAKNESSES STARTING TO COME THROUGH. >> AND OVERSOLD LEVEL ON THE S&P 500.
>> PRICING COMING THROUGH. >> THE PESSIMISM OUT THERE IS REALLY REMARKABLE. IT IS REALLY WIDESPREAD.
>> THE MARKET IS TRYING TO FIND A BOTTOM. >> I DON'T REALLY KNOW WHERE THE EXACT NUMBER IS. >> THE S&P COULD TOUCHDOWN AROUND 3600. WE ARE SEEING A LOT OF HEADLINES.
>> THERE A LOT OF PIECES MOVING AROUND. >> WE CANNOT GET PAST THE DAY TODAY. >> TWO OF THE INVESTORS ARE JOINING US.
VICTORIA, FIRST TO YOU. HOW WILL YOU KNOW WHEN WE HAVE SEEN THE WORST OF IT? >> WE HAVEN'T SEEN A PANIC, SO THERE IS NO CAPITULATION. IT WAS UGLY, BUT WE HAVE NOT SEEN THE MARKETS ROLLOVER. WE HAVE SEEN A HOLD AT THE 3800 LEVEL ON THE S&P 500, BUT WE ARE NOT THERE. WE ARE WATCHING SIGNALS, LOOKING OR A BOTTOM. I DON'T THINK WE WILL SEE A
CAPITULATION MORE. SAFE HAVENS, TARGETS, THE WALMARTS OF THE WORLD HAVE ROLLED OVER, YOU CAN SEE HIS STRUGGLE IN RETAIL WITH INFLATION, BUT YOU JUST DON'T HAVE A AND THAT. THE VIX IS NOT ABOVE 40. THE NUMBER OF STOCKS AT 52-WEEK LOWS, THERE ARE OTHER SIGNALS THAT DON'T SHOW CAPITULATION. IT IS NOT. . I DON'T THINK WE ARE GOING TO
LAY DOWN ANOTHER 20%, BUT IS TODAY GOING TO BE THE BOTTOM, REMEMBER LAST FRIDAY, WE HAD A LITTLE BIT OF 02, BUT THAT GOT SQUASHED IMMEDIATELY. JONATHAN: WHAT IS YOUR TAKE? >> THE MARKET IS HOLDING ON TO EVERY PIECE OF INFORMATION. WE ARE GOING TO NEED POSITIVE NEWS FROM CHINA THAT THEY ARE STIMULATING THEIR ECONOMY, TO THE TUNE OF $2 TRILLION, I FIVE-YEAR PRIME RATE CAME OUT AT 15 BASIS POINTS, AND THIS NEWS ABROAD IS GIVING US FINE GREEN. I DON'T THINK WE ARE AT THE
BOTTOM. THERE IS MORE TO GO. IT IS DATA DEPENDENT, AND EACH PIECE OF DATA IS GOING TO HOLD ONTO THIS EVERY SINGLE DAY. JONATHAN: IS THERE A BREAK IN THE PRICE OR THE POLICY? WHICH ONE? THE BANK OF AMERICA SAYS THE TRUE CAPITULATION OCCURS WHEN THE FED CAPITULATES.
A SYSTEMIC EVENT AT AN UNEMPLOYMENT RATE REQUIRES ARISE FIRST. THE BOTTOM LINE IS THAT WE ARE VULNERABLE TO A BARE RALLY, BUT WE WOULD STILL ARGUE SELL ANY RIPS. IS THAT RESONATE WITH YOU? VICTORIA: YES. THE FED IS GOING UP, AND EVERYONE HOPING FOR A FED PUT IS GOING TO BE DISAPPOINTED. THE FED WILL NOT BE SANTA CLAUS
AND THEY ARE NOT BRINGING A PRESENT. THEY HAVE TO HIKE AND GET INFLATION UNDER CONTROL. THEY ARE LATE AND THEY KNOW IT. THEY HAVE IN A MINUSCULE -- THEY HAVE A MINUSCULE CHANCE. THEY HAVE NEVER NAVIGATED THIS
MARKET WELL. AT THIS POINT, THEY ARE TRYING TO PUT AS MUCH DIFFERENCE BETWEEN THEM AND ZERO. GET SOME WIGGLE ROOM SO THAT WHEN THE ECONOMY ROLLS OVER, AND THEY NEED AN EMPLOYMENT TO RUN OVER, THEY NEED TO STOP A RUNAWAY TRAIN, AND I JUST DON'T SEE THEM STEPPING IN BECAUSE STOCKMARKET IS IN A BEAR MARKET. I GET THE CONCERN OF LIQUIDITY, BUT THAT THE FED HAS TO PRIORITIZE.
THEIR MANDATE IS UNEMPLOYMENT AND INFLATION. THEY CAN CHECK THE BOX OF UNEMPLOYMENT. WE ARE AT FULL EMPLOYMENT. BUT INFLATION IS RUNAWAY, AND THEY HAVE TO BAILOUT THE MARKET. I DON'T THINK YOU WILL SEE THAT. ANYONE WAITING FOR THE FED TO HELP IS SORELY MISTAKEN.
JONATHAN: YOU GET THE FEELING THAT INVESTORS DON'T UNDERSTAND THAT? JUST TO YOUR PRIVATE OR BROADER CONVERSATIONS WITH CLIENTS AND PEOPLE IN THE MARKET, DO THEY UNDERSTAND THIS IS A FEATURE, AND NOT A BARK? THIS IS THE OBJECTIVE? VICTORIA: THE FED HAS STEPPED IN BEFORE, SO IT IS HARD. IT IS AN ELECTION YEAR, AND I KNOW THEY ARE NOT SUPPOSED TO BE POLITICAL, AND THEY ARE TRYING NOT TO LOOK AT WHAT HAPPENED IN 2018. THEY ARE NOT AGNOSTIC TO WHAT IS HAPPENING IN THE POLITICAL UNIVERSE, AS WELL. BUT THEY HAVE TO.
THEIR MANDATE IS IN SAVING THE MARKET, AND THAT IS HARD BECAUSE THEY HAVE DONE THAT RECENTLY. IN 2020, AND I FEEL THAT WAS THE ONE OFF, AND THAT WILL NOT BE REPEATED. SO, A LITTLE BIT HERE. IT IS HARD TO HAVE THIS TIGHTENING FED. A LOT OF PEOPLE HAVE FORGOTTEN WHAT IT TRULY TIGHTENING FED MARKET IS LIKE BECAUSE WE HAVEN'T HAD THAT IN OVER A DECADE. WE HAVEN'T HAD THESE LITTLE BLIPS OF A TITAN -- TIGHTENING CYCLE, BUT THEY ARE SHORT. I DON'T THINK THEY'RE GOING TO GET THAT FAR. THEY ARE AT 3.5.
AT SOME POINT, IT WILL ROLL OVER, AND THE MARKETS ARE MOVING AT WARP SPEED, SO IT WILL ROLL OVER A LITTLE FASTER THAN EVERYONE IS ANTICIPATING WHICH IS WHY WE ARE TALKING ABOUT A RECESSION SINCE THE BEGINNING OF THE YEAR. JONATHAN: OTHERS DO NOT THINK THE FED WILL GET THAT FAR. PEOPLE COME ON THE SHOW, AND IT IS A FEATURE THAT THEY ARE BULLISH LONG-TERM, AND IT IS A YOUR END, IF YOU CALL IT LONG-TERM, BUT OVER THE NEXT FEW MONTHS, THEY WANT NOTHING TO DO WITH THE. THEY BELIEVE A RELIEF RALLY KICKS AND BECAUSE THE FED WILL BACK AWAY. I HEAR IT SO MANY TIMES IN EVERY CONVERSATION. THE FED WILL BACK AWAY. THAT IS NOT A CALL.
THE REAL CALL IS, DO YOU UNDERSTAND THE CONDITIONS AND CIRCUMSTANCES UNDER WHICH THE FED DOES BACK AWAY, AND WHAT DO WE ACHIEVE WHEN WE MEET THAT THRESHOLD? WHAT IS YOUR VIEW ON THAT? VINCENT: I REMEMBER THAT IT WAS TRANSITORY. THOSE SAME PEOPLE ARE HOLDING ON, IN THE HOPES THAT WE KEEP INFLATION, AND IT WILL COME DOWN, WHICH WILL GIVE THE FED SOME ABILITY TO PAUSE. I DON'T SEE THAT HAPPENING. IF YOU LOOK AT THE NUMBERS, AND WHAT IS GOING ON, INFLATION IS GOING TO BE HERE, SO THE FED WILL BEGIN -- HIKE 50 BASIS POINTS, THEY WILL HIKE IN JULY, AND THEY WILL GO THROUGH NEUTRAL , AND I THINK YOU ARE NOT GOING TO GET TO THREE AND A HALF, BUT TO 75 43%, BECAUSE THEY HAVE TO.
THEY HAVE TO GET UP FROM WHERE WE ARE. WE ARE IN A LONG EXPANSIONARY. BEFORE THE PANDEMIC, AND WE HAD A HUGE BOOMING RECOVERY, AND THERE IS A RECESSION COMING AT SOME POINT, AND THE FED NEEDS ROOM TO GET TO THE STIMULUS WHEN THAT DOES HAPPEN. JONATHAN: IF THEY GO ABOVE 3.5% TO WILL NEED MORE THAN JUST A BEER.
FUTURES ARE POSITIVE BY 1.4%. WE ARE DOWN FOR WEEK SEVEN. >> WE COULD ALL USE A MIRROR RIGHT NOW. OR THE $1 TRILLION WERE WIPED OUT THE S&P 500 IN TERMS OF MARKET VALUE THIS WEEK ALONE. DOWN 3% ON THE WEEK.
WHILE FUTURES ARE POSITIVE, IT DOES NOT LOOK LIKE WE WILL CLAW BACK ALL OF THE LOSSES, SO YES, WE ARE HEADED FOR THE LONGEST WEEK OF LOSING STREAKS, GOING BACK TO 2001. MORE THAN 20 YEARS. IF THERE'S ANY GOOD NEWS, IT DOES LOOK LIKE THE GAINS WE ARE SEEING IN THE FUTURE WILL AVOID A BEAR MARKET BECAUSE WE ARE OFF 19% FROM THE RECORD IN JANUARY, BUT THE TRAUMA HAS NOT BEEN LIMITED TO EQUITIES.
WE HAVE SEEN THESE GROWTH CONCERNS ACROSS ASSET CLASSES, INCLUDING CREDIT. YOU ARE SEEING HIGH YIELD SPREADS MOVING TO 490 BASIS POINTS, AND BETWEEN THE HIGH-YIELD AND INVESTMENT-GRADE, WE HAVE SEEN $7 BILLION IN OUTFLOWS IN THE WEEK OF MAY 18. MONEY WAS POURING IN, AND THE PERCEIVED HAVEN OF BOTH FAITH AND CREDIT, AND TREASURIES SEEING 5.7 BILLION DOLLARS IN TREASURY INFLOWS THIS WEEK. CHECK ON COMMODITIES, THERE IS
BEEN A FAIR BIT OF VOLATILITY THERE AS WELL. IT DOES LOOK LIKE OIL WILL END THE WEEK HIGHER BY 1%. AT LEAST FOR THE MOMENT. THAT WOULD BE THE FOURTH UP WEEK INAPPROPRIATE THE LONGEST WINNING STREAK GOING BACK TO FEBRUARY. IT IS ALSO A LITTLE HIGHER, BUT
GOLD IS WORTH NOTING. FORGET ABOUT THE FED. 1.7% GAIN LOAD GOLD. YES GAIN ON GOLD. JONATHAN: LET'S TALK ABOUT DEFENSE. THERE ARE SOME PEOPLE IN THIS MARKET WHO BELIEVE CONSUMER STAPLES THIS WEEK ARE DOWN ALMOST 9%. IT IS THE WORST WEEK SINCE MARCH OF 2020. THAT WILL BE WHERE AND WHY WOULD YOU EVER FORGET? DOWN 9% ON CONSUMER STAPLES. VICTORIA, TALK ABOUT THE
RESPONSE TO HOW QUICKLY AND FAST STAPLES WILL CORRECT THIS WEEK. VICTORIA: THAT WAS RETAIL. THEY REALLY STRUGGLED, AND WE SEE THE INVENTORY PAIN AND ALSO WHAT IS MOST INTERESTING AND RETAIL IS THAT THEY ARE TALKING ABOUT THE CONSUMERS SHIFTING THEIR BEHAVIORAL PATTERNS, AND THAT IS SOMETHING THAT SHOULD BE A RED FLAG TO EVERYONE. THEY ARE CHANGING AND BUYING STORE BRANDS AND NOT GOING AFTER ELECTRONICS. INVENTORY IS RISING. WE HAVE SEEN THAT WITH WALMART, TARGET, AND ROSS STORES ARE STRUGGLING.
DAVID PRETTY DOUR OUTLOOK ON THE AIR, SO STAPLE ONE OF THE SAME THING. THEIR TRAINING -- TRAINING AT A HIGHER MULTIPLE, AND IT IS A LITTLE HIGHER THAN AVERAGE. 20 TIMES EARNINGS, BUT EVEN THIS DAY FAVOR AND'S -- AND EVEN THE SAFE HAVENS, AND THE CONSUMERS ARE SLOWING DOWN.
WE CANNOT DEAL WITH FOUR DOLLARS OF GAS, NOT TO HAVE THEM CHANGE THEIR SPENDING HABITS. THIS IS THE REALITY CHECK THAT WE REALLY NEED TO LOOK FOR INDUSTRIES AND AREAS OF THE MARKET THAT WERE A MORE INFLATION PROOF BECAUSE INFLATIONS WILL KILL THE MARGINS IN THE ENERGY SECTOR, AND WE ARE LITTLE BIT IN HEALTH CARE. THERE IS FINANCIALS, THEY CANNOT GET OFF THE GROUND, BUT THEY CAN DO A LITTLE BETTER. WE'RE LOOKING FOR AREAS THAT ARE LESS EXPOSED TO INFLATION. IT IS BEATING MARGINS. JONATHAN: I WILL COME BACK TO THE ENERGY STORY AT THE OPENING BELL, BUT WITH STAPLES, EVERYTHING IS OBVIOUS. MAKES PERFECT SENSE.
WE ARE TALKING ABOUT IT NOW FOR MONTHS OVER THE LAST YEAR. THE FACT THAT WALMART IS DOWN MORE THAN 10% ON ANY GIVEN DAY, THE FACT THAT TARGET IS DOWN ALMOST .5% IN ONE SESSION, DOES THAT SPOOK YOU? THESE ARE THINGS THAT SOUND OBVIOUS, YET THEY ARE SEEMINGLY REALLY POORLY PRICED BASED ON THE PRICE ACTION. VICTORIA: I THINK SOMETIMES INVESTORS NEED TO SHOW ME. MAYBE THERE'S SOMETHING BETTER UNDER THE HOOD. THAT IS WHY WE GET EXCITED
ABOUT EARNINGS. WE GET A GOOD SURPRISE. I THINK AMAZON WAS A CANARY IN A COAL MINE WHEN THEY STRUGGLE. WALMART AND TARGET, THEY SEE A DOMINO EFFECT, NO ONE WAS IMMUNE. FOR GOD SAKE, IF WALMART IS NOT MAKING AS MUCH MONEY, THAT IS A HORRIBLE OUTLOOK FOR THE ECONOMY BECAUSE THEY ARE THE BEATING HEART OF THE AMERICAN HEARTLAND. THAT IS WHERE A LOT OF PEOPLE SHOP, WHEN YOU HAVE THESE CHANGES, IT IS EYE-OPENING PRE-HAD RIPPED THE BAND-AID OFF. IT IS GETTING BAD OUT THERE.
I THINK INVESTORS NEED TO REALIZE THAT CONSUMERS DRIVE THE AMERICAN ECONOMY, THEY HAVE BEEN ASKED TO ABSORB SO MUCH THIS YEAR. INFLATION, GAS PRICES, RENT PRICES. YOU'RE DEALING WITH STRUGGLING WITH RAGE -- WAGES NOT RISING PATH IN UP. YOU HAVE SEEN IT PLAY OUT, AND THE MARGINS WILL NOT BE PROTECTED ANYMORE. THAT IS WHAT IS GIVING RIGHT
NOW. WE CANNOT HIDE PRICES ANYMORE. CONSUMERS ARE CHANGING THEIR BEHAVIOR. THE ECONOMY LIVES AND DIES WITH THE U.S. CONSUMER, AND THEY ARE RAISING A RED FLAG THAT THEY CANNOT ABSORB MORE INFLATION AND THEY CANNOT CONTINUE TO SPEND, AND WHEN THEIR SPENDING SLOWS DOWN, THAT IS BAD FOR EVERYONE. VICTORIA: FINAL WORD. CLINTON: IT'S SIMPLE. CLOT -- COSTS ARE GOING UP, AND WE DON'T HAVE AS MUCH TO SPEND ON DISCRETIONARY ITEMS, SO THEY ARE NOT GOING TO.
PRICES OF THE GAS TANK, PRICES FOR FOOD, THEY ARE ALL JUST HURTING EVERYONE'S POCKETS, AND THE HUMAN TORY BUILDUP, THAT WILL BE HERE FOR A WHILE, AND COMPANIES ARE PURCHASING FROM SUPPLIERS, SO I THINK THE MARGIN STORIES ARE WHAT WE REALLY NEED TO WATCH AND COMPANIES ARE NOT ABLE TO PASS ON THESE INCREASED COSTS OF CONSUMERS, AND I DON'T THINK THEY WILL. MARGINS WILL BE SQUEEZED WHICH WILL HURT, WHICH WILL DEFINITELY STOP THE STOCK MARKET NOT ON THIS UPWARD TRAJECTORY WE ARE SEEING TODAY. LOOK AT THE MARGIN. THAT IS WHERE THE STORIES.
JONATHAN: IF AIRLINES REPORTED IS THAT OF RETAILERS, WE SAY SOMETHING DIFFERENT ABOUT THE CONSUMER? CLINTON: MAYBE. TSA NUMBERS ARE UP. NOT ONLY FOR PERSONAL USE BUT CORPORATE USE AS WELL. POSSIBLY, BUT ONE OF THE THINGS I'VE BEEN WATCHING IS IN PERSON DINING OUT RESTAURANTS, WHICH IS UP 20%. PEOPLE ARE MOVING FROM GOODS TO SERVICES. WE ARE TALKING ABOUT THAT FOR A WHILE.
BUT THE RETAILERS STORY IS WHAT IS DRIVING HEADLINES THIS WEEK, AND WHAT WILL BE FOCUSED ON JONATHAN: IN THE WEEKS TO COME. JONATHAN: STICK WITH US. WE ARE ABOUT 18 MINUTES AWAY FROM THE OPENING BELL. FUTURES ARE POSITIVE .9%. WITH YOUR MOVERS, DESPERATE >> EARNINGS ARE MOVING IN, BUT FIRST, SHARES ARE DOWN. THE COMPANY MISSED REVENUES FOR ITS ACTIVISION. THE COST IS RISING DUE TO THE SUPPLY CHAIN BUT THERE ARE TWO SIDES TO THE POINT.
THEY RAISED THEIR REVENUE THAT CROP PRICES WILL RISE MORE. ROSS STORES PLUNGED DOWN 24% AS THE LOW TO MID INCOME CUSTOMER BASE IS CREASED -- SQUEEZED AND CANNOT SUPPORT SALES. INVENTORY HAS BALLOONED. UP 57%. MORE THAN TARGET, KOHL'S, OTHERS. THIS IS INTERESTING. SPEAKING OF DISCRETIONARY, AND I STEP FOOT LOCKER AND DECKERS DOING WELL. THE LOCKERS OF 3%.
THEY BEAT AN OFFER AT A STRONG FORECAST SHOWING THAT THEY ARE MANAGING THE DECISION TO SELL MORE THROUGH THEIR OWN CHANNELS, AND TAKE A LOOK AT DECKER. BOTH WANT THEIR UGGS. 60% A MASSIVE TOP AND BOTTOM LINE, SO IF YOU NICE TO HAVE DISCRETIONARY NAMES ACTUALLY DOING OK. JONATHAN: PEOPLE STILL WEAR UGGS? WHAT WOULD I KNOW. I DID KNOW THAT. COMING UP, PRESIDENT BIDEN IS ON OR IN ASIA. >> THE ALLIANCE BETWEEN THE REPUBLIC AT AND THE UNITED STATES OF AMERICA IS A LINCHPIN, PEACE, STABILITY, PROSPERITY FOR THE WORLD. JONATHAN:
THAT CONVERSATION IS UP NEXT. >> THE COVID-19 PANDEMIC EXPOSED THE SUPPLY CHAIN. GLOBAL SEMICONDUCTOR SHOULDERS THAT SHORTAGES HAVE CAUSED A SHORTFALL IN CONSUMER GOODS, AND HAS CONTRIBUTED TO HIGHER PRICES AROUND THE WORLD. NOW, IT IS A BRUTAL AND UNPROVOKED BORN UKRAINE, AND IS THE SPOT TO EXPLOIT CRITICAL SUPPLY CHAIN THE ECONOMY AND ECONOMIC SECURITY WAS NOT PENDANT ON COUNTRIES THAT DON'T SHARE OUR VALUES. JONATHAN: HOPING TO REDUCE THE RELIANCE ON THE SUPPLY CHAIN. THIS TOUR WILL RUN THROUGH TUESDAY AND HAD TO JAPAN LATER.
WE ARE GOING TO HEAD IN TO D.A. -- WASHINGTON, D.C.. WHAT ARE THE GOALS OF THE TOUR? >> ONE OF THEM IS WHAT WE HEARD THERE. THE PRESIDENT WRAPPED HIS FIRST DAY, AND IT WAS ABOUT SEMICONDUCTORS. SHORING UP SUPPLIES, AND THEY WERE BAKING CONGRESS TO PASS A BROAD-BASED COMPETITIVE BILL, AND IT HAS TONS OF MONEY, INCLUDING 52 BILLION DOLLARS FOR SEMICONDUCTORS, AND WE HEARD IT THERE.
THE PRESIDENT WAS ABLE TO PIVOT THAT TO TALK ABOUT THE BIGGEST MESS TO CONCERNS THE ADMINISTRATION IS FACING, THAT IS INFLATION. THE OTHER, THEY MAY NOT WANT TO POINT TO THE EXACT NAME, BUT IT WILL BE ABOUT COMPETITION WITH CHINA, THAT WILL COME INTO FOCUS WHEN HE MOVES OVER TO JAPAN CREATE HE IS MEETING WITH THE QUAD LEADERS, AND THAT INCLUDES AUSTRALIA AND JAPAN AND INDIA. AND ON TOP OF THAT, THE ADMINISTRATION IS TALKING ABOUT THIS NEW INDO PACIFIC ECONOMIC FRAMEWORK IPE F. THIS IS BASICALLY TPP LIGHT. THERE IS A LOT OF REPORTING
THAT THE ADMINISTRATION ITSELF HAS TO DILUTE THE WRITING OF THIS AND HOW THEY ARE GOING TO INTRODUCE THIS. THEY ARE GOING TO THE FINANCIAL TIMES, SO IT IS NOT ABOUT GETTING THE SAME ACCESS TO THE U.S. MARKET BUT IT IS A LITTLE OF AN INTRODUCTION AND PLACEHOLDER. THE ADMINISTRATION IS LOOKING TO THIS IN TERMS OF ECONOMIC COMPETITION AGAINST CHINA. JONATHAN: THERE IS A BRANDING PROBLEM.
THEY KNOW THAT RED DESK. QUICKLY, THERE WAS A MEETING, POTENTIALLY WITH THE CROWN PRINCE. AND THE PRESIDENT OF THE NIGHT STAYS. YOUR THOUGHTS ON THAT? >> IT COMES AS OIL PRICES HIT ANOTHER RECORD. THIS IS SOMETHING THAT THE ADMINISTRATION IS LASER FOCUSED ON, AND WHEN YOU LOOK AT THE U.S.
CAPACITY IN THE WORLD, IT IS THE KINGDOM. MY REPORTING A FEW MONTHS AGO ALONG WITH MY COLLEAGUES IN WASHINGTON AND RIYADH IS THAT THEY HAVE A CHANGE IN THE ADMINISTRATION. THERE ARE SOME OFFICIALS REALLY WANTING THE PRESIDENT TO PICK UP THE PHONE AND DEAL WITH MOHAMMED BIN SALMAN, BUT HE CAME INTO THIS ADMINISTRATION CALLING HIM CORRUPT SAYING YOU ONLY DEAL WITH HIS COUNTERPART. IT HAS SHIFTED WITH THE INFLATION STORY. WE CAN SEE THIS MEETING. IT IS GOING TO BE BATTLING A
LOT OF DIFFERENT FACTIONS WITHIN THE DEMOCRATIC PARTY. THEY ARE DEALING WITH INFLATION, BUT AT THE SAME TIME, A LOT OF PEOPLE IN THIS PARTY DO NOT WANT TO SEE THE PRESIDENT SHAKE HANDS WITH MOHAMMAD BIN SALMAN AFTER THE KILLING OF WASHINGTON POST COLUMNIST JAMAL KHASHOGGI. THIS WILL BE A TRICKY ONE. JONATHAN: THANK YOU. WE CAUGHT UP WITH THE BANK OF AMERICA. LISTEN TO THIS.
>> WHAT YOU WANT TO BUY THIS POINT IN THE CYCLE IS STILL VERY LATE CYCLE INFLATION BENEFICIARIES. WE ARE STILL OVERWEIGHT ENERGY, AND I THINK ENERGY, YOU KNOW, TO YOUR POINT ABOUT CHINA REOPENING, ENERGY COULD BE DEPRESSED RIGHT NOW, AND GIVEN THE FACT THAT THIS IS THE SECOND LARGEST ECONOMY IN THE WORLD, IT IS OFF-LINE. JONATHAN: DO YOU AGREE? VICTORIA: ENERGY IS A GREAT PLACE TO BE. I DON'T IT WILL SEE OIL PRICES COME DOWN. THEY WILL NOT TAKE THIS PLAYER OFF THE MARKET WITH RUSSIA.
YOU WILL SEE A GLOBAL REBALANCING WHERE EVERYONE GETS THROUGH. ABORTION AND THE GASOLINE PICTURE, IT IS THE REFINERS. IT IS RUNNING ABOUT US FAST AS THEY CAN TO REFINE PETROLEUM AND DIESEL INTO GASOLINE, AND TO GET IT TO THE CONSUMER. WE JUST DON'T HAVE THE CAPACITY, SO LET'S SAY YOU GET SOME MORE CRUDE, IT WOULD PROBABLY STOP US FROM EXPORTING AS MUCH CRUDE. THERE WAS A PROBLEM OF REFINING IT. YOU HAVE TO GET IT TO YOU AT THE PUMP, AND THAT PROBLEM, THE INFRASTRUCTURE, IT CANNOT SUPPORT THAT MUCH MORE, SO I DON'T SEE A LOT OF RELIEF AT THE PUMP BECAUSE I DON'T SEE MORE REFINERY CAPACITY PICKING UP. I DO SEE -- I LIKE THE ENERGY
MARKET. IT IS A GREAT PLAY. I LOVE THE U.S. EMP MARKET. WE ARE DEAD ON THE EMGS AND DIAMONDBACKS BECAUSE THEY HAVE SO LOW BREAKEVENS. WE WILL SEE U.S. PRODUCERS PICK UP MARKET SHARE AS RUSSIA STEPS OUT OF THE GAS MARKET. YOU CAN SEE GASKETING EXPORTING MORE. AGAIN, THERE ARE SOME POINTS CONSTRAINED BY INFRASTRUCTURE PRETTY EVEN THE LARGE TANKERS AND THINGS LIKE THAT. IT IS NOT LIKE WE CAN BUILD THOSE IN A MONTH. SO SOME OF THE STUFF IS JUST A
DIFFICULT REBALANCING AND SHIFTING. I DON'T SEE OIL PRICES COMING DOWN. EVEN IF THEY HIT 90, YOU ARE SEEING A LOT OF THEM, SPECIAL -- ESPECIALLY THE PERMIAN BASIN BE AT THE BREAKEVENS ARE IN THE 30'S AND 40'S SO IF YOU ARE LOOKING AT A LOSS IN INFLATION, I THINK ENERGY IS ONE OF THE BEST SPOTS TO BE AND IN THE MARKET BIT IT SCARY AFTER THIS RUN UP, AND IT WAS THE BEST PERFORMER LAST YEAR, BUT YOU ARE STILL SEEING STRONG PERFORMANCE THIS YEAR. BUT I THINK THIS AREA IS GOING TO DO WELL IN THIS MARKET, AND I DON'T SEE A CATALYST FOR WHAT IS GOING TO CHANGE. I DON'T THINK WE WILL GET RUSSIAN CRUDE COMING BACK. MAYBE CHINA AND INDIA. I KNOW THEY ARE MAKING BACKDOOR DEALS, BUT EUROPE AND THE REST OF THE DEVELOPED WORLD, U.S. CANAL PICKUP SUPPLY, PROVIDING
SUPPLY, AND THAT WILL BE A PLACE YOU CAN ACTUALLY MAKE MONEY THIS YEAR. JONATHAN: 30 SECONDS ON ENERGY. YOUR VIEW? CLINTON: ENERGY HAS RUN UP WITH ROOM TO RUN. IT IS SIMPLE ECONOMICS. SUPPLY IS LOW NUMBER OF REASONS THAT WAS MENTIONED, AND DEMAND IS GOING TO INCREASE, SO SUPPLY LOW, DEMAND INCREASE, SIMPLE ECONOMICS. IT WILL STAY STABLE AND OCULAR. SO ENERGY IS A NICE PLACE TO LOOK OVER THE NEXT 12 MONTHS.
JONATHAN: AT SOME POINT, AT SOME POINT, PART OF THE PROBLEM -- ENERGY BECOMES PART OF THE SOLUTION BID WE WILL GET TO THAT ANOTHER TIME. MORNING CALLS, AND WRAPPING UP A PAINFUL WEEK FOR THE U.S. RETAIL AS WE MOVE TO JOIN A CONSUMER IN AMERICA.
JONATHAN: PERFORMANCE AWAY FROM THE OPENING BELL. GOOD MORNING TO YOU. FUTURES ARE POSITIVE ON THE S&P. THAT IS THE PRICE ACTION. HERE ARE YOUR MORNING CALLS.
BEAR IS UPGRADING COMERICA TO IMPROVE ON THE $85 PRICE TARGET. THAT FOLLOWS THE SELLOFF. MARKET WEIGHT AFTER DISAPPOINTING RESULTS FOR ROSS. IT IS UNDER PRESSURE AND
CONTINUING AND SUPPLY DISRUPTION WITH 24% DOWN. FINALLY, CITY IS MOVING AMAZON FROM ITS FOCUS LIST, CITING HEADWINDS AND THE U.S. CONSUMER. COMING UP, OUR GUESS IS THE CONSUMER IS STRONG AND SPENDING. OUR GUEST IS UP NEXT. THE OPENING BELL IS AROUND THE CORNER.
JONATHAN: 25 SECONDS AWAY FROM THE OPENING BELL. GOOD MORNING. THE PRICE ACTION LOOKS LIKE THIS. WE ARE POSITIVE AND ABOUT TO TAKE A BITE OUT OF A WEEKLY LOSS, SET FOR SEVEN LOSSES LONGEST LOSING THREE SINCE 2001. FUTURES ARE POSITIVE ON THE S&P 500 BY 1.2% READ THAT IS THE OPENING BELL. WE ARE GETTING TO THE BOND MARKET FOR A SECOND STRAIGHT WEEK YIELDS ARE LOWER ON THE WEEK.
ON THE SESSION, HIRED BY TWO BASIS POINTS. 28568. THE EURO-DOLLAR IS UP A QUARTER OF 1% READ IN A FEW WEEKS OUT FROM A REALLY TRICHET -- TRICKY CBP. THAT IS IN THE DIARY. THE CHAISSON CRUDE IS 112. WE ARE UP TWO CENTS A BARREL
RIGHT NOW. 25 SECONDS IN, LET'S GET YOU MOVING. HERE IS ABBY. >> FIRES ARE OUT IN FORCE WITH THE NASDAQ 100. THEY ARE OUTPERFORMING AND PERHAPS IT HAS TO DO WITH THIS WEEK'S LOSSES. THE YEAR-TO-DATE LOSSES BEING JUST TOO TEMPTING TO GIVE UP. APPLES DOWN 6.6% IN TODAY. 23% OF THE YEAR, AND NVIDIA IS DOWN 42% ON THE YEAR.
HE STOCKS ARE UP, AND IT PROBABLY HAS TO DO WITH YIELDS COMING IN. NOW ON THE DAY, BUT ON THE WEEK, DOWN ON THE LAST WEEK, AND GIVING UP 30 BETS ON THE LAST TWO WEEKS. A 10 YEAR YIELD COMING BACK. AN EYE-POPPING 3%. EVEN SO, APPLE IS STILL AT HIGH VALUATIONS, AND EVEN WITH THOSE DECLINES IN THE YEAR, YIELDS COMMON THAT LOOK A LITTLE MORE ATTRACTIVE. IT WILL TRADE AT 21 TIMES. IT IS DOWN SHOCKINGLY OVER THE LAST FIVE YEARS. IT IS CLOSE TO PEAK VALUATION AS OPPOSED TO TROUGH.
THIS MORNING, LIKE THE BIG TECH NAMES. JONATHAN: THANK YOU. RETAIL, ROSS STORES DOWN BY 23%. ANOTHER ONE. WITH EIGHT SURGING PROFIT EATING INTO MARGIN, THE CEO SAYS CONCERNING THE UNCERTAIN MACROECONOMIC NG UP LOCAL ENVIRONMENT, WE LEAVE IT IS PRUDENT TO ADOPT A MORE CONSERVATIVE OUTLOOK FOR THE BALANCE OF THE A. >> ANOTHER ONE BITES THE DUST, AND IT FEELS LIKE THE WORST DAYS SINCE 1987 FOR WALMART AND TARGET RID THIS COULD BE THE WORST DAY FOR ROSS STORES SINCE 1980 SIX.
ABSOLUTELY BRUTAL PUNISHMENT FOR BEING ANOTHER RETAILER TO CUT THEIR PROFIT OUTLOOK. A NUMBER OF SELL SIDE ANALYSTS ARE COMING TO THE STOCK TODAY. THIS WAS ONE OF THE MOST SURPRISING AND DISAPPOINTING DAYS FOR THEM IN 10 PLUS YEARS. THEY ARE JOINING THE RANKS OF OTHER RETAILERS WHO ARE SEEING SIMILAR DECLINES THIS WEEK. ALL OF THEM ARE STRUGGLING WITH HIGHER COSTS ON THE SUPPLY SIDE, BUT THEY HAVE DIFFICULTY PASSING ON SPECIFICALLY TO THE LOWER END CONSUMER THAT IS FACING HIGHER HILLS AT THE GAS PUMP IT WILL CHANGE THEIR DISCRETIONARY SPENDING. IT IS ABOUT THE PRODUCT MIX. DEMAND FOR CERTAIN THINGS. MORE THAN DEMAND IN GENERAL.
AS A RESULT, RETAIL IS ABSOLUTELY TAKING IT ON THE CHIN. DOWN MORE THAN WHAT HE 4%, FOLLOWING THE LOSS OF 11% IN APRIL. THE WORST MONTHS SINCE THE FINANCIAL CRISIS OF 2008. WHAT IS INTERESTING IS IN THE YEAR THROUGH MONDAY, STAPLES PROVIDED SOME DEFENSE. ONE OF ONLY TWO SECTORS IN THE S&P 500 IN POSITIVE TERRITORY ON THE YEAR, SECOND TO ENERGY. THAT CHANGED IN A BIG WAY THIS WEEK. THE CONSUMER STAPLES WORK DOWN
EIGHT .4%. DISCRETIONARY BY 5.4%. THEY HAVE TAKEN THE BROADER MARKET DOWN WITH THEM. JONATHAN: ANOTHER ONE. WAS THAT DJ CAL IT? IT IS ANOTHER. JONATHAN: WOULD HE SAY IN THE FOREST WE HAVE TO PAY? WHATEVER. THANK YOU.
EQUITIES ARE DOWN FOR THE WEEK BUT UP ON THE SESSION BY 1%. IT IS RETAILER AFTER RETAILER SAYING THE SAME THING PRETTY HERE IS FOOT TAKE -- FOOTLOCKER. SUPPLY CHAINS ARE DRAGGING ON MARGINS. HOW MANY TIMES HAVE WE HEARD THIS THIS WEEK? >> A DOZEN OR MORE. THE EARNINGS SEASON IS
TRADITIONALLY SUCH A TIME THAT WE COULD THINK ABOUT THE FUNDAMENTALS OF A COMPANY, THE HEALTH OF BALANCE SHEET GETTING BACK TO BASICS. THIS QUARTERLY RESULT HAS GOTTEN A TIRE -- AN ENTIRELY DIFFERENT RESULT. WE HAVE ACTUALLY BEEN IN A TIME OF UNCERTAINTY AND NEGATIVITY.
HERE IS AN EXAMPLE OF THAT. JUST YESTERDAY ALONE, ANALYSTS CUT PRICE TARGETS 162 TIMES ON A LOT OF DIFFERENT COMPANIES. OTHERS WERE UP ONLY 62. THAT SHOWS THE NEGATIVE
SENTIMENT UNDERWAY. WE TALKED ABOUT HOW THESE COMPANIES DID WELL UNDER THE COVID BILL. -- BOOM. IT HAS BEEN WIPED OUT. WE THINK ABOUT THE FOCUS HAS
SHIFTED FROM TOPLINE AND NOMINAL AND INFLATIONARY ENVIRONMENT TO FRUSTRATIONS ABOUT MARGINS, CUTTING FORWARD GUIDANCE,, PARTICULARLY ON THE BOTTOM LINE, THAT IS THE EPS THAT HAS BEEN DOUBT. ANOTHER VERY INTERESTING TREND, IS TYPICALLY WHEN YOU DO OK IN THE QUARTERLY RESULTS ARE OK, THE MARKET REACTS OK. HERE, IF YOU MISS JUST A LITTLE BIT, THE MARKET REACTION HAS BEEN BRUTAL.
THIS IS THE ONE REACTION TO THE QUARTERLY REACTION. NETFLIX, YOU DROP 35% AFTER RESULTS. TARGET DROPS 25% AFTER RESULTS. DISH, RIGHT?
ETSY, CISCO AS WE LEARNED YESTERDAY, WALMART AS WE LEARNED THIS WEEK. THE NEGATIVE PRICE REACTION THE NEXT DAY HAS BEEN UNBELIEVABLE. JONATHAN: I WONDER WHAT THE COVERAGE HAS BEEN LIKE WHEN YOU HAVE THIS CONVERSATION WITH GUESTS. I'VE BEEN SURPRISED BY HOW SURPRISED PEOPLE ARE BY THIS. BY THE STOCK MARKET.
SOMETHING WE'VE BEEN TALKING ABOUT REPEATEDLY FOR MONTHS. THE GUESSER TALKED ABOUT THE SAME THING. MARGINS WILL FACE PRESSURE. HERE WE ARE. IT HAPPENS AND YOU HAVE MOVES LIKE 25% ON TARGET. TAYLOR: I HAVE TO SELL SIDE ANALYSTS. WITH ALL DUE RESPECT, YOU ARE
FORECASTING AND DOING AN INCREDIBLE JOB, BUT HOW DID YOU GET THIS SO WRONG? HOW DID YOU THINK ESTIMATES FOR A GAIN OF 3%, AND STORE SALES IS LOOKING AT A GUIDANCE OF 5%? THEY SAID IT IS ONE OF THE TRICKIEST ENVIRONMENTS IN WHICH THEY HAD TO FORECAST, AND THEY THINK COMPANIES HAVE REALLY STRONG STARTS IF YOU THINK THE FIRST COUPLE MONTHS, IT STARTED TO DETERIORATE IN MARCH, AND BY THE TIME YOU TRY TO GET TO MAKING THE BOTTOM LINE MATCH WITH WHAT THE STREAK IS LOOKING FOR, THE NUMBERS WERE TOO HARD TO MAKE UP. JONATHAN: AWESOME COVERAGE AS ALWAYS. LOOKING FOR TO YOUR COVERAGE LATER AT THE CLOSE. THIS IS BEEN THE STORY. THESE SEE SUITES, CORPORATE EXECUTIVES, TRY TO FIND THE RIGHT BALANCE.
UP IN 22 A1, AND IN 2022, SOME OF THESE NAMES, AND LISA ABRAMOWICZ'S BEEN TALKING AT THIS REPEATEDLY. HE SENT A GREAT JOB. WALMART, TARGET, AMAZON -- THEY'RE GOING FROM UNDERSTAFFED OVERSTUFFED. UNDERSUPPLIED TO OVERSUPPLY. AND THE PRODUCT MIX, WHERE THE CONSUMER IS, IT HAS SHIFTED AS WELL.
IT IS A REALLY DIFFICULT ONE TO FORECAST. IT IS A DIFFICULT ONE TO READ. WE ARE JOINED RIGHT NOW. YOU HAVE A DIFFERENT READ ON THE CONSUMER. JUST GIVE ME YOUR TAKE AWAY FROM WHAT WE HAVE HEARD FROM THESE RETAILERS THIS WEEK? >> WE HAVE BEEN HOPING FOR AND EXPECTING THE ROTATION OF CONSUMER SPENDING OUT OF GOODS AND INTO SERVICES FOR MONTHS NOW. FRANKLY, WE WERE EARLY ON THE ALL, AND IT HAS BEEN EXACERBATING THE INFLATION STORY AND CAUSE THE HAVE TO THINK ABOUT RAISING INTEREST. SO MUCH MORE THAN WE EXPECTED. MAYBE JUST THAT MONTH.
OVERALL SPENDING IS REALLY STRONG. THERE IS A BETTER THAN EXPECTED MIX OF CONSUMER COMPONENTS OF THAT, AND WITH THAT, IT IS ONE-FOR-ONE WITH A HIT THIS WEEK. NEXT WEEK, THE OVERALL CONSUMER SPENDING IS FILLED WITH APRIL. IT IS STRONGER AS THIS ROTATION CONTINUES. THE REVERBERATIONS OF THE PANDEMIC ARE STILL UNAPPRECIATED.
THEY ARE WARPING WHAT IS SEEN IN THE CONSUMER SPENDING. JONATHAN: DO YOU BELIEVE THAT IT WOULD BE A MISTAKE TO SAY THAT WHAT IS BAD IS FOR TARGET IS NOT A SILLY GOOD NEWS FOR THE ECONOMY? DO YOU THINK IT IS GOOD NEWS? IS IT OK? BRIAN: I DO. SOME OF THE -- SOME OF THE DISINFLATION IS ALMOST A NECESSARY CONDITION TO SEE THE ECONOMY COOL DOWN. THIS IS NOT ONE OF THE THINGS THE FED IS CHECKING A BOX ON. IF WE SEE MORE COMPANIES INITIATE A HIRING FREEZE,'S SAYING THEY ARE OVERSTAFFED, THAT IS GOING TO FEED THROUGH INTO THE FED'S INFLATION MANDATE, AND IT MADE POINT TO SOMETHING NOT AT THE JUNE MEETING BUT THE JULY OR SEPTEMBER MEETING. WE ARE MAKING PROGRESS ON THIS. IT IS COMING BACK INTO BALANCE AND COOLING-OFF.
FOR SO LONG, WE WERE SEEING THESE VERY SAME COMPANIES PULLING WORKERS AND FROM OTHER AREAS, SERVICE AREAS, HOTELS, OTHER AREAS, THAT WERE NOT ACTIVE DURING 2020 AND 2021. THAT WAS WORKING THE LABOR MARKET AS WELL. THIS IS WHAT I WOULD CALL AN ABNORMAL RETURN TO NORMAL IN TERMS OF THE MIX OF CONSUMER SPENDING AND THE REESTABLISHMENT OF BALANCE IN THE NEIGHBOR MARKET -- LABOR MARKET. IT IS DIFFERENT FROM THE ECONOMY 2021. JONATHAN: THE STOCK MARKET AS WELL. EVERYTHING IS FELT PAINFUL, NO MATTER WHERE YOU ARE. UNLESS YOU'RE SUPERLONG LEVERAGE AND LONG ENERGY IN THE S&P 500. I IMAGINE YOU DON'T DO THAT
WITH CLIENTS, SO TALK ABOUT WHERE YOU ARE COMFORTABLE TAKING POCKETS OF RISK IN A MARKET THAT HAS BEEN ABSOLUTELY BATTERED THIS YEAR? BRIAN: THE PART THAT IS BEEN BATTERED THE MOST I WOULD SAY WOULD BE THE GROWTH AREAS. MOST OF THE LOWER QUALITY GROWTH NAMES, I DON'T HAVE ESTABLISH EARNINGS BEHIND THEM, BUT I WOULD SAY, WE ARE LOOKING TO MAYBE PLAY A BALANCE OR PREPARE FOR RECOVERY. WE DO CONTINUE TO SEE DISINFLATION, IF WE SEE SOFTER CONDITIONS, AND THE BOND MARKET, IT APPEARS TO BE SAYING THAT IT IS BASICALLY RIGHT, AND THE DATA WILL BE WHAT DETERMINES THAT. WE ARE PLAYING HIGH QUALITY GROWTH AS SORT OF A FIRST AND PRIMARY SOURCE OF THE BALANCE. ONCE WE GET A FEW MONTHS OF AFFIRMATIVE EVIDENCE THAT WE ARE GOING TO BE A MODERATING GROWTH AT EIGHT LOWER INFLATION ENVIRONMENT, THAT WILL BE A BENEFICIARY. JONATHAN: YOU ARE FORMING AN IDEA OF WHETHER THAT WILL, WE GET A BALANCE. BRIAN: THAT'S RIGHT.
ENERGY CAN BE COMPLETELY OUT OF THE PICTURE BECAUSE WE HAVE THE RISK, AND AS YOUR PREVIOUS SEGMENT WAS DISCUSSING, CHINA'S REOPENING, AND THERE IS A SOURCE OF RISK TO HIGHER DEMAND LEADING TO HIGHER PRICES. WE HAVE SUPPLY CATCHING UP, BUT NOT FAST ENOUGH. I WOULD NOT TAKE THAT PART COMPLETELY OFF THE TABLE, BUT OBVIOUSLY, ENERGY HAS DONE WELL, SO IF YOU'RE LOOKING FOR AREAS THAT HAVE DONE POORLY, THAT WOULD SEEM LIKELY IS TO BALANCE. IF BY THE END OF THE YEAR, IT FEELS LIKE 2019, MORE THAN 22 A1, THAT WOULD BE GOOD. JONATHAN: TALK TO ME ABOUT THE CHANCES OF THAT HAPPENING. WHEN WE SEE EVIDENCE OF THAT HAPPENING, AND IF THAT'S YOUR CALL, AND I DON'T KNOW IF THAT IS YOUR BASE CASE, YOU CAN TELL ME IF IT IS, BUT WHEN WILL YOU KNOW IF YOU ARE WRONG? OVER WHAT TIME WOULD YOU LOOK FOR DATA TO COME IN AND VALIDATE THAT CALL? BRIAN: POWELL EMPHASIZED THIS IN HIS CONFERENCE. HE NEEDS TO SEE THE JOB MARKET
HAVE BALANCE. WE HAVE TWO OPEN JOBS FOR EVERYONE UNEMPLOYED WORKER, AND WHAT WE WOULD LIKE TO DO IS DESTROY AS MANY OF THOSE OPEN JOBS, FOR LACK OF A BETTER WORD AS POSSIBLE, DESTROY JOBS WHERE PEOPLE ARE CURRENTLY OCCUPYING THEM, AND NOT LEADING TO A HIGHER UNEMPLOYMENT RATE, BUT MAYBE JUST CREATING ENOUGH DOWNWARD CONCERN ABOUT THE ECONOMY THAT ENOUGH COMPANIES ARE INITIATING HIRING FREEZES, NOT INCREASING PAY AS MUCH, AND TRYING TO COOL THINGS DOWN TO MAKE IT FEEL LIKE WAGES OR 70% OF INFLATION GRID THAT WILL DO ENOUGH TO COOL DOWN THE OVERALL RATE OF INFLATION, ESPECIALLY IN THE SERVICES SECTOR. I WANT TO SEE THE DATA. I WANT TO SEE A QUARTER OF EMPLOYMENT COST INDEX COME BACK DOWN AND STARTED TO DE-ACCELERATE.
WE ARE SEEING AVERAGE NUMBERS COME BACK DOWN, NOT A LOW LEVELS, BUT TO MORE MODERATE LEVELS, AND THAT MIX OF EVIDENCE IN TERMS OF WAGES IS GOING TO BE THE THING THAT REALLY HAS THE FED KEY BECAUSE THEY CANNOT DO MUCH ABOUT SUPPLY CHAINS, AND HOPEFULLY THOSE ARE GETTING BETTER. YOU CAN'T DO MUCH ABOUT ENERGY. YOU HAVE TO FOCUS ON WHERE YOU CAN ACTUALLY HAVE AN EFFECT ON THE ECONOMY. JONATHAN: IS THE FREQUENCY OF THAT RELEASE THE PROBLEM? IT IS MAY 20 AND WE ARE GOING OFF OF MARCH NUMBERS. IS THAT PROBLEMATIC? BRIAN: IT IS. IS THE BIGGEST LAG. THE COST INDEX IS QUARTERLY. WE WILL NOT EVEN GET THE SECOND
QUARTERLY NUMBER UNTIL THE END OF JULY. THAT CERTAINLY IS A PROBLEM. WE ARE NOT LOOKING FOR A BOUNCE IN THE NEXT FEW WEEKS. WE CAN SAY THAT OVER THE SUMMER WE WILL HAVE REALLY GOOD STOCK MARKETS, BUT IT WILL TAKE A TIME TO AMASS EVIDENCE. WE ARE NOT LOOKING AT THE MARKET IS PRICING AS WELL FOR IT IN THE NEAR TERM, WE ARE PRETTY CERTAIN ABOUT WHAT THE FED IS GOING TO DO. THEY WILL HIKE 50 BASIS POINTS, AND IN SEPTEMBER, IT WILL BECOME A COIN FLIP BETWEEN 25 AND 50.
AT THAT POINT, IT A BE BEFORE SEPTEMBER BEFORE THE FED CAN SAY WE ARE THINKING ABOUT TAKING OUR FOOT OFF OF THE BREAK HERE A LITTLE BIT. NOT COMPLETELY, BUT WE WILL HIKE 25 INSTEAD OF 50. THAT IS A KEY POINT FOR THE MARKET TO ACT OFF OF. JONATHAN: IF YOU BELIEVE ECI AND JOBS WILL GUIDE THIS AS THEY HAVE IN THE PATH -- PAST, THEY ARE ALSO GOING TO BE LATE AND YOU ARE COMMITTED TO BE LATE, NOT BY DOING LESS, BUT BY DOING TOO MUCH. IS THE RISK THAT THEY DO TOO MUCH AND NOT TOO LITTLE? BRIAN: I THINK THE RISK BETWEEN THE ECONOMY OVERHEATING AND RUNNING TOO HOT WITHOUT THE FED HAVING TO CATCH UP AND THE RISK OF IT RUNNING TO GOLD ARE ROUGHLY BACK INTO BALANCE FOR A WHILE. JONATHAN: OK. BRIAN:
THERE IS A RISK THAT THE FED GOES UP 50 AT THE NEXT TWO MEETINGS, BECAUSE THEY DO NOT HAVE THE INFORMATION, BUT THEY DO FEEL LIKE THEY HAVE TO GET BACK TO NEUTRAL, AND FOR NOW, THE BOND MARKET SEEMS TO AGREE. UNTIL WE SEE A LONGER-TERM RATE FALL BECAUSE THEY THINK THE FED IS OVERDONE THINGS, I STILL THINK THERE IS BASICALLY ANOTHER INTRO. JONATHAN: ALWAYS AWESOME TO CATCH UP. GOING THROUGH SOME OF THE PURE
MUTATIONS A CALL FOR THE MARKET AT THE MOMENT. 13 IS INTO THIS, WE WILL TOUCH ON BONDS QUICKLY. THE 10 YEAR 283, YOU WILL REMEMBER TWO MONDAYS AGO, ALL THE WAY BACK TO 280. 21 BASIS POINTS LAST WEEK, AND
THIS WE COME ON THE WII, BY FIVE OR SIX BASIS POINTS. THEY'VE EVEN SEVEN. ON THE TWO-YEAR, UP ABOUT A BASIS POINT DID TO 62, BUT AGAIN, PEOPLE ARE MENTORING A WHISPER THAT PERHAPS WE HAVE SEEN THE HIGH SPIRIT I'M NOT SURE HOW COMFORTABLE YOU CAN GET WITH THAT IDEA AFTER A COUPLE OF WEEKS ON A RALLY OF A TREASURY.
BUT THE TWO-YEAR YIELD HAS COME OFF THE HIGHEST TO ABOUT 262. TO COME IN ON THE EQUITY MARKET, WE ARE DOWN ON THE WEEK AND UP ON THE SESSION. UP BY 1% OF THE NASDAQ AND 1.2. SUPPORTING SENTIMENT, BUT OUT OF CHINA, A COUPLE OF KEY RATES LIFTING SENTIMENT. >> IT IS IMPORTANT THAT THEY ARE TAKING MEASURES TO SUPPORT OR STIMULATE THE ECONOMY BUT REALLY, THE MOST IMPORTANT MEASURE THAT WE CAN TAKE TO SUPPORT THE ECONOMY AND THAT WILL HAVE THE BIGGEST IMPACT ON CHINESE ASSETS IS WHETHER THEY CAN GET COVID UNDER CONTROL. JONATHAN:
THAT CONVERSATION UP NEXT. >> IT IS IMPORTANT THAT THEY TAKE MEASURES TO SUPPORT OR STIMULATE THE ECONOMY. MONETARY MEASURES THAT WE HAVE SEEN IN TERMS OF THE RATE CUT. IF IT MEASURES IN THE SUPPLY SIDE, BUT REALLY, THE MOST IMPORTANT MEASURE THAT CAN BE TAKEN TO SUPPORT THE ECONOMY, AND THAT WILL HAVE THE BIGGEST IMPACT ON CHINESE ASSETS IS WHETHER THEY CAN GET COVID UNDER CONTROL. JONATHAN: WHETHER WE WILL GET THE SUPPORT
FOR THAT ECONOMY, WE GOT SOME OF IT. A KEY RATE FOR LONG-TERM LOANS AT A RECORD AMOUNT. IT LIFTS SENTIMENT AFTER EQUITIES WERE UP MORE THAN $1 TRILLION. WITH MORE, HERE'S KAYLEE. KAILEY: IS LESS BRUTAL TODAY, THAT WAS THE CASE IN ASIA WHERE WE SAW EQUITIES AS WELL AS THE CHINESE YUAN GETTING A LIFT. IT IS HEADING FOR ITS BEST WEEK SINCE 2017, IN PART DUE TO THE FIVE YEAR LOAN PRIME RATE CUT.
IT WAS OVERNIGHT. DOWN FROM 4.6% TO 4.4 5%. THAT IS THE LARGEST CUT OF THIS RATE IS IT WAS REVAMPED AT 2019. IT IS WORTH NOTING THAT IT WAS LEFT UNCHANGED, BUT THE FIVE-YEAR RATE IS IMPORTANT BECAUSE IT IS A REFERENCE FOR HOME MORTGAGES. IN THEORY, IT HELPS COUNTER WEEK LOW DEMAND BECAUSE WE ALSO GOT DATA OVERNIGHT FROM CHINA SHOWING THAT PROPERTY LOAN GROWTH HAS SLOWED TO ITS LOWEST LEVEL IN MORE THAN A DECADE. IT IS GROWING TO 6% AT THE END
OF MARCH FROM A YEAR AGO. THAT IS THE SLOWEST PACE OF EXPANSION GOING BACK 2009. OF COURSE THAT HAS CAUSED A SLUMP IN CHINA'S PROPERTY SECTOR WHICH WE HAVE LONG KNOWN HAS BEEN UNDER IMMENSE STRESS, BUT THE BROADER IMPACT OF COVID RELATED LOCKDOWNS, IT IS REALLY WHAT THIS COMES DOWN TO. HOW DO YOU BALANCE STIMULATING THE ECONOMY AND MAINTAINING ECONOMIC GROWTH WITH COVID ZERO POLICY? THOSE TWO ARE RUNNING COUNTER TO EACH OTHER, AND CLEARLY MONETARY AND FISCAL STIMULUS IS SOMETHING THEY HAVE TALKED A LOT ABOUT, BUT HOW FAR CAN IT GO? YOU ARE STILL LOCKING DOWN LARGE PORTIONS OF THE ECONOMY. BECAUSE OF THOSE LOCKDOWNS, OUR TEAM AT BLOOMBERG ECONOMIC SAYS THAT THE CHINESE ECONOMY WILL GROW JUST 2% THIS YEAR. NOT ONLY IS THAT ABOUT 3.5 PERCENTAGE POINTS BELOW GOAL OF 5.5%, BUT IT COULD EVENTUALLY,
FOR THE FIRST TIME SINCE 1976, BE A SLOWER GROWTH RATE THAN THE UNITED STATES BECAUSE BLOOMBERG ECONOMICS THINKS THE U.S. WILL GO 2.8% THIS YEAR. JONATHAN: UNREAL. JUST WITH A BREAKDOWN OF THE ESTIMATES, THE LOWEST FROM BLOOMBERG ECONOMICS. I CAN GIVE YOU THE MEDIAN REEDIT IS PRETTY LOW, CONSIDERING.
THE MEDIAN FORECAST IS 22. GDP GROWTH IS 4%, JUST ABOUT. JUST ABOUT 4%. THAT IS A PROBLEM. WE HAVE SOME MOVERS FOR YOU. IT IS ALL ABOUT CHINESE TECH.
ABIGAIL: LOTS OF BULLISH PRICE ACTION ON THE LIQUIDITY BOOST FROM THE CENTRAL BANK OF CHINA. ONE SECTOR THAT IS SUPERSENSITIVE. YOU WERE TALKING ABOUT TECH, AND CHINA HAS BEEN DOWN OVER THE LAST YEAR, BUT THE SENSITIVE SECTORS THE CHIP SECTOR. WE ARE WELL OFF THE HIGHS.
THE CHIP INDEX HAVE BEEN UP ONE POINT 7%, NOW IT IS A .4% BREED WE ARE SEASON OF THE TECH STOCKS ROLLING OVER AT THIS POINT. WE WILL DIG INTO THAT. NVIDIA HAD BEEN UP IN A BIG WAY AND IS NOW DOWN A BIT. MD IS DOWN A LOW BID.
ALL COMMENTS HANGING IN THERE, BUT FOR CHINA TECH ITSELF, THE GOLDEN DRAGON CHINA INDEX IS UP 4.7%. IN FACT, IT IS UP MORE THAN 30% FROM ITS BOTTOM EARLIER THIS YEAR. WHETHER OR NOT IT IS THE BOTTOM, WE DON'T KNOW, BUT AFTER TUMBLING SO MUCH OVER THE LAST YEAR, REGULATORY CONCERNS AND CONCERNS ARE ON THE CHINESE ECONOMY, THAT IS CERTAINLY A BOOST. FINALLY, CHINA OF COURSE IS THE WORLD'S LARGEST CONSUMER OF NATURAL RESOURCES, METAL AND MINING STOCKS, DOING QUITE WELL ALONG WITH THE METALS IS WHAT -- AS WELL. HIGHER ON THE DAY, BUT IN THIS VOLATILE ENVIRONMENT, THE CHIP SECTOR WHICH HAD BEEN POPPING SO MUCH IS NOW DOWN. LET'S SEE WHETHER THESE GAINS STAY IN PLACE. JONATHAN:
THANK YOU. LET'S TAKE A LOOK AT THAT GROWTH EXPECTATIONS QUICKLY. WE LOVE THE ECSE FUNCTION, SO WE PULL THAT UP ON CHINA FOR YOU. THE CHINESE GDP HAS 4.8% FORECAST FOR THE GDP IN CHINA THIS YEAR. BACK UP TO 5.2 THE YEAR AFTER.
5.2 THE YEAR AFTER THAT. BUT YOU KNOW THE TREND IS PRETTY WE ARE SEEING A TON OF DOWNGRADES ON CHINESE GROWTH FOR THIS YEAR. GDP EXPECTATIONS COMING IN, NOT GOING HIGHER. THEY STILL HAVE A THREE HANDLE FOR THE YEAR. WHERE'S CHINA? IN THE U.S., BANK OF AMERICA
PUBLISHED AT 30 MINS AGO. THEY'RE LOOKING FOR MORE STAG, MORE INFLATION. YOU GET THE PICTURE. INFLATION FORECASTS ARE HIGHER, GROWTH FORECASTS ARE LOWER. THE MARKET IS ALSO STARTING TO RESPOND TO THE FED MESSAGE WITH A KIND OF FINANCIAL TIGHTENING NEEDED TO EVENTUALLY ACHIEVE ZERO GROWTH OUTCOME BY LATE NEXT YEAR. WE'LL REVISE OUR OUTLOOK TO SHOW WEAKER GROWTH NEXT YEAR. AND HIGHER INFLATION. THEY ARE NOT THE ONLY BANK TO
BE DOING THAT. FROM YOUR CITY, WE WILL GET YOU THE TRENDING DIARY JUST A MOMENT. EQUITIES ARE PUSHING HIGHER AFTER A BIG WEEK OF LOSSES ONCE AGAIN. EQUITIES ARE UP INTENSIVE 1% ON THE S&P. FROM NEW YORK, THIS IS BLOOMBERG. >> AS LONG AS THE CYCLE CONTINUES TO BE INFLATIONARY, THE STRUGGLE MORE, AND WE HAVE SEEN A LOT OF WORK AROUND THIS, WHEN INFLATION IS HIGH, HISTORICALLY HIGH, YOU ACTUALLY WANT TO BE MORE CYCLICAL AND BENEFICIARY.
ENERGY STOCKS AND MATERIAL TO STOCKS -- MATERIAL STOCKS. THEY'RE NOT THE BEST STOCKS EVER BUT THE BEST FOR THE MOMENT. JONATHAN: CREDIT SUISSE THERE. STILL CONSTRUCTIVE. THE EQUITY MARKET IS SOMETHING WE WANT TO SEE A LOT MORE. YOUR EQUITY MARKET IS UP 8%. THAT IS THE PRICE ACTION. PRESIDENT BIDEN IS ON TOUR IN ASIA. THE SECOND DAY IN SOUTH KOREA
UNTIL SUNDAY. MEETING WITH THAT PREMISE JAPAN ON MONDAY. WE CONTINUE THROUGH THE WEEK ON DECK NEXT WEEK, AND THE FC MINUTES ARE NEXT. JOBLESS CLAIMS AND U.S. GDP ON THURSDAY.
PERSONAL INCOME AND SPENDING DATA ON FRIDAY. FROM YORK CITY, THAT DOESN'T FOR ME. ENJOY YOUR WEEKEND. I WILL CP IT WE WILL BE BACK LATER WITH REAL YIELD. THIS WAS THE COUNTDOWN TO THE OPEN.
2022-05-25 00:26
Show Video
Other news