What is Ancient Trails ?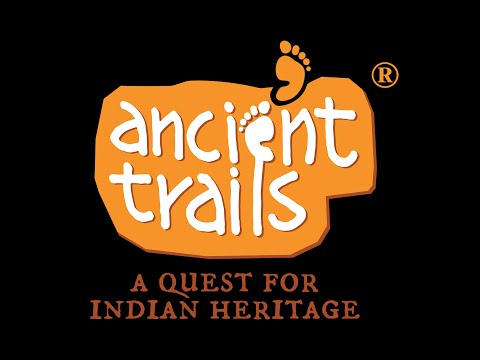 Show Video
Hello, my name is Pruthu Dhavalikar. I am 8 years old. I am Dr Anand Kelkar. Age , 79 years. I am an Orthopedic Surgeon. With Ancient Trails, I have travelled to places like..
Hampi, Aihole, Pattadakal, Badami, Ellora, Wadi and Khidrapur I have come from Pune to see Ellora and Devgiri with Ancient Trails We participated in a Hampi tour that was arranged by Ancient Trails. With Girinath Sir...we travelled to Cambodia, Thailand... ...and Hampi, Pattadakal, Badami I participated in two of the Ancient Trails tours till date...
First one was...Modhera, Lothal, Rani Ki Vav ..and more recent time I visited some of the sites in Tamilnadu with Ancient Trails Today, I am here standing here at Dholavira. Truly speaking, I had never heard of Dholavira before. We visited Cambodia with Ancient Trails...
...And we enjoyed a lot. I am Dr. Abhay Raghunath Sontakke. A dentist by profession and we visited Hampi, Badami with Ancient Trails As we are fond of travelling, we travelled a lot with many tourism companies across India. In my opinion, over 90% of the people need their involvement to be done with the site.. And I experienced this for the first time with Ancient Trails. I am not a master in any of the Indological studies, ..still, it's really a nice company of the people around. Bharade is my friend for a long time. And I visited Dholavira and Tanjavur in Tamilnadu with him.
Both these trips were great. I enjoyed a lot. Since we started travelling with Girinath ... ...It's altogether a different experience. addressing Ancient Trails an ordinary tourism company will not be fare...because they are dedicated to Indian Heritage.
" Always travel variably...and plenty " ...and if this travelling is with Ancient Trails owned by Girinath sir then it's like the icing on the cake. ..recently me and my wife travelled to the .. thousand years old Hoysala temples of Halebid, Belur, Somnathpur with Ancient Trails We were able to witness...
Dholavira, Rani Ki Vav of Patan and Modhera Sun Temple nicely. And that is a simply memorable experience for all of us. I am not a history lover or a learner of ancient history... ..but felt like should go for it.. ...And after having an interaction with Bharade couple, I firmly decided to travel with them. During the pandemic of COVID... I participated in some Indology courses ...and I was introduced to Girinath Sir as one of the faculty We visited Ahmedabad, Belur-Halebid, and Badami Aihole Pattadakal.
We have come to Nepal with Ancient Trails ..and its really fun to be with Anand Kanitkar and Girinath. We had gone to Dholavira with Ancient Trails in December. and I would name this tour a complete 'value for money' tour. I participated in 'Anandamayi Verul' tour organised by Ancient Trails. This is the first time, Junior Camp has been organised... ..and I immediately joined because I wanted to see this since long time. here, at Ellora, there are some beautiful sculptures... There is a different feeling at this place...
Rahul uncle explained us the sculptures .. and their expressions nicely and in detail. The people who carved these stories, ...must have taken plenty of effort. For us.... it is simply impossible to create. The vibrations I am feeling are beyond words... ..and the expert on the tour ... explained each and every carving so beautifully... ...that those carvings had become simply alive. The experience on the tour is not mere an experience..
..but it is a cognizance .. ..and that ancient era, 5th century - 8th century was explained so nicely... that we truly felt like being in those ancient times... When we visited Hampi for the first time... ..and witnessed the site.... ..and whatever we witnessed with Girinath... ..or his knowledge of this heritage... ...is excellent !! He possesses so many good references... ..that we felt like ... ...we did not see Hampi at all the first time. ..I mean, we just saw the sculptures... ..but what actually do those sculptures depict ... ..we truly did not understand. He explained those sites to us so nicely, logically and in detail... ...and just a day before, Girinathdada conducted a small orientation. ...He prepared a nice presentation ..and he briefed us on what we are going to see the next day. Girinath and Madhura had conducted an online workshop ...
..for kids about 'How to See temples' and Iconography We asked Pruthu, whether he wishes to join this workshop... He instantly said...' Yes' ! for it... ..Immediately after 2-3 months... ..there was a tour planned for Hampi and we participated in the same. ...there we realised that organising such tours... ..and understanding our history, our heritage...is important As Indians, are we really proud of it or not.. ..and if not then what can be done to make us proud... ...and if 'Yes' then it should be retained or raised... Manjiri mam gave us the detailed information at Dholavira.. ...and it became so interesting due to her simplistic way of explaining... I was a bit worried...whether I could walk everywhere due to ...
..knee pain... ..but just because of encouraging words of... Madhura, Mukta and sir...and they literally walked me through... ..thus could complete the tour pleasantly. The major difference is that... ...the other tour companies make you literally ... ..run at the sites one after another.. ...here there was absolutely no rush... ..everyone was given an ample amount of time...
2022-06-06 10:52
Show Video
Other news