Module 4: Ethical marketing in proximity and culinary tourism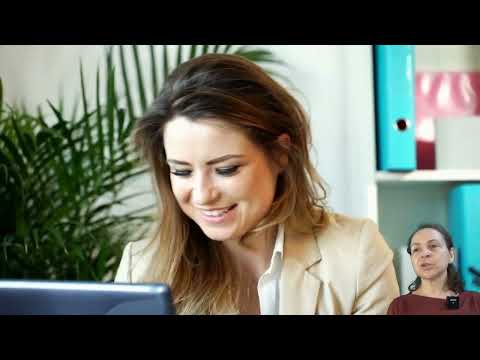 Show Video
MODULE 4: ETHICAL MARKETING FOR CULINARY TOURISM THEORY PART INTRODUCTION The tourism industry is considered one of the most important in the world and now especially after the pandemic period is one of the fastest growing fields. We often hear talking about sustainable business and product, corporate social responsibility, ethics in marketing. But what do they mean? And how does ethical marketing impact the behavior of the customers? If we have to be really honest - it s all about the emotional perception of the customers and how they consider a specific product or service, especially in tourism and culinary business.
First of all - we have to agree that the subject of ethics is really subjective and is based on the answer of questions like What is good? What is right? And almost all of us would say - good and right is something that brings us positive emotions and experiences. But let s see in detail what definition could we give to ethical marketing. 1.
ETHICAL MARKETING: DEFINITION Ethical marketing is when you promote a product, service, or brand in a way that aligns with your values and morals. It s about making marketing decisions that are morally right. For example - if you have a winery, maybe you produce the wine in a sustainable way or you use products of local people to support the area. You produce wine and at the same time you create positive conditions for you and for your partners. In other words, ethical marketing is less of a marketing strategy and more of a philosophy that informs all marketing efforts.
It seeks to promote honesty, fairness, and responsibility in all advertising. Ethics is a notoriously difficult subject because everyone has subjective judgments about what is right and what is wrong. For this reason, ethical marketing is not a hard and fast list of rules, but a general set of guidelines to assist companies as they evaluate new marketing strategies. 2.
ROLE OF ETHICS IN MARKETING Marketing ethics are important because they help a business to support the rights and lives of consumers. This subject is an essential part of many marketing team conversations, planning meetings and strategies. Practicing ethical marketing allows businesses to reach the following goals: ? To protect the well-being of consumers: In culinary tourism this aspect is especially important since ethical marketing often involves informing consumers about the risks of products and services and protecting the physical and mental health of everyone. For example you have to notify of some specific ingredients if you have vegan customers or think about the menu if there is some client with different religion ? To support the well-being of employees: We could apply this aspect to the tourism field - it's also important to support the well-being of marketing and other business employees. This may involve providing adequate compensation for labor and offering reasonable work schedules.
I know of a company that follows this principle and the working day ends at 4 p.m. for the moms in order to get their children from the kindergarten ? To act as a good model for other companies: By practicing ethical marketing, companies can foster a good reputation, build a positive work culture for employees and consumers and encourage other businesses to practice ethical marketing. Businesses and consumers throughout the world can work together to support each other and solve social issues.
? To attract and maintain customers: Conducting ethical marketing methods and showing care for the quality and value of goods can be an effective form of advertising and can help build a sense of trust with consumers. This can then help companies to attract and maintain customers, increase customer satisfaction and loyalty and generate essential revenue for the organization. 3. PRINCIPLES OF ETHICAL MARKETING ? Honesty you get what you see. Once I booked a 4 star spa hotel for a weekend just to arrive and discover that the spa didn t work.
There was no notification on their website and no message after I booked. I will never go back there. ? Responsibility to accept the consequences of our marketing decisions and strategies. ? Fairness to balance justly the needs of the buyer with the interests of the seller. ? Respect to acknowledge the basic human dignity of all stakeholders.
? Transparency to create a spirit of openness in marketing operations. ? Citizenship to fulfill the economic, legal, philanthropic and societal responsibilities that serve stakeholders. 4. ETHICAL MARKETING, IMPLEMENTATION How can you implement ethical marketing in your business? 1. First of all you have to define what ethical is for your company. For example, define your company s mission, vision and values and it would be easier for you to see how to start.
2. How you will implement the ethical marketing approach Maybe you can base your activity and services on Social Campaign and Cause or Partnership cooperation to promote the territory. 3. In which areas of your company s operations ethical marketing will be implemented For example with your employees or suppliers, or maybe you will focus on your relationship with your clients 5. THE BENEFITS OF ETHICAL MARKETING What happens when you practice ethical marketing? In simple words you build trust and positive perception of your organization.
Your customers will see you as human and it will be easier for them to recognize themselves in what you offer. And what happens when you don't practice ethical marketing? Here the simplest word is delusion - it takes much longer to build trust if at all possible. So it is really important to learn how to communicate correctly, exercise brand authenticity, and leverage solid research to understand your audience and how it thinks. Exercise full transparency and understand at a deep level the people you are serving. 6. MERGING SOCIAL RESPONSIBILITY AND MARKETING To be socially responsible is when the organization is concerned with the people, society and environment with whom and where it conducts business.
Companies are aware that consumers are savvy and opinionated. So with this in mind, you as a company should create an ethically sound marketing plan and integrate it into all aspects of your marketing mix. Do good not just to look good focus on being responsible and how your company can truly help the neighborhood or country. It is in doing so that your customers, the press, and all those watching will be impressed. For example - support small local companies and promote their products Think about long term effects, not short term gains it s far easier to maintain the fidelity of your customers than to attract new customers. If you take care of your customers they will come back for sure and will even recommend your service to other people 7.
CHARACTERISTICS OF SOCIALLY RESPONSIBLE MARKETING Socially conscious marketing addresses the shortcomings of traditional marketing practices and follows the philosophy of mindfulness and responsibility. Let s see the main aspects socially responsible marketing practice relies on. Customer Orientation - This socially responsible practice teaches that you should base your company s policies and operations on a consumer perspective. Your marketer should discover the customers needs. As an example, maybe in your B&B services you can also offer a tour of local traditional products.
Innovation - Improving products and services in an innovative manner improves the experience for users. And improving marketing strategies, policies, and brand personality, on an ongoing basis will position your company as an innovative experience to be repeated and passed on. Value of the product - A company that produces valuable products and focuses on offering the customer great pricing, excellent experiences and great customer service will not have to resort to pushy sales tactics and gimmicks. The Apple brand is famous for having people happily wait in line overnight to be the first to own an upgraded product.
Sense of Mission - A clearly defined corporate mission will help companies be clear about their plans, goals, and practices. By putting the good of the community and associates above profit, companies will indeed see an increase in the number of consumers willing to pay premium prices for their products. Impact On Society -Unlike traditional marketing focus, which was cost reduction and profit increase, socially responsible marketers are more focused on providing goods and services consumers want, gaining feedback for improvement and giving back to the communities that helped them become who they are.
CASE STUDY I am Militsa, and this is my family's winery. We are located in the Melnik region, which is one of the most famous and oldest wine regions in Bulgaria, renowned for its high-quality wines, primarily red, but also white. You see, we are surrounded by five mountains - Pirin, Slavyanka, Belasitsa, Ograzhden, and Kozhuh - and an extinct volcano where the Rupite area is located, where Baba Vanga's house is situated. On the other side of the hill is the house of Stoyana, both women being famous in Bulgaria.
This is a place with a very special positive energy, a place with a Mediterranean climate. Warm air from Greece comes through the Brussels gap and gets trapped by these mountains, so in the Melnik valley, we always have very warm weather, very hot, and sunny. It almost never snows during the winter, which is long, and the autumn is long too, which helps to mature some of the late-ripening varieties for which the region is famous. We are a family winery in which my father started with the help of my mother, promising from the neighboring village.
That's why we are here, so that he can always see the winery from his ancestral home, and the winery can see its ancestral home. For our family, it is a mission to preserve and revive the forgotten local varieties. That's why my father has planted all the most famous varieties from this region of the Melnik family - wide Melnik vine, Melnik 55, Melnik 1300 anniversary, white varieties such as Sandanski muscat, Keratsa Luda, and we are the only ones in the Struma valley who grow Mavrud. Mavrud is typical for the region of Plovdiv, but here, thanks to the beautiful sandy soils and the long dry summer and autumn, Mavrud can ripen very well and becomes wonderful. Of course, we also have classic varieties - we grow Cabernet Sauvignon and Merlot, Pinot Noir, Sangiovese, as well as Chardonnay, Sauvignon Blanc, Viognier, and many other varieties, but there is something for everyone.
We have a total of 300 acres of vineyards, and we only make wine from our own grapes. We don't buy or sell, and this way we control and guarantee quality. Around us, you can also see the fruit trees that are typical for Mediterranean countries. We have an olive grove, almonds, paradise apples, figs, and pomegranates. It's really a magical place. The winery was built in 2013.
This year we celebrate 10 years since the winery was created, and we started planting the vineyards in 2002. In our family, there is a history of over 200 years associated with viticulture and winemaking, but Villa Melnik is a relatively new family project, and we are all involved. I mainly deal with marketing and sales. My father is in charge of production, and my mother welcomes guests. Our winery is open for visits every day, and during Christmas and New Year, we always welcome guests here, and wine lovers from all over the world visit us.
I suggest we go inside and take a walk through the steps of winemaking. Wine tourism. One spring bird does not make a summer, and that's why it's extremely important for winemakers from one region to cooperate. The way we collaborate with our colleagues, for example, is through the open days at Melnishko during the celebration of Trifon Zarezan. Seven or eight wineries from our region declare this weekend as Open Doors Days. Festivities with folklore programs and a ritual for pruning take place in each winery.
And this year, the municipality also supported us. They organized free transportation between wineries in a circular route, so that visitors can see every winery and participate in the pruning of each vineyard. Together, we have a common map of the Melnik wine routes, which we have created together and is self-funded. We distribute it ourselves, but of course, with the support of our municipality. Recently, we have also been talking to government institutions to officially organize wine routes with official signs located on main roads, highways, and internal municipal roads, so that every visitor in the region knows that there is a winery in that direction that they can visit.
At our winery, we harvest the grapes by hand. From August to the end of October, and even November. If we leave grapes for late harvest, for dessert wines, that's acceptable. We sort the grapes, pass them through a crusher, and then press them. The whole system is on wheels and it moves and stands above some of these openings.
And from here, the freely flowing juice with crushed grapes fills the vessels for fermentation. Our winery is organized gravitationally. We only use the force of gravity to move the wine downwards. The grapes, the must, and the wine are fermented in vessels down the production line.
Below are the barrels and bottling rooms. This saves us a lot of energy and makes our work easier. But what's most important is that it is extremely gentle on the grapes and the wine. They are living products and need to be treated very delicately. Here you can clearly see the entire production process and the gravity organization of the winemaker. Upstairs, we receive the grapes and sort them by crushing.
On the second floor, the vigorous fermentation takes place. We make red wines, and on the ground floor is the press. And if we make white and ros? wines, the grapes first go through the press and then ferment on the ground floor. The winery's capacity is 250,000 bottles per year, which puts us on the border between a small and medium producer.
Officially, we are a medium-sized producer, with our focus being on short series of high-quality wines, and all the vessels you see are produced in Bulgaria. What is Melnik 55 from the 2009 vintage? Wines that are in the financial world are the lightest, with fruity flavors and aromas. If this wine is bottled, it goes into our basic series, which is the lightest.
If we fill this wine into barrels, it can then mature and gain flavors from the oak barrel, becoming even more complex. If you like lighter wines, they are probably only in stainless steel. If you prefer heavier wines that have aged in barrels, this is the bottling stage. As we extract the wine from here, the grape pomace continues downward towards the press.
We have an exhibition hall with works from local artists, a few sculptors, and a few photographs, currently paintings from Melnik. We have a modern laboratory where we analyze the grapes before harvesting. On the wine table, during fermentation, we have the finished wines in the home and office of the winemaker. We taste blends at the table.
Our decisions are made by the head winemaker and also by the family. My father doesn't have a degree, but over the years, he has become a skilled winemaker. Overall, this is an extremely high-tech mini laboratory with an infrared spectrum. We analyze a drop of wine, and in 2 minutes, we get all the indicators - acidity, sugar, and tannins. So, this modern device saves us two days of work, and it's something exceptional. We take pride in the fact that wine is both art and science.
From the press, the grape pomace comes out almost dry. We don't make brandy from it; instead, we use it as compost. In other words, we close the cycle, and we don't use artificial fertilizers. This way, we strive for our vineyard to be exceptionally healthy, clean, and to work with respect for nature and for the people who drink our wine. We have a fully automated bottling machine.
One person submits the documents, and these days, he fills it. A cork or screw is applied. We can fill smaller bottles, standard ones, and larger ones. Labels are attached, and just one other person puts the finished bottles in the boxes, and they go out into the world. We primarily work for the Bulgarian market, with around 15-20% of our production sold directly to the winery.
Wine tourism is very important for us. Another 10-15% is exported mainly to Europe, England, Germany, Switzerland, Belgium, a little to Japan, and a little to the United States. But don't imagine huge quantities. We are a boutique winery, but there are really good wines in nice restaurants and specialty stores. Here you can already smell the aroma of the oak barrel.
It's quite different. We use Bulgarian, French, and American barrels for aging our highest quality wines. Our philosophy is that local grape varieties always age in Bulgarian barrels, while international grape varieties age in Bulgarian, French, and American ones. Each barrel is unique and contributes in a unique way to the flavors and aromas of the wine. We have decided that our highest quality Anyway class ages for 18 months in new barrels. We said the basic series, which is our family tradition, does not have any aging.
And in the middle, we have a class called Ercole, where we have a nice balance between oak and fruity aromas. We're entering the cellars. This is an old Melnik tradition in our region. Millions of years ago, it was the bottom of a freshwater lake.
That's why the entire Melnik area is littered with sandstones. And the tradition is to dig tunnels and cellars in the old houses. In the town of Melnik, you can see quite a few such underground cellars.
We always have a naturally constant temperature and humidity, that is, excellent conditions for storing really high-quality wines and for aging wines. All of this was done by hand, and it took us two years to dig these tunnels. It's a craft in our region. If you go to Melnik, to the Kordopulov House, that's a museum house. There you can see tunnels over 200 years old, even on two levels. This means that time has shown us that these structures are very resilient.
You can also see the type of soil where our vines grow. These are poor soils, sandy, permeable, meaning they don't retain moisture. But the grapes grow anyway. Not fruit trees, but grapes. It's called the vineyard. Just as a woman must give birth to a boy.
That's why crazy people always grow on such poor types of soil, sand, gravel, and dig very deep into their roots to search for water. The cost. We have a treasure. In the treasure, we keep mortgage wines. We allocate several bottles from each harvest to open them over the years and see how they develop, how the wine ages.
We also have some very special bottles that a wine lover has set aside, for example, on the occasion of the distiller's wedding or the birth of a new grandchild, with the idea that after 20, 30, 100 years they will come and take their wine. They are here, and we keep them. That is, we keep wines, memories, and moments of joy. In 2011, we received the highest recognition in the world of wine.
We became number 39 in the top 50 global wine destinations. This means that someone secretly came and analyzed what we do. They nominated us and a jury of over 500 wine experts from around the world voted for us. What are the criteria for entering this ranking? It's not entirely clear to us because we were extremely surprised and of course thrilled to receive this recognition. But the criteria are a combination of how we welcome guests, our wines, the quality of our wines.
The fact that we preserve traditions, unique local varieties, the way the logo was once viewed, the beauty of the region, and the food of the region. It's a combination of the qualities of us as the producer of Villa Melnik, the people behind the brand, and of course, the place where we are and the spirit of the place that we convey. So when you ask me what makes Villa Melnik special, I don't know. This is my family and we put our heart and soul into this project.
We have been working for many years with a lot of perseverance, a lot of effort, and these efforts are rewarded. People feel it when you invest heart and soul, and wine is not like any other product. It's a product that carries history, that carries the spirit of the place and the producers. And that's why through wine, you can tell the story of a people and a family. Make the wine and our wine special. Our most important advertisement is the winery itself and the fact that we are open for visits every day.
This means that movie enthusiasts can come to us, get acquainted with the process, see the vineyards, and understand how we make the wines. They can believe in the honesty of our wines, in our honest attitude towards the land and the product. And when they come to us and personally meet the family, the team, they become forever ambassadors of our brand and then look for it in good restaurants and good stores. There are many events, including weddings.
We make celebrations. This year we had great success. It so happened that a television team chose our winery to be the main filming location for a new Bulgarian series. And this additionally brought us recognition as a winery, and for the entire region. Because this series is exceptionally well-made and serves as a postcard for the entire region.
It has a real wine theme, and we hope that the entire wine industry hopes that it will popularize wine and Bulgarian wine as drinks that every Bulgarian and foreigner visiting our country should drink." We want to be known for wines made from local grape varieties. Every year we send many wines to international competitions. They always come back with gold and silver medals. Of course, we are happy when our Cabernet and Merlot wines win medals. But we are most proud when our wines made from the broad Melnik 55 grape variety receive such international recognition because that means we have shown that local grape varieties can compete on a global level.
This is our mission: to make increasingly better wines, to become more famous, to maintain high quality, to have people return and constantly choose our wines. Can you share some difficulties you have inevitably faced in these 10 years since Villa Melnik has existed? How do you find solutions? At the beginning, you said that in this business, in this industry, you need partners. As the saying goes, no bird flies alone.
Do you seek help? Do you seek support when it comes to making decisions about whatever difficulties may arise from partners? Around this business, it sounds very romantic, but it is a very complex business. First of all, because we are entirely dependent on nature; a bad year can ruin our harvest. So, first and foremost, we always take care of the vineyards and pray that God is favorable to us. Then, the wine industry is extremely competitive. In Bulgaria, there are many wineries that produce very good wines. We also face fierce competition from foreign wines.
In this sense, the role of the state is crucial in supporting vine growers and winemakers and in developing wine tourism and Bulgaria as a tourist destination in general. It is essential for wineries in one region to be able to collaborate, especially when they want to create wine tourism. Because a tourist is unlikely to go to a winery that is very far away. But when there is a cluster of wineries, each specializing in something different, it's challenging if they collaborate with local hotels, spa centers, attractions. Then, we are talking about a tourist destination.
And wine is an essential part of the entire tourism package of a region. So, there are many challenges. It is definitely not a boring industry."
I will tell you an instructive story. On July 1, 2016, we were hit by a hailstorm, which in our region is absolutely unheard of. The hailstorm destroyed 85% of the harvest. Everything was on the ground, the leaves, the grapes, just gone. It was a huge drama for a winemaker. But it turned out that nature somehow compensates us for tragedies.
The stress caused the vines to redirect all their vital energy, their goals, their vital juices to the surviving grapes, which became saturated with flavors, aromas, and concentrated everything. In fact, with hope and some despair, we gathered all the surviving grapes and made a blend of our most powerful varieties: Melnik 55, Mavrud, Cabernet Sauvignon, and Syrah, and we named this wine "Hailstorm". This wine became our emblem because it turned out to be extremely concentrated, rich with a great potential for aging. Truly unforgettable wine.
We hope it will not happen again, but we were able to turn this tragedy into an opportunity and enjoy what nature compensated us with, an unforgettable wine.
2023-04-23 12:24
Show Video
Other news