Celebrity Deaths Of 2022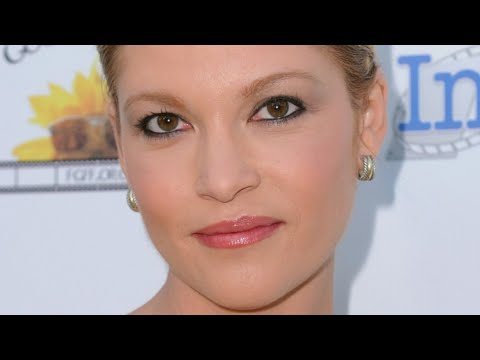 Show Video
A Hollywood activist and icon. A coal miner's daughter. A young dancer who seemed to have it all. These are some of the stars we've lost in 2022 and the legacies they've left behind. The world lost a titan of early Hollywood when actor Sidney Poitier died on January 6. Medical examiners attributed his death to "heart failure, Alzheimer's dementia, and prostate cancer."
The Bahamian actor had a background in theater and brought a groundbreaking dignity to his roles in films like Guess Who's Coming To Dinner? and In the Heat of the Night. He was the first Black man to be nominated for the Best Actor Academy Award, and after starring in the smash hit Lilies of the Field, he became the first Black actor to win it. As well as being one of the most significant movie stars of his era, Poitier was also an activist and attended the 1963 March on Washington alongside Martin Luther King Jr. "I don't think Sidney ever played a subservient part. Never bugged his eyes."
Poitier's wife, Joanna Shimkus, and his daughters told People, "There are no words to convey the deep sense of loss and sadness we are feeling right now. We are so grateful he was able to spend his last day surrounded by his family and friends. To us, Sidney Poitier was not only a brilliant actor, activist, and a man of incredible grace and moral fortitude, he was also a devoted and loving husband, a supportive and adoring father, and a man who always put family first." André Leon Talley died at age 73. His official Instagram announced "with great sadness" that the fashion world had lost one of its brightest and most unlikely stars on January 18, after what the Houston Chronicle described as "complications related to COVID." "You don't get up and scream, 'Hey, I'm loud, I'm black, and I'm proud.'
You just do it." Raised in the South during the Jim Crow era, Talley won a scholarship to Brown University and managed to launch his career in fashion by meeting Vogue editor-in-chief, Diana Vreeland. He became a key figure at the magazine while working with her successor Anna Wintour, as well as being a mentor to other Black professionals in the fashion industry.
Talley's memoirs about his life and career became bestsellers, and he even starred in his own documentary, The Gospel According to André. In 2021, the French government awarded Talley with the Chevalier de l'Ordre des Arts et des Lettres, which Talley called "the most incredible joy" and "the best day in my life" on Instagram. Wintour wrote in Vogue that, "The loss of André is felt by so many of us today.
The designers he enthusiastically cheered on every season, and who loved him for it; the generations he inspired to work in the industry, seeing a figure who broke boundaries while never forgetting where he started from; those who knew fashion, and Vogue, simply because of him." Oscar-winning leading man William Hurt died on March 13, 2022. Hurt's son, Will, announced via Deadline that, "It is with great sadness that the Hurt family mourns the passing of William Hurt, beloved father and Oscar winning actor, [...] one week before his 72nd birthday.
He died peacefully, among family, of natural causes." Classically trained at Juilliard, Hurt was first elevated to Hollywood stardom in the 1980s blockbusters Altered States and Body Heat. He won the 1986 Academy Award for best actor for his portrayal of a gay Brazilian prisoner in Kiss of the Spider Woman.
"Do you think you're the only one who's suffered? Do you think it's easy to find a real man?" Hurt was also Oscar nominated in 1987 for Children of A Lesser God and in 1988 for Broadcast News. The actor was first diagnosed with terminal prostate cancer in 2012 and announced that he was trying out new forms of chemotherapy in 2018. Fellow actors and co-stars like Mark Ruffalo, Matthew Modine, and Antonio Banderas were quick to pay their respects on Twitter, praising Hurt's dedication to filmmaking.
When asked by The New York Times what he will remember about his father, Hurt's son, Alexander, brought up, "The pride he took in the work he did, and the pride we took — all of my siblings and I — in the work he did." He went on to say, "He had a pure spirit, and that's what we're all going to miss the most, and the way he challenged us all." Taylor Hawkins, best known as the drummer for the rock band Foo Fighters, died at age 50.
The group was on tour in South America when Hawkins started experiencing chest pains. Colombian emergency services were called to his hotel on March 25, 2022, but were unable to save him. It has since been revealed that he had 10 different substances in his body, though a cause of death has not yet been confirmed.
Growing up in Laguna Beach, California, Hawkins was first inspired to play rock music after attending a Queen concert. In 1997, he went from playing drums for Alanis Morissette to joining Dave Grohl in the Foo Fighters. Grohl described their unique connection to NME, saying, "When I met Taylor, it took two-and-half minutes before we became best friends. I just thought I want to travel the world with this guy, I want to jump on stage and drink beers with this person." "This is the best role I've ever played.
'Taylor's Friend.'" "Yep. And that's not an easy one." Hawkins also released music with his band, The Coattail Riders.
In an official statement sending their love to the drummer's wife and children, Hawkins' bandmates wrote, "The Foo Fighters family is devastated by the tragic and untimely loss of our beloved Taylor Hawkins. His musical spirit and infectious laughter will live on with all of us forever." Heartbroken fans were soon paying their respects across the world, including celebrities like Miley Cyrus and Slash.
Just days before she was due to be honored at the Country Music Hall of Fame, Naomi Judd died by suicide at age 76. On April 30, 2022 Judd's daughter, Ashley, announced via Twitter that, "Today we sisters experienced a tragedy. We lost our beautiful mother to the disease of mental illness." The family added that they were "navigating profound grief," but appreciated the love from Naomi's fans. The legendary singer transformed herself from a struggling single mother to one of the most recognizable country stars of the 1980s by forming a duo with her daughter, Wynonna Judd. The Judds, as they called themselves, reached the top of the charts and won Grammys for hits like "Love Can Build a Bridge."
But tragedy struck in 1990. "I was diagnosed with hepatitis C. You think your life's over. There was no cure." In her 2016 memoir River of Time: My Descent into Depression and How I Emerged with Hope, Naomi described struggling with her physical and mental health, declaring that she was, "Rising again to be thankful for taking my next breath, for the gift of a clear thought, for wresting from a nightmare a way to find joy in each day." Naomi had been scheduled to go on tour as part of The Judds in September 2022.
Her last performance was at the CMT Music Awards in mid-April 2022, where she joined daughter Wynonna on stage one last time. Goodfellas star Ray Liotta was shooting a new movie in the Dominican Republic when he died in his sleep on May 26. He was 67. Liotta's fiancée, Jacy Nittolo, had traveled with him.
Liotta's breakthrough performance came in Jonathan Demme's Something Wild, which was released in 1986. The New Jersey native went on to star in blockbusters like Field of Dreams and Cop Land, but his most memorable role was probably infamous mobster Henry Hill. Lorraine Bracco, his on-screen wife in Goodfellas, led the tributes on Twitter, writing, "I am utterly shattered to hear this terrible news about my Ray." She added that she had always considered him "the best part of making that movie."
Martin Scorsese also praised the veteran actor, who was working on several films before his death. In a statement quoted by The Guardian, the director said that Liotta impressed everyone on set with his talent. He went on to say, "He was so uniquely gifted, so adventurous, so courageous as an actor. [...] My heart goes out to his loved ones, and it aches for his loss, way too early." And Jennifer Lopez spoke about the real Liotta behind the roles he played, revealing how caring he was toward her kids. She tweeted, "Ray was the epitome of a tough guy who was all mushy on the inside.
I guess that's what made him such a compelling actor to watch." Olivia Newton-John died at age 73. Her husband, John Easterling, wrote on Facebook on August 8, 2022, that, "Dame Olivia Newton-John passed away peacefully at her ranch in southern California this morning, surrounded by family and friends. [...] Olivia has been a symbol of triumphs and hope for over 30 years sharing her journey with breast cancer." Newton-John revealed that her breast cancer had spread to her spine in 2018.
The Australian singer-actor first rose to fame in the UK, where she was chosen to represent the Brits in the 1974 Eurovision Song Contest. But it was the 1978 movie musical Grease that made her a star when she won the hearts of audiences across the world as Sandy. Newton-John later told Billboard, "I think the songs are timeless. [...] I feel very grateful to be a part of this movie that's still loved so much." Her Grammy Award-winning music career also led to some of the biggest hits of the '80s, like "Physical" and "Magic."
Her Grease co-star, John Travolta, posted an emotional tribute on Instagram after the sad news of Newton-John's death was announced. He wrote, "My dearest Olivia, you made all of our lives so much better. Your impact was incredible.
I love you so much. We will see you down the road and we will all be together again. Yours from the first moment I saw you and forever! Your Danny, your John!" On August 11, 53-year-old Anne Heche died after being critically injured in a series of car accidents.
Heche sustained severe burns. She fell into a coma, and her family kept her on life support while medical staff arranged to donate her organs. Heche appeared in films Donnie Brasco and the 1998 Psycho remake, as well as TV series like Men in Trees and Hung. After her high-profile romance with Ellen DeGeneres in the late '90s, Heche maintained that she was blacklisted in the entertainment industry for 10 years as a result of going public with their relationship. Heche also had a history of mental health and substance use troubles.
"The thing about me is that I did everything so differently than anybody else that they couldn't help but pay attention." Heche is survived by two sons, Atlas and Homer, the latter of whom shared a statement with People: "My brother Atlas and I lost our Mom. After six days of almost unbelievable emotional swings, I am left with a deep, wordless sadness. Hopefully my mom is free from pain and beginning to explore what I like to imagine as her eternal freedom."
Coolio, the rapper best known for "Gangsta's Paradise," died at age 59. TMZ broke the sad news on September 28, announcing that he had been found dead in the bathroom of a friend's house in Los Angeles. His manager Sheila Finegan stated, "We are saddened by the loss of our dear friend and client, Coolio. He touched the world with the gift of his talent and will be missed profoundly.
Please have Coolio's loved ones in your thoughts and prayers." Born Artis Leon Ivey Jr. and raised in Compton, the rapper started releasing albums in the '90s. Coolio quickly became known for his distinctive hair and Grammy-winning lyrics, topping the charts with hits like Fantastic Voyage and Rollin' With My Homies. Michelle Pfeiffer, who starred in the 1995 movie Dangerous Minds, praised the rapper's talent, stating that the song Gangsta's Paradise was behind the film's success.
In a tribute on Instagram, she wrote, "A life cut entirely too short. [...] 30 years later I still get chills when I hear the song. Sending love and light to his family." Snoop Dogg also paid tribute to the rapper on his Instagram, and MC Hammer wrote that Coolio was: "One of the nicest dudes I've known." Country legend Loretta Lynn died at age 90. Her children announced in a statement to the press that, "Our precious mom, Loretta Lynn, passed away peacefully this morning, October 4th, in her sleep at home at her beloved ranch in Hurricane Mills."
Lynn, whose life inspired the Oscar-winning movie Coal Miner's Daughter in 1980, was born in Kentucky during the Great Depression. Years before she would be portrayed onscreen by Sissy Spacek, the teen bride was teaching herself the guitar and performing at local bars. "She has never been afraid to speak her mind.
And she made it okay for other women to go, 'Yeah!'" Once she moved to Nashville, Lynn began releasing deeply personal hits that resonated with women across America, songs like Coal Miner's Daughter, You Ain't Woman Enough, and The Pill. In her later years, Lynn's career was reinvigorated by collaborating with Jack White before she had to slow down due to a stroke and a broken hip in 2017. "You couldn't get any more real than Butcher Holler." During a career that spanned seven decades, Lynn was a trailblazing female singer-songwriter. Reba McEntire compared Lynn to her mother on Instagram, writing, "I always did and I always will love Loretta. She was always so nice to me.
I sure appreciate her paving the rough and rocky road for all us girl singers." Dolly Parton also tweeted about her admiration for the late star. She wrote, "We've been like sisters all the years we've been in Nashville." Parton went on to say that Lynn had been, "A wonderful human being, wonderful talent, had millions of fans and I'm one of them."
Actor Leslie Jordan died at age 67 after crashing his car in Los Angeles on October 24. He reportedly had a medical incident while driving his BMW and was declared dead at the site, according to TMZ. His representative, David Shaul, stated, "What he lacked in height he made up for in generosity and greatness as a son, brother, artist, comedian, partner and human being. Knowing that he has left the world at the height of both his professional and personal life is the only solace."
The Tennessee-born star started acting through guest appearances in shows like Murphy Brown, Reba, and Hearts Afire. He also won a Primetime Emmy for playing the catty Beverley Leslie on Will and Grace. In recent years, Jordan became known for posting social media videos that cheered up millions during quarantine. He joked with Gay Times that, "A friend of mine called from California and said, 'You have gone viral.' And I said, 'No, honey, I'm fine.
I don't have COVID.'" His old Will and Grace costar Sean Hayes insisted that Jordan was one of a kind, tweeting: "Leslie Jordan was one of the funniest people I ever had the pleasure of working with." Megan Mullally fondly recalled how she had interviewed him for a book festival a month before, writing on Instagram that, "He truly seemed so happy. How brilliant it was that millions of people were able to discover the real Leslie and his love of life and unparalleled story-telling abilities." After reports that a man was shot dead in a Houston bowling alley on November 1, 2022, local police confirmed on Twitter that the casualty was Takeoff, one-third of the rap group Migos.
He had been playing dice with his bandmate and uncle, Quavo, in San Jacinto when the shooting started at 2:30 am, according to TMZ Hip Hop. He was only 28. "It's time to give me my flowers, you know what I mean? I don't want them later on when I ain't here." The Atlanta rapper first burst into the spotlight alongside group members Offset and Quavo with their viral hit "Versace" in 2013, quickly becoming famous for his distinctive triplet "Migos flow." At the time of his death, Takeoff had just released a music video for a song called Messy with Quavo as part of their new duo act. In 2017, Takeoff described his lifelong passion to Fader, saying, "Growing up, I was trying to make it in music.
I was grinding, which is just what I loved doing. I didn't have nothing else to do. In my spare time, I'd record myself.
Find a beat, pulling em up. Just making something and creating for me. [...] I'd wait for Quavo to get back from football practice and I'd play my songs for him." Fellow rapper Desiigner posted an emotional reaction to Takeoff's death on his Instagram Story, insisting that he was finished with rap, saying, "I can't live like this no more." Many others shared their shock and disbelief in social media tributes to the late rapper, including Rick Ross, Gucci Mane, Drake, and Georgia politician Stacey Abrams.
The actor Nicki Aycox died on November 16, 2022, at age 47. Her sister-in-law, Susan Raab Ceklosky, broke the news to Aycox's friends and fans on Facebook, writing, "My beautiful, smart, fierce, incredibly talented, and loving sister-in-law, Nicki Aycox Raab, passed away yesterday with my brother, Matt Raab, by her side. Nicki and Matt had a wonderful life together in California. She was definitely a fighter and everyone who knew her loved her."
Aycox had worked on a wide variety of projects over the years, but fans of The CW's Supernatural knew her as Meg Masters. The show's creator, Eric Kripke, wrote on Twitter, "Gutted to hear the great #NickiAycox, our first #MegMasters, passed away. Too young.
She was a delight & delivered lines like honey & venom. I marvel at how she made a simple word like 'lackluster' legendary." "You killed those two people for nothing." "Baby, I've killed a lot more for a lot less."
In March 2021, Aycox revealed on Instagram that she had been diagnosed with leukemia, writing, "I want everyone to know I'm doing incredibly well and fighting my way thru chemo. I will update with a better pic of myself and talk about staying positive thru the worst of times. [...] I'll be back better, stronger, and wiser!" Irene Cara died in November at age 63. Her publicist confirmed the sad news on Cara's Twitter, writing that the star was at her house in Florida when she died from unknown causes. The statement read, "It is with profound sadness that on behalf of her family I announce the passing of Irene Cara.
She was a beautifully gifted soul whose legacy will live forever through her music and films." After beginning her acting career on the stage, Cara burst into the limelight as Coco Hernandez in Fame and sang the soundtrack's main song which became a breakout hit. She went on to create the iconic song "Flashdance - What a Feeling" for the soundtrack of Flashdance as a singer and co-writer, which won her an Academy Award for best original song. In her acceptance speech, Cara insisted that, "There aren't enough words to express my love and my gratitude."
Cara went on to thank Fame director Alan Parker, saying, "And last but not least, a very special gentlemen who I guess started it all for me many years ago." Fans like Questlove, Lenny Kravitz, and former collaborator Mariah Carey shared their grief online after it was announced that Cara had died. Jennifer Beals, the star of Flashdance, posted a picture of herself with Cara at the 1984 Oscars on Instagram, writing. "Thank you brilliant Irene for your open heart and your fearless triple threat talent.
It took a beautiful dreamer to write and perform the soundtracks for those who dare to dream." Fans of Fleetwood Mac were devastated by the news that singer, songwriter, and keyboardist Christine McVie died on November 30 at age 79. An official statement on her Instagram explained that she had been in the hospital with a short illness. The statement continued to say, "We would like everyone to keep Christine in their hearts and remember the life of an incredible human being." McVie was responsible for some of Fleetwood Mac's best-loved and most successful songs, including hits like "Little Lies," "Everywhere," "Songbird," "Don't Stop," and "Say You Love Me."
She first started playing with the band in the late '60s and married bassist John McVie, although their tempestuous relationship didn't survive the pressures of touring. Both of them stuck with Fleetwood Mac until Christine quit in 1998 due to a fear of flying. She returned 16 years later for a reunion, telling the New Yorker: "I missed the songs." After her death was announced, Mick Fleetwood tweeted that he had lost a part of his heart, writing that McVie had, "left us earthbound folks to listen with bated breath to the sounds of that song bird."
Stevie Nicks posted a handwritten note to her former bandmate on Instagram. She wrote, "A few hours ago I was told that my best friend in the whole world since the first day of 1975 had passed away." Nicks added that she hadn't been aware that Christine was unwell, saying. "See you on the other side, my love." Kirstie Alley's children announced on Instagram that the actor had died at age 71.
The kids, True and Lillie Parker, wrote, "She was surrounded by her closest family and fought with great strength, leaving us with a certainty of her never-ending joy of living and whatever adventures lie ahead. Our mother's zest and passion for life, her children, grandchildren, and her many animals, not to mention her eternal joy of creating, were unparalleled." A representative for her family revealed that the television star had been diagnosed with colon cancer before her death. Alley first became a household name on the sitcom Cheers, for which she earned an Emmy as the waitress Rebecca Howe.
She also won acclaim on her show, Veronica's Closet, and launched a film career in movies like Drop Dead Gorgeous. In later years, she appeared on reality shows and was revealed as the Baby Mammoth on The Masked Singer. After her death was announced, Alley's Cheers co-star Ted Danson told Deadline that he had been rewatching one of their old episodes on a plane just before he heard the news. He said, "Kirstie was truly brilliant in it. I am so sad and so grateful for all the times she made me laugh."
John Travolta, who starred opposite Alley in Look Who's Talking, also shared his grief on Instagram. He wrote, "Kirstie was one of the most special relationships I've ever had. I know we will see each other again." The dancer and TV personality Stephen "tWitch" Boss, who was best known for his time on The Ellen DeGeneres Show, died at age 40. The shocking loss was announced on December 14th by his wife Allison, who told People that her husband "lit up every room he stepped into" and was "the backbone of our family, the best husband and father, and an inspiration to his fans."
The couple celebrated their ninth anniversary only four days before his death was announced. "Alison Holker, Will you marry me?" She added, "To say he left a legacy would be an understatement. Stephen, we love you, we miss you, and I will always save the last dance for you." Boss first won over the nation as a contestant on So You Think You Can Dance in 2008, before becoming a co-host and executive producer opposite DeGeneres, whose show ended in 2022 after the comic announced her resignation. DeGeneres paid tribute to her former costar on Twitter, asking fans to support his wife and three children: Weslie, Maddox, and Zaia.
She wrote, "I'm heartbroken. tWitch was pure love and light. He was my family, and I loved him with all my heart." Kalen Allen, another regular on The Ellen DeGeneres Show, bid his "beloved friend, confidant, and brother" an emotional farewell on Instagram.
He thanked tWitch for providing kindness and friendship over the years, writing, "My heart is at a standstill. We were each other's number one fan and often the light in each other's darkest hours." Max Julien Peter Bogdanovich Calvin Simon Marilyn Bergman Bob Saget Dwayne Hickman Ronnie Spector Gaspard Ulliel Meat Loaf Louie Anderson Howard Hesseman Johnny Brown Bobbie Nelson Madeleine Albright Paul Herman Tom Parker Estelle Harris Bobby Rydell Dwayne Haskins Kathryn Hayes Gilbert Gottfried Liz Sheridan Robert Morse Fred Ward James Caan Ivana Trump Jak Knight Paul Sorvino Tony Dow Nichelle Nichols Bill Russell Vin Scully Joe E. Tata Queen Elizabeth II Louise Fletcher Angela Lansbury Sara Lee Robbie Coltrane Jerry Lee Lewis Jason David Frank If you or someone you know is struggling with mental health, please contact the Crisis Text Line by texting HOME to 741741, call the National Alliance on Mental Illness helpline at 1-800-950-NAMI (6264), or visit the National Institute of Mental Health website.
2022-12-24 19:44
Show Video
Other news