AMA YANGRI TREK | HELAMBU | 3771M | SINDHUPALCHOWK | 4K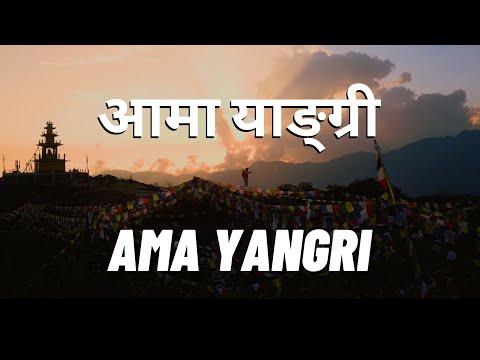 Show Video
When development takes place, a lot of things are gained and a lot is lost and a lot is lost until the 21st century when human civilization arrives. Among the many things that humans have achieved, there are also many things that have been lost, and among the lost things leisure time is also one. In this fast-paced world, humans work day and night to sustain their lives, and sometimes forget to give time to themselves.
They forget to give time to their lives. And by losing their leisure time, people who have forgotten how to live can be brought back to life by a single thing, and that is travel. Giving time to travel in life can also make a person disciplined and give them more energy. The purpose of all our videos is to encourage people to travel.
We hope that this video will also fulfill that purpose. You have a few days in your hands and if you are thinking of going somewhere, then Ama Yangri in Sindhupalchok, can be a great destination for you. In the third episode of "Heaven is Myth Nepal is Real," we have some information about Ama Yangri, a religious and natural beauty-filled land in Sindhupalchok district. Hello everyone Namaste, My Name is Hemanta Bhandari For this episode we are traveling to Amayangri in Sindhupalchowk District. This video is for those people for weekends. We might finish this episode in 2 or 3 days and today we will ride for about 90 KMs to Tarkeghyang and we need to walk just a few hours to reach Ama yangri top.
So, I hope you will love the episode, please watch it until the end. When we left the office located in Gairidhara, it was around 8 o'clock. The weather was cold in the city during the month of Falgun.
We started our journey towards Bhaktapur after experiencing the cool breeze. The road to Kathmandu was almost empty in the morning. While it used to take around 40-45 minutes during office hours, It took us around 10-15 minutes to reach Bhaktapur Bijay was waiting for us there.
As we were driving from Gairidhara with three, now we were 4 people. We left Naya Thimi, Radhe Radhe, Sallaghari, Suryabinayak, and Sangha behind and headed towards Dhulikhel. After around 30 kms of the ride, we are here at Dhulikhel and we need to take the straight road to Sindhupalchowk until we reach Tarkeghyang. Now it's time for breakfast.
Dhulikhel is well known among tourists, but it is not just a popular tourist destination. It is also an important place that connects the Kathmandu valley with the Sindhupalchok district via the BP Highway. Thousands of people pass through Dhulikhel every day, traveling between Kathmandu and destinations outside the valley.
On a previous occasion, we had traveled this same road to Panch Pokhari. This time, we went straight to Tarkheghyang via Namo Buddha from Melamchi. Some parts of the road from Dhulikhel to Sindhupalchok were damaged, but some areas were easy to navigate.
We are standing here at Zero Kilo and we need to take a left to Melamchi which is 23 kms from here. If you take a right from here you will reach Dolalghat & Tatopani. But we are taking a left to Melamchi, have some lunch over there and will finally reach Tarkeghyang. The weather was clear. Although the weather department had predicted the possibility of rain, we did not see any clouds or raindrops.
The road to Melamchi from Zero Kilo was quite easy. While traveling and observing the terraced fields , which were situated near the suspension bridge over the Cha Khola, we felt like we had entered a new geography. After walking a little further, we entered the Mandan Deupur Municipality. From there, we started seeing beautiful fields. The beauty of that place, which not only relies on nature but also has an emotional aspect, is such that it can sustain life by exporting vegetables to the capital.
Sindhupalchowk district is far ahead in agriculture and commerce. Tato Pani, which is located in this district and situated on one of the country's main trade routes, is considered a very important district even from a business perspective. From Kathmandu, we covered four districts, including Kathmandu, Bhaktapur, Kavrepalanchok, and Sindhupalchowk. The green fields were spread until the horizon. The cool breeze carrying the essence of the fields was touching our bodies.
We were mesmerized by the beauty of the greenery and the coolness of the breeze. As we traveled, we reached Koshedhunga, a village situated on the banks of the Melamchi River, which was seventeen kilometers away from Batochowk, we were filled with sudden bitter memories.. While the journey was exciting, with the hint that Melamchi was approaching, a kind of unpleasant chill started to enter our heart. Even if we never wanted to remember that terrible flood a few years ago, it's still in our consciousness. In 2021, the damage caused by two destructive floods in the space of one and a half months in this place was very huge and deeply saddening. When we reached the land washed away by the flood, we were getting a terrible feeling.
We just reached Melamchi after 2-3 hours of the ride. It will still take us around 3 hours to reach Tarkeghyang from here which is 32 kms from here with some dusty offroads on the way. Regarding the connectivity, the Worldlink's internet is only available till Melamchi. Worldlink are planning to grow their connections to the further remote areas around here in the near future.
It is now time for us to have our lunch. We left on our journey after having our meal, around 3 o'clock. As we reached the market in Melamchi, we realized that there was no petrol available.
So, we bought petrol from a shop outside the market and filled up the tank of our scooter. After Melamchi Bazaar, the road becomes rough and unpaved. While traveling through the area affected by the floods, we were haunted by memories of the past.
If we look at it from an economic standpoint, the fact is that the floods caused damage worth nearly 30 billion Nepalese rupees. In addition to that, due to the floods, many people were left homeless, and some lost their lives trying to save themselves from the floods. Many dreams and aspirations of thousands of people were shattered in just a moment. Even today, in this area, we can still see the remains of the destroyed homes and other structures. When we see these remains, it's as if the people who once lived there and their shattered dreams and hopes are being expressed. Seeing Melamchi in this state, it feels like Melamchi has been living with an unfulfilled wish in her heart forever After reaching a certain point, we wanted to forget the painful past.
The roads destroyed by the floods have been rebuilt. New bridges have been constructed in place of the broken ones. Slowly but surely, life is returning to normal after the devastating floods. The geography had painted a picture that change is the rule of the world and had given us some solace.
The roads were not particularly good. They were rocky and uneven. We somehow moved up towards Tarke Gyang through the narrow path. When we reached Helambu, we wanted to have some tea. We drank some tea there. And after resting for a while, we resumed our journey-- Did you write this? Kid replied "Yes" Our journey was quite challenging.
While taking photos and videos, we spent more time than regular travelers. Even now, the journey is the same. After Helambu, we just rode at the side of the road. The section of the road that was destroyed by the flood was visible to the naked eye.
We were excited about the temporary bridges that were built over the open space. The remains of the houses that were washed away by the flood were seen from time to time in the streams. After leaving Helambu, the same scene continued to be seen. The river flowing by and the surrounding green hills looked charming in a different way. After reaching a little far from Helambu and going up towards Tarkeghang, it became clear that the sun was about to set.
Because it is in a deeper place, there will be a feeling of being a little dark in that place. . Even though there was a short way to get to the place, we were taking some time. It filled our hearts with joy when we saw a green field on the side of such dry fields. As the evening approached, the school children from Tarkeghyang were returning home.
We again lingered for a while to look at the picture of nature on the huge canvas. Finally a pitched road. After the steep path started, the road continued for a while.
After riding the scooter on the dusty road all day, our hands felt a bit rested. We are around 30 minutes ahead of Helambu facing some difficult offroads. We faced some pitched roads too but the majority was offroads. We are somehow managing to come here with Grazia on a double load. We are currently here at Timbu and this kind of board helps travellers a lot during the trips. We will reach Tembathang before reaching Tarkeghyang We will try to reach Tarke Ghyang before sunset, and we might reach Amayangri base camp tomorrow Which is 3200M of sea level.
After crossing the Timbu, the curvy roads began. It was the time when the sun was about to set. The bright forest that we saw a while ago was starting to turn dim. The road wasn't too easy nor too difficult.
One needs a sturdy vehicle to travel in this area, without encountering any obstacles. We were just focusing on reaching Tarke Ghyang before the light went out. We saw Chortens on the way, while heading towards the destination. We felt like we were entering a place with predominantly Buddhists. There were some small streams and rivulets that we had to cross, and our shoes got wet in the process. We continued our journey with cautious steps, hoping to reach our destination safely.
When we were on the road, sometimes the path was very rough, with lots of rocks and dust, We had to tell the other friend to get down from the scooter on some difficult roads. In order to make the destination reachable, boards were placed in different places, so that those who travel in this area do not lose their way and face problems. We saw a water motor named Chenathang along the road.
With the arrival of technology and electrical machines. These kinds of water motors have been disappearing This place's name is Yembalama. How much more time does it take to reach Tarkeghyang dai? It might take around 1 hour. How are the road conditions? It's similar to this. Will we reach Tarkeghyang today? Yes, you will reach there today. After leaving behind the place called Yembala and moving forward for a while, another Chorten was found.
There were large Lungdars shuddering around on the hill. On the same hill, the building of the Kakaki Community Center built by the Gurkha NepaliSociety was also seen. Many arts reflecting Buddhism could be seen in the temples and monasteries there.
After enjoying the sweet air and peace there for some time, we again moved towards Tarkeghyang. What we said wouldn't happen, that actually happened." Dusk turned into night before reaching Tarkeghyang.
We were forced to travel in the dark. We knew that it was near, but we were not sure how long it would take to reach Tarkeghang. Now we moved forward saying that it will only be a little while. The journey becomes more difficult after nightfall.
There is a danger that the road will not be visible well. As luck would have it, we didn't have to travel like that for a long time. After a 20 minute ride, we reached Hotel Tarkeghang.
When we arrived, Tarkeghyang was already asleep. All the lights, except those in some hotels and houses, had been turned off. Hello everyone we have just reached Tarkeghyang with some massive offroads along the way, not like Sertung's one but yes it was difficult.
We are currently staying at Hotel Tarkeghyang at Tarkeghyang. We are too tired so we will have our dinner and rest for today. Say hi to the camera The Tarkeghyang village, located at an altitude of 2560 meters above sea level, looked incredibly beautiful in the morning light. Due to its location in a deep valley, the sun's rays only reach it for a short time during the day. The history of the village, which has about 145 households, dates back about 600 years.
The area is known for its importance to the followers of the Buddhist faith of Hyolmo ethnicity. The Sonam Lhosar festival is celebrated here as the main event with grandeur and splendor. Additionally, about 13 to 14 other festivals are celebrated throughout the year. The Hyolmo ethnic group considers this village to be a holy place, and they celebrate various types of festivals on auspicious occasions. Good Morning everyone, we are at Tarkeghyang today. Today's plan is to reach Ama Yangri Base camp and walk uphill to Ama Yangri and return at Ama Yangri Base Camp.
We are having our breakfast right now. We will be able to reach Amayangri base camp in around 25 minutes of our scooter ride. We will decide things after we reach the base camp. Why aren't you waking up? I woke up in the morning before everyone, got some shots and slept again.
I know yes, you are lying. No, I got some brolls in the morning & I was just resting. This isn't spam, it's the truth. Weren't you the one who said we need to sleep till 10am? I said that because this trip was a bit short compared to the previous ones. We will have our breakfast and move towards Ama Yangri later. You should get up now Yes,I am waking up at 3, 2, 1.
(Goes back to sleep) After the rays of the sun touched Tarkeghyang, the morning fog disappeared quickly. Inside the shed, a person was feeding a cow, Sherap Dai's daughter was playing with her dogs. Other tourists were gathering their belongings to head towards Tarkeghyang for trekking.
We weren't able to control our excitement after seeing our little sister's enthusiasm. We played with her and spent some time together. Have a safe ride to the top guys. Thank you so much for visiting our place & hotel. That is the way to Amayangri base camp and walking for 2 hours from there you will reach the top of Ama Yangri. Byeeee Hotel Tarkheghyang's Sherap dai is quite friendly.
He made us feel comfortable during our stay and even arranged for meals until we left for Base Camp. We left Tarkheghyang Hotel and started our journey to Base Camp through the road that the Sherap dai had shown us. The road was quite rough and rocky in some places, and we had to make sure we didn't fall off the cliff. Sometimes, when the wind blew hard, we could see the dust flying and on other occasions, we could feel the coldness of the wind. After reaching a little ahead, the forest became thinner and the mountains started to be seen.
Because it was uphill, we had to make our friends walk and ride scooters alone. After reaching the top, the houses of Tarkeghang, which had been left below, were seen. Chorten were seen and a new monastery was being built there. It was a new environment. All the things we saw were attractive. Although the road was uncomfortable, there was no complaint. With the good friends, you didn't even realize how fast the 40-minute uphill road finished.
There was no hurry during the trip so we moved ahead in no rush. After climbing a little higher, the rough road was encountered. The road that had been opened by the rain was still the same. It was necessary to negotiate the rough terrain and balance the scooter and oneself.
In some places, the water had frozen and caused the scooter's wheels to slip, making it difficult to move forward. However, the journey continued on the scooter until we reached the base camp. After reaching the base camp, we saw the ridge where Yangri was located nearby. We had to climb the same ridge after having our meal.
The himalayas we saw were just rocky mountains because of the lack of snowfall. We hoped to witness a beautiful sunset after the climb. We have finally reached Ama Yangri base camp which lies at around 3200m above sea level. The scooter ride ends here itself. We will have our lunch and trek towards the top. To reach here was never easy because of the massive offroads during the way.
The experience was different but remarkable with the scooters. So, if you have scooters with you, just get out and explore some of the nearest places in Kathmandu and enjoy nature. So we just reached here, we will sleep inside the tents today, the experience is different. We are seeing some of the mountain ranges as well. We will have our lunch and move towards the top after. The other name for Jhumothang is Aama Yangri Base Camp.
After the development of Jhumothang as a tourist destination, visitors began to refer to this place as a base camp. Now, this place is familiar to everyone by the name of Aama Yangri Base Camp. This place is located at an altitude of about 3200 meters from the sea level and it includes various religious and tourist places such as Sermathang, Lhahang Gomba, Bang Gomba, and Aama Yangri. In order to facilitate tourists, a resort has also been built here, where up to 70 people can stay and dine. How long does it take to reach the top? For local people it takes around 1 hour, but I think it will take around 2 hours for you We just had our lunch and rested for a while.
Now we are trekking towards the top of Amayangri base. The height of Amayangri is 3771m above sea level and will take around 2 hours of walking. The trek will be like Kyangin Gompa to Kyanjin Ri, a very steep one. The Himalayas are now covered with clouds, but hopefully we will see the great sunset from the top. So let's go. We will be witnessing a big Gate over here in the upcoming days.
Lets go to the top now. On the second day of the journey, only a short distance had been covered, but it required a lot of uphill climbing. The experience was more like a hike than a trek. The month of Falgun had begun and the increasing heat made it difficult to climb. Sweat poured down, and at times it seemed impossible to continue, but the beauty of the jungle kept the traveler going. We stopped often to take pictures, and the trail was easy enough for a leisurely walk.
From higher up, we saw the beautiful peak of Aama Yangri and the surrounding Himalayan ranges. It was a beautiful day for the journey. As we climbed up the jungle started to get thinner. We were climbing up the Ama Yangri also known as Lakshmi Danda in the local language . In Yangri, 'Yang' means Lakshmi or wealth, and 'ri' means a high place or a hill.
The reason why the local people call it Lakshmi Danda is because of the Devi, who is believed to watch over the village ahead. Whenever we visit any religious places, there is always a surge of energy flowing through our bodies. This feeling of sweetness in our mouth comes from the fact that our ancestors and spiritual leaders had walked on this land before us. The mixture of spiritual and religious beliefs creates a lot of excitement in our minds during our journey The journey to Ama Yangri was just like that. The climb was very steep but not difficult.
Throughout the journey, the four friends kept on talking about things like life, country development, politics and nature, etc. Teaching each other to accept each other as they are, teaching them to give themselves time by walking without speaking even when they are with everyone, making them realize that even the existence of life is full of ups and downs. Perhaps this is the beauty of the walk. Trekking is therefore not only limited to walking, in its definition there is a bottomless ocean of philosophy of life.
The truth about how to immortalize this ephemeral life of two or four days is probably hidden in the experience of walking. We are currently at 3600m above sea level The board says, this road also leads to places like Thingla, Dukpu etc. We will just walk straight until we reach the top. We still have to walk uphill of around 177m now. The weather is good, hope we can catch the sunset. Hope you guys will be here as well because it just takes 2 days.
After walking continuously uphill for a while, we reached a place called Pangsyole. Thingla, Dukpu and Ganjala will also be connected from that place. By the time we reached the top, it was very cold. The second shift of the day was underway. Ama Yangri was approaching step by step The artistic walls of Ama Yangi Gumba, which is showing its beautiful form from the top of the hill, were more artistic when the rays of the sun poured into it. According to the locals, Ama Yangri Gumba, which is located on the hill above with pride, was not like that before.
The Nepali people living abroad and themselves have given the shape of the monastery to Ama Yangri. The monastery, which was built by collecting around 2 crore rupees, has now become very attractive. Ama Yangri Jangdo Palari Monastery in Helambu Ward No. 1 is an important religious place here which has united the people here religiously.
Every year during Baisakh Purnima, a big puja is held at this place In which around 1500 people from all over the country take part in Gurus and local peoples. After about 2 hours of continuous uphill walking, we finally reached the entrance of the beautiful Ama Yangri Monastery. We are currently here at Ama Yangri which lies at around 3771m above sea level which lies in Helambu and also a big touristic destination of Sindhupalchowk district. You can surely reach here in 2-3 days from Kathmandu and experience it.
We just arrived here, the place is so beautiful & also has a a big spiritual connection with the people around here. We will stay here for a while and enjoy the sunset. Our bad luck, we just saw clouds over here not the himalayas.
But that's fine if we can reach a place like this from Kathmandu in 2 days, it's worth it. Hope you guys will be here soon. At a height of 3771 meters above sea level, Ama Yangri is religiously important. However, its history is also very interesting. It is related to the reign of King Jagat Prakash Malla of Kathmandu.
At that time, a deadly epidemic called Kal Nenni spread in the region, killing many people. At the same time, a person was possessed by divine power and was told by a guru named Surya, who was in Tibet, that he alone could put an end to the epidemic. Upon hearing this, King Jagat Prakash Malla immediately invited his messengers and sent them to invite the guru to Nepal.
Accepting the king's invitation, the guru came to Nepal and put an end to the epidemic called Kal Nenni, after which the king offered him land in the nearby areas of Ama Yangri as a token of gratitude, where he founded a monastery of various sizes called Gompa. Guru Suryasingha suggested that after some time, Mahaguru Padmasambhava established three types of Gompas, namely large, medium, and small, on the slopes of the Yangri mountain. Following this suggestion, the method was completed, and today a religiously significant Gumba was established as Ama Yangri Gompa. If you look at it from a natural point of view, this place is incredibly beautiful. When the weather is clear, you can see more than two dozen Himalayan peaks from here including Dorje Lakpa, Ganesh Himal, Langtang Himal, Gaurishankar Himal, Bhairav Takura, Gyaljen 'Peak' Yalung Ri Himal, Kimshung, Bhemdang Himal, Urkumma Himal, Yansa Chenji Himal and many more. If viewed without snow, the Himalayan mountains were black in color. However, their beauty was still breathtaking.
Those massive snow-covered peaks, always standing tall with their huge heads, seemed to be displaying their naked bodies on that day. When one sees the Himalayas like that, it brings even more spiritual satisfaction. They say that friends who can show you their pain are more special than others. On that day, the Himalayas showed us their pain of not having snow, and they made us their friends. We are currently here at Ama Yangri and we are having a Push Up competition rightnow. The boys are charged after drinking the Charged drink.
Here we have Amir Shrestha and on the other side we have Bijaya Luintel. So guys please drink the Charged drink and lets start the battle. Lets shake hands as a fairplay Amir. So we will be doing a pushup competition now. So we are about to start the competition. Let's start our battle here.
Ready guys. I will make the countdown boys. Be ready Wait for a while guys, (adjusts the sponsor bottle) Okay let's start the battle. 1, 2, 3 & go. We are going to announce the winners now.
Get up guys. Fairplay guys, do the handshake. Bijaya " Amir had more "Charged" than me" And the winner is Amir Shrestha When we couldn't see the Himalayas during the winter which made us sad. But in the evening, the sunset was so beautiful that it seemed like the most beautiful sunset in life.
As we looked at the mountain behind us, rays of sunshine pierced through the clouds and shone on us, and it was more magical than any other sight. The flags were wandering around, and the air was filled with the sound of flapping. The cold breeze was blowing throughout the sunset. Just as the lamp that is going off it burns brighter for a few moments.
In the same way, the sun that was about to set on Ama Yangri on that day looked even brighter. The orange color spread across the sky. The Clouds were moving back and forth to catch the sun. We were getting lost in its beauty and getting separated from reality.
A new scene stood in front of us. A beautiful day of life was being remembered and imprinted in the mind for life and another beautiful chapter was being added to the paper of life in an unknown way. We just finished shooting everything over here. We can't stay here for the night so we have to reach the Ama Yangri Basecamp for the stay tonight. We will be staying there inside the tents.
We will enjoy our night. So, if you have 2-3 days & want to explore some place, Ama Yangri canbe the best decision for you. So now we are heading towards the base camp again.
Our team wanted to see the beautiful sunset of Ama Yangri till the end, but as we had to reach the base camp, our team decided that it would be wise to descend with a little light. Even after reaching some distance, the dim light of the sun did not stop showing the way. After entering the forest area, we had to walk with the mobile phones light. After descending for about 45 minutes and reaching the base camp, we got tired for a while. We are here at Ama Yangri base camp hungry and tired.
Our dinner isn't ready yet, and to fill the hunger we are having the Waiwai Nepal's Pyro. Here is a cute little dog here. This place will be perfect for your weekends to visit from Kathmandu.
Usually you can't ask for a longer vacation from the office, so just 2-3 days will be enough for you to be here. The place here is just too good, if the weather is good you will experience the vast Himalayan ranges from the top. If you want to do a short trek around Kathmandu valley this will be the perfect destination. Hope you will be here soon. And we will see you in the next episode A 3-Day Ama Yangri is a beautiful destination for those who only have a few days off and want to travel. It is impossible to tell how many people know about this place full of religious faith and natural beauty.
We hope that through this episode even those who do not know about this place will get to know about this place. Sherap Dai of Hotel Tarkeghang and Dai Didi at Base Camp who gave us sweet love and comfortable stay. All the sponsors who provided financial and other support to make the trip a successful one. And Ama Yangri who sits on the top of the mountain and represents the Hyolmo caste and religion, protecting everyone.
This episode is dedicated to all of them. Hope you will keep watching us. We will meet again in the next episode.
2023-04-20 04:24
Show Video
Other news