花蓮景點:太魯閣山月村|峽谷中的小木屋|人間仙境|太魯閣族晚會表演|狩獵秀|Taroko Village Hotel|Hualien Attractions|Taiwan travel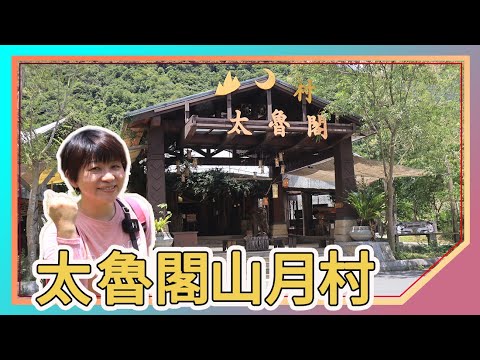 Show Video
Hi! Welcome to Daren Brother Love Travel I am Jackie , have you subscribed to Daren Brother Love Travel? If you haven't subscribed yet, click below to subscribe to pay attention! And turn on the small bell , then we came to Taroko, Hualien today, and today I finally came to the place where I want to stay, which is Shanyue Village in Taroko Village Hotel This is the homestay I booked three months ago! Then this is really the paradise of Taroko ! It's hidden in that tribal bay and it's up there so it 's really beautiful and then we've arrived now go to check-in let's go then follow us to check-in this is where we stayed today the view suite came in this is where we stayed double Look at the suite with a view , you can see that this is their key. He said it must be with the key, and the key must be brought . There is also WiFi inside! Then you see , this is very special, the bed is big, this can accommodate 4 people , there is a lawn outside, this is a lawn outside, you see, it's amazing , so it's a double view , all of them are single-family, one-by-one, and then see a lot Parents bring their children! Because the whole lawn can be run and jumped here , it's great, so let's take a rest because there will be dinner at 6 o'clock later! That dinner was a buffet of grilled meat, roast peccary! Then there is a dinner boar show and then aboriginal dance performance at 7:30! It 's really wonderful to live here. Let's take a break. We're going to have dinner .
Look at him. The key is a warrior's knife. There is this small chair outside . Let's go to dinner and have a show! Drumming performance to clear the secret language! You must be hello , I'm fine , this is the passphrase! Let's go to the drumming , the drumming before the meal, and when the meal starts later, our warriors will come to the center of the hall and do a drumming action .
After the drumming is finished, we can start! In response to the epidemic prevention period , please cooperate with when you pick up the meal later, in addition to wearing your mask! Each table has a pair of plastic gloves for each person. Both hands must wear plastic gloves before taking meals! The process of picking up the meal also avoids talking, starts to beat the drums, eats, and can start to eat. Let's take a look at the roast boar outside. It's all self-service here ! Super sumptuous There is grilled goat pork slices and roasted sweet potatoes on the right side of the gate. I'm going to get goat pork. There is salt-roasted goat pork
here . Yay! That's great. There 's also roasted sweet potatoes . We smelled this as soon as we parked the car. The taste of roasted peccary is super fragrant. Let's go in and get something else. Bamboo shoots and oily chicken. Take another one.
This one is very special! Stir-fried salted pork with pineapple and Sichuan-style boiled beef look amazing. Then this Baked Spiral Noodles Spiral Noodles come and eat first. Thank you . This is a special vegetable soup, right ? Wild vegetable soup is so rich! It's so hearty, you can come and eat it. It's very special. Why do you want to sit outside? Not blowing cold air in it! Because there will be a torch show coming in from here , so this is the first row of the landscape, so we sit here and start to enjoy it. Let's have a soup.
My favorite soup is wild vegetable soup! So sweet! This feeling is really a wild vegetable grown by myself. I came to see this freshly roasted goat pork, charcoal grilled. We walked in from the outside and smelled charcoal grilled millet wine, girls! This is a boy . When you pour it, pour it here. The village chief entertains you. When you drink it, you have to face the pig's mouth. It's
very special. What does that mean? This is a boar wine glass . Whether he will send it out or I will drink it when you finish drinking it. Take a look at the millet wine served by the village chief . Wait, let's drink millet wine. This is a female wild boar , the female is a male wild boar , drink it to your mouth , you must experience it when you come here. This kind of aboriginal culture and eating aboriginal meals , come and eat! Now the hunt for a great dinner is about to begin. He 's all turned off the lights! There will be warriors coming out later. We will wait here for the hunting show.
We have finished dinner . There will be an aboriginal evening performance at 7:30! So now it's time to go to this set. It 's good to walk with us. We should be familiar with the three of us standing together.
We moved the whole roasting pan area. Is the barbecue delicious tonight! It's delicious. I'm in charge of the barbecue. You can tell it 's roasted sweet potatoes by looking at your body. The three of us will serve you in the first half. In the first program, we asked the warriors to start the welcome show tonight. The
warriors symbolically went around the field, because the Taroko warriors used to go out to hunt with torches at night. You will know the smallest welcome fireworks in the country because of this. There is a national park on the side, there is no way to enlarge the fireworks, I am afraid that it will scare our neighbors . Who are our neighbors, the owl, the flying squirrel, the mountain goat, in fact , they can be seen in the back of the room. Although the fireworks are small, it actually has more than 21 gun salute everyone. More VIP than VIP!
It's not that the boss doesn't have money to buy fireworks because this is a national park, so you can't set off fireworks indiscriminately, and the fireworks are very cheap. The grocery store sells them for 35 and three for 100. We thank our warriors and the last song is left , then I will pull a Taiwanese old one. Ge, people who know this song are old, so if you raise your hand to answer correctly, it means that you have revealed your age. Look at the
spring breeze, congratulations , we will give you a gift, but we have an unwritten rule that you must sing this song! This will not reveal your age! I'm wearing a mask, everyone applauds, thank you, good morning ! We are in Shanyue Village. This is the Shanyue View Suite we stayed in. The sword must be brought. The warrior
's sword is our room key because it will be locked automatically , so be sure to bring it. Take the warrior's sword out and take a look at the front. There is a valley in front of the room. You see , there are lush green lawns , is there a super refreshing feeling? Then we will go to visit this Shanyue Village because it is really a very distinctive restaurant! Then you can see that every one is in the shape of this log cabin.
You can see that it is a single-family log cabin . This place is very special! There are only 30 or so rooms in this wooden house , so his focus is on the beautiful scenery. You can see that it is a hotel surrounded by mountains. The Valley Hotel is so beautiful that it seems to have walked out of a painting. Let 's go shopping here. what! The room types are all 2 to 4-person suites with a view, and now we are going to see the boss suite.
Generally, this two to four-person room is 6 pings, and the boss suite is 20 pings . This is where the boss suite and the boss suite are different. Tables, chairs , and living room I think it's really great here. This view is super beautiful. I can really relax here for a whole day . That's the boss suite! He has a suite, a double suite , and a room that can add a mattress, like a Japanese-style one, so if a family of four can stay, I think it's 20 pings, and the price is the most expensive here. 12,000 is actually very worth it.
I think the whole family will go on vacation together. It is very suitable to book this landscape boss suite boss! 20 ping has a living room and two bedrooms. You can see here. This large balcony has an invincible view . It is amazing . After we come out of the boss suite, we will take a look at their accommodation environment . The rooms are so detached, which is better than a five-star hotel! This environment looks like this beautiful view . You can see that a two-family house like ours is the same as ours, and the room type is the same.
Actually, it will not be disturbed because the bathroom equipment is in the middle, so it will not interfere with our room's bed. Boar Such a cute boar! The characteristics of this place are that many of his decorations are made of driftwood . The village chief is very interested in making this . Look at this driftwood and then the turf. He has been watering and weeding the turf , so you look very neat, and then look at the big one here. The rooms are also single-family cabins! Well, it is very big and can accommodate 6 to 8 people.
Yesterday's party was over there . They all had a welcome party. I think it was very moving! I feel really touched because all the performers at the welcome party are their employees , and all the employees are Taroko people. It is the village chief who leads everyone to perform. They perform every day! No matter if the guests are 100 or 200 people, they all have to perform . I think it was really touching for an hour and a half. Then they sang, performed, talented and danced . The welcome party here last night was very special. I think It is very special and then we sit here in the activity square. It seems that we are back in the school days. Watching the performance like this will
make you know more about the Taroko people and the culture of the aborigines because they also perform many dances of different ethnic groups. I can hear the songs of the aborigines. I was so excited that I would stand up and dance along . There is also their studio inside, very similar to a conference room movie room, because yesterday there was that documentary, and there was a documentary after the party , but because we were really tired, we went to pack our luggage first. Get the documentary first, and then watch it with your mobile phone. These are all suites for six to eight people. They are all one family.
I found that this place is very suitable for families to travel! Everyone's family is like you see a family. Everyone lives next to each other. At night, you can visit each other . After watching the performance, you can stop by and chat and then walk around here to have a look . Look at the wild vegetables here . The wild vegetable soup we drank. The wild vegetables eaten here are all organic compost, all of which are composted with coffee grounds, fallen leaves and weeds , and the food is very healthy and nutritious.
2022-08-22 13:02
Show Video
Other news