苗栗景點:觀霧國家森林遊樂區|雲霧步道|聖稜線|雪霸休閒農場|雲海咖啡廳|繡球花滿開|Guanwu National Forest Recreation Area|taiwan travel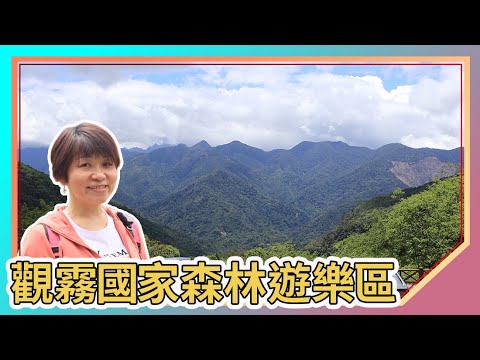 Show Video
This time, we came to the Yunwu Trail in Guanwu National Forest Recreation Area. After walking the trail, we will show you Guanwu Mountain Villa, which is very difficult to book. Because Guanwu Mountain Villa has not been booked , this time we live in Sheiba Leisure near Guanwu Mountain Villa. The
farm, we're going to enter the room. We live on the second floor of the main building of the Sheiba Leisure Farm. There is no elevator in this main building! So we have to climb the stairs , so try to pack as lightly as possible, not too much. We live in 205 and have to look for it. When we arrived at 205, our room arrived . We came in. This is a room for two people! Let me take a look, put the luggage first, and look here.
He is a normal bed . I just saw our parking lot here. Our car is parked here. The lady at the counter just said that if it is very cold in this mountain area, he is very considerate! There is no air conditioning here, but they have heating, and the heating is still in the north! It can be turned on. If it is cold, you can turn on the heating. He is basically like this. It is quite clean. The
Internet has introduced it. It is also very clean. Look at the bathroom. It is small and everything should be there. We are going to do DIY activities. We live.
In this Sheiba Leisure Farm, we choose one berth and two meals! Then he is only 4,000 yuan on weekdays. His official website has written that the price will increase in June, so now is just the right time. Then there is this DIY experience ticket before 5 o'clock in the afternoon. I heard that it is to make a refrigerator magnet . Well, let's take a look. Before ordering, at the cafe, Yunhai Cafe, their cafe name is very nice .
You can see the beautiful sea of ​​clouds and the sea of ​​fog. When we arrive at the beautiful Yunhai Cafe, the dog is welcoming us . You can see that this farm has actually launched their activities. Even if we live here, we can follow them to have two-day tours and three-day and two-night activities . What is there to do today? If you live here, you can do DIY in the afternoon and then watch videos and stargazing in the evening ! If the weather is good, you can take a guided tour to watch the stars, and then the next day, I will go to the Guanwu National Forest Park to walk on the trail . When I come in the afternoon, there is actually a walking trail here. There is a wild horse overlooking the mountain trail , but if it rains, it will not . If you can walk this trail , you can stroll around the garden here . He has a garden trail , so let's do DIY first. We're going to do DIY.
Well , let's see what shape you want. What is this? Owl, dragonfly , this is a ladybug , a tung flower, an owl and a tung flower. I'm going to start making this DIY refrigerator sticker with a tung flower! Now it happens to be the season of tung flowers. He has pictures like this, and then he has this white glue, so he will do it. It's great, and it's done right away. I'm done.
Tung flowers and magnets! There are also magnets to stick to the back. I just need to make one first . We have to seize the time to see the rainbow . This is the tung tree flower! Wow! Look at the sea of ​​​​clouds. We have reserved the venue. The scenery is beautiful enough. The sea of
​​​​clouds and fog have dissipated. Today , we can see the beautiful sea of ​​​​clouds . It has rained and the sky is clean. Wonderland on earth . The road conditions are relatively good, and now it's the season of hydrangea, so the people in the park just told us that there are actually hydrangea in it. The trail is short, let's go for a walk. He doesn't only have hydrangea! There are others, so this is called the Garden Walk . There are also garden log cabins. Come in . Hydrangea. Hydrangea Garden Area This is a small circle.
The small garden is full of hydrangea. Now some of them are just blooming. yeah! Blue, white, red, and yellow came out. This garden trail is short, less than 10 minutes . It's super beautiful. It's full of hydrangeas . It 's really beautiful . This is a forest cabin
. There are a few cabins here . Let me take a look at the price of the forest log house. For a two -person room, it is 5000 on weekdays and 5800 on holiday, but this is before June , and the price has increased after June. This is a forest log house! He is at the top, near the entrance of the Wild Horse Overlook Mountain Trail. You
can see that he is a forest when he comes out, so he is called a forest cabin. After coming up from the forest cabin, there is a large area of ​​this garden area. Next to the garden area, the innermost is You can walk on the trail, climb the entrance of the wild horse overlooking the mountain trail. If people who live here want to climb the mountain and exercise, they can walk up from the garden area . I found a very special place , right next to the garden area.
Eye-catching place , in fact, this is very special! This is also very important. It is the detection system of the Central Meteorological Administration, the rainfall forecasting system at Sheiba Station, which detects rainfall , temperature and humidity, the wind direction, etc. The Central Meteorological Administration's rainfall forecasting system, Xueba Station , is located here.
Over here , across from the garden, this wooden house is called the garden log cabin quadruple room. Take a look at the quadruple room . It just happens to be facing this garden! When you wake up in the morning, you can see hydrangeas. Garden cabin quadruple room. There is a staircase next to this cloud sea cafe, which is next to this helicopter! This building is all European-style wooden houses. It has two-person rooms and four -person rooms. The weekday price of a two-person room is 5,000, and the price of a four-person room is 4,900 . The current price is like this. We are going to have dinner . It's one meal and two meals , so there is dinner! Dinner is this Chinese restaurant Buffet style scallops with garlic, beef with spring onion , braised lion head, fried cabbage and crispy duck I didn't get this crispy duck, not crispy chicken! Salted Crispy Duck and this side , this looks amazing, I want to eat noodles, fried noodles , it looks delicious! The fried noodles are delicious and the fish looks so bad! Look at a big fish! This pot looks so bad! Malatang, this duck blood and this tofu look delicious! Burdock Chicken Soup This chicken is very good . Drink a hot soup before you eat it cold. Let 's eat it first. Drink a soup with
burdock first. Eat a fried noodle first. It's really touching to eat this on such a remote mountain. It looks good and there are netizens. They all say that their dinner is really good, they are sincere , and they are all hot! Their staff said I said that if we come to eat later, will we not be able to eat? He said no, they will always make up for dinner from 6:00 to 7:30. This
pot is very enjoyable . Come and eat it. Hot, I just ate tofu , and now I'm going to eat this duck blood. It 's delicious and delicious! Zan Zan Zan their dinner is really good I think every dish is well cooked Hi ! Good morning everyone, we are now coming to Guanwu! It is known as the hometown of clouds, Guanwu National Forest Recreation Area , and the location here is very special! He is at the junction of Hsinchu Wufeng Township and Miaoli Tai'an Township! So this year is surrounded by clouds and fog. We can see a lot of clouds at a high place with an altitude of almost 2,000 meters! So we are going to walk the trails inside. First of all, we will go to this cloud trail , the first cloud trail , and I just asked how to go to this relatively relaxed place! Then you can see a very beautiful view! Just walk with us . Let's introduce the Yunwu Trail. This is called Yulun Atayal Yunwu, so the whole journey is only 846 meters. It is all wooden planks, anti-
corrosion wooden planks and natural trails, so it is very easy to walk. The whole journey only takes half an hour. It can be completed . In this way, you can see the foggy mountain scenery along the road . Then the most important thing is the first one. Let's walk around and come down . The first viewing platform can see this holy ridge line. There are dozens of Baiyue Mountains. The beautiful scenery that connects the Baiyue Mountains. We want to see this . Then we will start walking along the wooden plank road. There is no one there. It
's amazing . We can take a deep breath. From here, we can lead to the place where Guanwu Mountain Villa is located . Walking around the edge of the cloud and fog, the indicators are full and clear, you can see that walking on the elevated wooden plank road is very comfortable! It's been a long time since I took off my mask and took a deep breath. The platform is here . Okay, we're up to the viewing platform where you can watch the fog. It 's great . It is the platform of the Cloud and Fog Trail. It
is the clearest view of the entire holy ridge line . This is the mountain of the entire Sheiba Mountains, so here you can see more than a dozen Taiwan Baiyue Mountains. When the weather is good, when there is no fog, he can see it in a row. A very complete holy ridge line. We just captured the moment when the fog dissipated. It's
really beautiful, awesome , and comfortable! It's so embarrassing. The whole series of uphill wooden planks came up to the second viewing platform. It felt like the top was hit. Then it went downhill. I just saw the fog again. This is the second viewing platform.
Here it is written from this side. If you look out, you can see seven mountains! The top of the seven mountains, but because the fog is very thick now, I didn't see it. It 's full of fog. It looks like a fairyland on earth. Except the fog has cleared, see if you can see us . When we
arrive at the third viewing platform , let's see what mountains we can see here. It's an approachable trail. After walking , there is this viewing platform. From here , you can see the tops of the three mountains, but the fog is thick and you can't see him. It is written that watching the fog, because this place is surrounded by mountains on three sides, the water vapor at low altitudes comes here, and the temperature drops, so it will fog , so there is fog all the year round, and it has been around here , so it is called fog watching , so you have to be lucky . When the fog clears, you can see this hill. We are going down from the third platform.
Today is the concept of a private venue. It is our home stadium . You can see the whole fog floating like this ! Just go around like this , and the fog will dissipate. The fog below has dissipated, and it has come down. It just goes around in a circle. He is an O-shaped route . This is about thirty minutes, thirty or forty minutes. It's very easy! You can see the holy ridges coming up from this side again ! You see, go around like this , go down the O-shaped route, go around like this, so let's go out from here now, and go out to the place where we just entered the entrance. After we came out of the cloud trail, it happened to be
this Sanjiao fish ecological center , so let 's go in and see the introduction. You also need to gain knowledge when you come to travel. Knowing Sanjiao fish Is Sanjiao fish a fish? No, it 's an amphibian, but it's actually a rare conservation animal in Taiwan. There are five kinds of pepper fish in Taiwan! In these 5 places, Guanwu Mountain Pepper Fish, Taiwan Mountain Pepper Fish, Alishan Mountain Pepper Fish, Chunan's Mountain Pepper Fish, Nanhu Mountain Pepper Fish, the lowest altitude is actually here.
Today we are here at Guanwu Mountain Pepper Fish . The highest altitude is actually here, Nanhu Mountain, so its altitude Amphibians with a population of 3000 to 3500 are not easy to find, so it is very rare now, so let's get to know our Taiwanese conservation animal, the Sanjiao fish. We have just discovered a very special place! You see, this is a flying squirrel. This is a real living specimen . There are flying squirrels here in Guanwu Mountain Villa! The tour guide just told us about it! Then at night here, the flying squirrel will come out and perch on the tree , and it will make a beeping sound. It is the flying squirrel . Look at how big it is! When I saw Momonga's deity, I found that at the front entrance of the restaurant in Guanwu Mountain Villa, you can see a very complete holy ridge line.
Now there is no fog anymore. The sun is out. Is it very complete ? The whole very beautiful holy ridge line is super beautiful. We are now Come and visit this most difficult to book every time . What is the length of Guanwu Mountain Villa? We parked the car and found that it is facing this holy ridge line. It has a very good view. If we
come again, it has a big landmark. It's right here . There is a tree named Sakura King in Wushe! He is an 80- year-old 80-year-old sakura. Wushe Sakura is here , so this is the grandmother-level Sakura King.
Then he will bloom full of white sakura in winter. There are also introductions on the official website. You can go and see the winter ones. When it comes to the cherry blossom season, come here , the whole place is snow-white, Wushe Sakura King! Sakura King of Wushe Come and visit this and learn about Guanwu Mountain Villa. I
just learned about Guanwu Mountain Villa! Basically , he mainly focuses on Xiaomu, so he has a suite and a private room. If the private room is a public toilet , there is a place for showers. The place for bathing is very similar to our camping. There are two sides of the place . The wooden houses on these two sides are suite-style wooden houses, which can sleep two people or three people . Let's take a look at this side. These two sides are all suites. The
front is the private room. The private room also has two people, four people and six people. The private room has no bathroom in it. In the suite, in addition to two people, three people, four people and six people , there is also a type of accommodation called backpackers. In one room, there are many people from different places that you don't know. There are boys and girls in the backpacker accommodation area. The
backpacker accommodation area can meet different needs. Let's take a look at the building we saw. It is the accommodation of male backpackers . It is the one in it. It is like a bunk, one room, one person, one room. On the official website, there are It was introduced that he happened to be next to the convenience store Guanwu convenience store.
This is a male backpacker and the female backpacker's accommodation is below the comparison . It's really like a fairyland here, you can really stay for a long time, and you ca n't get tired of seeing this beautiful scenery, so let's these two days! Here comes Xueba and Guanwu! Then the introduction of the two-day accommodation is here. He is really beautiful here! I think it is really recommended for everyone to go up the mountain to stay for one night . Although the distance here is really long, it is recommended to drive by yourself . Pa Leisure Farm , Leisure Farm, he can reserve the shuttle . If you don't have transportation, they can reserve the shuttle. It takes two hours to drive to the Hsinchu high-speed rail station . There
will be a special car to pick up the shuttle, but you have to make an appointment in advance and the transportation fee will be charged separately. Really It's worth it! Although driving so far on the road, it is really foggy as you see it! It's really like a fairyland on earth . I recommend it to you! Everyone can come and play when you have time! Ok, where are we going now, please remember to lock our channel, keep locking , then I'll go see you bye
2022-05-30 11:32
Show Video
Other news