해리포터 스튜디오는 덕후의 가슴을 울려7박 8일 런던 여행 2편, 에어비앤비에서 한식 해먹기, 또 피크닉, 인생 뮤지컬을 찾다, 런던 빠이...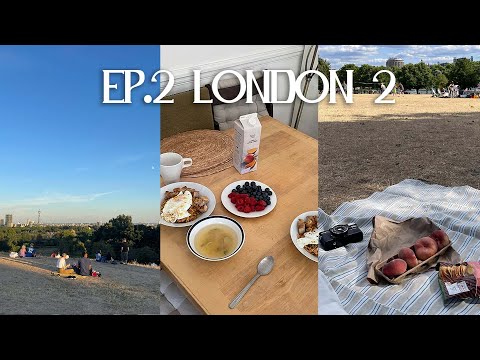 Show Video
Our room dirty as hell We're in a bit of a rush right now Emptying the fridge before checking out good bye oh wait I need to close the window really time to say good bye~ Beginning of an extreme workout I shed bloody tears every day we move accommodations thanks to my 28-inch suitcase Traveling right before my exchange student life had its consequences Our second place is near Hammersmith Station Please don't tell me there's no elevator in this building Fortunately, it existed... But we found it out the hard way... thank god... We have a reservation for the Harry Potter studio tour, so we came out in a hurry as soon as we dropped off our luggage It's an American brand, but... it's a must-go in London lol
Having Harry live in that tiny room was really harsh -_- The exciting moment of entering into Hogwarts Now that I look at the menu, where's protein for the kids huh? It would be so nice to live in such kind of dormitory... I am envying characters from a virtual world way too much The passports require lots of power to get it stamped Magical friends... would you please visit my room too? the forbidden forest omg My friend wanted to try these jelly beans a Ron and Harry moment hehe Only the brave students can study with this book Drinking Butterbeer just to get the cup 1 out of 10 for the taste Child abusers...
Loud Mandrakes Rich Harry...Can I be your friend? this was really cool yo why are you so mad..what's the problem My capitalism mind has a question to the Weasley brothers. How much did it cost to start this business? now I need to binge-watch the Harry Potter series soon... The end is always the lure of the souvenirs ugh I wanted to buy this so bad...
alert : seal my wallet... whoo I came out with my wallet safely protected We're running cuz the people ahead of us were running lol but we all missed the train and waited for the next one to come The next one came in 30 minutes ahhhhhh It's my first time trying out these flat peaches!! Humans repeat their mistakes... Why does the Airbnb host own this Korean towel haha We cooked our meals alot cuz eating outside in London is quite expensive a pack of sugar that I brought from the airplane 5:5 portion distribution with no errors flat peaches for dessert~~! Our meal friend for today is Woo Young Woo Here comes the disastrous experience of the Harry Potter jellybeans... We tried guessing the the flavor first then matched with the picture "That's the vomit one!!!!!" It literally tasted like its names : vomit, rotten eggs, earthworms... 2nd room tour This place was also an Airbnb that we share with the host's family I loved the fact that we had to take off our shoes in both accommodations we stayed This is the living room used for dining The only downside was the bad soundproofing of the window... but I slept with headphones on
Overall, loved loved loved the house and the neighborhood! Being able to use the washer and the dryer was the best part This is the room we're staying in I was filming while my friend was in the shower and suddenly she appeared like a ghost..my gosh photo card exchange!! Me: Jocunda ♥ : anyone else how many times do I have to talk about how delicious the peaches are This time, I watched a YouTube tutorial and winded the film well My friend is going to take it with her to Korea and get it developed! thx! Now on our way out The siren decibels here are ear-bursting!! Every Honest Burger place has its own signature burger! I can already tell that this is going to be good just by looking at it How to act like Koreans 101 : Order different side dishes and SHARE! These onion rings need to start its own ASMR channel who are you Only one person here is emotionally hurt by how long European pants are... I have to bring it to my chest for the length to match... Why on earth did I decide to bring only one set of pajamas?! Thus began the journey of finding pajamas 3 pounds is cheap enough, but I'm afraid I might look like I stole my dad's undies Primark clothes were quite cute! Picnic lovers preparing for another picnic Is this a free London's Got Talent show? Since the picnic mat I made didn't have any waterproof cloth added to it, I used a thin tablecloth with it such a fake made-up aesthetic Kimchi ◟( ˘ ³˘)◞ Looks like someone here is way too excited Nobody asked but here are my belongings yo stop Eating flat peaches for the third time today People are eating sausages and he's blowing ​bubbles right next to them haha It was so nice that we decided to stay in London for a week, because if not, we wouldn't have been able to enjoy these lovely picnics Why are we so obsessed with foot shots? A perfect chance to shoot a youth movie under the puffy clouds stop... stop... I'm a youth movie obsessed girl who can't stop Hitchcock, Nolan, and Eyol 3 famous filmmakers....says eyol
Be nice to your friends It was such a fun picnic We bought tickets for Wicked with Daytix this morning! Can't believe I'm paying only 20£ for this amazing musical! Due to the federal law, you must have icecream during the interval nice building Oh... it's the Big Ben... Please turn on the light... We came from Korea... Didn't expect it to be this much colorful...
Anyways, enjoying the night view of London was nice! Since we're not used to using door keys in Korea, we had trouble every time we try to open and close the door Sometimes, the kind host would come out and open it for us hehe Today, we're going to eat lunch at home before touring Picking up some ingredients to eat for lunch right away Having the supermarket close to the house is sooooo important while traveling... It's only the 6th day of our Europe travels and we're already both craving Korean food... kimchi fried rice on one side pork belly on the other The perfect Korean food duo also boiling the soup cube we brought from Korea Can't leave out fried eggs from kimchi fried rice~~~ The kimchi fried rice didn't have much to it, just fried kimchi, canned tuna, and onions but it was equal to the sensation of eating ramen at a camp site... I only realize the value of kimchi when I'm abroad haha We've been touring around so much that at this point, we're a bit tired The Portobello Market opens up the biggest on Saturdays! Everyone passing by had a bubble tea in their hands and I must join the trend Just say that you wanted bubble tea I really wanted to get a vintage film camera in this market, but unfortunately, there was nothing that caught my eye I have separation anxiety with my lip balm... How can this big Poundland have only Vaseline as a kind of lip balm?! It's not the time for my desert dry lips to complain yay back to moisty lips! The painful eye-shopping time... This bookshop is packed with people Wasn't that interesting, maybe because I haven't watched the movie Notting Hill <Cafe Gail's business as usual> Seriously? Are we talking about life, jobs, and human relationships while eating scones with jam at a London cafe? We're getting old way too fast :( We religiously believe in the brand Dadam Should we go for Sampyo? No. Dadam.
Dadam Never Disappoints Amen but wait... it's much cheaper to just buy the finished product sorry Dadam Back at home, we wrote our shared diary and now we're waiting for a while till the host's family is finished using the kitchen Preparing a late meal at 9pm Onions and shrimp are for tteokbokki Having pork bellies twice in a day I really don't wanna be the type of person being like 'I need Korean food' when I'm abroad but everytime we treated ourselves Korean food, it felt so good Koreans love Korean food way too much lol Yogurt is delicious Flat peaches are more delicious Therefore, yogurt topped with flat peaches are extremely delicious Wicked has made us two get obsessed with musicals... We read a nice review about Back to the Future, so we decided to catch the rush tickets again Get ready, set, go! Rush tickets are cheap, but you get random seats This time, we are assigned to the second row! Thanks to our international student card, we got the student discount! I envy the fact that there are so many zero sugar drinks in Western countries It has always been our routine to eat a taco salad at Incheon Airport's Taco Bell when going abroad but during corona, Incheon Airport's Taco Bell has shut down So now we're soothing our empty hearts with a burrito... It's leaving before our eyes...
Soho again My friend is shopping at LUSH for the last time and in the meantime...I'm being jealous of her Avocado Co-wash. I'm coming back to you baby. I brought too few clothes, so I went to look for it whenever I had the chance but western clothes show too much skin that is difficult to handle for me... We are like S-pole and N-pole The subject of the sentence was bubble tea Back here again too! She's buying more bags to give out as gifts to her friends That must be so hard to do on this sunny day On my way back to the future~ Our seats were really near to the stage that at first it was even a bit embarrassing, but it was so nice to see the actors' impressions up close! Of course, I couldn't film during the performance but it was too late when I found out that it was okay to film the curtain calls...
only 3 seconds is all I've shot... let's see it one more time There was a live band under the stage Bravo~~~ Brava~~~ This musical is crazy I can't say much to prevent spoilers... but you guys should definitely watch it!!!!! Flat Iron was also recommended to me a lot by yollies The steak was quite nice but the ice cream that you exchange with this mini knife was the real game Day 1 of petitioning for Flat Iron to open up an icecream shop *imitating a jazz meme* actually the first part is to build-up for the second part haha I can't believe today is already the last day in London The painful 20 hour flight seems like yesterday... I will never forget these casual picnics for the rest of my life...
infinite world We both love the Super Band ver. Castle on the Hill that we memorized all the details of the song My talent of sounding like a Korean traditional instrument It's mysterious how I have no clothes to wear, but my luggage is just about to explode This is unfair -_- Serious consideration on whether I should keep on carrying that freebie plushie Goodbye London... Since everything is new to us, we first thought we should move by plane every time We then changed every journey to trains except for England-France, and it was one of our best decisions Going to the airport and checking in is such a tiring hassle!!! Eating out of an expensive airport vending machine means that I extremely needed sugar Leaving London behind Now I'm off to Nice, France~~ See You Again, London❤️
2022-12-28 14:44
Show Video
Other news