Tesla Earnings | Bloomberg Technology 01/25/2023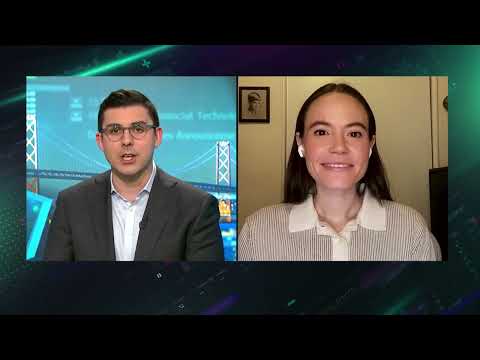 Show Video
>> I AM CAROLINE HYDE. WE ARE AT THE BLOOMBERG SEPARATIST CABRERA. WE KNOW THE STORIES COME QUICK AND FAST. CHRIS WE HAD SUCH A VOLATILE DAY OF TRADING.
WE HAVE TO GET TO SOME OF THESE EARNINGS THAT STILL COME AFTER THE BELL. TESS THE ONE OF THEM EXHILARATING. >> THE SENATE TAKES UP A BILL TO BAN TICK-TOCK NATIONWIDE. >> AND THE SPACE COMPANY ROCKET LAB LIVES ARE FROM THE VIRGINIA SPACE AREA AS ITS FIRST U.S. LAUNCH. COULD THIS BECOME SPACE X? >IT HAD BEEN A PRETTY VOLATILE DAY. WE WERE OFF BY SOME PERCENTAGE POINTS. THE S&P IS ON TRACK HERE.
THE NASDAQ IS OFF BY 2/10 OF A PERCENT. MANAGED TO NOT LIVE UP TO SOME EXPECTATIONS. I AM LOOKING AT THE COIN. WE ARE BACK ABOUT 23,000.
WE ARE AT THE HIGHEST LEVEL NOW SINCE AUGUST OF 2022. QUESTION EARNINGS CONTINUES. TESLA IS ONE WE HAVE BEEN WAITING FOR. PROBABLY BECAUSE THIS IS A GLOBAL COMPANY WITH GLOBAL VISION OF WHAT IS HAPPENING WITH THE CONSUMER.
THE MARKET WAS NOT SURE WHAT TO MAKE OF IT. THE TOP AND BOTTOM LINE BEAT HERE. THE BIG TAKE AWAY BEYOND THAT IS TESLA COMMITTED TO THIS COMPOUNDED ANNUAL GROWTH RATE, SAYING THERE WAS AROUND OF 1.8 MILLION UNITS OF PRODUCTION IN 2023. LET'S GET TO SEAN O'KANE IN AUSTIN, TEXAS.
GIVE US THE MAIN TAKEAWAYS FROM THIS EARNINGS. CRACKED THE BIG THING IS WE REALIZE THERE IS MAYBE A HINT OF MARGINS BUT NOT AS MUCH AS PEOPLE ARE EXPECTING. IT IS NOT THE KIND OF MARGIN GROWTH TESLA HAS BEEN WORKING WITH THE PAST COUPLE OF QUARTERS. THE BIGGEST CARDS THEY MADE THEIR PRICING CAME AFTER Q4. I THINK THERE WILL BE A LOT MORE OF THE MARGIN STORY TO BE TOLD WHEN YOU GET TO THE NEXT EARNINGS CALL. ONE OF THE BIG THINGS WE'RE LOOKING AT IS HOW MUCH INVENTORY THEY LEFT THE YEAR WITH.
ALSO, THOSE TROUBLES THEY HAD IN CHINA. CRACKS WE JUST GOT SOME BREAKING NEWS. COMING FROM ANOTHER KEY TECHNOLOGY PLATFORM. META-PLATFORMS IS ENDING THE SUSPENSION OF TRUMP'S ACCOUNTS.
THEY ARE REINSTATING HIS FACEBOOK AND INSTAGRAM ACCOUNTS AFTER TWO YEARS OF BEING BANNED FROM THE PLATFORMS. THEY SAY THERE ENDING THE SUSPENSION OF HIS ACCOUNTS ACROSS INSTAGRAM AND INDEED ACROSS FACEBOOK FOLLOWING WHAT HAPPENED ON JANUARY 6 ON CAPITOL HILL BACK IN 2021. WE WILL HAVE MORE ON THAT LATER IN THE SHOW. DIGITAL SHARES ARE FALLING. LET'S GET BACK TO THE STORY OF THE DAY WHEN IT COMES TO TESLA. AND THE NUMBERS WE GOT OUT FROM
THE COMPANY AND THE PROFIT MEETINGS. YOU ARE BULLISH ON TESLA IN THE LONG TERM. IN THE HERE AND THE NOW, THE PRODUCTION FOCUS, IS THAT THE DEMAND TO MEET IT QUESTION MARK QUICK'S YOU ARE ABSOLUTELY RIGHT. OUR FOCUS IS OVER AT THE
FIVE-YEAR FORECAST. IN TERMS OF THIS PRODUCTION GOAL, THEY DID MENTION IF YOU GO BACK TO 2020, THEY ARE STILL ON TRACK OVER A NUMBER OF YEARS TO MEET THEIR 50% COMPOUNDED ANNUAL GROWTH RATE. FOR EVERY CUMULATIVE DOUBLING, WE ALSO KNOW THEY ARE UNVEILING A NEW VEHICLE PLATFORM WHICH SHOULD BE HALFWAY ACROSS THE MODEL THREE. I THINK I COULD BE A CUTS UP -- A CUSTOM-BUILT AUTONOMOUS MARGIN. IT WILL GIVE A HUGE BUMP TO MARGINS.
AUTONOMOUS PLATFORMS COULD HAVE REALLY ATTRACTIVE MARGIN STRUCTURES. THE MAIN STORY HERE IS THAT EV'S ARE GROWING. THEY GREW 60% YEAR-OVER-YEAR. THAT IS WHAT TESLA IS. CRACKS ARE YOU WORRIED IN ANY WAY ABOUT THE IMPACT OF ELON MUSK HIMSELF WITH DEMAND FOR TESLA'S GOING FORWARD? QUESTION ELON MUSK HAS ALWAYS BEEN A PRETTY CONTROVERSIAL FIGURE. WE KNEW TESLA GREW SALES BY 40% YEAR-OVER-YEAR. IN THAT SAME QUARTER, GLOBAL SALES WERE DOWN ROUGHLY EIGHT.
THAT IS WHAT WE HAVE TO GO OFF OF. HE IS A CULT FIGURE. WE ARE HAPPY THAT HE IS COMMITTED TO TESLA AND STICKING ON FOR THAT. BECAUSE I WANT TO BRING SOME MORE INFORMATION ABOUT WHAT YOU ARE TALKING ABOUT, TESLA IS TALKING ABOUT ITS NEXT-GENERATION VEHICLE PLATFORM UNDER DEVELOPMENT. I WANT TO BRING IT BACK TO THE HERE AND NOW AGAIN. A LOT OF WHAT TESLA HINTED AT WHERE THE PROBLEMS OF 2024 WERE LARGELY CHINA RELATED. IT TALKED ABOUT PRODUCTION
ISSUES BEING CENTERED ON THE SHANGHAI PLANT. WE AT MARGINS WHEN THEY CAME IN AND THE NARRATIVE ON ASP'S, AVERAGE SELLING PRICE, WE WENT TO OUR AUDIENCE AND WE DID THOSE PRICE CUTS IN NORTH AMERICA, EUROPE AND CHINA. DID HE PUSH YOU TO CONSIDER BUYING A TESLA? THESE ARE THE RESULTS. PRETTY CLEAR. I WOULD POINT OUT THEY CHANGED OVER THE COURSE OF THE DAY WITH A GOOD NUMBER OF BALLOTS CAST. TESLA'S GLOBAL PRICE CUTS HAVE TEMPTED OUR AUDIENCE TO BUY AFFORDABILITY.
IT IS TESLA TOO EXPENSIVE RIGHT NOW? CRACKS ONE OF THE THINGS WE LEARNED IS THAT SINCE THE PRICE CUTS, WE ARE ALREADY GETTING INITIAL INDICATIONS OF DEMAND HERE. WE THINK EV'S ARE THE SOLUTION REGARDLESS OF REGULATION. ELECTRIC VEHICLES -- TESLA IS THE MARKET LEADER. THEY JUST INVESTED AN ADDITIONAL CAPACITY. I THINK EV'S ARE A SINGLE-DIGIT PERCENTAGE OF TOTAL AUTO SALES. I THINK THERE IS ROOM TO GROW ON BOTH OF THOSE.
CRACKS WE HAVE A LOT OF QUESTIONS ON TWITTER FOR YOU FOR -- A LOT OF QUESTIONS FROM OUR AUDIENCE. BECAUSE THEY DID HIGHLIGHT THE ENERGY BUSINESS RECENTLY. THEY TALKED ABOUT HOW THEY HAVE SEEN SOME GOOD GROWTH. OVERALL, OUR MODEL IS MOSTLY FOCUSED ON VEHICLES. WHILE TESLA ENERGY DOES OFFER A REALLY INTERESTING PROPOSITION TO CONSUMERS, WE HAVE DONE SOME WORK TO SHOW THAT ENERGY STORAGE COMBINED WITH BITCOIN MINING CAN OFFER A GREAT PROPOSITION TO MAKE MORE USE OF RENEWABLE SOURCES.
THAT ASIDE, WHAT SHOULD YOU FOCUS ON, OUR OPINION IS ELECTRIC VEHICLES AND AUTONOMY. THOSE ARE THE TWO MAIN STORIES I WOULD WATCH OVER THE NEXT FIVE YEARS. CRACKS THEY GUIDED TO AROUND 1.8 ONE MILLION VEHICLES FOR 23 WHICH IF YOU TRACK A 50% COMPOUND ANNUAL GROWTH RATE, THAT DOES NOT MAKE ANY SENSE BASED ON LAST YEAR'S NUMBER. CRACKS LAST YEAR, YEAR-OVER-YEAR, IT DOES FALL SHORT OF THAT, 50% BUT IF YOU GO BACK TO 2020, YOU'D STILL BE COMING IN OVER THAT FEW YEAR TIME WITH THEIR 50% GROWTH RATE. I THINK THAT IS WHAT THEY MEANT IN THEIR PRESS RELEASE.
I AM SURE A LOT OF PEOPLE WILL HARP ON THAT FIGURE. I THINK LONGER TERM, THE STORY IS ELECTRIC VEHICLES ARE HERE TO STAY. I WOULD BE REALLY WORRIED IF I WAS FORWARD OR THE OTHER TRADITIONAL AUTO MANUFACTURERS WHERE THE MAJORITY OF THEIR INSTALL BASE OUR GAS POWERED CARS WHICH WE SEE DECLINING. THAT IS NOT GOING AWAY. THEY DON'T HAVE A GREAT AUTONOMOUS SOLUTION EITHER. THEY KILLED THAT PROJECT. I THINK THAT IS WHERE THE
CONCERN SHOULD BE FOCUSED HERE. ON THE TRADITIONAL AUTO MARKET. CRACKS ANOTHER QUESTION FROM OUR AUDIENCE IS WHAT DOES ELON MUSK HAVE TO SAY ON MARCH THE FIRST TO CONVINCE US OF THAT FUTURE THAT GOES BEYOND TESLA JUST BEING A CAR COMPANY? CRACKS I AM EXCITED TO HEAR MORE ABOUT THE AUTONOMOUS VEHICLE. THEY HAD SAID THEY WOULD MASS-PRODUCE A PURPOSE BUILT AUTONOMOUS CAR IN 2024.
WE THINK THIS COULD TOTALLY CHANGE TESLA'S BUSINESS MODEL. OUR PRICE TARGET FOR 2026 ADJUSTED IS AROUND $1500 PER SHARE. I THINK OVER 60% OF TESLA'S ENTERPRISE VALUE COULD BE ATTRIBUTABLE TO THAT AUTONOMOUS RIGHT HELD BY FOREIGN. I THINK IT WILL HAVE ATTRACTIVE SOFTWARE LIKE MARGINS. IT WILL BECOME A RECURRING REVENUE STREAM AS OPPOSED TO ONE OF VEHICLE SALES THAT WE SEE TODAY. IT WILL TOTALLY CHANGE THE GAME
AND THEY ARE WAY AHEAD. WE SEE THEY'D HAVE NEARLY A BILLION MILES DRIVEN. THEY HAVE MILLIONS OF CARS ON THE ROAD COLLECTING DATA. THAT IS MUCH MORE THAN
COMPETITORS. WAS VERY GOOD TO CATCH UP. THANK YOU FOR YOUR QUICK REACTION TO THAT. I LOVE THE BIG STORY THAT HAS JUST BROKEN, IBM HAS ANNOUNCED JOB CUTS.
THE COMPANY WILL LAY OFF ABOUT 1.5% OF ITS WORLDWIDE WORKFORCE WHICH AMOUNTS TO ROUGHLY 4000 JOBS. YOU SEE THIS REACTION AND AFTER HOURS. IBM ALSO RELEASED AND IS
DELIVERING AN UPBEAT FORECAST IN THE WAKE OF ITS RESTRUCTURING PLANS. CRACKS WE WILL TALK ABOUT RESTRUCTURING CERTAIN BUSINESSES EVEN MORE NOW. EARNINGS WERE FROM A MORE SLIMMED-DOWN AT&T.
FROM SAN FRANCISCO, THIS IS BLOOMBERG. MUSIC >> WE WILL TALK EARNINGS A LITTLE BIT MORE. AT&T'S REACTION TO THEM POSITIVE OVER THE TRADING DAY. THIS IS AS THEY ADD CUSTOMERS EVEN THOUGH CASH FLOW FORECASTS LIST SOME EXPECTATIONS. WE WANT TO DIG INTO WHAT IS A SLIMMER, MEANER AT&T WITH NONE OTHER THAN HIS CEO. WE ARE JOYFULLY WELCOMING HIM TO THE SHOW. 6.5% HIGHER ON THE DAY.
TALK TO US ABOUT WHAT YOU THINK THE INVESTOR BASE HEARD AND LIGHTS. IS IT THE FACT THAT YOU ARE ADDING THESE CUSTOMERS? ARE YOU GOING TO BE ABLE TO SHARE SOME OF THE COSTS GOING FORWARD? CRACKS YES. BUT I THINK WHAT WE ARE SEEING MAYBE TODAY IS A CONTINUED STORY , AN ACCUMULATION OF THE LAST SEVERAL QUARTERS. WE HAVE BEEN FOCUSING THE BUSINESS TO BE MUCH MORE ADEPT IN THE COMMUNICATIONS SPACE. WE STARTED THAT WORK IN EARNEST
ABOUT 2.5 YEARS AGO. WE COMPLETED THE WIRE MEDIA TRANSACTION IN THE EARLY PART OF LAST YEAR. I THINK INVESTORS ARE STEPPING BACK AND ASKING IF THIS IS THE RIGHT WAYS -- THE RIGHT PLACE TO GO. I THINK WHAT YOU HAVE SEEN OVER THE LAST COUPLE OF QUARTERS, WHERE WE CONTINUE TO GROW THE BUSINESS, WE CONTINUE TO PICK UP THE CUSTOMER BASE, NOW WE ARE SEEING THE PROFITABILITY OF CASH CREATION BACK INTO THE BUSINESS AS WE HAVE MADE THOSE INVESTMENT AND MANAGED TO RUN THE BUSINESS BETTER. I THINK THEY ARE STARTING TO
GAIN CONFIDENCE OF THAT, RIGHTFULLY SO. WE INTEND TO STAY FOCUSED ON THAT AND KEEP MOVING FORWARD WITH THAT STRATEGY. BECAUSE INVESTORS CONFIDENT. WHAT ABOUT CONSUMERS AT THE MOMENT? YOU HAVE A GREAT BIRD'S EYE PERSPECTIVE ON HOW MUCH CONSUMERS -- CAN YOU PASS ON COSTS? WHAT DOES THE BACKGROUND LOOK LIKE? CRACKS WE HAVE A BROAD SCALE OF CONSUMERS AT EVERY END OF THE SOCIOECONOMIC STREAM. I THINK THERE IS PROBABLY A
COUPLE OF DIFFERENT STORIES IN THIS. CLEARLY THE LOW END OF THE CONSUMER BASE IS STRESSED A BIT MORE. WE TEND TO SEE THAT EXHIBITED IN THEM AND THEY ARE TAKING A BIT MORE TIME. OR POSSIBLY RECHARGE A LITTLE LESS FREQUENTLY IF THEY ARE PREPARED SUBSCRIBER.
IT IS NOT THAT THEY AREN'T BUYING THE SERVICE AND IT IS NOT THAT THEY ARE PAYING, THEY ARE TRYING TO MANAGE IT WITHIN AN OVERALL STRESS ENVIRONMENT WHERE I THINK THEY ARE MAKING OTHER CHOICES ON MORE DISCRETIONARY ITEMS IF THEY ARE MOVING OUT AND JUST TRYING TO BALANCE THEIR OVERALL OBLIGATIONS. THE TOP END OF THE MARKET IS STILL VERY STRONG. WE ARE COMING OFF A GOOD VOLUME YEAR. I THINK IT WILL TEMPER A LITTLE BIT AS WE MOVE INTO THIS YEAR. IT WILL STILL BE PRETTY HEALTHY. IT IS JUST INDICATIVE OF HOW INGRAINED IN LIFE I THINK THE PRODUCTS AND SERVICES WE SELL ARE.
BECAUSE I WANT TO JUMP ON THAT. THE CONCLUSION SEEMS TO BE YOU ARE PRIORITIZING FINANCIAL GROWTH OVER SUBSCRIBER GROWTH. YET IN THE FOURTH QUARTER YOU ADDED 656 THOUSAND NEW SUBSCRIBERS. ARE THEY RIGHT? IS IT A CASE OF FINANCIAL
GROWTH OVER SUBSCRIBER GROWTH? CAN YOU ACHIEVE BOTH? CRACKS IT IS BOTH. I WOULD PROBABLY NOT AGREE WITH THAT CONCLUSION. WE ARE GROWING NOT ONLY SHARE BUT PROFITABILITY. IT IS COMING FROM GETTING THE RIGHT CUSTOMERS THE RIGHT WAY.
WE THINK WE HAVE DONE A REALLY GOOD JOB OF GETTING OUR OFFERS INTO THE RIGHT SEGMENTS WHERE WE HAVE PENETRATED TO BE ABLE TO GAIN THAT SHARE AND WE HAVE BEEN WORKING REALLY HARD ON RESTRUCTURING OUR BUSINESS AND OUR COST STRUCTURE. WE CAN DO BOTH AT THE SAME TIME. AS A RESULT OF THAT, WE CAN DRIVE PROFITABILITY GROWTH. CRACKS WE ARE A TECHNOLOGY SHOW, WE PRIDE OURSELVES ON TALKING ABOUT TECHNOLOGY BUT I HAVE TO PUT HARD QUESTIONS TO YOU AS WELL. AS GET LIKE THIS. HOW MUCH VISIBILITY HAVE YOU REALLY GOT THROUGH THE END OF THE YEAR? IS IT THE FIVE G -- THE 5G THAT CONTINUES TO DRIVE THIS GROWTH? IS THE CONSUMER STRONG? ARE YOU BEING A BIG CONSERVATIVE BECAUSE YOU DON'T KNOW WHAT WILL HAPPEN? CRACKS VISIBILITY IN GENERAL I WOULD SAY OVER THE LAST TWO YEARS HAS BEEN A BIT MORE OF A CHALLENGE GIVEN THE ENVIRONMENT WE ARE IN BUT THERE IS THE VISIBILITY ON THE GEO-POLITICAL SIDE WHICH I AM NOT GOING TO SIT HERE AND TELL YOU I AM BETTER THAN PEOPLE WHO DO THAT EVERY DAY FOR A LIVING.
IT COULD HAVE A BIG IMPACT, NOT ONLY ON AT&T BUT EVERY FOR-PROFIT ENTERPRISE AROUND THE GLOBE. THAT I HAVE KNOWN BETTER VISIBILITY THAN ANYBODY ELSE. THE VISIBILITY ON HOW THE ECONOMY IS PERFORMING, I THINK WE HAVE REASONABLE HIS ABILITY. I THINK WE HAVE BEEN PRETTY CONSERVATIVE IN OUR ASSUMPTIONS MOVING INTO 2023. I WOULD POINT BACK TO OUR PERFORMANCE IN 2022.
INFLATION CLEARLY PAYS LAST YEAR. WE WERE HIT BY THAT. WE WERE ABLE TO NAVIGATE THROUGH THAT THROUGH A LOT OF GOOD MANAGEMENT TECHNIQUES. A COMBINATION OF MANAGING OUR COST STRUCTURE AS WELL AS DRIVING THE RIGHT VALUE UNDER -- VALUE TO OUR CONSUMER BASE. I DON'T THINK WE WILL SEE AN ENVIRONMENT THAT IS MORE DYNAMIC THAN WHAT WE SAW LAST YEAR. WE WILL HAVE NEW CHALLENGES TO WORK THROUGH. BUT THIS IS A MANAGEMENT TEAM
THAT HAS SHOWN ITSELF TO BE REALLY ADAPTABLE AND PRETTY AGILE IN BEING ABLE TO ADJUST TO THOSE THINGS. I FEEL OUR ASSUMPTIONS ARE CONSISTENT WITH WHAT WE CAN DO THERE. CRACKS IT FEELS LIKE YOU'RE GETTING CREATIVE. OF COURSE YOU ARE FOCUSED ON THE GOOD THINGS INVESTORS WANT TO SEE. DIVIDENDS, DEBT PAYMENT. A LOT OF BUILDING UP OF DEBT AND NOW THE UNWINDING OF THAT.
I AM INTERESTED IN HOW YOU ARE DOING JOINT VENTURES. I WAS INTERESTED IN THE BLACK ROCK GIG POWER DEAL AND HOW YOU WILL BE OFFERING FIBER. IS THIS SPREADING THE RISK AS YOU CONTINUE TO INVEST IN THE FIBER PLAN? CRACKS IT IS A COMBINATION OF THINGS. IT IS ADAMIC -- IT IS A DYNAMIC OF TAKING A NEW INVESTOR PIECE.
AND SHARING SOME OF THAT RISK AS WE PROVE IT IN. I AM TRYING TO BE RESPONSIVE TO SHAREOWNERS AND SEE AS WE SIT -- AS WE CONSUME CAPITAL THAT WE CAN DO THAT WISELY. SINCE THIS IS A NEW APPROACH, WHAT I HAVE TOLD THEM WHAT I WANT TO DO HERE IS WE WANT TO MAKE SURE WE CAN DO THIS RIGHT AND EARN A VERY COMPETITIVE RETURN TO THE EXTENT THAT WE DO THAT AND WHEN WE DO THAT, WE WILL PUT OUR FOOT ON THE ACCELERATOR AND GO A LITTLE BIT FASTER AND DO A LITTLE BIT MORE. THIS ALLOWS US TO OFFLOAD SOME OF THE RISKS DURING THAT TIME SO THAT I THINK IT GIVES EVERYBODY COMFORTABLE ON THE CONTINUED INCOME PRODUCTION CAPABILITIES AND EXISTING BUSINESS. WE WILL TRY TO FIND A NEW
VECTOR FOR GROWTH. QUOTES EVERYONE SAID 5G IS IT. THE WAY WE WILL ALL HAVE INTERCONNECTED DEVICES. IS IT HERE AND NOW? CRACKS IT IS NOT HERE IN ITS FULL MATURITY. I THINK WHAT I WOULD FIRST SAY
IS WE SHOULD NOT UNDERESTIMATE WHAT I WILL CALL THE MEAT AND POTATOES ASPECT OF INVESTING IN THE NEW 5G SPECTRUM AND THE NEW 5G EQUIPMENT WHICH ALLOWED FOR MORE CAPACITY ON WIRELESS NETWORKS. WHAT WIRELESS OPERATORS HAVE DONE WITH THAT CAPACITY IS HAVE INDIVIDUALS MOVE INTO NEW DEVICES AND BUY UP ON MORE ROBUST PLANS WITH HIGHER VALUE. WITHOUT THAT CAPACITY AND WITHOUT THAT INCREASE PERFORMANCE, THAT WOULD NOT HAVE TAKEN PLACE. THAT IS NOT THE DEAL. ALL THE 5G IS THE CAPABILITY IT BRINGS IN TO ENABLE WHAT YOU WERE TALKING ABOUT BEFORE I CAME ON THE SHOW. THAT IS THINGS LIKE AUTONOMOUS VEHICLES SO THAT IF TESLA DECIDES TO BRING A VEHICLE TO MARKET AND THEY NEED TO HAVE PERSISTENT, HIGH-QUALITY CONNECTIVITY ANYWHERE THAT VEHICLE GOES, THAT IS WHEN 5G IS REALLY GOING TO SHINE. THE NETWORKS ARE JUST GETTING
OUT TO THE POINT WHERE THEY ARE MORE UBIQUITOUS AND SKILLED ENOUGH TO DO THOSE TYPES OF THINGS. I BELIEVE THAT WILL OPEN UP NEW REVENUE STREAMS. CRACKS I AM GLAD YOU HAVE BEEN WATCHING THE SHOW AND THAT COVERAGE OF TESLA. WE WILL GET YOU ON IN ANOTHER 90 DAYS TIME. WE'LL SEE HOW YOU ARE DOING. COMING UP, DONALD TRUMP IS BACK ON FACEBOOK. WE WILL DISCUSS ALL OF THAT NEXT. THIS IS BLOOMBERG.
CRACKS -- >> META HAS INDEED ANNOUNCED ITS DECISION TO REINSTATE FORMER PRESIDENT TRUMP ON INSTAGRAM AND FACEBOOK. WE KNOW THAT IS WHAT TRUMP WANTED. CRACKS THAT IS RIGHT. WE KIND OF EXPECTED THIS IS WHAT FACEBOOK WAS GOING TO DO. WHAT THEY HAD SAID WAS THEY NEEDED TO BASICALLY FIGURE OUT IF THERE IS STILL A HEIGHTENED RISK OF VIOLENCE. THAT IS WHY HE WAS SUSPENDED AFTER JANUARY 6.
IT HAS BEEN TWO YEARS. I THINK IT WOULD HAVE BEEN HARD FOR THEM TO COME UP WITH A GOOD REASON TO KEEP HIM OFF. THEY ARE BRINGING HIM BACK AND SAYING IF HE HAS MORE VIOLATIONS, THEY WILL SUSPEND HIM VERY QUICKLY. CRACKS IT EXTENDS TO FACEBOOK AND INSTAGRAM. I THOUGHT WE KNEW THIS WAS COMING.
BECAUSE IT IS NOT UNEXPECTED. ESPECIALLY WITH WHAT WE SAW FROM TWITTER. HE HAS BEEN BACK ON TWITTER. HE HAS NOT YET TWEETED. I THINK THE BIG QUESTION NOW IS WHEN WILL BE HERE FROM HIM WESTERN MARK FACEBOOK WAS VERY HELPFUL TO HIM. HE HAS A HUGE BASE THERE.
I IMAGINE HE WILL BE BACK ON FACEBOOK. REQUEST INTERESTING THAT THE DIGITAL WORLD ACQUISITION SHARES WERE ON THE BACK OF THIS. ULTIMATELY, WILL WE SEE META CRITICIZED? CRACKS THEY WILL BE CRITICIZED IN EITHER DIRECTION. QUICK THANK YOU SO MUCH. THIS IS BLOOMBERG. >> TESLA IS MAKING MORE CARS THAN THEY CAN SELL. THEY ARE DOING WHATEVER THEY CAN TO SELL CARS AND CUSTOMERS HAVE NOT RESPONDED THAT ENTHUSIASTICALLY YET.
TESLA IS RUNNING INTO KIND OF A BUZZ OF ISSUES. MANY OF WHICH HAVE NOTHING TO DO WITH ELON MUSK. YOU HAVE INTEREST RATES GOING UP WHICH MAKES CARS MORE EXPENSIVE. YOU HAVE COMPETITION FROM RIVAL AUTOMAKERS.
FORD IS BRINGING OUT THESE CARS THAT WERE NOT AROUND A FEW YEARS AGO THAT ARE REALLY COMPETITIVE. CUSTOMERS ARE TAKING A SECOND LOOK AT OTHER BRANDS. REALLY, THERE IS THIS OTHER PROBLEM. ELON MUSK DESPERATELY WANTS TO BE CONSIDERED FUNNY. IT IS THIS DESIRE THAT WE SEE PLAY OUT EVERY DAY ON HIS TWITTER ACCOUNT THAT MAY BE STARTING TO HURT HIS MOST IMPORTANT ASSET, HIS OWN REPUTATION. AT THE END OF THE LAST QUARTER IN DECEMBER, THE COMPANY STARTED FRANK WITH -- FRANTICALLY CUTTING PRICES.
YOU MIGHT THINK HE MIGHT HAVE AN EPIC QUARTER. THEY DID NOT MEET EXPECTATIONS. THAT SENT THE STOCK DOWN FURTHER CREATING THE SENSE OF FAILURE. YOU ARE STARTING TO SEE INVESTORS, ANALYSTS, EVEN SOME PEOPLE WHO ARE BIG FANS OF TESLA AND BIG FANS OF MUSK SAY SOMETHING THAT WOULD HAVE ALMOST BEEN UNTHINKABLE A COUPLE OF YEARS AGO. THAT IS THAT MUSK NEEDS TO STEP BACK.
HE NEEDS TO FIND A WAY TO SPEND LESS TIME ON TWITTER OR IF HE IS COMMITTED TO TWITTER TO SPEND LESS TIME ON TESLA. CHRYSLER WAS FASCINATING. -- >> THAT WAS FASCINATING. JUST BRUTAL ANALYSIS OF HOW HE IS NOT THAT FUNNY ULTIMATELY BUT HIS DECISION TO TRY TO GET THESE LAUGHS HAS ALMOST ERODED SOME VALUE OFF OF ELON MUSK. AT THE MOMENT, THAT IS NOT AN
ISSUE FOR TESLA GOING FORWARD. HE THINKS THAT THE CEO IS STILL A BENEFIT RATHER THAN A HINDRANCE. I THOUGHT THERE WAS A GREAT QUOTE ON THE STORY SAYING THAT YOU WILL NOT BOAST ABOUT BUYING A TESLA ANYMORE AND THEY ARE SAYING IT IS SOMEWHERE BETWEEN BASIC AND CRINGE.
CRINGE THE OTHER SIDE OF THE ARGUMENT IS THIS IS ALL PART OF ELON MUSK POSS MASTER PLAN. WE TALK ABOUT THE KEY MAN RISK. THE TESLA AND YOU UNLOCK STORY. SPEAKING OF TWITTER, A NEW TWITTER WHISTLEBLOWER HAS TOLD CONGRESS THAT THE COMPANY CONTINUED TO VIOLATE PRIVACY AND DATA SECURITY PROTECTIONS EVEN AFTER MUSK POSS TAKE OVER. -- MUSK'S TAKEOVER. GIVE US THE DETAILS OF WHAT
THIS WHISTLEBLOWER IS CLAIMING. QUENCH THIS NEW TWITTER WHISTLEBLOWER, A LOT OF THE ALLEGATIONS FOCUS ON GOD MODE WHICH ALLOWED ANY TWITTER EMPLOYEE TO ACCESS ANY TWITTER USERS ACCOUNT EITHER TO DELETE TWEETS OR TO ACCESS BETWEEN THEMSELVES. THE WHISTLEBLOWERS AS THE FTC SHOULD LOOK INTO US BECAUSE THE COMPANY IS FLAGRANTLY VIOLATING ITS CONSENT DECREE. ULTIMATELY, WHERE DOES THIS GET TAKEN? CRACKED THE FTC ALREADY INTEGRATED TWITTER'S PRIVACY PRACTICES LAST YEAR. HE WAS TWITTER'S HEAD OF PRIVACY.
THERE ARE HORRIBLE SECURITY AND PRIVACY VIOLATIONS. THEY HAVE JUST BROADENED IT. THIS IS PROBABLY GOING TO BE THE NICE THING INVESTORS ARE LOOKING AT.
QUENCH WHAT ARE THE CONSEQUENCES? WHAT COULD THE FTC DO? CRACKED WE ARE TALKING ABOUT SOME PRETTY STEEP FINES. TWITTER CAN FIND COMPANIES FOUND TO BE VIOLATING PRIVACY, THEY CAN FIND THEM -- FINE THEM TENS OF THOUSANDS OF DOLLARS. THERE IS A LOT OF MONEY ON THE LINE HERE. THE BIGGER QUESTION IS CAN THE FTC ACTUALLY DO IT? CRACKED THE QUESTION STILL GOES ON ABOUT REGULATION. LET'S TURN OUR ATTENTION TO THE OTHER KEY SOCIAL MEDIA PLAYERS.
THEY WILL BAN THE POPULAR APP NATIONWIDE. WE ARE ALREADY GETTING LITTLE TIDBITS. IT IS A SPECIFIC ACTION OF HOW THE TEXAS GOVERNOR STATEWIDE IS TRYING TO REMOVE EXCESS TO TICK-TOCK. -- ACCESS TO TIKTOK. UNSURPRISING THAT THE BANGING OF THE DRUM KEEPS COMING. TWICE IT KEEPS COMING. THIS WAS ONE OF THE LOUDEST BANKERS OF THE DRUM.
JUST WAITING THAT HE BELIEVES TICK-TOCK IS A BACKDOOR INTO AMERICANS LIVES. HE IS PUTTING THIS BILL THROUGH. THIS WAS THE NATIONAL SECURITY REVIEW GOING ON FOR YEARS. THERE WERE A LOT OF REPUBLICANS BEING VERY LOUD ABOUT TICK-TOCK. MAYBE THE DEMOCRATS ARE BEING A LITTLE QUIETER BECAUSE BIDEN'S ADMINISTRATION IS THE ONE WHO IS DOING THIS IN-DEPTH NATIONAL SECURITY REVIEW. IT SEEMS THAT TIKTOK ARE DIFFERENT TO THAT PROCESS BEFORE THEY PILE ON OR SPEAK REALLY PUBLICLY ABOUT WHAT THEY THINK SHOULD HAPPEN WITH TIKTOK AT LARGE.
QUACKS THERE RESPONSE WAS TO SAY WE REACHED A DEAL WITH ORACLE. QUENCH THIS CONVERSATION SHIFTED. WE STARTED TALKING ABOUT IT. EVERYBODY'S SPEED IS DIFFERENT. -- EVERYBODY'S FEED IS DIFFERENT. THAT COULD ACTUALLY BE THE IDEA
COMING FRONT AND CENTER. THE VERY FIRST TIME, IT WAS KIND OF IN 2016. I AM SURE THEY ARE THINKING ABOUT HOW A BAD ACTOR OR IF THEY SEE CHINA AS A BAD ACTOR, HOW THEY MIGHT BE ABLE TO INFLUENCE THE FEET OF AN APP THAT IS BECOMING STICKIER AND STICKIER WITH AMERICANS. QUACKS IT IS AN INTERESTING
GLOBAL STORY. INDIA TOOK ITS FIRST STEPS TO BENNETT. CONSIDERING THE AMOUNT OF EUROPEAN REGULATION, THEY HAVE NOT BEEN THIS FOCUSED ON TICK-TOCK AS THE UNITED STATES HAS. FROM THIS PERSPECTIVE, WHAT WE DO HAVE HIS DIVISION AMONG DEMOCRATS AND REPUBLICANS. WILL THEY COME TOGETHER OVER THIS? >> WHETHER THEY COME TOGETHER FORMALLY, IT SEEMS LIKE THESE VOICES ARE COME TOGETHER. IF THESE NEW APPS CAME IN PLACE TODAY, THE COMPANY MIGHT BE IN A LITTLE BIT OF HOT WATER WHEN IT COMES TO EU DATA SECURITY LAWS. WHETHER OR NOT THEY FORMALLY
COME TOGETHER AND FOLLOW INDIA'S LEAD AND BANNING IT, -- THE VOICES ARE GETTING LOUDER. THESE ARE ALL THE RIGHT PEOPLE FOR CONSUMER PROTECTION AND SOME OF THE WRONG PEOPLE. QUACKS TOMORROW, FCC COMMISSIONER BRANDON CARR WILL JOIN US HERE. TO TALK ALL THINGS TICK-TOCK IN AN EXCLUSIVE INTERVIEW. QUACKS MEANWHILE, LET'S TURN TO CRYPTO GENESIS IS WORKING TO GET SOME MONEY BACK FROM THE MAN KNOWN AS BICKEL AND JESUS. GENESIS SAYS THAT ROGER BEHR OWES THEM $29, ALLEGING THAT HE FAILED TO SETTLE OPTIONS THAT EXPIRED IN DECEMBER.
THEY SAY THIS IS A BREACH OF THEIR AGREEMENT. COMING UP, TO SPACE. A MAJOR ROCKET LAUNCH IN THE UNITED STATES. IT WAS NOT SPACE X. THIS IS BLOOMBERG. >> SALESFORCE, YOU MIGHT HAVE SEEN A SPRINKLING OF CELEBRITY AROUND THIS COMPANY. MAYBE IT IS MATTHEW MCCONAUGHEY
IN AN EFFORT. -- ADVERTISEMENT. WHAT ABOUT GIVING ACTUAL CORPORATE ADVICE? THEY HAVE BEEN DEPENDING ON SOMEBODY FOR SOME PRETTY HIGH CORPORATE DISCUSSIONS. THE QUESTION FOR MANY AS THREE WERE INVOLVED IS IS THE CEO DISTRACTED? HAS HE REALLY BEEN FOCUSED ON PROFIT WHERE HE SHOULD BE? QWEST WE ARE TALKING ABOUT TWO PRETTY WELL-KNOWN CELEBRITIES HAVING A MAJOR INFLUENCE IN THE COMPANY. AT THE TIME, BEAR WITH ME. THERE WERE STORIES IN THE MEDIA ABOUT A ZEN MASTER LIVING WITH MARK BENIOFF IN HIS HOUSE.
A VIETNAMESE BUDDHIST MONK AND WHEN HE WAS BUILDING SALESFORCE TOWER, HE APPARENTLY TOOK UNDER ADVISEMENT WHAT THESE MONKS HAD TO SAY ABOUT BUILDING THE ULTIMATE SPACE FOR EMPLOYEE RELAXATION. WHAT IS SO INTERESTING IS IT IS THESE ACTIVISTS THAT COME ON BOARD AND START QUESTIONING THIS BEHAVIOR. I KNOW HE HAS A GADGET OR TWO. ULTIMATELY, I DO THINK IT IS NOTABLE THAT I WOULD NOT WANT TO SEE HIM ON THE FOCUS FOR PROFITABILITY. QUACKS THERE IS THIS BRAND EVERYONE KNOWS. AND INVESTORS ARE NOW SAYING THAT SAME THING AND GETTING THIS UNDER CONTROL.
WE HAVE A ROCKET TO DISCUSS, THIS IS BLOOMBERG. MUSIC NO --♪ >> UNIONIZATION INTACT IS A GLOBAL DISCUSSION. AMAZON WORKERS ARE LOOKING TO PARDON A HISTORIC STRIKE. CRACKED AMAZON WORKERS ARE STRIKING FOR THE FIRST TIME IN THE UK. YOU CAN SEE THE UNION BEHIND ME HAS SET UP AT THE ENTRANCE TO THE WAREHOUSE AND THEY ARE STOPPING WORKERS ON THE WAY IN, ASKING IF THEY WANT TO JOIN THE STRIKE, JOIN THE UNION. THEY ARE ASKING FOR A 50% RAISE, 50.
CRACKED THIS IS HOW AMAZON DOES BUSINESS. >> THEY HAVE SAID THEY WILL CUT ABOUT 18,000 JOBS ACROSS ITS BRANCHES AROUND THE WORLD. THAT IS ABOUT ONE PERCENT OF ITS TOTAL WORKFORCE.
HERE IN THE UK, IT IS CLOSING THREE WAREHOUSES, OPENING TWO MORE. IT IS ADDING TO THE DISCONTENT. >> THIS IS A COMPANY THAT IS HOSTILE TO UNIONS. THIS IS A COMPANY THAT DOES NOT TAKE HEALTH AND SAFETY SERIOUSLY. THIS IS A COMPANY THAT IS NOT PAYING HIS WORKERS ENOUGH. QUENCH WHAT IS SIGNIFICANT ABOUT THIS -- >> WHAT IS SIGNIFICANT ABOUT THIS STRIKE IS IT HAS SPREAD TO THE PRIVATE SECTOR.
NOT ONLY IS IT JUST THE CHAOS ACROSS TRAVEL, HEALTHCARE, TEACHING, CIVIL SERVICE, NOW IT IS THE PRIVATE SECTOR. IT GIVES NEW MEANING TO THE WARNINGS ABOUT A WAGE PRICE SPIRAL. IF AMAZON WERE TO HIKE ITS PRICES IN RESPONSE TO COVERING THIS BIGGER WAGE BILL, IT WOULD ADD TO THE INFLATION PROBLEMS THAT THE UK IS FACING. >> FROM DONE ON EARTH TO OPEN SPACE.
ROCKY LAB HAD ITS FIRST U.S. LAUNCH LAST NIGHT. ONE QUESTION FOR YOU, HOW WILL IT COME FOR YOU, PETER? >> SOMEWHERE BETWEEN FOUR AND SIX. >> THERE WAS A MOMENT WHERE WE SEE ON OUR SCREENS, THE LAUNCH IS SUCCESSFUL. WE ARE WAITING, IT IS TENSE, IT IS SCARY. ARE THE SATELLITES GOING TO DEPLOY? AND THEY DEPLOYED. 20 MINUTES LATER, WE HAD ANOTHER PASS ON THE GROUND STATION. WE HAD CONTACT WITH THE PEOPLE
ON AFRICA. WE ARE ALL HAPPY. I WAS WATCHING HERE AND WONDERING WHAT WAS GOING ON. ALL SUCCESSFUL. >> QUAINT AND EMOTIONAL RIDE FOR AN INVESTOR AS WELL. THE STOCK SOARED. DENNIS SEEMED TO CRASH BACK
DOWN TO EARTH. I AM INTERESTED WHAT YOU THINK HAPPENED TO THE STOCK MARKET REACTION. >> WITHIN -- IN GENERAL, THERE IS VERY LITTLE CORRELATION FRUSTRATINGLY. WE WENT TO THE MOON LAST YEAR.
A VERY HISTORIC MISSION. THE STOCK DID NOT REALLY CHANGE EITHER. IN THIS CURRENT MARKET, THERE IS VERY LITTLE ON THE STOCK PRICE. WE JUST CONTINUED AND ULTIMATELY, THE MARKET WOULD CATCH UP. >> HOW TIGHT IS CAPACITY RIGHT NOW INDUSTRY WIDE? WOULD YOU BE ABLE TO FILL THE 300 KILOGRAM PAYLOAD QUOTA? >> WE ARE THE DOMINANT FORCE GLOBALLY RIGHT NOW.
I THINK WE FLIGHT THE VAST MAJORITY. THIS IS THE 20 35 TO 2027 TIMEFRAME. THAT IS WHY WE ARE DEVELOPING THE NEUTRON LAUNCH VEHICLE. CLASS I GOT A LOT OF QUESTIONS -- >> I GOT A LOT OF QUESTIONS. DOES IT JUST RENDER ELECTRON OBSOLETE QUESTION MARK -- OBSOLETE? >> ELECTRON SERVICES ARE VERY IMPORTANT.
>> JUST AN ASTONISHING ACHIEVEMENT BEARING IN MIND HOW DOMINANT SPACE IS AND THEY DID IT. THE FIRST U.S. LAUNCH. THEY WANTED TO BE REUSABLE. THEY ARE GOING TO CATCH THE BOOSTER WITH A HELICOPTER MID AIR.
THEY HAVE NOT WHITE GOT THERE YET. -- QUITE GOT THERE YET. >> YOU HAVE TO STAY TUNED FOR TOMORROW. THURSDAY, WE HAVE THE FCC COMMISSIONER.
>> CHECK OUT OUR PODCAST WHENEVER YOU GET YOUR PODCAST. I HEARD RADIO, SPOT APPLE. IT HAS BEEN A BUSY WEEK. LAYOFFS CONTINUE. EARNINGS CONTINUE. THIS IS BLOOMBERG. ♪
2023-01-27 22:16
Show Video
Other news