Snap Earnings | Bloomberg Technology 01/31/2023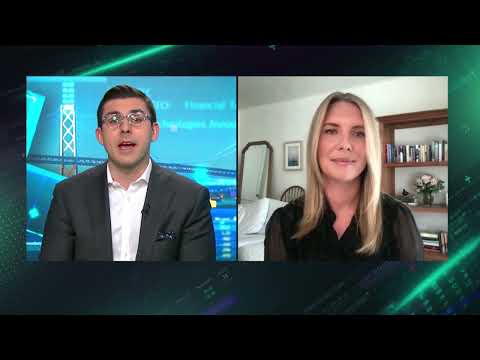 Show Video
CAROLINE: I AM IN NEW YORK. A: AND I AM IN SAN FRANCISCO. IT IS ALL ABOUT EARNINGS. CAROLINE: THE SHARED REACTIONS, SNAP A HARD AND FORECASTED THE FIRST EVER QUARTERLY DECLINE. ED:
WE SPEAK WITH THE NIKOLA CEO. CAROLINE: BRINGING BACK THE DODO BIRD? WE TALK TO COLOSSAL BIOSCIENCES. WE TALKED ABOUT THE HERE AND NOW AND THE MARKET THAT AS YOU SAID, ON A TEAR FOR THE MONTH OF JANUARY AND LOOK AT THE LAST TRADING DAY. NASDAQ IS UP 1.7%. WE SEE RISK APPETITE COME IN. THE COUNTRY WORLD INDEX IS UP OVER ALL, NASDAQ ON TOP, THE REST OF THE WORLD AND ASIAN MARKETS ARE FALLING LOWER AND EUROPE. U.S. WHAT THE STANDOUT. WE ARE SEEING MONEY MOVE INTO
BONDS, YIELDS COME DOWN. A FOCUS THAT WE SEE MORE A DOVISH FEDERAL RESERVE. I WANT TO POINT A LIGHT ON WHAT A MONTH OF JANUARY WAS. EXTRAORDINARY 6.7% ON THE NASDAQ 100. S&P HAVING THE BEST MONTH SINCE OCTOBER. ED: I WANT TO GO STRAIGHT TO
EARNINGS BECAUSE WE ARE SEEING THE MARKET REWARD THOSE WHO ARE DOING WELL AND PUNISH THOSE. WHO ARE NOT DOING SO WELL. ELECTRONIC ARTS DOWN 6.4%. NEW VIDEO GAMES WERE NOT DOING WELL. WE WERE BRACING FOR THIS ONE AND THE OTHER THEME OF THE WEEK HAS GOT TO BE SEMICONDUCTORS. AMD POSTING REVENUE FOR THE FISCAL QUARTER TO COME UP TO $5.6 BILLION. IT WOULD BE INTERESTING BECAUSE
THEY ARE SEEMING TO BENEFIT FROM A GROWTH IN MARKET SHARE. PARTICULARLY IN SERVICE. THEY ARE COMBATING WHAT EVERYONE ELSE IS WHICH IS THIS IS THE SECOND BIGGEST MAKER OF PROCESSING CHIPS. THE DEMAND FOR THE END MARKET IS STARTING TO TAPER OFF BUT IT IS HIGHER BY ALMOST 3%.
THE MARKET REWARDING WHAT THEY SEE. CAROLINE: WE HAVE FOCUS ON INTEL AND THE WORRY OF THAT WEIGHT. OVERSUPPLY COMING FROM A PLACE OF UNDER SUPPLY AND SUPPLY CHAIN HEADACHES AND IT KEEPS ON SHOWING THAT AMD COMES OUT ON TOP. ED: WHAT DO YOU DO IN TIMES WHEN
YOU GO BACK TO THE TOP OF THE CYCLE? KEY TO WHERE IT WAS LAST YEAR DESPITE THE SLOWDOWN IN DEMAND FROM MEMORY CHIPS OUT OF THE MARKET SAID A SAMSUNG IS GOING FOR IT AND INVESTING THE DEMAND TAPERING OFF. CAROLINE: MANY SEE THAT IS THE REALIGNMENT. LET US TALK ABOUT SNAP EARNINGS BECAUSE THEY WERE NOT GOOD ENOUGH. IT IS THE FORWARD-LOOKING GUIDANCE THAT SENT THIS SHARE LOWER IN AFTER HOURS. DOWN 14%. WE ARE USED TO THIS COMPANY BEING SO VOLATILE AND IT IS OFTEN A BELLWETHER FOR WE TAKE PINTEREST. WE ARE WORRIED ABOUT THE ADVERTISING OUTLOOK AND WE ARE WORRIED ABOUT A COMPANY THAT PREFERS TIME IN ITS HISTORY -- BEFORE THE FIRST TIME IN ITS HISTORY TALKING ABOUT A QUARTER LATE DROP IN REVENUE, GUIDING US TO 10% LOWER FOR THE NEXT QUARTER.
WE WANT TO GET INTO THE DEVIL OF THE DETAILS, JASMINE IS WITH US FOR MORE ON A SNAP'S EARNINGS. YOU LEAD COVERAGE OF INFLUENCER MARKETING AND FACEBOOK AND WE CAN DO ON AND YOU KNOW WHERE THE NUMBERS ARE. SNAPSHOT DOES WELL FOR THE NUMBER OF USERS IT HAS, THE CONTROL IT HAS, THE AMOUNT OF IMPRESSIONS THAT THEY GET, WHY CAN THEY NOT CONVERTED INTO MONEY? >> THE USER GROWTH IS ABSOLUTELY NOT HIS PROBLEM.
IT -- NOT ITS PROBLEM. IT IS DIFFERENT FROM ANY OTHER SOCIAL PLATFORM, IT IS MORE FOCUSED ON PRIVATE SHARING, IT HAS ALSO INVESTED HEAVILY IN AUGMENTED REALITY WHICH USERS LOVE. THIS POINT, MOST OF IT IS COMING FROM THE REST OF THE WORLD. AND MONETIZES AT A MUCH LOWER RATE THAN THE U.S. AND HAS HAMPERED ITS REVENUE GROWTH. ED: THE RANGE OF 2% TO 10% DROP IN TOP LINE FOR THE CURRENT PERIOD, DOES THAT TELL YOU SNAPSHOT HAS NO VISIBILITY ON THE AD MARKET OR IT HAS NO VISIBILITY ON HOW THEIR T WEAKS TO THE RESPONSE IS GOING? >> WE HAVE TO BE READY FOR A PERIOD OF MUCH MORE MODEST GROWTH FOR SOCIAL MEDIA IN GENERAL.
THERE ARE A LOT OF CHALLENGES TO SOCIAL AND BUSINESS IS WHETHER OR NOT IT IS A PRIVACY POLICY CHANGE THAT HAS IMPACTED PERFORMANCE ADVERTISING AS WELL AS THE VOLATILE ECONOMIC CONDITIONS AND THESE CHALLENGES CLEARLY CONTINUE TO PERSIST THROUGHOUT 2022 AND I AM EXPECTING THERE TO BE MORE CHALLENGES AND MUCH MORE COMPETITION AHEAD AS WELL. ED: ONE HEADLINE IS ABOUT THE FORECAST FOR THE DROP IN REVENUE AND THE OTHER HEADLINE IS SNAP CAP A SUBSCRIPTION DRAWS MORE THAN 2 MILLION USERS. THE STOCK IS DOWN 13.5%, DOES ANYONE CARE ABOUT SNAP CHAT PL US? >> SNAPPED AT USERS CARE ABOUT SNAP CHAT PLUS. IT IS A FEATURE THAT HAS BEEN ABLE TO DRAW IN MORE ENGAGEMENT FOR SNAPCHAT WHETHER IT WILL BE REVENUE BOONE IS AN OPEN QUESTION. I THINK IT WILL BE AWAY FOR THEM TO KEEP THEIR USERS ENGAGED AND KEEP THEM HAPPY. REALLY JUST USING THE APP MORE. CAROLINE: USERS LIKE IT.
TALK ABOUT HOW THEY CAN COVER THE ADVERTISERS TO LIKING IT. IS IT THAT THEY NEED TO DRIVE MORE CONVERSION AND MONEY FROM THE INTERNATIONAL GROWTH? HOW CAN THEY START PROVING THE DIRECT RESPONSE IS REALLY WHERE THE AMERICAN PURCHASER NEEDS TO BE? >> IT IS A MUCH SMALLER PLATFORM. IT HAS TO BE MORE IMPACTED BY THESE CHALLENGES. ONE INTERESTING THING TO NOTE WAS THAT SNAPCHAT IS INCREDIBLY HIGHLY ASSOCIATED WITH AUGMENTED REALITY.
IT ACTUALLY IS A REFLECTION OF ITS AD REVENUES. THERE IS A LOT OF CHALLENGES IT HAS TO RISE TO THIS YEAR. ONE OF THEM IS HELPING ADVERTISERS TO UNDERSTAND THE PLATFORM AND HOW TO USE THE PLATFORM AND ITS FEATURES TO BE ABLE TO REACH THOSE CONSUMERS. CAROLINE: LET US DO THE READ ACROSS OUT OF THE RIPPLE EFFECT, THE FACT THAT PINTEREST IS TRADING IN SYMPATHY, THIS IS SOMETHING INDUSTRYWIDE? IS THIS IDIOSYNCRATIC? NOT JUST AR, BUT VR? >> THESE CHALLENGES ARE AFFECTING ALL OF THE SOCIAL PLATFORMS AND I DO NOT THINK IT IS WRONG TO BE WORRIED ABOUT THE STATE OF SOCIAL MEDIA ADVERTISING RIGHT NOW. INSIDER INTELLIGENCE IS FORECASTING THE FIRST EVER AD REVENUE DECLINE FOR 2022. THAT TELLS YOU THE STATE OF SOCIAL ADVERTISING RIGHT NOW. ED:
WE HAVE BEEN COVERING A LOT RECENTLY, TWITTER, ITS ASPIRATIONS TO GO FROM 250 MILLION IN INSTALLED USER BASE TO ONE BILLION, MAYBE. WHEN YOU LOOK AT TWITTER AND SNAPCHAT, IS THERE GROWTH THERE? HOW DO THEY GROW TO BE MORE MEANINGFULLY GLOBAL? CAROLINE: TWITTER IS UNIQUE AND A LOT OF THE ISSUES RIGHT NOW ARE SELF-INFLICTED. >> WE ARE ACTUALLY EXPECTING TWITTER'S USER BASE TO DECLINE IN THE U.S. AND WORLDWIDE BY 2024 WHERE WE ARE EXPECTING A DECLINE. THERE WILL BE AN UPHILL BATTLE FOR TWITTER TO BE ABLE TO GROW ITS USER BASE. I THINK THERE IS AN OPPORTUNITY TO BE LOOKING TO INCREASE ENGAGEMENT AMONG USERS AS LONG AS TWITTER IS ABLE TO HIT ON FEATURES THAT REALLY APPEAL TO ITS AUDIENCE AND THAT IS SOMETHING THAT THEY HAVE NOT BEEN ABLE TO DO AS OF YET. ED:
WE WILL CONTINUE TO TRACK CA SNAP STOCK REACTIONS. WEILL 2023 BE THE YEAR FOR NIKOLA? WE SPEAK TO THE CEO. THIS IS BLOOMBERG. ♪ >> THE DOJ IS LOOKING INTO TESLA'S SELF DRIVING CLAIMS. IT
HAS RECEIVED REQUEST FOR DOCUMENTS, IT IS LOOKING AT CLAIMS OF THE COMPANY HAS MADE ABOUT FEATURES IN MARKETS AS AUTOPILOT AND FULL SELF-DRIVING. IT IS PART OF GROWING SCRUTINY AROUND TESLA'S TECHNOLOGY. ELON MUSK'S COMPANY US AS WE HAVE EXPERIENCED AND EXPECT TO CONTINUE TO FACE CLAIMS AND REGULATORY SCRUTINY ON WHAT THE COMPANY CHARACTERIZES AS CLAIMED FAILURES OR ALLEGED MISREPRESENTATION.
TESLA IS AN UNAWARE OF AN INVESTIGATION THAT ANY WRONGDOING HAS OCCURRED. ON THE MOST RECENT EARNINGS CALL IT HAD BEAT EXPECTATIONS, EVERY TIME TESLA SELLS A CAR IT HAS THE ABILITY TO HAVE FULL SELF-DRIVING ENABLED. HE SEES IT AS A TREMENDOUS UPSIDE FOR POTENTIAL. ED: THAT IS THE WHICH WAS FRIDAY WHERE BLOOMBERG REPORTED THE SEC IS ALSO LOOKING SPECIFICALLY AT COMMENTS ELON MUSK HAS MADE AROUND THIS AREA OF SELF-DRIVING AS PART OF A BROADER INVESTIGATION. CAROLINE: IT SEEMS TO NOT BE AS IMPORTANT TO SHAREHOLDERS AS THE FUNDAMENTALS OF THE BUSINESS, THE PRICES OF THE CAR. WE SAW SHARES RISE AMID RISK APPETITE AND DESPITE THE DOJ HEADLINE. ED:
REAL MOMENTUM FOR TESLA. I WILL MOVE ONTO ANOTHER EV MAKER, I CAUGHT UP WITH MICHAEL, THE LATEST CEO OF NIKOLA WHO IS HERE IN TOWN FOR THE BLOOMBERG CONFERENCE. AFTER A TOUGH YEAR FOR NIKOLA, ASKED IF 2023 IS A CHANCE TO RESET.
>> WE HAVE THE TRUCKS ON THE ONE SIDE, WE HAD THE LAUNCH OF THE BATTERY ELECTRIC ROCK AND WE LAUNCHED THIS YEAR AND WE WANT TO MAKE SURE THAT THE ENERGY INFRASTRUCTURE IS THERE. WE WANT TO MAKE SURE THAT WE HAVE AN INTEGRATED SOLUTION AND WE PUT THE CHICKEN AND THE EGG TOGETHER. ED: A BIG FOCUS OF BLOOMBERG ENERGY FINANCE IS AROUND SO SUPPLY.
NIKOLA HAS THE ACQUISITION OF ROMEO, HOW HAS NOT GONE? HOW DO YOU FEEL ABOUT YOUR SUPPLY GOING INTO 2023? >> IT IS IMPORTANT FOR US TO ACQUIRE ROMEO POWER BECAUSE THE BATTERY IS AN IMPORTANT ELEMENT OF THE TRUCK. INTEGRATION IS SO IMPORTANT. WE CAN CONTROL THE BATTERY AND OPTIMIZE IT AND IMPROVE IT AND REMOVE FROM CYPRESS SO THAT EVERYTHING IS TOGETHER AND OUR STATE-OF-THE-ART FACILITY, IT IS A BIG BENEFIT AND THEN THERE IS A LOT TO DO IN THE BATTERY AND IMPROVE IT FURTHER. ED: I WANT TO GET TO THE HYDROGEN INFRASTRUCTURE. BATTERY IS WHERE YOU STARTED. THE GUIDANCE WAS SHORT OF 300 DELIVERIES ON THE BATTERY ELECTRIC TRUCK IN 2022. ROMEO IS AN INTERESTING SITUATION BECAUSE BEFORE YOU BOUGHT THEM THEY WERE OFFERING THESE KINDS OF SUPPLY CELLS PACKED WITH A DISCOUNT AND YOU ACQUIRED THEM AND BROUGHT THEM IN.
HOW HAS THE ECONOMICS OF THAT TRANSACTION WORKED OUT? IS IT PRUDENT TO GO OUT AND BUY YOUR ALSO SUPPORT RATHER THAN DO DEALS WITH THE THIRD-PARTY? -- I DON'T SUPPORT RATHER THAN DO DEALS WITH A THIRD PARTY? >> NEGOTIATIONS WITH SUPPLIERS AND THE BATTERY IS IMPORTANT FOR US AND IT MAKES A LOT OF SENSE. ED: A PART OF THE STORY THAT GETS DISCUSSED LESS IS YOUR NOT JUST PLANNING TO MAKE A HYDROGEN FUEL CELL SEMI-TRUCK. RATHER YOU ARE BUILDING ON THE INFRASTRUCTURE TO FUEL THE TRUCKS, HYDROGEN SUPPLY. WHAT IS THE PLAN FOR THAT? >> LAST WEEK WE ACTUALLY ANNOUNCED ALL OF OUR HYDROGEN ENERGY RELATED THINGS AND WE UMBRELLA EVERYTHING. IT IS IMPORTANT TO HAVE A PRINT FOR OUR HYDROGEN ENERGY ACTIVITIES AND WHAT WE WANT TO DO AT NIKOLA'S OFFER THE TRUCK SO THAT FUEL, EVERY FUEL-CELL TRUCK NEEDS HYDROGEN AND THE CUSTOMER IS EXPECTING WE OFFER BOTH.
BRINGING THESE THINGS TOGETHER IS REALLY IMPORTANT. AT THE END OF THE DAY I'M SURE THE CUSTOMER WILL VALUE THAT A LOT. CAROLINE: GREAT INTERVIEW WITH THE CEO OF NIKOLA. LET US TURN TO EARNINGS WE HAVE BEEN GETTING, ELECTRONIC ARTS, GAVE A FORECAST FOR NEXT BOOKINGS IN THE FOURTH QUARTER THAT FELL SHORT OF ANALYST ESTIMATES.
THIS IS THE CUSTOMER'S HOLIDAY RELEASES FELL OFF A BROADER DECLINE IN GAMING REVENUE. GAME DELAYS PUSHED SEVERAL ANTICIPATED TITLES INTO 2023 INCLUDING THE REMAKE OF THE 2008 SURVIVAL HORROR GAME DEAD SPACE. COMING UP, SONY FACING CALENDARS WITH ITS VR HEADSET. ALL OF THE GAMES YOU COULD BE
PLAYING ON IT. WHAT IT MEANS FOR THE REALITY SECTOR -- VIRTUAL REALITY SECTOR. THIS IS BLOOMBERG. ♪ CAROLINE: AND MAY BE A RELIEF BECAUSE OPEN AI IS COMING OUT WITH A NEW TOOL TO TO HELP WHEN TEXT IS WRITTEN IN AI. THE COMPANY BEHIND THIS WILL
FLAG CONTENT WRITTEN BY ITS PRODUCTS AS WELL AS OTHER AI TOOLS. OPEN AI SAYS THAT THE TOOL COULD STILL HAVE LIMITATIONS AND SHOULD BE USED AS A COMPLEMENT TO OTHER METHODS OF DETERMINING. . THE SOURCE OF TEXT IT WILL BE OPEN AS A WEB APP AND OPEN TO TEACHERS. LET US BRING IN DENA FOR MORE. THIS WAS ABOUT TEACHING STAFF AND THE FACT THAT STUDENTS COULD BASICALLY GET THIS TO WRITE THEIR STUDIES? >> I DO NOT KNOW IF WE SHOULD BE EXCITED BY THE EXTENT THAT OUR STUDENTS EMBRACE INNOVATION BUT THE EARLIEST WERE STUDENTS THAT FIGURED OUT THEY COULD USE IT TO DO THEIR ESSAYS AND EMPLOYEES AND PEOPLE I WORK USING IT AND PEOPLE PRETENDING TO BE HUMANS, THERE IS WORRY ABOUT USING IT FOR MISINFORMATION AND ASTROTURF IN CAMPAIGNS.
OPEN AI AND OTHER PEOPLE HAVE BEEN WORKING ON WAYS TO FLAG WHEN CONTENT IS AI GENERATED AS OPPOSED TO HUMAN AUTHORED. AS YOU MENTIONED, OPEN AI FLAGGED IT IS A BIT LIMITED. THEY ARE ONLY GETTING A 20% SUCCESS RATE IN IDENTIFYING AI GENERATED CONTENT AND THEY ARE GETTING NEARLY 10% FALSE POSITIVE RATE, SOMETHING THAT IS HUMAN AUTHORED AND IT WILL BE FLAGGED AS GENERATED BY THE AI. IMAGINE YOU ARE A HIGH SCHOOL STUDENT WHOSE TEACHER USES THIS AND ACCUSES YOU OF CHEATING AND YOU HAVE WRITTEN THIS YOURSELF. ED:
THE UNDERLYING TECHNOLOGY IS COMPLICATE IT HOW IS THIS SUPPOSED TO WORK? >> ALL OF THE THINGS OF THE UNDERLINE IS A LANGUAGE MODELS THAT HAVE BEEN TRAINED FROM THE INTERNET. WHEN OPEN AI -- WHAT OPEN AI DID HERE IS TRYING TO TRAIN A MODEL. THEY TOOK SAMPLES THEY BELIEVED AS HUMAN AUTHORED AND THEY MATCHED A PROMPT TO THE OUTPUT AND THEY DID THE SAME WITH THINGS THAT WERE AI AUTHORED. THEY TRIED TO USE THAT TO TEACH AN ARTIFICIAL INTELLIGENCE MODEL TO GAS -- GUESS WHICH ONES WERE HUMANS AND WHICH ONES WERE NOT. IT IS NOT RELIABLE ON VERY SHORT AMOUNT OF TEXT. BELOW ONE DOZEN CHARACTERS IT
COULD NOT DO MUCH. IF IT IS LOOKING AT A TEXT WHERE THERE IS AUTOMATICALLY A RIGHT ANSWER LIKE THEY DO THE EXAMPLE OF A FIRST 1000 PRIME MEMBERS, YOU CANNOT TELL. THE ANSWER WILL BE THE SAME. PEOPLE HAVE BEEN SMART ABOUT THESE THINGS AND THERE ARE WAYS TO EDIT THE AI GENERATED CONTENT IN ORDER TO EVADE THIS CLASSIFICATION TOOL. YOU END IN A GAME OF WHACK-A-MOLE OR PEOPLE FIGURE OUT HOW TO CHANGE THE AI CONTENT TO MAKE IT HARD TO DETERMINE IT IS WRITTEN BY A ROBOT. ED: YOU HAPPEN ACROSS EVERY SINGLE STEP OF THE STORY SINCE THE START. GREAT REPORTING. THANK YOU FOR JOINING.
SONY REDUCED PROJECTIONS FOR THE INITIAL LAUNCH OF ITS PLAYSTATION VR HEADSET DRASTICALLY ACCORDING TO SOURCES. THAT IS A RESULT OF WEEK EARLY PREORDERS. I WANT TO BRING IN MARK, WE GO ACROSS THE CONSUMER ELECTRONICS. WHAT HAVE WE LEARNED ABOUT THIS RESET FROM SONY? >> BLOOMBERG NEWS REPORTED THAT ORDERS HAVE BEEN REDUCED FOR THE NEW PSP ARE TWO HEADSET. TH-- PS VR2 HEADSET. YOU HAVE THIS REPORT AND META
REDUCING THE PRICE ON A LIMITED BASIS OF ITS HEADSET BY A FEW HUNDRED DOLLARS. I THINK OVERALL THIS IS NOT SO MUCH A STORY ABOUT SONY BUT THE VIRTUAL-REALITY MARKET IN GENERAL AND THIS IS WHY YOU SEE SOME OF THE OTHER TECHNOLOGY GIANTS INCLUDING APPLE AND SAMSUNG AND AMAZON LOOKING LONG-TERM AT A RATHER THAN VR. -- AR RATHER THAN VR. CAROLINE: THE QUESTION WHETHER SONY IS WHETHER IT IS THE PRICE POINT OR IT IS ONLY SERVICING ITS OWN PS5, IT IS A BIT TOO MUCH OF A NICHE MARKET. I AM WONDERING WHAT A WAY TO CROSS IS FOR APPLE? DO THEY HAVE ENOUGH CONTENT CREATION TO MAKE YOU SPLURGE ON THESE DEVICES? >> THE SONY DEVICE IS NOT TOO EXPENSIVE IF YOU COMPARE THE PRICE POINT TO THE APPLE'S $3000 VERSUS SUB $500 FOR THE VR HEADSET. IT REQUIRES A PLAYSTATION. THERE ARE PEOPLE WHO WANT PLAYSTATION TWO CANNOT GET THEIR HANDS ON PLAYSTATION'S -- WHO CANNOT GET UP HANDS ON PLAYSTATION'S.
THE APPLE HEADSETS AND HEADSETS FROM OTHER PROVIDERS ARE STANDALONE DEVICES. SONY IS LIMITING USE CASES AND USABILITY AND THE ADDRESSABLE MARKET FROM THE GET GO JUST BY INCLUDING THAT REQUIRED COMPATIBILITY AND REQUIRED USE WITH A PLAYSTATION. APPLE'S STANDALONE REQUIREMENT. ED: WE HAVE COVERED APPLE, SONY, ARE YOU EXCITED ABOUT WHAT IS TO COME? >> I THINK SAMSUNG'S NEW DEVICES ARE GOING TO BE PRETTY MARGINAL. WE ARE TALKING ABOUT MINOR CAMERA IMPROVEMENTS ON THE TWO BASE MODELS. WE ARE TALKING ABOUT A JUMP FROM 108 MEGAPIXELS TO 200 MEGAPIXELS ON THE BACK HAND AND YOU ARE NOT SEEING MAJOR IMPROVEMENTS AND MAJOR DESIGN CHANGES AND MAJOR PROCESSES OR UPGRADES. THESE WILL BE SMALL UPGRADES
FOR THE APPLE WATCHERS OUT THERE, THERE IS THIS TERM WHERE YOU CALL IT AN S-YEAR. THIS IS THAT FOR SAMSUNG. SMALL IMPROVEMENTS. CAROLINE: FASCINATING. THANK YOU SO MUCH. LET US GET YOU TO THE MUSIC CONVERSATION, SPOTIFY REPORTED FOURTH QUARTER SUBSCRIBER GROWTH THAT BEAT ESTIMATES.
THE MONTHLY ACTIVE USERS HAVE REACHED 500 MILLION. THE FIRST MARGIN IS ALSO BETTER-THAN-EXPECTED. SHARES JUMPED THE MOST IN THE YEAR TODAY.
THE AD SUPPORTED REVENUE ALSO CLIMBED 14%. THAT IS AT A TIME WHEN BRANDS UP AND THEIR SPENDING. THE EXECUTIVES ARE STAYING OPTIMISTIC ON THE LONGER-TERM GOALS OF THIS BUSINESS AND FOCUSED ON THE NEAR TERM AFTER SPOTIFY ANNOUNCED IT IS PLANNING TO CUT ABOUT 6% OF ITS EMPLOYEES. COMING UP, AMERICAN EXPRESS ON THE NEW SMALL BUSINESS TOOL. THE FOCUS FROM A SMALL BUSINESS ENTERPRISE. THIS IS BLOOMBERG. FORECAST FOR REVENUE THAT IS GOING TO DROP 2%-10%.
EA IS NOW DOWN 11% ACCELERATING DECLINES AFTER HOURS. ITS FORECAST FOR BOOKINGS SHOWS NEW TITLES OUT OF THE HOLIDAYS HAVE NOT GAINED TRACTION. THE BRIGHT SPOT IS AMD IN THE CHIP SECTOR. I WANT TO PIVOT TO FINTECH. PAYPAL CONFIRMING LAYOFFS.
AN UPSTART, THE NAME THAT CAUGHT MY EYE, IT ALSO IS SCRAPPING DEVELOPMENT OF A BUSINESS LOANS PROGRAM. FOR A FINTECH COMPANY THAT BASICALLY DEALS IN AI POWERED LENDING IT'S A WORRYING SIGN. LACAROLINE: LET'S DIG MORE INTO FINTECH. AMERICAN EXPRESS JUST INTRODUCED BUSINESS BLUEPRINT.
CLEARLY YOU ARE SEEING DEMAND COMING FROM SMALL BUSINESSES. GUEST: WE ARE REALLY EXCITED ABOUT THE LAUNCH OF BUSINESS BLUEPRINT. THE FIRST REASON IS AMERICAN EXPRESS IS A LEADER IN SMALL BUSINESS CARDS. WE HAVE OVER 3 MILLION SMALL BUSINESS CARD COMPANIES -- CUSTOMERS IN THE U.S.. THEY WANT IT EASIER, MORE
INTEGRATED WAYS TO INTEGRATE THEIR CASH FLOW. WHAT BLUEPRINT LETS US DO IS ENGAGE WITH THESE CUSTOMERS IN NEW WAYS. THEY CAN COME ONTO THE PLATFORM AND LOGIN TO ACCESS THE FREE INSIGHTS TOOL, THEY CAN APPLY FOR A FLEXIBLE LINE OF CREDIT PRODUCT, THEY CAN TAKE AN AMERICAN EXPRESS BUSINESS CHECKING ACCOUNT ALL IN ONE EASY TO MANAGE PLACE. WE SEE IT AS ONE OF THE MOST IMPORTANT NEW BENEFITS THAT WE HAVE ROLLED OUT TO SMALL BUSINESSES SINCE MEMBERSHIP REWARDS SO WE ARE VERY EXCITED TODAY. CAROLINE: YOU SEE IT AS A SIGNIFICANT GROWTH OPPORTUNITY. GUEST: SMALL BUSINESS IS ALREADY A BIG
PART OF AMERICAN EXPRESS. I TALKED ABOUT THE 3 MILLION SMALL BUSINESSES, BUT THEY REPRESENT ABOUT 40% OF ALL U.S. SMALL BUSINESS CARD SPENDING. EVERY TIME A SMALL BUSINESS USES THE CARD IN THE U.S. MAKING A PAYMENT, IT COMES
THROUGH AMERICAN EXPRESS. IT'S ALREADY A BIG PART OF THE COMPANY. THE POST-PANDEMIC TIME, WE SAW AN INCREDIBLE SMALL BUSINESS FORMATION IN THE U.S.. OVER 5 MILLION SMALL BUSINESSES FORMED. WE WANT TO MAKE SURE AS MANY OF THEM AS POSSIBLE BECOME AMERICAN EXPRESS CUSTOMERS.
LARRY: THE MAC -- CAROLINE: I WAS ON THE PHONE WITH THE CEO ON FRIDAY AND HE WAS TALKING ABOUT SOME OF THE SLOWDOWN AND PAYMENTS THAT HE IS SEEN FROM SMALL BUSINESSES. WHAT ARE YOU SEEING AT THE MOMENT AND WHY IS THAT? >> THE COMPANY REPORTED REVENUE GROWTH FOR 2022 AND WE GAVE GUIDANCE IN 2023. WHAT WE TALKED ABOUT WAS A MODERATION SMALL BUSINESS DIGITAL ADVERTISING SPEND. WE HAVE A BROAD RANGE OF SMALL BUSINESSES THAT SPEND ON MANY THINGS TO GROW THEIR BUSINESSES. CAROLINE: IT'S INTERESTING THE CAUTION I REMEMBER HIM SAYING WAS IT THE MACRO ECONOMY ON THAT.
TALK ABOUT THE FACT THAT THE WHOLE BUSINESS BLUE POINT COMES FROM -- BLUEPRINTS COMES FROM AN ACQUISITION YOU MADE. YOU RETIRED THE NAME CABBAGE. WILL THESE THINGS BECOME AMEX PRINTED? GUEST: WE TRY TO BE LED BY WHAT WORKS FOR OUR CUSTOMERS. SMALL BUSINESS TOLD US GIVEN THE POSITION WE HAVE IN CARDS THAT THEY KNOW AND LOVE AMERICAN EXPRESS AND IT WAS EASY FOR THEM TO UNDERSTAND THE BUSINESS BLUEPRINT FROM AMERICAN EXPRESS IS PART OF THE OVERALL RELATIONSHIP. CAROLINE: YOU ARE HELPING SERVE SMALL AND
MIDSIZE BUT ALSO BIG GLOBAL COMPANIES. I'M INTERESTED IN WHAT YOU ARE SEEING FROM A CORPORATE VANTAGE POINT. STEVE ON THE CALL AGAIN TALKED ABOUT CORPORATE TRAVEL JUST NOT YET COMING BACK.
WHAT ARE YOU HEARING FROM THE PEOPLE YOU TALK TO OF THE DESIRE OF CORPORATE'S WILLING TO SPEND? GUEST: WHEN THE PANDEMIC HIT WE SAW CORPORATE TRAVEL REDUCED MATERIALLY IT WAS DOWN 86% WAY BACK IN 2020. AS EVERYONE GOT BACK IN THE ROAD , THERE IS A GRADUAL RECOVERY. IT STILL ISN'T BACK TO 2019 LEVELS BUT MY CLIENTS TELL ME THEY ARE BEGINNING TO TRAVEL. IF YOU SEE THE RETURN TO TRAVEL FASTER IN THE CLIMATE -- CLIENT FACING INDUSTRIES. IT HAS BEEN A SLOW WRAP. CUSTOMERS ARE MOVING AROUND AND IT HAS BEEN AN EXCITING STORY IN THE YEARS AHEAD. CAROLINE:
I'M INTERESTED IN THE TALENT YOU HAVE ON BOARD, THE FACT YOU ARE ROLLING OUT THESE OFFERINGS TO SMALL BUSINESSES, ARE YOU MAKING MOST OF THE FACT THAT PEOPLE ARE LETTING GO OF GREAT ENGINEERING TALENT? WHAT DOES IT LOOK LIKE FOR YOU? PARKS YOU MENTIONED THE CABBAGE ACQUISITION. BUT ALSO THE PEOPLE WE HAD DIGITALLY NATIVE LEADERS IN THEIR INDUSTRY. WE ARE EXCITED BRING THEM INTO TEAM AMEX. CAROLINE: ANYMORE ACQUISITIONS?
GUEST: WE HAVE A CLEAR STRATEGY. WANT TO HELP OUR CUSTOMERS THRIVE. TO MAKE SURE WE ARE ESSENTIAL TO HOW SMALL BUSINESS COMES -- CUSTOMERS DO BUSINESS. ED: TERRIFIC INTERVIEW. MEANWHILE, BOEING HAS TOLD
BLOOMBERG IT IS HIRING ENGINEERS THAT HAVE BEEN LAID OFF FROM TECH COMPANIES. GUEST: MANY ARE. WE HAVE NEVER HAD TROUBLE WITH THAT. DO I THINK LAYOFFS MAKE IT MAY
BE A LITTLE EASIER? OF COURSE. IT'S STILL ABOUT WHO YOU GET. YOU'RE ALWAYS LOOKING FOR THE BEST TALENT IN THE WORLD TO TAKE ON THE BIGGEST MISSIONS IN THE WORLD. ED: HE ALSO TOLD GUY JOHNSON THAT THERE ANTICIPATE AUTONOMOUS AIRLINES IN THE FUTURE. IT'S A MATTER OF WHEN NOT IF SELF FLYING AIRPLANES WILL BECOME THE NORM. COMING UP, RIP TO THE NFT ETF. THIS IS BLOOMBERG. ♪ CAROLINE: IT WAS THE FIRST EVER ETF FOCUSED ON NFT'S. IT'S CLOSING.
AN FTC -- NFTZ IS GOING TO CLOSE IN FEBRUARY. WE KNOW THAT NFT'S, THE DEMAND COLLAPSED. IS THAT WHY? GUEST: THE CEO SAID THE FUND DIDN'T ATTRACT ASSETS. THIS WAS LAUNCHED AT THE HEIGHT
OF EVERYTHING. HE DIDN'T SPEAK THE LANGUAGE, YOU WERE COOL. NOW WHERE ARE THEY? CAROLINE: THEY'RE ALL TALKING ABOUT AI.
GUEST: IF A FUND DOESN'T ATTRACT ENOUGH, IT MAKES SENSE TO PROBABLY CLOSE IT. YOU PUT A LOT OF THOUGHT INTO IT, HE SPEAK TO THE MANAGEMENT AND STUFF SO I'M SURE THEY PROBABLY SAW NO FUTURE. I DON'T WANT TO SPEAK SO MUCH FOR THEM, BUT THAT'S WHAT THE IMPLICATION IS. ED:
IS IT THAT ALL ETF'S THAT HAVE EXPOSURE WITH CRYPTO ARE HAVING PROBLEM'S? GUEST: ANOTHER CRYPTO ETF WE WROTE ABOUT, THE TICKER IS WGMI. THAT WAS AMONG THE BEST IF NOT THE BEST PERFORMER. IT DOUBLED. IT TRACKS A LOT OF MINING COMPANIES AND SOME CRYPTO RELATED FIRMS AND IF YOU ASK KWOK, IT'S BECAUSE BITCOINS PRICE IS UP 40% IN JANUARY. PERFORMANCE OF BITCOIN IS THERE. THEREFORE KIND OF PULLING UP SOME OF THAT CRYPTO ETF PRICES. CAROLINE: IT KIND OF FEELS LIKE A MACRO STORY AT THE MOMENT. A LOT OF CORRELATION BETWEEN BITCOIN , IT'S BASICALLY TRADING LIKE A RISK ASSET. GUEST:
THERE WAS A VERY INTERESTING NOTE I READ TODAY THAT SAID BITCOIN TRADES IN A VOLATILE WAY EVERY TIME AROUND FOMC PRESS CONFERENCE. THEY DID A MINUTE BY MINUTE ROLLING ANALYSIS AND THEY FOUND THAT BITCOIN TRADES OR VOLATILE BUT IT HAS EASED A BIT EVER SINCE THE FED INCREASED THE RATE HIKE CYCLE AND MARK -- IN MARCH. IT GOES IN CONTRAST WITH THE STELLAR JANUARY WE HAVE SEEN. IF YOU ASK WHY, BECAUSE THE FED RATE PATH HIKE ISN'T CLEAR YET.
PAUSE OR PIVOT REMAINS TO BE SEEN. WHILE THE DECISION AT THINK IS LARGELY SET IN STONE, A LOT OF PEOPLE LOOK AT THE PRESS CONFERENCE AND HOW HAWKISH JEROME POWELL BE. ED: YOU HAVE A STORY, BITCOINS ROLE TO TEST THE ADAGE DON'T FIGHT THE FED. IS THAT LESSON EXTENDABLE TO THE BROADER CRYPTO MARKET BEYOND BITCOIN? GUEST: I THINK IT IS BECAUSE PIQUANT IS THE BIGGEST AND A LOT OF COINS MOVE IN LOCKSTEP WITH THAT.
YOU WILL SEE THAT CORRELATION BETWEEN BITCOIN AND ETHER VERY CLOSE. ALTHOUGH RIGHT NOW, BITCOIN IS TRADING AROUND $23,000. THERE IS A HEAVY RESISTANCE LEVEL AROUND 25,000 TO 28,000. FOR NOW HIS BEEN STUCK IN A TIGHT TRADING RANGE IN THE LAST TWO WEEKS AND A LOT OF ANALYSTS ARE WAITING FOR THE NEXT BIGGEST MACRO EVENT. IT'S STILL KIND OF SAD IN THE CRYPTO SPACE. PEOPLE ARE PESSIMISTIC.
CRYPTO FAITHFUL'S ARE STILL THERE. ED: THANK YOU SO MUCH FOR JOINING THE SHOW. SHARES OF SOPHIA JUMPED AFTER THE COMPANY ANNOUNCED PLANS TO REACH PROFITABILITY IN 2023. BLOOMBERG CAUGHT UP WITH THE CEO ON MONDAY. UNFORTUNATELY, WE AIRED A PART OF THE INTERVIEW WAS DATED. HERE IS SOME OF THE ACTUAL
INTERVIEW. GUEST: WE ARE AHEAD OF WHERE WE EXPECTED TO BE AT THIS POINT. IF HAD SEVEN RECORD QUARTERS OF REVENUE IN A ROW AND AT THIS POINT ARE GROWTH ACCELERATED TO 58% UP FROM 51% IN Q3. WE ENDED UP EXCEEDING EXPECTATIONS. AS WE MENTIONED ON THE EARNINGS CALL, WE BELIEVE THE SCALE WE ARE DRIVING IN REVENUE WILL CONTINUE IN 2023 WITH 25%-30% YEAR-OVER-YEAR GROWTH.
THAT WILL ACHIEVE CAP PROFITABILITY BY THE FOURTH QUARTER OF 2023. OF THE OTHER IMPORTANT MILESTONES WE ACHIEVED THIS QUARTER [INDISCERNIBLE] THAT WAS EQUAL TO OUR STOP COMPENSATION WHICH IS A CRITICAL MILESTONE TO HIT ON THE WAY TO GET PROFITABILITY. >> THE POSITIVITY COMING OUT OF SOPHIA RIGHT NOW -- SOFI RIGHT NOW, DO YOU THINK THOSE COMPETITIVE HEADWINDS MOVING TO THE SIDE IT'S REALLY BOOSTING THE MOMENTUM FOR YOUR OWN BUSINESS? GUEST: WE WANTED TO BECOME A ONE-STOP SHOP FOR ALL OF THE MAJOR FINANCIAL DECISIONS IN YOUR LIFE AND WE DIDN'T CHERRY PICK THE MOST POPULAR PRODUCTS AT THE TIME OR THE ONES YOU CAN MAKE THE MOST MONEY ON. WE PICKED THE PRODUCTS THAT WOULD ALLOW YOU TO GET YOUR MONEY RIGHT.
BECAUSE WE WERE COMMITTED TO THOSE ACTIVITIES THAT HELP YOU GET YOUR MONEY RIGHT OVER THE NEXT -- LAST FIVE YEARS, WE HAVE BUILT DURABILITY AND ROBUSTNESS THAT ALLOWS US TO ALLOCATE CAPITAL TO THE BUSINESSES THAT ARE MOST IN NEED AT THAT MOMENT IN TIME AND LEAVES US LESS VULNERABLE TO EXOGENOUS FACTORS WE HAVE SEEN IMPACT OTHER COMPANIES. THAT'S NOT TO SAY WE ARE PERFECT, JUST MORE ROBUST AND MORE I THINK STABLE AND THAT ALLOWS US TO BE MORE DURABLE AND STRATEGY HAS REALLY COME TOGETHER IN THE LAST TWO YEARS. >> CAN YOU GIVE US THE SENSE OF YOUR GOALS ON A DEPOSIT BASE? YOU WENT FROM ONE BILLION TO 7 BILLION OVER THE COURSE OF ONE YEAR. GUEST: THE DEPOSIT BASE IS REALLY
CRITICAL. BEFORE HAVING A NATIONAL BANK LICENSE WHICH WE GOT ABOUT A YEAR AGO, WE GENERATED $1 BILLION IN DEPOSITS OVER FOUR YEARS. THEN WE ADDED $6 BILLION IN ONE YEAR. ED: THAT WAS THE SOFI CEO. COMING UP, THE UNICORN TRYING TO BRING BACK THE DODO AS IN THE BIRD. THIS IS BLOOMBERG. CAROLINE: THIS NEXT STORY IS SOMETHING OUT OF A MOVIE SPECIFICALLY JURASSIC PARK BECAUSE COLOSSAL BIOSCIENCES WHICH JUST ANNOUNCED A FUNDING ROUND, IT IS TRYING TO BRING BACK PERHAPS THE MOST FAMOUSLY EXTINCT ANIMAL OF THEM ALL.
YOU GOT A LOT OF PRESS AROUND BRINGING BACK THE WOOLLY MAMMOTH, NOW IT IS THE DODO. TELL US HOW YOU DO IT? GUEST: FOR US, AS THE WORLD'S FIRST EXTENSION COMPANY, I FEEL LIKE THE WORLD IS STARTING TO PAY ATTENTION NOT ONLY TO CLIMATE CHANGE AND AFFECT MAN IS HAVING ON THE ENVIRONMENT BUT LOSS OF BIODIVERSITY IS AT THE FOREFRONT OF A LOT OF CONVERSATIONS. CAUGHT 15 AND THE GREAT WORK THAT CAME OUT OF THE WORLD ECONOMIC FORUM, 15% OF ALL BIODIVERSITY CAN GO EXTINCT BETWEEN NOW AND 2050. WE DECIDED TO BUILD A COMPANY CALLED COLOSSAL BIOSCIENCES FOCUSES ON LEVERAGING GENE EDITING TOOLS IN ADVANCED REPRODUCTIVE TECHNOLOGIES TO BRING BACK THESE ICONIC SPECIES LIKE THE WOOLLY MAMMOTH, THE TASMANIAN TIGER, AND THE DODO BIRD. OUR GOAL IS TO BRING BACK THE SPECIES, RE-WILD THEM BACK INTO THEIR NATIONAL HABITAT AND LEVERAGE THE TOOLS AND TECHNOLOGIES FOR HUMAN HEALTH CARE AND GIVE THOSE TECHNOLOGIES WE DEVELOP FOR CONSERVATION AWAY TO THE WORLD SO CONSERVATIONISTS HAVE MORE TOOLS IN FIGHTING AGAINST THE LOSS OF BIODIVERSITY. CAROLINE: I'M SURE MANY HAVE QUESTIONS
ABOUT WHY AND HOW YOU BRING THEM BACK. I'M INTERESTED IN THE MONEY PART. THE $150 MILLION, WHAT IS THE REWARD TO INVESTORS? IS IT ABOUT THE APPLICATION TO PEOPLE? GUEST: IT IS AND WHAT'S INTERESTING TO SCIENCE AND UNIVERSITIES, A LOT OF TIMES YOU WILL START WORKING ON INDIVIDUAL PAPER OR PROBLEM AND IT'S A GREAT POINT SOLUTION. SOME OF THOSE BECOME INCREDIBLE COMPANIES OR INNOVATIONS. WHAT'S REALLY INTERESTING IS WHEN YOU START TO LOOK AT SOME OF THESE BIG BIOLOGY AND SYNTHETIC ALGAE SYSTEMS AS PROBLEMS, A LOT OF INNOVATION CAN COME. WITH THE WOOLLY MAMMOTH, WE ARE WORKING ON MANY TECHNOLOGIES THAT CAN SPUR ADDITIONAL TECHNOLOGY.
SIMILAR TO THE MOON LANDING, A LOT OF CREATIVE TECHNOLOGIES WERE CREATED THAT CAN TRANSFORM THE WORLD INCLUDING FUNDAMENTAL ELEGIES TODAY. -- TECHNOLOGIES TODAY. TODAY WE SPUN OUT OUR FIRST COMPANY THAT WE DEVELOPED BECAUSE WHAT WE NEEDED TO NOT EXIST IN THE MARKET. WE RAISED $30 MILLION FOR THAT. ED: ONE SOURCE TOLD US YOUR EVALUATION IS AROUND $1.5 BILLION. HERE'S WHAT OUR AUDIENCE THINKS, NO RESEARCH AND FUNDING CAN GO INTO BIGGER PROBLEMS. WANT TO ASK YOU THE SAME QUESTION AS CAROLINE, WHAT IS THE BUSINESS MODEL? JURASSIC PARK? GUEST: FOR US IT IS ABOUT HELPING TECHNOLOGIES. IF YOU LOOK AT THESE AS SYSTEMS
PROBLEMS, YOU CAN DEVELOP A LOT OF GREAT TECHNOLOGIES. IN OUR FIRST SIX MONTHS OF BUSINESS, WE DEVELOPED TECHNOLOGY THAT CAN BE REALLY HELPFUL FOR HUMAN HEALTH CARE. I WOULD SAY THERE IS NOTHING MORE PRESSING THAN CLIMATE CHANGE AND LOSS OF BIODIVERSITY AND WE NEED MORE TOOLS. IT IS ON COMPANIES LIKE US TO EDUCATE THE PUBLIC ON THE VALUE OF THESE TOOLS. ED:
THERE ARE CONCERNS FROM PALEO GENETICISTS ABOUT DE-EXTINCTION. CAN YOU ADDRESS THEM? GUEST: WE LOVE NEGATIVE FEEDBACK. FOR US WHENEVER YOU DO ANYTHING BIG AND BOLD IN THE WORLD AND YOU GET ALL KINDS OF FEEDBACK, WE LOVE NEGATIVE FEEDBACK IF IT'S INFORM. MANY ADVISORS WHO WERE NEGATIVE TOWARD US ARE NOW TALKING TO THE WORLD ABOUT US.
WE HAVE A POLICY THAT WE RUN TOWARDS CRITICAL FEEDBACK BECAUSE WE WANT TO DO THINGS THAT MOST TRANSPARENT IN THE BEST WAY POSSIBLE. YOU CAN DO THAT BY LISTENING TO FEEDBACK THAT YOU GET FROM THE GENERAL PUBLIC. CAROLINE: THANK YOU FOR COMING ON AND LISTENING TO OUR QUESTIONS.
MEANWHILE, THAT DOES IT FOR THIS EDITION OF BLOOMBERG TECHNOLOGY. WEDNESDAY HAVE A HUGE CONVERSATION WITH THE PALANTIR CEO. ED: CATCH OUR PODCAST WHEREVER YOU GET IT. A LOT TO TALK ABOUT.
2023-02-02 21:03
Show Video
Other news