San Francisco's Future and Nvidia's New Chip | Bloomberg Technology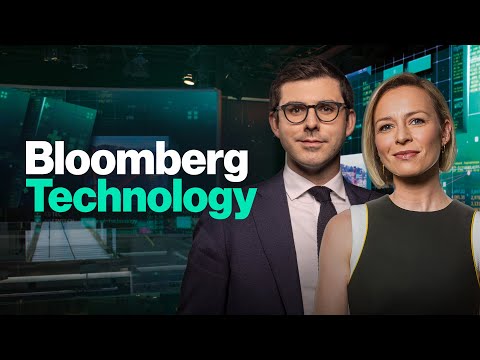 Show Video
>> FROM THE HEART AWARE POWER AND MONEY COLLIDE, THIS IS WORK -- FROM WHERE POWER AND MONEY COLLIDE, THIS IS BLOOMBERG TECHNOLOGY WITH CAROLINE HYDE AND ED LUDLOW. CAROLINE: I AM CAROLINE HYDE. ED: I AM ED LUDLOW LIVE FROM SAN FRANCISCO. THIS IS BLOOMBERG TECHNOLOGY. CAROLINE: OR LEADERS DISSENT ON SAN FRANCISCO FOR THE ASIA-PACIFIC ECONOMIC SUMMIT, FULL COVERAGE FROM THAT AHEAD AS WE SIT DOWN WITH THE MAYOR. THE BUNDLE OF ARTIFICIAL INTELLIGENCE AS NVIDIA REVEALS NEW PROCESSES TO MAINTAIN ITS EDGE.
THE LARGEST ONLINE SHOPPING EVENT, CHINA'S SINGLES' DAY AND PUSHING TO E-COMMERCE NUMBERS COMING LATER THIS WEEK IN THE U.S.. LET US CHECK ON THE U.S. MARKETS FOR A MOMENT. WE ARE TREADING WATER ON THE MASTEC. WE -- NASDAQ. MORE COMING FROM THE FEDERAL RESERVE ANY TERMS OF ARTICULATION. NOTABLY, ON FRIDAY WE GOT THE WARNING SIGN COMING FROM MOODY'S ABOUT THE DEBT LOAD OF THE UNITED STATES. WE KEEP A CLOSE EYE ON ALL OF
THESE MACRO HEADWINDS. I AM LOOKING COPPER AT THE HIGHER SIDE. ELECTRIC VEHICLES, COPPER IS ON THE UPSIDE AND COMMODITIES ARE MOVING HIGHER.
LET US LOOK AT SOME OF THE INDIVIDUAL MOVERS ON THE DAY. I AM KEEPING AN EYE ON NVIDIA. WHEN IT COMES TO CHIPS AT THE MOMENT, TESLA HAPPENED TO RALLY HARD AND THIS HAPPENED IN INDIA AND TAX INCENTIVES AND WHAT IS HAPPENING IN THE WORLD OF APPLE? THEY EIR FOCUSED ON INDIA MAY NOT MAKE UP FOR THE DOMINANCE IN CHINA.
GREAT ANALYSIS GOING ON IN THE WORLD OF MACRO AT THE MOMENT AND WERE KEEPING AN EYE ON THE RELATIONSHIP. WE ARE TALKING ABOUT THE KEY LEADERS DESCENDING ON SAN FRANCISCO AND WE HEARING BACK FROM THE WILL OF SAN FRANCISCO AND WE WANT TO WELCOME ED. >> WELCOME TO OUR BLOOMBERG TELEVISION RADIO AUDIENCES WORLDWIDE. SAN FRANCISCO HOSTS APEC. WE ARE JOINED BY THE LONDON MAYOR, -- THE SAN FRANCISCO MAYOR, LONDON BREED. ED:
WHY HAS IT TAKEN THE VISIT OF U.S. PRESIDENT BIDEN, CHINA'S PRESIDENT, LEADERS AROUND THE WORLD FOR ACTION ON ALL OF THE PROBLEMS THE CITY HAS BEEN TALKING ABOUT FOR 4 YEARS NOW? >> WE HAVE BEEN WORKING ON THIS FOR A FEW YEARS. THIS IS NOT AN ISSUE HAVE BEEN SITTING AROUND WAITING TO SOLVE.
IT IS SOMETHING SAN FRANCISCO CONTINUES TO WORK ON. SINCE I HAVE BEEN MAYOR, SINCE 2018 HAVE HELPED OVER 10,000 PEOPLE EXIT HOMELESSNESS AND WE HAVE NEVER HAD 10,000 PEOPLE ON OUR STREETS. WE HAVE SEEN A REDUCTION WHEN OTHER CITIES SAW AN INCREASE. THIS IS A PROBLEM WE WORKED ON. THIS YEAR, WE GOT ADDITIONAL RESOURCES FROM THE STATE AND THE FEDERAL GOVERNMENT THAT HAS MADE A TREMENDOUS DIFFERENCE AROUND THE CHALLENGES THAT WE ARE DEALING WITH. ED: A QUESTION FROM OUR AUDIENCE THAT WAS SUBMITTED WHEN THEY HEARD THAT YOUR COMMENT ON THE PROGRAM IS MORE PEOPLE MOVED TEMPORARILY BECAUSE OF THE EVENT OF THIS WEEK FROM SPECIFIC BLOCKS AND NEIGHBORHOODS TO OTHERS? OR WAS THIS PERMANENT ACTION THAT WAS TAKEN? FROM WHAT WE SEE ON THE STREETS OUTSIDE? >> IT WAS AN EFFORT THAT TOOK PLACE AS WE HAD A COURT CASE WHERE IT LIMITED OUR ABILITY TO MOVE PEOPLE OFF OF THE STREET. WE STILL HAVE A FEW HUNDRED BEDS AVAILABLE IN OUR STREET OUTREACH TEAM. WE ARE OUT THERE EVERY DAY AND
AFTER WE GOT CLARITY FROM THE NINTH CIRCUIT COURT OF APPEAL, PEOPLE WHO WERE OFFERED SHELTER ARE NO LONGER I INVOLUNTARILY HOMELESS. THEY'RE ABLE TO MOVE THEM INTO SUPPORT. WE HAVE BEEN AGGRESSIVE ONCE WE HAD THE CLARITY TO GET PEOPLE OFF OF THE STREET. OUR GOAL IS TO S PROVIDE COMPASSION AND NOT LET PEOPLE LINGER ON OUR STREETS WHEN WE HAVE AN OPPORTUNITY FOR HOUSING. WE HOPE THEY HOLD ONTO WHAT WE ARE MAKING AVAILABLE TO THEM. ED: THE FRUSTRATION OF SAN FRANCISCANS AND THE PERCEPTION OF THE OUTSIDE WORLD, THIS HAPPENS EVERY APEC FOR A WEEK, THE CITY IS CLEANED UP AND IT PUTS ITS BEST FOOT FORWARD BUT WHEN EVERYONE LEAVES ON FRIDAY, OR THE END OF THE WEEK, WHAT GUARANTEES CAN YOU GET TO THE CITY THAT THIS IS PERMANENT? THAT THE ACTIONS OF THE CITY HAS TAKEN TO ADDRESS THE PROBLEMS WE KNOW ABOUT WILL CONTINUE? >> APEC IS A UNIQUE EVENT, WE HAVE NOT HAD A GLOBAL EVENT OF THIS MAGNITUDE SINCE THE UNITED NATIONS WAS ESTABLISHED.
AFTER THREE AND US, THINGS WE HAVE DONE TO KEEP THE STREETS CLEAN AND DEAL WITH THE OPEN AIR DRUG DEALING HAVE CONTINUED WHICH IS WHY WE ARE SEEING A SIGNIFICANT INCREASE IN HOW GREAT THE STREETS LOOK IN SAN FRANCISCO. WE HAVE CERTAIN CONCENTRATED AREAS WHERE THERE ARE CHALLENGES. OTHER MAJOR CITIES HAVE THE SAME PROBLEMS. IN OUR NEIGHBORHOODS AND OUTSKIRTS OF SAN FRANCISCO THINGS HAVE BEEN LOOKING UP FOR A LONG TIME. >> WELCOME TO OUR BLOOMBERG TELEVISION RADIO AUDIENCE, WE ARE SPEAKING WITH THE MAYOR OF SAN FRANCISCO, LONDON BREED THAT IS THE CASE? THESE ISSUES ARE NOT UNIQUE OR SPECIFIC TO SAN FRANCISCO. OTHER CALIFORNIAN CITIES
EXPERIENCE THEM. WHY DOES THE WORLD THINK THAT THE SAN FRANCISCO IS A PROBLEM CITY AND THERE IS MORE BLAME THAN OTHER CITIES? >> SAN FRANCISCO HAS ALWAYS BEEN A LARGER-THAN-LIFE CITY. PEOPLE ARE ALWAYS SURPRISED TO FIND OUR POPULATION IS NOT EVEN ONE MILLION PEOPLE. WE THE ENTIRE BAY AREA. IT IS A GLOBAL CITY. THE GATEWAY TO THE ASIA-PACIFIC.
WHILE THE CITY HAS REPRESENTED IN HISTORY WHETHER IT IS THE UNITED NATIONS IN 1945 OR THE PEACE TREATY WHICH WAS IN JAPAN, SAN FRANCISCO CONTINUES TO BE THAT A CITY THAT CREATES THOSE GLOBAL CONNECTIONS. THAT IS OVERSIZED IN TERMS OF ITS IMAGE AROUND THE WORLD. IT IS ONE OF THE MOST BEAUTIFUL, ICONIC PLACES ANYWHERE. WE WILL GET ATTENTION WHETHER IT IS GOOD ATTENTION OR BAD ATTENTION. IT DEPENDS ON WHAT THE STORY REPRESENTS AND APEC, ARTIFICIAL INTELLIGENCE, TOP 20 AI COMPANIES IN THE WORLD, EIGHT ARE IN SAN FRANCISCO AND THEY ARE GROWING RAPIDLY.
WE ARE SEEING SO MANY TECHNOLOGIES THAT ARE CHANGING THE WORLD. WE SAW ONE OF THE LOWEST DEATH RATES IN COVID IN THE COUNTRY. SAN FRANCISCO CONTINUES TO GET A LOT OF ATTENTION IN VARIOUS ASPECTS AND THAT WILL CONTINUE AND PEOPLE GET TO SEE WHAT SAN FRANCISCO IS FROM THEIR OWN EXPERIENCE. ED: THE CENTERPIECE OF THE WEEK FOR MANY IS PRESIDENT BIDEN MEETING WITH XI JINPING.
THE EXPECTATION IS THERE IS SOME DISCUSSION ABOUT FUNCTIONAL. IF YOU HAD THE OPPORTUNITY TO SPEAK TO PRESIDENT XI JINPING, WHAT WOULD YOU ASK OF HIM IN THE CONTEXT OF FENTANYL? >> WORK WITH THE U.S. AND ENSURE THAT THE RESOURCES THAT ARE BEING SENT OUT OF CHINA THAT COME INTO EITHER THE U.S. OR MEXICO ARE CUT OFF TO THE FULLEST EXTENT POSSIBLE. THAT WE WORK TOGETHER IN ORDER TO ENSURE THAT THIS DEADLY POISON THAT IS KILLING PEOPLE IN SAN FRANCISCO AND SIGNIFICANT NUMBERS ALL OVER THE COUNTRY, THAT WE CAN ABOUT THIS AND STOP ITS WE CAN CONTINUE THE RELATIONSHIP THAT ALWAYS EXISTED BETWEEN CHINA AND THE U.S. AROUND TRADE, BUSINESS GROWTH
AND DEVELOPMENT, BECAUSE RIGHT NOW THIS IS A BIG PART OF WHAT I THINK IS ALSO HAVING AN IMPACT ON OUR RELATIONSHIP BECAUSE IT HAS BEEN SO DEADLY TO THE PEOPLE OF THE UNITED STATES. >> WHO WILL YOU BE MEETING WITH THIS WEEK? WHAT ARE YOU HOPING TO ACHIEVE OVER THE WEEKEND? ED: I AM HOPING TO MEET WITH A NUMBER OF THE LEADERS WHO ARE COMING TO SAN FRANCISCO FROM THE VARIOUS ECONOMIES. >> I'M SAYING HELLO. VERY BRIEF HELLOS AND MEETINGS. WELCOMES TO SAN FRANCISCO AND HOPEFULLY AN OPPORTUNITY NOT JUST TO TALK ABOUT THE CHALLENGES BUT THE BUSINESS OPPORTUNITIES AND HOW SAN FRANCISCO CAN BE AN AN IMPORTANT PART OF THE ECONOMIES OF THE GROWTH AND DEVELOPMENT AROUND AI AND NEW TECHNOLOGIES ARE BEING DEVELOPED RIGHT HERE. ED: YOU DENOUNCED JOINTLY WITH MARC BENIOFF THE DREAM FORCE WILL RETURN NEXT YEAR. HAS HE GIVEN YOU ANY GUARANTEES THAT DREAM FORCE STAY IN SAN FRANCISCO BEYOND 2024? >> NEXT YEAR, SALESFORCE IS COMMITTED TO HOSTING DREAM FORCE IN SAN FRANCISCO. MARK IS A SAN FRANCISCAN AND HE
LOVES HIS CITY AND WILL WORK CLOSELY WITH HIM TO ENSURE THAT NEXT YEAR'S SUCCESS AS WELL AS HOPEFULLY FUTURE DREAM FORCE SUCCESS IN SAN FRANCISCO. ED: AIS TOP OF MIND FOR EVERYONE NOT JUST THIS WEEK BUT THROUGHOUT 2023 IN THE CITY. WE HAVE TALKED ABOUT ALL OF THE SQUARE FOOT OF OFFICE SPACE THAT HAS BEEN FILLED BY AI. DOZENS OF STARTUPS HAVE BEEN FOUNDED IN THE CITY. WHAT ACTION WILL YOU TAKE THIS WEEK TO CONTINUE THAT? WHAT INITIATIVES ARE YOU TRYING TO PUT IN PLACE TO CONTINUE THE GROWTH THAT AI SEEMS TO BE CENTERING IN OUR CITY? >> SAN FRANCISCO HAS NEVER HAD TO WORK HARD FOR TOURISM AND CONVENTIONS. WE NEED TO CHANGE OUR CODES THAT LIMIT PEOPLE'S'S ABILITY TO DO BUSINESS IN SAN FRANCISCO.
YOU CAN ONLY BE A BANK IN THE FINANCIAL DISTRICT OR YOU CAN ONLY HAVE A RETAIL ESTABLISHMENT HERE. MANY OF THE POLICIES I HAVE ALREADY PROPOSED ALLOW FOR DIVERSIFIED PLACES LIKE THE BUILDING WE ARE IN NOW TODAY SO THAT IT IS USED FOR MORE THAN JUST OFFICE SPACE. IT CAN BE USED FOR LAB SPACE, WE HAVE A 3.4 VACANCY RATE FOR LAB SPACE. WE CAN USE A BUILDING LIKE THIS FOR THAT PURPOSE.
IT SHOULD BE ABLE TO CONVERT. ED: IS YOUR OFFICE DIRECTLY INVOLVED IN THOSE CONVERSATIONS? BRINGING PRIVATE SECTOR TO OPPORTUNITIES YOU ARE AWARE OF IN THE CITY? >> HERE IS A PERFECT EXAMPLE OF A SPACE THAT IS EMPTY THAT WOULD HAVE BEEN NOT POSSIBLE IF WE HAD NOT BRIDGED THE GAP FOR IKE HE HAD TO GO INTO THAT SPACE. WE ARE CHANGING POLICIES ON THE COMMUNITY AND THE PROPERTY OWNERS TO ALLOW FOR THEIR PROPERTIES TO BE USED FOR MORE THAN JUST ONE USE. WE ARE MAKING PLANNING CODE CHANGES AND WE ARE TRYING TO MAKE IT EASIER SO THAT THE PROCESS IS NOT AS CUMBERSOME AND TRYING TO DELIVER SOMETHING DIFFERENT AND YOU UNIQUE AND DIVERSE -- UNIQUE AND DIVERSE.
>> SAN FRANCISCO IS THE ONLY CITY IN THE WORLD THAT HAD TWO ROBOTAXI COMPANIES OPERATING 20 47 AND CHARGING A FAIR FOR DRIVERLESS RIDES. CRUISES PERMIT WAS REVOKED. I APPRECIATE THAT IS A DICTATION. IF THEY FIX THE ISSUES THE REGULATORS WERE CONCERNED ABOUT, WOULD YOU SUPPORT THEIR PERMIT AND REINSTATED? >> WE HAVE THREE INCLUDING ZOOX WHICH IS A LOT SMALLER. OUR HOPE IS THAT THIS IS ABOUT SAFETY. SECURITY. TRANSPARENCY. MY HOPE IS THAT CRUISE AND GET THINGS IN ORDER TO BE BACK ON THE STREETS OF SAN FRANCISCO. THEY ARE GOING TO NEED TO BUILD
THE TRUST OF THE PEOPLE HERE IN THE CITY. WE DO NOT DIRECTLY MAKE THE DECISION. WE ARE STILL HERE TO WORK WITH THIS TECHNOLOGY BECAUSE WE ARE EXCITED THAT AUTONOMOUS VEHICLES ARE IN SAN FRANCISCO. ARE TESTING IN SAN FRANCISCO. OR ABLE TO BE A NEW TRANSPORTATION NETWORK AS A PART OF SAN FRANCISCO.
WE HAVE TO ENSURE THAT IT IS A SAFE NETWORK OF TRANSPORTATION AS WELL. ED: THAT IS THE SAN FRANCISCO MAYOR LONDON BREED. THANK YOU SO MUCH FOR YOUR TIME. BACK TO YOU. CAROLINE: A BIG CONVERSATION, WE THANK
YOU. THE WORLD'S MOST VALUABLE CHIPMAKER UPGRADING ITS PROCESSOR AS RIVALS TRY TO CHALLENGE ITS OWN AI DOMINANCE. ALL OF THE DETAIL AROUND NVIDIA'S UPDATED H200, NEXT. THIS IS BLOOMBERG TECHNOLOOGY. CAROLINE: IT IS THE WORLD'S MOST VIABLE CHIP AND IT IS UPGRADING ITS H100 PROCESSOR.
THE NEW MODEL IS CALLED H200. IT HAS HIGH-BANDWIDTH MEMORY TO COPE WITH A HUGE DATA SETS NEEDED FOR DEVELOPING AND IMPLEMENTING AI. JOINING US IS IAN KEENAN. AI IS NOT RESTING ON HIS LAURELS. NVIDIA KEEPS ON INNOVATING.
>> WE ASKED AN EXECUTIVE OVER THERE EXACTLY THAT QUESTION. IS THIS YOU COVERING UP WITH THE COMPETITION HAVE BROUGHT TO MARKET AND THEY WERE LIKE NO, AS SOON AS WE CAN DO SOMETHING, WE DO IT. WE MOVE FORWARD AS QUICKLY AS WE CAN. THAT IS THEIR STANCE. THAT HAS KEPT THEM AHEAD SO FAR. ED: REMIND US WHY THEY ARE SO FAR AHEAD. ORIGINALLY ABOUT GAMING. THEY MANAGED TO OFFER TO GO PARTICULARLY, THE CLOUD COMPANIES, SOMETHING UNIQUE, THE DATA CENTER FOCUS? >> IT IS A MIXTURE OF RIGHT PLACE, RIGHT TIME AND SEEING THINGS COMING AHEAD OF TIME. THAT TECHNOLOGY FUNDAMENTALLY IS VERY GOOD AT PARALLEL COMPUTING.
THAT IS THE ANSWER TO TRAINING THESE ARTIFICIAL INTELLIGENCE PROGRAMS. YOU HAVE TO BOMBARD THEM WITH INFORMATION AND THE ABILITY TO DO THESE SMALL CALCULATIONS AND PARALLEL. IT IS A CENTRAL TO THE SOFTWARE AND THEY PUT THE SOFTWARE SYSTEMS IN PLACE. THE ONLY REAL GAME IN TOWN DESPITE EVERYBODY ELSE'S ATTEMPTS. CAROLINE: WE HAD SOMEONE STOCKING UP ON H100'S. EVERYBODY IS STRENGTHENING THEIR I I BY HOW MANY CHIPS THEY HAD. WHAT ABOUT THE SUPPLY CHAIN?
WHAT ARE WE LIKELY TO SEE AS THE BACKLOGS CONTINUE? >> THE COMPANY HAS SAID THAT THEY ARE TAKING GIANT LEAPS FORWARD IN TERMS OF AVAILABILITY OF THESE TIPS WHICH SOUNDS GREAT BUT THEN IF YOU GO ONLINE AND TRY TO BUY WHEN YOU SEE A LIST PRICE OF 28 GRAND AND NOT CURRENTLY AVAILABLE. YOU TRY TO GET ONE ON THE GRAY MARKET AND YOU SEE A PRICE OF $40,000 AND UPWARDS. THAT TELLS ITS OWN STORY. THESE ARE IN EXTREMELY HIGH
DEMAND AND NVIDIA IS SELLING AS MANY AS THEY CAN POSSIBLY MAKE UNTIL AMD INTEL AND ANYONE ELSE CAN TURN PEOPLE'S EYES. IT IS LIKELY TO REMAIN THE CASE. CAROLINE:CAROLINE: WE WILL NEED A WHOLE ANOTHER CONVERSATION ABOUT THE GRAY MARKET AND HOW THAT IS EVOLVING. TELL US ABOUT -- WE WERE
SITTING DOWN WITH KAI FU LEE, WE KNOW THAT NVIDIA HAS HAD TO CHANGE THE CHIPS IN WHICH IT CAN SEND. HOW MUCH OF AN ISSUE HAS THAT BEEN? CHIPS ARE NOT GETTING OVER THERE, I ASSUME? >> THE H100 DID NOT GET OVER THERE, RESEARCHES WERE IMPOSED BY THE U.S. I LOOKED LIKE HE WAS GOING TO BE THE END FOR THESE HIGH-LEVEL CHIPS IN CHINA. NVIDIA IT READ THE RULES AND CAME UP WITH SOMETHING THAT WAS ESSENTIALLY A WORK AROUND CHINESE ON THEIR OWN VERSIONS OF THEIR CHIPS. NOT AS GOOD, BUT PRETTY GOOD. NEW ROLES HAVE BLOCKED THOSE OFF. WE ARE SAYING REPORTS ABOUT NEW TAKING ANOTHER STEP TO COME UP WITH ANOTHER VERSION THAT WOULD ESSENTIALLY CIRCUMVENT THESE RULES. CAROLINE: THE TECHNICALITIES, THE
MOVEMENTS ARE PLAY AS WE LOOK TOWARDS THE 21ST WITH THE NUMBERS. WE THANK YOU. COMING UP, ALL THINGS GOOGLE. WE KNOW THAT STORY CONTINUES IN THE FACE OF REVELATORY SCRUTINY. A CEO SET TO TESTIFY IN AN ANTITRUST FIGHT SURROUNDING EPIC GAMES. WE HAVE ALL OF THE DETAILS,
NEXT. THIS IS BLOOMBERG TECHNOLOOGY. ♪ CAROLINE: TIME FOR TALKING TECH, A BIG SWING AND A MISS FOR DISNEY'S MOBILE UNIVERSE, THE NEWEST FILM IN THE FRANCHISE. IT GENERATED $47 MILLION IN TICKET SALES. THE LOWEST OPENING EVER FOR AN MCU FILM. A LOT OF THE BLAME HAS BEEN POINTED ON POOR MARKETING.
THE NEW CEO OF SLACK OVER A SALESFORCE WAS PREVIOUSLY AN EXECUTIVE VICE PRESIDENT FOR ENTERPRISE SALES. SHE TAKES THE HELICOPTER THE PREVIOUS CEO ANNOUNCED SHE WAS LEAVING TO GO AND TAKE OVER BUMBLE. GOOGLE SUING FIVE UNIDENTIFIED SCAMMERS THAT ALLEGEDLY TRICKED USERS INTO INSTALLING MALWARE ON THEIR DEVICES. THE SCAMMERS USE SOCIAL MEDIA TO ENCOURAGE PEOPLE TO DOWNLOAD A FAKE VERSION OF THE CHATBOT. THIS ALLOWED SCAMMERS TO ACCESS
SOCIAL MEDIA ACCOUNTS. GOOGLE IS SUING FOR BREACH OF CONTRACT AND TRADEMARK INFRINGEMENT. LET US TALK ABOUT GOOGLE, IT HAS MOVED OF THE QUALITY OF HIS SEARCH ENGINE AFTER IT WAS PRESSURED BY THE EUROPEAN UNION REGULATORS ACCORDING TO THE INTERNAL DOCUMENTS BY THE USDA J CLAIMING THAT GOOGLE'S RESTRAINT IS PROVING ITS MONOPOLY. GOOGLE IS GOING TO TESTIFY IN A SEPARATE ANTITRUST FIGHT WITH EPIC GAMES. A LOT GOING ON. WE WELCOME OUR GUEST FOR MORE ON ALL OF THIS. WE TALK ABOUT EPIC GAMES BECAUSE IT IS NOT JUST ALPHABET AND GOOGLE, THEY TAKE ISSUE AT MANY AN APP STORE.
WHAT THEY THINK THEY WILL GET OUT OF TOMORROW? >> I THINK IT IS TRYING TO PROVE THAT GOOGLE'S STRUCK THESE SECRET DEALS TO STOP THEM FROM BUILDING THEIR OWN THIRD-PARTY APP STORES. I THINK THEY WILL QUESTION THESE AGREEMENTS WHICH ALREADY HAVE SHOWN IN COURT. ALSO, THEY TRIED TO SHOW THAT GOOGLE TRIED TO STRIKE THESE DEALS WITH OEMS TO MAKE SURE THAT THE GOOGLE PLAY APP STORE WAS PROMINENTLY FEATURED ON ANDROID PHONES. THAT IS WHAT THEY ARE GOING TO FOCUS ON TOMORROW.
THEY ARE GOING TO QUIZ THEM ON THE BUSINESS ASPECTS AND THE POLICIES RELATED TO THE GOOGLE APP STORES. THE GOOGLE LAWYERS WILL EXPLAIN WHY SOME OF THESE POLICIES ARE JUSTIFIED. GOOGLE HAS TO STRIKE THESE DEALS TO COMPETE WITH COMPETITORS LIKE THE APPLE APP STORE AS WELL AS ENSURE THAT THERE IS SECURITY AND GOOD FEATURES FOR DEVELOPERS AS WELL AS A SAFE PATH FOR USERS. CAROLINE: THEY TRY TO VINDICATE THE 30% CUT THAT THEY AND OTHER APP STORES TAKE FROM THESE DEVELOPERS. I'M INTERESTED IN THE NUANCE OF
HOW MUCH YOU THINK THEY WILL BE ABLE TO LAND THE IDEA THAT THIS IS NOT PAYING DEVELOPERS TO MAKE OK WITH A 30% CUT. FOR DEVELOPERS TO BUILD ON THE GOOGLE PLAY STORE RATHER THAN JUST GOING TO APPLE IOS INDIVIDUALLY? >> THEY WILL FOCUS, GOOGLE'S LAWYERS HAVE BEEN ARGUING THAT THE 30% CUT IS JUSTIFIED BECAUSE THEY ARE GIVING A PLATFORM TO THE LARGEST AMOUNT OF MOBILE USERS IN THE WORLD. IN TERMS OF HAVING THIS ACT FORMED AND PROVIDING THIS FOR DEVELOPERS TO BUILD BUSINESSES ON THEIR ART FORM, THE 30% IS JUSTIFIED FOR THEM TO ACTUALLY BE ABLE TO INVEST IN THIS PLATFORM TO KEEP IT SAFE FOR USERS AND MAKE SURE THAT IT IS A GOOD PLACE FOR DEVELOPERS TO COME AND CREATE BUSINESSES THAT CAN THRIVE. CAROLINE: GOING BACK TO THE CONTACTS, HOW OUT OF THE ORDINARY IS IT FOR CEOS? HAVING TO GET UP TO BE SUMMONED IN THIS WAY TO GIVE EVIDENCE IN THIS MANNER? >> WE HAVE SEEN A LOT OF CEOS THAT ARE SAYING IMPACTS. ELON MUSK HAS BEEN APPEARING QUITE OFTEN IN THESE CASES. THIS WILL BE HIS SECOND TIME IN ALMOST 2.5 WEEKS BECAUSE TWO
WEEKS AGO HE WAS IN THE GOOGLE ANTITRUST CASE RELATED TO THE DOJ'S CLAIMS THAT THE SEARCH BUSINESS IS ANTICOMPETITIVE. HERE HE IS AGAIN DOING THE SERIES AND HERE TOMORROW. JUSTIFYING. I THINK HE WILL SLOWLY GET
SEASON IN TERMS OF BEING ON THE WITNESS STAND ALSO. SOMETIMES HE WILL SERVE AS THE CONSCIENCE OF THE COMPANY. IS INTERESTING TO SEE HOW HE SEES THINGS. CAROLINE: THANK YOU FOR ALL THINGS ALPHABET. CAROLINE: WELCOME BACK TO BLOOMBERG TECHNOLOGY, LET US GET A QUICK CHECK ON THE MARKETS, WE ARE HALFWAY THROUGH A TRAINING DAY -- TRADING DAY.
THE NASDAQ IS OFF, THINK ABOUT HOW FAR AND HOW FAST WE HAVE HAD TO RALLY IN THE MONTH OF NOVEMBER SO FAR. APPETITE BACK IN TECH AS WE POTENTIALLY SEE THE PEAK OF HIKING CYCLE FOR THE FEDERAL RESERVE. THE MOST IMPORTANT INFLATION DATA COMING TOMORROW, A MACRO CONTEXT. LOOK AT WHAT IS HAPPENING IN THE WALL OF CHIPMAKERS? THE STOCK IS UP BY PERCENTAGE POINT. CHINA IN PARTICULAR, THIS IS THE NASDAQ GOLDEN DRAGON. THE INTERNET COMPANIES THAT TRADE HERE IN THE U.S. ARE NOTABLY HIGHER.
IS THIS ABOUT THE HOPE THAT CHINA IS ADDING STIMULUS TO THE ECONOMY? WE ARE WORRIED ABOUT A WEAKER CONSUMER AT THE MOMENT. WE SEE APPETITE AND BUYING ON THAT PARTICULAR EXCHANGE. THIS IS AS WE HAVE SOME IDIOSYNCRATIC NEWS AROUND CERTAIN NAMES. TO LIKE ON DIDI. SUSTAINING GRADUAL RECOVERY AHEAD OF A 2024 HONG KONG LISTING.
SUGGESTING THAT IT IS MAKING HEADWAY IN AN EFFORT TO REGAIN MARKET SHARE. BACK AT 82021, THERE WAS A PROBE INTO THE DATA HANDLING AND FORCED IT TO THE LIST FROM THE NEW YORK STOCK EXCHANGE. IT HAS BEEN CHINA'S MOST IMPORTANT SHOPPING FESTIVAL. IT IS CALLED SINGLES' DAY. AN ANNUAL BARGAINS EXTRAVAGANZA. ALIBABA POPULARIZED IT OVER A DECADE AGO.
IT IS DOMINATED BY E-COMMERCE PLATFORMS, ALIBABA, SMALLER STREAMING PLATFORMS ARE ABLE TO HAVE SOME BREAKTHROUGH PERFORMANCES IT WOULD SEEM. LET US GET AN EXPERT ON THIS, STAYING UP EXTREMELY LATE FOR US OVER THERE IN ASIA. WE APPRECIATE IT. WAS THE 11TH OF THE 11TH A GOOD DAY FOR THESE SORTS OF PLAYERS? DID COMPANIES COME OUT AND SPEND MORE THAN WE ANTICIPATED? >> THEY DID AT THE START OF THE SHOPPING FESTIVAL. THE LEGACY PLATFORMS WERE SEEING LOW SINGLE-DIGIT INCREASES AROUND 3% MARKET NEAR JD'S. WHEN YOU ARE SAYING BEFORE IS THE STORY, YOUR SMALLER COMPANIES THAT ARE REPORTING TRIPLE DIGIT GAINS AND WHERE THEY WERE LAST YEAR. OVERALL, PROBABLY LOW DOUBLE DIGITS IN TERMS OF WHERE THEY SHOPPING FESTIVAL WAS LAST YEAR.
THAT IS DOWN FROM WHERE WE WERE IN PREVIOUS YEARS. PEOPLE ARE CHANGING HOW THEY SHOPPING ONLINE IN CHINA TOO. CAROLINE: ARTICULATE HOW THAT IS. THE CONSUMER IS UNDER STRESS AT THE MOMENT IN TERMS OF THE ECONOMIC SLOWDOWN. ARE THEY LOOKING FOR DEALS? OR IS IT THE PLACES THEY GO TO SHOP HIS? 1 BOTH ARE TRUE -- >> BOTH ARE TRUE, THEY ARE LOOKING FOR DEALS AND THERE WAS A LOT OF DEALS, THERE WAS INTENSE COMPETITION. LIKE I SAID, SINGLE-DIGIT
INCREASES IN MOST PLATFORMS THEY ARE FIGHTING FOR MARKET SHARE AND INCREDIBLE TRIPLE DIGIT INCREASES ON THE LIVESTREAMING PLATFORMS LIKE . THESE ARE HUGE NUMBERS AND THEY ARE REALLY SHOWING US HOW THE DIFFERENCES ARE IN PEOPLE ARE SHOPPING THROUGH LIVESTREAMING ARE BECOMING MAINSTREAM. CAROLINE: IS THAT THE CASE OF PEOPLE NO MATTER WHERE THEY ARE SOME SORT OF TIKTOK LIKE OFFERING? THEY ARE GETTING OFFERINGS IN THERE? OR ARE PEOPLE SINGLING OUT STREAMERS IN PARTICULAR BECAUSE IT IS SOME SORT OF ENTERTAINMENT FOR THEM? SOME OF THEM ARE INCREDIBLE AND WHAT THEY DO, IT SEEMS? >> PEOPLE ARE PRETTY LOYAL TO THE STREAMERS THAT THEY ARE FINDING. THEY ARE LOOKING FOR DEALS.
A LOT OF TIMES WHEN THEY ARE LOGGING ONTO THESE PLATFORMS THEY DO NOT KNOW WHERE THEY ARE NOT COMING WITH A FREE INTENDED PURCHASE INTENT. YOU SEE A LOT OF PEOPLE LIKE LULULEMON REPORTING HUGE NUMBERS, APPLE HAD A GREAT TURNOUT. WITH A LIVE STREAMERS THEY'RE GOING FOR PRODUCT RECOMMENDATIONS AND GREAT DEALS. WHEN THEY TUNE INTO THE SHOWS THEY DID NOT KNOW WHAT THEY'RE GOING TO BUY BEFOREHAND. WHEN WE TALK ABOUT BRINGING
PRODUCTS TO PEOPLE AS OPPOSED TO PEOPLE TO PRODUCTS, THIS IS THE TREND I LOOK FORWARD TO AND WE ARE SEEING THIS CONTINUING ON THE GROUP UNLESS THERE ARE OTHER PLATFORMS REALLY DOING PLAYS HERE. IT IS A HUGE TREND AND WE ARE SEEING OTHER PARTS OF ASIA AS WELL. CAROLINE: TELL US ABOUT WHERE THE MONEY FLOWS HERE? IS A GREAT STORY ON THE TERMINAL ALL ABOUT THE TOP CHINA LIFE STREAMER, HE IS KNOWN AS LIPSTICK KING BECAUSE HE IS GOOD AT SELLING COSMETICS. HIS OWN NUMBERS ARE COMING FROM THIRD PARTIES FROM HIS OWN NUMBERS HAVING GONE DOWN A LOT. HOW IS HE MAKING MONEY? HOWEVER THE COMPANY SELLING THROUGH HIM MAKING MONEY? IS HE NOT DOING AS WELL AS HE WAS? >> AND IS A BIG QUESTION, HE IS MAKING A LOT OF MONEY.
WHEN WE GO BACK TO THE TAX OF ASIAN CASES, THEY WERE IN THE HUNDREDS OF MILLIONS OF U.S. DOLLARS WHICH IF YOU EXTRAPOLATE BACK MEANS THEIR INCOME WAS IN THE BILLIONS OF U.S. DOLLARS. CERTAINLY PEOPLE ARE -- OF THEM THING WITH COSMETICS IS THE REPEAT PURCHASE. BRANDS ARE LOSING MONEY AND GOING ON AND SHOWING DISCOUNTS AND GOING BELOW COST, HOPEFUL THAT PEOPLE WILL COME BACK AND BUY THAT PRODUCT AGAIN. THAT DOES NOT WORK FOR LARGE DURABLES OR THINGS LIKE THAT. THERE IS A TON MORE LIVE
STREAMERS OUT THERE. THEY ARE TO ME INTO THESE SHOWS WERE IT WAS PRIMARILY A REALLY FEMALE DOMINATED DEMOGRAPHIC BEFORE. LIVE STREAMERS ARE MAKING A TON OF MONEY AND THE PLATFORMS ARE MAKING A TON OF MONEY, THE BRANDS NOT SO MUCH BUT IT IS STILL A GREAT WAY TO REACH MILLIONS OF CONSUMERS IN 15 MINUTES. CAROLINE:
SOME IN THE U.S. AND WESTERN ECONOMIES, PEOPLE ARE FOLLOWING INFLUENCERS AND UNDERSTANDING WHEN THEY ARE GETTING PRODUCT PLACEMENT. WITH HIS STYLE OF SHOPPING -- WILL THIS STYLE OF SHOPPING EVER TRANSLATE? >> THE TIKTOK NUMBERS THAT ARE BEING REPORTED SO FAR OUT OF MALAYSIA AND GREAT BRITAIN, IT IS CATCHING ON. YES, WE DO EXPECT IT TO CATCH ON IN OTHER PARTS.
IT IS NOT A LOT DIFFERENT THAN WHAT WE HAVE SEEN WITH QVC A WHILE AGO. IT IS A LITTLE BIT DIFFERENT THAN THE NORMAL INFLUENCER. YOU HAVE AUDIENCES COMING INTO B.I., THEY ARE USUALLY IN THE RIGHT DEMOGRAPHIC.
WHEN YOU ARE TALKING ABOUT INFLUENCERS SERVING IN YOUR INFLUENCED PRODUCTS, THE LIVESTREAMING MODEL IS MORE DIRECT SALE AND WE EXPECT THIS TO CATCH ON INTO OTHER MARKETS. CAROLINE: THANK YOU, WE APPRECIATE THE CONTEXT. LATER THIS WEEK WE WILL BE GETTING A GLANCE INTO HOW MUCH CONSUMERS HAVE REIGNED IN THEIR DISCRETIONARY SPENDING TO WALMART, TARGET, A FEW REPORTING AS OF THE HOLIDAY SEASON COMES IN. WE LIKELY TO SEE DISCOUNTS ARE
DOING WELL AT THE MOMENT? COMPANIES ABLE TO SHIP PRODUCT IF THEY HAVE THE RIGHT PRICE POINT. WILL HAPPEN IN THE U.S. AS WELL? >> THAT IS WHAT WE WILL SEE AS WE GO THROUGH THIRD-QUARTER EARNINGS. THERE IS A FLIGHT TO VALUE IN THE UNITED STATES AND THE CONSUMER IS CHOPPING THE CHANNELS WHERE THEY FEEL THEY CAN GET A GOOD VALUE. DISCOUNT STORES, THE OFF-PRICE STORES ARE POISED TO DO WELL THIS QUARTER. JUST BECAUSE THAT IS WHERE THE CONSUMER IS HEADED. CAROLINE:
LOOK OUT FOR ROSS AND TJX, WHAT IS THE MIX OF IN-STORE , I THINK TJX AND GOING THERE IN PERSON AND RIFLING THROUGH VERY CLOSE QUARTER CLOTHES. ARE PEOPLE DOING THE ONLINE MORE AND MORE? IS THAT MORE OF A WALMART OR TARGET BY? >> WHEN IT IS THE OFF-PRICE STORES, PEOPLE ARE STILL GOING INTO THOSE STORES TO SEARCH FOR VALUE. WHEN YOU TALK ABOUT A WOMAN OR A TARGET IT IS MORE OF A COMBINATION OF BOTH ONLINE AND IN-STORE SHOPPING. WHEN WE LOOK AT TRAFFIC OF VISITS INTO THE DISCOUNT STORES, ALTHOUGH ACROSS ALL OF RETAIL TRAFFIC IS DOWN YEAR-OVER-YEAR, IT IS UP TO THE DISCOUNTERS AND THAT IS BASED ON DATA. THERE IS A LITTLE CONFIDENCE THAT THESE PEOPLE WHO PLAY IN THE VALUE SPACE OR ATTRACTING THOSE CUSTOMERS. CAROLINE:
INTERESTING MOVES, MACY IS UP BY 3% OVER BLOOMINGDALE'S AND BLUE MERCURY AND OFFERING NO MORE HIGH-END LUXURY PURCHASES GOING ON AT THE MACY'S STORES AS WELL. THEY HAVE HAD A BIG FOCUS ON INVESTING IN ONLINE AND MARKETPLACE OFFERINGS IN AI. WILL NOT BE SOMETHING WE HEAR FROM EVERYONE, THIS FOCUS ON DATA AND AI? >> ACROSS RETAIL, THERE IS THE COURSE OF THE ONLY CHANNEL EXPERIENCE, CONSUMERS REALLY WANT TO HAVE A FLAWLESS EXPERIENCE WHETHER THEY ARE IN PERSON OR SHOPPING ONLINE. THAT IS THE AREA WHERE INVESTMENT IS LIKELY TO CONTINUE, IT IS ABOUT MEETING CUSTOMERS WHERE THEIR INTEREST IS AND WHERE THE DEMAND IS.
THAT IS NOT RETAILER SPECIFIC, THAT IS ACROSS THE ENTIRE INDUSTRY. CAROLINE: THANK YOU FOR WALKING US THROUGH THE RETAIL EARNINGS. COMING UP, GLOBAL CRYPTO, VENTURE FUNDING IS DOWN. AS WE HIT A LOW THAT WE HAVE NOT SEEN SINCE 20/20, WE TALK ABOUT IT ALL WITH THE LATEST DATA FROM PITCH BOOK, THAT IS NEXT. THIS IS BLOOMBERG TECHNOLOOGY ♪. CAROLINE: A GLOBAL CRYPTO VENTURE FUNDING HAS HAD A RECENT LOW GOING, THEY'RE TAKING THE TIME TO TALK TO FOUNDERS AND GO OVER IT WITH THE BUSINESS MODELS ARE AND DEPLOY CAPITAL.
WE TALKED ABOUT THIS LAST TIME, THE PACE OF INVESTING AND THE PROCESS OF INVESTING HAS BEEN MUCH SLOWER. WITH CRYPTO THERE ARE STILL REGULATIONS THAT THEY HAVE TO THINK ABOUT AND IT IS NASCENT, ALL OF THE TECHNOLOGY THAT IS BEING BUILT IS STILL NASCENT. THAT IS PART OF THE SLOWDOWN THOSE TWO THINGS. CAROLINE: LET US TALK ABOUT THE REGULAR TOUR QUESTIONS, I'M SURE WE WILL GATHER AROUND THE THANKSGIVING TABLE AND THEY WILL HAVE SOME BIG WIN, THE FACT THEY LOST AGAINST THE GRAYSCALE AND HAVE BEEN TURNING INTO AN ETF, THEY HAVE DROPPED THEIR ISSUES WITH RIPPLE AND PARTICULAR. DOES THAT SPELL THAT THE SEC WILL NOT HAVE AS MANY TEETH? >> THE SCC WILL INEVITABLY APPROVE SOME OF THE THINGS THAT ARE HAPPENING IN THE SPACE. DESPITE FREQUENT ETF WILL GET APPROVED IN THE NEXT FEW MONTHS AND WE SAW LAST WEEK BLACKROCK IS APPLYING FOR A SPOT IN THE ETF AS WELL.
WE THINK THOSE THINGS ARE GOING TO HELP THIS SPACE BECAUSE IT WILL INCREASE THE LIQUIDITY IN THE SPACE. WE ARE IN THE LYTIC LIQUIDITY EXTREME THAT WERE IN THE LIQUIDITY MARKET. MARKETS ARE NOT WORKING AS WELL AND THE DEFINED SPACE BECAUSE OF THE LACK OF LIQUIDITY. BECAUSE THE SCC'S HAS TO PLAY ITS HAND AND THEY HAVE TO GIVE A GOOD REASON AND WE HAVE NOT HEARD ANY GOOD REASON THAT THEY GIVE FOR NOT HAVING ANY PRODUCTS ON THE MARKET.
THEY HAVE ALREADY ALLOWED BITCOIN EXCHANGE FUTURES ON THE MARKET. YOU LOOK AT WHAT BLACKROCK HAS BEEN ARGUING IN THEIR FILING, THESE THINGS WILL BE CORRELATED TO THE SPOT MARKETS -- STOCK MARKETS AND THEIR SURVEILLANCE IS THE SAME WAY THAT BLACKROCK CAN DO THE SURVEILLANCE AS WELL WITH NASDAQ AND COINBASE AND ALL OF THESE OTHER EXCHANGES. WE THINK IT WILL HAPPEN AND IT WILL BE A GREAT BENEFIT FOR THE CONSUMER MARKETS. CAROLINE:
LARRY FINK'S U-TURN HAS NOT BEEN LOST ON MANY AND THE FACT THAT ULTIMATELY HIS ABOUT-FACE ON THE INFRASTRUCTURE BEHIND CRYPTO IS PROBABLY BECAUSE HIS CLIENTS WANT IT. TALK TO US ABOUT WHETHER THE INSTITUTIONAL DEMAND IS REALLY THERE? THAT IS WHAT YOU HEAR A LOT FROM THE CUPBUT THEN WE ARE TRYING TO SEE THE DATA, BASICALLY -- FROM CRYPTO USERS, BUT THEN WE ARE TRYING TO SEE THE DATA? >> YOU DO NOT WANT TO BE THE ASSET MANAGER THAT DID NOT SPEND THE INVESTMENT AT THE TIME AND THE RESOURCES TO OFFER CRYPTO SERVICE TO YOUR CLIENTS. IF A BULL MARKET RETURNS, AND YOU AND OFFERING THOSE SERVICES YOUR CLIENTS WILL GO TO ANOTHER ASSET MANAGER. WE HAVE ESTIMATED THAT ON THE
BITCOIN SIDE, IT IS BETWEEN 50 THROUGH $80 BILLION OF DEMAND FOR A SPOT ETF. I THINK THAT THAT WILL CONTINUE TO INCREASE AS WELL. THERE IS A LOT OF DEMAND. IT IS NOT JUST HOLDING ASSETS AND BE ABLE TO BUY IT IN A REGULATED WAY, THEY ALL OF THESE OTHER SERVICES, PRIME BROKERAGE, THE OPPORTUNITIES FOR ASSET MANAGERS AND THINGS TO OFFER. FOR THE CLIENT TO GET ACCESS TO IT.
IT IS PRETTY COMPLICATED, IF YOU OFFER THE ETF, HOW DOES THAT WORK FOR CLIENTS AND HOW DO THEY MEASURE THEIR RETURNS? THERE IS A LOT OF CLIENT DEMAND. CAROLINE: WHERE DOES THE MONEY GET APPORTIONED TO THE STARTUPS? OR BITCOIN COMPANIES? >> THAT IS A DIFFICULT QUESTION. I THINK IT IS DIFFERENT BECAUSE VENTURE INVESTORS ARE THE ONE THAT ARE INVESTING IN THE STARTUPS. THEY ARE NOT BUYING BITCOIN. MAYBE A LITTLE BIT? MAYBE THROUGH THE FOUNDATIONS THAT THEY HAVE INVESTED IN. FOR THE MOST PART WE THINK THAT LIKELY SET AT THE BEGINNING OF THE SEGMENT, A LOT OF THE DRY POWDER IN THE SPACE EXISTS. THEY HAVE THE 4.5 BILLION DOLLAR FUND THAT IS STILL A GOOD AMOUNT OF CAPITAL LEFT IN THE FUND AND OTHER FUNDS THAT HAVE THE FOURTH CRYPTO FUND BY THE WAY. ALL OF THAT CAPITAL GOES TO THE
STARTUPS. I THINK FOR BITCOIN YOU WILL SEE MORE OF THE TRADITIONAL ASSET MANAGERS AND ALL OF THAT AND INVESTORS TO BUY INTO BITCOIN AND THE STRONGER TOKENS. CAROLINE: THERE MAY BE OPTIMISM IN THE FUTURE. THANK YOU VERY MUCH. COMING UP, GET INSTANT CARE FROM YOUR CHILD'S PEDIATRICIAN IN MINUTES. FROM ANY. THAT FEELS LIKE A DREAM.
WE WILL SPEAK TO THE CEO OF THE TELEHEALTH START UP SUMMER AS THEY UNVEILED NEW ON-DEMAND PRODUCTS. THIS IS BLOOMBERG TECHNOLOGY. CAROLINE: LET US HONE IN ON THE DIGITAL HEALTH LANDSCAPE. A NEW PLATFORM, EVERY DAY CARE,
FOR $20 A MONTH PARENTS HAVE 1247 ACCESS TO THEIR OWN PERSONALIZED TEAM OF PROVIDERS IN THE SAME WAY YOU WOULD TEXT FAMILY OR FRIENDS ON WHETHER YOU THINK YOUR KID IS SICK OR NOT. SUMMER HEALTH'S CEO AND FOUNDER IS WITH US WHY THERE IS THIS DEMAND. WHAT IS AT THE BREAKING POINT THAT MEANS PARENTS NEED AN ABILITY TO HAVE TELEHEALTH? >> THANK YOU SO MUCH FOR HAVING ME.
THE AVERAGE AMERICAN CHILD SEES THEIR DOCTOR SEVEN MINUTES PER YEAR. WE HAVE DISCOVERED BY HAVING ALWAYS ON CARE THROUGH SUMMER HEALTH'S NEW PLATFORM WE CAN OFFER THAT PRIMARY CARE AROUND THE CLOCK. SUMMER HEALTH IS EXPANDING BEYOND JUST URGENT CARE THOSE EPISODIC NEEDS TO ACTUALLY ASSIGN A PROVIDER TO YOUR ACCOUNT FOR EVERYDAY CARE NEEDS. CAROLINE: I'M TRYING TO GET TO GRIPS WITH HOW YOU MAKE THE MONEY. $20 IS REALLY REASONABLE WHEN YOU THINK ABOUT THE COST OF HEALTH CARE. WHERE'D YOU GET THE REVENUE
STREAMS FROM? YOU ARE BRINGING ON PEOPLE TO TELEHEALTH TO OFFER SERVICES. HOW ARE THEY GETTING MONEY AS WELL? >> IT IS A SUBSCRIPTION SERVICE, $20 A MONTH, MANY CUSTOMERS PAY THE ANNUAL PLAN. IT IS THE COST OF A CO-PAY. WE HAVE THE MOST HIGH-QUALITY PROVIDERS ON THE PLATFORM BECAUSE WE HAVE DEVELOPED OUR OWN PROPRIETARY BACK END FOR OUR PROVIDERS. WE HAVE LEAD INTO AI QUITE A BIT TO GIVE THE DOCTORS THE MOST SIMPLE TO USE AND EASY TO ACCESS RESOURCE TO GIVE PARENTS THE MOST PERSONALIZED SOLUTION.
CAROLINE: YOU ARE BACKED BY SOME HEAVYWEIGHTS IN THE WORLD OF EC, BOX GROUP, INDIVIDUALS AS WELL. WHERE ARE THEY THINKING YOUR SOLUTION IS NOT OFFERED ELSEWHERE? >> I HAVE YET TO SEE A TELEMEDICINE PLATFORM THAT WILL EAT LIENS INTO CONTINUOUS CARE. WE -- THAT LIENS INTO CONTINUOUS CARE.
PARENTS ARE LOOKING FOR A PHYSICIAN TO GET TO KNOW THEM AND THEIR FAMILY AND THEIR NEEDS. WHAT WE HAVE BEEN ABLE TO DO IS DEVELOP THAT ALWAYS ON CARE BY BEING THERE CONTINUOUSLY AND ASSIGNING A PROVIDER TO YOUR ACCOUNT. WE SEE OTHER TELEMEDICINE PLATFORMS BASICALLY YOU CAN PARACHUTE IN FOR THAT ONE-OFF MOMENT AND STEP OUT AND THEY DO NOT GET TO KNOW YOU.
THAT IS WHERE WE ARE MOVING. CAROLINE: I WAS TRYING TO GET AN APPOINTMENT FOR MY SON OR AN EAR ON ISSUE BECAUSE I KNEW HAD TO GO IN TO SEE SOMEONE AND THERE WAS NOT A SINGLE DOCTOR AVAILABLE IN ALL OF THE COUNTY. HOW DO YOU SOLVE FOR THAT ELEMENT? A DOCTOR HAS TO HAVE A LOOK? >> WE HAVE BEEN SURPRISED BY HOW MUCH WE CAN DO VIA TELEMEDICINE. A LOT CAN BE DONE WITH A
RECORDED VIDEO OR A PHOTO THAT WE CAN TREAT. OUR PROVIDERS COME IF YOU HAVE ISSUE, SNAP A VIDEO AND OR DOCTORS CAN HEAR THE COUGH OVER AND OVER AGAIN. OUR PROVIDERS THINK IT IS BETTER THAN SOME OF THE VIDEO CHAT CARE BECAUSE THEY CAN SEE IT AND TIME AND TIME AGAIN. WE ALSO HAVE THE BENEFIT OF WORKING WITH A GREAT PHARMACY PROVIDER SO THAT WE CAN LOCATE MEDICINE THAT IS OUT OF STOCK FOR YOU AND LET YOU KNOW WHEN THAT MEDICINE IS AVAILABLE FOR YOUR FAMILY SEE YOU ARE NOT WAITING FOR AN HOUR IN THE PHARMACY FOR THAT MEDICATION. CAROLINE: I FEEL THAT. I'M INTERESTED YOU TALKED ABOUT THIS IN A VACUUM, ARE YOU NEEDING TO RAISE MORE FUNDS? HOW IS THE ONGOING CONVERSATION? I'M SURE EVERY FOUNDER IS HAVING IT.
HAVE YOU MANAGED TO GET SOME FORTE OF RUNWAY -- SORT OF RUNWAY? >> WE HAVE AMAZING VC'S WHO HAVE SUPPORTED US AND WE ARE GROWING RAPIDLY. PARENTS ARE FUELING OUR GROWTH. WE ARE IN A GREAT POSITION RIGHT NOW. CAROLINE: FOR EVERY PARENT OUT THERE, WE FEEL YOU WHEN IT COMES TO PERHAPS THE CURRENT ILLNESSES THAT ARE FLOATING AROUND. WE THINK OUR SUMMER. HEALTH CEO AND FOUNDER.
THAT DOES IT FOR THIS EDITION OF BLOOMBERG TECHNOLOGY. YOU WILL FIND OUR FORECAST ON THE TERMINAL AS WELL AS ON APPLE PODCASTS, SPOTIFY, AND IHEART.
2023-11-15 19:45
Show Video
Other news