Live From Screentime | Bloomberg Technology 10/12/2023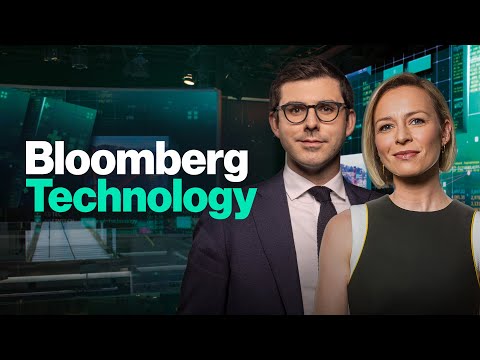 Show Video
ANNOUNCER: FROM THE HEART OF WHERE INNOVATION, MONEY AND POWER COLLIDE. >> LIVE FROM L.A. >> COMING UP WE HAVE FULL COVERAGE FROM THE EVENT COVERING THE INTERSECTION OF SILICON VALLEY AND BEYOND. >> SCREEN TIME GATHERS ENTREPRENEURS DEFINING THE NEXT PHASE OF POP CULTURE. WE WILL DISCUSS THE LATEST EXPERIENCES AND POTENTIAL IMPACT OF AI. CAROLINE: INCLUDING WHAT HAS BEEN TOP OF MIND, THE WAR BETWEEN ISRAEL-HAMAS.
>> NOMINATED A MINISTER OF HOMELAND SECURITY THAT DIDN'T SERVE THE MANDATORY MILITARY TERM REQUIRED IN ISRAEL. HE NOMINATED A SECOND MINISTER OF DEFENSE WHO BARELY WAS A SOLDIER. FIRED A MINISTER WHO WAS A GENERAL. HAD TO BRING HIM BACK BECAUSE
OF PUBLIC PRESSURE. HE REFUSED TO MEET WITH KEY MILITARY FIGURES AND TRIED TO CHANGE THE SUPREME COURT BECAUSE HE HAD TO KEEP HIMSELF OUT OF JAIL. THIS LED TO A VULNERABILITY THAT IS UNPRECEDENTED.
THIS WOULD BE LIKE 30,000 AMERICANS DYING IN 9/11. THAT'S WHAT HAPPENED IN ISRAEL. IT'S TIME WE GET RID OF THIS MAN. ED: OARI EMANUEL.
MY GOODNESS, IN TERMS OF AN INDIVIDUAL NAME, WHAT A WAY TO START. I THOUGHT THERE WAS ONE RULE IN HOLLYWOOD. YOU DON'T GO IN PUBLIC AND TALK ABOUT YOUR COMPETITORS. ARI DID THAT.
>> HE'S NEVER BEEN SHY. HE DOES NOT FOLLOW THAT RULE. HE WENT OUT OF HIS WAY TO CRITICIZE THEM ON THE LAWSUIT RELATED TO HARVEY WEINSTEIN. I WON'T GET INTO SPECIFICS. I'M NOT THE EXPERT. I WILL BE ASKING BRIAN LAUREN ABOUT THE COMMENTS LATER TODAY. HE CRITICIZED THE BUSINESS. HE'S BUILT A MEDIA COMPANY OFF A TALENT AGENCY.
ARI PREFERS HIS CHOICE. CAROLINE: BEING WHAT THEY DISCUSSED. A FLYWHEEL EFFECT. BUILDING ON SPORTS WITH MEDIA. THE PGA IN PARTICULAR. >> WE PUT IN OUR BID. FOR WHAT? FOR A PIECE OF THE TOUR. YEAH.
YOU CANNOT BUY THE MAJORITY. I WOULD LOVE TO. ON THE SPORTS RIGHTS FRONT, A LOT OF THIS IS PREDICATED ON THAT MARKET CONTINUING TO INCREASE. THAT HAS BEEN BALLOONING FOR A LONG TIME. GIVEN WHAT YOU ARE SEEING WITH THE CONTINUED COLLAPSE OF TV -- >> I'M NOT GOING TO INTERRUPT YOU. THE NFL DID A 10 YEAR DEAL WITH LINEAR TELEVISION. THE LINEAR BUSINESS IS NOT GOING ANYWHERE.
THEY MADE DEALS ON DIGITAL. ESPN, ESPN+. PEACOCK. SHOWTIME. USA NETWORK. FOX. WHATEVER.
THE LINEAR BUSINESS IS NOT GOING ANYWHERE. THE SPORTS BUSINESS IS MOVING AND IS GOING TO FIGURE ITSELF OUT BETWEEN DIGITAL AND LINEAR. IT'S AN UNBELIEVABLY HEALTHY MARKET. THEY ALL HAVE TO BE IN IT. EVERY SINGLE ONE OF THE PLAYERS WANT TO BE IN IT BECAUSE OF THE AUDIENCE. WE HAVE ASSETS THAT DON'T HAVE A SEASON. I DON'T BELIEVE PRICES ARE GOING DOWN.
FIGURE OUT THE BIFURCATION OF RIGHTS. >> HOW LONG IS IT BEFORE NETFLIX JUMPS INTO SPORTS? >> THEY ARE INTO SPORTS NOW. THEY DID BID ON FORMULA ONE.
THAT COULD BE A SMALLER PACKAGE. >> I HAVE TO ASK YOU ABOUT HOLLYWOOD. >> I ONLY STUDIED SPORTS.
>> I THINK YOU KNOW WHAT YOU'RE TALKING ABOUT. DO YOU CONSIDER YOURSELF AN AGENT? >> YEAH. MARTIN'S MOVIE IS COMING OUT. I JUST FINISHED TWO SIGNIFICANT DEALS AT NETFLIX FOR A SIGNIFICANT AMOUNT OF MONEY. >> CARE TO SHARE? >> UH. I THINK , I AM IN IT EVERY DAY WITH CLIENTS. EVERY DAY. CAROLINE: HE IS STILL A DEALMAKER.
THAT WAS ANOTHER INTERESTING CONVERSATION. IT HAS A NEW NAME. >> I WOULD LOVE TO KNOW IF YOU COULD TELL HIM HE WAS EVENTUALLY GOING TO BE THE KING OF COMBAT SPORTS. I DON'T KNOW THAT HE WOULD HAVE BELIEVED THAT. ED: THE RIGHTS DEALS. LUCAS: WITH THE UFC, PEOPLE DOUBTED HIM. HE GOT DISNEY TO PAY HIM A FORTUNE. IT INFLATED THE VALUE OF UFC BY BILLIONS. CAROLINE:
GO INTO THAT ELEMENT OF TRYING TO EXPLAIN TO INVESTORS WHAT HIS BUSINESS IS ABOUT. HE KEEPS TURNING TO THE IDEA THAT HE IS MISUNDERSTOOD. LUCAS: WHEN ENDEAVOR FIRST WENT PUBLIC, THEY CALLED IT OFF. PEOPLE DIDN'T KNOW WHAT THEY
WERE BUYING. THEN THEY HAD ALL THESE OTHER THINGS. PROFESSIONAL BULL FIGHTING. NO ONE KNEW HOW TO VALUE IT. IT IS STILL A HANGOVER. P KO. THEY HAVE ALL THESE OTHER ASSETS IN ENDEAVOR, WHICH OWNS A BIG PIECE OF TKO.
A LOT OF HIS MEDIA APPEARANCES, SO FAR IT HAS NOT WORKED. ED: HE IS REGARDED AS A SUPER AGENT. HE GOES INTO DETAILS ABOUT DEALS.
I WAS SURPRISED TO HEAR THAT. LUCAS: THE TYLER PERRY ONE, I DON'T KNOW IF IT HAD BEEN ANNOUNCED. I ASSUME HE WAS REFERRING TO THIS NFL PROJECT DAVID ALLISON IS DOING WITH NETFLIX. ARI IS A LITTLE MORE TRANSPARENT THAN MOST MEDIA EXECUTIVES. CAROLINE: LATER ON, WHO HAVE YOU GOT?
LUCAS: WE HAVE THE CO-CEO OF NETFLIX AT 10:00 PACIFIC. WE HAVE THE CEO OF YOUTUBE. THE KING OF K POP. BRIAN LORD. BILL SIMMONS. KRIS JENNER. IT'S GOING TO BE A GREAT DAY. ED: WE ARE FRAMING SCREEN TIME WHERE SILICON VALLEY MEETS HOLLYWOOD. THAT IS TRUE. NETFLIX, YOUTUBE, ALPHABET. THIS IS REALLY HAPPENING. SPARE A THOUGHT FOR VIDEO GAMES. THE BILLIONS OF DOLLARS BEHIND
THAT INDUSTRY. CAROLINE: KUDOS TO LUCAS SHAW. THANK YOU FOR JOINING US. WHAT'S NOTABLE IS THE AMOUNT OF DIVERSITY HERE.
WOMEN, MEN, PEOPLE OF COLOR. THAT WILL BE A THOUGHTFUL CONVERSATION WITH INVESTORS. HOW ARE YOU STILL THINKING ABOUT DIVERSITY IN HOLLYWOOD? ED: THIS INDUSTRY IS CHANGING. ALL THESE PLAYERS WANT A PIECE OF THE PIE. CAROLINE: WE WILL DISCUSS IT. SO MUCH MORE AHEAD.
♪ CAROLINE: LIVE FROM L.A. ED: THIS IS A MASSIVE INDUSTRY. VIDEO GAMES. WHAT A MOMENT.
EA ENTERTAINMENT PRESIDENT. I WORKED OUT OVERNIGHT THE FIRST YEAR I PLAYED FIFA, 2002, THE BIG DEVELOPMENT FOR YOU IS YOU RENAMED AND CHANGED THE DEAL WITH FIFA. THAT'S WELL-DOCUMENTED. IT'S BEEN A WEEK OF FULL DISTRIBUTION. THAT WAS A BIG CHANGE. >> FOR ALL OF US. WE ARE SO OPTIMISTIC. WE WILL TALK MORE ABOUT FC IN THE EARNINGS CALL.
THE SENTIMENT IS VERY HIGH. ENGAGEMENT IS HIGH. THIS IS AN INCREDIBLE MOMENT TO LAUNCH OUR OWN BRAND. WE ARE LOOKING FORWARD TO ANOTHER 30 YEARS OF INCREDIBLE EXPERIENCES. ED: YOUR JOB IS LICENSING, STUDIOS. IS IT POSSIBLE TO GO BACK TO FIFA? THEY ASKED FOR TOO MUCH MONEY? >> WE SOUGHT IS A GREAT OPPORTUNITY FOR MORE FLEXIBILITY, CREATIVITY. WE HAVE 300 CLUBS IN THE GAME.
IT ALLOWS DEEPER PARTNERSHIPS WITH THEM, WITH NIKE. WE CAN HAVE MORE CREATIVE TOOLS FOR PLAYERS. IT'S AN OPPORTUNITY TO EVOLVE. FIFA WAS A GREAT PARTNER. WE WILL LOOK TO POTENTIALLY DO WORLD CUP PARTNERSHIPS.
IT'S A BIGGER FUTURE, MORE EXPENSIVE. CAROLINE: CREATIVE TOOLS. THE STUDIOS DEVELOP GAMES. OXYGEN IS SUCKED OUT OF THE ROOM AROUND AI THIS YEAR.
IS THAT GOING TO SUPERCHARGE THE WAY YOU PROVIDE CONTENT? >> IT'S AN EXCITING TOPIC FOR GAMING. I WENT BACK TO THE ARCHIVES. I WAS THINKING ABOUT AI. IN 1988, 22 OF THE PLAYERS IN MADDEN WERE AI PLAYERS. WE'VE ALWAYS BEEN CONNECTED. THIS IS A NEW ERA. IT IS GOING TO OPTIMIZE WHAT WE HAVE FOR TOOLS AND WORKFLOWS AND HELP YOUNGER PLAYERS CREATE BETTER EXPERIENCES. IT WILL BE AN EXPANDER OF CONTENT AND FREQUENCY.
IT CAN BE TRANSFORMATIVE WITH BUSINESS MODELS AND SCALE. WE HAVE 700 MILLION PLAYERS IN NETWORK. THE IDEA OF KEEPING THE COMMUNITY SAFE WILL PLAY A MEANINGFUL ROLE IN THAT TRANSFORMATION. CAROLINE: IN YOUR ARCHIVES, YOU'VE BEEN AT THE BUSINESS 27 YEARS. LAURA: I WAS YOUNG. CAROLINE: YOU SCALED.
WHEN YOU LOOK AT YOUR TITLES, YOU'VE BEEN HIGHLIGHTED AS ONE OF THE MOST POWERFUL WOMEN IN SPORT. THIS SHOWS THE POWER OF GAMING. ED: CONTENT. CAROLINE: LET'S TALK ABOUT THE SCALE. DOES IT GO UNNOTICED? LAURA: PERHAPS. 3.5 BILLION GAMERS IN THE WORLD. THEY ARE NOTICING. $350 BILLION INDUSTRY.
IT IS SIGNIFICANT. IT OUT SIZES SOME OTHER CONTENT FOR SURE. I AM EXCITED ABOUT WHAT GAMING BRINGS TO CULTURE/SOCIETY. GAMING IS ABOUT PLAYING.
THEY HAVE CREATIVE SELF-EXPRESSION IN GAMES. THEY ARE WATCHING OTHERS PLAY. THEY ARE SOCIALLY CONNECTING AROUND THIS. IT IS A SIZABLE INDUSTRY. PEOPLE PLAY GAMES. WE ARE INSPIRED BY THAT. WE HAVE SO MUCH GROWTH AHEAD OF US.
GEN Z AND JEN ALPHA HAVE GROWN UP, THIS IS THEIR PREFERRED CHOICE. THIS IS AHEAD OF US. THEY ARE JUST ENTERING INTO MARKET. I'M OPTIMISTIC ABOUT THE GROWTH AHEAD. ED: THE SEISMIC SHIFT IS MICROSOFT'S ACQUISITION OF ACTIVISION, IF IT GOES. WHERE DOES THAT LEAVE YOU? YOU ARE THE BIGGEST INDEPENDENT STUDIO LEFT. DO YOU BECOME A TARGET? HOW DO YOU STAY COMPETITIVE? LAURA: WHAT AN AMAZING DEAL. I AM POSITIVE ABOUT IT.
THIS WILL LOOK TO BE THE LARGEST TECH ACQUISITION IN U.S. HISTORY I BELIEVE. IT'S A GAMING COMPANY. IT PUNCTUATES THE SIGNIFICANCE OF GAMING. I'M OPTIMISTIC ABOUT WHAT THIS MEANS AS THE NEXT STANDARD OF HOW WE ARE SEEN. HOW WE CAN PARTNER.
THE SIGNIFICANCE IN CULTURE. FOR ELECTRONIC ARTS, MAKING GAMES IS COMPLICATED. IT'S A HIGH FORM OF MEDIA. A LOT OF COMPANIES HAVE TRIED. I WOULD IMAGINE COMPANIES ARE INTERESTED IN ELECTRONIC ARTS. WE ARE GOOD AT MAKING GOOD GAMES. WE ARE MOSTLY FOCUSED ON OUR STRATEGY AND THE FUTURE AND EXECUTING WELL FOR THE GROWTH AHEAD. CAROLINE: WONDERFUL TO HAVE TIME WITH YOU.
THE WORK WITH DIVERSITY, WE REALLY APPRECIATE IT. THANK YOU. SO MUCH MORE AHEAD, ACROSS THE WORLD OF ENTERTAINMENT. ED: LIVE FROM L.A., BLOOMBERG SCREEN TIME. CAROLINE: THEY'VE IDENTIFIED THE ONES TO WATCH IN THE FUTURE BUSINESS, ENTERTAINMENT, GAMING. WE ARE SO PLEASED TO DIG INTO THE FUTURE OF CONTENT.
PAGE, WELCOME. >> THANK YOU FOR HAVING ME. ED: WHAT IS YOUR JOB? PAIGE: I'M AN ANNOYING MULTI- HYPHENATE.
CAROLINE: BRANDS COME TO YOU BECAUSE OF YOUR REACH. WHAT DO YOU MAKE OF THE CONTENT? WHERE DO YOU ALIGN YOURSELF? TIKTOK, INSTAGRAM? PAIGE: I THINK TIKTOK IS THE FUTURE. TIKTOK ADDS, THE AMOUNT YOU CAN GO VIRAL ON TIKTOK IS SIGNIFICANT. IF YOU HAVE A PODCAST, A PARTICULAR SOUNDBITE THAT GOES VIRAL, YOU NOW OVERNIGHT HAVE A MASSIVE FOLLOWING. IF THERE IS A PRODUCT, YOU ARE BEING PUSHED A PRODUCT WHO IS AUTHENTICALLY SELLING IT TO YOU IN A RELATABLE, COMEDIC WAY, PEOPLE RELATE TO THAT.
ED: WE FOUND YOU EVERYWHERE. X FORMERLY KNOWN AS TWITTER. DO YOU MAKE A PIECE FOR EACH ONE? OR DO YOU JUST SEND IT FAR AND WIDE? IT IS TIME CONSUMING AND ENERGY INTENSIVE. CAROLINE: IT DEPENDS. PAIGE: WITH DIFFERENT CLIENTS, THE SCOPE IS DIFFERENT. MAYBE IT'S A YOUTUBE AD FOR ONE
CLIENT. MAYBE FOR ANOTHER IT IS USER GENERATED CONTENT. SOMETIMES THEY ARE PUSHING IT JUST ON THEIR SOCIALS. IT DEPENDS ON THE CLIENT. CAROLINE: ARE YOU EMBRACING AI? PAIGE: THE ONLY WAY IS THROUGH CHATGPT. I USE IT EVERY DAY FOR PITCHES
FOR DIFFERENT BRANDS, SOMETIMES FOR RESEARCH. CAROLINE: HOW CONFIDENT LONG-TERM STABILITY OF THE WORLD IN WHICH YOU WORK, DO YOU FEEL HOW MUCH COULD YOU MONETIZE? PAIGE: I FEEL GOOD ABOUT IT. I THINK THAT IS THE WAY THINGS ARE MOVING. WE ARE MOVING AWAY FROM
TRADITIONAL COMMERCIALS AND ADVERTISING, MORE TOWARD MICRO INFLUENCERS AND COMEDIANS, WORKING WITH BRANDS TO SELL PRODUCTS. THAT IS THE WAY MARKETING IS GOING. I GET MORE THINGS FROM INSTAGRAM ADS THAN I EVER DID FROM COMMERCIALS ON TELEVISION. ED: YOU HAVE A GOOD FOLLOWING. NOT MASSIVE. WHO DO YOU LOOK UP TO? PAIGE: WELL.
ED: OR IS THAT THE WRONG STRATEGY? PAIGE: I LOOK TO A LOT OF PEOPLE. PODCASTERS. BOBBY OALTOFF. SHE BLEW UP OVERNIGHT. SHE HAD ONE PODCAST EPISODE WITH A HILARIOUS COMEDIAN THAT BLEW UP. HER NEXT GUEST WAS STRAIGHT. THESE LITTLE SOUNDBITES WENT VIRAL ON TIKTOK. -- HER NEXT GUEST WAS DRAKE. ED: THANK YOU.
CAROLINE: IT'S ABOUT THE WAY IN WHICH YOU CAN HARNESS OVERNIGHT SUCCESS. WE WILL BE DISCUSSING THAT WITH KRIS JENNER ON STAGE IN A LITTLE BIT. ♪ CAROLINE: LIVE FROM L.A., BLOOMBERG
SCREEN TIME. ED: LOOK. WRITERS STRIKE DONE. ACTORS STRIKE CONTINUES. CAROLINE: THE ALLOCATION OF CAPITAL CURRENTLY DISTRIBUTED AROUND HOLLYWOOD, HOW CONTENT IS PRODUCED. WHERE IS THE WINNING FORMULA? DONNA LANGLEY, PERFECT GUEST YESTERDAY. SHE HAD SOME WINNERS THIS YEAR. >> IT HAS NEVER BEEN MORE VOLATILE.
WE SAW SIGNS OF LIFE THIS SUMMER. GENERALLY SPEAKING, BOX OFFICE IS DOWN GLOBALLY 20%. THIS SUMMER IT WAS 5% DOWN. IT WOULD SUGGEST EVEN THOUGH THERE WERE WINNERS AND LOSERS, WE HAD THE BIG JUGGERNAUTS BUT MOVIEGOING BEGETS MOVIEGOING.
WHEN THERE IS A SEASON FILLED WITH GOOD MOVIES PEOPLE WANT TO SEE, I WAS MADE TO FEEL OPTIMISTIC ABOUT WHAT WE SAW. >> YOU MENTIONED OPPENHEIMER. YOUR BIG MOVIES WERE MARIO AND OPPENHEIMER. WHICH WAS A BIGGER SURPRISE? DONNA: OPPENHEIMER. R RATED, THAT SUBJECT MATTER. THE RUNNING TIME. I WASN'T SURPRISED IT WAS
SUCCESSFUL. CHRISTOPHER NOLAN. THE SINGULAR FILMMAKER. AUDIENCES GLOBALLY WANT TO SEE IT. I WAS SURPRISED AT THE DEMOGRAPHIC OF THE AUDIENCE. YOUNG TEENAGERS ALL THE WAY TO AN OLDER AUDIENCE.
IT WAS SURPRISING. >> YOU USED THE WORD SINGULAR TO DESCRIBE CHRISTOPHER NOLAN. IN CONVERSATIONS I'VE HAD, THERE SEEM TO BE SOME PEOPLE DRAWING CONCLUSIONS FROM OPPENHEIMER.
THEY THINK IT'S A GOOD SIGN FOR OTHER LONG, BIG DRAMAS. DO YOU FEEL LIKE IT SAYS ANYTHING ABOUT THE BUSINESS OR IS IT THE CASE CHRIS NOLAN AND QUENTIN TARANTINO, THEY ARE BRAND. PEOPLE SHOW UP TO SEE THEM. I'M NOT SURE IF THAT MEANS ANYTHING, EVEN MARTIN SCORSESE. DONNA: CHRISTOPHER NOLAN MAKES FILMS FOR THE BIG SCREEN. YOU CAN WATCH A CHRISTOPHER NOLAN MOVIE AT HOME.
EVERYTHING HE DOES FROM SHOOTING IMAX TO 70 MILLIMETER TO THE WAY HIS FILMS ENCOURAGE AUDIENCES TO EXPERIENCE HIS FILMS IN THE LARGE-FORMAT ALL SPEAKS TO A SINGULAR CINEMATIC EXPERIENCE. YOU KNOW WHAT YOU'RE GOING TO GET. A VERY FULFILLING EXPERIENCE AT THE MOVIE THEATER.
QUITE FRANKLY, VALUE FOR YOUR MONEY. ED: YOU JUST HEARD FROM A POWER PLAYER. CAROLINE: A DAME NO LESS. ED:
THERE IS A RISK NEXT SUMMER THERE ARE NO MOVIES, NO FILMS AT THE BOX OFFICE. THAT'S A BIG CONCERN FOR THEM. THAT'S AN IMPETUS TO GET SOMETHING DONE. CAROLINE: ULTIMATELY PROTECTING AND REEVALUATING HOW MONEY IS ALLOCATED. HOW YOU PROTECT THEM FROM
FUTURE INNOVATIONS, AI BEING TOP OF MIND. ED: AND THE CONSENSUS OPPENHEIMER WAS A HUGE SURPRISE. LET'S KEEP IT GOING. YOU HAVE AN EMPHASIS ON MUSIC.
YOUR FIRM LOOKS ACROSS THE ENTERTAINMENT SPACE. WHAT IS BUSINESSLIKE? >> IT'S A FIGHT. SO GOOD TO BE HERE. BUSINESS IS GREAT. WE HAVE A LOT OF OPPORTUNITIES
IN THE LANDSCAPE TO BE THINKING THROUGH HOW WE CAN BE SUPPORTIVE OF CREATORS WITH CAPITAL TO SUPPORT WHAT THEIR NEXT PHASE OF THEIR LIFECYCLE LOOKS LIKE. IN PARTICULAR, AFTER THE SUMMER OF STRIKES, OBVIOUSLY LOOKING TO SEE SOME RESOLVE, WITH RESPECT TO THE ACTORS STRIKE, YOU ARE SEEING CREATORS THINKING ABOUT HOW THEY CAN ENGAGE WITH CAPITAL PARTNERS. WE ARE EXCITED ABOUT ALL THOSE OPPORTUNITIES. WE SPEND A LOT OF TIME IN MUSIC.
WE BELIEVE AND HOW NON-CORRELATED IT IS AND HOW PERPETUAL THE ASSET IS AND HOW IMPORTANT IT IS TO THE HUMAN CONDITION. CAROLINE: WHAT DOES INCOME REVENUE STREAM LOOK LIKE FOR YOU? YOU BUILD BUSINESSES FOR MORGAN STANLEY, GE. THIS IS YOUR SECOND TIME BUILDING YOUR OWN BUSINESS. WHAT IS THE MONETIZATION BUSINESSLIKE IN MUSIC RIGHTS? SHERRESE: WE ARE TALKING ABOUT HOW TECHNOLOGY HAS EMPOWERED HOW CONSUMERS CAN PULL CONTENT. THAT HAS ALLOWED FOR HOW STREAMING HAS DEMOCRATIZED WHO CAN ENGAGE IN THE MUSIC SPACE. YOU ARE ALSO SEEING ACROSS THE
MEDIA SPACE, HIGHLY ENGAGED, DIVERSE AUDIENCES CAN NOW TELL YOU WHERE THEY WANT TO SPEND TIME. WE SEE VALUE IN DEEP ENGAGEMENT WITH AUDIENCES AND FIND WAYS TO INVEST BEHIND THEM. YOU CAN PARTICIPATE IN THE OVERALL ECONOMY OF HOW MUSIC IS ENGAGED. ED: GET IN EARLY. THE TALENT, BEFORE ONE OF THE BIG PLAYERS COMES IN. YOU HAVE PEOPLE POSTING THEIR OWN CONTENT, INCREDIBLE TALENT, VOCALLY, MUSICIANS, ABOUT HOW PEOPLE WATCH MUSIC.
HOW DO YOU PLAY THAT MARKET? SHERRESE: BECAUSE WE ARE CONNECTED TO THE ORIGINAL IP, WHEREVER IT IS USED, IT IS PLACES WHERE IT IS A MONETIZATION EVENT THAT ALLOWS OUR INVESTORS TO BENEFIT. TIKTOK, YOUTUBE, SPOTIFY, APPLE MUSIC, WATCHING THINGS, THOSE ARE ALL PLACES THAT CREATE VALUE FOR THE UNDERLYING IP. CAROLINE: WHO ARE YOUR INVESTORS AND HOW DO THEY CHANGE THIS LANDSCAPE? SHERRESE: WE ARE A PRIVATE EQUITY AND ASSET MANAGEMENT FIRM. TRADITIONAL INVESTORS YOU WOULD SEE IN ANY OTHER FIRM. PENSION FUNDS, ENDOWMENTS, FOUNDATIONS, LARGE-SCALE PARTNERS. WE HAVE A STRONG PARTNERSHIP WITH THE TEAM AT APOLLO.
WE HAVE A NUMBER OF INVESTORS THAT ARE TRADITIONAL. MOSTLY WE WORK ON THE BEHALF OF PEOPLE LOOKING TO LIVE THEIR LIFE WITH DIGNITY IN RETIREMENT. WE ARE PROUD OF THE FOUNDATIONS WE HAVE. ED: THAT WOULD BE REMISS OF US NOT TO BRING UP THE STORY OF THE YEAR FOR MANY. TAYLOR SWIFT. PART OF THAT STORY HAS BEEN MUSIC RIGHTS.
I WONDER WHAT THE TRICKLE-DOWN OF THE NEGOTIATIONS AT THE TOP HAVE FOR YOU, LOWER DOWN AT THE EARLIER STAGE. SHERRESE: IT IS THE FEM SUMMER. BEYONCÉ, TAYLOR SWIFT. BEYONCÉ BREAKING RECORDS. IT'S BEEN A GREAT SUMMER TO SHOWCASE THE POWER OF THE FEMALE ECONOMY WITH RESPECT TO MUSIC, ALSO WITH RESPECT TO CONTENT. WE SEE THOSE TRENDS. WE'VE BEEN INVESTING BEHIND THEM. WE ARE EXCITED ABOUT
CONTINUING. FROM THE TOP DOWN TO OWNERS OF IP, WE PARTICIPATE IN THAT. WE HAVE SONGS IN OUR PORTFOLIO THAT WERE PART OF THE BARBIE SOUNDTRACK, ALL THE WAY TO WRITERS WHO HAVE WRITTEN WITH BEYONCÉ AND TAYLOR SWIFT. WE GET THE BENEFIT BY BEING A
PART OF THAT ECOSYSTEM. CAROLINE: GREAT TO HAVE TIME WITH YOU. SHERRESE: THANK YOU. CAROLINE: COME BACK ON THE SHOW. COMING UP, WE TALK ABOUT THE INTERSECTION OF MEDIA AND ENTERTAINMENT. LIZZIE FRANCIS JOINS. ED:
LIVE FROM HOLLYWOOD, WHERE THE MONEY IS COMING FROM. THIS IS BLOOMBERG. ♪ CAROLINE: WE ARE LIVE FROM L.A. ON BLOOMBERG SCREEN TIME. WE ARE LOOKING AT HOW THE MONEY IS FLOWING IN THIS INDUSTRY, PUBLIC OR PRIVATE MARKETS. ENTERTAINMENT AND CONTENT
CREATION IS IN THE VC SPOTLIGHT. LIZZIE FRANCIS HAS $900 MILLION IN MANAGEMENT. M13 IS AN OFFERING OF OPERATIONS AND EXPERTISE. TALK ABOUT ALLOCATING MONEY NOW. LIZZIE: THANK YOU FOR HAVING ME. HARD TO BELIEVE A YEAR AGO, CHATGPT WAS RELEASED. WE'VE SEEN UNBELIEVABLE PROLIFERATION OF AI RELATED BUSINESSES. 1-4 STARTUP DOLLARS IS NOW
GOING TO AN AI RELATED BUSINESS. ED: YOU LEAD ALL THESE ROUNDS. WHY? WHY IS IT IMPORTANT? LIZZIE: WE ARE MORE THAN CAPITAL. WE LIKE TO GO BEYOND CAPITAL IN EVERY WAY WITHOUT FOUNDERS. AT THE EARLY STAGE, THEY ARE EXPECTED TO BE EVERYTHING.
IF WE LEAD THE ROUND AND THESE BUSINESSES, WE CAN PARTNER WITH THEM AND HELP THEM ON EVERYDAY CHALLENGES THAT WILL HELP THEM GROW THEIR BUSINESSES FROM AN EARLY STAGE. WE RECENTLY LET AROUND IN A HEALTH CARE PLATFORM THAT DIAGNOSIS POWERED BY AI, HEALTH CONDITIONS PEOPLE MIGHT HAVE. PROMINENT CONDITIONS LIKE KIDNEY OR ASTHMA. YOU HAVE THIS INCREDIBLE PLATFORM POWERED BY AI GIVING CLINICIANS THE ABILITY TO WORK WITH PATIENTS AND GET THEM PREVENTATIVE CARE AHEAD OF TIME. WHEN WE PARTNER WITH SOMEONE LIKE THAT, WE WANT TO BE ALONGSIDE THEM.
THEY ARE HAVING REAL TRANSFORMATIONAL OUTCOMES IN THE WORLD TODAY WITH HUMANS. WE WANT TO BE THERE EVERY STEP OF THE WAY. CAROLINE: THERE IS THE OPTIMISM OF HOW AI COULD HELP. THERE IS THE FEAR AI WILL DISRUPT INDUSTRIES.
ACTORS ARE STILL ON STRIKE. THE WRITERS ARE STILL COMING BACK. A LOT OF THAT HAS BEEN ABOUT AI. HOW DO YOU SEE ALLOCATION MONEY TO AI DISRUPTING CONTENT? LIZZIE: IT IS SIMILAR ACROSS ALL INDUSTRIES.
THIS SUMMER, RUNWAY HAD A MONSTER SERIES C. THEY ARE CREATING TOOLS TO HELP CREATORS PRODUCE MORE QUICKLY. THERE ARE LOTS OF WAYS AI CAN BE USED.
THERE ARE TWO KEY AREAS WE ARE INTERESTED IN. DRIVING PROLIFERATION OF DOLLARS INTO THE SPACE, THE FIRST IS THE ABILITY TO CRUNCH DATA AT A RAPID PACE AND BUILD REMARKABLE MODELS THAT CAN TRANSFORM BUSINESSES. THE SECOND IS IN PRODUCTIVITY. WE ARE MOVING THESE WROTE, MANUAL TASKS SPEEDING UP PROCESSES AND MEDIA LIKE HOW CAN I DISTRIBUTE QUICKLY? HOW CAN I CHECK FOR COPYRIGHT INFRINGEMENT AT SCALE IN A GLOBAL MARKET? THESE ARE WONDERFUL APPLICATIONS AI CAN DRIVE INNOVATION AND. WE ARE EXCITED. WE JUST LED A ROUND IN POLYMORPHIC, A SAAS POWERED BY AI CONSTITUENCY SERVICE. THAT'S A MOUTHFUL. THEY ARE TACKLING PRODUCTIVITY. EVERY DAY ACROSS THE U.S., A
LOCAL GOVERNMENT IS MIRED IN OLD-FASHIONED, ARCHAIC ISSUES ON PROCESS. YOU WANT TO THROW A PARTY AT A PARK? YOU NEED TO PULL A PERMIT. IT'S AN AWFUL PROCESS. ED: I DON'T THROW MANY PARTIES. LIZZIE: I'M SURE THERE IS PAPER INVOLVED. THERE MIGHT BE PHONE CALLS. IMAGINE THAT HAPPENING MILLIONS OF TIMES ACROSS THE U.S.
THEY ARE TAKING THE COST OUT OF OPERATIONS ON THE GOVERNMENT SIDE, MAKING THAT PAIN POINT OF PRODUCTION FASTER AND THEY ARE MAKING US HAVE A MUCH BETTER CUSTOMER EXPERIENCE. ED: IT'S ONE BIG PARTY HERE. LIZZIE FRANCIS, THANK YOU. WE HAVE SO MUCH MORE TO COVER. NEXT, WOMEN'S FOOTBALL. THIS IS BLOOMBERG. ♪ >> IT'S BEEN FAST AND FURIOUS FROM THE BEGINNING. LOOKING HOW TO DO THINGS DIFFERENTLY.
LOOKING AT A MODEL THAT IS NOT USUAL FOR FOOTBALL. IT'S FOOTBALL. NOT SOCCER. CLEAR THE RECORD. CAROLINE: MUSIC TO OUR BRITISH EARS. >> WE DO THINGS DIFFERENTLY. PREDOMINANTLY FEMALE OWNED, OPERATED BUSINESS.
THE WAY WE ARE APPROACHING COMMUNITY FIRST, WE ARE ENGAGED WITH OUR COMMUNITY. WE HAVE FANS THAT SHOW UP EVERY HOME GAME THAT WE SELL OUT. IT'S THIS FLYWHEEL. WE WANT TO PRODUCE ON THE PITCH FOR OUR FANS. ED:
DAVID BECKHAM GOES LATE IN HIS CAREER TO AMERICA. A SMALL STADIUM, EMPTY. YOU HAVE THIS ENORMOUS FOLLOWING ALREADY. WHEN YOU GET READY TO PLAY, YOU ARE YOUNG, WITH RESPECT, WHAT IS IT LIKE GETTING READY FOR THE GAME AT THAT LEVEL? >> IT'S HONESTLY FUN. I LOVE SEEING THE FANS. THE CHANTS. I LOVE HEARING IT. IT'S A COMMUNITY THERE.
YOU FEEL SUPPORTED. WHETHER LOSING OR WINNING, I FEEL SUPPORTED BY THE FANS. I FEEL UPLIFTED. IT'S AMAZING. CAROLINE: THAT UPLIFT IS SOMETHING COMPANIES WANT TO ASSOCIATE WITH. YOU DID A PHENOMENAL DEAL WITH DOORDASH. HOW ARE YOU ENSURING YOU ARE MONETIZING A GREAT FEELING? >> OUR REVENUE GROUP HAS DONE A GREAT JOB.
THAT 10% MODEL, ENGAGING IN GIVING BACK TO THE COMMUNITY WITH EVERY SPONSORSHIP, THAT'S BEEN A HUGE PART OF OUR SUCCESS. CAROLINE: IS THAT SOMETHING THAT ATTRACTED YOU? WAS IT OBVIOUS THIS WAS THE CALLING? >> I MEAN YEAH I FEEL LIKE MAKING THE DECISION WAS HARD BUT ONCE I FELT THAT WAS AT HOME, I FELT GOOD ABOUT MY DECISION. BEING A PART OF THIS CLUB IS AMAZING. IT IS SO MUCH MORE THAN SOCCER. I LOVE BEING PART OF A COMMUNITY LIKE THAT, WITH SO MANY POWERFUL WOMEN. CAROLINE: L.A. SUCCESS STORY. SURROUNDING THE WORLD OF
SOCCER, WE CALL IT FOOTBALL, ANGEL FC BEING ONE OF THE ONES TO WATCH. JOEL WEBER, WHO ELSE IN THIS LIST HAS CAUGHT YOUR ATTENTION? >> WE WANTED TO SPOTLIGHT NAMES YOU MAY NOT HAVE HEARD OF. ALYSSA, HUGE NAME. 18 YEARS OLD. WORLD CUP. HEADLINING THIS TEAM IN L.A., ALSO GRADUATING FROM HIGH SCHOOL, TURNING 18. THAT EMBODIES IT.
ANOTHER GROUP, D.C. WE HAVE THESE NAMES BASICALLY LEADING THE CHARGE ON WHAT D.C. WILL LOOK LIKE WHEN IT TAKES ON MARVEL. MARBLE HAS BEEN A UNIVERSE. ED: DON'T TEMPT ME WITH A BATTLE OF THE SUPERHEROES. THERE WAS INTERESTING TO SEE
MUSIC, RESTAURANTS. >> ANYONE WHO CAN TOUCH TAYLOR SWIFT RIGHT NOW, SHE HAS GONE TO THE HEIGHTS OF HIP-HOP. IT STARTED WITH DRAKE. ED: JOEL WEBER, TERRIFIC. CAROLINE: FASCINATING. NOT ONLY ARE THEY THE UP-AND-COMING, IT IS PEOPLE MAKING MASSIVE MOVES. WE WILL BE SPEAKING WITH THE CO-CEO OF NETFLIX, JOINING LUCAS SHAW ON STAGE AND THE YOUTUBE CEO. ED:
I'VE GOT AN INTERESTING VIDEO GAMES CONVERSATION COMING UP. CAROLINE: KRIS JENNER. ALMOST 2 BILLION FOLLOWERS ACROSS THE HOUSEHOLD. THIS IS BLOOMBERG.
2023-10-18 21:20
Show Video
Other news