FTX under fire | Bloomberg Technology 11/15/2022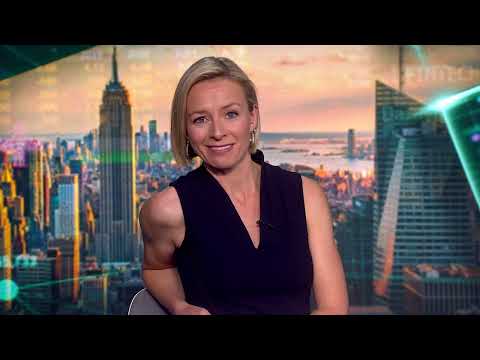 Show Video
>> A VERY GOOD MORNING GOOD WELCOME TO "DAYBREAK: AUSTRALIA ." SHERY: I AM SHERY AHN, RIGHT ALONGSIDE HAIDI, TWO RUSSIAN ROCKETS REPORTEDLY LAND AND POLAND, KILLING TWO PEOPLE, BUT KREMLIN DISMISSES THE CLAIM AS NATO I LIES DISMISS THE INFORMATION. -- NATO ALLIES LOOK FOR MORE INFORMATION. HAIDI: CONDEMNING THE WAR IN UKRAINE CITING THE CONFLICT'S TOLL ON THE ECONOMY. WE ARE LIVE IN BALI. SHERY:
AND THE KEY FOR FED MODERATION. HAIDI: IN SINGAPORE FOR DAY TWO OF THE BLOOMBERG ECONOMY FORUM AND ASIA MARKETS WAKING UP TO A FRESH ROUND OF GEOPOLITICAL UNCERTAINTY. WE ARE HEARING REPORTS OF TWO RUSSIAN MISSILES HITTING POLAND, BEING A NATO TERRITORY AS WELL. WE ARE HEARING OF TWO FATALITIES. THIS OF COURSE HAPPENED AS WE GET THAT COMMUNIQUÉ FROM THE G20, OR AS PRESIDENT ZELENSKYY CALLED A COME OF THE G 19.
THE ROLE OF RUSSIA VERY MUCH TOP OF MIND ON A DAY LIKE TODAY. SHERY: THE COMMUNIQUÉ EXPECTED TO REFLECT ALL MEMBERS REJECTING AN ERA OF WAR. WE HAVE TOUGH CONVERSATIONS COMING UP, INCLUDING THE WHITE HOUSE NATIONAL SECURITY ADVISOR JAKE SULLIVAN.
THIS IS CRUCIAL BECAUSE WE ARE TALKING ABOUT WHETHER OR NOT ARTICLE FIVE WILL BE TRIGGERED TO WE HAVE NOT SEEN THAT SINCE THE 9/11 ATTACK, AND WHAT THIS ACTUALLY MEANS FOR REALLY GEOPOLITICS ACROSS THE REGION, WE HAVE ALREADY SEEN THE MARKET REACTION, OIL PRICES JUMPING, GRAINS PRICES JUMPING, REALLY THIS WILL BE VERY CONSEQUENTIAL, AS WE UNDERSTAND THE STORY GOING THROUGH THIS MORNING. HAIDI: ALSO VERY CONSEQUENTIAL WHEN IT COMES TO WHAT WE SEE FOR RISK ASSETS, PARTICULARLY AS WE HAVE SEEN THIS DROWNED -- THIS DOWNTREND. WE ARE SEEING THE DOLLAR NOW STAGING A BIT OF A SAFE HAVEN RALLY CAN TAKE A LOOK AT THE ASIA MARKETS GIVEN GEOPOLITICS THIS MORNING FOR DESTINY FUTURES, SEEING A LITTLE BIT SOFTER. THE AUSSIE DOLLAR ACTUALLY INTERESTING, HOLDING ONTO GAINS DESPITE THE FACT THAT WE ARE SEEING A LITTLE MORE STRENGTH IN THE U.S. DOLLAR, 67 U.S. SAND SPEED WE KNOW THE AUSSIE HAS BEEN BENEFITING FROM A LOT OF THESE TAILWINDS. A BETTER PICTURE NOT JUST GEOPOLITICALLY BUT ALSO POTENTIALLY ECONOMICALLY FOR CHINA AS THEY FIND THAT SLOW PATH OUT OF COVID ZERO. DOWN AGAIN, 139.
SHERY: IT HAD BEEN HANGING AROUND 149 FOR A WHILE. TAKE A LOOK AT HOW U.S. STOCKS FINISH ACROSS WALL STREET COULD WE SAW THAT GAIN STILL PULLING MARKETS HIGHER DESPITE THE FACT THAT WE DID HAVE PRESSURE FROM THOSE GEOPOLITICAL TENSIONS AND REPORTS OF THE RUSSIAN ROCKETS HITTING POLAND. WE HAVE WTI FINISHING AROUND $87 A BARREL. WE ALREADY HAVE THAT MOMENTUM UPWARDS, GIVEN THAT OCTOBER PRODUCER PRICES ROSE LESS THAN EXPECTED, THIS FOLLOWING OF COURSE CPI NUMBERS FROM THE PREVIOUS WEEK AS WELL. STILL, TREASURIES ENDING HIGHER, WE ARE TALKING ABOUT REALLY THAT SAFE HAVEN REALLY SENDING THE 10-YEAR YIELD TOWARD THE .3.78 LEVEL. SHERY: -- HAIDI: LET'S GET MORE ON THE TOP STORIES.
LET'S BRING IN WHITE HOUSE REPORTER JORDAN FABIAN. GREAT TO HAVE YOU WITH US. HAVE WE HAD ANY REACTION FROM THE WHITE HOUSE, GIVEN THAT WE ARE EXPECTING TO HEAR FROM THE U.S. NATIONAL SECURITY ADVISOR, HERE IN SINGAPORE AT THE NEW ECONOMY FORM THIS MORNING? WE HAVE HEARD FROM A NUMBER OF EUROPEAN ALLIES IN RESPONSE TO THESE REPORTS. JORDAN:
SO PRESIDENT BIDEN, WHO IS OUT THE G 20 SUMMIT, JUST GOT OFF THE PHONE WITH POLISH PRESIDENT DUDA. WE DON'T HAVE A DESCRIPTION FROM THE WHITE HOUSE OF WHAT EXACTLY THEY DISCUSSED, BUT WE CAN SUSPECT THAT THE PRESIDENT AND HIS TEAM ARE IN INFORMATION GATHERING MODE RIGHT NOW, TRYING TO FIGURE OUT EXACTLY WHAT HAPPENED SURROUNDING THIS REPORTED MISSILE STRIKE AND THAT IS CONSEQUENTIAL AS YOU MENTION AT THE TOP, POLAND IS A NATO ALLY. THERE COULD BE DISCUSSIONS ABOUT TRIGGERING ARTICLE FIVE, THAT MUTUAL DEFENSE PACT, MUTUAL PROVISION OF THE ALLIANCE, BUT THEY COULD DO THINGS SHORT OF THAT IF THIS IS DEEMED TO BE SOME KIND OF INTENTIONAL ACTION BY RUSSIA. THERE IS ARTICLE FOUR, WHICH PROVIDES FOR CONSULTATION AMONGST ALLIES, SO YOU CAN SEE U.S., POLAND, AND THERE PARTNERS HAVE SOME MEETINGS OVER THE NEXT TWO DAYS TO FIGURE OUT HOW TO MOVE FORWARD. EVERYONE HAS BEEN WORRIED ABOUT SPILLOVER EFFECTS OF THE UKRAINE WAR AND WHETHER THAT WILL TRIGGER A REGIONAL CONFLICT. THAT IS SOMETHING THE U.S.
AND ITS ALLIES WANT TO AVOID. SHERY: THIS IS ALSO COMING AT A TIME WHEN WE ARE HEADED TOWARD A DIVIDED CONGRESS IN THE WHITE HOUSE, TRYING TO GET MORE AID FOR UKRAINE, SO WHAT ARE THE PROSPECT OF THAT HAPPENING? JORDAN: WELL, YOU CAN EXPECT THE WHITE HOUSE TO ASK CONGRESS FOR A NEW PACKAGE OF UKRAINE AID, BEFORE THE NEW CONGRESS TAKES CONTROL IN JANUARY COULD THAT IS BECAUSE THE HOUSE, WHICH IS LIKELY TO FALL INTO REPUBLICAN HANDS, IS GOING TO HAVE A MAJORITY THAT IS A LITTLE MORE SKEPTICAL OF UKRAINE AID THAN THE DEMOCRATIC LEADERS THAT HAVE BEEN IN CONTROL IN THE LAST TWO YEARS THEY WANT TO GET AS MUCH AID AS POSSIBLE BEFORE THE JANUARY DATE HITS, WHEN REPUBLICANS TAKE OVER. SHERY: WHITE HOUSE REPORTER JORDAN FABIAN JOINING US THERE WITH THE LATEST THAT WE ARE HEARING ON THE CONFLICT IN UKRAINE. NOW LET'S BRING IN DANIEL FREED, FORMER U.S. AMBASSADOR. THANK YOU FOR JOINING US THIS
LAST MINUTE. WHAT ARE YOUR EXPECTATIONS WITH WHAT IS HAPPENING AROUND POLAND AND IN FACT, IF THOSE POCKETS -- ROCKETS DID LAND IN YOUR COUNTRY, WHAT WOULD BE YOUR RESPONSE? AMB. FRIED: THERE IS AN OLD SAYING IN THE U.S. INTELLIGENCE COMMUNITY -- IT WOULD BE A MISTAKE TO JUMP TO HARD CONCLUSIONS ON THE BASIS OF THE INITIAL REPORT. WE KNOW THAT SOMETHING FELL UPON A POLISH VILLAGE. TWO PEOPLE WERE KILLED. THE P -- THE POLLS ARE TRYING TO ASCERTAIN WHAT HAPPENED.
IT MAY HAVE BEEN AN AXLE -- ACCIDENTAL ATTACK. HE MAY HAVE BEEN A UKRAINE DEFENSE MISSILE LANDED BY ACCIDENT, BECAUSE UKRAINE IS UNDER ATTACK BY RUSSIA, THEY ARE TRYING TO DEFEND THEMSELVES OR THE FIRST IN ANY CASE LIES WITH RUSSIA, BUT WHETHER THIS WAS A DELIBERATE ATTACK ON A NATO COUNTRY IS NOT YET CLEAR. IT IS EXCELLENT NEWS THAT PRESIDENT BIDEN AND POLISH PRESIDENT DUDA HAVE SPOKEN WITHIN THE HOUR. IT IS ALSO GOOD NEWS THAT THE NATO, THE NORTH ATLANTIC COUNCIL, NATO'S BODY, POLICY BODY, IS DISCUSSING THIS ISSUE. I THINK EITHER NOW OR WILL TOMORROW COME AND NATO INVESTORS WILL DISCUSS THIS, BECAUSE CLEARLY POLAND HAS A RIGHT TO EXPECT SUPPORT FROM ITS NATO ALLIES.
THE QUESTION IS, FIRST, WHAT HAPPENED, WAS THIS A DELIBERATE ATTACK? ANOTHER QUESTION WAS, DO WE NEED TO INCREASE POLAND'S CAPABILITY FOR AIR DEFENSE? THE THIRD QUESTION IS, SHOULDN'T WE BE INCREASING OUR SUPPORT FOR UKRAINE'S AIR DEFENSE? BECAUSE THIS MAY BE AN ATTEMPT BY RUSSIA TO TRY TO INTIMIDATE THE ALLIANCE, TO TRY TO FRIGHTEN US BY THE PROSPECT OF ESCALATION, AND WE NEED TO BE VERY STEADY. IT IS TOO EARLY TO SAY WHETHER THIS WAS A DELIBERATE RUSSIAN ATTACK ON A NATO ALLY. HAIDI: THAT'S WHAT I WAS GOING TO ASK, THE DELIBERATE INTENT IS WHAT WILL BE MAKING THE DISTANT -- DIFFERENCE WHEN IT COMES TO TRIGGERING ARTICLE FIVE. AMB. FRIED: ARTICLE FIVE OF THE NORTH ATLANTIC TREATY SAYS BASICALLY THAT AN ATTACK ON ONE IS AN ATTACK ON ALL WE DON'T KNOW IF POLAND HAS BEEN ATTACKED BY RUSSIA. THAT MAY BE. IT IS POSSIBLE. THE KREMLIN PROPAGANDA MACHINE
HAS BEEN IN OVERDRIVE, SCREAMING ABOUT ATTACKING NATO, ATTACKING POLAND, ATTACKING THE UNITED STATES, SO IT IS POSSIBLE THAT THIS IS A DELIBERATE RUSSIAN ATTACK, BUT I AM NOT CONVINCED YET. RUSSIA WOULD BE ILL ADVISED TO BECOMING MORE INVOLVED. THE RUSSIANS ARE LOSING TO UKRAINE.
WHY WOULD THEY ESCALATE? BUT IN ANY EVENT, WE DON'T KNOW WHAT THE FACTS ARE. WE DO KNOW THAT WE NEED TO STAND WITH POLAND, AND THE CONVERSATION BETWEEN PRESIDENTS BIDEN AND DUDA IS IMPORTANT IN THIS RESPECT, AND WE NEED TO BE ABLE TO SHOW COUNTRIES VULNERABLE TO RUSSIAN A AGGRESSION, LIKE THE BALTIC STATES, THAT WE HAVE THEIR BACK. IT IS TOO EARLY TO START DRAWING CONCLUSIONS ABOUT RUSSIAN CULPABILITY UNTIL WE KNOW IT. BUT THIS WILL BE, I ALMOST CAN PROMISE YOU, CONSUMED IN WASHINGTON, AS MY FORMER COLLEAGUES SCRAMBLE FOR THE BEST INFORMATION THEY HAVE GOT, SO THEY CAN BRIEF THE PRESIDENT AND THE SECRETARIES OF STATE AND DEFENSE ON THE AVAILABLE OPTIONS. HAIDI: TO YOUR POINT, AND I THINK TO SHERY'S POINT AS WELL, DOES CULPABILITY MATTER, OR SHOULD THERE BE A BROADER DISCUSSION ABOUT WHETHER THE UKRAINIANS GUYS SHOULD BE CLOSED, AIRSPACE BE CLOSED, SHOULD THERE BE A MORE ROBUST CONVERSATION ABOUT AIR DEFENSES, REGARDLESS OF MOTIVATION AND INTENT HERE? AMB. FRIED: WELL, THIS IS A SERIOUS CONVERSATION, AND YOU MAKE A SERIOUS POINT. EARLIER IN THE
WAR, A LOT OF OBSERVERS AND FRIENDS OF UKRAINE MADE SIMILAR ARGUMENTS. THE BIDEN PRESIDENT BIDEN SAID BASICALLY WE ARE GOING TO HELP UKRAINE'S DEFEND THEMSELVES, BUT WE ARE NOT GOING TO DO THE JOB FOR THEM, AT LEAST NOT YET. IF THIS TURNS OUT TO BE A DELIBERATE RUSSIAN ATTACK ON POLAND, THE QUESTION WILL ARRIVE, SHOULD WE DEPLOY AIR DEFENSES INSIDE UKRAINE? WHAT ARE THE BENEFITS? WHAT ARE THE RISKS? WHAT WILL WE GET BY DOING SO? THAT IS A CONVERSATION WE SHOULD HAVE, BUT IT IS NOT 1 -- WE SHOULD NOT DRAW CONCLUSIONS BASED ON FRAGMENTARY REPORTS. BUT THE QUESTION IS, WHAT CAN WE DO TO BEST HELP UKRAINE, GIVEN THE FACT THAT RUSSIA IS USING AIR ATTACKS TO TRY TO DESTROY CIVILIAN INFRASTRUCTURE AND POUND UKRAINIANS INTO SUBMISSION BECAUSE RUSSIA IS LOSING ON THE BATTLEFIELD? THAT IS A FAIR POINT. HAIDI: WHAT WE DO KNOW IS THIS IS A PROTRACTED CONFLICT, THAT THEY ARE INCREASING MILITARY ACTIVITIES. WE KNOW THAT THESE AIRSTRIKES
POTENTIALLY GAVE RISE TO THE LET THE RUSSIANS INTIMIDATE US. EASIER SAID THAN DONE. I THINK THE BIDEN ADMINISTRATION HAS DONE A CREDIBLE JOB OF FINDING THAT GROUND OF STEADINESS, BUT THEY WILL BE HARD PUT TO MAINTAIN IT, IF RUSSIA IS IN FACT ESCALATING IT. HAIDI: RIGHT. SHERY: THOSE TOUGH WORDS ALSO COMING OUT OF THE G20 IS WELCOME A FORMER U.S. AMBASSADOR TO POLAND, DANIEL
FREE, THANK YOU SO MUCH FOR YOUR INSIGHTS. HAIDI: LET'S GET YOU OVER TO NEW YORK. VONNIE QUINN HAS THE FIRST WORD HEADLINES. VONNIE: EXTENDING A U.N.
DEAL, ALLOWING EXPORTS OF UKRAINIAN GRAIN OVER THE BLACK SEA. THE DEAL IS SET TO EXPIRE SATURDAY. THE U.N. PLEDGED HIS GOVERNMENT'S CONDITIONS FOR A DEAL WOULD BE MET, INCLUDING MAKING SURE UKRAINE IS NOT USE THE EXPORT CORRIDOR FOR MILITARY SERVICES. U.S. AND BAHAMIAN AUTHORITIES ARE SAID TO BE DISCUSSING THE POSSIBILITY OF BRINGING SAM BANKMAN-FRIED TO THE USP HAD HE HAS TWEETED HE WILL MEET REGULATORS IN PERSON AND HE BELIEVES THEY HAVE ENOUGH MONEY TO REPAY CUSTOMERS. FTX GROUP IS OVER THE BAHAMAS PROVISIONAL LIQUIDATORS. NASA IS HOPING A THIRD TIME REALLY WILL BE THE CHARM.
THE SPACE AGENCY WILL TRY AGAIN ON WEDNESDAY TO GET THE ARTEMIS I UNMANNED MOON MISSION OFF THE GROUND. PREVIOUS LAUNCH ATTEMPTS HAVE BEEN DELAYED BY GLITCHES AND BAD WEATHER. GLOBAL NEWS 24 HOURS A DAY, ON AIR, AT BLOOMBERG @QUICKTAKE, POWERED BY MORE THAN 2700 JOURNALISTS AND ANALYSTS IN OVER 120 COUNTRIES.
I AM VONNIE QUINN. THIS IS BLOOMBERG. HAIDI? HAIDI: LOTS MORE CONVERSATIONS TO COME TODAY ON DAY TWO OF THE BLOOMBERG NEW ECONOMY FORUM, TAKING PLACE HERE IN SINGAPORE. THESE INTERVIEWS ARE COMING UP THROUGHOUT THE COURSE OF THE MORNING. SHERY: I DO HAVE A CONVERSATION ON INFLATION WITH THE CEO OF KARGIL IS WELCOME ON A VERY IMPORTANT DAY LIKE TODAY, WHERE WE HAVE SEEN GRAINS PRICES SKYROCKET. AND BARRY WILL BE JOINING US NEXT. THIS IS BLOOMBERG.
♪ >> THE GOOD NEWS IS, THERE IS A DISTINCT POSSIBILITY WE WILL SEE INFLATION MODERATE QUICKLY. BUT IT COULD ALSO TAKE 10 YEARS. THIS IS THE UNFORTUNATE REALITY OF INFLATION. HAIDI: HE WAS SPEAKING WITH US EARLIER. SHERY: THE LATEST U.S.
EQUITY MARKET RALLY IS A HEAD FAKE. LET'S BRING IN ANN BERRY, FOUNDER AND MANAGING PARTNER AT THREADNEEDLE. WE DID HAVE MARKET REPORTS ON THE PPI NUMBERS EASING, BUT AT THE SAME TIME, COMMODITIES PRICES ARE NOW RALLYING. AMY: IT IS LOOKING AT A MORE -- ANN: IT IS LOOKING AT A MORE MACRO ENVIRONMENT. THEY'RE EXPENSIVE RELATIVE TO HISTORY. ON A STANDALONE BASIS, WHEN YOU FACTOR IN CONTINUED RATES WITH THE EXPECTATION, MACRO UNCERTAINTY AS A DOLLAR IMPORTED INFLATION, AND GEOPOLITICAL ISSUES, LIKE ARE SEEING TODAY, WE ARE TALKING ABOUT ARTICLE 5, THIS IS AN EXPENSIVE MARKET I DO THINK IT WILL BE AS WE MOVE TOWARD THE END OF THIS YEAR. SHERY:
SO WHAT IS YOUR FORECAST FOR THE S&P 500 AND LEVELS WE COULD TOUCH AGAIN? ANN: WELL, WHEN YOU TAKE A LOOK AT THE U.S. CONSUMER RIGHT NOW, SHERY, DESPITE GOOD EARNINGS WE SEE, FOR EXAMPLE, THE REFRAIN WE KEEP HEARING IS CONSUMERS ARE SHIFTING AGGRESSIVELY TOWARD VALUE PURCHASE INCOME OF REAL INCOME, CONSUMER SENTIMENT IS INCREASINGLY NEGATIVE, AND WE ARE LOOKING AT NEGATIVES -- LEVELS OF CONSUMER DEBT, HERE IN THE U.S. FOR 15 YEARS. SO WHEN I LOOK AT THOSE AND I LOOK AT THE UNCERTAINTY WE HAVE GOT ON THE MACRO LEVEL, WHETHER COMMODITY, INFLATION CONTINUING, OR, AGAIN, DOLLAR INFLATION IMPORTS, I WOULD NOT BE SURPRISED TO SEE THE S&P HIT 3600 LEVELS AGAIN AS WE SEE INCOMPETENCE HITTING THE MARKET START TO DEFLATE. HAIDI: ANN, HAVE WE REACHED A BOTTOMING OUT WHEN IT COMES TO EARNINGS? IF YOU TAKE A LOOK AT THE LAST COUPLE OF QUARTERS OF S&P 500 COMPANIES, DOES IT FEEL LIKE WE ARE NEAR SOME FAIR VALUE EXPECTATION? ANN: PERSONALLY, I DON'T THINK SO, AND THE REASON I SAY THAT AS I DO NOT THINK EARNINGS HAVE YET SEEN THE IMPACT, LOOKING BACK OVER THE PAST QUARTER, NOR ARE THEY FULLY BASING AND THE IMPACT OF THE GLOBAL RECESSION. WHEN IT COMES TO, FOR EXAMPLE, CERTAIN AREAS OF TECH, I DO NOT THINK THE FULL EXTENT OF FLASHING MARKETS AND BUDGETS QUITE YET, SO I DON'T THINK WE WILL BE UNTIL THE BEGINNING OF THE NEW YEAR, WHEN REALITY REALLY KICKS IN, AND WHEN WE START TO SEE CORPORATE BUDGETS, LAYOFFS, CATEGORIES AS WELL. HAIDI:
ONE OF THE BIG THEMES THAT HAS EMERGED IN A LOT OF THE MARKET MAKERS WE HAVE BEEN TALKING TO, PARTICULARLY HERE IN SINGAPORE AT THE NEW ECONOMY FORUM, HAS BEEN FLESHING OUT THE EXCESS AS WE GET SHRINKING LIQUIDITY AND A TOUGHER ENVIRONMENT OVERALL. WHEN YOU TAKE A LOOK AT FTX, WHAT DOES THAT HAPPEN THE WAY OF IMPLICATIONS FOR THE PRIVATE SECTOR, FOR VC'S? ANN: IF YOU LOOK AT THE AVERAGE MARKDOWN IN VENTURE CAPITAL PORTFOLIO VALUATION, THEY ARE DOWN ABOUT 40%, PRIVATE EQUITY A LITTLE BIT BEHIND THAT. WHAT I THINK THE FTX SITUATION WILL ACCELERATE IS A HARDER, FASTER WRITE DOWN IN PORTFOLIOS AND THEIR VALUATION BUT I THINK YOU WOULD HAVE SEEN OTHERWISE. THE REASON I SAY THAT IS IT HAS REALLY CAPTURED INVEST -- THE IMAGINATION OF THE INVESTMENT COMMUNITY WHEN YOU LOOK AT THE ECOSYSTEM, THE SCHEMATICS WE ARE BEING INVESTED BEHIND, THAT TOUCHED THE AREA OF CRYPTO AND BLOCKCHAIN, A LOT OF MONEY WAS DEPLOYED BEHIND THE BIGGER IDEAS, AND I THINK THE CONFIDENCE HAS BEEN RATTLED, AND A LOT OF THE VC'S AND EQUITY FUNDS ARE LOOKING AT CASH OUTLOOK, AND A LOT OF THE BUSINESSES INVESTED BEHIND NOT HAVE ANY SOURCES OF PROFITABILITY OVER THE IMMEDIATE TIME, SO I THINK WE WILL SEE BIG SHAKEOUT TOWARD THE END OF THE YEAR.
I THINK IT WILL COME NEXT YEAR. SHERY: NOT TO MENTION SHAKING OUT ANIMAL SPIRITS, WHAT DOES IT DO TO BROADER MARKET SENTIMENT? ANN: I THINK WE WILL CONTINUE TO SEE A FLIGHT TO SAFETY. WE HAVE SEEN IT. YOU MENTIONED EARLIER THAT WE SAW THAT IN TERMS OF THE U.S. TREASURY, IN THE RISE OF THE
U.S. DOLLAR. I THINK THEY WILL BE VERY SPECIFIC STOCKS, TOO, IN THE U.S. EQUITY MARKET, WHICH I CALL HIGHLY U.S. FOCUSED, EXPOSURE TO CURRENCY FLUCTUATIONS, AND THOSE PARTICULAR STOCKS ARE GOING TO SHERY: SHERY: GERMAN CHANCELLOR OLAF SCHOLZ SAYS THERE IS GROWING CONSENSUS THAT THE RUSSIAN WAR AGAINST UKRAINE CANNOT BE OBSTRUCTIVE. HAIDI: STEVE IS COVERING THE G20
DISCUSSIONS. THAT CONSENSUS SURELY MUST BE BUILDING, AND CONVERSATIONS ARE SCRAMBLING, THAT MUST BE DONE AT THE MOMENT, MAJOR COUNTRIES AND LEADERS AND ALLIES AS WE GET NEWS OF THESE ARE WORDS OF MISSILES HITTING POLAND. STEVE: OBVIOUSLY WE ARE ALL WAKING UP TO THIS NEWS THIS MORNING. WE ARE STAYING IN THE SAME HOPEFUL -- HOTEL COMPLEX AS THE U.S. DELEGATION. AS WE WERE DRIVING HERE TO THE MEDIA CENTER AT THE G20 IS WHEN THAT NEWS BROKE IT I'M SURE THE BIDEN ADMINISTRATION AND JOE BIDEN AND SUB TALKING TO HIS NEIGHBOR ALLIES GETTING AS MUCH INFORMATION AS POSSIBLE. I'M NOT NECESSARILY SAYING THAT THE G20 NOW IS GOING TO TURN INTO A DE FACTO NATO SUMMIT, BUT THESE DISCUSSIONS ARE GOING TO BE TOP OF THE AGENDA RIGHT NOW, FIGURING OUT WHETHER THIS WAS INTENTIONAL, ACCIDENTAL, PROVOCATIVE, OR THE LIKE. WE HAVE HEARD THE RESPONSE, OF
COURSE, FROM THE RUSSIANS SEEING THE NEWS AND THE RUMORS OF THIS WERE PROVOCATIVE FROM NATO'S SIDE AND THAT THEY DENIED THAT THEY FIRED MISSILES TOWARD THE BORDER REGION BETWEEN UKRAINE AND POLAND, SO WE ARE STILL SIFTING THROUGH THE DETAILS, OBVIOUSLY THERE'S GOING TO BE A NUMBER OF DIFFERENT BILATERAL MEETINGS TODAY AS WELL AS PRESS CONFERENCES THAT WERE PREVIOUSLY SCHEDULED BEFORE THIS NEWS BROKE. WE KNOW THAT THE PRESIDENT OF INDONESIA WILL BE HERE, AT THE MEDIA CENTER AS WELL AS JUSTIN TRUDEAU AND EMMANUEL MACRON, ALL SCHEDULED TO HAVE SESSIONS TODAY, ANTONY BLINKEN, THE SECRETARY OF STATE, IS SAID TO BE HEADING AT SOME POINT TODAY ON TO BANGKOK, AS WE WILL TODAY TO COVER THE A POX SUMMIT -- AIPAC SUMMIT IN BANGKOK. A NUMBER OF DIFFERENT MEETINGS HAPPENED YESTERDAY THAT WERE OF NOTE. XI JINPING MET WITH ANTHONY ALBANESE OF AUSTRALIA.
THAT HELPING TO HELP COOL RELATIONS. MORE IMPORTANTLY IS DISCUSSION BEHIND THE SCENES ABOUT ANY POTENTIAL G20 COMMUNIQUÉ THAT CONDEMNS RUSSIA'S INVASION OF UKRAINE. AS YOU MENTIONED, OLAF SCHOLZ SAYING THERE IS A GROWING CONSENSUS, BUT WILL THAT TRANSLATE TO AN ACTUAL CONDEMNATION OF A WAR IN UKRAINE BY THE G20 LEADERS? THAT IS SOMETHING THAT COULD MATERIALIZE TODAY? -- TODAY. HAIDI:
ONE OF THE MOST FASCINATING MOMENTS, READ FROM THAT WHAT YOU WILL, HE SAID THAT SHE REFERRED TO THE GROUP, PRESIDENT ZELENSKYY, AS THE G 19. WHETHER IT IS HAVING ANY KIND OF IMPACT ON RUSSIA, WE WILL ACTUALLY BE HEARING FROM PRESIDENT ZELENSKYY ON THURSDAY ON THE NEW ECONOMY FORUM. STEPHEN: WELL, HE GAVE AN ADDRESS HERE BY VIDEO LINK TO THE G20. BY THE WAY, PUTIN'S REPRESENTATIVE HERE, THE FOREIGN MINISTER, SERGEY LAVROV, SAT IN THE ROOM AND LISTENED TO THE ENTIRE SPEECH. HE DID NOT WALK OUT.
AND RECIPROCALLY, WHEN LAVROV GAVE A SPEECH THE OTHER DAY, THE OTHER G20 LEADERS, THEY DID NOT WALK OUT ON LAVROV, SO THEY SAT AND LISTENED TO EACH OTHER'S MESSAGES. ZELENSKYY ESSENTIALLY SAID THERE WOULD BE NO ROOM FOR P STOCKS UNTIL THERE IS A COMPLETE WITHDRAWAL -- PEACE TALKS UNTIL THERE IS A COMPLETE WITHDRAWAL OF RUSSIAN MILITARY. WE WILL HAVE TO SEE WHERE AND WHEN SERGEI LAVROV POPS UP IN CERTAIN MEETINGS. SOMETIMES HE SHOWS UP OR DOES NOT SHOW UP, SO THAT IS A QUESTION MARK. HE IS UNDER COME AS ONE CAN IMAGINE, IMMENSE PRESSURE FROM G20 TO AGREE TO THIS JOINT COMMUNIQUÉ. THAT IS NOT NECESSARILY MENTIONED IN RUSSIA'S WAR IN UKRAINE BUT MENTIONS "THE WAR IN UKRAINE, AS A BIT OF A COMPROMISE TO GET CHINA, OTHERS TO SIGN ONTO TO THIS G20 CAN INDICATE BY TODAY, AS IT WRAPS UP.
HAIDI: OUR CHIEF NORTH ASIA CORRESPONDENT STEPHEN ENGLE IN BALI. A TIMELY COUPLE OF DAYS TO BE SPEAKING WITH NAMES THAT WILL HOPEFULLY BE ABLE TO ELUCIDATE US AND WHAT IS FORWARD WHEN IT COMES TO THESE REPORTS OF RUSSIAN MISSILES THAT WERE INTENDED FOR UKRAINE. WHAT THE REACTION IS GOING TO BECOME OF WHETHER THERE IS A CONCERT -- CONFRONTATION UNDER ARTICLE 4, WE MENTIONED IN ARTICLE 5. PRESIDENT ZELENSKYY WILL BE SPEAKING ON THURSDAY AT 4:00 P.M.
ON THE BACK OF HIS ROUSING G20, OR G 19 SPEECH, AS HE PUT IT. SHERY: WE ARE ALSO GETTING JAKE SULLIVAN TODAY, THE U.S. NATIONAL SECURITY ADVISER JOINING US NOT ONLY TO DISCUSS WHAT IS HAPPENING AROUND UKRAINE BUT ALSO THE U.S.-CHINA FIRST IN PERSON SUMMIT BETWEEN PRESIDENTS BIDEN AND XI JINPING.
WE WILL BE DISSECTING WHAT THIS MEANS FOR THE GLOBAL GEOPOLITICAL LANDSCAPE. THIS AT A TIME WHEN REALLY DOMESTIC POLITICS ARE HEATING UP AS WELL. DONALD TRUMP PUSHING AHEAD WITH PLANS FOR A THIRD WHITE HOUSE RUN, EVEN AS A NUMBER OF REPUBLICANS ABANDON HIM OVER THE GOP SHOWING -- THE ABYSMAL GOP SHOWING IN THE MIDTERM ELECTIONS. HAIDI: THIS WILL BE STAGGERING FOR PEOPLE. WE DID WONDER WHETHER THE GOP WOULD CHOOSE TO GO IN A DIFFERENT POSITION.
AS SHERY SAID, THE CANDIDATES HE BACKED IN THE MIDTERM DID NOT DO VERY WELL. JODY: THAT IS RIGHT. DONALD TRUMP DID SAY SEVERAL WEEKS AGO HE WOULD HAVE A VERY BIG ANNOUNCEMENT. HE HAD HAS NOT YET SAID WHAT IT WAS, BUT WE ARE EXPECTING IT WILL BE HIS THIRD RUN FOR THE WHITE HOUSE, AND YET THEN INTERVENING BETWEEN THE TIME HE ANNOUNCED HE WAS GOING TO ANNOUNCE THIS, AND AT THIS TIME, WE HAD NOT HAD THE MIDTERM ELECTION, OF COURSE, IN WHICH A NUMBER OF TRUMP-ENDORSED CANDIDATES, FOR THINGS FROM THE U.S. SENATE TO THE U.S. HOUSE TO SECRETARY OF STATE, FOR GOVERNORSHIPS, LOST IN THOSE ELECTIONS. A FEW WON, BUT MOST OF THEM LOST, IN PARTICULAR SOME HIGH-PROFILE ELECTIONS, INCLUDING ONE THAT WAS JUST ANNOUNCED LAST NIGHT, KARI LAKE, TELEGENIC, VERY FERVENT ELECTION DENIER, TRUMP'S, YOU KNOW, ELECTION IN 2020, SHE LOST THE GOVERNORSHIP FOR ARIZONA WE JUST FOUND THAT OUT LAST NIGHT. IT APPEARS DONALD TRUMP IS BARRELING AHEAD, DESPITE THOSE LOSSES, AND DESPITE THE FACT THAT A NUMBER OF REPUBLICANS, YOU KNOW, REPUBLICAN LAWMAKERS AND SOME VERY KEY PEOPLE LIKE KEN GRIFFIN HAVE SAID HE SHOULD NOT RUN AGAIN, IT LOOKS LIKE HE IS GOING TO GO AHEAD AND DO JUST THAT, OR ANNOUNCED JUST THAT TONIGHT DOWN IN FLORIDA. HAIDI:
-- SHERY: HOW WOULD HE MEASURE UP AGAINST THE LIKES OF RON DESANTIS? HE WAS REELECTED BY A LANDSLIDE IN FLORIDA LAST WEEK? JODI: YEAH, SHERY, THAT IS A HUGE QUESTION WHAT WOULD A DESANTIS V. TRUMP PRIMARY LOOK LIKE, PERHAPS? RON DESANTIS CAME OUT, NOW NEWLY REELECTED IN FLORIDA, TO WIDE MARGINS IN FLORIDA, AND A LOT OF ACCLAIM, GETTING A LOT OF ATTENTION AND MONEY, YOU KNOW, ATTENTION FROM DONORS, BASICALLY CAME OUT TODAY IN RESPONSE TO SOME, YOU KNOW, UNFLATTERING COMMENTS DONALD TRUMP MADE ABOUT HIM, CALLING HIM DE SANCTIMONIOUS LAST WEEK, LET'S LOOK AT CONTESTS AND WHO HAS WON WHAT, SORT OF POINTING TO LAST TUESDAY. SO IT LOOKS LIKE RON DESANTIS IS VERY MUCH INTERESTED -- WE HAVE NOT HEARD HIM SAY IN SO MANY WORDS, BUT HE CERTAINLY LOOKS LIKE SOMEBODY WAS GETTING READY TO RUN. A LOT OF PEOPLE IN THE GOP, YOU KNOW, ARE QUESTIONING WHETHER DONALD TRUMP NOW SHOULD BE RUNNING AGAIN, GIVEN THOSE LOSSES AND GIVEN THE FACT THAT HE DID NOT WIN IN 2020, DESPITE A NUMBER OF ELECTION DENIERS. WE HEARD KEN GRIFFIN SAY THAT
TODAY, HE WAS BASICALLY A THREE-TIME LOSER, AND THE PARTY NEEDS TO THINK SERIOUSLY ABOUT WHETHER THEY WANT HIM TO RUN AGAIN. HAIDI: JODI SCHNEIDER IN NEW YORK. WELL, U.S. HOME SALE PRICES TURNED.
IT IS NO WONDER WE ARE HEARING FROM THOSE SAYING THERE ARE GLIMMERS OF HOPE THAT FIGHTING INFLATION IS WORKING. SHERY: FOR A LOOK AT WHAT THIS MEANS, WITH OUR GLOBAL ECONOMICS AND POLICY EDITOR KATHLEEN HAYS. ON A DAY WHEN YOU HAVE PPI DATA EASING AFTER CPI DATA EASING, COMMODITY PRICES SURGING GIVEN THE UKRAINE NEWS. KATHLEEN: JUST A MEMBER, THIS IS THE NUMBER, PPI, PRODUCER PRICES, THESE ARE WHOLESALE PRICES. IF YOU ARE A COMPANY MANUFACTURING SOMETHING, THIS IS WHAT YOU PAY FOR YOUR INPUTS. NOW IT IS NOVEMBER. IF THINGS ARE HEATING UP IN
UKRAINE, WHAT IS GOING TO HAPPEN TO COMMODITY PRICES, THIS HEADLINE PPI COULD LOOK DIFFERENT? FOR NOW, 8% YEAR-OVER-YEAR IS THE LEAST SINCE A YEAR AGO. THE CORE WAS UP 6.7%. THAT WAS DOWN FROM 7.1% IN SEPTEMBER. AND THIS IS DEFINITELY GOOD NEWS. THE PPI HAD BEEN UP TO, WHAT, 11.7%, SO IT IS PROGRESS.
THE QUESTION IS, HOW FAR DOES IT GO? HOW LONG DOES IT LAST? SUPPLY CHAINS HAVE BEEN IMPROVING. COMMODITY PRICES HAVE BEEN FALLING DOWN. IF IT LASTS, IF THESE TRENDS CONTINUE, THAT IS GOOD NEWS OF COURSE, BUT AGAIN, WE ARE SO BEHOLDEN TO WHAT HAPPENS TO COMMODITY PRICES, PARTICULARLY OIL. THE HEADLINE COULD BE VULNERABLE TO THAT. REMEMBER, PPI WHOLESALE PRICES
AS PART OF THE PUZZLE. RETAIL PRICES, THAT IS ABOUT TWICE AS MUCH. SO, AGAIN, AN IMPORTANT PART BUT NOT DEFINITIVE. HAIDI: THE FED SAYS COME AS WE MENTIONED, THESE ARE HOPEFUL SIGNS, GLIMMERS OF HOPE. IS IT HOPEFUL ENOUGH TO SHIFT
THOSE 50 BASIS POINT? KATHLEEN: THEY ARE CERTAINLY TALKING ABOUT IT, AND WHEN YOU HERO FEEL BOSTICK, PRESIDENT OF THE ATLANTA FED, HE WROTE AN ESSAY ABOUT THIS. POLICY IS NOT RESTRICTIVE YET. THAT IF THE PIECE. THEY ARE GOING TO HAVE TO GET GOING. LAWMAKERS AND CHINA'S GOVERNMENT COULD CONTROL MILLIONS OF USERS' DATA. DIR. WRAY: WE DO HAVE NATIONAL SECURITY CONCERNS, AT LEAST FROM THE FBI'S END, ABOUT TIKTOK. THEY INCLUDE THE POSSIBILITY
THAT THE CHINESE GOVERNMENT COULD USE IT TO CONTROL DATA COLLECTION ON MILLIONS OF USERS OR CONTROL THE RECORDATION ALGORITHM, WHICH COULD BE USED FOR INFLUENCE OPERATIONS, IF THEY SO CHOSE, OR TO CONTROL SOFTWARE ON MILLIONS OF DEVICES. VONNIE: BLOOMBERG HAS BEEN TOLD GOLDMAN SACHS PAID MORE THAN $12 MILLION WITH VETERAN EXECUTIVE WHO COMPLAINED INTERNALLY ABOUT A TOXIC WORKPLACE FOR WOMEN. THE BANK SETTLED TWO YEARS AGO IN A DEAL THEY KEPT SECRET. A SENIOR EXECUTIVE MAKING POGRUND DISMISSIVE COMMENTS ABOUT WOMEN. GOLDMAN SAYS ANYONE WHO WORKS WITH CEO DAVID SULLIVAN KNOWS HE RESPECTS WOMEN. GLOBAL NEWS 24 HOURS A DAY, ON AIR, AT BLOOMBERG @QUICKTAKE, POWERED BY MORE THAN 2700 JOURNALISTS AND ANALYSTS IN OVER 120 COUNTRIES.
I AM VONNIE QUINN. THIS IS BLOOMBERG. SHERY? SHERY: COMING UP, WHAT IS NEXT AFTER THAT LANDMARK MEETING BETWEEN PRESIDENTS JOE BIDEN AND XI JINPING? WE WILL DISCUSS WITH SUSAN OF THE 21ST CHINA-CENTRIC CENTER. THIS IS BLOOMBERG. ♪ >> CHINA AND THE UNITED STATES, TWO MAJOR COMPANIES TO GAIN FROM COOPERATION AND LOSE FROM CONFRONTATION.
IT IS AN IMPERATIVE FOR THE TWO COUNTRIES TO EXPLORE THE RIGHT WAY TO GET ALONG IN A NEW ERA. >> I WOULD SAY THAT AT THE BEGINNING OF A BRIDGE BUILDING EFFORT, WHICH, IF IT WOULD ALLOW THE MEMBERS, THAT IS, THE BRIDGE DOES NOT GET BILLED, THAT REMAINS, -- BUILT, THAT REMAINS CALM ABOUT THE OPPORTUNITY IS GREATER NOW THAN IT WAS IN THE PREVIOUS MEETINGS. CATHERINE: IT IS OF PROFOUND CONSEQUENCE NOT JUST BETWEEN OUR TWO COUNTRIES AND PEOPLE BUT FOR THE ENTIRE WORLD. THARMAN:
AND ECONOMICALLY INDEPENDENT U.S. AND CHINA IS ALSO INTERNATIONAL SECURITY INTERESTS. IMAGINE A WORLD WHERE CHINA AND THE U.S. ARE DECOUPLED, IN TRADE, INVESTMENT, DATA, PAYMENTS, FINANCIAL SYSTEMS, INTELLECTUAL PROPERTY CREATION. THAT WOULD BE A PROFOUNDLY DANGEROUS WORLD. KATHERINE:
WHERE WE ARE TODAY IS A RESULT OF DECISIONS TAKEN AND NOT TAKEN BY CHINA AND THE UNITED STATES, AND THE KEY QUESTION IS, WHERE DO WE GO FROM HERE? HAIDI: NEWSMAKERS FROM AROUND THE WORLD SPEAKING AT THE BLOOMBERG SENSE OF BEING EMPOWERED AND CONFIDENT, OR IS HE AWARE OF THE FACT THAT CHINA IS OVERREACHING, SO MUCH OF ITS FOREIGN POLICY AS WELL AS ITS DOMESTIC POLICY, RELATED TO TIBET AND SURVEILLANCE OF THE GENERAL POPULATION. IS HE AWARE OF THE FACT THAT MANY PEOPLE ARE QUESTIONING HIS LEADERSHIP? AND SO I, GOING INTO THIS MEETING WITH HIS COUNTERPART IN THE UNITED STATES, IT APPEARS THAT HE MAY HAVE FELT THE NEED TO RESTORE CONFIDENCE AND HIS LEADERSHIP BY A STABILIZING RELATIONS WITH THE UNITED STATES, WHICH, OF COURSE, IS A GOOD THING. SO WHAT WE SEE AS BOTH LEADERS, PRESIDENT BIDEN AND PRESIDENT XI, KIND OF PERFORMING FOR THE REST OF THE WORLD, TRYING TO REASSURE THEM THAT THEY HAVE THE CAPABILITY TO HANDLE THIS CRITICAL RELATIONSHIP RESPONSIBLY. SHERY: HOW AWKWARD IS IT COULD BE COMING NOW FOR PRESIDENT XI THINKING AS WELL, WHEN YOU HAVE THE DEBACLE UNFOLDING AROUND UKRAINE, AND REPORTS OF ROCKETS FROM RUSSIA HITTING POLAND COME A NATO MEMBER? DR. SHIRK:
WELL, THE RUSSIAN INVASION OF UKRAINE DEFINITELY WAS A VERY DIFFICULT DILEMMA FOR XI JINPING. HE, PROBABLY MORE THAN THE OTHER CHINESE LEADERS, REALLY FEELS A KIND OF AFFINITY FOR PRESIDENT PUTIN. HE GOT SNOOKERED INTO THIS DECLARATION ON THE OF THE OLYMPICS, OF DECLARING THE DESIRE FOR A FRIENDSHIP WITHOUT LIMITS, AND NOW WE KNOW, FROM A LOT OF REPORTS, THAT REALLY PRESIDENT PUTIN, VLADIMIR PUTIN, DID NOT LEVEL WITH XI JINPING, SO XI JINPING GOT TRAPPED IN THIS VERY AWKWARD SITUATION. HE, YOU KNOW, HE DOES NOT WANT TO STAND 100% WITH THE RUSSIANS. HE WAS THE LARGEST TRADING PARTNER OF UKRAINE, BUT HE IS KIND OF TORN BETWEEN THE WEST AND RUSSIA IN THIS DILEMMA, AND IT IS, YOU KNOW, YOU SEE HIM DISASSOCIATING HIMSELF FROM PUTIN. SHERY: HMM. HAIDI: WE SPOKE WITH THE FORMER AUSTRALIAN PRIME MINISTER YESTERDAY. HE WAS TELLING THE TWO OF US
ABOUT HOW STABILIZATION IN THIS RELATIONSHIP IS NOT NORMALIZATION, BUT IT IS OBVIOUSLY A GOOD FIRST STEP. HE ALSO SAID THIS GIVES MORE SPACE FOR AMERICAN AIRLINES -- ALLIES TO REBUILD RELATIONSHIPS WITH BEIJING. DO YOU BUY INTO THAT THEORY? DR. SHIRK: WELL, I DO, AND CERTAINLY XI JINPING IS GOING TO BE PUTTING A LOT OF ENERGY INTO CHINESE DIPLOMACY WITH THESE OTHER COUNTRIES. FOR ONE THING, HE WOULD LIKE TO
PUT A WEDGE BETWEEN, SAY, JAPAN AND THE UNITED STATES AND EVEN AUSTRALIA AND THE UNITED STATES, TO SOME EXTENT, BECAUSE IF THEY STAND TOGETHER COMPLETELY ARM IN ARM WITH THE UNITED STATES, THAT IS A BALANCING COALITION, WHICH REALLY IS QUITE COSTLY TO CHINA, SO I THINK YOU ARE GOING TO SEE A LOT OF DIPLOMATIC EFFORTS BY CHINA IN THE NEXT FEW MONTHS. SHERY: SUSAN SHIRK, RESEARCH PROFESSOR AND CHAIR OF THE 21ST CENTURY CHINA CENTER, THANK YOU SO MUCH FOR YOUR INSIGHTS. WE DO HAVE PLENTY MORE TO COME. THIS IS BLOOMBERG. ♪ HAIDI: VOLODYMYR ZELENSKYY IS DUE TO SPEAK AT 4:00 P.M. LOCAL TIME ON THURSDAY. TO GET HIS REACTION TO THE REPORTS.
2022-11-18 21:38
Show Video
Other news