FTX Goes Bankrupt: What's Next? Bloomberg Crypto 11/22/2022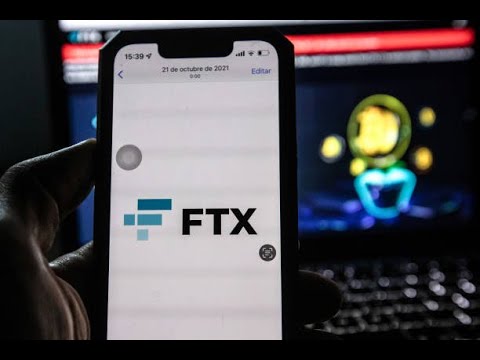 Show Video
MATT: WE ARE LIVE IN NEW YORK CITY. KAILEY: WELCOME TO "BLOOMBERG CRYPTO," THE TECHNOLOGY SHAPING THE WORLD OF DECENTRALIZED FINANCE. MATT: THE FALLOUT OF THE FTX COLLAPSE SHOWS FEW SIGNS OF EASING.
WE HAVE EXPERT INSIGHT. KAILEY: WE WILL BE SPEAKING WITH JEREMY ALLAIRE, CEO OF CIRCLE. MATT: CELEBRITIES HAVE NOT BEEN ISOLATED OR IMMUNE TO THE FALLOUT. DETAILS ON THE SPORTS STARS THAT HAVE BEEN ENTANGLED IN THE FTX MESS. KAILEY: ALL THAT IS AHEAD. LET'S GET A SNAPSHOT OF THE MARKET. THE BEST WAY TO DO THAT, CRYP
GO. BITCOIN IS BACK ABOVE THE $16,000 LEVEL, BARELY. UP ABOUT 3% ON THE DAY. IT BROKE BELOW $16,000 YESTERDAY BUT THAT IS THE RANGE NOW POST FTX. ETHER GAINING AS WELL.
IT IS TRADING NOW AT $1100. LITECOIN AND DOGECOIN ARE RIPPING. COINBASE, THE RIVAL EXCHANGE THAT HIT A RECORD LOW YESTERDAY IS REBOUNDING A BIT ON THIS TUESDAY SESSION. SUMMER INVESTORS ARE COMING INTO BUY THE DIP, INCLUDING CATHIE WOOD. SHE SNAPPED UP ABOUT 1.3 MILLION SHARES. MATT: ANALYST ARE SHUNNING THE STOCK. I HAVE THE PRICE UP HERE IN THE TOP HALF.
AS WE WENT FROM $350 DOWN TO $40 A SHARE, YOU HAD MORE THAN 70% OF ANALYSTS CALLING THE SHARES A BUY. THAT HAS SHRUNKEN NOW. KEEPING AN EYE ON HOW FAR THE CRYPTO CONTAGION MIGHT SPREAD.
>> THE COLLAPSE OF FTX. >> THE SPILLOVER IS LIMITED. >> NOT A LOT OF SPILLOVER OTHER THAN THE WEALTH EFFECTS.
>> IF YOU PUT TOKENS OR COINS ON AN EXCHANGE, YOU ABSORB THE LOSSES. THAT IS WHY THERE IS NO CONTAGION OUTSIDE THE FINANCIAL SECTOR. >> THE BROADER MARKET HAS SHRUGGED IT OFF.
>> YOU LOOK AT THE MONEY BEING SPENT BY FTX ON ADVERTISING, CRYPTO AS A WHOLE, THIS WILL FEED INTO THE ECONOMY. >> THERE IS CONCERN ABOUT LEVERAGE RATIOS THAT HAVE BUILT UP. >> A LIQUIDITY CRISIS AND LIQUIDATION CASCADE.
>> PEOPLE NEED TO ROLLOVER THEIR DEBT AND THEY FACE THE HIGHER INTEREST RATES. >> FTX AND VOYAGER AND CELSIUS AND THREE ARROWS CAPITAL AND GOING BACK TO TERRA. >> THERE ARE STILL CHAPTERS LEFT IN THE STORY. MATT: GENESIS IS THE LATEST FIRM CAUGHT UP IN THE CHAOS. SONALI BASAK IS HERE WITH THE SCOOP. CINELLI: WEEK -- SONALI:
IT HAS BEEN SCOURING THE GLOBE FOR A BILLION DOLLARS IN FRESH CAPITAL FOR ITS LENDING UNIT AND IT IS WARNING INVESTORS IT MIGHT BECOME THE LATEST CASUALTY. IT MIGHT HAVE TO FILE FOR BANKRUPTCY OF THE FUNDING DOES NOT MATERIALIZE. IT IS UNCLEAR HOW FAST THE LIQUIDITY CRUNCH CAUSES MORE COMPANIES DEFAULT.
SO FAR, THERE HAVE BEEN REAL DAMAGE. THE WARNING FROM GENESIS HAS ONLY COME DAYS SINCE THE COMPANY'S TRADING ARM ASKED FOR $170 MILLION TIED UP IN FTX. THE LENDING BUSINESS HALTED WITHDRAWALS WITHIN A WEEK. JIM AND I HALTED WITHDRAWALS AS WELL. LET'S MOVE OVER TO FTX. AS THE BANKRUPTCY PROCEEDINGS BEGIN IN DELAWARE, IT'S AN EXAMPLE OF HOW MONEY PEOPLE ARE OWED MONEY. MORE THAN ONE MILLION CUSTOMERS HAD FUNDS TIED UP.
MORE THAN $3 BILLION WERE OWED TO 50 CREDITORS, INCLUDING GENESIS. IN THE CASE OF FTX, A LAWYER SAID DURING THE BANKRUPTCY HEARING ON TUESDAY, WHILE CRYPTO CRISIS IS WELL DOCUMENTED, THE FTX DRAMA IS THE LATEST AND THE LARGEST FAILURE WITH EFFECTIVELY A RUN ON THE BANK. WITH RESPECT TO INTERNATIONAL EXCHANGE AND ITS U.S. EXCHANGE. INVESTIGATORS, LAWMAKERS AND REGULATORS ARE ON THE WORLD ARE NOW WATCHING HOW THIS PLAYS OUT TO MAKE SURE CUSTOMERS FIND SOME REDEMPTION. MATT: JOINING US NOW TO HELP FIGURE STUFF OUT IS JONATHAN LEVIN, COFOUNDER AND CHIEF STRATEGY OFFICER AT CHAINALYSIS, A BLOCKCHAIN ANALYSIS FIRM. BEFORE WE GET INTO THE STORY
YOUR SOFTWARE MAKES A LITTLE MORE COMPREHENSIBLE FROM THE DATA ON THE BLOCKCHAIN, HOW EXPOSED ARE YOU TO FTX? YOU HAVE BEEN LISTED AS A CREDITOR AND YOU ARE HELPING TO FIND ASSETS IN BANKRUPTCY. JONATHAN: THANKS SO MUCH FOR HAVING ME. CHAINALYSIS IS A BLOCKCHAIN ANALYSIS FIRM USED TWO TRACK FUNDS THAT MOVE ON THE BLOCKCHAIN. WHEN THIS HAPPENS EVERY TURNS TO UNDERSTAND WHERE ALL THE ASSETS SITTING NOW.
FOR THE ADMINISTRATORS OF FTX, IN ORDER TO ENSURE THERE CAN BE AN ORDERLY WIND DOWN THE OPERATION AND RETURN OF HIS MANY CUSTOMER DEPOSITS AS POSSIBLE, THE USE CHAINALYSIS TO FIND THOSE ASSETS AND DISCOVER HOW THOSE CAN BE RETURNED TO THEIR DUE CREDITORS. MATT: WHAT ABOUT THE EXPOSURE YOU HAVE? IS IT A BILL THAT CHAINALYSIS HAS DUE FROM FTX? ARE YOU PROFESSIONALLY OR PERSONALLY INVESTED IN OR HAVE FUNDS ON THE EXCHANGE? YOU WERE STUDYING CRYPTOCURRENCIES AT OXFORD A LONG TIME AGO. MAYBE YOU WERE AN EARLY INVESTOR. JONATHAN: CHAINALYSIS DID PROVIDE SOFTWARE SERVICES TO FTX. THAT CONTINUES AT THIS TIME SO THEY CAN ACTUALLY UNDERSTAND WHERE THE MONEY IS GOING AND WHERE IT'S COMING FROM IN ORDER TO BEST UNDERSTAND THE POSITION OF ITS ASSETS. WHAT WE HAVE IS THE ABILITY TO HELP ENSURE AS FUNDS ARE MOVING WE CAN ALERT OTHER PEOPLE SO THEY CAN ENSURE ANY OF THE FUNDS THAT SHOULD NOT BE TAKEN OUT FROM THE EXCHANGE ARE DULY RETURNED AND THEY CAN HAVE A PROCESS TO RETURN THAT MONEY TO CREDITORS. KAILEY: WE HEARD ABOUT SOME OF THE
STOLEN FUNDS AT THE HEARING TODAY. A LAWYER TOLD THE COURT THEY HAVE A SUBSTANTIAL LIMIT OF ASSETS THAT HAVE BEEN STOLEN OR ARE MISSING. WHAT ARE YOU FINDING WHEN YOU'RE DOING THIS TRACKING? JONATHAN: WE HAVE SEEN THE AMOUNT OF FUNDS THAT WERE ASSOCIATED WITH FTX WALLETS AND SOME OF THE FUNDS THAT WERE TAKEN AT THE TIME WHEN THIS WHOLE EVENT WAS UNFOLDING. WE HAVE SEEN SOME OF THOSE FUNDS START TO MOVE IN WAYS WHICH HAVE BEEN TYPICALLY USED TO OBVIOUSLY -- WE HAVE SEEN SWAPPING FROM ONE CRYPTOCURRENCY INTO ANOTHER. ALL OF THAT IS ABLE TO BE TRACKED USING OUR SOFTWARE. WE SELL TRANSACTION MONITORING SOFTWARE TO COMPANIES LIKE FTX. OVER 500 OTHER EXCHANGE VENUES
AROUND THE WORLD, WHICH CAN THEN GET NOTIFICATIONS IF THEY ARE RECEIVING SOME OF THOSE FUNDS AND ASSET FREEZES CAN BE PUT IN PLACE SO DUE PROCESS CAN BE FOLLOWED. KAILEY: ON THE SUBJECT OF DIFFERENT EXCHANGE VENUES, AND THE AFTERMATH OF THE IMPLOSION BILLIONS OF DOLLARS WERE YANKED OUT OF CENTRALIZED EXCHANGES. WHAT KIND OF ACTIVITY ARE YOU SEEING IN DECENTRALIZED EXCHANGES? HOW MUCH ARE PEOPLE FLOODING INTO SELF CUSTODY? JONATHAN: WE HAVE SEEN VOLUMES, AND SOME OF THE DECENTRALIZED EXCHANGES.
ONE OF THE THINGS THAT TYPICALLY HAPPENS WHEN YOU HAVE DECENTRALIZED EXCHANGES IS THERE IS A LOT MORE VOLUME IN TIMES OF HIGH VOLATILITY. PEOPLE ARE MOVING MONEY BETWEEN THESE VENUES TO ENSURE PRICES REMAIN NORMALIZED ACROSS THE DIFFERENT VENUES. WE HAVE SEEN AN UPTICK IN VOLUME ACROSS DECENTRALIZED EXCHANGES. WE HAVE SEEN AN OUTFLOW TO PERSONAL WALLETS. PEOPLE TAKING MONEY AWAY FROM VENUES AND MAKING SURE THEY HAVE CONTROL OVER THEIR FUNDS. MATT: WHEN YOU SEE A GIANT WHILE IT LIKE COINBASE HOLDING CUSTOMER FUNDS, HAS THAT BEEN EMPTIED? EVEN IF PEOPLE THINK COINBASE IS SAFE -- PEOPLE ARE STILL TAKING MONEY OUT THE EXCHANGE AND PUTTING INTO PERSONAL WALLETS. JONATHAN:
I WOULD SEPARATE THIS OUT INTO INSTITUTIONAL CRYPTOCURRENCY TRANSACTIONS AND RETAIL TRANSACTIONS. I THINK WHAT WE HAVE SEEN IS SOME OF THE INSTITUTIONAL PLAYERS THAT HAVE LARGE POSITIONS AND ARE MORE SOPHISTICATED OPERATIONALLY HAVE MANAGED TO MOVE SOME OF THE LARGE SUMS OF MONEY. IT SHOWS IN A LOT OF THE DATA. WHEN IT COMES TO RETAIL CUSTOMERS AND TO TRUSTWORTHY VENUES, IT'S A MATTER OF CONVENIENCE FOR A LOT OF PEOPLE. IT IS SAFER FOR THEM TO HAVE MONEY INSIDE A REPUTABLE AND WELL-REGULATED VENUE OTHER THAN TO ASSUME ALL THE RISKS OF CUSTODING YOUR ASSETS. THERE ARE A COUPLE OF DIFFERENT STORIES PLAYING OUT IN THE DATA. MATT:
THERE ARE STORIES ABOUT THE HACKED COINS FROM FTX. MAYBE THEY REMOVED ON PURPOSE FOR A BANKRUPTCY PURPOSE, OR WAS IT A HACK? CAN YOU GIVE US A DEFINITIVE ANSWER ON WHAT HAPPENED TO THOSE COINS AND QUANTIFY THE AMOUNT THAT LEFT FTX? DO YOU KNOW WHERE IT IS NOW? JONATHAN: WE CAN'T GIVE DEFINITIVE ANSWERS ON EXACTLY WHAT HAPPENED. THIS WILL CONTINUE TO PLAY OUT OVER A FEW WEEKS, A FEW MONTHS POTENTIALLY AS THE INVESTIGATION UNFOLDS. IT IS POSSIBLE TO TRACK ALL THE DIFFERENT MONEY THAT ACTUALLY LEFT FTX AS THIS WHOLE SAGA WENT DOWN.
WE MANAGED TO SEE DESPITE MONEY MOVING ACROSS DIFFERENT BRIDGES AND SWITCHING BETWEEN DIFFERENT CRYPTOCURRENCIES, THAT MONEY IS STILL ABLE TO BE FOLLOWED AND GIVEN AS SIGNALS TO EXCHANGES TO PREVENT THAT MONEY FROM BEING CASHED OUT BY USING CHAINALYSIS SOFTWARE. KAILEY: A LOT OF REGULATORY SCRUTINY HAS BEEN SURROUNDING THE FACT THAT THERE IS A CERTAIN LACK OF CONSUMER PROTECTIONS IN THIS INDUSTRY. HOW SHOULD PEOPLE PROTECT THEMSELVES FROM THE CRASHES OF THE FUTURE? JONATHAN: IT'S A REALLY IMPORTANT CONVERSATION TO BE HAD AROUND HOW ARE WE GOING TO BEST SEGREGATE CUSTOMER FUNDS, HOW TO ENSURE THERE IS ADEQUATE PROTECTIONS AND BANKRUPTCY PROCEEDINGS THAT DO PROTECT RETAIL INVESTORS AND INVESTORS MORE GENERALLY. THAT'S AN ONGOING CONVERSATION WITH REGULATORS.
HAVING CONSUMERS HAVE REGULATED VENUES WHERE THEY ARE LOCAL IN THEIR GEOGRAPHY AND THEY HAVE THE RIGHT PROTECTIONS FOR THE CONSUMERS, THAT'S ALREADY POSSIBLE IN A LOT OF GEOGRAPHIES. I THINK PEOPLE SHOULD LOOK AT THOSE VENUES AS PLACES WHERE THEY SHOULD BE CONDUCTING ACTIVITY. FOR THE MORE TECHNICALLY SOPHISTICATED, BEING ABLE TO CONTROL YOUR OWN CRYPTOCURRENCY WITH YOUR OWN KEYS AND YOUR OWN BACKUPS IS SOMETHING SOPHISTICATED CONSUMERS ARE FLOCKING TO IT THIS TIME TO ENSURE THE PROTECTION OF THEIR ASSETS. MATT:
GREAT TO GET YOUR INSIGHT. HE STUDIED ECONOMICS AND CRYPTOCURRENCIES AT OXFORD, THEN FOUND THAT IT IS NOW THE CHIEF STRATEGY OFFICER AT CHAINALYSIS. KAILEY: COMING UP, WE CONTINUE THE CONVERSATION ON THE FALLOUT FROM FTX AND WHAT IT HAS MEANT FOR STABLECOINS. THE CEO OF CIRCLE JEREMY ALLAIRE JOINS US NEXT. MATT: CRYPTO CONTAGION SPREADS TO CELEBRITIES.
HOW TOM BRADY AND STEPH CURRY ARE GETTING CAUGHT UP IN THE FTX FALLOUT. KAILEY: ACCESS ALL THE LATEST DATA AND NEWS ON CRYPTO. CHECK OUT CRYP GO ON THE TERMINAL. THIS IS BLOOMBERG.
>> WE ARE NOT GETTING COPPERHEADS OF REFORM ANYTIME SOON. THE MOST CONGRESS CAN BE INSPECTED TO DO WITH THE CRYPTO EVENTS OF THE PAST FEW WEEKS IS FOCUS ON SOMETHING THEY KIND OF UNDERSTAND, WHICH IS STABLECOINS. THEY LOOK A LITTLE BIT LIKE MONEY MARKET FUNDS, A LITTLE LIKE DEPOSIT ACCOUNTS. THEY GET THAT. THAT IS SOMETHING THEY CAN LEGISLATE ON. THE REST OF IT, I THINK WE ARE YEARS AWAY FROM A COMPREHENSIVE LEGISLATIVE SOLUTION. KAILEY: THAT WAS THE DIRECTOR OF POLICY RESEARCH AT BTIG'S SPEAKING ON BLOOMBERG --JOINING US NOW IS JEREMY ALLAIRE, CEO OF CIRCLE THAT OPERATES THE USDC STABLECOIN. WE WILL TALK ABOUT THE
STABLECOINS AND REGULATORY ISSUES IN A MOMENT. ON FTX, YOU HAVE DETAILED WHAT EXPOSURE TO THE COLLAPSE WAS. YOU HAVE A TINY EQUITY HOLDING OF ABOUT $10.6 MILLION. YOU RELATIVELY MORE INSULATED. ARE YOU STILL FEELING IT IN SOME WAY? JEREMY: WELL WE HAVE PRIMARILY SEEN OVER THE PAST COUPLE OF WEEKS IS, AS NOTED IN SOME OF YOUR EARLIER COVERAGE, THERE'S BEEN A FLIGHT TO SAFETY AT A FLIGHT TO QUALITY. WE HAVE SEEN AN INCREASE IN THE AMOUNT OF USDC PEOPLE WANT TO HOLD.
AS PEOPLE GET OUT OF VOLATILE MARKETS, STABLECOINS BECOME AN IMPORTANT PLACE TO STORE VALUE. FOR US IN THE SHORT TERM, THE FACT THAT WE ARE A REGULATED DOLLAR-BASED DIGITAL CURRENCY OBVIOUSLY IS IMPORTANT FOR THE TRUST AND TRANSPARENCY WE OPERATE UNDER. IT IS VITAL. I THINK IN AN ENVIRONMENT WHERE THERE ARE MANY OF THESE UNREGULATED OR OFFSHORE INSTITUTIONS THAT ARE VERY OPAQUE, PEOPLE DON'T UNDERSTAND THEM, ONSHORE U.S. FINANCIAL SYSTEM REGULATED DOLLAR-BASED DIGITAL CURRENCIES ARE ATTRACTIVE. FOR US, WE HAVE SEEN IT ACCRUE TO USDC. KAILEY: YOUR OPERATIONS ARE ONE THING. I WE HAVE LEARNED, IT'S ALSO
ABOUT WHO YOU ARE AFFILIATED WITH. THAT IS WHY DOMINOES CONTINUE TO FALL IN THE WAKE OF FTX. HOW HAS THIS ALTERED YOUR THINKING ABOUT WHO YOU WANT TO WORK WITH? JEREMY: WELL, IT'S A GOOD QUESTION. CIRCLE DOES NOT OPERATE AN EXCHANGE OR DERIVATIVES PLATFORM. WE ARE NOT A PRIME BROKERAGE
FIRM. SOME OF THE QUESTION MARKET STRUCTURES THAT ARE FUNDAMENTALLY RISK TAKING BUSINESSES, THAT IS NOT OUR BUSINESS. WE SERVICE THOUSANDS OF COMPANIES, CORPORATIONS, INSTITUTIONS, THINK -- FINTECHS AND OTHERS THAT WHEN A DIALTONE ON THE INTERNET. WE PROVIDE THAT SERVICE TO THEM. WE ARE CONTINUING TO EXPAND THE NUMBER OF COMPANIES, THE DIVERSITY OF INDUSTRIES THAT WE WORK WITH. IN THE SHORT TO MEDIUM-TERM, THERE WILL BE PLAYERS IN OUR INDUSTRY THAT EITHER GO OUT OF BUSINESS OR REDUCE THE AMOUNT OF ACTIVITY THEY HAVE. WE ARE IN FOR THE LONG HAUL.
WE FOUNDED THE COMPANY NINE YEARS AGO. I TESTIFIED TO THE SENATE NINE YEARS AGO ON THE IMPORTANCE OF REGULATION. I THINK WE ARE CONTINUING TO BUILD THIS. MATT: YOU HAVE BEEN NAMED TO THE HIGH-LEVEL ADVISOR GROUP FOR THE IMF. YOU WORK WITH COMPANIES, DCG FOR EXAMPLE, YOU HAVE A PARTNERSHIP WITH THE UMBRELLA GROUP UNDER WHICH GENESIS FALLS.
THEY HAVE BEEN HIT BY THE FALLOUT. DOES THAT GIVE YOU PAUSE? JEREMY: ABSOLUTELY. I THINK WE HAD A PRODUCT OFFERING CALLED CIRCLE YIELD WHICH RELIED ON GENESIS. AS THINGS BECAME CHALLENGING
AFTER THE TERRA LUNA ENVIRONMENT, WE OFFER CUSTOMERS THE ABILITY TO REDEEM THEIR DEPOSITS EARLY. THE OVERWHELMING MAJORITY DID. AS RECENTLY AS THIS LAST WEEK WE ONLY HAD ABOUT $2.6 MILLION OF OVER COLLATERALIZED LENDING, WHICH HAS BEEN ENTIRELY CLOSED OUT. WE DON'T HAVE ANY EXPOSURE ON THAT. CERTAINLY THAT IS A DELICATE REAL-TIME SITUATION EVERYONE IS WATCHING CLOSELY. MATT: HAS YOUR DUE DILIGENCE CHANGED
WHEN YOU LOOK INTO COMPANIES WITH WHOM YOU FORM PARTNERSHIPS? WHEN YOU LOOK INTO COUNTERPARTY RISK, DO YOU INCREASE YOUR DUE DILIGENCE? JEREMY: I THINK SO. THE FIRST IS WE OPERATE WITH A BROAD RISK MANAGEMENT FRAMEWORK, ENTERPRISE RISK MANAGEMENT FRAMEWORK AND REGULATORS. WE RUN THE COMPANY WELL. IT'S AN ENVIRONMENT WHERE DUE DILIGENCE IS GOING TO EVOLVE. ONE OF THE THINGS WE HAVE SAID AND OFFERED IS THAT WE WOULD LIKE TO SEE MORE AND MORE OF THE TREASURY AND ACTIVITIES OF FIRMS ON CHAIN.
YOU HAVE GREATER ABILITY TO VERIFY BALANCE SHEETS, TO VERIFY CREDIT, TO VERIFY WHERE FUNDS ARE. WE ARE TRYING TO MOVE TO THIS MORE MODERNIZED SYSTEM OF BLOCKCHAIN-BASED FINANCE WHERE PEOPLE HAVE THESE OPAQUE, CLOSED OFF SYSTEMS, YOU DON'T HAVE AS MUCH VISIBILITY. THE PROCESS IS TO CREATE GREATER TRANSPARENCY. WE ARE CONTINUING TO BUILD TOWARDS THAT INFRASTRUCTURE AND THE DILIGENCE MODEL AS WELL. KAILEY: YOU MENTIONED REGULATION A FEW TIME. YOU HAD A PIECE OUT OF MARKET WATCH TODAY TALKING ABOUT HOW SOME CRITICS IN THIS EPISODE HAVE CONTENDED BASICALLY IF YOU REGULATE AND LEGISLATE IT WILL LEGITIMIZE THE INDUSTRY AND YOU SHOULD NOT DO THAT. YOU SAY THAT IS CYNICAL AND
WRONG AND THE CONSEQUENCES OF INACTION ARE SEVERE AND THE BENEFITS OF RUGGED TORY CLARITY ARE IMMENSE. -- REGULATORY CLARITY ARE IMMENSE. WHAT WOULD YOU TACKLE FIRST QUESTION MARK JEREMY: THE MESSAGE IN MY LETTER TO LEADERSHIP IN CONGRESS RECENTLY AND REITERATED IN THIS PIECE IN MARKET WATCH IS START WITH THE LOW HANGING FRUIT, STABLECOINS. PAYMENT STABLECOINS ARE UNDERSTANDABLE. THEY ARE A FOUNDATIONAL BUILDING BLOCK OF THIS ENTIRE INNOVATION.
IT IS SOMETHING I THINK EVERYONE CAN GET THEIR HEAD WRAPPED AROUND. IT IS A VERY IMPORTANT PLACE TO START. IT IS A PLACE WHERE THERE STILL EXISTS VERY SIGNIFICANT RISK. OFFSHORE DOLLAR STABLECOINS POSE A RISK. AS CONGRESS CALLED FOR OVER A YEAR AGO, URGENT ACTION IS NEEDED. IF ANYTHING, THE EVENTS OF THIS SPRING AND THIS FALL HAVE DEMONSTRATED THAT EVEN GREATER URGENCY. KAILEY:
CIRCLE CEO JEREMY ALLAIRE, THANK YOU SO MUCH FOR JOINING US. REALLY APPRECIATE YOUR TIME. FOR MORE CRYPTO CONTENT -- WORDS ARE HARD -- THE PODCAST DIVES DEEPER INTO THE DAILY MARKET BUZZ FOR HOW THIS ASSET CLASS IS CHANGING THE WAY WE LIVE. LOOK FOR THAT EVERY WEEK WHEREVER YOU GET YOUR PODCASTS. THIS IS BLOOMBERG.
♪ KAILEY: THIS IS "BLOOMBERG CRYPTO." NOW TO SOME STORIES THAT CAUGHT OUR ATTENTION. THE LATEST CRYPTO MYSTERY. NOBODY IS SURE WHO OWNS THE
EXCHANGE MOBI. ACCORDING TO PEOPLE FAMILIAR, JUSTIN SUN SPENT ABOUT $1 BILLION TO ACQUIRE 60% OF SHAREHOLDERS BUT KEPT HIS NAME OUT OF THE DEAL TO AVOID SCRUTINY FROM CHINA. SUN HAS REPEATEDLY DENIED INVOLVEMENT. MATT: IT COMES TO TRADING STRATEGY, MORE INSPIRATION FROM VEGAS THEN WALL STREET. THE FORMER ALAMEDA CO-CEO REVEALED HOW MUCH HE APPLIED WHAT HE LEARNED OF THE CARD TABLES TO THE CRYPTO MARKET. HE SAID ALAMEDA EMPLOYED VEGAS LIKE RISKY BETS. HE SAT DOWN IN AUGUST WITH --
SAID IN AUGUST THAT IS AT THE CENTER OF THE FTX BLOWOUT. KAILEY: NOT EVEN CELEBRITIES ARE IMMUNE TO THE FALLOUT. TOM BRADY AND STEPH CURRY ARE AMONG THE BIG NAMES A TEXAS REGULATOR IS INVESTIGATING OVER SECURITIES LAWS VIOLATIONS TIED TO THE PROMOTIONS OF FTX.
THE BOARD SAYS IT IS LOOKING AT PAYMENTS HE RECEIVED TO ENDORSE FTX U.S. COME ALONG WITH WHAT DISCLOSURES WERE MADE AND HOW ACCESSIBLE THEY WERE TO RETAIL INVESTORS. FULL DISCLOSURE FROM A SPORTS PERSPECTIVE, I'M A BRONCOS FAN, NOT A BRADY FAN, BUT A LOT OF PEOPLE TRUST WHAT HE SAYS.
IF YOU'RE PROMOTING A PRODUCT AND YOU ARE TOM BRADY, YOU MAY HAVE INFLUENCE. THAT IS SOMETHING REGULATORS ARE LOOKING INTO. THE SEC LOOKING INTO THAT FIND KIM KARDASHIAN GOT FOR PROMOTING CRYPTO. MATT:
HE WILL SURELY FIGHT AGAINST THIS, AS WILL STEPH CURRY. THEY MAY NOT HAVE HAD THE HIGH-LEVEL UNDERSTANDING OR HAVE DONE THE DUE DILIGENCE A LOT OF THE COUNTERPARTIES AND CRYPTO HAVE NOT DONE EITHER. KAILEY: THAT IS SOMETHING WE HAVE COME TO LEARN. THANK YOU SO MUCH FOR JOINING US ON BLOOMBERG CRYPTO. WE WILL BE BACK NEXT WEDNESDAY AT 1:00 P.M. EASTERN TIME SO MAKE SURE TO JOIN US. THIS IS BLOOMBERG.
2022-11-23 22:07
Show Video
Other news