DNI OTWARTE ONLINE 12 kwietnia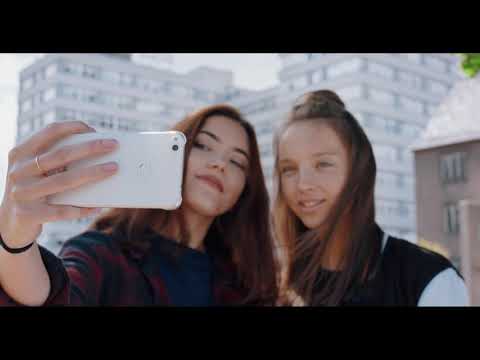 Show Video
Good morning. Welcome to the Silesian University of Technology, at the "Mrowisko" ("Anthill") Student Culture, where we run the Online Open Days at the Silesian University of Technology. My name is Kate Ptaszyńska, and I am the vice-chairman of the self-government of students of the Silesian University of Technology. My name is Dawid Mordarski and I am the chairman of the Students' Self-Government. Together we will try to bring our university closer to you, we will answer the questions why it is worth choosing to study at the Silesian University of Technology, just like us.
Today we will talk about it with Vice Rector for Student Affairs and Education, Professor Wojciech Szkliniarz, PhD, DSc. We will also talk about the history of our university, we want you to know where it comes from. We will also present the most important facts and numbers, which are the best to imagine.
You will find out how our student life looks and what, apart from obviously scientific development, are the advantages of studying. Today and tomorrow we will present you with 13 faculties and 2 institutes of the Silesian University of Technology. And on Wednesday, the Student Service Office will explain to you what recruitment rules are, you will also be able to ask live chat questions. So, shall we?
At the beginning, listen to the words directed by the rector of Silesian University of Technology, Professor Arkadiusz Mężyk PhD, DSc. Dear high school graduates, high school students! Welcome to the virtual walls of the Silesian University of Technology! Unfortunately, once again we are forced to move the Open Days to the network, but we have prepared this meeting, so that gives you an opportunity to get to know our university and the academic community. Our community is friendly and open to all the required knowledge and who want to develop their passions. I'd like especially to welcome all the ladies.
The belief that science and engineering are a male domain, gone by the wayside. Every year, more and more women study in the walls of our university, they are deans of faculties, they manage the institutes and cathedrals, research centers, university units, they work too in the student government. Our graduates are employed in company boards, they work in international research teams, they find innovative solutions in many scientific disciplines. Dear young people, you are facing an important life choice.
I remember well that time when I was in your position and decided to study at Silesian University of Technology. I have never regretted this decision. Today I am very proud to say that the Silesian University of Technology is a prestigious European technical university that carries out innovative scientific research, cooperates with the business environment and educates highly qualified staff.
We are the only university in Upper Silesia to be included in the prestigious group of 10 Polish universities, received the status of a Research University. However, the Research University is not only research, but also very good education. We have prepared for you a wide range of almost 60 fields of study, including 10 completely new ones, which will start in October. Among them are aerospace engineering or automation and industrial robotics.
Many of our fields of study are under the patronage of companies that are leaders in their industries. Studies are not only about implementation of educational programs, it is also a comprehensive development. There are nearly 180 students' scientific associations at the Silesian University of Technology in which you can pursue your passions build drones, create artificial intelligence, deal with robotics, construct electric cars, explore the cosmos. Many of these student scientific associations are extremely successful in the international arena.
I invite you to actively participate in the Open Days. Go ahead, ask your questions. We will try to answer all of them. I hope this virtual meeting will meet everyone's expectations and will be the beginning of a long adventure with the Silesian University of Technology. Dawid, and how do you remember this time in your life when you thought about a study choice? To be honest, I have been wondering for a long time..
I knew I wanted to study the Management and production engineering but I was kind of hesitant to choose one of Krakow's universities and the Silesian University of Technology. I was convinced by the cousin who at that time got a PhD at our university and he was very pleased with his life choice. And now thanks to him I am also happy and I will convince you.
And you Kasia, did you know right away? Basically, I have always been a certain field of study, mathematics. I have always liked to help people and mathematics have made me easy, so I decided I would be a teacher. It was not always so clear with the choice of university, because I studied one year at another polytechnic, after that time I moved to Silesian polytechnic and I do not regret it, because the approach to the student is completely different.
However, I remember the stress before graduation. We perfectly understand you. Listen to why it's worth choosing the Silesian University of Technology. So, we invite you to an interview with Vice Rector for Student Affairs and Education, Professor Wojciech Szkliniarz, PhD, DSc.
Ladies and Gentelmen, You have to make a very difficult decision, the most important at this stage of your life. This time has been, and is difficult for you, your parents and teachers, and it is also difficult for us – academic teachers and our current and future students. We all face with similar hardware and technical and social problems caused by insulation and no direct contacts. And like your teachers, we also look forward to the return of students to the school wall. For this difficult year, we have not been waiting until the situation returns to normality, we have been working hard all the time and we are working to make the educational offer of the Silesian University of Technology more attractive to you.
This whole time, we are running secure hybrid learning by combining online learning from our own remote education platform with contact classes (e.g. laboratory activities impossible to achieve online). Taking advantage of the temporary absence of students in the walls of the university, we are renovating the training and laboratory rooms and organizing new ones. We are complementing our laboratory base with high-quality hardware and software to support the learning process, including through our own remote education platform. After consultations and in agreement with the socio-economic environment, we are launching new study courses.
We are modernizing and making the programs of existing studies more attractive, as well as the different forms of education based on the best (Oxford, Cambridge, Harvard, Stanford). We establish, consolidate and work together with a rich and diverse socio-economic environment. Close cooperation between universities and Katowice's special economic zone and many other employers, including foreign ones, results in traineeships and practices, allowing students to gain practical professional knowledge and often opening up opportunities for future employment. We include students in research by participating in a number of students projects in the form of the Project Base Learning and as part of students' scientific associations.
We care for the best students under the mentorship program "Rozwiń skrzydła". We offer you the opportunity to develop your interests in 187 students' scientific associations and a number of sports sections. We organize various competitions, training and lectures open to students. We have implemented a student-friendly System for Study Service – USOS. We have implemented the course of study, facing difficult times of the pandemic, and we are currently finalizing the student-friendly course of study for the post-pandemic period.
We have prepared a clear, friendly and time-sensitive recruitment system IRK. I encourage you to have a look at a wide didactic offer of the Silesian University of Technology. Currently, covering a significant area of the Silesian Voivodship with its scientific and didactic influence, in nine faculties and two institutes located in Gliwice, two faculties located in Katowice and two in Zabrze, SUT educates over 18,000 students, including almost 15,000 in stationary studies and 440 foreigners. The University offers first-cycle studies (engineering and bachelor's degree), second-cycle studies - master's degree, postgraduate studies and education at doctoral school called "Joint Doctoral School". The studies are conducted in a stationary and non-stationary system.
15 educational units of the University – 13 faculties and 2 institutes – currently offer 68 study programmes and about 200 specialisations, including the whole spectrum of engineering studies. Next to technical programmes, candidates may also study business analytics, applied linguistics, pre-school and early childhood pedagogy, sociology, management and project management. The Silesian University of Technology also offers free studies in English. There are 12 fields of advancement in the first-cycle studies, 16 courses in English in the second-cycle studies. Engineering studies in technical faculties which dominate the educational offer of the Silesian University of Technology are a very good choice for the present times.
They teach analytical knowledge to develop effective and innovative solutions to practical problems while developing communication and collaboration skills. They prepare for a satisfactory career in industry or to continue learning. Although the modern engineer and the ten years old do not differ substantially from each other at the technical level which is still the backbone of their values – they are the strengths of each engineer, the importance and potential they represent for the company, but also their own career and compensation will not only decide hard skills but also by soft skills which are difficult to replace, which distinguish human work from the work of information systems, robots or artificial intelligence.
Over the next 10 years, they will become more important. At the moment, textbook knowledge is far too little. The working environment is changing in an extremely dynamic way. We can not predict which jobs will be needed in a few years.
Experts predict that young people, who are entering the labor market today, they will change the profession up to 7 times in their life. That is why we must first of all teach students creativity, team skills, often in interdisciplinary teams, interpersonal communications and communication in foreign languages, and develop the capacity to solve problems. If a graduate of a technical college, in addition to reliable basic knowledge, has such skills, he will be able to adapt to any working environment and to the rapidly changing expectations of employers. The current system of education in Poland is slightly archaic, poorly adapted to the students' abilities, not practical and therefore ineffective. Confucius said: "Tell Me and I Will Forget; Show Me and I May Remember; Involve Me and I Will Understand."
If you understand what you are doing and can apply it in practice, you are better than the majority. However, it is absolutely vital to remember that theory plays a very important role in the process of "understanding". Golden mean - do not underestimate the theory, but put it in practice. In recognizing the disadvantages of the education system, in recent years we have taken the effort to shape the programs of the courses offered so that the student becomes a subject rather than a subject of education and a teacher guided in the process, developing the independence of the students without suppressing their curiosity, allowing them to see the need for lifelong learning. In shaping the programs of individual studies, we assumed that they should focus more on develop the ability to search, process, and present information instead of having to remember them, teaching problem-solving, instead of giving ready-made solutions, developing social skills and team work rather than acting alone continuously, supporting an individual initiative instead of penalising taking risks, the development of the individual talents of students, instead of learning all the same and in the same way, interdisciplinary education, instead of narrow specialization, developing the ability to make rational thinking, to separate important things from those of concern, and to learn new things quickly. The illiterate of the 21st century will not be those who do not know Excela or are unable to program, but those who cannot learn new things and unlearn old things.
New and improved courses of study prepared for you in the current educational offer meet these expectations. They guarantee ability to change direction without any program differences even after the first year of study, maths and physics compensatory classes, flexibility of studying, with the ability of the student to shape their own course, a limited number of subjects in the study plan, a maximum of 25 hours per week, a very large proportion of hands-on labs conducted in the form of lab exercises and in the modern form of the Project Base Learning. In the course of the PBL, students learn by actively engaging in projects from weeks to the semester, during which they solve real problems, they are looking for answers to engaging and complex questions.
Project-based education develops knowledge of subject matter, as well as critical thinking skills, release creative energy among students and teachers, teaches teamwork in interdisciplinary groups, often in contact with a partner from industry or a foreign research facility. Next to modern directions and forms of training, we offer modern teaching infrastructure, laboratories and professional teaching staff, which watch on the high quality of training, as well as student camps with excellent cultural and sports facilities, which our students are happy to use. We know very well the student lives not alone, and that is why we create a good climate for the widely understood student life. The "Mrowisko" ("Anthill") Student Culture Centre is the seat of students' self-government and of all student and cultural organizations operating within the Silesia University of Technology. The university theater "Remont", the academic Choir of the Silesian University of Technology and the academic music team are waiting for students.
In the "Mrowisko" ("Anthill") there are also a performance room, which regularly organizes performances, concerts, cabaret performances, music and film festivals, and many other events, each time attracting a large audience. See you soon in October! We warmly invite you! Studying is a completely different way of learning than studying in secondary schools. Definitely. Some people may feel a little lost at the beginning, but you believe this is a fantastic adventure. Especially if you study at a university like ours. And do you know how it happened that the Silesian University of Technology was established here over 75 years ago? I know, last year we celebrated the 75-year anniversary and I invite our viewers to a short film that will explain it.
The establishment of the Silesian University of Technology was the realisation of an idea that had existed for many years. In 1929, the Silesian Parliament began formal proceedings to build and organise the Silesian University of Technology in Katowice. Despite the enormous commitment, it was not possible to start work on the establishment of the university before the outbreak of the Second World War. Plans were resumed in the first months of 1945. On 24 May 1945, the Presidium of the National Council issued a decree establishing the Silesian University of Technology.
The study plans and curricula were based on models taken from the Lviv Polytechnic. Also, the professors of the Silesian University of Technology were mainly former employees of the Lviv Polytechnic. At that time there were four faculties: Chemical, Electrical, Mechanical and Civil Engineering, with almost 200 teaching staff. From the very beginning, the excellent staff of professors was one of the strongest assets of Gliwice university. The first inauguration of the academic year of the Silesian University of Technology took place on 29 October 1945.
At that time 2750 students started their education. The Silesian University of Technology from the first years of its operation could be proud of the scientific achievements of its employees. Some of them were widely reported by the press. These included devices for detecting hearing defects in newborns, analog machines, artificial heart-lung machines and artificial kidneys. It was like that in the past, and how is it today? See for yourself.
The Silesian University of Technology is the oldest school in Upper Silesia and one of the largest in the country. From the very beginning it has been an important institution of public life. The mission of the Silesian University of Technology is to conduct innovative scientific research and development works, as well as to educate highly qualified staff for the benefit of the knowledge-based society and economy, and to actively influence the development of the region and local communities. In 2019 year the Silesian University of Technology was the only university in Upper Silesia and one of ten universities in the country received the Research University status. Six research areas were then identified, which set the priorities of research.
15 educational units of the University – 13 faculties and 2 institutes – currently offer almost 60 study programmes and about 200 specialisations, including the whole spectrum of engineering studies and human sciences. Currently, SUT educates over 18,000 students. The college offers all degrees. They are conducted in a stationary and non-stationary form. Candidates may also study in one of the nearly 30 English language courses free of charge.
For many years now, due to the wide didactic offer and high quality of education, the Silesian University of Technology has been one of the leading Polish technical universities, which is confirmed by its high positions in rankings of higher education institutions. Its strong position is confirmed by the scientific and didactic achievements of outstanding specialists and numerous national and international successes. Studying at the Silesian University of Technology allows cooperating with many companies, as a result, for a fast professional career. Companies have a real impact on the design of study programmes. As a result of such cooperation is, among other things, dual studies linking classroom academic training to professional work. Students gain knowledge and professional experience at the same time.
The education system at the Silesian University of Technology is modern, compatible with current educational trends and aimed at comprehensive scientific and personal development. I do not know how you are, but I am proud to study at the Silesian University of Technology. Me too! But you know, the student lives not alone. Scientific development is the most important aspect of studying, but there are many more. It is a truly wonderful adventure, building friendship for life and learning independence, gaining experience and a rich student life.
My parents still say that the studies are the most beautiful period in their lives, now I know something about it. What are the advantages of studying? Listen up! Hi Graduates. Students here. Today we will tell you a bit about studying. The Silesian University of Technology is not only science. Right Damian? Of course. There are many organizations at the Silesian University of Technology, including the local government, which I encourage you to join. Here you can develop a wide range of skills in the field of soft skills, you can learn how to organize trainings, you can learn how to organize mass events of various kinds of cultural events.
There is plenty of it. It's worth trying, it is worth developing. One of the most important events is also the IGRY, which I think Kacper will tell you a little more. The IGRY are an annual culmination of all events, especially for students of the Silesian University of Technology and more.
They are also for everyone willing to have fun together, living in Gliwice and next to Gliwice. This year we will have a lot of parties, concerts and also play online. It's a student tradition taking place every year no matter what.
It doesn't take place without concerts, Tunak and student's integration at the highest level. Therefore, I would like to invite all to join. Stay tuned, you will soon find out what's what. I especially invite participants who have never been to the IGRY before, it is also for you. See you there! In addition to studying, you can express oneself in student's scientific circles. We have departmental and inter-faculty student's scientific circles.
You study chemistry, but you can work in the computer science and mathematics circle, you can build cars, carry out experiments and research. If you want to improve your competences and skills, the Student Career Office offers a lot of training, webinars, courses as well as annual job fairs, which now also work online. So if you want, you can find information on the website or Facebook.
There is a lot to do in Gliwice. Our campus is very extensive. There is a place to walk, we also have sports fields where you can do your sports recreation. The Silesian University of Technology has prepared for distance learning. We have a remote education platform that works very well, allows you to study anywhere in the world, no matter where you live, where you are, you can study. The lecturers apply oneself to work. They want the classes to be interesting for the student, even though you are not in the laboratory, you can still take advantage of it and gain theoretical and practical knowledge.
Not once have I encountered a situation, the leader went to the company to prepare a suitable recording to run a laboratory for us. It is a great idea. I think the quality of distance learning is growing month by month and it is very noticeable. And what does the preparation of students and the preparation of the lecturers look like? I think the lecturers often adapt to the wishes of the students and in this respect it is certainly a great comfort.
I think they are very creative, and they have learned over time that you really can study in different ways. We sometimes use Instagram or Facebook, as part of our classes, we record videos, live on Instagram. We even created an Instagram account for this faculty, so you will definitely find creativity and interesting ideas at the Silesian University of Technology. Of course, this is not the end of what is waiting for you today. In the next steps you will learn some more scientific information about our faculties. Now it was more loosely, but it's time to focus and choose the right faculty. Exactly. We have a lot of directions that will be presented to you. There is a lot to choose from.
I and Kacper thank you and say goodbye to you. Damian will see you tomorrow. See you soon. Bye! At the Silesian University of Technology, you can choose from nearly 60 courses of study conducted in 13 faculties and two institutes. Today we will present 7 of them, and tomorrow we will present eight more. First, we will take you to the Faculty of Architecture, where engineers combine technology with art. From the beginning of its existence, the research and teaching staff consists of outstanding architects and planners, and the next generations of their former students and pupils continue the traditions of the so-called "Silesian School of Architecture". The faculty offers two courses: architecture and interior design.
AEI - is an abbreviation for the Faculty of Automatic Control, Electronics and Computer Science. It is located in the tallest building on the Gliwice campus, sometimes called the mages' tower. It was established in 1964 as the first independent Faculty of Automation in Poland. If you are interested in new technologies and want to get a job with future, this is the faculty for you.
You have a choice of courses such as Automation and Robotics, Biotechnology, Electronics and Telecommunications, Informatics, Telekomunikacja and Multidisciplinary direction in English called Macro: Automatic control over robotics, electronics and telecommunications, informatics. Do you wonder what and how different construction works are made? Do you want to build bridges, highways, underground structures or explore building materials? Choose studies at the Faculty of Civil Engineering. It is one of the four faculties that gave rise to our university 75 years ago. We offer studying civil engineering, you can choose five specialties: Construction and architectural, construction and engineering structures, construction process engineering, road construction and structural engineering in English. Red Chemistry and Gray Chemistry? Do you know what it means? It is the historic buildings in which part of the Faculty of Chemistry the Silesian University of Technology is located, the names have taken place from the color of the elevation. The Faculty of Chemistry is one of the first four departments of our university, set up by outstanding scientists from the Lwów University of Technology.
Today it has a scientific category A and offers five study programmes: Biotechnology, Chemistry, Process engineering and Industrial equipment, Chemical technology and Industrial and engineering chemistry in English. Electrical engineering, Power engineering, IT or maybe Mechatronics sound electrifying for you? Choose the Faculty of Electrical Engineering, it educates in these fields of study. It is one of the first four facul-ties that made up our university. Today, it is a pres-tigious faculty with traditions, closely cooperating with the industry, also conducting dual studies, thanks to which you can gain valuable profes-sional experience. And now something for those curious about the world, including the underground.
See what education offer has been prepared by the Faculty of Mining, Safety Engineering and Industrial Automation. You can choose from five fields of study: Automation and Industrial Informatics, Geodesy and Cartography, Geoengineering and Exploitation of Raw Materials, Reclamation and Management of Post-Industrial field sites, and Safety Engineering. Are you interested in what is happening at the interface between medicine and technology? Do you want to design life-saving devices, improve rehabilitation, develop implantology or study the musculoskeletal system in sport? The Faculty of Biomedical Engineering is for you. This is the first and only such Faculty in Poland! See what they offer! Thank you for your meeting today We hope that you have slightly relaxed the stress associated with the selection of studies, and that we encouraged you to study at all, especially at the Silesian University of Technology. Be with us tomorrow too, we will present you with our student organizations, scientific circles, sports sections and what might surprise you a little - the artistic passions of engineers. You can contact us via our profile on Facebook and we will be happy to answer your questions.
Listen to the words of the rector. See you tomorrow! Bye! Dear high school graduates, high school students! Until now, SUT has promoted over 200,000 engineers. Graduates of our university often occupy managerial, directorial and other high positions in industrial corporations. You have a chance to join this elite group. Considering a wide didactic offer that includes all new engineering and a large area social sciences, I am convinced, that many high school graduates will find an interesting place for yourself at the Silesian University of Technology.
Choose wisely! I wish you good luck on your upcoming exams. I hope Silesian University of Technology will become your Alma Mater for many of you. Remember, our door is always open to you. I cordially invite you to attend the Inauguration Ceremony of the Academic Year in October 2021! Good health and see you soon in the walls of Silesian University of Technology!
2021-04-13 22:10
Show Video
Other news