Bloomberg Technology 10/26/2023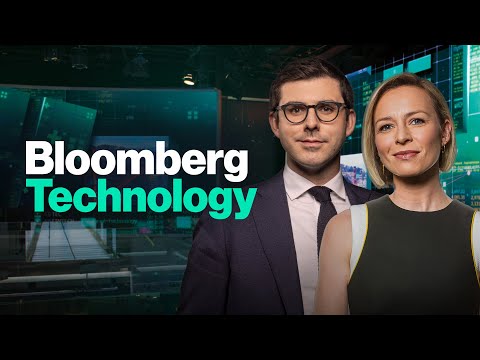 Show Video
>> IN SILICON VALLEY AND BEYOND, THIS IS "BLOOMBERG TECHNOLOGY." >> I AM IN FOR CAROLINE HYDE. COMING UP ON THIS HOUR, FULL EARNINGS COVERAGE AHEAD, WE WILL BREAK DOWN RESULTS FROM META-OF THE SHED TO AMAZON AND INTEL'S EARNINGS AFTER THE BELL.
THUS, SAM BECKMAN FREED'S TESTIMONY IS THE LATEST MUST-SEE MOMENT. WE WILL LOOK AT THE THORNY ISSUES OVER TECHNOLOGY BETWEEN THE U.S. AND CHINA AS PRESIDENT BIDEN PLANS TO MEET WITH THE FOREIGN MINISTER. FIRST, LET'S GET A CHECK ON THE MARKETS WITH ABIGAIL. ABIGAIL: WE ARE LOOKING AT A BIT OF A BEARISH DAY. TWO DOWN DAYS IN A ROW FOR THE MAJOR INDEXES.
WHAT MAKES IT SO INTERESTING, THESE QUARTERS ON THE SURFACE ARE NOT SO BAD. META-WAS PRETTY GOOD BUT IT IS THE DISAPPOINTING FOR ALPHABET. RIGHT NOW IN A CORRECTION TERRITORY, BRINGING THE NASDAQ 100 INTO A CORRECTION TERRITORY.
META, THE COLOR AROUND THE AD SPENT WEIGHING ON SHARES. YOU CAN SEE THE NASDAQ 100 SINCE JP MORGAN REPORTED, IT IS DOWN PRETTY SHARPLY. WE HAVE ANOTHER DOWN DAY AND ANOTHER DOWN MONTH FOR THE NASDAQ 100. BIG TECH GETTING HIT ON SOME OF THESE EARNINGS.
AMAZON AFTER THE BELL. THE LAST TWO WEEKS, TAKE A LOOK AT THE LOSSES FOR SOME OF THESE NAMES. ALPHABET AND META DOWN DOUBLE DIGITS. APPLE IS NEXT WEEK.
WHEN WE PUT THIS TOGETHER WITH THE EQUAL WEIGHTED INDEX ON THE YEAR, THERE IS THE BIG QUESTION OF WHETHER OR NOT THE MAGNIFICENT SEVEN, WHETHER THESE RISES, GAINS, THE SOLID ACTIVITY IN THE YEAR CAN CONTINUE. RIGHT NOW THERE IS A DENT THAT CAN'T FEEL TOO BAD FOR THE INDEX COMES TO LOVE MORE THAN 50%. NASDAQ IS UP SOLID DOUBLE-DIGIT. LOOK AT THE S&P 500. IT IS IN THE TORY -- IT IS IN NEGATIVE TERRITORY.
IT LOOKS LIKE THE EQUAL RATED COMMITMENT CAP'S MAY BE LEADING. SONALI: FOR MORE ON TECH EARNINGS, LET'S BRING IN ALISON PORTER FROM JANUS HENDERSON ON THE GLOBAL TECHNOLOGY LEADERS TEAM. WE TALK SO MUCH ABOUT THIS MAGNIFICENT DYNAMIC. WHEN YOU LOOK AT SOME OF THE DRAWDOWNS, HOW DO YOU PLAY? WHAT IS NEXT? >> THE FIRST AND SOMETIME WE'VE SEEN THE MAGNIFICENT SEVEN TOGETHER. WE ARE DEFINITELY SEEING SOME SIGNS OF PROFIT. I THINK THAT IS A REFLECTION OF WHERE THE MARKET IS, WHERE BOND YIELDS ARE.
MORE SO THAN EARNINGS RESULTS. WOULD YOU LOOK AT META'S RESULTS COME ACROSS THE BOARD THEY WERE VERY STRONG. WE HAVE SEEN EXPECTATIONS KICKED OUT.
THE DEFICIT SEVEN -- THERE IS A Y DISPERSION EVALUATIONS. EVEN COMPANIES LIKE META, TREATED TO THE BROADER EQUITY MARKET. OTHER TECHNOLOGY STOCKS ARE BEING KEPT HARD TODAY. IT IS NOT ABOUT VALUATIONS OR
EARNINGS ESTIMATES, BUT PROFIT IS THE MARKET HAS BEEN SO CONCENTRATED CONVINCING -- SONALI: WEN YU LOOKING AT THE META ON ECONOMIC UNCERTAINTY AND LOOK ACROSS THE TECHNOLOGY SECTOR, HOOTIE THINK OF US HARD-HIT IN THIS SCENARIO THAT HAS NOT BEEN SOLD OFF SIGNIFICANTLY ENOUGH? >> I DON'T THINK META WARRANT ON THE MACRO. I THINK META COMMENTED AFTER MAJOR CONFLICTS, THERE IS SOMETIMES A PAUSE OR SLOW DOWN. ACTUALLY, THE GUIDANCE OF FORWARD REVENUE BRACKETED EXACTLY -- WHEN WE CAME IN TO 2023, EARNINGS ESTIMATES FOR 2024 FOR META WERE ABOUT $10. NOW AS WE ARE EXITING THIS YEAR, ESTIMATES ARE FOR $17. WE HAVE SEEN THAT INCREASE IN EXPECTATIONS ALREADY SO DISAPPOINTED THOSE ARE NOT CONTINUING TO GO UP.
GIVEN THE MACRO UNCERTAINTY, NOT RAISING GUIDANCE HAS CAUSED SOME -- THERE'S CONCERN ABOUT THE [INDISCERNIBLE] MOST OF THE PRESSURE WE'VE SEEN HAS NOT BEEN ON RETAIL AND SMALLER ITEMS BUT ITEMS WHERE THE CONSUMER HAS TO ACT -- ACTUALLY BORROW. MORE IN TERMS OF WHERE CONSUMERS HAVE HAD TO BORROW LIKE AUTOS. SONALI: TALKING ABOUT BOND YIELDS, YOU DO SEE A COOLING TODAY BUT THEY HAVE BEEN EXTRAORDINARILY VOLATILE. HOW DO YOUTH THINK THIS WILL
CONTINUE INTO THE STORY WHEN YOU'RE THINKING ABOUT HOW TECH RESPONDS RATES? >> WE THINK IN 2020, WHICH WAS A HUGE YEAR FOR TECHNOLOGY, INTEREST RATES WERE ALMOST AT ZERO AND IT CAUSED SOME IRRATIONAL BUYING OF STOCKS. AT THAT HIGHER COST OF CAPITAL IS CAUSING INVESTORS, GREAT ENVIRONMENT FOR AFTER -- ACTIVE INVESTORS BECAUSE THEY GET TO FOCUS ON THE COMPANIES THAT HAVE THE STRONGEST BALANCE SHEETS. THE TECHNOLOGY SECTOR HAS THE BEST BALANCE SHEET ACROSS ALL OF THE EQUITIES. META HAS OVER $25 BILLION IN NET CASH, AND THAT MEANS THESE COMPANIES CANNOT ONLY CONTINUE TO DO IT OFFICIAL INTELLIGENCE AND DRIVING MORE INNOVATION AND EARNINGS GAINS, BUT IT ALSO MEANS THEY CAN BUY BACK STOCK AND THEY CAN START TO RETURN MONEY TO SHAREHOLDERS. WE SAW THAT WITH META LAST
QUARTER. IN ALPHABET ALSO CONTINUING ON THAT JOURNEY OF SHAREHOLDER RETURN, WHICH WE THINK IS STRONG, LONG-TERM SUPPORT FOR THESE COMPANIES AND FOR SHAREHOLDERS. SONALI: ARE YOU SEEING ANY BUYING MOMENTS RIGHT NOW OR DO YOU THINK IT IS JUST TO VOLATILE IN THE SELLOFF IS SAID TO COME STILL? >> WE THINK THIS IS A GREAT ENVIRONMENT FOR ACTIVE INVESTORS. WE DO THINK VALUATION DISCIPLINE IS MORE IMPORTANT THAN EVER IN THIS MARKET GIVEN THE PACE OF INNOVATION ON ARTIFICIAL INTELLIGENCE. I THINK IF YOU'RE TRYING TO LOOK OUT FOR 10 OR 20 YEARS AND PICK WINNERS IN 10 OR 15 YEARS TIME AND YOU'RE WILLING TO LOOK AT LOSSES EVERY YEAR, THAT IS A VERY DIFFICULT ENVIRONMENT. THAT IS NOT WHAT WE LOOK FOR.
WE LOOK FOR COMPANIES WITH STRONG BALANCE SHEETS, POSITIVE CASH FLOW, WHO CAN CONTINUE TO INVEST. WE DO SEE SOME REALLY ATTRACTIVE VALUATIONS, WHICH ARE A DISCOUNT TO THE BROADER EQUITY MARKET FOR ACTUALLY WHAT IS MUCH STRONGER, LONG-TERM GROWTH. SONALI: HOW ARE YOU LOOKING AT THIS EARNINGS SEASON AS WELL? WE ARE LOOKING TO A HOST OF MORE COMPANIES COME INTEL, AMAZON -- WHAT ARE YOU GOING TO BE LOOKING FOR? >> WHEN YOU LOOK AT META, SOME OF THE KEY FACTORS THAT CAME OUT OF THEIR EARNINGS FOR THE STRENGTH OF ENGAGEMENT.
THAT IS THE USER ENGAGEMENT, HOW USERS REACT TO THE PLATFORM AND THE PRODUCTS. AND EFFICIENCY. A FOCUS ON CAPITAL ALLOCATION. WHEN WE HEAR AMAZON'S RESULTS TODAY, THAT WILL BE KEY. WHAT ARE PRIME MEMBERS DOING? HOW ARE THEY RESPONDING TO INVESTMENTS IN REGIONALIZATION? THEN WE WILL LOOK AT EWS. EWS BE A KEY DRIVER OF AMAZON -- WITH AMAZON'S RESULTS AND I EXPECTATIONS HAVE COME DOWN SOMEWHAT CLOSER TO 12% THAT PEOPLE ARE LOOKING FOR. I THINK WE ARE LOOKING FOR STABILIZATION.
AFTER THE STRENGTH THAT MICROSOFT SAW IN AS CLUB DIVISION, INVESTORS WANT TO SEE AMAZON IS ALSO SEEING SOME BENEFITS OF ITS INVESTMENTS IN ARTIFICIAL INTELLIGENCE AS WELL. THAT THEY ARE SEEING SOME STABILIZATION AND THE OPTIMIZATION FROM CUSTOMERS OVER THE LAST YEAR. SONALI: ALISON PORTER, THANK YOU FOR YOUR TIME. LET'S HONE IN ON THE DIGITAL ADVERTISING SPACE FOR THESE COMPANIES AND BRING IN RACHEL TIPOGRAPH OF MIKMAK.
WHEN YOU LOOK AT META ITSELF, WHAT DID YOU TAKE AWAY? >> I WAS SUPER EXCITED TO SEE THEIR EARNINGS BECAUSE WHAT IT DEMONSTRATED IS THAT ADVERTISING IS ACTIVE IN MARKET AND META HAS MADE THEIR ADS MORE EFFICIENT. HOW HAVE THEY DONE THAT? WITH FOCUS. THEY STOPPED FOCUSING ON THE METAVERSE, STOPPED FOCUSING ON TRYING TO BUILD NATIVE COMMERCE, AND THEY WENT ALL IN ON IMPROVING THE CORE BUSINESS WHICH IS ADVERTISING. A HUGE PART OF THAT IS THE INVESTMENT THEY HAVE MADE TO COMBAT CHANGES WITH APPLES I WAS PRIVACY CHANGES, WHERE ALL OF THE SUDDEN THE WORLD MOVED FROM AUTOMATICALLY OPT IN TO AUTOMATICALLY OPT OUT, AS WELL AS AI -- WHAT AI IS ALLOWING TO HAPPEN IN THE ADVERTISING ECOSYSTEM IS LOWERING THE BARRIER TO ENTRY. IT IS MAKING IT EASIER TO BUY
ADS THAN EVER BEFORE BECAUSE ONE OF THE FIRST AREAS THAT META HAS INVESTED IN IS ON THE CREATIVE SIDE. CREATIVE HAS TYPICALLY BEEN A HUGE BARRIER TO BUYING ADS. SONALI: YOU THINK ABOUT THE POTENTIAL SLOW DOWN THE ECONOMY COULD FACE, HOW MUCH ARE YOU CONCERNED ABOUT THIS IS GOING TO EAT IT ADVERTISING DOLLARS AND WHO IS WORSE OFF HERE? >> I THINK THE OUTLOOK IN Q4 ON ADVERTISING IS SHAKY. THE REASON BEING IS THE BIGGEST BRANDS IN THE WORLD ARE UNDER AN ENORMOUS AMOUNT OF PRESSURE. THEIR MARGINS ARE REALLY
COMPRESSED. IT IS MORE EXPENSIVE THAN EVER BEFORE TO BRING GOODS TO MARKET, TO BRING THEM TO A RETAILER AND THEN NEGOTIATE THOSE RELATIONSHIPS WITH RETAILERS. THAT IS REALLY WHERE IT IS HAPPENING. IN ORDER FOR THEM TO MEET WALL STREET'S NUMBERS, TYPICALLY ONE OF THE FIRST PLACES THEY CUT BUDGET IS IN ADVERTISING. THAT BEING SAID, WE ARE
ENTERING THE HOLIDAY SEASON SO TYPICALLY YOU WILL SEE BRANDS ALLOCATE UPWARDS OF 75% OF THEIR MEDIA BUDGET TO Q4, BUT I THINK THEY WILL BE REALLY CHOOSY WITH THEIR DOLLARS AND INVEST IN FORMS WHERE THERE IS CONSISTENT ROI. META IS ONE OF THOSE PLATFORMS. AT MIKMAK, AROUND 85% OF THE PAY GRADE WE SEE GOES THROUGH -- PAY BRAND WE SEE GOES THROUGH META. YET A BIG AREA IS RETAIL MOST OF META IS NOT TO SNAP AND PINTEREST AND TIKTOK COME IT IS AMAZON, TARGET, WALMART. WE WILL SEE HOW THAT PLAYS OUT IN EARNINGS LATER TODAY. SONALI: CAN THE HOLIDAY SEASON SAVE THESE COMPANIES? >> I DON'T THINK SO.
WHAT WE HAVE SEEN IN MIKMAK'S DATA THIS YEAR'S THERE HAS BEEN A 17% DECLINE IN THE AVERAGE BASKET SIZE. THAT REALLY HAS TO DO WITH INFLATION. CONSUMERS ARE SPENDING BUT THEY ARE BEING MORE SELECTIVE AND THEY ARE WILLING TO TRADE DOWN RIGHT NOW. I BELIEVE THAT IS GOING TO TRANSLATE INTO THE HOLIDAY SEASON. SONALI: RACHEL TIPOGRAPH OF MIKMAK, THANK YOU. COMING UP, MORE TO EXPECT ON AMAZON'S EARNINGS AND PREVIEW FOR INTEL'S EARNINGS AFTER THE BELL.
SPEAKING OF CHIPS, WATCHING SHARES OF A SOUTH KOREAN MEMORY CHIP MAKER FALL IN THE MOST ANY YEAR AFTER REPORTING A LARGER THAN EXPECTED LOSS. MORNINGS COVERAGE AHEAD. THIS IS "BLOOMBERG." SONALI: LET'S GET BACK TO EARNINGS. AMAZON AFTER THE BELL TODAY AND SPENCER IS JOINING US NOW. WE LOOK AT WHAT IS HAPPENING IN THE BIG INDUSTRY.
ARE YOU CONCERNED OR ARE INVESTORS CONCERN AMAZON TO BE FACING A GREATER SLOW DOWN AHEAD? SPENCER: IT WILL BE TELLING BECAUSE THE MARKET ALREADY REACTED TO ALPHABET'S EARNINGS ON CLOUD SALES, SO THEY ARE ALREADY KIND OF EXPECTING SIMILAR TRAJECTORY WITH AMAZON. CLOUD COMPUTING WAS THE LOWEST IT HAS EVER BEEN AND INVESTORS ARE HOPING TO SEE THAT IS THE BOTTOM OF THE TROUGH AND WE ARE MOVING BACK UPWARD. THERE IS CONCERN AROUND THE CLOUD MARKET AND ALSO CONCERN ON ADVERTISING SALES LIKE YOUR PREVIOUS GUEST WAS TALKING ABOUT, THE FACEBOOK MARKET AND AMAZON ADVERTISING IS SOMETHING THAT CONTRIBUTES TO ITS PROFIT MARGIN. AND THEN IF PEOPLE ARE PULLING BACK, INVESTORS WILL BE INTERESTED TO SEE WHAT THAT MEANS FOR THE AMAZON'S RESULTS. SONALI: DO YOU THINK THERE ANY SIGNS OF TURNAROUND? SPENCER: MIXED MESSAGES. MICROSOFT HAD A GOOD PRINT AND ALPHABET DID NOT. IT WILL BE INTERESTING TO SEE
WHERE AMAZON DIFFERENTIATES. ONE THING I THINK WHERE INVESTORS ARE CONCERNED, MAYBE AMAZON GOT A LITTLE -- GOT CAUGHT FLAT-FOOTED IS ON ARTIFICIAL INTELLIGENCE. SONALI: AFTER THE BELL COME INTEL ORDERLY REPORT WILL UPDATE INVESTORS ON PROGRESS TO TURN AROUND ITS FORTUNES AND REGAIN LOST SALES. IAN KING JOINS US FROM SAN FRANCISCO. WHAT YOU THINK THE FUTURE LOOKS LIKE FOR INTEL, PARTICULARLY IN THIS HEATED, COMPETITIVE SPACE THEY'RE WALKING INTO >> THERE ARE TWO THINGS AT PLAY. ANALYST ARE SAYING, THE PC MARKET IS THROUGH ITS WORST BIG VOLUME SEGMENT FOR INTEL SO WE WILL GET SOME KIND OF AN IMPROVEMENT GOING FORWARD, BUT THEY'RE SO CONCERNED ABOUT WHAT AMAZON IS SPENDING ON SERVERS, WHAT GOOGLE IS SPENDING ON SERVERS, AND WHETHER THEY ARE SHIFTING AWAY FROM INTEL TECHNOLOGY AND POURING MORE MONEY INTO ACCELERATORS THEY ARE GETTING. SONALI: IS THERE SINCE NPC IS THE WORST
IS OVER IN TERMS OF ANY POTENTIAL SLUMP? IAN: THAT IS WHAT A LOT OF ANALYST HAVE BEEN SAYING, THAT IS WHAT INTEL IS INDICATED, THIS MOUNTAIN OF INVENTORY THEY HAVE BEEN WORKING THROUGH FOR THE LAST FEW QUARTERS IS PERHAPS YOU STEP AND BACK TO WHATEVER NORMAL SHIPMENTS ARE. AGAIN, STILL A QUESTION OF WHAT OUR CONSUMERS AND COMPANIES SPENDING ON PCS AND WHAT LEVEL IS THE REAL NORMAL FOR THE PC MARKETS, WHETHER WE GO BACK TO THE PANDEMIC LEVEL. SONALI: WHAT DO YOU THINK ABOUT NVIDIA INTEL COMBINE? IS THERE ANY SINCE THEY WILL DO BETTER JOB TAKING BACK SOME SHARE? IAN: WE WILL REALLY HAVE TO SEE WHAT THEY SAY LATER TODAY. THE PROBLEM EVERYBODY HAS, NOT JUST INTEL, NVIDIA ARE SO FAR AHEAD WITH THESE NEW PRODUCTS THAT INTEL, AMD, ANYONE ELSE WHO IS REALLY GOING TO TRY TO MAKE A DENT IN WHAT NVIDIA HAS DONE, HAS TO HAVE NEW PRODUCTS, REALLY STRONG PRODUCTS WITH ALL THE SOFTWARE THAT BACKS THEM UP IN MARKET RIGHT NOW. FRANKLY, THEY DON'T. THEY'RE JUST IN THE BEGINNINGS
OF TRYING TO GET THE AMAZONS, GOOGLES TO BUY THEIR STUFF AND SIGN OFF ON THAT. RIGHT NOW THE SOLID THAT IT'S ON NVIDIA BECAUSE THEY HAVE STUFF ON THE MARKET PEOPLE TRUST. SONALI: INTEL YEAR-TO-DATE STILL UP MORE THAN 20%, FOR THE DRAWDOWN AS OF LATE. DO YOU THINK VALUATION HERE JUSTIFIES WHERE THE PC MARKET IS TODAY? IAN: THE VALUATION IS WHAT THE MARKET ISN'T SOMETHING WE CAN FOCUS ON TOO TIGHTLY. WHAT REALLY MATTERS I THING IN
TERMS OF INVESTORS IS THE MOMENTUM. THE LAST COUPLE OF QUARTERS, THINGS HAVE NOT GOT WORSE AND THAT IS BEEN A POSITIVE FOR INTEL BECAUSE BEFORE THAT, IT WAS GETTING WORSE? HORRIBLE RATE. THE THAT NOW IS APPROACHING THE BOTTOM OR ARE THROUGH THE BOTTOM. WHAT INTEL NEEDS TO DO TODAY IS A SHOW ANOTHER EXAMPLE, THINGS DID NOT WORK -- DID NOT GET WORSE, THEY GOT CRIMINALLY BETTER. AS THE CEO HAS SAID, THEY HAVE A LONG WAY TO GO.
SONALI: THANK YOU FOR YOUR COVERAGE. COMING UP, SAM BANKMAN-FRIED TAKES A STAND IN THE FTX FRAUD TRIAL. WE WILL BRING UPDATES FROM THE COURTROOM, NEXT. THIS IS "BLOOMBERG." ♪ SONALI: SAM BANKMAN-FRIED IS TESTIFYING TODAY IN NEW YORK COURTROOM IN A HIGH PROFILE FRAUD TRIAL OVER THE COLLAPSE OF HIS FTX CRYPTO EXCHANGE.
FOR MORE, WE BRING IN BLOOMBERG WHO HAS BEEN FOLLOWING THIS CLOSELY. WHAT IS THE DEFENSE BRINGING FORWARD IN TERMS OF HOW THEY CAN PROVE HIM TO BE NOT GUILTY? >> THE MOST IMPORTANT THING TO REMEMBER, THE DEFENSE DOES NOT HAVE TO TELL A STORY. THEY JUST HAVE TO POKE HOLES IN THE PROSECUTION'S STORY. THE PROSECUTION'S STORY HAS BEEN VERY CONVINCING. WE ARE NOT ON THE JURY, WE ARE NOT SEEING EXACTLY WHAT THEY ARE SAYING, BUT WE HAVE WITNESS AFTER WITNESS, SOME OF SAM BANKMAN-FRIED'S CLOSEST FRIENDS INCLUDING HIS EX-GIRLFRIEND, ESSENTIALLY SHOW HE WAS INVOLVED IN VERY DETAILED WAYS IN THE ALLEGED MISAPPROPRIATION OF A HUGE AMOUNT OF USER MONEY. THE PROSECUTION RESTED THEIR
CASE. THE DEFENSE HAS CALLED TWO EXPERT WITNESSES. ONE IS A LAWYER FROM THE BAHAMAS AND THE OTHER IS A TECH CONSULTANT, BASICALLY. THEN WE WILL SEE SAM BANKMAN-FRIED. WE GOT A SIGNAL LAST NIGHT BASICALLY SAYING WHAT HE'S GOING TO TALK ABOUT OUR ADVICE FROM HIS LAWYERS, BLAMING THIS ON HIS LAWYERS TELLING HIM IT WAS OK, AND INDUSTRY PRACTICES. ARGUING HE THOUGHT IT WAS OK ALL ALONG. SONALI: DO YOU THINK THAT IS CONVINCING? >> THE PROSECUTION'S CASE HAS BEEN STRONG AND DETAILED. UNFORTUNATE FOR SAM
BANKMAN-FRIED, WE ARE SEEING MANY WITNESSES, BASICALLY EVERYONE CLOSE TO HIM EXCEPT FOR HIS PARENTS, SAYING VERY DAMNING THINGS ABOUT HIM. AND BACKING IT UP WITH EVIDENCE. SONALI: WHY DO YOU THINK HE WAS TO TESTIFY? TYPICALLY, THEY ARE ADVISED OTHER LAWYERS NOT TO TESTIFY. YOU HAVE COVERED HIM WELL. WHAT IS IN HIS MIND? >> ANYONE -- TRADITIONAL CRIMINAL DEFENDANTS DO NOT TESTIFY IN THEIR OWN DEFENSE, ESPECIALLY ON CASES LIKE THIS.
SAM BANKMAN-FRIED IS NOT A TRADITIONAL CRIMINAL DEFENDANT. HE LOVES TO TALK. LOVES TO HEAR THE SOUND OF HIS OWN VOICE. HE IS VERY EFFECTIVE AT IT.
HE IS A GOOD TALKER. IT ALLOWED HIM TO GROW DEVALUATION OF FTX TO THESE CRAZY HEIGHTS, TO GROW HIS OWN NET WORTH SOMETHING LIKE $30 BILLION. I THINK THE PLAN IS TO TALK HIS WAY THROUGH THIS, WHICH NOT NECESSARILY THE MOST UGLY SOUND STRATEGY. I THINK IF YOU TALK TO MOST CRIMINAL LAWYERS. BUT I THINK HE IS TROUBLE AND THERE BEEN A LOT OF VERY COMPELLING WITNESSES FOR THE PROSECUTION. THIS MAY BE HIS OWN OUTLET. I THINK IT IS A HIGH RISK
MANEUVER. I THINK THE CHANCES OF SUCCESS ARE NOT SUPERHIGH BUT I'M NOT SURE WHAT HIS OTHER OPTIONS ARE. SONALI: WHAT ABOUT THE IDEA OF THE SENTENCE? IF YOU WERE TO BE FOUND GUILTY, HE IS FACING A NUMBER OF CHARGES. BY TESTIFYING, DO YOU THINK YOU CAN LIGHTEN THE LOAD FOR HIMSELF? >> FOR SURE IF HE CAN COMPLICATE THE STORY. IT IS NOT CLEAR WHAT HE HAS OFFER IS GOING TO COMPLICATE THAT STORY. HIS BASIC DEFENSE HAS BEEN HE
WAS RELYING ON ADVICE OF HIS LAWYERS AND FTX HAD A LOT OF MONEY THAT CUSTOMERS WILL EVENTUALLY BE MADE WHOLE. THE SECOND PART, VERY RELEVANT TO FTX CREDITORS. THEY WILL BE EXCITED TO HEAR THAT IF IT IS TRUE. HUGE QUESTION. SAM BANKMAN-FRIED DOESN'T HAVE THE BEST TRACK RECORD. IT DOESN'T MEAN ANYTHING FOR
THE LEGAL CASE. HE IS ACCUSED OF FRAUD, TAKING THE MONEY AND GAMBLING IT. THE FACT HE WON POTENTIALLY, MAYBE, IF YOU BELIEVE HIM, IS LEGALLY IRRELEVANT. SONALI:
LAST THAT WE WERE TOGETHER WATCHING THE DOCUMENTARY THAT BLOOMBERG ORIGINALS HAD COME OUT WITH AND YOU MADE THIS EXTREMELY STRONG CASE AGAINST EFFECTIVE ALL TRUISM. DO YOU THINK WITH THIS CASE THAT SO MANY OF THE IDEALS THAT SAM BANKMAN-FRIED BROUGHT FORWARD, DID THEY DIE OFF? >> I THINK THE COMMUNITY IS STRUGGLING. THIS IS THE CHARITY THAT SAM BANKMAN-FRIED WAS INVOLVED WITH. HE IS SO CLOSELY ASSOCIATED WITH THAT.
HUNDREDS OF BILLIONS OF DOLLARS FROM FTX, OSTENSIBLY PROFITS, ALTHOUGH YOU SORT OF WONDER HOW THAT MANY MAY HAVE COME TO CUSTOMERS. IT IS ALL TIED UP WITH THIS. IT WILL BE HARD FOR FOLLOWERS. SONALI: MAX, THANK YOU. COMING UP, WE WILL DISCUSS TENSIONS BETWEEN THE U.S. AND CHINA WHEN IT COMES TO TECHNOLOGY AS PRESIDENT BIDEN PREPARES TO MEET WITH CHINA'S FOREIGN MINISTER IN WASHINGTON. THIS IS "BLOOMBERG."
>> WELCOME BACK TO BLOOMBERG TECHNOLOGY. LET'S GET A CHECK ON THE MARKETS. YOU ARE SEEING THE NASDAQ TAKING A HIT OFF THE HEELS OF BIG TECH EARNINGS. META CAME OUT DISAPPOINTING QUITE A BIT AND THE NASDAQ DOWN 1.9% ON THE DAY. MOVING TO A BIG MEETING FOR PRESIDENT BIDEN WITH CHINA'S FOREIGN MINISTER TOMORROW IN WASHINGTON.
POTENTIALLY PLAYING THE GROUNDWORK FOR A MEETING NEXT MONTH. LET'S BRING IN NICK WADHAMS. WHAT IS AT STAKE? NICK: A LOT OF THINGS. WE ARE LOOKING FOR THE U.S. AND CHINA BASICALLY TO GET A RELATIONSHIP BACK ON TRACK AFTER A SERIES OF SETBACKS. THEY HAVE BEEN A FAIR NUMBER OF MEETINGS. ANTONY BLINKEN WENT. GINA RAIMONDO. SEVERAL OTHERS. THEY WILL BE LAYING THE
GROUNDWORK FOR XI JINPING WHEN HE'S EXPECTED TO COME TO SAN FRANCISCO FOR AN AIPAC MEETING AND THERE WILL BE A ONE-ON-ONE ALMOST CERTAINLY WITH JOE BIDEN. WHAT YOU ARE SEEING IS THE MINISTRY'S AND WANTS TO GET THINGS BACK ON TRACK AND DO WITH JOE BIDEN LIKES BEST, THOSE INTERPERSONAL RELATIONSHIPS WITH OTHER LEADERS AROUND THE WORLD. SONALI: IF YOU THINK ABOUT THAT MEETING IN SAN FRANCISCO, HOW DOES THIS SET THE STAGE FOR THAT AND WHAT DO YOU EXPECT? NICK: THE BIG QUESTION IS WHAT WOULD COME OUT OF THAT MEETING. WOULD IT JUST BE ANOTHER HANDSHAKE, SYMBOLIC ACTION AND THEN NOT AMOUNT TO REALLY MUCH OF ANYTHING? THE LAST TIME THEY MET IN BALI, IN THE ASIA -- INDONESIA THERE WAS TALK ABOUT SETTING A FLOOR UNDER THE RELATIONSHIP. WE WENT TO COMPETE BUT WE DON'T
WANT CONFLICT. THAT HAS NOT NECESSARILY BEEN BORNE OUT. THERE HAS BEEN SOME IMPROVEMENT OF THE RELATIONSHIP BILATERALLY, YOU SEE TENSION POINT. BATTLE OVER INTELLECTUAL PROPERTY, MICROCHIPS, EXPORT CONTROLS. THE REAL KINETIC A SITUATION IN THE SOUTH CHINA SEA WHERE THE U.S. HAS SEEN AN UPTICK IN AGGRESSIVE ACTION BY CHINESE
VESSELS AGAINST THE U.S. AND ITS ALLIES. A LOT OF THOSE DISPUTES ARE UNRESOLVED. IT IS NOT CLEAR HOW A LEADERS MEETING WHICH WOULD NOT LAST THAT LONG WOULD RESOLVE ANY ISSUES. SONALI: NICK, THANK YOU FOR YOUR TIME. NOW FOR MORE ON U.S.-CHINA
RELATIONS WE WILL BRING IN LIZA TOBIN, SENIOR DIRECTOR FOR RESEARCH AND ANALYSIS FOR THE ECONOMY AT SPECIAL COMPETITIVE STUDIES PROJECT. SHE SERVED ON THE NATIONAL SECURITY COUNCIL'S STAFF AS CHINA DIRECTOR. SHE LED MULTIPLE U.S. STRATEGIES AND POLICIES RELATED TO CHINA. LIZA, WHEN YOU THINK ABOUT THE MEETINGS AHEAD OF US WHAT CAN CHANGE? LIZA: THANK YOU SO MUCH FOR HAVING ME ON TODAY. I THINK THE ADMINISTRATION'S EXPECTATIONS ARE RELATIVELY LOW.
AS THE PREVIOUS REPORTED MENTIONED THEY ARE TRYING TO STABILIZE TIES AND MAKE SURE THERE ARE OPEN LINES OF COMMUNICATION TO DEAL WITH THESE VARIOUS TENSIONS ONGOING IN THE WORLD. I THINK THE ADMINISTRATION WOULD LIKE TO MAKE SURE SHOULD SOMETHING HAPPEN, SHOULD THERE BE A CONTINGENCY, THEY HAVE SOMEONE WHO WILL RELIABLY PICK UP THE PHONE. SONALI: HOW DID THINGS START TO CHANGE WHEN YOU THINK ABOUT CHINA'S ECONOMY AND WHERE IT STANDS NOW? DOES THIS LESSEN THE AGGRESSIVE POSTURING IN TERMS OF ANY POTENTIAL TO WORK TOGETHER TO ADVANCE ECONOMIC INITIATIVES? LIZA: THE MOOD MUSIC ON THE CHINESE ECONOMY HAS REALLY CHANGED IN THE LAST SEVERAL MONTHS. IT USED TO BE WE THOUGHT OF THE CHINESE ECONOMY AS ON AN UPWARD TRAJECTORY BUT THAT HAS TAKEN ABOUT-FACE. I THINK THE GLOBAL CONSENSUS IS CHINA IS PAST THE ERA OF MIRACLE ECONOMIC GROWTH AND THEY ARE POSSIBLY CAUGHT IN THE MIDDLE INCOME TRAP INDEFINITELY WHERE THEY WILL NEVER RETURN TO THAT RAPID GROWTH. ONE THING WE HAVE TO KEEP IN
MIND IS THAT THE CHINESE ECONOMY IS ALREADY QUITE LARGE THE SECOND LARGEST ECONOMY IN THE WORLD. THERE IS STILL A LOT OF RESOURCES THEY CAN BRING TO BEAR TO DEVELOP THEIR MILITARY AND PURSUE THEIR TECHNOLOGY AMBITIONS. THEY ARE NOT GOING TO BE TOO CONSTRAINED ON THAT SIDE. WHERE THEY WILL REALLY PARE BACK IS ON THE SOCIAL SERVICES SIDE. SONALI:
HOW DO YOU THINK ABOUT THE POTENTIAL TO INVEST FROM BOTH COUNTRIES? WHEN YOU THINK ABOUT THE UNITED STATES AND THE, EXISTING FINANCING NEEDS THE CHINESE ECONOMY AND ANY POTENTIAL SLOWDOWNS, WHERE YOU SEE THE INVESTMENTS IN FUTURE TECHNOLOGY? ARTIFICIAL INTELLIGENCE PAYING OFF MORE? LIZA: THAT'S A GREAT POINT. IN THE LAST SEVERAL YEARS THE U.S. GOVERNMENT HAS BEEN CAUGHT WITH SOME UN-WELCOMED TECHNOLOGY SURPRISES WHERE CHINA WAS ABLE TO RACE AHEAD AND GET AHEAD OF THE UNITED STATES ON SEVERAL IMPORTANT TECHNOLOGIES LIKE HYPERSONIC MISSILES, EV BATTERIES, 5G NETWORK HARDWARE. I THINK WE LEARNED THE LESSON THAT WE CANNOT BE COMPLACENT. CHINA IS A DETERMINED RIVAL AND
IS WILLING TO PUT A LOT OF RESOURCES BEHIND ITS GOALS. WHAT HAS HAPPENED IN THE LAST YEAR IS YOU HAVE SEEN THAT THE AI REVOLUTION IS REALLY UPON US. THAT HAS GIVEN US A SHOT IN THE ARM IN THE UNITED STATES. MOST OF THE REALLY GREAT FIRMS IN THE GENERATIVE AI SPACE WE ARE EXCITED ABOUT OUR U.S. FIRMS. IT SHOWS THE U.S. CAN STILL INNOVATE.
WE CAN STILL LEAD BUT WE CANNOT TAKE OUR LEAD FOR GRANTED. WE HAVE TO INVEST AT HOME AND DO MORE TO RUN FASTER. SONALI: YOU FOCUS SO MUCH ON STRATEGY. LOOK 10 YEARS OUT NOW. WHEN YOU THINK ABOUT HOW GLOBAL THE WORLD HAS BEEN AND HOW INTERCONNECTED THE U.S. AND CHINA HAVE BEEN, DOES THAT
NEED TO BE THE CASE IN THE FUTURE? LIZA: I THINK WHAT WE HAVE SEEN OVER THE LAST FEW YEARS OF EXPERIENCING CHINESE ECONOMIC COERCION WHERE CHINA IS PUTTING PRESSURE ON FOREIGN BUSINESSES, PUSHING THEM OUT AND ALL OF THAT, OVER THE LONG TERM WE DO NEED TO REDUCE OUR EXPOSURE TO CHINA. WE REALLY SHOULD BE TRADING AND INVESTING MORE WITH OTHER DEMOCRATIC MARKET ECONOMIES, OTHER ECONOMIES THAT RESPECT THE RULES AND THAT WANT TO TRADE FAIRLY AND THAT PROMOTE TRANSPARENCY AND THE RULE OF LAW. I THINK THE TRACK RECORD OF CHINA OVER THE LAST 20 YEARS IS THAT IS NOT THE DIRECTION THEY ARE HEADING. IN FACT, THE OPPOSITE UNDER XI JINPING. THEY HAVE MADE A CHOICE TO GO IN A DIFFERENT DIRECTION.
I THINK WE NEED TO BE REDUCING OUR EXPOSURE. THIS DOES NOT MEAN CUTTING EVERY THING OFF BUT WHEN IT COMES TO STRATEGIC TECHNOLOGIES AND OUR INVESTMENTS IN TRADE IN THOSE SECTORS IT SHOULD BE DOING IT MORE WITH OTHER DEMOCRACIES. SONALI: WHEN YOU THINK ABOUT PRESIDENT BIDEN'S APPROACH TO CHINA AND THE INITIATIVES ALREADY PUT IN PLACE TO BOOST AMERICAN COMPETITIVENESS WHAT DO YOU FIND TO BE THE MOST EFFECTIVE? LIZA: I THINK THERE IS AN EMERGING TWO-PRONGED APPROACH, PROMOTE AND PROTECT. THE PROMOTE SIDE IS THIS EMERGING AMERICAN INDUSTRIAL STRATEGY. YOU HAVE MASSIVE INVESTMENTS IN THE SEMI CONDUCTOR SECTOR AS WELL AS THE INFLATION REDUCTION ACT WHICH PUTS A LOT OF DOMESTIC INVESTMENT INTO RENEWABLE ENERGY, DVDS AND THE LIKE. -- EV'S AND THE LIKE. WE NEED TO BE DOING MORE OF THAT AND INVESTING AND SPENDING MORE ON RESEARCH AND DEVELOPMENT.
THERE IS A LOT OF BANG FOR THE BUCK. IF WE INVEST IN THESE THINGS, THEY TEND TO PAY OFF ECONOMICALLY AND ALSO FOR OUR SECURITY AND RESILIENCE. WE NEED TO KEEP GOING IN THESE AREAS. SONALI:
LIZA TOBIN OF THE SPECIAL COMPETITIVE STUDIES PROJECT, THANK YOU FOR YOUR TIME. COMING UP, COINBASE IS OUT WITH HIS SECOND STATE OF THE CRYPTO REPORT AND THEY ARE SHARING THE DETAILS EXCLUSIVELY WITH BLOOMBERG. JESSE POLLACK, SENIOR DIRECTOR OF ENGINEERING AT COINBASE JOINS US NEXT. THIS IS BLOOMBERG. ♪ SONALI: AS CRYPTO CONTINUES TO COME INTO ITS OWN, SO DO ATTITUDES ABOUT HOW IT IS USED.
COINBASE IS PUTTING OUT ITS SECOND STATE OF THE CRYPTO REPORT AND ANALYZES HOW AMERICANS FEEL ABOUT CRYPTO AND THE FINANCIAL SYSTEM AS A WHOLE. FOR THE HALF OF THOSE SURVEYED SAID THEY DON'T USE OR RARELY USE TRADITIONAL FINANCE TOOLS. 30% SAY CRYPTO AND BLOCKCHAIN CAN INCREASE ECONOMIC OPPORTUNITIES. JOINING US NOW WITH MORE ON THIS IS JESSE POLLACK, SENIOR DIRECTOR OF ENGINEERING AT COINBASE. IT'S INTERESTING. WITH THING ABOUT CRYPTO AS IN PART BEING BORN OUT OF THE FINANCIAL CRISIS. PEOPLE TURNING TO CRYPTO AT OF A MISTRUST OF THE FINANCIAL SYSTEM. WE ARE STANDING HERE TODAY AND
SAM BANKMAN-FRIED IS ABOUT TO POTENTIALLY TESTIFY AT HIS OWN TRIAL. YOU HAVE HAD MANY INVESTORS VERY BURNED BY THE DOWNFALL OF CRYPTO LAST YEAR. HOW DO THEY REGAIN TRUST NOW? JESSE: ABSOLUTELY. IF YOU LOOK AT THE SAME BANKMAN-FRIED TRIAL, WE DON'T THINK THAT IS REPRESENTATIVE FOR THE CRYPTO INDUSTRY. IF YOU LOOK AT BUSINESSES LIKE COINBASE YOU HAVE SEEN FOR THE LAST DECADE WE HAVE BEEN BUILDING AND A TRUSTED WAY, HELPING PEOPLE UNDERSTAND HOW TO USE CRYPTO IN AN EASY, SECURE WAY. PEOPLE HAVE LEANED INTO THAT. THE CHALLENGE WE HAVE SEEN AT THE SAME TIME IS BECAUSE OF A LACK OF CLEAR REGULATORY ENVIRONMENT, INCREASINGLY FOLKS HAVE BEEN PUSHED INTO OFFSHORE, UNREGULATED ENVIRONMENTS LIKE SPF THAT LEAD TO BAD OUTCOMES. THE THING WE NEED TO BE DOING
TO REBUILD TRUST IS BE INVESTING IN THESE CLEAR POLICY FRAMEWORKS. THAT'S EXACTLY WHAT WE LOOKED AT WITH THIS REPORT. WE THINK THERE IS A TON OF APPETITE AND URGENCY FROM THE AMERICAN PEOPLE AROUND GETTING CLEAR REGULATIONS IN PLACE SO CRYPTO CAN BE USED AS A POWERFUL TOOL TO UPGRADE OUR SYSTEMS. SONALI: ARE WE TALKING ABOUT CRYPTO AT LARGE OR ABOUT BITCOIN? JESSE: I THINK WE ARE TALKING ABOUT CRYPTO AT LARGE. BITCOIN WAS THE FIRST THAT BROUGHT THIS TECHNOLOGY ONTO THE SCENE. OVER THE LAST DECADE WE HAVE SEEN HOW CRYPTO CAN BE USED IN A TON OF DIFFERENT WAYS BEYOND JUST MONEY. INCREASINGLY PEOPLE ARE SEEING
THIS LIKE THE NEXT GENERATION OF THE INTERNET. CRYPTO IS A TOOL THAT CAN TAKE THESE FINANCIAL SYSTEMS, WHICH IN MANY CASES HAVE BEEN AROUND FOR HUNDREDS OF YEARS AND HAVE NOT REALLY BEEN UPGRADED, AND USE THAT TECHNOLOGY TO UPGRADE THE SYSTEMS AND MAKE THEM ACTUALLY WORK BETTER FOR EVERYDAY PEOPLE. SONALI: WHAT ARE PEOPLE ACTUALLY USING CRYPTO MOSTLY FOR AT LARGE THESE DAYS? IS IT AN INVESTMENT, PAYMENT RAIL? WHEN YOU LOOK AT HOW IT'S USED IN AMERICA, WHY WOULD IT BE ANY BETTER THAN HOW WE USE ANY OTHER CREDIT CARD COMPANY OR OTHER TYPE OF FORM OF PAYMENT? JESSE: WHEN CRYPTO ORIGINALLY GOT STARTED IT WAS DEFTLY MOSTLY USED AS AN INVESTMENT. THAT WAS THE EARLY DAYS. WHAT WE ARE SEEING NOW IS CRYPTO IS EXPANDING ITS UTILITY. THAT IS WHERE WE ARE FOCUSED AS A BUSINESS. SEEING HOW CRYPTO CAN BE USED FOR PAYMENTS, FOR COMMERCE, TO SUPPORT CREATORS WHO ARE MAKING MUSIC AND DOING OTHER KIND OF ACTIVITIES ON THE INTERNET. I THINK THAT IS WHERE WE SEE
THE MOST OPPORTUNITY IN THE FUTURE. IN TERMS OF HOW THIS IS BETTER THAN THE SYSTEMS WE HAVE TODAY, IF YOU LOOK AT THE SYSTEMS, IN MANY CASES PEOPLE ARE PAYING HIGH FEES. THE AVERAGE SMALL BUSINESS PAYS 3% OF THEIR PROFIT, 50% OF THEIR OVERALL MARGIN TO CREDIT CARD PROCESSORS. WE THINK THERE IS AN OPPORTUNITY TO USE CRYPTO TO LOWER THOSE FEES FOR SMALL BUSINESSES, TO MAKE PAYMENTS FASTER AND EVE YEAR -- EASIER FOR EVERYDAY PEOPLE AND OPEN UP ACCESS TO PEOPLE WHO DON'T HAVE ACCESS TODAY. SONALI: HE THINK ABOUT COLLEGES AND UNIVERSITIES, WHAT'S HAPPENING ON CAMPUS, IS THERE ANY THING HAPPENING THAT TELLS YOU THE DIRECTION OF TRAVEL FOR THE INDUSTRY? JESSE: ABSOLUTELY.
AMERICANS HAVE BEEN PROMISED THIS AMERICAN DREAM FOR A LONG TIME. FOR OLDER GENERATIONS THAT WAS VERY MUCH THE CASE. PEOPLE OF MY GENERATION, WE WERE TOLD TO GO TO COLLEGE, GET A GOOD JOB. YOU WILL GET TO BUY A HOUSE. IN FACT, WE WENT TO COLLEGE,
GOT DEBT. THERE WEREN'T JOBS. IT WAS IMPOSSIBLE TO BUY A HOUSE. THIS IS LEADING PEOPLE TO SAY THESE SYSTEMS ARE NOT WORKING FOR US. WE NEED NEW SYSTEMS. PEOPLE ARE LOOKING TO SAY HOW CAN I FIND
WAYS TO MAKE MONEY? HOW CAN HAVE DIFFERENT KINDS OF JOBS THAT GIVE ME ACCESS IN DIFFERENT WAYS TO THE ECONOMY? THEY SEE CRYPTO AS A REALLY POWERFUL TOOL FOR UPGRADING THE SYSTEMS. WHAT WE ARE SEEING ON COLLEGE CAMPUSES AND FOLKS WHO ARE DROPPING OUT OF COLLEGE AND ARE NOT FOLLOWING THE TRADITIONAL PATH IS THIS EXCITEMENT AND ENERGY TO FIND NEW PATHWAYS THAT CAN LEAD TO THAT AMERICAN DREAM THAT CURRENTLY TODAY IS UNACHIEVABLE. SONALI: YOU ARE VERY INVOLVED IN THE CREATION OF BASE. WHEN YOU LOOK AT NOT JUST WHAT CLIENTS AND CUSTOMERS AND PEOPLE WHO ARE BUYING USING CRYPTO IN TERMS OF COINBASE CUSTOMERS, HOW ARE OTHER MEMBERS OF THE COMMUNITY THINKING ABOUT NEW USE CASES? JESSE: PEOPLE ARE BUILDING ALL SORTS OF THINGS ON BASE. WE LIKE TO THINK ABOUT BASE AS ONLINE HAPPENED OF AILEY II THOUSANDS. THERE'S A POWERFUL PLATFORM -- IN THE EARLY 2000. THERE IS A POWERFUL PLATFORM
FOR NEW APPLICATIONS OR EMERGING. WE ARE HELPING SMALL BUSINESSES. WE ARE HELPING PEOPLE BUILD GAMES. WE ARE BRINGING MUSIC ON CHAIN. WE ARE SEEING PEOPLE EMBRACE CRYPTO AS THIS POWERFUL PLATFORM THAT IS MAKING IT EASIER AND BETTER AND FASTER AND CHEAPER FOR PEOPLE TO TRANSACT AND ENGAGE ON THE INTERNET. SONALI: I'M GOING TO PUSH YOU A LITTLE.
I GET PUSHED ON THIS. WHY IS IT A BETTER MOUSETRAP THAN WHAT WE ALREADY HAVE? JESSE: LIKE I SAID, MOST OF THE SYSTEMS WE ARE OPERATING IN OUR TENS OR HUNDREDS OF YEARS OLD. IT MEANS PEOPLE ARE PAYING HIGH FEES.
IT MEANS WHEN THEY'RE TRYING TO MOVE MONEY IT TAKES THREE TO FIVE DAYS. IT MEANS THE PEOPLE WHO ARE CONTROLLING THOSE SYSTEMS ARE VERY SELECTIVE. THE OPPORTUNITY IS THE OPPORTUNITY TO BRING MORE PEOPLE IN, TO LOWER THOSE FEES, TO MAKE TRANSACTIONS FASTER, AND MAKE IT SO WE CAN REBUILD THE SYSTEMS THAT CAN GET BETTER OUTCOMES TO EVERYDAY PEOPLE. GOING BACK TO OUR STATE OF CRYPTO REPORT, EXCITEMENT ABOUT CRYPTO IS NOT A PARTISAN ISSUE.
DEMOCRATS AND REPUBLICANS AND INDEPENDENTS ARE ADOPTING CRYPTO THE SAME RATES. IT'S A GENERATIONAL ISSUE. IT MEANS YOUNG PEOPLE TODAY, BECAUSE THEY ARE SEEING THIS OPPORTUNITY TO USE THIS TECHNOLOGY, THEY ARE ALMOST THREE TIMES AS LIKELY TO OWN CRYPTO. YOUNG PEOPLE ARE SAYING THEY ARE LIKELY TO GO VOTE FOR CANDIDATES WHO WERE SUPPORTING CRYPTO. YOUNG PEOPLE ARE SAYING THAT YOU ARE EITHER WITH US OR YOU ARE BEHIND US. WE ARE GOING TO TAKE THESE NEW TECHNOLOGIES, UPGRADE THE SYSTEMS AND MAKE A BETTER AMERICA WHETHER YOU ARE ON OUR TEAM OR NOT. WE WANT YOU TO BE HERE. WE WANT TO WORK WITH YOU.
SONALI: DO YOU EVER FEEL LIKE SOMETIMES THE INDUSTRY IS TRYING TO ACCOMPLISH TOO MUCH? YOU GAVE US A TON OF POTENTIAL USE CASES. IT IS INTERESTING TO SEE THAT MANY EXIST. IT'S TRYING TO COMPETE WITH SO MANY EXISTING SYSTEMS. WHAT IS THE NARRATIVE? JESSE: YOU SAID THE SAME THING ABOUT THE INTERNET IN NEARLY 2000S. IS THE INTERNET TRYING TO UPGRADE ALL OF OUR WORLD? TO COME ONLINE? IF WE LOOK TWO DECADES LATER THE UNIT HAS TRANSFORMED THE WORLD. WE SEE THE SAME OPPORTUNITY
HERE. WE ARE NOT JUST SEEING IT IN THE ABSTRACT. WE ARE SEEING IT IN THE CONCRETE EVERY SINGLE DAY. I TALKED TO PEOPLE WHO ARE USING CRYPTO TO TRANSACT. THE PEOPLE WHO ARE USING AND ADOPTING CRYPTO LIKE IT BLACK BIRD IN NEW YORK CITY RESTAURANTS TO MAKE BETTER CONNECTIONS WITH THEIR CUSTOMERS AND DRIVE MORE REVENUE FOR THEIR SMALL BUSINESSES. TWO ARTISTS USING CRYPTO TO
BUILD MORE MEANINGFUL CONNECTIONS WITH THEIR FANS. AND A FINANCIAL INSTITUTIONS LIKE JP MORGAN, LIKE COINBASE, THEY ARE LOWERING SETTLEMENT TIMES AND INCREASING THE EFFICIENCY OF THE SYSTEMS. WE BELIEVE LENGTHY INTERNET -- ON CHAIN HAS THE OPPORTUNITY TO CHANGE THE WORLD FOR THE BETTER. SONALI: JESSE POLLACK AT COINBASE.
COMING UP, MY CONVERSATION WITH JAMES GORMAN, CEO OF MORGAN STANLEY AND HIS SUCCESSOR TED PICK. YOU DO NOT WANT TO MISS IT. THIS IS BLOOMBERG. SONALI: MORGAN STANLEY'S SUCCESSION RACE IS OVER. BOY, WAS IT A LONG AND HEATED SUCCESSION RACE. I SPOKE WITH JAMES GORMAN AND INCOMING CEO TED PICK. WHAT THEY TOLD ME AS THEY EXPECT DEALMAKING TO MAKE A COMEBACK AND TO LEAD THE NEXT CYCLE. TAKE A LISTEN.
>> ORGANIZATIONS GROW BECAUSE YOU HAVE CHANGE. YOU ARE NOT GOING TO GROW BY DOING THE SAME THING AGAIN AND AGAIN. I FEEL LIKE WE SET THIS UP SEVERAL YEARS AGO WITH THE BOARD. WE HAVE HAD A VERY, VERY
INTENTIONAL PROCESS AND THEN UP WITH A -- ENDED UP WITH A PHENOMENAL OUTCOME, WHICH IS TED. A PHENOMENAL EXECUTIVE. IT IS SORT OF WHAT YOU HOPE FOR. YOU TRY AND DRIVE STRATEGY AND PUT TOGETHER A TEAM. YOU TRY TO DEAL WITH THE INEVITABLE KNOCKS YOU GET FROM THE MARKET AND THE DISAPPOINTMENTS THAT COME IN ANY COMPLEX BUSINESS. AT THE END OF THE DAY YOU'RE TRYING TO HANDED OFF TO THE NEXT GENERATION. IT FEELS GREAT AND IT FEELS
RIGHT. SONALI: YOU HAVE BEEN RUMORED TO BE A CEO CONTENDER FOR SO LONG. HOW DOES IT FEEL TO STEP INTO THE ROLE NEXT YEAR? TED: MORGAN STANLEY WAS THE FIRST PLACE I WORKED OUT OF COLLEGE. 33 YEARS LATER, I'M SITTING
NEXT TO MR. JAMES GORMAN. IT IS THE THRILL OF A LIFETIME. I'M SO EXCITED. SONALI: YOU HAVE INHERITED A GIFT. A MASSIVE TRANSFORMATION OF HER 14 YEARS. ONE OF THE BEST VALUATIONS IN GLOBAL BANKING.
THERE ARE INVESTORS WORRIED THIS IS AS GOOD AS IT GETS. WHAT YOU TELL THEM? TED: THERE IS MORE TO COME. WE LOOK AT THE FIVE-YEAR CHART, THE 10-YEAR CHART, THE 15-YEAR CHART, THE WEALTH AND ASSET MANAGEMENT BUSINESSES HAVE THESE EARNINGS. THE GLOBAL INVESTMENT BANKS HAS
LOTS OF MILES TO GO. WE ARE THRILLED ABOUT THE BUSINESS STRATEGY IN PLACE. IT WILL CONTINUE TO DELIVER LONG-TERM VALUE FOR SHAREHOLDERS. SONALI: WE HAVE BEEN IN SUCH A PROLONGED BULL MARKET THAT HAD VOLATILE TIMES AS OF LATE. DO YOU EXPECT THE NEXT YEARS TO
BE CHOPPY? JAMES: I DON'T KNOW. I THOUGHT THIS YEAR WOULD BE TOUGH AND IT WAS. A LOT OF WHAT IS GOING ON IN THE MARKET CONSPIRES AGAINST OUR PARTICULAR BUSINESS. SOME OF THE MORE COMMERCIAL RETAIL BANKS, THE MORTGAGE BANKS, VERY DIFFERENT BUSINESS MODEL. OUR TURN WILL COME.
I PERSONALLY THINK THE U.S. HAS DOLLARS TO RECESSION. -- DODGED RECESSION. THE FED IS CLOSE TO BEING FINAL WITHIN 25 BASIS POINTS. WE ARE STARTING TO SEE THIS CHEVRON DEAL WE ANNOUNCED THE OTHER DAY.
PHENOMENAL WE ARE SEEING ACTIVITY IN DIFFERENT SECTORS. IT IS COMING ALIVE. I THINK THE NEXT COUPLE OF YEARS WILL BE GREAT. WHAT I CARE ABOUT IS THE LONG RUN. WE WERE NOT FOCUSED ON A QUARTER. IF THE STOCK TAKES A DIP AND A QUARTER, THAT'S KIND OF GOOD NEWS BECAUSE WE ARE BUYING BACK STOCK.
EVERY YEAR IF YOU BUY BACK YOU ARE RETIRING A DIVIDEND. SHAREHOLDERS ARE GETTING A 4.5% YEAR AND WE ARE BUYING BACK STOCK IN THE STOCK IS CHEAP. IT IS KIND OF A GOOD SITUATION
TO BE IN. MEDIUM-TERM, NO. I THINK THE FIRM WILL DO GREAT. SONALI: WHAT ARE THE CHALLENGES AS YOU NAVIGATE THE ENVIRONMENT? TED: THERE IS SO MUCH OPPORTUNITY. WE ARE IN A NEW PARADIGM. INTEREST RATES WILL BE HIGHER FOR LONGER AND THE WORLD HAS GOTTEN SMALLER, WHICH MEANS THE CLIENTS NEED ADVICE IN THE WEALTH AND ASSET MANAGEMENT SPACE, THE INSTITUTIONAL SPACE. WE WILL HAVE LOTS OF ACTIVITY AROUND THOSE CLIENTS.
I JUST WANT TO MAKE SURE WE ARE COMPLETELY ALIGNED WITH THE BUSINESS STRATEGY WE HAVE IN PLACE. SOMETHING JAMES HAS PAINSTAKINGLY PUT TOGETHER FOR 14 YEARS. THE MARKET KNOWS WHAT WE WANT TO DO.
I'M INCREDIBLY OPTIMISTIC OVER THE NEXT COUPLE OF YEARS. SONALI: YOU CAN CATCH THE WHOLE INTERVIEW ON BLOOMBERG.COM. LET'S CHECK IN ON MARKETS BECAUSE WE ARE SEEING THE S&P STILL LOWER ON THE DAY. WE ARE WATCHING THE NASDAQ 100 EVEN LOWER THAN THE S&P, DOWN MORE THAN 2% ON THE DAY. 2.1% REALLY. NASDAQ COMPOSITE ALSO DOWN MORE THAN 2%. THAT'S ALL HEADING INTO BIG
TECH EARNINGS AT THE END OF THE DAY. THAT DOES IT FOR THIS EDITION OF "BLOOMBERG TECHNOLOGY." CHECK OUT THE PODCAST ON THE TERMINAL AND ONLINE ON APPLE, SPOTIFY AND I HEART. THIS IS BLOOMBERG.
♪
2023-10-28 15:45
Show Video
Other news