Bloomberg Technology 10/10/2023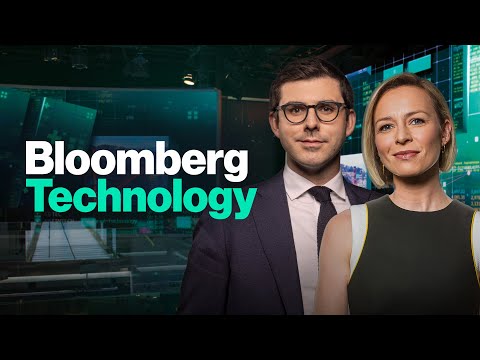 Show Video
HOURS A DAY, BLOOMBERG. CONTEXT CHANGES EVERYTHING. ANNOUNCER: FROM THE HEART OF WHERE INNOVATION, MONEY AND POWER COLLIDE IN SILICON VALLEY AND BEYOND. THIS IS BLOOMBERG TECHNOLOGY WITH CAROLINE AND ED. CAROLINE: BLOOMBERG'S WORLD HEADQUARTERS IN NEW YORK. ED: AND I'M IN SAN FRANCISCO. THIS IS BLOOMBERG TECHNOLOGY. CAROLINE: COMING UP, WE'LL BRING YOU THE LATEST ON THE ISRAEL-HAMAS CONFLICT AND EXPLORE THE ROLE OF INTELLIGENCE AND CYBERSECURITY AMID THE WAR. ED: PLUS WE'LL DISCUSS THE ROLE
SOCIAL MEDIA PLAYS IN MISINFORMATION AS ELON MUSK'S X FACES BACKLASH OVER CHANGES TO ITS CONTENT SAFETY POLICIES. CAROLINE: AND WE'LL RETURN TO THE TRIAL OF FREED AS IT ENTERS ITS SECOND WEEK WITH A KEY WITNESS TAKING THE STAND. FIRST, LET'S CHECK IN ON THESE MARKETS BECAUSE AS WE SEE THE GEOPOLITICAL TENSIONS, WE ALSO FACTOR IN WHAT THAT MEANS FOR MACROECONOMIC POLICY HERE IN THE UNITED STATES. MANY ARE DIALING BACK THE ANTICIPATION OF A FED HIKE COMING IN THE NEXT MONTH.
NASDAQ CURRENTLY UP. WE'RE LOOKING AT A 10-YEAR YIELD AFTER BEING SHUT YESTERDAY, THE BOND MARKET REOPENS WITH A SIGNIFICANT MOVE TO YIELDS TO THE DOWN SIDE. THE VIX ALSO DOES BACK THAT VOLATILITY, THAT FEAR INDEX, JUST OFF BY ONE. LET'S HAVE A LOOK AT WHAT'S REALLY SOME OF THE ASSETS THAT ARE FOCUSED ON ISRAELI TECH. THIS IS THE E.T.F. WE'VE SHOWN A LIGHT ON
YESTERDAY COMING FROM ARC. THE ARC ISRAELI INNOVATION E.T.F. MANAGING TO BOUNCE BACK A LITTLE BIT TODAY. BUT DIG INTO THE MICROFOR US. ED: THERE ARE A FEW NEW STORIES AND MOVERS OUT THERE NOT TO DO WITH THE ISRAEL-HAMAS WAR. IN THE E.V. SPACE, U.B.S. UPGRADING ITS CALL ON THE STOCK, SAYING THAT THE $1.5 BILLION CONVERTIBLE NOTES THAT IT ANNOUNCED LAST THURSDAY KIND OF SHORES UP FINANCES. NOW IT'S TIME TO GO BACK TO THE
FUNDAMENTALS OF THIS E.V. BUSINESS, CHASING TESLA. REMEMBER, LAST THURSDAY THIS STOCK FELL 23%. BIGGEST DROP ON RECORD AFTER ANNOUNCING THAT CONVERT, CONVERTIBLE NOTES HAVE A DILUTERY EFFECT ON EXISTING SHAREHOLDERS. AND TESLA'S UP 3%. THE INFORMATION'S REPORTING THAT THEY'VE CHOSEN AUSTIN AS THE SITE TO BUILD OUT THEIR DOJO SUPERCOMPUTER. SO WHEN WE THINK ABOUT A.I., JUST REMEMBER, TESLA'S IN THAT RACE. MORE TO DO WITH SECURITY,
CYBERSECURITY, AND A.I. PALENTIERE ALSO MOVING TO THE UPSIDE. IT'S WON A CONTRACT WITH THE U.S. ARMY TO SUPPORT ITS A.I. CAPABILITIES. THAT HAVING AN IMPACT ON THAT STOCK, UP 3%. ALSO LOOK AT SOME OF THE REDDIT FORUMS. A LOT OF RETAIL FORUMS
TALKING ABOUT PALANTIR RIGHT NOW IN CONTEXT WITH ISRAEL. CAROLINE: LET'S TURN BACK TO THAT CONTEXT. THE WAR FIGHTING ENTERS THE FOURTH DAY. JOINING US, YOU'RE IN TEL AVIV AT THE MOMENT.
BRING US UP TO SPEED WITH WHAT YOU'RE ANTICIPATING. REPORTER: I THINK ACTUALLY, GOOD EVENING. I THINK ACTUALLY THE MOST INTERESTING DEVELOPMENT THAT WE'RE GOING TO BE SEEING TODAY, AND THIS IS NOT A SURE THING YET, WILL BE THAT ISRAEL IS ACTUALLY LOOKING AS A NEW GOVERNMENT.
WE'VE BEEN GETTING MESSAGES THIS AFTERNOON THAT ISRAEL'S RULING COALITION SAID IT WANTS TO FORM A RARE EMERGENCY GOVERNMENT WITH THE OPPOSITION FOLLOWING SATURDAY'S ATTACKS BY HAMAS. AND THEY'RE NOW FINALIZING THE FINAL DETAILS. SO WE CANNOT SAY THAT THIS IS SURELY GOING TO HAPPEN, BUT IT DOES LOOK LIKE THIS IS GOING TO HAPPEN AND IN ESSENCE WHAT THIS MEANS IS THAT THE ENTIRE OPERATION IN GAZA THAT WE'RE LOOKING AT AND THAT THE ISRAELI OFFICIALS ARE SAYING WILL BE TAKING A LONG TIME, MAYBE SEVERAL WEEKS OR MORE THAN THAT AHEAD, THEN THAT WILL BE RUN BY A VERY NARROW, SMALL WAR CABINET THAT WILL BE COMPRISED OF PRIME MINISTER BENJAMIN NETANYAHU'S PARTY AND OPPOSITION LEADER'S PARTY WITH THE OTHER PARTIES THAT ARE PARTIES THAT ARE NATIONALIST, MORE FAR RIGHT, OUT OF THE PICTURE, ONLY FOR THAT, ONLY FOR THE WAR OPERATION. AND THEN AFTER THE WAR, WE'LL SEE WHAT HAPPENS POLITICALLY. BUT THAT'S THE MOST SIGNIFICANT DEVELOPMENT WE'RE LOOKING AT TODAY. ED: YOU AND YOUR COLLEAGUES IN OUR BUREAU AND ACTUALLY ON THIS PROGRAM, WE TALKED TO SOME OF THOSE THAT HAVE BEEN PART OF THE MOBILIZATION EFFORT. 300,000 RESERVISTS.
MANY OF THEM TECHNOLOGY INDUSTRY WORKERS. WHAT IS THE LATEST SORT OF MILITARY RESPONSE AND ACTION ON THE GROUND IN ISRAEL? REPORTER: YES, SO THAT IS AN INTERESTING QUESTION AND TODAY WE'VE BEEN ACTUALLY HEARING A LOT OF I.D.F. OFFICIALS SPEAK TO US ABOUT THE FOCUS NOW BEING AERIAL ATTACKS ON GAZA. AND THE CHIEF I.D.F. SPOKESPERSON TELLS US THIS MORNING THAT THE ATTACKS THAT HAVE BEEN TAKING PLACE, ESPECIALLY LAST NIGHT, BUT THROUGHOUT THE LAST 36 HOURS OR SO, HAVE BEEN UNPRECEDENTED IN THE TERMS THAT THEY ARE VERY FIERCE. WHAT THE AIR FORCE NOW IS DOING AT GAZA, THEY'RE STRIKING IN ROUNDS THAT ARE TAKING PLACE EVERY FOUR HOURS. THEY'RE JUST GOING BACK AND FORTH. THEY'RE STRIKING THOUSANDS OF
TARGETS OVER THERE. THEY HAVE ALSO REPORTED THAT THEY HAVE MANAGED TO KILL, FROM WITH THESE AERIAL ATTACKS, TO FIGURES IN HAMAS -- TO KEY FIGURES IN HAMAS THIS AFTERNOON. THAT'S WHAT THE FOCUS IS ON NOW AND THEY'RE DESCRIBING THAT THEY BUILT A STEEL WALL, THAT'S WHAT THEY CALL IT, ALONG THE GAZA FENCE IN ORDER TO STOP ANY MORE POSSIBLE INFILTRATIONS. SO THEY'VE ACTUALLY PLACED A LOT OF TANKS OVER THERE AND SOME AERIAL VEHICLES THAT ARE SHOOTING DOWN ANYONE AND THAT'S WHAT THEY STRESS, ANYONE WHO IS TRYING TO CROSS THE FENCE, NO MATTER WHO THEY ARE, THAT'S THE MAIN FOCAL POINT OF WHAT THE ISRAELI AIR FORCE IS DOING. JUST IN ONE MORE SENTENCE, I'LL TELL YOU THAT OBVIOUSLY THEY ARE PREPARING FOR MUCH LARGER GROUND OPERATION AND THEY'RE DOING THAT BY MOBILIZING A LOT OF SOLDIERS AND RESERVE FORCES TOWARDS THE SOUTHERN BORDER AND THE NORTHERN BORDER AS WELL. ED: ONE OF MANY COLLEAGUES IN ISRAEL AND THE MIDDLE EAST WHO ARE DOING MINUTE BY MINUTE REPORTING OF WHEREAS HAPPENING. WE'RE VERY GRATEFUL TO HAVE YOU
HERE ON BLOOMBERG TECHNOLOGY. LET'S TURN TO THE INTELLIGENCE SIDE OF THIS CONVERSATION. HOW DID HAMAS GET AROUND ONE OF THE MOST SOPHISTICATED SURVEILLANCE STATES TO STAGE ITS ATTACK AGAINST ISRAEL? JOINING US NOW IS THE FORMER CHIEF OF STAFF FOR THE CYBERSECURITY AND INFRASTRUCTURE SECURITY AGENCY CISA. THERE'S THE HARD WAR, HARD TECH COMPONENT.
THEN THERE'S THE SOFT POWER, SOFT TECH COMPONENT. WHAT YOU HAVE LEARNED ABOUT HAMAS' CYBER ACTIVITY IN WHAT HAS BEEN 48 HOURS ALREADY SINCE THE ATTACK? >> FIRST OF ALL, THANKS SO MUCH. IT'S INCREDIBLY EARLY IN THIS CRISIS. WE'RE SEEING JUST THE INCREASED
ESCALATION OVER THE LAST FEW DAYS. WE'RE NOW SEEING DEATHS OVER 1,000, POTENTIALLY OVER 1600, HOSTAGES BEING TAKEN. AND THE CONCERN THAT THERE'S GOING TO BE A SECOND FRONT, CERTAINLY ON THE NORTHERN SIDE WITH HEZBOLLAH. WHAT AMERICAN INTELLIGENCE
OFFICIALS NEED TO BE ASKING RIGHT NOW, THEY ARE ASKING, IS WHAT DIRECT ROLE, IF ANY, DID IRAN HAVE IN THE SUPPLYING, THE PREPARATION, THE ENCOURAGING OF THIS ATTACK? WE KNOW THAT IRAN VIEWS ITS ALLIANCE WITH HAMAS AS A POINT OF LEVERAGE, AS IT'S LOOKING TO DESTABILIZE AND DERAIL THE ENGAGEMENTS WITH ISRAEL AND SAUDI ARABIA. AND SO CERTAINLY CIVILIAN CASUALTIES ON BOTH SIDES WOULD OBSTRUCT ANY ATTEMPT TOWARD A TYPE OF AGREEMENT BETWEEN ISRAEL AND SAUDI ARABIA. SO THE TOOLS AVAILABLE TO ALL SIDES ARE NOT JUST KINETIC. IT'S NOT JUST THE FIERCE FIGHTING THAT WAS JUST TALKED ABOUT. THERE ARE CYBER WEAPONS AND CYBER TOOLS WHICH WE KNOW EVERYBODY HAS ACCESS TO. CAROLINE: LET'S TALK ABOUT THOSE CYBER WEAPONS, CYBER TOOLS.
ALREADY BEING DEPLOYED. YOU SAY IT'S VERY EARLY DAYS IN THE CRISIS. ALREADY WE'VE SEEN CYBER ATTACKS BEING AIMED AT BOTH SIDES.
CAN YOU TELL US SORT OF WHAT THESE LOOK LIKE IN THE EARLY ITERATIONS AND WHETHER THEY'RE GOING TO BE RAMPED UP AS DAYS GO FORWARD? >> IT'S HARD TO KNOW WHERE THEY WILL ESCALATE TO. BUT CERTAINLY RIGHT NOW WE'RE SEEING UNOFFICIAL REPORTS OF ATTACKS, THE USE OF MALWEAR, DEFACEMENT OF WEBSITES. WE SAW BACK IN 2011, 2012, THAT IRAN USED ATTACKS AGAINST THE UNITED STATES' FINANCIAL SECTOR. THE CAPABILITIES OF ALL NATION
STATES IN CYBER ARE ENOUGH. THEY'RE NOT NECESSARILY AS SOPHISTICATED AS RUSSIA OR CHINA. BUT WE KNOW THAT THE CAPABILITIES EXIST AND THAT IF THERE IS A WAR THAT IS GOING TO ACCESS ALL TOOLS, THAT CYBER COULD BE USED IN LIEU OF KINETIC WEAPONS BUT MORE LIKELY IN CONJUNCTION WITH THEM. CAROLINE: INTERESTINGLY, ROB JOYCE, DIRECTOR OF CYBERSECURITY OVER THERE AT THE NATIONAL SECURITY AGENCY, HE'S SAYING THUS FAR THE CYBER COMPONENT HASN'T BEEN THAT SIGNIFICANT, IT HAS BEEN MORE OF THESE DENIAL OF SERVICE ELEMENTS. BUT THAT THEY COULD RAMP UP.
I'M INTERESTED AS TO HOW DIFFICULT IT IS TO PARSE THROUGH WHO ARE ACTIVISTS, WHERE ARE THEY COMING FROM AND WHAT REALLY THE END GOAL IS HERE? >> IT'S A GREAT QUESTION. BECAUSE WHAT WE'RE LOOKING AT RIGHT NOW REALLY IS HOW CAN WE BE RESILIENT? ROB IS ABSOLUTELY RIGHT. WHAT WE'RE SEEING, WE'RE NOT SEEING ANY TARGETED ATTACKS AT THIS POINT. BUT WHAT WE WANT TO BE REALLY AWARE OF IS HOW CAN WE PREPARE? HOW CAN WE BE RESILIENT AGAINST WHAT COULD COME? WHEN WE SAW THE IMMINENCE OF RUSSIA'S INVASION OF UKRAINE, CISA PUT OUT A SHIELDS-UP ADVISORY TO CRITICAL INFRASTRUCTURE COMPANIES TO SAY, HEIGHTEN YOUR AWARENESS, HEIGHTEN YOUR VIGILANCE, LOWER THE THRESHOLD FOR REPORTING WHAT WE'RE TALKING ABOUT NOW ISN'T NECESSARILY WHAT WE KNOW TO BE COMING BUT THE IMPORTANCE OF BEING PREPARED, BEING RESILIENT AND BEING VIGILANT AS WE CREATE A MORE RESILIENT INFRASTRUCTURE FOR THE UNITED STATES. ED: YOU'RE TALKING ABOUT PREPAREDNESS. YESTERDAY PROFESSOR OF COLUMBIA, FORMER DEPUTY NATIONAL SECURITY ADVISOR IN ISRAEL, SAID THAT THIS WASN'T A LACK OF INTELLIGENCE.
IT WAS A LACK OF IMAGINATION. THAT THE SECURITY AND INTELLIGENCE FORCES JUST DIDN'T THINK THAT SOMETHING OF THAT SCALE COULD HAPPEN BECAUSE THEY COULDN'T IMAGINE IT. PUT THAT IN THE CYBER CONTEXT FOR US. YOU SEEM TO BE SUGGESTING THAT A LOT OF THAT COMPETENCE AND KNOW-HOW WOULD COME FROM THE IRAN SIDE OR A THIRD PARTY ACTOR, NOT NECESSARILY HAMAS ITSELF. >> IT'S HARD TO KNOW. CERTAINLY IRAN HAS THESE CAPABILITIES AND WE'VE SEEN IRAN USE CYBER CAPABILITIES.
I THINK YOUR POINT ABOUT FAILURE OF IMAGINATION IS OBVIOUSLY -- ED: NOT MY POINT. THE PROFESSOR'S POINT. >> BRINGS US UNFORTUNATELY BACK TO 9/11 AND WHAT WE LOOK AT AS HUMAN NATURE. WE OFTEN PREPARE FOR THAT WHICH WE KNOW WE CAN RESPOND TO. OUR CHALLENGE IS THE ABILITY TO PREPARE FOR THAT WHICH IS MORE FRIGHTENING, MORE DEVASTATING, MORE DESTRUCTIVE. WHETHER WE'RE PREPARING, WE HAVE TO BE -- WHEN WE'RE PREPARING, WE HAVE TO BE THINKING ABOUT HOW CAN CYBER PLAY A ROLE IN THIS AND WHAT DO WE NEED TO PREVENT, PREPARE AND TO BE RESILIENT? ED: YOU WERE WITH CISA THROUGH JULY OF THIS YEAR.
I WANT TO ASK YOU ABOUT PALANTIR AND THE PRIVATE-PUBLIC RELATIONSHIP, THERE HAVE BEEN LOADS OF QUESTIONS POSED ABOUT THEM OVER THE WEEKEND. DO YOU HAVE ANY EXPERIENCE YOU CAN DRAW ON OR OPINION ON THE ROLE THAT THE PRIVATE SECTOR CAN PLAY IN THE INTELLIGENCE AND CYBER SPACE DATA RELATED GOING FORWARD? >> ONE OF THE THINGS THAT I WAS SO PLEASED WITH AND PROUD TO BE A PART OF AT CISA AND WITH THE FEDERAL GOVERNMENT IS THE IMPROVED RELATIONSHIP BETWEEN INDUSTRY AND GOVERNMENT. IN THREAT INTELLIGENCE, IN THE ABILITY TO SHARE INFORMATION. THE SOLAR WINDS ATTACK THAT HAPPEN BACK IN 2020 WAS IDENTIFIED BY THE COMPANY FIREEYE AND THE ABILITY THEN FOR THE PRIVATE SECTOR TO SHARE INFORMATION WITH GOVERNMENT, FOR GOVERNMENT TO DO THE SAME IN REAL-TIME, SO WE CAN CREATE NOT A COMPLETE THREAT INTELLIGENCE PICTURE BUT CERTAINLY A MORE COMPREHENSIVE ONE, SO THAT COMING TOGETHER INDUSTRY AND GOVERNMENT CAN RESPOND. WE KNOW THAT ONE ENTITY CAN'T RESPOND AND RETALIATE ON ITS OWN. RESPOND AND REACT. WE HAVE TO BE ABLE TO WORK
TOGETHER. CAROLINE: SO GREAT TO GET YOUR CISA EXPERIENCE AND NOW C.E.O. OF LIBERTY GROUP VENTURES. THANK YOU FOR YOUR TIME TODAY. MEANWHILE, COMING UP, WE'RE GOING TO BE TURNING BACK TO THE MARKETS FOR A LOOK AT JUST HOW THESE GEOPOLITICAL MOMENTS ARE IMPACTING THE INVESTMENT SPACE AT LARGE. DO STICK WITH US. THIS IS "BLOOMBERG TECHNOLOGY." CAROLINE: CENTRAL BANKS SEEM TO BE THE CATALYST FOR TODAY'S TRADING ACTION.
JOINING TO US BREAK DOWN THE SHORT-TERM AND LONG-TERM IN TERMS OF YOUR TECHNOLOGY SECTOR, HILLARY. WE'RE PLEASED TO WELCOME SENIOR RESEARCH ANALYST AT TECHNOLOGY SOFTWARE AT CLEAR BRIDGE. GIVE US YOUR SORT OF BIRD'S EYE PERSPECTIVE RIGHT NOW. WHEN WE ARE IN THE THROES OF KNEE JERK REACTIONS, WHEN WE SEE SELLOFFS BECOMING IS THAT IS THE IMMEDIATE RESPONSE TO A GEOPOLITICAL THREAT AND CONCERN, IS THAT THE RIGHT WAY TO BE THINKING ABOUT YOUR TECHNOLOGY INVESTMENTS RIGHT NOW? >> IT'S A VERY GOOD QUESTION. THANKS FOR HAVING ME.
IT'S GOOD TO BE HERE. YOU KNOW, WHAT'S INTERESTING IS WE HAVEN'T SEEN THAT KNEE JERK SELLOFF THIS TIME SO FAR. I THINK THE MARKET IS INTERPRETING A RELATIVELY ISOLATED CIRCUMSTANCE, WE'LL SEE IF THAT PROVES TO BE THE CASE. AT CLEAR BRIDGE WE TEND TO BE LONG-TERM INVESTORS, WE TAKE A LONG-TERM HORIZON AND WE LIKE TO USE PERIODS OF WEAKNESS TO ADD TO KEY PORTFOLIO POSITIONS. IN TECHNOLOGY SPECIFICALLY, WHILE I DON'T SEE Q-3 IN PARTICULAR AS ANY KIND OF BARN BURNER QUARTER OR MAJOR CATALYST EITHER WAY FOR THE SECTOR, I DO SEE A PERIOD BETWEEN NOW AND MID TO LATE NEXT YEAR WHEN WE SHOULD ACTUALLY SEE TECHNOLOGY START TO DECOUPLE IN TERMS OF GROWTH FROM THE BROADER ECONOMY. THAT'S PARTLY DUE TO A.I.
AND A VARIETY OF OTHER FACTORS. BUT I DO SEE TECHNOLOGY AS A PLACE WHERE INVESTORS WILL WANT TO CONTINUE TO INVEST. CAROLINE: AND WHICH PARTICULAR DRIVERS, WHICH, YOU KNOW, FORCES OF CHANGE DO YOU FOCUS IN ON WHEN YOU THINK OF AN NVIDIA WHICH HAS HAD PARABOLIC GROWTH IN TERMS OF ITS MARKET VALUATION, BASED ON AN A.I. FUNDAMENTAL VIEWPOINT, BUT ALSO IS EXPOSED TO GEOPOLITICAL TENSIONS WHEN IT COMES TO CHINA AND U.S., AND MAJOR EXPOSURE IN TERMS OF SUPPLY CHAINS WHEN IT
COMES TO ISRAEL? HOW DO YOU DISSECT WHAT IT MEANS TO BE A LONG-TERM VIEW? >> SURE. NVIDIA'S SIDE, BECAUSE THERE ARE CERTAIN FACTORS DRIVING THE RESULTS VERSUS OTHER, MOST TECH COMPANIES HAVE EXPOSURE SOMEWHERE IN ISRAEL AND SUCH PLACES. AND THE LONG-TERM GEOPOLITICAL SITUATION IS A DYNAMIC ONE. BUT I DON'T SEE ASSOCIATED DISRUPTION AS THE PRIMARY CONCERN. AS WE'VE SEEN FROM THE MARKETS, THE PRIMARY CONCERN HAS BEEN THE RISING DOLLAR IN INTEREST RATES, THEY'VE HAD A BETTER QUARTER THAN ANYONE ELSE OUT THERE. AND THAT PUTS NEAR-TERM PRESSURE ON TRANSLATED REVENUES AND EARNINGS AND ALSO ON VALUATIONS. BUT TO THE EXTENT THAT THESE
TYPES OF CONFLICTS DON'T GROW OUT OF CONTROL, THEY TEND TO PRESENT OPPORTUNITIES TO INVEST IN LONG-TERM TRENDS. IT'S INTERESTING BECAUSE YESTERDAY WE SAW SECURITY COMPANIES RALLY, I THINK THEY'RE RALLYING AGAIN TODAY. AND SECURITY COMPANIES ARE SOME OF THE ONES WITH THE LARGEST EXPOSURE TO ISRAEL. SOME OF THEM ARE BASED IN ISRAEL OR WERE BASED IN ISRAEL AND HAVE DUAL HEADQUARTERS.
BUT IN PERIODS OF RISING GEOPOLITICAL TENSION, THERE TENDS TO BE HEIGHTENED ADOPTION OF SECURITY SOLUTIONS. SO IT'S A PUSH AND PULL BETWEEN WHAT THAT DISRUPTION LOOKS LIKE AND WHAT THE OUTCOME LOOKS LIKE IN TERMS OF INCREASED REVENUES. AND WE LIVE IN A REMOTE WORLD. TECHNOLOGY PIONEERED REMOTE WORK. THEY WERE DOING IT LONG BEFORE
WE WERE AS A BROADER ECONOMY, WITH THE PANDEMIC. SO WE'VE SEEN CIRCUMSTANCES WHERE COMPANIES CAN ADAPT FAIRLY QUICKLY. BUT IN ISRAEL THEY'RE DEPLOYING A LOT OF FOLKS, THEY'RE DEPLOYING A LOT OF RESERVISTS. SO THERE COULD BE JUST SOME DISRUPTIONS ALONG THE WAY. ED:
IT'S ED IN SAN FRANCISCO. DO YOU LIKE CHARTS? YOU STRIKE ME AS SOMEBODY THAT'S A CHART WATCHER, THAT LIKES CHARTS. >> I WONDER WHAT MAKES YOU SAY THAT.
BUT I DON'T DISLIKES CHARTS. [LAUGHTER] ED: OK. LET'S BRING UP ONE CHART. I WANT YOU TO EXPLAIN SOMETHING TO ME. NASDAQ 100 AGAINST THE S&P 500 SOFTWARE INDEX HERE TODAY. THE S&P 500 SOFTWARE INDEX IS A VERY LIMITED BASKET BUT IT HAS KIND OF ENTERPRISE ENTERPRISE SASS, CYBER IS IN THERE AS WELL. WHAT IS IT THEN THAT'S DRIVING THOSE SOFTWARE NAMES? HIGHER MULTIPLE OR OTHERWISE RIGHT NOW. IF IT ISN'T FED, IF IT ISN'T
GEOPOLITICAL RISK, WHAT IS YOUR OUTLOOK BASED ON? >> INVESTORS LIKE TO FOCUS ON HIGHER TECHNOLOGY MULTIPLES AS THOUGH GROWTH WERE EQUIVALENT BETWEEN TECH AND THE BROADER ECONOMY. BUT GROWTH IS NOT EQUIVALENT BETWEEN TECH AND THE BROADER ECONOMY. TECHNOLOGY IS WHERE NEARLY ALL OF THE GROWTH HAS BEEN COMING FROM. SO IN THIS RECENT PERIOD WHERE WE HAD RISING DOLLAR AND RISING INTEREST RATES, TECH ACTUALLY OUTPERFORMED THE BROADER ECONOMY IN S&P. WITH A.I. AND THE PRECURSOR INVESTMENTS TO A.I. AND A NORMALIZATION OF SPENDING ENVIRONMENT IN TECH, WHICH I BELIEVE HAS BEEN IN RECESSION, A VERY MILD RECESSION OVER THE COURSE OF THE BETTER BLASTER YEAR, -- BETTER PART OF THE LAST YEAR, THAT LOOKS POISED TO BE THE CASE EVEN MORE SO GOING FORWARD. TECH VALUATIONS WITH SOFTWARE
AS A PROXY FOR ENTERPRISE TECH ARE JUST AT THEIR FIVE-YEAR PRE-PANDEMIC AVERAGE. THEY'RE JUST A HAIR ABOVE THEIR 10-YEAR PRE-PANDEMIC AVERAGE. MEANING EXCLUDING THE PANDEMIC PERIOD WHERE VALUATIONS WERE REALLY ELEVATED. I THINK THAT'S A DECENT BACK DROP FOR TECH INTO 2024 WHERE IN THE SECOND HALF I EXPECT A.I. TO BE MUCH MORE OF A CATALYST
WHEN WE TALK ABOUT THAT MORE IF YOU LIKE. ED: I THINK WE'RE OUT OF TIME UNFORTUNATELY. THAT WAS A LOADED QUESTION. I KNOW YOU LIKE CHARTS. WHO DOESN'T LIKE CHARTS? >> HOW CAN YOU NOT LIKE A CHART? ED: EXACTLY. BUT IT IS GOOD TO HAVE YOU BACK ON THE PROGRAM.
WE'LL HAVE YOU BACK VERY SOON. COMING UP, THE TRIAL OF SAM BANKMAN-FRIED ENTERS ITS SECOND WEEK WITH A KEY WITNESS TAKING THE STAND TODAY. WE'LL TELL YOU WHO AND BRING YOU THE DETAILS NEXT. THIS IS "BLOOMBERG TECHNOLOGY."
♪ ED: IT IS TIME FOR TALKING TECH. UBER SOFT FELL THE MOST SINCE MAY SINCE THEY DELAYED THE RELEASE OF THEIR NEW FREE TO PLAY GAME. ORIGINALLY SCHEDULED THIS SUMMER. THE COMPANY CITED, QUOTE, INCONSISTENCIES IN THE GAME EXPERIENCE AS THE CAUSE OF THE DELAY. AND WORLDWIDE COMPUTER SHIPMENTS DECLINED 9% IN THE
THIRD QUARTER, HITTING WHAT ANALYSTS EXPECTED WILL BE THE LOW POINT IN ITS TWO-YEAR MARKET SLUMP. APPLE HAD THE STEEPEST DROP AMONG THE MAJOR P.C. MAKERS WITH SHIPMENTS FALLING 24% FROM THE SAME QUARTER A YEAR EARLIER. PLUS, THE STOCK OF CHINA'S BIGGEST FOOD DELIVERY PLATFORM HAS ALMOST HALVED SINCE IT PEAKED IN JANUARY WITH MANAGERS OFFLOADING $3.7 BILLION OF THE COMPANY'S SHARES THIS YEAR. THIS MAKES IT THE MOST SOLD CHINESE TECH FIRM DURING THAT PERIOD, ACCORDING TO MORGAN STANLEY. CAROLINE: GREAT SET OF STORIES.
MEANWHILE, LET'S GET UP TO SPEED WITH WHAT'S HAPPENING JUST OVER IN ANOTHER PART OF NEW YORK RIGHT NOW. BANKMAN-FRIED'S TRIAL. OUTSIDE THE U.S. DISTRICT COURTHOUSE IN DOWNTOWN MANHATTAN. THERE'S A PRETTY KEY WITNESS THAT EVERYONE'S WAITING FOR WITH BAITED BREATH. REPORTER: THERE ARE VERY MANY KEY
WITNESSES HITTING THE STAND RIGHT NOW. WE ARE WAITING ON CAROLINE ELLISON TO TAKE THE STAND. OF COURSE SHE IS THE PIVOTAL WITNESS.
BOTH FOR THE PROSECUTION, AS WELL AS THE DEFENSE. WE KNOW THAT THERE MAY BE SOME KEY EVIDENCE THAT ALSO COMES TO LIGHT IN THE SAKE OF THIS TRIAL. IN THE MIDDLE OF HER TESTIMONY. FOR EXAMPLE, DIARY ENTRIES THAT HAVE BEEN LARGELY TALKED ABOUT LEAKED TO "THE NEW YORK TIMES." THIS IDEA HERE THAT SHE HAD A LOT OF DISCOMFORT IN RUNNING ALAMEDA. HER OWN ABILITIES TO TAKE A LEADERSHIP ROLE THERE AND CONFLICTS WITH SAM HIMSELF. WE KNOW THAT CAROLINE AND SAM
HAD BEEN ON AND -- ON AGAIN/OFF AGAIN DATING. REMEMBER, SHE WAS HIS GIRLFRIEND. SO KNEW A LOT OF THE INTIMATE WORKINGS OF SAM AT THE COMPANY AND HIS PERSONAL LIFE. RIGHT NOW THE TESTIMONY OF
GARY, ALSO A CO-FOUNDER, IS ALSO WRAPPING UP. GETTING A LOT OF VERY INTERESTING DETAILS ABOUT WHAT HAPPENED IN THOSE DIRE DAYS OF NOVEMBER WHEN F.T.X. WAS ABOUT TO FALL AND THEN ALSO EVEN EARLIER WHEN HE WAS REQUIRED TO WRITE THE CODE THAT ULTIMATELY LED TO THE BACKDOOR THAT ALAMEDA HAD USED TO TAKE MONEY OUT OF F.T.X. WE'RE ALSO HEARING ABOUT HOW HE CAME TO THE AGREEMENT WITH PROSECUTORS AS WELL TO WHICH HE HAD PLED GUILTY AND AGREED TO COOPERATE IN THIS TRIAL. SO THERE'S WRAPPING UP AS WE
SPEAK. TO YOUR POINT, CAROLINE ELLISON WILL TAKE THE STAND JUST THIS AFTERNOON. ED: GIVE ME SOME OF THE DRAMA. I'VE STOOD WHERE YOU'RE STANDING. WEEKS AND WEEKS IN A TRIAL LIKE
THIS. THIS IS CAROLINE ELLISON'S FIRST PUBLIC APPEARANCE AND IT'S IMPORTANT FOR PROSECUTORS, RIGHT? THIS IS A BIG MOMENT FOR THEM. REPORTER: THIS IS THE BIGGEST MOMENT. SHE'S SUCH A CRITICAL PART OF THIS TRIAL. REMEMBER, PROSECUTORS
THEMSELVES SAY ONLY A VERY SMALL NUMBER OF PEOPLE REALLY KNEW WHAT WAS GOING ON INSIDE OF F.T.X. AND ALAMEDA AND THE EXTENT TO WHICH THIS ALLEGED FRAUD WAS CARRIED OUT. NOW, REMEMBER WHEN YOU THINK ABOUT CAROLINE AND HER ROLE AT ALAMEDA, SHE WAS THE C.E.O. OF THE HEDGE FUND IN QUESTION HERE THAT HAS SAID TO HAVE BEEN TAKING MONEY OUT OF F.T.X. IN TWO DIFFERENT WAYS.
THROUGH THE WALLETS AND THROUGH FIAT ITSELF. NOW, REMEMBER, YOU WERE TALKING ABOUT THE STAR-STUDDED TRIAL HERE. CAROLINE SPEAKING FOR THE FIRST TIME. SUCH A CRITICAL PART OF THE DEFENSE. THIS IS THE SECOND WEEK OF WHAT WILL BE A SIX-WEEK TRIAL TO WHICH MANY JOURNALISTS FROM EARLY IN THE MORNING, 6:00 A.M., 7:00 A.M., MANY SPECTATORS HAVE BEEN OUTSIDE WAITING AROUND THE COURTHOUSE HERE. NOW THEY'RE ALL INSIDE SO YOU
DON'T SEE THEM AS WE STAND OUT HERE NOW. BUT, YES, IT HAS CERTAINLY BEEN VERY HIGHLY WATCHED. THERE HAS BEEN A LOT OF COMMOTION OUTSIDE THE COURTHOUSE ITSELF AND THERE WILL BE MANY MORE PEOPLE COMING TO TRY THROUGHOUT THE COUPLE WEEKS, INCLUDING ANTHONY SCARAMUCCI WHO HAD TAKEN MONEY FROM F.T.X. IN THE FORM OF A 30% STAKE. CAROLINE:
WELL BATTLED, THE TRAFFIC NOISE. STOOD OUT THERE FOR HOUR AFTER HOUR. WE REALLY APPRECIATE IT. MEANWHILE, COMING UP, WE'RE GOING TO BE TALKING ABOUT THE ROLE OF SOCIAL MEDIA IN ED: WELCOME BACK TO BLOOMBERG TECHNOLOGY. ED LUDLOW IN SAN FRANCISCO. CAROLINE: CAROLYN HEIDI NEW YORK. THERE HAS BEEN A BOUNCE BACK FROM YESTERDAY SELLOFF. OUR FOCUS MOVES FROM
GEOPOLITICAL RISK TO THE EFFECT THIS HAS ON MACRO ECONOMIC POLICY. PERHAPS THE FED IS NOT SO SUREFIRE TO BE RAISING INTEREST RATES AFTER REOPENING AFTER YESTERDAY'S SHUT MARKET FOR A HOLIDAY. ALSO ON THE HIGHER SIDE FOR THAT PARTICULAR ETF THAT IS LOOKING AT ISRAELI TECHNOLOGY COMPANIES, UP 2.4%. THERE ARE OTHER MICROECONOMIC FACTORS TO BE TAKING INTO ACCOUNT. ALIBABA OF 3%. THIS IS A GEOPOLITICAL CONVERSATION. THIS IS ALSO A CONVERSATION ABOUT AN ECONOMY THAT NEEDS TO HAVE FIREPOWER BEHIND IT. BLOOMBERG REPORTING MAY BE
CHINA WILL RAMP UP SOME OF ITS STIMULUS OF THE OVERALL ECONOMY. AMAZON UP 1.7%. TODAY IS AMAZON'S BIG DEALS DAY. MITSUBISHI ELECTRIC AND ALSO OTHER KEY PLAYERS PUTTING $1 BILLION INTO THIS PARTICULAR COMPANY. YOU'RE LOOKING AT ANALYSTS LIKING THIS INVESTMENT AND WHAT IT MEANS FOR THAT PARTICULAR UNIT OF COHERENT.
WE ARE UP 10% ON THE DAY. ED: THAT IS YOUR MARKETS. ONE OF THE TOP STORIES IS X, THE COMPANY AND PLATFORM FORMERLY KNOWN AS TWITTER, FACING CRITICISM OVER CHANGES MADE TO ITS CONTENT SAFETY POLICIES THAT HAVE LED TO BEEN ASIAN AND MISINFORMATION ON THE CONFLICT BETWEEN ISRAEL AND HAMAS. X IS RESPONDING SAYING THIS IS THE FIRST CRISIS AS X AND WE HAVE PUT INTO PLACE OUR CRISIS PROTOCOL. I WANT TO BRING IN A SHIP COUNT. WHAT WE ARE TALKING ABOUT IS VIDEO CONTENT THAT PURPORTS TO BE ONE THING BUT BASED ON THE RESEARCH GROUPS USES FLAGGING IS ALSO SOMETHING COMPLETELY DIFFERENT.
>> IT A HUGE PROBLEM. THE CHALLENGE IS SOME OF THESE VIDEOS HAVE RECEIVED MILLIONS OF USE. THEY HAVE ROUND UP ON FAR RIGHT WEBSITES AND IT IS NOT VERIFIED AND RESEARCHERS HAVE FOUND POSTS THAT ARE SHOWING VIDEOS OF CONFLICTS FROM VIDEO GAMES OR OTHER CONFLICTS THAT ARE NOT THIS CONFLICT. FAKE STATEMENTS FROM THE WHITE HOUSE. IT IS A HUGE PROBLEM AND RESEARCHERS ARE SAYING THIS IS
SOMETHING THEY HAVE NOT SEEN. >> TO THE POINT IT IS UNPRECEDENTED, IS THIS A MORE SIGNIFICANT USE OF ARTIFICIAL INTELLIGENCE BY THOSE PUTTING THE INFORMATION OUT THERE? IS IT A LACK OF TECHNOLOGY AS WAY TO FIGHT BACK AGAINST SOME OF THIS MISINFORMATION? WHAT ARE WE SEEING ON X AND ACROSS THE BOARD, WHETHER TIKTOK OR FACEBOOK. AISHA: IT CERTAINLY COULD BE FROM AI. WITH X IT IS THE CHANGES ELON MUSK HAS MADE SINCE HE TOOK OVER THE PLATFORM. THE MISINFORMATION POLICY HAS BEEN ROLLED BACK. THE POLICY NOW IS THINGS CAN STAY UP. IT HAS NOT BEEN THAT LIMITED. THEY HAVE CUT A LOT OF PEOPLE ON THEIR CONTENT SAFETY TEAMS AND PEOPLE NORMALLY RESPONSIBLE FOR TRYING TO SEE INFORMATION ON THE SITE, THEY HAVE MADE IT HARDER FOR RESEARCHERS TO ACCESS PEOPLE -- TO ACCESS DATA ON THE SITE.
NOT TO MENTION THE VERIFICATION PROCESS IN BIG ABLE TO JUST BUY A BLUE CHECK MARK SO IT IS HARD TO TELL WHO IS A TRUSTED VOICE. ED: THE CEO OF X WAS DUE TO SPEAK IN A WALL STREET JOURNAL EVENT AND HAS CANCELED IT SO SHE CAN BE ON HAND TO DEAL WITH THIS CRISIS. YOU MENTIONED VERIFICATION. THIS IS NOT UNIQUE TO X. WHAT WE ARE SEEING HIS VERIFIED USERS SHARE ACROSS PLATFORMS IN THE CASE OF THAT FALSE WHITE HOUSE STATEMENT AS AN EXAMPLE. AISHA: EXACTLY. THERE WAS A STATEMENT SOMEONE PUT OUT ON THE WHITE HOUSE THING THEY WOULD AUTHORIZE BILLIONS OF DOLLARS OF AID ISRAEL. IT TURNS OUT THAT WAS A
STATEMENT ABOUT UKRAINE THAT SOMEONE DOCTORED TO LOOK DIFFERENTLY. DO YOUR POINT YOU HAVE VERIFIED USERS SO YOU MIGHT THINK IT IS A TRUSTED SOURCE BECAUSE YOU SEE THE BLUE CHECK MARK AND IT IS NOT. IT IS SOMEONE WHO PAID EIGHT DOLLARS A MONTH AND HAS NOT TRIED TO VERIFY THE FACTS OR COULD BE A BAD ACTOR WHO IS INTENTIONALLY TRYING TO SPREAD MISLEADING INFORMATION. CAROLINE: THANK YOU SO MUCH. BRINGING US THE LATEST WHEN IT COMES TO TECHNOLOGY'S ROLE IN YOUR CONSUMPTION OF WHAT IS NEWS. LET'S TALK ABOUT THE ROLE OF
SOCIAL MEDIA WITHIN THIS WAR. WE WELCOME THE VICE PRESIDENT AT THE AMERICAN DEFAMATION LEAGUE CENTER FOR TECHNOLOGY IN SOCIETY. GREAT TO HAVE YOU. YOU ARE WITHIN INSTITUTION THAT IS ALL ABOUT HOLDING DISINFORMATION TO ACCOUNT IN MANY WAYS AND ANTI-HATE ORGANIZATION IS THE KEY FOCUS OF YOUR WORK. HOW ARE USING THIS MOMENT DIFFERENT FROM WHAT WE'VE SEEN IN PRIOR EPISODES OF CONFLICT? >> AS YOU JUST POINTED OUT, AT ADL WE HAVE BEEN TRACKING THIS KIND OF WORK, BOTH ANTI-SEMITIC INCIDENTS IN THE REAL WORLD AS WELL AS HOW HATE AND DISINFORMATION PROLIFERATES ONLINE FOR DECADES.
WHAT WE ARE SEEING RIGHT NOW, AISHA JUST BROUGHT UP THE ISSUES ON X, PART OF THE ISSUE IS X USED TO BE THE PLACE PEOPLE WENT TO IN A REAL-TIME CRISIS. IT WAS NEVER PERFECT BEFORE. AT LEAST PEOPLE KNEW WHO WERE JOURNALISTS AND VERIFIED ACCOUNTS. THEY HAD SOME WAY OF FIGURING OUT WHO TO FOLLOW AND WHAT INFORMATION MAY BE MORE CREDIBLE THAN OTHERS. ALL OF THE THINGS WE'VE BEEN HIGHLIGHTING AS CONCERNING CHANGES AT THE COMPANY OVER THE LAST YEAR ARE SHOWING WHY IT MATTERS. WE ARE SEEING THIS INFORMATION
PROLIFERATE ON THE PLATFORM. IF I COULD GIVE YOU A FEW EXAMPLES. JUST YESTERDAY MY TEAM SAW VIDEO FROM AN ACCOUNT, AISHA BROUGHT UP THE BLUE CHECK PROCESS. A BLUE CHATBOT, AND AUTOMATED ACCOUNT WHO PAYS EIGHT DOLLARS A MONTH TO GET THAT BLUE CHECK, WHICH MEANS HE IS PRIORITIZED, WITH A FAKE VIDEO SAYING IT WAS HAMAS EXECUTING HOSTAGES. NOT ONLY IS THAT VIDEO STILL UP AS OF AN HOUR AGO AND HAS BEEN VIEWED HUNDREDS OF THOUSANDS OF TIMES. THERE IS NO WAY FOR A USER TO
FLAG IT AS DISINFORMATION. IF YOU LOOK AT THE DROP DOWN MENU OF HOW TO FLAG CONTENT, THERE IS NO OPTION FOR DISINFORMATION. CAROLINE: THEY WOULD SAY THERE ARE COMMUNITY NOTES. HOW HAS THAT BEEN HELPING OR HINDERING YOUR PERSPECTIVE? YAEL: THEY WOULD SAY THAT. WHILE COMMUNITY NOTES MIGHT BE A WAY TO EXPERIMENT FOR THE FUTURE IT IS NOT THE WAY TO MODERATE CONTENT DURING A REAL CRISIS. IT IS NOT JUST WHAT IS HAPPENING ON THE GROUND RIGHT NOW. WE AT ADL ARE CONCERNED ABOUT
THE PROLIFERATION OF ANTI-SEMITISM AT HOME. WE HAVE EXTREMISTS AND ANTI-SEMITES WHO WERE RE-PLATFORMS OVER THE LAST YEAR ON X REVELING IN SOME OF THIS VIOLENCE AND SEND SOME OF THE MOST RENT IS ANTISEMITIC THINGS ONLINE. I REALLY AM HAPPY TO SEE X'S STATEMENT THAT THEY ARE PROACTIVELY GOING TO MONITOR FOR THIS BUT I HAVE TO BE FRANK, RIGHT NOW I'M NOT SEEN THAT YET. ED: THANK YOU FOR JOINING US ON THE SHOW. WHILE WE HAVE BEEN ON AIR X HAVE SENT US DATA SHOWING COMMUNITY NOTES HAS GENERATED 30 MILLION IMPRESSIONS AND 580 NOTES ON THE X PLATFORM DIRECTLY RELATE TO THE ATTACKS. WHAT I WANT TO ASK YOU ABOUT IS THE POSITIVE STORY OF SOCIAL MEDIA. A LOT OF THE ENGAGEMENT WE HAVE
HAD ON THE PROGRAM AND INDEED SOME OF THE GUESTS THAT HAVE JOINED OUR THROUGH SOCIAL MEDIA CHANNELS. THERE ARE PEOPLE TRYING ON VARIOUS PLATFORMS TO IDENTIFY THOSE THAT ARE MISSING. YOU HAVE ANY EVIDENCE OR HAVE YOU SEEN ANY POSITIVE USE CASES OF SOCIAL MEDIA IN THE ISRAEL-HAMAS CONFLICT OVER THE LAST THREE DAYS? YAEL: I WILL START WITH COMMUNITY NOTES.
I THINK IT IS A GREAT WAY FOR PEOPLE TO BE ABLE TO CROWD SOURCE INFORMATION, THE FACT CHECK IN REAL TIME. THE PROBLEM IS IT IS PUTTING THE ONUS ON THE USER AS OPPOSED TO THE PLATFORM. WHILE IT IS AN INTERESTING POTENTIAL STEP IT CANNOT BE THE ONLY THING FOR CURBING THIS KIND OF DISINFORMATION. THIS MIGHT NOT FIT THE WORD POSITIVE, BUT IT IS IMPORTANT TO SEE JUST HOW HORRIFIC THE CRIMES ARE RIGHT NOW THAT ARE HAPPENING.
THAT DOES HAPPEN ON SOCIAL MEDIA. WE CAN DEBATE WHETHER TERRIBLE IMAGES ONLINE IS USEFUL, BUT TO SEE SOME OF THE ON THE GROUND REPORTING, TO KNOW HER GRANDMOTHER WAS MURDERED IN HER OWN HOME WHILE THEY FILMED IT ON HER OWN PHONE AND UPLOADED IT TO HER OWN FACEBOOK FEED, THAT IS THE TYPE OF THING WE CAN ONLY SEE IF WE HAVE PEOPLE BEING ABLE TO REPORT IN REAL TIME. THAT IS A POSITIVE USE. YOU CAN GET SOME EIGHT VOICES THAT ARE NOT NORMALLY THE VOICES THAT MIGHT SURFACE THAT CHALLENGE IS HOW TO DIFFERENTIATE THAT FROM THE NOISE, FROM THE BLUE CHECKS, FROM THE PEOPLE WHO ARE PURPOSELY GLORIFYING VIOLENCE OR SEEDING ANTISEMITIC CONSPIRACY THEORIES TO CHANGE THE NARRATIVE. CAROLINE: THANK YOU FOR YOUR TIME. ED: WE WILL KEEP THIS CONVERSATION GOING. COMING UP, WE WILL LOOK AT THE
IMPACT OF THE WAR ON THE REGIONS , NOT JUST ISRAEL BUT BROADER THAN THAT. THAT IS NEXT. THIS IS BLOOMBERG TECHNOLOGY. ED: WE CONTINUE TO MONITOR WHAT IS HAPPENING IN THE MIDDLE EAST. WE WANT TO WELCOME MAHMOUD FOR HIS TAKE ON HOW THE CONFLICT WILL IMPACT THE ISRAELI AND PALESTINIAN TECH SECTORS.
HE IS THE FOUNDER OF A SOFTWARE COMPANY THAT HAS OPERATIONS IN BOTH JERUSALEM AND THE CENTRAL WEST BANK. HE IS ALSO A RESEARCHER AT HARVARD KENNEDY SCHOOL. WELCOME TO BLOOMBERG TECHNOLOGY. YOU HAVE ON THE GROUND
CONNECTION TO WHAT IS HAPPENING TO THE TECHNOLOGY SECTOR IN THE WEST BANK AND THE GAZA STRIP. WHAT CAN YOU TELL US ABOUT THE SITUATION FOR THE TECHNOLOGY INDUSTRY WORKERS AND FOUNDERS YOU KNOW? MAHMOUD: THANK YOU VERY MUCH FOR HAVING ME. I WOULD START SAYING THAT WE LEARNED A LOT FROM COVID AND WE ADAPTED VERY QUICKLY. THERE WAS A SHUTDOWN FOR OUR SERVICES FOR ONE DAY. THEN WE RECAPPED AND OUR STAFF STARTED TO WORK FROM HOME, A 70% EFFORT. NOT 100%.
WE HAVE PURPLE WORK -- WE HAVE PEOPLE WORKING FROM GAZA AND JERUSALEM. THE EFFECT ON THE GROUND IS THE COMPANY IS STILL RUNNING AND OTHER COMPANIES ARE STILL RUNNING. THEIR SITUATION IN GAZA HAS AFFECTED THE ECONOMY . BECAUSE OF THE TYPE OF SERVICES WE PROVIDE, WE DO NOT GO TO FACTORIES. WE WORK FROM OUR HOME. WHAT WE NEED IS A LAPTOP AND THE CLOUD. CAROLINE: YOU ARE DOING SOFTWARE DEVELOPMENT OUTSOURCING, TESTING, BUSINESS DEVELOPMENT. I AM INTERESTED HOW INTERTWINED
THOSE SUPPLY CHAINS DEPENDENCIES , THAT SERVICE IS BETWEEN ISRAEL AND PALESTINIANS. HOW MUCH ARE YOU SEEING THEY DEPEND ON EACH OTHER? MAHMOUD: I BELIEVE MOST OF THE TECH INDUSTRY IN PALESTINE DEPENDS ON THE ISRAELI MARKET. TOGETHER WITH EUROPEAN AND U.S. MARKET. THE MAJORITY ARE DEPENDING ON THE ISRAELI MARKET AND THERE IS LOTS OF COOPERATION BETWEEN THE PALESTINIAN TECH COMPANIES AND THE ISRAELI MARKET AND ENTREPRENEURS. THERE IS NO SPECIFIC STATISTICS THAT CALCULATE THIS.
TALKS FROM THE MEDIA AND SOME SOURCES FROM ARTICLES IN THE MEDIA, THERE ARE 31 COMPANIES IN PALESTINE LIKE IN THE WEST BANK AND GAZA GIVING SERVICES TO ISRAELI TECH COMPANIES AND MULTINATIONAL COMPANIES ALSO OPERATING FROM ISRAEL SUCH AS NOKIA, APPLE, MICROSOFT, AND OTHER COMPANIES. THE DEPENDENCY IS HIGH ON THE ISRAELI MARKET. NOW DURING THE SITUATION THERE WAS A LITTLE BIT OF NOT CLOSING DOWN BUT A HALT ON SOME PROJECTS. I WAS TALKING TO SOME FOUNDERS. SOME OF THE ISRAELI CLIENTS HAD
TO STOP THEIR OPERATION FOR A WHILE UNTIL THINGS ARE NOT AND BELIEVE LIFE WILL RETURN TO NORMAL. WITH REGARDS TO OTHER CLIENTS IN THE U.S. AND EUROPE OUR TEAM AND GAZA ARE STILL OPERATING UNDER CAUTIONS. THEY ARE STILL OPERATING AND PROVIDING SERVICES TO OUR EUROPEAN CLIENTS.
ED: YOU RECENTLY STEPPED DOWN AS THE CHAIR OF 50-50, THE VC ACCELERATOR THAT TRIED TO BACK FINDERS -- THAT TRIED TO BACK FOUNDERS THAT WORK CROSS-BORDER, PALESTINIAN AND ISRAELI. YOU HAVE THE SENSE OF THE LASTING IMPACT OF THE TALENT POOL IN THE GAZA STRIP WERE INDEED IN THE WEST BANK? WILL WE SEE TECHNOLOGY STARTUPS COMING OUT OF THOSE REGIONS IN THE FUTURE? MAHMOUD: YES. I DO BELIEVE IN THAT. FOR THE LAST FIVE YEARS I WAS ON THE BOARD OF 50-50 AND I'VE SEEN REMARKABLE EVIDENCE OF COMPANIES WHO COFOUNDED BY ISRAELI AND PALESTINIAN COFOUNDERS. THOSE COMPANIES ARE STILL
RUNNING. NINE COMPANIES WERE ESTABLISHED WITH ISRAELI AND PALESTINIAN COFOUNDERS. WE ARE TARGETING THE INTELLECTUAL -- FOR PEOPLE WHO HAVE RESEARCH ON THEIR IDEAS AND THOSE ARE NOT OPPORTUNE -- THEY HAVE A LOT OF OPPORTUNITIES TO WIN.
LET ME ALSO ADD THAT ISRAEL IS MORE ADVANCED THAN PALESTINE. THIS IS WHY I JOINED 50-50 AND I WAS LEADING 50-50, IN ORDER TO TRANSFER SOME KNOWLEDGE FROM ISRAEL INTO PALESTINE AND FROM THE U.S.. THIS IS WHY WE HAVE PARTNERED WITH TEL AVIV UNIVERSITY WITH ISRAELI ENGINEERING.
THOSE ARE LEADING ACADEMIC INSTITUTIONS AND TOGETHER WITH NORTHEASTERN. CAROLINE: YOU BRING YOUR ACADEMIA TO THE TABLE AS A RESEARCHER FOR THE HARVARD KENNEDY CENTER. I AM INTERESTED IN YOUR PERSPECTIVE THAT WHAT ARE THE INDUSTRIES WE HAVE SEEN UNIQUE IDEAS COME OUT OF WITHIN TECH FROM PALESTINIAN ENTREPRENEURS. WHAT ARE THEY LOOKING TO SOLVE?
MAHMOUD: PALESTINIANS ARE HUMAN BEINGS, SAME AS ISRAELIS. WHAT THEY LACK IS THE PLATFORM THAT CAN HAVE THEIR INCUBATOR INCUBATE THEM. THE INCUBATOR AND THE ENVIRONMENT ARE NOT ENABLING ENOUGH FOR THOSE IDEAS.
AIA AND COMPUTING AND AGRICULTURE, FOOD TECH, FINTECH, AND MANY OTHER INDUSTRIES. IT IS THE SAME AS THE WHOLE WORLD. WE ARE VERY MUCH EXPOSED TO THE NATIONAL COMMUNITY AND THE INTERNATIONAL INNOVATION AND LOTS OF OUR YOUTH ARE PART OF THE WORLD ECONOMIC FORUM AND THEY JOINED AT MANY CONFERENCES ALL OVER THE WORLD. WE HAVE DIFFERENT SOURCES OF
KNOWLEDGE WE BRING INTO PALESTINE AND BESIDES THAT PALESTINIANS ARE HIGHLY EDUCATED PEOPLE. THE MAJORITY OF PALESTINIANS AVENUE A DEGREE AND THIS IS A GOOD POOL OF TALENT WEEKEND CONTRIBUTE TO THE SOLUTION. ED: TRULY A PRODUCT -- CAROLINE: JULIA CROSS-BORDER CONVERSATION. THANK YOU SO DOUBT -- TRULY A CROSS-BORDER CONVERSATION. THANK YOU SO MUCH. WE'LL BE TALKING ABOUT A MULTINATIONAL COMPANY AND BOB IGER.
HOW THE DISNEY CEO WENT FROM BEING A REPRESENTATIVE FOR CREATIVE'S TO AN AVATAR OF EVERYTHING WRONG WITH THE EDUCATION INDUSTRY IN 2023. ED: THE WRITERS STRIKE IS OVER AFTER A TOUGH SUMMER FOR HOLLYWOOD BUT THE TROUBLE IS NOT OVER FOR BOB IGER. DISNEY CEO CAME OUT OF RETIREMENT TO SAVE THE COMPANY IN TIME FOR ITS 100TH BIRTHDAY BUT NOTHING HAS GONE HIS WAY SO FAR. LET'S BREAK DOWN THE DETAILS WITH BLOOMBERG'S THOMAS BUCKLEY. TELL ME ABOUT YOUR MAGAZINE
PIECE IN BUSINESSWEEK. THOMAS: THE MAGAZINE PIECE LOOKS AT THE RETURN OF BOB IGER, WHO LEFT THE COMPANY IN 2021 AS EXECUTIVE CHAIRMAN AND BEFORE THAT AS CEO IN 2020. HE CAME BACK TO THE HELM OF DISNEY IN NOVEMBER LAST YEAR AND SO FAR NOTHING AT ALL HAS GONE HIS WAY.
THE TV BUSINESS IS IN A DICTATE -- IN A DECAYING STATE HE HAS NOT ANTICIPATED. THE STREAMING SERVICE IS LOSING HUNDREDS OF MILLIONS OF DOLLARS AND HE NEEDS IT TO BE PROFITABLE TO HONOR A PLEDGE HE MADE TO WALL STREET. HE HAS YET TO FIND A SUCCESSOR AND SPECULATION IS RAMPANT HE IS LOOKING TO BREAK UP THE COMPANY TO EXTRACT VALUE IN THAT DIRECTION. CAROLINE: FASCINATING TAKE ABOUT WHETHER
OR NOT HE WAS ONCE UPON A TIME LOOKING FOR APPLE TO BE THE BUYER AND WHETHER HE SAW HIS FUTURE REMAINING WITH THE BUSINESS. 30 SECONDS. HAS HE LOST HIS ALLIES? THOMAS: A NUMBER OF HIS ALLIES THAT SHAPE THE SUCCESS OF HIS FIRST TENURE HAVE LEFT THE COMPANY. HE HAS A FEW ALLIES LEFT AT THE COMPANY AND THAT HAS LED HIM TO REAPPOINT TWO OF HIS FORMER SUCCESSORS IN WAITING TO ADVISE HIM ON SELLING DIFFERENT PARTS OF THE BUSINESS.
THAT IS NOT TO SAY HE IS LACKING SUPPORT FROM HIS EMPLOYEE BASE. NONETHELESS, I THINK HE DOES NOT HAVE THE COHORT HE USED TO HAVE SUPPORTING THE SUCCESS OF HIS FIRST TENURE DURING HIS SECOND TERM. CAROLINE: SIT DOWN WITH THIS PIECE AND IT IS A GREAT READ BUT IT IS A LONG READ. BREAKING NEWS ON CAROLYN ELLISON. SHE IS SAYING SAM BANKMAN-FRIED DIRECTED HER TO COMMIT CRIMES. WE HAVE SO MUCH MORE COMING UP NEXT ON BLOOMBERG.
2023-10-16 12:37
Show Video
Other news