Bloomberg Technology 09/20/2023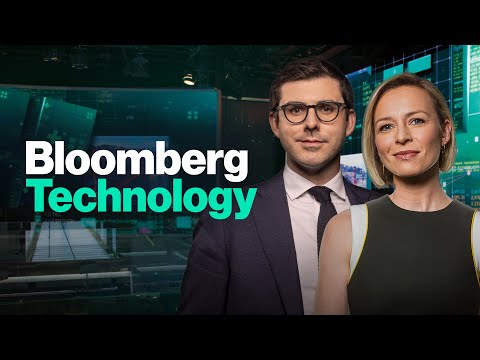 Show Video
ANNOUNCER: FROM THE HEART OF WHERE SILICON VALLEY, AND MONEY COLLIDE, THIS IS "BLOOMBERG TECHNOLOGY" WITH CAROLINE HYDE AND ED LUDLOW. CAROLINE: LIVE FROM BLOOMBERG WORLD HEADQUARTERS IN YOUR, I'M CAROLINE HYDE. ED: AND THIS IS ED LUDLOW. CAROLINE: COMING UP, CLAY BEAL BECOMES A THIRD MAJOR U.S. LISTING IN THE WEEK.
WE SIT DOWN WITH THE CEO AND INVESTORS IN THE COMPANY. ED: GERMANY WANTS TO BAN KEY PARTS FROM HUAWEI FROM ITS 5G NETWORK AS THE COUNTRY REVIEWED ITS RELIES ON CHINESE TECH. WE HAVE MORE AHEAD. CAROLINE: AMAZON ANNOUNCES A NEW SMART HOME DEVICE AND GENERATIVE ALEXA. WE DISCUSS WITH DAVID LYNN. ED: WE ARE GOING NOWHERE ON ANY
ASSET CLASS RELATED TO TECHNOLOGY OR OTHERWISE. IT IS FED DAY AND WE WILL HAVE SPECIAL COVERAGE OF THAT DECISION LATER THIS AFTERNOON. BASICALLY THE MARKET SEES THEM HOLDING RATES STEADY. NASDAQ 100 COMPLETELY FLAT. NASDAQ GOLDEN DRAGON INDEX HAD BEEN OUTPERFORMING, UP A FEW TENTHS OF 1%. WE WILL TALK ABOUT U.S. CHINA RELATIONS IN THE CONTEXT OF TECH LATER IN THE SHOW. U.S.
10 YEAR YIELD, FOR 3%. BITCOIN AT 27,000 U.S. DOLLARS PER TOKEN. THIS IS THE DEFINITION OF TREADING WATER AHEAD OF THE BIG FED DECISION. CAROLINE: ALL EYES ON THE MACRO. GO MICRO FOR A MOMENT, THE STOCK MOVERS ARE INTERESTING. THERE ARE UPDATES FROM CERTAIN
COMPANIES AND I'M LOOKING AT THE LIKES OF INTEL FOR EXAMPLE, HAS BEEN PARING AN EARLIER DECLINE BUT NOTABLY WE ARE SEEING CURRENTLY OFF BY MORE THAN 2%. THIS IS MAYBE THE INVASION DAY DID NOT LIVE UP TO EXPECTATIONS AND PARTICULAR WE WANTED COLOR AROUND 18 A CHIPS. WHO ARE THE CUSTOMERS? WE DID GET THAT.
APPLE HIGHLIGHT OFF BY .9%. THE COLOR ON IPHONE 15 IS MIXED AT BEST IN TERMS OF SOME OF THE ULTIMATE DESIRE TO BE BUYING IN AND ONE OF THE BACKLOGS LOOKING OUT -- LOOKING LIKE. PINTEREST INVESTOR DAY LOOKS PROMISING.
WHAT IS ON THE DOWNSIDE? LET'S HAVE A LOOK AT THE LATEST IPO THAT CAME YESTERDAY. INSTACART IS HIGHER THE LAST COUPLE DAYS. $32 20, ABOVE WHERE WAS THE PRICED AT $30 BUT WE ARE COMING OFF THAT EUPHORIC HIGH. THE POP WAS 40% AND THEN ENDED THE DAY AT A 12% RISE. NOW WE FADE THAT'S MORE. AS INVESTORS TAKE PROFIT. ED: LET'S STICK WITH IPO'S, THE THEME OF THE WEEK.
LET'S GET TO THE THIRD MAJOR U.S. LISTING OF THE WEEK. JOINING US ON SET, THE MAN THAT RUNS TO BREAK NEWS, RYAN GORD. I THINK WE SAW CLAY VIEW INDICATED TO OPEN BETWEEN 36 TO $30. THE IPO PRICED AT $30, BUILD UP
FOR US TO OUR THIS LISTING. >> IT IS THE SECOND IPO AT THE SHARE THIS WEEK. INSTACART PRICED AT $30 PER SHARE. I WOULD SAY YOU JUST BROUGHT ATTENTION TO INSTACART.
IS THE SUN COMING UP ON IPO'S? MAYBE. CAROLINE: CALLING IN EARLY. >> MAYBE IT'S NOT QUITE AS MUCH TO FULLY YOUTH ALL THE FROST AND I THINK THAT IS WHAT WE ARE EATING. IT IS LET'S SEE WHAT HAPPENS TODAY. THERE WILL BE SHIFTING AROUND THERE. IT SEEMED -- IT IS THE THIRD MAJOR OFFERING IN A WEEK.
THERE IS CLEARLY MOMENTUM. I SPOKE TO ANDREW THIS MORNING, COFOUNDER AND CEO COME ON CHARLIE AND HE SAID HIS CLAIM IS IF YOUR COMPANY THAT HAS DISCIPLINE, -- IF YOU ARE COMPANY THAT HAS GOOD DISCIPLINE AND ECONOMICS, YOU CAN GET OUT AND INVESTORS WILL LISTEN TO YOU. IT IS A CLAIM, I'M SURE WE WILL SEE IT IN A WHILE. CAROLINE: WE ARE ABOUT TO GO TO A LONG-TERM INVESTOR WHOSE VIEW HAS BEEN THIS COMPANY HAS CAPITAL DISCIPLINE.
ALL THESE COMPANIES ARE PRICING AT THE TOP END OF THE RANGE. SO THEY ARE MANAGING TO LOCK IN A DECENT AMOUNT OF MONEY, NOT LEAVING PERHAPS AS MUCH AS SOME HAD LEFT ON THE TABLE. WHO ARE THOSE WANTING TO GET INTO THESE DEALS? THIS IS A BE PLAYER, MORE RETAIL FOCUSED. DO WE KNOW WHO IS TRYING TO BUY IN ON FIRST-AID? RYAN: IT'S A GOOD QUESTION BECAUSE WHEN YOU THINK LEYVA WAS THE FIRST IPO PRE-MUCH IN TWO YEARS TO COME FROM THE SOFTWARE SECTOR, WE ARE USED TO SEEING THIS WINDOW PRIOR TO THANKSGIVING BEING FULL OF THESE. OBVIOUSLY LET'S TAKE OVER IT OUT PICTURE, 2019 AND 2021.
THIS IS GENERALLY THE TYPE OF COSTS WE ARE EXPECTING TO SEE BECAUSE THEY HAVE A GOOD FUNDAMENTALS, THE GOOD UNIT ECONOMICS, THOSE KINDS OF HEADLINES REALLY THAT THE BIG INVESTORS WILL THINK ABOUT MAYBE IN THE FUTURE AS BEING PART OF THE PICTURE FOR THEM. AS FAR AS THE RETAIL SIDE OF IT GOES, WE ARE GOING TO GET ANOTHER TEST PROBABLY IN THE NEXT COUPLE WEEKS AT BURKE AND STOCKS A AS I SAY THE FROST HAS NOT FULLY THOUGHT AND LET'S SEE WHAT HAPPENS IN A COUPLE WEEKS TIME. >> THE EXCITEMENT WHEN WE HAVE AN IPO WINDOW IS WHY WE HAVE THE EMPLOYEES THAT WANT LIQUIDITY FOR THEIR STOCK, THE VENTURE CAPITALISTS WHO ARE COMING ON THE SHOW TALKING ABOUT WHY THEY GOT IN EARLY, THE BANK WILL -- BANKERS BANKROLLING IT. YOU HAVE THIS ON THE GROUND REPORTING. IS THERE GENUINE SUSTAINED EXCITEMENT? DO THE SOURCES WE SPEAK TO THINK THE IPO WINDOW CARRIES ON OR IT IS A SHORT-LIVED EUPHORIA? RYAN: I HAVE BEEN COVERING IPO'S FOR A WHILE AND THE FACT PEOPLE ARE NOW WANTING TO TAKE CALLS TO TALK ABOUT IPO'S PROBABLY TELLS US WHERE WE ARE HEADING. IT IS FUNNY YOU DON'T REALLY HAVE TO FIND SO MUCH OF AN EXCUSE ANYMORE TO BRING UP THE IDEA THERE'S GOING TO BE A COMPANY IPO IN. HE WOULD PROBABLY BE LAUGHED
OUT THE DOOR AS RECENTLY AS SIX MONTHS AGO BUT BACK TO THE POINT ABOUT WHAT DRIVES IT FOR SOME OF THESE VENTURE CAPITAL FIRMS, OF COURSE IN CLAVE EOS CASE, IT IS AI, IT IS MACHINE LEARNING, THESE ARE THE HAS LINE THAT HEADLINE BUZZED TERMS HELPING TO PUSH THESE OFFERINGS. IF YOU CAN GET THAT IN FRONT OF YOUR INVESTORS ON THE ROADSHOW AND DRILL DOWN INTO WHY HE WILL BE AT THE FOREFRONT OF THE TRENDS, THEY ARE ALL EARS. >> THANK YOU. GET OUT HERE. TURNING US NOW I'M SAY IS JOHN CARLIN, A SOFTWARE EXECUTIVE CHAIRMAN WHO WAS AN INVESTOR IN THE SERIES B AND SERIES D. IF YOU WILL ALLOW ME, I WANT TO TELL A LITTLE OF YOUR STORY. YOU INVEST A $7 MILLION EARLY
2016 AND AT THAT TIME CLAVE YOU WAS 10 PEOPLE. EXPLAIN TO US IN THE AUDIENCE WHAT TODAY MEANS TO YOU AS ONE OF THE ORIGINAL BACKERS. JOHN: IT'S A HUGE MILESTONE FOR ME AND MORE PORTLY FOR THE COMPANY. IT WAS AN EXCEPTIONALLY UNIQUE COMPANY TO THINK ABOUT ANDREW AND THE TEAM ABLE TO RUN WITHOUT BIG LOSSES AND NEVER NEEDED FUNDING AFTER THAT. NOW TO BE ON THE CENTER COMMERCE ON THE FLOOR IS AMAZING GIVEN THE COMPANY WAS NEVER REALLY ABOUT RAISING HUGE AMOUNT OF MONEY. CAROLINE: WHAT IT IS ABOUT IS SOFTWARE. IT IS ABOUT ENSURING IT CAN
HELP OTHER COMPANIES GET THE RIGHT DIGITAL MESSAGE OUT AT THE RIGHT TIME. HOW MUCH ARE WE SEEING THEM HAVING A MOAT IN THIS INSTANCE? HOW MUCH CAN THEY INSURE THEY WILL RISE ABOVE THE COMPETITION NOW THAT THEY ARE PUBLIC? JON: THERE'S A PRETTY SIGNIFICANT MODE HERE. THE TECHNOLOGY HAPPENING BUILD FROM THE EARLIEST DAYS HAS DEFENDED ITS PRICING, DEFENDED THIS AND BEEN THE ENGINE BEHIND THIS UNBELIEVABLY EFFICIENT ROAD MACHINE. CAROLINE: WE WERE HEARING A BIT ABOUT YOUR STORY, YOU BELIEVED IN THIS COMPANY BEFORE ANYONE ELSE ULTIMATELY. 10 PEOPLE, SOME FOLLOW IT ON WITH FURTHER CHECKS.
WHAT ULTIMATELY WAS THE RECIPE FOR YOU? YOU SAY IT IS CAPITAL DISCIPLINE BUT THERE MUST HAVE BEEN SOMETHING ELSE THEY CUT YOU EXCITED AS A GENERAL INVESTOR. JON: FROM THE EARLIEST DAYS, THEY WERE WALKING TO THE BEAT OF THEIR OWN DRUM. THEIR UNCONVENTIONAL ENTREPRENEURS AND SUPER FOCUS ON THE CUSTOMER, FOCUS ON BUILDING PRODUCT, NOT REALLY INTERESTED IN TALKING TO INVESTORS. THAT IS A DIFFERENT RECIPE, AND IT REALLY GOT ME EXCITED IN THE EARLY DAYS BECAUSE THEY WERE SO TECHNOLOGY AND PRODUCT CENTRIC. ED: CAN I ASK YOU HOW YOU ARE GOING TO TRANSACT IN THIS LISTING AND IPO? WILL YOU REMAIN A LONG-TERM INVESTOR OF KLAVIYO? JON: HAS AN EARLY STAGE INVESTOR, WE SOLD 18% WHICH WAS A PRO RATA AMOUNT IN EARLY-STAGE INVESTORS AND I'M A PROUD HOLDER OF THE REMAINING SHARES. I HAVE NO INTENTION TO SELL ANY. ED: YOU WOULD NOTE SOMETHING WE DISCUSSED WITH RYAN THAT THIS IS THE FIRST COMPANY IN THE SPACE TO GO PUBLIC FOR QUITE SOME TIME, WE ARE TALKING SASS ENTERPRISE, CALL IT WHAT YOU WILL COME AUTOMATION. DOES THAT SIGNAL ANYTHING MORE
BROADLY TO YOU ABOUT WHAT HAS HAPPENED THE LAST TWO YEARS, WITH HIGHER SOFTWARE COMPANIES? JON: IT'S BEEN A LONG DRY SPELL FOR SOME IPO'S BUT AT THE END OF THE DAY, THE THING THAT HAS NOT CHANGED AT ALL, WHAT IS MOST IMPORTANT, YOU PULL THE LENS BACK IN THE GENERAL TAILWIND FOR SOFTWARE AUTOMATION THROUGHOUT THE ECONOMY, THAT IS THE THING THAT HAS NOT GONE AWAY. THERE IS NO SIGN OF MOVEMENT, IT IS HAPPENING AS AGGRESSIVELY AS IT EVER HAS, SO THIS IS A GOOD MILESTONE, CLAVE IO TO BE THE FIRST TO GO PUBLIC. I THINK IT SAYS SOMETHING ABOUT THE COMPANY BUT PROBABLY MOST IMPORTANTLY THERE IS NOTHING SLOWING DOWN THE DEMAND FOR SOFTWARE OPTIONS. CAROLINE: WHAT IS NOT SLOWING DOWN IS THE HYPER ON ARTIFICIAL INTELLIGENCE TOO. HOW MUCH HAS THAT TO BECOME -- HAD TO BECOME PART OF THE BUSINESS MODEL OR MESSAGING? OR DID THEY NOT PARTICULARLY ADOPT THAT? JON: ABSOLUTELY. THE INTERESTING THING WITH CLAVE IO IS MACHINE LEARNING HAS ALWAYS BEEN AT THE CORE OF THE PRODUCT, SO MAYBE MESSAGING HAS BEEN CAP -- CATCHING UP LATELY WITH A BUSINESS LIKE THIS ONE OVER THE LAST SIX TO 12 MONTHS BUT IT HAS BEEN CORE TO WHAT THE BUSINESS DOES. ED:
WE ARE INDICATED TO OPEN BETWEEN 36 AND $36, WE PRICED AT 30. TALK TO ME ABOUT THE DAY ITSELF AND WHAT YOU ARE FEELING RIGHT NOW ON THE FLOOR OF THE NEW YORK STOCK EXCHANGE. JON: IT'S AN EMOTIONAL DAY. I WAS LOOKING AROUND AND WE HAVE 300 CLAVE EOC ARE TODAY ON THE FLOOR JOINING THE CELEBRATION. A LOT OF OG'S THAT I WAS CATCHING, HAD NOT SEEN IN A LONG TIME. IT IS A SPECIAL MOMENT FOR THAT GROUP BUT AS ANDREW SAID RECENTLY, THIS MORNING, THEY ARE 1% DONE. THAT HAS ALWAYS BEEN THEIR MANTRA. I WOULD NOT BET AGAINST THEM.
CAROLINE: THANK YOU FOR YOUR TIME TODAY, JOHN KARLEN. JON: THANK YOU. GOOD TO BE WITH YOU. CAROLINE: STAY WELL. HE IS THE CHAIRMAN. WE HAVE BEEN TALKING ABOUT AI AND ULTIMATELY NOT ONLY THE HYPE FACTOR BUT PERHAPS SOME OF THE RISKS AND INDEED REGULATION. I CAUGHT UP WITH THE META-PRESIDENT OF BLOOMBERG AFFAIRS AT A CONCORDIA SUMMIT IN NEW YORK CITY BUT WE TALKED ABOUT A FEW THINGS, PARTICULARLY ABOUT THE OPEN-SOURCE NATURE OF WHAT HAS BEEN ROLLED OUT. >> IT IS LIKE AN OPERATING SYSTEM, IT PERVADES EVERYTHING AND LOTS OF THINGS WILL BE BUILT ON TOP OF IT.
OF COURSE YOU CAN NEVER PERFECTLY PREDICT HOW IT WILL BE USED. YOU CANNOT PERFECTLY LITIGATE FOR THAT IN ADVANCE. NO DOUBT THERE WILL BE PEOPLE WHO ARE GOING TO TRY TO USE IT FOR BAD PURPOSES BUT IN GENERAL, IT IS ACCEPTED IN THE SECTOR BUT OPEN SOURCING THESE THINGS LEADS TO SAFER MODELS BECAUSE YOU CAN THEN OPENLY LOOK FOR VULNERABILITIES AND FIX THEM AND THAT IS CERTAINLY THE ATTITUDE WE BELIEVE IS RIGHT AT THIS STAGE ON THIS GREAT AI JOURNEY. TAKE HATE SPEECH, THE
PREVALENCE OF A SPEECH ON FACEBOOK IS DOWN TO ABOUT 0.02%. I'M NOT JUST MAKING THAT UP, THAT IS STATS WE PUBLISH EVERY QUARTER AND THEY ARE AUDITED BY INDEPENDENTLY. SO THE CONTENT YOU SEE ONLINE OR FACEBOOK, TWO INCH OFCOM -- TWO BITS OF CONTENT COULD BE HATE SPEECH AND THAT IS DOWN OVER THE LAST COUPLE YEARS FOR ONE REASON ONLY, AI. BECAUSE OUR CLASSIFIES ARE GETTING BETTER. IT'S IMPORTANT TO TALK ABOUT PARTICULARLY THE ADVANCE ON A HUGELY CONSEQUENTIAL ELECTIONS NEXT YEAR, INDIA, THE U.S., MEXICO, THE EUROPEAN UNION, POSSIBLY THE U.K.
AND SO ON THAT YES GENERATIVE AI MIGHT ENABLE BAD PEOPLE TO TRY TO GENERATE BAD, MISLEADING CONTENT, IT ALSO ALLOWS PLATFORMS LIKE OURS TO ACT AGAINST THAT MORE QUICKLY. IT IS AN ADVERSARIAL SPACE WHERE WE ARE HOPEFULLY, THAT IS OUR TASK, THAT WE CAN USE THE TOOLS MORE NIMBLY AND EFFECTIVE THEN OUR ADVERSARIES. THE SOONER WE CAN GET BEYOND THE KIND OF WILL IT BE THE END OF THE WORLD THING, WHICH I THINK IS A PARALYZING EFFECT ON DEBATE, IT CAROLINE: -- CAROLINE:AND WHEN THERE IS BIAS IN THE HERE AND NOW. >> YES I THINK THERE ARE HERE AND NOW ISSUES WHETHER WE CAN -- THAT WE CAN DEAL WITH WHETHER IT IS MISINFORMATION OR TRANSPARENCY. I URGE LAWMAKERS TO KIND OF
FIXATE ON THAT. CAROLINE: THAT'S THE META-PRESIDENT OF GLOBAL AFFAIRS. WE BROUGHT IN THAT SOMEONE WHO WORKED AS A MEMBER OF PARLIAMENT IN EUROPE, HE UNDERSTANDS THEY ARE BEING COMMISSIONED AND WAS A GOVERNMENT OFFICIAL. HE UNDERSTANDS THAT BUT WHAT ABOUT CHINA? ED: IT IS TOP OF MIND FOR EVERY TECH COMPANY, LARGELY IN THE CONTEXT OF AI SO ALL I WILL SAY TO OUR GLOBAL AUDIENCE, GOING CHECK OUT THE FULL PANEL BECAUSE CHINA WAS ONE OF THE SURPRISE ELEMENTS OF THAT CONVERSATION. COMING UP, HUAWEI SPEAKING TO CHINA REMAINS IN THE MIDDLE OF INCREASED TENSIONS BETWEEN THE U.S. AND CHINA. MORE ON HOW U.S. OFFICIALS ARE RESPONDING TO THE
HANDSET AND CHINA'S LATEST ACCUSATIONS AGAINST THE U.S.. THIS IS "BLOOMBERG TECHNOLOGY." ♪ ED: TIME FOR TALKING TECH. THIS IS WHAT WE SEE IN THE NEWS.
WHAT'S UP USERS WILL BE ABLE TO PAY FOR SERVICES IN INDIA USING THE APP. THE PARENT COMPANY IS EXPANDING THE FEATURE TO THE COUNTRY AFTER LAUNCHING IT IN BRAZIL AND SINGAPORE. PAYMENTS WILL BE FREE FOR CONSUMERS. BUSINESSES WILL PAY A PROCESSING FEE SIMILAR TO A
CREDIT CARD TRANSACTION. APPLE STORE WORKERS IN FRANCE CALLED FOR A NATIONAL STRIKE THIS WEEKEND. RIGHT AS THE IPHONE 15 IS SET TO GO ON SALE. A GROUP OF UNIONS REPAID NEGOTIATION TALKS WITH APPLE FRANCE, PUSHING FOR A 7% INCREASE OFFSET INFLATION. APPLE OFFERED 4.5% INCREASE IN THE COMPANY NOT -- HAS NOT RESPONDED FOR COMMENT. GINA RAIMONDO IS RAISING
CONCERNS OVER THE SPEED AND SCALE OF CHINA'S TECHNOLOGICAL ADVANCEMENTS. DURING A CONGRESSIONAL HEARING TUESDAY, SHE SAID THE RELEASE OF HUAWEI'S NEW PHONE WITH AN ADVANCED CHIP UPSET HER BUT SHE ALSO NOTED THE U.S. HAS NO EVIDENCE CHINA CAN MAKE THE PHONES COMPONENTS EN MASSE. CAROLINE: LET'S STICK WITH THAT THING BECAUSE THE U.S. IS NOT THE ONLY COUNTRY SUSPICIOUS OF CHINA TECHNOLOGY. HUAWEI'S TECHNOLOGY IN
PARTICULAR. GERMANY'S INTERMITTENT -- MINISTRY WANTS TO BAN PARTS FROM ITS MOBILE NETWORK. LET'S GET THE CONTEXT WITH OLIVER KIRK. WHAT IS AT STAKE HERE? HOW INTEGRAL IS HUAWEI TO GERMANY'S TECHNOLOGICAL INFO STRUCTURE? OLIVER: THEY ACTUALLY DON'T KNOW. THIS IS A DEBATE THAT DATES
BACK TO THE MARKEL AREA ON THE QUESTION OF WHETHER THEY WOULD HAVE HUAWEI AND THE 5G NETWORK ERA ALLOCATED. A LOT HAS CHANGED SINCE THE MERKEL AREA, -- ERA, PARTICULARLY WITH CHINA. THEY DON'T KNOW THE VOLUME OF HARDWARE IN THIS NETWORK AND HOW DEPENDENT THEY ARE SO THEY LAUNCHED AN AUDIT IN THE SPRING TO FIGURE THAT OUT IN THE GOVERNMENT DID NOT KEEP TRACK OF IT. SO NOW WE UNDERSTAND THE
INTERIOR MINISTRY IS PUSHING TO BAN HUAWEI AND CTE FROM THE NETWORK. THIS COULD BE A HUGE UNDERTAKING PARTICULARLY BECAUSE WE DON'T KNOW HOW MUCH OF IT IT IS AND THIS IS PART OF THE D RISKING A NEW CATEGORY OF THESE WERE -- DE-RISKING IN THE WAKE OF RUSSIA AND UKRAINE BUT NOW IT IS ABOUT CHINA TECH. ED: THIS IS A TECHNOLOGY AND INFRASTRUCTURE STORY I REMEMBER GOING THROUGH THE 5G SUPER CYCLE IN THIS COUNTRY, NORTH AMERICA, TOOK YEARS OF GETTING THE INFRASTRUCTURE IN PLACE BEFORE THERE WAS ANY COVERAGE AT ALL. WHAT IS THE TIMELINE FOR
GERMANY? YOU CAN'T JUST SAY WE WILL NOT USE THAT NAME OR, WE WILL GO TO SOMEONE ELSE. OLIVER: THERE ARE NUMBER OF TIMELINES BUT ONE OF THEM IS GET IT OUT BY 2026. THAT IS WHAT WE UNDERSTAND FOR TALKS. GERMANY IS NOT PARTICULARLY KNOWN FOR GOING AT LIGHT SPEED FOR THESE THINGS. THE AUDIT IS NOT DONE AND IT GOES THROUGH A NUMBER OF OTHER MINISTRIES AND THEY WILL HAVE TO CONSULT WITH NETWORK PROVIDERS BUT DEUTSCHE TELEKOM SAID THIS IS UNREALISTIC. THE U.K., TRYING TO DO
SOMETHING SIMILAR, SET OUT A TIMELINE FROM SEVEN TO 10 YEARS BUT THERE WILL BE A DEBATE IN WEIGHING THE PROS AND CONS AND AND EGG NATION THAT IS BEHIND IN DIGITAL INFRASTRUCTURE. CAROLINE: WHO TO THEY TURN TO IF IT IS NOT HUAWEI? ERICSSON? WHERE THEY GETTING THEIR TECH FROM? OLIVER: ERICSSON AND NOKIA BUT THAT COMES WITH A NUMBER OF QUESTIONS THEMSELVES. DO THEY HAVE THE VOLUME OF MATERIAL THEY NEED AND FOR WHAT COST. THERE ARE NOT A LOT OF CHEAP ALTERNATIVES FOR RUSSIAN GAS OR CHINESE TECH. THE THIRD QUESTION, IS THE COST
OF DEVELOPMENT FOR THE DIGITAL INFRASTRUCTURE IN GERMANY. GERMANY HAS SOME OF THE LOWEST FIBER PENETRATION IN ALL OF EUROPE. 8% OF HOUSEHOLDS HAVE FIBER IN GERMANY, 51% FRANCE, 81% SPAIN. THEY ARE BEHIND AND NEED TO PLAY CATCH UP. ED: GOOD TO CATCH UP. THANK YOU. SWITCHING GEARS QUICKLY, NEURAL LINK IS TAKING THE NEXT STEPS TO MAKE SCIENCE FICTION CLOSER TO REALITY. THE BRAIN IMPLANT STARTUP LED BY ELON MUSK IS SEEKING OUTPATIENTS IN ITS FIRST CLINICAL TRIAL.
NEURAL LINK IS ASKING FOR PEOPLE WITH SPINAL CORD INJURY OR ALS. THIS IS A STORY THAT CAUGHT YOUR EYE. IT IS FAST-MOVING. THEY HAVE THE FDA EXEMPTION FOR AN INVESTIGATIONAL DEVICE AND HAVE A HOSPITAL ON BOARD TO FUND THE PROCEDURE. WHAT DO YOU THINK OF IT? CAROLINE: ULTIMATELY WE KNOW THERE HAS BEEN THE VIEW ON ANIMALS AND WE ARE LOOKING AT REAL-LIFE IMPACT. THIS IS AN ELON MUSK COMPANY OF WHICH THERE HAVE BEEN SIX OR SEVEN NOW REALLY PUSHING TECHNOLOGY FORWARD IN AN DEEPLY UNTRODDEN SPACE. I THINK AGAIN IT IS ABOUT THE SAFETY, THE PRECAUTIONS THAT COME INTO PLACE AND ULTIMATELY WHO ENDS UP DRIVING FOR THIS TECHNOLOGY. ED: THE LONG-TERM PROMISES REVERSE
THE IMPACTS OF SEVERE AND BRAIN SPINAL INJURY. THE FIRST SINCE NEURAL LINK IS TALKING ABOUT USING THE HUMAN BRAIN WITH THE IMPLANT TO MOVE A MOUSE CURSOR. THIS IS THE SMALL STEPS WE'RE TAKING BUT IT WAS REALLY INTERESTING TO SEE THEM SAY LET'S GET ON WITH IT. CAROLINE:
I THINK IN MANY WAYS ARTIFICIAL INTELLIGENCE, SOME PEOPLE ARE DEPENDING ON IN THIS PARTICULAR AREA. COMING UP, SO MUCH TO GET BACK TO IN THE WORLD OF IPO LAND. THE THIRD MAJOR U.S. LISTING PREPARES TO START TRADING. WE WILL BREAK DOWN THE DETAILS
OF THE IPO NEXT AND MAYBE EVEN GET A PRICE. THIS IS BLOOMBERG TECHNOLOGY. CAROLINE: TIME FOR WORK SHIFTING, THE TIME WE LOOK AT THE CHANGING LANDSCAPE OF THE LABOR MARKET AMID SOME ADVANCES IN TECHNOLOGY. TODAY WE WILL FOCUS ON HOW MUCH MORE ON DEBT TO MARKETING AND SOFTWARE THAT GOES WITH IT BECAUSE KLAVIYO IS GOING PUBLIC. WHAT DOES THE COMPANY DO? THIS IS ALL ABOUT HELPING BRANDS TARGET YOU AND I IN THE MOST EFFICIENT AND EFFECTIVE MANNER, RIGHT? >> SURE, YES. THEY DO IMO MARKETING, TEXT MARKETING, THEY WORK WITH GRANTS FROM UNILEVER, WORK WITH POPULAR SUNSCREEN BRAND SUPERFOOD AND THEY ARE HELPING TO REACH OUT TO THEIR CUSTOMERS OVER EMAIL AND TEXT. ED:
JUST REMIND OUR AUDIENCE KLAVIYO INDICATED OPEN AT $36 TO $38 PER SHARE, THE IPO PRICE THAT $30 PER SHARE. A BUSY WEEK FOR YOU, A BUSY 10 DAYS. WHERE DOES THIS LISTING COMPARE WITH THOSE THAT HAVE GUM -- COME BEFORE. -- BEFORE? >> IT'S INTERESTING BECAUSE ALL THESE BIG TECH COMPANIES THAT ARE GOING PUBLIC ARE IN DISTINCT SUBSECTORS OF FINTECH SO THERE IS TALK ABOUT IF KLAVIYO GOES WELL THEN IT COULD OPEN UP A WINDOW FOR THE SASS MARKET. OBVIOUSLY ENTERPRISE SOFTWARE IS A BIG PART OF WHAT VENTURE CAPITALIST INVEST IN AND WE SO MANY COMPANIES GOING PUBLIC IN THAT CATEGORY. CERTAINLY KLAVIYO IS VERY
DIFFERENT THAN MANY COMPANIES BUT THE CLOSER WE CAN GET AT ANY INDICATION OF INVESTOR, PUBLIC INVESTOR INTEREST, THAT HELPS BUILD CONFIDENCE FOR OTHER COMPANIES PREPARING TO GO PUBLIC. CAROLINE: BLOOMBERG INTELLIGENCE HAD DONE GREAT ANALYSIS ON THE ULTIMATE VALUATION WE ARE GETTING IN THIS COMPANY AND AROUND 9 MILLION, LOOKING AT THE $30 PRICE POINT. AND THAT IS IN LINE IF NOT COPY WHEN LOOKING AT OTHER SOFTWARE SASS COMPANIES OUT THERE.
THE ADOBES OF THE WORLD. >> IT IS PRETTY LARGE FOR A VENTURE-BACKED COMPANY GOING PUBLIC THAT IS AN ENTERPRISE SOFTWARE. WE SEE COMPANIES IN THAT COMPANY GOING PUBLIC -- IN THAT CATEGORY GOING PUBLIC OF ONE BILLION OR 2 BILLION IN SIZE. I THINK IT'S BEEN GETTING MORE ATTENTION BUT IT HAS BEEN OVERSHADOWED BY ARM AND INSTACART BUT IT IS A BIG COMPANY OUT OF BOSTON AND PEOPLE IN THE INDUSTRY ARE WATCHING THIS CLOSELY. ED: THANK YOU.
STAY TUNED, COMING UP ON THE SHOW, KLAVIYO'S CEO WILL JOIN US AS SOON AS WE GET TO THE NEW YORK STOCK EXCHANGE. THIS IS "BLOOMBERG TECHNOLOGY." CAROLINE: WELCOME BACK TO "BLOOMBERG TECHNOLOGY," I'M CAROLINE HYDE. ED: I AM ED LUDLOW. WE ARE STANDING BY FOR FLAVIO TO START TRADING. THE IPO PRICED AT $30 PER SHARE. SONALI BASAK IS WITH US AND HAS BEEN LAMENTING OFF-CAMERA THAT AFTER THIS IPO, SHE IS GOING TO HAVE TO WAIT FOR ANOTHER FLOOD OF IPO'S TO TELL US -- BUT TELL US WHY YOU'RE WATCHING THIS CLOSELY.
>> ONE, FOR THE BANKS IT IS A REOPENING FOR THEM AS WELL. THEY HAVE NOT HAD ANY SIGNIFICANT BUSINESS BESIDES CAN YOU THIS YEAR AND WHEN YOU LOOK AT CAN YOU, IT HAS TRADED SIDEWAYS. AFTER THIS SET OF RESULTS OR IPO'S RATHER, YOU HAD THESE FAIRLY SIGNIFICANT POPS FOR THE MARKET WE ARE IN BUT WHAT HAPPENS TO THE WINTER AFTER THAT -- WINDOW AFTER THAT? OR CAN STOCKS IS TRYING TO LIST. IN THE COMING WEEKS, THERE COULD BE CHOPPINESS IN THE MARKET BUT IT WOULD BE Q1 UNTIL WE SEE THE NEXT WAVE OF LISTINGS, SASS OR NOT. I THINK THERE IS SKEPTICISM ON
HOW MUCH THE WINDOW IS OPEN AFTER FLAVIO BUT I DO NOT WANT TO TAKE THAT AWAY FROM GOLDMAN SACHS, MORGAN STANLEY, AND CITIGROUP, WHICH ARE THE LEAD UNDERWRITERS ON THIS PARTICULAR DEAL. THE LAST TWO WERE ON NASDAQ SO A BIG WIN FOR THOSE PLAYERS AT THE LEAST. CAROLINE: WE THANK YOU FOR THAT SET UP. A STANDING BY AT THE NEW YORK STOCK EXCHANGE IS ANDREW BIALECKI, KLAVIYO'S CEO. WE DON'T WANT TO TAKE AWAY THIS DAY FROM YOU.
YOU ARE STANDING BY WAITING FOR THE FIRST TRADE. WHAT HAS THIS RIDE BEEN LIKE? ANDREW: IT HAS BEEN A GREAT DAY. I AM THANKFUL FOR THE 1500 KLAVIYO'S AROUND THE WORLD, 130,000 CUSTOMERS THAT HAVE BEEN -- BET ON US. WE HAD CUSTOMERS JOIN US ON THE FLOOR, 5000 PARTNERS WE HAVE. IT IS A HUMBLING EXPERIENCE. WE ARE EXCITED ABOUT WHAT WE
BUILT AND WE WILL HAVE A LITTLE FUN TODAY AND ARE EXCITED TO GET BACK TO WORK TOMORROW. ED: JOHN CARLIN, ONE OF YOUR FIRST INVESTORS, JOINED US ON THE SHOW AND HE SPOKE ABOUT HOW JUSTIFY THIS OPPORTUNITY IS FOR YOUR BUSINESS IN PARTICULAR. YOUR STOCK INDICATED TO OPEN BETWEEN THIRTY SIX DOLLARS TO $38 PER SHARE, YOU IPO AT $30. HOW TO THOSE NUMBERS MAKE YOU FEEL? ANDREW: WE FEEL GREAT ABOUT THE BUSINESS WE BUILT.
WE DON'T SPEND A LOT OF TIME FOCUSING ON THE STOCK PRICE. WE WILL KEEP FOCUSING ON CUSTOMERS, KEEP GROWING THIS BUSINESS. WE THINK WE ARE EARLY, WE'VE GOT A DURABLE BUSINESS MODEL, PLAY BIG MACRO TRENDS. BUSINESS IS GETTING CLOSE TO CUSTOMERS, BUILDING DIGITAL RELATIONSHIPS WITH THE DATA THEY OWN, WHICH IS JUST A LONG WAY TO GO.
CAROLINE: IT'S MORE THAN JUST PAYING USERS AND HOW MUCH THEY WANT TO SEE MARKETING STRATEGIES INTENSIFY BY GENERATIVE AI. IT IS INTERESTING THAT HAS BEEN THE PLAYBOOK OF THE LAST COUPLE IPO'S. IS THAT SOMETHING YOU HAVE LENT INTO? THE MACRO TREND WAS ALREADY THERE AND YOU ARE EMBRACING IT EARLIER? ANDREW: WE'VE HAD A WHOLE DEBT -- WHOLE TEAM DEDICATED TO MACHINE LEARNING AND AI THE LAST FIVE TO SIX YEARS SO WE ARE EXCITED TO USE SOME OF THE LARGE LANGUAGE MODEL TECHNOLOGY.
CUSTOMERS LIKE TAYLOR-MADE BRANDS LIKE UNILEVER, AND OTHERS. WE HAVE 70 CUSTOMERS AND WE BELIEVE THE FUTURE, TAKING MARKETING IS ONE APPLICATION, THE FUTURE AS SOFTWARE AND KNOWS HOW TO USE ITSELF. TAKE MARKETING. INSTEAD OF BUILDING MARKET CAMPAIGN OR CUSTOMER MARKET OR HAS TO FIGURE OUT WHAT IS THE RIGHT DESIGN, I THINK THE FUTURE IS THE SOFTWARE WILL HELP GUIDE THEM SO THEY CAN BE MORE SUCCESSFUL, AIDED BY THE DATA WE HAVE, THE COLLECTIVE ECOSYSTEM. ED: YOU KNOW TO THE DATE OF WHAT IS YOUR TECHNOLOGICAL POINT OF DIFFERENCE? WHAT IS A KLAVIYO CAN DO THAT NO ONE ELSE CAN? ANDREW: WE STARTED KLAVIYO AS A DATABASE, DATA INFRASTRUCTURE COMPANY. WE SPENT A LOT OF TIME
ARCHITECTING A DATABASE THAT IS GOOD AT MACHINE LEARNING, ANALYTICAL QUERIES, BUT ALSO THAT CAN POWER REAL-TIME USE CASES LIKE WHAT WE DO WITH MESSAGING, OTHER MARKETING. I THINK THAT IS THE FUTURE. FOR US, WE THOUGHT ABOUT THIS DATABASE AS THE BRAIN OF A BUSINESS AND, ON TOP OF THE BRAIN, YOU CAN BUILD THESE SOFTWARE APPLICATIONS SO WE BUILT ONE WITH MARKETING BUT THERE IS A LONG WAY TO GO. CAROLINE: YOU ARE A GLOBAL COMPANY, 100,500 EMPLOYEES -- 105,000 EMPLOYEES. WHERE WILL YOU BE DEPLOYING A NEW MONEY? IS IT ABOUT TALENT OR MARKETING? WHERE NEXT? ANDREW: IT'S ALWAYS ABOUT TALENT. WE ARE ALWAYS LOOKING FOR DRIVEN FOLKS TO COME JOIN US.
BUT YEAH, WE HAVE LARGER -- WE STARTED FOCUSING ON SMALL BUSINESSES PAY OR MY CO-FOUNDER AND I HAVE A LOT OF SMALL BUSINESSES AND OUR FAMILIES BUT KLAVIYO IS FIT FOR SMALL AND LARGE ENTERPRISES SO WE WILL BE MOVING UPMARKET AND, INTERNATIONAL EXPANSION, I'M SO EXCITED ABOUT ALL OF THE KLAVIYO'S WE HAVE IN OUR LONDON OFFICE, SYDNEY OFFICE COME ALL THE WAY AROUND THE WORLD. I THINK THERE ARE MILLIONS OF BUSINESSES THAT SHOULD BE RUNNING ON FLAVIO AND WE ARE EXCITED TO TAKE OUR TECHNOLOGY TOMORROW THEM. ED: I APPRECIATE WE HAVE NOT EVEN STARTED TRADING AT. YOU ARE EXCITED AND HAVE A LONG DAY AHEAD OF YOU.
WHAT IS PRIORITY NUMBER ONE WHEN YOU WAKE UP TOMORROW? ANDREW: PROBABLY MAKE MY KIDS BREAKFAST. BUT AFTER THAT, I HAVE A LOT OF THANK YOU NOTES TO WRITE, A LOT OF PEOPLE TO CELEBRATE, I STARTED DOING SOME OF THAT THIS AFTERNOON. I AM SO PROUD OF WHAT 1500 PEOPLE PUT IN OVER THE LAST DECADE AND THE BEST HAS YET TO COME. CAROLINE: MAYBE YOU HOTFOOT IT BACK ON THE EAST COAST TO WAKE UP WITH THE KIDS AND HAVE THEM BREAKFAST. WHAT DOES IT MEAN
FOR THE ECOSYSTEM HERE? ANDREW: WE ARE A GLOBAL COMPANY BUT MY CO-FOUNDER, ADD TO, AND I LOVE THE BOSTON ECOSYSTEM. I HAVE BEEN SO PRIVILEGED TO GET TO KNOW A LOT OF THE PUBLIC COMPANY CEOS IN BOSTON IN THE NEW AND GLINT AREA, THEY HAVE BEEN SO SUPPORTIVE OF US. I'M EXCITED IN THE COMING YEARS AND DECADES TO PAY IT FORWARD.
I THINK THERE ARE SOME ANY TALENTED FOLKS BUILDING IN AND AROUND BOSTON AND I WOULD LOVE TO HELP THEM HOW I CAN. ED: IPO IS ALL ABOUT NUMBERS, CAROLINE AND I OBSESS OVER THEM BUT THERE IS THIS PUBLIC IMAGE SIDE OF THE STORY. HAVE YOU ALREADY SEEN ANY TRACTION FROM NEW CUSTOMERS THAT HAVE ENGAGED WITH YOU BECAUSE OF THE BIG SHINY IPO YOU ARE DOING? ANDREW: I THINK SO. THE WAY WE THINK ABOUT IT, PART OF BEING A PUBLIC COMPANY IS SHOWING THE WORLD HOW YOU RUN YOUR BUSINESS AND SAYING YOU WILL BE THERE FOR A LONG TIME. THAT IS A BIG REASON WHY WE
WENT PUBLIC TODAY. I HAVE TALKED WITH SO MANY OF OUR CUSTOMERS THAT SAID WE WILL LOVE WHAT KLAVIYO IS DOING, WILL YOU BE IN IT FOR THE LONG RUN? THE ANSWER IS YES AND I THING IS MOMENT IS ANOTHER WAY TO SHOW THAT IF YOU WANT TO BUILD A BUSINESS, IF YOU ARE IN FOR THE LONG RUN, WE ARE THERE TO HELP YOU GROW, CLOSE YOUR CUSTOMERS, AND WHATEVER YOUR DREAMS ARE, HELP PEOPLE ON THEIR DESTINY, WE ARE EXCITED TO KEEP DOING IT. CAROLINE: YOU'VE GOT TO OWN YOUR INVESTOR BASE NOW. HOW DO YOU FEEL THAT NARRATIVE CHANGES THE WAY YOU RUN A BUSINESS THAT INVESTORS HAVE BEEN WITH YOU FOR AN AWFULLY LONG TIME. DO THEY STICK WITH YOU?
WHAT SORT OF BIAS DO YOU WANT TO BE SEEING TODAY? ANDREW: ED AND I HAVE HAD A POINT OF VIEW ON INVESTORS ARE DEFINED PEOPLE THAT BELIEVE IN WHAT YOU BELIEVE IN. WE BELIEVE IN AIMING LONG-TERM, GETTING CLOSE TO CUSTOMERS, BEING A DISCIPLINED COMPANY. I'M EXCITED FOR PUBLIC SHAREHOLDERS AND TO HAVE THEM. IF YOU BELIEVE IN THOSE THINGS, WE WILL BE EXCITED TO WORK WITH THOSE FOLKS. CAROLINE:
YOU RIPPED THAT EARPIECE OUT AND HANDED IT BACK TO THE CAMERAMEN NOW. WE WILL GET YOU A BIGGER ONE NEXT TIME. ANDREW: SORRY, MY BAD. CAROLINE: NO, YOU HAVE BEEN A JOY. THANK YOU FOR JOINING US AND WE ARE EXCITED TO SEE YOU GO BACK WITH THE TEAM. ANDREW BIALECKI, THE KLAVIYO OCR ON THE DAY OF TRADE. HOW A START UP IS COMPETING WITH BIG TECH GIANTS IN THE HEALTH CARE MARKET WHICH WILL BE FUNDING BUT STILL NOT PUBLIC YET.
LAURA CONNELL WILL JOIN US NEXT. THIS IS BLOOMBERG TECHNOLOGY. CAROLINE: LET'S TALK ABOUT A DANISH MEDICAL SOFTWARE STARTUP THAT RAISED $60 MILLION TO SELL AN AI COPILOT TO HOSPITALS TO COMPETE WITH THE LIKE OF MICROSOFT AND OTHER TIKTOK -- TECH GIANTS RACING INTO THE SPACE. LET'S BRING IN AND DRASTICALLY VEND THE COFOUNDER FOR THE BUSINESS. ALONGSIDE THE INVESTOR, LAURA CONNELL, PARTNER, HELPING WITH THE FUNDRAISER HERE. I START WITH YOU, ANDREAS.
WHAT EXACTLY ARE YOU BRINGING? HOW ARE YOU AUGMENTING PEOPLE WHO HAVE -- YOU ARE GOING TO TREAT PEOPLE IN HOSPITALS? WHAT IS THE COPILOT ALLOWING THEM TO DO? >> THANKS FOR ASKING. WE ARE AUGMENTING THE PROFESSIONAL. WE ARE A TOOL THAT SITS ON THE SIDE OF THE PATIENT AND PROFESSIONAL AS THEY HAVE ANY INTERACTION OR CONSULTATION. IMAGINE A SMALL ASSISTANT THAT
ASKS THE CONVERSATION PROGRESSIVES IN REAL TIME, WILL BE TAKING NOTES, JOURNALING THE CONVERSATION, COMPARING SYMPTOM DESCRIPTIONS TO MORE THAN 50 MILLION OTHER PATIENTS, TRY TO HELP THE HEALTH CARE PROFESSIONALS STEER THE CONVERSATION TO THE BEST POSSIBLE OUTCOME WITH THE LEAST AMOUNT OF ADMINISTRATION BURDEN HAPPENING AFTERWARDS. AND HOPEFULLY NOT ONLY WILL THAT FLURRY -- FREE UP TIME BUT ALSO MAKE SURE THE PROFESSIONAL HAS ALL OF THE TIME TO FOCUS ON THE PATIENT AND NOT THE PAPERWORK WHILE THEY ARE INTERACTING. I THINK ALL OF US WHO HAVE TRIED HEALTH CARE THINKS THAT IS IMPORTANT. CAROLINE: LAURA, YOU ARE HELPING LEAD THE INVESTMENT. YOU HAVE AN AI FOCUS, SASS FOCUS, FINTECH FOCUS.
WHAT DREW YOU TOWARD CORTI. >> WE ARE MOST FOCUS ON TRYING TO INVEST AND BACK TEAMS AND FOUNDERS TRY TO SOLVE THE MOST IMPORTANT GENERALLY SHOULD KNOW ISSUES WE FACE. THINK YOU'D PEOPLE DISAGREE HEALTH CARE AND HEALTH TECH IS ONE OF THE KEY AREAS WE MOST NEED TO FUND. WE SPENT A LOT OF TIME LOOKING AT FULL VALUE CHAIN AND FIGURING OUT WHERE ALONG THE VALUE CHAIN WE THOUGHT THE LATEST OF ELEMENTS IN AI COULD MOST HELP NOT ONLY IN TERMS OF IMPROVING PATIENT CARE OUTCOMES BUT ALSO IN DRIVING COST EFFICIENCY AND REVENUE OPTIMIZATION FOR KEY HOSPITAL PROVIDERS, AS WE KNOW THAT ARE BUCKLING UNDER THE STRAINS OF INFLATION.
AND THE FRONT LINE CARE WORKER FORCE THAT IS DEALING WITH BURNOUT AND DEPRESSION AND COVID. ED: THERE ARE MANY GIANT TECHNOLOGY COMPANIES WORKING OUT HOW THEY CAN ENTER THIS HEALTH CARE SPACE. I WAS IN CUPERTINO LAST WEEK AT APPLE, THERE'S IS MORE ABOUT EMERGENCY SITUATION DETECTION BUT IT IS MACHINE LEARNING BASED. DO YOU LOOK AT THE LIKES OF APPLE AND WORRY THEY SIMILARLY WANT TO BE A PART OF THIS HEALTH CARE PROCESS, THE SAME PART YOU ARE OCCUPYING? ANDREAS: I THINK IT IS EXCITING TO SEE MORE BIG VENDORS ENTERING THE SPACE. I ALSO THINK WE ALSO NOW TRIED MANY NEW AI TECHNOLOGIES AND FOUND THEM LACKING. WHAT WE COME WITH IS A UNIQUELY VERTICAL AI SYSTEM, IT IS UNIQUELY SPECIALIZED IN ONE THING, HEALTH CARE INTERACTIONS.
THAT IS STILL UNIQUE BECAUSE A LOT OF THE BIG SYSTEMS ARE STILL BUILT FOR THE HORIZONTAL USE CASES, THE AVERAGE EVERYDAY USE CASES, WHICH WE ARE FOCUSED ON THIS EXACT INTERACTION. CAROLINE: WE'RE JUST GONNA PAUSE THIS CONVERSATION FOR A MOMENT. WE HAVE BREAKING OF KLAVIYO OPENING AT $36 70 FIVE CENTS. WE HAVE THE OPENING PRICE FOR THE INITIAL PUBLIC OFFERING OF KLAVIYO, THIRTY SIX DOLLARS 75 CENTS IS CURLY WHERE WE TRADE. A BIG UPLIFT ON THE $30 OF WHERE THEY PRICED. ULTIMATELY WE SEE ONCE AGAIN A
POP IN THE LATEST IPO, SITTING HERE WONDERING HOW INSTACART WOULD PERFORM IN THE DAY. THEY HAD A 40% OPEN AND WE KNOW ARM ALSO TRADED SIGNIFICANTLY HIGHER BUT NOTABLY WE ARE SEEING THESE COMPANIES TAKING ADVANTAGE OF THE WINDOW AND MANAGING TO LINEUP THE DEMAND AND SUPPLY SIDE. THIS IS A COMPANY THAT HAD CORNERSTONE INVESTORS BUT PERHAPS MORE AT THE DESIRABLE AREA OF FINANCE. SHOULD NELLY AND ABIGAIL DOOLITTLE ARE SPINNING BY P LET'S GO TO ABIGAIL HERE WITH OPENING TRADE.
>> THE THIRD LARGEST IPO IN A WEEK. KLAVIYO SHARES UP 31%, POSITIVE, PRICED AT $30, THAT WAS ABOVE WHERE THEY WERE INITIALLY MARKETING THIS IPO, 27 TO 29. TODAY WE SAW A BUNCH OF DIFFERENT RANGES, 36 TO 38, FROM 34 TO 36. THIS IPO WAS 30 TIMES OVERSUBSCRIBED SO IT SEEMS SUCCESSFUL, EVALUATION OF 1 BILLION AND YOU HAD THE WONDERFUL INTERVIEW WITH THE CEO AND WHAT SOME ARE CALLING BREAD-AND-BUTTER TECHNOLOGY.
THIS MAY BE A GOOD SENSE FOR NEXT YEAR. A LOT OF PEOPLE ARE LOOKING AT THESE IPO'S AND SAYING IS A GREASING THE RUNWAY FOR NEXT YEAR? ESPECIALLY AROUND TECHNOLOGY IPO'S. ON THE OTHER HAND, IT IS INTERESTING BECAUSE WE HAVE THE FED LATER TODAY AND SOME INFLATION CONCERNS. THAT IS WHAT KEPT THE IPO
WINDOW LARGELY CLOSED THIS YEAR SO WE CONTINUE TO HAVE THIS BIG QUESTION OF WHETHER OR NOT WE ARE SEEING THE REOPENING OF THE WINDOW SUCCESSFULLY. WE DON'T KNOW THAT YET BECAUSE, WHILE ARM WAS SUCCESSFUL ON ITS FIRST DAY, IT HAS TRADED BACK DOWN THERE FROM INSTACART, SAME THING YESTERDAY. UP 12%, NOW COMING IN A LITTLE BIT BUT OVERALL SUCCESSFUL START FOR KLAVIYO. OF 21% -- UP 21%.
CAROLINE: ABIGAIL DO REAL -- DOOLITTLE RUNNING TO SET, TELLING US ABOUT THE POP OF 23%. SONALI BASAK HAS BEEN STANDING BY WAITING FOR THIS TRADE AND THIS IS ONCE AGAIN ABOUT THE CORNERSTONE INVESTORS, ABOUT LIMITING SUPPLY AND ENSURING THIS HAS BEEN REALLY WELL-MANAGED BY SOME OF THE BANKS. SONALI: YEAH, THE MANAGEMENT OF THIS IPO WITH INVESTORS, TOP 10 CLIENTS TOOK 55% OF THE DEAL WHILE TOP 25% TOOK 80% OF THE OFFERING. THAT LEFT ROUGHLY 200 INVESTORS WITH NO ALLOCATION AT ALL.
YET YOU LOOK AT THIS, ACCORDING TO AMY YORKE, REPORTING ON THIS THROUGH HER SOURCES, 1 BILLION COMPANY. AT OPENING TRADE, $36 70 FIVE CENTS, THAT IS WHAT YOU HAVE KLAVIYO VALUE NOT IN THE MARKET, GIVE OR TAKE. YOU HAVE IT FLUCTUATING SLIGHTLY.
THE 22% POP WAS LESS THAN INSTACART DESPITE THE 200 INVESTORS GETTING NO ALLOCATION AT ALL. IT WILL BE INTERESTING, WE ARE HOURS AWAY FROM A FED DECISION AND LET'S SEE WHERE KLAVIYO ENDS THE DAY AND GOES INTO TOMORROW. THE END OF THIS WEEK IS AN IMPORTANT MOMENT FOR KLAVIYO AND INSTACART BECAUSE NOW THAT THESE IPO'S, THE PRICING ITSELF HAVE GONE SO SUCCESSFULLY, SUPPLY HAS BEEN LIMITED, BIG INVESTORS BOUGHT IN, IT WILL MATTER A LOT TO THESE INVEST -- TO THESE EMPLOYEES AND INVESTORS. ED: THE CORNERSTONE INVESTORS ARE IMPORTANT BUT THE IPO IS A TEST ON HOW MUCH APPETITE THERE IS OUT THERE FOR THIS. YOU HEARD WALL STREET, IS THE
RISK APPETITE THERE? SONALI: WE WILL WATCH INSTACART AND KLAVIYO POST NOT TOO LONG FROM NOW THEREFORE SET OF EARNINGS. THOSE WILL BE IMPORTANT LANDMARKS FOR THESE COMPANIES BECAUSE AS WE HAVE BEEN TALKING ABOUT, THERE ARE ONLY A FEW MORE IPO'S THIS YEAR, PERHAPS BIRKENSTOCKS AND OTHERS AS YOU HAVE BEEN TALKING ABOUT. IT'S THE MIDDLE OF EARLY NEXT YEAR WHERE YOU SEE THE BULK OF THESE COMPANIES GO PUBLIC THE RESULTS THESE COMPANIES POST AND INVESTOR APPETITE CONTINUING IS IMPORTANT. FOR THE EMPLOYEES, YOU JUST GO TO THE FILINGS, SEC FILINGS OF KLAVIYO AND ONE OF THE THINGS YOU SEE IS THE EMPLOYMENT CONTRACT FOR THE OFFICER AND STOCK OPTIONS SHE GETS AS WELL. YOU THINK ABOUT THIS COMPANY,
FOUNDED IN 2012, THESE COMPANY EMPLOYS HAVE BEEN LOCKED UP FOR A TIME. THE STOCK LISTINGS ARE JUST AS IMPORTANT FOR THOSE EMPLOYEES AS THEY ARE FOR THESE NEW CORNERSTONE INVESTORS AS WE HAVE BEEN TALKING ABOUT. ED: EVERYONE TAKE A BREATH. SONALI BASAK, THANK YOU. SHE WILL HAVE TO WAIT A WHILE FOR ANOTHER IPO ANYWAY. NEXT UP, AMAZON IS LAUNCHING A REVAMPED ECHO SHOWING ON SMART HOME DEVICE AND UPDATED ALEXA WITH NEW GENERATIVE AI FEATURES.
THAT AND MORE ANNOUNCED EARLIER TODAY AT AMAZON'S PRODUCT EVENT. ITS FIRST IN-PERSON GADGET UNVEILING SINCE THE PANDEMIC. WE ARE DELIGHTED TO BRING IN THE SENIOR VICE PRESIDENT OF AMAZON DEVICES AND SERVICES WHO IS JOINING US FROM THE COMPANY'S NEW CAMPUS IN WASHINGTON, D.C. YOU AND I HAVE DONE SO MANY INTERVIEWS OVER THE YEARS BUT YOU DID ANNOUNCE HE WOULD RETIRE AT THE END OF THIS YEAR. WE WILL GET TO THAT. FIRST OFF, LET'S START WITH
GENERATIVE AI INSPIRATION INTO ALEXA. HOW ARE YOU GOING TO ROLL THAT OUT THE COMING -- IN THE COMING WEEKS AND MONTHS? OTHER TECH COMPANIES HAVE BEEN CONSERVATIVE ABOUT PUTTING GENERATIVE AI TOOLS INTO THE REAL WORLD. >> BY THE END OF THE YEAR WE WILL OFFER A FREE PREVIEW TO ANYBODY THAT HAS AN ALEXA OUT THERE AND WE ARE GOING TO DO THAT IN A WAY THAT YOU CAN GET INTO THE EXPERIENCE OR COUPLE WAYS. KIND OF REINVENTING HOW WE DO ENTERTAINMENT ON FIRE TV, DOING SOME THINGS IN THE SMART HOME, THEN OFFERING A LET'S CHAT EXPERIENCE THAT IS SUPER CONVERSATIONAL. WE SHOWED IT ON STAGE AND IT IS
REMARKABLE. I THINK THE BIG THING WE WERE ABLE TO DO IS OPTIMIZE A LARGE LANGUAGE MODEL AND GENERATIVE AI FOR THE HOME. WHICH IS A VERY DIFFERENT ENVIRONMENT THAN THAT OF YOUR BROWSER. ED:
THE EMPHASIS ON CONVERSATION REAL-WORLD APPLICATION, I TOLD OUR AUDIENCE THAT YOU ARE COMING ON AND WE TAKE AUDIENCE QUESTIONS. ONE IS A PRE-STRAIGHTFORWARD ONE. WILL AMAZON USE ALEXA DEVICES TO LISTEN IN THE HOME AS PART OF TRAINING OF THE LARGE LANGUAGE MODEL THAT POWERS THE GENERATIVE AI TOOL? OF COURSE THERE IS HISTORY HERE ABOUT DATA PRIVACY. >> OF COURSE. ONE OF THE THINGS WE EMPHASIZES PRIVACY IS FOUNDATIONAL TO WHAT WE ARE DOING HERE.
SO WE -- THE BEST WAY WE DO HERE IS GIVE CONTROLS TO CUSTOMERS. IF YOU WANT TO DELETE ALL YOUR UTTERANCES, THERE IS A BUTTON THAT WILL DELETE THEIR ENTIRE HISTORY. IF YOU WANT TO DELETE YOUR SMART HOME HISTORY, THERE IS A SINGLE BUTTON THAT WILL ALLOW YOU TO DELETE THE HISTORY. IF YOU WANT MORE PERSONALIZED SCENARIO AND PERSONALIZED TYPES OF THINGS THAT RECOGNIZES YOU AND PERSONALIZES THE STUFF TO YOUR SCREEN, WE DO USE THAT INFORMATION TO TRAIN THE MODEL BUT IF A CUSTOMER DOES NOT WANTED TO BE PERSONALIZED, WANT A MORE NARROW VERSION OF ALEXA, THAT IS FINE TOO AND WE GIVE THEM THAT CONTROL. CAROLINE: I NEED IT NOT TO LISTEN TO MY CHILDREN.
I'M LISTENING AND TO SOME OF THE NEWS THAT HAS BEEN UNVEILED NOT ONLY ABOUT TWO AI WITHIN ALEXA AND SOME OF THE NEW ECHOES -- ECHO SHOW EIGHT BUT ONE BILLION ALEXA DEVICES HAVE BEEN PURCHASED. CAN YOU BREAK DOWN EXACTLY WHAT YOU MEAN BY THOSE ONE BILLION? DEVICES, WHERE, HOW, WHEN? >> WE WERE TALKING ABOUT THE NUMBER OF DEVICES CONNECTED TO ALEXA APPROACHING ONE BILLION, GETTING CLOSE. A BUNCH OF THOSE ARE ECHOES, BUNCH OF THIRD-PARTY DEVICES AS WELL THAT HAVE ECHO AND ALEXA INSIDE OF THINGS LIKE BMW VEHICLES AND SMART SPEAKERS. AND THERE IS OVER 400 MILLION
SMART HOME DEVICES THAT HAVE BEEN CONNECTED TOO. WE ARE REALLY SEEING A CONTINUED MOMENTUM, KIND OF LAPPING THE PANDEMIC BUT WE ARE SEEING THIS GROWTH IN ENGAGEMENT AND GROWTH IN HOW PEOPLE ARE USING ALEXA. CAROLINE: WHEN YOU FIRST LAUNCHED THE KINDLE, THE AMOUNT OF CHANGES SINCE THEN, AND INDEED THE WAY YOU -- WE WANT TO STAY INFORMED, WE HAVE BECOME AWARE OF THE WAY OUR DATA IS USED. WHEN YOU ARE LAUNCHING NEW
PRODUCTS THAT INTEGRATE CUTTING-EDGE TECHNOLOGY, HOW ARE YOU THINKING ABOUT THE WAY IN WHICH REGULATION IS GOING TO BE CHANGING INTO THAT AND UNVEILING? >> WE HAVE TO TAKE INTO ACCOUNT LAWS. WE WILL NEVER BUILD PRODUCTS AND SERVICES THAT WILL BREAK THE LAWS BUT WHEN IT COMES TO AI, THE MOST IMPORTANT THING IS WE BUILD AN AI THAT IS RESPONSIBLE, THAT IS SAFE, AND THAT IS TRUSTED BY CUSTOMERS. SO -- I THINK THAT IS EVEN MORE TRUE WHEN YOU PUT THIS AI INTO YOUR HOME IN THE FORM OF ALEXA VERSUS IF YOU WERE PUTTING IT ON YOUR PERSONAL COMPUTER ELSEWHERE. SO WE ARE DOING A LOT TO BUILD GUARDRAILS AROUND OUR AI, TO MAKE SURE IT IS AS RESPONSE WAS WE KNOW HOW TO MAKE IT. BECAUSE WE ARE INTERCONNECTING IT TO YOUR HOME, WE ARE ALSO DOING A LOT TO TRY TO REDUCE THIS IDEA OF HALLUCINATION. THE LAST THING YOU WANT IS FOR
YOU OR YOUR KIDS TO SAY TURN ON THE LIVING ROOM LIGHTS AND ALL OF A SUDDEN IT TURNS ON THE GARAGE DOOR LIGHT. THAT IS NOT CAN BE USED AFTER LITTLE BIT LONGER. WE'RE SPENDING A LOT OF TIME THERE AS WELL. ED: I HAVE LIVED IN THE UNITED STATES ON MOST SIX YEARS NOW, I HAVE ENJOYED THESE INTERVIEWS, TALKING ABOUT HARDWARE AND ITS ROLE IN THE ALEXA ECOSYSTEM. BLOOMBERG HAS REPORTED THAT
PANELS PANEI LEFT MICROSOFT AND IS JOINING AMAZON. IS THAT -- CAN YOU CONFIRM IF THAT IS WHO IS REPLACING YOU? >> WE DON'T HAVE ANYTHING TO SHARE ON THAT. BY THE END OF THE YEAR IT IS TRUE I WILL BE RETIRING FROM AMAZON, THAT I CAN CONFIRM. ED: AND YOU WON'T STAY IN TECHNOLOGY? THERE IS NO START UP ON THE HORIZON? >> I THINK THE THING -- I WROTE IT TO THE TEAM SO I CAN TELL YOU, I HAVE BEEN DOING SOME VERSION OF THIS JOB FOR 30 YEARS. I CAME STRAIGHT OUT OF UNDERGRADUATE COLLEGE AND WENT TO APPLE AND HAD SUCH A GOOD TIME THERE AND THEN WENT TO PALM AND OTHER PLACES. SO I THINK I DO HAVE ANOTHER
CHAPTER IN MY LIFE. IT IS JUST NOT GOING TO BE CONSUMER-ELECTRONICS. BEYOND THAT, I ASK YOU TO STAY TUNED. CAROLINE: MAYBE VENTURE CALLS. DAVID, GREAT TO HAVE TIME WITH YOU.
SENIOR VICE PRESIDENT OF AMAZON DEVICES AND SERVICES. WE WANT TO DIP INTO WHAT THE IPO IS UP TO. IT HAS BEEN SUCH A BUSY COUPLE OF DAYS WHEN IT COMES TO THE NASDAQ YESTERDAY, INSTACART TODAY, THE NOR -- IT IS THE NEW YORK STOCK EXCHANGE IS TIME TO SHINE. KLAVIYO GOING HIGHER, CERTAINLY A NOTABLE TO ANY 5% INCREASE. THEY ARE MANAGING TO PLAN THESE IPO'S TO THE NTH DEGREE. ED:
AND THE FIRST SASSO ENTERPRISE NAME INTO YEARS AND THEY TRADED HIGHER MULTIPLE. WE HAVE THE FED LATER TODAY, WE LOVE AN IPO. SONALI BASAK LAMENTS THERE WILL NOT BE ANOTHER ONE BUT IT HAS BEEN AMAZING WEEK. CAROLINE:
AND IT IS NOT JUST ABOUT BIRKENSTOCK AND RETAIL, THERE WILL BE OTHER TECHNOLOGY COMPANIES. I REMEMBER SPEAKING TO CHARIS KNOW AND NASDAQ THINKING THERE ARE 150 COMPANIES FILED, ANY FILING TECHNOLOGY. CAROLINE: FOR NOW, IT LOOKS AS THOUGH WE HAVE A SURGE IN TRADING. THAT DOES IT FOR THIS EDITION OF BLOOMBERG ACKNOWLEDGING. ED: YOU CAN FIND US ON THE TERMINAL. FROM NEW YORK CITY, THIS IS BLOOMBERG TECHNOLOGY.
2023-09-22 14:12
Show Video
Other news