Bloomberg Technology 09/19/2023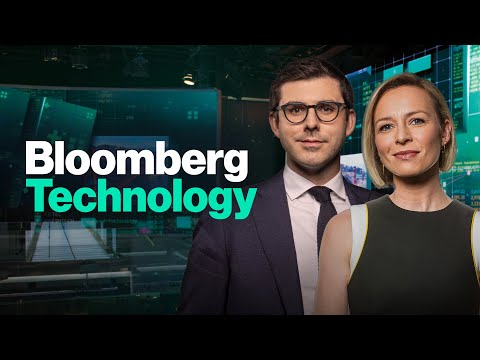 Show Video
>> FROM THE HEART OF WHERE INNOVATION AND MONEY COLLIDE IN SILICON VALLEY, THIS IS BLOOMBERG TECHNOLOGY WITH CAROLINE HYDE AND ED LUDLOW. CAROLINE: I AM CAROLINE HYDE. ED: THIS IS BLOOMBERG TECHNOLOGY. CAROLINE: WE HAVE FULL COVERAGE OF THE INSTACART IPO. ED:
APPLE SEEING BRIGHT SPOTS IN CHINA AS IPHONES A SELLOUT WITHIN MINUTES OF BEING RELEASED. CAROLINE: THE CEO OF VISCO, HIS OUTLOOK ON THE SOCIAL MEDIA COMPANY. WE WANT TO REALLY BE DIGGING INTO THE HOT NEWS OF THE DAY. THIS IS LARGELY AROUND THAT IPO STORY.
INSTACART IS FINALLY A BACKED COMPANY COMING ONTO THE MARKETS. WAITING WITH BATED BREATH. REMIND AS IF THEY ARE MAKING MONEY ON THIS. WE KNOW THAT THE VALUATION IS
SIGNIFICANTLY LOWER THAN THE HEYDAY OF COVID FOR THEM. >> SURE. IT DEPENDS ON WHEN THEY INVESTED. ANYONE WHO INVESTED IN 2021 WHEN THEY WERE VALUED AT 39 BILLION DOLLARS, THEY ARE NOT MAKING MONEY YET, IF EVER. THE INVESTORS WHO INVESTED VERY EARLY WHEN IT WAS JUST A TINY START UP, IT HAS TURNED INTO A MULTIBILLION DOLLAR COMPANY. EARLY INDICATIONS SHOW THIS COMPANY IS PROBABLY GOING TO POP, A SIGNIFICANT POP. MAYBE 30% OR MORE. THAT WOULD PUT IT AT OR ABOVE THE 13 BILLION DOLLAR VALUATION THAT THE COMPANY LOWERED ITSELF TO LAST YEAR.
IT'S INTERNAL VALUATION. THE COMPANY WAS AWARE OF MARKET CONDITIONS AND REALITIES. THEY KNEW $13 BILLION WAS MORE REASONABLE OF A TARGET. CAROLINE: MORE THAN A DECADE OLD, THIS COMPANY.
SINCE ITS FOUNDING IT HAS CHANGED THE WAY IT STRATEGIZES AND MOVES FORWARD. ESPECIALLY UNDER THE NEW CEO. I SPOKE WITH HER AND SPOKE ABOUT THE ERA OF COMPETITION. IT APPEARS AS THOUGH SHE SEES EVERYONE AS A COMPETITION. THEY SAY THEY ARE THE UNDISPUTED LEADER IN GROCERY DELIVERY BUT THEY ARE GAINING SHARE, LOOKING AT STRENGTHENING THEIR COMPETITIVE ADVANTAGES OF ADVERTISING, SOFTWARE. HOW HAS THIS COMPANY PIVOTED? KATIE: SO MANY THINK OF THEM FROM THE CONSUMER-FACING SIDE WHERE THEY RECEIVE GROCERIES, BUT IF YOU LOOK AT THE REVENUE, THEY HAVE A LOT OF REVENUE STREAMS. THEY HAVE SOFTWARE WITH FULFILLMENT,
THEY HAVE STRENGTHENED THEIR ADVERTISING BUSINESS. THEY HAVE SO MUCH DATA ABOUT CONSUMERS AND WHAT THEY LIKE TO BUY, WHICH IS VALUABLE FOR PEOPLE WHO TRY TO ADVERTISE GROCERIES. THEY HAVE DONE A LOT OF DIFFERENT THINGS. THEY ALSO HAVE SUBSCRIPTIONS. PEOPLE PAY MORE TO BE REGULAR CUSTOMERS OF INSTACART. SOMETHING THAT HAS BEEN A LITTLE CONTROVERSIAL, THEY CHARGE MORE FOR THE PRICE OF THE ITEM THAN YOU WOULD PAY IN STORE. THEY ARE COLLECTING REVENUE
FROM CUSTOMERS IN A LOT OF DIFFERENT WAYS AND PARTICULARLY FROM BUSINESS PARTNERS. CAROLINE: I DON'T KNOW IF MY HOUSEHOLD IS DIFFERENT. MY HUSBAND GENERALLY DOES THE GROCERY ORDER. I SPOKE WITH FIDJI ABOUT WHAT THIS MEANS AS A MOMENT.
THERE ARE VERY FEW WOMEN BRINGING COMPANIES TO IPO. SHE FEELS A LOT OF HER CUSTOMERS ARE WOMEN. 70% OF THE SHOPPERS ARE WOMEN. SHE SAYS IT IS IMPORTANT TO HAVE THE RIGHT PRODUCT AND RIGHT VOICES AT THE TABLE.
SHE HAS BEEN TRYING TO LEAN INTO THE DIVERSE LEADERSHIP TEAM SHE HAS. TALK US THROUGH WHAT THIS MEANS FOR NOT THE FOUNDER BUT THE FEMALE CEO TO BRING A COMPANY TO LIST? KATIE: IT IS A VERY LOW NUMBER OF REALLY PUBLIC COMPANIES THAT ARE RUN BY WOMEN. SHE MAKES A GOOD POINT. A LARGE PERCENTAGE OF HOUSEHOLD BUDGETS ARE CONTROLLED BY WOMEN. YOU LOOK AT WHO A LOT OF THE PEOPLE ARE BUYING GROCERIES, IT'S WOMEN. CERTAINLY, IT HELPS TO BRING THAT PERSPECTIVE.
THE CURRENT CEO IS SOMEONE WHO IS VERY SEASONED IN THE BUSINESS WORLD. SHE WORKED HER WAY UP AT FACEBOOK BEING ONE OF THE TOP EXECUTIVES THERE. SHE IS NOT SOME JUNIOR PERSON WHO DID NOT KNOW WHAT SHE WAS DOING. SHE IS ALREADY WELL RESPECTED
IN THE TECH WORLD. ED: SHE BROUGHT HER ADVERTISING PROWESS TO THIS BUSINESS. BRINGING US ALL OF THE INSIDE TRACK ON WHAT IS A VC UNICORN LISTING AFTER A FEW YEARS HIATUS.
LET'S GET MORE ON THE WORLD OF IPO'S. THE DIRECTOR OF RESEARCH AT RENAISSANCE CAPITAL, WE ARE HOW TO ARM THE POP TPS THAT IS ROLLING OVER SOMEWHAT NOW. IT WAS NOT VC ACT. NOW WE GET THE LIKES OF INSTACART. HOW IMPORTANT ARE THESE LISTINGS? >> IMPORTANT>>. IT HAS BEEN TWO YEARS WITH
ALMOST NO TECH IPO'S. ONE OR TWO WERE SUCCESSFUL LAST YEAR, BUT THREE DEALS IN THE LAST WEEK ARE DEFINITELY A GOOD BAROMETER FOR THE HEALTH OF THE TECH MARKET. ARM HAS BEEN PUBLIC BEFORE. IT IS A VERY MATURE COMPANY.
IT IS INSTACART THAT IS THE BETTER INDICATOR FOR WHERE TECH APPETITE IS. CAROLINE: WHEN YOU MAKE IN THE WAY THIS COMPANY HAS BEEN LISTED? IT IS NOTABLE THEY PRICED ON A MONDAY. THEY WERE REALLY TRYING TO RIDE ON THE COATTAILS OF ARM. THE FACT THAT THEY HAVE A CFO THAT WAS AT GOLDMAN LEADING THESE SOURCE OF ISSUANCES. THE FACT THAT WE COULD GET THE POP AT THE INITIAL TRADE, ARE THEY LEAVING TOO MUCH MONEY ON THE TABLE TO HAVE A SUCCESSFUL IPO? NICK: I DON'T THINK SO.
WE KNOW THAT WE ARE IN A MARKET WHERE THE IP MARKET HAS NOT BEEN PARTICULARLY STRONG. THERE IS A LOT OF CAUTION AND INVESTORS. I THINK THEY NEEDED TO CONVINCE INVESTORS IT WAS A GOOD VALUATION THAT THE STOCK IS POSITIONED TO TRADE WELL. KIND OF A LOT OF THINGS TO HELP MAKE SURE THAT THE DEAL IS A SUCCESS FOR INVESTORS. IT IS PART OF LIGHT -- SORRY, GO AHEAD. CAROLINE: A LITTLE ABOUT THE COMPETITIVE MOAT OR LACK THEREOF.
SOME FRENEMIES, CUSTOMERS BUILDING OUT THEIR OWN COMMERCE PLACE. AMAZON AS WELL. HE WAS THE KEY COMPETITOR FOR YOU? NICK: THERE ARE A FEW DEFINITE ONES. DOORDASH IS AN INTERESTING ONE. THEY ARE MORE RESTAURANT DELIVERY, BUT THEY HAVE BEEN BUILDING A GROCERY BUSINESS AND THEY HAVE BEEN BUILDING SHARE ON THESE SMALLER TRANSACTIONS, IMPULSE BUYS RATHER THAN THE WEEKLY SHOP. DOORDASH IS DEFINITELY A KEY COMPETITOR.
THEN THE GROCERY RETAILERS THEMSELVES, WALMART AND THE OTHER BIG ONES, OUR COMPETITORS. INSTACART WORKS WITH THEM ON THE BACK END OF TECHNOLOGY. INSTACART IS TRYING TO SHORE ITSELF UP. ED:
WHAT HAVE YOU LEARNED ABOUT THE RISK TOLERANCE THAT TECHNOLOGY INVESTORS HAVE? THE IPO WINDOW BROADLY HAS OPENED BACKUP. NICK: THERE IS DEFINITELY STILL SOME CAUTION. WE ARE NOT IN THE 2020-2021 MINDSET.ONE INDICATOR IS THE RENAISSANCE IPO INDEX, THE UNDERLYING INDEX FOR OUR ETF THAT TRACKS THE IPO MARKET. THAT IS 33% YEAR-TO-DATE VERSUS 17% THE S&P 500.
WE HAVE SEEN SOME RISK APPETITE COME BACK INTO THIS PHASE OVER THE LAST YEAR. WE ARE IN THE RIGHT DIRECTION FOR IPO ACTIVITY TO INCREASE. ED: THERE IS A LOT OF EXCITEMENT. THERE IS SOME IPO WINDOW. IN THE BACKGROUND YOU HAVE THE FED.
WE STARTED TALKING ABOUT CHINA, THE MACRO, THE ECONOMY GLOBALLY. HOW SHORT-LIVED DO YOU THINK THIS IPO WINDOW IS GOING TO BE? NICK: YOU KNOW, I LIKE TO BE OPTIMISTIC. ONE INDICATOR THAT WE LOOK AT A LOT IS THE MIX. THE VOLATILITY INDEX. -- IS THE VIX, THE VOLATILITY INDEX. THAT IS IF VOLATILITY IS INCREASING OR DECREASING. THAT IS COMING DOWN, IN THE TEENS.
THAT'S USUALLY A GOOD LEVEL FOR IPO ACTIVITY, BUT OBVIOUSLY A LOT CAN CHANGE QUICKLY. FINGERS CROSSED THAT WE CAN MAINTAIN THAT ACTIVITY GOING FORWARD. CAROLINE: WHY GETTING RENAISSANCE CAPITAL ON IS IMPORTANT FOR OUR VIEWERS AS YOU ARE DOING THE HARD WORK OF PRE-IPO COMPANIES BRINGING THAT RESEARCH AND TRANSPARENCY. WHO IS WAITING IN THE WINGS WHEN WE GET THROUGH THIS WEEK OF INSTACART ENCLAVE IO? WHAT ARE THE OTHERS YOU ARE UPDATING YOUR RESEARCH ON? NICK: BIRKENSTOCK FILED A FEW WEEKS AGO. THERE ARE A LOT OF COMPANIES WAITING IN THE WINGS LOOKING TO SEE HOW INSTACART AND CLAVE IO DO THIS WEEK.
EVERYONE FROM REDDIT, LOTS OF TECH COMPANIES. WE THINK THERE IS A BIG BACKLOG, JUST WHEN CONDITIONS WILL BE RIGHT. ED: A QUICK CHECK ON THE MARKETS, OTHER STORIES ARE DRIVING INDIVIDUAL NAMES. WE ARE LOOKING AT BLOCK. JACK DORSEY WHO WAS AT THE HEAD OF BLOCK AND CHAIRMAN OF THE BOARD WILL COME IN AND RUN SQUARE. ANALYSTS SEE THAT AS A POSITIVE EVEN THOUGH IT IS A LONGTIME LEADER LEAVING THE COMPANY. STOCK HAS NOT DONE WELL YEAR-TO-DATE. DISNEY DOWN 4% DOUBLING THEIR
CAPEX COMMITMENT FOR THE PARKS, ENTERTAINMENT, AND PRODUCTS DIVISION TO $60 BILLION OVER 10-YEAR PERIOD INVESTING IN THEME PARKS AND CRUISE LINE BUSINESS. INSIGHTS INTO WHAT BOB IGER IS DOING AT DISNEY. MOVING THE STOCK LOWER. AMAZON DOWN 2.8%. THEY ARE HIRING 250 THOUSAND SEASONAL WORKERS FOR THE HOLIDAY PERIOD, PARTICULARLY IN LOGISTICS. THEY ENDED THE JUNE QUARTER WITH ONE POINT FOUR 6 MILLION EMPLOYEES, HAVING CUT BACK CARRIERS THROUGH THE EARLY PARTS OF THE YEAR. THAT IS KIND OF WEIGHING ON THE STOCK. IT HAS BEEN DOWN AMID EVERYTHING THAT'S GOING ON THIS
WEEK. AN UPDATE ON ARM, IN ITS THIRD, FOURTH TRADING SESSION. IT IS TRADING AT $54 $.80, BELOW THE PRICE IT OPENED AT ON THURSDAY. INTERESTING HOW SHORT-LIVED THAT WAS IN TERMS OF THE POP WE GOT AND THE DOWNWARD STRETCH THEREAFTER. CAROLINE: STILL ABOVE 51 DOLLARS, BUT NOTABLE AS WE CHECK ON THE OTHER IPO'S.
WE HAVE A WILD STORY. MICROSOFT HAS UPLOADED CONFIDENTIAL DOCUMENTS TO A FEDERAL COURT BY MISTAKE. IT IS ON THE WEBSITE. MORE ON THE REVEAL NEXT. THIS IS "BLOOMBERG TECHNOLOGY." ED: IT IS TIME FOR TALKING TECH, ALL THINGS MICROSOFT STARTING WITH ITS AI RESEARCH TEAM ACCIDENTALLY EXPOSING A LARGE CASHE OF PRIVATE DATA ON THE SOFTWARE DEVELOPMENT PLATFORM GET HUB ACCORDING TO WIZ.
IT INCLUDED MICROSOFT EMPLOYEES PERSONAL COMPUTER BACKUPS, SECRET KEYS, AND MORE THAN 30,000 INTERNAL MICROSOFT INVESTORS. AMAZON IS HIRING THE MICROSOFT CHIEF TO RUN THE DIVISION RESPONSIBLE FOR ALEXA AND ECHO SMART SPEAKERS, AND ALMOST 20 YEAR VETERAN WHO LED THE WINDOWS TEAM AND WAS CENTRAL TO THE HARDWARE PUSH WITH THE SURFACE COMPUTERS. MICROSOFT PLANS TO REFRESH THE XBOX CONSOLES IN THE HOLIDAY SEASON OF 2024. THAT IS ACCORDING TO A PRODUCT ROADMAP MISTAKENLY POSTED ONLINE AS PART OF ITS CASE AGAINST THE FTC.
THE CHANGE IS FOR IMPROVEMENTS TO POWER CONSUMPTION, BETTER WIRELESS, AND BUILT-IN STORAGE. AND A PHYSICAL REDESIGN. THIS IS ONE HELLUVA LEAK. LET'S GET MORE FROM NEW YORK. LET'S START WITH HOW ON EARTH THAT INFORMATION CAME TO LIGHT.
>> THANK YOU FOR HAVING ME. WE ARE HEARING THAT MICROSOFT ACCIDENTALLY LEAKED CONFIDENTIAL DOCUMENTS AROUND PLANS FOR NEW XBOX CONSOLES, REFRESHED XBOX CONSOLES AS SOON AS 2024, UPCOMING GAMES THAT HAVE NEVER BEEN ANNOUNCED BEFORE, AND A VARIETY OF THINGS. CAROLINE: CAN WE GET TO THE BOTTOM OF HOW OR WHO? THERE MUST BE A LOT OF HANDWRINGING INTERNALLY. >> THERE IS A LOT OF HANDWRINGING INTERNALLY TODAY, ESPECIALLY BECAUSE OF THE OTHER LEAK YOU REFERENCED EARLIER.
OUR UNDERSTANDING AT BLOOMBERG AS A SOURCE TOLD US THAT IT WAS NOT THE FTC BEHIND THE LEAK, IT WAS MICROSOFT. CAROLINE: MICROSOFT POTENTIALLY TRYING TO TRAIL BACK AS TO WHO AND HOW. DOES THIS HAPPEN OFTEN? DO WE SEE THESE LEAKS AND UNDERGO DATA THAT IS HARD TO FIND IN TERMS OF PRICE POINTS AND ULTIMATELY IP THAT THEY ARE GOING TO BE REVEALING? >> GAME COMPANIES ARE FAMOUSLY SECRETIVE ABOUT UPCOMING PLANS AROUND THESE THINGS AND THIS IS THE BIGGEST LEAK IN XBOX HISTORY IT'S FAIR TO SAY. ED: I GET IT THAT THERE IS A LEAK AND LEAKS HAPPEN. THE BIG NEWS IS WE ARE GETTING
A MIDCYCLE XBOX CONSOLE REFRESH, WHICH DOESN'T HAPPEN. I AM A PS5 DIE NOW. WOULD WE KNOW ABOUT THIS NEW XBOX? >> IN JUNE XBOX TOLD ME HE DIDN'T SEE AN IMPERATIVE TO HAVE A MIDCYCLE REFRESH.
WE ARE TRYING TO RECONCILE THIS COMPETING INFORMATION. IT IS TYPICAL FOR AFTER FOUR YEARS FOR A CONSOLE TO COME OUT WITH A REFRESH WITH INCREASED STORAGE, LIKE YOU ARE SAYING, AND THINGS ALONG THOSE LINES. ED: WE DID GET INSIGHT INTO MICROSOFT'S VIDEOGAME STRATEGY.
WHAT DID WE LEARN? >> XBOX IS PLANNING A MIDCYCLE REFRESH AS SOON AS 2024 AND THE NEW CONSOLE AS SOON AS 2028. THESE PLANS ARE SUBJECT TO CHANGE, AS EVERYTHING IN THE GAMING INDUSTRY CAN BE VERY VOLATILE ALL THE TIME. WE LEARNED UPDATES TO BELOVED GAMES, INCLUDING FROM BETHESDA, WHICH MICROSOFT ACQUIRED AS WELL. WE LEARNED ABOUT DISCUSSIONS
AROUND ACQUIRING NINTENDO. WE KNEW THAT THOSE DISCUSSIONS HAD HAPPENED. WE DIDN'T KNOW THAT THE BOARD WAS INTERESTED AS WELL UNTIL THE LEAKS THIS MORNING. CAROLINE: IN ITS MACRO CONTEXT THINKING ABOUT THE FEDERAL RESERVE EYING INFLATIONARY PRESSURES, I'M INTERESTED IF THE PRICE POINTS WILL BE GOING UP. >> THE PRICE POINTS ON VIDEO GAMES GONE FROM $60 TO $70. CONSOLES ARE SOMETHING THAT ARE A LUXURY ITEM. THEY ARE VERY
EXPENSIVE. ESPECIALLY WHEN GAMING PCS ARE BECOMING INCREASINGLY POPULAR AND EATING MORE OF WHAT PEOPLE WOULD SPEND ON CONSULS. IT MAKES SENSE. CAROLINE: MAKE SENSE. ED: MAKES SENSE. THANK YOU. COMING UP APPLE'S IPHONE 15 IS ALL OF THE RAGE IN CHINA EVEN AFTER BEIJING EXPANDED A BAN ON APPLE PRODUCTS IN MANY PUBLIC WORK LEASES. DETAILS NEXT. THIS IS BLOOMBERG TECHNOLOGY.
ED: OVERALL, I THINK THIS IS A GOOD THING BECAUSE PEOPLE ARE OPERATING, AND IT'S GOING TO DRIVE NEW UNITS, SO I THINK IT'S GOOD NEWS. >> CAN YOU LINE UP WHERE YOU TAKE THE MOST SIGNALS FROM, PARTICULARLY WHEN IT COMES TO KLINE A? WE'RE ALL TRYING TO READ THE TEALEAVES AT THE MOMENT. YES, WE GOT THEM SELLING OUT, BUT EARLY PREORDER DATA FROM CHINA CONTINUES TO BE DIFFICULT FOR THE IPHONE 15 CYCLE, NEGATIVE SHIFT. WHERE DO YOU GO FOR THE SIGNALS THAT ARE THE RIGHT READ? >> ONE OF THE THINGS YOU HAVE TO THINK ABOUT, THINK ABOUT IT FROM APPLE'S POINT OF VIEW, THEY DO WANT TO SHIP THESE THINGS ON ORDER. SO WHEN LOOK AT LEAD TEAMS, SOMETIMES IT'S VERY DIFFICULT TO SAY WHETHER IT IS BECAUSE OF THE CHANGING MAKE-SHIFT OF THE MODEL WITH SOME MODELS OR JUST DEMAND. I THINK THIS IS WHY WE NEED SEVERAL MORE WEEKS OF DATA BEFORE WE CAN COMFORTABLY SAY THAT APPLE SALES ARE GOING TO BE HEALTHY OVER THE NEXT 12 MONTHS, BECAUSE DECEMBER QUARTER IS THE BIG QUARTER FOR ALL CONSUMER ELECTRONICS, AND APPLE IS NO DIFFERENT THERE.
>> PRICE OF $215, THEY ARE SAYING THE CHINA DATA POINTS ARE BETTER THAN EXPECTED. WE TRY TO DISSECT WHERE TO GET THE REAL TAKEAWAY. CAN YOU UPDATE A LITTLE BIT ON YOUR WORRIES AND RISKS AROUND CHINA? IT FELT LIKE THE NARRATIVE OF LAST WEEK AFTER THEIR EVENT. WHAT THEN OF NOW? ARE YOU GETTING ANY MORE SIGNALS ON THE STURDINESS OF CONSUMER AND, INDEED, GOVERNMENT PURCHASES? >> YEAH, I THINK I TALK ABOUT IT, AND REALLY, ONE OF THE THINGS YOU HAVE TO REMEMBER, LAST TIME SOMETHING LIKE THIS HAPPENED, INCREASED RISE OF NATIONALISM IN CHINA, IT DID HAVE A NEGATIVE IMPACT ON APPLE. SO WE JUST TO WANT MAKE SURE
THAT BECAUSE WHAT THE GOVERNMENT SAID FOR THE GOVERNMENT, WHICH IS NOT NEW NEWS, IT'S BEEN AROUND FOR A WHILE. BUT IT WAS FLASHED AROUND THAT IT DIDN'T CHANGE THE CONSUMER BEHAVIOR, AND SO FAR IT LOOKS LIKE THINGS ARE ON TRACK FOR APPLE, BUT AGAIN, WE NEED MORE DATA TO BE MORE COMFORTABLE. >> JUST REFLECTING ON BEING IN TINO LAST WEEK, AND THERE WAS A LOT OF EMPHASIS ON THE COLOR SELECTION FOR THE PRO AND PRO MAX. BECAUSE IN CHINA, RED AND GOLD
RESONATE WITH THE CONSUMER. WE UP D DIDN'T GET THAT. BUT THEY ALSO TEND TO FAVOR THE LATEST TECHNOLOGY, POWERFUL PROCESSING, NEXT GENERATION CAMERA. IN YOUR ANALYSIS, DO YOU SEE A DIFFERENTIATION BETWEEN CONSUMER BEHAVIORS IN NORTH AMERICA, EUROPE, CHINA? >> OH, IT'S MASSIVE. GOLD WOULD DO REALLY WELL IN IN INDIA. I MEAN, I CAN THINK OF A FEW MORE COMPANIES. I PERSONALLY AM GOING TO GET THE BLUE ONE ON FRIDAY, BUT I KNOW A LOT OF PEOPLE WHO WOULD WANT THE RED AND THE GOLD.
>> EVERYONE WANTS TO AND THE PAY LOAD DID NOT MAKE IT TO ORBIT. THIS IS THE THIRD TIME THAT THEY'VE HAD TROUBLE WITH THE ROCKET PROVIDER THAT IS A HIGH CADENCE LAUNCHER, NOWHERE NEAR SPACEX, ONE OF THE ONES ACTUALLY PUTTING STUFF INTO SPACE. BUT THIS THIRD FAILURE REALLY IMPACTING THE SHARES. WE WILL BRING YOU MORE ON THAT STORY THROUGHOUT THE PROGRAM. THIS IS "BLOOMBERG TECHNOLOGY."
>> WELCOME BACK TO "BLOOMBERG TECHNOLOGY." ED: HOW DID I GET HERE? LET'S MOVE ON QUICKLY AND COVER THAT WITH MARKETS. NASDAQ 100, TECH LEADING. THE FED MAKES ITS DECISION IN 24 HOURS' TIME, WIDELY EXPECTED TO HOLD RATES. WE FOLLOW RATES BECAUSE THEY DISCOUNT THE FUTURE VALUES OF PRESENT CASH FLOWS THE OTHER WAY AROUND, BUT ALSO, IF YOU'RE A PRIVATE MARKET INVESTOR AND LOOKING AT PROXIES, YOU'RE PAYING ATTENTION AS WELL. BITCOIN CONTINUES TO KIND OF MARCH HIGHER DESPITE THE RISK OF SENTIMENT THAT WE'RE SEEING. LOOK AT YIELDS CREEP HIGHER AS
WELL. I THINK ALL EYES ON THE FED, DESPITE WHAT'S HAPPENING IN OTHER AREAS OF THE TECH SECTOR. CAROLINE: ALL EYES ON ONE PARTICULAR I.P.O. TODAY. WE'RE AWAITING INSTACART. WE'RE KEEPING ABREAST OF WHAT WE'RE GOING TO BE GOING FROM A PRICE POINT.
LOOKS LIKES IT'S GOING TO POP. IT LOOKS LIKE WE'RE GOING TO RISE HIGHER. >> OH, YEAH, SORRY ABOUT THAT. I DIDN'T HEAR YOU, CAROLINE. YES, WE ARE WAITING FOR IT TO OPEN, AND IT IS INDICATED TO PRICE AROUND $42 A SHARE. THAT MAKES IT MORE THAN A 40% POP ADS IT MAKES IT AT THE OPEN. IT ALSO GIVES IT A VALUATION UPON THE OPEN AT ABOUT $14 BILLION.
THAT IS NOT ONLY ABOVE WHERE IT EXPECTED TO BE VALUED AT OUT OF THE GATE, IT ALSO IS ABOVE ITS MOST RECENT FUNDING ROUND WHEN IT WAS VALUED AND SLASHED ITS OWN INTERNAL VALUATION TO CLOSER TO $13 BILLION. AND SO UPON THE I.P.O. POP, YOU ARE GETTING A LITTLE BIT OF BOOST IN VALUATION. STILL, AS WE'VE BEEN TALKING ABOUT, A FAR CRY FROM THE $39 BILLION VALUATION IT WAS ABLE TO INK IN THE HEYDAY OF THE PANDEMIC FOR INSTACART, WHEN A LOT OF PEOPLE WERE USING THE DELIVERY APP. NOW, I KNOW YOU AND I WILL TALK ABOUT THIS LATER, BUT THE SELL THAT INSTACART MIGHT HAVE AS AN A.I.-FOCUSED COMPANY, IT DOESN'T EVEN MEET WHAT YOU WOULD GET FROM THE SAME TYPE OF IDEA HERE AND IS EXPECTED TO PRICE TONIGHT IN INSTACART'S WAKE. YOU HAD ALSO THEY'RE UP THERE, THE I.P.O.
PRICING RANGE AS WELL. LET'S SEE IF THEY'RE ABLE TO MEET THAT, ESPECIALLY BECAUSE THE MARKETS THEY'RE MEETING ARE A LITTLE MORE MUTE THAN THE MARKETS WE SAW LAST WEEK THAT THEY LIFTED INTO. CAROLINE: IT'S INTERESTING COMING OFF THE PREVIOUS HIGHS, BUT ON THE BIG SELL, WAS THIS AN ARTIFICIAL INTELLIGENCE EMPOWER COMPANY? I TALK ABOUT THIS THE A.I. PITCH THAT SHE'S TRYING TO TAKE TO THE INVESTOR AT THE MOMENT. SHE'S SAYING, LOOK, THERE'S A REALLY BIG OPPORTUNITY TO MAKE THE GROCERY EVEN MORE CONVENIENT.
WE HAVE ALL THE DATA. THEY'VE GOT THE EXPERTISE. BUT LOOK, IT DOES TAKE TIME. BUT THAT'S SORT OF THEIR MODE, THE FACT THEY'VE GOT THIS PROPRIETARY DATA THAT THEY'RE NOT GOING TO BE ABLE TO HAVE. THAT'S GOING TO BE A TOUGH SELL
TO REMIND PEOPLE TO GO WITH THEM OVER THE COMPETITION, PARTICULARLY NOT ONLY FOR AN INVESTOR THAT'S INSTITUTIONAL, BUT A RETAIL INVESTOR. >> IT'S A GREAT QUESTION, AND YOU TALK ABOUT THE RETAIL INVESTOR, THIS IS THE FIRST I.P.O. UNDER AND BY SOF I, ONE OF THE SECONDARY UNDERWRITERS IN THIS PARTICULAR I.P.O. WE'VE SEEN SOFI SERVE AS AN AL INDICATOR TO ALMOST A DOZEN I.P.O.'S BESIDE THIS ONE.
TO THE POINT YOU'RE MAKING, THIS IS THE IDEA OF BRINGING MORE RETAIL INTEREST IN. AS FAR AS IT GOES, YOU'RE RIGHT, THEY ARE PITCHING THEIR OWN DATA, AS IT PERTAINS TO THEIR CLIENT BASE HERE. BUT THERE IS A GENERAL CONCERN ABOUT WHAT THE MARGINS FOR THIS BUSINESS LOOK LIKE AND HOW FAST THEY CAN KEEP DIVERSIFYING, BRINGING IN KIND OF THAT AD MONEY AS WELL. AND WHAT THE BROADER ECONOMIC ENVIRONMENT LOOKS LIKE THROUGHOUT THE PROGRAM, WE'VE BEEN TALKING ABOUT HOW MUCH THE CONSUMER CAN COME UNDER PRESSURE WITH SOME OF THESE FORCES STILL AT THE FORE. I WOULD SAY INSTACART HITTING THE MARKET RIGHT BEFORE THE BIG FED DECISION, TIMING IS EVERYTHING IN THE I.P.O. MARKET.
AND REMEMBER, WE DO HAVE A SCENARIO HERE IN WHICH EVEN WITH THE MARKET FLAT TO LOWER FOR THE S&P 500, NASDAQ, AND THE SOX SEMICONDUCTOR INDEX, YOU STILL HAVE THESE I.P.O. POPS. IT JUST TELLS YOU HOW MUCH IS AT STAKE FOR INVESTORS WHO WANT A PLAY, A NEW SHARES, AS WELL AS, REMEMBER, THE QUESTION I'VE BEEN GETTING ALL DAY, WHO WINS? THINK ABOUT SEQUOIA, D1, WHICH WILL STILL HAVE A VERY SIGNIFICANT STAKE IN THIS POST-I.P.O., AS WELL AS SOME OF
THE FOUNDERS THEMSELVES OF THESE LARGE INVESTMENT FIRMS. DAN PERSONALLY WILL HAVE A STAKE IN INSTACART OUT OF THE LISTING. CAROLINE: WELL SAID. WE'RE LOOKING AT IT TICKING HIGHER, NOW AT $42.61. THE FACT THAT THEY HAVE TAKEN THAT PLAYBOOK OF HAVING A LOT OF INTENTIONAL INVESTORS WHO ARE GOING TO BE STICKING AROUND, TAKING A HUGE AMOUNT, I THINK ABOUT 2/3 OF THE OVERALL SHARES THAT ARE GOING ON, HAVE ALREADY BEEN ALLOCATED TO SOME OF THE LINCHPIN INVESTORS, THE PEPSICOS OF THE WORLD. WHAT DID YOU MAKE OF THAT NEW
TACTIC THAT WE HAVE GOING ON? >> YEAH, IT'S INTERESTING, LIMITING THE FLOW, DRUMMING UP INTEREST, PEPSICO BEING INVOLVED FROM THE BEGINNING. THEY HAVE A DIFFERENT SET OF INVESTORS, MORE ALONG THE LINE OF THE INVESTMENT COMMUNITY. BUT THERE SEEMS TO BE THE GOLD PLAYBOOK, DOESN'T IT? THEY ARE LEADING THIS ROUND OF I.P.O.'S. THEY WERE ONE OF THE LEAD UNDERWRITERS. THEY ARE LEAD ON INSTACART.
THEY ARE LEAD ON CLAVIO. IT IS A BIG MOMENT FOR GOLDMAN SACHS AND THIS WAVE OF LISTINGS. INSTACART C.E.O. HAD THE GOLD GOLD ALMA MATER, THAT EXPERTISE OVER THERE IN TERMS OF WHAT IT MEANS TO TAKE A COMPANY PUBLIC, ESPECIALLY IN THE WORLD OF TECHNOLOGY, MEDIA AND TELECOM. THAT'S ALSO THE RELATIONSHIP THAT BROUGHT IN SOFI AT GOLDMAN SACHS AS WELL. THE NEW KIDS IN TOWN ARE DAVID LUD WILLING, WHO LEADS GLOBAL CAPITAL MARKETS OVER AT GOLDMAN SACHS. RECENTLY TOOK OVER AS HEAD AT
GOLDMAN SACHS, BIG MOMENTS FOR THEM. INSTATARGET IS LOOKING LIKE IT'S ABOUT TO BE MORE THAN 40% OF A POP ON DAY ONE, EVEN IN A DOWN MARKET. AND CLAVEO TONIGHT, TRIFECTA. CAROLINE: ALL EYES ON NICK GIOVANNI. HE'S GOING TO BE WAITING WITH BATED BREATH. HE'S HEADING GOLDMAN SACHS UP UNTIL 2021. ALWAYS SO GREAT TO GET YOUR
PERSPECTIVE WHEN IT COMES TO THE INS AND OUTS OF WALL STREET. THE PEOPLE BEHIND THESE SORTS OF DEALS. WE ALSO KNOW THAT PEOPLE HAVE BEEN BACKING THESE SORTS OF DEALS, THE BENCH CAPITAL COMMUNITY.
THEREFORE, LET'S DIG INTO THE SPOTLIGHT. WE'RE TAKING A LOOK AT, OVERALL, THE I.P.O. PIPELINE, THE EXCITEMENT THAT BREEDS FOR CERTAIN PLAYERS, SUCH AS M13. WE'VE GOT THE GENERAL PARTNER
JOINING US ABOUT SOME OF THE AREAS THEY'VE BEEN ALLOCATING TO OF LATE. FOCUSING ON DIGITAL HEALTH IN PARTICULAR. YOU'VE GOT $900 MILLION IN ASSETS AND MANAGEMENT. JUST FOR A MOMENT, THE I.P.O., THE EXCITEMENT, THE EXUBERANCE OF SOME COMPANIES THAT HAVE BACKED BECOMING COMPANY. WHAT DOES IT MEAN WHEN YOU'RE WRITING THE CHECK? >> THANKS FOR HAVING ME ON. IT'S INCREDIBLY EXCITING.
TO UNLOCK THE I.P.O. MARKETS, THAT UNLOCKS THE GROWTH MARKET, WHICH AS AN EARLY STAGE INVESTOR, THAT'S WHAT WE'RE LOOKING FOR, AND THERE'S INSTACART, AND THEN WE THINK THERE'S A SIGNIFICANT PIPELINE OF REALLY GREAT COMPANIES THAT WILL UNLOCK AFTER THAT. WE ARE INVESTING IN THE EARLY STAGE, LOOKING FOR THE GENERATIONAL COMPANIES TO GO I.P.O.
>> IS IT REALLY THAT MUCH OF A DOMINO EFFECT? IF YOU ARE A STARTUP SERIES, DOES THAT OPEN UP THE OPPORTUNITY THEN FOR YOU TO DO A BIG STAGE ROUND, BECAUSE THERE'S MORE MONEY GOING INTO PUBLIC MARKETS AS WELL? >> IT ALL TRICKLES FROM THE PUBLIC MARKET. THE GROWTH INVESTORS THAT FUND OUR COMPANIES NEED TO RETURN CAPITAL TO THEIR INVESTORS. WE ALL HAVE TO RETURN CAPITAL TO OUR INVESTORS. THE WAY THAT THE MOMENTUM WILL WORK IS WITH THE I.P.O.'S THAT WILL START TO UNLOCK, THEY'LL START TO RETURN CAPITAL, AND THEN THEY CAN INVEST THAT NEW FRESH FUNDS INTO OUR COMPANIES, WHICH IS GOING TO BE REQUIRED ULTIMATELY TO GET THEM TO THE SCALE THAT INSTACART OR CLAVEO IS TODAY.
ED: THIS REALLY EMPHASIZES ARTIFICIAL INTENTION. IS THE SAME THING HAPPENING AT THE OTHER END? YOU ATTACH A.I. TO YOUR DOMAIN NAME, YOUR EVALUATION GOES UP. >> THAT HAPPENS. WE'RE VERY EXPENSIVE TO THAT AS A FIRM. WE REALLY BELIEVE IN HYPE CYCLES AND BEING VERY SENSITIVE TO WHERE WE ARE.
THAT CAN REALLY HELP OUR COMPANIES, BUT WE'RE VERY SENSITIVE TO THE VALUATIONS THAT EARLY STAGE COMPANIES CAN ATTACH AND MAKING SURE THAT THE FOUNDERS THAT ARE BUILDING THESE COMPANIES REALLY HAVE EXPERTISE IN A.I. AND HAVE A CLEAR PATH TO SHOW HOW THE A.I. IS GOING TO ENABLE SOME PRODUCTS OR SERVICE THAT CAN SERVICE THE END CUSTOMER. CAROLINE: EVERYONE THAT BE TRYING TO PUSH THAT FORWARD, WHERE IS THE DISRUPTION COME, WHICH INDUSTRY GROUPS, HEALTHCARE HAS BEEN TIME AND TIME AGAINST REFERENCED. >> IT'S A BIG FOCUS FOR OUR FIRM AND ME PERSONALLY. HEALTHCARE IS GOING TO SPEND NEARLY 20% OF G.D.P., AND I
THINK WE'RE STILL IN THE EARLY AGES OF THE DIGITAL TRANSFORMATION. WE'VE INVESTED IN INNOVATIVE DELIVERY MODELS AROUND NEW AREAS OF MEDICINE, LIKE FORM, WHICH IS A MARKET LEADER IN OBESITY, AND WE SPENT A LOT OF TIME NOW FOCUSING IN ON HOW CAN YOU USE A.I. TO REALLY SUPPORT CLINICIANS AND HEALTH SYSTEMS TO DRIVE BETTER CARE AND ULTIMATELY BETTER OUTCOMES FOR PATIENTS, AND THAT'S REALLY ALWAYS THE END GOAL, HOW CAN YOU DELIVER BETTER OUTCOMES AND SIMULTANEOUSLY RIP COSTS OUT OF THE SYSTEM? CAROLINE: WE HAD A V.C. ON YESTERDAY BASED IN BOSTON. WE'RE THINKING OF INSTACART
CELEBRATING IN SAN FRANCISCO TODAY. DOESN'T MATTER WHERE THESE BUSINESSES ARE BEING CULTIVATED, BEING BORN. HOW ARE YOU GETTING ACCESS TO ALL OF THEM? >> THEY CAN BE BUILT ANYWHERE. WE'RE GOING ANYWHERE TO FIND
THE BEST FOUNDERS. ULTIMATELY WHAT WE'RE FOCUSED ON IS REAL EXPERTISE. I'D GOVERNMENT LOVE TO GIVE YOU AN EXAMPLE OF ONE COMPANY, WHICH IS ROYAL LOCALIZED A.I. FOR HEALTH SYSTEMS. IT INJECTS ANY HEALTHCARE SYSTEM, AND BY
DOING SO IT'S ABLE TO DETECT DISEASES MUCH EARLIER. OF THE $4 TRILLION SPENT IN THE U.S., 90% IS CHRONIC DISEASES GO UNNOTICED. THEY'VE SHOWN AND HAVE GREAT DATA TO SHOW THAT CHRONIC KIDNEY DISEASE, THEY CAN IDENTIFY IT THREE TIMES THE NUMBER OF PATIENTS THAT CAN IDENTIFY 20 TIMES THE NUMBER OF ASTHMA PATIENTS MUCH EARLIER ON, AND THIS CAN REALLY DRIVE TREMENDOUS HEALTH SPANS AND LIFE SPANS FOR PATIENTS, AND THAT TO US IS REALLY, REALLY CRITICAL. SO WE'LL GO ANYWHERE, BUT
ULTIMATELY IN THE CASE OF THIS COMPANY, THE C.E.O. IS BASED IN PHILADELPHIA, SO I TOOK THE SHORT TURN RIGHT OVER AND SAT DOWN AND WE DID A DEAL, AND THAT COMPANY, THE FOUNDER WE THINK IS A LEADER A.I. EXPERT IN THE WORLD. ED: THANK YOU SO MUCH. COMING UP, HOW ONE COMPANY IS HELPING OTHER BUSINESSES BETTER ADAPT TO THE WORK FROM HOME MODEL. MY GOODNESS, WE HAVE A DEBATE COMING UP. WE'LL TALK TO THE C.E.O. OF REMOTE, THAT'S NEXT. THIS IS BLOOMBERG TECHNOLOGY.
♪ ED: BREAKING NEWS CROSSING, KLAVIYO IS SAID TO PLAN TO SELL I.P.O. SHARES FOR $29 OR MORE. I BELIEVE THE RANGE HAD BEEN $27 TO $29, BOOSTED UP FROM $25 TO $27 24 HOURS AGO. A LOT OF 20'S, BUT WHAT BLOOMBERG IS REPORTING IS KLAVIYO IS SET TO PLAN TO SELL ITS I.P.O. SHARES FOR $29 OR MORE. THAT IS THE ONE THAT WE'RE WAITING FOR WEDNESDAY. A LOT MORE GOING ON BEFORE THEN, BUT WE'LL KEEP TRACKING THE LATEST ON THAT LISTING. BACK TO THE TECHNOLOGY. IT'S THE WORST OF THE PANDEMIC SUBSIDES, THE DEBATES OR WORKING FROM HOME HAVE GAINED MORE TRACKED WITH MANY WORKERS WANTING TO STAY HOME FOR VARIOUS REASONS, WHILE SOME C.E.O.'S WANT THEM BACK IN THE OFFICE.
IN THE PAST WEEK, THE NUMBER OF U.S. WORKERS, THEY'VE RETURNED TO THE OFFICE JUMPED 50% FROM PRE-PANDEMIC LEVELS. THAT'S WHERE HUMAN RESOURCES PLATFORMS LIKE REMOTE COME IN. INTERESTING NAME. TODAY IT IS LAUNCHING ITS PLATFORM TO ASSIST COMPANIES WITH HIRING IN MANAGEMENT. JOINING US FROM SAN FRANCISCO IS ITS C.E.O. THANK YOU FOR JOINING US HERE ON "BLOOMBERG TECHNOLOGY." I WANT TO START WITH THE DEBATE.
YOU'RE KIND OF PINNING THE COMPANY ON THIS FUTURE WHERE HYBRID WORK, AT LEAST REMOTE WORK, CONTINUES. WHY DO YOU HAVE SUCH FAITH IN THAT MODEL? >> FIRST OF ALL, THANK YOU FOR HAVING ME. IT'S NOT SO MUCH THAT WE THINK ABOUT WHETHER PEOPLE WORKING FROM HOME OR WORKING REMOTELY, IT'S MORE WHAT WE SEE IS BUSINESSES HIRE PEOPLE FROM EVERYWHERE. IT'S VERY HARD TO FIND GREAT PEOPLE IN THE DIRECT VICINITY OF YOUR OFFICE. WHAT WE SEE MORE AND MORE BUSINESS START TO LOOK FOR TALENT INTERNATIONALLY. THAT'S WHERE WE FOCUS, AND THAT'S WHAT WE HELP FACILITATE COMPANIES TORQUE FIND PEOPLE, HIRE PEOPLE, TRULY MY WHERE. ED:
THIS PLATFORM IS INTENDED TO HELP COMPANIES WITH STAFF IN MULTIPLE JURISDICTIONS, ALL OVER THE WORLD. WHY IS THAT NEEDED? WHY WAS THERE A GAP IN THE MARKET FOR THAT? >> UP UNTIL NOW, WE WOULD HELP COMPANIES HIRE PEOPLE ABROAD. THIS IS USUALLY A SMALLER NUMBER OF PEOPLE. AS WE'VE GROWN, WHAT WE REALIZED IS THAT MANY OF THESE COMPANIES END UP HAVING MULTIPLE H.Q.'S, OFFICES IN DIFFERENT COMPANIES, AND WHAT THEY HAD TO DO TO BE ABLE TO SUPPORT ALL OF THOSE IS HIRE A BUMBLE OF PEOPLE LOCALLY AND BUY A WHOLE BUNCH OF SOFTWARE AND TRY TO HOOK IT UP TOGETHER. NOW WE BUILT THIS INTERPRET INFRASTRUCTURE TO MAKE SURE YOU CAN SAY COMPLIANT AND MAKE IT INTO A SINGLE PLATFORM.
RATHER HAVING FIVE DIFFERENT TOOLS, NOW YOU CAN DO ALL OF IT WITH US DIRECTLY. CAROLINE: IT FEELS LIKE A COMPETITIVE SPACE. I WAS JUST SPEAKING WITH THE DEAL FOUNDER. WHAT ARE THE VARIOUS OFFERINGS AT THE MOMENT, PARTICULARLY COMING FROM SOME REALLY WELL BACKED V.C. STARTUPS IS NOW? >> FOR US, WE FOCUS ON COMPLIANCE FIRST, AND THAT IS HOW WE BUILT OUR PLATFORM T. MEANS WE RUN FOR YOU, REGARDLESS OF HOW SOMEBODY IS EMPLOYED, WHETHER IT IS THROUGH US, THROUGH YOUR OWN ENTITY. WE CAN HELP YOU PAY OUT
CONTRACTORS. ABOVE ALL, WE HELP YOU MAINTAIN COMPLIANCE ACROSS THE WORLD, IN YOUR TEAM. SO THAT MEANS WE CAN HELP YOU ON BOARD PEOPLE, HELP THEM WITH CONVERSATION, AND REALLY, EVERYTHING THAT COMES WITH HIRING SOMEBODY IN ANY PLACE ON THE PLANET. CAROLINE: LET'S TALK ABOUT ANY PLACE ON THE PLANET, BECAUSE WE KNOW THAT THERE HAS BEEN, PRIOR TO PERHAPS THE CURRENT SLOWDOWN, FEROCIOUS TALENT WARS. NOW PEOPLE START TO LET PEOPLE GO. AND WHAT BECAME CLEAR WAS ITS
HARDER TO LET GO OF CERTAIN EMPLOYEES IN CERTAIN REGIONS. I'M THINKING OF OUR HOME AREA OF EUROPE AT THE MOMENT. HOW IS THAT FACTORING INTO PEOPLE ARE STARTING TO REHAB, PARTICULARLY WHEN IT COMES TO A.I. IT'S QUITE HARD TO LET GO OF WORKERS THERE. HOW DOES THAT FACTOR INTO YOUR SOME OF YOUR CLIENTS' PERSPECTIVE? >> THAT'S ABSOLUTELY TRUE. WE TRY TO HELP INFORM OUR CUSTOMERS WHAT IS THE TRADEOFF. UP TO THE HIRE SOMEBODY IN
FRANCE? THIS IS WHAT U TO THINK ABOUT IT. THE WAY I THINK IS IF YOU ARE COMMITTED TO HIRE SOMEBODY, YOU TAKE INTO ACCOUNT THAT IT MIGHT COST A BIT MORE IF YOU END UP HAVING TO LET THE PERSON GO. BUT AT THE SAME TIME, THAT INDIVIDUAL GETS SIGNIFICANTLY MORE PROTECTIONS AND IS MUCH LIKELY TO LEAVE YOU ADS AN EMPLOYER. THERE'S AN UPS AND DOWNS TO
EITHER SITUATION, BUT ABOVE ALL, WE BELIEVE THAT COMPANIES ULTIMATELY WANT TO HIRE GREAT PEOPLE, AND WE WILL FACILITATE THAT, NO MATTER WHERE THEY ARE. MEANWHILE, COMING UP, SO MANY MORE EXECUTIVE DISCUSSIONS TO HAVE. WE ACTUAL HAVE THE SOME BREAKING NEWS AS WELL, BECAUSE INSTACART HAS STARTED TRADING AT $42 A SHARE. REMEMBER, THEY PRICED THEIR SHARES AT $30 A SHARE, SO NOW WE HAVE A POP IN EXCESS OF SOME 40%. SO $42 A SHARE IN THE OPENING TRADE WHEN IT COMES TO THE PARENT COMPANY WITH A NAME TO STICK WITH, BUT IT IS INSTACART, AND THEY'RE HAVING TO HAVE A SIGNIFICANT RISE ON THE OPENING TRADE. IT'S TAKEN A FEW HOURS, AND OF
COURSE, IT ALWAYS DOES, BUT 40% ON THE NOSE, CURRENTLY UP 39% IN THE FIRST TRADE. WE'VE GOT ONE ABIGAIL DOOLITTLE WHO'S BEEN WAITING FOR THIS MOMENT, AND BOY, IT'S EVEN BIGGER THAN WE HAD THE PREVIOUS WEEK. >> VERY IMPRESSIVE. INDEED, WE HAVE SHARES OF INSTACART TRADING HIGHER BY 39% RIGHT NOW.
WE'RE LOOKING AT A VALUATION THAT IS CLOSER TO $14 BILLION. IT HAD BEEN PRICED, OF COURSE, AT $30 A SHARE, WHICH WOULD HAVE BEEN A ROUGHLY $10 BILLION VALUATION. A VERY STRONG OPENING, UP 42% AT THIS POINT.
THEY RAISED $660 MILLION, AND THEY SOLD $22 MILLION SHARES, $14.11 MILLION GOING TO THE COMPANY, AND THEN $7.9 MILLION GOING TO OTHER INVESTORS. SO YOU CAN IMAGINE THAT SOME OF THESE INVESTORS ARE REALLY PRETTY HAPPY. NOW, IT IS INTERESTING, OF COURSE, THAT 2021 VALUATION, $39 BILLION, BUT THE INSTACART, OR EXCUSE ME, THE I.P.O.
WINDOW THAT WAS OPENED LAST WEEK SEEMS TO BE SUCCESSFUL. RIGHT NOW, FOR INSTACART, AND THEN TONIGHT, OF COURSE, FOR KLAVIYO, AND THEN THERE'S OTHER FILINGS OUT THERE. ONE BIG QUESTION WILL BE TECHNOLOGY NEXT YEAR. THIS IS REALLY IMPORTANT, ESPECIALLY SINCE RATES ARE STILL HIGH. IT PUTS PRESSURE ON SOME OF
THESE HIGH GROWTH ISSUES. NOW, ONE THING I WOULD NOTE THAT AND YOU ED HAVE NOTED ALL HOUR IS THE FACT THAT ARM OPENED VERY STRONG, UP 25%, BUT IN THE THREE DAYS THAT HAVE FOLLOWED, DOWN ABOUT 5% EACH DAY. IT WILL BE INTERESTING TO SEE WHETHER OR NOT THIS ONE CAN HOLD ON TO ITS GAINS. IT'S ALSO INTERESTING, CAROLINE, TO NOTE THE FACT THAT BACK DURING THE PANDEMIC, DURING THE BIG I.P.O., I DON'T KNOW IF BUBBLE IS CORRECT, BUT
YOU HAD BUMBLE, YOU HAD AIRBNB AND SOME OF THE OTHER NAMES POPPING 8 ON% ON THE DAY. NOT QUITE THERE, BUT GIVEN THIS IS THE SECOND BIG I.P.O. OF THE YEAR, UP 39%, NOT SO SHABBY. CAROLINE: $11 BILLION, ABIGAIL DOOLITTLE, THANK YOU. BOY, THE C.F.O. IS GOING TO BE PLEASED WITH THE WAY IN THAT THAT SEEMS TO BE STEERED FOR THE OPENING TRADE, BUT WHAT DO THEY NEED TOEN SURE THIS DEMAND IS THERE? THEY LOCKED IN CORNERSTONE INVESTORS.
>> YEAH, LOCKING IN THE INVESTORS WAS THE KEY TO THE SUCCESS OF THIS I.P.O. AS WE KNOW FOR ARM AS WELL, AS WE KNOW KLAVIYO COMING TONIGHT, IT HAS DONE A SIMILAR THING IN TERMS OF LOCKING IN THOSE BIG NAMES EARLY ON. WHEN WE LOOK AT TRADING TODAY, IT WAS ABLE TO ACHIEVE THE 40% POP, EVEN AS IT INCREASED ITS PRICING RANGE IN THE DAYS LEADING UP TO THE I.P.O., AS WELL AS SELLING AT THE TOP END OF THAT RANGE. AS WE WERE TALKING IN THE LAST
30 MINUTES, WE FOUND THAT KLAVIYO MAY SEEK TO PRICE AT HIGH END OF THE RANGE OR EVEN HIGHER. AND SO YOU'RE SEEING EXCITEMENT COMING INTO THESE STOCKS EARLY ON. WE KNOW THAT THESE BIG CORNERSTONE INVESTORS PLAYED A KEY ROLE IN THE I.P.O., BUT WE ALSO KNOW THAT RETAIL INVESTORS
ARE ALSO PLAYING A VERY KEY ROLE IN THESE FIRST DAY POPS. YOU LOOK AT THE NASDAQ TRADING LAST WEEK, AND YOU LOOK AT THE LIKES OF FIDELITY AND JUST HOW MUCH OWNERS CAME IN THE DAY OF, WHEN IT CAME FROM THE RETAIL FLOW, AND YOU THINK ABOUT THE ROLE OF SOFI AS WELL, ALSO LED BY FORMER GOLDMAN BANKER ANTHONY NOTO, AND THEY ARE THE UNDERWRITER FOR THE FIRST TIME, PUTTING CAPITAL UP IN THE INSTACART LISTING. AGAIN, THERE ARE CRITICAL EVENTS. THE FED DECISION TOMORROW, KLAVIYO ALSO LOOKING AHEAD TO GET AHEAD OF ANY POTENTIAL VOLATILITY IN THE MARKET.
WHAT AN INTERESTING DAY TO LIST, EVEN WITH THE S&P DOWN, THE NASDAQ DOWN, THE NASDAQ 100 AND COMPOSITE, THE SOX SEMICONDUCTOR INDEX DOWN, YOU ARE GETTING A 40% POP AT OPENING TRADE FOR INSTACART, AS WELL AS MORE EXCITEMENT AROUND FUTURE I.P.O.'S, TO THE POINT YOU'RE MAKING, MORE IN THE PIPELINE. BIRKENSTOCK IS ALSO LOOKING TO GO PUBLIC. A LOT OF THESE COMPANIES WITH
A.I. PLAY ALSO LOOKING TO GO PUBLIC. OUR SOURCES TELLING US PEOPLE TRYING TO REALLY FRONT LOAD THE I.P.O.'S INTO THE FIRST QUARTER OF NEXT YEAR, TRYING TO REALLY CAPITALIZE ON ALL OF THE INVESTOR INTEREST COMING IN.
CAROLINE: AHEAD OF ANY POLITICAL DISRUPTION THAT IS MIGHT COME AS WE LOOK TOWARDS AN ELECTION AS WELL. FANTASTIC TO GET THE INS AND OUTS. I WANT TO GIVE CONTEXT, BECAUSE CONTEXT IS EVERYTHING. AND JACKIE HAS THAT FOR US. YOU'VE BEEN FOLLOWING INSTACART
FOR YEARS, AND IT'S INTERESTING, I LOOK BACK TO A PRESS RELEASE THAT WAS IN 2020 WHEN THE COMPANY RAISED $600 MILLION BACKED BY DI CAPITAL PARTNERS, AT A VALUATION OF $7.6 BILLION. TODAY THEY RAISED $60 BILLION, AND THEY GO PUBLIC. IT'S BEEN A LONG, OLD ROAD, JACKIE. >> IT'S BEEN OVER 10 YEARS IN THE MAKING, AS A STARTUP, INSTACART RAISED NEARLY $3 BILLION FROM HUGE INVESTORS, FIDELITY, D1, TIGER. SINCE THEY, THEY REALLY MATURED AS A BUSINESS. LET'S TAKE A STEP BACK BEFORE
THEY TOOK THE HELM A FEW YEARS AGO. THE BUSINESS WAS RUN BY BY A PERSON WHO REALLY PLACED THE CONSUMER-FACING APP AT THE FOREFRONT OF THE BUSINESS, AND IT GOT A MAJOR TAIL WIND WITH THE PANDEMIC. PEOPLE ORDERING ONLINE, BUT THAT COULDN'T STICK AROUND FOREVER. YOU HAD COMPETITION ROLLING IN FROM UBER AND DOOR DASH, OTHER BIGGER PLAYERS. WAL-MART STARTING ITS OWN DELIVERY BUSINESS.
AMAZON TRYING TO GET INTO THE PLAY. YOU HAD THE BUSINESS REALLY GETTING PRESSURED BY INVESTORS AND THE MARKET REALLY DIVERSIFIED ITS REVENUE STREAMS. AND WHEN THEY CAME IN, AS YOU REMEMBER, SHE WAS A FORMER META FACEBOOK EXECUTIVE WHO REALLY BUILT THAT MOANIZATION STRATEGY, INCORPORATE ADVERTISING, AND IT WAS NO DIFFERENT WHEN THEY SAME TOE INSTACART, REALLY BUILT OUT THE REVENUE STREAM. ONE OF THE THINGS WE LEARNED, THAT ADVERTISING REVENUE NOW COUNTS FOR 30% OF ITS OVERALL REVENUE. IT'S GOING TO BE INCREDIBLY IMPORTANT. THIS IS NOT JUST ABOUT SHOWING,
LOOK, WE'RE GIVING LIQUIDITY BACK TO OUR EMPLOYEES, BUT THIS IS THE BUSINESS THAT'S NOW MATURE AND HAD WHAT THEY HAVE TO OFFER GOING FORWARD. CAROLINE: WELL SAID. CONTEXT CHANGES EVERYTHING. MEANWHILE, I AM NOTING THAT THE CONTEXT IS THIS IS A FEMALE BRINGING AN I.P.O. LESS THAN 1% OF I.P.O.'S BROUGHT BY WOMEN. I KNOW IT WAS THOUGHT OF AS A LEADER, IT DOESN'T WHETHER SHE'S FEMALE, BUT, OF COURSE, FOR SOME, IT'S WORTH NOTING. FROM NEW YORK, I'M VERY PLEASED TO SAY THAT DOES IT FOR THIS EDITION OF "BLOOMBERG TECHNOLOGY." ED:
RECAP THE SHOW ON OUR PODCAST. FIND IT WHEREVER YOU GET YOUR TERMINAL, THIS IS "BLOOMBERG TECHNOLOGY."
2023-09-21 16:48
Show Video
Other news