Bloomberg Technology 08/15/2023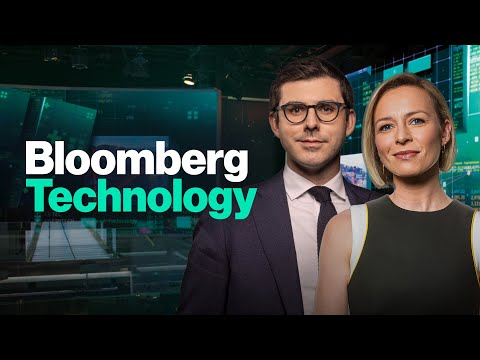 Show Video
ANNOUNCER: FROM THE HEART OF WHERE INNOVATION, POWER, MONEY COLLIDE. FROM SLICK VALLEY AND BEYOND, THIS IS "BLOOMBERG TECHNOLOGY" WITH CAROLINE HYDE AND ED LUDLOW. CAROLINE: I'M CAROLINE HYDE AT BLOOMBERG'S WORLD NEW YORK. ED: I AM ED LUDLOW IN SAN FRANCISCO. CAROLINE:
COMING UP, THE OUTLOOK FOR CHINA'S TECH SECTOR AND THE BIGGEST COMPANIES ARE PREPARING TO REPORT RESULTS, HOW WILL THE SLOWING GROWTH PICTURE FOR CHINA WEIGH ON INVESTOR SENTIMENT? ED: PLUS WE TALK THE STATE OF ELECTRIC VEHICLES. WE SPEAK TO THE CEO ABOUT THE DEAL. CAROLINE: STUDIO GIANTS OFFER A NEW DEAL TO STRIKING RIGHT SERVERS -- WRITERS IN HOLLYWOOD. FIRST, WE DIG INTO THE MARKETS
AND LOOK AT HERE IN THE U.S., STRONG ECONOMIC DATA OVER IN CHINA A SLOWING PICTURE AND WE MARRY IT TOGETHER WITH WHAT IS HAPPENING IN THE U.K.. FROM A MACRO PERSPECTIVE, THE NUMBERS ARE SO SORRY -- ARE SO STRONG, RETAIL SALES RISING MORE THAN EXPECT TO, WHAT IS THAT MEAN FOR A FEDERAL RESERVE HAS TO PERHAPS KEEP PUSHING BACKING US A STRONG ECONOMY? THE NASDAQ A TO AND ALL THE MAJOR BENCHMARKS IN THE UNITED STATES ON THE LOWER SIDE. INTERESTINGLY, WE ARE BUYING THE DIP WHEN IT COMES TO BONDS. WE HAVE SEEN THE YIELDS WHICH HIRE THE LAST FEW DAYS. NOTABLY WHEN WE THINK ABOUT A FED THAT HAS HIS BATTLE TO THE METAL, WE DO SEE THE SELLOFF IN BOND MARKETS. YOU SEE THE BUYING ON THE
TWO-YEAR AND ACROSS THE CURVE AS IN FACT WE SEEM TO HIT YIELDS THAT SEEM APPETIZING, 4.92, 4.9 THREE ON THE TWO-YEAR. I BRING YOU AN ECONOMIC PERSPECTIVE ON THE POND, A DAY AFTER IV PO OPENING OFFICES, STRONG WAGE INFLATION. A RECORD NUMBER FOR WAGE GROWTH IN THE U.K. MEANING COULD WE SEE AN OUTSIZED 50 BASIS POINT MOVE FROM THE BANK OF ENGLAND AGAIN? THAT IS WHAT SOME OF THE PARTICULAR BANKS ARE LOOKING AT. THE POUND UP. TO WHAT IS HAPPENING IN THE WORLD BITCOIN, EVEN THOUGH WE SEE SOME MORE BUYING IN OTHER ALTCOINS, VOLUMES RISING, WE STILL HAVE 29,000 LEVEL, WE CANNOT BREAK IT WHEN IT COMES TO THE OJI THAT IS BITCOIN. I KNOW YOU WANT TO DRILL INTO WHAT THE MICRO PICTURE IS OF TODAY WHAT IS HAPPENING IN CHINA. ED: THE STORY IS THE CONCERN ABOUT
CHINA'S ECONOMY, UNDERPERFORMANCE IN THE U.S.-LISTED SHARES OF CHINESE TECHNOLOGY COMPANIES. I'M LOOKING AT THE LARGE CAP, NASDAQ CHINA INDEX BOTH DOWN IN THE REGION OF 1.5%. CHINA CENTRAL BANK CUT INTEREST RATES, KEY INTEREST RATE, BY THE MOST SINCE 2020. THERE IS CONCERN ABOUT THE CONSUMER AND PROPERTY MARKET. THIS IS THE PICTURE IN THE MOMENT.
HE ALSO GO TO THE YEAR-TO-DATE PICTURE, THE U.S. TECHNOLOGY IN PUBLIC MARKETS VERSUS CHINA. THERE IS A REASON FOR THIS, VERY CLEAR. THE NASDAQ 100 TECH HEAVY INDEX MASSIVELY OUTPERFORMING THE HANG SENG TECH WHICH IS A HONG KONG CHINA TECH SHARES. THE STORY FOR THE NASDAQ 100, AI, GIVING MOMENTUM AND INVESTOR INTEREST YEAR-TO-DATE, NOT SO MUCH IN CHINA AND I SAY THAT BECAUSE THIS WEEK WE EXPECT CHINA'S REGULATORS TO SHOW THEIR HAND IN TERMS OF HOW THEY PLAN TO REGULATE AI IN THEIR COUNTRY. WE NOTE ABOUT THE DOZEN -- THE DOMESTIC PLAYERS. LET'S BRING OUT THE CALENDAR
FOR CHINA TECH THIS WEEK. TALK ME THROUGH THIS BECAUSE IT IS A BUSY WEEK AHEAD FOR EARNINGS OUT OF CHINA. CAROLINE: WE HAVE ALREADY ALIBABA MAKING US ALL TAKE A BREATH LAST WEEK SEEING OUTPERFORMANCE CANNOT BE READ OR READ IT -- BE REITERATED. WE ALSO HAVE THE LIKES OF BAIDU, A KEY FOCUS OF CONSUMER, OF DESIRE TO BE PURCHASING AND ABILITY TO SPEND AT THIS MOMENT. WHAT WE DO SEE, A CHINESE AUTHORITY HAVING TO PUSH ON THE ECONOMY, UNLIKE IN THE U.S. WHERE WE WERE WHETHER THE FEDERAL BE A FORCE RAISING RATES, HAVING TO SLOW DOWN THE ECONOMY.
WE ARE LOOKING AT RAY CUTS IN CHINA, AT A MACRO PICTURE THAT COULD BE HEADWINDS WITH THESE BIG TECH COMPANIES BUT ALSO, AND I THINK THIS IS GOOD YOU POINT OUT, HOW FAR THESE COMPANIES THEY ARE UNDERPERFORMING THE U.S. WITH SOME COMPANIES ADDED TO THE MARKET CAP SINCE MAY. THIS IS ABOUT A REGULATORY OVERLOOK, THE WAY IN WHICH WE SEE A CHANGING OF THE PENDULUM SWING THAT PERHAPS WE SEE MORE SUPPORT FROM THE TECH SECTOR IN CHINA. ED: THE EXPECTATION IS AT ODDS WITH A BACKWARDS LOOKING DATA SO THE PREVIEWS FOR TENCENT AND JD BOTH AT THE BLOOMBERG TERMINAL THIS MORNING, TENCENT EXPECTED TO RECORD ITS FASTEST PACE OF REVENUE GROWTH ANY YEAR AND THEY HAVE THE BIGGEST INTERNET READER IN CHINA IS REBOUNDING. A SIMILAR STORY, PHYSICAL GOODS REBOUNDED LAST MONTH, JD WILL BE FINE. THE NEWS OVERNIGHT IN THE DATA DOES NOT TELL US THAT.
IT IS COMPLETELY PAINTING A CONTRADICTORY PICTURE. >> I THINK THAT'S WHY WE WANT TO THINK ABOUT THE MACRO AFFECTING THE MICRO. LET'S BRING IN BRIGHT GROUP -- BRIGHT GROUP PRINCIPAL. WE DISCUSSED IT ON HOW ODDLY, AND I'M HEARING IT FROM J.P. MORGAN, THEIR VIEW IS WE COULD SEE BIG TACK OUTPERFORM THE REST OF INDUSTRIALS, PARTICULARLY THE BANKS, REAL ESTATE OVER IN CHINA, BECAUSE THE REGULATORY HURDLES ARE BACK ON MACRO HEADWINDS AFFECTING THE OTHER SECTORS. DOES THAT RING TRUE TO YOU? >> WHAT IS RINGING TRUE IS JUST HOW NEGATIVE THE NUMBERS ARE COMING OUT OF THE AREA SO WE ARE DUE FOR GOOD NEWS HOPEFULLY WITH THE TECH COMPANIES NUMBERS YOU'RE TALKING ABOUT.
LET'S TALK FOR A MOMENT ABOUT WHAT HAS COME OUT OVERNIGHT. THE LATEST NUMBERS COMING OUT OF CHINA, CONTINUING TO SHOW HIGH-TECH MANUFACTURING IS DOWN OVERALL, EXPORTS ARE DOWN, CONSUMPTION IS DOWN, OPERATING MARKET SALES ARE DOWN, THE GOVERNMENT AS WE MENTIONED HERE, IT IS REACTING BY CUTTING RATES IN ORDER TO TRY TO STIMULATE BUSINESS AND CONSUMER LENDING. TO DATE, THAT HAS NOT HAPPENED. THEY HAVE STOPPED TRACKING UNEMPLOYMENT RATES BECAUSE THOSE NUMBERS CONTINUE TO RISE AND OVERALL UNEMPLOYMENT ROSE A LITTLE BIT THIS PAST MONTH. SO AGAIN, THE OVERALL PICTURE IS DIFFICULT SO WE NEED TO SEE GOOD NUMBERS COMING FROM THE TECH SECTOR COMPANIES AND, THOSE NUMBERS SAY THERE IS POTENTIAL FOR THE COMPANIES. ED: HERE ON "BLOOMBERG TECHNOLOGY," WE TALK ABOUT THE FED AND HIGHER INTEREST RATES BECAUSE THEY DISCOUNT THE PRESENT VALUE OF FUTURE CASH FLOWS FOR THE TECH SECTOR. IMPACTING PUBLIC COMPANIES, BUT
ALSO BY PEER PROXY PRIVATE COMPANIES. EXPLAIN TO OUR AUDIENCE WHY CHINA CUTTING INTEREST RATES WOULD IMPACT CHINA'S TECHNOLOGY SECTOR OR HELP SUPPORT IT. >> CHINA'S TECHNOLOGY SECTOR HAS BEEN EATEN UP OVER THE PAST COUPLE YEARS BECAUSE OF THE CHINESE GOVERNMENT'S RECTIFICATION CAMPAIGN REALLY LOOKING AT THE TECH SECTOR, NOT HELPING IT CONTINUE TO GROW BUT OVERSEEING SOME OF THE BIGGEST COMPANIES BEING TAKEN APART SO THE GOVERNMENT CAN CONTROL THEM BETTER. HOWEVER, THIS YEAR, THE STORY IS DIFFERENT. THE CHINESE GOVERNMENT LOOKING AT THE OVERALL MACRO ECONOMIC, RECOGNIZING THE PRIVATE SECTOR, MOST INNOVATIVE COMPANIES IN CHINA'S PRIVATE SECTOR BEING TECHNOLOGY COMPANIES, NEED TO HAVE THE CONFIDENCE TO CONTINUE TO GROW, TO BORROW MONEY AND CONTINUE TO INVEST IN THE DOMESTIC ECONOMY SO THAT THEY CAN GET CONSUMERS OUT THERE SPENDING, USING SOME OF THOSE PLATFORMS. SO LOWERING THE
RATES, WHAT THE GOVERNMENT DID AGAIN OVERNIGHT, IS MEANT TO BE A SIGNAL TO TECH COMPANIES AND OTHER COMPANIES IN CHINA TO BORROW MORE MONEY TO GROW. ED: THIS IS SUCH A TIMELY CONVERSATION BECAUSE WE ARE TALKING ABOUT CHINA'S DOMESTIC ECONOMY AND OF THE SAME TIME A LOT OF THE NEWS CYCLE IS ABOUT ITS STANDING IN THE WORLD AND WHAT INTERNATIONAL POWER'S ARE DOING, VIS-A-VIS CHINA. CAROLINE: WE ARE AWAITING FOR RAMONDA TO GO OUT, FOCUS ON COMMERCE, WE HAVE HAD TREASURY SECRETARY YELLEN IN CHINA, ALL AMID YET MORE AND MORE -- ADVERSARIAL COMMENTS COMING FROM PRESTON BIDED HIMSELF WHEN IT COMES TO LEADERSHIP IN CHINA. FROM THAT PERSPECTIVE, HOW DO YOU SEE THE TENSIONS ABOUT US AND U.S. INVESTORS PUTTING MONEY INTO CHINESE NAMES? IS THIS SOMETHING THEY SHOULD BE RETICENT AT THE MOMENT? AMY: THE U.S. GOVERNMENT IS DEMONSTRATING AND
WANTS TO RESTRICT SOME AREAS OF OUTBOUND INVESTMENT FLOWS TO CHINA. LAST WEEK, DROPPING THE LONG-AWAITED EXECUTIVE ORDER BY THE BIDEN ADMINISTRATION WHICH WILL CREATE NOTIFICATION SYSTEM, AND SOME RESTRICTIONS, VERY NARROWLY FOCUSED, EVEN WITHIN TECHNOLOGY ON AI, CONSEQUENTLY YOU DOING -- QUANTUM COMPUTING, SEMICONDUCTOR, U.S. INVESTMENT INTO CHINA AND AREAS OF CONCERN BECAUSE THE ADMINISTRATION SEES SOME INVESTMENT FLOWS GOING TO CHINA'S MILITARY AND DEVELOPING ITS SURVEILLANCE INDUSTRY.
SO SOME AREAS ARE GOING TO CONTINUE TO BE RESTRICTED. HOWEVER, I THINK IT IS IMPORTANT TO SAY WITH SECRETARY RAMONDA ON HER WAY, AFTER CARRY, AFTER YELLEN, AFTER SECRETARY BLINKEN ALREADY VISITED CHINA, WE HAVE INVITED CHINA'S FOREIGN MINISTER TO COME TO THE UNITED STATES. THE TWO SIDES ARE TRYING TO NAVIGATE THIS DIFFICULT RELATIONSHIP. NEITHER SIDE IS WILLING TO SAY THEY WILL LET UP ON TECHNOLOGY SO RESTRICTIONS IF THEY IMPACT NATIONAL SECURITY. ED: HOW IMPORTANT A BATTLEGROUND IS ARTIFICIAL INTELLIGENCE TO CHINA? AMY: CRITICAL. ABSOLUTELY CRUCIAL. THESE EXPORT CONTROL RESTRICTIONS AS WELL AS THIS NEW OUTBOUND INVESTMENT TOOL TO RESTRICT SOME U.S.
FLOWS ARE GOING TO BE VERY IMPORTANT FOR CHINA TO LOOK AT, TO SEE IF OTHER COUNTRIES EMULATE THOSE OUTBOUND INVESTMENT RESTRICTIONS SPECIFICALLY IN AI BECAUSE THE CHINESE GOVERNMENT DOES NOT REALLY HAVE THE ABILITY YET TO BE ABLE TO DOMESTICALLY PRODUCE A LOT OF THE TECHNOLOGY, PARTICULARLY THE HARDWARE, NECESSARY FOR THOSE AI APPLICATIONS. CONTINUING TO INVITE, ENCOURAGE, SUPERVISE TECHNOLOGY INVESTMENT INTO CHINA IS IMPORTANT. SO IMPORTANT THE STATE COUNCIL ON SUNDAY RELEASED BETTER ENCOURAGING INBOUND INVESTMENT INTO CHINA IN MANY TECHNOLOGY SECTORS. ED: OUR THANKS TO AMY CELICO, PRINCIPAL WITH ALBRIGHT STONEBRIDGE GROUP, ONE OF THE ADVISORS IN THE CHINA SPACE. LET'S STAY IN THE REGION AND THING ABOUT TAIWAN. THE TAIWANESE VICE PRESIDENT IS
SEEKING TO REASSURE VOTERS HE IS A STEADY SET OF HANDS AS HE CAMPAIGNS TO BECOME THE SELF GOVERNED ISLANDS NEXT ALERE -- NEXT LEADER. HE SPOKE WITH "BLOOMBERG BUSINESSWEEK" TO TELL US ABOUT MANAGING RELATIONS WITH MAINLAND CHINA AND THE EXPANSION OF CHIP MANUFACTURER TSMC. >> [SPEAKING TAIWANESE] >> WE MUST ABIDE BY THE TRUTH WHICH IS WHAT I MEAN BY PRAGMATISM. IT IS TAIWAN IS ALREADY A SOVEREIGN INDEPENDENT COUNTRY FOR THE REPUBLIC OF CHINA. IT IS NOT PART OF THE PEOPLE'S REPUBLIC OF CHINA. THE R.O.C.
AND P.R.C. ARE NOT SUBORDINATE ONE ANOTHER. IT IS NOT NECESSARY TO DECLARE INDEPENDENCE. >> WHAT IS YOUR ROADMAP TO FORMAL INDEPENDENCE? >> MY RESPONSIBILITY IS TO MAINTAIN THE STATUS QUO IN THE TAIWAN STRAIT WHILE PROTECTING TAIWAN AND MAINTAINING DEMOCRACY, PEACE, AND PROSPERITY. NO SUCH FRAMEWORK EXISTS. WE MUST WORK TO MAINTAIN THE
PEACEFUL STATUS QUO BECAUSE TAIWAN IS ALREADY A SOVEREIGN COUNTRY. >> HOW CONFIDENT ARE YOU THE U.S. WILL HAVE TAIWAN'S BACK SHOULD THE SITUATION WITH CHINA ESCALATE? >> THE U.S. IS A CLOSE FRIEND OF TAIWAN. WE ARE PARTNERS IN A NUMBER OF AREAS FROM POLITICS, THE ECONOMY, HUMAN RIGHTS, TO OUR SOCIETY. BECAUSE TAIWAN'S SECURITY CHALLENGES ARE A GLOBAL CONCERN, THE UPKEEP OF PEACE AND STABILITY IN THE TAIWAN STRAIT AND AND A PACIFIC REGION FULFILLS THE COMMON INTEREST OF THE INTERNATIONAL COMMUNITY. I BELIEVE ALL DEMOCRACIES IN
THE WORLD, INCLUDING THE U.S., WOULD BE AWARE OF HOW TO RESPOND IF SUCH A SCENARIO WHERE TO TAKE PLACE. >> WHAT DO YOU WANT THE WORLD TO KNOW ABOUT YOU PERSONALLY? >> I AM A RATIONAL AND STEADY LEADER, I KNOW HOW WE CAN RESPOND TO THE CHALLENGES WE FACE AS A COUNTRY, I ALSO UNDERSTAND THE SERIOUS, COMP LIKES ISSUE ASH NATURE OF ISSUES CALL FOR RATIONAL AND STEADY LEADERSHIP.
THIS WILL ENABLE OUR COUNTRY TO MOVE FORWARD AMID CHANGING GEOPOLITICAL CIRCUMSTANCES. CAROLINE: THAT WAS THE TIME WHEN HE IS VICE PRESIDENT THERE. IN A BLOOMBERG EXCLUSIVE.
COMING UP, WE WILL BE JOINED BY A CEO TO DISCUSS THE NASDAQ TRADING DEBUT. ED: BIG FOCUS ON ASIA TECH. THE TECH GIANT'S U.S. ADR DROPPING THE MOST ON RECORD AFTER SALES MISSED ESTIMATES, A SHARP TO KLEIN NOT JUST IN THE E-COMMERCE BUSINESS BUT GAMING REVENUE AS WELL.
THAT LIMITED THE SINGAPORE TECH GIANT AND IT IS SOMETHING WE HAVE NOT SPOKEN ABOUT IN A WHILE BUT LOOK AT THAT RESOLVE. ED: VIETNAM'S LARGEST ELECTRIC VEHICLE MAKER SAW SURGE OF SHARES AFTER MERGING WITH SPAC BLACK SPADE ACQUISITION. FOR MORE THIS SPRING IN THE VIN FAST CEO, AN IMPRESSIVE DEBUT AFTER THE SPEC TRANSLATION -- TRANSITION CLOSED. THENFAST TOLD BLOOMBERG THE PURPOSE OF GOING PUBLIC WAS NOT TO RAISE FUNDS. WAS THIS A MARKETING EXERCISE TO GET VINFAST'S NAME OUT THERE? THUY: THANK YOU. WE HAVE BEEN WORKING ON THE U.S. DISTRICT FOR LIKE TWO YEARS AND
WE ARE HAPPY WE MADE IT TODAY. VINFAST HAS BECOME A PUBLICLY LISTED COMPANY IN THE U.S.. IT IS NOT A MARKETING, IT IS A MILESTONE WE WANT TO ACHIEVE, BECOMING A GLOBAL COMPANY. ED: I HAVE COVERED MANY ELECTRIC VEHICLE MAKERS THAT HAVE GONE PUBLIC VIA SPAC, I WILL NOT LIST THEM BUT NOT MANY HAVE BEEN SUCCESSFUL THUS FAR. DO YOU NEED TO RAISE MORE CAPITAL? ARE YOU SPEAKING WITH SOVEREIGN WEALTH FUNDS AS AN EXAMPLE TO RAISE CAPITAL, TO GROW -- GROW QUICKLY IN THE UNITED STATES? THUY: A LOT OF EV COMPANIES HAVE GONE PUBLIC BY WAY OF SPAC. WE ALREADY HAVE A LINEUP OF
VEHICLES, SEVEN MODELS OF EV'S THAT WE HAVE ANNOUNCED TO THE MARKET. WE HAVE MANUFACTURER 100,000 VEHICLES. WE HAVE BEEN DELIVERED GROUP -- CLOSE TO THOUSAND EV'S, MOSTLY IN VIETNAM BUT ALSO IN THE U.S. AND REFINISH THE OBLIGATION OF OUR VEHICLES TO THE EU SO WE HAVE -- WE ARE VERY DIFFERENT FROM OTHER COMPANIES BECAUSE WE WERE READY WHEN WE GOT LISTED.
CAROLINE: TALK ABOUT THE GLOBAL AMBITIONS BECAUSE YOU SAY YOU ARE DIFFERENT FROM OTHER EV'S BUT WHAT MANY IN EV EXPERIENCES DURING GROWING IS RECALLS. PERHAPS THE ODD CRITICAL, UNFLATTERING REVIEW AND YOU MANAGED TO AVOID THAT THUS FAR. HOW DO YOU NAVIGATE THAT IN THE U.S. TO RECTIFY PERHAPS THE PR HIT YOU SUSTAINED FROM THOSE POOR REVIEWS AND RECALLS? THUY: IF YOU LOOK AT THE REVIEWS AND PUBLICITY ABOUT US, MOST ARE POSITIVE OR AT LEAST NEUTRAL.
THERE HAVE BEEN SOME NEGATIVE REVIEWS. WE TAKE THEM CLOSE OUR HEART, WE REFLECT ON THE FEEDBACK FROM THOSE REVIEWS AND WE MAKE OUR VEHICLES BETTER. WE UPDATE THE SOFTWARE, WE MAKE THE VEHICLES BETTER. WE APPRECIATE THE FEEDBACK FROM THE PUBLIC, FROM THE CONSUMERS, BECAUSE IT IS A WAY FOR US TO BECOME BETTER. CAROLINE:
AND IT AFFECTS YOUR OWN WORKFORCE. TALK ABOUT THE U.S. WORKFORCE. YOU CONSOLIDATED, SAYING GOODBYE TO CERTAIN INDIVIDUALS, PUT TOGETHER NORTH AMERICA MORE BROADLY. ARE YOU GOING TO EXPAND? I KNOW YOU ARE GOING TO PUT MANUFACTURING HERE. THUY:
I THINK VINFAST AND VINGROUP OPTIMIZE ON OUR RESOURCES AND RESTRUCTURING OF NORTH AMERICA WAS PART OF THE OPTIMIZATION OF THE RESOURCES. WE ALWAYS TRY TO BECOME BETTER. IN THE U.S. WITH NORTH CAROLINA PLANT, WE STARTED EXPANDING AND STARTED HIRING PEOPLE. I THINK WE'RE AT THE EARLY STAGE OF BUILDING THE PLANT NOW BUT AS THE PLANT IS GETTING CLOSER TO OPENING, THEN WE START BRINGING IN MORE PEOPLE. ED: YOUR FOUNDER COMMITTED ABOUT $2 BILLION OF HIS OWN PERSONAL CAPITAL TO VINFAST. WILL THE FOUNDER HAVE TO PUT MORE MONEY
IN? I WANT TO GO BACK TO THIS IDEA OF SOVEREIGN WEALTH FUNDS. IN TERMS OF THE CAPITAL NEED, WHERE ARE YOUR PRIORITIES TO RAISE? THUY: WE HAVE THE COMMITMENT FROM OUR SHAREHOLDER GROUP AND CHAIRMAN, UP TO TWO POINT $5 BILLION, SO WE CONTINUE -- CAN CONTINUE ON OUR PATH. WE HAVE BEEN TALKING AS PART OF THE TRADITIONAL IDEAL TO THE INVESTORS AND AFTER BECOMING PUBLIC TODAY, WE WILL CONTINUE THE DIALOGUE WITH A LOT OF INVESTORS SOVEREIGN WEALTH FUNDS BUT MANY ARE INSTITUTIONAL INVESTORS AS WELL. WHEN THE TIME IS RIGHT FOR ANOTHER TRANSACTION, FOR THE TRANSACTION TO BRING SIGNIFICANT FUNDING FOR VINFAST, WE WILL DO SO. MEANWHILE, WE HAVE REGULAR CONVERSATIONS WITH OUR -- POTENTIAL INVESTORS. CAROLINE:
I'M SURE THEY ARE EYEING THE SUCCESS OF THIS PARTICULAR SPAC LISTING THUS FAR. THANK YOU SO MUCH, AMY CELICO -- WE THANK YOU, THUY LE, VINFAST CEO. CAROLINE: LOOKS LIKE THE MODEL S AND ED: TIME FOR TALKING TECH. TESLA IS ADDING NEW ITERATIONS TO THE MODEL S AND MODEL X TWO ITS LINEUP THAT COST $10,000 MY -- LESS THAN THEIR BASE PRICES. IN BEIJING, THE GOVERNMENT WILL IMPLEMENT SWEEPING NEW REGULATIONS FOR ARTIFICIAL INTELLIGENCE SERVICES THIS WEEK WITH SEVEN AGENCIES TAKING RESPONSIBILITY FOR OVERSIGHT.
MICHAEL BURRY'S SCION ASSET MANAGEMENT EXITED STAKES IN ALIBABA AND JD.COM IN THE SECOND QUARTER, FILINGS SHOW EXITED IN THE CHINESE TECH GIANTS THAT HAVE BEEN HEDGE FUNDS BIGGEST HOLDINGS. CAROLINE: ISN'T THAT INTERESTING AS WE ARE TALKING ABOUT CHINA AND THE EARNINGS COMING UP AND SOME OF THE RETICENCE, WHETHER THAT PUSHBACK AGAINST REGULATION CAN BEGIN TO CONTINUE THE GRIND HIGHER IN THE STOCKS. LET'S TALK TO SONALI BASAK WHO IS HERE TO TALK ABOUT IT WAS NOT JUST MICHAEL BURRY MAKING MOVES IN TECH STOCKS, WHERE ELSE DID YOU SEE MOVEMENT? SONALI: WE TAKE A LOOK AT THESE MOVEMENTS, FROM THE END OF THE SECOND QUARTER. IT HAS BEEN WEEKS.
THE REASON I SAY THAT IS BECAUSE SOME OF THE MOST INTERESTING MOVEMENT HAPPENED AMONG THE MOST HIGH-PROFILE HEDGE FUNDS, PARTICULARLY IN THE TECHNOLOGY WORLD. WHO ARE THEY? J SCULPIN FOR EXAMPLE, THERE WERE SIGNIFICANT AMOUNT OF SALES , THEY REDUCED ITS TECH STAKES BY MORE THAN 5%. SAME THING WITH MAVERICK AND IF YOU LOOK AT WHAT THEY DID IN THE QUARTER ALONE, THEY SOLD OUT ABOUT 180 SIX STOCKS AND ADDED 129 SO THERE'S A LOT GOING ON AT MAVERICK BUT THE TEXT STATES WERE REDUCED BY ABOUT 3.5 PERCENT. WHEN YOU LOOK AT THE INDUSTRY, WHAT ALL GLOBAL FUND MANAGERS, HEDGE FUNDS, SOVEREIGN WEALTH FUNDS, IT INCREASED MEANINGFULLY. THIS IS AGAINST THE GRAIN. ANOTHER HUB, WHEN THEY TRIMMED THEIR STAKES THEY TRIMMED NVIDIA, META, NESTLE -- TESLA, NET LIKES. SOME COULD BE PROFIT-TAKING BUT
IT IS INTERESTING TO SEE SOME OF THE BIGGEST TIGER FUNDS GO INTO DIFFERENT PLACES. YOU ARE LOOKING AT TIGER GLOBAL FOR EXAMPLE AND APOLLO STEAK AND D1 AS WELL, GOING INTO REAL ESTATE INVESTMENT TRUSTS. LOOKING FOR OTHER PLACES AS THEY SEEK TO CAPITALIZE ON THIS PART OF THE MARKET. ED: THERE IS ALSO THE ACQUIRING PART, MICHAEL BURRY, SCION ENDED WITH EXPEDIA AS ITS BIGGEST HOLDING OUTING 100,000 SHARES WORTH, $10.9 MILLION. SONALI BASAK, THANK YOU.
COMING UP, PROPOSALS BACK BY NETFLIX AND DISNEY TO THE HOLLYWOOD WRITERS. WHEN WILL THE STRIKE COME TO AN END? NEW DETAILS NEXT. FROM SAN FRANCISCO AND IN NEW YORK, THIS IS BLOOMBERG TECHNOLOGY.
ED: WELCOME BACK TO "BLOOMBERG TECHNOLOGY." ED LUDLOW IN SAN FRANCISCO. CAROLINE: ED: I THINK WE'RE ABOUT HALFWAY THROUGH THE TRADING DAY AND SOME OF THE STRONG ECONOMIC DATA MEANS IT IS GOOD NEWS MEANS BAD NEWS WHEN IT COMES TO THE STOCK MARKET. IT IS NOT JUST CAUTION ABOUT RETAIL SALES GROWING FASTER THAN ANTICIPATED AND WHAT THE FED NEEDS TO PULL BACK ON THIS ECONOMY WOULD ALSO CHINA, THE MOVES THERE, ECONOMIC DATA COMING IN WEAK. EVEN THOUGH WE GET THE CUT IN CHINA, NOT ENOUGH TO CHANGE SENTIMENT, AND THE GOLDEN DRAGON, NASDAQ GOLDEN DRAGON, BIG CHINESE TECH NAMES TRADING IN THE U.S. 1.6% EVEN THOUGH WE HAVE
EARNINGS WHICH ALIBABA LOOKED GOOD LAST WEEK. LOOKING AT 10 YEAR YIELD THAT IS FLAT ON THE DAY. WE HAVE SEEN BUYING, DIP A BUYING WITH CALL IT AFTER YIELDS PUSH HIGHER. WE ARE STEADY ON THE TENURE AMID WHAT WE TRY TO SEE, THE PUSH AND PULL AWARE CENTRAL BANKS GO, PARTICULARLY IN THE U.K. U.K.
AS WAGE GROWTH RANKS UP. LET'S LOOK AT INDIVIDUAL NAMES, BRIEFLY I WANT TO SHINE AND I OWN NVIDIA. MOST POINTS ADDED TO THE NASDAQ 100 FROM THIS PARTICULAR NAME, UP OR THAN 2% AS WE SEE UBS AND MORGAN STANLEY BULLISH SAYING IT IS THE KINGMAKER IN AI. GRINDER UP 12%, MORE THAN 20% EARLIER, EARNINGS LOOK GOOD IN RAISING ITS GUIDANCE. CAN YOU TESLA, OFF BY 2%. I KNOW THE -- YOU KNOW THIS MORE THAN ANYONE, PRICES COME DOWN IN CHINA, FOCUSING ON VOLUME OVER PROFITABILITY. ED: BIG TIME.
IT IS NOT A PRICE CUT BUT IT IS TWO DAYS OF THEM LOWERING PRICES . HOLLYWOOD STUDIOS HAVE MADE A NEW OFFER TO STRIKING SCREENWRITERS. THE PROPOSALS INCLUDE SHARING OF VIEWER DATA ON STREAMING AND ASSURANCES THE SCREENWRITERS THAT AI WILL NOT REPLACE THEM. THAT IS ACCORDING TO BLOOMBERG SOURCES. LET'S BRING IN BLOOMBERG'S ENTERTAINMENT EDITOR CHRIS PALMERI. WE HAVE A LOT OF DETAILS ABOUT
WHAT THIS AUGUST 11 OFFER WAS. RUN US THROUGH THAT. >> AS YOU MENTIONED, THESE ARE BIG CONCESSIONS BECAUSE THERE WERE STICKING POINTS THAT HAVE THE WHOLE DEAL FALLING APART LAST MAY. ARTIFICIAL INTELLIGENCE PREVIOUSLY THE STUDIOS WERE NOT SAYING DEFINITIVELY, THEY JUST WANTED TO KEEP MEETING TO DISCUSS AND NOW THEY SAY THEY WILL PUT SOMETHING IN WRITING THAT SAYS WRITERS WILL HAVE JOBS . STREAMING DATA, THIS WAS A HUGE THING BECAUSE IN THE STREAMING ERA, THERE IS NO ACTUAL DATA AVAILABLE LIKE IN THE NIELSEN RATINGS ON HOW WELL SHOWS ARE DOING. AT LEAST NOT SHARED PUBLICLY OR
EVEN PRIVATELY WITH WRITERS. SO THERE IS ASSURANCES THAT THAT WILL HAPPEN. ALSO ANOTHER BIG DEAL, THIS ISSUE CALLED MANY ROOMS ARE SMALLER GROUPS OF WRITERS THAT MEET BEFORE A SHOW IS PICKED UP. THERE ARE ASSURANCES IN THE NEW PROPOSAL THAT THEY WILL HAVE, IF NOT SPECIFIC NUMBER OF WRITERS EMPLOYED, SOME GUARANTEES ON THE HOURS THEY ARE PAID FOR. CAROLINE: THIS IS A MEDIA STORY, LABOR STORY, BUT IT IS -- IS IT A TECH STORY WHEN YOU LOOK AT PROTECTIONS AROUND ARTIFICIAL INTELLIGENCE, THINKING ULTIMATELY ABOUT HOW THEY GET THE DATA IN TERMS OF HOW SUCCESSFUL THEIR WRITING IS? HOW DOES THIS PLAY OUT FOR ACTORS AS WELL? CHRIS: THESE ARE MANY OF THE SAME ISSUES THAT THE WRITERS HAVE THAT THE ACTORS HAVE AS WELL. I THINK WE REPORTED A TO FROM
THIS MORNING THAT SHOWS THIS IS THE FIRST TIME EVER TRADITIONAL TV HAS FALLEN TO LESS THAN HALF OF ALL VIEWING SO THIS REVOLUTION THAT IS HAPPENING WITH STREAMING IS ACCELERATING AND THE WRITERS AND ACTORS HAVE SAID THE CONTRACTS THEY SIGNED IN THE PAST DO NOT REFLECT THE NEW TECHNOLOGIES. ED: RESIDUALS ARE BIG PART OF THE COMPROMISE. EXPLAIN WHAT A RESIDUAL IS AND WHAT IS OFFERED TO THE WRITERS. CHRIS:
RESIDUALS ARE WHEN A WRITER GETS PAID AFTER THE FIRST AIRING OF A SHOW, SO LET'S SAY YOU WRITE A SHOW FOR CBS, CBS SELLS ITS AND SYNDICATION -- IN SYNDICATION TO A CABLE NETWORK OR STREAMING SERVICE AND HISTORICALLY WRITERS AND ACTORS AND EVERYBODY IN THE BUSINESS MADE A LOT OF MONEY OFF OF THOSE AFTER SALES. WHAT HAPPENED IN THE STREAMING AREA IS NETFLIX WOULD BUY A SHOW AND KEEP IT ON NETFLIX AND IT WAS NOT ALL ABOUT MONEY AND RESIDUALS IN THE STREAMING ERA. PROPOSALS ARE FOR INCREASES IN PAY THAT ACTORS AND WRITERS GET FOR THAT. CAROLINE: BREAKS IT ALL DOWN FOR US, CHRIS PALMERI, THANK YOU FOR THE LATEST IN THIS ONGOING SAGA BECAUSE WE WANT TO GO EVEN DEEPER INTO IT WITH A MAN WHO REALLY UNDERSTANDS THE WORLD OF CONTENT CREATION.
WE HAVE TALKED ABOUT THIS A FEW TIMES WITH YOU, STEPHEN, AND THE CHANGING WORLD OF PRODUCTION. FROM YOUR PERSPECTIVE, WAS THIS GOOD NEWS? DO YOU THINK THIS WILL END THE STRIKE? HOW IMPORTANT IS IT TO END THE STRIKE? >> THANKS FOR HAVING ME. ANY CONVERSATIONS ARE GOOD BECAUSE THEY HAVE NOT BEEN TALKING BUT THE REALITY IS THEY ARE FAR APART AND LABOR DAY IS ALMOST UPON US, TYPICALLY THE KICKOFF OF THE FALL BROADCAST SEASON SO IF THIS CONTINUES BY SEPTEMBER AND STARTS TO GET TO THE OCTOBER TIMEFRAME, IT IS GOING TO IMPACT PRODUCTION AND THE NEW SERIES, CERTAINLY SPORTS, ANIMATION, SCRIPTED, ALL OF THESE THINGS WILL BE IN THE AIR, OBVIOUSLY UNSCRIPTED AS WELL, LATE NIGHT, BUT THE TRUTH OF THE MATTER IS YOU ARE TALKING ABOUT THE ULTIMATE THAT IS AI AND THIS HAS BEEN AROUND CONSENT, AROUND COMPENSATION, AND COPYRIGHT. THE TRUTH OF THE MATTER IS AI IS NOT GOING TO TAKE SOMEONE'S JOB IF SOMEONE IS USING AI. CAROLINE: TO THAT END, A LOT OF -- I DON'T WANT TO CALL IT HYPE BUT THE HEADLINES AROUND THIS WORRY ABOUT ARTIFICIAL INTELLIGENCE, DO YOU THINK IT IS RIGHT THEY SHOULD BE SO CONCERNED AROUND IT? >> I THINK YES BECAUSE THE TRUTH OF THE MATTER IS WE TYPICALLY OVERESTIMATE TECHNOLOGY IN THE SHORT RUN BUT OVERESTIMATE IT IN THEIR LONG RUN -- THE LONG RUN THIS IS NOT NEW, THERE HAVE BEEN NEW TECHNOLOGIES COMING INTO EVERY INDUSTRY AND WE HAVE TO ADAPT TO IT. WHEN YOU SEE THE POWER OF
GENERATIVE AI, HOW IT WILL REALLY STREAMLINE A PIPELINE AND PRODUCTION PROCESSES WHETHER DEVELOPING PROCESS, IT WILL GET USED. PEOPLE ARE USING IT TODAY AND THE TRUTH OF THE MATTER, LOOK AT WHERE FOLKS ARE GOING TO WIN THERE IS NO ANYTHING BEING DONE BY THE STUDIOS OR THE ISSUES WITH THE GUILD, PEOPLE ARE GOING TO TIKTOK AND TWITCH AND GO TO OTHER PLACES WITH CREATORS MAKING CONTENT AND I THINK IT IS IMPORTANT EVERYONE UNDERSTANDS THEY HAVE TO COME TOGETHER FOR THIS INDUSTRY TO BE SUSTAINABLE AND IT TO BE ECONOMICALLY VIABLE. ED: THERE WAS A PART OF THE BLOOMBERG REPORT WE DID NOT GET TO WITH OUR EDITOR WHICH IS ACCORDING TO OUR SOURCES, THE NETFLIX CO-CEO AND BOB IGER HAVE COME IN VERY RECENTLY AND STARTED TO WEIGH IN ON THESE NEGOTIATIONS. HOW MUCH IS A SIGNAL TO YOU THAT IT IS GETTING PAINFUL, THE HALT IN PRODUCTION TAKING PLACE AS A RESULT OF THESE STRIKES? STEVEN: IT IS PAINFUL, BUT I THINK YOU REALLY NEED TO BIFURCATE ON THE STUDIO SIDE THE TWO DIFFERENT GROUPS. THERE ARE TECHNOLOGY COMPANIES AND THEN THE TRADITIONAL MEDIA COMPANIES. THEY BOTH HAVE DIFFERENT
INTERESTS BUT THEY HAVE TO COME TO THE TABLE AND WE ARE LACKING ANY TRUE AMBASSADOR IN THE INDUSTRY. I THINK BOB IGER TAKES THAT MANTLE, HE HAS BEEN DOING HIS EFFORTS TO REALLY BRING PEOPLE TO THE TABLE AGAIN, BUT THE TRUTH OF THE MATTER IS, HOW DO WE RESOLVE THIS? IT WILL IMPACT THE WHOLE INDUSTRY. CONTENT WILL CONTINUE, TECHNOLOGY CONTINUES TO INNOVATE, AND A FOLKS FIGURE OUT HOW TO MAKE CONTENT AND BRING THE PARTIES TOGETHER, SO IT WILL BE TRULY A WIN-WIN -- WHEN YOU THING ABOUT STUDIOS, ACTORS, WRITERS, THEY NEED THE DATA.
THIS IS A STORY ABOUT THEY TO. WE HAVE A COUPLE PHONES COMING OUT THIS FALL, WE HAVE A PHONE CALL AT SUNDANCE, THINGS HAPPENING ON SPANISH-LANGUAGE TV. THE TRUTH OF THE MATTER IS US AS A STUDIO COMER PRODUCTION HOUSE, WE NEED THE DATA FROM THE STREAMERS SO WE CAN UNDERSTAND OUR AUDIENCE, UNDERSTAND WHAT IS WORKING AND WHAT IS NOT WORKING. ANY CONCESSION WHERE IT WILL BE A WIN FOR THE STRIKERS AS WELL AS THE STUDIOS, WE HAVE TO BRING EVERYONE TOGETHER BECAUSE, IF NOT, PEOPLE WILL GO TO DIFFERENT PLACES. THE AUDIENCES WILL SEE THAT ENTERTAINMENT WHEREVER VIABLE -- SEEK THE ENTERTAINMENT WHEREVER VIABLE. ED: YOU MENTIONED STREAMING, CONTENT, CAROLINE MADE THIS POINT EARLIER, THERE ARE ESSENTIALLY TWO DIFFERENT INDUSTRIES HERE, THE LEGACY PRODUCTION IN AND -- AND ENTERTAINMENT INDUSTRY AND THEN THE TECH PLAYERS. HOW DOES IT END DIFFERENT LEAF
OR BOTH? STEVEN: IF WE ARE BEING BLUNT ABOUT IT, THE TRUTH OF THE MATTER IS THE TECHNOLOGY COMPANIES, THIS IS ALMOST LIKE A SIDE HUSTLE FOR THEM. WHETHER APPLE IS GOING TO FIGURE OUT WHAT TO DO WITH THEIR CONTENT, THEY ALSO HAVE THEIR CORE BUSINESS WHICH IS MAKING HARDWARE, MAKING SOFTWARE AND SERVICES. SAME THING YOU COULD ARGUE FOR A LOT OF THE OTHER TECH COMPANIES LIKE AMAZON BUT WHEN IT COMES TO THE TRADITIONAL MEDIA COMPANIES, I FEEL LIKE THEY REALLY ARE TRYING TO FIGURE OUT HOW TO MAKE THIS LEAP, APPLE HAS BEEN TALKING ABOUT AND YOU SEE WALL STREET STARTING TO PUNISH THE MEDIA COMPANIES BECAUSE THEY HAVE NOT FIGURE THIS OUT -- FIGURED THIS OUT.
IT IS IN EVERYONE'S INTEREST TO GET TO THE TABLE AND SHARE THE DATA. I DON'T KNOW UNDERSTAND WHY WE CAN'T HAVE TRANSPARENCY. UNDERSTANDING THE AUDIENCE IS GOOD FOR THE STREAMERS, FOR THE WRITERS, FOR THE ACTORS, AND IN THIS DAY AND AGE THEY NEED TO UNDERSTAND THEIR AUDIENCE. ED:
STEVEN WOLFE PEREIRA, ALWAYS ON THE NEWS BUT ALWAYS STRAIGHT ABOUT IT. ANOTHER STORY WE ARE FOLLOWING THE SPACE, CONTENT STREAMING, CABLE AND TRADITIONAL BROADCAST CHANNELS FELL BELOW HALF OF ALL THE VIEWING FOR THE FIRST TIME IN JULY ACCORDING TO MARKET RESEARCH. THE DATA SHOWS STREAMING HIT A NEW HIGH LAST MONTH AS BROADCAST FELL TO 20% OF ALL VIEWING, CABLE TO 39.6% OF ALL VIEWING AND THE STREAMERS LED BY YOU TO NETFLIX, AND HULU ACCOUNTING FOR 38.7%. THE REST, VIDEO ON DEMAND. CAROLINE: IT IS ALL ABOUT THE DATA AT THE END OF THE DAY AND ALSO ABOUT DATA AND DIVERSITY. WE WANT TO TALK ABOUT THAT IN THE VC LANDSCAPE.
THE FOUNDER AND GENERAL PARTNER AND A ONE VENTURE WILL BE JOINING US. HOW SHE IS REPRESENTING DIVERSITY IN HER PORTFOLIO COMPANIES THEN WE END THE CONVERSATION ON AI AND HOW YOU BRING -- AND BRING IN HOW YOU ARE DEALING WITH HER, HOW TEACHERS ARE DEALING WITH IT, ARTIFICIAL INTELLIGENCE FROM VALUE AND CHALLENGE FOR EDUCATORS. THIS IS BLOOMBERG. CAROLINE: TIME NOW FOR VC SPOTLIGHT, SOMETHING WE WANT TO TALK ABOUT TIME AGAIN IS DIVERSITY, HOW YOU ARE INVESTING IN IT, ENTREPRENEURS IN PARTICULAR, WHETHER WOMEN OR PEOPLE OF COLOR. WE WELCOME THE FOUNDING PARTNER OF DAY WHEN VENTURES. I WILL ASK YOU TO PUT YOUR MONEY WHERE YOUR MOUTH IS BECAUSE THE MONEY YOU DO HAVE COME A HUNDRED MILLION, A COUPLE FUNDS, WHO HAVE YOU BACK TO THAT YOU FEEL IS THE PINUP THUS FAR IN TERMS OF DIVERSE FOUNDERS, MAKING GREAT CHANGE IN THE WORLD OF TECHNOLOGY? WHERE WOULD YOU PUT THE CHECKS? MASHA: COMPARED TO MANY FUNDS OPERATING RIGHT NOW, WE HAVE POSITIVE OVER 40% AND 62% ARE SCHOLARS ARE PEOPLE OF COLOR OR FEMALE. WE BACK A NUMBER OF COMPANIES IN THE IN THE -- INTERNET SOFTWARE SPACE, AND FINTECH. CAROLINE:
DOES THE FEAR AND OPTIMISM COME AWAY IT FOR US, MANY ARE WORRIED IN THIS ECONOMIC ENVIRONMENT WHERE PEOPLE START TO CALL BACK AND DO NOT WANT TO BE WRITING CHECKS IN SUCH AN ENVIRONMENT WHERE VALUATIONS FALL, PEOPLE ARE WORRIED A RETURN TO TRY TO TEST -- TESTED FOUNDERS WHO ARE OFTEN WHITE MEN. ON THE OTHER SIDE, THIS IS -- THERE IS THIS FEUD THAT FOUNDERS THAT ARE DIVERSE HAVE NOT HAD THE LUXURY OF BEING FAMILY AND FRIENDS ROUNDS AND ARE BASICALLY ABLE TO SPEND AND THINK MORE WISELY. WHICH DO FALL ON? HOW DO YOU SEE THIS PLAY OUT? MASHA: I THINK I REALLY WANT TO BACK FOUNDERS THAT HAVE CAPACITY [INDISCERNIBLE] I THINK TIMES LIKE THAT ARE RIGHT NOW. I THINK FOUNDERS FROM DIVERSE BACKGROUNDS HAVE THE CAPACITY TO GO THROUGH HARD TIMES AND OPTIMIZE COMPANY GROWTH TO THE ECONOMIC ENVIRONMENT. THE NUMBERS PICKED UP OUR
SOMETHING THAT HAVE BEEN PROVING IT. I THINK IT IS REALLY ABOUT CHARACTER AND PEOPLE YOU BACK. WE ALWAYS FOCUSED ON FARMERS ON THE ONE HAND EXTREMELY SMART AND KNOWLEDGEABLE AND AT THE SAME TIME RESILIENT, BRINGING THE NUMBER OF ENTREPRENEURS BACK TO FEMALE FOUNDERS. [INDISCERNIBLE] FOR EXAMPLE, FEW FOUNDERS HAVE MANAGED TO BRING COMPANY OVER BRAVE GIVEN TIMO FOUNDERS THAT ARE SUCCEEDING RIGHT NOW. ED: MASHA BECHER, JOINING US FROM EUROPE. WHAT OPPORTUNITIES DO YOU SEE IN EUROPE TECH? MASHA: WE INVEST 90% OF CAPITAL IN THE UNITED STATES.
I DO THINK THERE ARE A LOT OF REALLY SUCCESSFUL EUROPEAN FOUNDERS WITH VERY STRONG TECHNICAL BACKGROUNDS. [INDISCERNIBLE] HE COMES FROM GERMANY. WE ALSO BACKED THE FOUNDER OF PRIMO.COM IN EUROPE AND I THINK STRONG TECHNICAL ENGINEERING BACKGROUND IS SOME THING THAT HAS BEEN DIFFERENTIATING EUROPEAN FOUNDERS. ED: YOU MENTIONED AI. WHAT OPPORTUNITIES ARE YOU LOOKING FOR SPECIFICALLY IN AI AND HOW ARE YOU SEEING VALUATIONS IN THE SPACE? MASHA: I'VE BEEN INVESTING IN AI SINCE 2016 AND I SEE THE MONEY FROM MY SECOND COMPANY AND BECAME AN INVESTOR.
MY FIRST INVESTMENT WAS ON THE AI SO SINCE THEN I INVESTED IN THREE TO FIVE AIR COMPANIES AND A LOT OF AI IN DOWNTIME AND UPTIME RIGHT NOW, SO VERY MOTTO --MODEST AND REASONABLE EXPECTATIONS. THERE COMPANIES, WE BACK TO 5% OF THEM SO LEVERAGING [INDISCERNIBLE] I THINK THE SPACE IS EXTREMELY EXCITING, THERE ARE A NUMBER OF EXCITING COMPANIES AND AT THE SAME TIME THE APPLICATIONS IN EYES WE LOOK AT MOSTLY RELATED TO EITHER INTERSECTION OF AI AND BIOTECH. I THINK THAT IS WHEN INNOVATION IS GOING TO BE AND WE DON'T LOOK AT THE SPACE BECAUSE IT IS CROWDED AND COMPETITIVE IN THE MAKE A NUMBER OF AUTO BETS IN THE LAST THREE TO FOUR YEARS. ED: MASHA:, THEY WON VENTURE FOUNDER, GENERAL PARTNER JOINING US FROM ZURICH, THANK YOU VERY MUCH. LOADS OF YOUR HEADING BACK TO SCHOOL ON THE EAST COAST, WEST COAST, EURO, AFTER A NICE SUMMER. THE WORD-OF-MOUTH POPULARITY OF LARGE LANGUAGE MODELS WE WERE TALKING ABOUT, LIKE CHATGPT, IT'S AT THE ACADEMIC WORLD ABLAZE AFTER IT WAS INTRODUCED IN NOVEMBER LAST YEAR BUT AS STUDENTS HEAD BACK TO SCHOOL, SOME EDUCATORS ARE ATTEMPTING TO INCORPORATE ARTIFICIAL INTELLIGENCE INTO THE CLASSROOM. POWER SCHOOL IS THE LEADING
PROVIDER OF CLOUD-BASED SOFTWARE FOR K-12 EDUCATION, MEANING YOUNG CHILDREN IN THE UNITED STATES. RECENTLY ANNOUNCED THAT MICROSOFT'S OPENAI SERVICES WILL BE INTEGRATED INTO ITS TEACHING TOOLS AND AVAILABLE TO PILOT THIS FALL. JOINING US NOW, THE POWER SCHOOL CEO. THERE IS AN ACADEMIC DEBATE IN AND OF ITSELF ABOUT WHETHER AI SHOULD ALREADY MAKE ITS WAY INTO THE CLASSROOM. STATE FOR US YOURS AND POWER SCHOOL'S POSITION. >> SURE. THANKS FOR HAVING ME ON THE
SHOW. YOU ARE RIGHT, THIS IS A PIVOTAL MOMENT IN EDUCATION IN TERMS OF REALLY EMBRACING THE GENERATIVE AI TECHNOLOGY. ONE THING YOU WILL BELIEVE FROM EVERY EDUCATOR AND TEACHER AND EVERY FAMILY IS WE NEED TO MAKE SURE WE CAN PERSONALIZE EDUCATION FOR EVERY CHILD. BASED ON WHETHER FOCUS AREAS
ARE AND HOW WE SUPPORT. I THINK THE ONE-SIZE-FITS-ALL HAS BEEN A CHALLENGE EARLY TO ADDRESS SOME OF THE LEARNING GAPS, ENGAGING STUDENTS AND ADDRESS EQUITY ISSUES. THE NARRATIVE AI GIVES US AN OPPORTUNITY TO PERSONALIZE EDUCATION AT SCALE. ONE OF THE CHALLENGES TEACHERS FACE IS INCORPORATING PERSONALIZED INSTRUCTION AND ASSIGNMENT, IT TAKES MANY HOURS TO DO THAT IN A CLASSROOM WITH 25 TO 30 KIDS IN MULTIPLE SECTIONS. WHAT WE ARE INCORPORATE WITH COLLABORATION OF MICROSOFT OPENAI IS BRINGING THE PERSONALIZED US IN PLAN AND ASSIGNMENT IN THE HANDS OF THE TEACHERS SO THAT SAVES THEM HOURS OF TIME, ADDRESSES THE TEACHER BURNOUT, AND HAS PERSONALIZED EDUCATION FOR EVERY CHILD. CAROLINE: WHAT IS INTERESTING IS WHILE YOU HAVE BEEN THINKING OF THIS INTEGRATION, YOU HAVE BEEN THINKING ABOUT SOME OF THE CONCERNS SURROUNDING AI, NOT ONLY KIDS IT SUDDENLY THEY'RE WRITING BUT THAT ASIDE, WE KNOW THERE ARE AI TOOLS TO SEE IF THEY ARE BEING TRUTHFUL AND I'M INTERESTED IN SOME FIBER ISSUES, MAKING ATTACKS MORE LIKELY, MORE PREVALENT.
HOW ARE YOU SEEING THAT AS AN AREA OF FOCUS? HARDEEP: THAT'S A GREAT POINT. WE ACTUALLY -- OUR TECHNOLOGY PROVIDER IS AN 80% OF SCHOOL DISTRICTS, 15,000 SCHOOL DISTRICTS, AND ONE OF THE THINGS YOU CAN IMAGINE, WE GOT THE FRONT ROW SEATS IN TERMS OF THE ETHICAL USE OF AI AND PRIVACY AND TECHNOLOGY SECURITY PROTECTION. I RECENTLY WAS LAST WEEK IN THE WHITE HOUSE EVER SECURE TO SOME OF HER K12. WE SHARED THAT JUST ON THE POWERSCHOOL SOLUTIONS SERVING THESE JUST TRICKS, WE SUCCESSFULLY DEFENDED AGAINST ONE BILLION CYBER ATTACK. BY LEVERAGING TECHNOLOGY AND
INVESTING IN CYBERSECURITY ELEMENTS. WE WERE ABLE TO SUPPORT THESE DISTRICTS BECAUSE THEY ALREADY HAVE DOZENS IF NOT HUNDREDS OF TECHNOLOGY INFRASTRUCTURE, MANY LEGACY AND ALL THOSE THINGS CREATE CHALLENGES AND VULNERABILITY WHICH DISTRICTS DO NOT HAVE THE RESOURCES. WE ARE PROVIDING AND SUBSIDIZING FREE SECURITY AS A SERVICE SO WE CAN SUPPORT DISTRICTS IN ADOPTING TECHNOLOGY MORE EASILY, MODERNIZING INFRASTRUCTURE, AND BEING ABLE TO SUPPORT AND EMPOWER EVERY TEACHER AND STUDENT. CAROLINE: I'VE SPOKEN BEFORE AT CHARITABLE EVENTS WITH TEACHERS WHO ARE CONCERNED AND I DO TEACHERS AND TECH TEACHERS ABOUT HOW THEY DO. THIS IS INCREASING LITERACY ACROSS THE BOARD. INCREASING ARTIFICIAL
INTELLIGENCE IN AND OF ITSELF. ED: SHOULD AI OR COMPUTER SCIENCE BE A BIGGER FOCUS ON CURRICULUMS WORLDWIDE. >> WE JOIN THE MOVEMENT BECAUSE WE ARE NOT ONLY DOING AI BUT WE ARE MAKING SURE WE CAN INCORPORATE THAT INTO THE PROFESSIONAL LEARNING SOLUTIONS AS WELL. WE SUBBED HALF THE U.S. DISTRICTS AND SUBSTITUTE TEACHER AND PROFESSIONAL LEARNING SO WE ARE INCORPORATING THAT INTO THE TEACHER ITSELF. ALSO THE EXCITING WORK WE ARE DOING WITH LIKE ALABAMA, EASING OUR DATA PLATFORMS TO ALLOW THEM TO UNDERSTAND WHAT OTHER CAREER PATHWAYS AND HOW DO YOU BRING THAT INTO THE K-12 ITSELF SO YOU CAN BETTER SUPPORT THE ECONOMY. SO WE HAVE AN OPPORTUNITY TO SUPPORT THESE IN MODERNIZING. THE KEY ELEMENT IS THE CONTEXT,
WHAT WE WANT TO MAKE SURE IS -- SURE THIS IS NOT REPLACING THE TEACHER, HELPING THEM WITH BURNOUT AND IN THE CONTEXT OF HOW WE INCLUDED. CAROLINE: GREAT TO HAVE SOME TIME WITH YOU. HARDEEP GULATI CEO OF POWERSCHOOL. THIS IS BLOOMBERG. CAROLINE: INTERESTING ONE THIS HOUR, GOOGLE EXPANDING ITS GENERATIVE AI TO SELECT SITES AND NOT JUST ITS OWN SEARCH ENGINE, ALLOWING YOU AND ME TO EXPERIMENT WITH THE FEATURES THAT DISPLAY CONSTANT -- CONTENT CREATED BY AI. THIS AS MICROSOFT SEEMS TO BE PERHAPS LOOKING AT TARGETING SEARCH. ED:
THERE ARE LIMITATIONS LIKE PAY WARS, BUT REMEMBER WHAT THEY SAID AT GOOGLE, SLOW AND DELIVER ROLLOUT GOING BOND -- BEYOND A SEARCH TO THIRD PARTIES. CAROLINE: ONE TO WATCH. THAT DOES IT FOR THIS EDITION OF "BLOOMBERG TECHNOLOGY."
2023-08-16 12:54
Show Video
Other news