Bloomberg Technology (07/21/2023)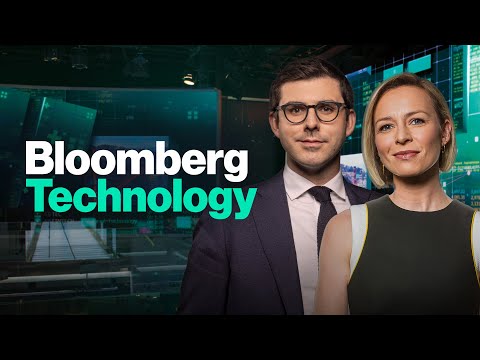 Show Video
ANNOUNCER: FROM THE HEART OF WHERE INNOVATION, MONEY, AND POWER COLLIDE IN SILICON VALLEY AND BEYOND, THIS IS "BLOOMBERG TECHNOLOGY" WITH CAROLINE HYDE AND ED LUDLOW. CAROLINE: I'M CAROLINE HYDE AT BLOOMBERG'S WORLD HEADQUARTERS. ED LUDLOW IS OFF. THIS IS "BLOOMBERG TECHNOLOGY." COMING UP, THE LATEST ON MICROSOFT AND ACTIVISION AS REGULATORS REJECT THE CLAIMS BOWING TO PRESSURE TO CLEAR THE DEAL. MORE AHEAD. PLUS AI REGULATION AND BIG TECH COMMITS TO SAFEGUARDS FOR THE TECHNOLOGY.
THIS AT THE WHITE HOUSE'S REQUEST. WE BRING YOU THE DETAILS. FTX SUE SAM BANKMAN-FRIED AND EXECUTIVES OVER $1 MILLION IN BAD DEALS INCLUDING A PLAN TO BUY AN ISLAND NATION. WE WILL HAVE MORE THROUGHOUT THE HOUR. FIRST, IT IS A POTENTIALLY A PRETTY VOLATILE DAY IN THE MARKETS AND ABIGAIL DOOLITTLE HAS THE ACTION.
>> IT CERTAINLY IS, VOLATILE ON THE DAY WITH MAJOR INDEXES BUT LET'S GO TO ONE SOURCE OF THE VOLATILITY, THE NASDAQ 100 UP MORE THAN 40% ON THE DAY, IT'S BEST FIRST HALF EVER AS BIG TECH SIMPLY RALLIES. THIS COULD BE PROBABLY IS ONE OF THE MAIN REASONS THAT NASDAQ 100 IS DOING A SPECIAL REBALANCE -- REBALANCE, THIRD ONE IN HISTORY. WHAT IS EXPECTED TO HAPPEN, WE WILL FIND OUT MORE SOON, IS THE MEGA CAP TECH NAMES SUCH AS YOUR APPLE, MICROSOFT, TESLA, META, AMAZON, THAT THOSE NAMES ARE EXCITED TO BE REDUCED AND INSTEAD, IF WE FLIP UP THE BOARD, WE WILL SEE THAT BROADCOM, COSCO, NAMES YOU DON'T ASSOCIATE WITH THE NASDAQ 100 QUITE SO MUCH, THOSE WILL BE PUT IN.
RELATIVE, THERE ARE THE NAMES GOING TO BE REDUCED IN LET'S TAKE A LOOK AT NAMES EXPECTED TO BE INCREASED A LITTLE BIT AS MEGA CAP TECH IS REDUCED, SOME OF THE OTHER NAMES, PEPSICO, NOT EXACTLY THE NAMES YOU ASSOCIATE WITH THE NASDAQ 100. THAT IS ONE SOURCE OF VOLATILITY ON THE WEEKEND SOME TOLD US IT COULD BE AN ONGOING SOURCE OF VOLATILITY. IT WILL DEPEND HOW MUCH THE REDUCTIONS ON THE WEEK.
SPEAKING OF THE WEEK, THE NASDAQ UP HUGE ON THE YEAR BUT ON THE WEEK IT IS DOWN ABOUT .5%. YOU CAN SEE NETFLIX, ONE OF THE LAGGARDS ON THE DISAPPOINTING OUTLOOK RELATIVE TO REVENUE, THE DOLLAR ALSO A PRESSURE ON STOCKS AND THE VIX, THE VOLATILITY IS CLOSE TO A 20. STATE CLOSE TO NEXT WEEK. -- STAY TUNED FOR NEXT WEEK. CAROLINE: MEANWHILE, LET'S GO ACROSS THE POND. IN THE U.K., BRITAIN'S TOP -- IS REJECTING CLAIMS THAT IT WAS
FORCED BY OUTSIDE PRESSURES TO RECONSIDER THE DEAL. HERE IS THE CMA CEO. >> AT THE MOMENT, OUR DECISION ON PROHIBITION STANDS. WE INVESTIGATED THOROUGHLY THE DEAL, WE FOUND THERE WERE SERIOUS CONCERNS IN RELATION TO CLOUD GAMING. THE PROPOSALS PUT FORWARD BY MICROSOFT AT THE TIME DID NOT RESOLVE OUR CONCERNS. MICROSOFT INDICATED THEY ARE
CONSIDERING HOW THEY MIGHT RESTRUCTURE THE DEAL IN A WAY THAT RESOLVES OUR CONCERNS. CAROLINE: THE REGULATOR FOUND ITSELF INCREASINGLY ISOLATED, PRETTY MUCH THE LOAN WATCHDOG IN THE WAY THE DEAL. AFTER EIGHT WEEKS OF DRAMA, THEY HAVE FRESH MOMENTUM. THE FTC AND THE U.S. PAUSED ITS INTEREST -- IN-HOUSE
TRIAL ON MICROSOFT LEAVING ROOM FOR POTENTIAL SETTLEMENT TALKS. WHAT ELSE DID THE COMPETITION AND MARKET AUTHORITY HAVE TO SAY TO THE CEO ABOUT THE DEAL AND HOW IT IS PROGRESSING IN THE U.K.? >> THANKS FOR HAVING ME. THIS MORNING WE HAD THEM IN THE
LONDON STUDIO TO TALK US THROUGH WHERE THEY WERE IN THE PROBE. SHE MADE CLEAR THAT THE VETO WILL STILL STAND UNTIL MICROSOFT OFFERS UP OFFICIALLY FRESH RESTRUCTURING AND IDEAS. THAT IS A BIG ONE THAT WE NEED TO KEEP IN MIND THAT THOSE ARE TO BE FRESHLY SUBMITTED. ANOTHER THING THAT WAS AN INTERESTING POINT WAS AFTER THEY CONSIDER MICROSOFT'S NEW PROPOSALS, IF THEY STILL DON'T THINK THOSE ADDRESS THE COMPETITION ISSUES AT HEART, STILL COULD BE VETOED AGAIN AND WE MAY GO BACK TO THE PHASE WE WERE AT BEFORE WHERE THE COMPETITION OF PEOPLE WERE GETTING A FILLET APPEAL. THE MOST IMPORT THING YOU TOUCHED ON A MOMENT AGO IS THEY COULD DEBATE ANY CLAIMS THAT YOU CME BOWED TO POLITICAL PRESSURE OR -- UC ME HAD BOWED TO POLITICAL PRESSURE. CAROLINE: TRYING TO STILL STAND BY THEIR
INDEPENDENCE. WHAT THEN DOES A DEAL, WHAT RECOMMENDATIONS, WHAT REMEDIES ARE LIKELY TO CUT THE MUSTARD WHEN IT COMES TO THE CMA. >> SHE TOUCHED ON THIS EARLY IN THE INTERVIEW AND I THINK THE ONLY REMEDIES ARE DIVESTITURES. BLOOMBERG NEWS REPORTED ACCORDING TO SOURCES EARLIER THAT THIS COULD POSSIBLY BE AID TO VESTIGE OF THEIR U.K. CLOUD UNIT AND HAS YET TO BE MADE PUBLIC OR CLEAR OR REMEDIES MICROSOFT IS GOING TO OFFER OF THE CMA SO THAT REMAINS TO BE SEEN WHAT WILL CUT THE MUSTARD. CAROLINE: I STARTED THAT PHRASE AND WE
WILL KEEP RUNNING WITH IT. I LOVE A BRITISH PHRASE IN THE MORNING. CATHERINE, GOOD TO CATCH UP WITH YOU.
KATHERINE GEMMELL HAS BEEN ONE BUSY WOMAN THREAT THE WEEK. THE WHOLE MARKET HAS BEEN BUSY, FUN FLOW DATA FROM BANK OF AMERICA, DESPITE THE DISTANCING -- THEM DISTANCING THEMSELVES FROM MARKETS, INVESTORS CONTINUE TO GO INTO TECH STOCKS. TECH FUNDS ATTRACTED 1.8 BILLION DOLLARS IN THE LAST WEEK. PULLING MONEY FOR THE FOURTH
CONSECUTIVE WEEK AND OUTPERFORMING THE REST OF THE SECTORS. HOW LONG CAN THIS LAST? KEN MAHONEY, INVESTED IN MICRO SAW, APPLE, NVIDIA, TESLA WELCOMES US. IT'S INTERESTING TECH IS CONTINUING TO FIGHT OFF ALL OF THAT DOOM A MONGERING, THE ECONOMY, AND PLOW FORWARD. WILL THAT COME TO AN END PERHAPS WITH REBALANCING IN THE NASDAQ 100 FOR EXAMPLE? >> I DON'T THINK IT WILL HAPPEN BECAUSE THE REBALANCIN -- REBALANCING OF THE NASDAQ 100. IT HAS LEGS, A LOT OF PEOPLE
TALK ABOUT A MISSED IT. WE ARE IN THE SECOND OR THIRD INNING OF THIS MOVE, THIS COULD BE A MULTI-YOUR MOVE. THE SHUTTLES OF THE LAST DECADE, 1999, CISCO, PITCHING SHOVELS OF THIS GOLD RUSH, MICROSOFT, NAMES WE MENTIONED BEFORE, I THINK WE ARE EARLY INNINGS. IT WILL BE VOLATILE AND I DON'T THINK THE NASDAQ 100 RESHUFFLING WILL CHANGE ANYTHING BECAUSE I THINK THE FUNDAMENTALS ARE SHORT. CAROLINE:
THE FUNDAMENTALS, WILL THEY BE SHOWN IN THE EARNINGS? WILL WE GET A GUIDE OF HOW MUCH AI WILLPOWER REVENUE? >> I THINK SO. MICROSOFT ARE VERY GOOD FOR BEATING ESTIMATES AND RAISING GUIDANCE AND ANALYSTS HAVE TO SCRAMBLE TO CATCH UP WITH THEM AND RAISE TARGETS. I SUSPECT WE WILL SEE THAT AGAIN FOR SOME TIME UNTIL IT LEVELS OFF. THIS AI IS HELPING COMPANIES LOWER THE COST AND HELPING THEIR TOPLINE SO IT IS NOT JUST A LINE ITEM ON THE EXPRESS SHEET, IT IS SOMETHING THAT CAN HELP THE COMPANIES. CAROLINE: A BIT TACTICAL BUT HOW DO YOU PLAY THE RUN-UP AND THE AFTERMATH OF AN EARNINGS? DO YOU TRADE AHEAD OF IT IN ANY WAY OR DO YOU JUST WAIT UNTIL THE PRINT COMES AND MOVE WITHIN THE VOLATILITY? DO YOU TRADE OR PUSH THROUGH? KEN: I THINK YOU PUSH THROUGH. IT IS DIFFICULT SOMETIMES. IT IS LIKE RUSSIAN ROULETTE, WE
NEVER KNOW WHICH ONES WILL SELL OFF IN WHICH -- LAST WEEK, TESLA, NETFLIX SOLD THE NEWS, SOFT GUIDANCE. WE DON'T KNOW HOW THEY WILL GO BUT THEY DON'T SEE PAST THIS QUARTER. THESE ARE MULTI-YEAR, I HOPE MULTIYEAR GROWTH BECAUSE OF WHAT'S HAPPENING IN AI. THINKING ABOUT MICROSOFT, ALL THE DIFFERENT VERTICALS YOU GET WHEN YOU OWN MARKER SOFT FROM ASH MICROSOFT FROM GAMING, NETWORK SECURITY, WINDOW, CLOUD, AI INTEGRATING WITH THAT. THIS TO ME IS NOT JUST A GOOD QUARTER TO JUMP IN AND OUT, I THINK THERE'S A LOT MORE ON TAILWIND. CAROLINE: BUT VALUATIONS, 36 TIMES FUTURE EARNINGS CURRENTLY FOR MICROSOFT, IT WAS 80 OR SOMETHING FOR TESLA.
NO WONDER WE SEE SOFTNESS. DO YOU THINK THESE VALUATIONS CAN BE VINDICATED IN THE SHORT-TERM, NEAR-TERM? KEN: THAT IS WHERE WE WERE GOING THROUGH THIS DIGESTIVE PROCESS BECAUSE THESE MULTIPLES ARE KIND OF WACKO. WE GET IT. YOU SEE EVALUATION FROM THE PE SIX AND PE SEVEN, A YEAR LATER YOU FIND SAME COMPANIES TRADING AT 6%. WHAT WE HAVE SEEN WITH TOPLINE GROWTH WITH ANALYSTS TRYING TO PLAY CATCH UP YOU HAVE SEEN SOME MULTIPLES EXPAND AND THERE'S ONLY A HANDFUL OF COMPANIES THAT CAN REALLY GROW THE WAY THEY ARE GROWING IN THAT IS WHY THEIR MULTIPLE.
CAROLINE: I'M INTERESTED IN THAT, ONLY A HANDFUL. ARE THERE ONLY A HANDFUL? ARE WE NOT LOOKING HARD ENOUGH, THIS CATHIE WOOD PERSPECTIVE THAT IN VIDEO SO OBVIOUS AND TRY TO GO FOR SOME SLIGHTLY DIFFERENT AI PLAYS? KEN: I KIND OF THINK ABOUT PICKS AND SHOVEL, THE GAME KEEPERS OF THIS AND THAT WILL BE MICRO SOFT, NVIDIA, SOME OF THOSE NAMES. THERE WILL BE SECONDARY NAMES AND IT WILL BE LIKE THE DOTCOM 1990'S. THERE ONE TRICK PONIES. THESE COMPANIES, A LOT OF ARTICLES, YOU THINK ABOUT NVIDIA WITH LIGHT GAMING AND EVERYTHING THEY ARE DOING AND EARNINGS IS NOW THIS AD PLAY SO I WOULD RATHER PLAY THIS WAY WITH THE PROVEN WINNERS, THEY ALREADY HAVE A LOT OF VERTICALS AND BUSINESSES AND OPPORTUNITIES IN THOSE BUSINESSES AND AI ON TOP THAT AND YOU GET THIS [INDISCERNIBLE] CAROLINE: THANK YOU. IT WILL BE A BUSY WEEK AHEAD. COMING UP, WE TALK MORE ABOUT INVESTING IN ARTIFICIAL INTELLIGENCE BUT AT THE EARLIER STAGE AND PRIVATE STAGE, WHEN WE SEE $600 MILLION OF THE NEW FUND STARTUPS FOCUSED SOLELY ON ARTIFICIAL INTELLIGENCE. WE TALK WITH THE VENTURE
CAPITALIST BEHIND THE INVESTMENT NEXT. MEANWHILE, EARNINGS, ONE COMPANY UNDER STRAIN FROM A SHARE PRICE PERSPECTIVE FOLLOWING ITS EARNINGS, AMERICAN EXPRESS LOWER AFTER INVESTORS CONCERNED BY SLOWER PAYMENT VOLUME GROWTH. I HAD TIME WITH THE CEO A LITTLE EARLIER ON THE PHONE. HE IS LESS CONCERNED. HE WAS TRYING TO REENTER -- REITERATE LOOK AT RECORD EARNINGS PER SHARE IN BILLINGS. HE'S ALSO SHOWING MAY BE ABOUT
SOME OF THE RISKS AROUND THE ECONOMY, HE FEELS THE RECESSION RISKS ARE FADING, THE HARD LANDING FADING AS WE GO FORWARD. WE SEE A COMPANY HE SAYS IS STABBING GROWTH PLANS, FIRING ON ALL CYLINDERS, AND TOUGH COMPARISONS IF YOU'RE LOOKING FOR THE PREVIOUS YEAR, AN EXTRANET OR NUMBERS 2022 POST-COVID. INTERESTING TAKE ON AI, HE HAS TRIED TO PUSH BACK ON SOME DANGERS OF GENERATIVE AI, PARTICULARLY WITH CREDIT SCORING, WEARING ABOUT BIASES. HE SAYS OUR MODELS LIKE EVERYONE S, HEAVILY REGULATED AND REVIEWED. THIS DOES NOT COME CHEAP, THE FED AND OVERSIGHT BODIES DO HAVE THEM IN THEIR SITES. HE IS NOT TOO FEARFUL OF THE BIAS.
THIS IS "BLOOMBERG TECHNOLOGY." ♪ ♪ CAROLINE: WING VENTURE CAPITAL IS BETTING BIG ON ARTIFICIAL INTELLIGENCE. THE FIRM CLOSING A $600 MILLION FUND BACKING STARTUPS FOCUSED ON AI. IT'S GET TO IT WITH THE
FOUNDING PARTNER. -- PARTNER, GAURAV GARG. IS THERE ANYTHING OUT THERE THAT IS NOT IN SOME WAY AI POWERED NOW? GAURAV: WELL OUR VIEW IS THAT IN TODAY'S DAY AND AGE, AS WE GO FROM DIGITAL TRANSFORMATION TO AI TRANSFORMATION, IF YOU ARE INVESTING IN BUSINESS TECHNOLOGY, IT IS NOT WORTH DOING UNLESS IT IS AI FOCUSED AND AN EXAMPLE MIGHT BE DO THINK PEOPLE ARE GOING TO BUY A TRACTOR THAT IS NOT AI POWERED AND CANNOT DRIVE ITSELF? WE FEEL THAT WAY ABOUT THE ENTIRE LANDSCAPE. CAROLINE: SO DO YOU PUT MONEY TO WORK ON AI-POWERED TRACTOR COMPANIES OR IS IT MORE ABOUT THE FOUNDATIONAL MODELS OR THE UNDERPINNINGS OF THESE COMPANIES THAT ARE GOING TO BE ALMOST PLUGGED INTO OTHER CALLS TO SELL? GAURAV: FIRST, THANK YOU FOR HAVING ME ON THE SHOW. ABOUT HALF HOUR INVESTMENTS ARE IN BUSINESS APPLICATIONS AND THE OTHER HALF ARE ON A SOFTWARE INFRASTRUCTURE THAT POWERS AI, DATA SECURITY, DEVELOPMENT OF TOOLS, THINGS ARE THAT. CAROLINE:
WHERE ARE THOSE ENTREPRENEURS AND COMPANIES BEING BUILT? THERE HAS BEEN THIS NARRATIVE THAT SILICON VALLEY IS BACKWARDS THAT WHEN IT COMES TO AI. IS IT TRUE OR IS IT MORE DEMOCRATIZED IN THE U.S. AND INTERNATIONALLY? GAURAV: IT IS FAIRLY SIGNIFICANTLY IN CALIFORNIA BUT WE HAVE COMPANIES ALL OVER THE COUNTRY AND ALSO SOME IN EUROPE. CAROLINE: WE'VE BEEN LOOKING AT SOME YOUR CURRENT PORTFOLIO, BEDROCK SYSTEMS, UNICORN, AND YOU HAVE SUCCESSFUL EXITS IN THE PAST, FIREEYE COME ALONG AGO JASPER ACQUIRED BY CISCO. A LOT OF THESE NOT ONLY WERE ACQUISITIONS OR IPOS, HOW DOES THAT MARKET FOR EXITS EVEN LOOK NOW AT THE MOMENT FOR YOU? GAURAV: THE IP IS KIND OF LOCKED UP RIGHT NOW AND I WOULD ASK YOU AND YOU THINK IT WILL OPEN. YOU TALK TO EVERYBODY. IN THE LONG TERM, WE FEEL
CAPITAL MARKETS GO UP AND DOWN BUT THE ROLE OF TECHNOLOGY IN THE ECONOMY IS GROWING. PARTICULARLY THIS TIME AROUND WE FEEL THAT ANYTHING THAT CAN TOLERATE 95% ACCURACY WILL BE IMPACTED OR SIGNIFICANTLY BY AI. WE JUST FEEL THE OPPORTUNITY IS SO NORMA'S FOR ALL OF GDP. CAROLINE: AND THE LPS SAW THAT OPPORTUNITY. HOW QUICKLY WERE YOU ABLE TO
RAISE THE SIX UNDERMINED DOLLARS -- $600 MILLION? GAURAV: IT WENT QUICKLY BUT A SLIGHTLY MORE DIFFICULT ENVIRONMENT THE LAST TIME. IT WAS RAISED AT THE START OF COVID SO THIS ONE FELT EASIER AND TOOK ABOUT THE SAME AMOUNT OF TIME, A FEW MONTHS. CAROLINE: AND YOU REALLY ARE FOCUSED ON THE EARLY STAGE. HOW BROAD ARE THESE COMPANIES
ALREADY, WHEN YOU START TO LOOK AT THEM AND LOOK AT ENTREPRENEURS WITH AN IDEA, ARE YOU HAVING TO SEE REVENUE GENERATED? HOW ARE YOU DECIDING WHICH COMPANIES TO BACK AND WHAT IS -- IN WHAT IS A NOISY FIELD? GAURAV: HALF THE COMPANIES ARE ONE STAGE AND HALF OUR SERIES A. I CHECKED UP TO THREE TO 4 MILLION AND SERIES A IS UP TO 20 MILLION. IT'S PRETTY WIDE. I WOULD SAY WE ARE DISTINCT IN THE 95% OF OUR COMPANIES HAVE LESS THAN $1 MILLION OF REVENUE WHEN WE INVEST. WE INVEST IN INCEPTION, PRE-PRODUCT, AND EARLY REVENUE AS WELL. WE ARE WILLING TO TAKE ON THE UNCERTAINTY BECAUSE IT RESULTS IN THE BEST LONG-TERM RETURNS. CAROLINE: COME BACK WHEN YOU START TO WRITE THE CHECKS WHEN WE HEAR ABOUT MAYBE EVEN AN IPO WINDOW OPENING FOR YOUR LARGER, OLDER, MATURE COMPANIES. FOUNDING PARTNER, GAURAV GARG,
THANK YOU FOR YOUR TIME. FORMER FTS EXECUTIVES HAVE BEEN -- FTX EXECUTIVES HAVE BEEN HIT WITH LAW FIRMS. THE WILD ALLEGATIONS INCLUDING A PLAN TO BUY A PRIVATE ISLAND. THIS IS BLOOMBERG TECHNOLOGY.
♪ CAROLINE: TIME FOR TALKING TECH. TIKTOK SHOP IS TEAMING UP WITH THE FINTECH PLATFORM TO EXPAND ITS ONLINE RETAIL PLATFORM IN MALAYSIA. THE PLATFORM WILL INTEGRATE A BUY NOW PAY LATER SERVICE AT CHECKOUT. THE PARENT COMPANY SAYS IT IS LOOKING TO INVEST BILLIONS OF DOLLARS IN SOUTHEAST ASIA MARKETS IN THE COMING YEARS. OPENAI SEEMS TO SUPPORT CERTAIN REQUIREMENTS ADHERING TO GOVERNMENT REGULATION ACCORDING TO AN INTERNAL POLICY MEMBER DRAFTED WITH A MEETING WITH THE WHITE HOUSE OFFICIALS AND OTHER TECH EXECUTIVES IN MAY. THE DOCUMENT LAID OUT A SERIES
OF POLICY COMMITMENTS AND GOVERNMENT LICENSING SYSTEM. EXECUTIVES FROM LEADING AI FIRMS LIKE OPENAI, META, ALPHABET WILL JOIN PRESIDENT BIDEN TODAY TO DISCUSS TRANSPARENCE AND SECURITY OF AI. FTX IS BANKING ON A NEW LAWSUIT AGAINST ITS FOUNDER AND FORMER COP ASSOCIATES IN ORDER TO RECOVER CASH FOR ITS CREDITORS. GARY WANG AND OTHERS ARE ALLEGED TO MAKING FRAUDULENT TRANSFERS THAT BENEFITED THEM PERSONALLY BUT DID NOTHING FOR FTX MORE BROADLY IN THE COMPLAINT FILED THURSDAY SEEKS TO UNDO MORE THAN $1 BILLION FROM THOSE TRANSACTIONS.
THOSE DETAILS JUST KEEP COMING AND WHAT IS SO INTERESTING IS SOME OF THE INTRICACIES WITHIN THIS RECENT LAWSUIT. WITH THE COFOUNDER AND TOP EXECUTIVES. LET'S GET WITH IT -- STRAIGHT TO IT WITH HANNAH MILLIE -- HANNAH MILLER TO DISCUSS. THE THING THAT COME I I IS THE PRIVATE ISLAND, REALLY? WHAT WAS THAT FOR? HANNAH: THE COMPLAINT ALLEGES THERE WAS THIS MEMO EXCHANGED BETWEEN AN EXECUTIVE AT THE FTX FOUNDATION WHICH WAS THE CHARITY ARM OF FTX AND GABRIEL BANKMAN-FRIED,'S AN FARIES BROTHER. IT LAID OUT THIS PLAN THAT
MAYBE WE SHOULD BUY THE COUNTRY OF NAURU AND BUILD A BUNKER COULD BE USED TO AFFECT ALL TOURISTS IN ANY APOCALYPTIC CRISIS THAT WOULD TAKE OVER THE WORLD. WE KNOW THAT SAM BANKMAN-FRIED PUBLICLY SAID THAT HE EMBRACED EFFECTIVE ALTRUISM SO IT MAKES SENSE THAT IS WHO THEY WOULD WANT TO PROTECT. CAROLINE: I WONDER WHO WOULD HAVE BEEN IN THAT CREW IF ANY. SO MANY OTHER ALLEGATIONS ARE
JUST ABOUT THE SHEER MONTH OF MONEY THAT WAS ALREADY REALIZED TO HAVE BEEN LOST PRIOR TO THE ULTIMATE DEMISE, PARTICULARLY BY HEADS OF ALAMEDA AND COULD YOU DETAIL SHOCKING REVELATIONS AND THE KNOWLEDGE OF WHAT THIS WAS DOING? >> THE COMPLAINT ALLEGES MARCH 2022, THE FORMER CEO ESTIMATED THERE WAS A $10 BILLION DEFICIT. AROUND THE SAME TIME SHE GAVE HERSELF A $22 MILLION BONUS, AND IT HIGHLIGHTS HOW THE EXECUTIVES WERE GENEROUS TO THEMSELVES, THAT THEY TOOK HUGE BONUSES, EQUITY, EVEN COMMON SHARES. CAROLINE: SOME OF THE DETAILS, WHAT WAS A, POTENTIALLY ALLEGED FRAUDULENT TRANSFERS, FOUR HUNDRED $77 MILLION WORTH OF FTX COMMON SHARES TO THE FORMER DIRECTOR OF ENGINEERING, PAYMENTS MADE BY SAM BANKMAN-FRIED ALLEGEDLY GRANTED HIMSELF RIGHTS OF MORE THAN $69 IN EQUITY. ALL OF THIS STARTS TO ADD UP. CAN YOU REMIND US THE TIMELINE OF THIS AS TO WHEN THESE ACCUSATIONS ARE GOING TO BE LAID, WHETHER WE CAN REALLY UNDERSTAND WHETHER THERE IS TRUTH TO THEM OR NOT AND ULTIMATELY WHETHER THE CREDITORS WILL SEE MUCH. HANNAH: THE ALLEGATIONS SPREAD OVER A PERIOD OF SEVERAL YEARS LEADING UP TO THE COLLAPSE OF X -- FTX.
THEIR STUFF HAPPENING IN 2020 1, 2022, ACCORDING TO THE COMPLAINT. BUT THAT IS PRIOR TO THE COLLAPSE OF FTX WHICH WAS IN NOVEMBER 2020 TWO. PRIOR TO THAT, THE COMPANY HAD GIVEN THIS PERCEPTION IT WAS EXTREMELY STRONG AND ENGAGED IN A SERIES OF BAILOUTS, HELPING STRUGGLING CRYPTO COMPANIES DURING THE SUMMER OF 2022. CAROLINE: I'M ALSO INTERESTED I SUPPOSE IN ROBINHOOD IN ALL OF THIS. CAN YOU REMIND US HOW MUCH MONEY ENDED UP BEING PURCHASED OF A PUBLIC COMPANY, WE ARE ALSO AWARE OF THE PURCHASE AND IT FELT AT ONE POINT FTX WANTED TO BUY OUT ROBINHOOD. THEY USED MONEY FROM ALAMEDA THOUGH? HANNAH: YES. THE COMPLAINT ALLEGES SAM
BANKMAN-FRIED AND GARY WANG IS COFOUNDER TOOK OVER $500 MILLION FROM ALAMEDA AND USED THAT TO BUY ROBINHOOD SHARES. SO THEY JUST TOOK THAT MONEY, THEY DID NOT HAVE TO GIVE ANYTHING IN RETURN ACCORDING TO THE COMPLAINT ALLEGATIONS, SO IT IS CRAZY TO SEE THEY WERE REALLY TAKING HUGE STEPS IN TERMS OF LOOKING AT ROBINHOOD. CAROLINE: I FEEL I HAVE BECOME NUMB TO CRAZY ALLEGATIONS. YOU KEEP THEM COMING. THANK YOU SO MUCH, HANNAH MILLER, ON ALL THINGS FTX. YOU GOTTA GO LISTEN TO THE
PODCAST THEY HAVE ABOUT SAME BANKMAN-FRIED AS WELL. COMING UP, WE TURN TO WASHINGTON WHERE AI LEADERS ARE SITTING DOWN WITH THE PRESIDENT TO PUT SAFE CARS ON ARTIFICIAL INTELLIGENCE. THE TECHNOLOGY ITSELF. WE ARE GOING TO SEE WHAT THEY ARE SIGNING UP TO. THIS IS "BLOOMBERG TECHNOLOGY." ♪ CAROLINE: WELCOME BACK TO "BLOOMBERG TECHNOLOGY." I'M CAROLINE HYDE. LET'S CHECK ON THE MARKETS.
IT IS SET TO BE A VOLATILE DAY. WE HAVE OPTIONS EXPIRING BUT THE REBALANCING OF THE NASDAQ 100. IT IS FLAT ON THE DAY BUT WE COULD SEE PERHAPS MORE TOWARD THE CLOSE AS PEOPLE TRY TO MOVE THE PORTFOLIO AROUND AND IN LINE WITH THE FACT WE'RE TRYING TO MOVE DOWN THE EXPOSURE TO SOME REALLY LARGE MEGA CAPS THAT HAVE SO DOMINATED THE RALLY OF THE FIRST HALF OF THE YEAR AS WE TRY TO PERHAPS TAKE MONEY OUT OF THE LIKES OF META, AMAZON, APPLE, THE KEY NAMES. WE SEE MORE VOLATILITY IN THE WORLD OF COMMODITY. WHEAT UP BY 4%. I'M TRYING TO SHINE A LIGHT ON
A POLITICAL PERSPECTIVE. UKRAINE TRIED TO EXPORT WHEAT IN FACE OF RUSSIA'S UNWINDING OF THE WHEAT AND CROP DEAL WE SEE CURRENTLY WHEAT ON THE DOWNSIDE WITH SUPPLY HOPEFUL. THE DOLLAR WITH THE JAPANESE YEN, MANY ANTICIPATING A LESS HAWKISH VIEW BY THE DOJ. WE ARE LOOKING AT INDIVIDUAL MOVERS. CHECK OUT THE WORLD OF ADVERTISING, THIS IS A COMPANY, INTERPRET REPUBLIC, WE HAVE SEEN -- INTO REPUBLIC, WE HAVE SEEN MOVEMENT.
12%, BIGGEST DROPPING MORE THAN THE YEAR AFTER ITS NUMBERS THEY CUT THE FULL ORGANIC GROWTH FORECAST FROM 1% TO 2%. META IS SO DEPENDENT ON ADVERTISING, WE ARE DOWN 3% BUT ALSO TO DO WITH THE REBALANCING ON THE NASDAQ 100. I'M SHINING A LIGHT ON SIRIUS XM, YESTERDAY UP MORE THAN 42% AND TODAY DOWN BY MORE THAN 11%. THIS IS TO DO WITH A SHORT SQUEEZE THAT HAS BEEN HAPPENING FOR THE PAST FEW WEEKS. WE WILL SEE HOW THE FUNDAMENTALS ARE NOT YET A PLAY.
LET'S TALK WHAT IS HAPPENING IN WASHINGTON. LEADING USA I COMPANIES PUBLICLY ADMITTED TO SAFEGUARDS AT THE WHITE HOUSE'S REQUEST TODAY. PRESENT BIDEN JOINED BY EXECUTIVES FROM AMAZON, ALPHA BACK META, OPENAI AND OTHERS FOR A KEY EVENT WE UNDERSTAND. ONE ADVISOR TO THE ADMINISTRATION IS CREDO AI CEO, A GOVERNANCE PLATFORM AND YOU EMPOWER ORGANIZATIONS TO DELIVER TO EMBED AI RESPONSIBLY BY TRYING TO MEASURE, MONITOR, AND MANAGE AI RISKS. WHAT DO YOU MAKE OF THE SAFEGUARDS THAT ARE DRIVEN BY THE ADMINISTRATION RIGHT NOW? >> SO GOOD TO SEE YOU AGAIN AND THANKS FOR HAVING ME ON THE SHOW. JUST A REMINDER, CREDO AI, WE ARE ON THIS MISSION TO ENSURE AI IS ALWAYS IN SERVICE OF HUMANITY AND WE DO SO BY PROVIDING AN AI GOVERNMENTS -- GOVERNANCE SOFTWARE THAT PROVIDES OVERSIGHT AND ACCOUNTABILITY OF ARTIFICIAL INTELLIGENCE BY MANAGING, MITIGATING, AND MONITORING AI INTRODUCED RISKS. TODAY'S ANNOUNCEMENT WE ARE
ENCOURAGED TO SEE THE BIDEN/HARRIS HAD ADMINISTRATION COME TO THE COMMITMENT TO RESPONSIBLE INNOVATION AS WELL AS AI GOVERNANCE. I THINK A LOT WILL BE SEEN IN THE COMING MONTHS BECAUSE, RIGHT NOW, THESE ARE STILL VOLUNTARY COMMITMENTS AND WHAT IS GOING TO BE IMPORTANT IS THE EXECUTIVE ORDER THAT IS GOING TO BE COUPLED WITH THESE COMMITMENTS. THAT IS WHERE THE EYES ARE RIGHT NOW. CAROLINE:
META SAYING THESE VOLUNTARY COMMITMENTS ARE IMPORTANT AS A FIRST STEP. LET'S TALK ABOUT THE COMMITMENTS . BIG NAMES, PRIVATE NAMES LIKE A FLEXION AI AND THEY ARE SAYING THEY WILL SHARE INFORMATION, TRY TO MITIGATE SOME RISKS GOVERNMENTS AND CIVIL SOCIETY. WHAT YOU MAKE OF THE WATERMARKING, VIRTUAL WATERMARKING OF BEING UNDERSTOOD BASICALLY WHEN YOU LOOK AT AI? >> I THINK WATERMARKING IS AN IMPORTANT ASPECT OF FIGURING OUT THE PROMINENCE OF THE SYSTEMS. BEFORE WE GO THERE, I WANT TO STEP BACK AND FOCUS ON WHAT THESE VOLUNTARY COMMITMENT ARE. AS YOU INDICATED, THESE
VOLUNTARY COMMITMENTS ARE COMMITTED TO BUY SEVEN LEADING GENERATIVE AI PROVIDERS AND ARE FOCUSED ON SECURITY, SAFETY, AND TRUST. AS YOU CAN IMAGINE, THESE ARE NOT APPREHENSIVE BUT A GREAT FIRST STEP TO ENSURE U.S. CITIZENS AND FEDERAL GOVERNMENT DESERVE THE PROSPER AND SEE FROM THESE LANGUAGE MODEL PROVIDERS.
COMING BACK TO MARKING, I THINK ONE OF THE CORE THINGS IS UNDERSTANDING THE ENTIRE PROVIDENCE OF HOW THE SYSTEMS ARE BUILT, WHERE THE DATA IS COMING FROM, AND WHAT IS A MECHANISM TO DISTINGUISH WHAT IS HUMAN GENERATED VERSUS AI GENERATED. IT NEEDS TO BE MORE WORK DONE IN THE SPACE. CAROLINE: WE UNDERSTAND THE SYSTEM STILL NEEDS TO BE DEVELOPED. ALSO WE UNDERSTAND YOU ARE REQUIRED TO REPORT SOME OF THE RISKS, BUT THEY ARE NOT REQUIRED TO ELIMINATE THE RISKS. HOW DO YOU GO ABOUT DOING THAT? NAVRINA: I THINK THAT'S A REALLY IMPORTANT QUESTION. AS WE LOOK AT SOME OF THE THINGS MISSING IN TODAY'S ANNOUNCEMENT, ONE IS AS YOU MENTIONED NOT ONLY REPORTING BUT HOW ARE YOU GOING TO HOLD THESE COMPANIES ACCOUNTABLE TO WHAT THEY ARE REPORTING AGAINST. THERE IS NO INDICATION
IN TODAY'S ANNOUNCEMENT AROUND THOSE COMMITMENTS, THOSE BENCHMARKS, AND I THINK THOSE ARE A CRITICAL THING WE SHOULD BE WATCHING OUT FOR. THE SECOND THING IS THESE ARE COMPLETELY VOLUNTARY. I THINK GOING BACK TO WE HAVE SEEN THE HISTORY THAT VOLUNTARY COMMITMENTS DON'T REALLY HAVE THE IMPACT THAT WE ARE LOOKING TO SEE FROM THESE IMPORTANT BUT LIMITED SET OF MODEL PROVIDERS. THE NEXT STEPS AS I MENTIONED
IS THE EXECUTIVE ORDER AND MORE IMPORTANTLY WHAT WITH THE EXECUTIVE ORDER MANDATE. I THINK THESE LARGE SYSTEMS NEED IS STEP-INFORMED REGULATIONS AND MANDATES TO ENSURE THERE IS DELIVERY AGAINST WHAT IS EXPECTED OF THEM. CAROLINE: IN ORDER COMING FROM ADMINISTRATION BECAUSE CONGRESS IS UNSURPRISINGLY PERHAPS SLOW TO TRY TO GET THROUGH ANY CHANGES IN LAW AND OVERSEEING AI BUT HOW ABOUT A COMPARES TO WHAT EUROPE IS UP TO? NAVRINA: I THINK RIGHT NOW ONE OF THE GREAT THINGS I'VE SEEN WITH TODAY'S ANNOUNCEMENT IS THERE HAS BEEN DISCUSSIONS WITH THE ALLIES, NOTABLY WE HAVE SEEN ENGAGEMENT WITH FRANCE, GERMANY, INDIA, U.K., AND OTHERS. AT I THINK WILL BE INTERESTED
IN -- BE IMPORTANT IN THE COMING WEEKS AND MONTHS HOW THERE IS A GLOBAL AI GOVERNANCE FRAMEWORK ALIGNED TO WHAT WE CARE ABOUT IN THE UNITED STATES BUT ALSO THE GREAT WORK EUROPEAN COMMISSION HAS DONE WITH RESPECT TO THE RISK-BASED AI ACT AND WORKS ARE NOW AND MOST LIKELY GOING TO BE PASSED THIS YEAR. CAROLINE: FROM YOUR PERSPECTIVE, WHAT IS SELF-REGULATION LIKE, VIS-A-VIS PERHAPS AN OVERSIGHT. IS THERE SOME WAY IN WHICH WE CAN FUNDAMENTALLY OVERSEE THESE COMPANIES? IS THERE SOME SORT OF NEW PART OF A REGULATOR THAT NEEDS TO OVERSEE IT? NAVRINA: YEAH, SO I DO WANT TO NOTE THAT I ADVISED PRESIDENT BIDEN AND I SIT ON THE NATIONAL AI ADVISORY COUNCIL BUT TODAY I'M SPEAKING ON CAPACITY AND SPEAKING AS THE CEO OF CREDO AI. WHEN WE LOOK AT SELF REGULATIONS, THOUGH AN IMPORTANT STEP TO ISSUING COMMITMENT THAT THESE POWERFUL AI TECHNOLOGIES NEED TO BE IN SERVICE OF U.S. CITIZENS AND FEDERAL GOVERNMENT, WE NEED TO MAKE SURE AS WE PROGRESS THERE IS A BIGGER FOCUS ON WHAT DOES THAT OVERSIGHT LOOK LIKE. RIGHT NOW, THERE ARE TWO PATHWAYS.
IN THE SHORT-TERM, WE SHOULD BE LOOKING AT CURRENT AGENCIES AND BUILDING CAPACITY TO ENSURE THEY PROVIDE THE OVERSIGHT OF THESE POWERFUL SYSTEMS BUT WE ARE ALSO LOOKING AHEAD AND LONG-TERM AND DO BELIEVE THERE IS ROOM FOR A GLOBAL REGULATORY BODY THAT IS TASKED WITH KEEPING PACE WITH THIS FAST-CHANGING, MASSIVE SCALE TECHNOLOGY AND PROVIDING OVERSIGHT TO IT. CAROLINE: AND CANNOT BREAK THROUGH THE GEOPOLITICAL TENSION BETWEEN THE U.S. AND CHINA? NAVRINA: WE HOPE SO BUT I THINK RIGHT NOW IT IS IMPORTANT, MAKING SURE UNITED STATES AND ALLIES COME TOGETHER ON THIS GLOBAL FRAMEWORK AND START PUTTING THE FOUNDATION FOR THIS REGULATORY BODY AND WHAT IT WOULD LOOK LIKE. CAROLINE: GREAT TO GET YOUR EXPERTISE WHEN YOU ARE ADVISING THE ADMINISTRATION BUT HERE IS A CAPACITY OF CREDO CEO.
THE PRESIDENT SEEING A KEY SETBACK TO HIS LEGISLATIVE ACHIEVEMENTS AFTER KEY BATTLEGROUND STATE -- THE COMPANY WON'T START PRODUCTION OF CHIPS AT THE ARIZONA PLANT UNTIL AFTER THE U.S. PRESIDENTIAL ELECTIONS IN 2025. CITING LACK OF SKILLED LABOR AND COSTS IN AMERICA AS REASONS. LET'S TALK ABOUT VC MONEY. SAPPHIRE VENTURES IS JOINING
US, GOING ALL IN ON AI WITH $1 MILLION COMMITMENT WHAT WE DISCUSS THE FIRM'S PRESIDENT AND COFOUNDER NEXT. THIS IS BLOOMBERG. ♪ CAROLINE: GLOBAL SOFTWARE VC FIRM SAPPHIRE VENTURES HAS ANNOUNCED A COMMITMENT OF SOME ON DEPLOYED CAPITAL, SPECIFICALLY TOWARD AI INVESTING.
PARTICULARLY TECHNOLOGY STARTUPS THAT ARE SPECIALIZING PERHAPS IN GENERATIVE AI. THE FIRM WILL FOCUS ON ALL AREAS OF EMERGING AI TECH STACK. WE UNDERSTAND FIND OUT -- FOUNDATIONAL MODELS AND NEXGEN APPLICATIONS.
LET'S DIG INTO ALL OF IT. THE PRESIDENT AND COFOUNDER, JAI DAS, JOINS US. YOU ARE THE SECOND VC ON TODAY TALKING ABOUT A COMMITMENT ON AI, THE PREVIOUS WAS A NEW ROUND OF FUNDING, YOURS IS MONEY YOU WOULD RAISE THAT REALLY WANT TO SIGNAL TO ENTREPRENEURS THIS IS YOUR SWEET SPOT, THAT YOU OUGHT TO REMAIN AND SHOW COMMITMENT TO AI. YOU ALREADY HAVE LOADS. HOW MUCH HAVE YOU GOT DEPLOYED ACROSS AI? JAI: THANKS FOR HAVING ME ON THE SHOW.
WE HAVE ABOUT 10 MILLION UNDER MANAGEMENT AND -- 10 BILLION UNDER MANAGEMENT AND 2.5 BILLION HAS BEEN INVESTED ALREADY IN 60 AI COMPANIES. THIS IS A SIGNAL TO ENTREPRENEURS NOT ONLY ARE WE OPEN FOR BUSINESS FOR INVESTING IN AI ORC COMPANY, MORE IMPORTANTLY, WE ARE CREATING A SUITE OF SERVICES THAT WILL HELP THESE ENTREPRENEURS BUILD AND THE NEXT GENERATION OF AI COMPANIES. CAROLINE: THAT ALMOST TAKES ME BACK TO THE DAYS OF 21 WERE ALL VCS ARE OUT THERE TRYING TO SAY WHY CHOOSE ME? IS IT THAT FEARS, THE COMPETITION, FOR THE LATEST AND GREATEST AI ENTREPRENEURS? JAI: NO, THAT IS NOT THE CASE. I THINK IT IS LITTLE OF A SIGNAL WITHIN OUR FIRM TO HELP SOLIDIFY THE GOALS AND WHAT INVESTORS SHOULD BE LOOKING FOR. IT IS ALSO A SET OF SERVICES WE ARE BUILDING UP AROUND AI WHERE WE KIND OF GO IN AND HELP OUR PORTFOLIO COMPANIES AND COMPANY THAT WE INVEST IN AN HOW THEY ARE GOING TO USE AI AND HOW THEY'RE GOING TO TAKE IT TO MARKET AND FIGURE OUT HOW THEY CAN USE AI TO SELL SOLUTIONS AND PROBLEMS OUT THERE. CAROLINE:
YOU TEND TO INVEST IN COMPANIES THAT ALREADY HAVE SOME MARKET FIT. WHAT PAIN POINTS ARE YOU FOCUSED ON THAT YOU WANT THE AI TO SOLVE? >> FIRST AND FOREMOST -- JAI: FIRST AND FOREMOST, THIS NEW GENERATION OF AI, GENERATIVE AI, WILL HELP INCREASE THE WAY PEOPLE -- CHANGE THE WAY PEOPLE INTERACT. THE USER INTERFACE WILL CHANGE COMPLETELY. WE TYPICALLY INTERACT WITH EACH OTHER THROUGH VOICE AND TEXT AND THAT'S THE NATURAL WAY BUT WHEN WE INTERACT WITH AN APPLICATION, WE ARE USING A KEYBOARD AND MOUSE. THAT WILL COMPLETELY CHANGE WITH GENERATIVE AI COMING OUT.
I THINK FUNDAMENTALLY THIS TECHNOLOGY THAT HAS COME OUT RECENTLY WITH LARGE LANGUAGE MODELS IS GOING TO CHANGE THE WAY WE DO AND SOLVE OUR TASKS. THE WAY WE DEVELOP SOFTWARE, THE WAY WE GO IN AND CREATE AND DO CERTAIN TASKS WILL ALL BE CHANGED BECAUSE OF THIS NEW TECHNOLOGY. CAROLINE: WHAT ARE VALUATIONS LIKE TO SOME COMPANIES YOU ARE CURRENTLY LOOKING AT? JAI: THE VALUATIONS ARE BACK TO THE DAYS WHERE IF YOU HAVE GENERATIVE AI COMPANIES, YOU CAN RAISE PRACTICALLY ANY VALUATION YOU WANT BUT WE BELIEVE IN THE FUNDAMENTALS STILL SO WE HAVE BEEN PRETTY -- LOOKING AT COMPANIES THAT HAVE EFFICIENT BUSINESS MODELS BUT ARE USING AI TO CHANGE THE WAY THEY ARE GOING TO MARKET, THE WAY THEY ARE CHANGING THE PROBLEM THEY ARE SOLVING. CAROLINE: I FEEL LIKE I'M ASKING THIS DAY IN AND DAY OUT BUT I AM NOT YET SURE, I DON'T KNOW IF YOU ARE, AS TO HOW THE OVERALL OPEN SOURCE VERSUS CLOSED FOUNDATIONAL MODELS ENDS UP BEING USED. HOW DO YOU SEE THAT EVOLVING?
WHAT ARE THE KEY AREAS YOU FEEL STARTUPS SHOULD BE BUILDING IN? JAI: I THINK THE FUNDAMENTAL THING THAT HAS CHANGED WITH THIS NEW GENERATION OF TECHNOLOGY IS THE DATA NODE AS WE TALK ABOUT. THE MODELS OUT THERE, WHETHER OPEN SOURCE OR CLOSED SOURCE, IS AS GOOD AS THEY CAN BE. THE APPLICATIONS ARE BEING BUILT ON THE MODELS FAR BEYOND THE MODELS THEMSELVES. WE FUNDAMENTALLY THINK IT DOES NOT MATTER IF IT IS AN OPEN OR CLOSED SOURCE MODEL, IT IS HOW TO USE THE DATA TO TRAIN THE MODELS AND PROVIDE INTELLIGENCE AND SOLVE THE PROBLEM YOU NEED TO SOLVE. I THINK THE STARTUPS THAT WILL BE SUCCESSFUL ARE THE ONES THAT ARE ABLE TO USE THIS DATA THAT THEY ARE ABLE TO COLLECT AND PRESERVE AND SOLVE THE PROBLEM. IT WILL NOT BE ABOUT THE FOUNDATIONAL MODELS. I THINK THOSE THINGS HAVE BEEN
DONE AND THERE MIGHT BE SOME THAT MIGHT BECOME POPULAR BUT, OVERALL, OPEN SOURCE ARE GOING TO WIN OUT AND IT IS ABOUT THE DATA AND HOW YOU USE THE DATA TO TRAIN THE MODELS. CAROLINE: DATA IS THE VALUE PROPOSITION HERE BUT THAT SORT OF IS CHANGING AS WELL. INDIVIDUALS COME AWARE OF HOW MUCH THEIR OWN DATA IS VALUABLE. WE HAVE CERTAIN INSTITUTIONS TRYING TO STOP THE AMOUNT OF SCRAPING GOING ON.
HOW ARE YOU SEEING START UPS THE SAND ENSURE THEY BUILD THESE MODES AND HAVE ACCESS TO THE RIGHT DATA TO CREATE REAL VALUE? JAI: EXACTLY. THESE ARE OPPORTUNITIES FOR STARTUPS. WHERE LARGE ENTERPRISES DO NOT WANT THEIR DATA TO GO OUT TO THE OPEN-SOURCE COMMUNITY AND OTHER PEOPLE CAN USE THEIR DATA TO TRAIN THEIR MODELS. SO THIS IS AN OPPORTUNITY AND WE ARE LOOKING FOR STARTUPS WHO ARE ABLE TO GET TO THE DATA AND USE THE DATA IN SOME WAYS TO SOLVE THE PROBLEM. I THINK THERE WILL BE A NUMBER
OF USE CASES WHERE LARGE ENTERPRISES WILL BUILD APPLICATIONS BECAUSE THEY HAVE THE DATA IN THEIR IN-HOUSE PROGRAMS OR SOFTWARE AND THEN THERE WILL BE STARTUPS THAT ENABLE IS ENTERPRISES TO BUILD APPLICATIONS USING THE DATA THEY HAVE AND PROVIDE SOME KIND OF SOLUTION FOR THEIR CUSTOMER. THEN OF COURSE THERE WILL BE COMPANIES THAT ENABLE IT TO PROTECT YOUR DATA SO IT DOES NOT GET CORRUPTLY USED BY SOMEONE ELSE TO TRAIN THEIR MODELS AND MAKE A PROFIT. CAROLINE: WHERE DO YOU THINK THESE COMPANIES ARE BEING GROWN RIGHT NOW AND HOW DIVERSE ARE THOSE FOUNDERS? JAI: THE FOUNDERS WE ARE FINDING ARE COMING FROM AREAS WHERE THEY KNOW THE DOMAIN. B2B SOFTWARE, HAVING THE DOMAIN IS VERY CRITICAL. IF YOU'RE COMING FROM LEGAL TECH OR FROM HEALTH CARE, YOU KNOW THE DOMAIN AND THE PROBLEM AND THEN YOU'RE GOING OUT AND USING THIS NEW TECHNOLOGY TO SOLVE THIS PROBLEM BETTER AND EASIER.
SO WE ARE STILL LOOKING FOR ENTREPRENEURS WHO HAVE DOMAIN EXPERTISE, BECAUSE JUST BECAUSE YOU ARE IN-DEPTH IN AI OR GENERATIVE AI DOES NOT MEAN YOU UNDERSTAND HOW YOU CAN SOLVE THE PROBLEM FOR A LAWYER OR HEALTH CARE SPECIALIST. CAROLINE: THANK YOU FOR JOINING US, JAI DAS. SAPPHIRE ENTERPRISE CO-FOUNDER ON GENERATIVE AI. NEW JERSEY IS WHAT WE WILL BE TALKING ABOUT, SUING THE UNITED STATES OVER PROPOSED CONGESTION PRICING PLAN. DETAILS NEXT. THIS IS BLOOMBERG TECHNOLOGY. ♪
CAROLINE: IT'S BEEN GOING VIRAL, NEW JERSEY SUING THE FEDERAL GOVERNMENT IN THE HOPES TO BLOCK NEW YORK'S CONGESTION PRICING PROPOSAL WHICH WOULD CHARGE DRIVERS ENTERING MIDTOWN MANHATTAN AS MUCH AS $23. MICHELLE CASKEY JOINS US FOR MORE AND THEY CALL IT A BRAZEN MONEY GRAB. IS IT? MICHELLE: FROM NEW JERSEY'S PERSPECTIVE, IT IS. THEY ARE SAYING OUR RESIDENTS,
NEW JERSEY COMMUTERS INTO MANHATTAN, ALREADY PAY TOLLS ON CROSSINGS SUCH AS THE HUDSON TUNNEL, LINCOLN TUNNEL, GEORGE WASHINGTON BRIDGE. THEY SAY IF YOU PUT THIS ADDITIONAL POTENTIAL $23 CHARGE ON TOP OF THAT, THAT IS GOING TO BE TOUGH FOR NEW JERSEY FAMILIES. CAROLINE: THEY ARE ALSO TRYING TO FIGHT THIS FROM AN ENVIRONMENTAL IMPACT PERSPECTIVE. CAN YOU EXPLAIN THAT? THEY ARE SAYING PARTICULARLY TO THE NORTH MANHATTAN AND GEORGE WASHINGTON BRIDGE THAT THEY WILL HAVE A BUILD UP. CAROLINE: THAT IS THE RISK HERE -- MICHELLE: THAT IS THE RISK HERE.
THAT IS WHAT COULD HAPPEN, IS YOU COULD HAVE MORE TRAFFIC IN CERTAIN AREAS OF NEW JERSEY, MAYBE EVEN THE SOUTH BRONX, INCREASED POLLUTION IN THOSE AREAS WHILE AT THE SAME TIME CONGESTION PRICING. THE GOAL OF CONGESTION PRICING IS EASE TRAFFIC IN MIDTOWN MANHATTAN AND REDUCE -- IN MIDTOWN MANHATTAN. CAROLINE: HOW MUCH OF A RISK IS THIS? THIS HAS BEEN DONE IN CITIES, LONDON HAS HAD A CONGESTION CHARGE FOR YEARS BUT DOES NOT HAVE DIFFERENT STATES, PERHAPS DIFFERENT COUNTIES TO BE NAVIGATING WITH. ULTIMATELY THERE IS ALWAYS SOME NIMBY IS HIM TO THESE THINGS. DO YOU THINK THEY CAN BE NAVIGATED? MICHELLE: THERE'S A CHANCE. MAYBE THAT IS PART OF GOVERNOR
PHIL MURPHY'S NEW JERSEY GOVERNOR'S PLAN, TO GO FORWARD WITH THE SUIT AGAINST THE UNITED STATES DEPARTMENT OF TRANSPORTATION IN THE HOPES THAT NEW YORK WILL COMPROMISE IN SOME WAY, MAYBE GET SOME SORT OF EXEMPTION TO NEW JERSEY COMMUTERS. THAT IS VERY POSSIBLE, BUT THE PROBLEM WITH TRYING TO FIGURE OUT A TOLLING STRUCTURE IS THE MORE EXEMPTIONS YOU GIVE, THAT MEANS THE HIGHER THE ACTUAL TOLL NEEDS TO BE BECAUSE OTHER MOTORISTS WILL BE MAKING UP FOR THOSE EXEMPTIONS. CAROLINE: THE POINT IS TO EITHER HAVE MORE EV'S SO IT IS LESS DAMAGING TO THE ENVIRONMENT IF YOU DON'T COUNT THE BATTERY OR MORE PEOPLE ON PUBLIC TRANSPORT TO CUT DOWN ON THE FUMES. WE WILL SEE HOW THE BATTLE COMMENCES. GREAT ANALYSIS THERE. THAT DOES IT FOR THIS DAY AND THIS WEEK A "BLOOMBERG TECHNOLOGY."
DO NOT FORGET TO CHECK OUT OUR PODCAST, ON THE TERMINAL. ALSO GO ONLINE ON APPLE, SPOTIFY, I HARD. FROM NEW YORK AND FROM NEW JERSEY THEN AS WELL, THIS IS BLOOMBERG TECHNOLOGY. HAVE A WONDERFUL WEEKEND. ♪
2023-07-22 14:09
Show Video
Other news