Bloomberg Technology 07/19/2023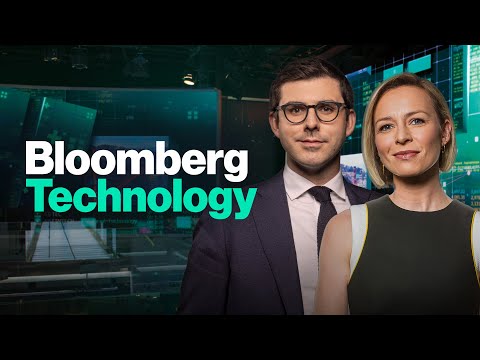 Show Video
>> WHERE INNOVATION, MONEY, AND POWER APPLIED, THIS IS BLOOMBERG TECHNOLOGY WITH CAROLINE HYDE AND ED LUDLOW. CAROLINE: I AM CAROLINE HYDE AT BLOOMBERG WORLD HEADQUARTERS IN NEW YORK. THIS IS BLOOMBERG TECHNOLOGY. MICROSOFT AND ACTIVISION EXTEND THE DEADLINE FOR CLOSING THE $69 BILLION DEAL AS THEY SEEK APPROVAL IN THE U.K.
NETFLIX REPORTING EARNINGS LATER TODAY. HOW HAS THE PASSWORD CRACKDOWN IMPACTED THE BUSINESS? AND WE WILL SIT DOWN WITH THE CEO OF WEIGHT WATCHERS. THEY WILL DISCUSS THE COMPANY EMBRACING TECHNOLOGICAL ADVANCES TO SUPPORT ITS BUSINESS. LET'S CHECK IN ON THE MARKETS. ABIGAIL DOOLITTLE HAS IT ALL. ABIGAIL: IT IS A DAY OF GREEN. THE MOUNT UP CONTINUES.
THE NASDAQ 100 IS HIGHER. WE HAVE THE NICETA FANG INDEX -- WE HAVE THE NYSE FANG INDEX, INCLUDING CHINA TECH WHICH IS OUTPERFORMING. THE STOCK BULLS ARE IN CONTROL AS WE MOVE THROUGH EARNINGS SEASON. CARVANA RESULTS CAME OUT. THAT STOCK IS SOARING, UP 43%. THEY BEAT ESTIMATES FOR ADJUSTED EARNINGS IN TERMS OF A NARROWER LOSS THAN EXPECTED. THIS ONLINE CAR PLATFORM WHICH HAD BEEN A SUB FIVE DOLLARS STOCK NOW UP MORE THAN 1000%. SOME OF THIS POSITIVE ATTITUDE
HAS TO DO WITH RESTRUCTURING DEBT. AS THE OTHER BIG TECH COMPANIES ROLE IN, YOU ARE MENTIONING NETFLIX, THIS UP 61%. WILL INVESTORS DEEM THOSE EARNINGS TO BE BIG ENOUGH TO SUPPORT THE MOVES? NETFLIX UP 61%? META AND AMAZON UP AN EQUAL AMOUNT. IF I TAKE A LOOK AT HOW MUCH
REVENUE IS GROWING FOR NETFLIX, FOR NETFLIX IT IS SUPPOSED TO GROW MID SINGLE DIGITS. APPLE IS EXPECTING TO DECLINE FOR THE JUNE QUARTER BY MORE THAN 1%. IT WILL BE INTERESTING TO SEE WHERE THESE QUARTERS COME IN, WHAT THE OUTLOOKS ARE, WILL WE SEE THIS RALLY CONTINUE BASED ON THE RESULTS? CAROLINE: BATED BREATH FOR THOSE BIG NAMES. LET'S GET MORE UPDATES ON THE EVER GRINDING STORY THAT IS MICROSOFT AND ACTIVISION. THE EXTENSION IN THE DEADLINE HAS BEEN GIVEN FOR THREE MONTHS TO GET THIS DEAL DONE.
THERE ARE ALSO UPDATES TO THE CHANGES IN WHICH TERMINATION COULD BE $3.5 BILLION IF THEY WALK AWAY. LET'S GET OVER TO CATHERINE KOVAL WHO HAS BEEN THINKING ABOUT WHY THIS ULTIMATE DEADLINE THAT WAS MEANT TO BE JULY 18 HAS BEEN EXTENDED AND IT IS BECAUSE OF U.K. REGULATORS, CORRECT? CATHERINE: TODAY WE HAVE SEEN THIS DEADLINE HAS BEEN EXTENDED BY THE COMPANIES. THIS WAS EXTENDED AND BLOOMBERG REPORTED THAT THIS WILL BE THE CASE.
THIS IS SO THE COMPANY CAN GET OVER. LAST WEEK WE SAW THEM PUT OUT A STATEMENT SAY THERE WILL BE STRUCTURAL REMEDIES FOR THE COMPANIES. WE HAVE SEEN THEM EXTEND TO AUGUST 29 AND TO CLARIFY IF THEY ARE BEING OFFERED TO RESTRUCTURE DEAL, IT CAN GET BOTH SIDES TIME TO RENEGOTIATE AND THRESH OUT THE DETAILS ON THIS ONE. CAROLINE:
SHAREHOLDERS MIGHT BE PLEASED, BOTH SIDES AGREEING ACTIVISION COULD ISSUE A ONE-TIME DIVIDEND TO ITS SHAREHOLDERS. DIVIDENDS HAVE BEEN PUT ON ICE PRIOR TO THIS. IT IS SO NOTABLE HOW THE MOOD MUSIC HAS SHIFTED, NOT ONLY AFTER THE FTC FAILED TO GET THE DEAL ON ICE IN THE UNITED STATES, BUT WHAT OCCURRED IN THE UNITED KINGDOM? WE ARE EXPECTING MORE CHANGES TO THE BUSINESS MODEL. ANYTHING THAT COULD STILL STAND IN THE WAY? PHIL SPENCER OF MICROSOFT SOUNDING UPBEAT. KATHERINE:
IT SEEMS LIKE THE COMPANIES ARE FEELING PRETTY CONFIDENT ABOUT THIS ONE. I WOULD CAUTION THE CMA STILL NEEDS TO CONSIDER THESE REMEDIES. THE HEART OF THE REASON BEHIND THE FIRST VETO, WE AT BLOOMBERG LAST WEEK REPORTED THEIR CONSIDERATIONS OF OFFERING UP SOME OF MICROSOFT U.K. CLOUDS.
WE DO NOT KNOW IF THAT WILL BE OFFICIALLY OFFERED. IT IS STILL AT AN EARLY STAGE. ON MONDAY WE GOT A PAUSE OF THE U.K. AND THE MICROSOFT POSITION.
CAROLINE: WE WANT TO THANK YOU. THANK YOU SO MUCH. CATHERINE GEMMEL ON ALL THINGS ACTIVISION. NETFLIX WILL BE REPORTING EARNINGS. BLOOMBERG'S ENTERTAINMENT CORRESPONDENT CHRIS PALMERI IS STANDING BY IN LOS ANGELES. WE ARE EXPECTING SUBSCRIPTIONS TO PICK UP. IT IS ABOUT THE PASSWORD
CRACKDOWN. CHRIS: THE INDUSTRY IS LOOKING AT A 2 MILLION SUBSCRIBER ADDITION. THAT IS BIGGER THAN LAST QUARTER, NOT AS BIG AS THE BLOWOUT WE SAW IN 2022 BUT MUCH BETTER THAN THE LOSSES AT THE START OF LAST YEAR.
THERE IS A FEELING NETFLIX HAS FIGURED THIS OUT WITH THE CHEAPER AD HERE IN THE CRACKDOWN ON PASSWORDS. CAROLINE: I AM STILL TRYING TO UNDERSTAND WHETHER A STRIKE AMONG ACTORS AND WRITERS IS GOING TO BE DIFFICULT FOR NETFLIX? IS IT A BOON? WE KNOW HOW MUCH NETFLIX HAS IN TERMS OF CONTENT. CHRIS: THE STREET THINKS THEY WILL WEATHER THIS STRIKE. THE COMPANY LINE HAS BEEN THEY HAVE THIS CONTENT PIPELINE, IT IS ALL SET, THEY WILL GO THROUGH THE END OF THE YEAR.
WE WILL BE LOOKING FOR ANY UPDATES ON THE CALL TO SEE IF THEY ARE POSITIONED -- IF THE POSITION ON THAT HAS CHANGED. YOU CAN MAKE THE CASE PEOPLE WILL SPEND MORE TIME WATCHING OLDER SHOWS IF NEW PROGRAMS ARE NOT ON THE AIR. THERE IS THAT DYNAMIC. CAROLINE: CHRIS PALMERI WILL BE GLUED TO THE SCREEN WHEN THE EARNINGS DROP.
LET'S GET TO THE OTHER KEY BIG BELLWETHER. IT IS THE BIGGEST TRADING COMPANY. APPLE COMING OUT WITH BREAKING NEWS.
WE UNDERSTAND APPLE IS RACING TO DEVELOP ITS OWN GENERATIVE AI TOOLS. ACCORDING TO BLOOMBERG THE SOURCES ARE SAYING IT IS BUILDING A LARGE LANGUAGE MODEL AI FRAMEWORK DUBBED AJAX THAT IS CREATING INTERNAL CHATGPT STYLE BOUGHT FOR EMPLOYEES. THIS IS HELPING NVIDIA SHARE PRICES TURN POSITIVE UP MORE THAN .4%. THEY NEED COMPUTING POWER. MICROSOFT IS FALLING TO SESSION LOWS, CURRENTLY .3%. THEY WERE OFF .8% A LITTLE BIT EARLIER. THEY ARE SEEKING TO TAKE ON
OPENAI. IT WILL BE A GREAT CONVERSATION WITH MICROSOFT EXECUTIVE WE HAVE COMING UP LATER IN THE SHOW. FIRST WE WILL BE TALKING ABOUT THE GROWING MARKET FOR CONNECTED WEIGHT-LOSS APPS. THAT WITH THE CEO OF WEIGHT WATCHERS INTERNATIONAL.
THAT IS NEXT. THIS IS BLOOMBERG. ♪ CAROLINE: APPLE SHARES AT A NEW RECORD HIGH. REPORTING FROM OUR OWN MARK GURMAN THAT APPLE IS QUIETLY WORKING ON ARTIFICIAL INTELLIGENCE TOOLS THAT COULD OPEN ON AI. THIS IS ALL TO DO WITH GENERATIVE AI.
THE ONLY THING WE CAN TALK ABOUT IS RELEASING, BUT THERE IS NO CLEAR STRATEGY FOR THE TECHNOLOGY GETTING INTO TO THE HANDS OF CONSUMERS. THE IPHONE HAS BUILT LARGE LANGUAGE MODELS. IT IS CALLED AJAX. THEY HAVE ALREADY CREATED A CHATBOT SERVICE SOME ENGINEERS CALLED APPLE GPT FOR THEIR OWN INTERNAL EMPLOYEES. THIS AI PUSHES BECOME A MAJOR EFFORT FOR APPLE. NOTABLE THAT TIM COOK HAS NOT DISCUSSED IT. WE ARE WAITING TO SEE IF HE DID AT THE DEVELOPMENT CONFERENCE A MONTH AGO. WE WILL SEE IF IT STARTS TO
FACTOR IN. THE EARNINGS CALLS IS ALL ANYONE CAN TALK ABOUT. WE KNOW APPLE HAS WOVEN AI FEATURES INTO PRODUCTS FOR YEARS AND NOW IT IS TRYING TO PLAY CATCH-UP AND WHAT IS AN EVER MORE BUZZY MARKET FOR GENERATIVE TOOLS. WE WILL SEE WHETHER PEOPLE WILL BE CREATING ESSAYS, IMAGES, VIDEO. MICROSOFT HAS EVOLVED THE OPENAI RELATIONSHIP TO BECOME ONE THAT IS INTEGRATED WITHIN BING AND MICROSOFT COPILOT. WE WILL BE DISCUSSING THAT IN A MOMENT WITH AN EXECUTIVE. IT IS DOWN .7% AS WE TALK ABOUT
THIS NEW POTENTIAL COMPETITION. EVEN NVIDIA, THE BIG COMPUTER POWER IS ON THE HIGHER SIDE. LET'S GET TO THE MAN THAT BROKE THE STORY. MARK GURMAN IS ON THE PHONE.
REAL DIGGING. WE WERE ALL WAITING FOR APPLE TO WEIGH IN ON AI. MARK: AND HERE WE ARE. I AM TOLD APPLE IS QUIETLY WORKING ON A SET OF NEW GENERATIVE AI TOOLS WITH THE IDEA OF CATCHING UP TO OPENAI, GOOGLE, MICROSOFT, AMAZON FROM EVERYONE ENTERING THIS NEW AI SPACE RECENTLY. TWO PIECES OF INFORMATION. IT CREATED AN UNDERLYING FRAMEWORK TO CREATE LARGE LANGUAGE MODELS. THAT IS THE TECH AT THE HEART OF CHATGPT. THESE OTHER SERVICES FROM
APPLE'S INTERNAL FRAMEWORK IS CALLED AJAX. ON TOP OF THAT FRAMEWORK THEY HAVE CREATED AN INTERNAL CHATGPT SYSTEM THAT SOME PEOPLE IN APPLE CALL APPLE GPT THAT WORKS SIMILARLY TO CHATGPT. APPLE IS ALL IN ON LLM'S. THEY HAVE MULTIPLE TEAMS WORKING ON THIS. THE BIG CAVEAT IS THEY DO NOT HAVE A CLEAR STRATEGY FOR CONSUMERS. THE WORK IS HAPPENING AND THEY WERE GET THERE EVENTUALLY. CAROLINE:
MANY HAVE DERIDED THEIR TEETH WITH FRUSTRATION AT SIRI. THAT SEEMS AN OBVIOUS AREA GENERATIVE AI COULD IMPROVE. WHERE ELSE COULD CONSUMERS INTERACT WITH ANYTHING APPLE MAY OFFER? SIMA: YOU CAN SEE THIS -- MARK: YOU CAN SEE THIS ACROSS ALL PLATFORMS. THERE ARE PLACES WHERE THIS COULD BE USED IN PRODUCTIVITY APPS COME APPLE SPREADSHEET OR WORD PROCESSING OR SLIDE PRESENTATION APPS. YOU HAVE GENERATIVE AI TO HELP YOU BUILD THOSE PRESENTATIONS AND GET WORK DONE.
YOU CAN SEE IT HAPPEN IN SIRI, A MORE CHATBOT LIKE INTERFACED WITH IMPROVED DATA. IMPROVED BACK-AND-FORTH. YOU CAN SEE IT IN TERMS OF APP DEVELOPMENT, EVEN ON PLACES LIKE THE VISION PRO HEADSET WHERE YOU DO NOT NECESSARILY HAVE A KEYBOARD AND MOUSE. YOU HAVE AN ARTIFICIAL INTELLIGENCE SYSTEM TO GIVE YOU A LEG UP ON DEVELOPMENT. THERE ARE ALL SORTS OF PLACES WHERE GENERATIVE AI CAN BE PLACED. APPLE'S FOR PEOPLE IN THE SPACE. THEY ARE LOOKING FOR PEOPLE WHO CAN APPLY GENERATIVE AI TO HELP PEOPLE CONNECT AND CONSUME MEDIA. THEY ARE ALL IN ON THIS. APPLE DOES NOT HAVE A
DEFINITIVE PLAN YET. PEOPLE INVOLVED IN THE PROJECT BELIEVE APPLE IS PREPARING TO MAKE A MAJOR AI ANNOUNCEMENT AS EARLY AS NEXT YEAR. CAROLINE: MARK GURMAN, ALWAYS WITH THE LATEST AND BREAKING WHEN IT COMES TO APPLE. THANKS SO MUCH FOR QUICKLY JUMPING ON THE PHONE WITH US.
LET'S TURN TO A COMPANY THAT HAS BECOME EVER MORE TECHNOLOGICALLY NATIVE. THEY HAVE HIRED A SILICON VALLEY START. WEIGHT WATCHERS. IT IS PART OF THE COVER STORY IN THIS WEEK'S BLOOMBERG BUSINESSWEEK. IT IS ABOUT THE 60-YEAR-OLD COMPANY'S BEEN ON PHARMACEUTICALS AS THE NEXT FRONTIER. LET'S DISCUSS ALL OF THIS. I AM PLEASED WELCOME THE CEO, SIMA SISTANI, WHO JOINS US NOW.
YOU ARE DEEPLY IN THE TECH SPACE, BUILDING COMPANIES, INNOVATING. YOUR JOB NOW IS TO INNOVATE AT WEIGHT WATCHERS AND PART OF THAT IS MAKING ACQUISITIONS IN THE TELEHEALTH SPACE. TALK TO US ABOUT THIS HOW THIS IS HELPING US DRIVE FORWARD WITH PHARMACEUTICALS? SIMA: COMING IN AS CEO, JUST A YEAR AND CHANGE NOW, I KNEW PART OF THE VISION WAS ABOUT RETHINKING THE BUSINESS FROM A DIGITAL PERSPECTIVE.
ONE BASED ON COMMUNITY, WHICH IS WHERE I'VE SPENT MOST OF MY CAREER. I HAVE FIRST EXPERIENCE FIRST AS A MEMBER ON THE PROGRAM. I WAS EXCITED ABOUT BRINGING SOMETHING NEW AND FRESH TO THE PRODUCT ON A GLOBAL SCALE. SOMETHING THAT WOULD ALLOW ME TO TAKE ALL OF MY KNOWLEDGE TO GROWTH TECH EXPERIENCE AND HAVE MEANINGFUL OUTCOMES FOR GLOBAL HEALTH. I'VE BEEN LOOKING AT THIS RESEARCH ON BLUE ZONES CAN HOW TO CREATE A DIGITAL BLUE ZONE.
WE INVESTIGATED NEW MODALITIES THAT UP WHAT STOOD OUT MOST IS OBESITY IS A CHRONIC CONDITION. FOR OVER 10 YEARS IT HAS BEEN SCIENTIFICALLY RECOGNIZED AS A CHRONIC CONDITION. WE WANTED TO ENTER THE SPACE AND BE ABLE TO EXTEND OUR TOOLKIT TO NOT ONLY CHANGE IN FUNCTION BUT ALSO CLINICAL INNOVATIONS. CAROLINE: YESTERDAY WE LEARNED ANOTHER
TECH EXECUTIVE, JEFF COOK, IS JOINING ANOTHER COMPETITOR IN THE WEIGHT LOSS TRANSITION. HOW DO YOU COMPETE, HOW DO STAND OUT AND MAKE SURE YOUR LOYAL FOLLOWING DOES NOT BECOME DISENCHANTED BY THE SHIFT? SIMA: THERE ARE TWO QUESTIONS IN THERE. THE FIRST I WANT TO ADDRESS IS THE PREVALENCE OF OBESITY. IN THE U.S., SINCE 1993 THE PREVALENCE WAS ABOUT 13%. NOW WE ARE TALKING 42% PREVALENCE. THE TRAJECTORY WILL GET US TO 50% OF PEOPLE LIVING WITH OBESITY BY 2030. THIS IS A MATTER OF RISING TIDE
LIFTS ALL SHIPS. WE WANT TO MAKE SURE THIS IS SOMETHING WE CAN ADDRESS GLOBALLY AND WE ARE DOING IT RESPONSIBLY. CERTAINLY THERE HAVE BEEN MEMBERS WE HAVE TO BRING ALONG IN THE JOURNEY. IT IS ON US TO DESTIGMATIZE THIS CATEGORY, AND PEOPLE UNDERSTAND IT IS NOT JUST ABOUT WILLPOWER. IT IS NOT A MORAL FAILING. THIS IS A CHRONIC CONDITION AND IN SOME CASES REQUIRES A CLINICAL INTERVENTION FOR PEOPLE TO SEE LONG-TERM SUCCESS.
CAROLINE: TALK TO US ABOUT ANY PROGRAM YOU MIGHT LAUNCH. YOU'RE TRYING TO BUILD A PROGRAM TO DO WITH THIS ACQUISITION THAT HELPS PEOPLE BUILD A LIFESTYLE. HOW MANY PEOPLE DO YOU THINK WOULD ULTIMATELY SIGN ON? WHEN MIGHT WE SEE SUCH A LAUNCH? SIMA: IT IS IMPORTANT TO REMIND PEOPLE THAT THE MEDICATIONS AND PARTICULARLY THE CLINICAL TRIAL THAT LED TO THE MEDIA BEING EXCITED AND THE ZEITGEIST SHIFTING TO THINKING ABOUT THESE MEDICATIONS. THIS WAS A TRIAL RUN ALONGSIDE LIFESTYLE TREATMENT.
THEY WERE DONE IN CONJUNCTION WITH A CALORIE DEFICIT. IT IS A MISCONCEPTION THAT THIS IS A MAGIC PILL YOU CAN TAKE. YOU MUST DO IT ALONGSIDE LIFESTYLE INTERVENTION. THAT IS WHAT THE MEDICATIONS HELP YOU DO, HAVE GREATER ADHERENCE TO HEALTHY HABITS THAT COME NATURALLY.
WHAT WE ARE DEVELOPING ALONGSIDE OUR TRIED-AND-TRUE PROGRAM FOR BEHAVIOR CHANGE IS ONE THAT IS VERY SPECIFIC TO PEOPLE WHO ARE ON THE JOURNEY. THEY NEED HELP WITH MAINTENANCE OF LEAN MUSCLE MASS, NUTRIENT DENSITY, AND DOING SO ALONGSIDE THE DOSAGE TITRATION IS GOING TO BE REALLY IMPORTANT TO ACHIEVING THE BEST OUTCOMES. WE PLAN TO INTRODUCE THIS PROGRAM IN THE FALL. THAT WILL BE FOR PEOPLE WHO GET THE MEDICATIONS TO OUR VIRTUAL CLINIC SEQUENCE OR NOT.
IF YOU'RE SOMEBODY WHO HAS GOTTEN THE MEDICATION THROUGH YOUR HEALTH CARE PROVIDER, THESE PROVIDERS ARE NOT TRAINED IN OBESITY MEDICATION. LESS THAN 1% OF DOCTORS ARE. THIS IS A PROGRAM THAT WILL HAVE HIGHER SUPPORT FOR THOSE PEOPLE. CAROLINE: WE THANK YOU FOR YOUR TIME. WEIGHT WATCHERS CEO SIMA SISTANI STOP FROM NEW YORK, CAROLINE: IS TIME FOR WORK SHIFTING, WEB AND LOOK AT THE CHANGING LANDSCAPE OF THE LABOR MARKET AMID ADVANCES IN TECHNOLOGY AND YOU KNOW WE HAVE TO TALK ABOUT AI. WE HAVE TO TALK ABOUT MICROSOFT'S NEW AI TOOLS. COPILOT WILL COST YOU $35 A MONTH ON TOP OF WHAT BUSINESS CUSTOMERS ALREADY PAID. MICROSOFT VICE PRESIDENT IS WITH US. I AM SO PLEASED TO THE SHOW.
WHETHER IT IS BEING MORE SPECIFIC WITH YOUR DATA IN ENSURING IT IS SAFE WERE ALSO COPILOT. WHAT ARE YOU OFFERING THAT IS DISTINCT? >> GREAT TO SEE YOU AGAIN AND CONTINUE THE CONVERSATION FROM OUR LAUNCH IN FEBRUARY. THE BIG THING WE ARE ANNOUNCING YESTERDAY IS ARGUABLY THE BIGGEST THING THAT WILL HAPPEN IN AI THE NEXT 12 MONTHS. WE ARE UNLOCKING THE ABILITY OF PEOPLE AT WORK TO USE GENERATIVE AI TO HELP THEM IN THEIR JOBS. TO THIS POINT PEOPLE HAVE NOT
USED IT BECAUSE OF CONCERNS OF DATA LEAKING OUT OF THE ORGANIZATION. THIS CHANGES WITH THE LAUNCH OF AN CAP ENTERPRISE -- OF BING CHAT ENTERPRISE. ED: WE HEARD WITH -- CAROLINE: WE HEARD FROM EXECUTIVES THAT THEY ARE INUNDATED WITH CEOS TRYING TO GET THEM TO USE THIS PRODUCT. YUSUF: THE NICE THING ABOUT THIS PRODUCT IS IT IS HORIZONTALLY VALUABLE FOR PEOPLE WRITING DOCUMENTS, WRITING SOFTWARE CODE, DOING STRATEGY. WHETHER YOU ARE IN HEALTH OR ARCHITECTURE OR AUTOMOTIVE, THERE ARE MANY COMPANIES THAT WANT TO USE THIS POWERFUL TECHNOLOGY TO HELP EMPLOYEES BE MORE PRODUCTIVE AND WE HAVE SEEN THAT WITH MICROSOFT 365 COPILOT AND CHEVRON AND OTHERS CAPABILITIES, AND THEN WITH BEING CHAT WHERE EVERY MAJOR COMPANY WANTS TO UNLOCK THE CREATIVITY POWER FOR THEIR EMPLOYEES. CAROLINE: IF THEY WANT SAID YOU CANNOT USE CHATGPT AT WORK THEY CAN NOW SAY YES BUT IT HAS TO BE THE BING CHAT ENTERPRISE.
THERE INTERESTING LLM'S AND GENERATIVE AI BEING USED. IS THAT SOMETHING YOU WORKED ALONGSIDE? YUSUF: THE WAY I THINK IS THERE WILL BE FOUNDATIONAL MODELS, COUPLE IN THE WORLD THAT WILL BE THE MOST ADVANCED. THINGS LIKE OPENAI CHATGPT THAT POWER INCREDIBLE CAPABILITIES. COMPANIES WILL TAKE THOSE FOUNDATIONAL MODELS AND DO THEIR OWN TRAINING. SPECIAL CAPABILITIES FOR THEIR APPLICATIONS. WE WILL ENABLE THOSE IN BIG
CHAT. THINK ABOUT IT AS HAVING SKILLS IN AI. CAROLINE: WHAT YOU THINK ABOUT THE NEWS APPLE IS IN ON THE GAME OF GENERATIVE AI WITH AJAX? YUSUF: THIS IS SUCH A HOT AREA. PEOPLE HAVE TO GET AFTER IT. IT DOES NOT SURPRISE ME THAT COMPANIES LIKE APPLE HAVE TO GET IN THERE. WE HAVE A UNIQUE LEAD WITH CHATGPT FOUR.
THE EXCITEMENT OF PEOPLE WANTING TO DO THAT WORK ON WINDOWS. YESTERDAY'S ANNOUNCEMENTS WITH SUPPORT FOR MEADOWS LLAMA SPEAK TO THE UNIQUE LEADERSHIP ROLE WE ARE PLAYING RIGHT NOW. CAROLINE: LOVE TO HAVE YOU BACK TO SPEAK ABOUT THE OPEN SOURCE MODELS. MICROSOFT VICE PRESIDENT OF LIFE AND DEVICES COMPANY. FROM NEW YORK, THIS IS BLOOMBERG TECHNOLOGY.
CAROLINE: WELCOME BLACK TO BLOOMBERG TECHNOLOGY. ED LUDLOW IS OFTEN MISSING THE ACTION WHEN IT COMES TO THE PUBLICLY TRADED MARKET. THE MOOD MUSIC CAME FROM ACROSS THE ATLANTIC WHEN THE U.K. INFLATION NUMBER KICKED LOWER. THE U.K. DID PLUMMET AND WE SAW NASDAQ JUST MANAGED TO GET A BIT OF A PUSH HIGHER AS THE WORLD SEEMS TO BE GRAPPLING WITH LESS ISSUES WHEN IT COMES TO INFLATIONARY PUSH FORWARD.
THAT MEANS INTEREST RATES WILL HAVE TO RISE UP. THE POUND DOWN 1% VERSUS THE U.S. DOLLAR AFTER THE INFLATION DATA CAME IN COOLER THAN EXPECTED.
THE BLOOMBERG COMMODITY INDEX SAYS DO NOT HOLD YOUR HORSES ON INFLATIONARY PRESSURES. RUSSIA IS NOT WANTING TO SEE ANY MOVEMENT IN TERMS OF VOYAGES IN AND OUT OF THE UKRAINE. KEEP AN EYE ON THE GEOPOLITICAL RISK. LET'S GET BACK TO THIS WORLD OF
TECH. THE NEWS COMING FROM MARK GURMAN THAT APPLE IS GETTING ALL IN ON THE GENERATIVE AI GAME. AJAX IS ITS FOUNDATIONAL MODEL. THEY POTENTIALLY HAVE A CHATGPT LIKE MODEL BEING USED BY EMPLOYEES. IT IS AT A NEW RECORD HIGH.
WE ARE UP TWO THIRDS OF A PERCENT. MICROSOFT, HAVING RALLIED HARD YESTERDAY AFTER ITS OWN AI ENTERPRISE ANNOUNCEMENT, WE ARE SEEING IT GIVING UP A LITTLE BIT OF THAT PROFIT. WE SOUGHT DOWN 1%. PROFIT TAKING IN MORE COMPETITION TO COME. LET'S GO BACK TO A COMPANY THAT WAS ONCE PUBLIC AND NOW ISN'T. BLOOMBERG REPORTED THAT AFTER ELON MUSK'S TWITTER ACQUISITION AND THE SERIES OF CONTENT POLICY CHANGES THAT ENSUED IT HAS LED TO A DRAMATIC SPIKE IN HATEFUL, VIOLENT, AND INACCURATE POSTS ON THE PLATFORM.
AFTER THE STORIES PUBLICATION, WE UNDERSTAND THE NEW CEO TWEETED SAYING THE RESEARCHERS FINDINGS ARE INCORRECT, THEY ARE MISLEADING, AND OUTDATED. HOW DID WE GET THIS ORIGINAL RESEARCH? LET'S GO THROUGH IT ALL WITH BLOOMBERG SARAH FRIER. ULTIMATELY WE HAVE THREE DIFFERENT RESEARCH HOUSES POINTING TO AN UPTICK IN HATEFUL SPEECH AND INACCURATE SPEECH SINCE ELON MUSK TOOK THE COMPANY PRIVATE. SARAH: EVEN MORE THAN THAT CITED IN THE SURVEY.
THIS IS A BROAD SURVEY OF RESEARCHERS FROM THE ANTI-DEFAMATION LEAGUE, THE CENTER FOR COUNTING DIGITAL HATE, MEDIA MATTERS, UNIVERSITIES, ACROSS THE BOARD LOOKING AT ISSUES LIKE ANTI-LGBT CONTENT, RACIST SLURS AGAINST AFRICAN-AMERICANS, ANTISEMITIC CONTENT, QANON SUPPORT, A NUMBER OF DIFFERENT FACTORS THAT IF YOU LOOK AT THE NUMBERS ALL HAVE GONE UP IN THE LAST YEAR OR IN THE FIRST YEAR. THE DATES RANGE. WHEN YOU LOOK AT THE FULL PICTURE FROM THESE VARIOUS ORGANIZATIONS AND WHAT THEY HAVE FOUND, LOOKING AT THE DATA ON TWITTER OF WHAT PEOPLE ARE SHARING, WHAT HASHTAGS ARE TRENDING, WHAT PEOPLE ARE SEEING , IT DOES NOT PAINT A HEALTHY PICTURE OF THE PLATFORM. IT IS A HUGE CHALLENGE FOR THE
COMPANY TO TRY TO CONVINCE BRANDS TO SPEND THEIR MONEY ON PROMOTIONS THERE GIVEN THIS REPUTATION THE COMPANY HAS BUILT . ONE REASON WE DID THIS STORY IS WE HAVE BEEN HEARING FROM BRANDS SAYING I DO NOT WANT TO KNOW IF I WANT TO START SPREADING AGAIN ON TWITTER. IT HAS BECOME DANGEROUS. WE WERE SKEPTICAL. WE WANTED TO ASK THE THIRD PARTIES WHO HAD BEEN LOOKING AT THIS, IS THAT TRUE? THIS STORY IS THE RESULT OF LOOKING AT THE DATA. CAROLINE: LET'S GO BACK TO THE WOMAN WHO HAS TO LEAD ABOUT THIS CHANGE, CONVINCE MARKETERS TO COME BACK WITH THEIR MONEY. WE WERE JUST SHOWING HER TWEETS
IN RESPONSE TO THIS PARTICULAR ARTICLE. SHE SAYS MORE THAN 99% OF CONTENT USERS AND ADVERTISERS, WHAT THEY SEE IS HEALTHY. CAN YOU GO BACK TO WHAT THEY ARE CURRENTLY DOING TO TRY TO RIGHT SIZE? SARAH: THIS IS A VERY COMMON LINE YOU HEAR FROM SOCIAL MEDIA PLATFORMS WHEN THEY ARE CALLED OUT FOR THE HARMFUL OR VIOLENT OR HATEFUL CONTENT SEEN ON THEIR PLATFORMS. THEY SAY LOOK AT THE OVERALL PICTURE. 99% OF TWEETS ARE GOOD. THAT IS BESIDE THE GENERAL POINT THAT PEOPLE ARE SEEING THESE HARMFUL POSTS IN THE HARMFUL POSTS ARE AFFECTING THE USER EXPERIENCE.
WHAT I THINK SHE SAID AND WHAT ELON MUSK SAID HE IS TRYING TO DO IS GO FOR THIS POLICY OF FREEDOM OF SPEECH, NOT REACH. NOT A NEW IDEA BUT IMPLEMENTED AT TWITTER IN SUCH A WAY THAT THE POSTS THEMSELVES MAY REMAIN ON THE PLATFORM, BUT THEY ARE FOCUSED ON REDUCING THE REACH OF THOSE POSTS AND REDUCING HOW MANY PEOPLE SEE THEM. ONE BIG INITIATIVE IS TO TRY TO IMPROVE THE ADJACENCY OF THOSE BAD TWEETS TO ADVERTISER CONTENT AND GIVE ADVERTISERS THE OPTION TO SAY I DO NOT WANT TO SHOW MY COMPANY'S TWEETS NEXT TO THIS KIND OF CONTENT. WE HAVE HEARD FROM THEM THERE HAS BEEN UPTAKE ON THAT OFFER THAT SHOW SOME PROJECT -- SOME PROGRESS BUT AS OUR STORY DEMONSTRATES IT WILL BE SOME TROUBLE AHEAD. TWITTER IS DOWN 50% SINCE ELON
MUSK TOOK OVER AND THEY ARE STILL CASH FLOW NEGATIVE. THERE IS A LOT OF WORK TO BE DONE . CAROLINE: SARAH FRIER, GREAT REPORTING ACROSS THE BOARD.
THANK YOU FOR ARTICULATING ALL OF THE SHIFTS GOING ON. TIKTOK IS NOT FULLY COMPLIANT WITH UPCOMING EU RULES GOVERNING CONTENT. ACCORDING TO THE RESULTS OF A TEST CONDUCTED BY THE BLOCK GOVERNING BODY. TO TALK US THROUGH IT -- YOU WERE JUST HEARING ABOUT THE TRIALS AND TRIBULATIONS OF TWITTER. TIKTOK HAS LONG BEEN THE FOCUS OF THE EU BECAUSE IT HAS ITSELF TO GET READY FOR SOME NEW DIGITAL ACTS COMING INTO PLACE.
ALEX: TO BE CLEAR THIS IS A VOLUNTARY STRESS TEST THAT HAPPENED ON MONDAY WHERE TIKTOK INVITED IN THE OVERSEER THAT WILL BE SEEING THESE NEW RULES GOING TO PLAY SEPTEMBER 1. IT SAID TAKE A LOOK AT WHAT WE ARE DOING NOW. HOW MUCH ILLEGAL CONTENT WE HAVE OR HOPEFULLY DO NOT HAVE AND THE COMMISSIONER CAME OUT OUT OF THAT AND SAID TIKTOK YOU ARE STILL NOT DOING ENOUGH. MORE NEEDS TO BE DONE TO GET YOU UP TO SNUFF BUT THE RULES ARE NOT IN PLAY YET. THIS IS AN INTERESTING CHANGE IN TONE. THE COMMISSIONER HAD WORDS ABOUT TIKTOK IN JANUARY SAYING THE ILLEGAL CONTENT WAS UNACCEPTABLE AND THIS WEEK YOU SEE HIM OF PLOTTING THE SOCIAL MEDIA PLATFORMS FOR GOING THROUGH THIS VOLUNTARY TEST, FOR SPENDING ON IMPROVING THE PLATFORM. IT IS NOT QUITE A FULL THUMBS-UP FOR THE RULES THAT
WILL COME INTO PLAY IN SEPTEMBER. IT IS AN INTERESTING REVEAL OF WHAT TO EXPECT FROM TIKTOK THAT THEY ARE PERHAPS INCHING CLOSER, THOUGH THEY STILL HAVE MORE ROOM TO RUN. CAROLINE: THAT IS SUCH A GOOD POINT GIVEN THE TOUGH SPACE TIKTOK HAS BEEN IN IN THE EU AND THE U.S. MANY CONSIDERING THE CONTENT AND THE IMPACT ON MENTAL HEALTH, BUT ULTIMATELY ITS OWNERSHIP. I AM INTERESTED WHETHER YOU THINK THAT IS A PENDULUM THAT IS SHIFTING IN ANY WAY? ALEX: WITH THE OWNERSHIP, TIKTOK IS OWNED BY BYTEDANCE, A CHINESE COMPANY, THAT HAS PROLIFIC AERATED CONCERNS ACROSS THE EU AND THE U.S. WITH CONCERNS WHETHER THE
CHINESE GOVERNMENT COULD UNDULY INFLUENCE WHAT YOU SEE ON TIKTOK, THE ALGORITHM, BECAUSE IT HAS THE CHINESE OWNERSHIP. THIS DSA HAS TO DO WITH CONTENT MODERATION. THE EU REGULATOR LOOKING UNDER THE HOOD FOR ANY CONCERNS AROUND ANYTHING THAT IS ON TOWARD. DEFINITELY PLAYS INTO THAT. TIKTOK IS DOING SOMETHING
SIMILAR CALLED PROJECT CLOVER IN THE EU. THEY ARE SAYING THEY WILL BRING ALL OF THE DATA FOR USERS IN THE BLOCK TO SERVERS THAT EXIST IN THE EU TO COORDINATE OFF OR WALL OFF ANY SENSITIVE INFORMATION FROM THEIR CHINESE OWNER AND ANY INFLUENCE THE CHINESE GOVERNMENT MIGHT HAVE ON BYTEDANCE. CERTAINLY THIS IS AN ADDED PRESSURE ON TIKTOK THAT A LOT OF THE OTHER TECH FIRMS THAT HAVE TO COMPLY WITH THESE NEW REGULATIONS ARE NOT NECESSARILY HAVING TO DEAL WITH. CAROLINE: RATE ANALYSIS. THANK YOU FOR BRINGING THAT STORY -- GREAT ANALYSIS.
THANK YOU FOR BRINGING THAT STORY. WE ARE GOING AROUND THE WORLD IN TERMS OF TECH AND ART. CHRISTIE'S IS PICKING OFF ITS TECH SUMMIT. WILL DISCUSS WITH THE HEAD OF ITS VENTURE ARM. THIS IS BLOOMBERG TECHNOLOGY.
CAROLINE: CHRISTIE'S ART AND TECH SUMMIT IS BACK FREIGHT SEVENTH EDITION HIGHLIGHTING THE IMPACT OF BLOCKCHAIN ON THE ART WORLD. CHRISTIE'S WAS THE FIRST AUCTION HOUSE TO REGISTER A SALE AND A BLOCKCHAIN PLATFORM AND WANTS TO STAY ABREAST IN THE ART WORLD WITH CHRISTIE'S VENTURES. TODAY THE VENTURE SPOTLIGHT IS ALL ABOUT CHRISTIE'S VENTURE GLOBAL HEAD DEVANG THAKKAR WHO IS JOINING US. WHAT IS CHRISTIE'S VENTURES?
DEVANG: CHRISTIE'S VENTURES IS OUR EFFORT IN TRYING TO PUT OUR INVESTMENTS WHERE OUR INTENT IS. WE'VE BEEN IN THE ART WORLD FOR 257 YEARS. WE'VE SEEN TECHNOLOGY PASSED THROUGH THESE DOORS ACROSS OUR 46 DIFFERENT OFFICES FOR CENTURIES. WE HAVE HAD INFLUENCERS TELL US ABOUT EVERYTHING THEY WERE BUILDING. THAT IS WHAT VENTURE CAPITAL IS ALL ABOUT. ESPECIALLY AFTER THE DEPOT AUCTION IN 2021, WE HAD EVERYONE BUILDING ANYTHING SENDING US PITCH DECKS AND INFORMATION ABOUT HELPFUL THEIR PRODUCT WAS VERSUS ALL OF THE OTHER PRODUCTS.
I THOUGHT THAT WAS THE MOMENT WHERE CHRISTIE'S WAS RECOGNIZED AS SOMEONE ADOPTING TECHNOLOGY AT ITS VERY EARLIEST STAGE IN THE VENTURE CAPITAL ARM ALLOWS US TO CAPITALIZE ON THOSE DEALS AND INVEST IN COMPANIES THAT COME ACROSS OUR DESK. CAROLINE: I AM SURE WEBB THREE BECAME A FOCAL POINT. WE WERE LOOKING AT YOUR PORTFOLIO COMPANIES. THERE IS ALSO HOLOGRAPHIC TECHNOLOGY. WHAT ARE THE OTHER INTERSECTIONS YOU FEEL BENEFIT
CHRISTIE'S? DEVANG: WE HAVE FOUR PILLARS WE LOOK AT. PEOPLE CONSUME ART BETTER. HOLOGRAMS ARE AWAY WE HAVE REPLICATED. MASTERPIECE OBJECTS IN PHOTOREALISTIC FASHIONS IN HOLOGRAMS. WE LOOK AT AROUND 10% TO 15% OF OUR PORTFOLIO FOCUSED ON FUNDAMENTAL PICKS AND SHOVELS INVESTMENTS. WE WORK WITH TECHNOLOGIES THAT HELP CHRISTIE'S BUILD UP OUR PLATFORM.
WITH 300 YEARS OF BEING IN BUSINESS WE HAVE TREMENDOUS AMOUNTS OF DATA AND KNOWLEDGE WE CAN ENCAPSULATE. FINTECH, THE AREA IS A HUGE INNOVATION. WE HAVE BEEN DOING THAT SINCE THE DAWN OF CHRISTIE'S. FROM THE CONSUMER POINT OF VIEW WE LOOK AT THESE FOUR PILLARS AND OTHER AS TECHNOLOGY AS IT EVOLVES -- AS TECHNOLOGY EVOLVES AROUND US. CAROLINE: WE GO BACK TO THOSE YEARS OF 2021 WHEN THE NFC REACHED 29 MILLION. NOW THE WORLD IS VERY DIFFERENT. NFT PRICES HAVE PLUMMETED. YOU'RE ABOUT CREATING VALUE AND
CONTINUING VALUE. WHEN YOU SEE COMPANIES -- GUCCI WILL BE AT YOUR EVENT. HOW GRAND IS THINKING ABOUT WEBB THREE AND NFT AS SOMETHING THAT IS NOT LOSING VALUE BUT CATCHING ROYALTY? DEVANG: THIS IS A GREAT QUESTION. INTEREST LEVEL SKYROCKETED. OVER THE LAST SIX OR SEVEN MONTHS THEY HAVE STABILIZED. WHEN YOU LOOK AT THE ECOSYSTEM
THINGS HAVE STABILIZED AT A LEVEL, WHETHER THIS IS THE NEW LEVEL OR NOT I'M NOT THE EXPERT. BRANDS HAVE FOUND THIS AS A NEW WAY TO ENGAGE IN COMMUNITIES, WHETHER IT IS THE BEAUTIES THAT FOLLOW ARTISTS FOR CERTAIN TECH TRENDS. I THINK BRANDS HAVE TO KEEP THEMSELVES INNOVATIVE AT THEY HAVE EVOLVED THEMSELVES. THIS TECHNOLOGY SPECIFICALLY ALLOWS THEM TO GET INVOLVED WITH THE TRENDS IN THE MARKET AND THAT IS HOW I SEE BRANDS USING THEM AND I THINK THIS OPTION IS AN EXAMPLE WHERE THEY WORK DIRECTLY WITH ARTISTS WHO CURATED A FASHION FORWARD SALE.
ARTISTS ARE EXPLODING GENERATIVE ART AND GENERATIVE AI. THE INTERSECTION IS INTERESTING. CAROLINE: LET'S TALK ABOUT THE GENERATIVE AI ELEMENT. AS MUCH AS THERE IS INTEREST, THERE IS A BIT OF FEAR.
WE THINK OF PEOPLE WORRYING ABOUT COPYRIGHT, ABOUT ARTISTS AND AUTHORS WORRIED ABOUT THE DEMOCRATIZATION OF THEIR WORKSPACE. HOW IS THIS SOMETHING CHRISTIE'S IS THINKING? DEVANG: THAT IS A GREAT QUESTION. THE WAY WE AT CHRISTIE'S FEEL IS ANY NEW TECHNOLOGY WILL COME WITH ITS LEARNING CYCLE IN ITS OWN INTEREST CYCLE BUT IT'S LEARNING CYCLE. WE SEE OUR ROLE IN THE NEUTRAL PARTY THAT BRINGS TOGETHER ACADEMICS AND REGULATORS AND ARTISTS, TECHNOLOGY, BUSINESS LEADERS. AT THIS CONFERENCE THE REASON WE DO THIS IS BECAUSE NO ONE WILL SOLVE ANY OF THESE CHALLENGES, WHETHER IT IS AI OR OTHER PEOPLE'S CONTENT, I THINK WITH AI, I SEE IT AS AUGMENTING INTELLIGENCE RATHER THAN ARTIFICIALLY REPLACING INTELLIGENCE.
THAT IS WHY IMPROVING THE PRODUCTIVITY OF CREATORS AS WELL AS OTHER HUMAN BEINGS IS WHERE I SEE AI FITTING IN AND THAT IS THE THEME OF THE DAYS. OUT OF THESE TECHNOLOGIES APPLY TO ARTISTS LIVES? CAROLINE: LESS THAN A MINUTE LEFT. THE COMPANIES YOU INVEST IN? WHERE ARE THEY BEING BUILT? HOW INTERNATIONAL ARE YOU. DEVANG: WE HAVE COMPANIES FROM
VANCOUVER, CANADA, TO AUSTRALIA. CAROLINE: PRAYED TO HAVE SOME TIME WITH YOU. DEVANG THAKKAR, CHRISTIE'S VENTURES GLOBAL HEAD. FROM NEW YORK, THIS IS BLOOMBERG TECHNOLOGY. >> EXCITED ABOUT BRINGING SOMETHING NEW AND FRESH TO THE PRODUCT ON A GLOBAL SCALE AND SOMETHING THAT WOULD ALLOW ME TO TAKE ALL OF MY GROWTH TECH EXPERIENCE AND KNOWLEDGE AND THEN HAVE MEANINGFUL OUTCOMES FOR GLOBAL HEALTH. CAROLINE: THE CEO OF WEIGHT WATCHERS EARLIER IN THE SHOW DISCUSSING THE STEPS THEY ARE TAKING TO MODERNIZE WEIGHT WATCHERS.
LET'S STAY IN THE WORLD OF HEALTH TECHNOLOGY. A PREVENTATIVE HEALTH COMPANY LEVERAGES ARTIFICIAL INTELLIGENCE TO OBTAIN INSIGHT FROM UNIQUE MICROBIOLOGY AND HUMAN GENE EXPRESSIONS. THIS IS TRANSLATED INTO PERSONAL HEALTH RECOMMENDATIONS. THE FOUNDER, ONCE AN EARLY EMPLOYEE OF MICROSOFT, HAS FOUNDED SEVERAL COMPANIES AND COMES TO US TODAY. WHAT IS INTERESTING IS HOW MICROBIOLOGY AND HUMAN GENE EXPRESSIONS CAN BE IDENTIFIED IN AN AT-HOME TEST. WHAT ARE YOU OFFERING AND HOW IS IT
DIFFERENT? NAVEEN: OUR HEALTH HAS ALWAYS BEEN DELIVERED AT HOSPITALS BUT I THINK THE FUTURE OF HEALTH CARE WILL BE DELIVERED AT HOME AND THE MEDICINES OF THE FUTURES WILL COME FROM THE FARM, NOT THE PHARMACY. WHAT WE DO IS GIVE YOU AT-HOME TESTS. IT IS A BIT OF YOUR SALIVA, FINGERPRINT, TOUCH OF YOUR STOOL, WE ARE ABLE TO IDENTIFY EVERYTHING THAT IS HAPPENING IN YOUR GOT. WE CAN TELL YOU YOUR BIOLOGICAL AGE, YOUR COGNITIVE HEALTH, YOUR HEART HEALTH, AND THEN WE CAN TELL YOU EXACTLY WHAT FOODS YOU SHOULD EAT, WHAT FOODS YOU SHOULD AVOID. IT TURNS OUT THERE IS NO SUCH THING AS AN UNHEALTHY FOOD.
MANY OF US EAT KALE BECAUSE IT IS GOOD FOR US. MANY OF US ARE HARMED BY THAT. IF YOU CANNOT DIGEST, THEN YOU SHOULD BE EATING PROPERLY OR AVOCADO. EVERY PERSON HAS A UNIQUE MICROBIOLOGY. 39 TRILLION LIVING IN OUR GUT.
100 TRILLION ALL OVER OUR BODY. THESE MICROBES WORK WITH US AS HUMAN HOSTS AND WE OUTSOURCE MANY OF THE FUNCTIONS TO THEM. WHEN WE EAT FOOD IT DIGESTS THE FOOD FOR US AND THEY RELEASE THE NUTRIENTS.
AFTER WE DO AT-HOME TESTS WE TELL YOU WHAT IS HAPPENING IN THE BODY, WHAT FOODS ARE GOOD FOR YOU, THESE ARE NOT FOREVER. EVERY SIX MONTHS WHEN YOU DO A RETEST, -- PEOPLE SAY HOW LONG DO I HAVE TO DO THAT PUMP IT IS LIKE ASKING -- I WONDER DO I HAVE TO WORK OUT AGAIN? CAROLINE: WE KNOW HOW MUCH A SUBSCRIPTION IS. HOW MUCH IS ONE OF YOUR TEST AND IF YOU'RE DOING IT REPEATEDLY OVER SIX MONTHS? NAVEEN: OUR COST FIVE YEARS WERE 1000 YOU -- WERE ABOUT $1000. NOW THEY'VE COME DOWN TO $99.
OUR TESTS ALL COMBINED OVER FOR $299. CAROLINE: IF YOU ARE SELLING AT COST, WHERE IS THE MONEY FOR YOU? IS IT ABOUT OF ECONOMIES OF SCALE? NAVEEN: IT IS ECONOMIES OF SCALE AND SECONDLY THE AMOUNT OF INFORMATION, WE'VE NOW COLLECTED OVER 750 TRILLION DATA POINTS FROM 600,000 SAMPLES THAT ALLOWS US TO DIAGNOSED EARLY STAGE CANCER. WE CAN DIAGNOSE STAGE ONE CANCER IN YOUR MOUTH OR THROAT AND RECEIVED FDA BREAKTHROUGH DEVICE FOR APPROVAL FOR STAGE ONE CANCER 90% SENSITIVITY, 95% SPECIFICITY. CAROLINE:
WE HAVE 30 SECONDS. IT IS ALL ABOUT HOW YOU DEAL WITH THAT FROM A MENTAL PERSPECTIVE. HOW DO YOU? NAVEEN: NOT ONLY DO GET TO KNOW WHAT IS HAPPENING BUT YOU'RE ABLE TO DEAL WITH IT BECAUSE YOU ARE IMAGINING YOUR GENE EXPRESSION SO WE CAN TELL YOU THE FOODS. WE CUSTOM MAKE THE SUPPLEMENT FOR EACH INDIVIDUAL SO WE TELL YOU WHAT NUTRIENTS YOU NEED AND WE MAKE THE POWER AND PUT THEM IN A CAPSULE AND SEND IT TO YOU SO EVERYTHING IS MADE FOR YOU, MADE FOR YOUR HUMAN BIOLOGY AND EVERYTHING YOU DO WE HAVE SHOWN THE EFFICACY, DEPRESSION, ANXIETY, ALL OF THOSE THINGS TO GET BETTER. CAROLINE:
IT IS INDIVIDUALIZED. NAVEEN JAIN, WE THANK HIM FOR JOINING US.
2023-07-20 20:27
Show Video
Other news