Bloomberg Markets: The Close 11/06/2023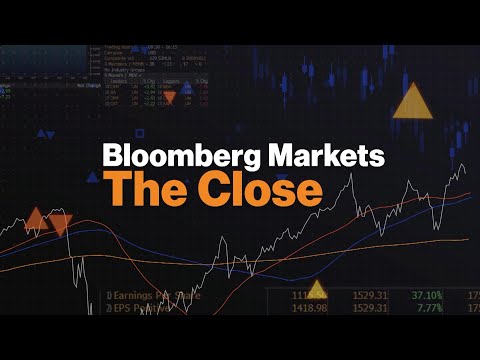 Show Video
ROMAINE: THE RALLY IN STOCKS AND BONDS ON PAUSE AS INVESTORS SEARCH FOR TECHNICAL AND FUNDAMENTAL SUPPORT. KATIE: PICKING UP BECAUSE INVALID VALLEY HERE IN THE U.S.. THOSE GAINS DO NOT EXIST ANYMORE. ROMAINE: WE STARTED OFF STRONG, LOOKED LIKE WE WOULD GET AN EXTENSION OF THE RALLY FROM LAST WEEK. WHAT IS DRIVING THAT?
WHAT CHANGED FROM FRIDAY AND TODAY? KATIE: THE ONLY THING I CAN PINPOINT IS WHAT WE ARE SEEING IN THE BONDS OF LANDSCAPE. WE HAVE YIELDS EMERGING HIGHER AFTER THE VICIOUS RALLY LAST WEEK. HOW MUCH OF THIS IS FUNDAMENTAL PURPOSES TECHNICAL POSITIONING? ROMAINE: GLAD HE WENT THERE. WE STARTED UP THIS MORNING WITH EVERYBODY LOOKING ABOUT WEEKLY NOTE BY MEGAN WILSON AT MORGAN STANLEY MAKING THE CASE THAT WE SAW A BEAR MARKET RALLY LAST WEEK. HE POINTS TO THE LACK OF FUNDAMENTALS SUPPORT, LACK OF TECHNICAL SUPPORT. YOU SAW WHAT HAPPENED WITH THE EARNINGS SO FAR. A LOT OF MISSES ON SALES AND
REVENUE IN THE US HE 500. -- IN THE S&P 500. KATIE: IF YOU ARE A BALL LOOKING TO THE BOND MARKET TO CONFIRM THAT VIEW, HE DID SAY THAT WHAT WE SAW IN YIELDS WAS MORE ABOUT LOWER-THAN-EXPECTED BOOTHS TO AUCTION SIZES AND THE ECONOMIC DATA WILL PROBABLY NOT PULL FORWARD CUTS. HE IS STILL BEARISH. ROMAINE:
LET'S KICK THINGS OFF TO THE CLOSE WITH ANDREW SLIM AND, JOINING US FROM CHICAGO. NOT TO PICK YOU AGAINST ONE OF YOUR COLLEAGUES, YOU FOLKS ARE IN DIFFERENT DEPARTMENTS BUT I AND SURE YOU HAVE SEEN HIS GENERAL TAKE ON SOME OF THESE RALLIES OVER THE PAST FEW WEEKS AND MONTHS, THE IDEA THAT THIS IS A BEAR MARKET HAD FAKED HERE. DO YOU BUY THAT? ANDREW: NO. I THINK KATIE NAILED WHY THE MARKET IS WEAK TODAY BUT STRONG LAST WEEK, WHICH IS WITH RATES WHERE THEY WERE GOING INTO LAST WEEK, IT IS A BIG COMPETITIVE STOCK BUT AS 10 YEAR CAME DOWN, THAT ALLOWED THE REALITY THAT THIRD-QUARTER EARNINGS WERE GOOD. COMPANIES ARE REPORTING GOOD EARNINGS. THE ESTIMATES FOR THIS YEAR AND
NEXT ARE NOT DROPPING, WHICH MEANS THAT WE WILL SEE 12% EARNINGS GROWTH NEXT YEAR. MAYBE IT WILL NOT HAPPEN BUT THERE IS NO TIME IT WILL NOT. ALL THE MARKET NEEDED WAS RATES TO COME DOWN. THAT LET THE MARKET HIGHER.
TODAY, THE REASON WHY THE MARKET SOLD OFF IS YOU ARE EXCEEDING RATES HAVE GONE UP A LITTLE AND THAT HIS WEEKEND MARKETS. THE STOCK MARKET IS BEING DRIVEN OFF BOND MARKET BECAUSE FUNDAMENTALS ARE COMING IN PRETTY GOOD. ROMAINE: THAT REFLECTS SOME OF THE DAY-TO-DAY VOLATILITY. IT IS A LONGER-TERM TREND WHEN YOU LOOK AT TECHNICAL LEVELS, CORPORATE FUNDAMENTALS, WHICH ACCORDING TO YOU HAS BEEN RELATIVELY DECENT HERE, AS THAT FIT YOUR GETTING THE IDEA THAT THERE IS MORE UPSIDE TO COME RATHER THAN MORE OF A DOWNSIDE? ANDREW: THE ISSUE WITH A PLOT OF UPSIDE IS THE MARKET IS NOT CHEAP. EVEN GOING INTO NEXT YEAR, YOU
ARE STILL LOOKING ANY MARKET PE THAT IS PRETTY HIGH. WHAT HAS DISAPPOINTED THE BEARS IS THAT THE E HAS NOT COLLAPSED THE WAY THEY BELIEVED THAT WHAT HAS FRUSTRATED THE BULLS IT IS HARD TO SEE A LOT OF UPSIDE WITH 10 YEAR AND FOR FIVE PERCENT TO 5%. -- 4.5% TO 5%. I THINK WE WILL GET A RALLY AT YEAR END BUT NOT SURE THERE IS A LOT OF UPSIDE AS WE LOOK OUT INTO NEXT YEAR. KATIE: I WANT TO TALK MORE ABOUT THE BOND MARKET.
THE 10 YEAR YIELD IS BACK TO 4.6%, WHICH IS HIGH LOOKING AT RECENT HISTORY. IF THE STATE NEAR THESE LEVELS, WHAT PRESSURE DOES THAT PUT ON DIFFERENT PARTS OF THE EQUITIES MARKET? WHAT PARTS MANAGE THROUGH IT? ANDREW: OVERALL, THE MARKET IS TRADING AT A VALUATION THAT IS OK WITH WHERE THE CANDY YEAR IS. -- WITH WHERE THE 10 YEAR IS. NORTH OF 5%, THE STOCK MARKET IS TOO EXPENSIVE. S -- THESE STOCKS TO FOCUS ON OUR COMPANIES WHERE THERE FUNDAMENTALS ARE BETTER THAN EXPECTED BECAUSE I HAVE A HARD TIME SEEING VALUATIONS BEING REPLACED HIGHER.
THIS IS WHY THE MAGNIFICENT SEVEN ARE LEADING THE MARKET. I DISMISS THE MARKETS BETWEEN SPORE BREATH. THE REASON WE ARE SEEING POOR BREATH IS THE LARGEST COMPANIES REPORTED THE LARGEST NUMBERS. OVERALL, THEY HAVE HAD THE BEST REVISIONS. THAT IS WHERE YOU WANT TO FOCUS ON, COMPANIES THAT ARE EXCEEDING FUNDAMENTALS.
I DO NOT SEE A LOT OF PE EXPANSION. KATIE: SO INTERESTING. WE TALKED TO PEOPLE WHO SEE WHAT IS HAPPENING WITH THE SEVEN STOCKS AND THEY SAY STATE OUT OF IT. DO NOT PUT ON YOUR EGGS IN THE BASKET. SOUNDS LIKE YOU ARE NOT SHYING AWAY. ANDREW: I HAVE BEEN IN THIS BUSINESS A
LONG TIME. ONE OF THE BIGGEST ERRORS INVESTORS MAKE IS THEY LOOK AT A PE AND THE E IS BASED ON ESTIMATES FOR THE COMING YEAR. THEY ASSUME THAT IS ACCURATE AND DECIDE WHETHER THE STOCK IS ATTRACTIVE OR UNATTRACTIVE BASED ON. THE FLAW IN THAT ARGUMENT IS IF
YOU LOOK AT THE MAGNIFICENT SEVEN, THERE EARNINGS ESTIMATES SINCE THE BEGINNING OF THE YEAR ARE UP 11%. YOU WOULD BE WRONG NOT TO BUY BECAUSE THE E IS HIGHER TODAY THAN AT THE BEGINNING OF THE YEAR. LIKEWISE, THE S&P EQUAL WEIGHTED, THERE EARNINGS ESTIMATES ARE LOWER TODAY, LARGER, THAN AT THE BEGINNING OF THE YEAR. IF YOU SET AT THE BEGINNING OF THE YEAR THE EQUAL WEIGHT IS CHEAP, IT IS NOT AS CHEAP AS EXPECTED BECAUSE THE E HAS COME DOWN. ALWAYS BE WARY OF THE ASSUMPTION THAT WALL STREET HAS
GOT THE EARNINGS OUT AND THAT LOOKS CORRECT. THAT HAS NOT PROVEN TO BE THE CASE FOR LARGE STOCKS THIS YEAR. ROMAINE: IS THERE A CASE TO BE MADE BASED ON THAT IDEA THAT IS THERE A BROADER ORCHESTRA? FOR THE SPOKE TO BUY THIS MARKET IS A BASKET OR IS THIS MORE OF AN INDIVIDUAL SECTOR STORY? ANDREW: IT HAS BEEN HARD FOR ACTIVE MANAGEMENT BECAUSE. IT IS HARD TO OVERWEIGHT STOCKS THAT ARE BEING IN, BUT I THINK THAT IS WHAT YOU SHOULD DO. I THINK THE S&P CAP WILL CONTINUE TO PERFORM THE EQUAL LEANING. THOSE LARGE STOCKS ARE NOT AS EXPENSIVE.
I DISMISS THE, WELL IT IS SIMILAR TO THE DOT-COM BUBBLE. THAT IS NOT TRUE. ON A STOCK SELECTION, THAT WOULD BE A PORTION OF WHERE I WOULD PUT MY MONEY. I WOULD OFFSET IT WITH SOME OF THE VALUE OF NAMES THAT I THINK ARE ALSO REPORTING GOOD NUMBERS. THEY ARE ATTRACTED ROMAINE: ALWAYS GREAT TO TALK TO YOU.
ANDREW SLOMAN, SENIOR PORTFOLIO MANAGER AT MORGAN STANLEY, INVESTMENT MANAGEMENT HELPING TO KICK THINGS OFF THE ON SPREAD COMING UP, A CLOSER LOOK AT OPENAI, A NEW CHATGPT PRODUCT THAT IT DOES PUT USERS IN CONTROL. KATIE: BECAUSE THE CASH PILE REACHING RECORD HEIGHTS AT BERKSHIRE HATHAWAY DOES NOT QUITE TELL THE FULL STORY. ROMAINE: YOU LOOK AT THE STATE OF M&A. EVEN CLAIMS BURKE WILL TALK ABOUT THE OUTLOOK FOR DEALMAKING. THAT CONVERSATION AND SUBMISSION WERE ON THE CLOTHES.
THIS IS BLOOMBERG. KATIE: THE BED IS OUT WITH THE LATEST SENIOR LOAN OFFICER OPINION SURVEY, AN IMPORTANT LOOK AT THE AVAILABILITY OF CREDIT IN THE THIRD QUARTER. MICHAEL MCKEE JOINS US NOW. LOOKING THROUGH THE DETAILS OF THIS REPORT, WHAT IS THE TAKE AWAY? MICHAEL: THINGS HAVE NOT CHANGED MUCH. WE THOUGHT MAYBE BECAUSE OF WHAT RAFAEL BOSTIC TOLD US FRIDAY THAT WE WOULD SEE A SIGNIFICANT TIGHTENING OF STANDARDS, BUT THAT IS NOT THE CASE. IT LOOSENED 8-BIT IN TERMS OF
THE PERCENTAGE OF BANKS REPORTING PATER STANDARDS. 3.4% OF LARGE AND MIDDLE-MARKET BANKS TO FIRMS IN TERMS OF LENDING HAVE RAISED STANDARDS. THOSE WHO SAY THEY HAVE TIGHTENED SOMEWHAT, 32.3%, A BIT LESS THAN IN THE SECOND
QUARTER. THE OVERALL NUMBERS SHOW MOST BANKS NOT CHANGING THEIR STANDARDS FOR LOANS. WE ARE TALKING ABOUT KNOWNS NOT USED FOR M&A -- LOANS NOT USED FOR M&A.
IN TERMS OF LOAN DEMAND, DEMAND BY LARGE FIRMS IS STRONGER THAN IN THE SECOND PORT OF BUT STILL DOWN BY 31%. FOR SMALL FIRMS, DOWN 9%. COMPANIES DO NOT WANT TO BORROW SO BANKS MAY NOT HAVE TO RAISED STANDARDS. ROMAINE: YOU SET DOWN WITH RAPHAEL BOSTIC LAST FRIDAY. HE WAS SAYING I HAVE SEEN IT AND KNOW CREDIT CONDITIONS ARE TIGHTENING. CURRENT DIRECTIONS OUT THAT --
TRYING TO RECONCILE THAT BASED ON HIS COMMENTS IN THE NUMBERS WE GOT TODAY, WHICH SEEMED TO SHOW NOTHING CHANGED DRAMATICALLY. MICHAEL: BANKERS ARE RAISING STANDARDS BUT THEY SEEM TO BE CRAMPING DOWN A BIT MORE ON THE SIZE OF CREDIT LINES AND THE LENGTH OF TERM FOR WHICH THEY ARE LENDING HIM BUT IT IS NOT MAJOR. OVERALL, BOSTIC TALKING IN TERMS OF FOR THE YEAR TO DATE, WE HAVE SEEN A TIGHTENING BUT IT IS NOT A MAJOR DEAL. A LOT OF PEOPLE ARE WONDERING IF WE ARE GOING TO SEE MORE. THAT WAS A LETTER TO THE FED MAY HAVE GONE TOO FAR OR RECESSION CALLS FROM THE ECONOMY AND THIS WILL START HITTING LENDING BUT IF PEOPLE ARE NOT BORROWING, IT WILL NOT HIT LENDING NEARLY AS FAST. HOW THE BUSINESSES AND PEOPLE TERMED OUT THERE LENDING BUT THE GOVERNMENT DID NOT. ROMAINE: MICHAEL MCKEE HELPING TO BREAK
DOWN THE LATEST SENIOR LOAN OFFICERS SURVEY, SHOWING THAT THE TIGHTENING OF CREDIT CONDITIONS IS NOT DRAMATICALLY DIFFERENT THAN IN THE PREVIOUS QUARTER. BLOOMBERG ECONOMICS IS OUT WITH A NEW MODEL WHICH TRACKS THE OVERALL PRICE OF MONEY OVER THE LAST HALF-CENTURY IN 12 ADVANCED ECONOMIES ACROSS THE GLOBE. SPOILER ALERT, THEY HAVE GONE UP.
WE OBSESS OVER THIS SLEW OF DATA , PRIMARILY BECAUSE WE ARE TRYING TO TRAP THE PRICE OF MONEY. WE KNOW IT IS HIGHER THAN IT USED TO BE. ANNA: OUR MODEL LOOKED INTO THE FACTORS THAT HAVE BEEN DRIVING THE SECULAR DECLINE OF NOMINAL INTEREST RATES. IT CONCLUDES THAT IT IS THE DEMOGRAPHICS AND A SLOWER GROWTH THAT LEAD TO LESS DEMAND FOR MONEY AND THE NOMINAL INTEREST RATE WAS DECLINING FOR MOST OF THE DECADE, BUT PROJECTING FORWARD IN THE NEXT 30 YEARS, OUR MODEL IS SHOWING THAT BECAUSE OF THE AGING OF AMERICANS, AND THERE IS LESS LAND COMING FROM FOREIGN CENTRAL BANKS, THAT WOULD MEAN OVERALL LESS SAVINGS RELATIVE TO DEMAND FOR MONEY.
THE NOMINAL INTEREST RATE WILL LIKELY BE BETWEEN 4.5% TO 5% AT THE 10 YEARS. ROMAINE: THEY WILL STAY ELEVATED. KATIE: WHAT WOULD THAT MEAN FOR THE U.S. GOVERNMENT? THE GREAT TABLE IN HERE SINCE THE U.S. GOVERNMENT GOT A FREE PASS AS RATES FELL.
THAT DYNAMIC IS REVERSING NOW. ANNA: WE HAD A PIECE ON THE TERMINAL LOOKING AT WHAT INTEREST RATES STAY HIGHER FOR LONGER? CURRENTLY, MARKET RATE BASED INTEREST RATES ARE 1% HIGHER THAN CPM'S ASSUMPTIONS. IT MEANS THAT THE U.S. FEDERAL DEBT TO GPO RATIO COULD BE REACHING 170% OF GDP BY 2040, WHICH IS THROUGH THE ROOF. IN ORDER TO STEADY THE FEDERAL DEBT TO GDP RATIO, THE U.S. GOVERNMENT WOULD LIKELY HAVE TO EMBARK ON FISCAL CONSOLIDATION.
ROMAINE: THERE HAS BEEN SO MUCH MADE OF THE IDEA. WHAT WAS THAT REALLY A MECHANISM OF FISCAL STIMULUS OR POLICY? I THOUGHT THAT WAS WERE RELATED TO THE SIGNIFICANT CHANGES TO OUR TAX LAWS THAT MEANT WE COLLECTED FEWER TAXES. ANNA: IT IS HALF, HALF. HALF DUE TO LOWER RECEIPTS, HALF DUE TO MORE SPENDING. IN TERMS OF THE LOWER RECEIPTS, THE TREASURY ANNOUNCED A COUPLE OF WEEKS AGO THAT IT LOOKS LIKE THE RECEIPT PICTURE IS SURPRISINGLY STRONG AND WE ARE TO GET SOME RECEIPTS FROM CALIFORNIA, WHICH HAS BEEN POSTPONING THE DEADLINE.
THAT LIKELY WILL COME IN THE NEXT COUPLE OF MONTHS. WENT THIS MEANS LOOKING TO THE FUTURE IS THAT IT IS TRUE THAT IT MAY NOT REPLICATE ITSELF NEXT YEAR BECAUSE THERE IS SOME ONE-OFF FISCAL DEFICIT BALLOONING DRIVERS THIS YEAR BUT AT THE SAME TIME, THE RECEIPT PICTURE COULD DETERIORATE QUICKLY AS THE RECESSION. KATIE: FASCINATING WORK. APPRECIATE YOU STOPPING BY. THAT IS ANNA WONG, BLOOMBERG ECONOMICS CHIEF U.S. ECONOMIST. JUST TO LIVE A BIT LONGER AND HYPOTHETICAL LAND, IF WE ENTER THAT ENVIRONMENT WHERE RATES ARE SUSTAINABLY HIGHER, THE PRICE OF MONEY GOES UP, THE WINNERS WOULD BE THE SAVERS. ROMAINE: THEY WOULD BE. THAT IS WHAT WE HAVE HEARD FROM
FINANCIAL ADVISORS. LOCK IN THESE RATES. IF YOU ARE OF A CERTAIN AGE AND LOOKING AT HIGH 4'S, 5% AND TREASURIES. WHY WOULDN'T YOU GOT THAT IN? IF YOU BELIEVE INFLATION WILL BE IN STOCK, NOT A RUNAWAY, YOU ARE LOCKING IT IN. KATIE: GREAT NEWS FOR SAVERS, NOT SO GREAT FOR THE U.S. GOVERNMENT BUT THAT IS FOR ANOTHER DAY. ROMAINE: THE U.S. GOVERNMENT WILL WORK ITSELF OUT. OR IT WILL IMPLODE AND THERE
WILL BE ANARCHY. KATIE: STAY TUNED. ROMAINE: DO YOU KNOW WHAT EUROPE WAS LIKE IN THE 1970'S? KATIE: I WAS HOPING YOU COULD TELL ME. COMING UP, HEDGE FUNDS EXTENDING TREASURY POSITIONS TO A RECORD AT THE WRONG TIME.
THIS IS THE CLOSE ON BLOOMBERG. ♪ ROMAINE: THERE IS SOME BIG BETS GOING ON AMONG THE LEVERAGED FUNDS. HEDGE FUNDS EXTENDING SHORT POSITIONS ON TREASURIES. THEY EXTEND THOSE BIG BETS TO THE DOWNSIDE LAST WEEK. THAT GOES THROUGH TUESDAY HERE. WE KNOW WHAT HAPPENED THREE DAYS AFTER THAT -- THE BIGGEST RALLY IN BENCHMARK TREASURIES GOING BACK TO MARCH OF THIS YEAR. KATIE: INTERESTING TO THINK ABOUT THE TIMING.
THE BULK OF THE MOVE STARTED AT 8:30 A.M. ON WEDNESDAY. WE HAD THE REFUNDING, SOME DATA AND JEROME POWELL SPEAKING AND THE MARKET TAKING IT IS A DEBIT -- DOVISH MESSAGE. ROMAINE: SOME OF THIS IS NOT SO MUCH PEOPLE BETTING SPECIFICALLY ON YIELDS DOWN IN PRICE. SOME OF IT IS PART OF TRADES THAT REQUIRE THEM TO GO SHORT ON TREASURIES AND DEALS THAT HAVE CAPITALIZED ON THAT.
LET'S SEE WHAT ED HARRISON HAS TO SAY. HE IS THIS A BLOOMBERG. GIVE US SOME INSIGHT. WE TALK ABOUT THESE SHORT POSITIONS, THE IDEA THAT THEY HAVE BEEN HOLDING ONTO THESE SHORT POSITIONS, BUILDING THEM FOR HIGHER DESPITE EVIDENCE THAT THAT POTENTIAL DOWNDRAFT FROM PRICES MIGHT BE OVER. ED: IT IS JUST A SAW LAST WEEK. MOST OF WHAT WE SAW IS UNWINDING OF THAT SHORT, WHICH IS AT THE LONGER END OF THE CURVE. THAT IS FOR LONGER MATURITIES. THE QUESTION IS WHAT DID THAT ALL MEAN, OTHER THAN THE UNWINDING OF THOSE SHORT POSITIONS? IT DOES NOT POINT TO A RECESSION PER SE.
WHEN YOU HAVE A RECESSION, USUALLY WHAT YOU WOULD SEE IS A RALLY IN THE FRONT OF THE CURVE AS PEOPLE EXPECT RATE CUTS. WE DID NOT SEE THAT. WE SAW MORE RALLY AT THE BACK END OF THE EARTH. WHAT WE ARE SEEING NOW IS A RESET OF THE SHORT POSITIONS TO A HIGHER POSITION IN YIELDS THAN THREE OR FOUR MONTHS AGO. FROM HERE, WE WILL SEE WHETHER
OR NOT THE TERM PREMIUM STARTS TO INCREASE AS WE GET THAT FLIGHT OF TREASURIES THAT WILL BE RELEASED IN THE NEXT COUPLE OF MONTHS. KATIE: TURNING THE LONG END IS DIFFERENT FROM SHORTING THE FRONT END IN TERMS OF THE MESSAGE OR ANYWHERE IN THE INTERMEDIATE PART OF THE CURVE. WE THINK ABOUT THE BIG SHORT, WHERE IS IT CONCENTRATED? OR IS IT ACROSS THE CURVE? ED: IT IS CONCENTRATED AT THE LONG END. IT WAS INTERESTING THAT STAN DRUCKENMILLER TALKS ABOUT THE TWO YEAR WHERE HE SEES VALUE, THE REASON HE WAS SAYING THAT IS BECAUSE GIVEN THOUGH THERE IS A STILL THE POTENTIAL UNWIND OF A BE PUTTING ON OF THESE SHORT ON THE LONG END OF THE, REALLY NEED TO YEAR, THE 12 MONTH TREASURY IS NOT FAR AWAY FROM THE FED FUNDS FOR THE VERY SHORT END CAP.
YOU COULD MOVE INTO THOSE LEVELS AND NOT LOSE A LOT YIELD. YET, AT LEAST SAME TIME, YOU ARE AFFECTED IF THINGS WERE TO UNRAVEL IN THE ECONOMY. ROMAINE: I AM ALSO CURIOUS ABOUT THE INFLUENCE OR LACK THEREOF OF FOREIGN BUYERS.
THERE HAS BEEN TALK ABOUT JAPAN ON THE IT'S YIELD CURVE CONTROLLING AND HELP THAT MAKE BECOMING AN THE -- HOW THAT MIGHT BE COMING AT THE EXPENSE OF THEM HOLDING TREASURIES. IS THAT SHOWING UP IN THE DATA? ED: IN TERMS OF THE TERM PREMIUM, THAT IS HOW I AM LOOKING AT IT. THIS IS A GOOD WEEK TO THINK ABOUT TERM PREMIUM, LACK OF FOREIGN BUYERS. WHAT WE WILL SEE IS WITHOUT DATA -- THE NEXT PIECES CPI ON THE 14TH -- WE WILL GET A GOOD FEEL FOR WHAT THE MARKET TOWN IS. TODAY, FIVE YEAR IS UP 10 BASIS POINTS. WE ARE SEEING PEOPLE RECOMMITTING TO THAT.
THE TERM PREMIUM IS COMING BACK INTO THE MARKET. PEOPLE ARE FORCED TO PAY MORE. THEY ARE FORCED TO HAVE HIGHER YIELDS FOR THOSE LONGER YIELDING ASSETS. ROMAINE: ALWAYS GREAT TO TALK TO YOU, ED HARRISON HELPING US BRICKED ON THE MOONS WE'VE BEEN SEEING IN THE TREASURY MARKET -- IS ANYBODY'S GUESS WHAT IS WAITING THINGS BUT THIS IS NOT A REFLECTION. KATIE: NOT AT ALL. YOU THINK ABOUT SOME OF THE RECORD SHORT POSITIONS AND HOW THAT IS POTENTIALLY DISTORTING THE MARKET. TREASURY LIQUIDITY HAS BEEN COMING DOWN, EVAPORATING.
AT THE SAME TIME, YOU HAVE A RECORD SHORT POSITION. SOUNDS LIKE A RECIPE FOR VOLATILITY. ROMAINE: YOU CRIBBING SO MUCH FROM THE FED ABOUT THIS BASIS TRADE. SEEMS TO BE ON EVERYBODY'S RADAR. I DO NOT KNOW IF THERE IS LEGITIMATE REASON TO BE CONCERNED. KATIE:
I AM SURE WE WILL BE TALKING ABOUT IT. ROMAINE: WE SURE WILL. ROMAINE: THIS IS A COUNTDOWN TO THE CLOSE. AND WE TALKED ABOUT STOCKS, WE TALKED ABOUT BONDS, WE HAVE NOT TALKED ABOUT COMMODITIES. ABIGAIL DOOLITTLE IS STANDING BY WITH COMMODITIES. ABIGAIL: THE COMMODITY INDEX IS DOWN SLIGHTLY FOR BLOOMBERG. AND NEW YORK CRUDE IS OFF THE HIGH OF ABOUT .5%.
THE EARLIER GAIN WITH THE PAIR IT COMES FROM SAUDI ARABIA AND RUSSIA SEEKING A PLANNED OIL CUT AMID MIDDLE EAST TENSION. AND NATURAL GAS DOWN 7%. EUROPEAN NATURAL GAS IS DOWN SHARPLY AS WELL. THAT IS WITH THE STORAGE AND
MILD WEATHER THEY ARE EXPERIENCING. WE HAVE MILD WEATHER HERE IN THE STATES AS WELL. AND THEN WE HAVE PLATINUM AT 3%. THERE IS LESS OF A BID FOR
PRECIOUS METALS. AND COTTON DOWN FOR A SECOND DAY IN A ROW DOWN ABOUT 2%. AND FROM THE SEPTEMBER HIGH, WE HAVE COTTON IN A CORRECTION. 13% OR SO. ROMAINE: A NICE WRAP UP. LET'S TURN TO ARTIFICIAL
INTELLIGENCE. AND THIS IS FROM TECH MAKERS AND REGULATORY SIDE. OPENAI THE FIRM BEHIND CHAT GDP, IT HAS ITS FIRST CONFERENCE IN DOWNTOWN SAN FRANCISCO. THIS IS WHERE THERE WILL BE A FLURRY OF AI HEARINGS THIS WEEK IN WASHINGTON.
AND JOINING US TO BREAK IT ALL DOWN IS BLOOMBERG NEWS TECH REPORTER. GIVE US A SENSE AS TO WHAT THEY ARE TRYING TO ACCOMPLISH WITH THIS CONFERENCE THIS WEEK. ELLEN: THIS IS THEIR FIRST EVER CONFERENCE. THIS IS A BIG RITE OF PASSAGE
FOR MAJOR TECH COMPANIES TO HOST A CONFERENCE WHERE WE -- THEY BRING IN HUNDREDS OF DEVELOPERS FROM AROUND THE WORLD WHO ARE FLYING IN BECAUSE THEY WANT TO LEARN MORE ABOUT HOW TO USE GPT AND OTHERS THAT HAVE AI AVAILABLE TO THEM. THEY HAVE THEIR OWN SPECIFIED CHATBOTS ON TOP OF THAT. IT REALLY IS A GATHERING OF OPENAI AND IT IS THE MOST DEVOTED CUSTOMER THAT WILL BUILD TOOLS THAT A USER MAY USE THAT RELIES ON OPENAI TECHNOLOGY UNDERNEATH. IT IS A BIG DAY FOR THE COMPANY. IT IS A SIGN OF THEM HAVING
REACHED A CERTAIN LEVEL OF MATURITY. KATIE: I LIKE THE PHRASE RITE OF PASSAGE. IN YOUR COLUMN YOU POINT OUT A LOT OF THE CONFERENCES COME WITH A LOT OF SHOW. FOR EXAMPLE FACEBOOK BRINGING ON ANDY SAMBERG. AND GOOGLE I THINK THEY HAD A SKYDIVER AND ETC.. MAYBE WE WILL NOT SEE PEOPLE FALLING OUT OF THE SKY AND JUMPING FROM PLANES WHEN IT COMES TO THIS CONFERENCE, WHAT IS THE MOST THAT WE CAN EXPECT OUT OF THIS? ELLEN: THERE WAS LIKE A KEYNOTE ADDRESS WHICH WAS THE CEO OF OPENAI. AND THEY WILL TALK ABOUT ANNOUNCEMENTS OF MUTUALS, MORE
POWERFUL MODELS THAT PEOPLE MAY BE ABLE TO USE. FOR DEVELOPERS, IT IS NUTS AND BOLT WHERE THEY WANT TO UNDERSTAND WILL THERE BE CHANGES ABOUT PRICING, API, WAYS WE CAN INTEGRATE OUR TOOLS WITH THEIRS. ACTUAL CONFERENCE IS MEETING NEEDS BUT IN THE PAST SILICON VALLEY DOES TEND TO HAVE BIG, FLASHY KEYNOTE ADDRESSES THAT YOU CAN PICTURE ON STAGE ANNOUNCING NEW FEATURES. ROMAINE: I'M CURIOUS WHEN WE TALK ABOUT COMPETITORS TO CHAT GDP, A LOT OF PEOPLE LOOK AT GOOGLE AND BARD IN WHATEVER THEY ARE CALLING IT. AND YOU ELON MUSK OUT WITH HIS OWN REBELLIOUS CHAT GDP AI OR WHATEVER YOU CALL IT. ARE THESE FOR MINIMAL
COMPETITORS TO OPENAI? ELLEN: WE SEE SO MANY PEOPLE IN THIS COMPETITION. 8 -- OPENAI HAS CAPTURED THE IMAGINATION OF PEOPLE WITH CHAT GDP BECAUSE I THINK IT IS THE FIRST TIME -- GPT. BUT I THINK A LOT OF COMPANIES WILL BE USING THIS. GOOGLE, FACEBOOK, OPENAI, YOU ELON MUSK X AI WHOEVER KNOWS WHAT THAT LOOKS LIKE. AND THERE WILL BE PRICING CAPABILITIES, SPECIFICATIONS, AND COMPETITION THROUGH OPEN SOURCE ALTERNATIVES AS WELL. KATIE: GREAT BREAKDOWN.
THAT IS ELLEN HUET ON OPENAI FIRST DEVELOPER CONFERENCE. STILL AHEAD ON THE CLOSE BERKSHIRE HATHAWAY HITTING A NEW RECORD OF 57 BILLION IN CASH. MORE ON OPERATING EARNINGS AND WHAT BOLSTERED THE CASH BOOM UP NEXT ON THE CLOSE. THIS IS BLOOMBERG.
♪ ROMAINE: PLUS GET A VIEW FROM THE SALE SIDE WITH THE TOP CALLS THE BIG MOVERS ON THE BACK OF ANALYSTS RECOMMENDATIONS. WE START WITH BOOKING HOLDINGS UPGRADED TO BUY OVER AT DA DAVIDSON. THEY SAY THE EARNINGS REPORT LAST WEEK AND OUTLOOK SHOWS CONVICTION CONSUMERS WILL CONTINUE TO PRIORITIZE THE SPENDING AROUND TRAVEL VERSUS OTHER DISCRETIONARY ITEMS. UP 4% ON THE DAY. NEXT UP PARAMOUNT GLOBAL OF AMERICA WAS BULLISH ABOUT THE COMPANY AND THEY DOWNGRADED THEM TO UNDERPERFORM FROM BUY.
AND THEY SLASH THE PRICE TARGET FROM 32 10 NINE DOLLARS A SHARE. IT IS A DRAMATIC MOVE. AND THEY SAY THEY HAVE INDECISIVENESS ON SHEDDING UNDERPERFORMING ASSETS.
AND IT COULD LOSE VALUE AT THE CURRENT PACE. SHARES DOWN BY 9% ON THE DAY. FINALLY LET'S LOOK AT ABEL MAR THIS IS WITH UPS LITHIUM PRICES GOING DOWN. AND UPS REDUCING ITS ELECTRIC VEHICLE WITH THE EUROPE -- WITHIN EUROPE AND THE U.S.. AND THE SHARES ARE ALSO DOWN ABOUT 7% ON THE DAY.
THOSE ARE OUR TOP CALLS. WE WANT TO STAY IN THE SALE SIDE SPACE AND TURN TO WARREN BUFFETT -- GREGORY WARREN AT BAR CHART HATHAWAY. THEY HAVE A CASH FLOW THAT HITS A RECORD. THAT IS DUE TO HIGHER INTEREST RATES AND DEALS. HERE TO TALK ABOUT THE COMPANY CHANGES IS GREGORY WARREN -- GREGGORY WARREN OVER AT MORNINGSTAR AND BEFORE WE GET TO EARNINGS THEMSELVES I'M CURIOUS ABOUT THE CASH FILE.
THEY SAID THEY HAVE NOT FOUND A LOT OF THINGS ATTRACTIVE, OR THAT IT IS NOT THE RIGHT TIME. WHAT DO YOU THINK WILL BE THE RIGHT TIME TO REALLY TRY TO DEPLOY A BIG CHOP OF THE 57. GREGGORY: THAT'S ONE THING YOU HAVE TO GIVE THEM CREDIT FOR THEY ARE VERY DISCIPLINED WHEN IT COMES TO DOING DEALS ARE MAKING STOCK INVESTMENT. I WAS NOT SURPRISED. THE CASH BALANCE IS GOING ABOVE 50 BILLION WHICH IS SOMETHING WARREN SAID THEY WOULD DEFEND TO SHAREHOLDERS.
BUT SOMETHING HAS CHANGED A LOT IN SIX YEARS. INTEREST RATES ARE ABOVE 5%. THERE EARNING A GOOD RETURN ON THE CASH BALANCE RIGHT NOW AND THAT WOULD NOT HAVE BEEN RETURNING THAT IN 20 THE RATES WERE CLOSE TO ZERO AT THAT POINT. AS FAR AS YIELDS GOING FORWARD, I WOULD NOT BE EXPECTING TOO MUCH ONCE WE GET A SIGNIFICANT DOWNTURN IN THE MARKET OR THEY FIND SOMETHING INCREDIBLE THEY CAN SPEND INTO, THEN MAYBE, BUT LAST YEAR'S DOWNTURN WAS A ONCE-IN-A-LIFETIME PIECE OF BUSINESS THAT CAME THEIR WAY. AND I THINK IT WAS A HUGE FIT FOR THE FIRM. ROMAINE: YEAH LIKE A $200 BILLION FOR THE DEAL.
AND THEN WHATEVER IS GOING ON WITH PETROLEUM. BUT WITH DEALMAKING, IN THE SHORT TERM IS THERE A FOCUS ON THE OPERATING UNITS. SUCH AS INSURANCE COMPANIES, GEICO, CONSUMER FACING BRANDS, HOW ARE THOSE OPERATIONAL'S PERFORMING IN LIGHT OF THE FACT THAT WE DID NOT SEE BIG DEALS BEING MADE? GREGGORY: IT WAS A MIXED BAG IN THE QUARTER. INSURANCE BUSINESS IS INCREDIBLY COMPARABLE OVERALL. AND IT HAS RETURNED TO OPERATING PROFITABILITY IN THE PAST THREE QUARTERS HAVING GONE THROUGH A REALLY DIFFICULT PERIOD THE PRIOR FEW YEARS. A LOT OF IT WAS COMING OUT OF THE PANDEMIC. THE AUTO INSURERS REALLY STRUGGLED BECAUSE THE COST OF VEHICLE REPLACEMENT COST OF PARTS, COST OF HEALTH AND OTHER COSTS HAVE GONE UP SIGNIFICANTLY. IT'S ONLY THIS YEAR THAT WE SEE
PRICING GO UP SIGNIFICANTLY ENOUGH TO WHERE -- THEY ARE TURNING -- RETURNING PROFIT AGAIN. THAT'S GOOD NEWS. AND WITHIN THE RATE INSURANCE BUSINESS, PRICE TARGET HAVE BEEN TAKING HOLD FOR A GOOD YEAR AND A HALF NOW. WE HAVE SEEN AN UPTICK IN UNDERWRITING PROFITABILITY FOR ALL THE PARTICIPANTS. BURKE SHIRE -- ARCHER -- THEY DID PUSH 25% PLUS IN PREMIUM GROWTH YEAR-OVER-YEAR. AND ON TOP OF THAT THERE'S A LOT MORE PROFITABILITY WITHIN THE BUSINESS.
I THINK THEY HIT A RECORD PROFITABILITY OVERALL. I LOOK BACK 20 YEARS AND I COULD NOT SEE ANYTHING CLOSE TO WHAT THEY PUT IN. THE PRIMARY GROUP IS DOING THEIR JOB AS WELL. KATIE: IN THE LAST MINUTE OR SO WE HAVE WITH YOU, I WANT TO GO BACK TO THE CASH PILE AND THE FACT THAT THERE ARE NOT MANY ATTRACTIVE DEALS RIGHT NOW.
WE THINK ABOUT WARREN BUFFETT AND CHARLIE WILL NOT BE WITH BURKE SHIRE FOREVER. THAT THEY MAY WANT TO COME AND DO ONE LAST BIG ONE WHILE STILL WITH BERKSHIRE HATHAWAY. YOU THINK THE PRESSURE IS REAL? GREGGORY: I THINK THERE'S PROBABLY MORE OF A HESITANT ON THEIR PART TO DO ANYTHING REALLY BIG. BECAUSE IN THE END IT WOULD BE
THE LAST THING THEY ARE REMEMBERED FOR AND I THINK THE RISK THERE IS MAKING A BAD MOVE IN HAVING ALL OF YOUR HISTORY SORT OF TARNISHED A BIT BECAUSE YOU DID ONE BIG DEAL. I WOULD NOT BE SURPRISED IF THIS ALL ONE BIG DEAL LEVEL OF ADDITIONAL DISCIPLINE AND CAUTION WHEN THERE OUT THERE LOOKING AT DEALS AS THEY WANT TO MAKE SURE THEY HAVE A GOOD DEAL AND IT IS THE LAST THING THEY REMEMBERED FOR. IT HAS TO BE REALLY SPECIAL AND TO GENERATE THE RETURNS THEY ARE EXPECTING FOR THE BUSINESS. ROMAINE: GREAT STUFF.
GREAT TO CATCH UP WITH YOU. THAT IS GREGGORY WARREN OVER AT MORNINGSTAR AND WE GOT THE EARNINGS ON SATURDAY. I AM SURE THAT YOU WERE UP SATURDAY. KATIE: I WAS GOING TO SAY THE SAME
THING TO YOU. THAT YOU SET YOUR ALARM AND YOU WERE TUNED IN. THE CASH PILE IS JUST ABOVE 57 BILLION IT DEPENDS ON YOUR RISK APPETITE BUT IF I WAS WARREN BUFFETT SITTING ON THAT MUCH YOU COULD BUY ANYTHING I WOULD PROBABLY DO ONE MORE BEFORE I GO. ROMAINE: WHAT WOULD YOU BUY? KATIE: TO HIS POINT I LIKE THE DISCIPLINE THAT THEY SHOW. THERE WERE A LOT OF PRIVATE EQUITY FIRMS. AND THEY HAD HUGE
CASH BUYS. ROMAINE: ANY SORT OF -- THEY DO NOT DO IT BECAUSE THEY FEEL THE NEED TO. THEY HAVE THE ABILITY TO SAY WE WILL WAIT. KATIE: IT IS A GREAT POINT FROM GREGGORY THAT YOU ARE REMEMBERED FOR YOUR LAST DEAL. SO I'M CURIOUS TO SEE HOW THAT PLAYS OUT. ROMAINE: I WOULD DO SOMETHING BIG.
WE WILL TALK A LITTLE MORE ABOUT WHAT IS GOING ON IN THE M&A SPACE. AND JOINING US WILL BE THE HEAD OF U.S. CORPORATE HEAD M&A OVER AT FRESHFIELDS THAT CONVERSATION COMING UP.
THIS IS A CLOSE ON BLOOMBERG. ROMAINE: -- VAT IS WHAT EVERYBODY WANTS TO KNOW. THERE WERE A LOT OF FOLKS WITH THE DRY POWDER. DAVID: THAT IS RIGHT ON NO WARREN BUFFETT, HE IS NOT LETTING MONEY BURN A HOLE IN HIS POCKET. HE WILL MAKE A DEAL THAT MAKES
SENSE. BUT WE WANT TO TALK ABOUT M&A IS ALL OVER THE PLACE. A RECORD YEAR TO ETHAN KLINGSBERG CO-HEAD OF U.S.
CORPORATE OVER AT FRESH FIELDS. WHERE ARE WE AT IN M&A? ETHAN: THERE'S A FEW FACTORS DRIVING US IN DIFFERENT DIRECTIONS. I THINK WE WILL COME UP IN A FROTHY. -- FROTHY. -- FROTHY PERIOD IN THE END OF NEXT YEAR.
PEOPLE ARE MAKING PRIVATE -- PRIVATE CREDIT LENDING BUT THEY DO IT IN SMALL AMOUNTS. BANKS ARE THERE FOR THE RIGHT DEAL BUT THEY ARE NOT WRITING ANY DEBT CHECKS. WE SEE A LOT OF DEALS WITH LARGE EQUITY CHECKS. A LOT OF DEALS OF WHAT I CALL FULL EQUITY BACKSTOP WHERE EQUITY FINANCING IS THE WHOLE DEAL. THEY ARE WILLING TO STEP UP. THAT WILL PUT PRESSURE ON RISING. THERE'S SO MUCH IN THE EQUITY,
YOU HAVE TO LOOK AT YOUR INTERNALS. THAT RESULTS IN STOCK PRICES ARE HIGH NOW IN THE MARKET. IT'S HARD TO GET THERE. I'VE BEEN ON A LOT OF SITUATIONS WHERE WE GET NICE FIELDS FROM SPONSORS AND THEN WE SAY THEY ARE NOT HITTING US WHERE WE NEED TO BE.
BUT THE TRAJECTORY RIGHT NOW HAS BEEN COMPETITION AMONGST THE DIRECT LENDERS. THEY ARE LOOSENING TERMS AND STARTING TO WRITE YOUR CHECKS, SO MUCH DRY POWDER THERE FOR LENDERS. BANKS ARE STARTING TO LEND MORE. IF HIS TRAJECTORY CONTINUES, BY THE TIME WE GET TO THE BEGINNING OF THE YEAR, WE COULD HAVE SOME FROTHINESS ON THIS LEVERAGE SIDE. DAVID: SPEAKING OF THE FROTHINESS. IT IS TIME WASTING OR PRIVATE CREDIT. WE HEAR ABOUT ALL THE PRIVATE CREDIT AND GIVE A AT SOME POINT HAVE TO GET THAT OUT THE DOOR BECAUSE THEY OWING BACK TO THE PEOPLE THAT DO NOT USE IT. ETHAN: THERE'S PRESSURE BUT YOU ALSO HAVE TO SHOW RETURNS.
THESE GUYS DO DUE DILIGENCE. THEY ARE CAREFUL. THERE IS A TENSION BETWEEN PRESSURE AND THE USE OF THE MONEY TO SHOW THE RETURNS. AND BEING CAREFUL. BUT THERE'S A LOT OF PRESSURE TO INCREASE PROFIT AND THAT PUTS A LOT OF PRESSURE ON BOARDS TO LOOK FOR DEALS WITH REALLY ATTRACTIVE CERTAINTIES. BUT IF YOU'RE ON THE BOARD AND YOU'RE GOING OUT WITH THE DEAL YOU ARE OPEN TO A LOT OF CRITICISM. ROMAINE: I'M GLAD HE BROUGHT THAT UP. I USED TO HAVE ONE OF OUR BOSSES HE USED TO RUN THIS PLACE AND HE WOULD SCOFF AT THE IDEA OF WHAT WAS GOING ON WITH REGARD TO THE MERGERS. HE WOULD SAY MERGERS THERE ARE
NO SUCH THING. BUT AS OF LATE WE SEE MORE OF THE MERGERS AND EQUALS. MORE SO THAN WE HAVE IN THE PAST. I THINK WE SAW THAT THE DEAL ANNOUNCED OR THE
SPECULATION AROUND SIX FLAGS AND CEDAR FAIR FOR EXAMPLE. ARE WE GOING TO SEE MORE OF THAT? ETHAN: IT MAKES COMPLETE SENSE BECAUSE YOU GET GREAT SYNERGIES, YOU HAVE NO RHENIUM, EITHER WAY YOU'RE ON THE NICE SIDE SO NOBODY IS ACCUSED OF OVERPAYING. THE PROBLEMS YOU HAVE FOR THE DEALS ARE PSYCHOLOGY, BY DEFINITION HAVE THE EXECUTIVE TEAM AND HALF THE BOARD WILL BE OUT OF WORK.
THE HEADQUARTERS WILL BE PHASED OUT AND THE OTHER IS ANTITRUST. THERE IS OFTEN AN ANTITRUST ISSUE. WE SEE DEALS I HAVE TO -- I SAW THE EXXON DEAL WITH THE MERGER AGREEMENT WHERE THEY WILL WORK POTENTIALLY FOR UP TO TWO YEARS TO GET THAT DEAL DONE. ROMAINE: I'M CURIOUS IS THAT DISCOURAGING PEOPLE BECAUSE EVERYBODY LOOKS AT MICROSOFT AND ACTIVISION THING WHICH WENT ON FOR TWO YEARS BY ITSELF. AT MICROSOFT STUCK BY IT. THEY FELT LIKE THEY COULD WIN.
THEY ARE AN OUTLIER, AND THEY ARE A BEHEMOTH OF A COMPANY BUT ARE SMALLER FIRMS BEING SCARED OFF BY THE ANTITRUST ISSUES? ETHAN: NO THERE WAS A TIME WHERE -- THERE WAS REAL FEAR. THE ATTITUDE NOW THAT I SEE OVER THE LAST FEW MONTHS IN THE BOARD IS LET'S FIGHT AND IF WE HAVE TO GO TO COURT WE WILL GO TO COURT. ROMAINE: SO THEY ARE NOT SCARED OF FTC ANYMORE? ETHAN: YOU HAVE TO PICK THE RIGHT DEAL BECAUSE YOU MAY HAVE TO FIGHT FOR QUITE A NUMBER OF MONTHS. SOMETIMES THEY ARE RUNNING OUT OF CASH. THERE WAS ONE TIME WHERE WE HAD TO GIVE FINANCING TO THE TARGET. SO YOU HAVE TWO PICK YOUR
TARGET. AND IT MEANS THAT THE PRESSURE ON THE COMPANIES, YOU CANNOT JUST DO ONE DEAL EVERY SIX MONTHS FOR THIS. THERE'S ONLY SO MUCH BANDWIDTH. WHEN YOU FIND THE RIGHT TARGET, YOU ARE GOING IN THAT IS LEADING TO MORE PUBLIC AND SOLICITOR APPROACHES. AND I THINK THAT IS A SIGN THAT MARKET PRICES ARE HIGH. THAT BOARDS ARE UNDER PRESSURE TO GET DEALS DONE. DAVID:
WHAT ABOUT ACTIVIST SHAREHOLDERS. IN THE PAST THAT HAS BEEN A CATALYST FOR M&A DEALS. DISNEY HAS THOSE WHO SUGGEST THEY WANT TO SELL THINGS. IS THAT AN ELEMENT IN YOUR BUSINESS RIGHT NOW? ETHAN: OH YEAH, EVEN WHEN THE ACTIVISTS ARE NOT THEY ARE IT IS LOOMING OVER THE BORDER. THE ACTIVISTS THAT ARE SHOWING UP AND THAT IS NOT JUST THE TOP 10 CELEBRITY ACTIVIST BUT LONG-TERM HOLDERS ARE SET UP. I'M SEEING THE ONES THAT ARE APPROACHING MY CLIENTS HAVING MORE PROFITABILITY RATHER THAN HAVING A QUICK SALE RIGHT NOW. FOR MANY OF THE COMPANIES IT IS
HARD TO PROFITABILITY RIGHT AWAY BECAUSE THEY HAVE TO PUT MONEY INTO R&D AND MARKETING, AND IF THEY REALIZE THAT THERE NOT GOING TO BE REWARDED FOR THE LONG-TERM PLANS WHILE THEY ARE A PUBLIC COMPANY THEY THINK THERE MAY BE A PRIVATE EQUITY VALUE THAT WILL TOLERATE US THAT NEXT FIVE YEARS WHILE WE GET UP TO SPEED. DAVID: YOU MENTIONED THE EXXON HESS DEAL. THAT IS NOT THE BIGGEST DEAL WITH A LOT OF CASH INVOLVED. AND WHEN YOU ADVISE THE BOARDS WHEN YOU DO STOCK AND WE NEED TO CASH. ETHAN: IF YOU USE TOO MUCH STOCK YOU HAVE TO GET SHAREHOLDER APPROVAL ON THE BUY SIDE. THAT CAN BE VERY PERILOUS.
THERE WAS A COMPANY THAT WAS RITCHIE BROS. AUCTIONEERS THEY WENT OUT TO GET HIS SHAREHOLDER APPROVAL READ IT WAS NOT THAT POPULAR AND THEY WERE ABLE TO GET THE SHAREHOLDER RUBLE. SO THEY HAD TO THINK HARD ON GETTING THE APPROVALS. AND IT ADDS A DEGREE OF EXECUTION RISK WHICH IS HIGHLY ATTRACTIVE TO THE TARGET. IF YOU'RE IN A COMPETITIVE ROSS S USING TOO MUCH STOCK CAN BE A PROBLEM THERE. ROMAINE: WE TALK ABOUT VALUATIONS AND
THE NEED TO FINANCE THESE DEALS, WITH THE REGULATORY ENVIRONMENT THE U.S. AND EUROPE AND GEOPOLITICAL ISSUES COMING OUT OF ASIA AND THE MIDDLE EAST, YOU SEE SOME OF THE CROSS-BORDER TRANSACTIONS PICK UP. RECONCILE THAT FOR ME. ETHAN: YEAH THE CROSS-BORDER DEALS ARE ATTRACTIVE BECAUSE YOU CAN HAVE THE SYNERGIES AND YOU DO NOT ALWAYS HAVE ANTITRUST ISSUES. BY DEFINITION, IF YOU'RE REALLY STRONG IN ONE JURISDICTION BUT NOT IN ANOTHER JURISDICTION BUT THEN YOU PUT THE COMPANIES TOGETHER, IT CAN BE A BEAUTIFUL RESULT. YOU CAN HAVE ENHANCED R&D, YOU CAN HAVE OTHER SAVING AND SO WE ARE SEEING THE DEALS SMURF IT.
AND OTHERS COMING INTO THE U.S.. THERE WAS ANOTHER DEAL FOR PEOPLE COMING INTO THE U.S. FROM GERMANY. AND THERE'S SOME OTHER VERY NICE INDUSTRIALS IN THE TECH SPACE. THERE'S NICE TECH HUBS OUTSIDE
OF SILICON VALLEY AND TEL AVIV. SO THEY HAVE TECH CLIENTS THAT WANT TO BUY IN THE NETHERLANDS, GERMANY, U.K.. THERE'S ITALY. THERE'S A LOT OF ATTRACTIVENESS TO GO OVERSEAS. DAVID: THAT IS REALLY HELPFUL. THANK YOU SO MUCH FOR BEING WITH US THAT IS ETHAN KEANSBURG HEAD OF FRESH FIELDS CORPORATE U.S.. M&A. AND TOMORROW WE SPEAK WITH THE
OWNER OF CANYON RANCH. WE NEED TO SPEND SOME TIME THEY ARE. ROMAINE: YEAH. DAVID: YEAH AND WE HEAR FROM MICHAEL SPENCE AT NOBLE LLORENTE THAT IS ON FRIDAY AT 6:00 EASTERN TIME. ROMAINE: I'M A LITTLE BIT ASHAMED THAT YOU CAN ACTUALLY DO YOUR SHOW FROM CANYON RANCH. YOU HAVE THE SYNERGIES. DAVID: OH YEAH. ROMAINE: WE ARE CATCHING YOU DOWN TO THE CLOSING BELLS AS WE ROUND OUT TO THE FINAL HOUR OF TRADING.
ONCE AGAIN THIS IS A BOND MARKET STORY ON THE DAY. MOST OF THE GAINS WE SAW EARLIER IN THE STOCK MARKET HAVE LARGELY BEEN ERASED. STICK WITH US ROMAINE BOSTICK AND KATIE GREIFELD READ THIS IS A CLOSE ON BLOOMBERG. ROMAINE: JUST ABOUT 3:00 P.M. HERE IN NEW YORK. THIS IS THE COUNTDOWN TO THE CLOSE.
LET'S GET A VIEW FROM THE TOP. I'M ROMAINE BOSTICK. KATIE: I AM KATIE GREIFELD. ROMAINE: WE HAD A STRONG OPEN TO U.S. EQUITIES BUT THAT UNRAVELED AND I AM NOT SURE THAT IS BECAUSE OF A RATE STORY BECAUSE RATES WERE ALREADY MOVING PRIOR TO THE OPEN OR IS MORE ABOUT THE CATALYST? KATIE: MAYBE THAT. IF YOU LOOK AT WHERE WE ARE RIGHT NOW PRETTY MUCH UNCHANGED.
THE SELLOFF RESUMING IN THE BOND MARKET. TAKE A LOOK AT VOLUME IT IS PRETTY DEPRESSED VERSUS WHAT WE SEEN OVER THE LAST 20 DAYS IN TERMS OF AVERAGES. WHEN YOU THINK ABOUT WHERE WE ARE, GOT THROUGH A LOT OF THE RISK LAST WEEK. AND I DO NOT KNOW WHAT IS NEXT.
KATIE: ABSOLUTELY WE SAW THAT ON THE BOARD WITH UNCHANGED A FOR EQUITIES RELATIVELY. AN INTERESTING DAY FOR BONDS BUT I THOUGHT -- YOU DO SEE A RALLY IN SOME OF THE INDUSTRIAL METALS. AND THAT IS WITH REPORTING THAT CHINA AND ITS ECONOMY ARE STARTING TO THINGS PARTICULARLY WITH THE LOCAL GOVERNMENT AND PURCHASES. YOU LIKE AT KOREA BENCHMARK INDEX. AND THEY HAVE A SHORT SALE RULE. AND THIS WILL BE A PLACE FOR 6.5 OR SEVEN MONTHS BASED ON THE ELECTION. BASICALLY SAYING THERE ARE SOME
EXCEPTIONS BUT MORE OR LESS THAT WILL BE -- NOT ANYTIME SOON. KATIE: AND IF YOU WANT TO MAKE THE STOCK MARKET GO UP THAT IS A WAY TO DO IT. ROMAINE: AND WE GET A FLIP ON THE BOARD NOT GETTING A LOT OF JUICE ON THE MARKET AT ALL.
AND RELATIVE TO THE S&P 500 AND THE NASDAQ 100 THAT IS THE CHARGE YOU'RE LOOKING AT. AND I PUT UP THE BLUE LINE IN PLACE YOU ARE NOT TRIER -- CLEAR THAT IS A DOWNTREND. KATIE: I WAS A LITTLE FUZZY ON THAT BUT THE BLUE LINE TELLS ME THE LINE IS GOING DOWN. THE SMALL CAPS HAVE BEEN SUFFERING EVEN THOUGH THERE ARE POCKETS OF OUTPERFORMANCE. LAST FRIDAY FOR EXAMPLE.
BUT THE TREND IS CLEAR. INDIVIDUAL MOVERS, WE HAVE EARNINGS SEASON AND UNDER THE HOOD YOU HAVE INTERESTING STORIES TO GET INTO AUMONT TO START WITH CONSTELLATION ENERGIES. THIS IS A UTILITY AS YOU WOULD IMAGINE AND -- ROMAINE: LOOKING MORE LIKE IT IS YOU TALK ABOUT. KATIE: IT BEAT ON EARNINGS.
SHARES HIT AN ALL-TIME HIGH TODAY. THAT IS AFTER THE OUTLOOK RANGE. YOU LOOK AT CONSTELLATION AND IT IS HAVING A GOOD DAY. ROMAINE: YOU HAD A GAMBLING STOCK OVER THERE FOR THE THIRD STRAIGHT DAY. KATIE: YES WATCHING THINGS RALLY.
THEY WERE REPORTED LAST WEEK. I THINK THEY RELATIVE OUT 17% ON THE HEELS OF THAT AREA BUT THE THING IS IT IS CONTINUING TO BUILD. 2.4% TODAY. REMEMBER LAST WEEK THEY REPORTED A BIG BEAT WHEN IT CAME TO MONTHLY UNIQUE PLAYERS. THEY RAISE THEIR OUTLOOK AS WELL. WE WILL SEE HOW FAR THIS THING CAN GO IN I WILL HAVE IT ON THE BOARD TOMORROW AS WELL. THE EXPECTATIONS WERE HIGH. AND THE STOCK IS RALLYING AS WELL. LET'S TALK ABOUT TESLA.
IT HAS BEEN A WHILE. THERE'S AN INTERESTING REPORT IN THE PAST DAY OR SO. TESLA HAVE BEEN RALLYING ON THE HEELS OF IT. NOT SO MUCH RIGHT NOW BUT THE REPORT THAT IT HAS PLANS TO REDUCE A 25,000 GROWTH EDITS -- PV FACTORY IN BERLIN. THIS IS ACCORDING TO ELON MUSK ANNOUNCING THE AND TO STAFF LAST WEEK. HE DID NOT SAY WHEN PRODUCTION WOULD START.
THIS IS SOMETHING HE HAS BEEN TEASING SINCE 2018. ROMAINE: I WAS ABOUT TO SAY. HE TEASED BEFORE THAT. SAYING WE WOULD GET SOMETHING THAT HAS NOT QUITE MATERIALIZED. KATIE: IT HASN'T BUT MAYBE IT WILL IN GERMANY. AND YOU SEE THE BID FADED. AND WHEN YOU THINK ABOUT THE AFFORDABLE EV MARKET IT HAS BEEN HEATING UP IN TERMS OF STELLANTIS EFFORTS, AND WE WILL SEE IF TESLA ACTUALLY DOES HAVE THIS. ROMAINE: ABSOLUTELY GREAT ROUNDUP. CAN WE TALK ABOUT SOMETHING
ELSE? KATIE: LET'S WISH TO THE WORLD OF PRIVATE CREDIT. AND WE HAVE NAMES IN THE SPACE TO DEVELOP A .6 TRILLION MARKET AREA AND A LITTLE BIT OF A ROADBLOCK IN THE FORM OF THEIR PEERS. BUYERS LIKE APOLLO, AND MORE HAVE RAISED BILLIONS OF DOLLARS FOR SECONDARY DEALS BUT RESTRICTED BY YOUR LISTSERV THREATENING EFFORTS TO MAKE PRIVATE CREDIT MORE LIQUID. LOU BERG SONALI BASAK JOINS US NOW WITH OUR. AND JUST SET THE SCENE FOR US. WHAT EXACTLY ARE WE TALKING
ABOUT HERE. SONALI: SELL THEIR LIQUIDITY. NOW WE HAVE A INCREASINGLY PRIVATE INVESTOR PUTTING MORE MONEY IN THE ASSET CLASS. YIELDS AND LONGER DURATION AREA THE BIG PROBLEM IS WHAT HAPPENS IF THEY NEED TO SELL. THIS IS A BIG UNANSWERED QUESTION AND IN THE PRIVATE CREDIT MARKET THERE IS FOR RISK FOR BUYERS.
THEY SAY THEY DO NOT WANT YOU TO SELL OUR FUND TO OUR RIVALS BECAUSE WE DID NOT WANT RIVALS TO GET A PICTURE INTO WHAT WE ARE DOING IN OUR FIRM. ROMAINE: BUT HOW DOES THIS GET RECONCILED? YOU HAVE A IDEA THAT THERE IS A NEED. WIND IS THE NEED ARISE? IF -- SONALI: IF YOU THINK ABOUT 2020 OR OTHER CRUNCHY PARTS OF THE MARKET WHERE THINGS WENT DOWNHILL, PEOPLE ARE WORRIED THAT IT EXACERBATES SELLING LIQUID HOLDINGS BECAUSE THEY CANNOT GET OUT OF OTHER POCKETS OF INVESTMENT. YOU DO NOT KNOW NECESSARILY WHEN THE NEED ARISES, BUT IT USUALLY ARISES AT THE WORST POSSIBLE TIME. SO YOU HAVE LARGE BODIES FROM
THE BANK OF ENGLAND TO THE IMF REALLY GETTING CONCERNED ABOUT WHAT HAPPENS WITH THE BIG INSTITUTIONAL INVESTORS OF THE WORLD AND THEY DO NOT HAVE THE CASH THEY NEED ON HAND. KATIE: THAT IN AND OF ITSELF SOUNDS VERY SCARY. BUT THE PRIVATE CREDIT MARKET AS YOU KNOW WELL HAS BEEN ON FIRE THIS YEAR. AND WHAT ARE SOME OF THE OTHER
RISK RISING TO THE TOP OF THE WORRY LIST. SONALI: IT'S INTERESTING BECAUSE A SECONDARY MARKET HAS BEEN BOOMING IN GENERAL. THE PRIVATE CREDIT COMPLICATION IS THAT RESTRICTED BY YOUR LISTS ARE CONCERNING TO SOME.
AND THERE'S THE OTHER ISSUE THAT WHEN YOU HAVE LIMITED PARTNERS WITH BIG PENSIONS AND INSURANCE COMPANIES LOOKING AT THE PORTFOLIO WHAT THEY FIND IS THEY ARE INVESTED IN PRIVATE EQUITY FUND AN THEN ALL OF A SUDDEN I'VE EQUITY FUND B IS HAVING THE SAME DEALS AS PRIVATE EQUITY FUND A. AND YOU HAVE INVESTORS DOUBLING DOWN ON SOME GINGERLY RISKY WAGERS WHEN THEY MEANT TO BE INVESTING IN ALL OF THESE FUNDS. SO THERE IS A CONCENTRATION RISK.
AND BY THE WAY DEFAULTS ARE RISING. WE ARE SITTING IN A SCENARIO ARE SOME OF THE FUNDS ARE GOING BACK TO EITHER OTHER PRIVATE CREDIT RUNS TO SHORE UP RISKY HOLDINGS THAT MAY BE FACING PRESSURE OR THEY CALL IT EXTEND AND PRETEND. THAT IS THE MOMENT WE ARE IN RIGHT NOW. ROMAINE: WRITING DOWN THE MOVES WE SEE
IN THE PRIVATE MARKET. LET'S BRING DOWN THE CONVERSATION WITH DAVID GOLUB PRESIDENT OF GULF CAPITAL. HE SPOKE EARLIER AT THE CONFERENCE WAS HERE IN MIDTOWN.
GREAT TO HAVE YOU HERE. DAVID: GREAT TO BE HERE. ROMAINE: I'M SURE YOU OVERHEARD WHAT WE WERE TALKING ABOUT BUT THERE IS RISK WITH OPPORTUNITY AND I'M CURIOUS WHAT THE BALANCE IS RIGHT NOW FOR YOU. DAVID: THE BIG SURPRISE FOR ME IN 2023 IS HOW WELL EQUITY AND PRIVATE CREDIT HAVE DONE. JANUARY OF THIS YEAR, WITH THE CONSENSUS YOU WE WERE GOING INTO A RECESSION.
THE FACT WAS NOT IF BUT HOW DEEP IT WOULD BE. AND WE HAVE REGIONAL BANK PROBLEMS, THE NEGATIVITY GOT REALLY LOUD AREA HERE WE ARE IN NOVEMBER NOT ONLY HAVING A RECESSION, BUT WE HAVE THE REVERSE WITH THE ECONOMY GAINING STEAM AND. SO THERE ARE ISSUES IN CREDIT AND THERE'S ALWAYS SOME COMPANIES THAT ARE UNDER SOME DEGREE OF STRESS. THERE'S ALWAYS A DEGREE OF CONCERN THAT YOU OUGHT TO HAVE IN THE CONTEXT OF RISING RATES, BUT THIS YEAR HAS BEEN A VERY GOOD YEAR FOR PRIVATE EDIT AREA ROMAINE: SOME OF THAT HAS BEEN WHAT IS GOOD FOR YOU IS THAT WE HAVE TRADITIONAL BANKS AND LENDERS PULLING BACK OR WORKING AROUND THE EDGES SAYING WE DO NOT WANT TO DO THIS. THERE'S THE OTHER ISSUE THAT -- WITH THE DEBT STRUCTURES THAT SOME COMPANIES HAVE THEY DO NOT HAVE MUCH CHOICE THAN TO COBBLE TOGETHER A BROADER UNIVERSE OF LENDERS. DAVID: YOU ARE RIGHT.
THERE IS A PHENOMENA THAT IS REALLY INTERESTING THAT HAS BEEN ACCELERATING THE LAST COUPLE YEARS THAT STARTED IN 2019. IN 2019 THAT WAS THE FIRST YEAR WHERE YOU SAW PRIVATE CREDIT ALTERNATIVES FOR 500 PLUS MILLION DOLLAR FINANCING NEEDS. BEFORE THAT, THE LARGER NEEDS WERE ALL SATISFIED WITH THE INDICATED BANKING MARKET.
STARTING IN 2019 AND OVER THE LAST COUPLE YEARS WE HAVE SEEN PRIVATE CREDIT PLAYERS WORK TOGETHER TO CREATE MULTIMILLION DOLLAR FINANCING DILUTIONS FOR A BIT THE BACKED COMPANIES. THOSE SOLUTIONS USED TO NOT BE AN OPTION. WHEN WE WERE IN A POSITION LIKE THIS YEAR WITH THE SYNDICATED MARKET BEING A LITTLE CHOPPY, THE PRIVATE EQUITY FIRMS DID NOT HAVE A LOT OF CHOICES ABOUT HOW TO REFINANCE THEIR BUSINESSES OR HOW TO EXPAND THE DEBT STRUCTURES FOR THEIR BUSINESSES. NOW THEY HAVE ANOTHER CHOICE. I THINK IT IS A HEALTHY PHENOMENON IN THE MARKETPLACE BECAUSE HAVING MORE TOOLS IN THE TOOLKIT IS GOOD FOR THE PRIVATE EQUITY STORY. KATIE: I WANT TO TALK ABOUT PRIVATE EQUITY IN RELATION TO PRIVATE CREDIT. AND NOW PRIVATE CREDIT 1.6 TRILLION DOLLARS.
PRIVATE EQUITY SOMEWHERE BETWEEN 7.5 AND A TRILLION DOLLARS. ARE THOSE TO EACH OTHER RUSSIAN MARK WHEN YOU THINK ABOUT WHO I'VE IT CREDIT IS TAKING SHARE FROM, ARE THEY TAKING SHARE ANYWAY FROM PRIVATE EQUITY? DAVID: IT IS A SYMBIOTIC RELATIONSHIP. WHEN YOU GO BACK TO WHEN THE PRIVATE EQUITY INDUSTRY WAS BEGINNING AND THERE WERE 10 FIRMS THOSE DEALS WERE PRIMARILY FINANCED BY BANKS AREA BUT -- FIVE -- THE PRIVATE CREDIT MARKET DID REALLY EXIST. AND THEN THERE WAS A SERIES OF REGULATORY ISSUES THAT SHOVE THE BANKS BACK INTO POSITION OF WEAKNESS AND RESPECT OF LENDING TO PRIVATE EQUITY AND THE COMPANIES. THE PRIVATE CREDIT MARKET HAS, SINCE THE 1990'S HAS GROWN IN A TRAJECTORY ALONGSIDE THE GROWTH OF PRIVATE EQUITY ECOSYSTEM.
I THINK IT HAS A FUTURE IN PART BECAUSE PRIVATE EQUITY SYSTEMS WILL CONTINUE TO GROW THERE'S A RECORD AMOUNT OF PRIVATE EQUITY DRIVE POWDER -- DRY POWDER THAT -- VOLUMES ARE SLOW BUT THEY WILL COME BACK. AND WHEN THEY COME BACK, I THINK YOU WILL SEE A GROWING UNIVERSE OF COMPANIES THAT PRIVATE CREDIT PLAYERS LIKE -- CAPITAL CAN FINANCE. KATIE: I WANT TO TALK ABOUT THIS FROM THE INVESTOR PERSPECTIVE AS WELL. WHEN I SEE ALL THE HEADLINES SO-AND-SO RAISING TAX BILLION DOLLARS FOR THEIR NEW PRIVATE CREDIT FUND. WHO IS THAT FOR? WHO ARE THE INVESTORS RUSSIAN MARK ARE THEY COMING FROM ELSEWHERE IN THE PRIVATE CREDIT MARKET? DO YOU SEE INVESTORS IN THE PUBLIC MARKET CROSSING OVER THERE? DAVID: THE BIG STORY RECENTLY HAS BEEN PEOPLE AND INSTITUTIONS SHIFTING CAPITAL FROM TRADITIONAL FIXED INCOME AND TRADITIONAL PUBLIC EQUITIES. INTO PRIVATE MARKETS.
I THINK THAT TREND IS NOT OVER YET. I THINK YOU WILL SEE A CONTINUATION OF THE TREND IN THE PRINCIPAL REASON THAT YOU WILL SEE A CONTINUATION IS BECAUSE OF THE GROWTH OF THE UNDERLYING ECOSYSTEM THAT THESE PRIVATE COMPANIES REPRESENT. IF YOU LOOK AT HOW -- WHEN YOU THINK ABOUT AMERICAN COMPANIES THERE ARE THREE BROAD COMPANIES -- CATEGORIES.
HIS FAMILY OWNED, PRIVATE EQUITY BACKED COMPANIES AND PUBLIC COMPANIES. FOR A STRUCTURAL REASON YOU WILL LIKELY SEE CONTINUED SHRINKING OF THE PRIVATE -- PUBLIC EQUITY AND FAMILY-OWNED COMPONENT WHICH MEANS IT WILL ONLY GO ONE PLACE WHICH IS THE PRIVATE EQUITY ARE CAP. ROMAINE: IS THERE THE RISK OR WORRY OF TOO MUCH CONCENTRATION IN THIS THAT PRIVATE CAPITAL SPACE. THE IDEA THAT SOME MANY PEOPLE ARE FLOCKING TO IT AND THEY HAVE TO COME TO YOU GUYS FOR FUNDING AND THEN THEY ARE ALSO LOOKING FUNDING FOR OTHER DEALS THAT ARE BEING UNDID BY THE SAME BACKERS THAT FUNDED THE ORIGINAL COMPANY. DAVID: I'M NOT WORRIED ABOUT THAT ISSUE OF CONCENTRATION. BUT WE GET OUR TYPICAL FUNDS
THEY HAVE PORTFOLIOS THAT INCLUDE PHYSICIANS IN 300 PLUS DIFFERENT COMPANIES. WE ARE BIG BELIEVERS AND DIVERSIFICATION ACROSS THE FUND. I THINK MANY IN OUR INDUSTRY ARE ALSO BIG BELIEVERS IN DIVERSE PATIENT AREA YOU LOOK AT THE INVESTOR POSITION, THEY ARE NOT RELYING ON ONE THING.
KATIE: REALLY INTERESTING AND I ENJOYED THIS CONVERSATION. GREAT TO HAVE YOU ON WITH US AREA THAT IS DAVID COLLETTE PRESIDENT OF GULLAH CAPITAL. IN COMING UP WE SPEAK WITH ANOTHER VOICE OF THOSE FROM THE NORTH AMERICAN CONFERENCE. CEO AND ADVISOR JOINS US AHEAD. ROMAINE: AND JAMIE DIMON HAS WORDS OF ADVICE FOR THE STATE OF TECHNICIANS -- TEXAS AND HOW IT SHOULD MAINTAIN ITS BUSINESS FRIENDLY REPUTATION.
KATIE: AND MORE. WE WILL BRING YOU AN ANSWER SOON. STAY TUNED. THIS IS THE CLOSE ON BLUE. -- ON BLOOMBERG. ♪
ROMAINE: OUR U.S. STOCKS THIS MORNING STARTING THE WEEK WITH THE:, BEEN AS WE GET CLOSER TO THE CLOSING BELL IT COULD GO OUT WITH A WHIMPER. WE HAVE SOME GAINS IN ELI LILLY AND OTHERS. AS FAR AS MAGNIFICENT 76 ARE IN THE GREEN KEEPING THE MARKET AFLOAT BUT UNFORTUNATELY THAT IS NOT ENOUGH. WHEN YOU LOOK AT PALO ALTO NETWORKS, AND OTHERS LOWER ON THE DAY. YOU GET A SENSE OF WHY THE
MARKET HAS BEEN STRUGGLING. THAT IS WHERE THE S&P 500 STANDS RIGHT NOW NOT MUCH BETTER WHEN IT COMES TO THE NASDAQ AND THE OTHER INDICES. THE RUSSELL 2000 IS YOUR BIG LACQUERED ON THE DAY THERE'S CONCERNS ABOUT MACROECONOMIC CONDITIONS AND CONCERNS ABOUT THE RATE ENVIRONMENT S YIELDS START TO PUSH A LITTLE HIGHER IN THE THREE-DAY REPRIEVE WE GOT TOWARD THE END OF LAST WEEK AS FAR AS INDIVIDUAL NAMES YOU CAN BE THANKFUL THAT APPLE IS HIGHER ON THE DAY A BIG NINE WE SEE IN PARAMOUNT GLOBAL AS WE HAVE IDIOSYNCRATIC STORIES AS KATIE WAS TALKING ABOUT AREA WITH SOPHIA AND LEVI STRAUSS. AND THAT IS AS WE MARCH CLOSER TO THE CLOSING BELL ABOUT 40 MINUTES AWAY. KATIE: AND BEFORE WE GET THERE IT IS TIME FOR THE MUNI MOMENT. WE HAD A GREAT INTERVIEW WITH JAMIE DIMON THAT WARNED THAT TEXAS RISK UNDERLYING ITS BUSINESS REPUTATION WITH LOSSES AND THAT IS FOR POLICIES THAT WORK WITH THE GUN AND FOSSIL FUEL INDUSTRIES.
DANIELLE SPOKE WITH JOY MEANT -- DIMON AND SHE JOINS US. GIVE US AN OVERDUE OF WHAT THESE TAXES LAWS ARE AND WHY IS WALL STREET IN AN UPROAR? DANIELLE: THEY HAVE TWO PIECES OF LEGISLATION THAT IMPACTED MY MARKET WHICH IS THE MUNI BOND MARKET. AND ESSENTIALLY WHAT THEIR GOAL WAS WAS TO LIMIT BUSINESS, PUBLIC CONTRACTS WITH COMPANIES THAT THEY BELIEVE DO NOT A HERE TO THEIR PHILOSOPHICAL VALUES. IT WAS TWO PIECES OF LEGISLATION, ONE IN WHICH IT BARS ANY TYPE OF PUBLIC CONTRACT OVER A CERTAIN AMOUNT WITH COMPANIES THAT DISCRIMINATE AGAINST THE FIREARMS INDUSTRY AND ANOTHER PIECE OF LEGISLATION THAT DOES A SIMILAR TYPE OF THING WITH COMPANIES THAT BOYCOTT FOSSIL FUELS. ROMAINE: THIS IS A LARGER ISSUE WITH RELATIVELY LARGE BANKS. IF DIMON IS MAKING THE POINT THAT YOU CANNOT HAVE A ONE COMPONENT OF THE BUSINESS BE COMPLETELY SEPARATE FROM THE OTHER COMPONENT OF THE BUSINESS. IF THAT'S THE CASE, WHAT IS THE
FUTURE FOR JP MORGAN IN TEXAS? DANIELLE: THEY WERE VERY CLEAR THAT THEY DO NOT DISCRIMINATE OR BOYCOTT OR HALT BUSINESS RELATIONS WITHIN INDUSTRY JUST FOR THE PURPOSE OF WHAT THE INDUSTRY DOES. HE SAID THAT THEY DO NOT DO EITHER OF THE THINGS THAT TEXAS MAY SUGGEST THAT THEY DO. AND THEY ARE HEAVILY INVESTED. THEY HAVE OVER 30,000 WAYS AND THAT STATE. HE MADE THAT CLEAR AND THEY HAVE A VERY LARGE PRESENCE IN THE DFW AREA. THEY WANT TO CONTINUE THE BUSINESS RELATIONSHIP. KATIE: THAT IS WHERE I WANTED TO GO
PUT TEXAS IN CONTEXT FOR US. HOW IMPORTANT IS IT FOR TEXAS TO BE OVERALL IN THE INDUSTRY? DANIELLE: TEXAS IS A HUGE PART OF THE MUNI BOND MARKET. THEY HAVE OVER $52 BILLION WORTH OF FUNDING. THAT IS BECAUSE TEXAS IS BOOMING.
IT HAS A HUGE POPULATION GROWTH IN THE POPULATION NEED SCHOOLS, ROADS, AIRPORTS. ALL OF THE ISSUANCES COMING OUT OF TEXAS. THAT IS WHY IT'S IMPORTANT TO THE BANKS TO CONTINUE TO DO BUSINESS THERE. ROMAINE:
I'M CURIOUS ABOUT THE FLIP SIDE THE COST ITSELF AREA AND WE HAVE THE BANKS UNDER REVIEW IF YOU WILL. AND THEY HAVE BEEN EFFECTIVELY TOLD TO GO KICK ROCKS. AND THEN IF YOU LOOK AT THE OTHERS, I MY QUESTION IS IS LEFT. AND I THINK YOU WOULD WANT MORE COMPETITION BECAUSE YOU WOULD FEAR THAT WOULD LOWER THE COST FOR THE MUNICIPAL BORROWERS BUT IF YOU HAVE FEWER PLAYERS THEY HAVE TO HAVE A LOT MORE LEVERAGE TO TAKE IT AGAINST EACH OTHER.
DANIELLE: THEY HAVE NOT BEEN TOLD TO KICK ROCKS YET. THEY ARE UNDER REVIEW WITH 10 OTHER FINANCIAL COMPANIES FROM THE ATTORNEY GENERAL OFFICE. I THINK THAT IS AT THE CRUX OF THE ARGUMENT. IF YOU LIMIT COMPETITION. ROMAINE: IS IT THE SAME ONE THAT GOT THE TRUMP IMPEACHMENT. JUST CHECKING? DANIELLE: IT IS THE SAME ONE.
BUT IF YOU LIMIT COMPETITION IT RAISES BORROWING COST ISSUES. THAT IS A REAL CONCERN WITH THE RATE ENVIRONMENT. WHERE IT IS ALREADY SO HIGH. KATIE: YOU SPOKE WITH JAMIE DIMON AND JP MORGAN PUSHING BACK AGAINST THIS. HIS THERE REASON TO THINK THAT TEXAS WILL CHANGE ITS DANCE AT ALL OR IS IT BASICALLY SET IN STONE? THESE ARE LAWS THAT WERE PASSED. THEY WERE PASSED. THEY REPRESS THE REPUBLICAN-CONTROLLED LEGISLATURE AND THEY WERE SIGNED INTO LAW BY THE GOVERNMENT. JAMIE DIMON'S WORDING --
WORDING TO TEXAS WAS A SUBTLE WARNING BUT NONETHELESS IT WAS THAT TEXAS HISTORICALLY HAS BEEN VERY BUSINESS FRIENDLY. THEY SEEN A LOT OF OPERATIONS MOVE THERE AND THEY HAVE GREAT INCENTIVES FOR CORPORATIONS. HE SAID IF YOU WOULD LIKE TO CONTINUE THAT I URGE YOU NOT TO GO DOWN THAT PATH. ROMAINE:
WHAT IS THE NEWS WHEN WE LOOK AT THE TERMINAL EARLIER ABOUT CITIGROUP THAT WAS BASICALLY SHUTTING DOWN WERE CONSIDERING SHUTTING DOWN OPERATIONS IN THE STATE? IS THAT DIRECTLY TIED TO THIS OR IS THIS DIFFERENT? DANIELLE: CITIGROUP SAID THAT IS NOT TIED. MY COLLEAGUES ON THE FINANCE AT A GOOD SCOOP OUT ON FRIDAY TALKING ABOUT CITIGROUP CONSIDERING CUTTING ITS MUNICIPAL BOND IS THIS. CITIGROUP THINKS THAT IT IS TIED TO THE PROFIT OF THE BUSINESS RATES. AND IT IS RELATED TO THE TEXAS
ART OF THE EQUATION. AS I MENTIONED BEFORE TEXAS IS A HUGE PART OF THE MUNI BOND MARKET. BEFORE CITIGROUP, BEFORE THE LOSSES AFFECTED IN 2021 CITIGROUP WAS THE LEADING MANAGER IN TEXAS. IT OBVIOUSLY HAD AN IMPACT. KATIE: ALRIGHT GREAT PIECE GREAT REPORTING. WE APPRECIATE YOUR TIME. THAT IS DANIELLE WHO LEADS MUNICIPAL BOND COVERAGE HERE AT BLOOMBERG. MUCH MORE COVERAGE AHEAD COMING
UP. THIS IS A CLOSE AT BLOOMBERG. KATIE: DATA COLLECTED BY BLOOMBERG BUSINESSWEEK MANY BUSINESS SCHOOLS ARE SEEING A DROP IN MBA APPLICATIONS AND THE PROGRAMS AT SCHOOLS HAVE BEEN FALLING SINCE 2017. JUST DIGGING INTO THE DETAILS. IT IS INTERESTING AT LEAST 17 OF THE TOP 26 PROGRAMS HAVE SEEN LONG-TERM APPLICATION DECLINES MOST OF WHICH CONTINUE INTO 2023. WHY DO PEOPLE NOT ONE IN MBA?
WHAT IS GOING ON HERE? ROMAINE: IS IT THAT THEY DO NOT WANTED OR THE VALUE PROPOSITION IS NOT WHAT IT USED TO BE? A LOT OF THE SCHOOLS ARE -- WITH THE EXCEPTION OF TEXAS AND AUSTIN ARE PRETTY EXPENSIVE. WE SHOW THIS CHART BUT WE HAVE A CHART THAT SHOWED THE SCHOOLS THAT DID SEE AN INCREASE IN APPLICATIONS OVER THE PERIOD READ FROM CHESTER UNIVERSITY GEORGIA TECH, AND MY GUESS IS IF YOU LOOK AT THE TUITION RATES ON THOSE SCHOOLS THEY ARE PROBABLY MORE MANAGEABLE. IF YOU HAVE CONCERNS ABOUT WHETHER THERE IS VALUE TO THAT DEGREE YOU CAN LOOK AT THAT. KATIE: ABSOLUTELY. WHEN YOU OVERLAY IT WITH THE COST OF A FULL-TIME GRANDPA YOU'RE OUT OF THE WORKFORCE FOR TWO YEARS YOUR GAINING SKILLS AND A NETWORK BUT DOES THAT JUSTIFY THE PRICE TAG? A REAL CONSIDERATION. ROMAINE: AND IS THE NBA A GOLDEN TICKET THAT IT USED TO BE.
IF I -- I'M FROM THE GENERATION WHERE IF YOU WANTED A BUSINESS YOU WOULD NOT ELEVATE YOURSELF UNLESS YOU HAD THAT NOW WE SEE WITH THE TECH INDUSTRY AND YOU HAVE VERY SUCCESSFUL PEOPLE IN THE TECH INDUSTRY THAT NEVER GOT AN UNDERGRADUATE DEGREE. KATIE: AND I AM AWARE OF THAT WITH THE CFA CHARTER HOLDER AS WELL. ROMAINE: ONE TO CALM DOWN A LITTLE BIT ON MY LEVEL.
YOU KNOW HOW HARD I WORKED FOR MY DEGREE? KATIE: YOU KNOW. ROMAINE: I GOT ONE THE DAY I GOT MY RESULTS BACK. AND AS AN ECONOMIST CFO. YOU WANT TO KNOW WHAT IT IS? ROMAINE: THIS IS THE COUNTDOWN TO THE CLOSE. 30 MINUTES LEFT TO GO HERE IN THE TRADING DAY. IT STARTED WHERE WE LOOKED LIKE WE ARE HEADED TOWARD SUBSTANTIAL GAINS. KATIE:
NO LONGER AREA THE S&P 500 MOVING BETWEEN GAINS AND LOSSES MUCH UNCHANGED ON THE DAY. AN EASY THIS EVEN SPLITS. HEALTH CARE UP ABOUT 6%. FOLLOWED BY BIG TECH AND THE INFORMATION TECHNOLOGY SECTOR OF ABOUT .6% AS WELL.
SMALL GAINS. THEN YOU GO DOWN THE LIST TO NOT DOING WELL. YOU HAVE MATERIALS AND OR G DOWN 1%. AND OFF BY 1.7%. ROMAINE: ONE OF THE REASONS YOU SEE THIS IN THE GREEN RIGHT NOW IS A MAGNIFICENT SEVEN. SIX OF THE SEVEN STOCKS HAVE BEEN MOVING HIGHER ON THE DAY INCLUDING MICROSOFT UP 8% WITH TESLA AS AN OUTLIER ON THE DAY AREA DOWN SLIGHTLY HERE. COMING INTO AMC IN THE MOVIE STOCKS THERE IS A DECENT WEEKEND.
AND THEY SHOW THAT THERE IS AN APPETITE FOR PEOPLE TO GO BACK AND SIT THE THEATER. WE SEE A LOT OF EARNINGS COMING IN AFTER THE BELL TONIGHT. THE SHARES ARE DOWN ABOUT .3% ON THE DAY. YOU SEE AT THE BOTTOM UNCHANGED. THE SHARES WERE HALTED BEFORE THE TRADING DAY EVEN STARTED. ANTICIPATION THAT WE ARE EXPECTING TO GET A BANKRUPTCY FILING OUT OF REWORK. A HUGE FALL FROM GRACE FOR A COMPANY THAT LOOKED LIKE AT ONE POINT TO BE DOMINATING THE REAL ESTATE MARKET. KATIE:
AS WE AWAIT THAT POTENTIAL COMING, THE RETURN FOR NORTH AMERICA. IT IS KICKING OFF THE TWO EVENT DATE TODAY AND THIS IS ONE OF THE LARGEST PRIVATE EQUITY EVENTS IN THE COUNTRY. JOINING US IS ONE OF THE KEYNOTE SPEAKERS. HE IS WITH CAMPBELL ADVISORS. LET'S STICK WITH THE REAL ESTATE CONVERSATION. YOU'RE TALKING ABOUT DISLOCATION IN TRADITIONAL REAL ESTATE SECTORS.
AS I UNDERSTAND YOU ARE NOT IN THE TRADITIONAL SECTORS. WHERE'S THE DISLOCATION TRANSLATING INTO OPPORTUNITY FOR YOU? ALBERT: THAT IS RIGHT. ALTHOUGH THERE ARE TRADITIONAL SECTORS AT THE FRONT OF THAT, THERE'S IMPACT ON OTHER ASSET CLASSES. WHERE IN A INCREDIBLE LIQUIDITY CONSTRAINED ENVIRONMENT RIGHT NOW. LAST TIME I WAS ON THE SHOW I
WAS IN THE HARD LANDING CAMP BUT HARD LANDING BUT NOT HARD LANDING THERE IS NO DEBT AVAILABLE OUT THERE SO WE HAVE A DEBT EQUITY BUSINESS. WE ARE ONE OF THE FEW THAT HAVE ACCESS TO CAPITAL WITH EQUITY AND ASSET CLASSES. WE HAVE OUTSIDE EXPERIENCE AND EXPERTISE. AND THERE ARE ALTERNATIVE VERTICALS AS FAR AS -- SMALLER THAN TRADITIONAL ASSET CLASSES READ ONE OF MY SAYINGS IS GET COMFORTABLE BEING UNCOMFORTABLE. I THINK THAT'S WHERE WE ARE
RIGHT NOW. KATIE: AS A RUNNER, I PARTICULARLY THAT. YOU HAVE DEBT AND EQUITY AT YOUR DISPOSAL WITH BOTH BUSINESSES UNDER YOUR ROOF. WHAT IS YOUR BEST WAY TO TAKE ADVANTAGE OF OPPORTUNITIES ARE YOU DOING THAT THROUGH DEBT OR EQUITY? AL: IT IS NOT AN EITHER OR IT IS AND. I THINK RETURNS ARE SIMILAR AT THIS POINT IN TIME FOR OPPORTUNISTIC TRANSACTIONS. THE OPPORTUNITY ON THE EQUITY SIDE IS THE RETURN ON INVESTMENT OR CAPITAL WILL BE LONGER DURATION AND IT WILL BE IN EXCESS OF WHERE YOU WILL END UP ON THE DEBT SIDE.
TWO SPECIFIC EXAMPLES WE HAVE LATELY BECAUSE WE SEE CAPITULATION HAPPENING NOW, THIS IS THE FIRST TIME THAT WE'VE SEEN IT. WE EXPECT THIS OVER THE 24 MONTHS. AND FOR IT TO PICK UP STEAM. MY VIEW IS THAT WE ARE IN THE EARLY INNING BUT WE HAVE A .4
BILLION OF POLIO OF LOANS FROM SYNOVUS BANK. 93% OCCUPIED. WE HAVE A NINE YEAR WEIGHT AVERAGE. 62% LOAN VALUE AREA AT A MATERIAL DISCOUNT TO NET ASSET VALUE. THAT TELLS YOU THE LIQUIDITY
THAT IS OUT THERE IN THE MARKETING ON THE EQUITY SIDE. AND WE SEE A PROPERTY PORTFOLIO AT OHIO STATE UNIVERSITY CLOSE TO A 7% GROWING IN CAP. YOU WOULD'VE NEVER SEEN THAT. IT IS 250 BASIS POINTS WIDE AND 18 MONTHS. ROMAINE: THE VALUE IS THERE ON PAPER. BUT THERE IS THE QUESTION OF HOW LONG IT TAKES TO GET TO WHATEVER YOUR REQUIRED RETURN IS. WHAT IS A WAITING PERIOD RIGHT NOW RELATIVE TO WHAT IT WAS HIGHER TO THE PANDEMIC? AL: YOU'RE NOT GETTING PRODUCTS THAT IS -- POSITIVE LEVERAGE BUT YOU GET DEMAND SUPPLY THIS MATCH YOU HAVE OUTSIZE DEMAND WITH RELATIVELY LOW SUPPLY COMING ONLINE.
SO YOU HAVE A DEMAND SUPPLY FOR A LONG PERIOD OF TIME. WE SEE DOUBLE-DIGIT RENT WROTE IN THE VERTICALS WHERE WE INVEST. SO I BELIEVE THAT WE ARE CLOSER, AND I THINK MOST PEOPLE DO THAT WE ARE CLOSE TO THE PEAK IN INTEREST RATES THAN THE TROUGH. YOU'RE STILL LOOKING AT A 3-7
YEAR TIMEFRAME. ROMAINE: WITH REGARD TO THE VALUE OF THE BUSINESSES ON THE COMMERCIAL SIDE WITH SCHOOLS OR OTHER CONSUMER LIVING AS WELL. AND THE IDEA IS WITH RENTS GOING INTO THAT AND OTHERS. THAT THESE ARE STRUCTURAL CHANGES THAT WILL PERSIST, RIGHT RUSSIAN MARK AL: THAT'S RIGHT. YOU HAVE A SUPPLY DEMAND MISMATCH FOR AS FAR AS THE I CAN SEE -- AS FAR AS THE EYE CAN SEE. YOU HAVE 20% OF THE POPULATION THAT WILL BE 65 AND OLDER BY 2050 AREA HUGE DEMAND TELL WIN FOR HEALTH CARE. YOU HAVE THE SAME DYNAMIC IN
THE OFF-CAMPUS STUDENT HOUSING SITE. COMBINE THAT WITH A COMPLETELY ILLIQUID DEAD -- DEBT ENVIRONMENT WHERE LOANS ARE VIRTUALLY IMPOSSIBLE TO OBTAIN WITH THE LIMITED APPLY. AND THAT IS FOR SENIOR HOUSING AND OFF-CAMERA CAMPUS STUDENT HOUSING. THAT IS A RECIPE OR STRONG GROWTH IN RENT. WE WILL SEE INVESTORS ALLOCATE MUCH MORE MONEY THAN THEY HAVE HISTORICALLY IN THE ASSET CLASSES.
WHEN YOU'RE LOOKING AT SELLING THESE ASSETS OR WE LOOK AT SELLING THEM 3-10 YEARS FROM NOW IT IS CLEAN THAT WE WILL HAVE A BROADER DEEPER BUYER BASE THAT WE HAVE TODAY. KATIE: ALLOCATORS REALLY LOOK AT THE ASSET CLASSES. THE QUESTION I HAVE ASKED, WHERE IS THE MONEY COMING FROM? WHERE ARE YOU TAKING MONEY AWAY FROM TO INVEST MORE HEAVILY IN PRIVATE MARKETS? AL: IT IS A GREAT QUESTION.
IT'S NOT TAKING MONEY AWAY IT IS AN ASSET CLASS THAT IS -- YOU'LL ESTATE IS IN ASSET CLASSES NOT GOING ANYWHERE. YOU HAVE PENSION PLANS -- PLANS AND OTHERS. THEY COME IN ON A GLOBAL BASIS. AND YOU HAVE BASICALLY NOT IT
CAN BEAT STOPPAGE BUT AN 18 MONTH MASSIVE DROWN -- DOWNTREND IN ALLOCATIONS AS YOU KNOW. AT THIS POINT I THINK I'VE SEEN A CHANGE IN TERMS OF LP INVESTOR SENTIMENT. LPS ARE SAYING TO ME AND OTHER GPS AS WELL, WE GET IT. 2024 AND 2025 ARE BUYERS MARKET. THIS IS THE TIME FOR US TO GET IN. EVEN THOUGH WE SUFFERED PAIN OVER HERE. WE WILL NOT SIT IT OUT MORE. WE WILL SEE THAT HAPPEN -- WE ARE SEEING THAT HAPPEN TODAY
2023-11-11 01:16
Show Video
Other news