Alphabet, Microsoft Earnings | Bloomberg Technology 10/25/2023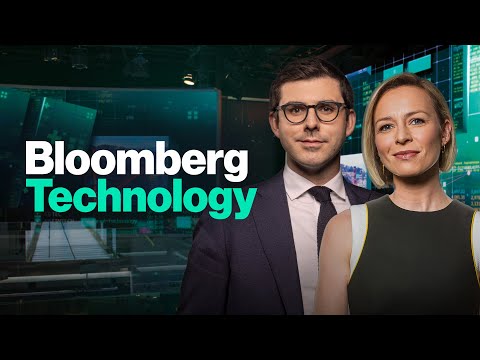 Show Video
CAROLINE: I AM CAROLINE HYDE, AND BLOOMBERG'S IN NEW YORK. ED: AND I'M ED LUDLOW. CAROLINE: WE BREAK DOWN RESULTS FROM ALPHABET AND SNAP. ED: AND WE GET A LOOK AT THE QUEST THREE HEADSET. CAROLINE: AND A CONVERSATION WITH THE CEO OF QUALCOMM AS THEY UNVEIL A NEW PROCESSOR TO TAKE ON THE LIKES OF APPLE AND INTEL. BUT WE START THE SHOW WITH THE NASDAQ ON THE DOWNSIDE TO THE MOMENT, DOWN 1.8%.
GOOGLE DISAPPOINTS, BUT IT SINKS SOME OF THE BUOYANCY WE HAVE BEEN SEEING IN THE TECH NAMES OF LATE. THIS IS CATEGORICAL THEIR STEEPENING GOING ON AT THE MOMENT, WE SEE THE YIELDS AT THE LONG END OF THE CURVE, THE TENS AND 30'S SELLING OFF MORE YIELDS, UP EIGHT, NINE BASIS POINTS. WE ARE DOWN AT 4.91%, SO WE ARE SEEING SOME SELLOFFS IN THE BOND MARKET. BITCOIN CONTINUING TO RALLY, UP 3.5%, BUT DATE DOWN THE INDIVIDUAL MICRO-MOVES, ED? ED:
THIS IS EARNINGS AGAIN. IF YOU GET A GOOD LENS INTO THE END MARKETS, PARTICULARLY IN ALL KINDS OF CONSUMER ELECTRONICS AND ELECTRONICS BROADLY, TEXAS INSTRUMENTS GAVE A REVENUE FORECAST THAT SUGGESTS THE END MARKETS ARE NOT RECOVERING AT THE PACE WE HAVE HOPED. TEXAS INSTRUMENTS TAKES SEMICONDUCTORS THAT GO INTO ALL KINDS OF THINGS. THE BIG ONES LAST NIGHT WERE MICROSOFT AND GOOGLE, A TALE OF TWO CROWDS.
MEGA GROWTH ON MICROSOFT'S SIDE, POWERED BY THE HYPE AROUND AI, BUT GOOGLE CLOUD MISSED ESTIMATES. ALL OTHER ESTIMATES BEAT, BUT GOOGLE CLOUD MISSED, AND AFTER THE BELL, YOU HAVE META-AND SNAP. IT'S INTERESTING TO SEE HOW THEY TRADE IN THE STRUCTURE OF THIS WEEK, BECAUSE OFTEN ALPHABET WILL REPORT EARNINGS FIRST. THAT GIVES US A LENS INTO THE ADVERTISING INDUSTRY. RESILIENCE AND STABILITY IN YOUTUBE, BUT THERE IS CONCERN IN SNAP AND META, DOWN 2%. HOW DID QUEST THREE GO DOWN ON THE MIXED REALITY SIDE AND HOW MUCH IS IT COMMITTED TO SPENDING A -- ON ITS METAVERSE VISION, ALONGSIDE WITH ITS WORKING AI? LET'S START WITH THE TAIL END TO CLOUDS -- TALE OF TWO CLOUDS. WHY IS THE MICROSOFT PLATFORMS CLOUD GROWING, BUT GOOGLE'S CLOUD NOT GROWING IN THE SAME WAY? >> IT IS A TALE OF GOOD AND GREAT.
THE MARKET WANTS GREAT AND THE MACROECONOMIC ENVIRONMENT IS COMPLICATED. INTEREST RATES ARE STICKY, INFLATION IS STILL HERE AND PEOPLE WANT LOW OP RESULTS IF THEY ARE GOING TO SEND THE BUY SIGNALS. I AM NOT AS BEARISH ON GOOGLE. I HAVE SEEN THE ADOPTION AND TALKED TO ITS CUSTOMERS. THE COMPANY MISSED BY $20 MILLION. THAT IS NOT TERRIBLE. MICROSOFT RETURNED TO A FASTER PACE OF GROWTH, AND IT WAS NOT JUST THE GROWTH OF AZURE, BUT THE COMPANY'S ABILITY TO EXPLAIN HOW AI IS DRIVING REVENUE.
HOW AZURE IS BEING DRIVEN, 3% VERSUS 2%. THE $30 AHEAD. THE COMPANY HAS DONE A MAGNIFICENT JOB OF EXPLAINING ITS AI STRATEGY AND HOW AI IS GOING TO DRIVE TOPLINE REVENUE. I DON'T THINK GOOGLE'S STORY WAS AS COMPELLING THERE, BUT I AM NOT AS BEARISH ON GOOGLE CLOUD.
THERE IS SO MUCH CLOUD GROWTH TO COME, AND INTELLIGENCE FORECASTS SAY CLOUD IS WHERE IT IS GOING TO HAPPEN, AND THE WAR IS ON. ED: I SPOKE TO RUTH PORAT, THE PRESIDENT, CHIEF INVESTMENT OFFICER AND CFO, AND SHE GAVE ME A SHORT ANSWER -- CUSTOMER OPTIMIZATION ACCOUNTED FOR THAT NUMBER. WHAT DOES THAT MEAN FOR YOUR MIND? DANIEL: WELL, RIGHT NOW, AS I SUGGESTED, THE MACRO IS STILL COMPLICATED AND THE BUSINESSES ARE WEIGHING INVESTING GROWTH, MAYBE GO A LITTLE BIT SLOWER. WE KNOW THAT THE OPPORTUNITY AROUND AI IS VERY BULLISH AND COMPANIES SEE PRODUCTIVITY GAINS AND THE OPPORTUNITIES TO CREATE EFFICIENCIES, BUT WE ARE ALSO HEARING ABOUT COMPANIES LAYING PEOPLE OFF, WEIGHING HOW QUICKLY CAN WE MAKE AN INVESTMENT IN AI AND SEE A RETURN? ARE WE LOOKING TO 10 PRODUCTIVITY THROUGH THE INVESTMENT IN THESE CAPABILITIES, OR LOOKING TO OPTIMIZE AND REDUCE COST STRUCTURES? UNTIL WE SEE MORE STABILITY IN THE MACRO ENVIRONMENT, I THINK COMPANIES ARE GOING TO BE A LITTLE MORE CAUTIOUS.
THIS IS WHERE MICROSOFT KIND OF STOOD OUT. IT LOOKED ACROSS THEIR PORTFOLIO AND IT WAS NOT THE SAME. AT MICROSOFT, EVERYONE IS GO, GO, GO, BUT I DO NOT KNOW IF THAT IS TRUE ACROSS THE BOARD. CAROLINE: INTERESTING THAT YOU ARE SAYING THE MACRO PICTURE IS MIXED. DRILL INTO WHAT MICROSOFT WAS SHOWING. WAS IT IN THE RIGHT MARKETS AT THE RIGHT TIME? DANIEL: THEY HAVE TOLD THE STORY LONGER, THEY HAVE THEIR NUMBERS AND METRICS WELL-DEFINED.
WE ARE TALKING ABOUT BEING ABLE TO BEAR INTO WHAT PART OF THE BUSINESS -- 1% TO 2% ON THE CURRENCY ADJUSTMENT ON THE YEAR-OVER-YEAR GROWTH BASIS, BUT FASTER GROWTH IN GOOGLE. 22 VERSUS UPPER 20'S. TO EVERYONE IS SAYING GOOGLE BAD, MICROSOFT GOOD. I THINK IT STARTED WHEN THE
COMPANY STARTED EXPLAINING THE AZURE GROWTH. 3% REVENUE COMPARED TO 2% REVENUE BECAUSE OF THE COMPANIES AI, AND IT HAS BEEN ABLE TO TALK ABOUT AI PC CONCEPTS, IT'S $30 PER HEAD PER COPILOT, FIVE DOLLARS PER HEAD WITH BEING ENTERPRISE SEARCH. THESE ARE EASY NUMBERS TO PLUG INTO A SPREADSHEET AND SAY, WHERE IS THE GROWTH GOING TO COME FROM? IF MICROSOFT GETS THE STORY OUT BETTER, IT PUTS EVERY OTHER CLOUD PLAYER AT A DISADVANTAGE. IT IS NOT A TALE OF GOOD AND BAD, BUT IT IS A TALE OF OK, GOOD AND GREAT. CAROLINE: ALL THINGS ALPHABET AND MICROSOFT, LET'S TURN TO SNAP. THIS IS A MACRO PICTURE FOR US AS WELL.
PLEASE WELCOME JASMINE AMBERG -- YOU LEAD COVERAGE FOR SOCIAL MEDIA AND GREATER ECONOMY, AND SNAP MANAGING TO INITIALLY RALLY ON THE FACT THAT IT LOOKS BETTER THAN EXPECTED. BUT IS THIS FRAGILE ARE SHOWING A RETURN TO GROWTH WHEN IT COMES TO MARKETEERS? JASMINE: THE REVENUE GROWTH IN Q3 WAS CERTAINLY GOOD NEWS FOR INVESTORS AND OTHERS WHO HAVE BEEN WONDERING WHETHER SNAP HAS WHAT IT TAKES TO TURN ITS AD BUSINESS AROUND. THERE ARE SOME WORRIES AND CONCERNS SPECIFICALLY AROUND THE IMPACT OF THE ISRAEL-HAMAS WAR ON ITS AD BUSINESS IN Q4, WHICH SNAP ITSELF WARNED ABOUT. Q4 TENDS TO BE A QUARTER THAT IS MORE HEAVILY WEIGHTED TOWARDS BRAND ADVERTISING, BRANDS TEND TO BE MORE RISK-AVERSE, SO IT IS POSSIBLE THERE WILL BE SOME IMPACT ON IT. THREE MONTHS FROM NOW, WE HAVE TO REMEMBER THAT SNAP IS ON A GOOD PATH AND IF WE CAN CONTINUE THIS MOMENTUM, IT WILL END THE YEAR AND A BETTER RACE THAN WHERE IT BEGAN.
CAROLINE: I AM INTERESTED AS TO WHERE IT IS INVESTING. MICROSOFT GOT ITSELF IN THE RIGHT PLACE AT THE RIGHT TIME AROUND AI, AND SNAP WAS INNOVATING IN THAT SPACE BUT DIDN'T PAY OFF. JASMINE: AI IS WHERE SNAP NEEDS TO BE INNOVATING RIGHT NOW, AND IT MADE SOME MOVES IN THAT DIRECTION. AT THE END OF Q3, IT SHU TTERED ITS -- DIVISION. THOSE INVESTMENTS ARE BECOMING DIFFICULT TO MAINTAIN AND JUSTIFY FOR THE COMPANY. ED: THE BIG ONE AFTER THE BELL IS META, AND YOU HEARD ME SAY THE SHARES ARE LOWER. I THINK FOLKS LOOK AT ALPHABET
AND THINK PROBABLY ABOUT ADVERTISING, THEN THEY THINK ABOUT META. BUT THE STORY GOT SO COMPLICATED -- METAVERSE OR NO METAVERSE, AI, NO AI, AND THEN ADDS. JASMINE: MEDA STARTED ITS REBOUND ALREADY IN Q2, AND WE ARE PREDICTING MORE OF THE SAME THIS QUARTER.
I WILL BE LOOKING TO SEE MORE ABOUT REAL'S, WHICH IS MONETIZING AT A BETTER -- REELS MONETIZATION, WHICH IS MONETIZING BETTER RATES RIGHT NOW, AND THE SUBSCRIPTION MODEL PLANNING TO BE ROLLED OUT IN EUROPE, AS WELL AS THREADS MONETIZATION. BE INTERESTED TO SEE HOW THOSE THINGS START PLAYING OUT. ED: JASMINE ENBERG, RATE TO HAVE YOU ON THE PROGRAM. LET'S STICK WITH META.
ITS FIRST MIXED REALITY HEADSET, THE QUEST THREE, IS AVAILABLE, AND WE WILL BE TALKING ABOUT IT AT EARNINGS AFTER THE BELL. I GOT A HANDS-ON LOOK. CHECK IT OUT. MET IS QUEST THREE, THE LATEST MIXED REALITY HEADSET, IS LIGHTER AND THINNER THAN QUEST TWO, BUT LAUNCHING APPS AND GAMES IS SMOOTHER, WITH AN UPDATED PROCESSOR, SNAPDRAGON EXAR TO CHIP. THE $500 QUEST THREE ALLOWS YOU TO SWITCH BETWEEN AUGMENTED REALITY AND VIRTUAL REALITY MODES. YOU CAN EXERCISE, PLAY GAMES, AND EXPLORE VIRTUAL GALAXIES.
THIS GAME PROJECTS PUFFY THINGS YOU HAVE TO CATCH IN THE WORLD AROUND YOU. THEY ALSO HAVE HIGHER RESOLUTION. WARGAMES ARE COMING -- MEDA HAS PARTNERED WITH MICROSOFT TO BRING THEM XBOX GAMES IN DECEMBER. WE ALSO TESTED THE LATEST META-SMART GLASSES. MEDA HAS UPGRADED IT WITH A 10
MEGAPIXEL CAMERA AND FIVE MICROPHONES. THE GLASSES CAN TAKE PHOTOS, RECORD VIDEO AND START A LIVE VOICE CONTROL -- A STATIC LED LIGHT INDICATES A PHOTO BEING TAKEN. A FLASHING LIGHT MEANS A VIDEO IS BEING CAPTURED. THE GLASSES ALSO COME EQUIPPED
WITH MEDA'S AI ASSISTANT. >> HEY META-, TAKE A PHOTO. ED: YOU CAN SEND CONTENT DIRECTLY ♪ CAROLINE: WE'VE ALL BEEN AFFECTED IN ONE WAY OR ANOTHER -- FAMILIES, FRIENDS COME BY FERTILITY TREATMENTS. THEY ARE OFTEN VERY EXPENSIVE AND IN SOME AREAS, AND ACCESSIBLE. STARTUPS LIKE GAIA AIM TO INCREASE ACCESSIBILITY TO CUSTOMERS, IT HAS ALREADY RAISED 20 FEET MILLION DOLLARS IN AND FEATURED ON BLOOMBERG'S LIST OF STARTUPS TO WATCH. WE SPOKE TO THE CHIEF OF STAFF OVER AT GAIA. CAN YOU EXPLAIN ABOUT THE
INNOVATIVE MODEL HERE. HOW ARE YOU ENABLING ANY PARTNERSHIP TO BE ABLE TO LOOK AT ACCESSING IVF? >> GAIA WAS BORN OUT OF OUR FOUNDERS EXPERIENCE WITH IVF. HE WENT THROUGH FIVE IVF CYCLES, FOUR FAILED ROUNDS, AND REALIZED HOW BROKEN THE SYSTEM REALLY WAS.
THE FIRST THING HE WANTED TO IMPROVE WAS ACCESS, BECAUSE HE SAW THE FINANCIAL GAMBLE PEOPLE TAKE. YOU HAVE TO SAVE UP ALL THIS MONEY. WE HAVE CREATED THE MOST AFFORDABLE WAY TO START AND PROTECT YOUR TREATMENT. PEOPLE WILL PAY GAIA A SMALL PROTECTION FEE TO START TREATMENT, AND THEN GAIA WILL TAKE CARE OF THE ADMINISTRATIVE BURDEN THAT GOES ON BEHIND THE SCENES, LIKE PAYING INVOICES AND ALL OF THAT, AND THE MEMBER FOCUSES ON GOING THROUGH TREATMENT AND PAYS GAIA BACK IN MONTHLY INSTALLMENTS IF AND WHEN THEY HAVE A CHILD. IF THEY DON'T, THEY HAVE
NOTHING MORE TO PAY. CAROLINE: HOW DO YOU TAKE ON THAT FINANCIAL BURDEN IF, AFTER SEVERAL ROUNDS, THEY NEVER THE BLUE REALIZE THEY CANNOT HAVE A CHILD? ALEXIA: WE HAVE INVESTORS THAT UNDERWRITE THE RISK FOR US. WE HAVE BUILT MODELS OF CLINICAL DATA SETS OF IVF MODEL SINCE THE EARLY 1990'S, AND PREDICT SUCCESS OVER A CERTAIN NUMBER OF ROUNDS, AND WE TAKE ON THAT RISK. CAROLINE: HOW INNOVATIVE WAS THIS STORY TO BE ABLE TO TELL TO VCS, TO CONVINCE AND RAISE MONEY FOR IT? ALEXIA: IT WAS QUITE DIFFICULT TO CONVINCE UNDERWRITERS, THIS IS A NEW MODEL SO WE FEEL LUCKY TO BE BACKED BY THREE INCREDIBLE UNDERWRITERS WHO UNDERSTOOD AND WORKED WITH US TO BUILD THIS PRODUCT FROM THE GROUND UP. WE ARE ALSO LUCKY TO HAVE VCS
WHO UNDERSTAND THE SPACE AND DO NOT VIEW IT AS A NICHE WOMAN'S HEALTH TOPIC, BUT UNDERSTOOD HOW IMPORTANT THE TOPIC WAS. WE FEEL LUCKY WITH OUR BACKERS AND UNDERWRITERS, OBVIOUSLY. CAROLINE: AND THE MALE FOUNDER, IVF PROBLEMS ARE OFTEN MALE AND FEMALE IN MANY WAYS. I SAT HERE TODAY BECAUSE OF IVF, SO THIS IS LONG-TERM -- HOW EASY OR DIFFICULT WAS IT TO ACCESS THAT DATA? ALEXIA: YOU HAVE TO DO AN APPLICATION WITH A RESEARCH ASSISTANT HELPING US GET ACCESS TO IT, AND WE HAVE DONE A HUGE AMOUNT OF RESEARCH LOOKING INTO WHETHER BMI AFFECTS IT, WHETHER YOU SHOULD HAVE BMI OR AGE CUTOFF POINTS AND INCREASE ACCESS AND THAT MANNER. YOU HAVE TO PUT IN AN
APPLICATION TO ACCESS IT, ALL ANONYMIZED, BUT WE WORK HARD TO GET DATA TO MAKE SURE WE ARE INCREASING ACCESS. CAROLINE: IS IT ALL U.K. DATA, OR IS IT WIDER? ALEXIA: IT IS U.K. BASED, BUT WE ALSO HAVE DATA FROM GREECE SINCE A LOT OF IVF MARKETS ARE THERE AS WELL. CAROLINE: AND HOW IS IT ACCESSIN DIFFERENT MARKETS AND DIFFERENT DATA IN DIFFERENT GEOGRAPHIES? ALEXIA: YOU HAVE DIFFERENT FUNDING BY THE STATES, SOME COUNTRIES ARE BETTER THAN OTHERS.
U.K., 65% OF IVF IS PAID OUT-OF-POCKET. THE U.S. IS ANOTHER HIGH PAID MARKET. YOU HAVE TO LOOK AT WHAT EXISTS BEFORE ENTERING. IN TERMS OF GETTING ACCESS TO DATA, IT IS WORKING WITH OUR PARTNERS AND RESEARCHERS -- THE GOOD THING ABOUT IVF, IT DOES HAVE DATA SINCE IVF STARTED IN THE 1970'S. WE HAVE ALL THAT DATA THAT WE HAVE ACCESS TO AND CAN USE TO IMPROVE OUR MODELS. CAROLINE: AND AI WILL PROVE PRETTY LOOSE -- LOOSE -- USEFUL AS WELL. ALEXIA ARTS OF GAIA, WE GOT
MORE COMING UP. ED: COMING UP, WE WILL GET A NEW SNEAK PEEK AT A BLOOMBERG DOCUMENTARY ON THE FALL OF FTX, AND BRING YOU THE DETAILS IN THE TRIAL OF SAM BANKMAN-FRIED. CAROLINE: TIME NOW FOR TALKING TECH. FIRST UP, THE CHINESE GOVERNMENT CALLING ITS PROBE OF FOXCONN "NORMAL LAW ENFORCEMENT." REGULATORS ARE CONDUCTING TAX
AUDITS AND REVIEWING LAND USE OF FOXCONN. FOXCONN SAYS IT WILL WORK WITH AUTHORITIES. JAPAN AIMING TO SECURE 10 BILLION DOLLARS IN SUBSIDIES FOR SEMICONDUCTOR PROP -- PRODUCTS. PLUS, APPLE, WHILE IT IS SET TO REVAMP ITS TV APP AS PART OF AN EFFORT TO BECOME A LARGER PLAYER IN THE STREAMING WORLD, CHANGES INCLUDE DISCONTINUING APPS ON THE APPLE TV SET TOP BOX, AND ALLOWING TO BUY AND RENT MOVIES AND TV SHOWS. FOR MORE, LET'S DIG INTO THIS SCOOP WITH MARK GURMAN.
THIS IS BEING TALKED ABOUT ONLINE ACROSS THE DAY, MARK. HOW WILL THESE CHANGES HELP THEM COMPETE? MARK: THIS IS A BIG UPGRADE COMING TO THE TV APP ON APPLE TV. A NEW SIDEBAR AND INTERFACE MAKES IT LOOK MORE LIKE NETFLIX. THE CURRENT TV APP, IT IS NOT VERY INTUITIVE. THE IDEA IS TO AGGREGATE CONTENT FROM A NUMBER OF SOURCES -- TV PLUS, WHICH APPLE ANNOUNCED THIS MORNING IS GETTING A PRICE INCREASE FROM SEVEN DOLLARS A MONTH TO $10 A MONTH, AND WE WILL TALK MORE ABOUT THAT OVER THE COURSE OF THE DAY. IT INTEGRATES FROM THERE -- APPS LIKE ESPN, AMAZON PRIME, LIVE NEWS, OTHER LIVE SPORTS NETWORKS, BUT IT IS CONFUSING TO NAVIGATE.
THIS IS DESIGNED TO SIMPLIFY IT. THEY WILL ALSO BE REMOVING THE ITUNES MOVIE AND TV SHOW APPS. THE REASON YOU CAN DO THAT, YOU CAN BUY THAT CONTENT IN THE TV APP AND THEY WANT TO PUSH ANYONE LOOKING TO WATCH VIDEO ON THEIR DEVICES TO THE TV APP, THE CENTER OF THEIR VIDEO STRATEGY. THAT IS WHERE YOU CAN SIGN UP FOR THESE SUBSCRIPTIONS, BOTH APPLE TV ADD-ON PACKAGES AND THE $10 A MONTH TV PLUS. ED: THE BREAKING NEWS OF THE DAY, APPLE HAS RAISED PRICES ACROSS ALL OF ITS SERVICES.
WHERE ARE THE PRICE INCREASES AND WHY, REALLY? MARK: GOING FROM SEVEN DOLLARS TO 10 A MONTH FOR APPLE TV+. THEY INCREASED IT FROM FIVE DOLLARS TO SEVEN DOLLARS A MONTH IN OCTOBER OF LAST YEAR. APPLE MUSIC, THAT PRICE INCREASE FROM $10 TO $11 LAST YEAR, THAT REMAINS, BUT NEWS PLUS IS GOING FROM $10 A MONTH TO $13 A MONTH, AND APPLE ARCADE IS GOING FROM FIVE DOLLARS A MONTH TO SEVEN DOLLARS A MONTH. THIS COMES AS THEY HAVE EXPANDED THE CONTENT OFFERINGS ON APPLE ARCADE AND APPLE TV+, APPLE TV+ IS GETTING MORE SHOWS. VERY FREQUENTLY, THERE HAVE BEEN HITS AND EVERYONE HAS BEEN TALKING ABOUT THE SCORSESE MOVIE ON THERE. APPLE ARCADE, THEY DOUBLED THE AMOUNT OF GAMES THEY HAD SINCE THEY LAUNCHED AT FIVE DOLLARS A MONTH IN 2019. THEY NEED TO PAY OR PUBLISHERS
MORE MONEY, PUBLISHERS ARE NOT MAKING SO MUCH MONEY ON NEWS PLUS, SO HOPEFULLY THEY WILL GET IN INCREASED REVENUE SHARE BECAUSE OF THIS RATHER THAN THE MONEY GOING INTO APPLE'S POCKET. APPLE ONE BUNDLES WENT UP SIGNIFICANTLY AS WELL TO INCORPORATE THE PRICE INCREASES, BUT FITNESS PLUS AND ICLOUD REMAIN THE SAME. ED: ALSO ACROSS THE BLOOMBERG UNIVERSE, RUIN IS THE FIRST DOCUMENTARY BY BLOOMBERG ORIGINALS THAT DIVES INTO THE COLLAPSE OF FTX, AS NARRATED BY BLOOMBERG JOURNALISTS AND THE CENTRAL PLAYERS IN THE RISE OF DIGITAL ASSETS. HERE IS A SNEAK PREVIEW OF THE FILM. >> I DON'T THINK HE HAD A CONCEPTION AT SOME POINTS THAT IT WAS WRONG. HE JUST HAD THE MENTALITY THAT
HE HAS TO WIN. >> IT IS LIKE TRYING TO EXPLAIN A BUSINESS ETHICS 101 >> TWO A BABY. SAM HAS BECOME A VILLAIN IN EVERYONE'S MINDS. >> THIS COMMITTEE WILL NOT STOP UNTIL WE HAVE DISCOVERED THE COLD TRUTH BEHIND THE COLLAPSE OF FTX.
>> THIS IS THE NATURE OF CAPITALISM. GET OVER IT. ED: JOINING US WITH MORE, BLOOMBERG'S MAX CHAFKIN. THE PROJECT TO BE INVOLVED IN. TELL US ABOUT IT. MAX: IT IS CONTINUING ON. WE LEARNED HOURS AGO THAT WE WILL GET TESTIMONY FROM SAM BANKMAN-FRIED AT THE TRIAL.
THIS HAS BEEN A YEAR OF CRAZY NEWS, A TIME IN WHICH SAM BANKMAN-FRIED WENT FROM BEING SEEN AS ONE OF THE MEMBERS OF THE ESTABLISHMENT, ONE OF THE YOUNGEST BILLIONAIRES EVER, TO POTENTIALLY FACING A LIFE SENTENCE. WE COULD GET A VERDICT AS EARLY AS NEXT WEEK, IF NOT THE WEEK AFTER. REALLY, A LOT HAPPENING HERE IN CRYPTO AND A REAL RECKONING AFTER YEARS OF REALLY SERIOUS GROWTH. CAROLINE: THERE WAS ALWAYS SORT OF MORE AND MORE EXTRAORDINARY PARTS TO THIS STORY, SHOCKING ANECDOTES. WHAT TOOK YOU MOST BY SURPRISE WHEN YOU WERE DIVING INTO THIS MAKING? MAX: TO ME, THE MOST SURPRISING THING HERE WAS THE WAY THAT SAM BANKMAN-FRIED, OF COURSE, TALKED HIS WAY INTO THIS AMAZING POSITION, A POSITION WHERE HE WAS IN THE ROOM WITH FAMOUS VENTURE CAPITALISTS, CELEBRITIES, TOM BRADY, AND ATTEMPTED THE SAME STRATEGY ON THE WAY DOWN.
WE SAW HIM TALKING, GIVING THESE BAZAAR, MEANDERING INTERVIEWS IN THE WEEKS AND MONTHS AFTER FTX HAD GONE BANKRUPT. I THINK WE WILL SEE A CRESCENDO OF THAT WHEN HE TAKES THE STAND. THIS IS SOMEBODY WHO HAS BEEN ABLE TO WRAP A LOT OF PEOPLE AROUND HIS FINGER, AND WATCHING THAT ALL UNRAVEL IS STAGGERING. ED: MAX CHAFKIN, THANK YOU VERY MUCH. RUIN: MONEY, EGO AND DECEPTION, THE FALL OF FTX. IT AIRS AT 8:00 P.M. NEW YORK TIME HERE ON BLOOMBERG
TELEVISION. CAROLINE: WE WILL TALK MORE ABOUT THE VENTURE SPACE, MUCH WAS UPENDED BY FTX, BUT MORE ABOUT THE EUROPEAN VENTURE SPACE. ED: WELCOME BACK TO "BLOOMBERG TECHNOLOGY." ED LUDLOW IN SAN FRANCISCO. CAROLINE HYDE:
I'M CAROLINE HYDE IN LONDON. WE WON TALK MORE ABOUT THE WORLD OF THE U.K.. VC AND THE U.K., VC'S PILI, TOO MUCH AGO GHOST LIKE VALLEY FIRM IVP BORN IN THE 1980'S, TOOK A LEAP ACROSS THE POND OPENING OFFICE IN LONDON.
NEARLY 20 YEARS AFTER FIRST STARTED INVESTING IN EUROPE. ALEX THEM JOINS US TO DISCUSS WHAT HAS BEEN A BOOTS ON GROUND MENTALITY LIKE WHY DID YOU DECIDE HAVING ALREADY HAD BIG HITS GIVEN SUPER SELF, WHY DID YOU NEED TO BE HERE TO ACCESS EUROPEAN TALENT MORE? >> ABSOLUTELY PEERED WE HAD GREAT SUCCESSES IN EUROPE OVER THE YEARS. WE HAVE BEEN FORTUNE TO BE BACK IN COMPANIES LIKE WISE AND SUPER CELL AND UI PATH AND THAT GIVES US INCREASED CONFIDENCE IN THE REGION THAT THERE WILL BE MORE ENTREPRENEURS TO COME UP AND BUILD GLOBAL BUSINESSES OUT OF EUROPE. AS IT PERTAINS TO OPENING AN
OFFICE HERE IN LONDON, WE WANT TO BE REALLY CLOSE TO THE FOUNDERS WE BACK. WE OFTEN SERVE ON THE BOARDS OF THE COMPANIES WE INVEST IN SO HAVING THE CLOSE RELATIONSHIP WHERE WE ARE A TIME ZONE OR SHORT FLIGHT AWAY FROM THE FOUNDERS WE WORK WITH IS REALLY IMPORTANT TO OUR STRATEGY. CAROLINE: I THINK ALSO WHAT IS HAPPENING, THE SENSE OF BEING CLOSE, ARE WE EVER HITTING A TIPPING POINT WHERE YOU THINK OF SOME OF THE COMPANIES THAT HAVE SHOWN EXCESS, THAT HAVE HAD LIQUIDITY EVENTS, THAT HAVE HORRIBLY SEEN PEOPLE BELIEVE COMPANIES AND START BUILDING THEIR OWN? ARE YOU SEEING THE FLYWHEEL OF UI PATH BUT NOW YOU DECIDED TO GO IN BUILD YOUR OWN NEW START UP? ALEX: ABSOLUTELY. UI PATH IS SPINNING ON A COUPLE GREAT COMPANIES WE ARE ACTIVELY TRACKING AND I THINK THEY WILL BE MORE AND MORE -- THERE WILL BE MORE AND MORE ENTREPRENEURS AND TECHNICAL PEOPLE OUT OF THESE COMPANIES AND DECIDE ENTREPRENEURSHIP IS THEIR NEXT CAREER PATH. WE TRAVELED ALL OVER EUROPE.
WE HAVE BEEN, SINCE OPENING THE OFFICE IN AUGUST, IN EIGHT DIFFERENT CITIES. WE ARE TRYING TO FIND THESE ENTREPRENEURS WHEREVER THEY ARE AND THEY DO COME OUT OF DIFFERENT PLACES, NOT JUST THE MAJOR TECH HUBS LIKE EARL IN, PARIS, AND LONDON. CAROLINE: TODAY OF ALL DAYS YOU ARE SEEING ONE KEY FINTECH PLAYER LISTED IN FRANCE WORLD LINE ABSOLUTELY PUMMELED. LARGELY IDIOSYNCRATIC SOME OF
IT BUT ALSO AN ECONOMIC PERSPECTIVE THE GERMANY IS ABOUT TO HIT RECESSION. IT IS AN INTERESTING TIME TO WANT TO PLOW INTO EUROPE. HOW HAS THAT ECONOMIC EURO MACRO BACKED AFFECTED SOME COMPANIES YOU SUPPORTED? >> WE THINK A LOT ABOUT THE TECHNOLOGY ECOSYSTEM AND MARKETS WE SERVE. YOU CAN THINK BACK TO 2022, THERE WAS A RESET IN THE EQUITY MARKETS FOR PUBLIC TECHNOLOGY STOCKS. THAT HAS AFFECTED TECHNOLOGY
ALL ACROSS OUR REGION IN EUROPE. THERE IS MORE AND MORE REALIZATION THAT WE MIGHT BE ENTERING A RECESSIONARY ENVIRONMENT, SO OUR ENTREPRENEURS ARE STARTING TO PREPARE FOR THAT. THAT SAID, A LOT OF OUR COMPANIES DO WELL IN RECESSIONARY ENVIRONMENTS.
THEY ARE INCREASING PRODUCTIVITY FOR BUSINESSES OR PROVIDING VALUABLE SERVICES TO CONSUMERS SO THAT WE DO THINK THERE ARE SOME COUNTERCYCLICAL COMPANIES IN OUR PORTFOLIO. ED: IT'S GOOD TO SEE YOU. YOUR BUSINESS PARTNER, ERIC, WAS ON THE SHOW IN AUGUST WHEN HE ANNOUNCED HE WOULD OPEN A LONDON OFFICE. THE NEXT STAGE IS ON THE PLANE AND MOVED HIS LIFE TO LONDON. I GUESS I WANT TO KNOW WHAT YOU HAVE BEEN UP TO SINCE. WHAT IS IT LIKE IN LONDON?
WITH MIXERS AND DRINKS AND ARE YOU MAKING FRIEND WITH ALL OF THE PEOPLE YOU HAVE BEEN WORKING WITH LONG DISTANCE ON ROUNDS WITH? ALEX: YEAH. WE ARE DEAFLY GETTING INTO THE ECOSYSTEM. AN IMPORTANT PART OF OUR BUSINESS IS TO GET OUT INTO THE REGIONS WE SERVE AND MEET THE GREAT FOUNDERS, THE GREAT ENTREPRENEURS, AND ALSO VENTURE BACKERS. EACH OF THESE CITIES AROUND EUROPE HAVE LOCAL SEED INVESTORS. AT WE LOVE TO PARTNER WITH BECAUSE USUALLY WE ARE COMING IN AS A SECOND OR THIRD ROUND OF INVESTMENT. SO WE ARE OUT THERE ON PLANES MAKING SURE WE ARE FACE-TO-FACE WITH THOSE PEOPLE AND IT IS DEFINITELY A HUGE PRIORITY FOR US.
WE ARE ALSO HAVE A LARGE PORTFOLIO WITHIN EUROPE ALREADY. WE ARE TRAVELING TO THE CITIES TO GO TO BOARD MEETINGS, GOING TO PARIS TO SEE PIGMENT OR GERMANY TO SEE DEEP AL. THERE ARE A LOT OF DIFFERENT REASONS WHY WE GET INTO THE REGION AND I THINK THAT IS A POSITIVE FOR US. ED: IS THERE A VARIETY OF TECHNOLOGY IN EUROPE THAT WE HAVE HERE IN THE SILICON VALLEY IN THE BAY AREA ACROSS SOFTWARE, HARDWARE, EVERYTHING IN AI. DO YOU HAVE THE SAME THINGS TO PICK FROM? ALEX: THERE IS A HUGE VARIETY. IN INDIVIDUAL CITIES THERE ARE DIFFERENT AREAS OF EXPERTISE. LONDON WITH A STRONG BACKING OF
FINANCIAL SERVICES, GREAT TALENT YOU HAVE IN THAT AREA, WE BACK FINTECH COMPANIES HERE. AN EXAMPLE WOULD BE VAULT WHICH WE BACKED EARLIER THIS YEAR, THEY ARE A FINANCIAL TECHNOLOGY COMPANY WORKING ON ACCOUNT TO ACCOUNT PAYMENTS OR SEE ON IN THEIR FRAUD VERIFICATION SPACE. BUT THEN YOU TRAVEL OTHER PLACES AND SEE DIFFERENT POCKETS OF TALENT. ONE AREA I AM EXCITED ABOUT NOW IS PARIS AND FRANCE.
THEY HAVE SUCH STRONG AI TALENT SO WE ARE SEEING MORE AND MORE COMPANIES COME OUT OF THE ECOSYSTEM THAT WE ARE TRYING TO BACK. CAROLINE: GREAT UNIVERSITIES, U.K., FRANCE, AND BROADLY. YOU PUT A -- A POSITIVE SPIN ON IT, A MACRO ENVIRONMENT CHALLENGING THE FOUNDERS ALREADY PREPARING. WE HEAR MORE AND MORE THAT THERE ARE A LOAD OF UNICORNS OR HIGH VALUATIONS THAT ARE GOING TO HAVE TO RECALIBRATE.
WHEN IS THAT RECKONING GOING TO HAPPEN? IT FEELS LIKE HE KEEPS BEING PUSHED OFF AND SPECIAL FINANCING DEALS DONE AND IN MURKIER CORNERS. >> ONE THING WE TRACK CLOSELY AS THE IPO MARKET. THAT IS A KEY BAROMETER FOR THE HEALTH OF OUR BUSINESS. IVP HAD OVER 130 COMPANIES GO PUBLIC OVER ITS HISTORY.
2022 AND 2023 THERE HAVE BEEN LESS OF THOSE OFFERINGS. YOU SAW THE RECENT OFFERINGS IN INSTACART AND ARM, EXTREMELY HIGH QUALITY COMPANIES GOING PUBLIC AND THAT IS GIVING SOME CONFIDENCE TO THE PORTFOLIO COMPANIES THAT WE HAVE IN THREE OR FOUR OF THOSE COMPANIES ARE ALREADY TURNING TO PREPARE THEIR DOCUMENTS TO GO PUBLIC IN 2024. I THINK YOU COULD SEE MORE COMPANIES GOING -- FLIPPING FROM PRIVATE TO PUBLIC AND THAT WOULD BE A GREAT THING PREVENTER OVERALL. CAROLINE: ARM WENT PUBLIC IN AMERICA MUCH TO THE FRUSTRATION OF THE LONDON SELF EXCHANGE. WILL COMPANIES THAT YOU ARE
BACKING IN FRANCE AND THE LIKE CHOOSE TO GO PUBLIC IN THEIR OWN EUROPEAN MARKETS OR WILL THERE ALWAYS BE ATTRACTED TO AMERICAN LIQUIDITY? ALEX: IF A COMPANY IS GOING PUBLIC RIGHT NOW I THINK THE NASDAQ IS THE RIGHT PLACE TO GO PUBLIC AREA DID MARKETS ARE DEEPER THERE, THERE IS A DEEPER UNDERSTANDING OF TECHNOLOGY AND VALUE TECHNOLOGY CAN BRING. HOWEVER, WE ARE HOPEFUL AND WANT TO BE PART OF THIS CHANGE IN LONDON THAT MOORE COMPANIES WILL GO PUBLIC IN LONDON AND AROUND EUROPE. IT IS GREAT FOR THE ECOSYSTEM IF YOU CAN KEEP THE LISTINGS HERE. WE WOULD LOVE TO SEE REFORMS THAT HELP THAT. CAROLINE: I WAS JUST CHATTING WITH WILL SHE YESTERDAY. SO GREAT FOR YOU TO HAVE -- TO HAVE TIME WITH YOU.
YOU HAVE INTERESTING CONVERSATION COMING FROM YOU. ED: LET'S GO FROM LONDON, FLYNN EARTH, TO SPACE. UNITED LAUNCH LINES IS ON TRACK I'M TOLD TO LAUNCH VULCAN IN DECEMBER, IT'S HIGH-ENERGY ROCKET THAT HOPES CAN COMPETE WITH FALCON HEAVY. SPACEX IS HAVING NONSYSTEM.
TORI BRUNO IS THE L.A. CEO THAT VISITED US IN NEW YORK AND WE TALK ABOUT HOW RELIANT YOU L.A. HAS BILL AND JEFF AND ORIGIN. >> IT TOOK A LITTLE LONGER TO DEVELOP THIS ROCKET ENGINE. IT IS THE LARGEST ENGINE OF THAT FUEL TYPE TO BE SUCCESSFULLY PUT TOGETHER AND THAT TOOK A LITTLE WHILE LONGER. NOW THAT THE ENGINE IS DEVELOPED AND QUALIFIED, WE LOVE IT. GREAT PERFORMANCE. IT WILL BE AN ALSO WORKFORCE
FOR US. IN TERMS OF THE UKRAINE SITUATION, WE WERE NOT AFFECTED. THAT WOULD HAVE AFFECTED THE RETIRING ATLAS FIVE WITH IT'S ALREADY 180 ROCKET ENGINE BUT I HAD ANTICIPATED IT AT A TIME NOT THAT UKRAINE WOULD BE INVADED BUT THE RELATIONSHIP WITH RUSSIA WAS ON A DOWNWARD TREND. ONCE OUR FUTURE WAS CLEAR, I ORDERED AHEAD AND RECEIVED ALL THE RD ONE 80'S I WOULD EVER NEED TO FLY OUT OF ALICE AND I HAVE THEM IN A WAREHOUSE IN ALABAMA AND HAVE BEEN FLYING THEM AS I NEED THEM. ED: BLUE ORIGIN IS ITSELF ALSO GOING UNDER CHANGE, TRANSITION TO NEW LEADERSHIP, THE CONSTANT IS JEFF BEZOS PEERED I WONDERED WHAT YOUR RELATIONSHIP WITH JEFF IS LIKE.
>> VERY CONSTRUCTIVE. IT IS A TEAMING ARRANGEMENT. YOUR MAJOR SUPPLIERS ARE ALL -- ALWAYS YOUR STRATEGIC PARTNERS AND THAT IS ESPECIALLY TRUE FOR US BECAUSE OUR BIG SUPPLIERS INVEST IN OUR ROCKET AND IN THEIR PRODUCT ALONG WITH US. JEFF IS NO DIFFERENT. I WAS SPEAKING TO HIM A FEW DAYS AGO AS WE WERE WORKING TOGETHER TO HELP THEM RAMP UP PRODUCTION RATE FOR OUR EVENTUAL NEEDS. LIKE I SAID, WE LOVE THE ENGINE AND I THINK WE WILL HAVE A BRIGHT FUTURE TOGETHER. ED: THAT'S INTERESTING. YOU FIND JEFF TO BE HANDS-ON? IS HE SOMEBODY YOU CAN PHONE AND TALK AT A HIGH LEVEL ENGINEERING BASIS WITH OR IS HE KIND OF MORE STRATEGIC IN HOW HE DEALS WITH YOU GUYS? >> I THINK HE IS A STRATEGIC PERSON OBVIOUSLY, BUT I WOULD TELL YOU HE IS A VERY GOOD ENGINEER AND HE IS NOT AFRAID TO DIVE INTO THE DETAILS. YOU MIGHT FIND IT AMUSING THAT
WE NERDS GET TOGETHER AND WE LOVE TO TALK ABOUT PROPULSION TECHNOLOGY AND I FIND JEFF EASY TO DISCUSS THOSE ISSUES WITH. HE IS FAST, HE PICKS THEM UP AND IS A GOOD TEAMMATE. HE WILL WORK WITH YOU TO GET THROUGH THE TECHNICAL CHALLENGES OF DOING THE INNOVATIVE AND NEW WORK. ED:
TALKING ROCKETS WITH SELF-DESCRIBED NERD TORI BRUNO, YOU L.A. CEEO. CAROLINE: YOU ARE A SELF-DESCRIBED NERD AND I'M PRETTY SURE THEY WOULD OPEN YOU WITH WELCOME ARMS TO THOSE CONVERSATIONS. MEANWHILE, LET'S GET A CHECK ON MARKETS QUICKLY BECAUSE NERD AND ON WHAT IS HAPPENING IN PUBLIC MARKETS IS NOT A GREAT DAY FOR THE NASDAQ. OFF 1.8% IN BIG TECH. IT IS ABOUT ANY EARNINGS
CONCERN. WE ARE NOT LIVING UP TO THE HYPE WITH ALPHABET FOR EXAMPLE. A BEE IS DRIVING DUMB INDEX. FIVE YEAR YIELD PUTTING PAID -- PAID TO EXUBERANCE AS RISK IS UP ON THE LONG END. WE WILL HAVE A DEEP DIVE ON
CHIPS AND A MOMENT UP 3% ON STOCKS AS WE SEE TEXAS INSTRUMENTS NOT LIVING UP TO EXPECTATIONS. ONTO INDIVIDUAL MOVERS BECAUSE INTERESTING TAKES, MICROSOFT DOES DO WELL ON ITS EARNINGS SOME MICRO SUB OUTPERFORMS BUT I HAVE LOOKING WHAT IS THE WORLD OF PAY PAUL -- PAYPAL AND LOOK AT WHAT HAPPENED, WORLD LINE OFF 59% AS THEY CALL OUT A RECESSION IN GERMANY. ED: WE ARE GOING TO TALK CHIPS. COMING UP, WE SPEAK TO THE CEO OF QUALCOMM, CHRISTIANA OMAN AS A COMPANY UNVEILS ITS SUPER DRAGON X PROCESSOR. THIS IS A WEEK ABOUT PC CPUS. THIS IS BLOOMBERG TECHNOLOGY.
♪ ED: WELCOME TO OUR BLOOMBERG TV AND RADIO AUDIENCE WORLDWIDE. QUALCOMM IS STEPPING UP APHIDS -- EFFORTS TO BREAK INTO THE COMPUTER MARKET BY UNVEILING A NEW LAPTOP PROCESSOR DESIGNED TO OUTPERFORM RIVAL PRODUCTS FROM INTEL AND APPLE. JOINING US TO DISCUSS THE NEW SNAPDRAGON X IS CRISTIANO MANN, QUALCOMM CEO. YOU JOIN US FROM MAUI AT THE SNAPDRAGON SUMMIT, CRISTIANO. THE QUESTION I HEAR OVER AND OVER AGAIN BE AT INVESTORS OR FROM THE MILLIONS OF SNAPDRAGON USERS AND FANS AROUND THE WORLD IS HOW IS THIS FUNDAMENTALLY GOING TO CHANGE THE OPERATION OF FUNCTIONING OF A PERSONAL COMPUTER? >> OH YES, THAT IS THE REASON WE ARE VERY EXCITED ABOUT WHAT WE ARE DOING AND I LIKE THE ENDORSEMENT WE GOT FROM MICROSOFT. THE PRESENCE OF MICROSOFT AT
OUR EVENT, WE HAVE BEEN WORKING TO BUILD THE NEXT GENERATION COMPUTING DEVICE FOR THE WINDOWS ECOSYSTEM. IT COMES WITH WHERE WE SEE THE CONVERSIONS BETWEEN THE MOBILE AND PC, IT COMES AT A TIME WHEN USERS WANT MORE MOBILITY AND PERFORMANCE AND THE WHOLE EXPERIENCE BECOMES AN AI EXPERIENCE. I THING THAT'S WHAT WE DID WITH THE SNAPDRAGON X ELITE ANNOUNCEMENT.
FIRST OF ALL, WE ARE INCREDIBLY PROUD, ESPECIALLY AS WE TALK FROM AN ECONOMIST CHANGING TO A COMMUNICATIONS COMPANY TO A PROCESSOR COMPANY. WE UNVEIL THE FASTEST CPU OF ANY MOBILE COMPUTING -- COMPUTING DEVICE, ANY LAPTOP IN THE WORLD, FASTEST CPU IN TERMS OF PERFORMANCE, WE HAVE THE DEVICE HERE, THAT WILL ALLOW FOR YOU TO HAVE A LOT MORE PERFORMANCE FOR THE APPLICATIONS BUT ALSO TO HAVE A LOT OF AI AND OTHER DEVICE. ED: WE WERE SUBMITTED DOZENS OF QUESTIONS FROM OUR AUDIENCE INCLUDING SNAPDRAGON INSIDERS ON DISCORD FOR EXAMPLE AND A REOCCURRING QUESTION WAS HOW THE LATEST GENERATION CPU CAN HANDLE SPECIFIC AI FUNCTIONS LIKE MICROSOFT COPILOT FOR EXAMPLE.
CAN YOU GIVE US INSIGHT THERE? >> ABSOLUTELY. WHAT IS INTERESTING WITH WHAT WE'VE DONE WITH THIS PROCESSOR, NOT ONLY HAS THE FASTEST CPU FOR YOUR EVERYDAY TASKS OF GAMING AND ALL OF THOSE THINGS, BUT IT HAS A SEPARATE ENGINE AND THAT IS A UNIQUE DIFFERENTIATION OF QUALCOMM, IT IS CALLED AN NPO AND IS ABOUT ALLOWING YOUR AI TO RUN PERVASIVELY AND ALWAYS RUNNING ON THE DEVICE SO THE COPILOT WILL BE ALWAYS RUNNING ON THE DEVICE TO ASSIST YOU WITH EVERY TASK AND THE NP YOU IS, AND PERFORMANCE, YOU CAN FIND ON THE DEVICE. FOR EXAMPLE, WE CAN RUN LARGE MODELS OF 30 BILLION METERS NATIVELY ON THE DEVICE. WE SHOW THAT WE HAVE BEEN PARTNERED WITH ALL THE MAJOR ECOSYSTEM INVESTING IN AI FROM MICROSOFT A METHOD TO GOOGLE AND OTHER COMPANIES IN HAVING THOSE RUNNING NATIVELY ON THE DEVICE. CAROLINE: IT IS A FASCINATING MOMENT IN TERMS OF COMPETITION, CRISTIANO AS WELL IT WAS A COUPLE DAYS AGO NVIDIA WILL BE CHALLENGING THE SPACE WITH ITS OWN ARM-BASED PROCESSORS FOR PCS.
YOU HAVE APPLE SHOWING ITS PROMISE IN THE AREA. HOW DO YOU SET YOURSELF APART FROM WHAT IS GOING TO BE A REAL RUSH TO THE PC AREA? >> I THINK THE ANNOUNCEMENTS THAT HAPPENED, ESPECIALLY THE ANNOUNCEMENT IS ONE OF THE BEST THINGS THAT COULD HAPPEN FOR OUR EFFORTS WE SEE. WE HAVE BEEN TALKING FOR A WHILE SINCE WE STARTED THIS JOURNEY WITH MICROSOFT THAT THE PC MARKET IS MOVING TO AN ARM COMPATIBLE A WAIVER -- AWAY FROM THE X86 INTO AN ARM COMPATIBLE SET. NVIDIA ANNOUNCEMENT IS THE VALIDATION THAT THAT IS A NEW MARKET AND THE NEW TAM FOR QUALCOMM.
IT COMES AT A PERFECT TIME WE HAVE BEEN DIVERSIFYING THE COMPANY AND LOOKING FOR NEW OPPORTUNITIES AND IN MARKET FOR TECHNOLOGY AND WE HAD STARTED ON THIS JOURNEY OR AT LEAST THE PAST THREE TO FOUR YEARS. 2024 WITH THE NEW WINDOWS AI, THERE COMES TO FRUITION AND STARTS TO BE AT THE END ABOVE 2024 MATERIAL FOR QUALCOMM SO WE ARE EXCITED ABOUT THAT AND WE LOOK AT THOSE ANNOUNCEMENT ENDORSEMENTS IN THIS WHOLE ECO-PEACE -- ECOSYSTEM IS DEVELOPING TOWARD. CAROLINE: WE'VE GOT NOW -- AN ANNOUNCEMENT POTENTIALLY AS SOON AS NEXT WEEK WITH APPLE AND WHEN YOU HAVE A COMPETITIVE BUT VALIDATED SPACE AS YOU SEEM TO BE ARTICULATING, WHAT VOLUMES DO YOU ANTICIPATE IN YEAR ONE FOR EXAMPLE? >> WE ARE NOT MAKING PROJECTIONS.
THIS IS A NEW MARKET FOR US SO THINK OF US AS A NEW ENTRANT. IF YOU LOOK AT THE SIZE OF THIS MARKET, I THINK EVEN IF WE GET A SMALLER SHARE, IT IS SIGNIFICANT GROWTH OPPORTUNITY FOR QUALCOMM. WE ARE EXCITED ABOUT WHAT WE HAVE DEVELOPED, THE PARTS COMPETITIVE, AND ONE THING WE HAVE NOT MISSED BESIDES THE PERFORMANCE, THE POWER WHICH IS OUR DNA OF MAKING POWER EFFICIENT DEVICES IS INCREDIBLE.
WE EXCEEDED THE PERFORMANCE OF THE FASTEST CPU YOU COULD GET FROM INTEL FOR GAMING BUT WE DO IT WITH 70% LESS POWER AS AN EXAMPLE. ED: FOR OUR BLOOMBERG INTELLIVISION IT AND RADIO AUDIENCES WORLDWIDE, WE ARE JOINED BY THE QUALCOMM CEO FROM THE SNAPDRAGON CONFERENCE IN MAUI. YOU MENTIONED POWER, THE CLAIM IS THAT IT IS ABOUT 60% LESS POWER THAN THE COMPARABLE INTEL PROCESSOR. A REALLY FAIR QUESTION IS THE
PRICE PREMIUM YOUR LATEST CHIP AS. A LOT OF QUESTIONS FROM GLOBAL AND MARKET USERS WAS LIKE HOW MUCH AM I GOING TO HAVE TO PAY OVER THE NOSE TO HAVE X ACCESS TO A CONSUMER ELECTRONICS DEVICE THAT CARRIES SNAPDRAGON ACTS RELATIVE TO MID AND LOWER TIER SMARTPHONE OR PC? >> I WILL ANSWER THAT QUESTION TWO WAYS BE THE FIRST IS WE ARE GOING TO ENABLE WITH THIS PRODUCT FOR YOU TO HAVE A THIN AND LIGHT LAPTOP THAT YOU CAN HAVE THE PERFORMANCE YOU WOULD FIND OTHERWISE ON A HIGH-END GAMING DEVICE. IF ANYTHING WE ARE GOING TO BE DEMOCRATIZING TECHNOLOGY AND MAKE THAT AN AI RUNNING ON DEVICE AVAILABLE TO MORE PEOPLE. THAT IS EASY TO UNDERSTAND GIVEN OUR MOBILE HERITAGE. THE OTHER PART, WE LOOK AT THE SNAPDRAGON ELITE X AS A PREMIUM SNAPDRAGON SOLUTION WHICH IMPROVES DRAMATICALLY OUR MIX AND HAS GREAT FINANCIAL CONTRIBUTION AS WE LOOK TO THE MARGIN OF THOSE PRODUCTS. I THINK IT IS A WIN-WIN FOR
BOTH SIDES. ED: ONE THING YOU DO WELL IS LOOK AT SNAPDRAGON AND THIS KIND OF FAN BASE YOU HAVE. EVERYONE HAS RAVED ABOUT THE H 100 GPU FROM NVIDIA ALL YEAR BUT I NOTICED THIS DEEP EDIT FORM DISCUSSION, DISCORD CHANNELS DEDICATED TO SNAPDRAGON. HOW MUCH DO YOU TAKE INTO ACCOUNT THE FEEDBACK FROM THOSE COMMUNITIES AND YOUR DEVELOPMENT -- IN ORDER DEVELOP MYTH OF THE PRODUCT AND WHAT CAN -- WHAT A CAN DO? >> A LOT. ONE THING WE DO WELL IS WE HAVE BEEN URGING THIS COMMUNITY -- BOTH OF YOU SHOULD BE A SNAPDRAGON INSIDER, YOU MAY BE MISSING OUT. THIS COMMUNITY IS GROWING FAST. THIS IS OVER 14 MILLION AND
THOSE ARE TECH ENTHUSIASTS. THEY REALLY LOVE THE TECHNOLOGY. THEY ARE ADVANCED USERS AND GIVE US INSIGHTS AND WE REALLY LIKED THAT RELATIONSHIP. CAROLINE: I REMEMBER WHEN WE WERE FIRST COMING IN AND SITTING DOWN A COUPLE YEARS AGO, IT WAS ALL ABOUT SUPPLY CHAIN ISSUES WHEN HE CAME TO CHIPS AND HOW YOU NAVIGATED THAT.
IS THERE ANY CONCERN WHEN THINKING ABOUT UNLEASHING THE NEW, MORE POWERFUL, EASY PROCESSORS? >> THE PRICES WE HAD THE HIND US, WE ACTUALLY LOOK AT INTO THE FUTURE, THE MOST EXCITING THING NOW IS HOW AI IS DEVELOPING OUTSIDE OF THE DATA CENTER. IT WILL TOUCH PHONES, TOUCH PC'S, TOUCH CARS, AND WE ARE LOOKING MAYBE WE HAVE AN OPPORTUNITY TO CREATE A WHOLE NEW CYCLE IN ITS OWN BUSINESS AND GENERATE GROWTH AS WELL WITH AI. ED: I WANT TO BE REFLECTIVE FOR A MOMENT. YOU AND MANY OF YOUR PEERS HAVE TRIED TO BRING ARMED-BASED CPUS TO PC'S FOR A DECADE AND FUNDAMENTALLY A PERSONAL COMPUTER HAS NOT CHANGED FOR A DECADE.
THE ECOSYSTEM AROUND EX 786 IS MASSIVE, HATS BEEN TRIED, TESTED, WHY WILL THIS BE ANY DIFFERENT FROM WHAT YOU HAVE TRIED IN THE LAST 10 YEARS? >> LET ME BRING YOU A DIFFERENT PERSPECTIVE BECAUSE THERE IS A NUMBER OF DIFFERENT FACTORS. I THINK WE NEED TO SAY APPLE DID A VERY GOOD JOB WHEN IT DEVELOPED THE M-SERIES AND CREATING A PC TO BASE ON A MOBILE ARCHITECTURE AND THAT IS ONE OF THE THINGS WE HAVE BEEN WORKING TO DO THE SAME AND CREATE THE BEST POSSIBLE FOR PERFORMANCE, NEXT GENERATION, FOR THE WINDOWS X SYSTEM. THE REASON THERE'S A DIFFERENCE, FIRST OF ALL I AM TALKING TO YOU NOW VIA MY PC. THE PC BECAME A COMMUNICATION DEVICE.
WE TOOK WORKING WITH MOBILITY TO THE NEXT LEVEL AND THE BIGGEST PIECE IS THE FACT THAT AI IS CHANGING THE USER EXPERIENCE. MICROSOFT IS DOING A COPILOT. EVEN WHAT MICROSOFT SAID ABOUT THE PRICE OF THE COPILOT WHICH I THINK IS INEXPENSIVE IF YOU THINK ABOUT THE PRODUCTIVITY INCREASES THEY CAN DO FOR MANY ENTERPRISES, THAT IS CHANGING. IT WILL BE A DIFFERENT TYPE OF DEVICE AND THAT IS WHAT WE ARE WORKING ON AND THAT WILL BE A BRIGHT NEW FUTURE. WE WILL BRING A LOT OF EXCITEMENT AND HOPEFULLY A NEW UPGRADE CYCLE FOR PC'S. ED: QUALCOMM CEO, CRISTIANO AMANN FROM SNACK DRAGON -- SNAPDRAGON IN -- SNAPDRAGON. THANK YOU.
HE'S TRYING TO OUTLINE A WORLD WHERE WE ARE USING A GENERATIVE AI TO ON OUR PHONE OR PC EVEN IN AIRPLANE MODE AND YOU AND I PLAY WITH THESE TOOLS, CHATGPT, BARD, ON OUR DESKTOPS AND STABLE INTERNET. IT IS HARD TO IMAGINE THOUGH. CAROLINE: IT IS. MANY HAVE BEEN WONDERING WHEN APPLE GETS INTO THE SPHERE OF AI, MUCH HAS BEEN QUESTIONED ABOUT THE PRIVACY ANGLE, THE FACT HE WANTED WITHIN YOUR DEVICE AND HOW MUCH THIS IS INTERTWINED WITH ABOUT SITTING DOWN WITH THE ARMS CEO AROUND THE IPO, THE LISTING AND WAS ALL ABOUT MOVING INTO THE WORLD OF PC'S, THE FACT THEY ARE DIVERSIFYING IT IS NOT JUST ABOUT SMARTPHONE ANYMORE. ED: AND AS A SELF-DESCRIBED NERD, I'VE LEARNED SO MUCH ABOUT SPECIFIC CPUS AND OUR AUDIENCE OF SOME THE QUESTIONS THAT WE GOT TO THERE. CAROLINE: I'M GLAD MAYBE ON THIS OCCASION YOU WILL NOT HAVE TO DO WEIGHTLIFTING WITH YOU DID AS WELL WITH THE NVIDIA ONE. THAT DOESN'T IT FOR THIS
EDITION OF "BLOOMBERG TECHNOLOGY." BY FROM LONDON.
2023-10-31 20:22
Show Video
Other news