'Bloomberg The Open' Full Show (07/05/23)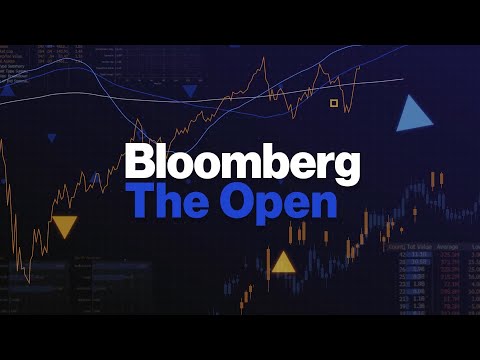 Show Video
JONATHAN: LIVE FROM NEW YORK CITY, GOOD. EQUITY FUTURES ABOUT -.1%. -- -.5%. THE COUNTDOWN TO THE OPEN STARTS NOW. ANNOUNCER: EVERYTHING YOU NEED TO GET SET FOR THE START OF U.S. TRADING, THIS IS BLOOMBERGTV OPEN WITH JONATHAN FERRO. JONATHAN: LIVE FROM NEW YORK, COMING UP, A LOOK INTO FIVE MINUTES FOR A GUIDE ON HIKING.
ALL SIGNS OF WEAKNESS IN CHINA'S ECONOMY AS YELLEN HEADS TO BEIJING WITH TENSIONS SIMMERING. WE BEGIN WITH A BIG ISSUE. WELCOME TO THE SECOND HAVE. -- >> SECOND-HALF -- >> SECOND-HALF -- >> SECOND HALF OF THE ECONOMY, THE ECONOMY IS ROBUST. >> SECOND-HALF STRENGTH. >> 70% OF THE TIME YOU GET A POSITIVE SECOND-HALF. >> THE SECOND HALF OF THE WEEK -- YEAR IS WEAK. >> IT IS CONSUMER SPENDING THAT THINGS HAVE BEEN PAYING MOST CLOSE ATTENTION TO.
>> THE DATA. >> YOU WILL SEE THAT ROLLOVER. >> THERE IS ROOM FOR A PULLBACK. >> A SMALL PULLBACK. >> WE ARE VERY CAUTIOUS. >> I WOULD BE CAUTIOUS GOING FORWARD. JONATHAN: JOINING US TO DISCUSS ARE OUR TWO GUESTS.
THANK YOU FOR BEING WITH US. IT IS THE SECOND HALF HAVE FOUR HIKES END AND CUTS BEGIN? >> IT MOST CERTAINLY LOOKS THAT WAY, THAT IS WHAT THE FED HAS BASICALLY TOLD US AS THEY ARE GOING TO PERHAPS RAISE RATES ONCE OR TWICE AND THEN ADJUST POLICY LOWER YEAR BY ABOUT 100 BASIS POINTS. THAT SEEMS TO BE WHAT IS BAKED INTO THE MARKET. I AGREE WITH SOME OF YOUR GUESTS IN THE OPENING SEGMENT THAT SAY GROWTH IN THE SECOND HALF IS GOING TO MODERATE OR SLOW DOWN.
THAT IS EXACTLY WHAT YOU SHOULD EXPECT GIVEN THE POLICY IS QUITE RESTRICTIVE AND WILL CONTINUE TO REMAIN RESTRICTIVE FOR THE REMAINDER OF THE SECOND HALF. JONATHAN: WHAT EVIDENCE IS THERE POLICY IS SUFFICIENTLY RESTRICTIVE? >> IT IS INTERESTING. CLEARLY DEBT SERVICE BURNS HAVE GONE UP SUBSTANTIALLY, PARTICULARLY IN WEAKER COMPANIES AS WELL AS THE CONSUMER. THE FED THEMSELVES SPOKE ABOUT HOW MUCH FINANCIAL DISTRESS HAS GONE UP SUBSTANTIALLY. THEY LOOKED OVER 60% S&P INVESTMENT AND ABOUT 38% OF THOSE COMPANIES ARE ALREADY EXPERIENCING SOME FINANCIAL DISTRESS. THAT SPEAKS TO HOW FAST THEY TIGHTEN AND THE FACT THERE IS ALWAYS A LAG BETWEEN TIGHTENING, THE IMPACTS ON CONSUMER AND ULTIMATE RECESSION. OUR BIG PICTURE MESSAGE IS
TIGHTENING CYCLES ARE ALWAYS TOUGH, THE TIGHTENING CYCLE LAST YEAR CLEARLY STARTED A BEAR MARKET. THERE IS MORE TIGHTENING TO COME BUT IN THE SHORT-TERM, PARTICULARLY ON THE BALANCE SHEET SIDE, THIS IS THE FIRST PERIOD WHERE YOU CAN WITH SOME DEGREE OF CONFIDENCE PREDICT A HIGH PROBABILITY OF RECESSION STARTING LATE Q4 TO EARLY Q2 OF NEXT YEAR. JONATHAN: TELL THAT TO THE HOMEBUILDERS 41% UP YEAR TO DATE. WHAT IS THAT ABOUT? THE HOMEBUILDERS IS UP BY MORE THAN 40% ON THE S&P FOR SO FAR YEAR TO DATE. TROY: IT IS SO FASCINATING. IT IS AN UNUSUAL OCCURRENCE
WHERE AFFORDABILITY COLLAPSES WHICH BEGINS A BEAR MARKET IN HOUSING. BECAUSE MORTGAGE RATES HAVE GONE UP SO MUCH, CURRENT OWNERS DO NOT WANT TO PUT THE HOME ON THE MARKET, WHICH CONSTRAINS SUPPLY. IF YOU MOVE YOU HAVE TO LOCK IN A HIGHER MORTGAGE RATE SO HIGHER MORTGAGE RATES FAR COUNTERINTUITIVELY REDUCING EXISTING SUPPLY FOR SALES WHICH IS DRAMATICALLY TIGHTENING TOTAL AVAILABLE. FOR HOMEBUILDERS, IT IS THEY SHAKE THEIR HEAD LIKE HOW CAN WE HAVE MORTGAGE RATES GO UP 300 TO 400 BASIS POINTS AND DEMAND PICKUP BUT HOMEBUILDERS ARE IN THE BUILDERS HAVE BUILT -- BUSINESS OF BUILDING HOMES AND NEW HOME SUPPLY ARE THE ONLY GAME IN SUPPLY -- GAME IN TOWN. JONATHAN: THEY ARE LOVING IT. TROY: THEY ARE LOVING IT. JONATHAN: THE NASDAQ 100 UP BY CLOSE TO 40%. IT RAISES A BIG QUESTION FOR
ME, HOW MUCH RATE SENSITIVE IS A BROADER MARKET, HOW MUCH RATE SENSITIVE IS THE BROADER ECONOMY? SUBADRA: I THINK THE BROADER ECONOMY IS NOT AS RATE SENSITIVE THIS TIME AROUND AS TROY WAS POINTING OUT. THERE IS A SHORTAGE OF HOMES AND THE PEOPLE ALREADY LOCKED IN A 30 YEAR MORTGAGE ARE NOT ABOUT TO MOVE OUT OF THEIR HOMES SO, FOR THE MOST PART, IT IS ONE POINT THIS TIME AROUND, THE TRANSMISSION MECHANISM OF TIGHTER MONETARY POLICY IS A LITTLE TRICKY. TYPICALLY INFLOWS THEIR HOUSING AND IT WILL NOT HAPPEN THROUGH HOUSING. WHERE WE SEE THE STRESSES ARE IN THE COMMERCIAL REAL ESTATE SPACE, EVEN THOUGH SINGLE-FAMILY HOMES AND HOUSING IS IMPROVING, COMMERCIAL REAL ESTATE IS GOING TO CONTINUE TO DETERIORATE AND TO HARDER FOR SOME OF THE OTHER SECTORS OF THE ECONOMY, REFINANCINGS FOR DEBT, ESPECIALLY THE WEAKER CREDIT, I THINK THAT IS WHEN YOU WILL SEE THE TRANSMISSION OF TIGHTER, HIGHER INTEREST RATES MORE BROADLY SPEAKING. THAT IS WHY THIS WHOLE PAUSE AT THE JUNE MEETING AND HIKING AGAIN AT THE JULY MEETING DOESN'T MAKE A LOT OF SENSE TO ME. THAT DOES NOT GIVE THE FED ENOUGH TIME TO ASSESS THE IMPACT OF HIGHER POLICY RATES. JONATHAN:
TO YOUR POINT ESPECIALLY BECAUSE HE IS -- BECAUSE BETWEEN THE TWO MEETINGS, WE HAVE ONE CPI NEXT WEEK AND ONE PAYROLLS ON FRIDAY. TONS OF DATA THE NEXT WEEK OR SO BUT MICHAEL MCGEE JOINS US IN WASHINGTON, D.C.. NOT MUCH BIG DATA POINTS FOR THIS FEDERAL RESERVE TO CHEER OVER TO MAKE A DECISION WHETHER TO GO OR NOT. IN A FEW WEEKS TIME. MICHAEL: THAT'S WHY PEOPLE ARE GOING TO BE PAYING ATTENTION TO THE FED MINUTES FROM THE LAST MEETING OUT THIS AFTERNOON. THE FED DID HOLD AND OF COURSE
THEY CHANGED THE DOT PLOT, SUGGESTED THEY WOULD BE DOING TWO RATE MOVES BEFORE THE YEAR. WHY DID THEY DO THAT AND WHAT DID THEY BASE THAT DECISION ON? THAT IS AN INTERESTING QUESTION. WE ARE HOPING WE GET SOME IDEA FROM THE MINUTES TODAY. THOUGH I DO THINK THEY WILL TRY TO MAINTAIN AS MUCH FLEXIBILITY AS POSSIBLE. SO WE WILL GET A DEFINITIVE ANSWER ABOUT WHEN THEY WILL RAISE RATES. NO PROMISES.
THEY WILL TAKE IT MEETING BY MEETING BUT YOU HAVE ANY INTERESTING POINT THAT WHAT ARE THEY GOING TO GET OUT OF THE DATA POINTS BETWEEN THAT MEETING AND THE NEXT MEETING? WE'VE HAD THE INFLATION RATE, THE CORE INFLATION RATE, AND UNEMPLOYMENT BARELY MOVING FOR THE LAST SIX MONTHS OR SO. THEY SORTA FLATLINED. WHAT WILL IT TAKE TO GET UP OR DOWN WHEN THEY HAVE ALREADY DONE ENOUGH TO PUSH INFLATION DOWN AND UNEMPLOYMENT UP OR DO THEY HAVE TO DO MORE? THAT WILL BE AN OPEN QUESTION ON THEY CAN SOLVE BY JULY 26. HERE IS WHAT WE ARE LOOKING AT FOR FRIDAY, 200 WHEN HE 5000 JOBS IS THE ESTIMATE WITH THE UNEMPLOYMENT RATE ACTUALLY FALLING. YOU CAN SEE THE PREVIOUS MONTH,
THE 14TH IN A ROW, WHERE NUMBER CAME IN ABOVE ESTIMATES. DOES THAT HAPPEN AGAIN? THEN CPI DOES SUGGEST ON A CORE BASIS WE SEE SOME MOVEMENT AND THAT MIGHT BE WHAT THE FED IS HOPING FOR, LOOKING FOR. IF WE DO NOT GET THAT AND THAT RAISES THE QUESTION OF DO THEY COME BACK IN SEPTEMBER AND RAISE AGAIN? JONATHAN: THANK YOU AND GOOD TO SEE YOU.
GOOD TO BE BACK. MICHAEL MCKEE ON THE FEDERAL RESERVE. HOW BAD DOES THE DATA NEED TO BE TO STOP THE FEDERAL RESERVE FROM HIKING IN WEEKS TIME? MORGAN STANLEY SET THE PATH FOR US. WE THINK THE FED WILL HIKE IN JULY, WE THINK THAT NONFARM PAYROLL PRINT BELOW 100,000 -- ONE HUNDRED K AND CORE SERVICES CPI BELOW .2%. TROY: THAT'S ABOUT RIGHT. YOU WOULD HAVE SEEN DETERIORATION IN JOB CREATION AND CORE CPI. I THINK THOSE NUMBERS ARE FAIRLY ACCURATE.
THE REALITY IS, UNLESS WE GET A SURPRISE TO THE DOWNSIDE, THEY WILL MOVE AHEAD WITH ONE TO TWO HIKES ENTERING THE BALANCE SHEET BEHIND THE SCENES WHICH CONTINUES TO CONSTRAIN MONEY SUPPLY, GROWTH, WHICH LEADS ONE TO BELIEVE THERE IS LITTLE FURTHER UPSIDE LEFT IN EQUITIES AND COULD BE MATERIAL DOWNSIDE, NOT JUST FROM RECESSION RISK ELEVATING AS MUCH AS IT HAS BUT FURTHER TIGHTENING. AND OF COURSE EXTREMELY ELEVATED VALUATIONS. JONATHAN: PEOPLE TELL ME THE SAME THING SIX MONTH AGO AND HERE WE ARE 40% ON THE NASDAQ. LET'S WORK THROUGH THE BOND MARKET. THE TWO-YEAR IS ABOUT 18 BASIS POINTS AWAY FROM CYCLE HIGHS.
BACK IN EARLY MARCH, FIVE POINT 08%, NOW AT 4.90. THE TENURE AT 3.87. THE CURVE IS DEEPLY INVERTED, 100 BASIS POINTS NEGATIVE. FROM YOUR PERSPECTIVE, WE HAVE BEEN TALKING ABOUT THE UPSIDE POTENTIAL IN EQUITIES AND TROY SAID THERE WAS NOT MUCH. HOW MUCH UPSIDE IS LEFT IN THE BOND MARKET FOR YIELDS PERSPECTIVE? SUBADRA: NOT A LOT. THIS IS A BUYING OPPORTUNITY FOR INVESTORS THAT MISSED OUT THE FIRST TIME AROUND. BEGINNING THIS YEAR TO GO ALONG
BONDS. WE ARE IN THE SAME PREDICAMENT AS WE WERE EARLY THIS YEAR LOOKING AT A MEANINGFUL SLOWDOWN IN INFLATION AS WELL AS TRAJECTORY TOWARD SLOWER GROWTH IN THE SECOND HALF THEN WHAT WE SAW IN THE FIRST HALF. TO ME, THIS IS A BUYING OPPORTUNITY IN BONDS. I DO NOT SEE THAT MUCH MORE OUTSIDE -- THE MORE THE FED HIKES, I THINK YOU WILL INCREASE THE TIMING AND MAGNITUDE OF THE RECESSION.
RIGHT NOW, ECONOMISTS HAVE IT FOR 2024, THAT IS OUR TIMELINE AND MAKES A LOT OF SENSE. WE HAVE TO SEE HOW MUCH THE FED IS GOING TO HIKE. IF THEY HIKE, MAYBE TWO TIMES OR MORE, THAT IS WHEN IT WILL BRING IN THE TIMEFRAME FOR THE RECESSION. JONATHAN: WOULD YOU AGREE WITH THAT ASSESSMENT? TROY: JUST LIKE THERE'S A 70% 80% CHANCE OF -- 70% TO 80% CHANCE OF RECESSION, THERE IS ALSO 80% CHANCE THAT YIELDS HAVE PEAKED. THAT DOES NOT MEAN YOU WILL HAVE TREMENDOUS UPSIDE IN FIXED INCOME FROM HERE, JUST ARE LESS DOWNSIDE THAN AN EQUITY MARKETS. THE BIGGER PROBLEM FOR FIXED INCOME FROM OUR PERSPECTIVE IS YOU HAVE THE NEXT CUTTING CYCLE FOR THE FED THAT WILL BE MUCH MORE MODEST AND MILD THAN WHAT WE HAVE HAD IN THE RECENT PAST. WHAT THAT BASICALLY MEANS IS
SINCE WE ALREADY HAVE A TREMENDOUSLY INVERTED YIELD CURVE, YOU CAN THINK ABOUT THE FRONT AND DROP AT 3.5 TO -- 3% TO 3.5% SO YOU WILL NOT HAVE THE EXPLOSIVE RECESSION PROTECTION IN FIXED INCOME YOU HAVE HAD HISTORICALLY. CERTAINLY NOT HAVING THE DOWNSIDE RISK IN EQUITY. JONATHAN: YOU TOO WILL STICK WITH US. EQUITIES DOWN. WE ARE 20 MINUTES AWAY FROM THE OPENING BELL. LATER WE HEAR FROM CHRIS HARVEY JOINING US AROUND THE OPENING BELL FOR HIS OUTLOOK ON THE SECOND HALF. LOOKING FOR TO THE
CONVERSATION. ABBY HAS MOVERS INTO THE OPENING BELL. >> WELCOME BACK. WE HAVE THE S&P 500 DONE A LITTLE BIT, ABOUT 15%, WEIGHING SOME OF THE BIG TECH NAMES INCLUDING APPLE AND MICROSOFT AS TENSIONS INCREASE BETWEEN CHINA AND THE U.S.. JANET YELLEN GOING OVER THERE THIS WEEK BUT THERE IS THE POSSIBILITY THE BIDEN ADMINISTRATION PLANS TO RESTRICT SOME CHINESE COMPANIES TO CLOUD COMPUTING SERVICES SO THAT SEEMS TO BE PUTTING A LITTLE DAMPER. TAKE A LOOK AT MP MATERIALS, SOARING UP 12%, THE RARE MINERALS COMPANY UP BECAUSE OF CHINA, WHICH IS CHINA MOVING TO RESTRICT EXPORTS OF SOME OF THEIR RARE, SPECIALTY MATERIALS. THAT IS HELPING OUT THIS
COMPANY. RIVIAN, UNBELIEVABLE, NOW OVER THE LAST SIX DAYS, UP 50%. HAVING EVERYTHING TO DO WITH THE FACT THEY REAFFIRMED THE FACT THEY COULD OR THE LIKELIHOOD AND POSSIBILITY THEY WILL PRODUCE 50,000 VEHICLES THIS YEAR. JONATHAN: UP NEXT ON THE PROGRAM, SECRETARY YELLEN HEADED TO CHINA AMID SIMMERING TRADE TENSIONS. >> THIS WILL BE A FAIRLY SUCCESSFUL SUMMIT.
THEY WILL NOT CUT EXPLICIT DEALS ON SEMICONDUCTORS BUT I THINK THEY HAVE A GOOD DIALOGUE, THEY SET THE TABLE FOR FURTHER TALKS THIS FALL AND INCLUDING A SUMMIT. JONATHAN: THAT CONVERSATION UP NEXT. >> [SPEAKING FOREIGN LANGUAGE] JONATHAN: PRESIDENT XI PROMOTING OPEN TRADE, RECOMMENDING OTHER NEEDS REJECT SETTING UP BARRIERS, DECOUPLING AND SEVERING SUPPLY CHAINS. CONTRAST FROM ONE DAY EARLIER WHERE THEY PUT LIMITS ON EXPORTS. THE WALL STREET JOURNAL SAYING THE BIDEN ADMINISTRATION PLANS TO PUSH BACK, PREPARING TO CURB CHINA'S ACCESS TO CLOUD COMPUTING. MICROSOFT SETTING THE STAGE WITH CRUCIAL MEETINGS WITH SECRETARY YELLEN DEPARTING FOR BEIJING.
MH, LET'S START WITH YOU. YELLEN DEPARTS TODAY AND ARRIVES TOMORROW, WHAT IS ON THE TABLE FOR THE MEETINGS? >> THE FACT SHE IS GOING IS A WIN FOR THE ADMINISTRATION. WAS SECRETARY YELLEN SAID TO MSNBC WHEN THEY WERE TALKING ABOUT IF SHE WAS TO GO ON THE TRIP, LAST WEEK, SHE SAYS THIS IS ABOUT ESTABLISHING THESE TIES, GETTING TO KNOW EACH OTHER . HER COUNTERPART IN BEIJING IS A BRAND-NEW INDIVIDUAL, THE NEW CHINESE VICE PREMIER. THAT IS GOING TO BE THE MAJOR DELIVERABLE. STARTING THESE LINES OF COMMUNICATION, SETTING THE GROUNDWORK FOR THE U.S. AND CHINA TO WORK MORE CLOSELY
TOGETHER, BUT IT IS AN INCREDIBLY DIFFICULT MOMENT FOR HER TO GO. YOU HAVE THE NEWS OUT OF THE WALL STREET JOURNAL ABOUT POTENTIALLY UNITED STATES RESTRICTING ACCESS TO CLOUD COMPUTING AND BY THE END OF THIS MONTH OUR REPORTING WITH LEONARD THAT THE EXECUTIVE ORDER, THEY ARE RAMPING UP THE WORK IN TERMS OF OUTBOUND INVESTMENT. YOU SEE THIS TIT FOR TAT WITH BEIJING AND WASHINGTON AND XI IS GOING TO BE IN THE MIDDLE OF THIS. JONATHAN: THIS IS POLICY AND POLITICS,
LET'S TALK ABOUT THE DOMESTIC ECONOMY IN CHINA. WHAT'S GOING ON? WE KNOW WHAT IS HAPPENING WITH MANUFACTURING. TELL ME ABOUT SERVICES AND DATA OVERNIGHT. >> ALL INDICATIONS ARE CHINA'S ECONOMY CONTINUES TO SLOW AND THAT WOULD BE THE DROP. WE HAD NUMBERS OVERNIGHT
SHOWING THE SERVICES SIDE OF THING HAD BEEN THE SPARK AND THAT IS COMING OFF, CONSUMER TROUBLE OVER THE DRAGON VOTING. -- VOTING PERIOD WAS BELOW PREPEND THEM A GLOBAL BE THE REAL ESTATE SECTOR REMAINS IN A SLUMP OVERNIGHT, MORE DISTRESS AND IN THE BOND MARKET FOR PROPERTY DEVELOPERS. CHINA IS EXPECTED TO PUT MORE MONEY IN THE ECONOMY FOR SURGING AND POST-COVID RECOVERY HAS NOT BEEN WHAT PEOPLE EXPECTED SO'S NOT LIKE CHINA WOULD BE BRINGING IN BULLISH ECONOMIES TO THE TABLE WHEN THEY SIT DOWN TO TALK WITH TREASURY SECRETARY ELLEN. JONATHAN: SO MUCH ABOUT 2023 HAS NOT PLAYED OUT AS EXPECTED INCLUDING THIS CHINA REOPENING STORY. THANK YOU ALONGSIDE ANNE-MARIE, WE WILL CATCH UP WITH AMH TOMORROW ON THE INFORMATION WITH YELLEN. TAKE A READ OF THIS, MANUFACTURING, SERVICES, WE KNOW THE GLOBAL MANUFACTURING IS IN RECESSION RIGHT NOW.
HOW DOES THAT CONVERGE WITH A MORE ROBUST SERVICES WE ARE GETTING, PARTICULARLY IN THE UNITED STATES AND AMERICA? "WE THINK BOND YIELDS WILL MOVE BACK DOWN, PRICING POWERS WANING, PMI COULD D -- COULD INDEED CONVERGE. --." DOES THAT BUILD ON THE WORK YOUR TEAM IS DOING? SUBADRA: I THINK I AGREE WITH THE QUOTE IN A SENSE THAT YOU HAVE SEEN MANUFACTURING SURROUND MEANINGFULLY, ARGUABLY IN A MANUFACTURING RECESSION ALREADY. REALLY WHERE WE NEED TO SEE THE MODERATION IS ON THE SERVICES SIDE OF THE EQUATION AND YOU ARE STARTING TO SEE THAT EVER SO SLOWLY. A LOT OF THE SPENDING IS COMING BECAUSE OF TOURISM AND TRAVEL, RESTAURANTS. YOU ARE GOING TO NEED TO SEE THE PULL BACK FROM THE CONSUMER AND THE WAY THAT WILL HAPPEN IS THROUGH THE JOBS MARKET. THIS WEEK, OUR ECONOMISTS HAVE
A CONSENSUS FORECAST FOR EMPLOYMENT. WE REALLY NEED TO SEE THE JOB MARKET START TO CRACK AND UNEMPLOYED IN THE RATE START TO RISE FOR THE SERVICES SIDE TO ADJUST MEANINGFULLY LOWER. TO US THAT IS NOT HAPPENED AS OF YET -- HAS NOT HAPPENED AS OF YET. JONATHAN:
ANY REASON TO BELIEVE THAT HAPPENS ANYTIME SOON? TROY: I THINK THE SOONER TO CAN HAPPEN IS LATE Q3 OR Q4. WE HAVE ALWAYS BEEN IN THE CAMP THAT THE SOON AS WE COULD HAVE RECESSION AS FAR BACK AS A YEAR AGO IS Q3 AND GIVEN ROBUST STRENGTH IN THE LABOR MARKET, THAT CONTINUES TO BE PUSHED BACK. THAT BEING SAID, TO PUT INTO YOUR QUESTION, THE LOGICAL CONVERGENCE IS FOR SERVICES DOWN AS THE LABOR MARKET WEAKENS.
WE ALREADY SAW IN Q2 THAT WITHHOLDING TAX GROWTH WENT NEGATIVE. REMEMBER THAT WHEN NEGATIVE IN Q3 OF 2000 ONE, Q4 OF 2008. IT TYPICALLY GOES NEGATIVE MID TO LATE OR A BEAR MARKET. LABOR IS A LAGGING INDICATOR
BUT THAT IS ONE OF THE MORE FORWARD INDICATORS FOR THE LABOR MARKET. THAT DOES NOT BODE WELL FOR CONTINUED CONSUMPTION POWER. AND ULTIMATELY AS ON THE PLANE IS STARTS TO SPREAD AWAY FROM HIGH PAYING TECH JOBS AS WELL AS FINANCIAL SERVICES, THAT IS WHERE YOU SEE A CONVERGENCE OF SERVICE DEMAND GO NEGATIVE IN CONJUNCTION WITH MANUFACTURING.
JONATHAN: ARE THERE PARTS OF THIS ECONOMY THAT YOU ARE BULLISH ON? WHEREVER YOU LOOK YOU CAN TELL A DIFFERENT STORY. MANUFACTURING IN RECESSION, SUBADRA HAS DONE A GREAT JOB OF ILLUSTRATING THAT. DO YOU HAVE ANY BULLISH THOUGHTS ON A SPECIFIC PART OF THE U.S. ECONOMY YOU THINK COULD AVOID THE WORST OF IT? TROY: I THINK YOU HIGHLIGHTED RESIDENTIAL HOUSING, RIGHT? THAT TIES INTO A POINT MADE BEFORE BECAUSE THE CONSTRAINT OF HOMES IS A BENEFIT TO COMMERCIAL REAL ESTATE IN THE MULTIFAMILY SECTOR, SO EVEN THOUGH PRICES HAVE COME DOWN BECAUSE RATES HAVE GONE UP SUBSTANTIALLY, WE STILL UNDER BUILD HOMES FIRST -- FOR SOMETIMES. THE FUNDAMENTALS LOOK BUST ON A GO FORWARD BASIS.
THINKING OF INVESTMENT STRATEGIES THAT CAN TAKE ADVANTAGE OF LIQUIDITY POCKETS OR THE FACT THE BANKING SYSTEM IS PULLING BACK AGAIN, THIS IS THE GREATEST TIME TO BE A PRIVATE LENDER SINCE THE GLOBAL FINANCIAL CRISIS. BECAUSE PRESS HAVE WIDENED MEANINGFULLY. THIS IS NOT A DOOM AND GLOOM OUTCOME.
WE WILL HAVE A MILD RECESSION, FINANCIAL SERVICES, WE WILL STRUGGLE TO SOME EXTENT, FINANCIAL ASSETS WILL HAVE ANOTHER LEG DOWN THERE IS PLENTY OF INVESTMENT OPPORTUNITIES TO INVEST THROUGH THE CYCLE. IF YOU GO BACK TO THE GLOBAL FINANCIAL CRISIS, IT WAS A DIFFERENT ANIMAL WHERE EVERYTHING WAS GOING DOWN, REGARD LIZZO FUNDAMENTALS. JONATHAN: WHEN YOU MAKE THE PITCH THE CLIENTS, HOW RECEPTIVE ARE THEY? TROY: VERY RECEPTIVE. THINKING ABOUT GROWTH IN ALTERNATIVE ASSETS IN GENERAL, PARTICULARLY PRIVATE LENDING STRATEGIES OR LIQUID MULTI-STRAT'S, PEOPLE GET THE JOKE IT WILL MAKE HARD -- IT WILL BE HARD TO MAKE MONEY IN FIXED INCOME AS FAR AS THE EYE CAN SEE. IT WILL NOT BE THE TRAIN WRECK AS IT WAS IN 2022 BUT IT WILL BE HARD TO GAIN A RETURN. HOW MUCH MULTIPLE EXPANSION CAN
YOU EXPECT, LET ALONE CONSISTENT EARNINGS GROWTH? EQUITIES 5% A PERCENT, TIGHT FOR RETURNS AND I'S FIVE TO SEVEN YEARS, IT IS BETTER THAN 2022 BUT NOT WHAT WE SAW FROM 2009 TO 2021. IT IS A GREAT TIME FOR THE ALTERNATIVE INDUSTRY. JONATHAN: I WAS TOLD EARLIER IT WAS A TERRIBLE TIME TO GO INTO EQUITIES AND I'M STILL SCRATCHING MY HEAD AS TO WHAT HAPPEN THE FIRST HALF OF 2023. TROY GAYESKI, SUBADRA RAJAPPA JUST TO GO OVER THE NUMBERS, 16% HIGHER ON THE S&P 500 YOUR TODAY, THIS WAS THE FIRST HALF OF 2023. THIS WAS MEANT TO BE THE HEART HALF, THE HALF WHERE WE DEFIN -- DIPPED AND THEN RIPPED. THE SECOND HALF OF 2023, THAT IS NOT WHAT HAPPENED.
OUR SPECIAL THANKS TO OUR GUESTS. A CONVERSATION WITH CHRIS HARVEY, JOINING US AROUND THE OPENING BELL. ARE STOCKS POISED FOR A 10% CORRECTION? THAT CONVERSATION AROUND THE CORNER, FUTURE SOFTER, NEAR SESSION LOWS INTO THE OPEN SEVEN MINUTES AWAY. YIELDS ARE LOWER, DOWN FOR BASIS POINTS.
BACKING AWAY FROM 5%, YOUR TWO-YEAR 490 -- 4.90. THE OPENING BELL IS A FEW MINUTES AWAY. JONATHAN: THREE-DAY WINNING STREAK ON THE S&P 500 INTO WEDNESDAY, BACKING AWAY A LITTLE BIT. EQUITIES DOWN 0.5 PERCENT ON THE S&P 500.
THEY'D AT A CHINA WEAKER ON THE SERVICES SIDE, NOT JUST MANUFACTURING. THE NASDAQ -.5%. GOING AGAINST THE GRAIN THE YEAR TODAY, THE END X -- INDEXES A 40 PERCENTAGE POINTS. FIRST UP, JEFFRIES DOWNGRADING TO A 38 PRICE TARGET, INCREASINGLY CONCERNED ABOUT THE COMPANY NEAR-TERM SALES AND GROWTH POTENTIAL. 5% RAISING ITS ALPHABET PRICE TARGET TO 140, POINTING TO POSITIVE TRAFFIC TRENDS FOR GOOGLE'S SEARCH PLATFORM. GOLDMAN UPGRADING NETFLIX TO NEUTRAL, $400 PRICE TARGETS SAYING MANAGEMENT EXECUTED PASSWORD SHARING CRACKDOWN MORE EFFECTIVELY THAN EXPECTED. THE STOCK IS UP 0.8%. COMING UP, THE SECOND HALF
UNDERWAY, CHRIS HARVEY WELLS FARGO JOINING US AND WHETHER HE EXPECT A 10% CORRECTION OF THE EQUITY MARKET. JONATHAN: THREE-DAY WINNING STREAK ON THE S&P 500. LOOKING FOR A NEGATIVE OPEN ON THE OPENING BELL, DOWN .5% ON THE S&P. NASDAQ WHERE DOWN ABOUT THE SAME AMOUNT, .1%. ON THE RUSSELL AND SMALL CAPS, DOING SOMETHING SIMILAR, DOWN .5% AS WELL. DATA IN CHINA, NOT TREMENDOUS WERE GREAT. SERVICE IS NOT GOOD, MANUFACTURING NOT GOOD. WHAT DOES THAT MEAN FOR THE RECOVERY IN THIS TO LARGEST ECONOMY? THAT'S THE OPENING MAIL, LET'S GET TO THE BOND MARKET, YIELDS LOOKING LIKE THIS.
HIGHER BY A BASIS POINT, 3.86 ON THE 10 YEAR. THE TWO-YEAR CAME CLOSE TO A FIVE HANDLE, LOOKING TO RECLAIM THAT NUMBER. WE GOT AS HIGH AS 4.9 SIX, SOMETHING LIKE THAT, ON MONDAY. THE FX MARKET CLOSE TO 109 ON THE DOLLAR, 1087, POSITIVE 0.2% AND CROWED -- CRUDE APPROACHING 3%. PAYROLLS ON FRIDAY, FIVE MINUTES LATER ON. A READ ON THE JOBS MARKET, JOB
OPENINGS OF COURSE, JOBLESS CLAIMS, THE ADP REPORT, THERE IN SERVICES I SOME INFORMATION AS WELL, FED MINUTES LATER ON. A LOT TO GET OUR TEETH INTO AS WE RAMP UP THIS WEEK. ONE SECTOR TO WATCH, BIG TECH, STOCKS EXPOSED TO RECENT CHINA TRADE TENSIONS, FOLLOWING A REPORT FROM THE WALL STREET JOURNAL SAYING THE BIDEN ADMINISTRATION IS PREPARING TO RESTRICT CHINESE COMPANY ACCESS TO CLOUD COMPUTING SERVICES. ABBY HAS MORE. ABIGAIL: THIS SEEMS TO BE ONE MORE TIME WHERE WE HEAR ABOUT POTENTIAL TENSIONS OR ACTUAL TENSIONS BETWEEN THE U.S. AND CHINA AND RESTRICTIONS
AROUND TECH. WE HAVE THE ONGOING TENSION AROUND CHIPS. IT SEEMS TO BE MORE OF A TALK THE TALK SITUATION AS OPPOSED TO WALK THE WALK.
IF YOU RECALL MANY YEARS AGO, THERE WERE THE TARIFFS AND THAT CREATED A SITUATION WHERE YOU HAD STOCKS DOWN SEVERELY. WE HAVE WEAKNESS FOR THESE BIG TECH NAMES. YOU WERE TALKING ABOUT THE RALLY WE HAD FOR THE S&P 500 UP 16% HALFWAY THROUGH, THE NASDAQ HUNDRED UP 40% HALFWAY THROUGH.
IT IS -- THAT'S ITS BEST FIRST HALF, NVIDIA PARTICULAR UP 190% ON THE YEAR AND MICROSOFT UP 40% AND AMAZON UP 55 PERCENT YEAR-TO-DATE, NOT SO SHABBY. WILL THESE TENSIONS INCREASE ENOUGH TO TAKE A BITE OUT OF STOCKS? IF SO, IT COULD BE TROUBLE FOR THE INDEXES AS YOU KNOW. TREASURY SECRETARY JANET YELLEN GOING OVER TO CHINA LATER THIS WEEK, TOMORROW IN FACT SHE ARRIVES AND TO TRY TO MAYBE CALM SOME NERVES. RIGHT NOW, NOT SO MUCH WEAKNESS AT ALL. JONATHAN: LET ME GET YOU ANOTHER TECH, NETFLIX DOING WELL AROUND THE OPENING BELL. UPGRADING THE STOCK TO NEUTRAL
AND SAYING MANAGEMENT HAS EXECUTED ITS PASSWORD SHARING INITIATIVE AND SS OF OUR -- IN EXCESS OF OUR PRIOR ASSUMPTIONS, REGAINED CONTENT CREATION MOMENTUM AND COMP ETITION." BIG GAINS. ONE TO TURN TO SHARES OF MATERNAL -- MODERNA SET TO ANNOUNCE ITS FIRST INVESTMENT IN CHINA, AMOUNTING TO $1 BILLION. JOINING US ON THE STORY IS KAILEY LEINZ. KAILEY: HEY, THOSE GAINS ARE BUILDING FORMER DHARNA AS THE SESSION GROWS. UP MORE THAN 4% IN THE FIRST
FEW MINUTES OF TRADING. YOU SAID THIS WOULD BE THE FIRST INVESTMENT THE COMPANY IS MAKING IN CHINA, SIGNING A MEMORANDUM OF UNDERSTANDING AND LAND CARRABBA -- COLLABORATION TO PRODUCE THEM IN VACCINES IN THAT MARKET. MODERNA IS NOT DIRECTLY COMMENTING ON THE SIZE OF THIS INVESTMENT BUT A LOCAL MEDIA OUTLET EARLIER REPORTED A COULD BE AROUND $1 BILLION. THE TIMING OF THE INTERESTING AS ABIGAIL WAS TALKING ABOUT, THE TREASURY SECRETARY GETTING READY TO GO TO CHINA IN THE COMING DAYS, ESCALATING TENSIONS BETWEEN THESE TWO ECONOMIES.
THIS IS A COMPANY THAT IS LOOKING TO ITS POST-COVID FUTURE, TRYING TO EXPAND THE PIPELINE AND LOOKS LIKE NEW MARKETS. ON THE SUBJECT OF THE PIPELINE, SEPARATELY WE DID GET NEWS IT IS FILING FOR APPROVAL OF ITS RSV VACCINE THAT USES THIS MRNA TECHNOLOGY IN EUROPE AND AUSTRALIA AND HAS STARTED THE PROCESS TO GET FDA APPROVAL AS WELL. TRYING TO LOOK TOWARD THE FUTURE HERE. MODERNA IS DOWN 73% FROM ITS PEAK IN AUGUST OF 2021 BUT GAINING THIS MORNING UP 4.1% AS WE SPEAK. JONATHAN: THANK YOU.
ABOUT 126 IN EARLY TRADING. THE LATEST THERE. I WANT TO TURN BACK TO TECH, INSTAGRAM'S TWITTER RIVAL THREATS IS EXPECTED TO LAUNCH TOMORROW. A LISTING ON APPLE'S APP STORE, THREADS IS WHERE COMMUNITIES COME TOGETHER TO DISCUSS EVERYTHING FROM THE TOPICS YOU CARE ABOUT TODAY TO WILL BE TRENDING TOMORROW. JOINING US ON THE STORY IS MAN DEEP. >> I THINK THIS IS COMING AT A GOOD TIME THAT META-AS A STOCK HAS DONE WELL AND THEY HAVE PROVEN THEY COULD CATCH UP FROM BEHIND AS HAS BEEN THE CASE WITH REELS. FOR THE LONGEST TIME, EVERYONE DID GIVE THEM A CHANCE WITH THE VIDEOS AND REELS PRODUCT, AND THEY HAVE PROVEN THEY CAN TAKE IT TO A $5 BILLION RUN RATE.
GIVEN WHAT IS GOING ON WITH TWITTER AND TWITTER RESTRICTING THE NUMBER OF TWEETS PEOPLE CAN HAVE AS UNPAID USERS, IT IS A GOOD TIME BECAUSE YOU SEE SO MANY OTHER APPS LIKE BLUE SKY. IT IS UP FOR GRABS IN TERMS OF ENGAGEMENT AND I THINK META IS BEST POSITIONED TO LAUNCH A PRODUCT LIKE THIS. JONATHAN: IT WILL LAUNCH IN EUROPE, RIGHT? >> THAT IS CORRECT. THE INITIAL VERSION WOULD BE A U.S. CENTRIC AND OTHER PARTS EXCEPT EUROPE, GIVEN THIS WILL INVOLVE DATA SHARING ACROSS THEIR FAMILY OF APPS. SO REMEMBER THEY ARE GOING TO TRY TO LEVERAGE WHAT THEY KNOW ABOUT THE USER GRAPH FROM THE CORE BLUE APP AND INSTAGRAM AS WELL AS WHATSAPP MESSAGING APP. I THINK THE DATA SHARING IS A
PROBLEM BUT IT COMES WITH A USE. JONATHAN: DO YOU HAVE A DECENT IDEA ON THIS IN PRACTICE? IF I HAVE AND INSTAGRAM HANDLE DO I AUTOMATICALLY HAVE A THREADS HANDLE? MANDEEP: THEY WILL MAKE IT EASY TO PORT OVERSTUFFED FROM INSTAGRAM, BLUE APP, AND WHATSAPP. THAT IS THE BUGBEAR OFFERING TO BRING IN MORE CREATORS TO THE PLATFORM. JONATHAN: ANY IDEA HOW TWITTER RESPONDS AND TO BE MORE SPECIFIC THE CREDIT TO TWITTER RESPONDING TO THIS? MANDEEP: I THINK TWITTER IS TOO FOCUSED ON COMPANIES USING THE DATA FOR LARGE MODELS WHICH IS WHY THEY ARE RESTRICTING ACCESS TO TWEETS TO 600 PER DAY. THE RISK THEY RUN IS IF THE CREATORS MOVE TO ANOTHER COMPUTING PLATFORM WHETHER BLUE SKY OR META THREADS, THEY WILL NEVER COME BACK. THAT IS WHERE THEY HAVE TO BE
CAREFUL WITH SUBSCRIPTIONS AS WELL AS RESTRICTING ACCESS. JONATHAN: MORE FROM MAN DEEP TOMORROW -- MAYDEEP. META UP, EXPOSE OF GAINS OF MORE THAN 100% YEAR TODAY. THIS TALK ABOUT RIVIAN MAKING ITS FIRST COMMERCIAL SHIPMENT OUTSIDE OF THE UNITED STATES SENDING ELECTRIC FANS FROM AMAZON TO EUROPE. THEY WROTE WE HAVE HAD INCREDIBLE FEEDBACK FROM DRIVERS IN THE U.S. AND ARE EXCITED TO START
INTERNATIONAL EXPANSION IN GERMANY. WE ARE EXCITED ABOUT OUR FUTURE IN THE REGION. THEY SOUND VERY EXCITED. >> THEY DO SOUND VERY EXCITED. YOU CAN EXPECT MORE THAN 300 OF
THE ELECTRIC BANDS THAT RIVIAN MAKES FOR AMAZON ON THE GERMAN ROADS IN THE WEEKS AHEAD. THIS IS RIVIAN'S FIRST INTERNATIONAL COMMERCIAL SHIPMENTS OUTSIDE OF THE U.S.. FOR CONTEXT, AMAZON IS RIVIAN'S LARGEST SHAREHOLDER, BIGGEST CUSTOMER, AND IT ORDERED 100,000 OF THESE VANS TO BE DELIVERED BY THE END OF THE DECADE. WE KNOW THAT PROCESS HAS STARTED AND THAT IS ONE OF THE REASONS WE SAW DA DAVIDSON UPGRADING RIVIAN TO NEUTRAL, CITING THE EUROPEAN DELIVERIES STARTED FAR EARLIER THAN THEY HAD ANTICIPATED.
YOU ALSO HAD MORE LOVE FROM THE SELL SIDE FOR THE STOCK. A PRICE TARGET WAS LIFTED TO $20 WHICH FOLLOWS ITS BETTER-THAN-EXPECTED Q2 PRODUCTION AND DELIVERY NUMBERS. THE STOCK CURRENTLY UP TO PERCENT. IT HAD BEEN AS HIGH AS 6% IN THE PREMARKET BUT IF THIS GAIN HOLDS , IT WILL BE THE SIXTH CONSECUTIVE DAY OF GAINS AND THAT FOLLOWS A 17% UP MONDAY ALONE. JONATHAN: THANK YOU.
THAT IS THE LATEST ON RIVIAN. HERE'S A PRICE ACTION, SEVEN TO EIGHT MINUTES INTO THE SESSION. -.3% ON THE S&P, ON THE NASDAQ DOWN .2%. COMING OFF ONE OF ITS BEST FIRST HAVE PERFORMANCES ON RECORD.
CHRIS WEIGHING IN SAYING THE SERIES OF SOLID ECONOMIC RELEASES SUSTAIN THE YEAR-TO-DATE STOCK RALLY AND ADVANCE THE VIEW THAT A RECESSION MAY BE AVOIDABLE. CHRIS HARVEY JOINS US NOW. LAST TIME WE TALKED WE TALKED ABOUT A 10% CORRECTION BACK IN APRIL I BELIEVE.
WHAT IS HAPPENING NOW? CHRISTOPHER: I THINK THAT IS OFF THE TABLE. WE ARE STILL LOOKING FOR SOME PULLBACK. WE THINK MARKETS ARE OVERBOUGHT AT THIS POINT TIME BUT AN PERCENT, I THINK THAT IS TOO AGGRESSIVE. WE MISSED THE MARK ON THAT ONE. WE WERE AGGRESSIVE, WE TRY TO GET TOO QUEUED AND I THINK YOU WILL SEE A BROADENING OUT OF THE MARKET.
WE THINK THERE WILL BE SOME PULLBACK BUT PULLBACKS GOING FORWARD I THINK WILL BE SHORTER AND SHALLOWER IN THE 2% OF 5% RANGE AND THAT IS WHAT WE HAVE BEEN SAYING, SHORT AND SHALLOW PULLBACKS. UNTIL WE SEE THE FED GETTING MORE AGGRESSIVE, I THINK THAT WILL BE THE CASE GOING FORWARD. JONATHAN: APPRECIATE YOUR HONESTY. SONY PEOPLE STRUGGLED WITH THIS MARKET SO THERE ARE A LOT OF PEOPLE IN THE SAME BOAT. CAN YOU TALK ABOUT WHAT YOU HAVE SEEN THAT HAS CHANGE THAT LED YOU TO BELIEVE WE GET A FURTHER BROADENING OF THE EQUITY RALLY? CHRISTOPHER: IT'S REALLY A TIMING ISSUE. A LOT OF THINGS WE THOUGHT
WOULD PLAY OUT HAVE PLAYED OUT BUT IT IS MARKETS BEING SOMEWHAT TOUGH LINE. AND IT HAS BEEN TOUGH ON FOR SOME OF THE THINGS WE HAVE BEEN TALKING ABOUT, WE APPRECIATE IT EARLY ON BUT DID NOT APPRECIATE THE GRAPHIC. THE CONSUMER HAS BEEN STRONGER-THAN-EXPECTED, THE ECONOMY, WHAT WE HAVE BEEN SAYING AND PHRASE WE HAVE BEEN USING HIS ECONOMIC BLAZE. WE THINK THE BANKING SITUATION
WOULD PUT MORE RIPPLE INTO THE MARKET BUT THAT DID NOT HAPPEN. WE THOUGHT THE FED WOULD BE A LITTLE MORE AGGRESSIVE, AND IN ADDITION TO THAT, SOME THINGS WE THOUGHT FROM A MACRO POINT OF VIEW, WHETHER THE DEBT CEILING OR WITH STUDENT LOANS PLAYED OUT, THEY HAVE NOT AFFECTED THE STOCK MARKET. ONE OF THE THINGS WE KNEW ABOUT BUT DID NOT APPRECIATE THE MAGNITUDE WAS POSITIONING. POSITIONING HAS BEEN WEEK FROM THE BUY SIDE. PEOPLE HAVE BEEN UNDERWEIGHT OR
INSTITUTIONS UNDER WEIGHT ON A LOT OF THESE MEGA CAPS. A BIT MORE OF A CHASE BUT OVERALL WHAT IS HAPPENING IS THE TIMING OF THIS SLOWDOWN HAS BEEN PUSHED BACK. THE CONSUMER AND CORPORATIONS WHICH WE THOUGHT WAS TRUE, JUST PEOPLE ARE COMING MORE TO THE RATIONALITY THAT THE CONSUMER IS AN OK PLACE, THE CONSUMER IS AN OK PLACE AND WE WILL MUDDLE ALONG. WE HAVE NOT HAD WHAT WE ARE SEEING, AN ECONOMIC BLAZE. WHAT HAS BEEN HAPPENING UNDERNEATH THE SURFACE IS CERTAIN PARTS OF THE MARKET HAVE BEEN WEAKENING, CERTAIN PARTS OF THE MARKET HAVE BEEN GOING SIDEWAYS AND OTHER PARTS OF THE MARKET HAVE BEEN RECOVERING.
THIS IS AN UNUSUAL ECONOMY AND STRONGER ECONOMY THAN EXPECTED. JONATHAN: GOING THROUGH YOUR RESEARCH, YOU IDENTIFIED SOMETHING MANY OTHER PEOPLE HAVE IDENTIFIED AS WELL, THE SURPRISE INDEX STORY, WHERE THE DATA HAS BEEN COMING IN RELATIVE TO WHERE IT WAS EXPECTED TO COME IN. THOSE INDICES, THAT INDEX NOW IS THE HIGHEST SINCE 20 TO ANYONE. IT HAS LED ME TO ASK THIS QUESTION OF YOU, ARE THINGS BETTER-THAN-EXPECTED OR ARE THINGS KIND OF IMPROVING GETTING BETTER? CHRISTOPHER: I DON'T THINK THINGS ARE IMPROVING.
I THINK WHAT HAPPENED IS EXPECTATIONS BECAME NEGATIVE. ONE OF THE QUESTIONS WE HAVE BEEN DEALING WITH IS EPS NUMBERS ARE VERY NEGATIVE IN THE FIRST QUARTER, COMING INTO THE FIRST QUARTER. THEY ARE REVISED AND NOW REVISED -- THEY WERE REVISED DOWN AND NOW REVISED UP.
I THINK PEOPLE GOT TOO AGGRESSIVE TO THE NEGATIVE SIDE. I DO NOT THINK WE ARE LOOKING AT RECOVERY. I THINK WE'RE LOOKING AT THIS ECONOMIC BLAZE BUT A LOT OF PEOPLE ARE SAYING LOOK AT HOMEBUILDERS, LOOK AT BIG CREDIT SPREADS, LOOK THE FED CAN'T BREAK THINGS. THAT IS TRUE BUT IT IS HARD FOR ME TO SEE THIS STRONG RECOVERY WHEN WE HAVE NOT HAD THAT BIG OF PULLBACK. I JUST DO NOT KNOW HOW MUCH IS LEFT IN THE TANK.
I DO NOT THINK WE ARE RECOVERING PER SE. WHAT I THINK IS IF CERTAIN PARTS OF THE MARKET ARE RECOVERING, THEN CERTAIN PARTS THAT ARE GOING SIDEWAYS AND CERTAIN PARTS BEGINNING TO ROLL OVER. JONATHAN:JONATHAN: IF I COULD JUMP IN, IT IS AMAZING TO SEE 387 AND I'VE BEEN AWAY FOR COUPLE WEEKS. TO TUNE BACK INTO THE MARKET AND SEE WHERE THINGS ARE, CREDITS PRESS HAVE TIGHTENED, HOMEBUILDERS ARE UP BY THE MORE THAN 40% SO FAR, YEAR-TO-DATE.
WHEN YOU SAY THINGS LIKE YOU CAN BROADEN, WHAT DO YOU LIKE RIGHT NOW? WHAT ARE YOU LOOKING FOR? AND DO YOU SEE THAT IT IS HAPPENING? CHRISTOPHER: WE SEE SMALL AND MID-CAPS DO BETTER, WE SEE A BROADENING OF THE MARKET. IT IS SLOW AND STEADY. WE STARTED TO SEE THIS IN THE BEGINNING OF JUNE AND THIS HAS BEEN SOMETHING [INDISCERNIBLE] WHAT I THINK IS HAPPENING IS TYPICALLY WE HAVE BEEN IN THE SMALLER CAP STOCKS IS THEY ARE -- AND IF WE PUSH BACK OUR ECONOMIC FEARS, THOUGH STOCKS SHOULD BEGIN TO WORK BETTER AND I THINK THAT IS WHAT'S HAPPENING. AS FAR AS WHAT WE WOULD LIKE, WE LIKE GROWTH, WE LIKE MADE CAP, WE LIKE ENTERTAINMENT.
IT HAS NOT CHANGED SO MUCH. WE DO THINK MARKETS WILL BROADEN AND IT IS RELATED TO THE PERCEPTION, NOT SO MUCH THE ECONOMY HAS CHANGED BUT THE PERCEPTION ON THE ECONOMY AND PUSHBACK OF SOME ECONOMIC FEARS. JONATHAN: ONE FINAL ONE WITH REGARDS TO THAT SPECIFICALLY, WHERE DOES THAT LEAVE ENERGY? CHRISTOPHER: ENERGY IS A WAIT-AND-SEE STORY. I THINK IT IS A WALK NOT TO RUN TYPE SITUATION. WE ARE STILL WORRIED THE FED NEEDS TO DO MORE AND THAT THINGS ARE NOT GOING TO ACCELERATE AS WE LOOK FORWARD AND ENERGY BEING MORE ECONOMICALLY SENSITIVE. I DON'T THINK WE ARE READY TO GO OVERWEIGHT THE NAME.
WE ARE NEUTRAL ON THE SPACE AND LOOKING FOR A LITTLE MORE OPPORTUNITY AND MORE MARGIN OF SAFETY. AND FOR THE ECONOMY AND THINGS TO MOVE FURTHER ALONG. JONATHAN: WHAT A YEAR WE HAVE HAD. ANOTHER SIX-MONTH TO GO. CHRIS HARVEY OF WELLS FARGO, APPRECIATE IT AS ALWAYS AND APPRECIATE THE HONESTY AS WELL. IT HAS BEEN A DIFFICULT YEAR FOR SO MANY PEOPLE WHO HAVE MISSED OF THIS RALLY. BIG TIME ON THE NASDAQ, UP BY 40% AND THE S&P, DOUBLE-DIGIT GAINS. OR MEMBER WHEN WE START THE
YEAR AND WE WOULD NOT SEE ANY OF THE AND WE DID QUICKLY. THE NASDAQ DOWN BY ABOUT .1%. NO REAL DRAMA AS THE WEEK BEGINS TO RAMP UP TOWARD PAYROLLS FRIDAY. WE NEED TO DEAL WITH OPEC. REDUCTION CUTS AND FOCUS AS THE OPEC-PLUS SEMINAR BEGINS. >> WE SOMETIMES ASK [INDISCERNIBLE] MY ANSWER IS VERY SIMPLE, WE HAD TO DO IT BECAUSE THERE WAS ANOTHER ASK OF THE MARKET, MORE IMMEDIATE ASK, MORE IMMEDIATE EXPECTATIONS IN THE MARKET THAT OPEC-PLUS WOULD NEED TO DO.
JONATHAN: THAT'S ON THE GROUND IN VIENNA, NEXT. ♪ AILMAN, THAT CONVERSATION AT 3:30 P.M. EASTERN AND 8:30 P.M. LONDON THIS IS BLOOMBERG. >> BILLIONS OF PEOPLE DEPEND ON OUR COMMODITY, OIL, FOR DAILY LIFE. THIS IS AN INESCAPABLE REALITY THAT WARRANTS PERSPECTIVE. THAT IS WHY OPEC PURSUES MARKET STABILITY. AS AN INDUSTRY, WE WANT TO
ENSURE WE ARE AN IN MISSION'S FREE FUTURE, HARNESSING TECHNOLOGIES WOUL BE ONE OF THE PREDOMINANT THEMES OF THE SEMINAR. OILS TO FUNDAMENTAL HER LIFE JUST TO STOP. JONATHAN: THE OPEC-PLUS SEMINAR KICKING OFF ON THE HILLS A REDUCTION CUTS BY SAUDI ARABIA AND RUSSIA. THE UAE ANNOUNCING IT WOULD BE MAKING FOR THE SUPPLY CUSSING THE NATION IS ALREADY DOING ENOUGH TO CONTRIBUTE.
WE ARE JOINED FROM VIENNA WITH MORE. >> WASN'T SUPPOSED TO BE THIS WAY WAS IT? [LAUGHTER] IT WAS SUPPOSED TO BE A BEAUTIFULLY SPECTACULAR BACKDROP FOR YOU BUT COMING TO WHERE THE SAUDIS ARE STAYING, WHAT WE HAVE HERE I SAY IS A PRETTY CLASSIC MOMENT OF WHERE THE MARKET WAS DOUBTFUL. YOU KNOW THE PHRASE DO WHATEVER IT TAKES? YOU REMEMBER IT AND I REMEMBER IT. HERE WE ARE AGAIN AND I THOUGHT
ABOUT IT SITTING AND WAITING TO COME ON AND I SAID WHAT DOES THAT REALLY MEAN? AN SUCCESSION OF A CUT OF ONE MILLION BARRELS PER DAY BUT DOING WHAT IT MEANS IS SHIFTING THE NARRATIVE. NEITHER RUSSIANS HAVE STEPPED OF UP TO THE PLATE -- STEPPED UP TO THE PLAY, THEY ARE DOING EXPORTS AND THIS IS THE IMPORTANT POINT, THERE PREPARING TO CUT EXPERTS WHICH WE CAN MANAGE AND UNDERSTAND. DON'T WORRY ON WHETHER THEY WILL CUT PRODUCTION BECAUSE WHO KNOWS.
THAT IS A BIG DARK VORTEX, LIKE MY LIFE AT THE MOMENT. BUT THAT IS THE POINT. THAT IS THE FUNDAMENTAL POINT. CUSHING, WE HAVE A PROBLEM. WE HAVE AN OVERSUPPLY PROBLEM FROM IRAN, VENEZUELA, AND FROM RUSSIA.
WE''RE DESPERATELY TRYING TO GRAPPLE BACK SOME CONTROL ON THE SUPPLY NARRATIVE. JONATHAN: WHAT DOES THAT MEAN FOR PRICING? ARE THEY COMFORTABLE WITH WHERE WE ARE NOW AT 76 UP FROM BRENT? WHERE WILL THEY BECOME TRIPLE -- BECOME COMFORTABLE? >> I WAS AT THE OP X HEADQUARTERS AND THEY DID A UNILATERAL CUT WHICH WAS UNEXPECTED. 74 AND 76, YOU CAN TRY THAT RANGE ALL DAY AND WRITE VOLATILITY INTO THIS BUT THE POINT IS I EVEN SAID THEY HAVE CREATED A FUEL SO YOU TAKE 3% OF GLOBAL PRODUCTION OFF OF THE MARKET, THAT -- AND THEY KEPT TRYING TO PUSH THE SELLING PRICES TO CHINA AND ASIA HIGHER. THAT INVOKED DE-STOCKING IN CHINA AND ASIA AND THAT IS WHERE THE BATTLE IS AT THE MOMENT.
$74 TO $76 IS NOT ACCEPTABLE FOR THE WARPLANES ARE PRUDENT IN TERMS OF DOLLARS HE NEEDS TO FUND THE WAR AND MOHAMMAD BIN SALMAN NEEDS TO DELIVER AN ECONOMIC TRADE. I SAY IT AGAIN AND AGAIN, TO DELIVER IT IS $100 ON BREAK AND AND IMS IS $80. THIS IS A FLOOR PROTECTION MECHANISM RATHER THAN CREATING THE NARRATIVE FOR $100 OIL. JONATHAN: THANK YOU. LOVE TO THE COVERAGE. WE CAN HAVE A THERAPY SESSION ON THE PHONE LATER. [LAUGHTER] TALK ABOUT THE LIFE PROBLEMS. 22 MINUTES INTO THE SESSION,
EQUITIES -.0 -- .2%. LET'S LIFT THE INDEX AND GET YOU PRICE ACTION. ABIGAIL: IT'S HARD TO FOLLOW THAT BUT WE WILL TRY AND RELATIVE TO SECTOR ACTION, NOT SURPRISING WITH -- SURPRISINGLY WITH THE S&P 500 DOWN, WE HAVE MORE SECTORS OFF.
MATERIALS DOWN ONE POINT 5%, FINANCIALS AND INDUSTRIALS. ENERGY DOWN 4%. COMMUNICATION SERVICES UP ABOUT .9%. LET'S TAKE ANOTHER LOOK AT THE BANKS BECAUSE WE HAD REAL STRENGTH OF THE BANKS RECENTLY THE LAST COUPLE DAYS BUT NOT SO MUCH TODAY.
WE HAVE WEAKNESS FOR THE S&P 500 FINANCIALS, KBW BANK INDEX, ALONG WITH THE REGIONALS. IT IS NOT ENTIRELY CLEAR WHAT IS BEHIND THIS BUT THERE YOU HAVE A COME A WEAKNESS FOR THE BANKS, EVEN WITH FIELDS. WE HAVE THE TWO YEAR YIELD COMING IN SO MAYBE THAT'S A. JONATHAN: THANKS FOR THAT. UP NEXT, YOUR TRADING DIARY. JONATHAN: SNAPPED A THREE-DAY WINNING STREAK ON THE S&P 500. LET'S SEE IF WE CAN BREAK THAT
THE NEXT BE OURS. WE ARE DOWN ABOUT 0.2 PERCENT. ON THE NASDAQ, SHIFTING INTO POSITIVE TERRITORY, OUTPERFORMING THE RUSSELL HAS DONE ALL YEAR, POSITIVE .1%. DOWN MORE THAN ONE FULL PERCENTAGE POINT. AS WE KICK OFF THE BACK END OF THE WEEK, LET'S GET TO THE TRADING DIARY. FED MINUTES LATER AT 2:00 P.M. EASTERN, THE NEW YORK FED PRESIDENT SPEAKING AT 4:00 P.M. THIS AFTERNOON. TOUCH OF PEZ BE. SECRETARY YELLEN ARRIVING IN
BEIJING TOMORROW. WE GET JOBLESS CLAIMS AND JOLTS NUMBERS, JOB OPENINGS REPORT AHEAD OF THE PAYROLLS REPORT MAIN EVENT FRIDAY. FOR THOSE INTERESTED, A SURVEY RIGHT NOW I'D BLOOMBERG, THE NUMBERS STILL POURING IN BUT THE METER LISTS SO FAR ON OUR SURVEY, 225,000, DOWN FROM 339.
ON IMPLEMENT A SPECTER TO COME IN AND MICHAEL MCKEE MCKEE TALKED ABOUT THAT EARLIER, THE ESTIMATE 3.6%, THE PREVIOUS RATE IS 3.7%. THAT DOES IT FOR ME. THANK FOR CHOOSING BLUEBIRD TV.
2023-07-13 18:32
Show Video
Other news