'Bloomberg Technology' Full Show (12/01/2022)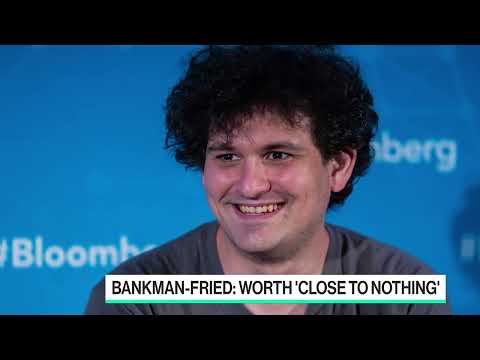 Show Video
ED: I'M ED LUDLOW IN SAN FRANCISCO AND THIS IS "BLOOMBERG TECHNOLOGY." THE MYSTERY AROUND THE MISSING BUILD -- BILLIONS AT THE SPF BANKRUPT CRYPTO EXCHANGE. THEN, TURNING INTO A BUY NOW PAY LATER ECONOMY THIS HOLIDAY SEASON AS SHOPPERS TRY TO STRETCH OF THEIR DOLLAR. HOW COULD REGULATION IMPACT OF THE BUY NOW PAY LATER INDUSTRY? ELON MUSK TAKES A BREAK FROM TWITTER TO TALK RAIN SURGERY, SAYING THAT NEURO-LINK COULD START HUMAN IMPLANTS IN THE NEXT SIX MONTHS AT MAKES BIG PROMISES FOR THE TECHNOLOGY INCLUDING CURES FOR PARALYSIS AND BLINDNESS. FIRST LET'S GET A CHECK ON THE MARKETS HERE. KATIE? KATIE: A PRETTY MUTED DAY.
IT WAS A BIG RALLY AFTER POWELL SUGGESTED MAYBE THE FED MIGHT START DIALING BACK OF THE PACE OF RATE HIKES AND THEN LOOKING INTO TOMORROW THERE ISN'T MUCH MOVING IN THE S&P 500. THE NASDAQ 100S DOUBT A BIT OF AGAIN. THERE WAS A BIG DROP IN THE SOCKS BUT AT THE BIG BENCHMARK LEVEL NOT MUCH MOVEMENT. EVEN THOUGH WE ARE LOOKING AT A PRETTY BIG RALLY IN THE BOND MARKET, THE TREASURY YIELDS DROPPING BY 10 POINTS OR SO. THE MUTED VOLATILITY WE HAVE BEEN SEEING IN THE MARKETS IS DEFINITELY A THEME.
THE VOLATILITY INDEX HERE, IT DROPPED BELOW 20. IT HAS A 19 HANDLE AND AS YOU CAN SEE IT HAS BEEN GRINDING TIGHTER AND TIGHTER IN THE NARROW RANGE. EVEN THOUGH IT HAS FELT LIKE A VOLATILE YEAR, NOT MUCH ACTION AT THE STOCK MARKET LEVEL BUT I'M DYING TO TALK ABOUT CRYPTO. LET'S DO THAT RIGHT NOW TO TALK ABOUT BITCOIN.
EVEN AMID THE CHAOS WE ARE SEEING AT THE COMPANY LEVEL IN THE WAKE OF WHAT WE SAW, THEY ARE HAVING A PRETTY GOOD RUN, UP 2.5% OR SO OVER THE PAST FIVE DAYS AND I'M GOING TO SAY IT'S A MACRO ASSET THAT'S DOING FINE. ED: ALL RIGHT, LET'S STICK WITH THE BROADER THEME, KATIE. THE BIGGEST STORY, THE FTX COLLAPSE AND SAM FREED, AT ONE POINT WORTH $26 BILLION CLAIMS IT IS CLOSE TO NOTHING NOW, HIS WORDS AT THE DEAL LOOK SEMI-YESTERDAY. LUCKILY FOR US, ANNIE MASSAR WAS IN THE ROOM AND JOINS US NOW FOR MORE. DID WE SOLVE THE MYSTERY OF THE MISSING BILLIONS AND WHERE THEY ARE? ANNIE: THAT'S A BIT TOO EASY, WE ARE FAR FROM HAVING FULLY SOLVED THE MYSTERY BUT YESTERDAY HE DID SPEAK AT THE CONFERENCE IN NEW YORK AND I WOULD SAY THAT HE ANSWERED A LOT OF QUESTIONS BUT WE DIDN'T GET A LOT OF ANSWERS.
HE'S KIND OF ON AN APOLOGY TO HER NOW, GIVING HIS SIDE OF THE STORY SAYING THAT HE'S SORRY HE SCREWED UP AND OVEREXTENDED, BASICALLY. AS FAR AS ACTUALLY OFFERING AN EXPLANATION OF WHAT WENT WRONG, HE HASN'T GIVEN US MUCH. THERE WAS SOME SURPRISE THAT HE EVEN TURNED UP, ALBEIT VIRTUALLY. YOU WERE THERE. THERE WERE SOME PROTESTS THERE ON SITE, WERE INTO THEIR? ABSOLUTELY.
EVEN TO GET INTO THE VENUE IN MANHATTAN THERE WERE PROTESTERS OUTSIDE, KIND OF DUELING CAMPS OF PROTESTERS PROTESTING NOT JUST SBF WITH PAMPHLETS CALLING HIM IN EMBEZZLER, THEY WERE PROTESTING OTHERS ON THE PROGRAM AS WELL, WHICH WAS A BIT OF A SURPRISE TO SEE ALL OF THEIR NAMES ALONGSIDE HIS. HE WAS ONE OF THE PEOPLE MAKING AN APPEARANCE THERE THAT THEY WERE ABSOLUTELY PROTESTING. IT WAS A BIT CONTROVERSIAL THAT HE APPEARED AT ALL. HE WAS ON THE PROGRAM TO APPEAR AT THE CONFERENCE LONG BEFORE THE BLOWUP. SOME PEOPLE WERE SURPRISED THAT HE GOT THE PLATFORM TO SPEAK.
TO THEIR CREDIT THERE WERE SOME REALLY TOUGH QUESTIONS AND SBF TRIED TO WRIGGLE FREE BUT DIDN'T REALLY 100% OF THAT OFF. TEAR POINT, IT'S AMAZING THIS MAN KEEPS TALKING AND I WANT TO TALK ABOUT WHERE WE COULD SEE HIM SPEAK NEXT BECAUSE THE SENATE HELD A HEARING TODAY ON THE COLLAPSE. CAN WE EXPECT TO SEE THEM ON THE FLOOR OF CONGRESS AT ANY POINT? I MEAN IT'S DEFINITELY POSSIBLE, ONE THING THEY WERE ASKED WAS WHAT DO YOUR LAWYERS MAKE OF THIS AND HE GRUMBLED THAT THEY DIDN'T REALLY, THEY WEREN'T TOO HAPPY ABOUT IT. SO HE IT WOULD APPEAR HE'S GOING A BIT ROGUE.
WE WERE GLUED TO OUR COMPUTER SCREENS, AS WE ALWAYS ARE. SPF WASN'T THE ONLY SPEAKER. JANET YELLEN, WHAT HAS SHE BEEN TALKING ABOUT? YOU KNOW -- SORRY. KATIE: LET ME TAKE THIS, IT'S INTERESTING TO MAP THE CONTAGION. THERE'S BEEN A LOT OF WORRIES
ABOUT SPILLOVER INTO THE BROADER FINANCIAL SYSTEM BUT JANET YELLEN SAID YESTERDAY THAT IF YOU LOOK FOR THE SILVER LININGS, BASICALLY, THE GOOD PART OF THIS THAT THEY HAVEN'T REALLY SPILLED OVER INTO IS THE TRADITIONAL BANKING SECTOR AND THAT POINT WAS ECHOED BY THE FED VICE CHAIR FOR SUPERVISION WHO SAID THAT THE CRYPTO RISKS TO THE CORE FINANCIAL SYSTEM HAVE BEEN MUTED SO FAR SO THAT IF YOU ARE LOOKING FOR SYSTEMIC FEARS HERE, THEY REALLY HAVEN'T APPEARED YET. ED: A LOT OF FOLKS WEARING -- WEIGHING IN. WE JUST HEARD THE YELLEN PERSPECTIVE. WHAT ARE THESE VOICES SAYING? ANNIE: LARRY FINK IS AN INTERESTING ONE.
HE WAS ALSO AT THE CONFERENCE YESTERDAY, MENTIONING THAT THIS IS KNOWN BUT THAT BLACKROCK HAD SOME EXPOSURE WITH THEIR INVESTMENT THROUGH THE FUND OF FUNDS. HE WAS SAYING THAT HE THINKS THERE IS A DEFINITE RECKONING TO COME AND BLACKROCK IS NOT IMMUNE FROM THAT. NOR ARE ANY NUMBER OF VCS THAT INVESTED IN FTX. ED: KATIE GREIFELD, ANNIE MASSAR, UNRAVELING THE UNRAVELABLE. APPLE MIXING UP THEIR HEADSET, CHANGING THE NAME OF THEIR OPERATING SYSTEM TO EXAR OS ACCORDING TO SOURCES, A NOD TO EXTENDING REALITY ENCOMPASSING AUGMENTED AND VIRTUAL REALITY, THEIR FIRST MAJOR NEW PRODUCT CATEGORY SINCE THE APPLE IN 2015. WHO HAD THE SCOOP? BLOOMBERG'S MARK GURMAN, OF COURSE. EXAR OS, WHAT'S THE THINKING
BEHIND IT? MARK: THANK YOU SO MUCH FOR HAVING ME. ORIGINALLY THIS MIXED REALITY OPERATING SYSTEM, THEY CALLED IT REALITY OS BUT NOW THEY CALL IT ROS. IT'S SHORTER AND MORE TRANSLATABLE ACROSS MANY GEOGRAPHIES. REALITY IS NOT A WORD THAT'S
VERY UNIVERSAL. IT'S NOT A UNIVERSAL WORD, THEY NEEDED MORE OF A UNIVERSAL TERM, WHICH IS WHY THEY ARE LEANING TOWARDS EXAR OS AND A TRADEMARK EXAR OS IN SEVERAL COUNTRIES AND THEY ARE FIGHTING FOR THAT TRADEMARK IN THE U.S. AS WELL WITH AN UNRELATED CHINESE COMPANY THAT COINCIDENTALLY FILE FOR THE NAME BACK IN MARCH. ED: IN REAL TERMS THIS IS A MARKET THAT META DOMINATES. WHAT'S THE TIMELINE FOR APPLE
TO BRING THE PRODUCT TO MARKET? MARK: IT'S STILL A PRETTY SMALL MARKET BUT TECHNICALLY META IS A DOMINANT PLAYER THERE WITH QWEST, SONY WITH PLAYSTATION VR. THERE'S A NEW ONE COMING SOON RELAY ARE A BIG LAYER THERE. HTC, LENOVO. SAMSUNG A LITTLE BIT. PARTNERSHIPS BACK IN THE DAY. IN TERMS OF APPLE, 2023 IS GOING TO BE THE YEAR OF THE APPLE HEADSET. IT'S GOING TO HAVE MIXED REALITY VERSION OF MESSAGES, MAPS, FACETIME, GAMES, VIDEO WATCHING, TV PLUS. YOU NAME IT.
LIVE SPORTS STREAMING AND VIRTUAL REALITY IN A 3D LIKE ENVIRONMENT. IT WILL BE THE HOT PRODUCT FOR 2023, THE NEXT BIG THING FROM APPLE, INTRODUCED SOMETIME IN THE MIDDLE OF THE YEAR MOST LIKELY END IT WILL BE QUITE EXPENSIVE. APPLE HAS BEEN LOOKING AT PRICE POINTS BETWEEN $2000 AND $3000. THE MOST ADVANCED MIXED REALITY HEADSET ON THE MARKET TODAY, REALLY GOING FULL THROTTLE ON THOSE TECHNOLOGIES. IT WILL HAVE THE BEST CAMERAS
AND ALSO THE BEST DISPLAYS. THE REAL MAGIC OF THE HEADSET IS HOW APPLE IS GOING TO BE ABLE TO BLEND THEM IN A WAY THAT YOU HAVEN'T SEEN OTHERS DO SO FAR. ED: ALL RIGHT, 2020 THREE WILL BE THE YEAR OF THE APPLE HEADSET, YOU HEARD IT YOUR FIRST . PROFITABILITY, WE WILL DISCUSS
THAT AND MORE WITH THE KLEINER'S CEO, NEXT. THIS IS BLOOMBERG. >> BLACK FRIDAY WAS A BOOM TIME FOR BUY NOW PAY LATER. FINANCIAL PRODUCTS THAT LET YOU PAY IN INSTALLMENTS IN THE USE SKYROCKETED DURING THE HOLIDAY SHOPPING EXTRAVAGANZA. ADOBE SAID THAT THE USE CLIMBED 68% COMPARED TO PREHOLIDAY.
ONE PROVIDER SAID THAT THEIR USE ACTUALLY ROSE 120% COMPARED TO THE PREHOLIDAY SEASON. DOES THIS MEAN WE ARE SETTING OURSELVES UP OR A DEBT HEADACHE IN THE FUTURE? THEY PROMISE INTEREST-FREE PAYMENTS THAT ARE ONLY FREE IF YOU FOLLOW THE RULES. SO CHECK THAT SMALL PRINT. IF IT'S A LONGER-TERM PLAN, YOU COULD BE UP TO 30% IN TERMS OF INTEREST COSTS. MAYBE IF YOU DO A LATE FEE OR HAVE TO RESCHEDULE PAYMENT, IT COULD COSTS YOU BETWEEN ONE DOLLARS AND $10. 11% OF ALL BORROWERS USING FELL BEHIND SCHEDULE AND PAYMENTS IN 2021. IF YOU ARE 18 TO 29 THE NUMBER GROWS. ED:
THAT WAS OF COURSE CAROLINE HYDE THERE ON THE BUY NOW PAY LATER TREND OF THE HOLIDAY SHOPPING SEASON. WE TOOK TO TWITTER TO ASK OUR AUDIENCE ABOUT IT. WHILE MPL GAINS GROUND IT SEEMS THAT ACED ON OUR WHOLE THAT THE CREDIT CARD IS STILL KING WHEN IT COMES TO THE PREFERRED MEANS OF SPENDING. I WANT TO BRING IN SEBASTIAN
FOR MORE ON THIS. WE ARE GOING TO TALK ABOUT YOUR EARNINGS BUT FIRST, BY NOW PAY LATER, I BET YOU'VE GOT A PRETTY INTERESTING TAKE ON THE VIEW ABIDE ALIPAY LATER. --BY NOW PAY LATER. SEBASTIAN: FIRST OF ALL WE THINK OF
OURSELVES AS A PAYMENT NETWORK. AND WE ARE ASSOCIATED WITH CREDIT AND WITH THAT SAID I DO THINK THAT BUY NOW PAY LATER IS BETTER FORMULATED THAN A CREDIT CARD. IT'S NOT ROWING AGAINST ALL YOUR SPENDING. IT'S ONLY FOR SINGLE TRANSACTIONS AND IT HAS A FIXED INSTALLMENT DUE. WE THINK GENUINELY SPEAKING IF MORE CONSUMERS 10 YEARS FROM NOW HAVE DEBIT CARDS AND USE THIS FOR OCCASIONAL PURCHASES, WE WILL SEE A BETTER WORLD.
LOSSES ON PORTFOLIOS ARE TENDER 20% LESS, SO I THINK THAT IS KIND OF SOME INDICATIONS OF THIS BEING A HEALTHIER FORM OF CREDIT. BUT IT IS STILL CREDIT, RIGHT? LET'S BE CLEAR ABOUT THAT. ED: YOU JUST POSTED THIRD-QUARTER EARNINGS. IMPROVED ORDER ON QUARTER BUT
YEAR ON YEAR WORRYING. YET YOU HAVE A GOAL TO PUSH PROFITABILITY. HOW DO YOU ENSURE, REASSURE YOUR INVESTORS THAT YOU ARE ON THE PATH TO PROFITABILITY? SEBASTIAN: LAST YEAR OBVIOUSLY INVESTOR SENTIMENT VERY DIFFERENT. EVERYONE WAS ASKING US TO LEAN INTO THE FUTURE AND WAS REWARDING US, RIGHT? LOOKING BACK NOW IF YOU THINK ABOUT AT THAT POINT IN TIME WHERE WE WERE AT, THEY WERE CONSUMING ABOUT 2% DILUTION ON AN ANNUAL BASIS. IT WASN'T CRAZY BUT THERE'S OBVIOUSLY A BUSINESS CHANGE. WE HAD THE BENEFIT HERE OF BEING PROFITABLE IN 1890 WHEN WE INVESTED HEAVILY IN THE U.S.
MARKET. WE KNOW HOW TO MAKE MONEY. OUR EUROPEAN BUSINESS HAS $1 BILLION IN GROSS PROFIT ANNUALLY. SO WE JUST DECIDED WE HAD TO TAKE THE TOUGH DECISIONS. WE STARTED BEING MORE
CONSERVATIVE ON THE UNDERWRITING IN JANUARY WITH INCREASED CONSERVATIVES IN MAY IN COMBINATION WITH REDUCING OUR INVESTMENT INTO LONG-TERM SHE SURE. PRESENTING A PLAN. THE COMPARISON RIGHT NOW ISN'T REALLY RELEVANT. IT CAME IN IN MAY AND JUNE. WE REDUCED OUR LOSSES BY 42%. OUR INVESTORS FEELING CONFIDENT? THE AMBITION THAT WE SET OUT WHEN WE RAISED MONEY IN MAY AND JUNE TO RAISE PROFITABILITY AGAIN IS SOMEWHERE IN THE MONTH BY MONTH BASIS AND IT'S ACHIEVABLE WHERE WE ARE ON TARGET TO BE BACK IN THAT.
ED: THE U.S. IS AN INTERESTING ONE WITH THAT, CUSTOMERS JUST GONE. WHAT DID YOU LEARN ABOUT THE MARKET AND WHAT DID THE EXPANSION MEAN GOING FORWARD? SEBASTIAN: SUPER EXCITED U.S., IN GENERAL E-COMMERCE RIGHT NOW EVERYONE ISN'T REALLY COMPARING APPLES AND APPLES. OR APPLES AND BANANAS. IN SAN FRANCISCO LAST YEAR THERE WAS NO ONE IN THE STREET AND IT WAS IMPOSSIBLE TO GET A MEETING BECAUSE THERE WERE COVID RESTRICTIONS EVERYWHERE. THE COMPARISONS ARE NOT
ENTIRELY THERE BUT WE HAVE 90% GROWTH YEAR ON YEAR OVER LAST YEAR. I THINK THAT NORMAL CONSUMERS IN THE U.S. ARE TIRED OF DECKARD. EVERYONE GO2NET CREDIT CARDS EXPLAINED AND SEE THE TACTICS THEY HAVE APPLIED AGAINST THE BEST INTEREST OF THEIR CUSTOMERS. YOU'VE SEEN THE SHIFT. BUT IT IS STILL THE BEGINNING. REMEMBER, WHERE WE ARE ACTIVE THE PROCESS IS MORE THAN HALF OF ALL E-COMMERCE PAYMENTS, RIGHT? IT TELLS YOU SOMETHING ABOUT HOW EFFECTIVE IT CAN BE BUT IT TAKES TIME TO GET THERE. ED: QUICKLY, SEBASTIAN, I KNOW YOU STAYED LATE IN SWEDEN.
LAYOFFS IN THE INDUSTRY. LAYOFFS FOR YOU? SEBASTIAN: OBVIOUSLY UNFORTUNATELY WE HAD TO TAKE A TOUGH DECISION BACK IN MAY, A LITTLE EARLIER THAN OTHER COMPANIES. BECAUSE YOU KNOW I HAD THE BENEFIT OF HAVING DONE THIS FOR 17 YEARS, PART OF THE COMPANY BACK IN 2007, 2008, OUR AMBITION WAS TO TAKE THE TOUGH POSITION THAT WE UNFORTUNATELY HAD TO TO SHIFT SENTIMENT TO MAKE THE CHANGES. WE HOPE THAT WE HAVE DONE WHAT
WE NEED TO DO AND HAVE CONSIDERED THESE MACROECONOMIC ENVIRONMENTS AS BEING HAVING DONE WHAT WE NEED TO DO. ED: THANK YOU. CHIPMAKER TSMC WILL OFFER ADVANCED FOUR NANOMETER CHIPS WITH THEIR NEW $12 BILLION PLANT IN ARIZONA IN 2024 AFTER U.S. CUSTOMERS LIKE APPLE PUSH TO THE COMPANY TO DO SO, ACCORDING TO SOURCES.
DEBBIE WU REPORTED THE SCOOP. DEBBIE WHAT WILL THIS BE DOING WHEN THEY OPEN THE PLANT? >> LIKE YOU SAID, TSMC IS ANNOUNCING NEXT TUESDAY THAT THEY WILL BE MAKING ADVANCED FOUR NANOMETER CHIPS IN 2024. IT'S AN UPGRADE FROM THE ORIGINAL PLAN AFTER CUSTOMERS LIKE APPLE URGED THEM TO MAKE MORE ADVANCED CHIPS IN AMERICA. SO THIS COMES AT A TIME WHEN TRADE TENSIONS AND SUPPLY-CHAIN DISRUPTIONS OVER THE PAST FEW YEARS HAVE SORT OF PUSHED THE ADMINISTRATION TO BRING MORE CHIP MANUFACTURING BACK TO AMERICA, TO MAKE SURE THAT MORE ADVANCED CHIPS ARE MADE ON U.S. SOIL. ED: MY UNDERSTANDING IS THAT THERE WILL BE A PRETTY BIG PARTY WHEN THIS IS HELD. DEBBY:
YES, THIS CEREMONY IS TO CELEBRATE A KEY CONSTRUCTION MILESTONE OF THEIR FIRST ADVANCED PLANT IN THE U.S. AND IN ATTENDANCE WILL ALSO BE THE CEO AND MEDIA CHIEF. AS WELL AS THE APPLE CHIEF EXECUTIVE, TIM COOK, SCHEDULED TO ATTEND THE EVENT NEXT TUESDAY. ED: FOUR NANOMETER TECHNOLOGY. LET'S DIG INTO IT.
WHY DO WE CARE FITS FIVE BANG NANOMETERS OR FOUR NANOMETERS. WHY IS THAT IMPORTANT FOR CUSTOMERS? DEBBY: IT'S ACTUALLY ALSO IMPORTANT FOR THE BIDEN ADMINISTRATION, THEY ARE HOPING THAT THE LATEST, MOST CUTTING EDGE CHIPS WILL BE MADE IN THE U.S. EVENTUALLY. SO RIGHT NOW THE U.S. IS SORT OF LIKE FALLING BEHIND ASIA ONE OR TWO GENERATIONS WHEN IT COMES TO CHIP MANUFACTURING TECHNOLOGIES. THE BIDEN ADMINISTRATION HAD HOPED TO PREVENT FUTURE DISRUPTIONS AND TO MAKE SURE THAT AMERICA WILL STAY AHEAD IN THEIR COMPETITION WITH CHINA ON THAT FRONT. EVENTUALLY, WHAT KIND OF TECHNOLOGIES WILL CHIPMAKERS BE ABLE TO OFFER ON U.S. SOIL?
THAT'S OF UTMOST IMPORTANCE FOR THE GOVERNMENT. NOT JUST FOR COMPANIES. ED: THE WHOLE STORY IS ABOUT EXPANDING AND ON SHORING MANUFACTURING IN THE UNITED STATES. WHO ARE THE BIGGEST NAMES IN THE WORLD OF SEMI CONDUCTORS THAT RELY ON TSMC? DEBBY: THOSE COMPANIES INCLUDE APPLE, NVIDIA, AND QUALCOMM. AT THE SAME TIME, INTEL, THEY
MAKE THEIR OWN SHIPS AND DO RELY ON TSMC FOR SOME OF THEIR PRODUCTION. THEY WILL ALSO ANNOUNCE NEXT TUESDAY THAT THEY HAVE COMMITTED TO BUILD A SECOND PLANT IN ARIZONA TO MAKE EVEN MORE ADVANCED CHIPS TO HELP AMERICAN COMPANIES. ED: GREAT REPORTING, DEBBY, THANK YOU VERY MUCH. COMING UP, THE LATEST IN THE WAVE OF TECH LAYOFFS. AS WE HAD TO BREAK, LET'S LOOK AT SHARES OF AMC ENTERTAINMENT, JUMPING THE MOST IN SIX MONTHS AFTER INVESTORS PILED INTO BULLISH BETS ON THE MEME STOCKS THAT WE HAVE BEEN COVERING HERE OVER THE LAST YEAR. THIS IS BLOOMBERG. ♪ ED: TIME NOW FOR TALKING TEXT -- TECH.
SIRIUS XM IS THE LATEST TO ANNOUNCE JOB CUTS IN RESPONSE TO FALTERING REVENUE. THEY GREW THREE .7% IN THE THIRD QUARTER BUT ANALYSTS ARE FORECASTING MODEST GROWTH, JUST 1%. ALL OF THIS COMES AS THE CONSULTANCY FIRM CHALLENGE GRAY CHRISTMAS SAYS THE TECH SECTOR WAS HIT PARTICULARLY HARD END OF THE 77,000 GOT -- JOBS ANNOUNCED TO BE CUT, 53,000 CAME FROM TECH. NO SURPRISE THERE AS THE WEST COAST WAS HIT ESPECIALLY HARD BUT NOT JUST IN THE U.S.. THIS IS A GLOBAL STORY. IN IRELAND FOR INSTANCE TECH COMPANIES RANGING FROM TWITTER, INTEL, STRIPED, META-, ALL AXING JOBS, RAISING CONCERNS WITH THE EUROPEAN COMMISSION IN ABOUT TECH COMPANIES AND WHAT THEY PLAN TO DO NEXT, PARTICULARLY THOSE CAUGHT UP IN THE NARRATIVE AROUND PRIVACY RULES.
DEFINITELY ONE TO WATCH GOING FORWARD. STICK WITH US, COMING UP ON THE SHOW WE SPEAK TO THE CFO OF VISA. IMPORTANT. SPENDING, SPENDING, SPENDING. CREDIT CARDS, YOU DON'T WANT TO MISS IT. WHY? HOLIDAY SEASON WITH THE VISA CFO, COMING UP NEXT. THIS IS BLOOMBERG. ♪ ED: SPENDING SHOWS SIGNS THAT THE CONSUMER REMAINS RESILIENT IN AN ECONOMIC DOWNTURN.
MY GUEST IS THE CFO OF THE SETS. WHERE DO THINGS STAND? WE ARE IN THE BACK STAGES OF THE HOLIDAY SHOPPING TIME. WHAT SIGNS IS VISA SEEING? >> YOU USED THE WORD RESILIENT. I WOULD SAY THAT IS PROBABLY THE BEST ADJECTIVE TO USE TO DESCRIBE THE STATE OF THE U.S.
CONSUMER. WE HAVE BEEN REMARKABLY STABLE ALL YEAR. WE LIKE TO COMPARE THINGS TO PREPEND OUT TO GET A CLEAN LOOK AND ITS AMAZING HOW STABLE THINGS HAVE BEEN. WE ARE 46% AHEAD ALMOST DAY BY DAY BY WEEK AND WE JUST RELEASED NUMBERS ON THE 21ST OF NOVEMBER AND IN THE FIRST THREE WEEKS OF NOVEMBER LEADING INTO THE HOLIDAY, WE WERE UP ROUGHLY 47% FROM 2019 UP ABOUT 9% OVER LAST YEAR.
THE HOLIDAY WEEK THE 21ST THROUGH THE 27TH WAS ROUGHLY IN LINE YEAR-OVER-YEAR ALSO HIGH SINGLE DIGITS. WE CAN'T COMPARE TO 2019 BECAUSE THANKSGIVING WAS LATER THAT YEAR. REMARKABLE STABILITY, REMARKABLE RESILIENCE I THINK THAT'S THE BEST WAY TO DESCRIBE THE U.S. CONSUMER. ED: RIGHT NOW, WE ARE A BIT CONCERNED WITH CREDIT. WE ARE TALKING ABOUT THE IMPACT OF HIGHER RATES ON THE CONSUMER. ALSO ABOUT BUY NOW PAY LATER.
DO YOU HAVE ANY SENSE OF THE SPLIT ON CONSUMER SPEND BETWEEN DEBIT AND CREDIT? WHAT RISKS ARE THE CONSUMERS TAKING RIGHT NOW? >> IT HAS BEEN ROUGHLY THE SAME HOST OF THE YEAR. -- MOST OF THE YEAR. DEBIT HAS BEEN STRONG RELATIVE TO 2019.
EVEN IN NOVEMBER, IT WAS UP 50% OVER 2019 SO DEBIT HAS BEEN RESILIENT. CREDIT WAS UP 38% OVER 2019 ALSO HIGH SINGLE DIGITS OVER LAST YEAR. THERE IS NO SENSE OF ANY CONSUMER STRESS ON THE CREDIT SIDE. DEBIT HAS STAYED RESILIENT EVEN
AS CREDITORS COME BACK. ALL IN ALL, CONSUMER SPENDING HAS STAYED GENERALLY THE SAME. THIS CHANGED A LOT BELOW THE SURFACE. PEOPLE ARE BUYING DIFFERENT THINGS, THEY HAVE ADJUSTED TO INFLATION AND SO ON.
PEOPLE ARE BUYING MORE SERVICES THAN GOODS, MORE EXPERIENCES THAN PRODUCTS. THERE HAVE BEEN CHANGES IN WHAT PEOPLE BUY AS A RESULT OF INFLATION BUT WHAT PEOPLE ARE SPENDING REMAINS VERY HEALTHY. ED: WE MAY BE DON'T THINK A VASE AS A TECHNOLOGY COMPANY, BUT IT IS VERY MUCH A TECHNOLOGY COMPANY. -- VISA IS VERY MUCH A TECHNOLOGY COMPANY. YOU HAVE A NEW BOSS. HOW IS THAT GOING? >> HOPEFULLY NEXT YEAR WILL BE MORE OF THE SAME.
WE HAD A GOOD YEAR FY22. OUR REVENUES WERE UP WELL OVER 20%. PROFITS WERE UP. OUR NEW CEO HAS BEEN HERE A DECADE. HE AND I HAVE WORKED TOGETHER FOR A VERY LONG TIME. WE ARE VERY SAD TO SEE THE OTHER ONE LEAVE BUT THIS WAS VERY PLANNED AND EXPECTED. OUR STRATEGY REMAINS THE SAME.
WE HAVE GREAT MOMENTUM ON MULTIPLE FRONTS. WE HAVE TREMENDOUS GROWTH IN OUR CORE CONSUMER PAYMENTS BUSINESS. THERE ARE SIGNIFICANT OPPORTUNITIES IN OUR TWO NEW VECTORS OF GROWTH THAT GETS US INTO NEW USE CASES.
LIKE PERSON-TO-PERSON, IS THIS IS PAYING CONSUMERS AS WELL AS VALUE-ADDED SERVICES. I THINK YOU SHOULD EXPECT TO SEE MORE OF THE SAME AND WE FEEL VERY GOOD ABOUT WHAT'S AHEAD OF US. ED: YOUR NEW BOSS? >> YOU SHOULD HAVE HIM ON ONE OF THESE DAYS AND SEE FOR YOURSELF. RYAN IS A GREAT GUY. HE IS SMART, STRATEGIC. DEEPLY KNOWLEDGEABLE ABOUT THE BUSINESS AND VERY WELL-KNOWN TO OUR CLIENTS AROUND THE WORLD. WE WON'T MISS A BEAT AND HE WILL SET THE NEW AGENDA FOR THE FUTURE. ED:
I HAVE TO ASK YOU ABOUT FTX AND THE HISTORIC RELATIONSHIP BETWEEN VISA AND FTX. YOU HAD A DEBIT CARD PARTNERSHIP. MY UNDERSTANDING IS THAT YOU HAVE SEVERED ALL TIES WITH THEM. WOULD YOU EXPLAIN TO US WHERE
THAT STANDS TO CLARIFY BUT ALSO HOW DID FTX GET TO THAT STAGE OF RELATIONSHIP WITH YOU GIVEN WHAT WE KNOW NOW? >> WE DO BUSINESS WITH A LOT OF PARTNERS. WE DO THE BEST WE CAN TO MAKE SURE WE UNDERSTAND HOW THEY ARE DOING BUSINESS. LIKE A LOT OF OTHER PEOPLE LOOKING AT FTX FROM THE OUTSIDE, WE DIDN'T HAVE THE KNOWLEDGE THAT WE NOW HAVE ABOUT WHAT IS GOING ON. OUR VIEW IS WE DON'T HAVE A POSITION ON CRYPTOCURRENCIES PER SE WHETHER THEY ARE A GOOD THING OR BAD THING OR HOW MUCH BITCOIN SHOULD BE WORTH OR NOT. OUR JOB IS TO FACILITATE WHAT
PEOPLE WANT TO BUY AS LONG AS IT IS LEGAL AND IN COMPLIANCE WITH REGULATION. ALL INDICATIONS WERE THAT FTX WAS IN COMPLIANCE WITH ALL REGULATIONS. BITCOIN AND OTHER CRYPTOCURRENCIES ARE LEGAL AND WE WOULD ENABLE PEOPLE TO DO THINGS THAT ARE ILLEGAL AND IN COMPLIANCE WITH REGULATIONS. CLEARLY WE ARE AS SURPRISED AS EVERYONE ELSE HAS BEEN ABOUT WHAT WAS REALLY GOING ON AT FTX. WE NO LONGER HAVE A
RELATIONSHIP WITH THEM. WE HAD NO FINANCIAL EXPOSURE TO THEM. WE WERE PRIMARILY ENABLING PEOPLE TO BUY AND SELL CRYPTOCURRENCIES IF THEY WANTED TO BUY THINGS ON FTX MUCH LIKE WE WOULD DO WITH ANY OTHER EXCHANGE. IN ANY CASE, CLEARLY THIS HAS BEEN AN EYE-OPENER FOR EVERYBODY. WE WILL ALL STEP UP OUR DILIGENCE AND HOPEFULLY, THERE WILL BE FURTHER REGULATORY ACTIONS THAT MAKE THIS ALL SAFER FOR ALL INVOLVED. ED:
BROADLY, HOW HAS THE CRYPTO CONTAGION OR WHAT WE HAVE SEEN IN THE MARKETS IMPACTED VISA? >> OUR EXPOSURE TO CRYPTO IS RATHER LIMITED. WE ARE LARGELY FACILITATORS FOR PEOPLE WANTING TO BUY CRYPTOCURRENCIES AND THAT IS A SMALL PART OF OUR BUSINESS. WE HAVE SOME AMOUNT OF CARD ASSURANCE BY CRYPTO PARTNERS SOME OF WHOM MAY NOT SURVIVE. SOME OF WHOM MAY SLOW DOWN SOME OF THEIR ACTIVITY SO IT MIGHT SLOW THINGS DOWN IN GENERAL, BUT ALL IN ALL OUR EXPOSURE DIRECTLY TO THE WHOLE CRYPTO ECONOMY IS FAIRLY LIMITED.
WE REMAIN OF THE VIEW THAT BLOCKCHAIN IS A SIGNIFICANT TECHNOLOGY. WE WILL REMAIN ENGAGED WITH BLOCKCHAIN'S, STABLECOINS. WE WILL OBVIOUSLY MONITOR THE SITUATION VERY CLOSELY.
BUT I WOULDN'T SAY IT HAS MUCH IMPACT ON US AT THIS POINT IN TIME. ED: VISA CFO, THANK YOU FOR JOINING US. WE HAVE BREAKING NEWS CROSSING THE BLOOMBERG TERMINAL. TRUMP SPECIAL MASTER REVIEW HAS BEEN HALTED BY A COURT. THE APPEALS COURT VACATES THE APPOINTMENT OF THE TRUMP SPECIAL MASTER. THE DOJ CAN RESUME USING SEIZED MAR-A-LAGO RECORDS IN ITS PROBE ACCORDING TO THE COURT. TRUMPS LAWYERS FACED A PANEL OF
JUDGES WHO WERE REVIEWING WHETHER THERE WERE LEGAL GROUNDS FOR A SPECIAL MASTER TO REVIEW THE DOCUMENTS THAT WERE SEIZED FROM THE PRESIDENT'S HOME AND MAR-A-LAGO. THE SPECIAL MASTER REVIEW HAS BEEN HALTED BY COURTS IN THE MAR-A-LAGO FIGHT. MEANWHILE, SHARES OF SALESFORCE DOWN AFTER THE COMPANY GAVE AN OUTLOOK ANALYSTS SAY REFLECTS A WEEK ECONOMIC ENVIRONMENT. IT ALSO ANNOUNCED THE EXIT OF THE CO-CEO NEXT MONTH LEAVING MARC BENIOFF AT THE HELM.
A SIMPLE QUESTION TO START, THIS IS THE SECOND TIME CO-CEO HAS LEFT SALESFORCE IN RECENT HISTORY. WHY? >> THAT'S THE MILLION-DOLLAR QUESTION RIGHT NOW. MARC BENIOFF HAS BEEN IN CONTROL OF THIS COMPANY FOR A VERY LONG TIME. THERE HAVE BEEN MULTIPLE MOMENTS WHEN IT APPEARS HE HAD FOUND HIS SUCCESSOR. HE HAS HAD MULTIPLE MENTEES WHO HAVE BEEN VERY PUBLIC AND PERSONAL. THEY HAVE GONE. IT IS DIFFICULT TO RUN A COMPANY, IT IS DIFFICULT TO FIND A SUCCESSOR, BUT SPECIFICALLY HERE AT HAS BEEN AN ISSUE. THIS IS THE SECOND CO-CEO TO
DEPART IN THREE YEARS. RIGHT NOW THERE ARE A LOT OF QUESTIONS ABOUT WHAT THIS MEANS FOR A COMPANY THAT IS LOOKING FOR A SUCCESSOR EVENTUALLY. NOT THE SECOND, BUT IN THE FUTURE. ED: WHAT'S INTERESTING IS NOW THE FORWARD-LOOKING QUESTION, WHAT DOES THIS MEAN FOR SALESFORCE AND MARC BENIOFF? DOES HE BECOME SOUL CEO? >> CURRENTLY YES HE BECOMES THE ONLY CEO. WHEN PEOPLE ASKED HIM IF YOU LOOKED FOR ANOTHER SUCCESSOR, HE DIDN'T ANSWER THE QUESTION DIRECTLY BUT THIS COMES AT A DIFFICULT TIME FOR SALESFORCE. THEIR GROWTH IS THE SLOWEST
SENSE IPO. THEY ARE UNDER PRESSURE FROM INVESTORS TO IMPROVE PROFITABILITY AND THEY ARE EXPERIENCING THE SAME DIFFICULT MARKET THAT EVERYONE ELSE IN THE INDUSTRY IS. BRAD WAS SEEN AS AN EVENHANDED SOMEONE TO HELP THE COMPANY BE MORE EFFICIENT. TO LOSE HIM IT'S A BAD TIME MOST PEOPLE WOULD SAY. ED: WE HAVE TALKED ABOUT IT A LOT, BRETT TAYLOR WAS ALSO CHAIRMAN OF TWITTER FOR THE COMPANY WAS BOUGHT BY ELON MUSK.
DID THAT HAVE ANY THING TO DO WITH IT? >> ONE THEORY A LOT OF PEOPLE HAVE BEEN SAYING IS HE HAD TO HAVE BEEN BURNED OUT. HE'S BEEN CO-CEO OF ONE OF THE BIGGEST COMPANIES IN THE INDUSTRY WHILE LEAVING ONE OF THE OTHER BIGGEST COMPANIES IN THE INDUSTRY FIGHTING THE RICHEST MAN IN THE WORLD. THE IDEA THAT BRETT TAYLOR IS READY TO GO BACK TO HIS ENTREPRENEURIAL ROOTS AND TAKE THINGS AT A DIFFERENT PACE, WE DON'T KNOW IF THAT'S WHAT HAPPENED BUT IT'S NOT HARD TO IMAGINE. ED: THANK YOU. COMING UP, HOW FTX IS IMPACTING TRUST IN CRYPTO EXCHANGE IS INCLUDING DERIVATIVES PLATFORM DYDX. THIS IS BLOOMBERG. ♪ >> THIS IS A SETBACK FOR CRYPTO, BUT THERE IS AN INEVITABILITY THAT DIGITAL ASSETS WILL BE PART OF OUR FUTURE. WE ARE GOING TO LEAN INTO THE
OPPORTUNITY SET THAT WE SEE. THERE WILL BE A LOT OF DISTRESSED ASSETS. WE ARE GOING TO BUILD FOR WHERE WE THINK THE PUBLIC WILL BE IN TWO YEARS. ED: AS SAM BANKMAN-FRIED'S EFFORT TO CREATE TRUST HAS BEEN HURT FOR FTX BUT ALSO HIS RIVALS. LET'S BRING IN DYDX CEO. THE QUESTION TO START WITH, IS THIS PEOPLE SHORTING CRYPTO, WHAT IS THE BEHAVIOR THERE? >> THE BIGGEST THING IS SOMEWHAT OF A MIGRATION FROM CENTRALIZED EXCHANGES LIKE FTX TO DECENTRALIZED EXCHANGES LIKE DYDX AND OTHERS. AT DYDX, WE ARE PROUD TO BE ONE
OF THE LARGEST DECENTRALIZED EXCHANGES. DECENTRALIZED EXCHANGES HAVE BECOME A SIGNIFICANT PART OF THE ECOSYSTEM OVER THE PAST FEW YEARS. CURRENTLY OVER ONE BILLION DOLLARS PER DAY IS TRADED ON DYDX. THAT IS STILL A SMALL PART OF THE PIE, BUT WE AND OTHER DECENTRALIZED EXCHANGES ARE NEW AND BEEN GROWING A LOT IN THE PAST COUPLE OF YEARS. WHAT HAS RECENTLY HAPPENED WITH FTX UNDERSCORES THE NEED FOR WHAT WE ARE BUILDING. ED: VOLUMES HAVE BEEN GROWING IMMENSELY IN YOUR SPACE.
IT'S STILL A FRACTION OF WHAT IS BEING PUT THROUGH CENTRALIZED PLATFORMS. WHEN DOES THAT EQUATION CHANGE? >> I THINK IT'S WENT TO TAKE A LONG TIME. RIGHT NOW, DECENTRALIZED EXCHANGES LIKE DYDX AND OTHERS ARE ROUGHLY 5% OF THE ENTIRE MARKET. WHEN IT COMES TO OVERALL CRYPTO TRADING VOLUME. THE THING WE HAVE TO REMEMBER ABOUT DECENTRALIZED EXCHANGES IS THEY ARE VERY NEW. THEY WERE JUST INVENTED ABOUT
FIVE YEARS AGO. ONLY IN THE PAST TWO YEARS OR SO HAVE THEY BECOME A SIGNIFICANT PORTION OF THE CRYPTO VOLUME AT ALL. IF YOU'RE ASKING THE QUESTION WHEN DO YOU -- WHEN DO DECENTRALIZED EXCHANGES BECOME BIGGER THAN CENTRALIZED EXCHANGES ON CRYPTO, IT'S A LONGER-TERM PLAY. I LIKE TO TELL MY TEAM AND EVERYONE ELSE I THINK IT'LL BE 5-10 YEARS FROM NOW.
IT IS CERTAINLY SOMETHING WE ARE BUILDING TOWARDS AND IT IS IN THE CARDS FOR THE FUTURE. ED: WE STARTED THIS SEGMENT TALKING ABOUT SAM BANKMAN-FRIED AND HOW HE'S BEEN SPEAKING PUBLICLY. HE WAS TRYING TO BUILD TRUST AND FTX, THAT TRUST IS DAMAGED. YOU ARE SEEING MORE BUSINESS, BUT WHY SHOULD ANYONE TRUST YOU ANYMORE THAN TRUSTING SAM BANKMAN-FRIED? >> THE BEAUTY OF IT IS YOU DON'T HAVE TO TRUST ME. YOU CAN TRUST THE CODE. HOW DYDX AND OTHER
DECENTRALIZED EXCHANGES WORK THEY ARE BASED ON HUMANS. THAT'S THE MAGIC OF WHAT WE ARE BUILDING. YOU CAN OPEN OUR SMART CONTRACTS, READ OUR AUDIT REPORTS AND ONLY TRUST THEM.
I DON'T EVEN HAVE ACCESS TO ANY OF THE FUNDS. SOMETHING LIKE WHAT HAPPENED ON FTX IS LITERALLY IMPOSSIBLE ON A WELL-FUNCTIONING DECENTRALIZED EXCHANGE LIKE DYDX. ED: ONE OF THE REASONS THAT DECENTRALIZED EXCHANGES ARE NOT MORE MAINSTREAM FOR BIGGER PLAYERS IS BECAUSE OF THE COMPLIANCE RISKS. THERE'S ALWAYS A RISK OF POTENTIAL LUNG -- MONEY LAUNDERING. HOW DO YOU CIRCUMVENT THAT ISSUE? >> WE RUN COMPLIANCE CHECKS ON THE PROTOCOL USING A LOT OF DATA THAT EXISTS ON THE BLOCKCHAIN.
WE DO THIS IN PARTNERSHIP WITH THIRD-PARTY VENDORS. THEN THAT'S INTERESTING ABOUT CRYPTOCURRENCY IS THEY ARE BOTH IN SOME WAYS MORE PRIVATE AND IN SOME WAYS MORE PUBLIC THAN TRADITIONAL FINANCE. ONE OF THE DUTIES OF DYDX AND OTHER EXCHANGES IS EVERYTHING THAT'S GOING ON IS TRAN PARENT -- TRANSPARENT. YOU CAN SEE THE FUNDS THAT EVERY ADDRESS IS USED. THAT IS ONE OF THE THINGS THAT
WE ARE ALSO PUSHING WEAVING FORWARDS. ED: THANK YOU. COMING UP, ELON MUSK LOFTY PROMISES WITH HUMID IMPLANT -- HUMAN IMPLANT TECHNOLOGIES. THIS IS BLOOMBERG. ♪ ED: GOING VIRAL TODAY, HOPES FROM ELON MUSK AT THE NEURAL LINK EVENT. ELON MUSK SAYS IT WILL BE READY TO PUT INTO HUMAN PATIENTS WITHIN SIX MONTHS.
HE SAID IT WILL ALLOW PEOPLE WITH DEBILITATING CONDITION TO COMMUNICATE. SARAH MCBRIDE COVERED AT EVENT FOR US. A CLASSIC ELON MUSK ON THE STAGE AFFAIR. TAKEAWAYS? >> WHILE THE REST OF US ARE STILL TRYING TO WRAP OUR MINDS AROUND IMPLANTS IN THE BRAIN, HE IS ALREADY THINKING ABOUT UPGRADES. HE SPENT A LOT OF TIME TALKING ABOUT HOW WOULD -- HOW YOU WOULDN'T WANT AN IPHONE NUMBER ONE IF YOU COULD GET THE LATEST VERSION AND IF IT DOESN'T WORK AS WELL, GET A THIRD OR FOURTH. ED: WE SHOULD POINT OUT THAT ELON MUSK HAS A TRACK RECORD STATING TIMELINES, GOALS, PREDICTED DATES THAT HE DOESN'T MEET.
IN THE CASE OF NEURALINK THAT IS ALREADY TRUE. >> YES. WHEN HE FIRST STARTED TALKING ABOUT NEURALINK, HE THOUGHT IT WOULD BE IN HUMANS BY NOW. HE SAID IN 2017 THAT 2021 IT WOULD BE IN PATIENTS, WIDE ADOPTION. THAT DEADLINE HAS OBVIOUSLY SLIPPED AND EACH YEAR, HE GETS ANOTHER DEADLINE THAT SLIPS WHICH IS PROBABLY MOTIVATING TO HIS STAFF. ED:
THERE WAS A DEMONSTRATION OF A MONKEY ESSENTIALLY THAT WAS THE RECIPIENT OF NEURALINK IMPLANT. THEY DEMONSTRATED THE USE OF THOUGHT TO TRANSLATE THAT INTO A DIGITAL SIGNAL. IT IS ASTOUNDING WHAT THEY CAN DO. THE TECHNOLOGY SEEMS TO BE
THERE. THE BIGGEST BLOCK TO BEING REAL APPEARS TO BE THE FDA. >> I WOULD SAY THAT'S FAIR. OTHER SIMILAR IMPLANTS HAVE GONE INTO PEOPLE IN THE PAST TO TREAT THINGS LIKE EPILEPSY AND PARKINSON'S. THE FDA OBVIOUSLY REALLY WANTS
TO MAKE SURE THESE ARE SAFE, THEY WON'T DEGRADE OVER TIME IN THE BRAIN. THEY HAVE A LOT OF QUESTIONS AND HE SEEMED REALISTIC ABOUT THAT. HE DID SAY THE FDA HAD ASKED SOME TOUGH QUESTIONS. ED: AND THAT TALKS WERE REGRESSING REAL.
HIS NEURALINK ON ITS OWN IN THIS FIELD? >> THERE ARE A LOT OF COMPANIES WORKING ON DIFFERENT VARIATIONS OF THIS TECHNOLOGY INCLUDING MANY FOUNDERS FROM NEURALINK WHO HAVE GONE ON TO START -- IT'S THERE WAS A BIG FOUNDING TEAM, MANY OF THOSE PEOPLE HAVE MOVED ON. THEY HAVE STARTED DIFFERENT COMPANIES. ONE FOUNDER HAS ACCOMPANIED SCIENCE THAT RELIES ON THE OPTICAL NERVE FOR IMPLANTS. THERE'S ANOTHER ONE PRECISION NEUROSCIENCE IN NEW YORK. THEN SOME THAT DON'T HAVE TIES TO NEURALINK SUCH AS SYNCHROTRON. ED: I'M I RIGHT IN THINKING, ELON MUSK SAID HE WOULD GET AN IMPLANT HIMSELF? >> YES HE ALSO SAID HE WOULD BE HAPPY TO PUT ONE IN ONE OF HIS CHILDREN. ED: INTERESTING. THIS IS THE MAN WHO SAID HE
WOULDN'T GET ON A SPACE -- SPACE LINK ROCKET UNTIL HE WAS SURE HE WOULD NOT DIE ON IMPACT. OUR PODCAST CAN BE FOUND ON APPLE'S PODCAST -- PODCASTS, SPOTIFY, I HEART. WE ARE EXPECTING SOME BIG NEWS OUT OF TWITTER WITH PROGRESS OF VERIFICATION, IS TWITTER BLUE COMING? THERE'S THREE CONFINED THE PODCASTS. -- THERE'S WHERE YOU CAN FIND THE PODCASTS. THIS IS BLOOMBERG.
♪
2022-12-02 17:43
Show Video
Other news