'Bloomberg Technology' Full Show (11/28/2022)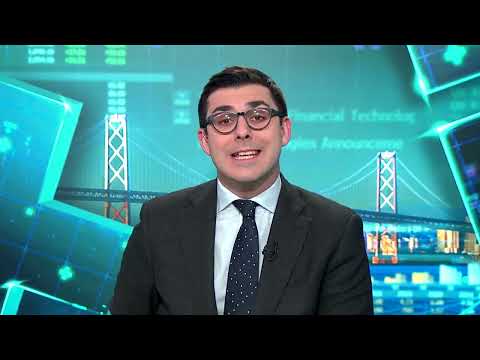 Show Video
CAROLINE: I AM CAROLINE HYDE IN BLOOMBERG'S WORLD HEADQUARTERS IN NEW YORK. ED: AND I AM ED LUDLOW IN SAN FRANCISCO. THIS IS "BLOOMBERG TECHNOLOGY." CAROLINE: UNCERTAINTIES AROUND CHINA'S COVID CURBS. WHAT UNREST MEANS FOR APPLE AND IPHONE PRODUCTION IN THE MONTHS AHEAD. ED:
PLUS, STICKING WITH APPLE, THE TECH GIANT IS BEING CALLED OUT BY NONE OTHER THAN ELON MUSK. THE PUTTER CHIEF TWEETING ITS CEO TIM COOK ASKING IF THE COMPANY QUOTE, HATES FREE SPEECH. CAROLINE: AND ANOTHER ONE BITES THE DUST. BLOCKFI HAS FILED FOR BANKRUPTCY IN THE AFTERMATH OF FTX IN THE U.S. GOVERNMENT IS AMONG ONE OF THE KEY CREDITORS. WE WILL EXPLAIN. BUT FIRST, LET'S CHECK IN ON THE MARKET BECAUSE TODAY WAS A DAY ONCE AGAIN OF FEDERAL RESERVE MACRO PICTURE IMPACT INDITEX STOCKS. S&P 500 OFF BY 1.5%.
SIMILAR MOVES IN TERMS OF THE NASDAQ OFF BY 1.6%. ONCE AGAIN FED SPEAK SEEMS TO IRK THE MARKET. THE LEADERS OVER AT THE NEW YORK FED JONG WILLIAMS, FOR JIM BULLARD, BOTH TALKING ABOUT THE NEED FOR FURTHER RATE HIKES PRE-RATES GO HIGHER -- RATE HIKES. IT HAS BEEN TRADING LOWER VERSUS THE U.S. DOLLAR. DOWN ABOUT 2% ON THE DAY. TODAY IT RESETS AND WE ARE CALLING IT FLAT. LET'S MOVE ON TO SEE WHAT WAS ALSO IRKING INVESTORS, THIS DAMPING ON SENTIMENT OF WHAT IS HAPPENING IN CHINA. THE PROTESTS.
WHAT IS INTERESTING IS THE NASDAQ GOLDEN DRAGON CHINA ACTUALLY RALLIED. WHY? WHY WHEN YOU SEE UNPRECEDENTED LEVELS OF PROTESTS VERSUS XI JINPING, VERSUS THE CONCERNS OF A COVERED LOCKDOWN? MAYBE, JUST MAYBE THE CHINESE STOCKS BEING TRADED IN THE U.S., SOMETHING THAT WILL MEAN A MOVEMENT TOWARDS REOPENING OF THE ECONOMY. UP 2.8%. ED:
E-COMMERCE, A REALLY BIG DRIVER IN THE MARKETS. AMAZON, ONE OF THE FEW STOCKS IN THE GREEN ON THE NASDAQ 100 ON MONDAY. PROBABLY THE BIGGEST POINT GAINER AS WELL. THERE IS OPTIMISM AROUND THE SALES OUTLOOK FROM BLACK FRIDAY GOING INTO CYBER MONDAY, WHICH IS ONGOING. THAT STOCK HIGHER BY AROUND .6%.
PIN DODO, REALLY INTERESTING EARNINGS FROM THE CHINESE E-COMMERCE GIANT HAVING THE BEST DAY SINCE AUGUST. AGAIN THAT STORY AS WELL PROBABLY A FACTOR THAT WHAT WE ARE SEEING PLAY OUT IN CHINA MIGHT RESULT IN A POLICY CHANGE WHICH WOULD BE -- DISNEY DOWN. THEY ARE GOING TO KEEP WITH IT WHEN IT COMES TO THE HIRING FREEZE AND THEIR MORNING ABOUT A MOVE FROM LINEAR TV. ACTIVISION WE WILL GET INTO LATER. APPLE WE HAVE TO TALK ABOUT THIS BECAUSE IT IS UNDER PRESSURE WITH WHAT WE ARE SEEING PLAY OUT IN CHINA AND THE IMPACT TO PRODUCTION AS WELL. CAROLINE: OVER THE LAST COUPLE OF DAYS APPLE DOWN 4.4%.
YOU HAVE BEEN DRIVING THAT STORY DOWN AND LET'S DIVE INTO MORE BECAUSE IT HAS BEEN GRIPPING THE ENTIRE WORLD. CHINA'S GROWING PROCESS AGAINST COVID CURVES IN A RECORD NUMBER OF INFECTIONS. HERE IS WHAT SOME BLOOMBERG TV GUESTS HAD TO SAY ABOUT THE SENSE OF UNCERTAINTY SWEEPING THROUGH CHINESE MARKETS. >> AS LONG AS WE ARE SEEING THE ONGOING COVID ZERO POLICY WE ARE NOT GOING TO SEE MUCH OF A STABILIZATION IN DOMESTIC DEMAND UNLESS THE GOVERNMENT REALLY MOVES AWAY FROM ITS TARGETED APPROACH. >> AT THIS POINT IT LOOKS LIKE A RAPID, OR A RECKLESS OPENING OF THE ECONOMY WILL BE WORSE FOR CHINA'S GROWTH. BECAUSE THE BIGGEST PROBLEM NOW OF COURSE IS IN THE LABOR MARKET.
>> FOR THE TIME BEING IT SEEMS THE OUTPERFORMANCE WE HAVE SEEN IN THE GREATER CHINA REGION COULD BE CAPPED IN THE VERY NEAR TERM. >> THE NEXT FEW MONTHS ARE CLEARLY GOING TO BE CHALLENGING BUT WE STILL FEEL COMFORTABLE THAT IN THE SECOND HALF, CHINA IS GOING TO BE A MUCH BETTER STORY FROM AN INVESTMENT PERSPECTIVE. >> INTERESTINGLY -- MERELY BECAUSE PEOPLE CANNOT TRAVEL.
WE ARE SEEING GOOD FOOT TRAFFIC IN THE MALL. CAROLINE: LET'S DIG INTO THE TECHNOLOGY IMPACT. DEBBY WU OVER IN WASHINGTON. AND OF COURSE YOU COVER FOXCONN, TAIWANESE COMPANIES AS WELL AS CHINESE. TALK TO US ABOUT WHETHER OR NOT THIS IS UNPRECEDENTED IN NATURE AND WHAT IT MEANS FOR BUSINESS AND THE ECONOMY IN CHINA RIGHT NOW. DEBBY: WHAT WE HAVE SEEN IS THIS IS BECOMING A CHALLENGING SITUATION FOR THE SUPPLY CHAIN IN CHINA ALTHOUGH THE WHITE HOUSE SAID TODAY THAT THEY DO NOT SEE A MAJOR IMPACT ON THE SUPPLY CHAIN FROM RECENT PROTESTS OR UNREST IN CHINA OVER THE WEEKEND.
AND IN THIS INSTANCE, FOXCONN OVER THE WEEKEND IS OFFERING, ASSISTING STAFF AND MONTHLY BONUS OF AS MUCH AS 1800 YEN TO CONTINUE WORKING FOR THE COMPANY IN CENTRAL CHINA THROUGHOUT DECEMBER AND JANUARY. THAT MEANS FOXCONN IS WORKING VERY HARD TO RETAIN WORKERS TO MAKE SURE THAT APPLE WILL HAVE ENOUGH IPHONES TO OFFER ITS CUSTOMERS THROUGH THE HOLIDAY QUARTER. AND OUR COLLEAGUES IN ASIA HAVE REPORTED EARLIER THIS WEEK THAT APPLE AND FOXCONN COULD FACE A SHORTFALL OF AS MANY AS 6 MILLION UNITS OF IPHONE PROS, THE MOST SAUGHT AFTER MODELS THIS YEAR DUE TO REASONS AT THE PLANT IN CENTRAL CHINA. ED: WE HAD ANY SENSE OF WHEN THINGS ARE GOING TO NORMALIZE FOR APPLE IN TERMS OF THE PRODUCTION LINE? YOU MENTIONED THE SIX MILLION UNITS SHORTFALL. THE SOURCE ALSO TOLD BLOOMBERG THERE WAS CONFIDENCE THEY COULD MAKE UP GROUND IN 2023. DEBBY: YES, BUT AT THE SAME TIME THE
SITUATION REMAINS FLUID BECAUSE WE ARE NOT SURE WHETHER THERE'S GOING TO BE A FULLER LOCKDOWN IN THE REGION WHICH COULD HAVE AN IMPACT ON THE SITUATION. ANOTHER PERSON FAMILIAR WITH THE SITUATION HAS TOLD BLOOMBERG THAT WORKERS AFFECTED BY ONGOING LOCKDOWNS BEING UNABLE TO RETURN TO WORK AT THE FOXCONN PLANT IN CENTRAL CHINA IS A MAJOR FACTOR AFFECTING PRODUCTION AS WELL. SO I GUESS WE JUST HAVE TO WAIT AND SEE WHAT HAPPENS OVER THE NEXT COUPLE OF WEEKS. ED: OK.
DEBBY WU, THANK YOU VERY MUCH. LET'S CONTINUE THE CONVERSATION NOW WITH SCOTT MOSKOWITZ, GEOPOLITICAL RISK ANALYST FOR MORNING CONSOLE. THE QUESTION WE GO TO NOW IS, IS THIS A FLASHPOINT, OR IS THIS GOING TO BE AN EXTENDED PERIOD OF POLITICAL, SOCIAL DISRUPTION IN CHINA IN RESPONSE TO WHAT IS ESSENTIALLY POLICY FROM THE CHINESE GOVERNMENT? SCOTT: THANKS FOR HAVING ME. I THINK THAT IS AN EXCELLENT
QUESTION. CERTAINLY THESE PROTESTS ARE UNPRECEDENTED. THEY ARE UNLIKE ANYTHING WE HAVE SEEN. THE QUICKNESS WITH WHICH THEY HAVE SPIRALED AND THE FACT THAT THEY ARE TAKING PLACE ACROSS MULTIPLE CITIES AND MULTIPLE GEOGRAPHIES, AND THAT SOMEHOW PEOPLE IN ONE CITY SEEM TO BE AWARE OF PEOPLE IN OTHER CITIES WHO ARE PROTESTING AND WHO ARE DRAWING INSPIRATION FROM EACH OTHER, THAT IS SOMETHING THAT WE RARELY SEE IN CHINA, WHERE THE STATE IS REALLY SO GOOD AT ATOMIZING THESE THINGS AND SWEEPING THEM UNDER THE RUG. THIS IS GOING TO BE MUCH HARDER
TO PUT BACK IN THE BOTTLE, SO TO SPEAK. CAROLINE: ALREADY OF COURSE, MANY AN INTERNATIONAL COMPANY HAS BEEN WORRIED ABOUT DOING BUSINESS IN CHINA BECAUSE OF THE LOCKDOWNS AND A HEALTHY DOSE OF POLITICAL TENSIONS BETWEEN THE U.S. AND CHINA. OVER THE WEEKEND THE NEWS THAT ZTE AND THE LIKES OF HUAWEI WILL NOT BE ABLE TO SELL PRODUCTS INTO THE U.S. HOW DOES THIS AFFECT U.S. CHINA RELATIONS GOING FORWARD? SCOTT: I DON'T KNOW HOW MUCH BEARING THIS HAS SPECIFICALLY ON U.S. CHINA RELATIONS, BUT U.S. OFFICIALS HAVE TO TREAD
CAREFULLY HERE. BECAUSE THEY WANT TO SHOW SUPPORT AND EXPRESS SUPPORT FOR ANY KIND OF FREE AND OPEN PROTEST, ESPECIALLY ONE THAT MIGHT SIGNAL A GREATER DESIRE EVEN FOR DEMOCRACY THAT SOME PEOPLE HAVE BEEN TALKING ABOUT, WHICH IS VERY RARE. BUT THE SECOND U.S. OFFICIALS STEP IN AND START SAYING HOW MUCH THEY SUPPORT IT, CHINA CAN LATCH ONTO THOSE SORTS OF NARRATIVES AND SPIN IT AS THIS IS SOMETHING THAT WAS COOKED UP BY THE U.S., START GOING TO THIS CONSPIRACY THEORY PROPAGANDA. SO, THAT IS SOMETHING THEY HAVE TO TREAD VERY LIGHTLY, NOT JUST BECAUSE THEY DON'T WANT TO MAKE THE PROTESTERS LOOK BAD, BUT ALSO BECAUSE THAT COULD ALSO REALLY HARM U.S.
CHINA RELATIONS , WHICH ARE JUST STARTING TO RECOVER AFTER THE XI/BIDEN MEETING. ED: EARLIER I SPOKE TO THE CFO OF A CHIPMAKER THAT HAS A SIGNIFICANT FOOTPRINT IN CHINA. THIS IS WHAT HE HAD TO SAY ABOUT THE SITUATION. >> WE HAVE REALLY IMPROVED OUR RESILIENCE A LOT OVER THE PAST QUARTERS, MONTHS AND YEARS. AND THEREFORE WE ARE LOOKING AT WITH CONCERN THAT UP UNTIL NOW THERE IS NO DIRECT IMPLICATION VISIBLE ON OUR OPERATIONS IN CHINA OR THE REGION. AND WE HAVE BACKUP PLANS IN
CASE IT BECOMES NECESSARY TO MAKE ADJUSTMENTS. ED: WHEN I LISTEN TO HIM, HE MAKES IT SEEM LIKE THIS IS JUST THE LATEST IN A STRING OF ONGOING DISRUPTION. WHAT IS YOUR ASSESSMENT ABOUT THE REALITY OF LIFE ON THE GROUND AND OPERATING IN CHINA RIGHT NOW? SCOTT: I DON'T THINK THIS HINTS THAT EVERYTHING HAS GROUND TO A HALT, BUT I DO GET THE SENSE THAT WE ARE IN SORT OF A WAIT-AND-SEE MOMENT. IT DOES NOT SEE LIKE THEY HAVE
ABLE TO DISPERSE THESE CROWDS. THEY MISSED THE WINDOW ON CENSORING AND ISOLATING IT RIGHT AWAY. EVEN AS THEY START TO DO THAT, PEOPLE KNOW THESE PROTESTS ARE GOING ON AND THEY ARE AWARE. PEOPLE ARE SHOWING UP WITH
BLANK PIECES OF PAPER -- THAT HAS BEEN A REAL PROP OF THE PROTEST. WHETHER IT IS GRINDING TO A HALT, YOU TALKED ABOUT EARLIER THE PROTESTS IN GUANGZHOU, BUT THOSE WERE MORE ISOLATED. I GET THE SENSE THESE ARE MORE URBAN AND MIDDLE-CLASS PROTESTS. WE HAVE NOT SEEN SO MUCH LABOR
PROTEST OUTSIDE OF THAT. SO IT IS A QUESTION, BUT THERE IS A LOT OF UNCERTAINTY AND WE KNOW SOMETIMES COVID LOCKDOWNS HAVE BEEN USED ALMOST POLITICALLY. SO ANYTHING IS ON THE TABLE. WE WILL WAIT AND SEE HOW THIS WILL UNFOLD. CAROLINE: I KNOW IN SOME WAYS WHAT HAS OCCURRED AT FOXCONN, IPHONE CITY AS IT IS KNOWN, IS SOMEWHAT DIFFERENT TO WHAT IS HAPPENING NOW ON THE STREETS OF BEIJING AND SHANGHAI, BUT THEY ARE RELATED.
A LOT OF THIS IS FRUSTRATION ABOUT HOW PEOPLE SURVIVED AMID THESE LOCKDOWNS. MANY HAVE BEEN LOOKING AT APPLE, THEIR EXPOSURE BEING SIGNIFICANT, THAT THEY JUST DID NOT BUILD ENOUGH ALTERNATIVES. THEY WERE TOO HEAVILY DEPENDENT AS A SUPPLY CHAIN ON CHINA AND DID NOT DO MUCH TO REALLY DISPERSE THAT. DO YOU THINK COMPANIES ARE NOW
SIGNIFICANTLY MOVING AWAY FROM A CHINESE SUPPLY CHAIN, OR WILL THEY LOOK TO JUST THINK THIS IS AN EPISODE? SCOTT: I THINK YOU ARE ABSOLUTELY RIGHT AND I THINK IT PREDATES THIS. I THINK IT WAS OVER THE SUMMER, AFTER HOW SPEAKER PELOSI VISITED TAIWAN AND THERE WAS THAT DEEPLY JINGLE WEST MILITARY REACTION. PEOPLE GOT REALLY SPOOKED AND THEY STARTED TO ENVISION A FUTURE WHERE CHINA MIGHT BECOME FOR A LOT OF MULTINATIONAL COMPANIES, GEOPOLITICALLY OFF-LIMITS. AND THEY ALL STARTED TO SCRAMBLE AND THINK, WOW, WE NEED TO LOOK AT SERIOUS CONTINGENCY PLANNING. THINGS ONLY SEEMED TO GET WORSE FROM THERE.
THAT IS WHAT WE SAW IN OUR DATA. RELATIONS SEEM TO GET WORSE AND WORSE, BILATERAL NEGATIVITY ONLY GOT WORSE. THEN THIS REALLY DID SEEM TO BE AFFECTING CHINA AND THE U.S.. PEOPLE WERE CONCERNED. XI AND BIDEN MET, IT SEEMED TO
CALM TEMPERATURES. THEN THIS HAPPENS. ED: SCOTT, WE ASKED OUR AUDIENCE WHAT IS TOP OF MIND FOR THEM, SPECIFICALLY WITH APPLE. THEIR ANSWER VERY CLEAR -- WORKING CONDITIONS. MY QUESTION TO YOU, DOES WORKING CONDITIONS, WHAT WE SEE ON THE STREETS, DO WE SEE A POLICY PIVOT FROM THE CHINESE GOVERNMENT? SCOTT: YEAH, I THINK ONE THING IS THAT THE GOVERNMENT IS SOMETIMES MORE RESPONSIVE THAN PEOPLE REALIZE IN CHINA BECAUSE THEY DO NOT HAVE THE RELEASE VALVE OF ELECTIONS LIKE WE HAVE. SO THEY ARE GOING TO HAVE TO MOVE IN ORDER TO QUELL DISSENT.
BUT THEY HAVE TO BE VERY CAREFUL, BECAUSE, YOU KNOW, IF THEY OPEN UP TOO QUICKLY, THEN IT COULD REALLY EMBOLDEN AND ENABLE THESE PROTESTERS. SO I THINK THEY'RE GOING TO TREAD LIGHTLY, BUT I DON'T SEE ANYTHING TERRIBLE HAPPENING JUST YET. BUT WE ARE WAITING. IT COULD BE A VICTORY FOR THE PROTESTERS, WE DO NOT KNOW. THERE MIGHT BE SMALL MOVEMENTS. ED: SCOTT MOSKOWITZ, ASIA-PACIFIC GEOPOLITICAL RISK ANALYST FOR MODERN AND CONSULT. THANK YOU.
LET'S STICK WITH APPLE. THE COMPANY AND ITS CEO ARE BEING CALLED ON BY ELON MUSK, WHO CLAIMS APPLE HAS CUT BACK ITS ADVERTISING ON TWITTER AND EVEN THREATENING TO WITHHOLD THE SOCIAL NETWORK FROM ITS APP STORE. MUSK TWEETING QUOTE, DO THEY HATE FREE SPEECH IN AMERICA? THEN POSTING AGAIN, THIS TIME INCLUDING THE TWITTER ACCOUNT OF APPLE CHIEF EXECUTIVE OFFICER TIM COOK.
NO RESPONSE FROM TIM COOK ON TWITTER. WE WILL HAVE MORE ON THAT STORY LATER IN THE HOUR. COMING UP, ACTIVISION BLIZZARD IS GAINING SOME FANS. WHY SOME ANALYSTS ARE RAISING THEIR RECOMMENDATION DESPITE CONCERNS OVER MICROSOFT'S DEAL FOR A TAKEOVER.
THIS IS BLOOMBERG. CAROLINE: ACTIVISION BLIZZARD HAS GAINED FANS ON MOST RATE AS A FLURRY OF ANALYST RAISE THE RECOMMENDATIONS ON THE STOCK, EVEN AS MICROSOFT'S PLANNED ACQUISITION LOOKS MORE AND MORE DICEY. JUST TALK TO US ABOUT WHAT YOU'RE REPORTING IS SHOWING. FIRST AND FOREMOST, WHAT ARE THE ODDS THIS DEAL ACTUALLY GOES THROUGH? >> SURE, YEAH. I AM HEARING FROM TRADERS AS THEY
SEE THE DEAL IS PROBABLY HAPPENING ROUGHLY 40% OF 40% -- 50% OF GOING THROUGH. IT IS PRETTY DICEY. BUT AMONG WALL STREET ANALYSTS, THEY ARE BOOSTING THEIR RATING ON ACTIVATION, THE STOCK ITSELF. FIRST AS A STRONG FUNDAMENTAL VALUE AND SECOND IT IS A VERY ATTRACTIVE PROFILE GIVEN THE MICROSOFT SITUATION. ACTIVISION IS IN THE PROCESS OF BEING ACQUIRED BY MICROSOFT FOR $69 BILLION.
THAT IS A HUGE DEAL. THERE WAS A REPORT LAST WEEK SAYING THE FTC, THE U.S. REGULATOR, IS GOING TO BLOCK AND CHALLENGE THE TRANSACTION. SO THE STOCK TUMBLED. BUT THE ANALYST POINTS, THEY LIKE THE STOCK WITH OR WITHOUT THE MICROSOFT TRANSACTION.
ACTIVISION HAS STRONG FUNDAMENTALS, VERY SOLID GROWTH OUTLOOK, IMMENSE FRANCHISES INCLUDING CALL OF DUTY. AND THEY WILL GET A $3 BILLION BREAKUP FREE TO ADD ON THE BALANCE SHEET IF THE DEAL FALLS APART. ON THE FLIPSIDE IF IT GOES THROUGH, THEN LOOK AT WHERE THE STOCK IS TRADING. IT IS LIKE 20% BELOW THE TAKE OLDER -- THE TAKEOVER OFFER. THAT IS A HUGE UPSIDE TO CAPTURE IN THAT SCENARIO. ED: YOU HAVE TAUGHT ME SO MUCH ABOUT THE TWISTS AND TURNS OF DEALMAKING.
YOU AND I HAVE FOLLOWED THE TWITTER DEAL SO CLOSELY FOR MONTHS. AND THE THING YOU TAUGHT ME THROUGHOUT THAT PROCESS, NOT JUST TO CRUNCH THE NUMBERS, BUT IT IS TO LOOK OUT FOR KEY INFLECTION POINTS, KEY DECISIONS. SO WHAT IS THE BIG KEY DECISION WERE KEY MOMENT WE ARE LOOKING FOR BETWEEN ACTIVISION AND MICROSOFT? YIQIN: I WOULD SAY ANTITRUST PROGRESS HAS ALWAYS BEEN THE FOCUS. SO RIGHT NOW IT IS WAITING ON APPROVAL FROM THE FTC.
IT IS ALSO FACING THE PROBE UNDER U.K. CMA AND EUROPEAN COMMISSION. SO, REGULATORS HAVE RAISED CONCERN. IF THIS DEAL COMBINING A NUMBER
THREE AND NUMBER FIVE LARGEST PLAYERS IN THE INDUSTRY WILL GIVE MICROSOFT TOO MUCH OF AN ADVANTAGE IN THE SPACE, OR IF THEY WILL WITHHOLD POPULAR TITLES AGAINST THEIR COMPETITORS. I WOULD SAY ANOTHER THING TO WATCH IS MORE BROADLY, FTC OR THE BIDEN ADMINISTRATION HAS HAD THIS VERY AGGRESSIVE NARRATIVE AROUND BIG TECH PLAYERS ALL YEAR AROUND. WHEN IT COMES TO ANTITRUST ISSUES. SO THAT IS PARTICULARLY PUTTING
THIS MEGA TECH DEAL UNDER THE SPOTLIGHT. CAROLINE: IT IS INTERESTING, TODAY OUR GREAT COLLEAGUES AT BLOOMBERG INTELLIGENCE PUT OUT A PIECE TALKING ABOUT HOW ACTUALLY, MICROSOFT IS NO ONE TRICK PONY WHEN IT COMES TO M&A. THEY HAVE BEEN ON THIS RODEO BEFORE, AND QUITE OFTEN THEY MAKE CONCESSIONS. ARE WE LIKELY TO SEE THAT? YIQIN: THAT IS DEFINITELY SOMETHING PEOPLE ARE WATCHING, AND PEOPLE ARE WATCHING THE NEXT CATALYST IS WHEN THE FTC WILL HAVE THEIR FINAL DECISION ON THIS DEAL. SO I THINK MEDIA REPORTS SAY THAT COULD COME EITHER LATER NEXT MONTH, SO EARLIER NEXT YEAR.
SO IT WILL DEPEND ON IF THEY OFFER ON THE EMERGING PARTY SIDE IF THEY OFFER BEHAVIOR REMEDY, AND IF THE REGULATOR EXCEPTS THAT. AND IF THE FBI -- AND IF THE FTC DECIDES TO BLOCK THE DEAL, MICROSOFT COULD STILL APPEAL THE CASE IN THE COURTS. REMEMBER, THERE IS A SIMILAR CASE BETWEEN UNITED HEALTH AND -- THEY GOT CHALLENGED BUT EVENTUALLY WON THE COURT'S APPROVAL. ED: THANKS TO BLOOMBERG'S YIQIN SHEN ON ALL THINGS ACTIVISION. COMING UP, THE LATEST IN THE ROUND OF TECH LAYOFFS FROM AROUND THE WORLD. LET'S TAKE A QUICK LOOK AT PELOTON. SHARES
UP AT ONE POINT AS MUCH AS 8.8% MONDAY, HIGHEST SINCE NOVEMBER 15. THIS IS ADOBE ANALYTICS SAYS EXERCISE EQUIPMENT PERFORMED WELL ON BLACK FRIDAY. SALES SURGING OVER THE WEEKEND. AT THE SAME TIME, THE ORIGINAL PELOTON BIKE BEING OFFERED AT A DISCOUNT MONDAY ON AMAZON.
THIS IS BLOOMBERG. ♪ ED: 2.5 YEARS AGO WE LOST 80% OF OUR BUSINESS. WE LAID OFF 20% OF OUR EMPLOYEES PRAYED AND I SAID AT THAT TIME THAT WE ARE NOW GOING TO BE PREPARED FOR ANYTHING TO COME. >> WE DON'T NEED TO LAY OFF HALF THE WORKFORCE TO ACHIEVE THE EFFICIENCY LEVELS WE WANT TO ACHIEVE. >> WE DID ANNOUNCE A SMALL RESTRUCTURING.
OURS IS REALLY ABOUT RENA -- REBALANCING. THE HEADCOUNT WE HAD AT THE BEGIN OF THE YEAR, WE ESTIMATE WE ARE GOING HAVE THE SAME HEADS AT THE END OF THE YEAR. >> WE ARE NOT STEPPING ON THE BRAKES, WE ARE STEPPING ON THE GAS. WE ARE NOT CUTTING, WE ARE GROWING. ED: THAT IS WHAT SOME OF THE BIGGEST TECH CEO'S HAD TO SAY ABOUT THEIR OWN STRATEGIES SURROUNDING LAYOFFS. AND IN TODAY'S TALKING TECH, WE ARE TAKING A LOOK AT THOSE COMPANIES THAT ARE NOT, WELL, SO OPTIMISTIC.
IN MEXICO, IT'S LATEST TO CUT JOBS. AMERICA'S BIGGEST STARTUP IS FIRING MINIATURES DUE TO HIGHER INTEREST RATES AT A SLOWING ECONOMY ACCORDING TO A MEMO FROM THE UNICORN'S CEO. NOW, LAST WEEK, HP SAID IT WOULD CUT AS MANY AS 6000 JOBS OVER THE NEXT THREE YEARS. JOINING NAMES LIKE AMAZON AND CISCO, WHO ALSO PLAN LAYOFFS.
RIGHT NOW EMPLOYMENT, HISTORICALLY STRONG GLOBALLY PICK THE JOBLESS RATE WAS 4.4% IN SEPTEMBER ACROSS MAJOR DEVELOPED ECONOMIES ACCORDING TO THE OECD. THAT IS THE LOWEST LEVEL SINCE 1980'S. BUT THIS TIME AROUND TECH ALREADY HAS STAFFING NUMBERS WAY ABOVE PRE-PANDEMIC LEVELS. LAYOFFS HAVE ALREADY BEGUN, SO THE SECTOR IS BRACING FOR MORE CUTS TO COME.
THAT IS TALKING TECH. CAROLINE: LET'S GET A LITTLE MORE GLOBAL RIGHT NOW. ANOTHER STORY KEEPING OUR ATTENTION, THE MAIN PRIVACY WATCHDOG FOR META IN THE EUROPEAN UNION HAS FINED THEN $277 MILLION. META WAS PENALIZED FOR FAILING TO PREVENT THE LEAK OF PERSONAL DATA OF MORE THAN HALF AND AND USERS.
THE FINE WAS IMPOSED BY THE IRISH DATA PROTECTION COMMISSION. COMING UP, WHAT RETAIL DATA CAN REVEAL ABOUT THE STATE OF THE SUPPLY CHAIN IN THIS HOLIDAY SHOPPING SEASON. ALL OF THESE INSIGHTS AND MORE, NEXT.
AND ARE TRAASDAHL, CEO OF CRISP. THIS IS BLOOMBERG. ♪ >> I THINK THIS INTENTIONALITY IS INDICATIVE OF THE STATE OF THE CONSUMER. CONSUMERS ARE LOOKING FOR VALUE RIGHT NOW, THEY ARE LOOKING FOR QUALITY. THEY WANT A GOOD DEAL FROM THEIR FAVORITE GLANDS -- BRANDS AND THEY ARE WILLING TO WAIT, WHETHER IT IS BLACK FRIDAY OR CYBER MONDAY, TO BUY THAT. THE SECOND PIECE OF IT, YOU
TALKED ABOUT OMNI-CHANNEL, THIS IDEA THAT CONSUMERS WANT TO BUY IN WHATEVER MEANS THAT IS MOST CONVENIENT FOR THEM. WHETHER THAT IS ONLINE, OFF-LINE, OR ON SOCIAL MEDIA. WHEN YOU ADD THAT TO DIRECT TO CONSUMERS AS A BUSINESS MODEL, WHICH CONNECT THE EMERGENT AND THE CONSUMER DIRECTLY, I THINK THAT IS THE CURRENT STATE OF RETAIL, AND IT IS EXCITING. CAROLINE: WELCOME BACK TO "BLOOMBERG TECHNOLOGY. " THAT WAS THE SHOPIFY PRESIDENT EARLIER TODAY. ED, YOU ARE TAKING A CLOSER
LOOK AT SHOPIFY AND OTHER RETAILERS POST BLACK FRIDAY. WAS IT GOOD? ED: THE MARKET SEEMS TO THINK IT HAS BEEN OK SO FAR. SHOPIFY GAVE SOME PRELIM NUMBERS FOR BLACK FRIDAY. THE STREET SEEMS BULLISH ON THOSE PRE-LIM NUMBERS. THERE IS EVIDENCE CONSUMERS ARE
TAKING ADVANTAGE OF THOSE DEALS. SOME OF THE STOCKS WE ARE WATCHING ARE THE NAMES AND THAT E-COMMERCE SPACE. AMAZON HAD A GOOD START BUT FELL AWAY. SHOPIFY, AN OUTPERFORMER. A LOT OF NAMES JUMPING ON EARLY DATA COMING OUT. WAYFAIR ANOTHER ONE. PELOTON, INTERESTING. IT REALLY WAS AT HOME FITNESS
EQUIPMENT THAT DOES WELL, AT ONE POINT UP IT .8% BUT PARED THOSE GAINS. ADOBE ANALYTICS DATA IS WHERE I WANT TO GO. THIS IS A THIRD-PARTY MEASURE OF HOW THINGS ARE GOING THIS HOLIDAY SHOPPING SEASON. FOR ME, THE PSYCHOLOGY ABOUT WHEN, WHICH DAY DO YOU GET OUT YOUR LAPTOP OR GO ON YOUR SMARTPHONE AND BUY SOMETHING? ACCORDING FROM THIS DATA IT IS VERY MUCH CYBER MONDAY. THAT IS ONE ACROSS THE HOLIDAY
SHOPPING PERIOD, IT'S AN INDIVIDUAL DAY THEY EXPECT $11.2 BILLION TO BE SPENT. THANKSGIVING DAY COMPARISON, BLACK FRIDAY, IT SEEMS LIKE CONSUMERS NEED A FEW DAYS TO GET OVER THERE TURKEY AND GET OUT ONLINE TO BUY SOME DEALS. THIS YEAR RELATIVE TO OTHER YEARS, LET'S LOOK AT 2022 AND WHERE WE ARE HEADED. WE DO EXPECT GROWTH. ACROSS THE HOLIDAY SEASON, E-COMMERCE SPENDING IN THE U.S.
IS ON TRACK FOR $210 BILLION, REPRESENTING 2.5% GAIN ON THE HOLIDAY SEASON IN 2021. BUT I FIND THAT FASCINATING BECAUSE IT IS STILL GROWTH AT A TIME WHERE WE ARE REALLY WORRIED ABOUT A SLOWDOWN IN THE ECONOMY. WE ARE WORRIED ABOUT THE STRENGTH OF THE CONSUMER. WHAT I AM READING IN THE DATA IS ACTUALLY DISCOUNTING AND DEALS DOING THE TRICK, ALBEIT NOT IN THE SAME WAY IT WAS DONE IN PREVIOUS YEARS. CAROLINE: IS IT INFLATION-ADJUSTED? LET'S PUT IT TO ARE TRAASDAHL, A GREAT SET UP, WHO CAN ENLIGHTEN US TO THE SUPPLY CHAIN DATA, THE PLATFORM HE BRINGS FOR BRANDS, DISTRICT OR'S, AND RETAILERS.
YOU GIVE THEM INFORMATION ON HOW TO BE MORE EFFICIENT. LET'S GO BACK TO THAT DATA, THE GROWTH. ARE WE SEEING GROWTH IN TERMS OF SPENDING? DOES IT LOOK HEALTHY? ARE: IT LOOKS HEALTHY BUT I THINK AT THE SAME TIME THERE ARE A LOT OF SUPPLY CHAIN CHALLENGES SO LOOMING. IT IS KIND OF A PARADOX BECAUSE ON THE ONE HAND YOU ARE SEEING RETAILERS ARE REPORTING THAT THEY HAVE TOO MUCH INVENTORY. AT THE SAME TIME THEY ARE REPORTING THAT THEY ARE OUT OF STOCK.
SO RETAIL IS HIGHLY SEASONABLE -- SEASONAL, AS YOU KNOW. AND RETAILERS ARE STILL STRUGGLING FROM THE LAST SEASON AND A SEASON BEFORE THAT. SO AT THE SAME TIME TO HAVE A LOT OF SUPPLY CHAIN CHALLENGES, GETTING THE SEASONAL PRODUCTS IN FOR THIS UPCOMING PERIOD. ED: I HEAR YOU A LOT ON THE SUPPLY CHAIN CHALLENGES SIDE. FOR CAROLINE AND I OVER THE
LAST 18 MONTHS, THAT HAS MEANT DIFFICULTY IN MOVING GOODS FROM A TO B. WE ALSO HEAR ABOUT INVENTORIES. WHAT ROLE ARE INVENTORIES PLAYING FOR ONLINE RETAILERS THIS HOLIDAY SEASON? ARE: THE SAME CHALLENGE, REALLY. YOU HAVE A VERY LONG SUPPLY CHAIN TO GET THE INVENTORY TO THE CONSUMER. SO YOU HAVE RETAILERS, DISTRIBUTORS, WHOLESALERS, IMPORTERS, EXPORTERS, ETC. IT TAKES A VERY LONG TIME FOR THE INVENTORY TO GET THROUGH THIS ENTIRE SUPPLY CHAIN. SO THE NUMBERS THAT WE GOT A
FEW DAYS AGO IS THAT 90% OF THE RETAILERS SAY THEY HAVE TOO MUCH INVENTORY. AND AT THE SAME TIME, 88% SAY THEY ARE ALREADY STARTING TO RUN OUT OF INVENTORY FOR THE ITEMS. SO HISTORICALLY IT HAS BEEN MUCH EASIER TO PLAN, BUT WITH EVERYTHING GOING ON RIGHT NOW WITH INFLATION, CONSUMER CHANGE, A HUGE SHIFT TO ONLINE, IT HAS MADE IT REALLY HARD TO PLAN. IT IS A VERY LONG LEAD TIME IN THE SUPPLY CHAINS, SO THAT MAKES IT HARD WHEN EVERYTHING IS NOT REAL-TIME. CAROLINE: I AM GOING TO ASK YOU TO TALK
YOUR BOOK HERE, SO DON'T GLOAT TOO MUCH. THE COMPANIES WHO HAVE MANAGED INVENTORIES PRETTY WELL, MACY'S WAS ONE OF THEM. THIS COMPANY HAS INVESTED A LOT IN TECHNOLOGY, IN THE ABILITY TO ENSURE THEY GOT THE RIGHT THING AT THE RIGHT TIME AND BE SWIFTER ABOUT GETTING THINGS THAT WILL SELL IN THE DOOR. TALK TO US ABOUT HOW YOUR TECHNOLOGY IS PERHAPS HELPING ALLEVIATE SOME OF THE SUPPLY CHAIN HEADACHES THAT HAVE BEEN SUCH A HALLMARK OF BASICALLY EVERY E-COMMERCE AND BRICK-AND-MORTAR STORE AT THE MOMENT? ARE: BEFORE THE PANDEMIC, EVERYBODY THOUGHT YOU COULD PUSH A BUTTON TODAY AND TOMORROW THE PRODUCT WOULD SHOW UP. AND IN REALITY, YOU REALLY NEED A TREMENDOUS AMOUNT OF DATA BETWEEN THE DIFFERENT TRADING PARTNERS. SO, WHERE WE STARTED, OVER 10 MILLION COMPANIES INVOLVED IN GETTING FOOD FROM WHERE IT IS PRODUCED TO WHERE IT IS CONSUMED.
BUT IN TECHNOLOGY, THAT IS CONNECTING ALL OF THIS. IT IS BASED UPON SOMETHING THAT WAS INVENTED IN 1973, EDI. AND IT'S VERY REACTIVE IN TERMS OF PURCHASE ORDERS THAT GO THROUGH THE WHOLE SUPPLY CHAIN. SO EVERYBODY UNDERSTANDS WHAT CONSUMERS ARE DOING, WHAT THE PRICE IS, HOW MUCH EXISTS.
SO EVERYONE WILL HAVE REAL-TIME DATA. THEN WE HAVE HUGE OVERSTOCKS WE HAVE SEEN, AND ALSO THE SHORTAGES. ED: THAT IS INTERESTING TO ME, BECAUSE YOU'RE TALKING ABOUT THE COMPANY CONTROLLING WHAT IT CAN CONTROL. BUT HOW DO YOU CONTROL THE
CONSUMER? WE WENT INTO THIS PERIOD KNOWING THAT PROMOTIONS WOULD BE KEY. WE KNEW THAT THEY WOULD BE GREATER THAN LAST YEAR. I THINK THE DATA SHOWS US PROMOTIONS WERE GREATER LAST YEAR. WHAT IS YOUR ANALYSIS OF THE
ROLE THAT DISCOUNTS PLAY FOR THE ONLINE RETAILERS? ARE: THIS IS INCREDIBLY IMPORTANT BUT VERY OFTEN BLUNT INSTRUMENTS ARE USED WHEN YOU CAN HAVE SURGICAL POSITION INSTEAD. IN ORDER TO DO SURGICAL PRECISION YOU NEED TO UNDERSTAND WHAT STORE IS THE SAWTEK PROBABLY -- THE STORE SELLING, -- SO DISCOUNTING CAN BE MUCH MORE PRECISE, IN A WAY. SOME CARE MORE ABOUT PRICE THAN OTHERS, BUT YOU HAVE TO HAVE REALLY GRANULAR DATA, AND ALSO UNDERSTAND INVENTORY LEVELS AND PRICING AND WHAT COMPETITORS ARE DOING. HISTORICALLY, WE HAVE SEEN A LOT OF BLUNT INSTRUMENTS BEING USED.
AND FOR A VERY AFFORDABLE PRICE YOU CAN USE SURGICAL DATA INSTEAD TO OPTIMIZE. CAROLINE: TALK TO US ABOUT HOW THAT REALLY WORKS. SAY YOU REALIZE A LOT MORE SHOPPERS ARE WANTING A PARTICULAR ITEM IN BROOKLYN VIS-A-VIS MINNESOTA, AND THEREFORE YOU CAN HAVE A CHEAPER PRICE POINT. THE FACT THAT WHILE I AM IN THE STORE I CAN PICK UP MY PHONE AND DECIDE WHETHER THIS IS THE PRICE POINT I WANT TO PAY OR I CAN WITNESS COUPLE DAYS TO GET A CHEAPER. HOW DO YOU MANAGE THAT AMOUNT
OF DATA THE CONSUMER HAS? ARE: YOU PUT TOGETHER ALL THE CONSUMER DATA, THE DATER THE -- DATA THEY ALL HAVE INTO ONE NORTHSTAR IN TERMS OF DATA UNDERSTANDING. VERY MANY JUST LOOK AT THEIR OWN DATA, BUT THEY ARE PART OF A BIG ECOSYSTEM OF COMPANIES THAT ALL NEED THE DATA. SO THAT SHARING OF DATA ACROSS COMPANIES WAS SOMETHING THAT DID NOT HAPPEN AS MUCH BEFORE THE PANDEMIC, AND EVERYONE OPERATED IN THEIR OWN SILO. BUT NOW PEOPLE SEE THAT SHARING
DATA MATTERS A LOT. BECAUSE THEN MANUFACTURING, THEY CAN BUILD THE PRODUCTS AND GET THE PRODUCTS OUT IN TIME. NOW THEY HAVE A TREMENDOUS AMOUNT OF PRODUCTS SITTING FROM LAST SEASON. SO GETTING THERE IN TIME, THAT'S INCREDIBLY IMPORTANT. ED: IT IS NOVEMBER 28.
GIVE US THE ARE TRAASDAHL OUTLOOK FOR THE REST OF THE HOLIDAY SEASON, WHICH SEEMS TO GO ON INDEFINITELY. ARE: IT IS ALWAYS THE HOLIDAY SEASON IN RETAIL, WHICH IS INCREDIBLE. I THINK WE ARE GOING TO SEE CONTINUOUS SPEND IN Q4. 6%, 7%, 8% INCREASE IN SPEND IN Q4. I THINK WE ARE GOING TO SEE A LOT OF PRICE REDUCTIONS. WE ARE GOING TO SEE A LOT OF SHORTAGES OF PRODUCTS.
I THINK A LOT OF PEOPLE ARE GOING TO REALIZE THAT THE SUPPLY CHAIN CRISIS IS NOT OVER. THAT IS GOING TO CONTINUE TO RIPPLE THROUGH THE SUPPLY CHAIN. ED: ARE TRAASDAHL, CEO AND FOUNDER OF CRISP. THANK YOU.
COMING UP, THE CRYPTO CHAOS CONTINUES IN THE AFTERMATH OF FTX. BLOCKFI HAS NOW FILED FOR BANKRUPTCY. WE DISCUSSED THE LATEST, NEXT. THIS IS BLOOMBERG. >> WE SEE THE SAME CONFIDENCE THAT WE HAVE SEEN PREVIOUSLY AND WE DO NOT SEE ANYONE LEAVING THE SPACE.
THAT SAID, GIVEN THAT EMEA, AND WHEN I SAY EMEA, I NOT ONLY MEAN THE EUROPEAN UNION, BY THE FINANCIAL SERVICES AND MARKETS BILL THEY ARE PASSING THROUGH THE U.K. PARLIAMENT AT THE MOMENT, AS WELL AS THE CREATION OF THE VIRTUAL ASSET REGULATORY AUTHORITY IN DUBAI, IS REALLY LEADING THE CHARGE IN CREATING REGULATORY TERRITORY AND A REGULATORY FRAMEWORK THAT WE CAN WORK WITHIN. CAROLINE: DANIEL SEIFERT THERE. LET'S TALK ABOUT CONFIDENCE
MORE BROADLY IN THE SPACE, AFTER TODAY'S PERHAPS INEVITABLE NEWS THAT BLOCKFI HAS FINALLY HAD TO FILE FOR BANKRUPTCY. JOINING US NOW IS SONALI BASAK. I SAY FINALLY BECAUSE IT WAS ANTICIPATED BECAUSE THE WHITE KNIGHT HAD BEEN THE NOW BANKRUPT FTX LEADER PREVIOUSLY. SONALI: WE HAVE BEEN EXPECTING AT LEAST FOR A WEEK THAT THIS WOULD BE EXPECTED, AND NOW WE HAVE SOME DETAILS. WHAT WE HAVE FROM THEM? WE HAVE NOT JUST A PLAN TO FILE FOR BANKRUPTCY IN NEW JERSEY, WE HAVE SOME DETAILS ABOUT THE SCOPE OF HOW BIG THIS BANKRUPTCY PROCEEDING IS GOING TO BE. $1 BILLION TO $10 BILLION IN ASSETS IS THE GENERAL SIZE OF BLOCKFI. QUITE A LARGE SIZE, BUT MORE THAN 100,000 REDDITORS PRETTY WE HAVE TO KEEP AN EYE ON FUTURE FILINGS TO SEE HOW MANY THAT WILL ULTIMATELY BE. FTX HAD ALSO CHECKED THAT LAST
BOX ON THEIR FILING AND IT FOUND OUT LATER THAT WAS ABOUT ONE MILLION PEOPLE AT PLAY THAT WE ARE TALKING ABOUT. WE ALSO KNOW THE CONCENTRATION IS DIFFERENT AMONG THE UNSECURED CREDITOR GROUP. THAT IS MORE THAN 700 MILLION THAT IS REALLY HIGHLIGHTED HERE, EARMARKED TO THE TRUSTEE OF DIFFERENT DEPOSITORS. FTX ITSELF, WHICH WE WILL TALK MORE ABOUT. ALSO YOU HAVE THE SEC FROM THE REMAINDER -- CAROLINE: NUMBER FOUR, RIGHT? SONALI: THERE ARE A LOT OF NAMES YOU DO NOT HAVE HERE, SIMILAR TO FTX.
BUT THE AMOUNTS ARE ISOLATED BETWEEN $1 MILLION AND $30 MILLION. YOU MIGHT SEE MORE CONTAGION TO THE PEOPLE THEY ARE OWED MONEY TO BECAUSE WE KNOW THAT IS THE GENERAL SIZE PER CUSTOMER, PER CREDITOR THAT IS OWED MONEY AND HOW MUCH GENERALLY THEY ARE OWED. ED: THERE IS A QUESTION OF CHRONOLOGY AND TIMELINE. BECAUSE IT IS CLEAR BLOCKFI HAD ISSUES BEFORE FTX'S COLLAPSE, BUT AT THE SAME TIME, FTX'S COLLAPSE SEEMS TO HAVE MADE THINGS WORSE FOR BLOCKFI. IF YOU FOLLOW THAT, WHAT IS THE RELATIONSHIP NOW BETWEEN THE TWO? SONALI: THE CLAIM HERE ON THE BACK OF THE FILING IS ABOUT $275 MILLION FOR FTX EARMARKED. THERE ARE SOME REALLY INTERESTING UNANSWERED QUESTIONS HERE. IF YOU LOOK AT THE TESTIMONY BY
AN ADVISOR HERE, YOU HAD SEEN THAT THEY DID NOT GET MONEY. THEY DID NOT GET ALL THE MONEY THEY ASK FOR FROM FTX, ACCORDING TO THE BLOCKFI FILINGS. REMEMBER, TO YOUR POINT, SOME OF THESE ISSUES STARTED BEFORE FTX. THAT IS WHY FTX GOT INVOLVED IN THE FIRST PLACE. IN FTX'S FILING, I WOULD ALSO POINT OUT THE BUREAU OF FTX LENT MONEY TO BLOCKFI IN PART THROUGH THAT FTT TOKEN. SO MY QUESTION HERE IS, THIS ENTIRE AGREEMENT, WHO OWES WHO WHAT, AND WHO IS RESPONSIBLE FOR ACTUALLY PAYING EACH OTHER BACK AFTER THIS TIGHT WEB KNINTT ED AFTER THE THREE ARROWS DEBACLE, I THINK IS INTERESTING.
BLOCKFI HAS ALSO SAID THAT GETTING MONEY BACK FROM FTX MIGHT TAKE TIME GIVEN FTX'S OWN BANKRUPTCY. SO THINGS ARE CERTAINLY COMPLICATED BETWEEN THE TWO. CAROLINE: OVER THE WEEKEND, IT LOOKED AS THOUGH MUCH OF TWITTER -- CRYPTO TWITTER UP AND LEFT TO THE BAHAMAS. THAT IS BECAUSE OF THE DIFFERENT JURISDICTIONS IN WHICH FTX HAS BEEN DEVELOPED. SAME HERE WITH BLOCKFI. OBVIOUSLY CHAPTER 11 IS A PROTECTION IN THE U.S., BUT IT WAS JUST BASED IN THE U.S.
SONALI: I SPENT AN INORDINATE AMOUNT OF TIME TODAY WITH BACKUPS THE LAWYERS FOR THAT REASON. IN THIS CASE, I WILL TELL YOU JUST HOW MUCH IN A MOMENT, BUT FOR BLOCKFI THEY FILED A PETITION IN THE BERMUDA SUPREME COURT SO THEY WOULD HAVE PROVISIONAL LIQUIDATORS IN BOTH REGIONS. FROM THE BAHAMAS POINT OF VIEW FOR FTX, THERE IS A LOT OF DISPUTE THAT HAS OCCURRED SINCE THE BANKRUPTCY PROCEEDINGS HAVE BEGUN. TO THE POINT THAT YOU EVEN HAVE THE ATTORNEY GENERAL SAYING THAT SOME OF THE WORDS THAT HAVE COME FROM THE NEW FTX CEO ARE REGRETTABLE. SO TO THE EXTENT THAT THE
BERMUDA GOVERNMENT AND THE U.S. STAY IN LINE IN THIS BACKUPS E-FILING, THEY WANT TO RECOUP FUNNY FOR THEIR BANKRUPT -- THEY WANT TO RECOUP MONEY. IT IS REIFIED THE CREDIBILITY OF EVERY FINANCIAL SYSTEM, AN ABILITY TO EMBRACE CRYPTO STILL, BUT HAVE TIGHT RULES AROUND THE INDUSTRY SUCH THAT PEOPLE DO NOT USE THEIR PHONES. CAROLINE: WE HAVE TO GO, BUT YOU TEASED US. SONALI: ABOUT $1 MILLION.
CAROLINE: SHE IS GOING TO GO BACK TO THOSE BANKRUPTCY LAWYERS NOW. COMING UP, ELON MUSK PICKS A FIGHT WITH APPLE. WE WILL TELL YOU WHY, NEXT. THIS IS BLOOMBERG. ♪ CAROLINE: TODAY, ELON MUSK HAS ONCE AGAIN BEEN GOING VIRAL ON HIS OWN PLATFORM AND OTHERS. THIS TIME, HE IS DURING A FIGHT WITH NONE OTHER THAN APPLE. MUSK SAYS APPLE HAS HALTED MOST OF ITS ADVERTISING ON TWITTER, AND ASKED THE COMPANY QUOTE, IF THEY HATE FREE SPEECH IN AMERICA. HE EVEN APPEALED DIRECTLY TO
APPLE'S CEO ASKING WHAT IS GOING ON HERE, TIM COOK? HE ALSO ACCUSED THE COMPANY OF THREATENING TO REMOVE DEPLATFORM FROM ITS APP STORE. HE DID NOT SAY WHY, THOUGH. THIS ALL COMES AS MANY COMPANIES HAVE HALTED SPENDING ON TWITTER AMID CONCERNS ABOUT ELON MUSK'S CONTENT MODERATION PLANS FOR THE SITE. MEDIA MATTERS REPORTED LAST WEEK THAT HALF OF TWITTER'S TOP ADVERTISERS HAD PULLED ADVERTISING ON TWITTER AFTER CONCERNS ABOUT THE DIRECTION OF TWITTER. ELON MUSK MEANWHILE HAS BEEN BLAMING ACTIVISTS FOR PRESSURING ACTIVE VISORS AND IS TALKED ABOUT TWITTER SEEING A MASSIVE DROP IN REVENUE ALREADY.
HE SAID IN THE PAST THAT HE WANTS TO MAKE MONEY FOR TWITTER BY TURNING IT INTO A PAID SOME SCRIPT AND SERVICE, WITH A RELAUNCH OF ITS PAID VERIFY SERVICES DUE FRIDAY. BUT FOR NOW, THE VAST MAJORITY OF TWITTER'S REVENUE STILL COMES FROM ADVERTISING. ED: LET'S STICK WITH THE STORY AND BRING IN KURT WAGNER, OUR SOCIAL MEDIA REPORTER FOR MORE.
THERE IS A LOT TO PICK HERE. WHAT HAPPENS IF APPLE TOOK TWITTER OFF THE APP STORE? I GUESS THAT IS THE PLACE TO START. KURT: SURE. THAT IS A PRETTY DRAMATIC OUTCOME, RIGHT? THIS WOULD BE THAT TWITTER IS ROUTINELY ALLOWING TERRIBLE CONTENT ON THE PLATFORM. USUALLY APPLE RESERVES THIS FOR EGREGIOUS VIOLATIONS. AND SO IF THIS WERE TO BE THE CASE, OF COURSE THAT IS A HUGE BLOW TO TWITTER. THE APP STORE IS PROBABLY THE MAIN WAY, OR ONE OF THE MAIN WAYS MOST OF ITS USERS GET THE APP, GET APP UPDATES.
I BELIEVE THE APP WHICH THE WORK ON MY PHONE BUT IN ORDER TO GET AN UPDATED VERSION, I HAVE AN IPHONE, I MIGHT HAVE TO FIGURE OUT A WAY TO DOWNLOAD THAT FROM THE WEB. IT IS THE KIND OF THING THAT WOULD ERODE OVER TIME AND CAUSE A LOT OF PEOPLE TO STOP USING TWITTER OR POSSIBLY MOVE TO A DIFFERENT DEVICE. SO THAT IS A HUGE ISSUE, AND ONE OF THE REASONS I TWEETED THAT I THINK TWITTER NEEDS APPLE A LOT MORE THAN APPLE NEEDS TWITTER HERE.
THAT IS BECAUSE APPLE HAS THE DISTRIBUTION AT HIS FINGERTIPS. CAROLINE: I WAS PRETTY SURPRISED THAT APPLE WAS ONE OF THE BIGGEST ADVERTISERS WITH TWITTER. KURT, MEANWHILE, THE CRYPTIC WAR, ALMOST, HE HAS DECLARED ON APPLE CONTINUES. TALK TO US ABOUT WHAT HE MEANS BY A FREE SPEECH SUPPRESSION. HE SAID IN A TWEET, THAT TWITTER FILES IN FREE SPEECH SUPPRESSION WILL SOON BE PUBLISHED. WHAT DOES HE MEAN? WHAT IS HE GOING TO DECLARE?
KURT: WE DON'T KNOW, BUT HE IS CERTAINLY PIQUING OUR INTEREST. HE IS SAYING NOW THAT I AN INCH ON THE BUILDING AND I HAVE HAD TIME TO FIGURE OUT WHAT IS GOING ON IN THE CODE OR BEHIND THE SCENES, I AM GOING TO UNVEIL WHAT TWITTER HAS BEEN HIDING FROM YOU THIS WHOLE TIME. AND PRESUMABLY, THE WAY I AM READING THAT, IS THAT HE'S GOING TO COME OUT AND SAY HERE ARE THE TYPES OF TWEETS THAT WERE DOWN RANKED IN THE ALGORITHM, OR HERE ARE THE TYPES OF ACCOUNTS THAT HAD BEEN REMOVED AND YOU DID NOT KNOW ABOUT. THIS IS SPECULATION, BECAUSE HE IS INTENTIONALLY BUILDING THIS DRAMA.
BUT AGAIN, WHAT HE HAS TRIED TO SAY ALL ALONG IS HE IS THIS FREE SPEECH KIND OF EVANGELIST, AND HE IS GOING TO COME IN AND MAKE TWITTER THE FREE-SPEECH VERSION OF THE SERVICE THAT PEOPLE WANT IT TO BE BUT IT HAS NOT BEEN BECAUSE IT HAS RULES AROUND WHAT YOU CAN AND CANNOT SAY. ED: WE KNOW THE NEW LOOK VERIFICATION SYSTEM IS COMING FRIDAY. WHAT HAS MUSK SAID, WHAT ARE THE DETAILS? KURT: I THINK WE TALKED ABOUT THIS ACTUALLY ON SPACES ON FRIDAY, THAT THERE IS GOING TO BE A SERIES OF DIFFERENT COLORED BADGES. AT LEAST THAT IS THE PLAN FOR NOW. I AM GOING TO FORGET THE COLORS
OFF THE TOP OF MY HEAD, BUT PRESUMABLY YOU MIGHT HAVE ONE COLOR IF YOU ARE AN ELECTED OFFICIAL, YOU MIGHT HAVE ANOTHER COLOR IF YOU ARE A BRAND, FOR IF YOU ARE RUNNING AN ACCOUNT REPRESENTING A COMPANY VERSUS AN INDIVIDUAL PERSON. AND SO THIS ESSENTIALLY NOT A NEW IDEA. THIS IS SOMETHING THAT FOLKS INSIDE TWITTER HAVE KICKED AROUND FOR A LONG TIME BEFORE ELON SHOWED UP. THIS IDEA THAT THERE SHOULD BE DIFFERENT LABELS FOR DIFFERENT ACCOUNTS, INCLUDING ONE FOR BOTS, BELIEVE IT OR NOT. MAYBE BOTS SHOULD EXIST ON TWITTER BUT THEY SHOULD BE LABELED AS BOTS SO THEY KNOW YOU ARE INTERACTING WITH AN AUTOMATED ACCOUNT. THIS PLAN FOR VERIFICATION HAS CHANGED ALMOST DAILY FROM THE LAST COUPLE OF WEEKS. SO WE WILL SEE WHAT IT LOOKS
LIKE WHEN WE SEE IT LIVE. BUT AS OF NOW IT SEEMS HE IS GETTING A LITTLE MORE STRATEGIC INSTEAD AND GETS THE BLUE CHECK, THERE WILL BE DIFFERENT VARIATIONS OF THAT. CAROLINE: GREEN, GOLD, BLUE, WE WAIT TO SEE WITH THE RAINBOW IS GOING TO LOOK LIKE. KURT WAGNER, THANK YOU SO MUCH FOR JOINING US ON SPACES.
DIGGING MORE ON WHAT IS HAPPENING. IT IS ONLY MONDAY. WE ARE GOING TO LET YOU GET BACK TO YOUR DAY JOB, WHICH IS ATTRACTING WHAT THAT CRYPTIC TWEET DOES MEAN. IT REALLY IS A STORY THAT CONTINUES TO UNFOLD AND THE FACT THAT ELON MUSK IS TAKING ON APPLE, AND ALMOST REACH WEEDING OUT -- RETWEETING ABOUT APPLE'S BUSINESS PRACTICES, IT REALLY DOES SEEM LIKE HE IS GOING FOR THEM. ED: THAT DOES IT FOR THIS EDITION OF "BLOOMBERG TECHNOLOGY ."
MAKE SURE TO JOIN US AGAIN TOMORROW. ADAM SELIPSKY WILL JOIN US. YOU DO NOT WANT TO MISS IT. THIS IS BLOOMBERG.
2022-11-29 19:13
Show Video
Other news